Apple's "See you on the 7th" Event RECAP (including iPhone 7)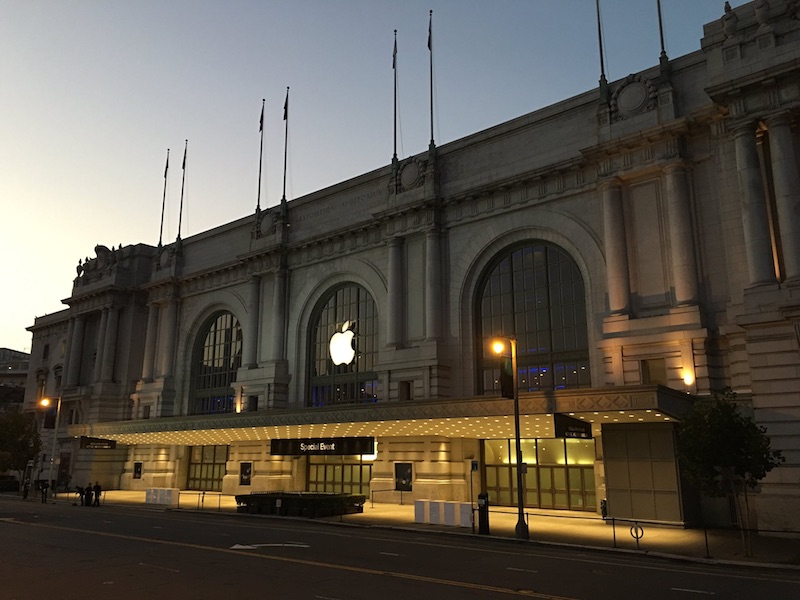 It's that special time of the year, Apple's annual iPhone 7 event. As a former Apple employee myself and a fan boy of the products and services, I am excited to give my recap/review of this year's event!
If you haven't watched the stream yourself during work, like we all did. Here is a brief recap of what happened during the iPhone 7 event:
(All images taken from our friends over at MacRumors)
Super Mario Run
Finally! We get to plat a Nintendo game on the iPhone. Miyamoto says the new iOS game will be called Super Mario Run and will be released during this holiday season. Nintendo was the first game system I ever played. It's not only a great business decision, but it's also nostalgic to play the game that laid the foundation in gaming.

Real-Time Collaboration on iWork
iWork now has real-time collaboration for collaborative editing. This includes the full iWork suite of iOS apps: Numbers, Pages, Keynote. It's great to see Apple trying to compete with Google Apps. Unfortunately, there is still a lot of room to grow in this department, but Apple has it on their mind to make their software better.

Pokemon Go on Apple Watch
Pokémon GO has been downloaded over 500 million times around the world since launching in early July. Players/trainers have walked more than 4.6 billion kilometers combined. The app shows nearby Pokémon at a glance and taps you when you are near a Pokéstop. You can swipe Pokéstops directly on the Apple Watch to collect items. Hell yes! The addicting game is now coming to the Apple Watch. Time to "Catch Them All."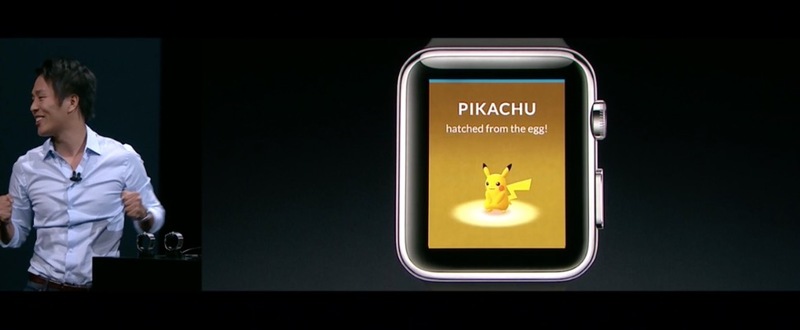 Apple Watch: Series 2
Apple Watch Series 2 has a second-generation S2 system-on-a-chip with an up to 50% faster dual-core processor, an entirely new GPU that delivers up to 2x faster graphics performance. Apple Watch Series 2 has built-in GPS! GPS can provide a mapped route of your run. Developers can also take advantage of built-in GPS.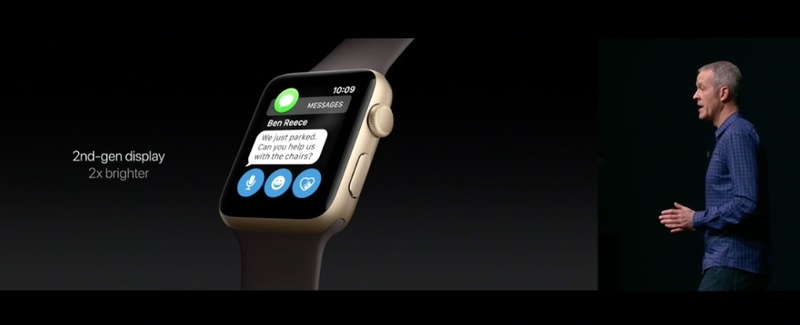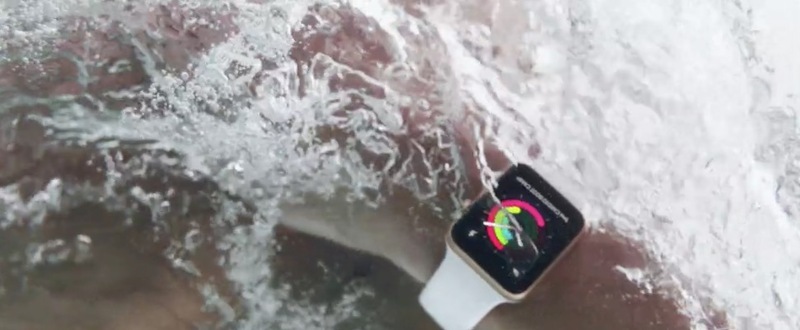 Nike Plus Apple Watch
Apple has partnered with Nike to introduce the Apple Watch Nike+ model. Perforated rubber band. Nike logo on bottom. Custom watch face. Aluminum. Apple Watch Series 2 will start at $369. Nike+ models will also start at $369.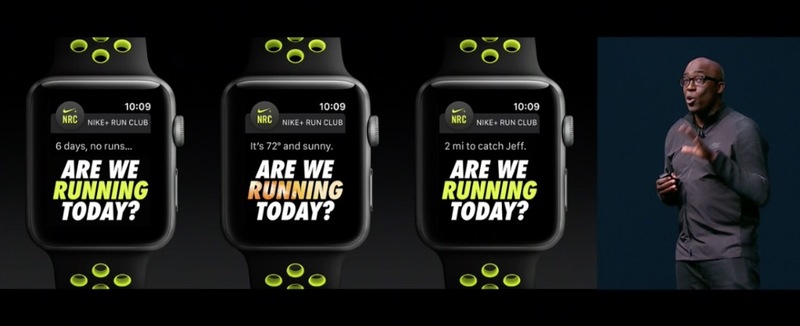 iPhone 7
Re-engineered home button
New Design
Waterproof
Improved Camera Lens
12 MP Sensor
Optical Image Stabilization
1.8 Aperture
High speed sensor
QUAD-LED True Tone Flash
Apple-Designed ISP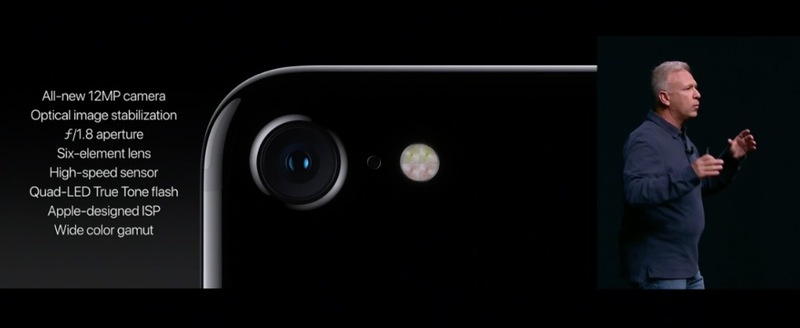 No Headphone Jack, But That Wireless Though
Apple is removing the headphone jack on the iPhone 7, but with the release of Apple Airpods allows the user with a seamless experience in audio.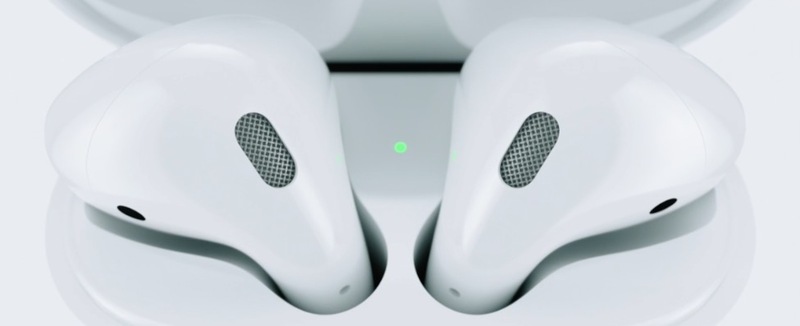 For reviews of the latest Macbook Pro click here.
Ways To Drive Traffic To Your Blog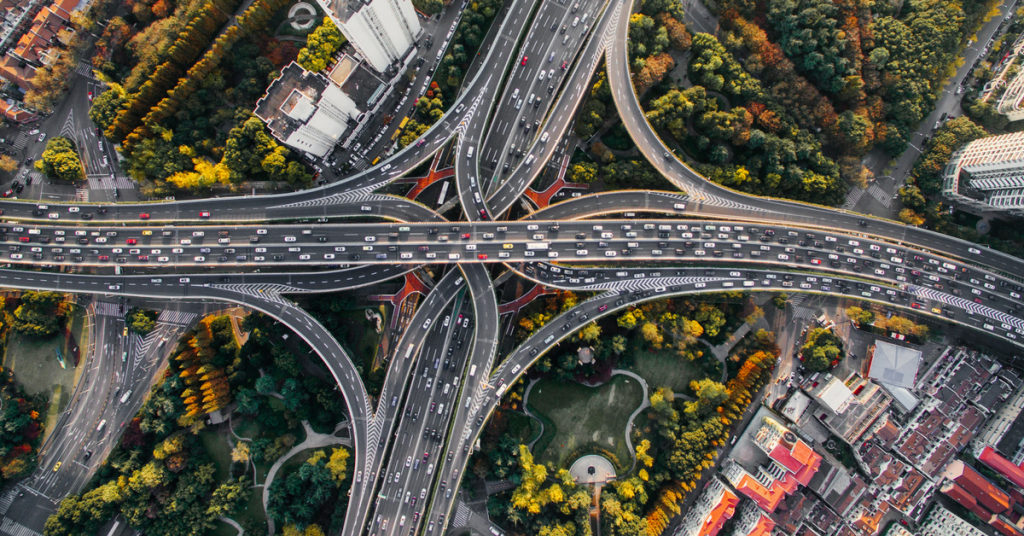 We've all been there before. We hit publish on our latest blog and wait for the avalanche of comments to come in, except they don't. When this happens we can't help but ask why. Before you lose your blogging confidence, here are some ways to drive traffic to your blog.
Share More Than Once
Most of us share our blogs across social media a few seconds after we hit publish. While this is sound strategy, there might be some people you missed during the first blast. To avoid too many people from seeping through the cracks, share your blog more than once. In fact, Garret Moon co-Founder and CEO of CoSchedule suggests that companies do not share content nearly as much as they need to. According to him we have a mentality of "share once and forget".
A better solution is to share the same blog multiple times depending on the platform. For example, you might want to share a blog across all your social media accounts the moment it is published. Two hours later, you can share again on Twitter, the next day on Google+ and Facebook, next week on Tumblr. Some marketers think that this is spammy, but nobody really pays attention what you do online and this is just a way to make sure that nobody misses anything.
Leverage Twitter
Twitter is a great platform to make blogs go viral. Here are some things to do right away:
Complete your Twitter profile, avatar and header image.

Tweet on a regular basis, at least once a day.

Retweet interesting and related tweets from other members.

When sharing a post, make sure to include an image. You can use Twitshot to make things easier.

Always use a hashtag (#) when tweeting.
Optimize your Tweet text too. The best practice is to put the post title first followed by the URL and your Twitter handle. This optimized Twitter text will encourage users to click on the link and to follow you at the same time.
Get Influencers to Blog For You
Gain credibility and possibly followers by getting social influencers to blog for you. This means reaching out to people in your niche with the biggest followers and then asking them to contribute to your blog. By getting these guys involved, you get exceptional content while accessing a powerful distribution channel in the form of the contributor's network. Unless your blog is super-prestigious, you might need to pay these influencers, but it is a good way to improve blog readership.
Include Visual Content or Videos
There are many studies suggesting that blogs with videos or images, especially infographic, find better engagement and more shares. Taking time and effort to add them to your blog can greatly impact traffic and readership.
Send Link To Relevant People
Send your blog to people or organizations that might be interested in what you have to say. Messages like "I recently published a blog on the impact of social media on entrepreneurs and thought you might be interested." Offer to reciprocate so that your offer becomes tempting. Sending out your blog gives you the potential to expand your network while driving traffic to your blog.
These tips are not a substitute for good content but these strategies are simply about squeezing some more so that you end up with even more traffic. So make sure you have great content that has always has SEO in mind to drive more traffic to your blog.
5 Ways to Attract More Business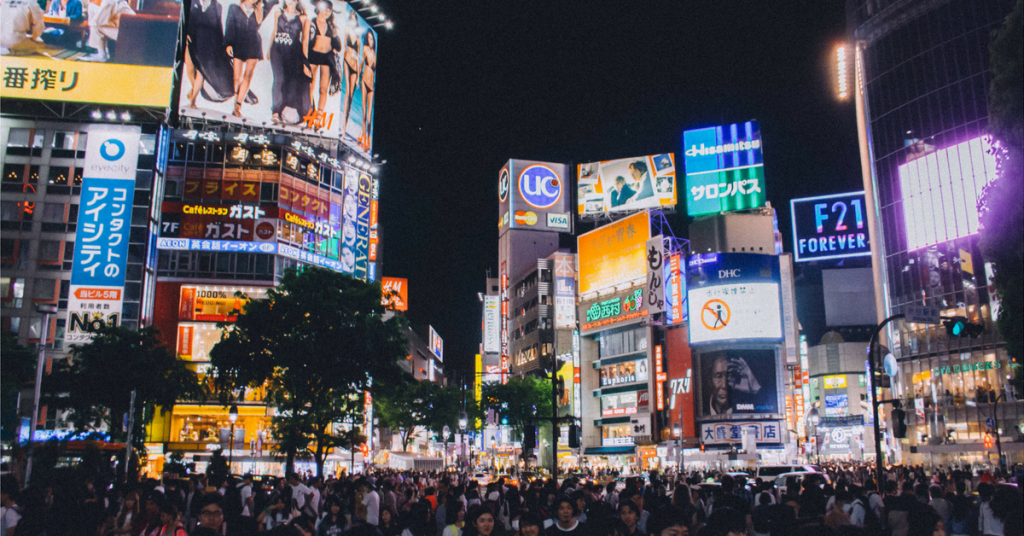 In this competitive era where every business is facing deep competition, it is essential to project a differentiating factor and adopt latest techniques for attracting more business to your business. It is often the failure of planning that leads to collapse and shut down of businesses. You need to have a proper strategy that can build a reputation of your business in the market. To run smooth and successful, have a prior construction of successive plans to target the potential customer base.
Here are 5 techniques to improve your business prospects.
Genuine Value
Be specific about the services or products that you offer so customers are not misguided. By going through the information that you provide, the targeted clientele must be able to understand the quality of your product or service offerings. Having a differentiating factor and projecting it effectively is essential to grab those choosy eyeballs of potential customers. Setting clear expectations and delivering the best within the deadline is the best way to retain customers and grow your business.
Business Website
The most important step to take when you start your business is to build your website. The website is your online identity and your biggest marketing weapon as far as the digital space is concerned. Make sure that the website is interactive, informative, and guides the visitors in the best possible way. It should be user-friendly and have the power to convert casual visitors into customers. Remember, a great website projects a great brand image.
Effective Communication
Be precise and dynamic when you communicate with potential patrons. Regularly updating your blog and listing the information related to your work will build a strong relationship between the reader and your business. Replying to queries and comments within a short time frame is very important and depicts that you value the interest which someone has in your business. Healthy communication will help frame a positive image of your business.
Socially Active
Socialization is very important in today's world. With billions of people on social media, these platforms have become effective marketing channels and one of the best source of generating prospective clients for your business. Having well-defined social media marketing strategies and getting your business highlighted on social media platforms like Facebook, Instagram, Twitter, and others has become essential. People these days have a tendency to refer to social media when they need any product or service and have a strong affinity for brands. The return on investment in case of social media marketing is also very high if the business adopts the right strategies.
Search Engine Optimization
This is the digital marketing technique that can help your business be listed on the top search pages of Google, Yahoo, and Bing. With a comprehensive list of well-researched keywords defining the nature of your business, SEO experts will target your business with informative content on the top search engine pages and improve your page ranking. Off-page SEO techniques have also become very important due to the cut throat competition in the SEO space.
Retain Your Employees Through Company Culture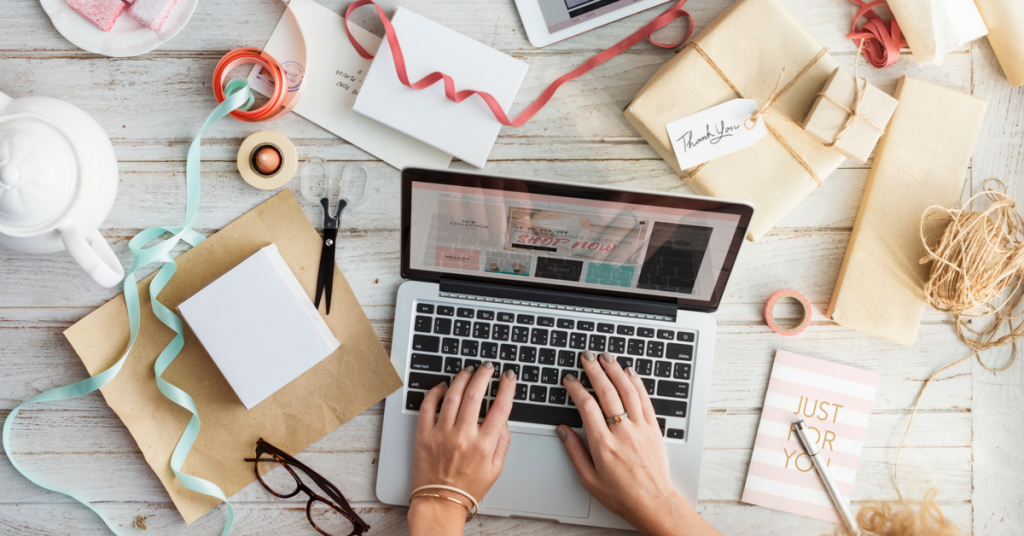 Strong company culture is one of the best strategies to building a good solid team. No company can survive without good talent behind it. When employees want to bring their talent elsewhere the considerations are usually company culture and work environment. To address these problems, employers need to create a culture that nips these issues in the bud. Employees that feel more deeply for their employers are more committed to the company.
Communication
All employees want to think that they are being heard by the higher ups. By fostering a culture of great communication, employers can address any dissatisfaction. Taking feedback, maintaining open lines of communication, and holding regular meetings can shed light on possible reasons why employees consider leaving. By interviewing dissatisfied employees, companies can improve problematic areas or address issues. Taking time to listen builds a culture of loyalty which can reduce the risk of turnovers.
Job Satisfaction
Job satisfaction is not simply about keeping employees content. It is also about relationships, particularly between managers or supervisors. Companies should not only focus on rewards and motivation because it will cause them to miss relationships that are going sour. Businesses should always monitor internal temperature to avoid losing top talent.
Work-Life Balance not Work-Life Integration
Forget about work-life integration and focus on work-life balance. Thanks to technology, work has shifted from the usual 9-5 routine to the "always connected" schedule. Employers must change this to keep employees happy. Creating an environment where employers trust their employees to allow them to have flexible schedule shows that the company fosters a culture of mutual respect.
Hire Slow Fire Fast
One of the best ways to destroy company culture is by hiring the wrong kind of people and letting them stay long. Luckily, it is clear early on when somebody is a wrong fit for the team. Managers can always "fire fast" when this becomes obvious. However, it is always more important to spend time on hiring people who are the best fit for the team rather than firing them. This ensures that the culture your company has cultivated is a good fit to the new team member.
Trust and Ownership
Once employees feel that they are trusted, they begin to exhibit ownership behavior. Displaying proper levels of "hands-off management" will create opportunities for your employees to become more engaged and exhibit leadership behavior. Employees who feel this way work harder and exhibit your company culture better.
Reinforce Culture
The best way to retain employees is to constantly reinforce culture. This has to be driven by top management and reinforced by the way employees behave, communicate and interact. It is not enough that you have culture because employees are not stupid and know when something is just for window dressing. If your company values open communication then this should be reinforced and implemented so that employees can see and benefit from it.
Strong culture is the best way to build a strong team. Part of building a strong company culture is understanding how employees work on a daily basis, learning from them, and understanding their needs and attitudes.