These Are All of the Industries Experiencing The Amazon Takeover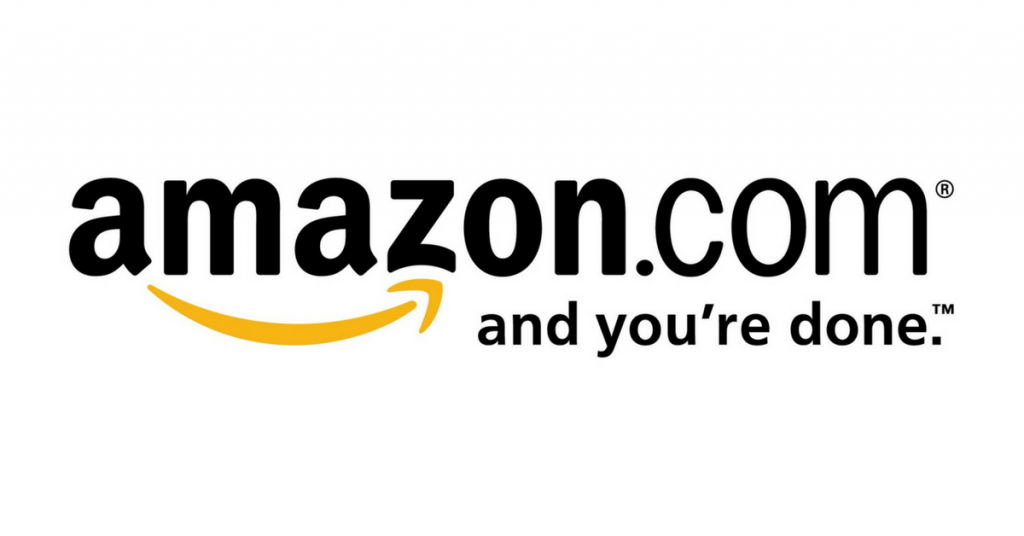 Amazon's continuous growth is prompting the company to expand into a variety of industries well beyond their initial scope of electronic commerce. Beginning as an online bookstore, Amazon now represents the

most valuable United States retailer

regarding market capitalization. Amazon founder Jeff Bezos is presently

the world's richest person

. A combination of success and drive for constant expansion is resulting in an Amazon takeover of several important industries. Amazon still reigns supreme as an online retailer, though clearly that title alone is not enough to satisfy Bezos. His areas of interest are vast, including the following.
Brick-and-Mortar Retail
Just last year, the Amazon takeover

included Whole Foods, where they were acquired for $13.7 billion

. The move continues Amazon's battle with Walmart to reign supreme in the retail space. On the other side, Walmart is continuing to

refine their online space

, while remaining America's top employer. The battle between these two giants will continue to wage on, with Amazon's interest in the brick-and-mortar space being no secret.Even before the Whole Foods acquisition, Amazon's plans to build

convenience stores and curbside pickup locations

shows a deep infatuation with becoming a strong brick-and-mortar presence. Beyond a mere presence, Amazon is confident that consumers will continue embracing a model that allows them to order online and pick up in person.Amazon's opening of the

Amazon Go Store in Seattle in January

marks an exciting time for these interests. Customers enter the store and scan their Amazon Go app as they do. Cameras and other sensors track customers' activity as their browse, registering an item into their virtual cart when they take it off the shelf. Customers are charged when they leave the store with their goods. Amazon terms the idea "Just Walk Out" shopping and hopes to attract customers who despise waiting in lines, as many do.Amazon's reshaping of the typical brick-and-mortar presence is introducing consumers to new ideas like "Just Walk Out" shopping. Combined with the acquisition of Whole Foods, the company will without a doubt continue to redefine the brick-and-mortar shopping experience.
Delivery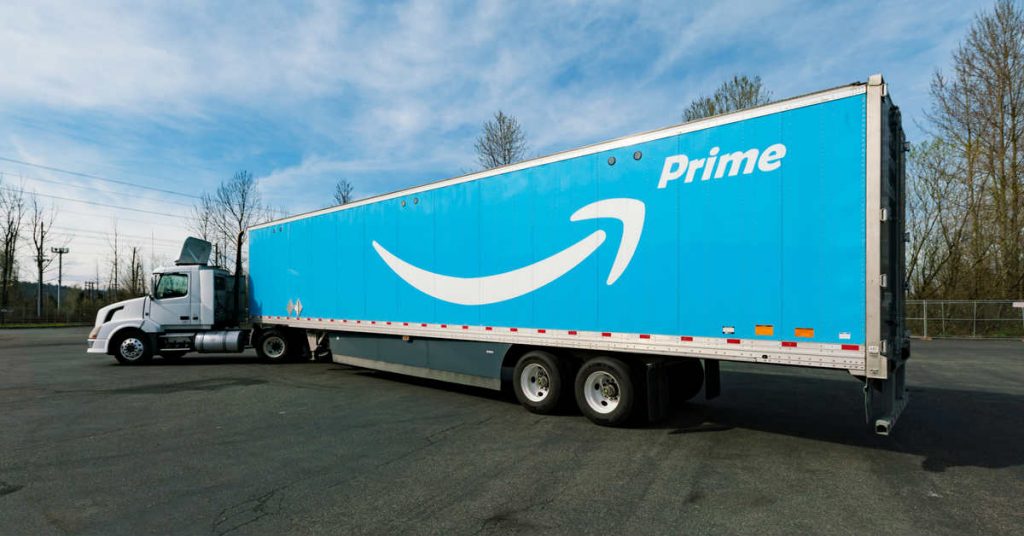 Amazon has been shaping the delivery industry for many years now, especially since Amazon Prime's introduction in 2005. The company's vow to deliver items to Prime customers in two days or less still presents a challenge to online retail competition, who are well aware that they must match these shipping expectations or compensate in some other way, like offering lower prices. Meeting Amazon's delivery promises and their costs is a major challenge, especially to new eCommerce businesses.Beyond Amazon Prime's major influence on shipping expectations among online retailers, Amazon is redefining what the delivery space means through their utilization of drone technology. Specifically, Amazon Prime Air is introducing a new delivery system, where unmanned aerial vehicles can safely get packages to customers in 30 minutes or less.Amazon, already familiar with quick parcel delivery, is upping the ante even more in the delivery industry with such lofty ambition. Still, with a private trial already underway in the UK, Amazon Prime Air and the use of drones in delivery is a very real aspect of the future. Upon receiving the regulatory support, we can anticipate Amazon Prime Air to be an option for many.
Technology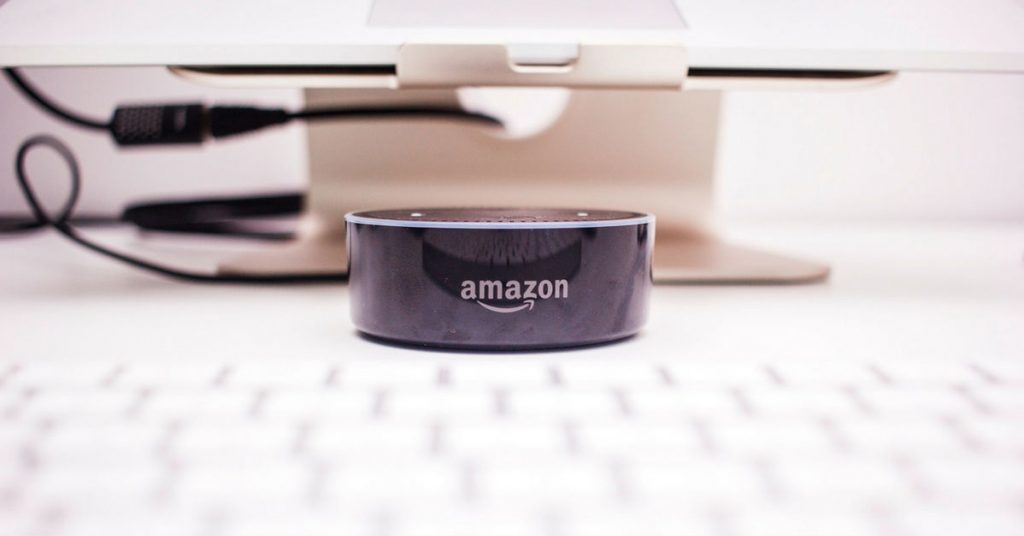 It makes sense that Amazon is continuing to make significant moves in the tech sphere. There's no doubt regarding the company's technical expertise and how technology can accommodate access to their variety of products.Among their technological products is Amazon Fire TV, which streams live TV and enables users to watch hundreds of shows and movies. There's also the Amazon Kindle Fire, which capitalizes on Amazon's vast digital library in the form of a tablet computer with a seven-inch multi-touch display. Many still view Kindle Fire as a

strong competitor to Apple's iPad

.Amazon's Dash buttons, while simple, are also an exciting addition to their array of tech. The Dash Button is a single-function controller that consumers can place around their house near items that need replenishing. Need a new order of Tide paper towels? Order a specific Dash button for Tide, put it near the towels and press the button when you notice them running low. They will then arrive on your doorstep in a couple of days.
Entertainment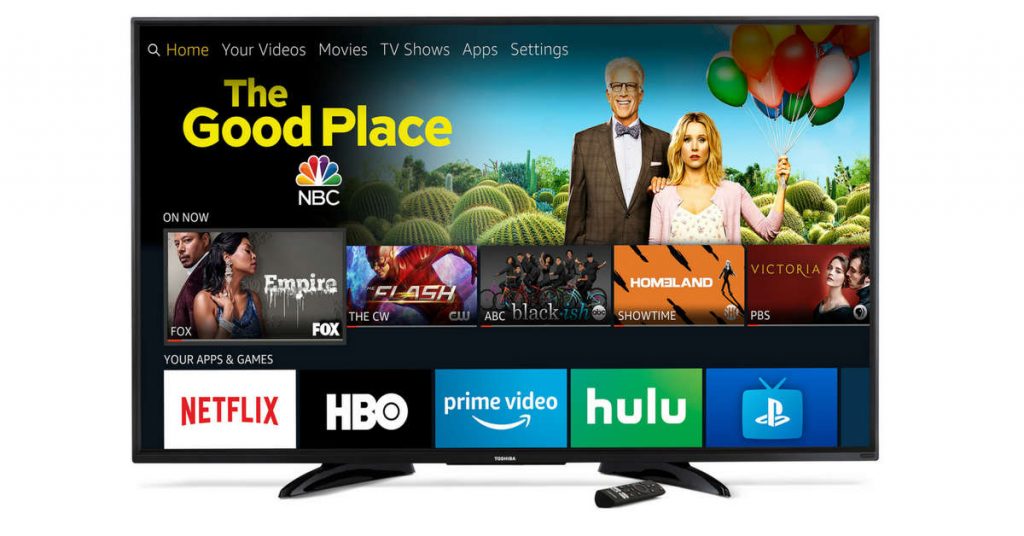 Amazon Prime offers much more than free two-day shipping. One of Prime's most notable benefits is the increasingly impressive Amazon Video platform. The Amazon Prime Video show

Transparent

won the Golden Globe Award for Best Television Series, Musical or Comedy in 2005, while 2017 Oscar Best Picture nominee

Manchester by the Sea

is also developed by Amazon Studios.Amazon is increasing their influence in both TV and film by producing excellent content, including many

notable releases in development

. They're emerging as a viable competitor to cable, Netflix and Hulu.Whether a consumer prefers reading a book or watching a movie, Amazon is seeking to have the entertainment niche covered.
Is This Amazon's Peak?
Amazon's firm grasp across multiple industries begs the question: Is this Amazon's peak? While it's impossible to tell definitively, stockholders should monitor the situation closely. Amazon has been a model of consistent growth since 2000. Presently, Amazon's stock trades for

approximately 130 times

the business's projected earnings for 2018 and almost four times its projected sales for 2018.These growth prospects rely on revenue per customer growth. Although there will certainly be customers who increase their spending on Amazon, it's difficult to think of any huge breakthroughs or offerings that will prompt more revenue per customer, especially upon Prime's increase to $119 per year. Many customers may opt to spend that on a Costco membership instead.Additionally, it's important to note that Amazon's acquisition of Whole Foods plays a significant role in the stock increases the past year for Amazon. The market seems to be operating under an assumption that Amazon will make a similarly buzzworthy acquisition this year, which is far from a given.

Still, even if market projections seem a bit optimistic at the moment for Amazon, there's no doubting that the company will continue playing a significant role in shifting expectations within several industries, from delivery and entertainment to the brick-and-mortar experience.
How to Build Your Own Startup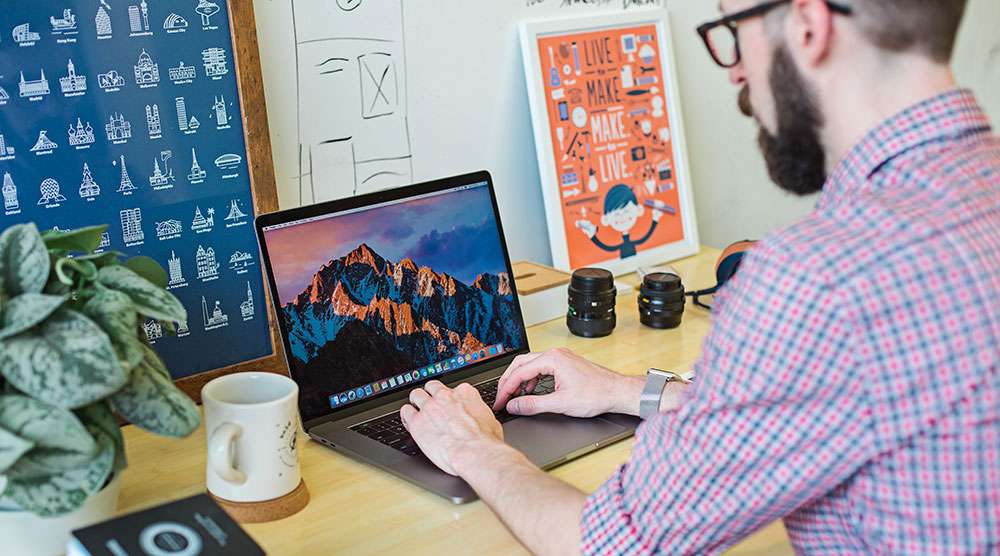 Ever wonder how to build your own startup? The startup world is full of entrepreneurs who want to take their dream business from Point A to point B. Getting your business off its feet can be hard because many people are not equipped with basic business skills. In the startup culture, getting your idea to become profitable is the dream, and it's always a race to set it up. If you're thinking about starting a business, here are some tips to consider to get yourself going.
Network to build your own startup
Look for people who have "been there and done that". These people know what they are doing and can provide you with practical tips and advice on how to start. Also ask about mistakes to avoid and things to watch out for so you don't have to learn the hard way.
Research Your Market
Market research can tell you if your idea is worth pursuing. Start your research by stating the problem and see if your business idea is the solution. Figure out how many people have this problem, and talk to them to see what they can say through a survey. Check out the competition to see how you are different and figure out how you can beat them.
Find A Mentor to help 

build your own startup
One of the best ways to start a startup is by finding a mentor that can guide you along the way.  Your mentor can be somebody whom you can bounce ideas off of. Mentors are some of the most important and valuable resource you can tap into. They can help you take your business from idea to success through their guidance and coaching.
Brand Your Business
Branding is not only about choosing a name for your business. It is about your business identity. Choose a name that conveys the idea of your startup or the problem it solves. By this time you should also have a domain name and have marketing materials ready.
Business Plan
A business plan is like a blueprint for your business that tells you what you are going to do and how you're going to do it. Your business plan should also have an "attack" on how you can "battle" the competition. Determine what you want to accomplish with your business and steps on how you can get there.
Your Workplace
Where you decide to work has an impact on your startup. Some people choose to work at home to save money, while others rent space or share an office with other businesses. Don't be afraid to experiment on locations for your workplace.
Accelerator Program to help 

build your own startup
Think about applying for an accelerator program. These are programs that provide startups with coaching, network or small investment to help the business take off quickly.  Take accelerator programs with a  grain of salt, because some of them will require you to part with equity.
Raise Capital
Capital for startups usually comes from the founders. Other startups get capital from venture capitalists, angel investors or loans. These investments can be a big help to startups. However, you should only take capital from sources that they understand. If you are raising capital from outside sources, figure out how much you need to raise and how it will affect your business.

Having an idea for a start up is easy. The hard part is in-between the idea and success. For startups, it is crucial that their idea become reality as quickly as possible, since delays can kill the idea. While there is no wrong or right way to start a startup, following the above steps can help save time.
Tips On Tracking Business Miles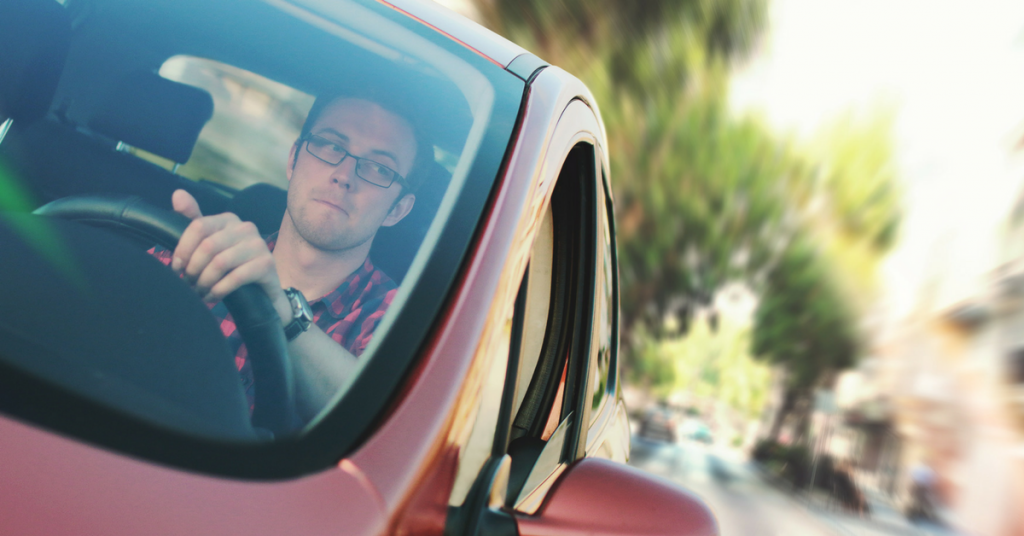 Are you one of those people who scramble around for auto deductions every time tax season comes along or do you avoid auto deductions because you think they are not worth the hassle?

Believe it or not, many businesses miss significant tax deductions simply because they do not keep up with tracking business miles. The good news is that tracking business miles is not a big chore. You just need a good system in place and tracking business miles is easy. Here are some tips to consider.
Use An App
Most businessmen use a smartphone and they have apps you can download to keep track of business miles. MileIQ, TripLog and TrackMyDrive are available for iOS and Android. Every time you take a trip, the app records the miles using GPS tracking and then allows you to classify the trips as business, personal, medical and other custom categories. You can also add additional details or purpose for the trips.
Daily Log
You can also use the old paper and pencil method by using a daily log you can keep in your glove compartment. The IRS wants detailed documentation so your logs need to contain date of travel, purpose (client name, meeting with supplier, banking, meeting with accountant, etc) and starting point and destination of every trip. You can also record the actual mileage if you want by taking note of the odometer meeting from the starting point to the end point.If you are only using 1 car for business and personal use, record the odometer reading at the beginning of the year and at the end of the year so that you can compute business use percentage.
Sampling Method
This method assumes that you travel almost the same amount for business every year. It also entails the use of detailed appointment books. Under this method, you keep track of your business mileage using a sample figure for a period and then use it to extrapolate your mileage for the whole year. You must keep a record of your mileage for the first three months for example and back it up with appointment books. You don't have to use three months. You can use 1 week, 2 months or any time duration you think that best represents your business mileage for the year.
GPS Mileage Tracker
There are tracking devices you can install in your car so that it can keep track of business and personal miles. Using a Wifi system, the GPS device records driving and then uploads it to the internet so that mileage logs are created automatically. Some of them have business buttons you can push so that trips are set automatically to business. The IRS trusts GPS mileage trackers because they are usually tamper proof and backed up so that they can protect information in the case of an audit.

Keep good records to maximize tax deductions that you are entitled to with the IRS. This way, you won't pay more than you owe and won't get slaughtered by the IRS auditor.
5 Best Gaming Mouses for Work and Play

Ever wondered if there's such a thing as a gaming mouse that's work good for work? At Owner's Magazine we value our readers and understand that you're probably scrolling through this article on your phone, tablet, or worse on a trackpad. An entrepreneur shouldn't have to separate work and play. We've reviewed several other products for entrepreneurs who seek tech gadgets that doesn't require compromising. And today we've reviewing the best Gaming Mouse for both work and play. We want to give a shoutout to our sponsors and supporters who send us amazing products to review.

5. Logitech G900 Chaos Spectrum
DPI:
12,000
Interface:
Wired/Wireless 2.4GHz
Buttons:
11
Ergonomic:
Ambidextrous
Features:
Customizable RGB Lighting, 30 hour battery life, removable side buttons
Cost:
$79 refurbished from Tanga
Wireless gaming has always been plagued with lag issues, which is why true gamers tend to shy away from bluetooth or wireless mouse. The G900 is here to change that once and for all. Logitech was able to get the G900's polling rate down to 1 millisecond on a 2.4GHz connection. Combine that with accelerated coverage of DPI range, zero smoothing and filtering, the G900 is a serious contender for that precious cargo space in your travel bag. Being wireless means it'll pair with just about any laptop (even mac) and it's ambidextrous design makes it compatible with all type of users.

4. Asus ROG Gladius II
DPI: 
Up to 12,000
Features: 
50g acceleration, 1000Hz USB polling rate, removeable left and right buttons, Omron switches, RGB lighting
Price:
$99 from B&H
Designed to grab attention and also excel in performance. The Asus ROG Gladius 2 comes with swappable buttons, a clickable scroll wheel, and a sensitivity toggle. The RGB lighting covers the mouse from top to bottom and is customizable, so you can pimp it to look like the rest of your gear if that's what your heart desire. Despite the comprehensive list of features and the hefty price tag, it doesn't come with swappable weights. This mouse is a perfect fit for entrepreneurs on the go and seeking a mouse that would allow them to snap a few noobs in between meetings at coffee shops.

3. Corsair Glaive RGB
DPI: 
Up to 16,000
Features: 
Interchangeable thumb grips, three-zone backlighting, Pixart 3367 sensor, Omron switches, DPI status lightsPrice:
$60 from Amazon
Taking a step down from the super high end priced mouse and entering the more affordable range we have the Corsair Glaive RGB.  Corsair is a company known for their PC parts and not known for their gaming peripherals. Entering the gaming scene, Corsair needed to innovate competitive edge, resulting in a mouse built for comfort, with a coating of soft touch paint, and swappable thumb grips.

2. Razer DeathAdder Elite
DPI: 
Up to 16,000
Features: 
True tracking at 450 Inches Per Second, Resolution Accuracy of 99.4%, Mechanical mouse switches (up to 50 million clicks), Razer Chroma lighting, Up to 450 IPS / 50 g acceleration, Razer Synapse software
Price:
$67 from Amazon
Razer is a well known brand in e-sports gaming and especially gaming equipment. It's no surprise that at least one razer mouse would make it on the list. The Razer Deathadder Elite is an affordable and powerful gaming mouse that carries all the essential pro-gaming necessities and nothing extra. You can also change the DPI of the mouse on the fly via buttons beneath the scroll wheel. Although the DeathAdder doesn't have the bells and whistles as some of the other mouse on this list it does come with beautiful RGB lights, changing the DPI on the fly, easy-to-buttons, and grippable scroll wheel makes the DeathAdder a formidable mouse for the price.

1. SteelSeries Sensei 310
DPI: 
Up to 12,000
Features: 
Ambidextrous design, one-to-one tracking up to 3,500 CPI, 50-million click life span
Price:
$60 from Amazon - it's so popular it's out of stock!
And the ultimate mouse for both gaming and work is the SteelSeries Sensei 310.Steel series have always been known for making exceptional gaming products and their latest The SteelSeries Sensei 310 is no exception. Steelseries priced the mouse competitively to mice priced double it's price. It's a simple no-frills design that's not meant to show off your "gamer side" or be an attention magnet on your desk. If there is such a thing as a Mature gamer, Steelseries definitely made this mouse for that specific audience. Although lacking the bells and whistles of other mice on this list, the performance, reliability, and impressive sensitivity makes the SteelSeries Sensei 310 a must-have for both gamers and the average everyday user looking for a solid performing mouse. The mouse is so popular you may have a hard time tracking it down online.
Conclusion
These were the 5 best mouse that we reviewed this half of 2017. No matter which mouse you choose on the list, you'll be satisfy with. Ultimately choosing a mouse is a personal choice and everyone's preferences are different. Some of us want our mouse to be edgy, flasy, and highly customizable. While others want a no-frills plug & play gaming mouse that can also work with their Mac while traveling. Whichever mouse you choose, just make sure you also grab a good mouse pad to go along with it. A mouse is only as good as the surface its on after all.