How To Say Thank You To Customers Without Sounding Desperate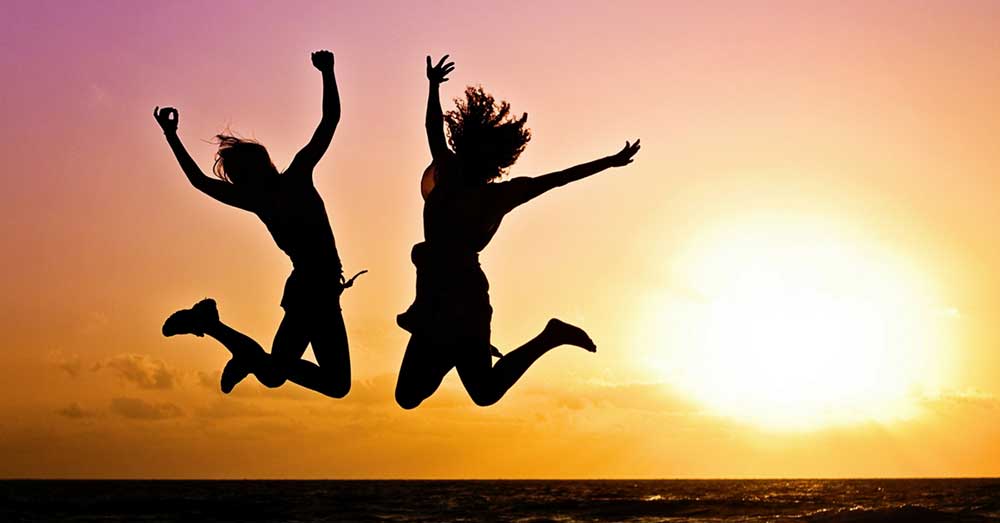 Making your customers feel appreciated without sounding creepy and desperate can help your business stand out from the competition. According to research a simple "thank you" makes customers spend more and employees accomplish more. Vendors also pay on time if you thank them regularly. To Reference Gary Vaynerchuk's acclaimed book, "The Thank You Economy", "the companies that can figure out how to mind their manners in a very old-fashioned way — and do it authentically — are going to have a prayer of competing in business".
So how do we harness the power of Thank You? Here are some great examples on how to thank your employees, suppliers and customers all year round:
Be Sincere
If you don't mean it, don't say it. Saying thank you after a purchase can make customers feel appreciated. The same is true when you say it to employees who do a good job. However, if you go say thank you to everybody over every little thing then it might sound phony. Customers and employees know when you're being sincere or not. Your appreciation has to be heartfelt or else it won't work.
Add Real Value
Customers are what make businesses successful. If you don't have customers then you don't have a business. To make them feel appreciated, thank them by hosting a customer appreciation day or something similar where they get big discounts or giveaways for loyal customers. This should not be your typical 5% off on selected items or free shipping for $50 and up. This should be an all out thank you event where you give big discounts or offer free shipping for all online purchases. Why? Because sometimes words aren't enough.
Personalize It
Loyal customers should be appreciated personally. Sometimes, when you say thank you regularly, it becomes automatic so there's really no distinction between your loyal customers and walk-ins. Make your loyal fans feel appreciated by saying thank you personally. You can send them hand-written thank you notes instead of the usual thank-you-for-patronizing-us-email. A personal touch says that you took the time out of your busy schedule to write them a note to convey your sincere appreciation.
Think Outside The Box
Sometimes, a note just won't cut it. You need an edge not only to show appreciation but to differentiate your business from other businesses that say thank you too. Instead of sending them the usual thank you note or package, think outside the box by sending them geo-specific gifts. If you're from Wisconsin for example, send them a selection of your state's fine cheeses for those in California, locally grown wine from Napa Valley. When you send unique thank you gifts, your customers will remember you when it's time to take out their wallets.
Thank Angry Customers Too
Angry and disgruntled customers took time to call you to complain and tell you why they're angry or dissatisfied. You can either feel embarrassed because you were unable to satisfy them or take their complaint as feedback so you can do better next time. Some customers who complain mean that they are still willing to do business with you if you are able to fix the problem. Therefore you should thank them for the feedback and their input on how you can avoid making the same mistake in the future. A complaint is an opportunity to improve relationships and win your customer back. Instead of looking at complaints as something negative; look at it in an opportunity to make things right.
Some of your most loyal customers are not only customers. They are also your brand ambassadors, online sharers, followers and fans. They have the power to recommend your business or tear it down. Showing them appreciation no matter how small can go a long way and can help you interact with customers and get to know them better. Saying thank you can help you stand out and get repeat business.
Alison Rose, Natwest Chief, Bridges the Gap between Family and Career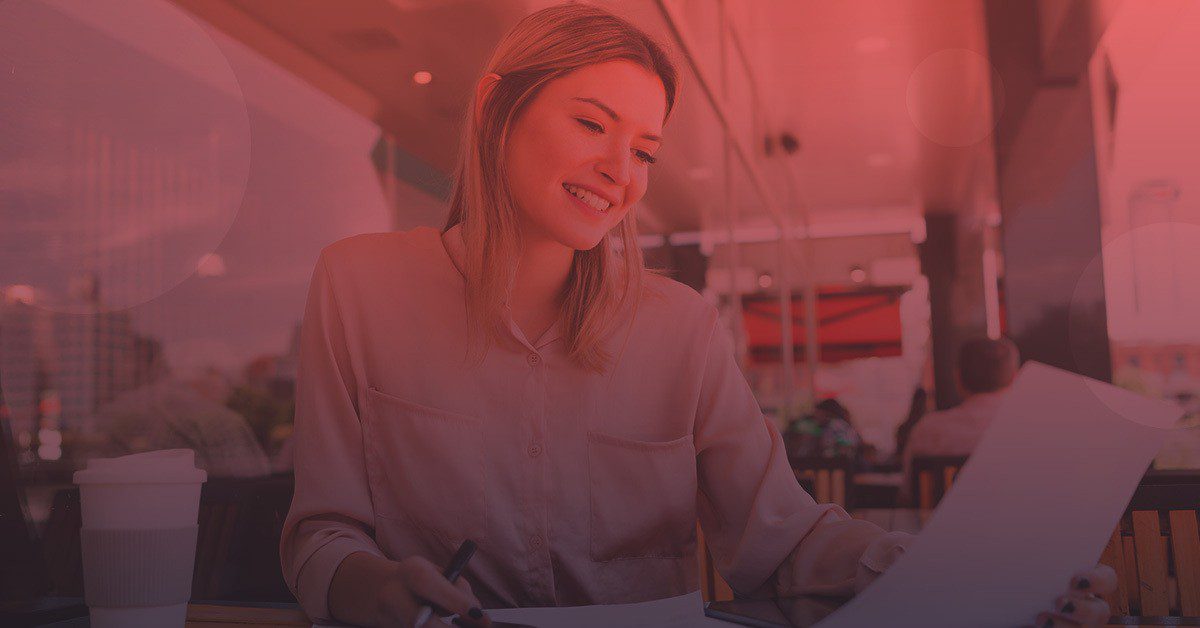 Alison Rose NatWest chief executive is the first woman to run a major bank in the UK, claims it's "utter nonsense" that women can't have children and a career. NatWest is a major retail bank in the United Kingdom.
The Telegraph, in collaboration with 100 Female Entrepreneurs to Watch List, will be featuring the prominent women entrepreneurs. And Alison Rose claims that this could potentially motivate other women to start their own businesses and remove the barriers that are hindering them.
Alison Rose claims that the total loss of the lack of support for women-led businesses has accounted for £250 billion. She says this figure is approximately four years of growth in GVA (Gross Value Added). This is on top of the United Kingdom's current GVA, which is more or less £1,900 billion annually.
Rose says that women who hesitate in setting up their businesses are often due to misconceptions about their abilities. For instance, many people perceive this as a lack of ambition. Some also think that women are more risk-averse than men. Plus, society has considered women not as good networkers as men.
But Alison Rose defies all this by being the first woman to run a major bank in the United Kingdom. She said that women don't lack ambition or ability, which is evidenced through the Rose Review.
According to experts, only one in three female entrepreneurs is evident in the UK. The size of female-led businesses in the UK is only 44 percent compared to that of male-led companies in terms of contributions to the economy. Moreover, male-led SMEs (small and medium enterprises) are five times more likely to increase to about £1 million turnovers than female-led SMEs.
The horrifying discrimination of female entrepreneurs
The United Kingdom government has commissioned Alison Rose, then Natwest deputy CEO, to lead the Rose Review of Female Entrepreneurship, published in 2019. Rose claims that she has heard the horrifying stories of women when pitching for funding. 
Most investors would ask these women innovators if their husbands are running the business for them. Some would even ask to have the receptionist in the room so another woman would be present. And another worse scrutiny is having asked if they have the ambition to deliver this undertaking. This shows that men question women's abilities to run a business.
A senior executive of TikTok had stepped back from his role after making derogatory remarks about why firms are offering maternity leave. He said that he didn't believe in companies providing maternity leave benefits.
In response, Rose said that this type of remark is extremely worrying. If senior-level supervisors can quickly make this kind of comment, then the kind of mentorship and role modelling we have these days would be questionable.
Family and career can be inclusive
Alison Rose is a quintessential woman who shows that family and career can be inclusive.
"That idea that if you want a successful career you can't have children is utter nonsense. I've got two children and my career is not going so badly," she said.
The 100 Female Entrepreneurs to Watch List will highlight some of the most highly revered women in business in the UK. The top 10 women entrepreneurs will receive mentoring support from Rose Review Board. On top of that, the leading businesswoman will receive a £10,000-investement in their business. 
How to Start a Business Without Trying: 6 Easy-Peasy Steps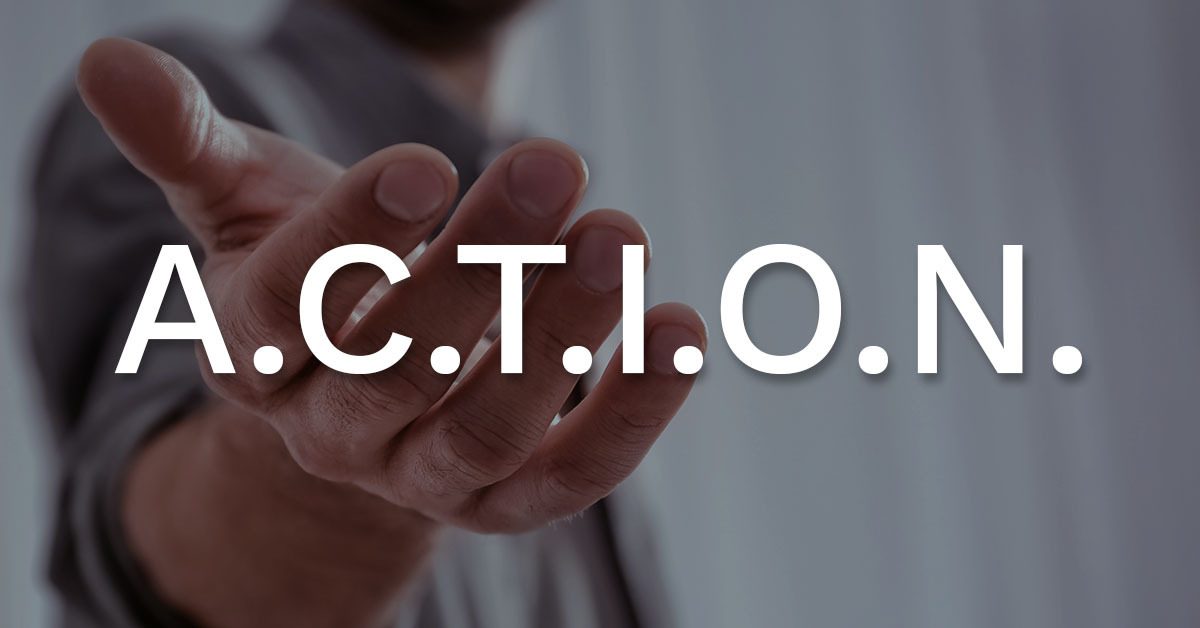 Almost everyone wants the freedom to do the things they love while earning money. And that's why people resort to starting their businesses to kickstart a career that might give them the freedom they've longed for. However, many factors are put into consideration when starting a business. Some could be a lack of capital, lack of time, and lack of confidence. But you can't argue that your skills are the most powerful driving force that will finally turn on that engine. So by relying on skills alone, here's how to start a business without trying. 
Assess your competence levels
We'll let you in on six easy steps to starting a business without lifting a finger. However, assessing your competence levels first before brainstorming new business ideas is imperative.
Jot down your employment history as if you're writing your resume. Include all the tasks you did for each role or position. Then break down those tasks into four levels of competence. These should be:
Level 1 – You suck at these tasks
Level 2 – You're good at these tasks, but you don't enjoy doing them
Level 3 – You're extremely good at these tasks, but they might bore you to death
Level 4 – You love doing these tasks, and you're excellent at doing these
Next is to decide which tasks from levels 3 and 4 you want to offer to a particular target audience.
Once you've decided this, you can now brainstorm for business ideas using this A.C.T.I.O.N. method from an Entrepreneur article. 
A.C.T.I.O.N. means:
Audits
Consulting
Training
Implementation
Ongoing Retainers
New Opportunities
Audits
Depending on what tasks you offer as services, offering audits relevant to those tasks is an excellent business idea. Companies would undoubtedly gain benefits from someone experienced who will go through their company's structure, processes, and opportunities that can improve productivity and increase the bottom line.
You can offer to create workflows or systems that will serve as guidelines for the entire organization.
Consulting
Offering consultation services is also a money-making business idea because new entrepreneurs need as much guidance when starting. And entrepreneurs look up to experienced people who provide these services.
Set up a consultation schedule with clients and communicate with them regularly.
Training
Training teaches people to hone their skills and develop their mastery of specific tasks. For instance, if you're an experienced accountant, you can offer accounting training to the in-house accountants in an organization.
You may write a guide on which the training is based, or you may also create video tutorials for them to follow.
Implementation
This might somehow be related to audit services. Implementation means you can assess what a company needs, such as tools and other resources, to streamline processes and reach business goals.
Jot down the needed tools and resources and earn money by working with these third-party providers. Better yet, you may also offer your expertise.
Ongoing Retainers
You can provide any of your services and earn money through ongoing retainers. For instance, if you're offering your services as an accountant, you can check the company's books regularly.
Suggest some ongoing tasks that the companies might need to improve the organization's workflow.
New Opportunities
The last business idea on how to start a business without trying is by thinking of new opportunities that the business can leverage to improve revenue. You will only achieve this once you've worked with the company for quite some time.
If you see a gap in their workflows, process, and human resource, you can think of new ideas that can improve these aspects drastically.
Tetavi CEO Tells Us How To Build The Metaverse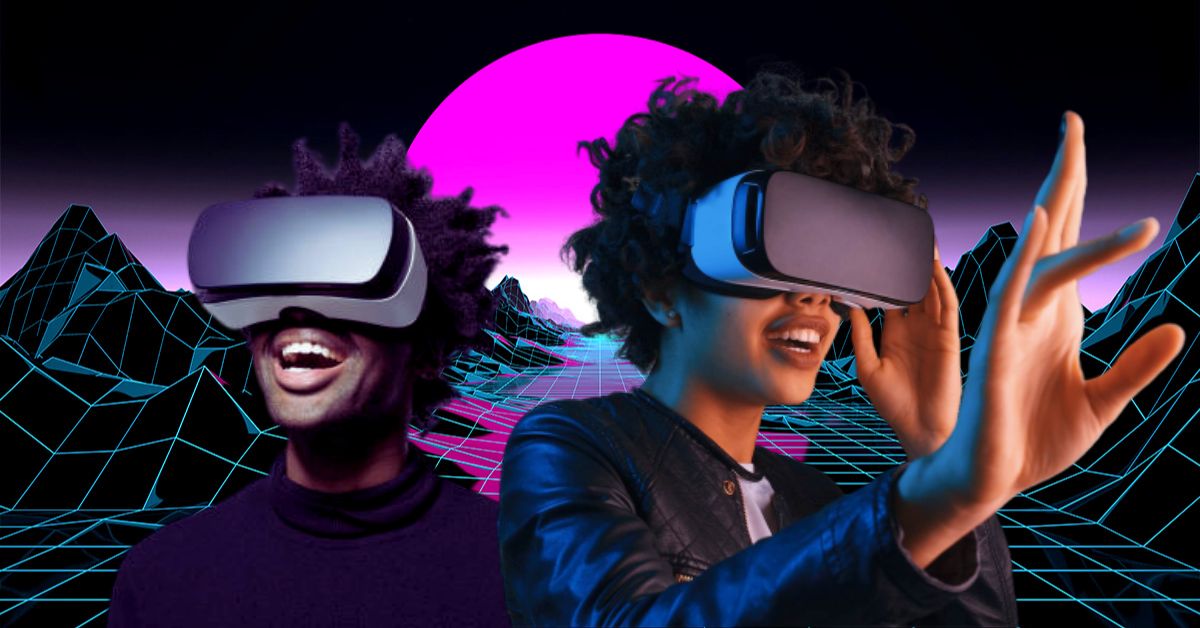 "The internet will change. It will become a more 3D experience."
What is the metaverse? It's not just something Mark Zuckerberg is investing in as he escapes Facebook. It's also not the scary sci-fi monster we see in films like The Matrix. The metaverse is and will be the future of our entire online experience.
Tetavi is the company bringing it to us, digital brick by digital brick.
"If I wanted to summarize Tetavi in one sentence – it is to enable anyone to get into metaverse environments as themselves."
Gilad Talmon, CEO of Tetavi, spoke with us about how their groundbreaking, innovative technology works. Tetavi has quietly emerged as a significant influence in the developing metaverse.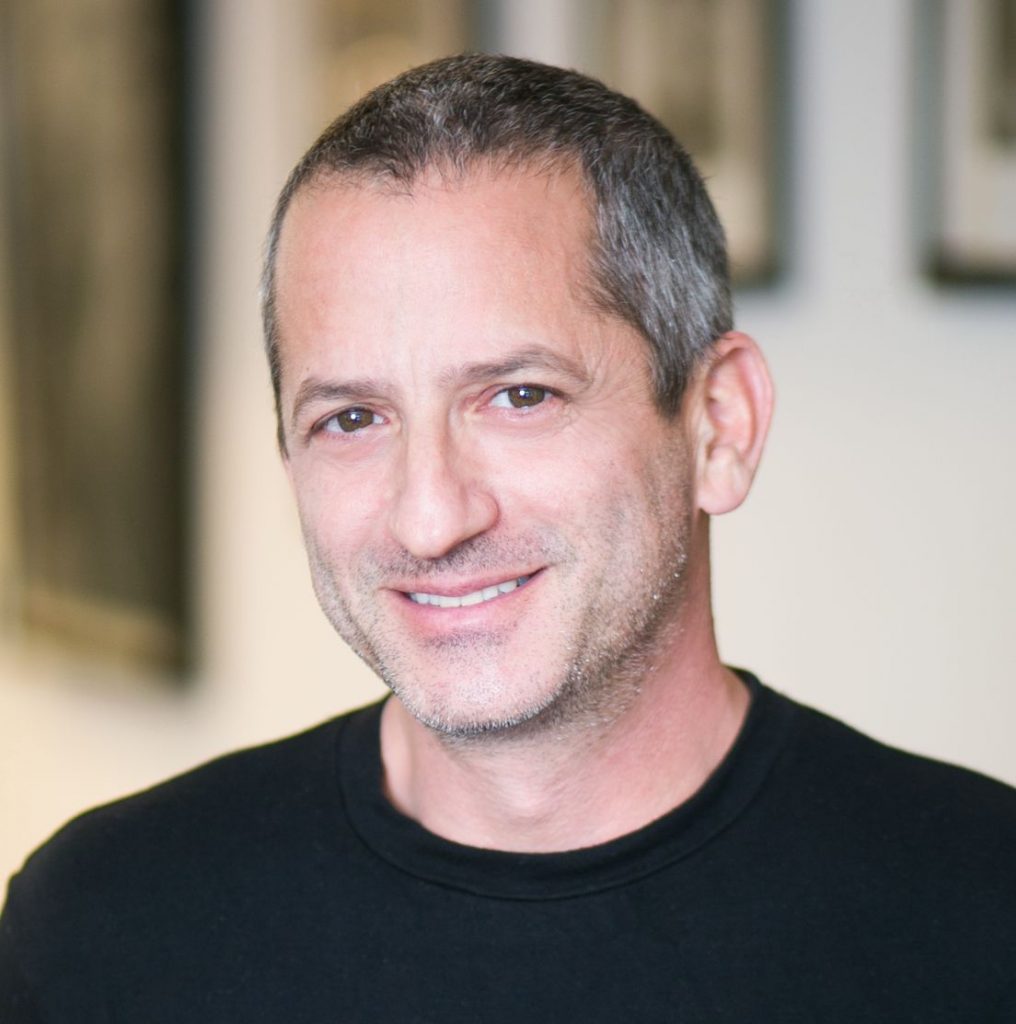 You may have heard or seen the name Tetavi sprinkled around tech news hubs. They recently partnered with the NHL and Anamoly to produce some original and unique content with this sexy and exciting technology.
Just a few days ago they announced a partnership with emerging music artists Riell and Besomorph as the sole provider of volumetric technology.
Essentially, Tetavi will be the exclusive builder and developer of a virtual stage for these artists to produce immersive music videos and artist-specific NFTs.
A lot to take in? Don't worry, we'll explain.
How Does Tetavi's Tech Work?
Tetavi is an advanced tech company that brings real humans into the digital world with cutting-edge volumetric technology with the mission to enable the creation of new immersive content and experiences for the Metaverse and Web3.
It sits at the nexus of technology, entertainment, and content creation, pushing the boundaries of creativity, content, and digital experiences.
Basically, Tetavi is taking the cool, imagined parts of the metaverse and combining it with practical technology.
But how?
"Imagine video as a sequence of pictures, right? If you think about video, we all used to, when we were actually five, do the stick figures on the notebooks and then flip the pages and you'd have something that looks like video or motion."
"A video is a sequence of 2D pictures. Volumetric video is a sequence of 3D models."
"A 3D model that then gets painted. When I lay these models, it becomes a volumetric video.
"I can put him in a game, I can put him in an augmented reality environment.
"I can put him in the games engine, replace the hockey stick with, I don't know, a bouquet of flowers, give him Viking horns to the helmet.
"That in essence is volumetric video. This is what our tech does."
You can take the 3D model and you can place it anywhere and make it do anything you want to wherever you want it to be. Imagine the character customization in video games except in addition to dressing them and altering their appearance you can make them move any way you'd like them to and place them in any environment you can digitally imagine.
This is the technology that will be needed when it comes to creating individual avatars and the environments we will be placing them. For most of us, the metaverse is an idea – a digital direction to evolve towards. For Tetavi, the metaverse is already here.
Wait, The Metaverse Is Already Here?
We like to think of the metaverse as a new exciting thing – and in many ways it is. But it has actually been around for some time.
"You have World of Warcraft and Guild Wars and EVE Online. You have a lot of these mass multiplayer [games] that people join to socialize."
Fortnite, Minecraft, and Roblox are some of the more recent online digital spaces where people from all over the world have come together to play and socialize. Think of the Ariana Grande Fortnite concert. Where else could that happen but the metaverse?
"At the moment you see that the audiences like Gen Z and Millennials spend a lot of time in gaming – and specifically in social gaming – they hang out."
The metaverse infrastructure is already here. It's scattered between companies and brands but it's there and trendy.
There are two directions in which the metaverse will likely branch off: Zuckerberg's Meta and Microsoft's immersive gaming. One will be focused on work and social events (littered with ads, no doubt); the other will be immersive gaming.
"We are already seeing metaverse in gaming environments and it's becoming more and more and more frequent and more and more content is being consumed in metaverse-type environments."
Which horse will you bet on?
Tetavi Building the 'Nuts and Bolts' of the Future
Because of the marketing and investment behind Meta and Microsoft (not to mention the talent and resources they have) into the metaverse, it's easy to assume that these are the companies that are actively developing that technology.
But it's actually Tetavi that's in the weeds building the foundation upon which these companies will invest. How has this company been able to assert itself as an essential company in an industry that's barely in its infancy?
"Blind luck.
"We were at the right time in the right place with the right technology and had the right people supporting us.
"For me, as a CEO, when you have people in the world and investors that share your vision and give you support, it's easy."
Sometimes it just takes great talent, hard work, and superb timing. Tetavi has found itself in an ideal sweet spot to become the most important company in the development of the metaverse. The technology that they're developing is going to be the brick and mortar of what we will come to view as the metaverse.
Nobody ever really thought of Zuckerberg as much of a thought leader anyway.
An Evolution of Community
Online communities have been an internet staple since their inception. Chat rooms, MySpace, World of Warcraft, Star Trek Online, GTA Online, etc. have all been popular spaces in which we digitally commune.
The investment of the metaverse isn't an investment that's being forced by Big Tech – it's where the trends are moving.
"Content is becoming better. Communication is becoming better.
"I think that it's going significantly because content companies and IT companies realized that's the trend and they started putting music and culture into these metaverse or social gaming environments."
It's exciting to hear Talmon talk about the future of the internet – his passion for all things gaming and technology make you want to leap into a VR headset and explore. He explains that Tetavi is building the foundation for the ideal metaverse.
Where Talmon's passion really comes out is not the technology or the exciting partnerships – it's community.
"There are huge benefits in the connection that we can create – when you are in fantastic environments, a lot of the barriers just fall off and you get this human connection that you can't get otherwise."
Thanks to social media, we can keep in touch with friends on the other side of our world. We can make a genuine connection with someone we may never physically meet. Social media, however, limits our experience.
The metaverse doesn't.
You can spend time with your friends in imagined digital environments that are unlike anything you've ever seen before. It's easy to say this is will be a slippery slope into Ready Player One or The Matrix, but that would be a narrow view. The potential to grow and learn from one another spikes invaluably with the metaverse.
"The fact that they have friends all over the world that they can communicate with on a regular basis and their exposure to different cultures, I think that's priceless.
"That's something that the metaverse really has the potential to give that's very, very hard to do otherwise."
Expect to hear more about Tetavi in the future as the metaverse develops.