How To Say Thank You To Customers Without Sounding Desperate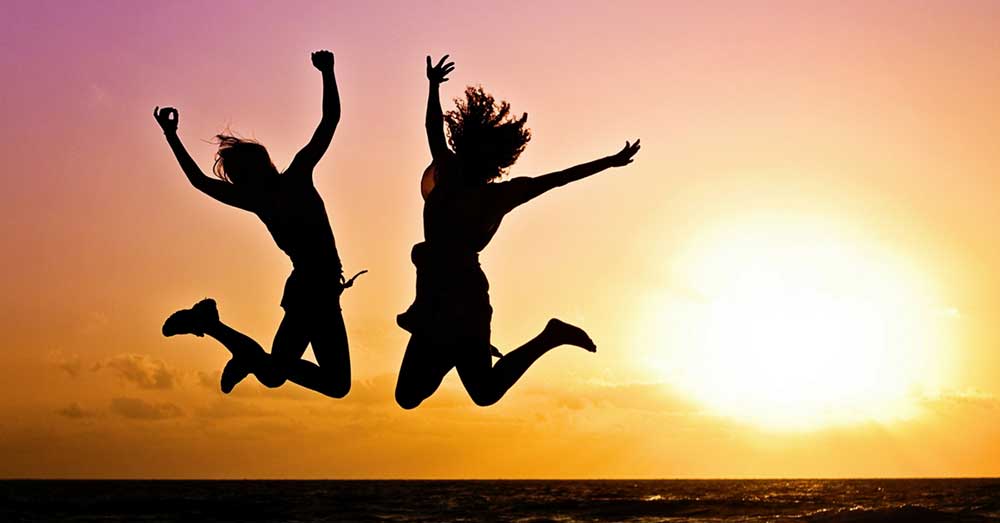 Making your customers feel appreciated without sounding creepy and desperate can help your business stand out from the competition. According to research a simple "thank you" makes customers spend more and employees accomplish more. Vendors also pay on time if you thank them regularly. To Reference Gary Vaynerchuk's acclaimed book, "The Thank You Economy", "the companies that can figure out how to mind their manners in a very old-fashioned way — and do it authentically — are going to have a prayer of competing in business".
So how do we harness the power of Thank You? Here are some great examples on how to thank your employees, suppliers and customers all year round:
Be Sincere
If you don't mean it, don't say it. Saying thank you after a purchase can make customers feel appreciated. The same is true when you say it to employees who do a good job. However, if you go say thank you to everybody over every little thing then it might sound phony. Customers and employees know when you're being sincere or not. Your appreciation has to be heartfelt or else it won't work.
Add Real Value
Customers are what make businesses successful. If you don't have customers then you don't have a business. To make them feel appreciated, thank them by hosting a customer appreciation day or something similar where they get big discounts or giveaways for loyal customers. This should not be your typical 5% off on selected items or free shipping for $50 and up. This should be an all out thank you event where you give big discounts or offer free shipping for all online purchases. Why? Because sometimes words aren't enough.
Personalize It
Loyal customers should be appreciated personally. Sometimes, when you say thank you regularly, it becomes automatic so there's really no distinction between your loyal customers and walk-ins. Make your loyal fans feel appreciated by saying thank you personally. You can send them hand-written thank you notes instead of the usual thank-you-for-patronizing-us-email. A personal touch says that you took the time out of your busy schedule to write them a note to convey your sincere appreciation.
Think Outside The Box
Sometimes, a note just won't cut it. You need an edge not only to show appreciation but to differentiate your business from other businesses that say thank you too. Instead of sending them the usual thank you note or package, think outside the box by sending them geo-specific gifts. If you're from Wisconsin for example, send them a selection of your state's fine cheeses for those in California, locally grown wine from Napa Valley. When you send unique thank you gifts, your customers will remember you when it's time to take out their wallets.
Thank Angry Customers Too
Angry and disgruntled customers took time to call you to complain and tell you why they're angry or dissatisfied. You can either feel embarrassed because you were unable to satisfy them or take their complaint as feedback so you can do better next time. Some customers who complain mean that they are still willing to do business with you if you are able to fix the problem. Therefore you should thank them for the feedback and their input on how you can avoid making the same mistake in the future. A complaint is an opportunity to improve relationships and win your customer back. Instead of looking at complaints as something negative; look at it in an opportunity to make things right.
Some of your most loyal customers are not only customers. They are also your brand ambassadors, online sharers, followers and fans. They have the power to recommend your business or tear it down. Showing them appreciation no matter how small can go a long way and can help you interact with customers and get to know them better. Saying thank you can help you stand out and get repeat business.
How To Get Employees To Tell You Their Best Ideas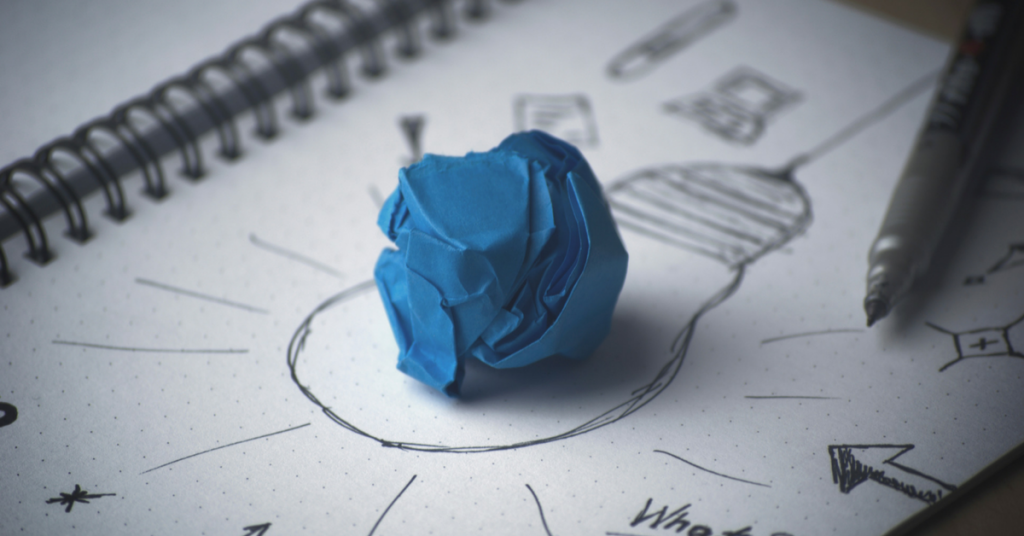 Your company has many employees which mean you have access to an unlimited number of the best ideas. But do you ever wonder why they don't approach you? Despite their numbers, are most of them uninspired? Or is everything just about the status quo and only a few ideas are acknowledged? If you answered yes to any of these questions, it means that your company is just like any other company out there. Luckily, you can change this so that your employees contribute ideas regularly. An atmosphere where ideas can flourish and expressed can help give our company a competitive edge. Here are some tips to follow to get employees to tell their ideas.
Change "Yes but" to "Yes and"
Responding "yes but" to ideas give off a negative vibe. According to Ed Harrington, CEO of Ideas to Go; the "but" kills the best ideas and is akin to closing the door on their face. However, switching to a "yes and" invites further participation. You are essentially telling them to go on and to explore their ideas. It invites more discussion which can help broaden the idea and maybe give it enough lift to let it fly.
Make A List of Good Ideas And How To Make It Better
Encourage employees to make a list and then invite other people to help make it better. Sometimes, employees feel intimidated when talking to their supervisor. Making a list and then inviting other co-workers to help make the idea better is a good way not only to involve the whole team but it can help refine the idea and help it reach the next level. Don't worry about possible problems that might crop up. Remember that it's not a list of potential drawbacks or obstacles.
For example, you have an idea on how to lower cost and you post it in a bulletin board. Your coworkers can come up with solutions on how to make this come true. With participation from the whole team, possible drawbacks can be identified and solutions optimized.
Don't Make Idea Killing Pronouncements
Making pronouncements is not only counterproductive, it is also very arrogant. Leaders and top management who want to take advantage of the creative juice should refrain from making idea killing pronouncement. Instead of making these types of statements, encourage employees to think critically, give them room to explore their ideas, let them think outside the box and always encourage discussions that lead to advancement of ideas. In other words, don't tell them right away that the idea won't work. Give ideas proper consideration and room to play out.
Trust Them
One of the reasons why employees don't have interesting ideas is because they know you don't trust them enough. This does not only cover creativity but authority too. Managers that trust their employees create an environment where employees know that they are valued. This makes them feel inspired which can lead to creativity and result in the best ideas.
Provide Constructive Feedback
Not all ideas pan out but not acknowledging them can have devastating effects on employees. Employees need encouragement and feedback especially constructive ones. As leaders, you have the responsibility of nurturing employees and not giving them useful feedback can hinder their growth as working individuals. Constructive feedback gives employees new insight, perspective, promotes trust and prevents hurt feelings.
Share Vision
Share your visions and ideas with your employees on a regular basis. This works just like letting employees make a list and inviting people to improve it. When you share your best ideas and visions to your team they get a picture of the direction you want the company to go. Your employees can have ideas that can make your idea better. They can help improve upon your original idea to make it better. When employees have no idea where the ship is going, their thought are unfocused because they are navigating blindly. Sharing your ideas on the other hand could lead to a win-win situation.
Every employee could have something up their sleeve to help make your product or service better. Leadership is not only about steering your ship in the right direction. It is also about acknowledging that they have ideas that you can use to beat the competition.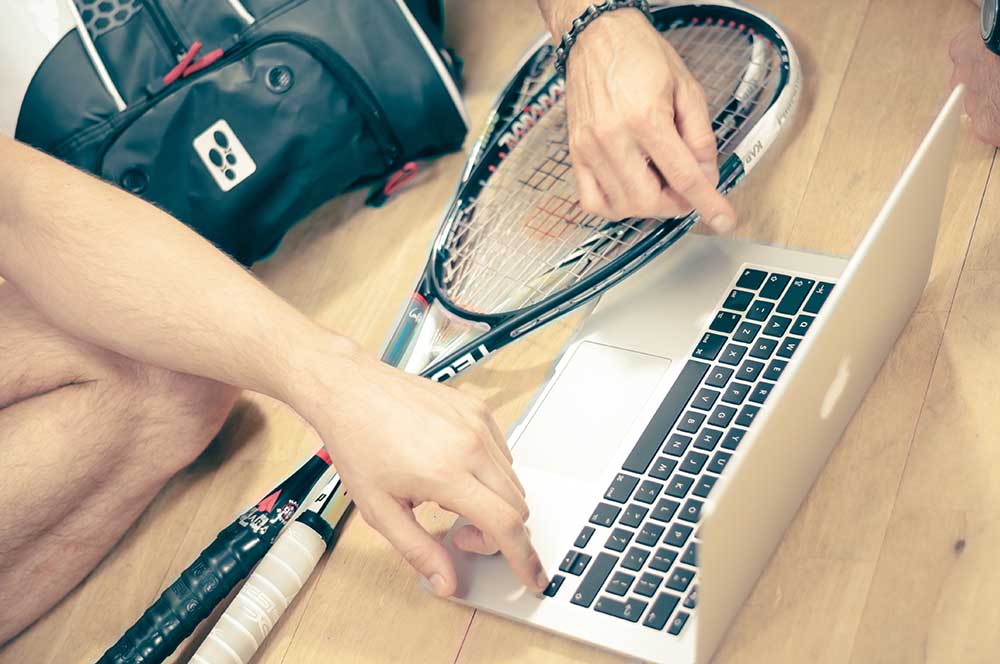 Our environments are made up of the places we frequent throughout life.  Most of us have a home, a job, and have gone to school.  With the advent of the internet, many of these classic environments are evolving to accommodate a world that is becoming evermore interconnected.  Here's a look at how everyday spaces are integrating new technologies.
At Home
Like the vacuum cleaner and microwave, kitchen appliances were slow to evolve after their domestic debuts in the fifties.  Only now with the advent of appliances being "smart" are we seeing new innovations in the kitchen.  Everything at home from the fridge, security system, to the tv now come in "smart" options allowing devices to connect with each other and be accessed remotely.
Homes now have options to be built or retrofitted into being more sustainable.  It is already common to see homes fitted with solar panels, providing power not only to homeowners but also providing excess power to their cities.  New innovations in material science are creating solar panel "film" that can adhere to existing windows, providing homes and buildings more more aesthetic ways to capture clean energy.
In the Classroom
Education is an area that has infinite benefits to reap since the dawn of the internet.  Less than three decades ago it was rarity for a school to have a computer.  Today, it is a rarity for a school not to have one.  Learning is no longer limited to books and chalkboards. Creative new channels for learning are now being found through virtual and augmented reality, 3D printing, and game-based learning.
Virtual and augmented reality adds a dimension of interactivity that is previously unprecedented.  Instead of simply looking at a page of a history book, students will soon be able to virtually visit different places and times.  Similarly, 3D printing offers the ability to add tactile experience when studying complexities such as molecules.  A 3D printer also gives students the opportunity to learn about custom manufacturing and design.
Game-Based Learning is a brilliant new technique in teaching that combats student's ever shortening attention spans.  This method concentrates on interactivity and "gameplay" in learning.  By incentivising students to "win" better grades, school will be less like pulling teeth and more like playing while learning.
Cloud computing is an important next step in optimizing how students do their work.  Although a futurist classroom is on the cusp of reality, kids today can still use excuses like "my dog ate my homework".  With cloud computing, students can efficiently turn in work, check into classes, and have discussions without their dog's hungry involvement.
Building Efficiency into our Infrastructure
Many changes are not only happening inside but outside as well.  Our infrastructure is due for a technological makeover.  Many cities have begun to offer hubs for free wifi.  Many parks now offer charging stations and wifi.  In New York passengers can now take advantage of free internet service in select subway stops, increasing productivity for workers during their commute time.
Building materials themselves are going through their own evolutions.  Solar Roadway is a company manufacturing solar powered hexagonal road panels.  This year, the first road of this kind will be installed into a section of route 66.
Innovators such as Elon Musk are introducing concepts such as a completely solar roof.  Creating an option for solar panels as a permanent fixture as opposed to temporary modular panels is the first step of many to building efficiency and sustainability into our environments.
Many more advances in every field are beginning to grow in coevolution with our age old environments.  Increasing efficiency and connectivity is making the world a smaller and more convenient place.  Like archeologists admiring the engineering of Roman aqueducts, we will one day look back at this time and marvel at the progress and creativity our ingenuity has brought to fruition.  The world we live in today is literally, 'the state of the art'.
5 Effective Workplace Communication Hacks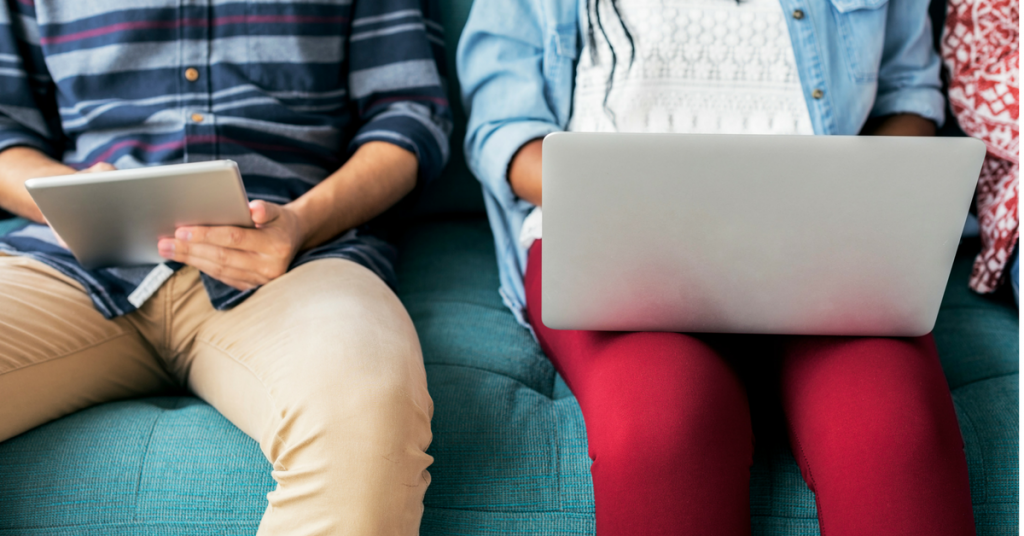 Communication is a key factor in many aspects of life. Often times, miscommunication impacts work in a negative way. However, proper communication assures that everybody is on the same page. Good communication improves relationships not only with co-workers but with your family and friends too.  Effective workplace communication for what you need makes life and work flow easily.
How you communicate with co-workers need careful consideration. For example, what is the right way to communicate? Do you send a text message or email? Are you communicating enough information? Is your method of workplace communication accessible?
Communication goes beyond writing or speaking. Here are some tips to make you an effective communicator at work.
1. Listen
Workplace communication is not just about writing a good email or sending a timely text message. Effective communication begins with listening. One mistake in listening could lead to errors in communication which could lead to problems in the workplace. This is why listening carefully is very important. One mistake people frequently make is talking over each other. To become an effective communicator and better listener, it is better to let a person finish talking before responding. When you do not fully listen to a person, key information could be lost which can lead to blunders and miscommunication.
2. Pay Attention To Body Language
Sometimes people say a great deal without opening their mouths. Communication is not just about talking because a great deal of it takes place non-verbally. We can communicate with expressions on our faces, gestures and body language. When communicating with other people, always make the best impression. Make eye contact, stand tall or sit up straight or give firm handshakes. This type of behavior conveys self-confidence. When you are confident you colleagues know it.
3. Get to The Point
When at work, people are normally busy including your colleagues. There are times when background information is needed and there are times when they are not. Know the appropriate instances where you need to impart background. Getting to the point quickly will prevent your audience from getting bored. A long winded email is not always alright. In fact, some people include a lengthy introduction or start with a totally unrelated subject. People who do this are not only wasting their time but their co-workers too. Be direct in all forms of workplace communication and raise 3 to 4 points if needed. Some people appreciate small talk but it is always better to get to the point especially in important matters.
4. Message Sent and Message Received Is Not Always The Same
Many negative situations arise and can be avoided if people do not make wrong assumptions after reading a text or email. The problem with written communication is that we are our own filter. We are usually the ones to determine the tone of the communication and conclude whether it is positive or negative. The problem arises when we determine that the tone is negative even if there is none. Giving color or reading a certain missive in a different light is natural because we all have different experiences and react differently to each one. When this happens, it is better to step back and take a moment to calm down. Remember that tone cannot be conveyed in emails and text. If you're confused, ask for a face-to-face meeting. This can deflect any negative connotations and help clear up the air so that communication between people is always clear. It is unprofessional to make something out of nothing.
5. Know Your Audience
People like to communicate a certain way. For example, there are many people on top that prefer to talk to their people face-to-face rather than a teleconference. There are people who prefer communication via email while others are alright being contacted through text or a mobile phone call. If a co-worker is struggling to finish drafts in the computer, wouldn't it be better to print a hard copy so to make editing faster? Knowing their preferred method of communication will help speed up response. Aside from this, knowing your audience helps things to run smoothly in the office.
Mastering communication strategies will you a better communicator. By listening, figuring out non-verbal cues, knowing preferred ways of communication, getting to the point quickly and not making assumptions will show that you are a reliable employee.