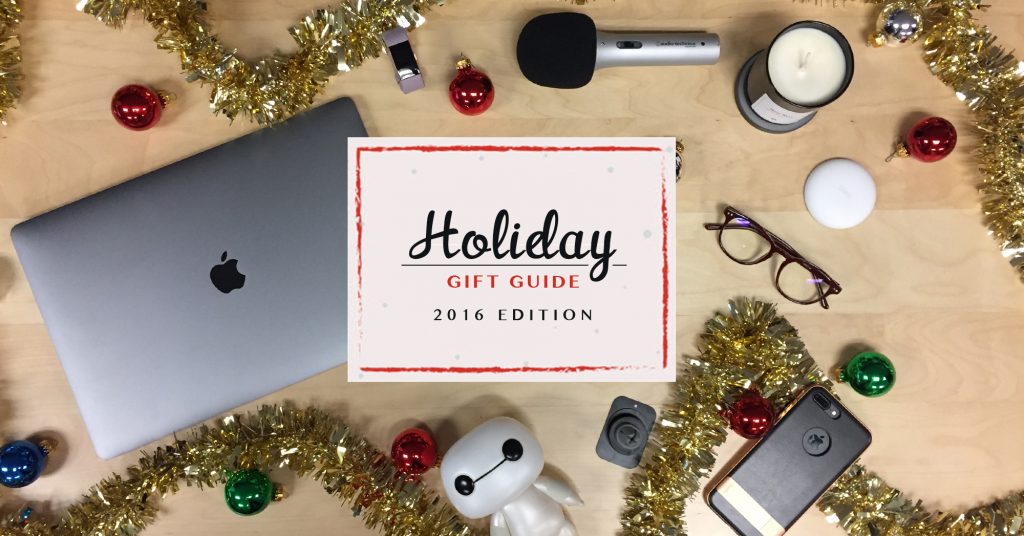 It's the little things that count. Gifts that come from the heart doesn't always have to be huge in size. Check out these stocking stuffers! You might just find something for someone on that list of yours.
1. Notebook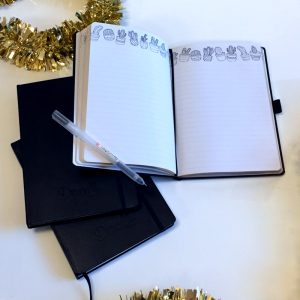 This mashup of notebooks and adult coloring books is designed to inspire creativity, reduce stress, and increase productivity. Made from recycled paper and including 20 unique designs, Droodle Books are great for the environment and your mind.
2. Cards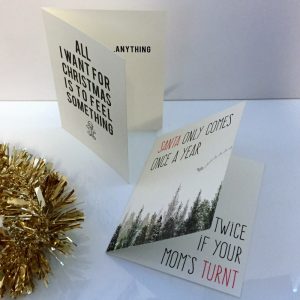 Perfect for the little douche bag in all of us, give the gift of a No Holds Card, a card with a message that will make some giggle and offend others. Recently completing their Kickstarter campaign, they will be producing new cards that will be ready for a stocking near you.
3. Car Phone Mount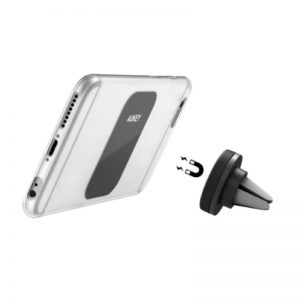 Easily mount your phone for quick access in your car with the Aukey Air Vent Magnetic Phone Mount. You'll never have to fumble around while driving again. The ultra-strong magnet holds your phone securely in place, so you can focus on the important things.
4. Unique Phone Case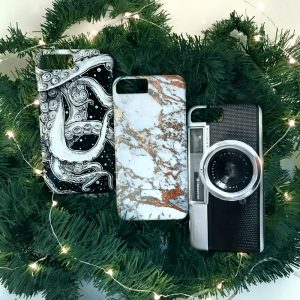 It's the season for giving, so why not give back to an artist when purchasing a really cool phone case? For every Society6 purchase, part of the proceeds goes to the artist. Support independent artists while gifting iPhone cases with unique artwork from around the globe. Two birds with one stone!
5. Mini Adapter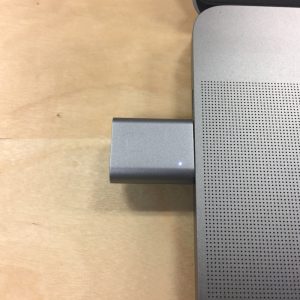 Nonda is one of the best products for your new MacBook Pro Touch Bar (2019). It's extremely light weight and incredibly easy to use. Even though this product is small, it's nearly impossible to lose due to it's importance. Not having a USB can be a drag, but with our experience, Nonda is a must have this holiday season for MacBook Pro Touch Bar users.
6. Earphones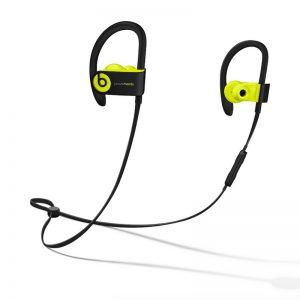 With 12 hours of battery life and wireless design, the Powerbeats³ will be able to provide your fitness fanatic with powerful sound in style. It is sweat and water resistant, so it is as tough as your workouts.
7. Unicorn Light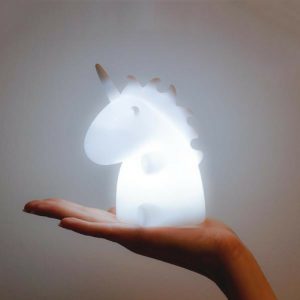 Nighttime just became a bit more magical with this adorable unicorn light by Smoko. Whether you need a nightlight, or am working late, this LED ambient unicorn is the answer.
8. Charging Rug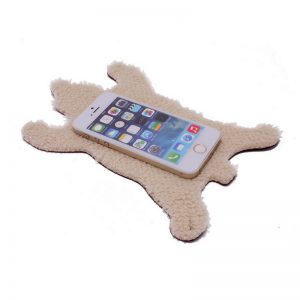 This cozy bear rug charges your phone without the use of wires. Made of plush faux sheepskin, it is designed to not interrupt you with vibrations when you're sleeping.
9. Sriracha Keychain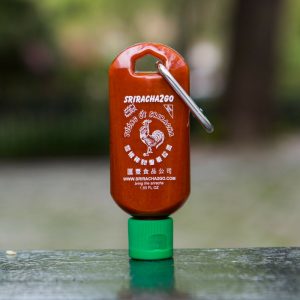 Take your favorite hot sauce everywhere you go with the Sriracha keychain. Clip it onto your keys for easy access, and you'll never have to be without Sriracha again!
10. Water Bottle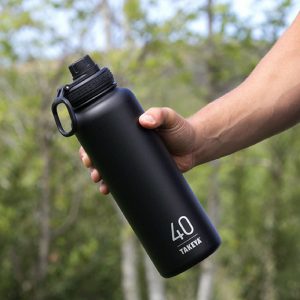 Keep your drink cold all day with the Takeya Thermoflask. Perfect for the fitness enthusiast or that person who is always outdoors, the bottle will not disappoint.

Decorate the home and body with holiday gifts fit for even the pickiest person on your list. Accent pieces like candles can complete a room, while the perfect bag can make a trip much more enjoyable.
1. Echo Dot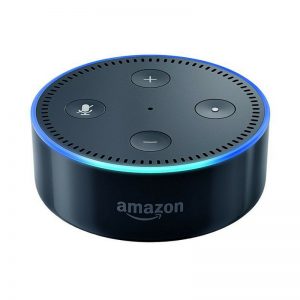 The Echo Dot is an amazing addition to any room in your home. It is a voice controlled device with a built in speaker capable of playing music, setting your alarm, tell you the weather, control your thermostat, and more. With built in skills like requesting an Uber and the ability to play games like Jeopardy, you have endless uses for this smart device.
2. Pomade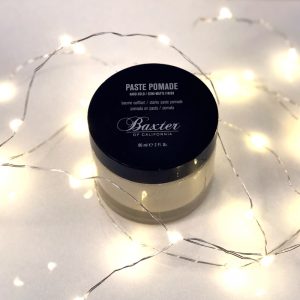 For the man with a pompadour, or that friend that is obsessed with her hair, Baxter of California's Paste Pomade will be an amazing gift. This hair product promises all day definition and thickness with a semi-matte finish. We've got your hair junkie covered.
3. Shoes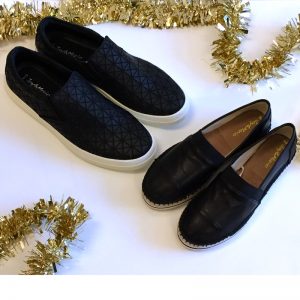 Give the gift of shoes with these His and Hers matching pairs of espadrilles from Joy & Mario. Both comfortable and fashionably versatile, these will be a great gift for you and your significant other without being over the top.
4. Essential Electronics Toolkit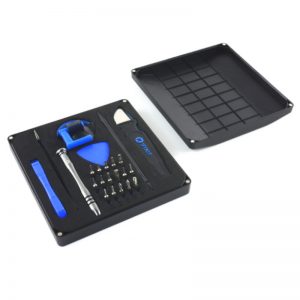 For the crafty one on your list or the one who loves to fix things like electronics and household items, the iFixit Toolkit will be the perfect gift. You can't go wrong, especially with a warranty that guarantees the product should function as long as you own it!
5. Face Masks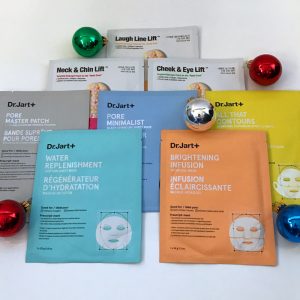 Everyone loves to be pampered, and Dr. Jart+ face masks is the perfect way to gift wellness and relaxation. During these upcoming brutally cold months, our skin takes a beating. Dr. Jart+ face masks are perfect for every skin type, from dry to oily to acne prone skin. They are great stocking stuffers or addition to a gift.
6. Candles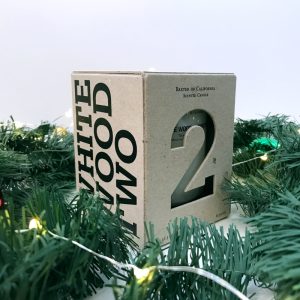 Candles are the perfect gift for anyone on your list, including yourself! Whether you want to give something special to the party planner or spice up your home, Baxter of California's White Wood 2 will give your space a wonderful woodsy scent. This candle is a true crowd pleaser.
7. Messenger Bag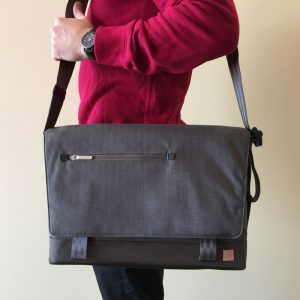 Your favorite traveler will love Moshi messenger bags because of the versatility and storage capabilities. Made with innovative materials and a modern design, they perfect for a business meeting or just strolling through town.
8. Onesie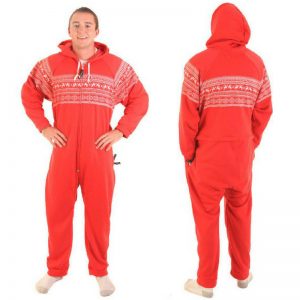 Stay warm during these chilly months in a onesie! Always fun to wear and easy to please. Comfort is key, and you can't go wrong with the festive print on this onesie by Forever Lazy. This fits both men and women, so everyone can enjoy!
9. Kitchenware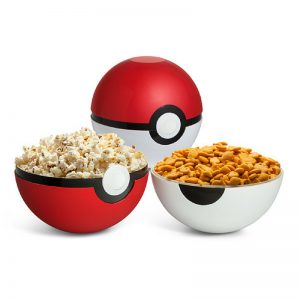 Have you ever thought about what it would be like to eat out of a Pokéball? Well, now you can! Fulfill nostalgic dreams by gifting something that will warm hearts and fill stomachs. Putting the two halves together, it is about the size of a volleyball. That's plenty of room for tasty snacks.
10. Wallet Phone Case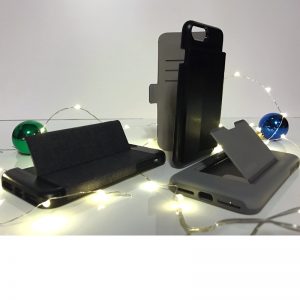 For the person in your life that loses everything, they would love these wallet phone cases by Incipio. They are the perfect solution for protecting your device and storing cards. Incipio wallet phone cases are made for convenience, so you can leave your wallet at home.

Discover tech gifts that will get you in the season of giving. You might even find some cool gadgets to fill that space under the tree. Whether they enjoy gaming or an Apple fanboy, this guide will spark your imagination to give something that will make everyone happy.
1. Glasses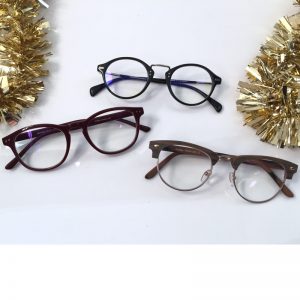 For the techies in your life, you know their eyes are constantly glued to the computer screen. Whether it is for fashion or function, EyeBuyDirect provides affordable quality eyeglasses with its new Eyezen digital protection lenses. It features a unique blue light filtering technology to shield eyes from the negative effects from digital screens. With frames beginning at just $6, it can't be beat!
2. Drone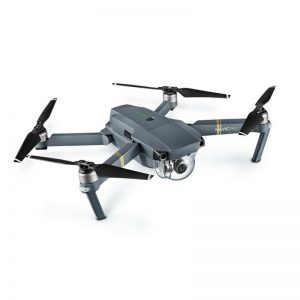 Everyone wants one, and now is the perfect opportunity to gift something extra special like the Mavic drone. If they are ready to go outside and pilot one of these amazing devices, prepare yourself for breathtaking views.
3. USB-C Charge Cables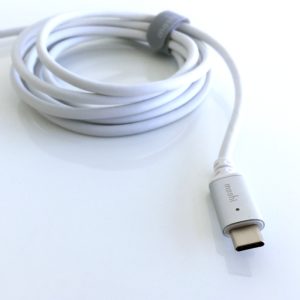 For the Mac and Google Pixel lovers, USB-C charge cables are an ideal gift. Charge and power any device equipped with a USB-C port with the Moshi USB-C Charge Cable.
4. Phone Cases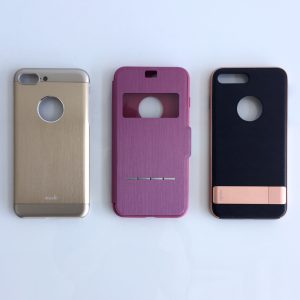 Protect your loved one's phone this year in style. Made with scratch resistant and shock absorbing materials, Moshi phone cases provides smart functionality and

military grade protection

. Their iPhone will look sophisticated and sleek while staying practical for everyday use.
5. Portable Battery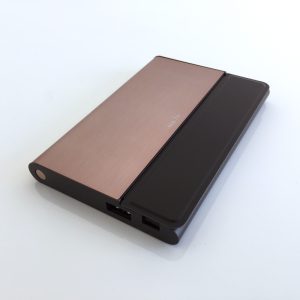 We all have that one friend who's phone battery is always low. The Moshi portable battery is the perfect stocking stuffer. Whether they are constantly checking their Instagram or still playing Pokémon Go (lol), they'll love the convenience of an extra charge right from their pocket. The Moshi IonBank 5k gives up to two full charges and can charge two devices simultaneously.
6. Saent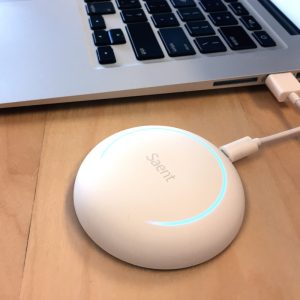 Can you imagine your workday without distractions? With the saent.com, it's possible. Saent blocks apps and websites that distract you for instant focus.
7. Candle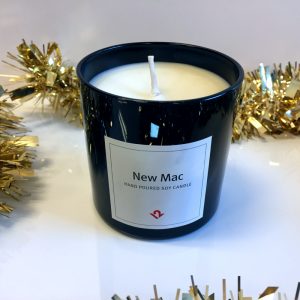 For the Apple fanboys out there, having all their electronics may not be enough. This candle is perfect for the one that has everything. With notes of mint, peach, basil, lavender, mandarin and sage, your nose will be transported to your local Apple store with the New Mac scented candle by Twelve South.
8. MacBook Stand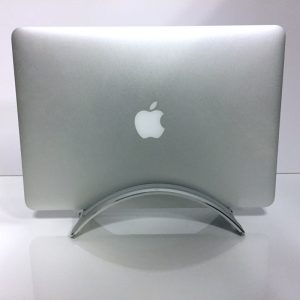 Slide your MacBook into the Twelve South BookArc for the ultimate desktop setup. Connect it to an external display, add a full-size keyboard and mouse, and you'll have a comfortable desktop setup without losing desk space.
9. Laptop Bag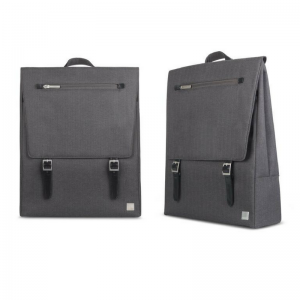 Perfect for travel, the Helios backpack by Moshi features sleek design with function in mind. Made with water-repellent coating and fully padded compartments, your laptop and electronics will stay safe wherever you go. The Helios backpack can hold a 15" laptop as well as slots for your notebooks, phone, and whatever else you may need on your travels.
10. Fitbit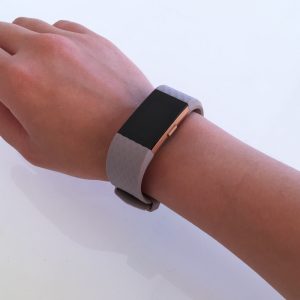 Help your friends prepare for their New Year's fitness resolution with a Fitbit. The Fitbit Charge 2 is better than ever with the abilities to track your heart rate, steps, alerts from your phone, breathing levels, and much more.
Supercharge Your Online Business With Offline Meetups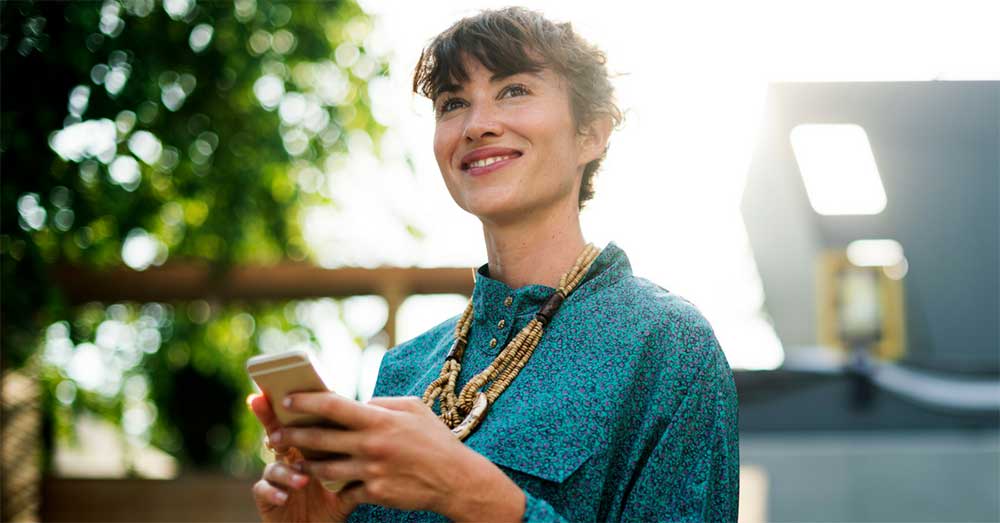 Online entrepreneurs forget about the importance of connecting with other people locally. These types of relationships are still one of the best ways to get the word out about your online business to supercharge your opportunities to the sky. Although online businesses run 100% in the digital world and can operate from anywhere in the world, building face to face relationships is still one the best techniques for business development and to get the word out about your brand.

Although online businesses need many factors in place for them to succeed, offline meetups has been one of my secret weapons through my journey. Small live events can turn any business around, especially when you're starting out! Whether you have a B2C or a B2B, meeting people in an offline atmosphere will get you much farther than cold calling or cold emailing.In 2015 I used local meetup events to turn my side-business doing web design and SEO services into a team making 6 figures in the first 12 months. I also used these same tactics to turn my side-business selling matcha green tea into a 6 figure brand with a physical location inside a mall. Now, keep in mind I don't live in Silicon Valley or any sophisticated city, but this applies to really anywhere in the world where there's more businesses around you!As crazy as this story sounds (it was in fact a crazy ride), local offline meetups play a big role on many success stories out there. These types of events allow you to connect not only with potential clients, but also with local media celebrities or can open the door to connect with somebody else that can give your online business a huge boost.
Go out and meet people
Although social media makes it easy to meet new people, it takes a long time to build trust with somebody you met online. It's much more effective to connect off-line on small live gatherings than it is to spam or stalk somebody online.Most offline meetups are between 50-100 people sharing a meal or a cup of coffee. Not only are they useful, but they are so much fun! Is not necessary to introduce yourself to every single attendee; you only need to connect with key people on that event.For example, introducing yourself to a few attendees will give you a generic idea of what type of people are standing around you. Most times, when you share more about your story and your online business, people will guide you in the right direction on who you should be talking to. You never know who you might run into on the next meetup event. It's common to run into local PR and media people that are looking for stories like yours which could get you featured on a local magazine or TV show. It's also easy to run into that one person who can help you get into the next retail store or simply connect you with one of the biggest players in town that might need your services too.
Find local meetups in your area
As you know, thanks to all the majestic tools we have on the internet, we're only a few clicks away from finding what we need. The best tools to find a local meetup gather is meetup.com, or you can also look them up on Facebook Groups or LinkedIn Groups. Start by looking for groups that are in your niche. If you're into fitness, it's very easy to find fitness gatherings or classes that you can attend. On the other side, if you're looking to connect with other entrepreneurs, type in "business" or "entrepreneurs" + your city and I promise you will find at least 1 group close enough to you to attend this week. After you have found that perfect meetup gather that you want to attend, these are some of the tips and tricks you need to know to get the most out of your first (and every other) meetup events.
Find more about the organizer of the offline meetups and reach out to them. Organizers are passionate about meeting people, so they will be thrilled to hear from you!

Shoot the organizers a message in a non-salesy way and offer value to them by offering some of your tips or knowledge on an upcoming event. Ask them if there's anything you can do to help them solve any of their problems.

Assist the next meetup event they have without making it a sales tactic. Make sure you introduce yourself to the organizers in person as well. Ask the organizers if they know anybody in the room that you should be talking to about your online business. They will be happy to introduce you to the next contact that can open a new door for you.

The key to this technique is to focus on building strong relationships and to create opportunities, without selling anything! The moment you start selling your products, people will start stepping away from you. Focus on building strong relationships by offering value to everyone you meet and when the moment is right, you will be able to pitch to them if they're ready for it.
Most online entrepreneurs are afraid to go to offline meetups and meet people and for that reason they're missing out on huge opportunities. For this same reason, you need to go out and meet as many people as you can.
Anime Conventions: Why You Should Go Even If You're Not A Fan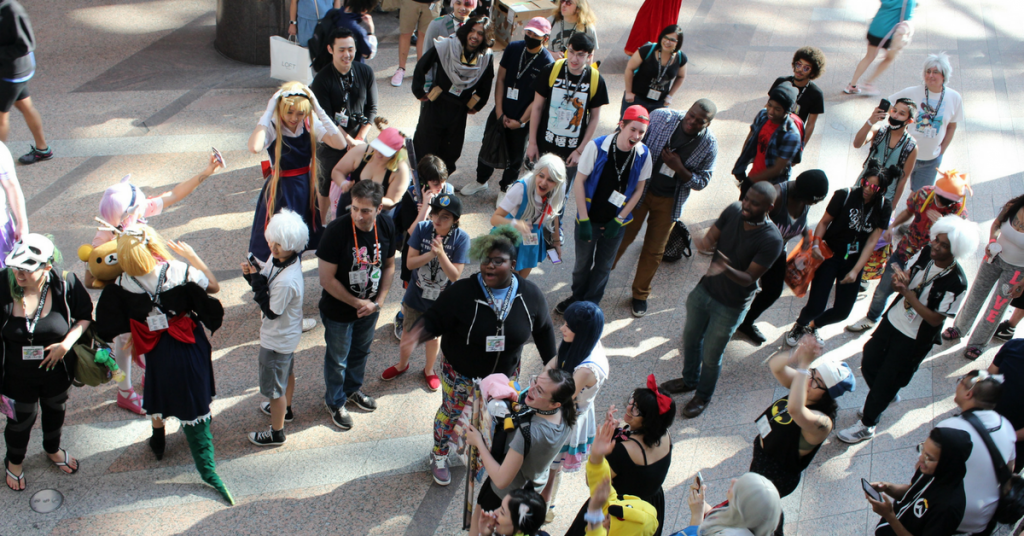 Japanese animation has become something of an anomaly. The content of anime has become so diverse that a show exists for any interest; if you are into cars, watch Initial D. Want to be a better chef? Food Wars breaks cooking down into a science. Love exercising? Goku turning Super Saiyan for the first time will motivate you to hit the gym. Anime is full of knowledge, history, humor, and wit, yet can be poetic, melancholic, mysterious, and, at times, ridiculous. It is a wonderfully unique style of art that, since its inception in 1951 (Astroboy, by Osamu Tezuka), has grown to unprecedented levels of success. But more noteworthy than Japanese animation itself are anime conventions, most notably the attendants.

Anime Conventions began in 1975 in Tokyo with an event called Comiket. The attendance then was around 700 people.

Anime NEXT

, held in the Atlantic City convention center, had an attendance rate of over 19,000 people. So, what makes these conventions, events that are focused solely on the niche genre of Japanese animation so wildly popular?
Seeing the cosplay alone is worth it
Cosplaying is synonymous with anime conventions. Yes, it is easy to put together a ragtag costume (it's also very funny), or to buy one from a Halloween masquerade store, but many of these attendants pour thousands of dollars and hundreds of hours creating their own costumes. They use 3D Print technology for armor, or paper mache techniques, stencils, steel forging and welding, LED lighting, anything. The creativity and innovation is incredible. You'll catch celestials with ten foot wingspans, enormous robotic suits, eyes glowing, bodies whirring with mechanical, moving parts. This community pours everything they have into an outfit that allows them to be the character they love the most. In essence, they are allowing themselves to be themselves through their characters. It is amazing and art in motion.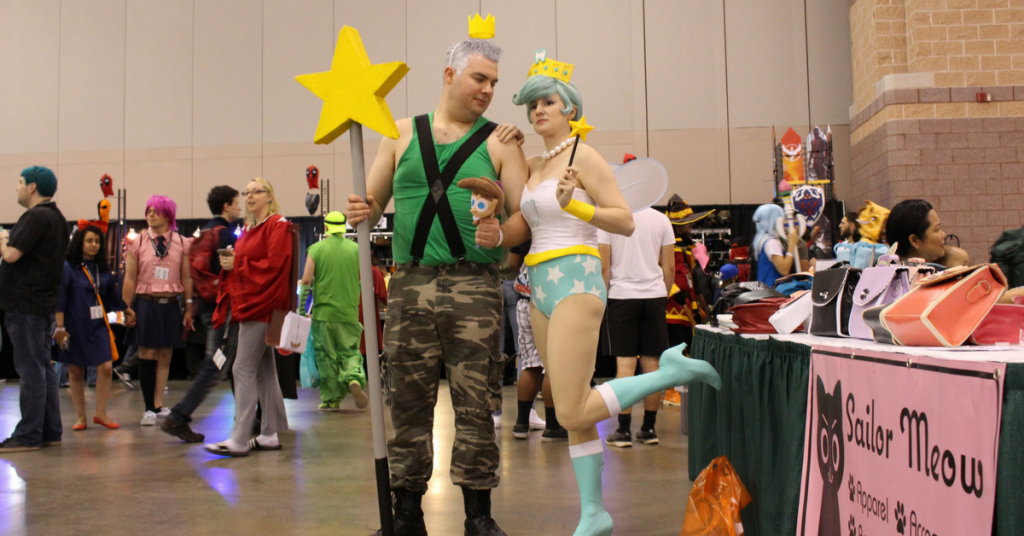 The cultural diversity
I remember being at Anime NEXT. I had just received my press pass and was wandering the halls upstairs when I heard music from below. A group of cosplayers had plugged in a big subwoofer and blaring from it was Prince Royce's cover of "Stand By Me", a popular Latin cover of the original Ben E. King classic, but in the style of Bachata. I hurried downstairs and caught dozens of people being asked and courted to dance and, suddenly, it became a party. Strangers became friends. Everyone was laughing and were taken by the moment. You will see people from

all parts of society

. One of the greatest feelings about partaking in a convention is that the reality of all we are is forgotten. Everyone is accepted and it is diversity in its finest hour.
The Activities. Play a Game, Have a Drink, High Five Left Shark.
Aside from the panels that lets you talk to famous voice actors and Japanese musicians, the free game room boasting hundreds of hit games such as Super Smash Brothers, Street Fighter, Marvel Vs. Capcom, and Dance Dance Revolution, the marketplace that hosts hundreds of merchandise vendors, artists, and rare collectibles, you are free to do just about anything. Tired of walking? Sit literally anywhere you like and rest. Walk outside and watch a photoshoot take place, catch characters from different Animes stand off against each other. Head to the many bars for a drink. At night, go to the raves in the ballrooms. Go to the nightclubs. The options are practically endless, and apply to every anime convention in the country.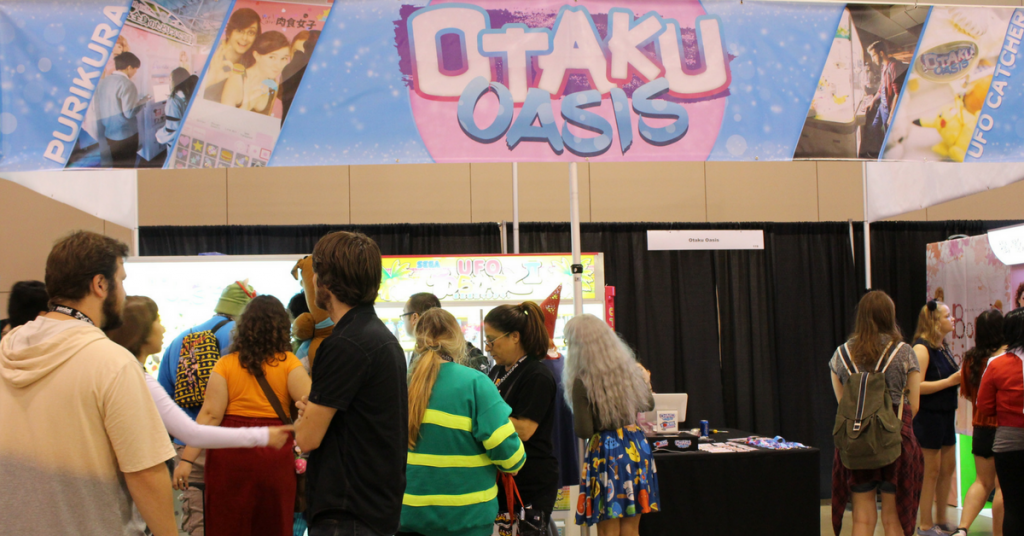 Nowadays, it's about more than just anime.
It started off as a gathering of people with similar interests, like all conventions do, but over the last decade, anime conventions have become an event that encompasses all pop culture. Yes, you'll see your Ouran Highschool students, your Edwards and Alphonses, Narutos, and Attack on Titan cosplayers; you'll also see Spidermen. You'll catch Harley Quinns strutting down the halls, Batmen, Hogwarts students, Deadpools, Transformers, and Ninja Turtles. Anime conventions have become a haven for all fans of any medium.
The Ultimate Gift Guide For Entrepreneurs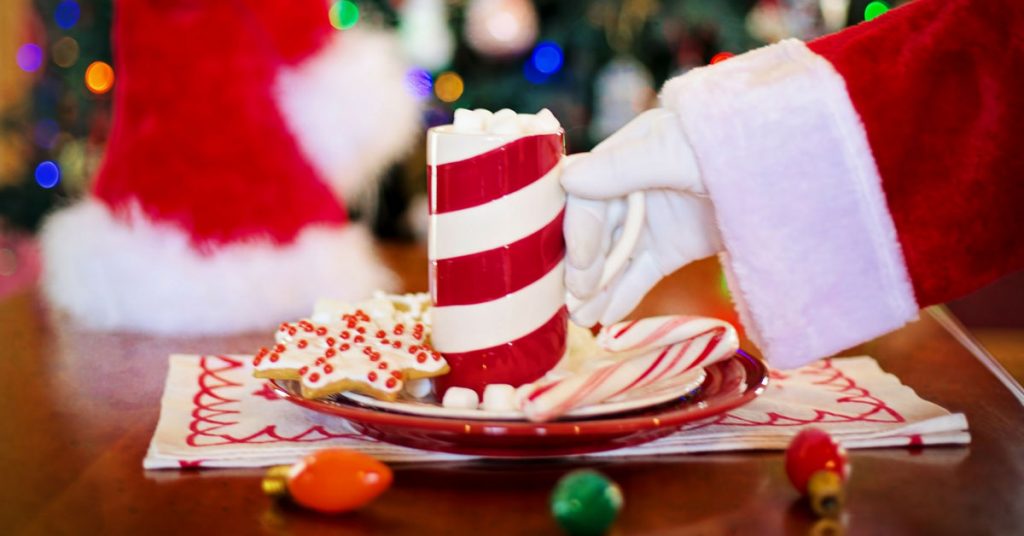 Here's a guide if you're seeking a gift for entrepreneurs in your life. The entrepreneur in your life is always pushing to be the best. This holiday, you can get them a present that will assist them in their venture. You can always take a look at the
hottest technology
this year, or perhaps you want to get them
something for their pet
. Whatever it may be, you'll be helping them enhance their lifestyle. The average entrepreneur is working every waking moment, growing their personal brand and building their business. We put together a Holiday Gift Guide that will help the entrepreneur in your life
crush it
.
Hyper Chiller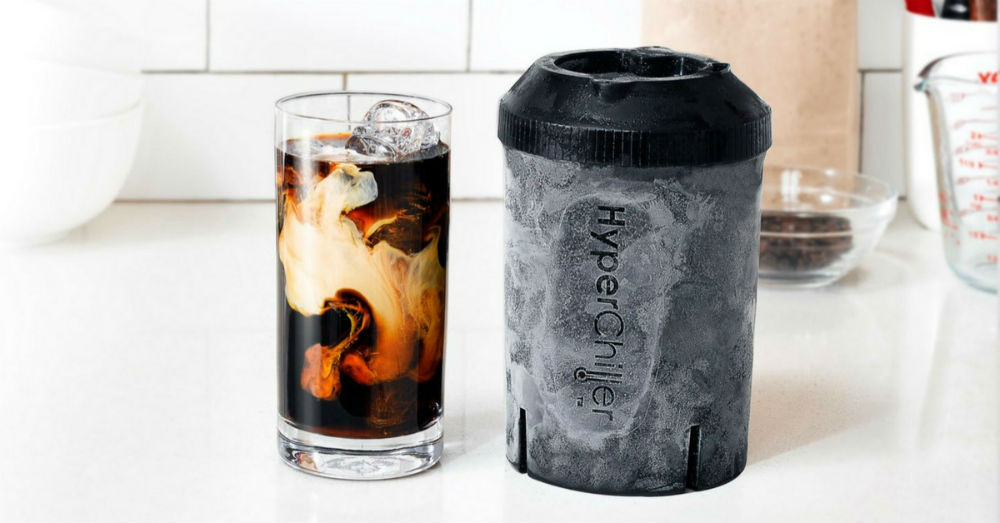 Have you ever wanted a cold beverage, but don't have the patience to wait an hour for your drink to chill?
Hyper Chiller
can fix that problem in
one minute
. It has a multi-chamber design that chills anything from wine, coffee, tea, or even shots without any dilution. This gift is bound to be frequently used and become a house favorite.
Travel Halo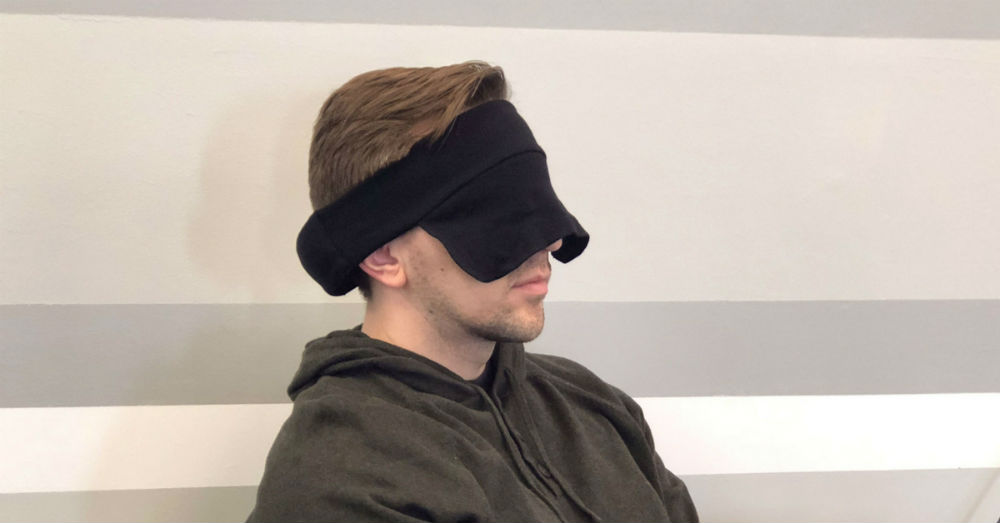 Perfect for the frequent traveler, the
Travel Halo
allows you to sleep comfortably no matter where you are. It's a less clunky alternative to the standard airplane neck pillow and is made to prevent your head from rolling while it's on. It is compact enough to fit into a carry-on, so you don't have to worry about space in your luggage.
Bellroy Notebook Cover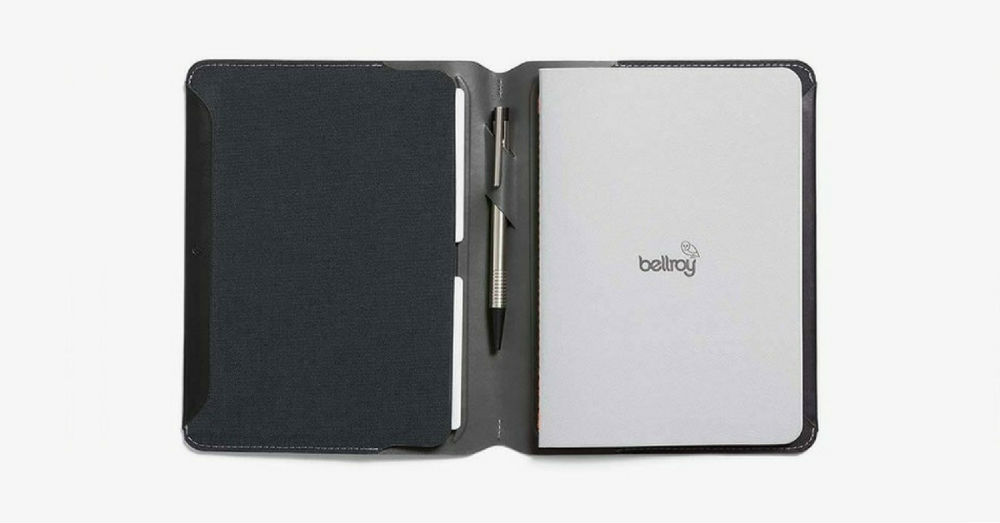 Another great gift for entrepreneurs. Do you know someone who's obsessively organized? The
Bellroy Notebook Cover A5
is a great accessory for their notebook or sketchbook. It can even fit a small tablet or e-reader. The leather is made of premium hides that have been tanned and dyed through to ensure graceful aging. This gift is great for the entrepreneur who is always networking and attending professional events.
DRIPO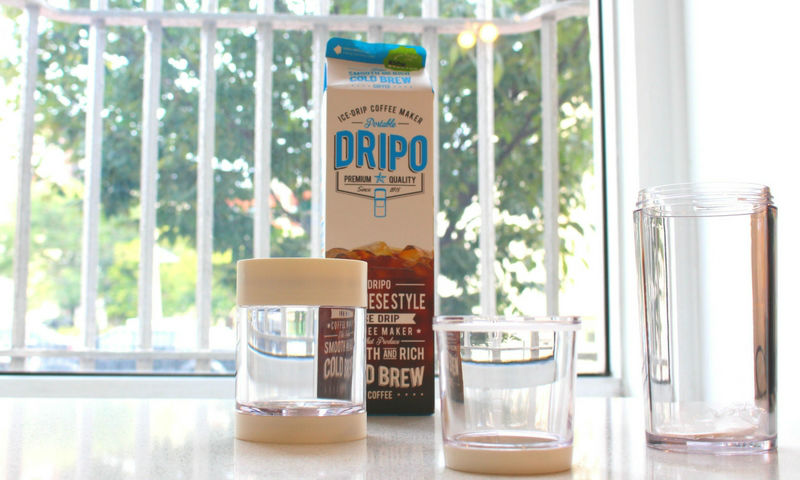 A fantastic gift for entrepreneurs who love coffee. This latest innovation in coffee has got caffeine addicts hooked on cold brew.
Dripo
has a proprietary slow-drip cold brew method that creates an old-world, bitter-free luxurious taste. The device releases 45 drips per minute, and a perfect cup of coffee is ready in about 2-3 hours. Dripo is ideal for the patient and those who appreciate coffee brewed to perfection. If you're looking for a gift for your company Secret Santa, this is it.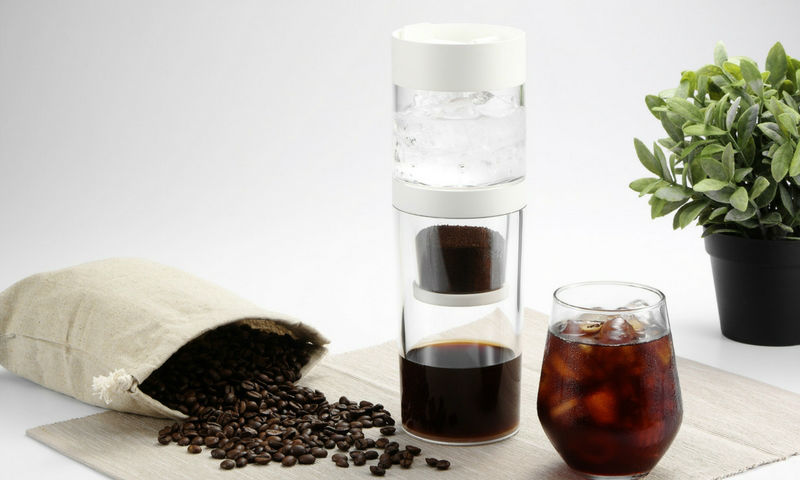 Portable Power Bank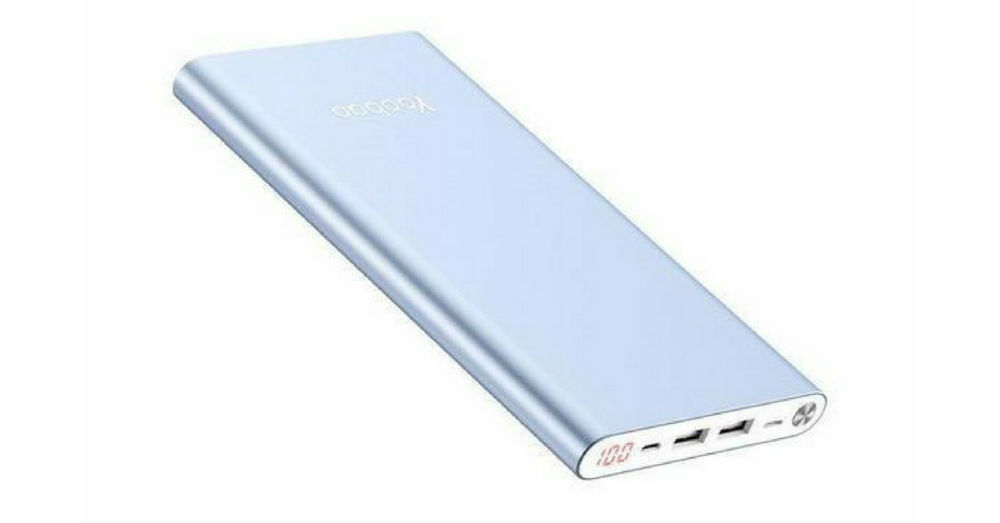 There's always that one friend that is constantly on their phone, complaining about low battery. Help them out by gifting the
High Capacity Portable Power Bank
. It has 7-10 full charges so they will never have to worry about their phone dying ever again. The power bank fits comfortably in your car, bag, or even your pocket! Both Android and iPhone users can charge at the same time, making it one of the most convenient charging banks out there. This is a great gift for entrepreneurs who are always on the move.
Adventure Assist Notebook
Travel efficiently with
Adventure Assist
. It is beautifully designed and perfect for organizing trips. Plan every detail of your journey beforehand and relive the adventure whenever you want. Adventure Assist is a great alternative to a conventional notebook or agenda. You can log your travels while you travel as well as have all your documents in the convenient pocket on the inside cover. Enjoy your dream trip over and over!
Espro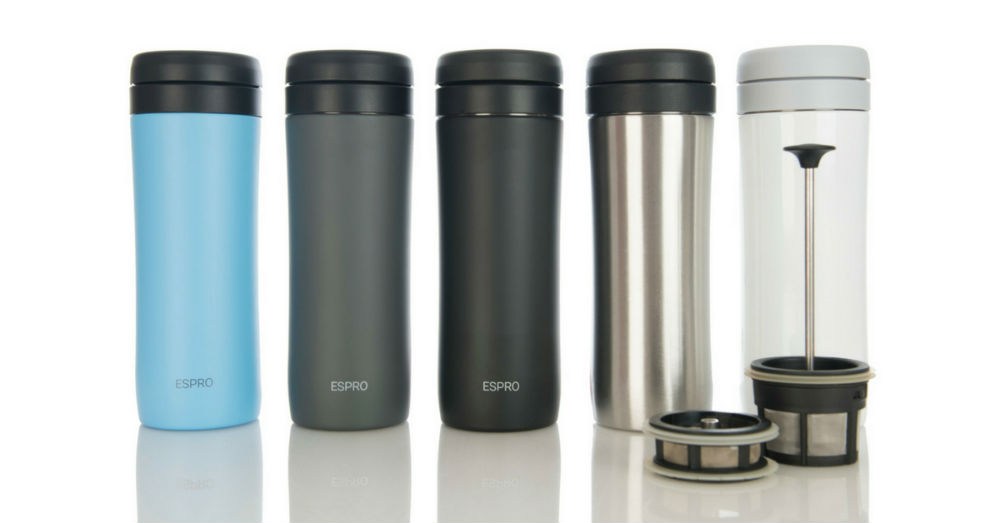 Take your favorite hot coffee with you, no matter where you're traveling. The French style two filter system in
Espro
leaves all of the flavor and none of the grit. Not only is it great for coffee, but you can also use Espro for tea too! It still goes through the double filtering system to provide maximum flavor. It is made of double wall vacuum insulated stainless steel and keeps your coffee and tea hot for 4-6 hours. You can venture to the ends of the earth with this travel press and be confident that you will still have your favorite cup of coffee.