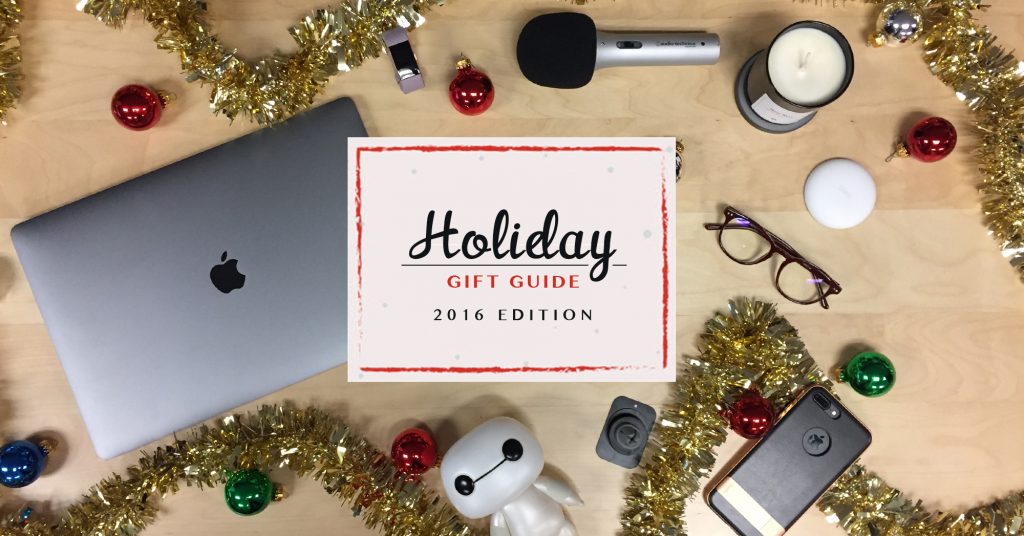 It's the little things that count. Gifts that come from the heart doesn't always have to be huge in size. Check out these stocking stuffers! You might just find something for someone on that list of yours.
1. Notebook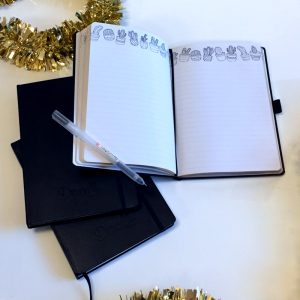 This mashup of notebooks and adult coloring books is designed to inspire creativity, reduce stress, and increase productivity. Made from recycled paper and including 20 unique designs, Droodle Books are great for the environment and your mind.
2. Cards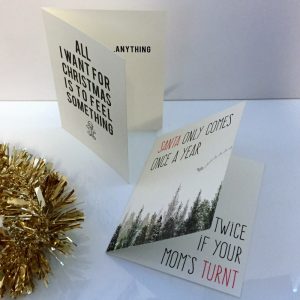 Perfect for the little douche bag in all of us, give the gift of a No Holds Card, a card with a message that will make some giggle and offend others. Recently completing their Kickstarter campaign, they will be producing new cards that will be ready for a stocking near you.
3. Car Phone Mount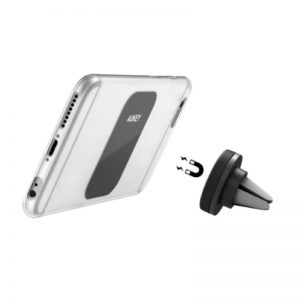 Easily mount your phone for quick access in your car with the Aukey Air Vent Magnetic Phone Mount. You'll never have to fumble around while driving again. The ultra-strong magnet holds your phone securely in place, so you can focus on the important things.
4. Unique Phone Case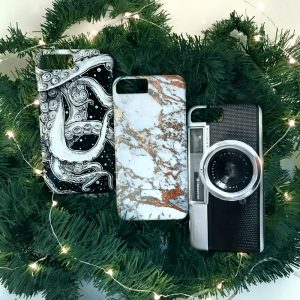 It's the season for giving, so why not give back to an artist when purchasing a really cool phone case? For every Society6 purchase, part of the proceeds goes to the artist. Support independent artists while gifting iPhone cases with unique artwork from around the globe. Two birds with one stone!
5. Mini Adapter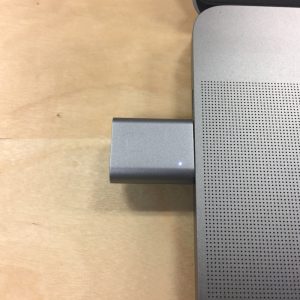 Nonda is one of the best products for your new MacBook Pro Touch Bar (2019). It's extremely light weight and incredibly easy to use. Even though this product is small, it's nearly impossible to lose due to it's importance. Not having a USB can be a drag, but with our experience, Nonda is a must have this holiday season for MacBook Pro Touch Bar users.
6. Earphones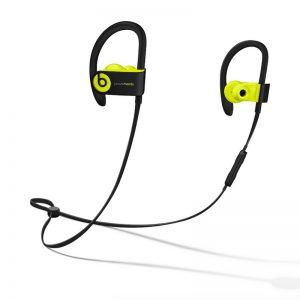 With 12 hours of battery life and wireless design, the Powerbeats³ will be able to provide your fitness fanatic with powerful sound in style. It is sweat and water resistant, so it is as tough as your workouts.
7. Unicorn Light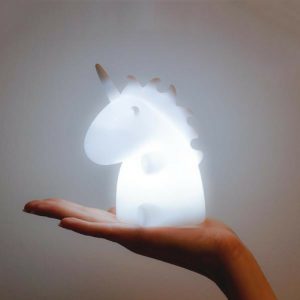 Nighttime just became a bit more magical with this adorable unicorn light by Smoko. Whether you need a nightlight, or am working late, this LED ambient unicorn is the answer.
8. Charging Rug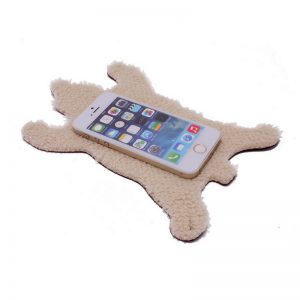 This cozy bear rug charges your phone without the use of wires. Made of plush faux sheepskin, it is designed to not interrupt you with vibrations when you're sleeping.
9. Sriracha Keychain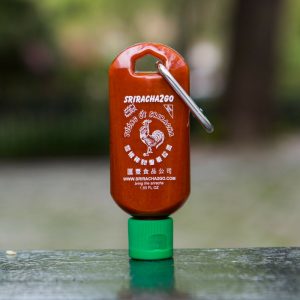 Take your favorite hot sauce everywhere you go with the Sriracha keychain. Clip it onto your keys for easy access, and you'll never have to be without Sriracha again!
10. Water Bottle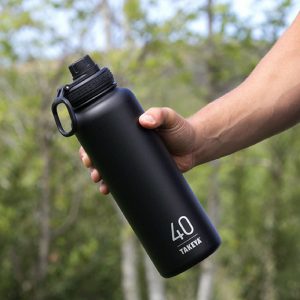 Keep your drink cold all day with the Takeya Thermoflask. Perfect for the fitness enthusiast or that person who is always outdoors, the bottle will not disappoint.

Decorate the home and body with holiday gifts fit for even the pickiest person on your list. Accent pieces like candles can complete a room, while the perfect bag can make a trip much more enjoyable.
1. Echo Dot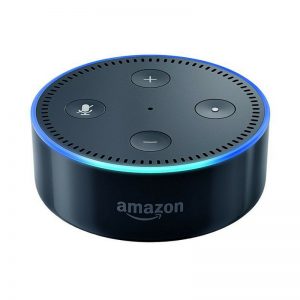 The Echo Dot is an amazing addition to any room in your home. It is a voice controlled device with a built in speaker capable of playing music, setting your alarm, tell you the weather, control your thermostat, and more. With built in skills like requesting an Uber and the ability to play games like Jeopardy, you have endless uses for this smart device.
2. Pomade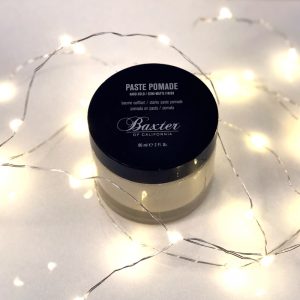 For the man with a pompadour, or that friend that is obsessed with her hair, Baxter of California's Paste Pomade will be an amazing gift. This hair product promises all day definition and thickness with a semi-matte finish. We've got your hair junkie covered.
3. Shoes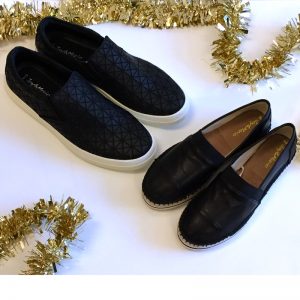 Give the gift of shoes with these His and Hers matching pairs of espadrilles from Joy & Mario. Both comfortable and fashionably versatile, these will be a great gift for you and your significant other without being over the top.
4. Essential Electronics Toolkit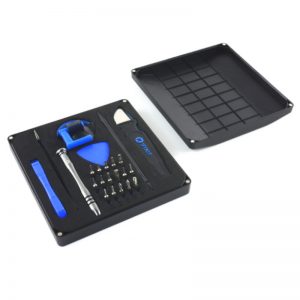 For the crafty one on your list or the one who loves to fix things like electronics and household items, the iFixit Toolkit will be the perfect gift. You can't go wrong, especially with a warranty that guarantees the product should function as long as you own it!
5. Face Masks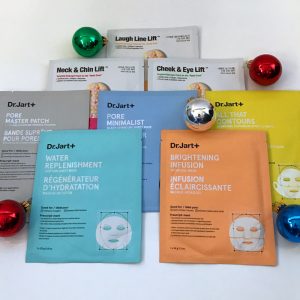 Everyone loves to be pampered, and Dr. Jart+ face masks is the perfect way to gift wellness and relaxation. During these upcoming brutally cold months, our skin takes a beating. Dr. Jart+ face masks are perfect for every skin type, from dry to oily to acne prone skin. They are great stocking stuffers or addition to a gift.  
6. Candles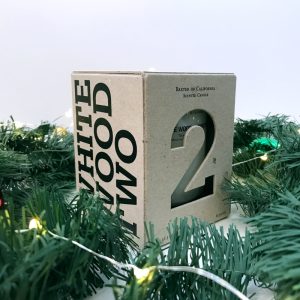 Candles are the perfect gift for anyone on your list, including yourself! Whether you want to give something special to the party planner or spice up your home, Baxter of California's White Wood 2 will give your space a wonderful woodsy scent. This candle is a true crowd pleaser.
7. Messenger Bag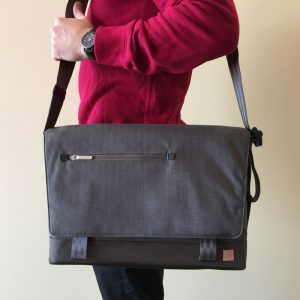 Your favorite traveler will love Moshi messenger bags because of the versatility and storage capabilities. Made with innovative materials and a modern design, they perfect for a business meeting or just strolling through town. 
8. Onesie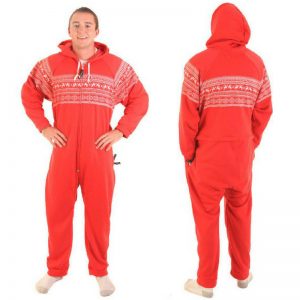 Stay warm during these chilly months in a onesie! Always fun to wear and easy to please. Comfort is key, and you can't go wrong with the festive print on this onesie by Forever Lazy. This fits both men and women, so everyone can enjoy!
9. Kitchenware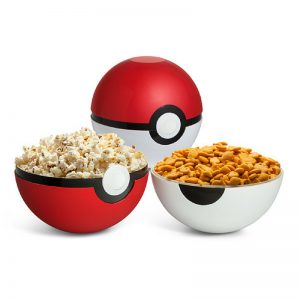 Have you ever thought about what it would be like to eat out of a Pokéball? Well, now you can! Fulfill nostalgic dreams by gifting something that will warm hearts and fill stomachs. Putting the two halves together, it is about the size of a volleyball. That's plenty of room for tasty snacks.
10. Wallet Phone Case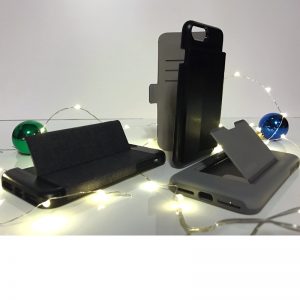 For the person in your life that loses everything, they would love these wallet phone cases by Incipio. They are the perfect solution for protecting your device and storing cards. Incipio wallet phone cases are made for convenience, so you can leave your wallet at home.

Discover tech gifts that will get you in the season of giving. You might even find some cool gadgets to fill that space under the tree. Whether they enjoy gaming or an Apple fanboy, this guide will spark your imagination to give something that will make everyone happy.
1. Glasses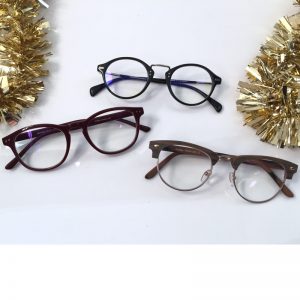 For the techies in your life, you know their eyes are constantly glued to the computer screen. Whether it is for fashion or function, EyeBuyDirect provides affordable quality eyeglasses with its new Eyezen digital protection lenses. It features a unique blue light filtering technology to shield eyes from the negative effects from digital screens. With frames beginning at just $6, it can't be beat!
2. Drone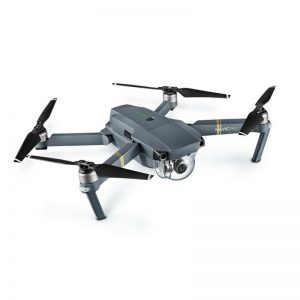 Everyone wants one, and now is the perfect opportunity to gift something extra special like the Mavic drone. If they are ready to go outside and pilot one of these amazing devices, prepare yourself for breathtaking views.
3. USB-C Charge Cables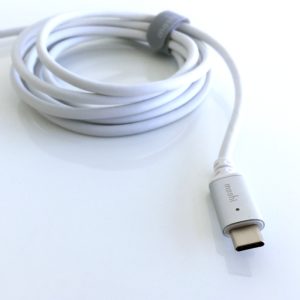 For the Mac and Google Pixel lovers, USB-C charge cables are an ideal gift. Charge and power any device equipped with a USB-C port with the Moshi USB-C Charge Cable.
4. Phone Cases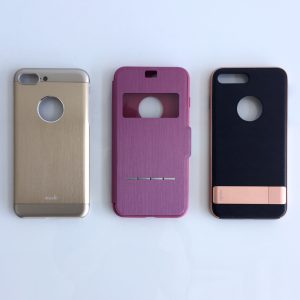 Protect your loved one's phone this year in style. Made with scratch resistant and shock absorbing materials, Moshi phone cases provides smart functionality and military grade protection. Their iPhone will look sophisticated and sleek while staying practical for everyday use.
5. Portable Battery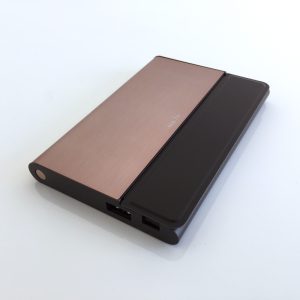 We all have that one friend who's phone battery is always low. The Moshi portable battery is the perfect stocking stuffer. Whether they are constantly checking their Instagram or still playing Pokémon Go (lol), they'll love the convenience of an extra charge right from their pocket. The Moshi IonBank 5k gives up to two full charges and can charge two devices simultaneously.
6. Saent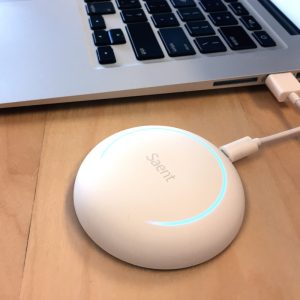 Can you imagine your workday without distractions? With the saent.com, it's possible. Saent blocks apps and websites that distract you for instant focus.
7. Candle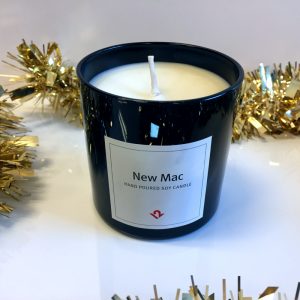 For the Apple fanboys out there, having all their electronics may not be enough. This candle is perfect for the one that has everything. With notes of mint, peach, basil, lavender, mandarin and sage, your nose will be transported to your local Apple store with the New Mac scented candle by Twelve South.
8. MacBook Stand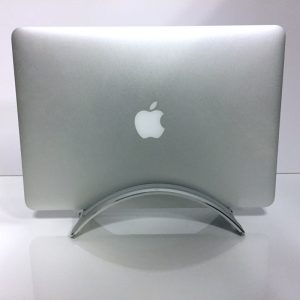 Slide your MacBook into the Twelve South BookArc for the ultimate desktop setup. Connect it to an external display, add a full-size keyboard and mouse, and you'll have a comfortable desktop setup without losing desk space.
9. Laptop Bag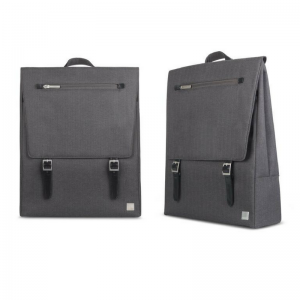 Perfect for travel, the Helios backpack by Moshi features sleek design with function in mind. Made with water-repellent coating and fully padded compartments, your laptop and electronics will stay safe wherever you go. The Helios backpack can hold a 15" laptop as well as slots for your notebooks, phone, and whatever else you may need on your travels.
10. Fitbit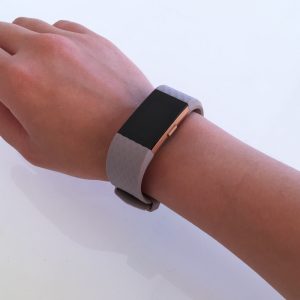 Help your friends prepare for their New Year's fitness resolution with a Fitbit. The Fitbit Charge 2 is better than ever with the abilities to track your heart rate, steps, alerts from your phone, breathing levels, and much more.
How To Spot Financial Influencer Red Flags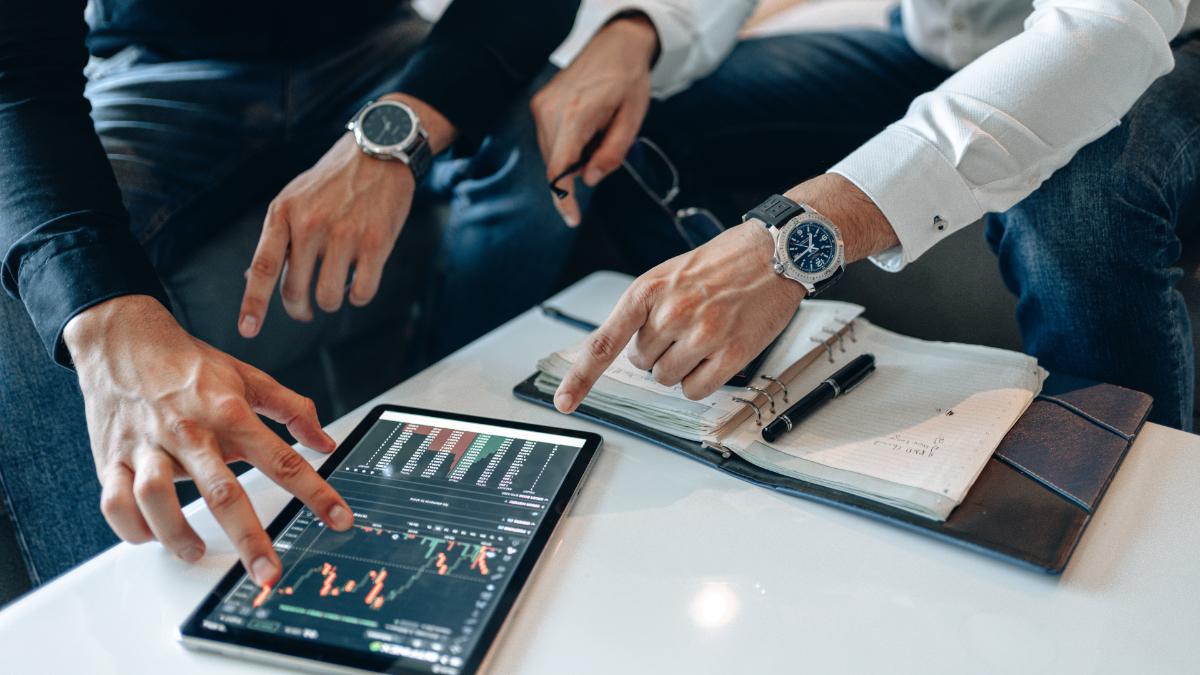 Nowadays, it's pretty easy to gather all types of information from the internet. One click and you can learn about almost anything online. That includes personal finance. And if people want to learn about personal finance, they look up to personal finance influencers.
Since personal finance is a serious and important issue, finding legitimate personal finance influencers is crucial so you don't fall prey to fake ones. So it's best to look out for financial influencer red flags. 
In this article, we'll dig deeper into what financial influencers do and the red flags to keep an eye on.
What do financial influencers do?
Financial influencers provide strategies and tips about how to handle money, investing, and other monetary-related topics. A financial influencer doesn't have to undertake official courses to become one. More often than not, they share tips and strategies based on the experiences they gain throughout the years of investing, trading, or dealing with finances.
A financial influencer may even share their personal experience in terms of growing their financial assets. As long as you have a proven track record of how you grew your finances, you can be classified as a financial influencer.
Financial influencers earn money in various ways. But to become an influencer, you have to earn considerable followership to attain trustworthiness. Moreover, credibility is also an essential aspect of being a financial influencer. So one has to accumulate social proof such as testimonials from the people they've helped, ratings from authoritative sites, and reviews from followers.
These influencers create a website where they can typically distribute content on anything finance. In most cases, influencers earn money from ads on their sites, sponsors, or affiliate marketing. Furthermore, financial influencers also offer their services by conducting one-on-one consultation sessions with clients for a fee.
Do financial influencers give tips for free?
Yes. Financial influencers start out by giving tips and strategies to grow your money for free. This way, they can gain followers, listeners, or subscribers. They distribute finance-related content such as blogs, podcasts, videos, ebooks, guides, whitepapers, PDF files, or even hold webinars.
The most common platforms to distribute financial-related content are:
Facebook
Instagram
YouTube
Reddit
TikTok
Twitter
LinkedIn
You may also find financial influencers in their element in various groups and forum websites such as Quora. And you can gain many tips and strategies from other people who pitch into the conversation.
5 Financial Influencer Red Flags to Watch Out For
As mentioned, it's essential to find legitimate financial influencers to learn valuable insight about money. So here are the top financial influencer red flags to watch out for.
1. Unproportioned number of followers and engagement
Buying Instagram followers is a huge thing on the platform nowadays. So before following a financial influencer, check out if there is an imbalance between the number of followers and quantitative amount of engagement. If the influencer has a million followers with only 1,000 or fewer likes on every post, that's a red flag.
2. No social proof
You should always consider credibility when selecting which financial influencers to follow. If you can't find social proof on any of their platforms, then it means the influencer hasn't lifted a finger to help anyone.
3. Hard selling
If you find that the influencer is always pushing for selling services or merch, consider it a red flag. A passionate financial influencer will prioritize helping others grow their money first before theirs.
4. Asking for upfront fees
As mentioned, when they're hard selling their services and asking for fees upfront, get one foot out the door immediately. These people want money from you above anything else.
5. Too-good-to-be-true promises
Sometimes, we fall prey to fake or too-good-to-be-true promises. Because of this, terms such as "guaranteed," "get rich quick," or "no fail" tend to spike up interest. However, there is no guarantee in the world of finance, so keep on searching for a legit influencer if you read terms like these.
Financial Guru Says Asking This One Question Will Help You Make Smart Financial Choices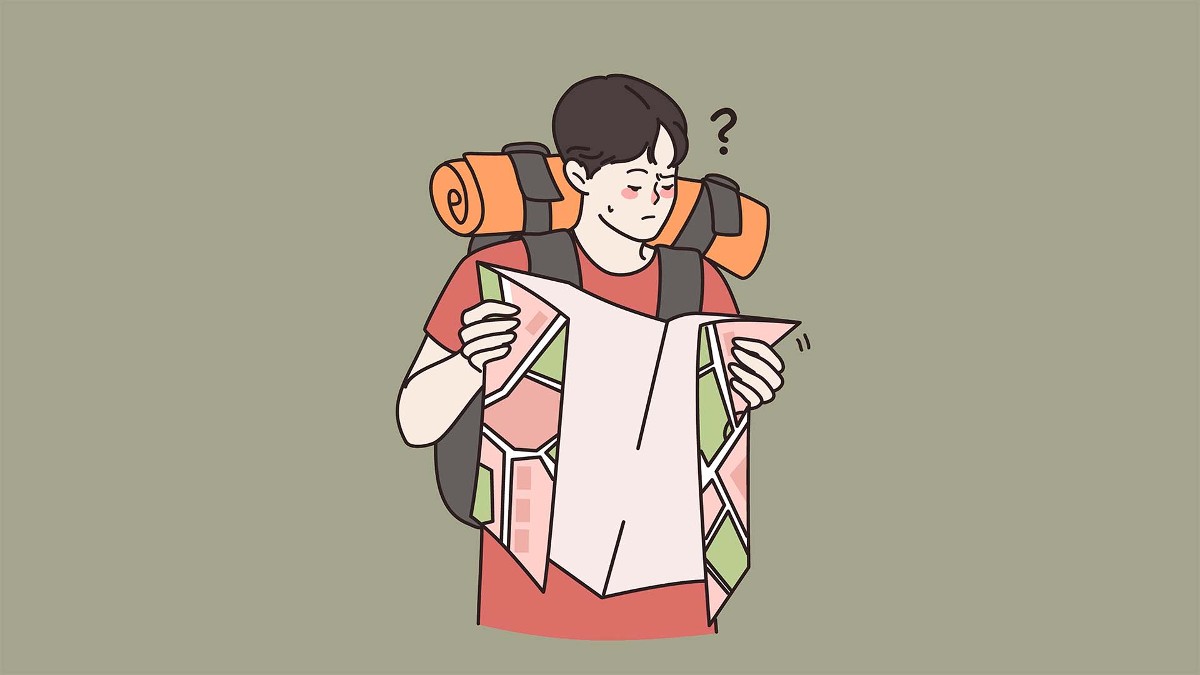 Financial guru Ramit Sethi explains doing this one essential thing before anything else to get your finances in check. He says you're not going anywhere if you don't map out and plan your journey. He teaches how to make smart financial choices that will keep your financial house in order. 
The era of technology has paved the way for fintech companies to help users transfer money conveniently and budget money properly. These days, there is no shortage of budgeting apps that range from free to premium services. Budgeting apps such as Mint, YNAB, PocketGuard, or Zeta could keep your finances in order.
Moreover, you can also find many resources about achieving long-term financial success and security. However, the author of I Will Teach You to Be Rich, Ramit Sethi, says that all these budget and financial apps won't work if you don't do one essential step. 
I Will Teach You to Be Rich explores the principles to manage your finances properly and gain control of your future. It details a six-week program that encourages people in their 20s and 30s to live a more fulfilling life with financial security. 
Getting your financial goals straight
The Cut's Charlotte Cowes interviews Ramit Sethi about financial planning. Sethi claims that people can get too confused about making money-related decisions. He says he gets more than 2,000 messages from people of various socioeconomic backgrounds and ages per day.
Most of these messages are queries about finances and how to gain control of it to live a comfortable life. Sethi says that most people don't know the definition of financial success. For example, when he asks clients what financial success is, they respond vaguely with no satisfying answers.
His clients' definition of financial success would often relate to being able to do whatever they want, getting out of debt, or having a million dollars. However, when pressed for reasons of how they came up with these, his clients couldn't answer.
More often than not, people think about taking control of their money after graduating from college, getting married, getting divorced, having children, or getting a new job. Sethi claims that this reckoning is due to external factors and never internal ones.
For instance, not many people wake up one day and say, "I want to regain control of my finances." Instead, it's always about these external events in one's life that pushes people to think about managing their money.
When this epiphany happens, most people who complain about personal finances probably have never read a book on personal finances. According to Sethi, the secret ingredient to achieving financial success is competence. You have to learn the ins and outs of the language of money. Unfortunately, money is talked about restrictively and unappealingly.
The ONLY one question to ask to improve personal finance
Sethi says that these vague answers might be for fear of not living a comfortable life or a sense of obligation. These answers don't motivate anyone from start to finish. But it's how you plan a creative vision that allows you to make smart financial choices. 
Let your dreams push you towards better money management. So before tackling the basics of financial planning, ask yourself this one question:
"What does the rich life look like to me?"
Sethi advises being more specific on your visions in life. The more detailed and sensory your responses are, the more precise the path to financial success.
Five Lessons Learned From A Financial Reporter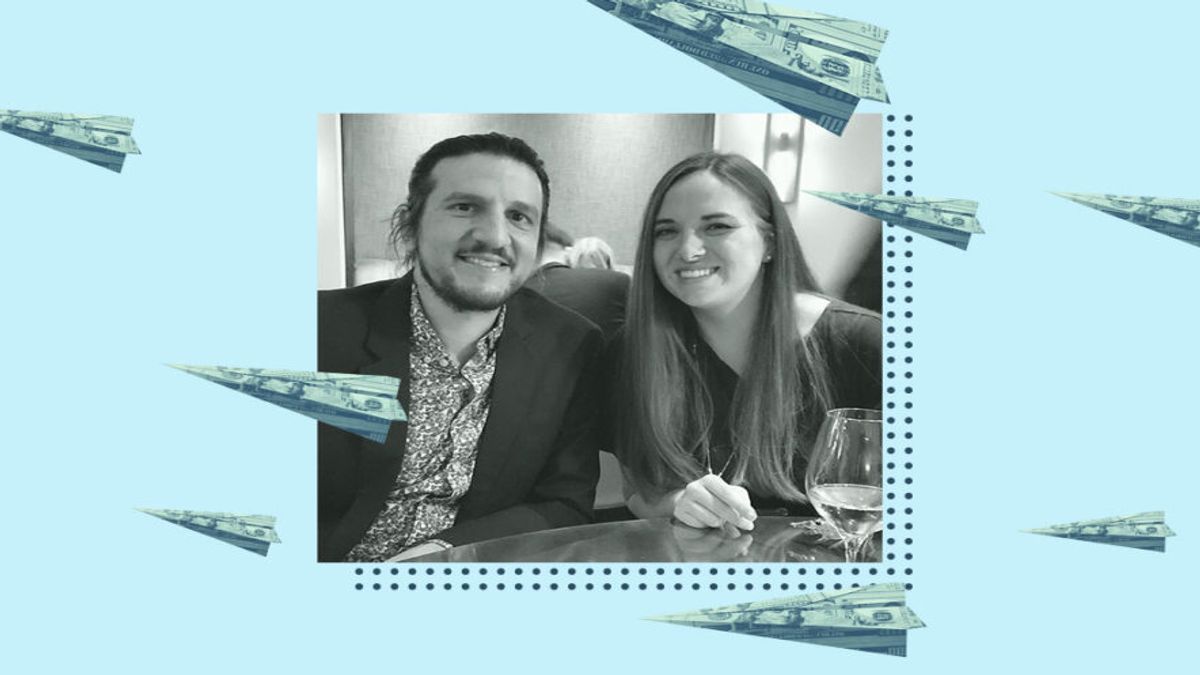 There is plenty of great personal advice out there. But how do you figure out whether or not it applies to you? Jason Stauffer, a NextAdvisor reporter, shares that there's no single tip or money hack that will instantly turn your life around. However, some principles can guide you towards achieving your goals. You will need to find a way to apply them to your unique status or situation. So, here are the best personal finance tips to use.
Five Best Personal Finance Tips By Jason Stauffer
1. Budgeting Is More Than Just Managing Money
Stauffer said that his budget was a personalized spreadsheet he constantly updated for many years. It was part of his dream of becoming a young Warren Buffet. However, that budget rarely helped him feel less stressed about money.
During his early stint at NextAdvisor, Stauffer discovered zero-based budgeting or ZBB. Once he and his wife started to apply the method, they started saving more and feeling less anxious about money. A reasonable budget should manage your expenses and your emotional relationship with money.
With ZBB, every money that comes in is assigned to a specific purpose. They allocated funds to pay for rent, cellphone, and other expenses. Aside from that, they also allot money for more than their current bills. This strategy helped them pay off student loans sooner than scheduled. 
ZBB also helped the couple build an emergency fund. For example, when their cat needed a $2,000 emergency surgery, they already have that amount available. Without sufficient emergency funds, it would have been a hindrance to their goals.
The zero-based budgeting app called You Need a Budget (YNAB) has effectively turned credit cards into debit cards.
If you want to explore ZBB, YNAB is a great place to start. But take note, the app is not free. There are lots of free or cheap ZBB templates available. And ZBB isn't the only budgeting approach that works. As you explore different budgeting methods, focus on why you want a budget.
2. Prioritize Income Over Expenses
Some people have paid off their mortgage in less than six years and settled six-figure sums of debt. One common factor for these success stories is they constantly find ways to make more money. They engage in side hustle businesses or find better-paying jobs. Still, having a budget that works is the first step towards achieving goals.
Stauffer also shared that they are expecting their first child, and it is as vital as ever to increase household income. His wife is considering a transition from freelance to a full-time world, which would provide a more stable income. From there, they might also explore other side hustle opportunities.
Starting a freelance or side hustle might not be as challenging as you perceive. Chances are you already have hobbies and talents you could utilize or develop to augment your income.
3. Learn To Negotiate
The idea of negotiating has always been overwhelming, but it's one of the best personal finance tips to use. In reality, dealing is usually as simple as asking for what you want. Thinking about a good offer sometimes includes offering something of value in return. 
Any method of negotiation is better than no negotiation at all. Find an approach that could assist you in doing it and become more comfortable. You could try making an indirect request and evaluate if it is easier for you.
4. Be Patient and Consistent
Transforming the status of your finances takes time. Almost all financial success stories are prefaced by a long learning period and establishing momentum. Whether learning to code before becoming a tech entrepreneur or saving up for a downpayment on a house or property, significant changes take time.
If you can only take small steps, focus on taking small steps. It can be not easy seeing how fast everyone else moves or progresses. What's not seen is how much time it took them to develop the speed you're seeing.
5. Future Homeowners: Ask About a Zero Mortgage
The most overlooked strategy Stauffer encountered for reducing your mortgage cost is to ask for lender credits instead of a higher interest rate. The credits would be used to settle the loan fee portion of your closing costs in this situation. With a zero-cost mortgage, you'd be paying a reduced amount every time you buy a home or refinance.
When researching lenders, always ask if they have a zero-cost loan option. Then, compare your options and see which one applies to you.