Beers You Need To Try This Fall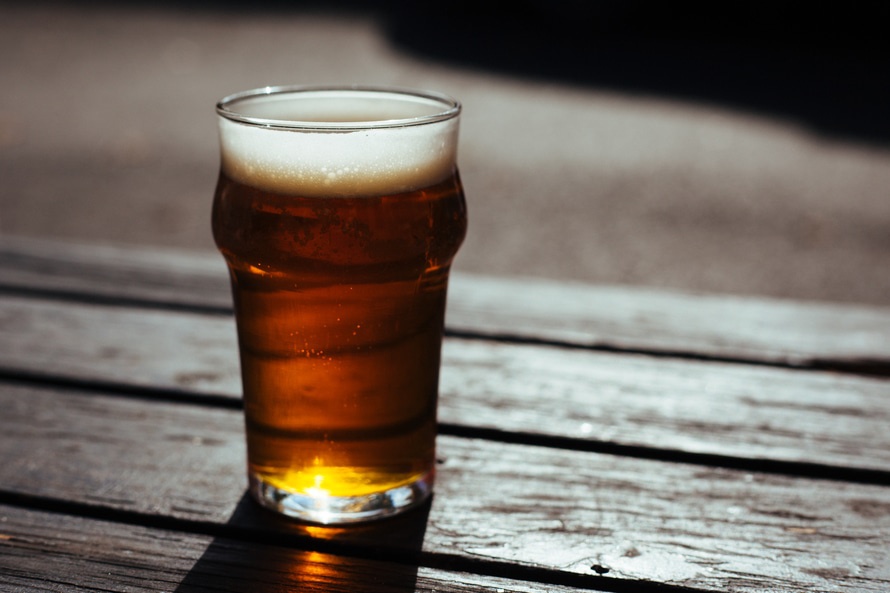 If you're anything like us, you like to drink. There is nothing better than after a hard day of work, but to open up a can, or bottle, or draft of your favorite beer! And now that fall is upon us, we wanted to give you a list of the beers you need to try this fall. As reviewers and beer enthusiasts, it's our goal to give you beers that aren't just the boring old pumpkin beers that you can find in your local pub. Instead, we have personally tried, tasted, and explored every beer mentioned in this blog. If you feel like we missed a beer, let us know and we can add it to our list:
Neshaminy Creek Brewing: Dunks Ferry Dunkelweizen
STYLE: Dunkelweizen
ABV: 5.2%
Why You Need It:
Think of yourself sitting on a bed of hay, while strolling through a field of pumpkins. That's this beer, delivered in a can. The crew at Neshaminy killed it this year with their dunkleweizen. Their German style wheat beer has a unique after taste, with it's blend of banana and clove, works perfect for a great casual beer this fall season. Neshaminy seems to always crush it with countless great beers, but to summarize fall in a can. This is your go to.
Philadelphia Brewing Company: Kenz O' Lantern
STYLE: Pumpkin Ale
ABV: 4.5%
Why You Need It:
One of the best pumpkin beers on the planet, and the only pumpkin beer on this list. It has a great pumpkin taste that has a ton of spice and is overall a quality drink. Philadelphia Brewing continues to be one of the best breweries in the Philadelphia region with it's simple approach to brewing. No further explanation needed, if you're looking for a pumpkin beer, this is it.
Crime and Punishment Brewery: Mischief Night Porter
STYLE: Yam Beer
ABV: 7.2%
Why You Need It:
Ok. Maybe we lied a little, but we couldn't pass up not putting this pumpkin ish style beer on the The Crime and Punishment team brew their Behemoth Oatmeal Stout and then condition it with Madagascar vanilla beans. All while blending the beautiful beer with additional cinnamon, nutmeg, allspice, and ginger. It's like if a chocolate cake and pumpkin pie had a baby. It's not your traditional pumpkin flavor, but has all of the qualities of a pumpkin beer. It's a limited release, but a must have this fall.
Yards Brewery: Rival IPA
STYLE: American IPA
ABV: 6.2%
Why You Need It: Silky smooth. This is a great beer that you can essentially drink all day. It's not your typical overpowering IPA, it's light, it's agile, and you can never get sick of it. Paying respect to Stallone, this beer isn't a punch to the gut. The branding on the bottle speaks for itself, it's a beer that brings people together, and leaves those who don't have it envious. Rival IPA is a limited release by the prestigious brewery. Get it now while you can.
Tonewood Brewing: Dreadnought Dunkel
STYLE: Dunkel Munich
ABV: 4.4%
Why You Need It:
Pours an amber brown color. With notes of dough, fruity, sweet malt, grains and other dunkel stuff! It's a straight forward and drinkable beer. It's great for non craft beer drinkers because it's not an over powering beer. The mildly crisp finish is great way to start your day drinking extravaganza.
Jughandle Brewing Co.: Wet Hop Harvest Ale
STYLE: American Amber / Red
ABV: 4.8%
Why You Need It:
With the weather being a tad dry than it normally has been, the Wet Hop Harvest Ale provides a freshness that allows the hops to truly shine. Brewed with about 60 lbs of Chinook and Cascade hops, this is a great beer to drink on a dry fall afternoon with friends.
Spellbound Brewing: Bourbon Pumpkin
STYLE: Barrel Aged
ABV: 8.1%
Why You Need It:
ARE YOU KIDDING ME WITH THIS BEER!? This beer, is everything. Bourbon and Pumpkin. The beer goes down smooth and leaves you wanting more. At a whopping 8.1%, it's more of a sipping beer, but a few of these bad boys, and that person at the office you've wanted to talk to for over three years, looks more appealing. The small local NJ brewery has been known for their IPA's but their ability to continue to craft and experiment is inspiring.
How Coffee Is Affecting Your Work Day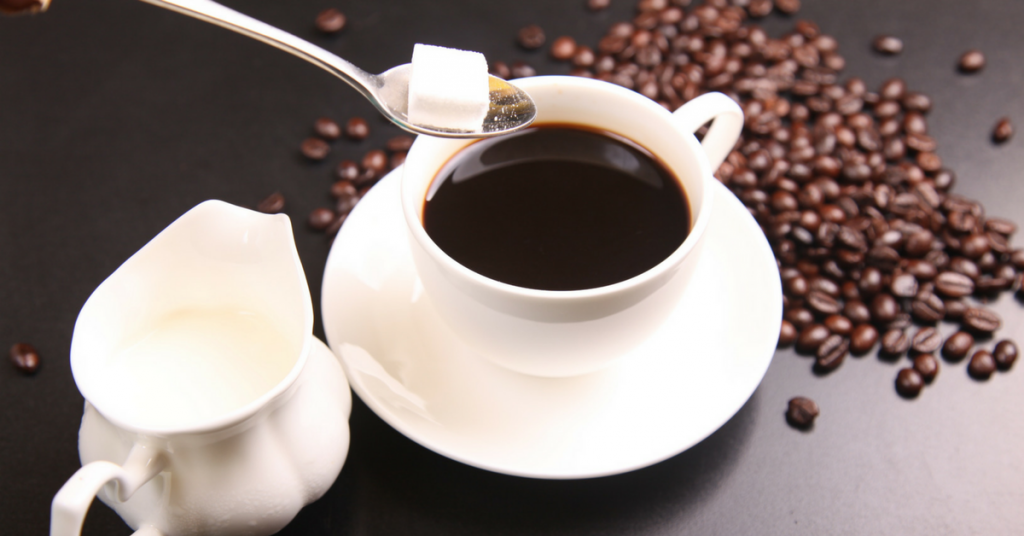 Most of the working world is dependent of coffee; and why not? It is a shot of energy when you need it the most. Coffee adds focus so that you're alert and can get through that pile of work sitting on your desk. But that's not all there is about coffee. Here are some things you need to know about how coffee is affecting your work.
Helps You Learn Faster
Studies show that you can learn faster when you're drinking a cup of Joe. This is probably the reason why there are so many coffee shops near schools and universities. The study suggests that the brain on coffee works overtime to help you learn faster while improving information retention. It works the same way if you're a student or employee so everybody that needs to learn something fast can take advantage of it.
A study published in the journal PLOS shows that 200 milligrams of caffeine is enough to prod the brain to identify words and phrases faster. Aside from improved memory retention, the study also showed increased ability to solve reason-based problems.
Improves Productivity
Research from MIT supports the idea that coffee consumption can help people become more creative individually and in a group setting. For some people, coffee stimulates the brain by improving focus and making way for creative thinking.
Helps With Alertness
Contrary to popular belief, coffee does not wake you up. However, it does stop adenosine (a compound in your brain) from making you sleepy. This substance builds up in your brain throughout the day lowering energy levels and making you sleepy. During the morning, you feel sleepy from the leftover adenosine in your brain. In the afternoons, the buildup makes you sleepy which is why you need another shot of coffee. Aside from increasing your focus, it can also ramp up your brain's energy levels. More energy for the brain means more focus, improved problem solving and general cognitive function skills.
Social Lubricant
A study from MIT discovered that employees that take coffee breaks together are more productive. The study followed groups of people working in a call center. They found that groups who had coffee breaks together had better performance compared to employees who took coffee breaks alone. Next time you decide to get to know a co-worker with a glass of wine after work, socialize over a cup of coffee instead to perform better while learning about them.
Eases Desk Pain
Do you ever wonder why computer programmers keep sipping cups of coffee while sitting at their desks? This is because consuming coffee has been found to ease pain in the neck, forearms, wrists and shoulders which are often associated with sitting long hours on a desk. A study by the University of Georgia discovered that moderate caffeine consumption can help reduce up to 48% of muscle pain.  But before you chug another cup of coffee, you need to know that caffeine tolerance makes a difference. Habitual coffee drinking can negate the pain relieving experience because you are building up a tolerance.
Coffee Can Make A Stressful Situation More Stressful
Coffee can "exaggerate sympathetic adrenal-medullary responses" to the stressful situations of daily life. This is because caffeine increases blood pressure and spikes adrenalin levels which in turn increase your stress levels. This effect can stay even if you've left the office. As we know, high stress levels can interfere with performance and productivity so it's best to limit your coffee intake at work.
OK With Sleep Deprivation
Drinking coffee makes you okay with sleep deprivation. Over the course of you're career, you've probably stayed late to finish a report or presentation which in turn made you sleep later. Knowing that we have coffee to help us survive another day at work on little sleep makes us comfortable with the situation. However, making a habit of it can be detrimental to your career. Sleep deprivation can make you lose focus, decrease productivity and cause physical and mental health complications.
According to the UK's National Health Service, the best time for coffee is at 2pm when you're energy levels are at their lowest. While coffee is a good stimulant, too much caffeine can be bad for you. Limit yourself to 2 cups a day for optimal results in the workplace.
Getting Millennials Involved In Politics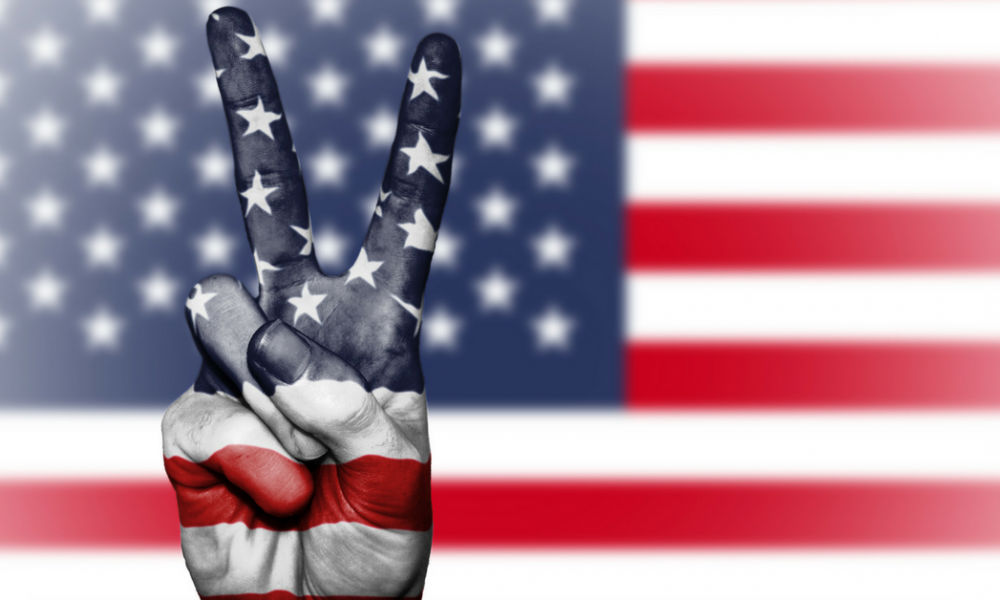 Since our most recent Presidential election, it has been more important than ever for millennials to use their voice in politics. Millennials make up a large portion of the population, and by getting involved, it can create an impact on society. Since The Great Recession, this generation has experienced unique struggles and are rightfully angry. Unemployment was at an all time high and wages fell once it was all over. Millennials are the most educated generation in American history, both in degrees and college graduates. However, what was once a job promised after graduation is no more. Millennials feel the need for a moral rebirth and are getting involved in issues now more than ever.
We got in touch with Bryan Leib, an activist trying to get more millennials involved in politics. Bryan works with nonprofits in Philly and Camden as a mentor for the youth. We asked him about the importance of politics for millennials and ways to get involved.
Why is it important for millennials to be involved in politics?
It's mission critical for millennials to be actively involved and engaged in politics in order to influence public policy and to improve our communities. Local politics that is. I'm a big believer that the best position to influence change is at the local level. I know Presidential politics excites a lot of millennials but honestly, that isn't where we can make an impact.   
What is the reason most millennials are not involved in politics?
I think it's because of voter apathy and an overall frustration for the political process. I find that most millennials are frustrated with the status quo, career politicians and they don't think their vote can make a difference. Over the last two years in Philadelphia, we have witnessed a United States Congressman, PA Attorney General, PA State Treasurer, State/City Judges and PA State Representatives convicted of corruption/bribery/racketeering charges. The Philadelphia District Attorney was indicted on +20 federal counts of bribery and fraud. A lot of us are numb to the entire political process because of those reasons and because of the current power structure and lack of accountability. How does a millennial get excited about politics with career politicians like Congresswoman Nancy Pelosi (D) and Senator John McCain (R) at the top of the power structure in their respective parties.  Both in their 70's and have held office for over 30 years. Average age of Member of the U.S. House of Representatives is 57 years and the U.S. Senate is 61 years. https://www.senate.gov/CRSpubs/c527ba93-dd4a-4ad6-b79d-b1c9865ca076.pdf    
What are ways to get millennials involved in politics?
Well, I've always suggested that if one wants to get involved with politics that they should volunteer for a campaign or intern in the office of an elected official. Volunteering for a campaign is a sure fire way to get your feet wet and make a substantial amount of political and community connections. Being involved with a campaign from the ground floor through election day is a pretty good primer for anyone who wants to aspire to run for public office office. Another way to get involved is to start attending local civic and neighborhood association monthly meetings. They are typically open to the public, free and donuts are involved.    
How did you get involved in politics?
I've always been involved with civic organizations and nonprofits in Philadelphia and Camden. Public service is in my DNA. I personally believe that politics should be 100% public service. Elected officials should show up to work every day with only one agenda item – how do they improve the community and serve the public at large.  My foray into politics was volunteering in the 2015 Mayoral Race in Philadelphia. I started as a part-time finance intern and within a couple months of proving myself to the candidate and campaign staffers, I was attached to the hip with my Mayoral Candidate as his traveling aide. We went all over the city to build new relationships and talk to community members about the issues that were important to them and their families. Shout out to State Senator Tony Williams – he showed me the ropes, put me on the map and is an amazing public servant. For that, I am eternally grateful.
What would the impact be if more millennials became involved?
Game-changer of epic proportions! We have the opportunity to re-write the entire political landscape as we know it today by 1) Voting and organizing in local elections 2) Supporting our fellow millennials in running for public office. Philadelphia millennials are the largest registered voting bloc in the city with +300,000 registered voters. However, in the 2015 Primary for offices like Mayor and City Council – only 12% of registered millennials went to the polls. I attribute his to voter apathy. To put this in perspective, there are 230,356 registered voters between the ages 35-65 who voted in the 2015 Primary. If millennials increased to a 50% voter turnout in Philadelphia then would make up +40% of the total voting electorate. With percentages like that, we can start changing the political landscape as we know it today. The power to change our future lies in our hands.  
Is it difficult to stay up to date with politics?
I don't think so. In today's age of social media, it's not very difficult to stay up to date on what's happening in politics. New media organizations like Billy Penn have launched throughout the country focused on keeping our generation informed and engaged. In addition, elected officials are more accessible than ever and if you really want to have a conversation with your elected official, they are probably only a tweet or email away.
What advice would you give to anyone interested in politics?
Start locally by 1) Getting involved in a local campaign or with your local civic association 2) Don't be afraid to run for public office and fight for your community. We can change the political landscape by 2020 by being involved in local politics – I guarantee it! We can make an immediate impact by voting and running for public office at all levels – Congress, Mayor, State House, City Council and City Commissioners. Sky is the limit.     
6 Questions To Ask Mentors In Your Field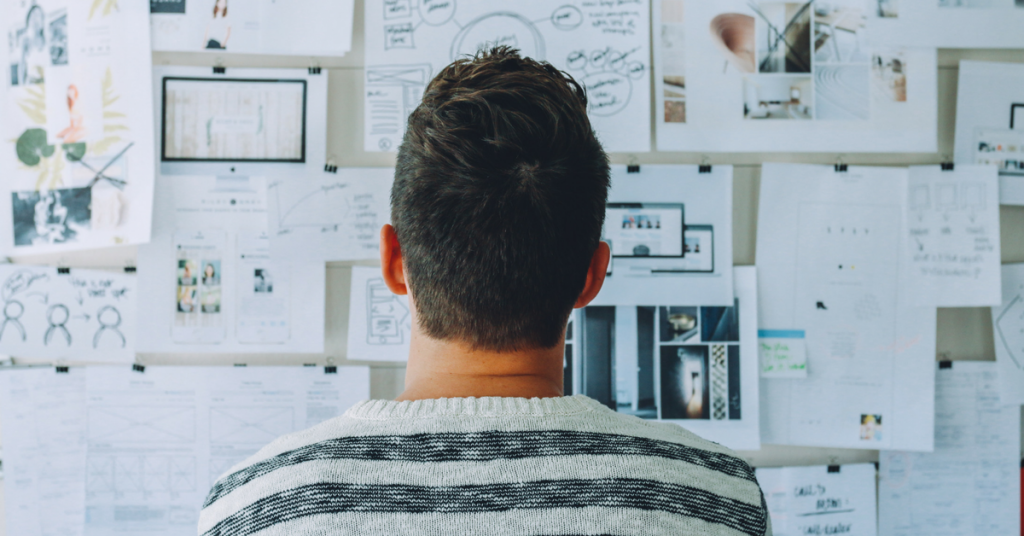 We all need a little help and mentoring in order to succeed. We can learn a lot from our mentors especially if they have already found success and can offer perspective. The problem is we ask the wrong questions most of the time. Here are some of the best questions you can ask your mentor so that you can get to the heart of the issues you face.
1. Who Do You Recommend I Connect With?
Getting the right mentor and knowing whom to connect with can greatly influence your success. Mentors have vast experience in knowing the right people to network with. In the past, some mentors have probably worked with people who were bad for their business and can tell you immediately who to avoid. In connection with this, they also know other people whose knowledge you can benefit from and steer you in the right direction.
Your mentor can also introduce you to better suppliers or people that can help you succeed.
2. How Can I Work Smarter?
People have the option of working harder or working smarter. Your mentor has the experience to tell you how to work smarter and not always harder to boost productivity. Working smarter will allow you to be productive without losing touch with your friends as you try to become successful in your business venture. For example, there might be an app or software that he knows about that can cut your cost or boost sales or make you more efficient.
3. What Would You Do If You Were Me?
Mentors have the benefit of years of experience in their field. They already know the ups and downs because they've been round the block several times. The situation might not always be the same, but the basics usually are. Don't be afraid to ask what they would do if they were in your shoes. This way you have access to their suggestions and feedback. Your mentor might have been in the same situation as you are and know what pitfalls to avoid or which opportunities to take advantage.
4. What Were Your Biggest Failures?
Never miss an opportunity to identify possible pitfalls that could make you fail. While it is important to ask them how they succeeded, many mentors also experienced failure before they were able to become successful. Failures are like life lessons that you need to learn in order to find out how not to do things. By asking about their failures you are essentially asking for a better less bumpier roadmap to success.
5. What Am I Doing Wrong?
Unfortunately for many of us, the path to success is littered with failures and most of us are bound to stumble on them if we don't ask for guidance. This is what your mentor is for. As stated, they've been through the almost exactly the same path. Just like a video game, they know where the hidden potholes are. By asking them what you are doing wrong, you are gaining insight to what you should be doing instead.
6. What Are the 5 Key Books I Should Read and Why?
Your mentor probably had help too. Sometimes it is by being mentored; sometimes it is by reading books. Reading books by other people in your field is like accessing another mentor, only this time there are no set meetings because you can read them at your leisure. Why 5 books? Because sometimes we need all the help we can get. The more minds you can get access to, the more information you have. For example, your mentor could recommend books about Bill Gates and Warren Buffet so that you can learn how these self-made billionaires became who they are today. These guys probably failed in the beginning so they will be able to tell you what potential challenges lay ahead and how to deal with them.
Mentors can help you grow into a better person or businessman so that you become better at what you need to do. Sometimes it can be hard to hear the answers to these questions but knowing the answers can help guide you when certain situations arise. So ask these questions and be sure to consider your mentor's advice.