How To Choose The Right VR Headset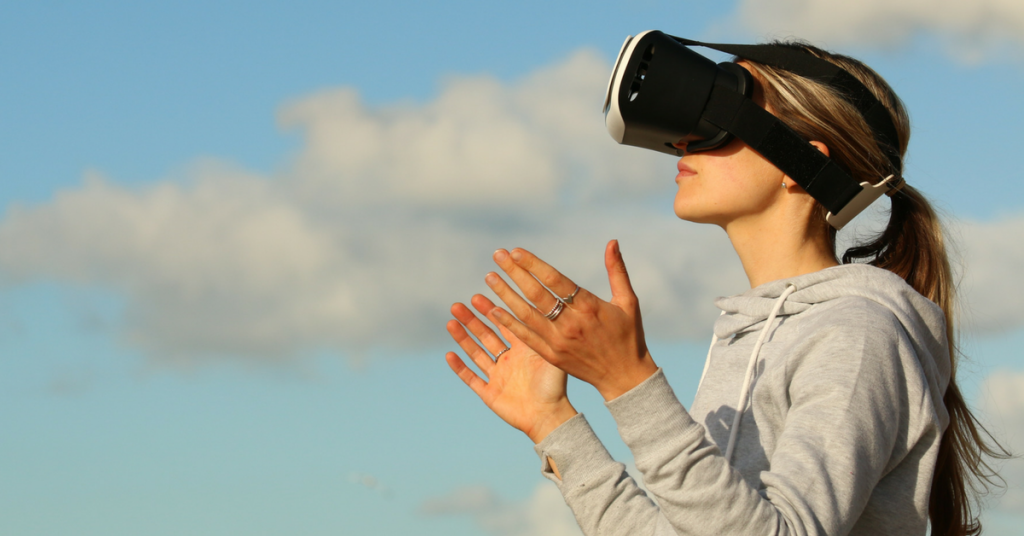 If you're a techie, you've probably heard of virtual reality (VR). This technology has been popping up during the last few years and is becoming mainstream. According to technology experts, VR headset use will reach up to 500 million units by 2025. Not only is it being used for recreation so that users can virtually jump into the best experiences without leaving their homes, it also has widespread application in the fields of education, business, health care and other industries. People are naturally curious about this nascent technology and are looking for VR headsets to get their feet wet. Here are some factors to consider if you're choosing a new VR headset.
Price
VR headsets have a wide range of prices ranging from cheap to very expensive. If you just want to test the waters, try to look for something more affordable. There are many headsets around the $40 mark that won't break the bank. According to some online reviews, the View-Master Deluxe VR Viewer provides decent entertainment for anybody in the family at a reasonable price.
Customizable Features
A good VR headset needs to be customizable to make your viewing experience a good one. Many people are flocking to buy the Google Cardboard but it is very basic and limited in what it can do. to enhance and make a user's viewing experience great so that they will want to use the VR headset again, it needs to options like smartphone adaptors so that you can use it in conjunction with your phone, focus wheel and decent ergonomics so that it is comfortable. Aside from this, look for VR headsets that have more sophisticated built-in controls like tracking sensors, controllers or their own screens. These features will help you achieve the best viewing experience and the needs of other people when you let them borrow it.
Content
The whole point of buying a VR headset is so that you can immerse yourself in new experiences. A good VR headset has a good breadth of content so that users can enjoy them to the fullest. Try to find headsets that have affordable experiences like going on adventures with Batman in Gotham City or roaming the earth with Jurassic era dinosaurs. How about swimming the deep blue sea with dolphins?
Before buying, check out the manufacturer's available content to see its breadth. Aside from this, content also needs to be affordable. Remember, there are VR headsets that are expensive so if you want to get your money's worth, there has to be limitless content available for your enjoyment.
Design
A VR headset also needs to have good design. It has to be ergonomic so that it sits comfortably on your face. There are headsets that are so comfortable you forget that you're wearing them. There are many headsets in the market. The Google Cardboard for example is very affordable and easy to use. You just snap them to your smartphone like a scuba mask and you're ready to go. While the experience is somewhat fun, the cardboard can be uncomfortable on the face and the surface tends to feel scratchy. Find something more comfortable if you have the budget.
Compatibility
VR headsets are still an evolving technology. While there is great promise in the market and the public is eager to try out this new piece of technology, there is still a big room to grow. This is why users should buy a VR headset that has good compatibility. There are headsets that can only be used with Android or iOs platform. There are others that have their own screens and cannot b upgraded. When it comes to this kind of technology it is better to find something that is flexible so that you can upgrade your phone or software without having to upgrade your VR headset.
Virtual Reality has been called as the "next big thing". According to some experts, this technology will soon take over our lives and using it will become normal in the near future. For now, VR headsets make a cool birthday gift or a treat to yourself for a job well done. Whichever headset you choose, find something that is within your budget with good content and flexibility.
Moto 360: Owner's Mag Review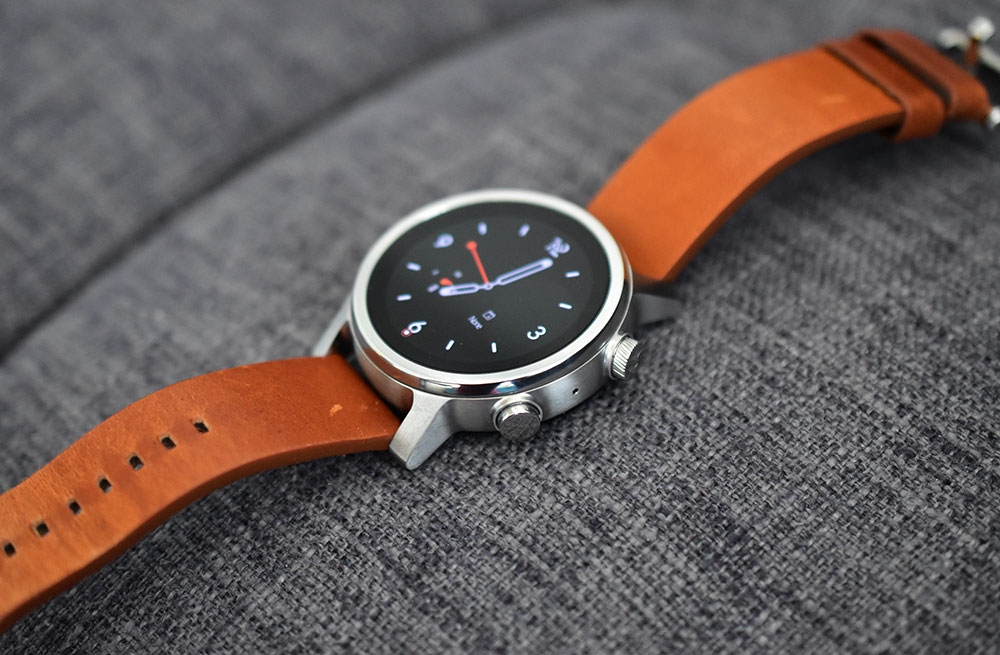 The Moto 360 is the 3rd watch to debut in series of Android smartwatches by the company. Motorola has made significant improvements to the watch's design, battery life, and sensors. Standing at $299, it's quite expensive compared to other Android smartwatches. However, unlike other products on the market that justifies the price on the spec sheet, the Moto 360's true value comes from its more refined, polished, design that actually looks and feels like a $299 smartwatch.
Stainless Steel Design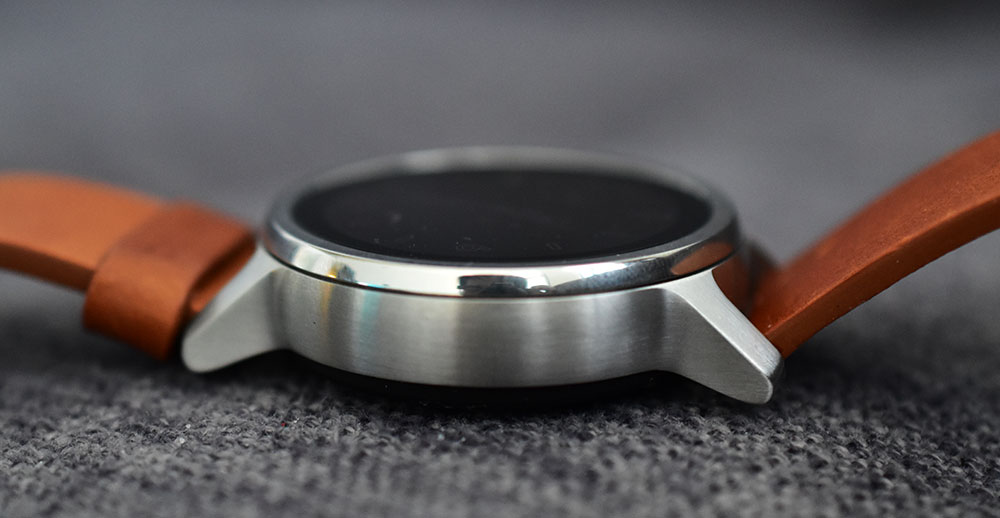 The one major thing that sets the Moto 360 apart from any other smartwatch on the market today is its design. Even if firmware stops updating, you might still wear your Moto 360 years later because it actually looks like a watch. The stainless steel design looks classy and timeless. Sized at 42.8mm wide with a thickness of 11.68mm, this is a beefy watch. However, it still looks good even on thinner wrists.
You get a few color selections to choose from. The watch comes in steel grey, rose gold, or phantom black. The outside has a layer of PVD/DLC coating to give it a bit more scratch-resistant.
First Impression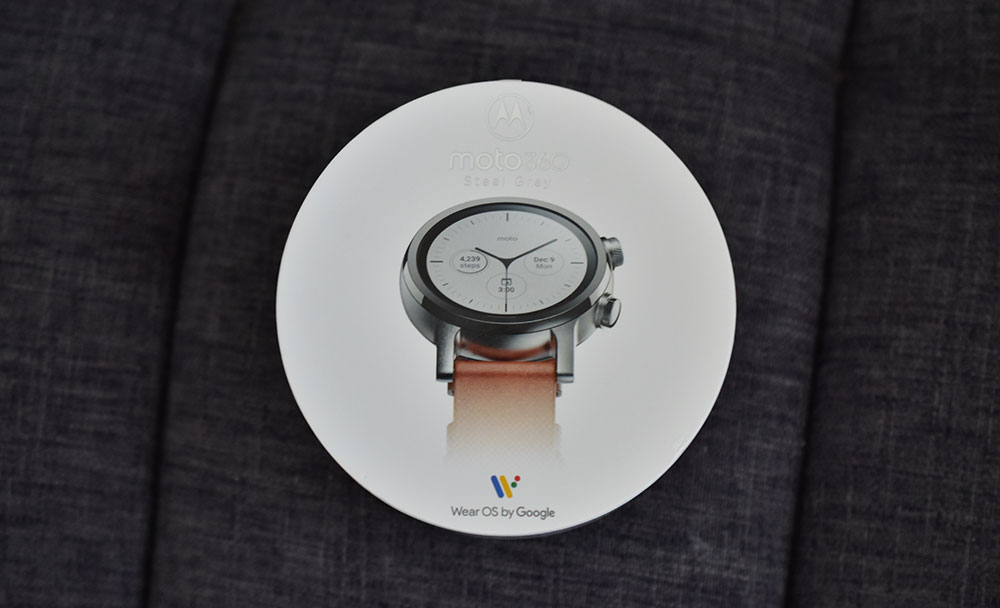 The first impression is important for a watch. And the Moto 360 looks striking at first. The always-on watch dial display mimics the look and feels of a luxury watch while perfectly disguising that it's a smartwatch. This is a major bonus for those who want the functionality of a smartwatch, but don't want to be labeled as a techie for wearing one.
When given the choice, the timeless elegance of a mechanical watch will always outlast smartwatches. And Motorola made a smart decision to engineer this watch to be visually more comparable to Omega than to Samsung.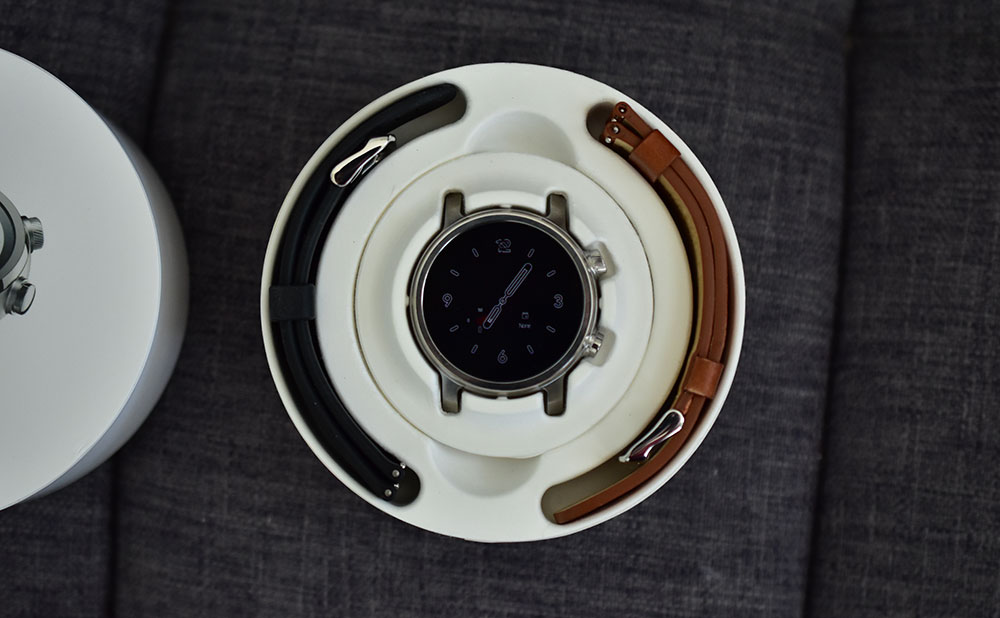 One extra thing to note. This watch comes with both a brown leather strap and a black rubber strap. This is a nice touch, saving you the time to buy extra straps for different occasions or outfits.
Performance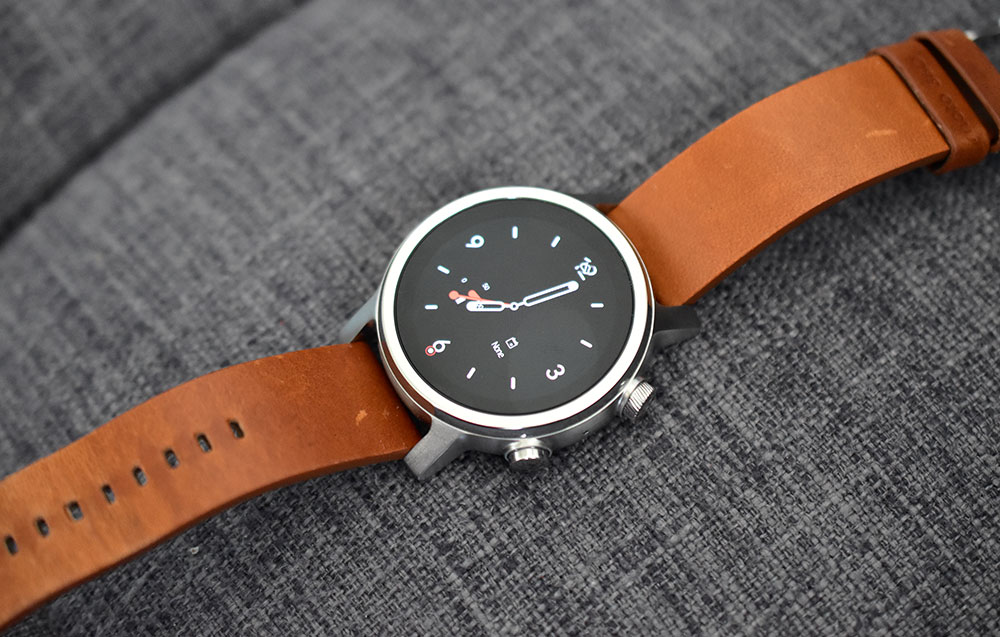 Looks aren't everything. This is a "smart" watch after all. Powered by a Snapdragon 3100 chip, 1GB of Ram, 8GB of internal storage, and running on Watch OS, the watch is responsive and lightning fast. It feels and navigates like a Samsung Watch Active, which is a good thing.
Swipe gestures work as you'd expect just like any other smartwatches on the market. Swipe up for your notifications. Swipe left for your quick apps. And swiping down gives you the status display. Everything on the software front works exactly as you'd expect from a Watch OS experience.
And I'm glad they didn't try to do anything gimmicky or add their own "flavor" to the user native user experience. I've seen other smartwatch makers attempt to do this to be "unique" the result is often a confusing interface that doesn't add value to the overall purchase.
The Screen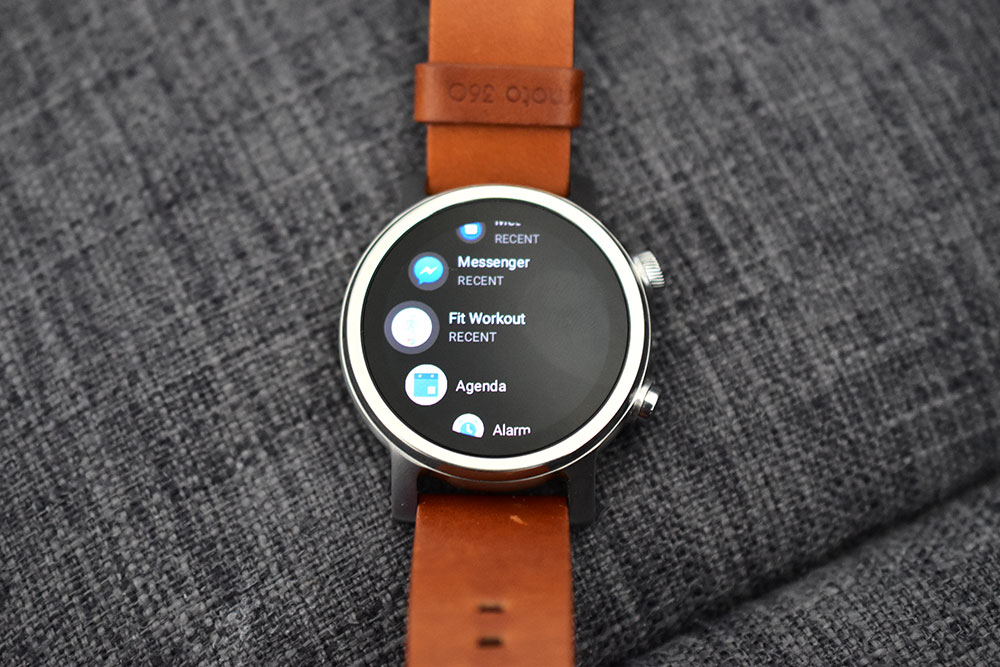 Coming in at 1.2″, the 390×390 AMOLED display is bright with saturated colors. It's not as pixel-dense or vibrant as its other competitors, but it gets the job done. The black border around the screen is thick and noticeable. Had they taken advantage of this real-estate and made the face even larger, that would've added significantly to its appeal. I'm sure there must be some sort of technical challenge preventing that.
Fitness & Tracking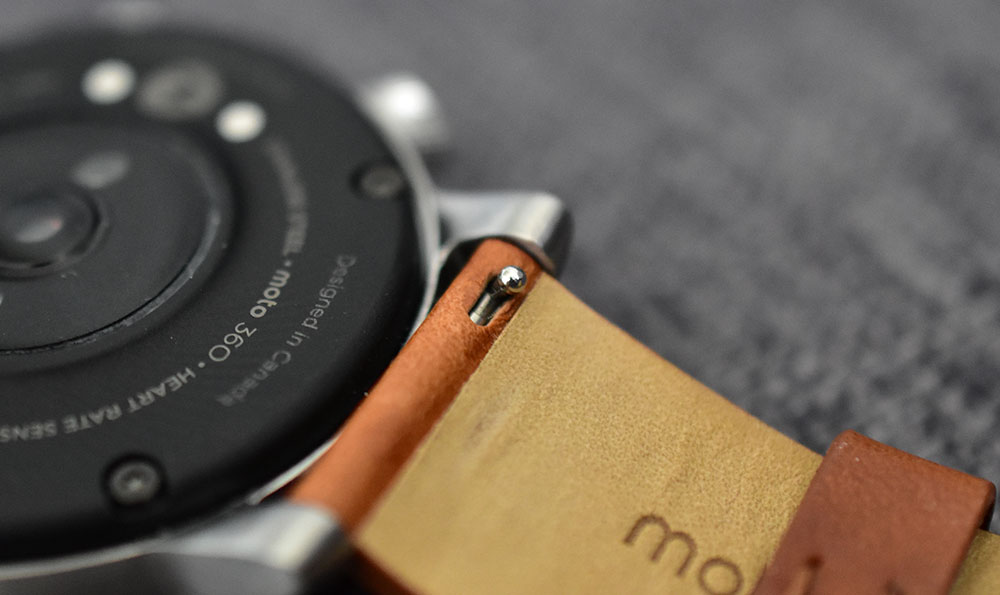 The Moto 360 comes with all the basic steps tracking and heart-rate monitor you'd expect. You won't find advanced sensors here, and that's okay for me. Because the company didn't pitch this as an advanced athlete-performance inspired device.
The sensors are accurate and gave a consistent reading on my workout performance. While it's not replacing my phone, the GPS on the Moto 360 was surprisingly accurate and proved more reliable than I'd thought. There were times where I didn't want to bring my phone with me along for a jog and depended on the watch for guidance – it didn't disappoint.
Battery & Charging
The 355mAh battery performed well under regular daily usage. It was able to last about 10 hours worth of use managing to still have about 30 – 35% juice left before needing to recharge at the end of my workday. Now when I attempt to use it as a regular watch (turned off al notifications and enabled only the clock dial) the battery lasts much longer.
One major gripe I have with this watch is the charging station. Everything about the watch was well designed, engineered, and thought out…except the charging bay. It's ugly, doesn't stay in place, and it's hard to find a place for it on any desk. It just seemed like this was an afterthought. I was also disappointed it didn't have wireless charging. That would've solved this problem completely and I could've just stowed the charger away.
This also made charging at the office or on-the-go impossible since carrying that bulky charger around was out of the question.
One thing I do love about this watch is when the battery dies, it still manages to save a little bit of juice to keep the watch dial on. So even when the battery is empty, you can still use it to tell time. It's impressive how long the "always-on" watch dial actually stays on. I don't think I've seen it powered off during the entire week of testing.
The buttons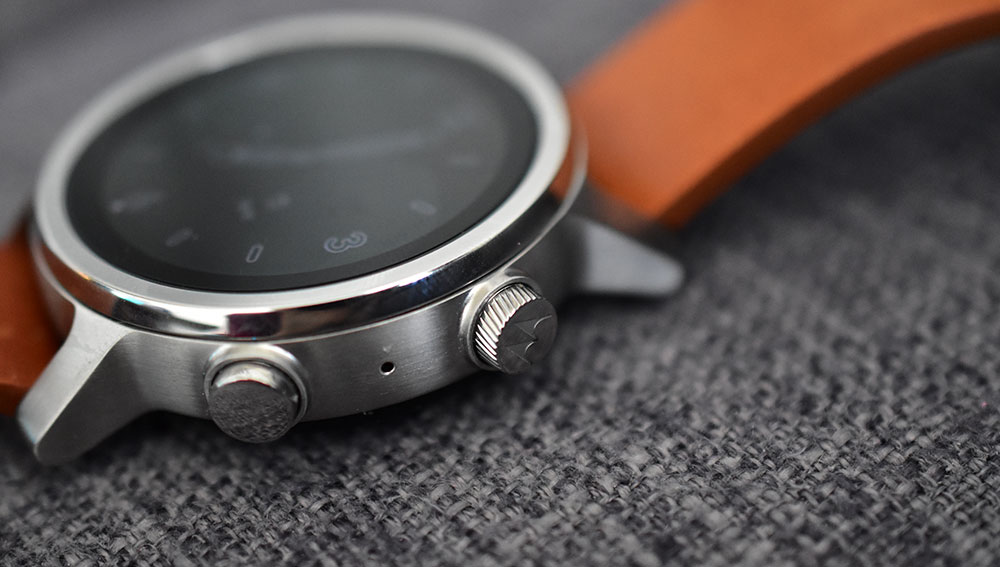 This is a level of detail that often gets overlooked – the buttons. Most of the design emphasis on smartwatches are on the display, the bezel, and often very little thought goes into the buttons. The engineers who worked on Moto 360 3rd generation thought otherwise. The tactile feel of clicking and the smooth dialing on these buttons are some of the best I'd ever experience on a smartwatch. It's expected of a mechanical watch to have well-tuned buttons, but not for a smartwatch, which added to my surprise.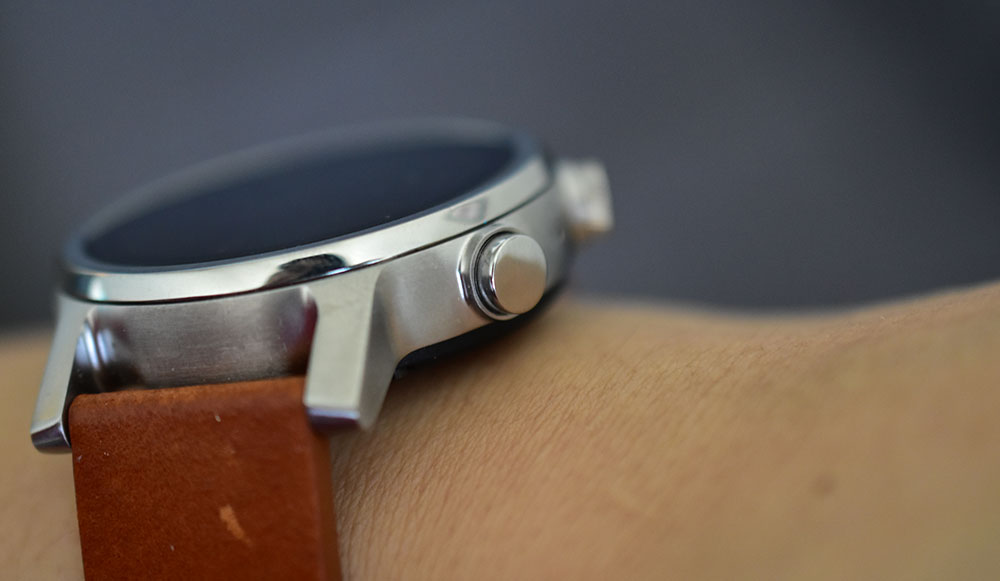 Everything about them screams luxury. The buttons have just the right amount of spring and travel to provide feedback when pressed. And the dialing feels smooth yet accurate. I was able to navigate through apps and settings easily without over-scrolling too often.
Final Verdict
Overall, the Moto 360 is a great value at $299. It's everything you'd want out of a smartwatch and a little more. The design is tasteful but not over-the-top. It's versatile and acceptable in just about any occasion. I can wear this on a jog or with a suit. That kind of flexibility is hard to find, especially in the vastly growing competitive smartwatch market.
Review: Jackery Explorer 500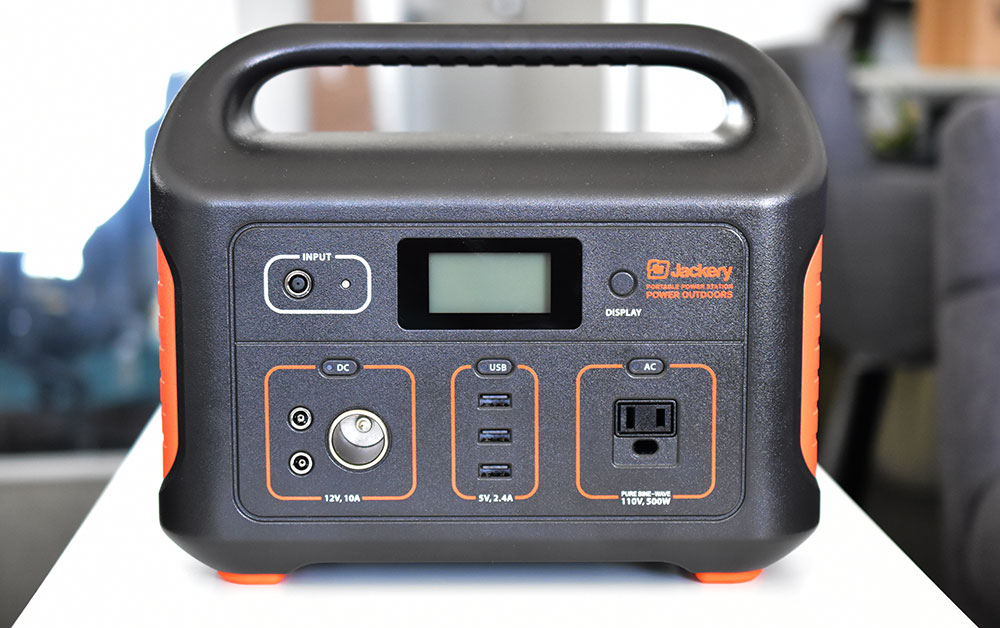 One of the benefits and drawbacks of a camping trip is that you're disconnected from the world and don't have access to electricity. Enjoying the blissful nature without a care in the world can work for some, but it won't work for everyone.
For those of us who need to stay connected or can't leave our technologies and gadgets behind – meet the Jackery Explorer 500.
That's not to say that the Jackery Explorer 500 is only good for power laptops and phones. Not at all. In fact, that would be quite a waste of all the power it has to offer. The Jackery Explorer 500 is equipped with 518Wh/144,400mAh battery capacity all packed inside a 13.32lb package.
The Design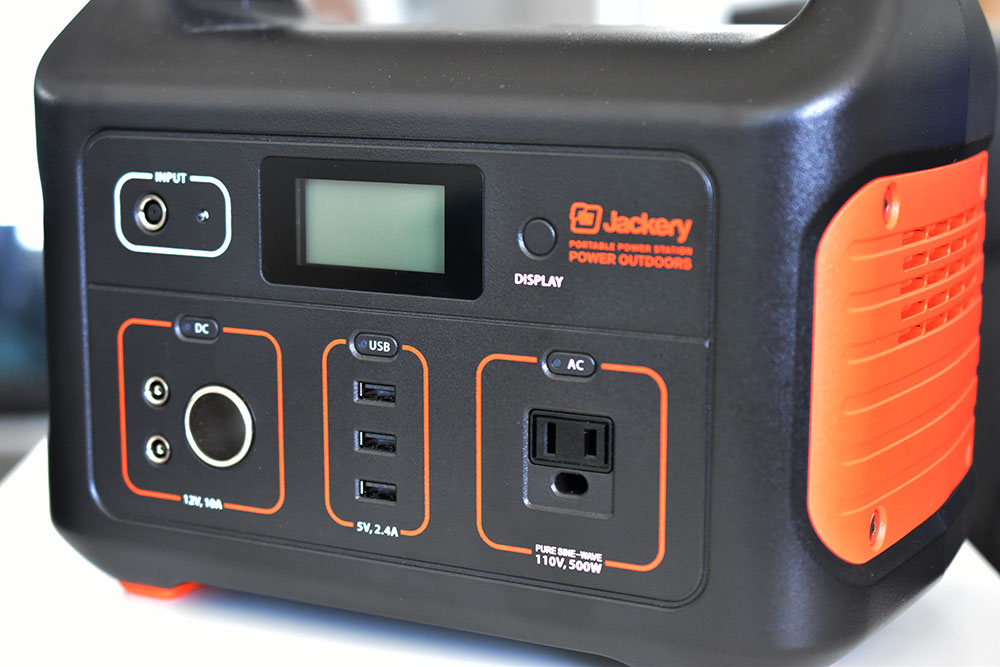 The Jackery comes in a box-like design with a generous handle for ease of handling. It's clearly designed for the outdoors with its rugged construction and brightly splashed orange side panels. The bright orange also serves a pretty clever functionality. It makes it easy to find when you're digging through your campsite and also easy to spot in the dark.
All of the ports are neatly organized, circled, and labeled so you'll never have to wonder which is which.
The LCD screen displays how much power the unit has left and also the input and output. Overall, it's a clean and simple look that goes well with the rest of your camping gear.
The construction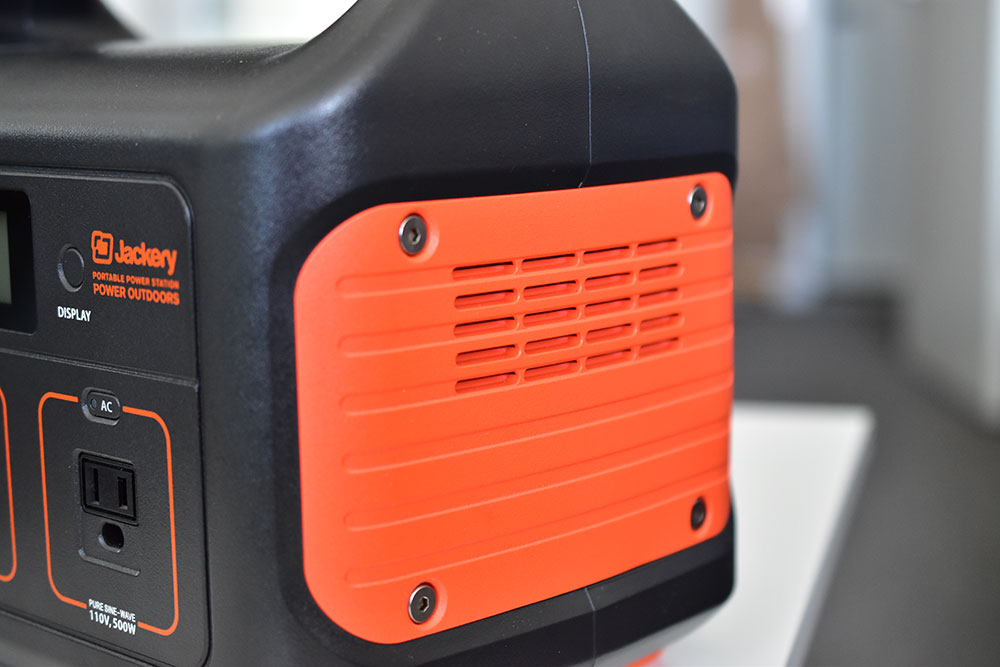 This is where I want to give the engineers at Jackery some extra credit points. Jackery units tend to be better built than most of their competitors. And you'll need to take a closer look to see that. Everything about the unit is well thought out, well-engineered, and serves a purpose.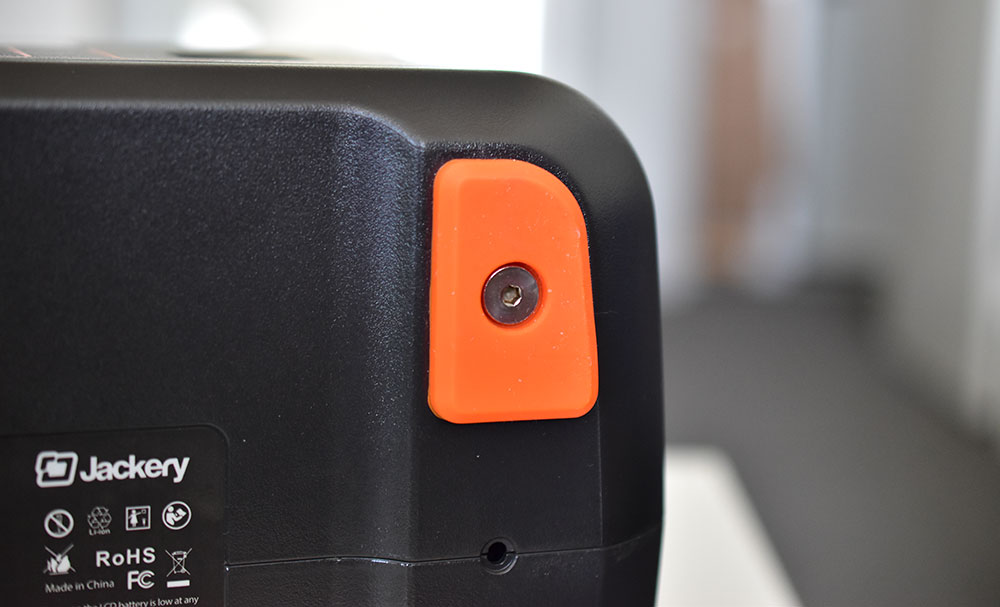 They use Allen screws instead of Phillips to make assembling and disassembling much easier. The construction of the body is made from hard plastic that can take a beating. On the bottom, you'll find extra-thick rubber feet that keep the unit in place on a smooth or wet surface. These feet are also held together by Allen screws so you can replace them if they become worn.
The side vents are discreet and generous enough to give plenty of airflows when you're trying to power intense appliances.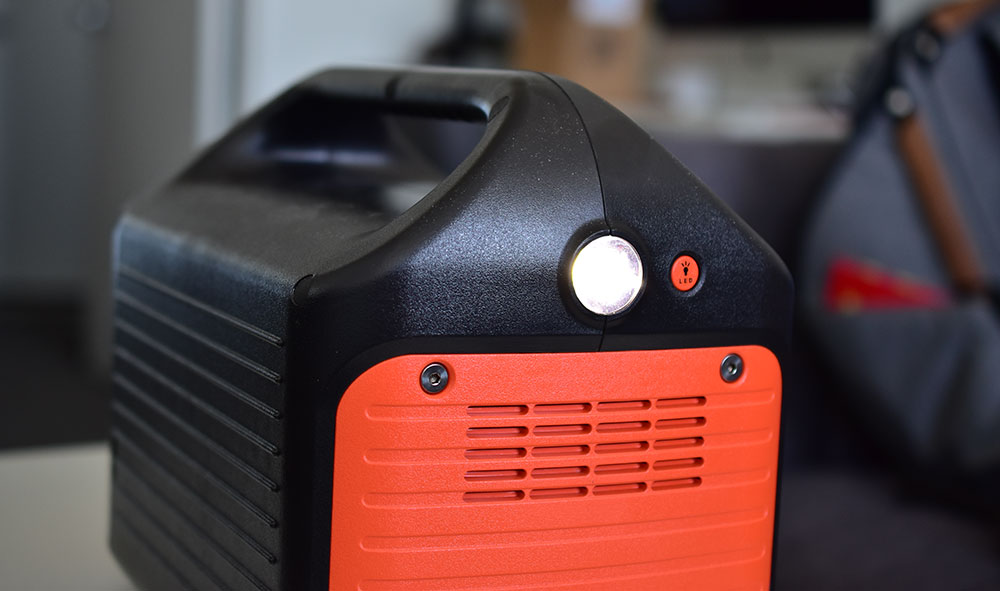 And I usually don't care too much about built-in flashlights because they're often a cheap gimmick made to look like "added-value". On the Jackery, they're actually legit. I don't know the exact lumen output of these lights, but they'll likely rival whatever flashlight currently in your toolkit.
Overall, it's one of the best build quality I've seen on a power station.
The ports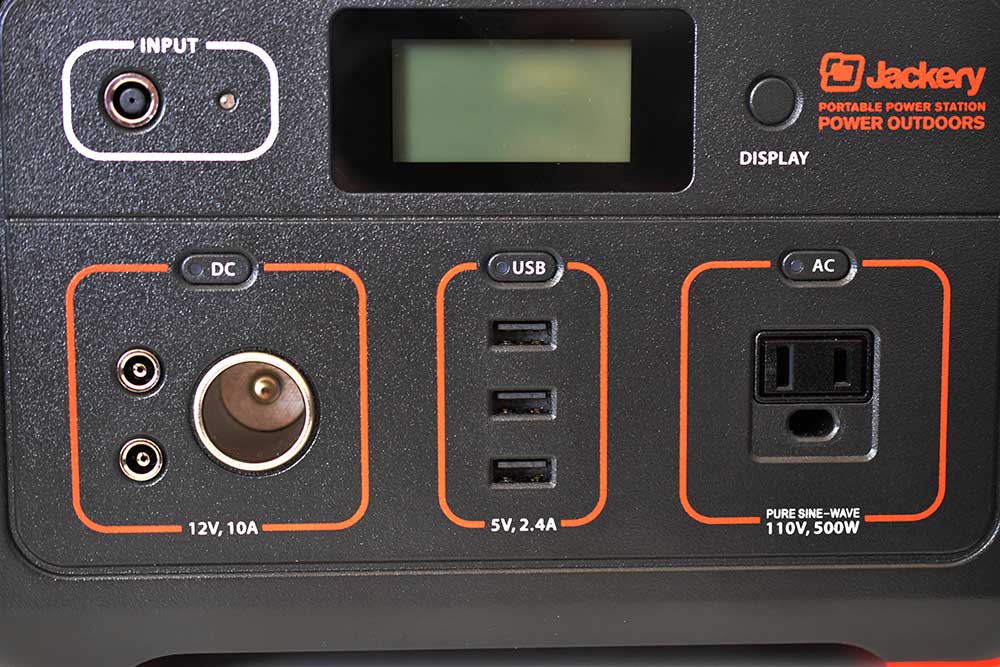 There's plenty of ports here. All of your ports will be located on the front side for easy access. In the center are your three USB type-A ports each outputting 2.4A. On the right side, is what you're paying for – the AC port. Just your standard AC port capable set at 110V 500W.
There's also the DC ports on the left side should you ever have a need. For most practical purposes you'll be using. The Input port is where you'll plug the power brick or solar panel into in order to charge the unit.
All ports are clearly labeled and organized for accessibility. One thing I felt was missing was covers for the DC and AC ports. At this price range, you'd think they could cover you with a port cover. Just a minor thing I noticed.
The Capacity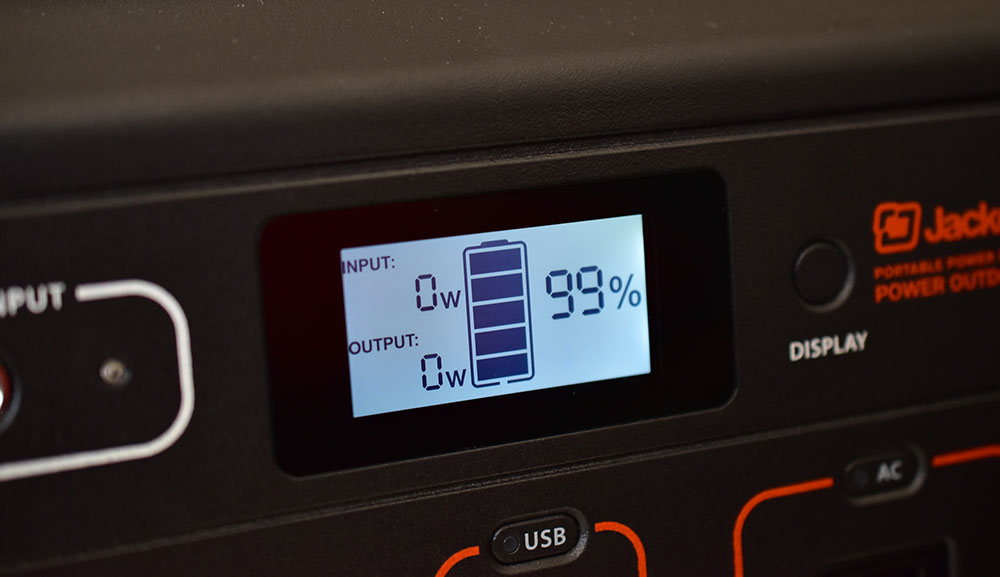 As noted, the Explorer 500 is packed with 518Wh/144,400mAh battery capacity. It's capable of 500W rated power and has up to 1000W surge protection on the AC port. This means you can plug just about anything into the Explorer including microwaves and hairdryers without concerns.
For the average city dwellers and campers, this is plenty of juice to get you through a weekend. It might even be enough to get you through an entire week.
Real-World Performance Test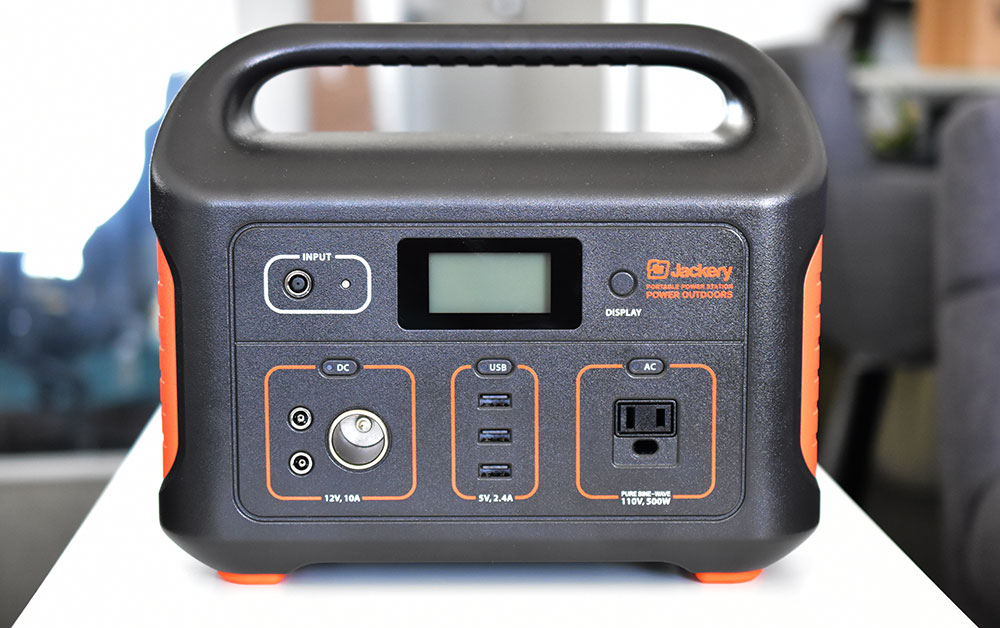 At the time of this writing we couldn't take the Jackery outside to test in the wilderness (Covid-19). So we did the next best thing, which was to test with whatever appliances we could indoor.
Phones & Laptops
We couldn't complete this test because we couldn't possibly use and drain our phones and laptops fast enough. We recharged a Samsung Galaxy S20 Ultra (5000 mAh) 15 times for an entire weekend before giving up. The Explorer was at 58% strong despite our efforts.
Our two rotating Macbook Pro 15″ 2018 managed to get up to 8 cycles of charges total and depleted the Explorer's reserve down to 42%. We had to stop our test as we've run out of time and had to meet editorial deadlines.
Powering a TV
For our final test we plugged the Explorer into a 60″ Sony Bravia and played Season 2 of Altered Carbon at 100% brightness. Surprisingly, it lasted for most of the reason only giving its last breath towards the end of episode 7: Experiment Perilous. That's over 6 hours of continuous TV we managed to squeeze out of the Explorer.
Final Verdict
The Jackery Explorer 500 is a portable power station that's versatile and reliable. Whatever your needs energy consumption needs are, chances are the Explorer will deliver. The flexibility of the AC outlet being able to handle appliances up to 500W with surge protection of up to 1000W makes it useful in just about any situation. If you live in an area where power outages are frequent, having a reliable portable power such as the Explorer 500 will give you peace of mind should there be an emergency.
At $499, it's an undeniable value. With the build quality and average shelf-life of lithium-ion batteries, the Explorer will be your always available and always dependable backup power for at least a decade.
Review: Chargetech 54K Dual AC Battery Pack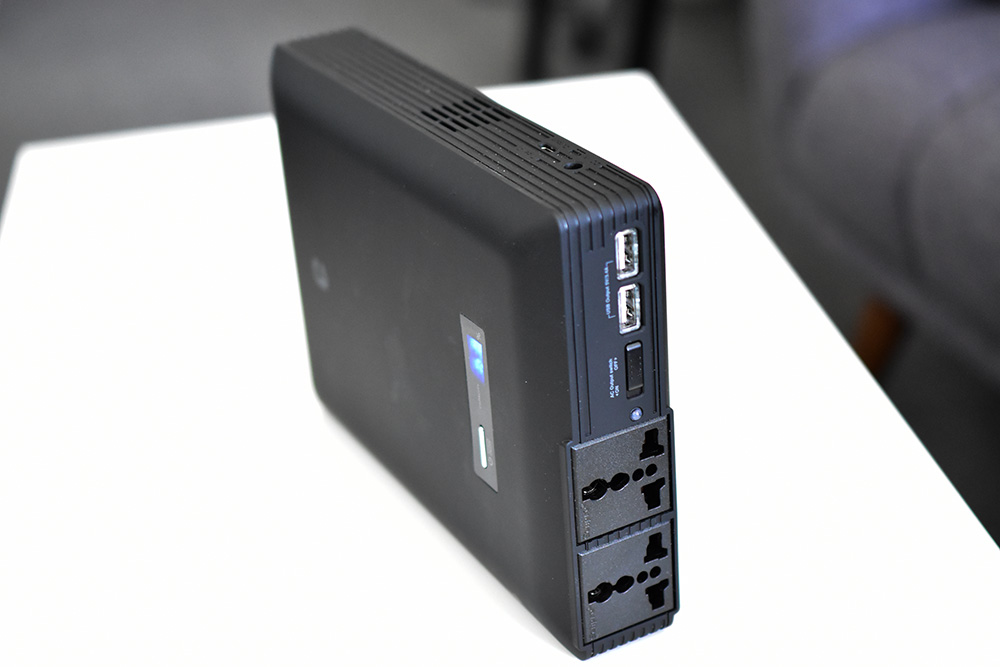 Portable power packs are a dime a dozen nowadays. A quick Amazon search will reveal thousands upon thousands of results for portable power packs. With so much competition and so many offerings, the only thing that differentiates power packs nowadays is their price and capacity.
Then there's the Chargetech 54K Dual AC pack, which offers something unique that few battery packs provide. You can plug a regular AC plug into this and charge just about anything. From laptops to fans, and even microwaves (although not recommended), the Chargetech 54K can handle it all.
They're not the first or the only ones on the market that offers an AC outlet, but they do offer it in a better package than most.
The Design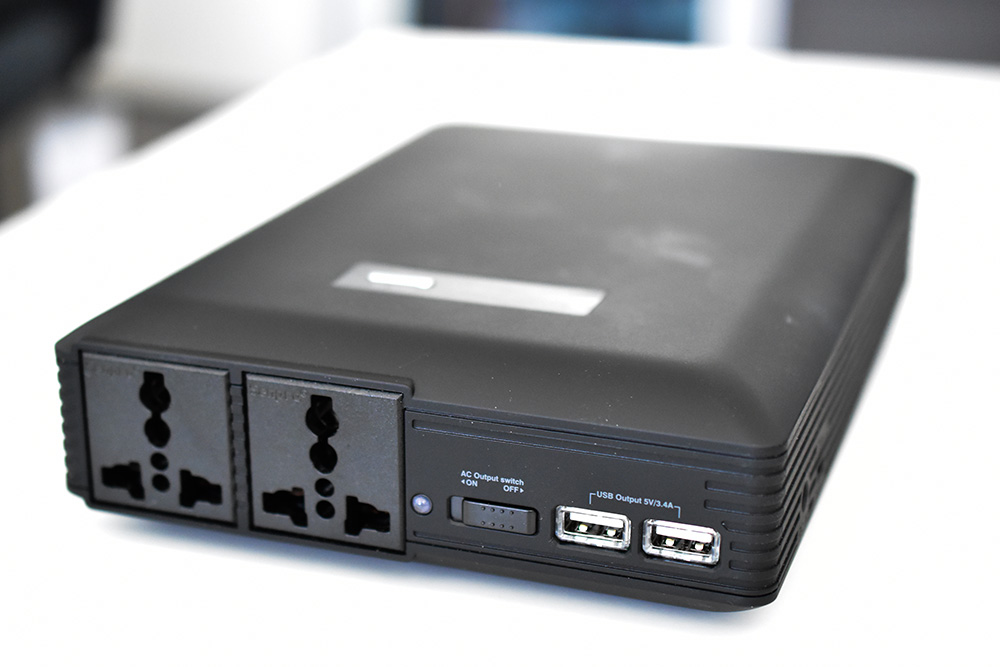 At a glance, it's rather simplistic, and that's a good thing. I like the design, look, and feel of the Chargetech 54K. It's black with a matte texture that's fingerprint-resistant. It has very few buttons, only the essentials. For consumer products, I prefer the ones designed to be intuitive that don't require a manual to use.
There's a small LCD window that shows your current charge percentage. As you charge, the percentage will go down so you can see exactly how much juice is left in the pack. I kind of wish it displayed more information, however at least it's consistent with the minimalism theme.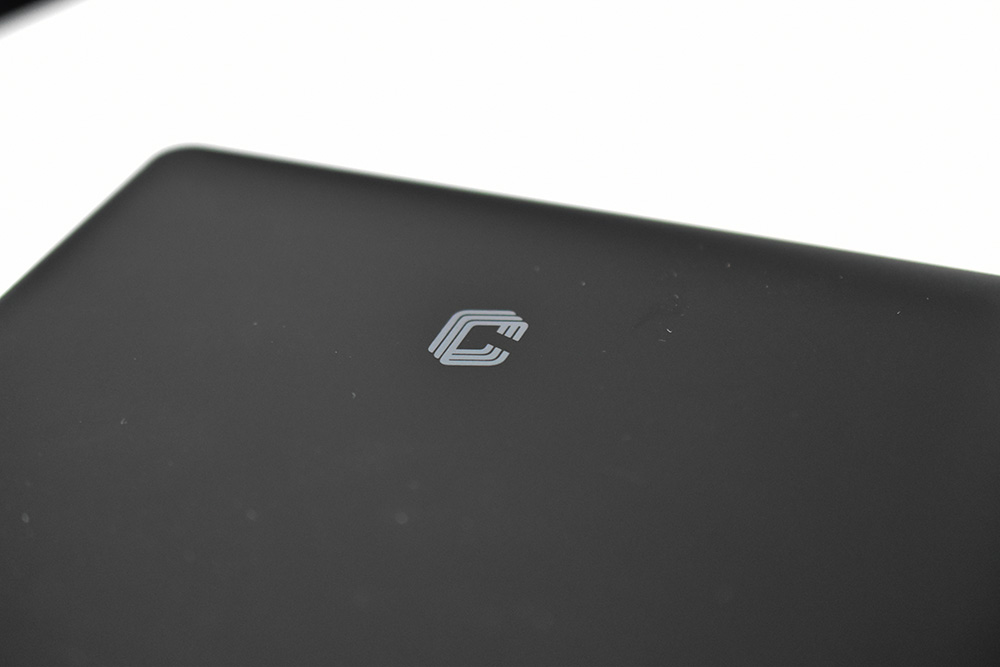 The logo is small and minimalistic, not obnoxious like other brands. I also appreciate this as a professional that moves around a lot. We all hate it when companies throw their logos everywhere and make us their walking billboard. The overall design and presentation of the Chargetech are simple, elegant, and professional looking. I certainly wouldn't feel awkward having this out during a meeting.
The ports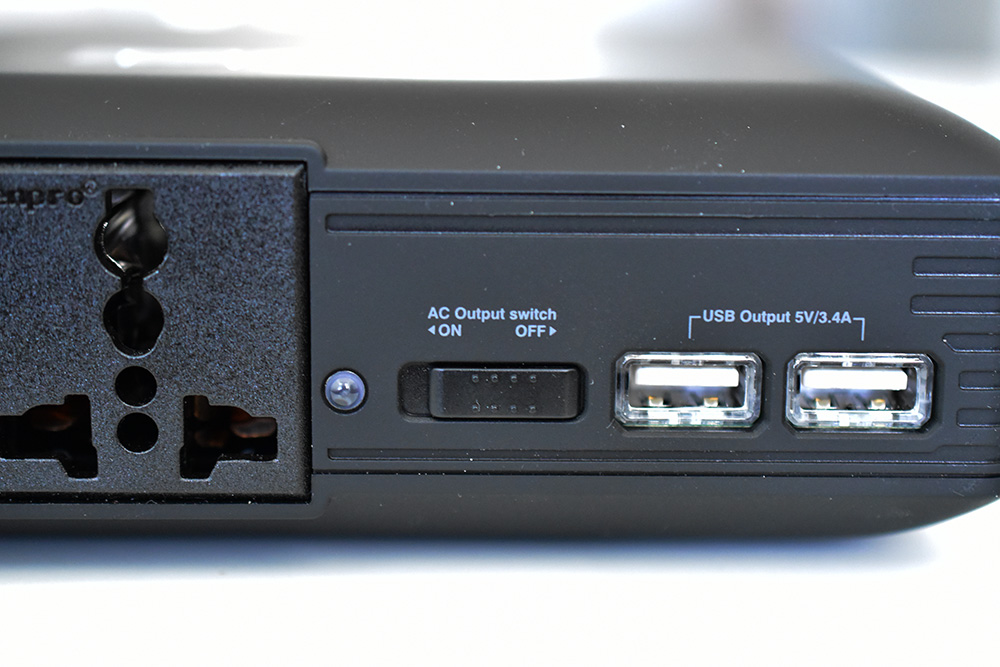 The engineers are Chargetech generous with their ports. On the side, there's a USB-C that lets you connect with most modern devices. Being in 2020, this is now a necessity. On the front-facing side, there are two USB ports for you to plug any device that uses USB to charge. This includes your phones, drones, and all portable devices.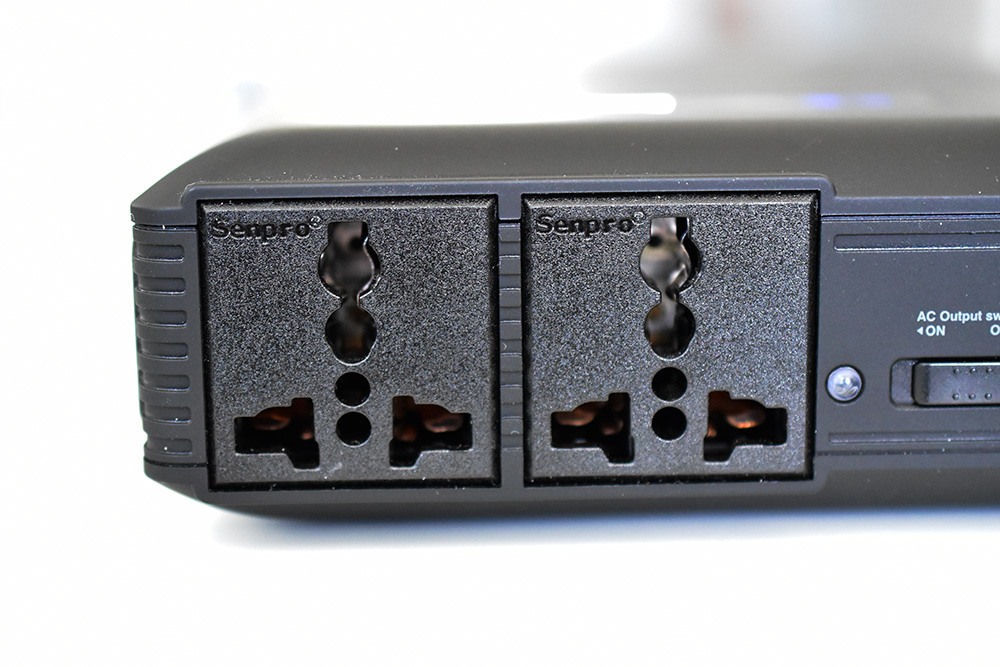 Next to that, there's not one, but TWO AC outlets for you to simultaneously charge two laptops. One is usually more than enough, but having two is interesting. I can't honestly think of a situation where I would need to plug in two AC devices in public. Luckily it doesn't take away from the design or look ridiculous. So I'm appreciative the option is there should I ever need to plug multiple AC devices in at once.
Capacity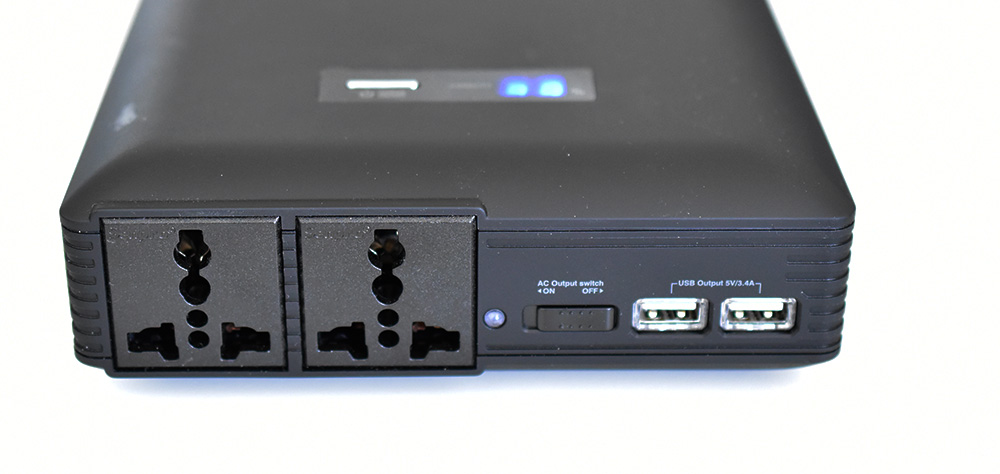 As stated in the name, this power pack holds 54,000 mAh. The United States version comes in 110V, but you can get an international version that's set at 220V if you travel frequently. How much exactly is 54,000 mAh? The answer can vary.
It's not enough to power a high-end gaming laptop or a PC tower for long. But that's not what you're getting this for anyway. The Chargetech 54K is aimed at the regular business professionals and students who are always on the move and need a reliable backup power pack to get them through the day or weekend.
Durability & Portability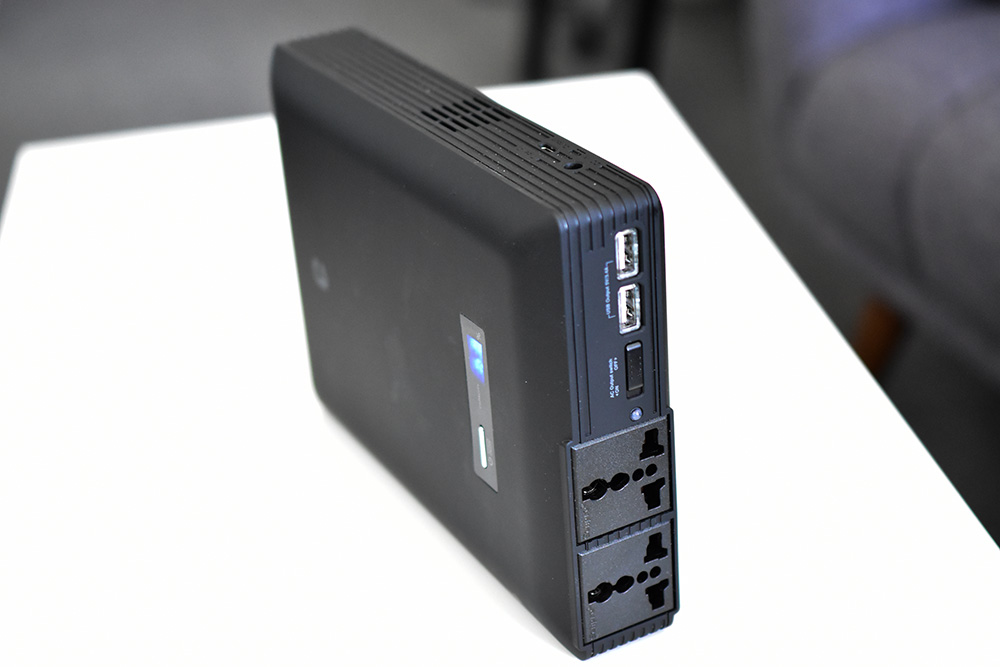 This one is a hit and a miss for me. The unit weighs 2.3lbs, which isn't that bad considering there's 54,000 mAh worth of power inside. It's well made, the overall construction is solid, and the plastic seems sturdy.
However, I have two concerns. First, the unit seems to have all of its weight on one side. You can feel this instantly the first time you lift it. My guess is that's where all the battery cells are located. This awkward uneven weight distribution can make it feel awkward to hold.
My second concern is because all the weights are unevenly distributed, you can "feel" the hollowness inside. There's a hollow space between the battery cells in the back and the ports in the front. As a result, the unit feels bulkier than it needs to be. It also makes me wary of dropping this unit and breaking it because of the hollow space creating an area of weakness.
I think if everything were more "tightly" packed, the unit would feel sturdier and even better in the hands.
Real-World Performance Test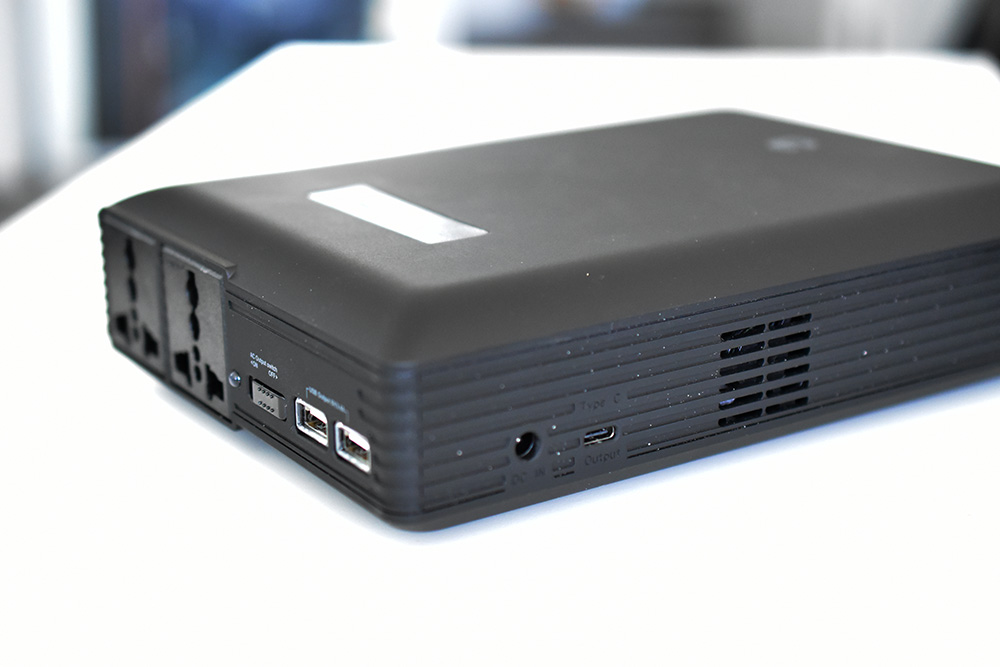 Now it's time to test the Chargetech 54K in the real world. For this, we decided to go an entire weekend, depending on the ChargeTech to power our laptops, phones, and TV.
My roommate and I both use Macbook Pro 15″ 2018 edition. We would use the laptop until we reached 5% battery and then plug into the ChargeTech's AC outlet to refuel. We were able to revive our laptops 4-5 times (total not each) from 5% to 100%. That's pretty accurate compared to the official numbers they released.
For phones, it was trickier, given the discrepancy with battery sizes. My roommate had a Samsung Galaxy S20 Ultra with a massive 5000 mAh battery. Meanwhile, I was sporting an iPhone SE with significantly smaller demands. Between our two phones, we easily got between 20 – 25 charges in total.
Their website claims it can power a TV for up to 3 hours. The results were different in our testing. Powering a 60″ Sony Bravia at 100% brightness and streaming Season 2 of Altered Carbon, we barely got through two episodes. The power pack was able to keep the TV on for about 1 hour and 30 minutes. This isn't exactly a problem because it's likely that Chargetech never intended the unit to power a 60″ TV. Perhaps with a 32″ TV, it can last closer to the promised 3 hours.
Final Verdict
The ChargeTech 54K offers a massive bump in capacity compared to traditional battery packs. The dual AC outlets give this power pack the versatility that few other packs can compete with. There are other battery packs on the market that offers AC outlet (such as the Omnicharger+), but few offer it at this massive capacity.
It's a portable powerhouse that's well built, delivers on performance, and is aesthetically minimalistic. At $279, it's a worthwhile investment if you're a heavy tech user who's always on the road and can never find an outlet at Starbucks.