How To Choose The Right VR Headset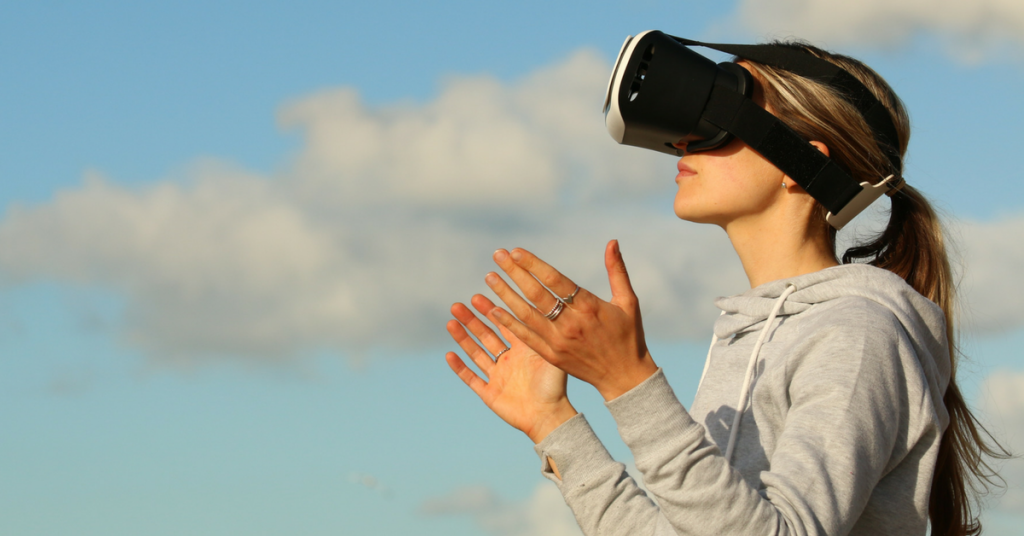 If you're a techie, you've probably heard of virtual reality (VR). This technology has been popping up during the last few years and is becoming mainstream. According to technology experts, VR headset use will reach up to 500 million units by 2025. Not only is it being used for recreation so that users can virtually jump into the best experiences without leaving their homes, it also has widespread application in the fields of education, business, health care and other industries. P

eople are naturally curious about this nascent technology and are looking for VR headsets to get their feet wet. Here are some factors to consider if you're choosing a new VR headset.
Price
VR headsets have a wide range of prices ranging from cheap to very expensive. If you just want to test the waters, try to look for something more affordable. There are many headsets around the $40 mark that won't break the bank. According to some online reviews, the View-Master Deluxe VR Viewer provides decent entertainment for anybody in the family at a reasonable price.
Customizable Features
A good VR headset needs to be customizable to make your viewing experience a good one. Many people are flocking to buy the Google Cardboard but it is very basic and limited in what it can do. to enhance and make a user's viewing experience great so that they will want to use the VR headset again, it needs to options like smartphone adaptors so that you can use it in conjunction with your phone, focus wheel and decent ergonomics so that it is comfortable. Aside from this, look for VR headsets that have more sophisticated built-in controls like tracking sensors, controllers or their own screens. These features will help you achieve the best viewing experience and the needs of other people when you let them borrow it.
Content
The whole point of buying a VR headset is so that you can immerse yourself in new experiences. A good VR headset has a good breadth of content so that users can enjoy them to the fullest. Try to find headsets that have affordable experiences like going on adventures with Batman in Gotham City or roaming the earth with Jurassic era dinosaurs. How about swimming the deep blue sea with dolphins?Before buying, check out the manufacturer's available content to see its breadth. Aside from this, content also needs to be affordable. Remember, there are VR headsets that are expensive so if you want to get your money's worth, there has to be limitless content available for your enjoyment.
Design
A VR headset also needs to have good design. It has to be ergonomic so that it sits comfortably on your face. There are headsets that are so comfortable you forget that you're wearing them. There are many headsets in the market. The Google Cardboard for example is very affordable and easy to use. You just snap them to your smartphone like a scuba mask and you're ready to go. While the experience is somewhat fun, the cardboard can be uncomfortable on the face and the surface tends to feel scratchy. Find something more comfortable if you have the budget.
Compatibility
VR headsets are still an evolving technology. While there is great promise in the market and the public is eager to try out this new piece of technology, there is still a big room to grow. This is why users should buy a VR headset that has good compatibility. There are headsets that can only be used with Android or iOs platform. There are others that have their own screens and cannot b upgraded. When it comes to this kind of technology it is better to find something that is flexible so that you can upgrade your phone or software without having to upgrade your VR headset.

Virtual Reality has been called as the "next big thing". According to some experts, this technology will soon take over our lives and using it will become normal in the near future. For now, VR headsets make a cool birthday gift or a treat to yourself for a job well done. Whichever headset you choose, find something that is within your budget with good content and flexibility.
The Ultimate Gift Guide For Entrepreneurs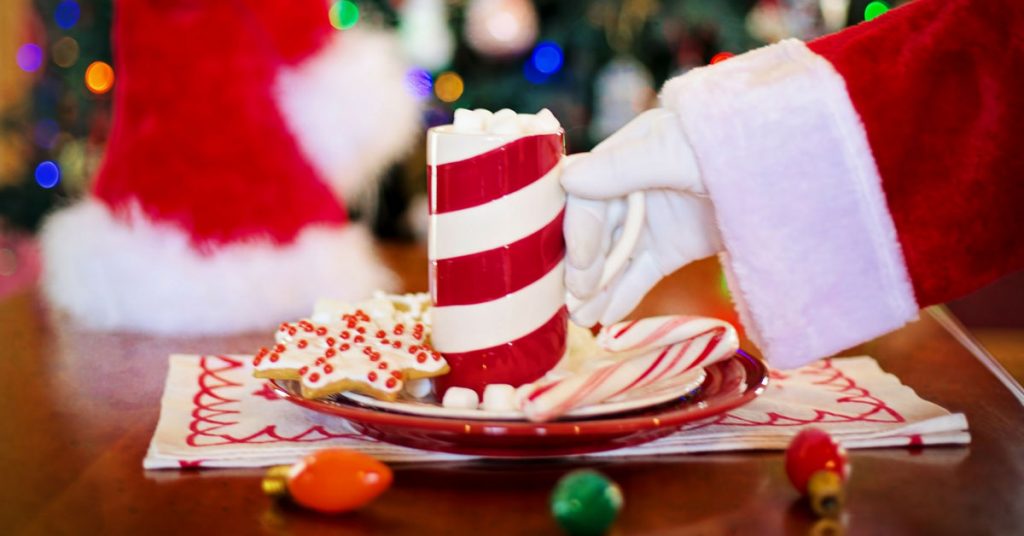 Here's a guide if you're seeking a gift for entrepreneurs in your life. The entrepreneur in your life is always pushing to be the best. This holiday, you can get them a present that will assist them in their venture. You can always take a look at the
hottest technology
this year, or perhaps you want to get them
something for their pet
. Whatever it may be, you'll be helping them enhance their lifestyle. The average entrepreneur is working every waking moment, growing their personal brand and building their business. We put together a Holiday Gift Guide that will help the entrepreneur in your life
crush it
.
Hyper Chiller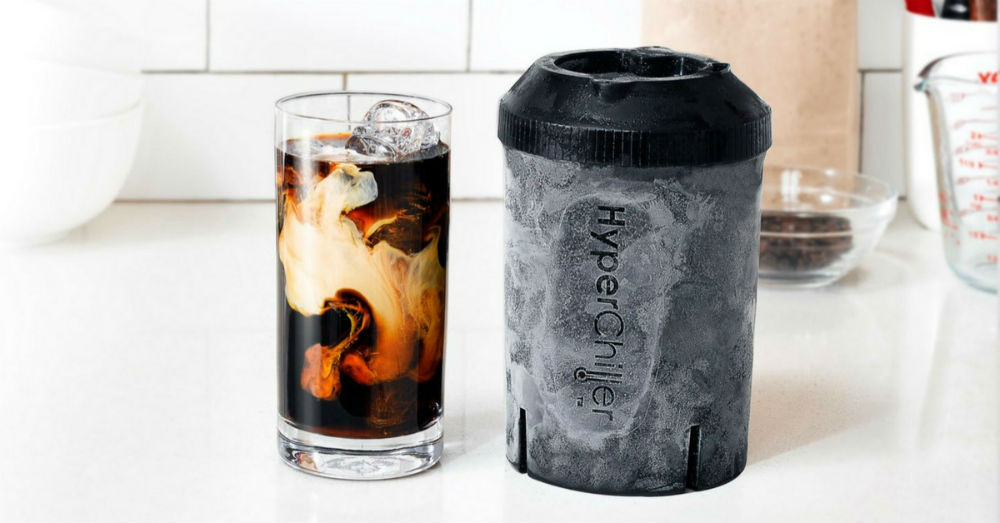 Have you ever wanted a cold beverage, but don't have the patience to wait an hour for your drink to chill?
Hyper Chiller
can fix that problem in
one minute
. It has a multi-chamber design that chills anything from wine, coffee, tea, or even shots without any dilution. This gift is bound to be frequently used and become a house favorite.
Travel Halo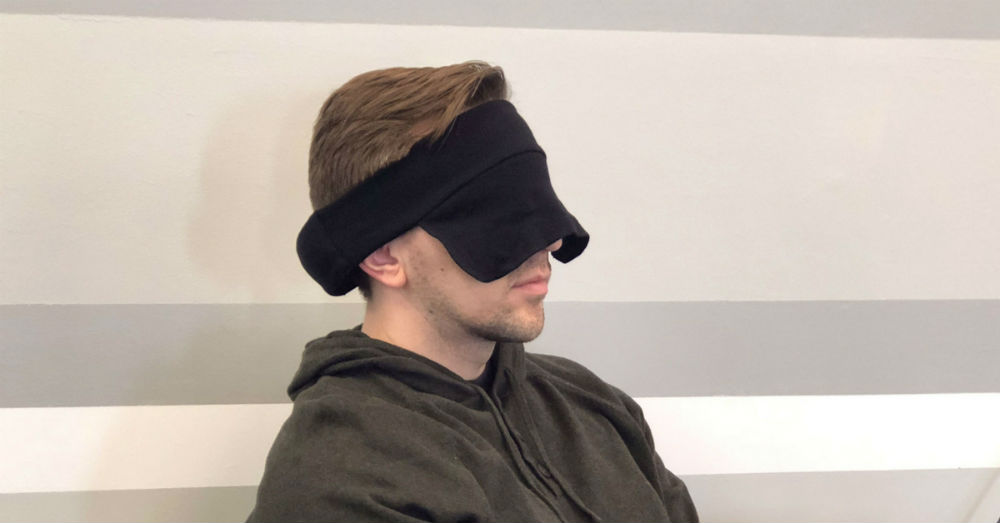 Perfect for the frequent traveler, the
Travel Halo
allows you to sleep comfortably no matter where you are. It's a less clunky alternative to the standard airplane neck pillow and is made to prevent your head from rolling while it's on. It is compact enough to fit into a carry-on, so you don't have to worry about space in your luggage.
Bellroy Notebook Cover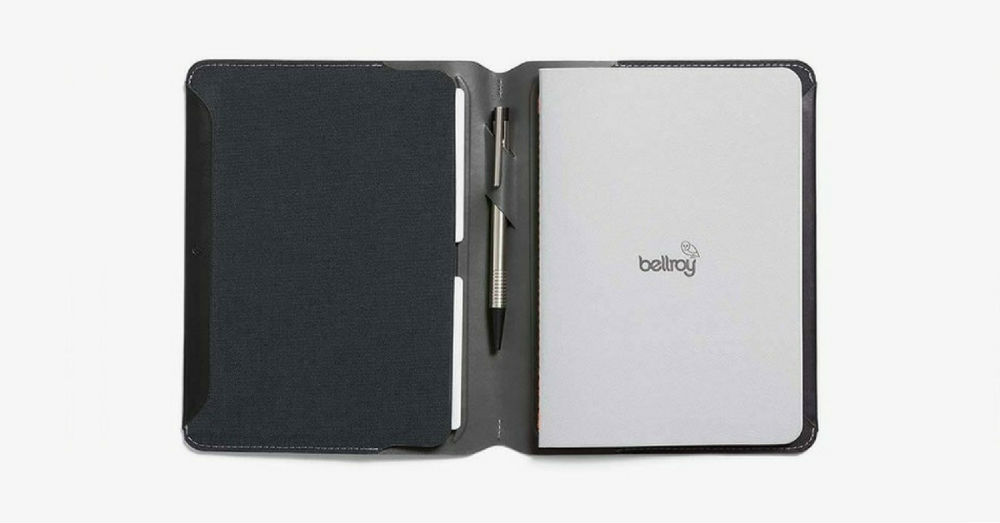 Another great gift for entrepreneurs. Do you know someone who's obsessively organized? The
Bellroy Notebook Cover A5
is a great accessory for their notebook or sketchbook. It can even fit a small tablet or e-reader. The leather is made of premium hides that have been tanned and dyed through to ensure graceful aging. This gift is great for the entrepreneur who is always networking and attending professional events.
DRIPO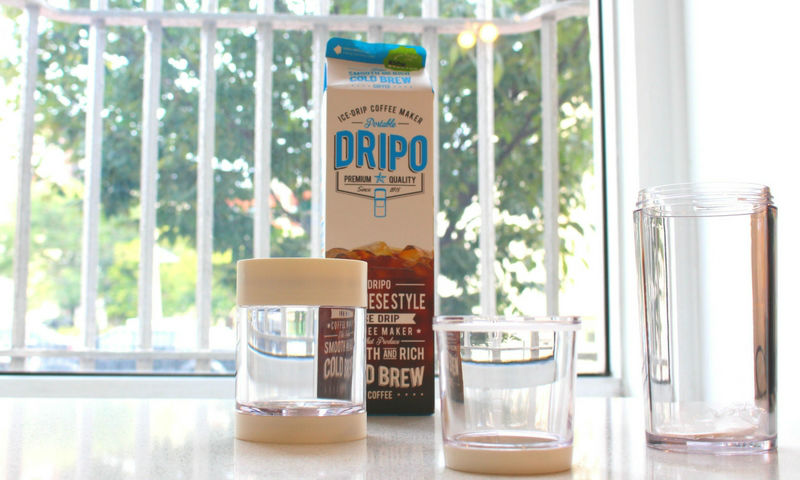 A fantastic gift for entrepreneurs who love coffee. This latest innovation in coffee has got caffeine addicts hooked on cold brew.
Dripo
has a proprietary slow-drip cold brew method that creates an old-world, bitter-free luxurious taste. The device releases 45 drips per minute, and a perfect cup of coffee is ready in about 2-3 hours. Dripo is ideal for the patient and those who appreciate coffee brewed to perfection. If you're looking for a gift for your company Secret Santa, this is it.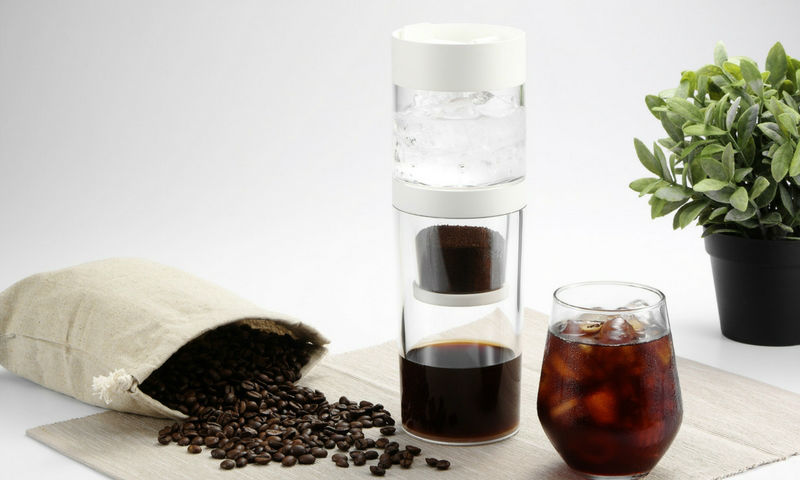 Portable Power Bank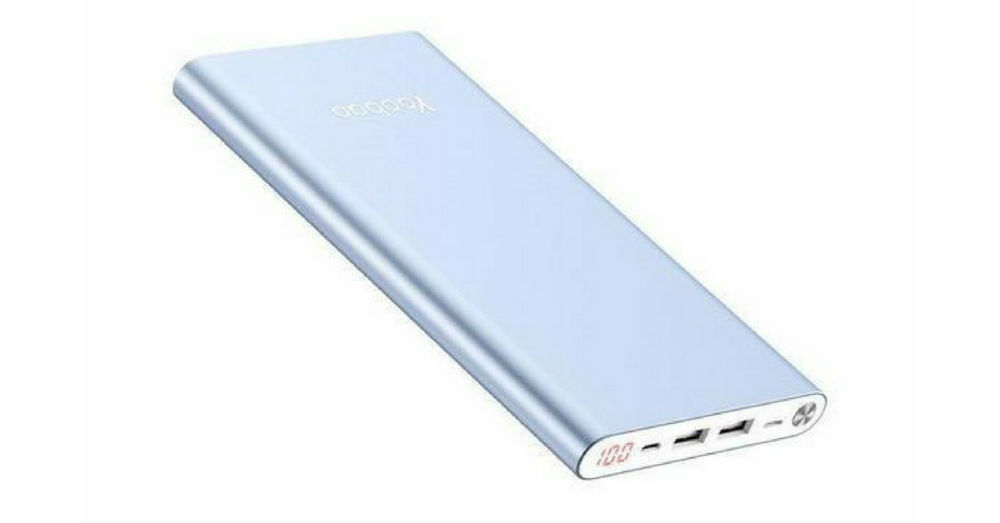 There's always that one friend that is constantly on their phone, complaining about low battery. Help them out by gifting the
High Capacity Portable Power Bank
. It has 7-10 full charges so they will never have to worry about their phone dying ever again. The power bank fits comfortably in your car, bag, or even your pocket! Both Android and iPhone users can charge at the same time, making it one of the most convenient charging banks out there. This is a great gift for entrepreneurs who are always on the move.
Adventure Assist Notebook
Travel efficiently with
Adventure Assist
. It is beautifully designed and perfect for organizing trips. Plan every detail of your journey beforehand and relive the adventure whenever you want. Adventure Assist is a great alternative to a conventional notebook or agenda. You can log your travels while you travel as well as have all your documents in the convenient pocket on the inside cover. Enjoy your dream trip over and over!
Espro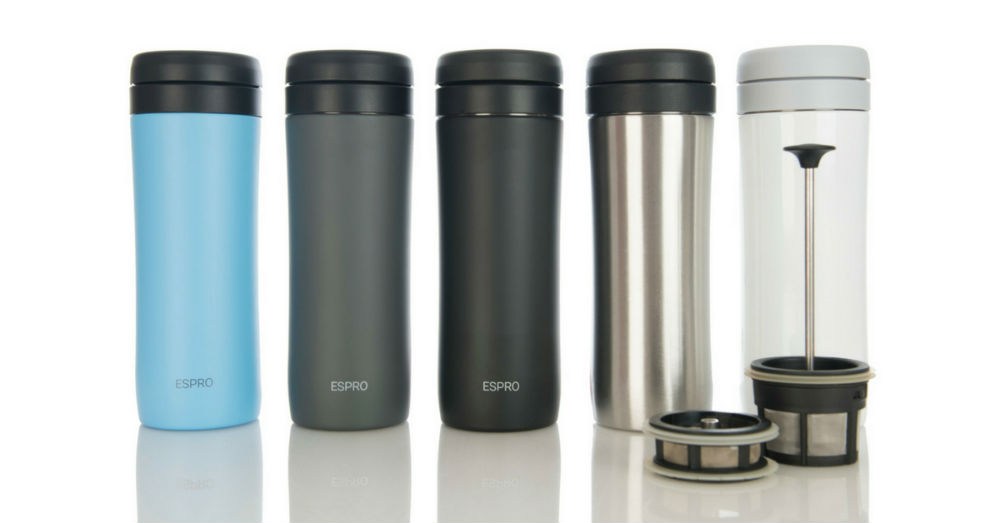 Take your favorite hot coffee with you, no matter where you're traveling. The French style two filter system in
Espro
leaves all of the flavor and none of the grit. Not only is it great for coffee, but you can also use Espro for tea too! It still goes through the double filtering system to provide maximum flavor. It is made of double wall vacuum insulated stainless steel and keeps your coffee and tea hot for 4-6 hours. You can venture to the ends of the earth with this travel press and be confident that you will still have your favorite cup of coffee.
Top 10 Black Friday Deals for Digital Marketers 2019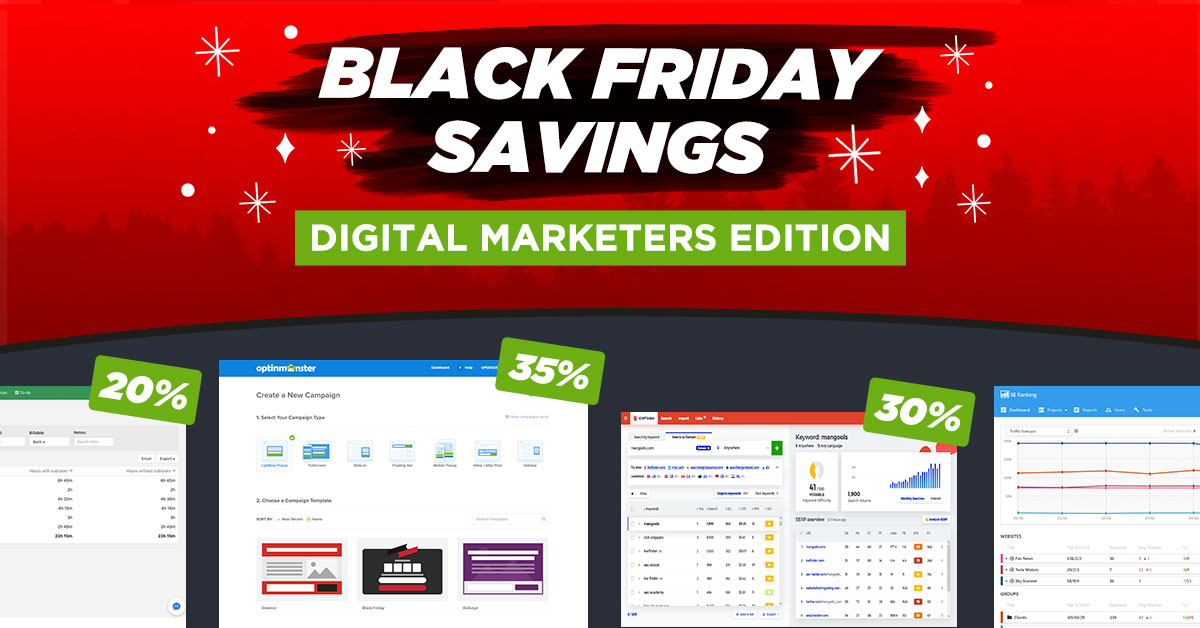 Rejoice, agencies and digital marketers! Black Friday deals aren't just for flatscreen TVs and doorbusters. This year, you can also get ridiculous discounts and offers for software and services to help take your business to the next level. Here are the top 10 hottest Black Friday deals you can take advantage of right now
1. Outreach Ninja

Generate traffic and grow your business with Outreach Ninja, an outreach platform. It's also one of the smartest and most intuitive influencers marketing and analysis platforms available.
The deal: Forget monthly subscriptions. Get a LIFETIME deal for $360 on the Flex plan and $720 on the Pro plan.
2. Penji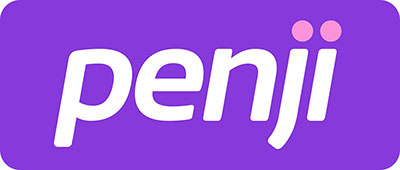 We're marketers, not designers. And hiring freelancers is a time-consuming process I don't enjoy. Meet Penji. It's a graphic design service that lets me work with a vetted designer on as many design jobs as I want - for a flat monthly rate of $369/m.
And if that deal isn't already good enough, here's their Black Friday promo code to make it even sweeter.
The deal: 30% off every plan - EVERY MONTH! Use promo code BLKFRI30. Code is limited to the first 100 customers. Valid from now until 12/1/19.
3. Timecamp

Want a time + activity tracking software your team will actually want to use? Then meet Timecamp. Timecamp has just what you're looking for. The SaaS software allows you to monitor activities and track your team's attendance. In addition to tracking, there are over 100+ integrations to the software you're already using.
The deal: Get 20% lifetime plans. Register for a new account then email sales@timecamp.com and mention this deal.
4. SE Ranking

Marketing agencies and digital marketers are probably already familiar with keyword and competition monitoring software. You've probably already heard of SE Ranking for that matter. SE Ranking is a densely packed SEO tool with features such as competitor monitoring, rank/keyword tracking, keyword research tools and backlink analysis.
It even has auditing tools to show you what you need to fix on your website to rank better. We actually use this ourselves and love it.
The deal: Get 30% off ANY plans. There's also a small chance your membership benefits will double if you're one of 3 lucky winners after their drawing. Use code BLACKFRIDAY2019 at Checkout.
5. Email List Validation

Email marketing is great...when the emails actually deliver. Solve your email deliverability issue with Email List Validation. The software lets you verify and clean your email database to ensure you're only sending it to working emails.
The deal: Get 50% off all plans with promo code BLACKF50.
6. Content Studio

Manage your content and social media together with ContentStudio. Perfect for digital marketing agencies, small business owners, and publishers looking for a platform to help curate and distribute value-driven content to boost their organic reach.
Also, built-in sharing tools let you easily disseminate your content and posts across multiple social media channels effortlessly. And I personally love the ability to automatically schedule to "republish" a post to create evergreen content that keeps on living.
The deal: Get 50% off all lifetime plans. AND get extra perks for signing up this Black Friday (more details on their website).
7. OptinMonster

Remember when everyone keeps saying email is going to go away? Yea...here we are 20 years later. And OptinMonster is proving that email marketing is here to stay. OptinMonster helps you convert and monetize your website's traffic. Get your visitor's attention with event-triggered popups and capture their interests with exit-intent forms.
The deal: Get 35% off all plans.
8. SocialPilot

This one is for agencies and marketers managing multiple client's social media accounts. Put all of your client's social media accounts on SocialPilot and leave it on Auto-pilot (bad pun I know...) SocialPilot lets you create, manage, schedule, and even finetune all your posts in one place.
The deal: Get 20% off discount on all lifetime plans with promo code SPFRIYAY20 at checkout.
9. LongTailPro

LongTailPro is for marketers, bloggers, and digital marketing agencies looking for an effective tool to help research and track long-tail keywords. In addition to its robust search feature, you can also track rankings for all your keywords on major search engines.
The deal: Get 50% off all plans with BONUS access to competitor research and SERP analysis tools.
10. Mangools

Mangools is more than just a keyword research tool. It's actually 5 tools combined into one platform, making it an amazing deal for marketers. You get the Keyword explorer, SERP checker, SiteProfiler, SERP watcher, and Linkminer all for the price of one.
The deal: Get 30% off lifetime discount.
For Black Friday, Mangools gives a 30% lifetime discount on its SEO tools, including KWFinder, SERP Analysis, Backlink Analysis, and Rank Tracking. The offer data starts on November 29th.
Read more at https://www.business2community.com/digital-marketing/10-hottest-black-friday-deals-for-digital-marketers-in-2019-02258828
Top 10 Luxury Watches You Can Afford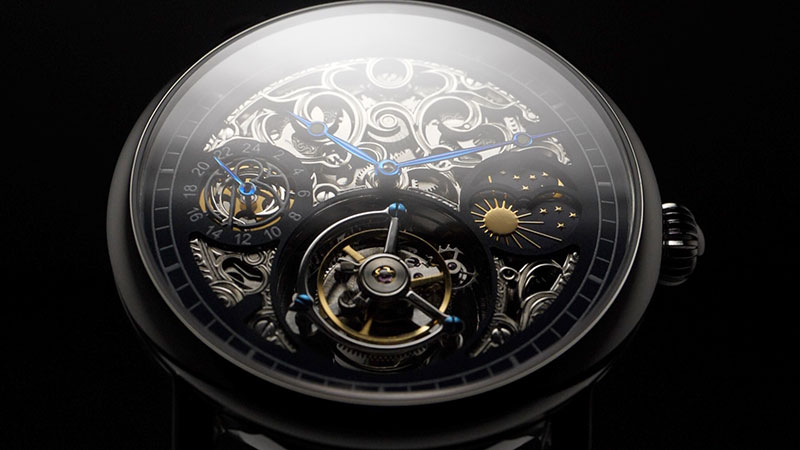 The science of horology takes an expert with a keen eye for detail. These experts dedicate their entire lives to create the most beautiful masterpieces that luxury watch enthusiasts yearn for. And when elements like expertise, craft, innovation, and aesthetics are rolled into one luxury watch, except that it will come at jaw-dropping prices!
That said, it's hard to muster up the courage to even visit high-end luxury watch stores, let alone owning one. From the cheapest at around $5,000 to the most expensive luxury watches at $100,000, this market is certainly catered to the upper class demographic. But would you believe it if we say you can buy affordable luxury watches under $2,000?
Yup, you heard us. Affordable luxury watches can now be yours or your loved ones for the taking at around $2,000 or less. If you've been looking for the perfect gift for your parents, better half, or special friends, here are 10 luxury watches you must check out.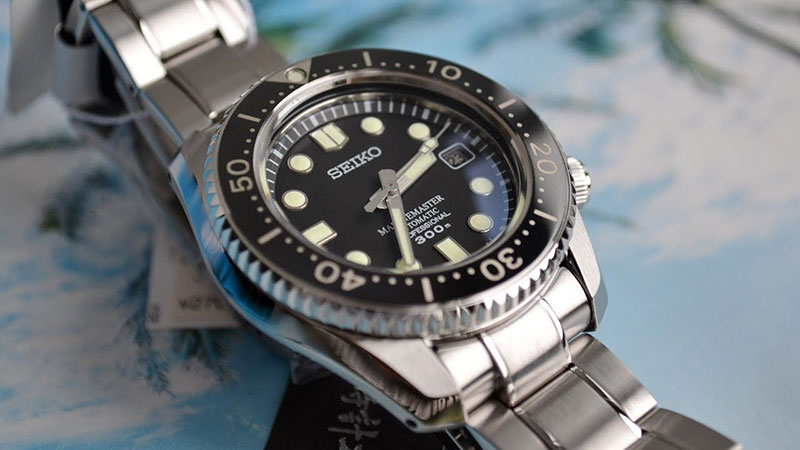 For the divers who want to show off some style underwater, the Seiko Prosper Marinemaster is one they should have.
What makes this affordable luxury dive watch amazing is the exclusive mechanism made especially by Japanese horologists. It has bespoke o-rings that can fend off tremendous pressure levels.
It also has a special stainless shroud that's only made for this timeless piece, and this watch is suitable for 300-meter dives.
PRICE: $1,004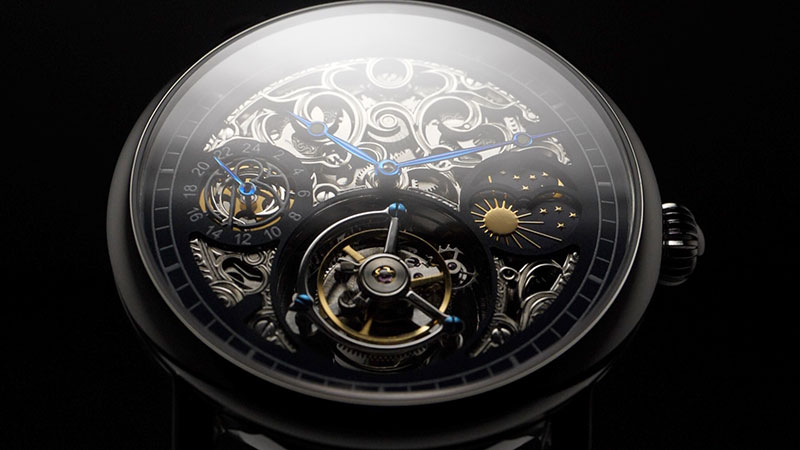 Perhaps one of the most unique watches on this list is the Era Time Pieces. The watch features a fully working tourbillon with a complicated mechanical movement rivaling similar watches that costs several fortunes more.
Featuring several makes of the Era Timepieces, the Prometheus leads the pack with its sleek and elegant design. The standard edition costs $1499. But if that's not enough class for you, then you can upgrade to the Titan Edition. Made of sturdy and classy platinum and embellished with around 78 diamonds, the Titan Edition was made to stand out from the crowd.
Given the complicated movement, fully functioning tourbillon, and quality of craftsmanship that goes into this watch - the Era Time Pieces is easily one of the most beautiful and affordable luxury watches on the market. Make sure to grab yours before they run out.
Full review here: Coming soon
PRICE: $1,499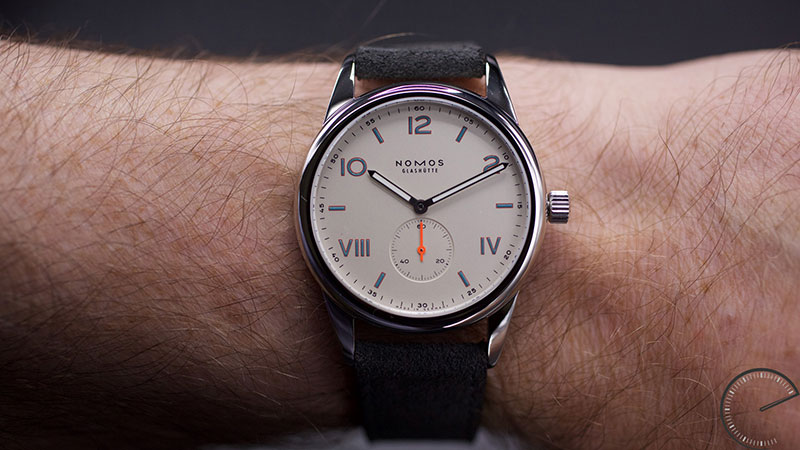 If you think reliable luxury watches are created in Switzerland only, think again. This is at the forefront of affordable luxury timepieces. It has a nice flair to its dial boasting a combination of Arabic and Roman numerals. Plus, the Superluminova illuminates its beauty even in the darkest of nights.
PRICE: $1,650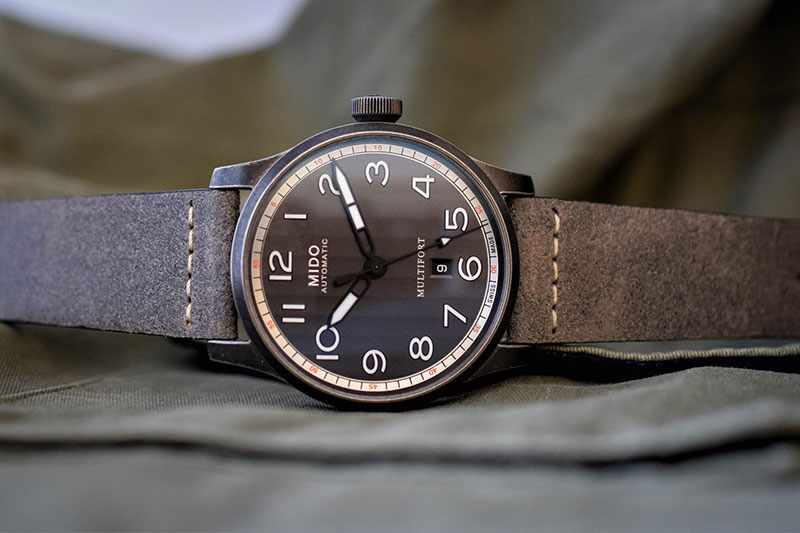 If you're looking for the perfect luxury watch for a younger recipient, the Mido Multifort Escape is an apt choice. At first glance, the watch emanates a vintage flair.
However, the makers have specially crafted this watch for the younger market, giving it a fashion-forward touch. It's water-resistant for up to 100 meters, dons a sapphire crystal, and AR-coating on each side.
PRICE: $890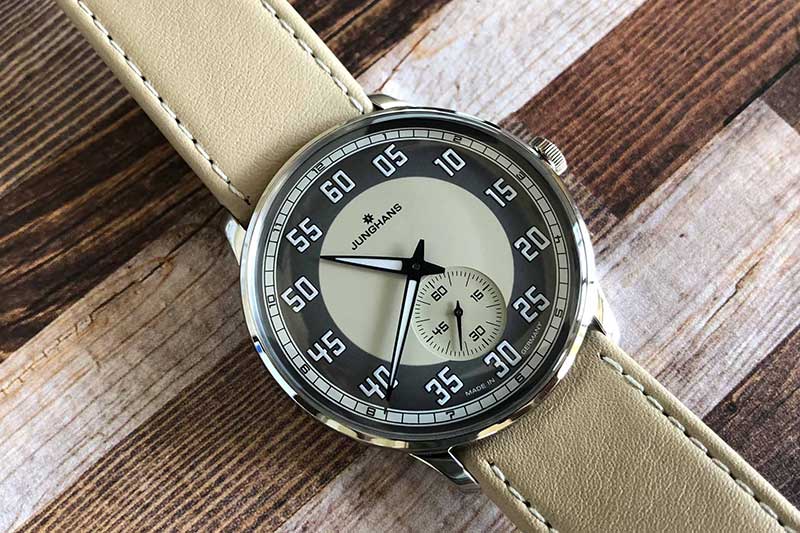 When it comes to mechanical watches, a keen eye for detail is a primary factor to consider. And the Junghans Meister Driver is nothing short of technical and amazing.

With a touch of retro aspects, this modern timepiece is made with artistry and precision with Germany technology. The few perks you get from this watch is the plexiglass crystal construction, Sicralan coating, and a two-tone appeal that's aesthetically pleasing.
PRICE: 2,200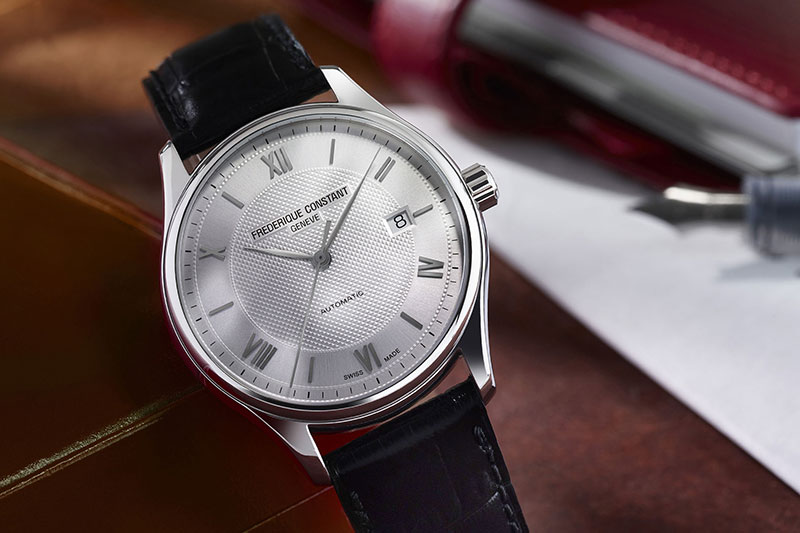 There are many reasons you must go with the Frederique Constant Classics Index aside from its Swiss automatic movement. This is one of the most trusted economical luxury watches that give you every value for your money.
Some of its most distinctive features are water-resistant up to 330 feet, scratch-resistant sapphire crystal case, silver-toned luminescent hands, silver dial, anti-shock mechanism, and more.
PRICE: $995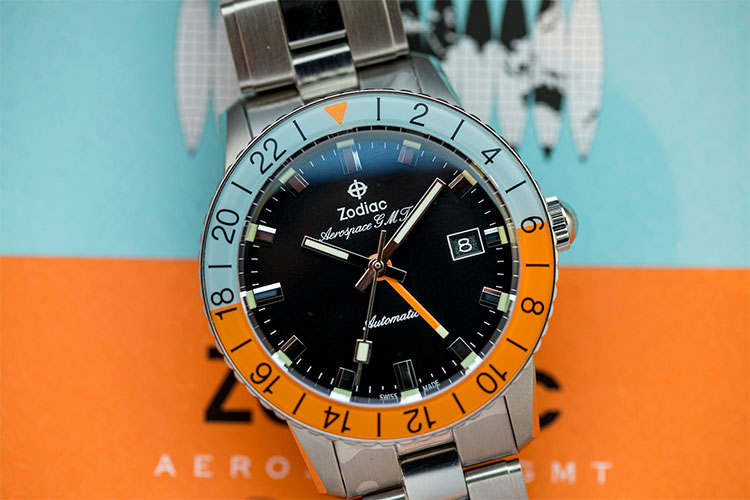 Taking its roots from the Zodiac that emerged in the 1960s, the Cole Pennington Zodiac Aerospace GMT is a limited edition luxury watch that became a huge hit when it hit the market.
It boasts of a 40 mm case, modern design, funky tones, and its most unique feature — a three-link steel bracelet!
PRICE: $1,695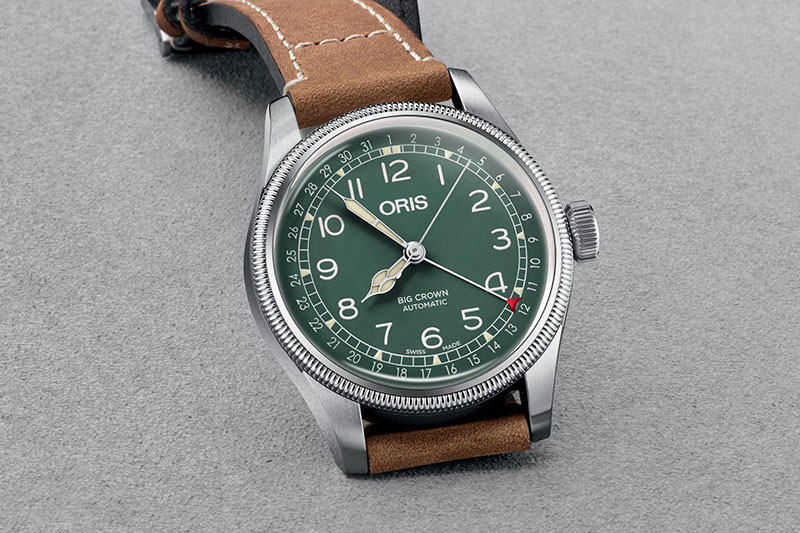 Gifting a luxurious watch for everyday wear doesn't have to break the bank. The Oris Big Crown Small Second Pointer Day luxury timepiece is a beautiful sight to behold.
With a leather strap that shows off a stunning contrast stitching, it can be worn during any casual or formal occasions.
PRICE: $1,360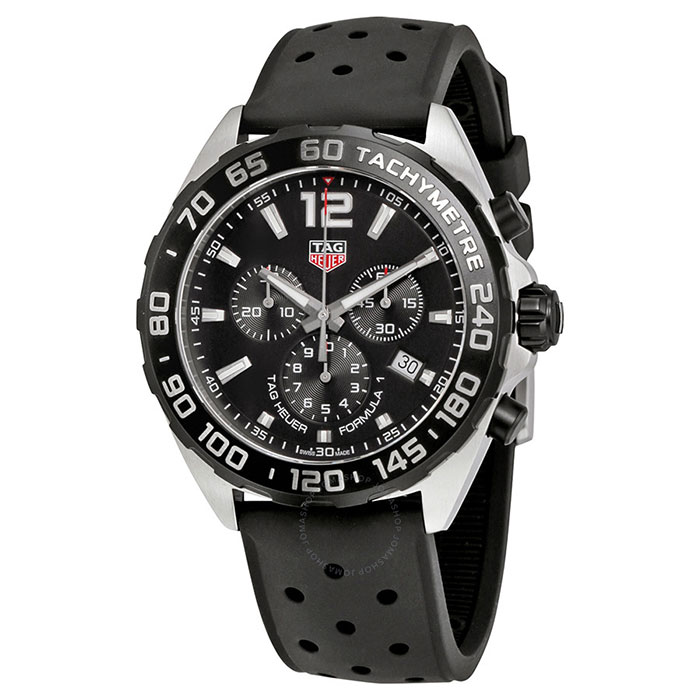 Another stark timepiece for everyday use, the Tag Huer Formula 1 is a magnificent masterpiece with a black titanium steel case and bezel.
Other components that make this watch tempting are the water-resistant feature, luminescent hands and indexes, chronograph movement, and the minimalist perforated black strap.
PRICE: $830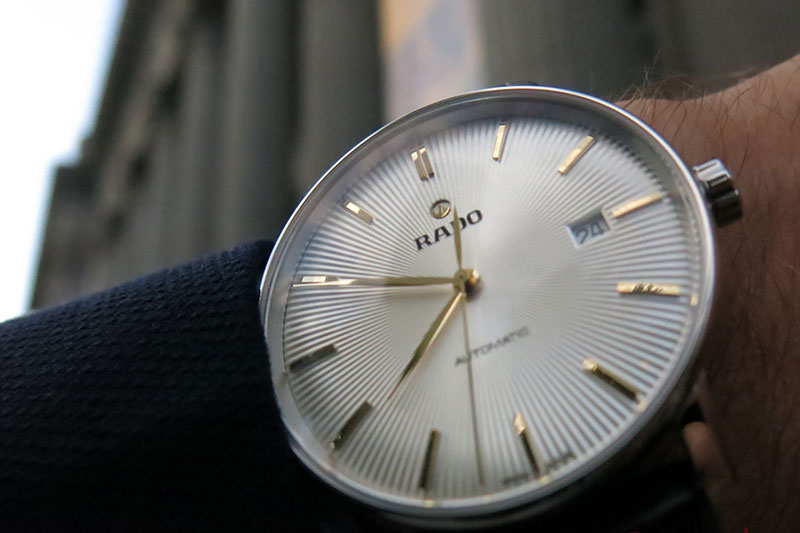 For the NBA fanatics, the Rado Couple Diamonds luxury timepiece could be well within their reach at an affordable price.
Crafted for NBA superfans, this watch is made of Spalding basketball leather. The case-back also dons an NBA logo, which is customizable by 30 various medals, apt for every NBA team.
PRICE: $1,400
Conclusion
There's no shortage of affordable luxury watches in the market today. With technological advancements, anyone can now afford to get one!