Beating The Post Holiday Blues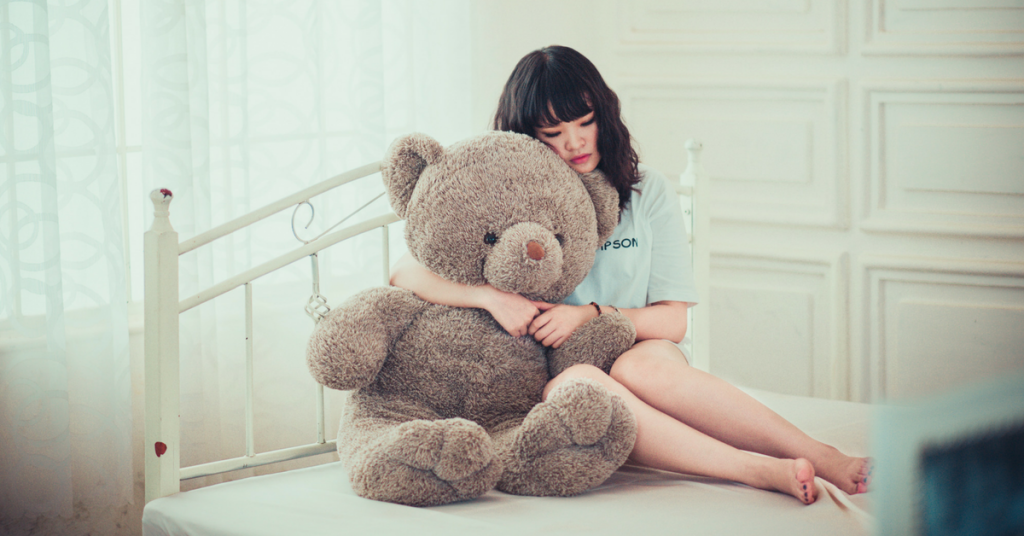 The Holidays are always a rush of gift giving and food. We usually ride the season with a lot of adrenalin to help us get through the parties, vacations, and coming home to mom and dad's. But, after you've opened all your presents and uploaded your holiday pics to social media sites, the adrenalin wears off and you start to feel down in the dumps. It is no surprise that holiday blues usually take place after the trimmings are taken down and the festivities have ended. During the crash, fatigue sets in, we don't want to go to the gym and postpone opening and reading emails. All we feel is laziness usually due to over indulgence of food. But it does not have to be this way. Here are ways to kick the post holiday blues.
Stay Connected
Just because you've said goodbye to friends and family does not mean that you can't communicate with them until the next holiday season. Drive away the doldrums by keeping in constant contact. Continue to update them on social media or send them emails from time to time. Call mom and dad on the phone even just to say hi. When you stay connected with the important people in your life, you feel less lonely and won't miss them as much.
Exercise
Did you know that exercise is a good way to get rid of depression? Working out can actually make you feel better. Exercise releases dopamine into the bloodstream so you feel happier and content. As a bonus, you get to melt off pounds that you probably put on indulging in turkey and dessert during the holidays.
Plan Your Next Holiday
Nothing can get you more fired up than thinking about your next trip. Why wait for Christmas when you can plan another getaway during Valentine's Day or any holiday? It can be something simple as a budgeted long weekend or even an overseas trip. Whatever your plan is, it will make returning to work easier and help you avoid thinking about the holidays. Cultivating something positive and forward thinking is also a good way to reset your brain.
Schedule Fun Activities
Drinking alcohol will only make you more depressed, so switch to scheduling fun activities instead. Research tells us that having things to look forward to makes us happy. You can host a President's Day party with friends or a small tea party to catch up with friends you weren't able to visit during Christmas. If you want to keep it simple, you can engage in movie night with your siblings, dinner with the family, or a relaxing massage.
Spend Time Outdoors
This might not be possible for some people but spend time outdoors every day. According to a meta-analysis of 10 studies, spending as little as 5 minutes outside everyday can help improve mood and self-esteem. Spending time outside is also recommended for people who suffer from Seasonal Affective Disorder (SAD) or winter depression.

Keeping these strategies in mind can help you beat post-holiday depression. The holidays have to end, but it does not mean to say that the fun has to stop. Think of these suggestions every time you're battling post-holiday misery.
The Dirt on Filthy Casual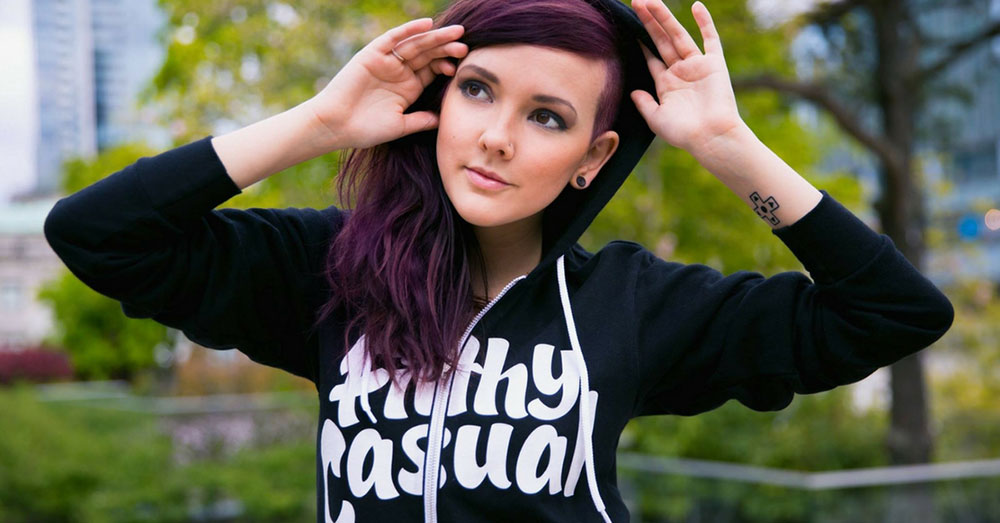 These are the guys that created a community behind a brand.

Jason Soprovich and Mike Gaboury are the creators of Filthy Apparel, a premium lifestyle brand based in Canada focused on the gaming industry. The beauty behind the Filthy Casual brand is the positive influence that it has on the people wearing the clothes. What makes their apparel different is that it is for gamers of every level, whether you are a professional or play casually every so often. This is about growing as an extended family, with people you meet virtually, at conventions, or through social media.Jason and Mike began their adventure 7 years ago as nothing more than just a hobby. They were never the cool kids, but not quite the nerds either. Their similar interest in World of Warcraft brought them together as friends and decided to form a company together. Unsure of which industry to reach, they pursued music. They quickly learned that it was not something they had passion for, and discarded the idea soon after. Clothing sounded reasonable, they thought, and that was where they poured their creativity to this day.What started as 50 shirts for friends became something much more, for a community with a large demographic. According to The ESA, in 2015, 155 million Americans play video games with an average of two gamers in every gaming household. With a large audience in the United States alone, Filthy Casual is quickly becoming the ultimate lifestyle brand for gamers. Their online store features a wide range of products, from graphic t-shirts and snapbacks to artwork in the form posters and prints. Their apparel is focused on comfort, made with premium fabrics and materials. Growing quickly, their product line will be expanding within a few months time.The culture that Jason and Mike built for Filthy Casual is unique in the fact that they have remained humble throughout their success. Their appreciation for everyone involved thus far, from their photographer Darshelle Stevens to all the family and friends they have met along the way, is expressed through their language and stories shared. Filthy Casual Spotlights feature individuals that are equally as passionate about the gaming community as they are. Social media has been an outlet for Filthy Casual to reach and engage with fans. Their Twitter is flooded with people around the world wearing their apparel, while their Instagram gives you a behind the scenes look into the people behind the brand.Keeping up with the gaming market is one of their priorities that has contributed to their success. Jason and Mike are constantly watching gaming trends and many times, designing on the fly based on what is forecasted. The Filthy Casual team has traveled around the world, with Vancouver, Austin, and San Diego being some of their favorites. Their growth is no secret, with companies actively reaching out to them. They have collaborated with some of the most respected people in the industry like Rooster Teeth, where Filthy Casual designed a shirt based on their aesthetic. Others include Kinda Funny Games, Deep Silver, and are currently in talks on secret projects in the gaming industry.Filthy Casual is a brand filled with passion and their mission is to spread the positivity that they have seen in the community. They are the family that you wish you had growing up, and are pioneering the way for people to come together based on similar interests, just as Jason and Mike has. They made a clothing brand that they believe in and wear themselves. The best advice they can give is, "Be willing to be dynamic, find where you fit in, and don't give up." Filthy Casual is as respectable as the team behind it. What was once days filled with World of Warcraft is now an apparel company sought out by fans around the world. Because their foundation is built on connecting with people and building relationships, they do not offer sponsorships of any kind. Everyone that wears their clothing is a true fan, and they pride themselves on being authentic without having to spend any marketing dollars.

As Filthy Casual continues to grow, they hope to see their apparel on the average gamer. They have turned down opportunities for entering retail stores, but are considering opening a flagship store of their own within 5 years time. Jason and Mike want to give their customers a personal experience that only they are able to give. Fans from around the world are purchasing their product in their online store and at conventions. Some are collecting the apparel, such as one of their customers in the UK, who has 46 of their pieces. What they want their fans to know is that Filthy Casual is all inclusive and to not be afraid to say hello. Think of them as an extended family, the guys that have your back when there is no where to turn. That is the Filthy Casual lifestyle.
Activated-Charcoal and 5 Reasons Why You Need it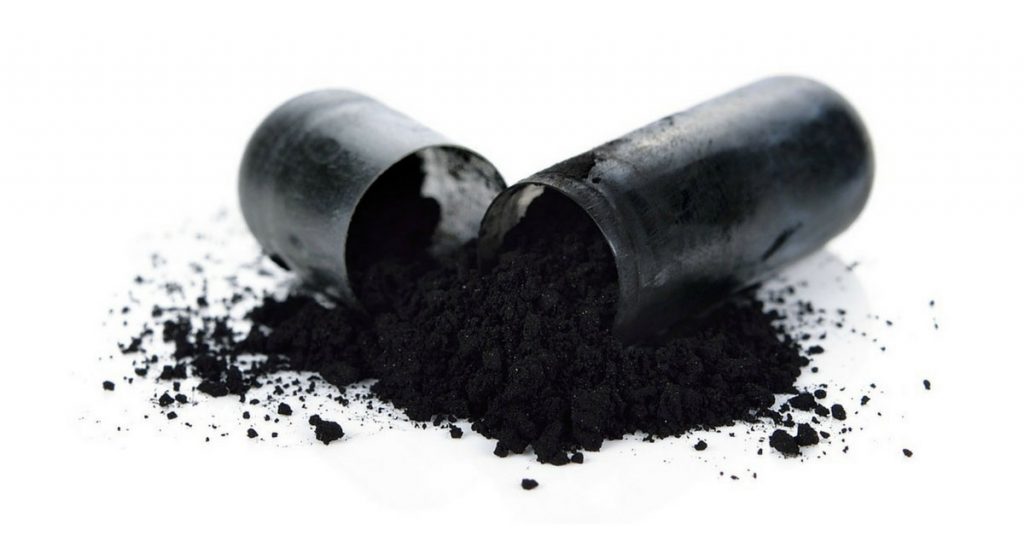 Activated-charcoal is a natural remedy for releasing toxins and harmful chemicals trapped our bodies. It will flush out the toxins and leave your body cleansed, healthy, and fit. To get the best healing effect on the body, you must use the activated-charcoal extracted from natural resources. Activated-charcoal is the carbon produced from coconut shells, nutshells, wood, and other natural sources. The uses and benefits of activated-charcoal are as follows:
1. Teeth Whitening
You must be consuming either tea, coffee, alcoholic drinks, or berries which elevate the chances of leaving some stains on your teeth. This can be easily removed with the use of activated-charcoal. Activated-charcoal restores the pH balance in your teeth and helps them fight against cavity and gum disease. It also freshens your breath and makes your teeth look whiter. This is a very cost effective remedy that draws back the perfect smile on your face with visibly whiter teeth. For the most visible results, you must brush your teeth with activated-charcoal for two or three times a week.
2. Overcoming Gastric and Bloating Issues
At times, we consume f
ood that is not easy for the stomach to digest
, causing severe gastric and bloating problems leading to heartburn, acidity, and even more complications. Consuming activated-charcoal helps with gastric and bloating issues. It binds together all the elements of the food that cause gastric and related problems. Consume 500 mg of activated-charcoal with water an hour before an acidic or spicy meal. Take one more glass of water right after charcoal consumption. The charcoal will dissolve in your system and trap all the bloating and gastric elements preventing any discomfort.
3. Cleansing Mold
Mold is harmful for our body and it's responsible for kidney failures, liver failure, eye irritation, headache, vomiting, and other related issues. Inspect your home often for mold and use charcoal to prevent mold growth from coming back.
4. Water Purifier
Activated-charcoal purifies water of pesticides, chemicals, other wastes, and solvents. This way, it filters and purifies the water to make it safe for drinking purpose. Make a habit of drinking at least 8-10 glasses of purified water to stay fit and avoid major diseases.
5. Cholesterol Reduction in the Body
The use of charcoal also helps in lowering the bad cholesterol level in your body and increasing the good cholesterol level. It shows its effects in about four weeks with regular consumption of 8 milligrams.With the evaluated use of charcoal in the normal day to day life and you're sure to reap a host of health benefits in the long run.
Why Millennials Are Leaving Big Cities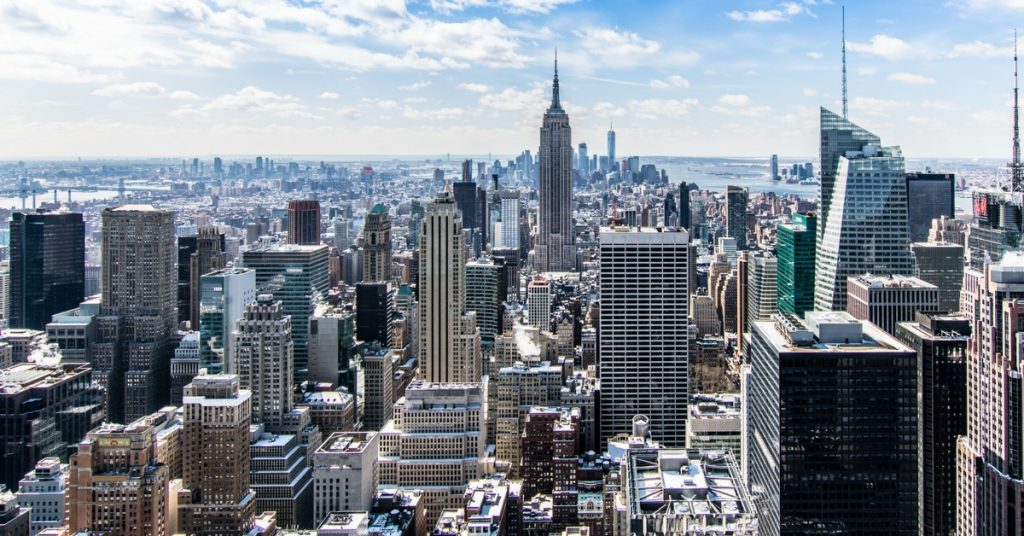 Don't confuse the millennial presence in cities with a

desire

to be in a city. The population of millennials in large cities may be dense, but since 2010, there has been growth in suburban and smaller urban areas. Not only that, but millennials are moving out of big cities like New York in droves and moving into neighboring areas. Up and coming cities like Camden is showing promise as an alternative to their neighboring city, Philadelphia. With more options and prices for housing dropping, leaving a city may not seem like a bad possibly. The reasons for millennials leaving a city may not be too surprising.
Struggle for financial stability
It's not surprising to find that the millennial generation is struggling financially. With the recession and lack of jobs, the expense of living in a city just doesn't seem worth it. Though unemployment has lowered, wages are still stagnant. At first glance, it may seem as if millennials prefer public transportation, but it may also translate to the difficulty of affording cars. Millennials are marrying later or not at all because of the lack of financial stability.
Living in a city was temporary
A large city meant job opportunities in the eyes of a millennial. However, it is expensive and chaotic. The allure of bars and skyscrapers have less of an appeal in the long run. Meanwhile, smaller cities with a growing economic sector like Camden seem more attractive, especially for job opportunities. Many new startups try to keep their offices in a more affordable area, which many times is not within a large city.
Lower priced housing
Not so long ago, purchasing a house seemed almost impossible because of the inflated prices. Though millennials are known for renting rather than purchasing, the housing market is slowly improving, and houses seem more attainable. Moving into the suburbs or a smaller metro area is better financially in many cases.
Preferences change
Today's 30 - 44 year olds are moving out of cities and into the suburbs or faux urban suburbs. Contrary to what was once believed, millennials still have that dream of living the American dream of having a big single house with the fence and lawn. Now that the older millennials are more established in their career, they don't feel a need to stay within the confines of a big city. Though the move out of a city and into the suburbs may seem slow compared to other generations, it seems that people are just planning to migrate at a later time.