How The Technology of 23andMe Benefits You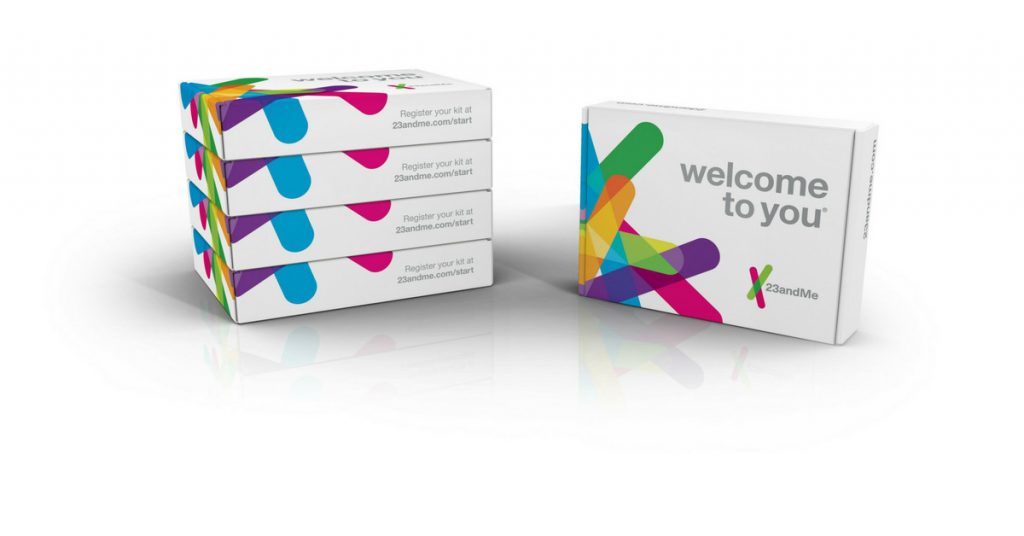 Tracing down our ancestry is a difficult but possible task thanks to 23andMe. Ancestry research is an obsessive hobby that is provoked by curiosity. You can discover historical events, trace medical conditions, find birth parents, and understand yourself through DNA testing. With 23andMe, people can now discover the truth about their genes. Through extensive DNA analysis, 23andMe can interpret your biological roots from a simple saliva sample.
More than 500,000 consumers have bought a test from 23andMe. For it to work, consumers have to spit into a tube and ship it to the company. To retrieve your results, you must first create an account on the 23andMe website and log in within six-to-eight weeks to view your data.
The massive biotech company employs scientific researchers to study customer data for research on inherited disorders. The team is filled with quality workers and a pool of professional partners in fields like pharmaceutical and biotechnology. 23andMe hopes to provide consumers who wanted to know about their DNA information on any potential genetic disorders or diseases. For the first time ever, the genetics company offers direct to consumer genetic tests on breast cancer. Anyone who is curious about their future health risk, 23andMe is the ideal service to get answers from.
In tracing back your genetic roots to compare you to a total of 150 regions, people can now discover their DNA background. 23andMe have united many disconnected families from their service. The option to publicize your results to rekindle with other family members have proved to serve a great purpose to users.
The precision of 23andMe is impressive. The results are not vague responses. The scores show percentages and specific breakdowns on your ancestry. With a total of 150 regions, 23andMe ensures an informative report to fulfill your curiosity. The ancestry discovery has given people an identity and the chance to reconnect with their culture. Customers have the opportunity to share their results for research purposes, so most have consented while others chose to remain anonymous.
The health and wellness report will analyze your genetic risk for up to 10 diseases. This information is intended for people who are concern about their future health. The data comments on your potential variants to lactose intolerance, saturated fat and weight, alcohol flush reaction, genetic weight, deep sleep, muscle composition, sleep movement and more.
The more serious analysis are the findings of potential late-onset Alzheimer's disease, Parkinson's disease, AAT Deficiency (a lung and liver disease), Celiac Disease, Hereditary Hemochromatosis (iron-related) and Hereditary Thrombophilia (blood clots), and others. Users do not have to oblige and see the results, you can choose to keep the answer hidden.
Although the company have experienced issues with the FDA in the past, since last April, the FDA agreed to allow 23andMe to sell direct-to-consumer genetic predisposition tests for 10 diseases, including Parkinson's, Alzheimer's and Celiac disease. This innovative business idea is benefiting many consumers. 23andMe's technology have reconnected families, provide useful knowledge, and give health warnings.
The innovative biotech company proves just how rapidly technology is advancing. DNA testing will only improve from this point on. 23andMe have benefited many customers with their technology. As they continue to grow and improve, a 23andMe spokesperson shares how the technology of 23andMe benefits you:
How does 23andMe work?
"You can read about the process on our website here. You choose from our two products – the  Ancestry Service and Health + Ancestry Service. You can either buy the kits from one of our retailers (Target, Walgreens, CVS, Amazon, etc.) or from our website. Your kit will take 3-5 days to arrive, you follow the kit instructions to spit in the tube provided, register your kit with the 14-digit barcode associated with your kit, and mail the tube back in the prepaid package.
In approximately 6-8 weeks, we'll send you an email letting you know your reports are ready in your online account!"
What inspired 23andMe?
"Our company's founders believe that everyone has the right to access their personal genetic information. We believe in the power of genetics to transform health and empower people, and that your genetic information is the most valuable thing you can contribute to help accelerate research".
How will people benefit from 23andMe?
"23andMe customers will benefit in three ways:
Access Revolutionary Science

The only crowdsourced data set for genotypic and phenotypic big data analysis.

Health and ancestry reports driven by top-tier scientific rigor

Data-driven drug development by accomplished scientists

Discover Evolving Insights

Explore your unique health, ancestry, wellness and personal trait data

Engage with family members or connect with new ones

Learn more as new reports are released

Improve Healthcare

Easily participate in disease-fighting research

Drug development based on human genetics

Stay informed about the impact you're making"
Are the analysts completely accurate?
"We proved through the FDA review process our ability to accurately call, or find, these variants with 99.9% accuracy when compared to Sanger sequencing results, the gold standard for accuracy.
23andMe uses an Illumina genotyping chip, widely used in academic and medical research, to capture genetic information and samples are processed in a CLIA-certified laboratory, the gold standard for laboratory testing, that also adheres to CAP (College of American Pathologists) standards. These are the same standards applied to doctor-ordered tests. We also have a variety of proprietary validation processes and quality controls that are applied to data before information is ever returned to a customer".
How does 23andMe stand out to other competitors?
"We offer the only FDA-authorized genetic health reports directly to consumers, without a prescription. We also have a unique Research division, in which our customers can consent to participate in research (over 80% of them do consent) and answer questions that we can then use for research. Our customers have contributed to over 100 studies/published papers to date!"
How does the company overcome setbacks?
"Our CEO has said she doesn't shy away from conflict. If you put your head down, do the work you need to do, and don't give up, persistence will pay off. In 2013, when we received the letter from FDA warning us to stop marketing the Ancestry + Health Service, we didn't give up. We believe people have a right to their genetic information without going through a doctor, and we are committed to providing it in the most responsible way possible. We will continue to work with the FDA to get more genetic information out to the public".
Are you looking to improve? If so, how?
"Yes, we are constantly looking to improving and working to provide additional information to our customers. Prior to November 2013 had more reports than we currently offer. As an FDA regulated company we're working with the agency to provide health-related reports to our customers, beginning with carrier status, authorized by the FDA in February 2015, and genetic health risk reports, authorized by the FDA in April 2017. In fact, we just announced the FDA clearance of our BRCA 1/2 (Selected Variant) report, that is the first FDA authorized genetic test for cancer risk, and also expanded our Ancestry Composition product to over 150 populations around the world. We also just launched our Conditions pages, where customers can rate various treatments for common health conditions they suffer from, including asthma and depression".
OpenStudio – Business Management All-In-One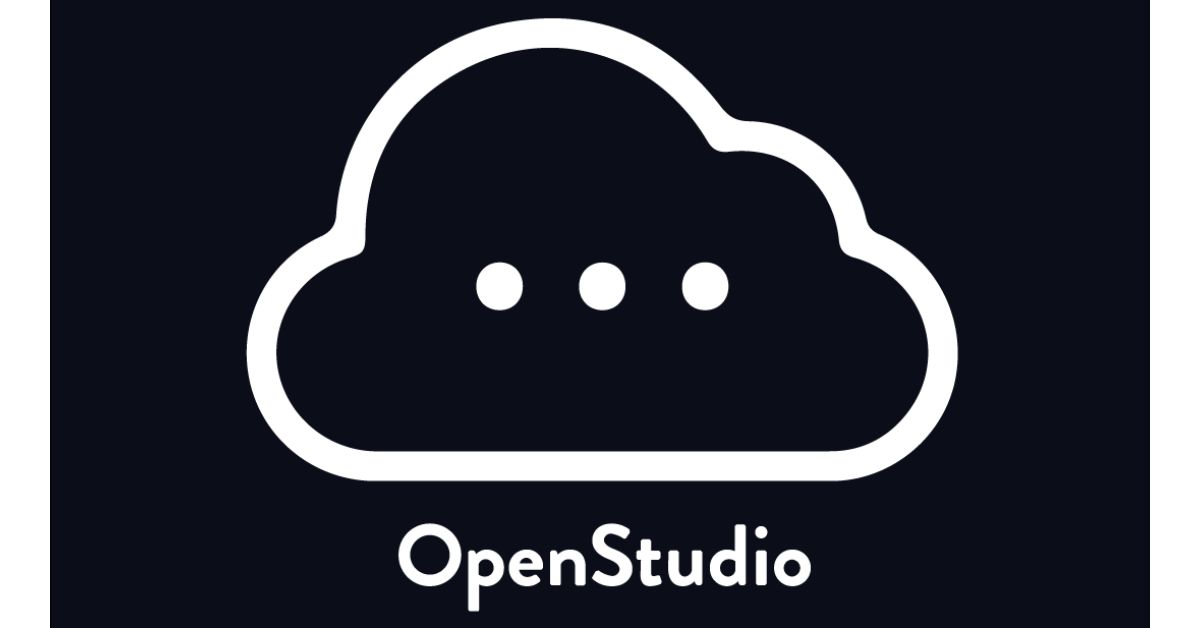 We all need a service that makes business easier, right? Managing your team, your finances, your documents, and your customers can be an arduous juggle. There are a few services out there that help businesses manage all of this. But have you heard of OpenStudio? No? Well, allow us to make a proper introduction. 
OpenStudio helps you centralize all the applications and services you may need in order to run a business.
Some of the top features offered by OpenStudio are necessary in order to run a business but haven't necessarily been rolled into one package. Things like IT Protocol/Document Management create a shared workspace to save your important documents for future consultation.
Or perhaps you may find the Permissions and Authorization Management feature useful. You can decide which permissions and applications every member can access.
OpenStudio offers the following services:
Surveys
Content Management
Task Management
Ticketing
Alerts
Document Management
File Sharing
There are other similar services, but none of them are as neatly packaged and formatted as OpenStudio. Running a business doesn't have to be complicated. All you need should be at your fingertips. A custom environment to manage your team, your finance, your documents, and your customers? Sign us up.
Meet The World With Memrise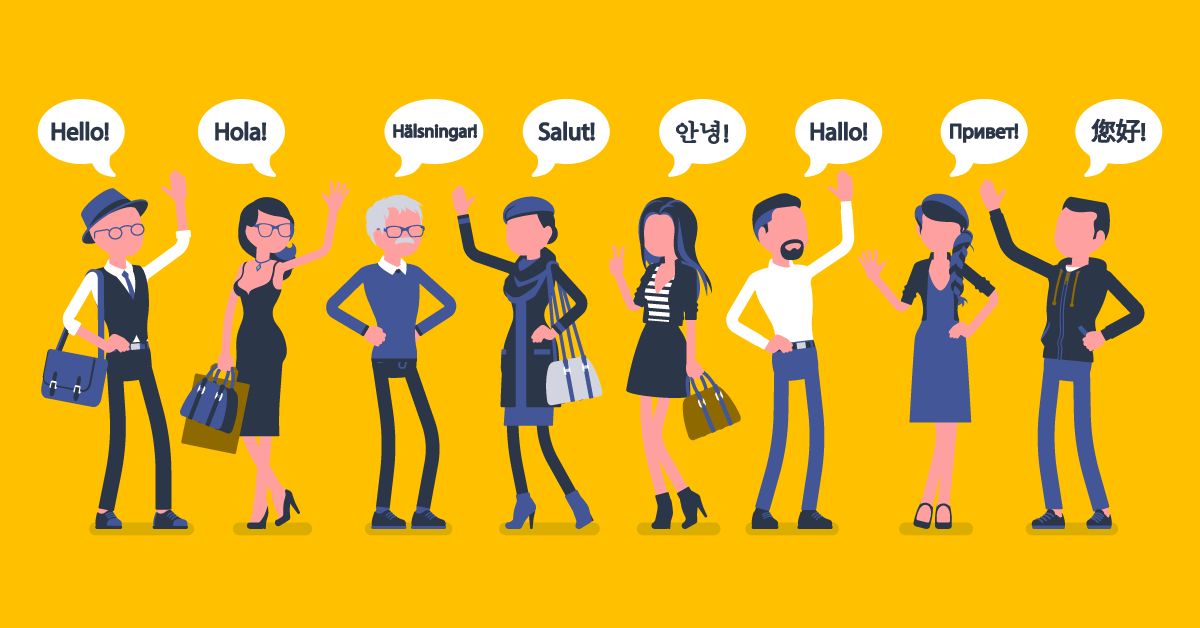 All over the world, around 60-75% of people speak at least one language. People who speak more than one language report improved memory, problem-solving, critical-thinking skills, enhanced concentration, and more. So, if you speak more than one language, you essentially have an improved brain. If you want to join this crowd, Memrise may be the most effective option out there.
"One of the things that had kind of caught my attention was that psychology around how we learn languages."
Ben Whatley, Co-Founder and CPO of Memrise, learned French the way most of us learn a second language. We're given the rules of the language, the grammar, how to speak properly. But there's a flaw in that approach.
"I would go to France and I couldn't speak a word. I wanted to understand why that was.
"That was a light bulb moment."
The way we're taught language is from the left brain perspective as opposed to the right. The left brain involves analytics, reading, and writing. The right brain involves creativity. If you need a metaphor to help you out, the left brain is the uptight, brilliant nerd and the right brain is the hippie-dippie artist.
Whenever you're learning a language, you may often hear that the best way to learn is to immerse yourself in it. If you're learning Spanish, spend a month in Mexico City. If you're learning Japanese, take a trip to Tokyo. And so on. The grammatical approach to learning language has its value, but it's the colloquial experience that truly helps imprint
Whatley and fellow Oxford classmate, Ed Cooke, founded Memrise in 2010. Cooke, a Grand Master of Memory, had combined his skills with Whatley's observations and ideas. They conceived of a new method of language learning. One more in line with immersion than grammar. 
"We've been gradually and daringly evolving the product to bring more and more of the richness of real-world content into the course of our ongoing experience."
"In 2016, we did a tour around Europe on a double-decker bus to collect a video dictionary of all the European languages.
"Tens of thousands of short videos of native speakers [speaking] in context."
While other language learning apps like Duolingo or Babbel have computerized voices, Memrise has actual recorded voices.
"That kind of got baked into our core algorithm – namely naturalistic accents, idioms, phrases as they're spoken in the real world, not sort of in the kind of academic sense, but a kind of multi-dimensional learning." – Cooke
"Most everyone really wants when they're learning a language is they're learning it to connect with other people, to be able to read what other people mean and to be able to express themselves to other people." – Whatley
Speaking Spanish to your teacher versus speaking to a coworker is notably different. Your teacher will have you say "poco" to mean "little" when your coworker will make fun of you for sounding too proper. Memrise would teach you that "poquito" is the casual way to say "little."
Memrise is disrupting the academic dominance of language learning by focusing more on practice than technique. How many native English speakers do you know that speak perfectly grammatical English?
Let's take "you all." In the south, you'll here "ya'll." But in Pittsburgh, you'll hear "yinz." Do you think ESL teachers are noting things like that? Probably not. Memrise, however, does focus on this more casual ways of speaking because they have a stronger understanding of how the human brain functions and how we communicate with one another.
One interesting feature you'll find with Memrise but not any other language learning app are Zoom conversations. These are free rooms where you can hop in and speak, say, Spanish with other people. Instead of traveling to Mexico City to immerse yourself in the Spanish language, you can log into Zoom and speak it with other speakers.
"It's live person to person – it's not a lesson. It is just about trying to use whatever language skills you've got in your in your bag. Just try and get it out there and use it, because that's what happens when you are actually in a country." – Whatley
"The aspiration is to make it as fun as being in the country." – Cooke
It's never too late to learn a language. The pleasure of learning and speaking a new language is immeasurably rewarding. As Memrise says on their site, "learn and language and meet the word."
Archbee Is Here To Centralize Your Company Data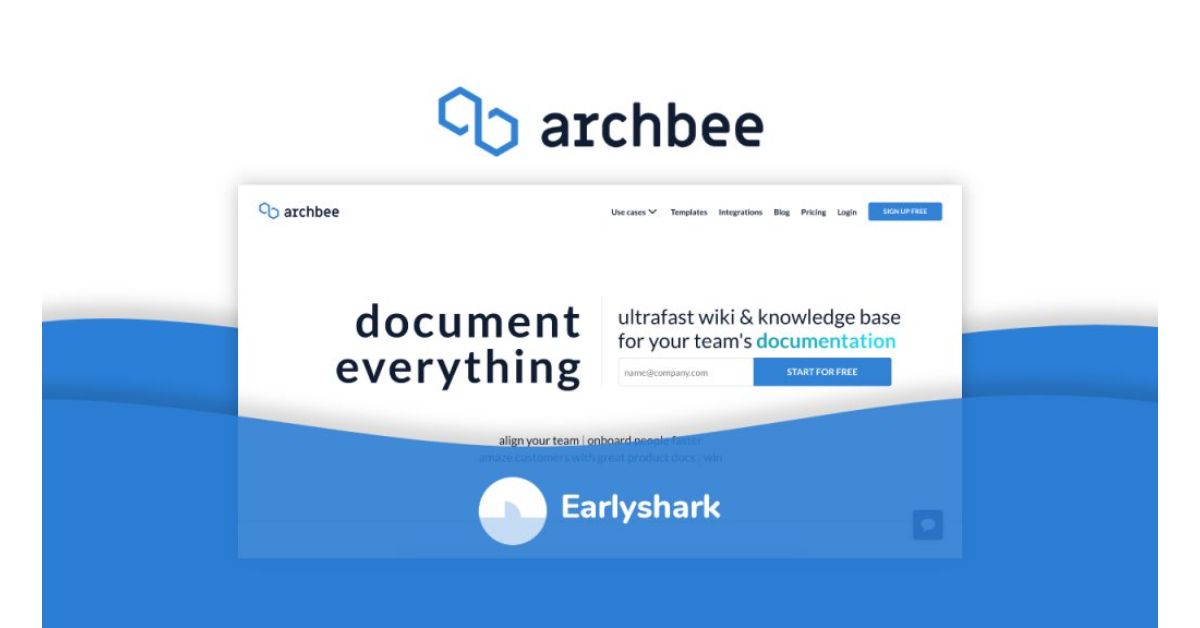 If you could describe Archbee in two words they would be: "documentation specialist."
Founded in 2018 with $1 million in funding. Archbee is a knowledge base platform for technical teams to create, structure, and share documentation internally and to customers. 
The software provides a set of customized tools for software developers. This enables everyone in the business to organize key information and intelligence in a single hub. That's a benefit of colleagues and customers, both present and future. 
Meet Dragos
In an interview with Forbes, founder and CEO of Archbee, Dragos Bulugean stated:
"We are talking about the knowledge that makes your business what it is. Archbee is meant to be the one-stop-shop for the documentation needs of software companies."
"Businesses are in a rush to create products, launch them faster, and be the first to market. An important part of creating a product is its catalog or index – in essence, the 'how to' guide.'"
"It is this often neglected task that Archbee is making it easier to create. It is not just a product manul but a central knowledge base and the true front of knowledge which is making an impact on commercial metrics – helping improve onboarding time for customers, reducing the number of support tickets and, importantly, making the products understood by users."
"We're focused on helping any company that builds software to create collaborative spaces which are accessible to all and easy to use."
This long-awaited platform offers editing, document collaboration, Slack integration, file storage, and other related services. These features, in turn, enable engineers to disseminate real-time information about planning on their construction team.
When you have a software as innovative as Archbee, it frees time up for developers and engineers. That way they're able to spend more time in "deep-work" mode and solve more challenging problems that require full attention. 
In short, with Archbee, you can centralize all of your information in one place.