Is Nintendo Switch The Console For You?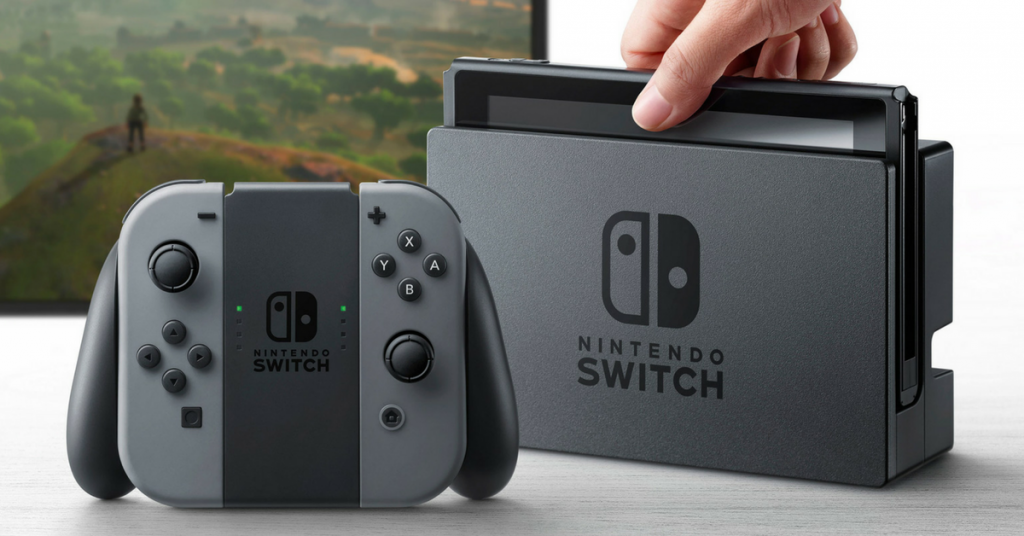 Last year, rumors swirled around Nintendo's new console, codenamed NX, to replace the

ailing

Wii U. On October 2016, Nintendo officially unveiled the NX to the world, now named the

Switch

. The company showed off a slick

video

that showed how the Switch could transform from a home console connected to a TV, to a handheld console to be played on the go. It's a logical evolution from the Wii U's tablet controller that could stream games from the Wii U console to the controller. Earlier this month, Nintendo held a

presentation

that detailed more features that the Switch would have as well as a definitive launch date and price. The Nintendo Switch will be launching on March 3rd for $299. Nintendo looks to revolutionize how and where we play our games. With that said, here are three things you need to know about the Nintendo Switch
JoyCon Controllers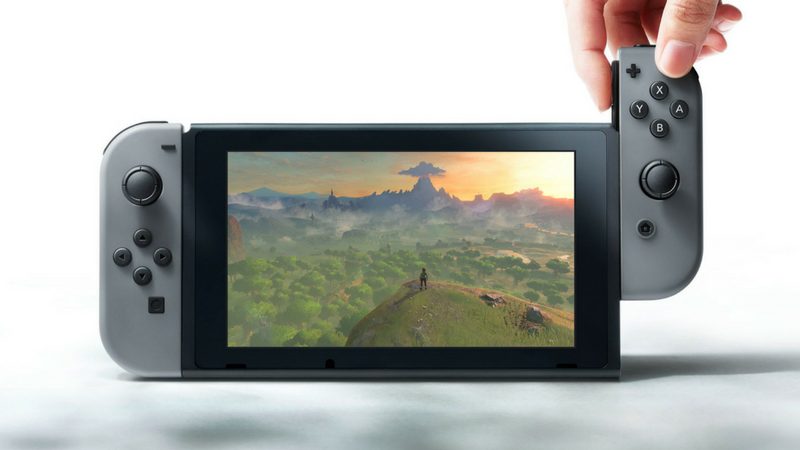 The JoyCon controllers are the key to the Switch's versatility. The two small controllers slide onto either side of the Switch console, turning it into a mobile gaming console. The JoyCon can also slide out and be used independently as separate controllers, useful for split screen multiplayer games like Mario Kart. While playing single player games, the JoyCon can either be used in each hand similar to the original Wiimote and Nunchuk or they can slide into a separate JoyCon Grip for a more traditional gaming experience. If that wasn't enough, Nintendo revealed during their January 12th press conference that the controllers are also motion controllers with gyroscopes and accelerometers. Nintendo showed off different games such as ARMS and 1-2 Switch, which make use of the motion controls for gameplay. The left JoyCon has a share button that allows you to share screenshots and videos. The right JoyCon has an NFC sensor for Amiibo figurines. Finally, both JoyCon have what Nintendo calls "HD Rumble" which just a marketing term to describe enhanced rumble features to detect more subtle and realistic vibrations. For those hardcore gamers out there who prefer the feel of a regular controller, Nintendo will also be selling a Pro controller for the Switch.
Switch Console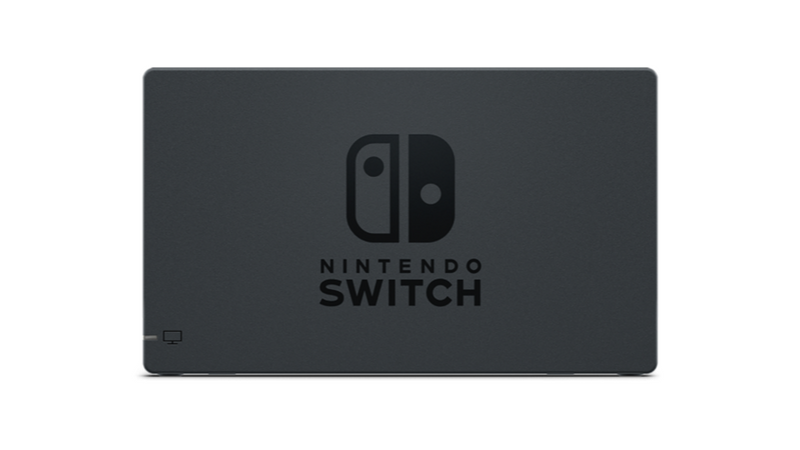 The main console itself is a tablet with a 6.2-inch capacitive touchscreen with a 720p resolution. It can connect to the Dock which enables gameplay on an TV and keeps the Switch charged. Speaking of charging, one welcome feature is the inclusion of a USB Type C connector. This allows other devices such as a battery pack to be connected…which is good because the battery life varies wildly depending on the game. Nintendo says battery life is anywhere from 2 ½ hours to 6 hours. Graphic intensive games like Splatoon or Legend of Zelda: Breath of the Wild are likely to tax the battery heavily while lighter titles like NES/SNES games will last a bit longer. Spec-wise, little is still known about the Switch as Nintendo has been reticent to release any detailed information. The only confirmed hardware spec is the custom NVIDIA graphics processor. Most

analysts

believe it is the NVIDIA X1 Tegra chip using the Maxwell architecture instead of the latest Pascal architecture. This would mean that the Switch is more powerful than the Wii U but not nearly as powerful as the PS4 and Xbox One. On the positive side, the Switch can connect to other Switch consoles to engage in local multiplayer sessions (now you can trash talk in person instead of online!).
What About The Games?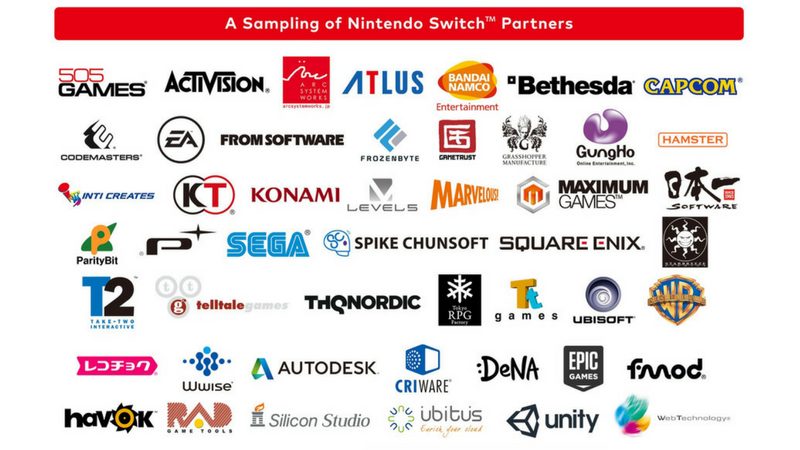 Back in October, Nintendo announced a bevy of third party developers that would be creating games for the Switch. Unfortunately, the day one launch games doesn't contain as many system selling games as one might expect. The games releasing on March 3rd are:
The Legend of Zelda: Breath of the Wild

1-2 Switch

Just Dance 2017

Skylanders Imaginators

Super Bomberman R
As you can see, the major first party game on launch day is The Legend of Zelda. Fortunately, more hard hitting games will come out this year such as:
Mario Kart 8 Deluxe

ARMS

Splatoon 2

Super Mario Odyssey

Minecraft

Sonic Mania

Steep

Elder Scrolls V: Skyrim

I Am Setsuna

LEGO City Undercover

NBA 2K18

Binding of Isaac: Afterbirth
Nintendo also plans to release their online service to enable multiplayer online play. It will be a system like Xbox Live and PlayStation Plus where players can subscribe to the online service for a monthly or yearly price. Like Xbox Live and PlayStation Plus, Nintendo will allow subscribers to download a free NES or SNES game per month…with a HUGE caveat. While Xbox and PlayStation allow subscribers to keep their downloaded games, Nintendo will only allow subscribers to keep the downloaded game for the month it is available. Afterwards, the subscriber loses access to the game unless it is bought. The Switch is likely Nintendo's last ditch effort to win back gamers after the failed Wii U. Business moves such as not allowing players to keep their free NES/SNES games may come back to haunt Nintendo as a potentially anti-consumer policy. Regardless, the Switch is an innovative and exciting entry into the gaming market. Time will tell if Nintendo is able to woo gamers (and third party developers) back to its platform. It will also be interesting to see how Nintendo will juggle the Switch with its other handheld offering, the 3DS. Nintendo is betting on mobility and based on their massive sales of the 3DS, it looks like they might just be onto something.
Top 10 Black Friday Deals for Digital Marketers 2019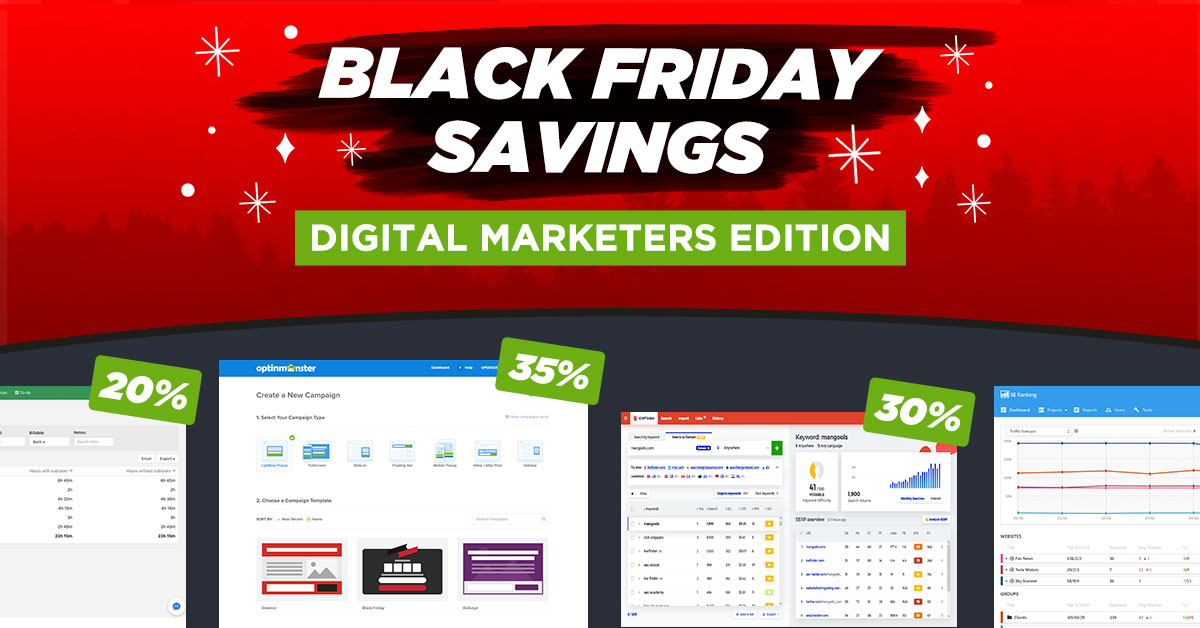 Rejoice, agencies and digital marketers! Black Friday deals aren't just for flatscreen TVs and doorbusters. This year, you can also get ridiculous discounts and offers for software and services to help take your business to the next level. Here are the top 10 hottest Black Friday deals you can take advantage of right now
1. Outreach Ninja

Generate traffic and grow your business with Outreach Ninja, an outreach platform. It's also one of the smartest and most intuitive influencers marketing and analysis platforms available.
The deal: Forget monthly subscriptions. Get a LIFETIME deal for $360 on the Flex plan and $720 on the Pro plan.
2. Penji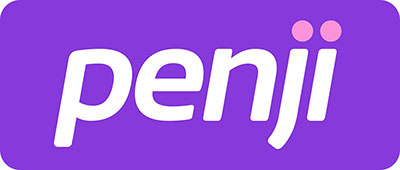 We're marketers, not designers. And hiring freelancers is a time-consuming process I don't enjoy. Meet Penji. It's a graphic design service that lets me work with a vetted designer on as many design jobs as I want - for a flat monthly rate of $369/m.
And if that deal isn't already good enough, here's their Black Friday promo code to make it even sweeter.
The deal: 30% off every plan - EVERY MONTH! Use promo code BLKFRI30. Code is limited to the first 100 customers. Valid from now until 12/1/19.
3. Timecamp

Want a time + activity tracking software your team will actually want to use? Then meet Timecamp. Timecamp has just what you're looking for. The SaaS software allows you to monitor activities and track your team's attendance. In addition to tracking, there are over 100+ integrations to the software you're already using.
The deal: Get 20% lifetime plans. Register for a new account then email sales@timecamp.com and mention this deal.
4. SE Ranking

Marketing agencies and digital marketers are probably already familiar with keyword and competition monitoring software. You've probably already heard of SE Ranking for that matter. SE Ranking is a densely packed SEO tool with features such as competitor monitoring, rank/keyword tracking, keyword research tools and backlink analysis.
It even has auditing tools to show you what you need to fix on your website to rank better. We actually use this ourselves and love it.
The deal: Get 30% off ANY plans. There's also a small chance your membership benefits will double if you're one of 3 lucky winners after their drawing. Use code BLACKFRIDAY2019 at Checkout.
5. Email List Validation

Email marketing is great...when the emails actually deliver. Solve your email deliverability issue with Email List Validation. The software lets you verify and clean your email database to ensure you're only sending it to working emails.
The deal: Get 50% off all plans with promo code BLACKF50.
6. Content Studio

Manage your content and social media together with ContentStudio. Perfect for digital marketing agencies, small business owners, and publishers looking for a platform to help curate and distribute value-driven content to boost their organic reach.
Also, built-in sharing tools let you easily disseminate your content and posts across multiple social media channels effortlessly. And I personally love the ability to automatically schedule to "republish" a post to create evergreen content that keeps on living.
The deal: Get 50% off all lifetime plans. AND get extra perks for signing up this Black Friday (more details on their website).
7. OptinMonster

Remember when everyone keeps saying email is going to go away? Yea...here we are 20 years later. And OptinMonster is proving that email marketing is here to stay. OptinMonster helps you convert and monetize your website's traffic. Get your visitor's attention with event-triggered popups and capture their interests with exit-intent forms.
The deal: Get 35% off all plans.
8. SocialPilot

This one is for agencies and marketers managing multiple client's social media accounts. Put all of your client's social media accounts on SocialPilot and leave it on Auto-pilot (bad pun I know...) SocialPilot lets you create, manage, schedule, and even finetune all your posts in one place.
The deal: Get 20% off discount on all lifetime plans with promo code SPFRIYAY20 at checkout.
9. LongTailPro

LongTailPro is for marketers, bloggers, and digital marketing agencies looking for an effective tool to help research and track long-tail keywords. In addition to its robust search feature, you can also track rankings for all your keywords on major search engines.
The deal: Get 50% off all plans with BONUS access to competitor research and SERP analysis tools.
10. Mangools

Mangools is more than just a keyword research tool. It's actually 5 tools combined into one platform, making it an amazing deal for marketers. You get the Keyword explorer, SERP checker, SiteProfiler, SERP watcher, and Linkminer all for the price of one.
The deal: Get 30% off lifetime discount.
For Black Friday, Mangools gives a 30% lifetime discount on its SEO tools, including KWFinder, SERP Analysis, Backlink Analysis, and Rank Tracking. The offer data starts on November 29th.
Read more at https://www.business2community.com/digital-marketing/10-hottest-black-friday-deals-for-digital-marketers-in-2019-02258828
Top 10 Luxury Watches You Can Afford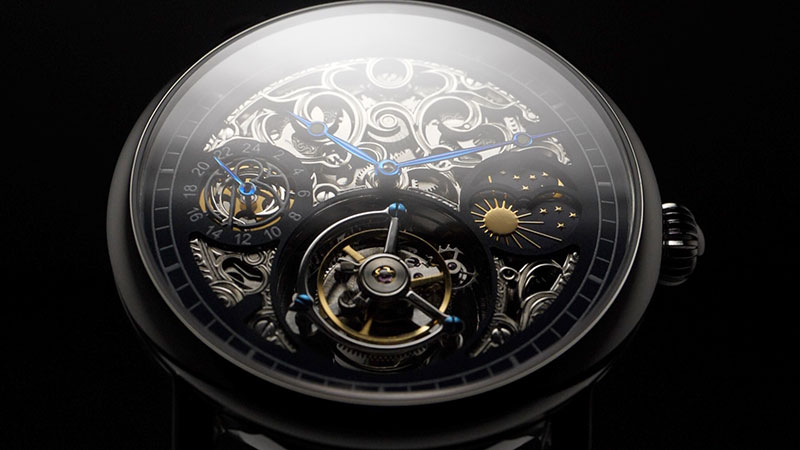 The science of horology takes an expert with a keen eye for detail. These experts dedicate their entire lives to create the most beautiful masterpieces that luxury watch enthusiasts yearn for. And when elements like expertise, craft, innovation, and aesthetics are rolled into one luxury watch, except that it will come at jaw-dropping prices!
That said, it's hard to muster up the courage to even visit high-end luxury watch stores, let alone owning one. From the cheapest at around $5,000 to the most expensive luxury watches at $100,000, this market is certainly catered to the upper class demographic. But would you believe it if we say you can buy affordable luxury watches under $2,000?
Yup, you heard us. Affordable luxury watches can now be yours or your loved ones for the taking at around $2,000 or less. If you've been looking for the perfect gift for your parents, better half, or special friends, here are 10 luxury watches you must check out.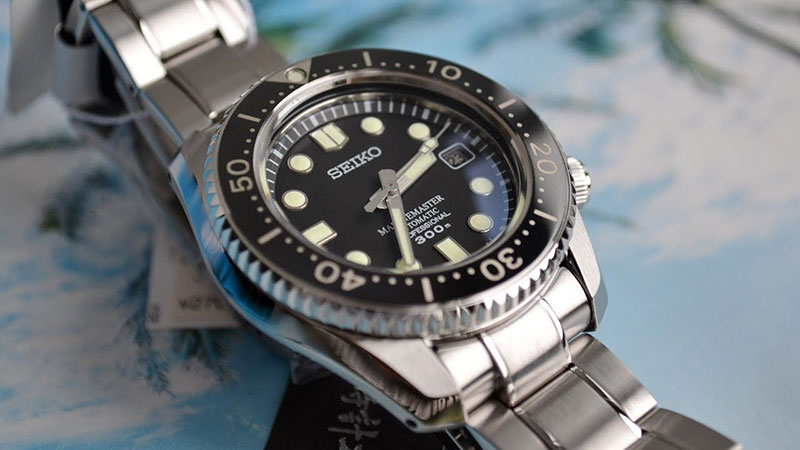 For the divers who want to show off some style underwater, the Seiko Prosper Marinemaster is one they should have.
What makes this affordable luxury dive watch amazing is the exclusive mechanism made especially by Japanese horologists. It has bespoke o-rings that can fend off tremendous pressure levels.
It also has a special stainless shroud that's only made for this timeless piece, and this watch is suitable for 300-meter dives.
PRICE: $1,004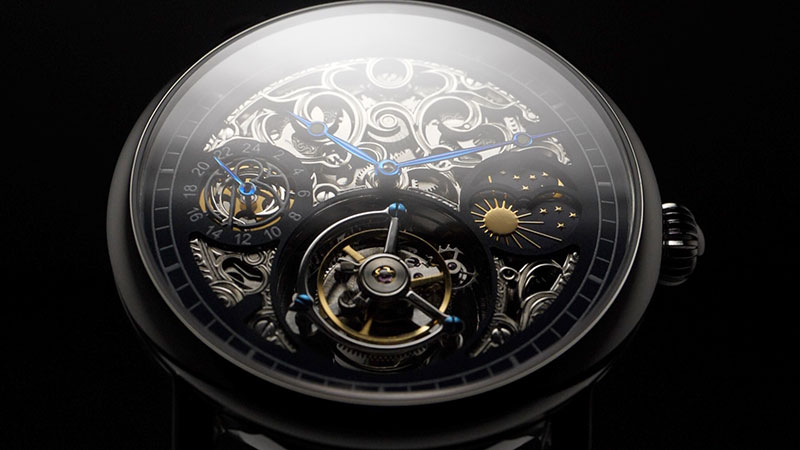 Perhaps one of the most unique watches on this list is the Era Time Pieces. The watch features a fully working tourbillon with a complicated mechanical movement rivaling similar watches that costs several fortunes more.
Featuring several makes of the Era Timepieces, the Prometheus leads the pack with its sleek and elegant design. The standard edition costs $1499. But if that's not enough class for you, then you can upgrade to the Titan Edition. Made of sturdy and classy platinum and embellished with around 78 diamonds, the Titan Edition was made to stand out from the crowd.
Given the complicated movement, fully functioning tourbillon, and quality of craftsmanship that goes into this watch - the Era Time Pieces is easily one of the most beautiful and affordable luxury watches on the market. Make sure to grab yours before they run out.
Full review here: Coming soon
PRICE: $1,499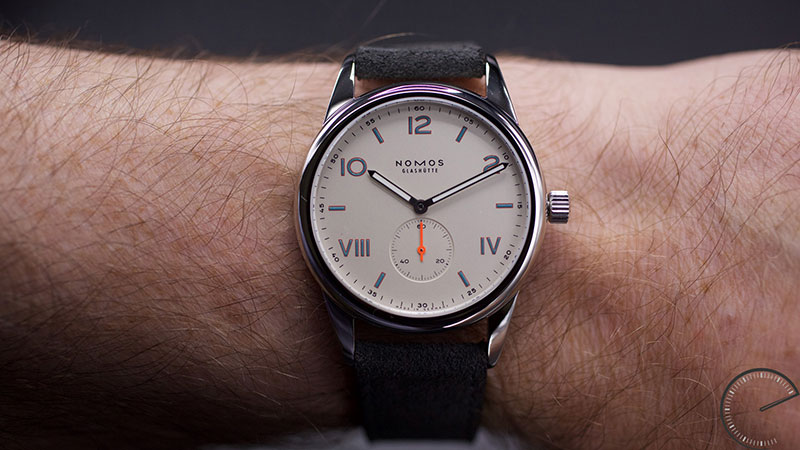 If you think reliable luxury watches are created in Switzerland only, think again. This is at the forefront of affordable luxury timepieces. It has a nice flair to its dial boasting a combination of Arabic and Roman numerals. Plus, the Superluminova illuminates its beauty even in the darkest of nights.
PRICE: $1,650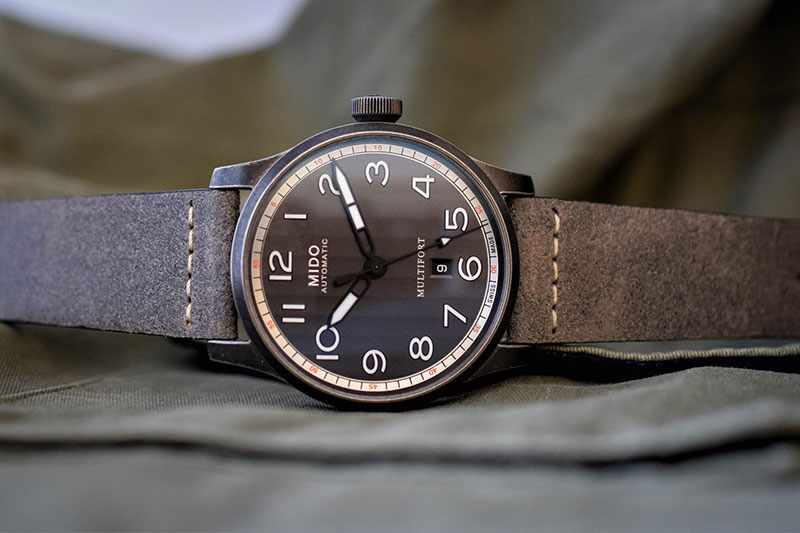 If you're looking for the perfect luxury watch for a younger recipient, the Mido Multifort Escape is an apt choice. At first glance, the watch emanates a vintage flair.
However, the makers have specially crafted this watch for the younger market, giving it a fashion-forward touch. It's water-resistant for up to 100 meters, dons a sapphire crystal, and AR-coating on each side.
PRICE: $890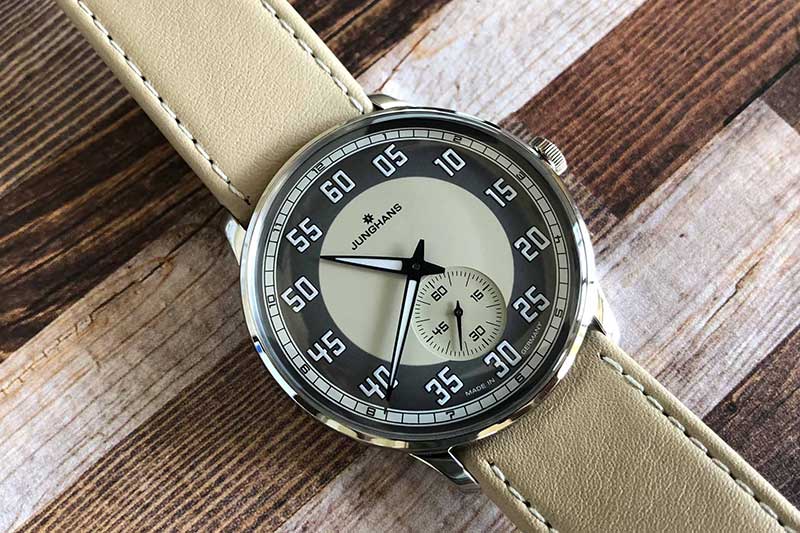 When it comes to mechanical watches, a keen eye for detail is a primary factor to consider. And the Junghans Meister Driver is nothing short of technical and amazing.

With a touch of retro aspects, this modern timepiece is made with artistry and precision with Germany technology. The few perks you get from this watch is the plexiglass crystal construction, Sicralan coating, and a two-tone appeal that's aesthetically pleasing.
PRICE: 2,200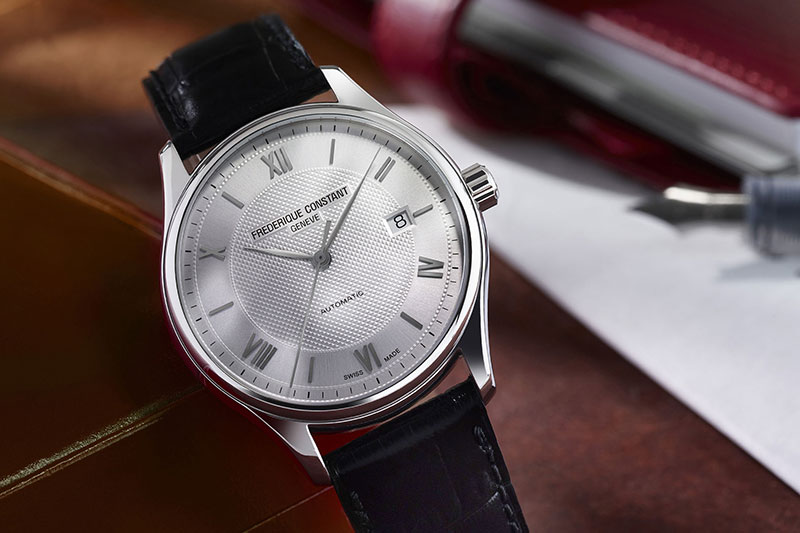 There are many reasons you must go with the Frederique Constant Classics Index aside from its Swiss automatic movement. This is one of the most trusted economical luxury watches that give you every value for your money.
Some of its most distinctive features are water-resistant up to 330 feet, scratch-resistant sapphire crystal case, silver-toned luminescent hands, silver dial, anti-shock mechanism, and more.
PRICE: $995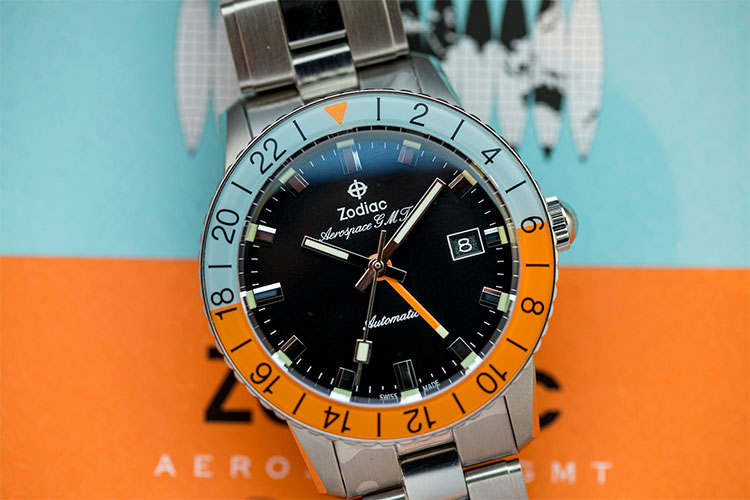 Taking its roots from the Zodiac that emerged in the 1960s, the Cole Pennington Zodiac Aerospace GMT is a limited edition luxury watch that became a huge hit when it hit the market.
It boasts of a 40 mm case, modern design, funky tones, and its most unique feature — a three-link steel bracelet!
PRICE: $1,695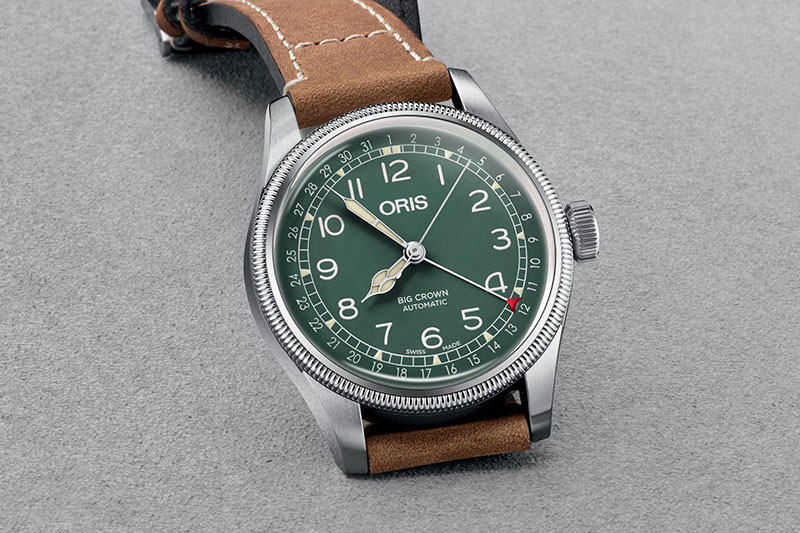 Gifting a luxurious watch for everyday wear doesn't have to break the bank. The Oris Big Crown Small Second Pointer Day luxury timepiece is a beautiful sight to behold.
With a leather strap that shows off a stunning contrast stitching, it can be worn during any casual or formal occasions.
PRICE: $1,360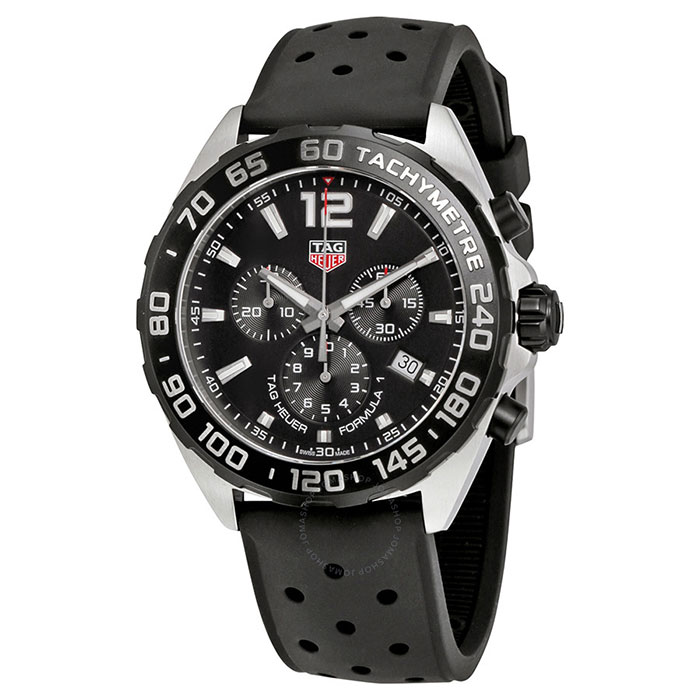 Another stark timepiece for everyday use, the Tag Huer Formula 1 is a magnificent masterpiece with a black titanium steel case and bezel.
Other components that make this watch tempting are the water-resistant feature, luminescent hands and indexes, chronograph movement, and the minimalist perforated black strap.
PRICE: $830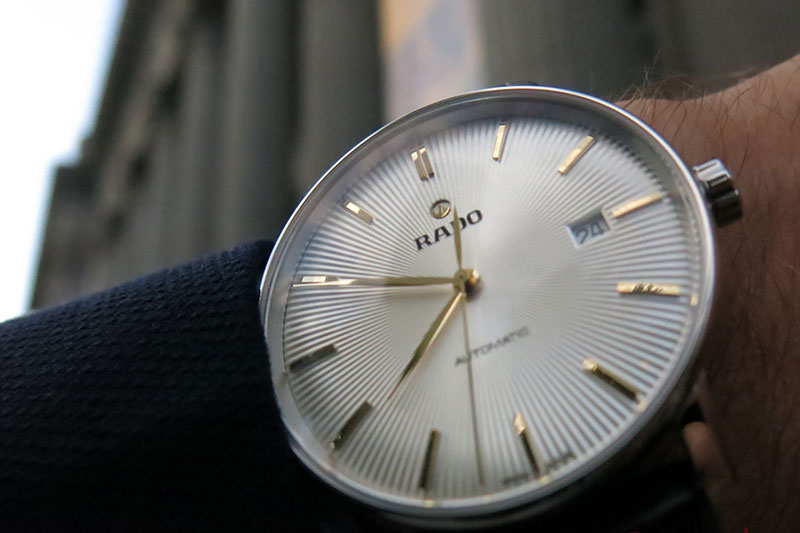 For the NBA fanatics, the Rado Couple Diamonds luxury timepiece could be well within their reach at an affordable price.
Crafted for NBA superfans, this watch is made of Spalding basketball leather. The case-back also dons an NBA logo, which is customizable by 30 various medals, apt for every NBA team.
PRICE: $1,400
Conclusion
There's no shortage of affordable luxury watches in the market today. With technological advancements, anyone can now afford to get one!
Sleep Better With Tomorrow Sleep To Improve Work Performance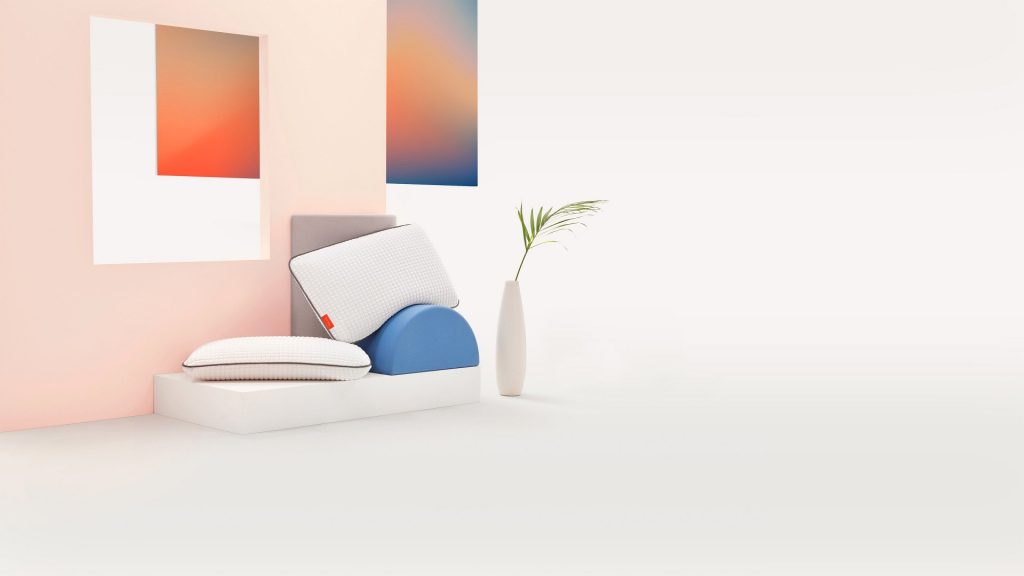 Our working life consists of long office hours to various days of sleepless nights. Tomorrow Sleep is a hybrid between traditional mattresses and new modern technology to help you through those rough nights. Tomorrow products are designed to help improve your wellness by fulfilling your sleeping experience. To ensure comfort and support, Tomorrow has enabled a combination between the temperature regulating memory foam with a stabilizing coil system to enhance your night's sleep. With the additional sleep reports, bed warmer, smart alarm, and more, this mattress company has changed the sleeping industry for the better.
During busy hours, hard workers tend to forget about their well being once their mind is set to work. That alone may be desirable to entrepreneurs since it can boost productivity, however, it can be counted as the negative opposite. Sleep deprivation undergo all of these unhealthy habits. The average amount of sleep hours an adult needs in a day is in close proximity to 8 hours a night. The cost of poor sleep is not in the increase of productivity, but in the lack of quality. A lost in sleep reduces brain function, leaving you unable to produce decent work. The effects of lack of sleep on productivity is well recorded, negatively affecting work performance - productivity and quality. Without proper sleep, you will have more issues in concentrating, learning, and communicating. This can result in slower reaction times on problem solving due to memory lapses, or more noticeably, the moody and intolerant behavior. In an interview with Bryan Murphy, Founder and President of Tomorrow Sleep, he explains how with Tomorrow Sleep, the smart mattress can properly get you the sleep you need in order to be productive the next day.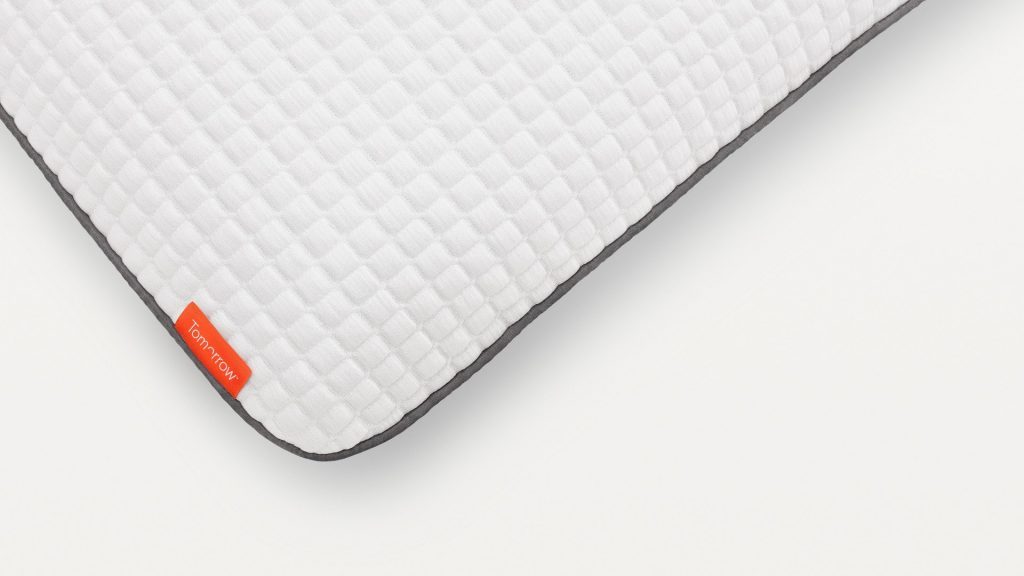 What is Tomorrow Sleep?
Tomorrow, which launched in June, is a new sleep company that combines a direct-to-consumer ethos with 100 years of American manufacturing expertise. Leveraging the knowledge and research of industry leader Serta Simmons Bedding, Tomorrow created the first truly connected sleep system with smart technology designed to help you transform your sleep and achieve your deepest, most restorative rest, offered at an incredible value that wouldn't be possible in traditional brick and mortar stores.
What is the company passionate about?
Tomorrow was founded on the principles of a well-balanced, healthy life. We believe overall wellness requires truly restorative sleep, and having the right tools makes all the difference and that sleep is a fundamental pillar of wellness. We're dedicated to offering our customers a better tomorrow and our mission is to provide a holistic system of products that allows people to achieve their best sleep night after night, so they can be anything they want to be in the morning.
How is Tomorrow Sleep different from other mattresses?
It really boils down to experience, control and scale.  We have over a century of experience designing and engineering sleep products. Our own manufacturing, supply and quality operations here in the US produce millions of beds per year. Having this experience, control and scale allows us to invest in cutting edge, premium materials that deliver real benefits directly to our customer at a great price. As a result, we offer a premium hybrid mattress that's designed with temperature regulating memory foam and a gently stabilizing, wrapped coil system, available at a direct to consumer price.
What started Tomorrow Sleep?
We saw that people are increasingly becoming aware of the importance of sleep as a cornerstone of wellness, however there wasn't a great solution to address that need in the direct-to-consumer space. We set out to solve two problems. First, by and large, most direct-to-consumer mattresses are made up of all foam and as such people complain that they lack support and sleep hot. Second, the bedding microclimate largely governs your ability to fall asleep quickly and stay in deep sleep. So, we set out to design a truly integrated sleep system that would help keep you comfortable, and give you the most restorative sleep possible.  We then paired that system with smart technology that allows you to learn how you sleep and help improve it.
What kind of special features are included to the products?
Tomorrow provides a totally new kind of hybrid mattress, combining premium temperature regulating memory foam with a gently stabilizing, wrapped coil system that offers the perfect balance of comfort and support. Our mattress has been expertly designed and tirelessly tested to ensure every coil in our mattress flexes separately to give you unparalleled head-to-toe support and the freedom to move, while our patented ventilated rail system helps maintain a well-balanced climate all night long.
Additionally, our holistic system - which includes pillows, sheet set, comforter, mattress protector and Sleeptracker® monitor - was designed to work together with the Tomorrow mattress in order to help our customers go from restless to ready for a better tomorrow. Our sleep products are made from premium materials to create the ideal sleep environment.
Is Tomorrow Sleep trying to improve? If so, how?
We're the first sleep company to combine a holistic approach with over 100 years of sleep experience, so we're doing things differently from the start. We're working to improve the mattress market as a whole by offering innovative products designed to help customers transform their sleep and achieve their deepest, most restorative rest.
How is Tomorrow Sleep supporting their customers?
Customer first is a core value. We're giving our customers the tools to transform their sleep and achieve their deepest, most restorative rest. Having a direct and personal relationship to our customer through our direct-to-consumer model allows us to make sure they are happy with our products and helps us to innovate better and more quickly.
What should people look forward to when buying your products?
With Tomorrow's products, customers will have everything they need to sleep to their full potential.
How important is sleep?
We believe that sleep is an essential and critical component of overall wellness, just as important as nutrition, exercise and mindfulness. Sleep has unparalleled restorative powers and when we get a quality night's rest with the proper climate and conditions, we're able to perform better.
Why do others need to be more aware about how they sleep?
Sleep keeps our daily performance at peak condition, and we feel it's important to enlighten consumers on the benefits of getting truly restorative rest. The more aware people are of how they're sleeping, the easier it is to improve and achieve the best sleep possible. Our Tomorrow Sleeptracker® monitor uses bio sensors to peacefully monitor and record sleep cycles, body movements and heart rate, and delivers personalized suggestions for better sleep.  Whether you're in light sleep, deep sleep or REM, our Sleeptracker® monitor knows how much time you spend in each stage and offers feedback and tips to help you understand and directly improve your sleep.
What message are you trying to pass with your company?
Our goal for Tomorrow is to educate people on sleep's role in overall wellness, and provide people with a holistic system of tools designed to help them live a better life, which we believe starts with a good night's rest.