Is Nintendo Switch The Console For You?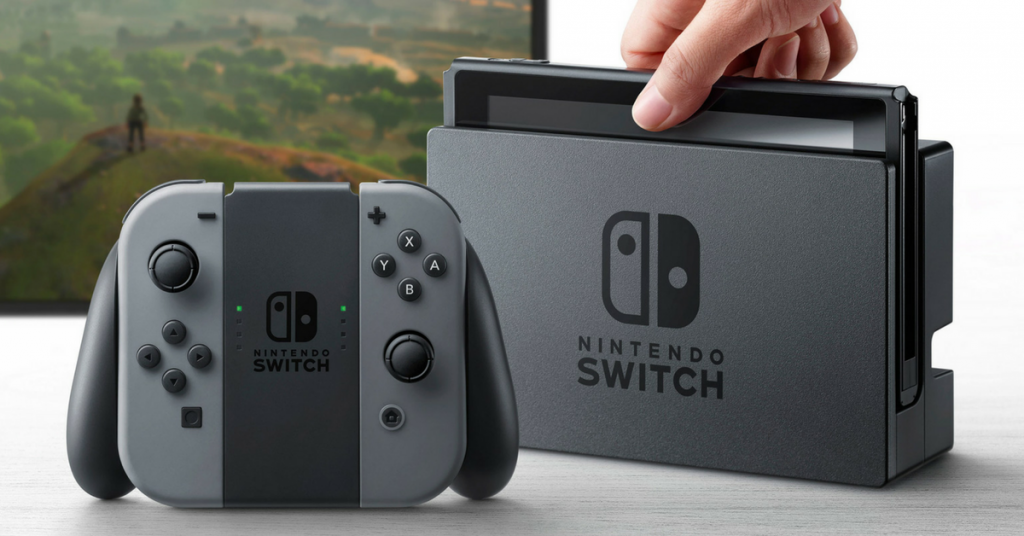 Last year, rumors swirled around Nintendo's new console, codenamed NX, to replace the ailing Wii U. On October 2016, Nintendo officially unveiled the NX to the world, now named the Switch. The company showed off a slick video that showed how the Switch could transform from a home console connected to a TV, to a handheld console to be played on the go. It's a logical evolution from the Wii U's tablet controller that could stream games from the Wii U console to the controller. Earlier this month, Nintendo held a presentation that detailed more features that the Switch would have as well as a definitive launch date and price. The Nintendo Switch will be launching on March 3rd for $299. Nintendo looks to revolutionize how and where we play our games. With that said, here are three things you need to know about the Nintendo Switch
JoyCon Controllers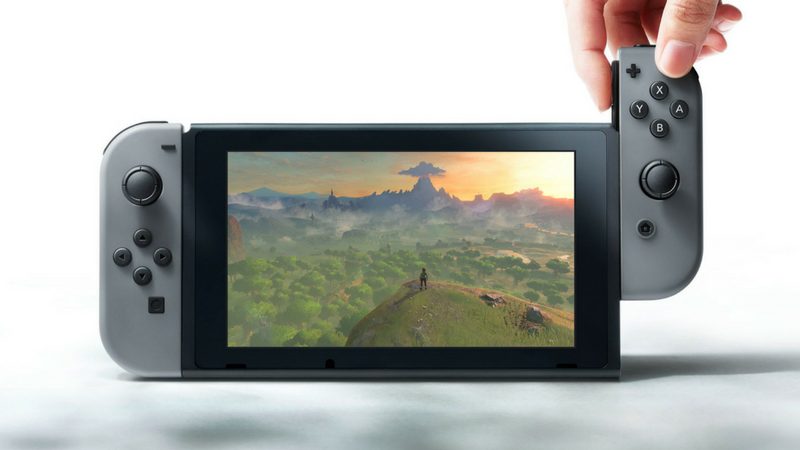 The JoyCon controllers are the key to the Switch's versatility. The two small controllers slide onto either side of the Switch console, turning it into a mobile gaming console. The JoyCon can also slide out and be used independently as separate controllers, useful for split screen multiplayer games like Mario Kart. While playing single player games, the JoyCon can either be used in each hand similar to the original Wiimote and Nunchuk or they can slide into a separate JoyCon Grip for a more traditional gaming experience. If that wasn't enough, Nintendo revealed during their January 12th press conference that the controllers are also motion controllers with gyroscopes and accelerometers. Nintendo showed off different games such as ARMS and 1-2 Switch, which make use of the motion controls for gameplay. The left JoyCon has a share button that allows you to share screenshots and videos. The right JoyCon has an NFC sensor for Amiibo figurines. Finally, both JoyCon have what Nintendo calls "HD Rumble" which just a marketing term to describe enhanced rumble features to detect more subtle and realistic vibrations. For those hardcore gamers out there who prefer the feel of a regular controller, Nintendo will also be selling a Pro controller for the Switch.
Switch Console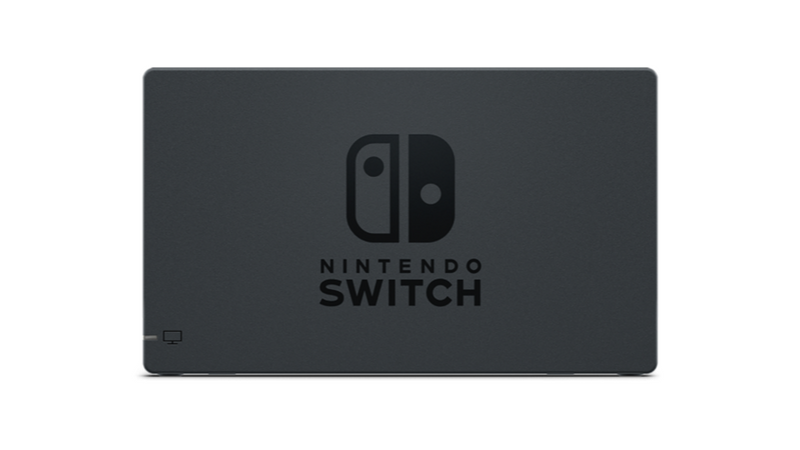 The main console itself is a tablet with a 6.2-inch capacitive touchscreen with a 720p resolution. It can connect to the Dock which enables gameplay on an TV and keeps the Switch charged. Speaking of charging, one welcome feature is the inclusion of a USB Type C connector. This allows other devices such as a battery pack to be connected…which is good because the battery life varies wildly depending on the game. Nintendo says battery life is anywhere from 2 ½ hours to 6 hours. Graphic intensive games like Splatoon or Legend of Zelda: Breath of the Wild are likely to tax the battery heavily while lighter titles like NES/SNES games will last a bit longer. Spec-wise, little is still known about the Switch as Nintendo has been reticent to release any detailed information. The only confirmed hardware spec is the custom NVIDIA graphics processor. Most analysts believe it is the NVIDIA X1 Tegra chip using the Maxwell architecture instead of the latest Pascal architecture. This would mean that the Switch is more powerful than the Wii U but not nearly as powerful as the PS4 and Xbox One. On the positive side, the Switch can connect to other Switch consoles to engage in local multiplayer sessions (now you can trash talk in person instead of online!).
What About The Games?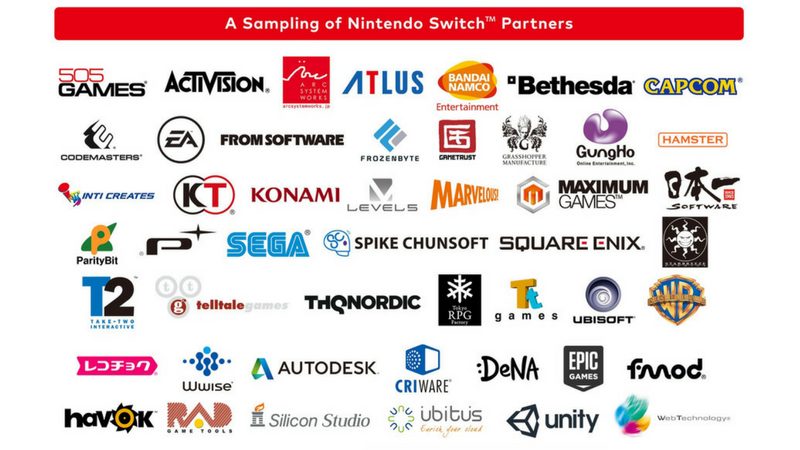 Back in October, Nintendo announced a bevy of third party developers that would be creating games for the Switch. Unfortunately, the day one launch games doesn't contain as many system selling games as one might expect. The games releasing on March 3rd are:
The Legend of Zelda: Breath of the Wild

1-2 Switch

Just Dance 2017

Skylanders Imaginators

Super Bomberman R
As you can see, the major first party game on launch day is The Legend of Zelda. Fortunately, more hard hitting games will come out this year such as:
Mario Kart 8 Deluxe

ARMS

Splatoon 2

Super Mario Odyssey

Minecraft

Sonic Mania

Steep

Elder Scrolls V: Skyrim

I Am Setsuna

LEGO City Undercover

NBA 2K18

Binding of Isaac: Afterbirth
Nintendo also plans to release their online service to enable multiplayer online play. It will be a system like Xbox Live and PlayStation Plus where players can subscribe to the online service for a monthly or yearly price. Like Xbox Live and PlayStation Plus, Nintendo will allow subscribers to download a free NES or SNES game per month…with a HUGE caveat. While Xbox and PlayStation allow subscribers to keep their downloaded games, Nintendo will only allow subscribers to keep the downloaded game for the month it is available. Afterwards, the subscriber loses access to the game unless it is bought. The Switch is likely Nintendo's last ditch effort to win back gamers after the failed Wii U. Business moves such as not allowing players to keep their free NES/SNES games may come back to haunt Nintendo as a potentially anti-consumer policy. Regardless, the Switch is an innovative and exciting entry into the gaming market. Time will tell if Nintendo is able to woo gamers (and third party developers) back to its platform. It will also be interesting to see how Nintendo will juggle the Switch with its other handheld offering, the 3DS. Nintendo is betting on mobility and based on their massive sales of the 3DS, it looks like they might just be onto something.
15 Binge-Worthy Horror Netflix Series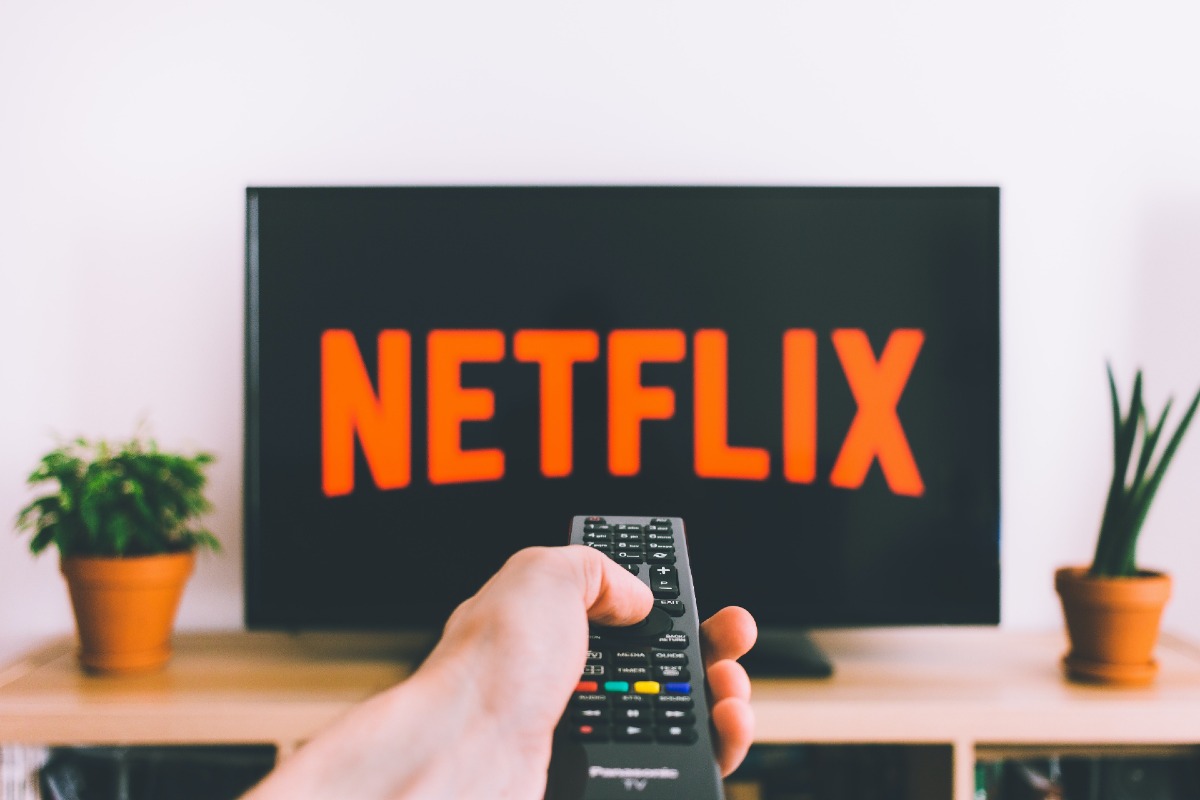 Some people are creeped out by zombies, while others, by psychologically-disturbed hoteliers. Without a doubt, each horror junkie craves their own flavor of scary. Luckily, Netflix offers a large buffet of spooky options guaranteed to give you the heebie-jeebies.
We know just how hard it can be to browse title cards and watch an incredible amount of trailers. So, we did some research to give you a list of the best Netflix horror shows worthy of binge-watching. You're welcome!
1. Dracula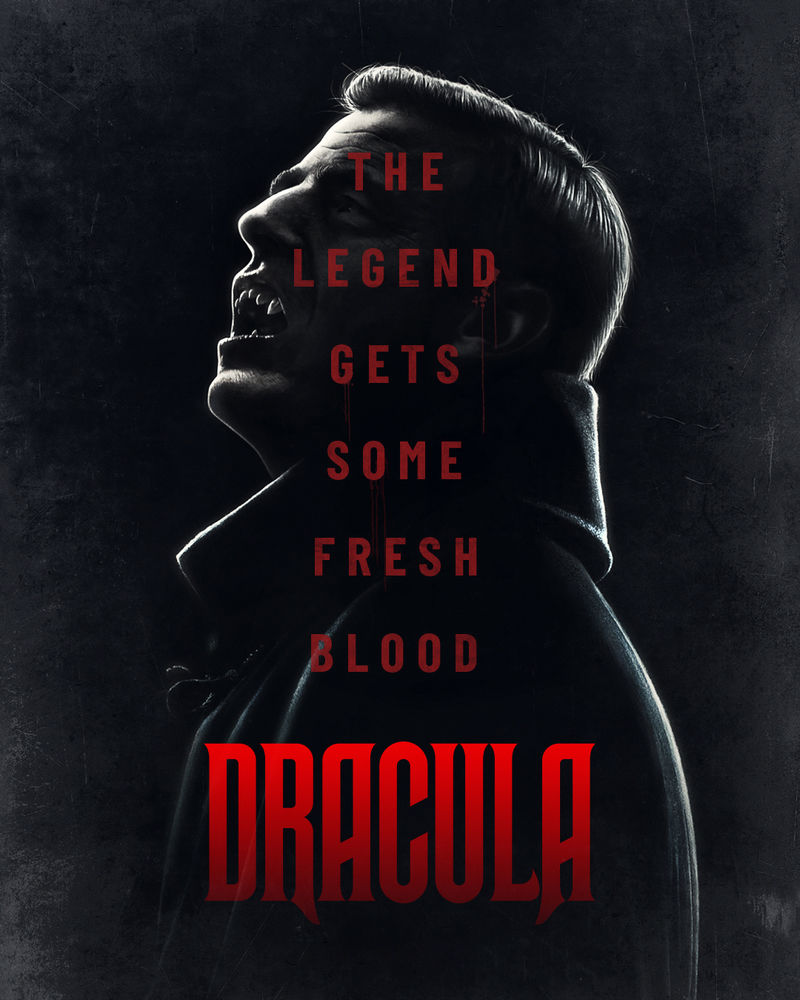 It's impossible to list the best Netflix horror shows without talking about this classic story based on the 1897 novel by Bram Stoker. The series stars Danish actor Claes Bang as Count Dracula and British actress and writer Dolly Wells as Sister Agatha Van Helsing. Just as one can expect with a material featuring the archetypal vampire character, expect much gore from this series. The strong female characters provide an excellent balance to the plot.
2. Dark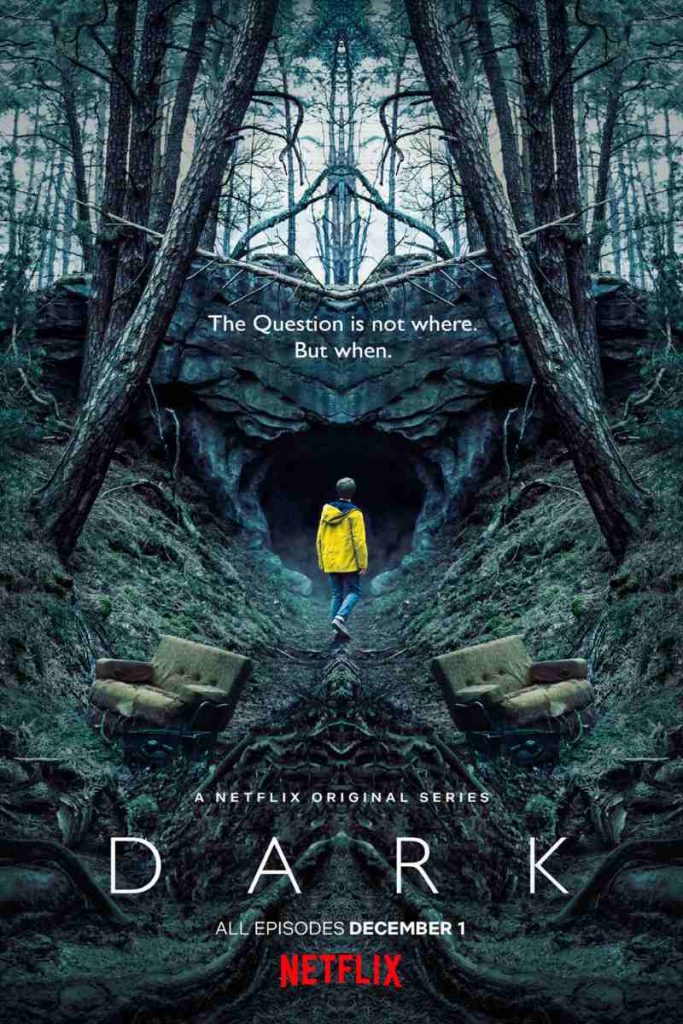 You can't get any darker than a series called Dark. This German horror-cum-science fiction thriller revolves around the events following the disappearance of a child. The plot exposes the hidden connections and secrets of four families that unravel a sinister time travel conspiracy. Aside from its creepy storytelling, the series is praised for its sci-fi noir style and artistic cinematography.
3. Hannibal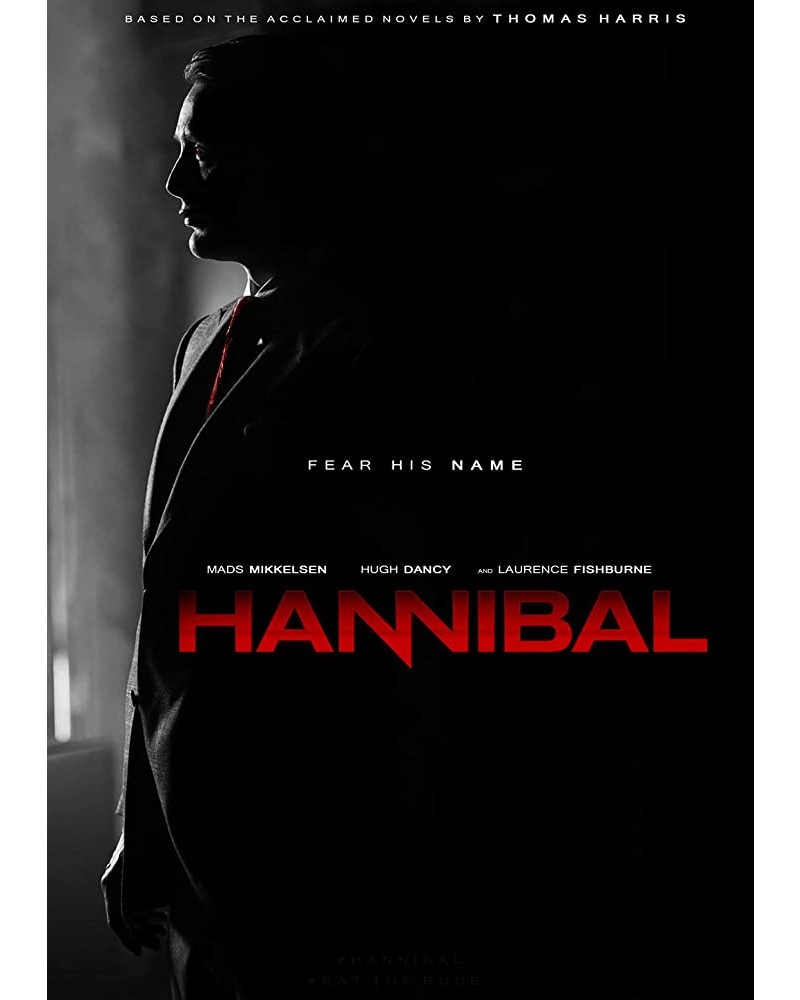 Fans of Thomas Harris' suspense novel series, Dragon, Hannibal, and Hannibal Rising, are sure to get a kick out of this program. The TV show premiered in 2013 on NBC and starred Mads Mikkelsen as Dr. Hannibal Lecter. Fans praise the show for its top-notch acting and the sleek but grotesque depiction of Dr. Lecter's cannibalistic nature.
4. The Haunting of Hill House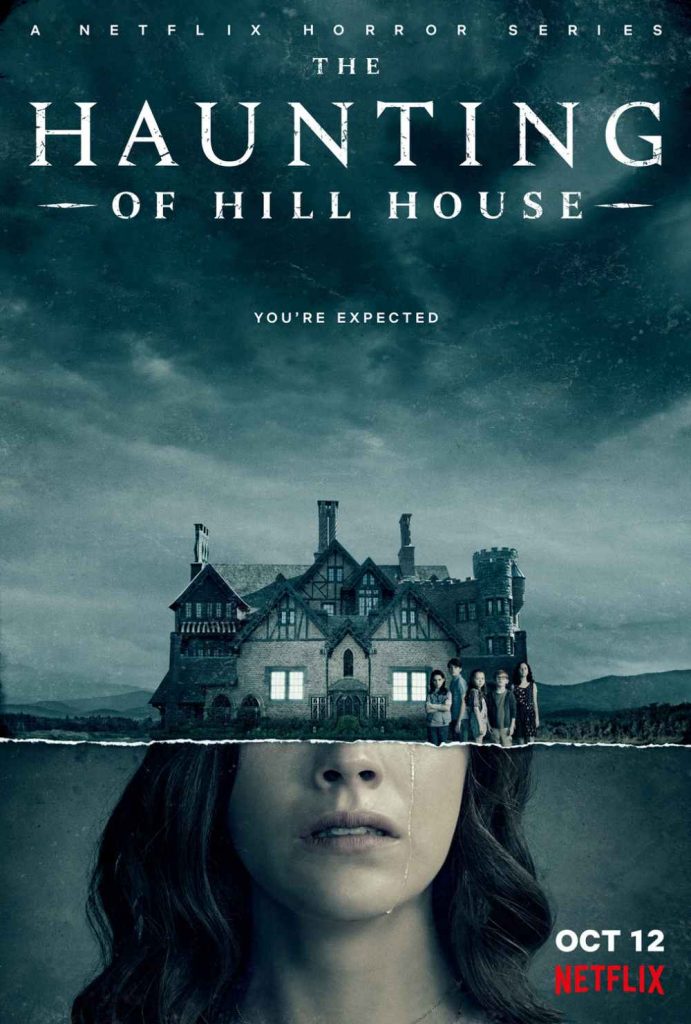 This series got a lot of attention when it first came out in 2018. Loosely based on the 1959 novel of the same name by Shirley Jackson, the series holds up on its own. The story features five siblings in two timelines – one when they were kids and the other, during the present time. The freaky events in the past continue to haunt the siblings throughout their adult life.
5. American Horror Story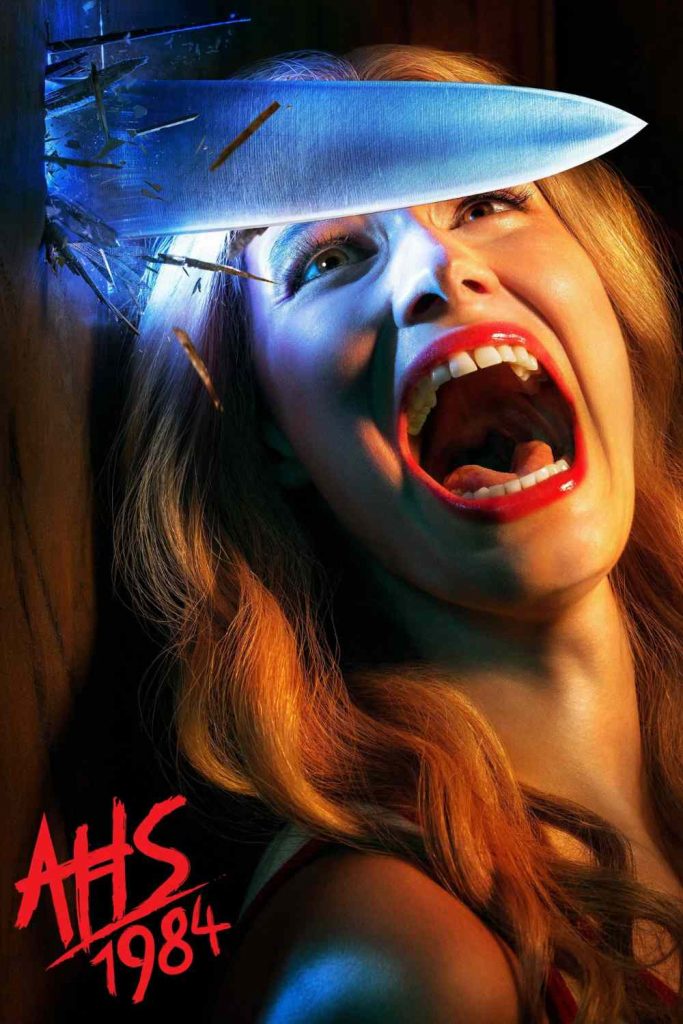 If you haven't had the chance to catch this anthology horror series since it first aired in 2011, Netflix is giving you the chance to catch up. Created by Ryan Murphy and Brad Falchuk, each season is a mini-series in itself. Fans have different favorites among the show's nine seasons, but many favor Cult (season 7) and Hotel (season 5), which earned Lady Gaga a Golden Globe award.
6. Bates Motel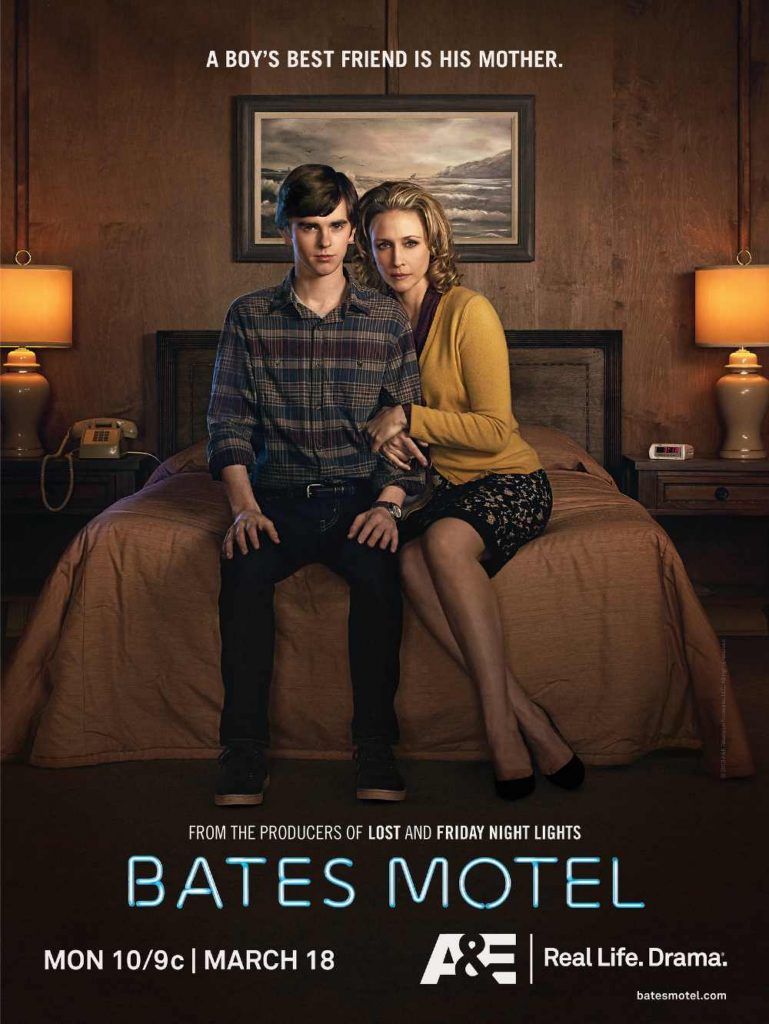 If you're a fan of Alfred Hitchcock's 1960 masterpiece, then you might find this series as one of the best Netflix horror shows worthy of your time. The show features Vera Farmiga and Freddie Highmore as the mother-and-son ensemble in a contemporary prequel prior to the movie's plot line. If you're curious about the series of events leading to Norman Bates' mental issues, don't miss this series.
7. The Order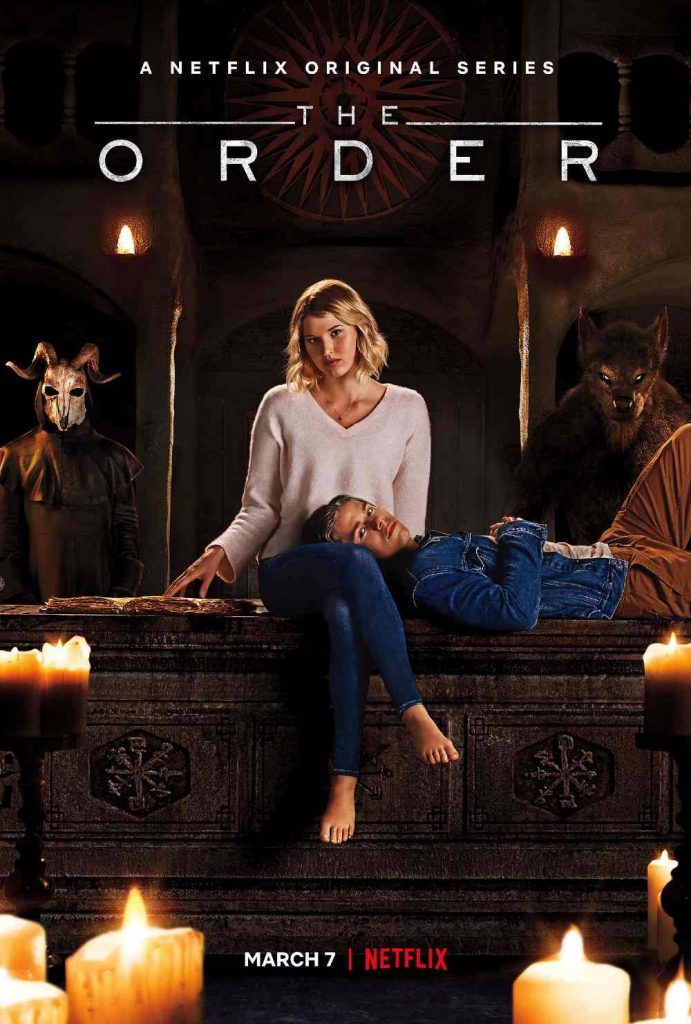 This Canadian-American horror drama TV series is top-billed by Jake Manley. The story revolves around a college student, Jack Morton, as he joins a secret society that teaches and practices magic called the Hermetic Order of the Blue Rose. Jack's journey deeper into the society uncovers magical dark arts and werewolves.
8. Castle Rock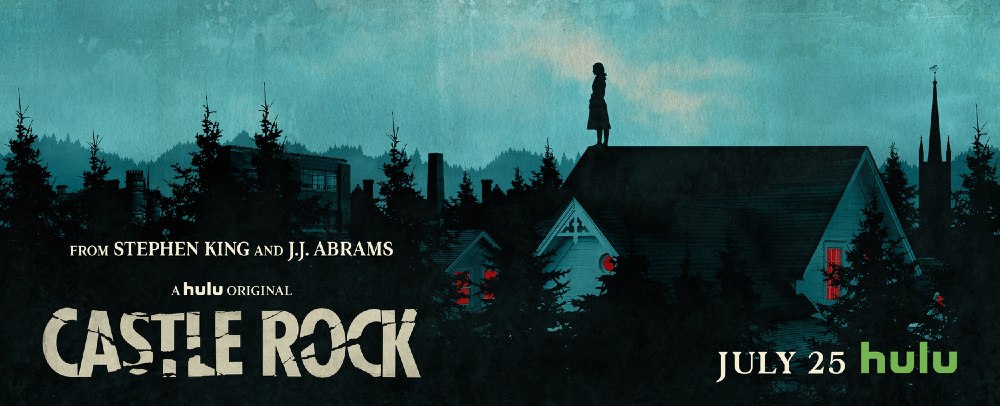 Castle Rock is an American psychological horror anthology based on the stories by Stephen King and his fictional town of Castle Rock, Maine. Created by Sam Shaw and Dustin Thomason, the series stars André Holland, Melanie Lynskey, and Bill Skarsgård. Online critics describe the series as a basket of Easter eggs for fans of the world-renowned author.
9. Glitch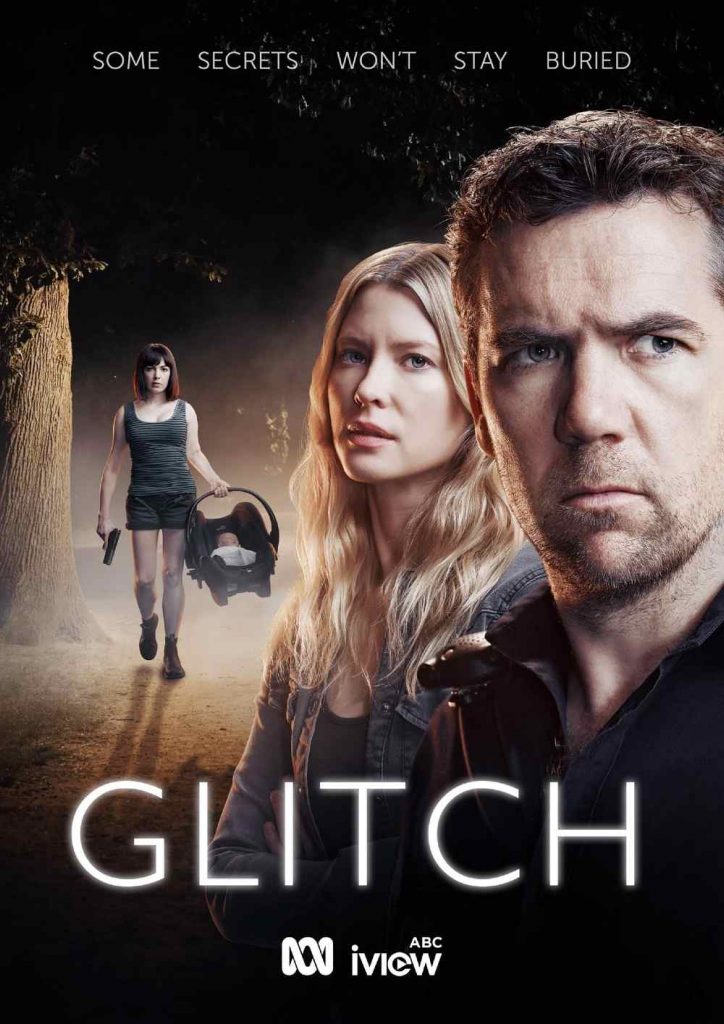 This Australian series, which premiered in 2015, follows seven people who return from the dead with perfect health but zero memory. This is somewhat a very close cousin of the French series, Les Revenants, which was also adapted into an American show, The Returned.
10. Mist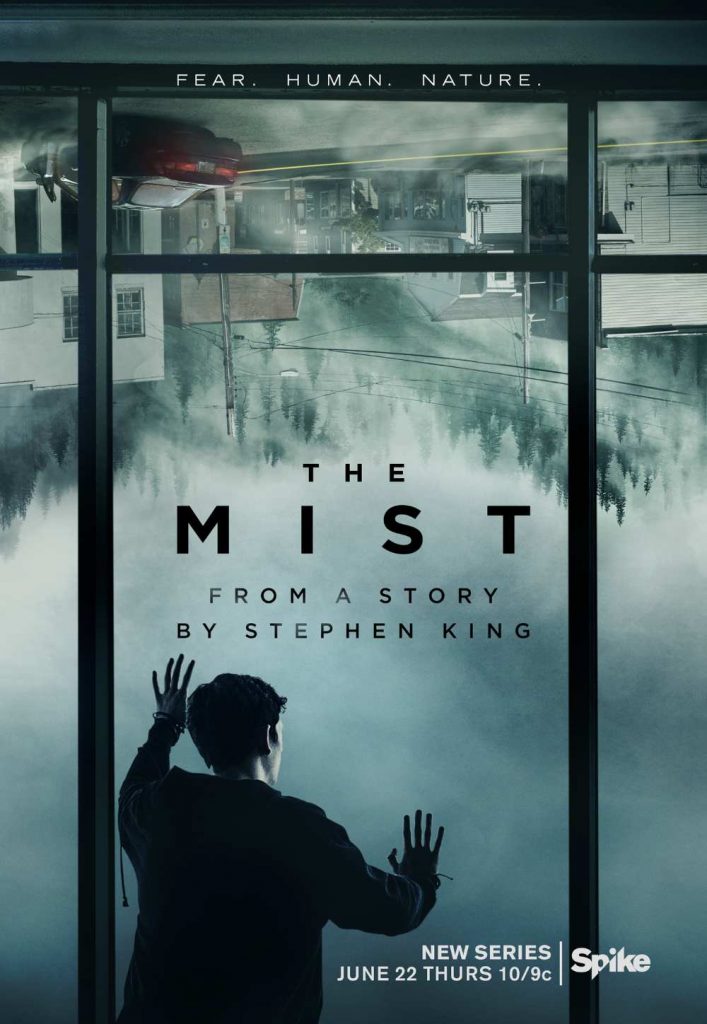 Mist is one of the best Netflix horror shows to watch if you love sci-fi. Based on the 1980 novella of the same name by Stephen King, the story features a mysterious mist that enveloped the town of Bridgeville, Maine. Eventually, residents learn that the mist is more than what it seems to be.
11. Ares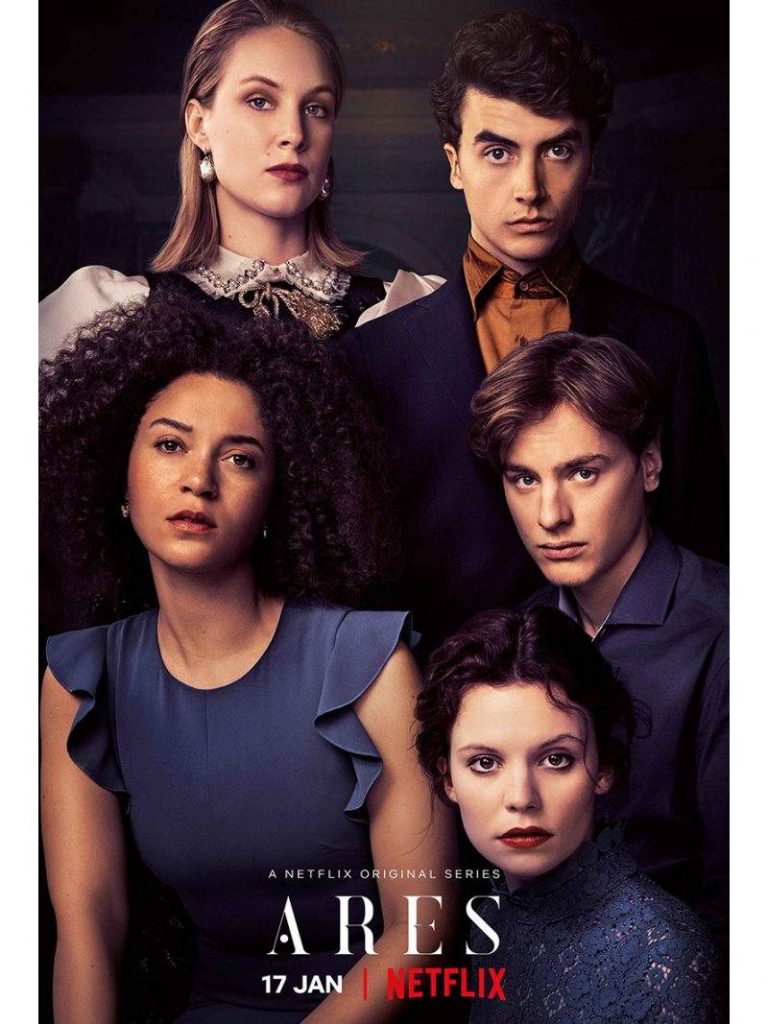 If you're wondering how the Dutch do their horror series, Ares will give you an excellent picture. Top-billed by Jade Olieberg, the story revolves around a medical school freshman in Amsterdam who joins a secretive student society called Ares.
12. Strangers From Hell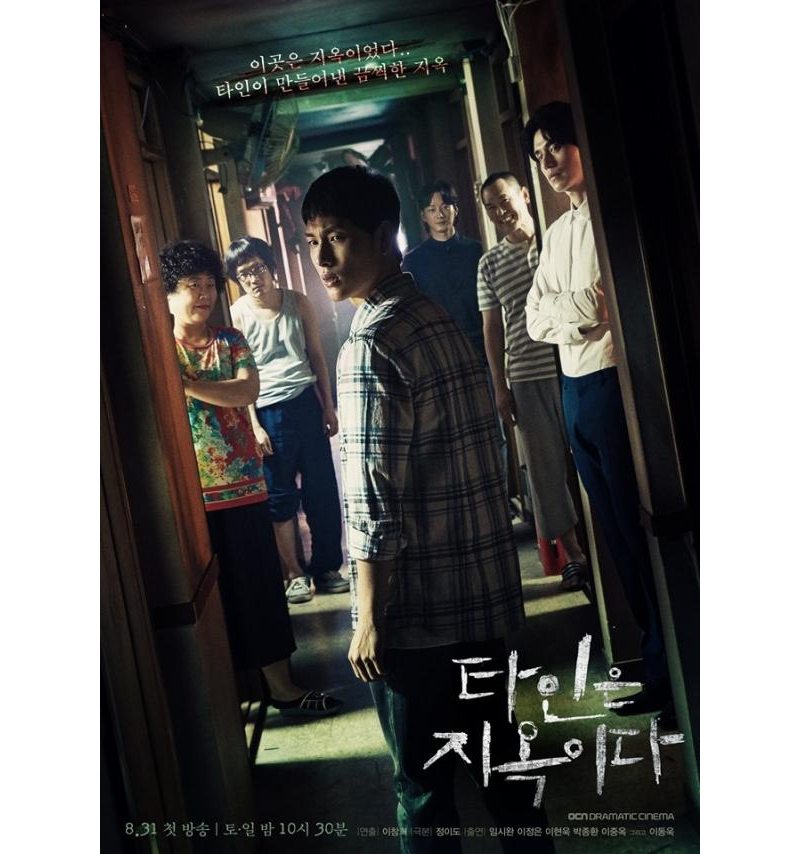 Also called Hell Is Other People, this 2019 Korean series is based on a webtoon. The plot follows a young man who moves to the city for an internship and finds a cheap dormitory to stay in. Strange occurrences cause him to start fearing his co-tenants in the dorm.
13. Diablero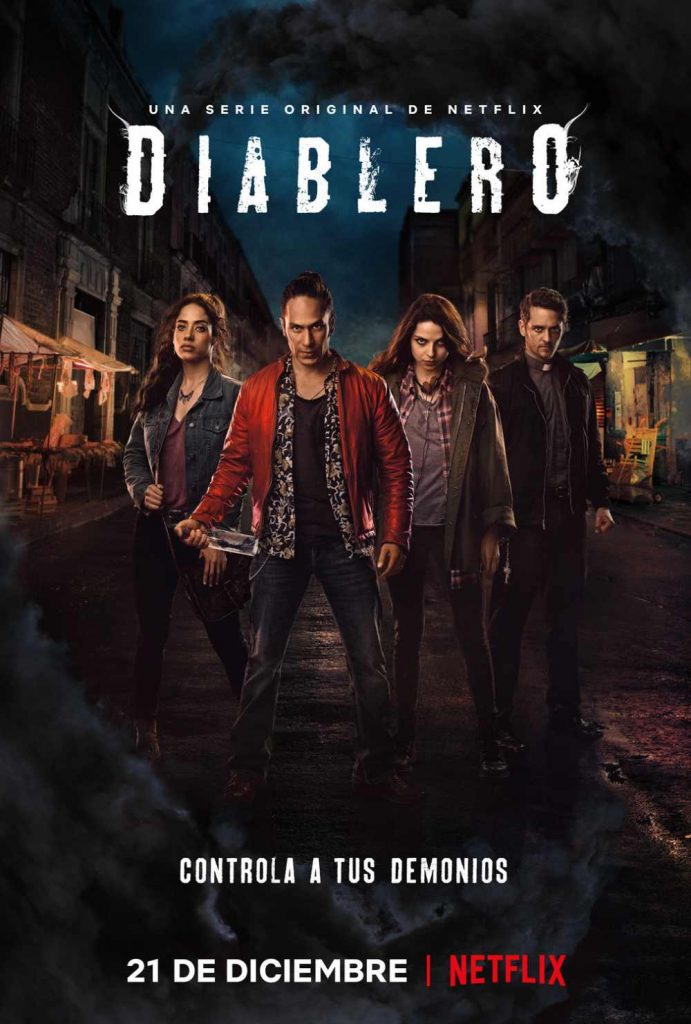 This Mexican series is based on a book by Mexican writer Francisco Haghenbeck, titled El Diablo me obligó, which loosely translates to "The Devil Forced Me." The series follows the story of legendary demon hunter or "Diablero" Elvis Infante, who joins forces with a priest, Father Ramiro Ventura, and Nancy Gama, who can invite demons into her body.
14. October Faction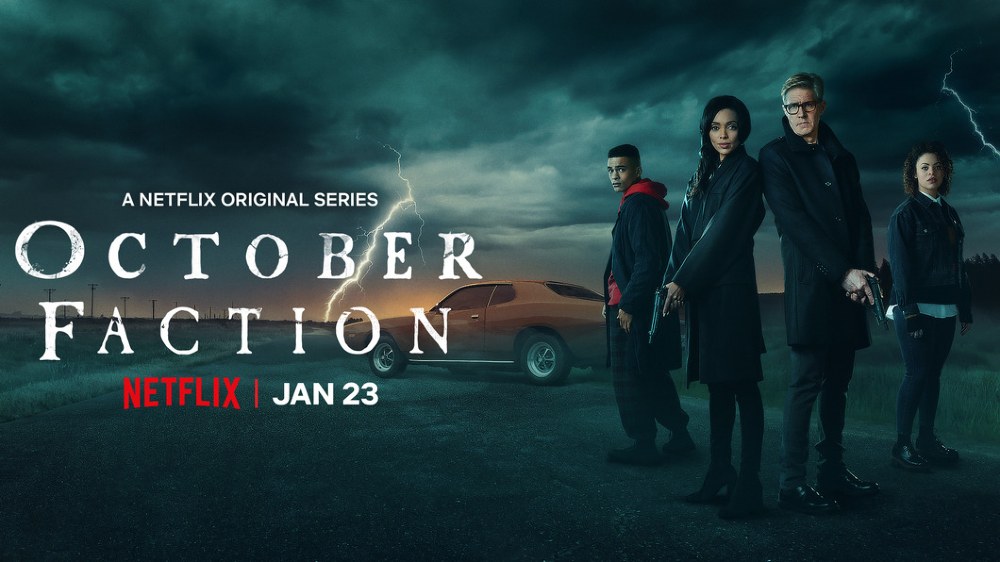 If you're a fan of comic book-style storytelling, you'll find October Faction as one of the best Netflix horror shows. This supernatural drama web television series is based on the comic series of the same name by Steve Niles and Damien Worm. The story revolves around the family of a monster-hunting couple and their twin teenage children. A death in the family sparks the revelation of a whole box of dark secrets.
15. Marianne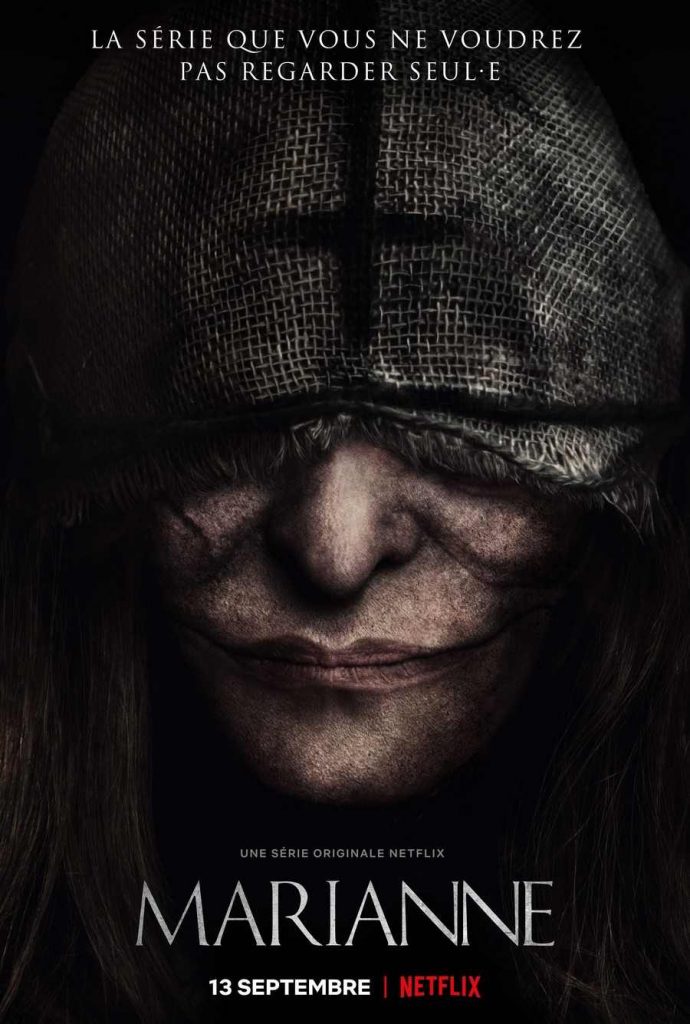 When online critics describe a series as "pure nightmare fuel," you know you have to proceed with caution. This French horror series stars Victoire Du Bois, Lucie Boujenah, and Tiphaine Daviot. The story revolves around a novelist who realizes that her horror novel's characters exist in the real world.
11 Best Korean Dramas of 2020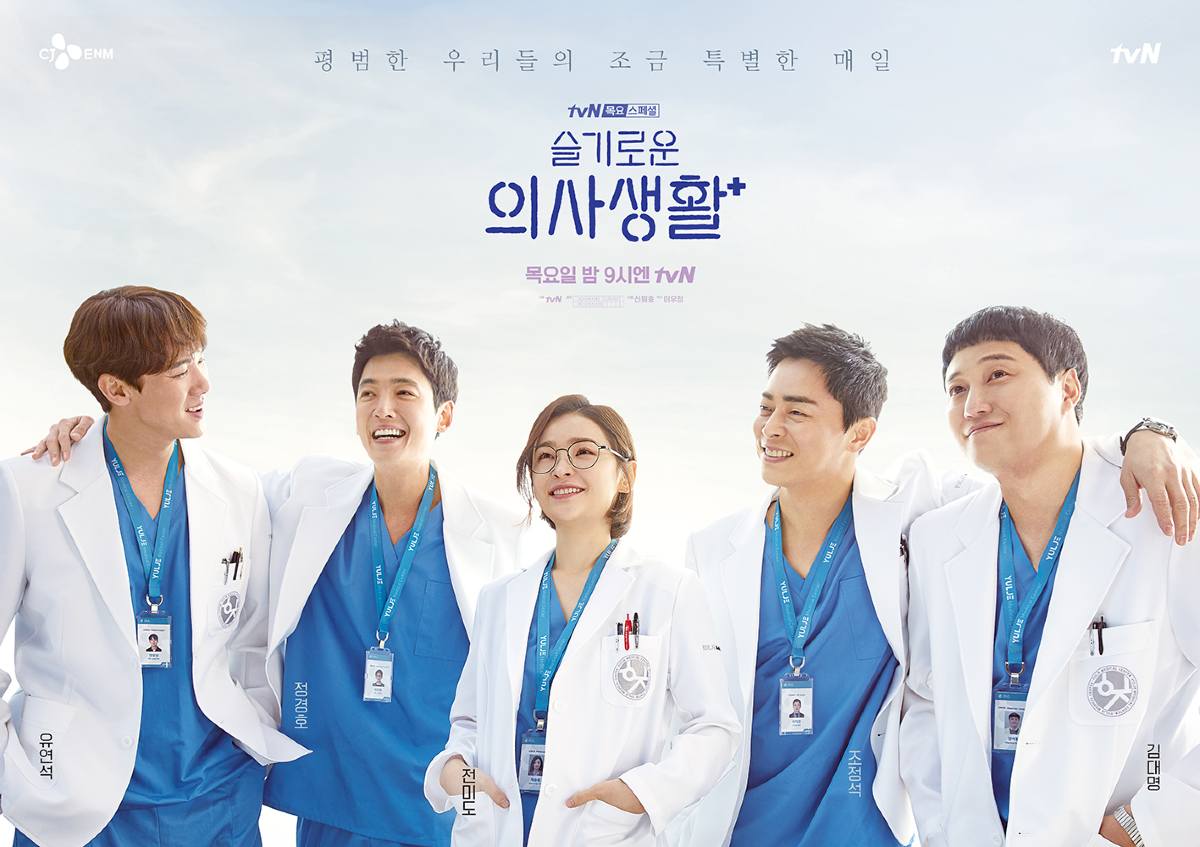 Korean dramas have become a constant companion for viewers around the world. They've made people cry, laugh, scream, swoon, and even frustrated. Sometimes, all at once. It has become a guilty-pleasure and obsession that it can be difficult to pin down what is considered the best among the best.
In this article, check out our list of the 11 best Korean dramas 2020 to keep you glued to your screens. Don't worry, these are all spoiler-free too!
1. Crash Landing On You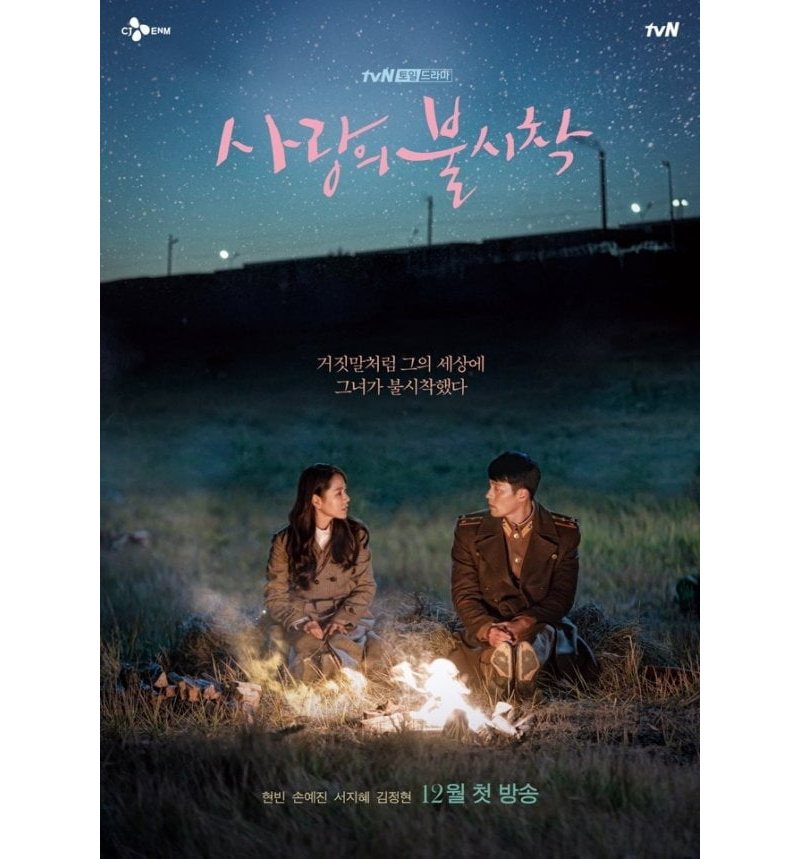 This drama is by far the biggest hit of 2020. It tells the story of a South Korean heiress named Yoon Se-ri (Son Ye-jin) and a North Korean soldier, Ri Jeong-hyeok (Hyun Bin). Fans of the drama would consider their romance as Romeo and Juliet-esque because of their circumstances. Plus, their chemistry is off the charts too.
It's not all romance because it mixes action and comedy as well. The drama will keep you at the edge of your seat and wanting more. For any Korean drama enthusiasts, the secondary couple is as important as the leads. You'll find yourself rooting for them too.
Number of Episodes: 16
Where to Watch: Netflix
2. Itaewon Class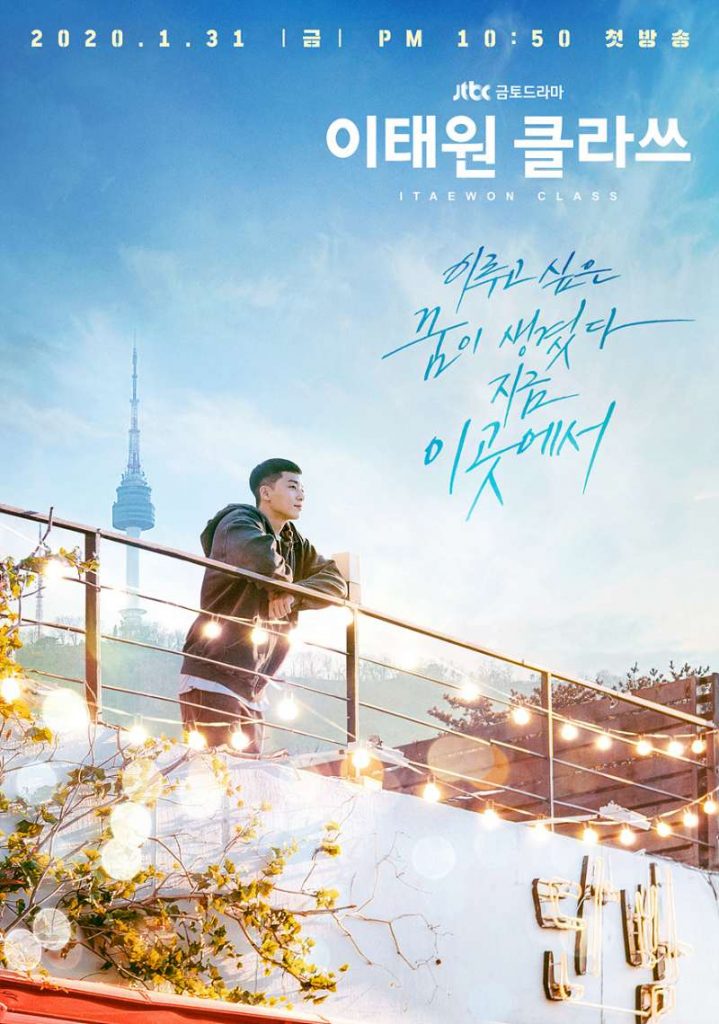 Park Sae-ro-yi (Park Seo-joon) aspires to become a policeman. However, his dreams of becoming one were thwarted following an accident causing him to end up in jail. Once released, he opens up his pub called DanBam. He then forges relationships with different individuals that will help his pub prosper while seeking revenge on those who wronged him.
This drama comes highly recommended by its viewers because it deviates from the norm. Viewers love the plot twists, character growth, and messages tackled in the drama. As such, it has become one of the best Korean dramas 2020 that many love to binge-watch.
Number of Episodes: 16
Where to Watch: Netflix
3. The World of the Married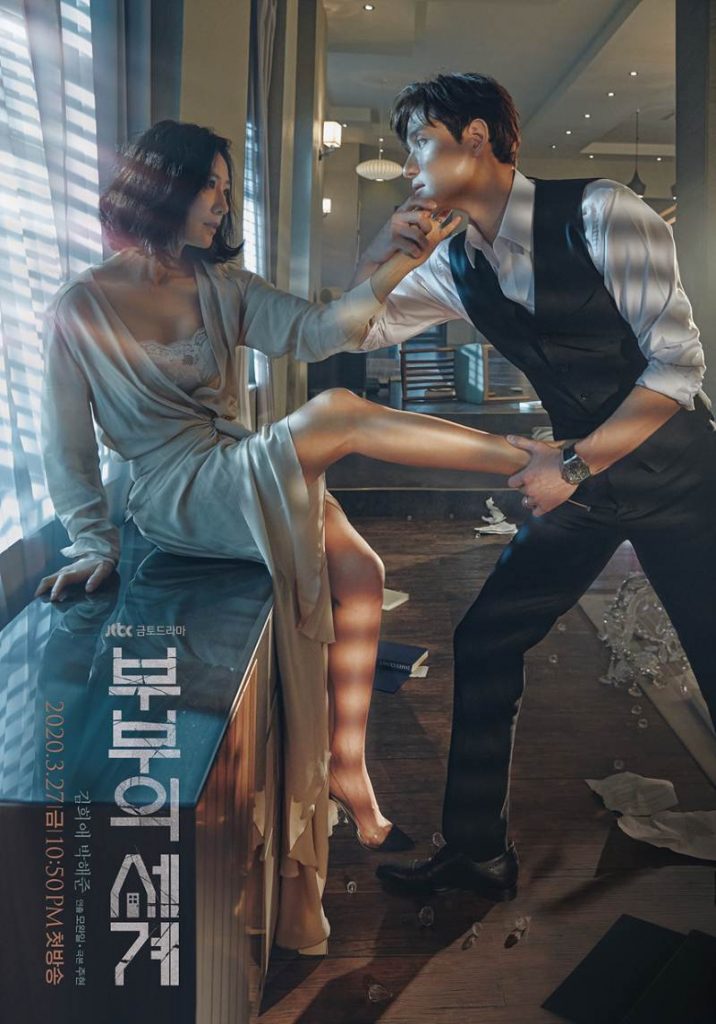 The World of the Married is the Korean remake of the BBC One drama, Doctor Foster. It's about a couple who seem to have everything because of their marriage. However, their seemingly happy union would be tested and eventually turn toxic because of the husband's affair. As the characters' marriage crumbles, viewers will see the consequences of the affair. Plus, the ripple effect on the people in their lives.
Still, even if that's the case, the drama was gripping. It got viewers hooked and wanted to see more of the story progress as it ended.
Kim Hee-ae plays the wife, Ji Sun-woo, while Park Hae-joon plays her husband, Lee Tae-oh.
Presently, The World of the Married is the most-watched drama in South Korea.
Number of Episodes: 16 + 2 Specials
Where to Watch: Netflix
4. It's Okay to Not Be Okay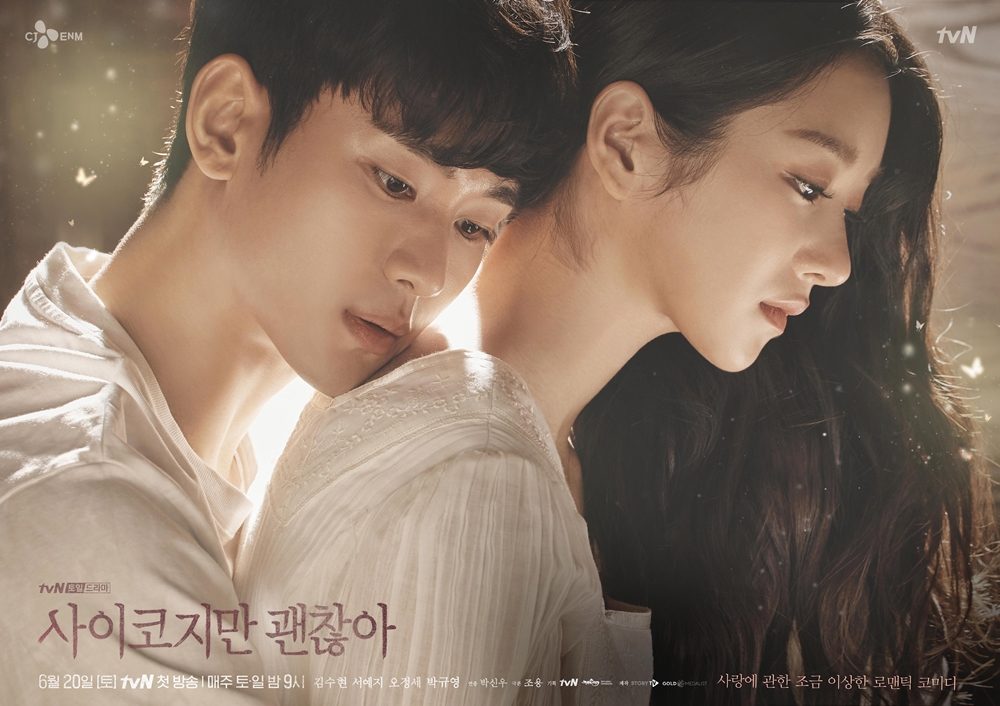 Mental health isn't a widely talked about topic in South Korea. However, It's Okay to Not Be Okay challenged that, making it one of the best Korean dramas 2020. It blends romance, family drama, and even comedy. There are some horror elements to it, but don't let that stop you from watching it.
The story focuses on Ko Mun-yeong (Seo Ye-ji) and Moon Gang-tae (Kim Soo-hyun). Mun-yeong is a children's book author who exhibits anti-social behavior, while Gang-tae is a psychiatric caregiver.
Oh Jung-se also stars as Moon Gang-tae's brother, Moon Sang-tae, a man with an autism spectrum disorder. His character is also central to the story of the two leads.
The two leads end up meeting one another and learning how to overcome their pain and emotional trauma. Eventually, as they fall for each other, they'll discover a haunting secret that intertwines their past and might jeopardize their future.
The chemistry of the trio was one of the strongest points of the drama. Their connection with the side characters helped viewers understand their character and personalities more. Plus, through storytelling, viewers can understand lessons interlaced with fairytale elements.
Number of Episodes: 16
Where to Watch: Netflix
5. Hospital Playlist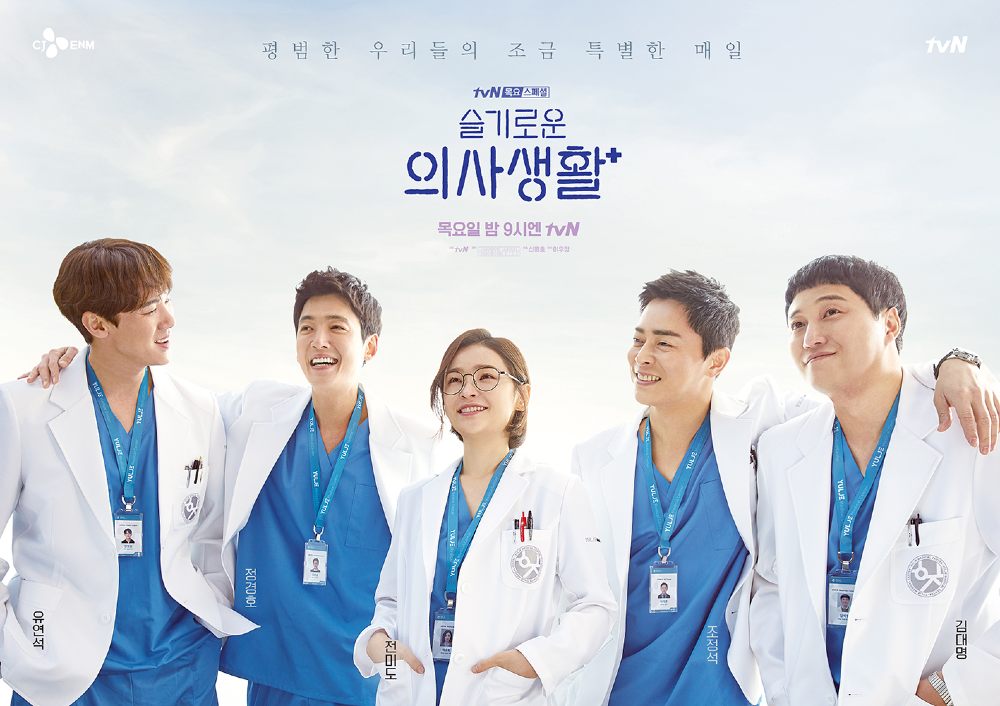 Fans of the Reply Series and Prison Playbook will enjoy this new drama by acclaimed writer, Lee Woojung.
Hospital Playlist is about five doctors who have been friends for 20 years. They juggle the challenges they face as physicians while managing their personal lives. Get ready to cry and laugh, thanks to the fantastic and talented cast. It's one of the best Korean dramas 2020 because of the slice-of-life element, making their stories relatable to the audiences. Plus, if you watch the drama, you'll know why Playlist is part of the title.
Fan favorites Jo Jung-seok, Yoo Yeon-seok, and Jung Kyung-ho make up three of the quintet. Rising stars Kim Dae-myung and Jeon Mi-do round up the main cast.
Don't worry about its short run, because it's coming back for a second season in 2021!
Number of Episodes: 12
Where to Watch: Netflix
6. Hi Bye, Mama!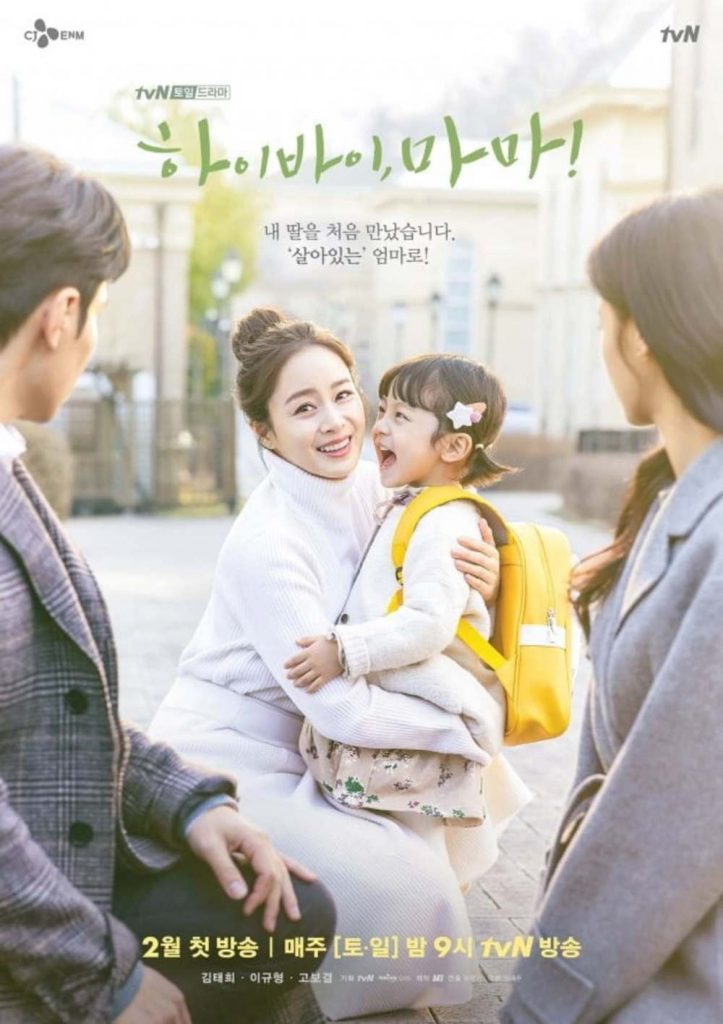 Prepare tissues as you watch Hi Bye, Mama because every episode will leave you ugly crying.
This drama is about Cha Yu-ri (Kim Tae-hee), who gets a second chance to live with her family. Romance isn't the central theme. But it's a heartwarming tale about reconnecting with your loved ones and living life to the fullest. There's also talk of grief. Even so, viewers will learn more lessons along the way, as they finish the drama.
Lee Kyu-hyung from Prison Playbook stars as Kim Tae-hee's husband, Jo Kang-hwa. Seo Woo-jin plays their adorable daughter, Jo Seo-woo.
Number of Episodes: 16
Where to Watch: Netflix
7. Hyena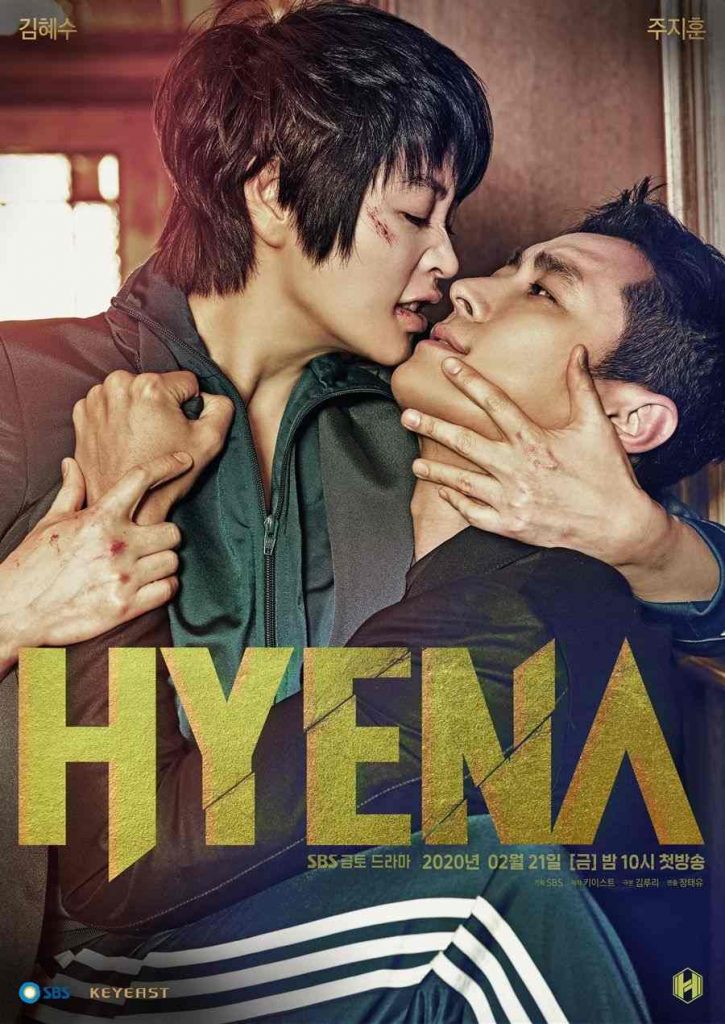 Hyena deals with two lawyers that represent only the filthy rich. Hot-shot lawyers Jung Geum-ja (Kim Hye-soo) and Yoon Hee-jae (Joo Ji-hoon) repeatedly cross paths as they try to one-up each other. Both characters are brilliant and cunning as they fight their way to reach their goals.
It's the amazing undeniable chemistry between the two leads that keeps viewers hitting the Next Episode button. Aside from that, many fans praise Geum-ja's characterization. Joo Ji-hoon also carries his character well throughout the series. That's why many people root for their characters.
Number of Episodes: 16
Where to Watch: Netflix
8. Extracurricular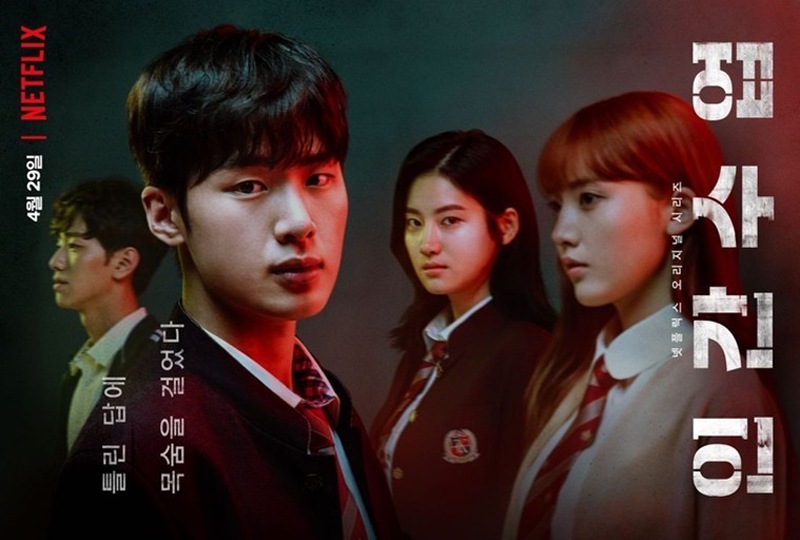 Extracurricular revolves around high school students who choose to do the wrong things and suffer its consequences. What makes this one of the best Korean dramas 2020 is because it deviates from stereotypes.
It's not your typical chipper high school drama. They explore the dark intentions of each character while not giving them a good or bad label. It started slow, but it gets intense as you watch every episode. Plus, the leads are impressive, making for a great viewing experience for those who binge-watch it.
Kim Dong-hee, Jung Da-bin, Park Joo-hyun, and Nam Yoon-soo are the show's four main stars.
Number of Episodes: 10
Where to Watch: Netflix

9. Mystic Pop-Up Bar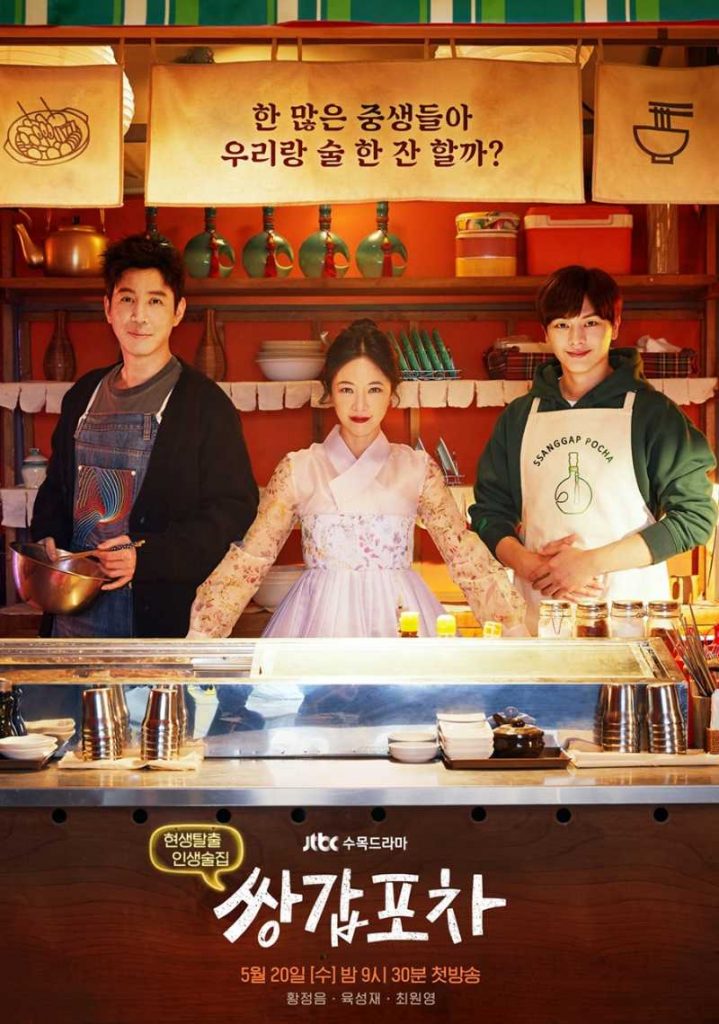 If you're thinking about watching fantasy comedy, Mystic Pop-Up Bar is your best bet. The story is about a trio who runs a pop-up bar for the dead. Wol-ju (Hwang Jung-eum), the owner of the bar, must help comfort and resolve 100,000 souls for a certain time. Or else she'll be sent to hell. But she isn't alone, since she has Chief Gwi (Choi Won-young) and Han Kang-bae (Yook Sung-jae) to help her before time runs out.
Avid Korean drama viewers will compare this story to Hotel del Luna. However, it does hold its own through humor and the heartwarming scenes. Moreover, viewers believe that the drama deserved more attention because of the lessons everyone can pick up while watching the show.
Number of Episodes: 12
Where to Watch: Netflix
10. My Unfamiliar Family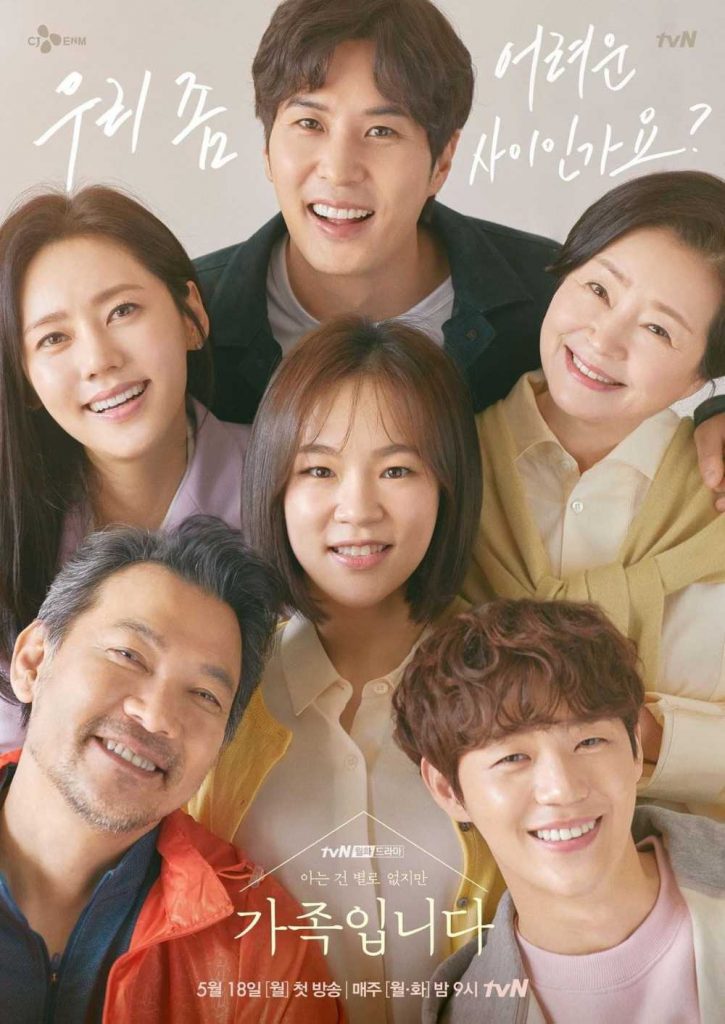 My Unfamiliar Family is one of the most underrated Korean dramas on this list. Most would fawn over most of the titles here, but this is a realistic family drama that anyone can relate to. Kim Eun-hee (Han Ye-ri) is the main protagonist where she's distancing herself from her family. At this time, she's also growing closer to Park Chan-hyuk (Kim Ji-suk). However, when things unfold, she must decide who to turn to.
It's one of the best Korean dramas 2020 because it focuses on family issues that may hit close to home. Most fans praise the writing and the ensemble. There's also a discussion about LGBT, which remains a sensitive topic in the country. But it's the lessons that many take away from this show and leave an impression on them.
Number of Episodes: 16
Where to Watch: Viki
11. Memorist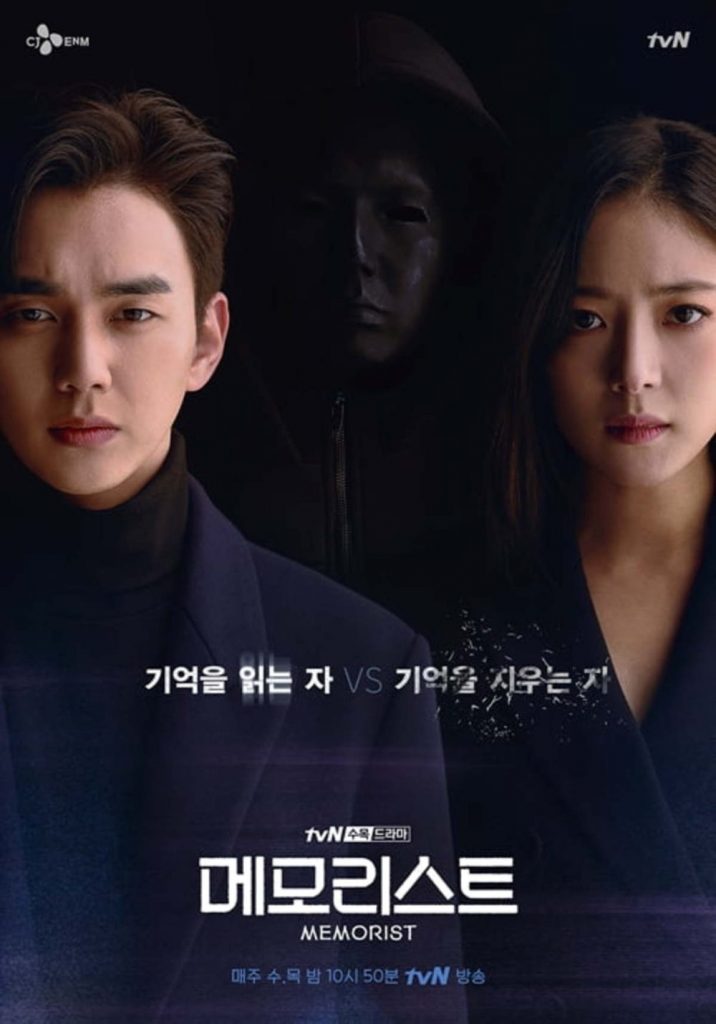 Memorist is a supernatural crime thriller that follows a detective named Dong Baek (Yoo Seung-ho). When he touches someone, he can see their memories. Opposite to him is a skilled profiler named Han Sun-mi (Lee Se-young) who solves cold cases. They will come together because of a serial killer case. This will then test their abilities and reveal a truth about their past.
The plot is worth-noting as it integrates crime with a supernatural twist. It left viewers at the edge of their seats as they tried to solve the thrilling case alongside the leads. Plus, the leads work perfectly with the whole cast that made viewers stick with it until the end.
Number of Episodes: 16
Where to Watch: Viki
My Honest Review Of The Opkix One After 3 Months Of Use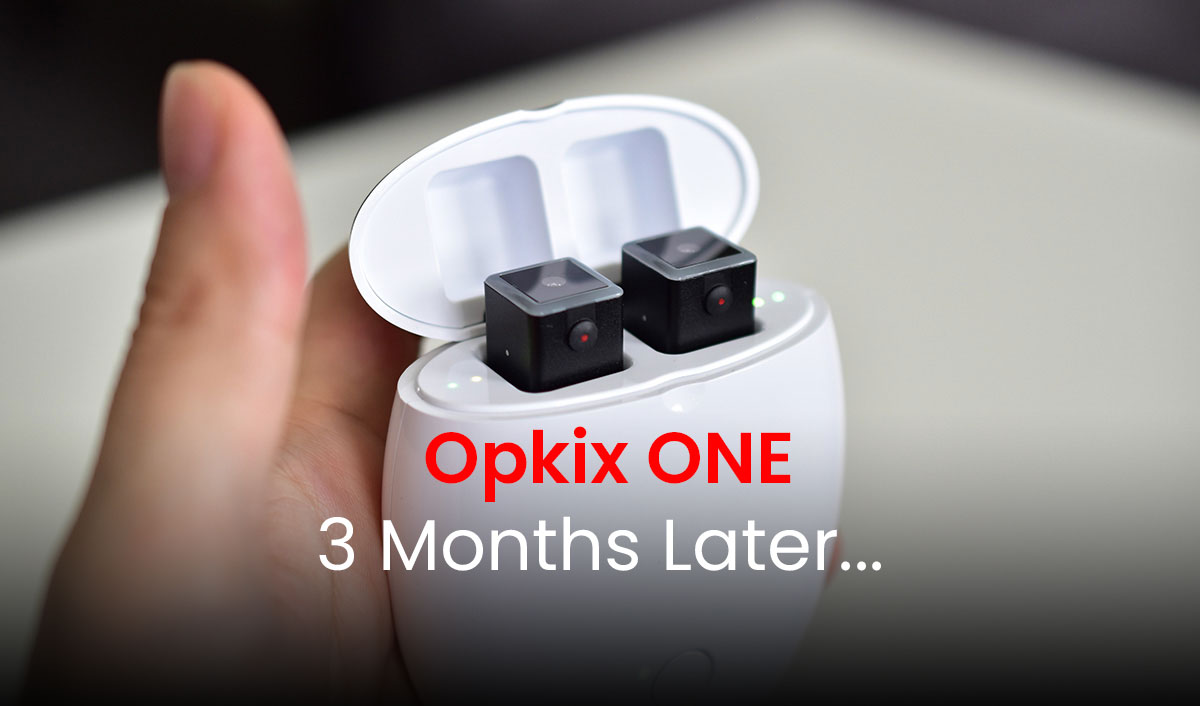 The Opkix is unlike anything else on the market right now. If wearable tech and action-cameras had a child together, the result would be the Opkix. We previously reviewed it on Owner's Magazine. See the review here.
However, our team was so impressed with the Opkix that we decided to test it for 3 months and write a much more in-depth look at what it can really do. In our extended review of the Opkix we discovered a lot of things that weren't obvious at first. We found even more things to like about it and also unearthed quite a few issues.
Here's what we found after 3 months of using the Opkix on a daily basis.
How Did I Use It?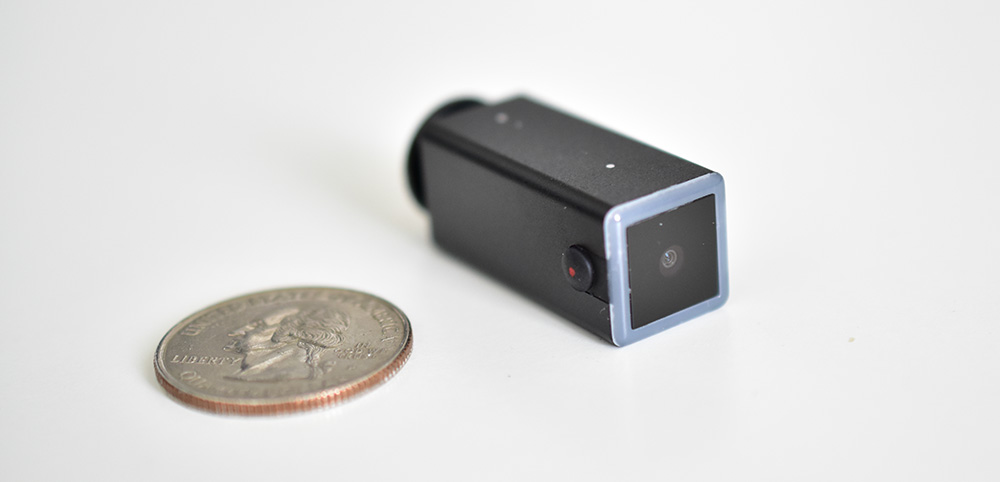 The Opkix comes with accessories to clip it onto your glasses or hat. Luckily I wear prescription glasses 24/7, so it was fairly easy to adapt it to my daily routine. For the most part, I just carry the Opkix in my bag with me and have one of the cameras clipped onto my glasses at all times.
One of the best use for the Opkix that I found was having it as a video camera that was literally always on and always within reach. Whenever an opportunity for a video comes, I would simply press the bottom on the camera, and it would start recording.
The Opkix Is A Game Changer…
If I wanted to record something smartphone where I'd have to take it out of my pocket, unlock it, open the camera app, choose "Video", focus…and then finally hit record. I'm usually discouraged from trying unless the moment absolutely NEEDS to be captured.
Everything changed with the Opkix. One of the most amazing yet subtle features of the Opkix is that there's no on/off buttons on the cameras. You just tap the "record" button and it begins recording. The fact that it's always on and always available makes it so easy and seamless to record quick clips. It was so easy to record that I find myself recording even the silliest moments in my day that I would've never thought of capturing.
At the end of the week, I'd have a whole collection of these short funny clips of my week that I never had before. This little device completely changed the way I capture moments in my life. It's not just the important moments that deserve to be captured anymore. Now it's everything in between.
Immersive 1st Person View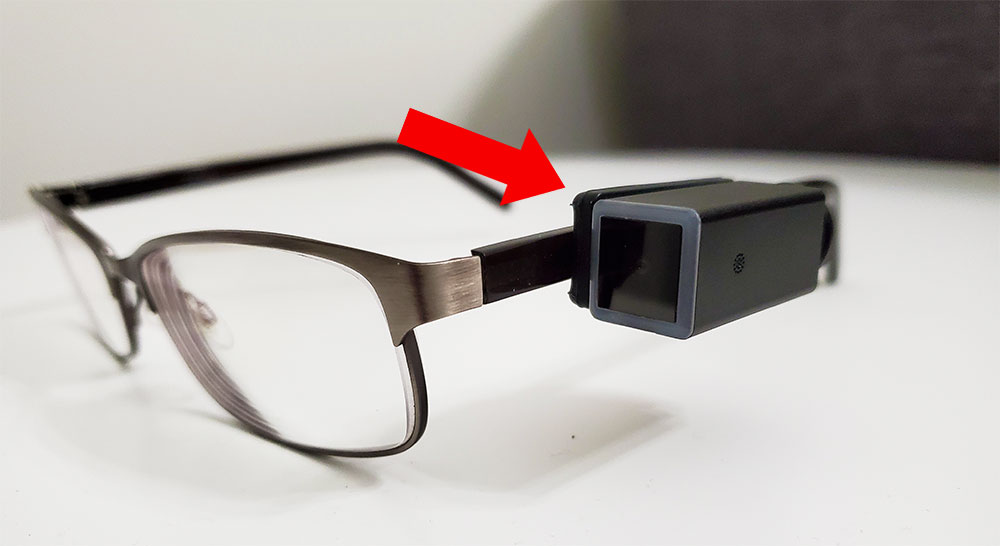 This is the first time you're able to create immersive 1st person view content. Holding your phone up to your face is awkward. Having a Go-pro mounted in front of your chest or helmet makes you joke in normal settings. The only product on the market right now that lets you actually record AND be a part of the conversation and experience is this Opkix. For the first time, you can record people singing "Happy birthday" AND clap at the same time.
The cameras can also be used in any orientation. No matter what orientation you record in, your videos will never be upside-down.
My one concern with the Opkix is that the halo light around the camera can't be turned off when you're recording. This is often obvious and glaring to others that you're recording them and can also take you out of the moment. The lights are especially noticeable under lowlight. Hopefully, this gets fixed in future updates.
Battery Life & Portability
The actual record time is about 10 – 15 minutes for each camera. After they're depleted, I can just put them back into the egg and recharge. Recharging the cameras from 0 – 100% is fast and I'm usually able to get back into the action quickly. Considering the cameras are always on, battery life is pretty good. Leaving the house with a fully charge egg it's able to last me an entire day and returning home usually with 20 – 25% juice left.
Having the cameras always on my glass also wasn't much of a hindrance because it's so lightweight you forget it's there. Although I do get a lot of questions about it since it does stand out.
Video Quality
This was a hit and miss for me. Video quality was capped at 1080 resolution, which isn't a problem. The problem is the quality of the videos. The lenses are great during day-time and when there's an abundance of light. However, the camera fails to accurately capture colors when you're indoors or in low-light situations. The halo light around the lens doesn't do much.
There's also a lot of over-saturation in some of my clips. I certainly can edit these clips to be perfect, but that defeats the purpose of the Opkix. It's meant to be a user-friendly device for the average everyday person to capture moments. I shouldn't need to boot up any video editing software to correct the clips.
If this was a $99 device, I wouldn't complain. But given its $299 price tag, most would expect better quality videos.
Connectivity Issues
After a day's worth of recording, I usually plug both cameras back into the egg and then try to extract the clips. You can't plug the egg into your computer via USB to extract the clips. The only way to get the clips off the cameras is through the App via Bluetooth. The App is very well designed and you can see a lot of work went into refining it. It's intuitive, easy to use, and has a lot of great features. Overall, a polished product.
The connectivity on the other hand – a complete failure. Pairing the egg with your device the first time was easy. But connecting the egg with your device afterward is a nightmare. It would connect sometimes but not always. When you hit "Connect" on the App, it takes a lot longer than it should connect. The wait is usually between 10 – 15 seconds before it tells you connection failed and to try again. I tested this with an Asus Zenfone 6 (Android), Samsung S20 Ultra, and iPhone 11, all with the same connection problems.
Eventually, I learned that the device connects best when the egg is above 30% battery. I don't know if this is a bug or done for a specific purpose. However, a warning or some instructions on the App to connect would be appreciated.
Recording videos with the Opkix is an enjoyable good experience. Exporting them is another story.
The App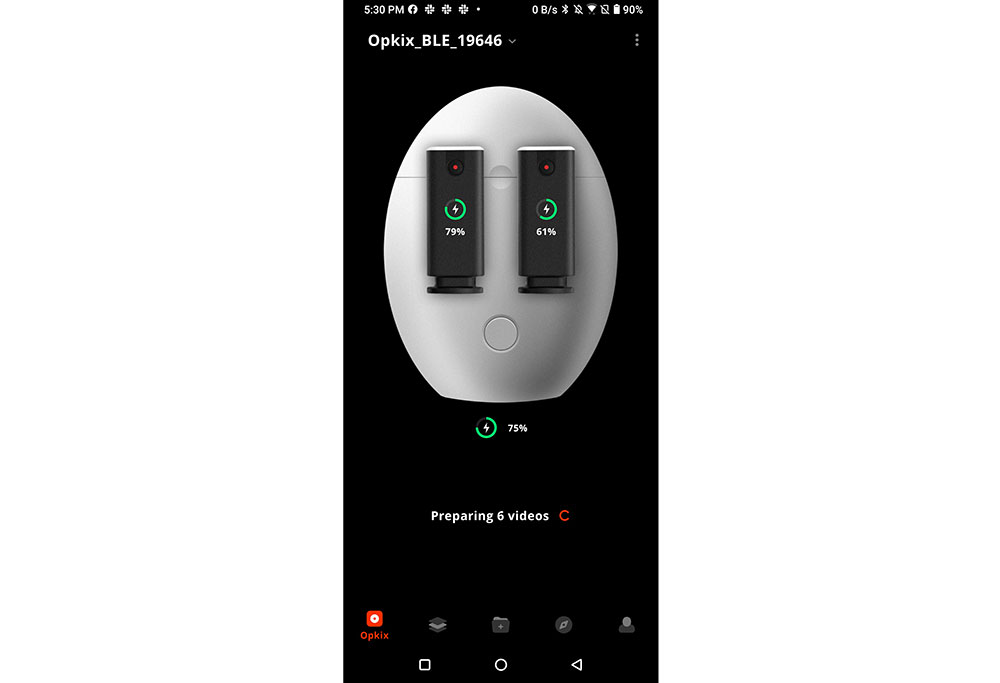 The App is about 50% of the product if not more. The egg can't function without the app. It's available for both Android and iOS. Usually, tech hardware that has an app companion tends to overlook the user experience and functionality of the app. Not this time. The team over at Opkix invested heavily in the design and development of the App, and it shows. The main connection screen shows you a neat image of the egg.
The app works flawlessly and does everything you'd expect it to. However, there is one major downside. Exporting videos from the cameras to your device takes far too long. For a 10 minute clip, you'd probably wait about 5-10 minutes to be fully exported.
Image stabilization
The image stabilization process is actually done via software through the App. And for the most part, it's pretty good. After you've exported the video clips from the camera, there's an option for you to Stabilize the video. Again, this was another source of pain for me. I wish video stabilization was done automatically. Given the nature of 99% of the video clips, I can't imagine anyone NOT choosing to stabilize their videos.
Time-consuming Video Processing
I do believe the folks at Opkix thought extensively about their user's experience. However, they missed a major one. The time it takes to export and process the videos. My smartphones, although clunkier to use, can automatically stabilize everything I record in real-time.
I understand there may be a hardware limitation given the size of the cameras on the Opkix, but having the video stabilization be an extra step AFTER I export the videos is a mistake. The export time is already extensive. Now I have to wait just as long all of the videos to stabilize.
Not to mention, there's no option to "stabilize all". I have to sit there and manually click "Stabilize" on every single video. All the fun, seamlessness, and intuitiveness of the Opkix is completely derailed because of this.
Final Verdict
The Opkix is trying to do something new and for that alone, it should be celebrated. For my 3 months of using the Opkix to replace my smartphone as a primary video camera, I enjoyed every moment of recording. The portability, ease of use, and plethora of attachment accessories made it incredibly simple to integrate the Opkix into my day.
My biggest surprise after 3 months was the sheer volume of video clips I now have. Scrolling through my collection, I'm amazed at all the tiny little moments in my life that had been captured.
The Opkix is an innovative tech that found a specific niche in the wearable market. There's simply nothing like it. Despite the connectivity and time-consuming video processing issues, I still think it's a great product with massive potential. At $299 it might look expensive, but trust me you'll be recording with this thing a lot. For countless hours of footage you'll be able to capture on-demand with the Opkix, $299 is a steal.