Top 10 Biohacking Products to Give Yourself an Edge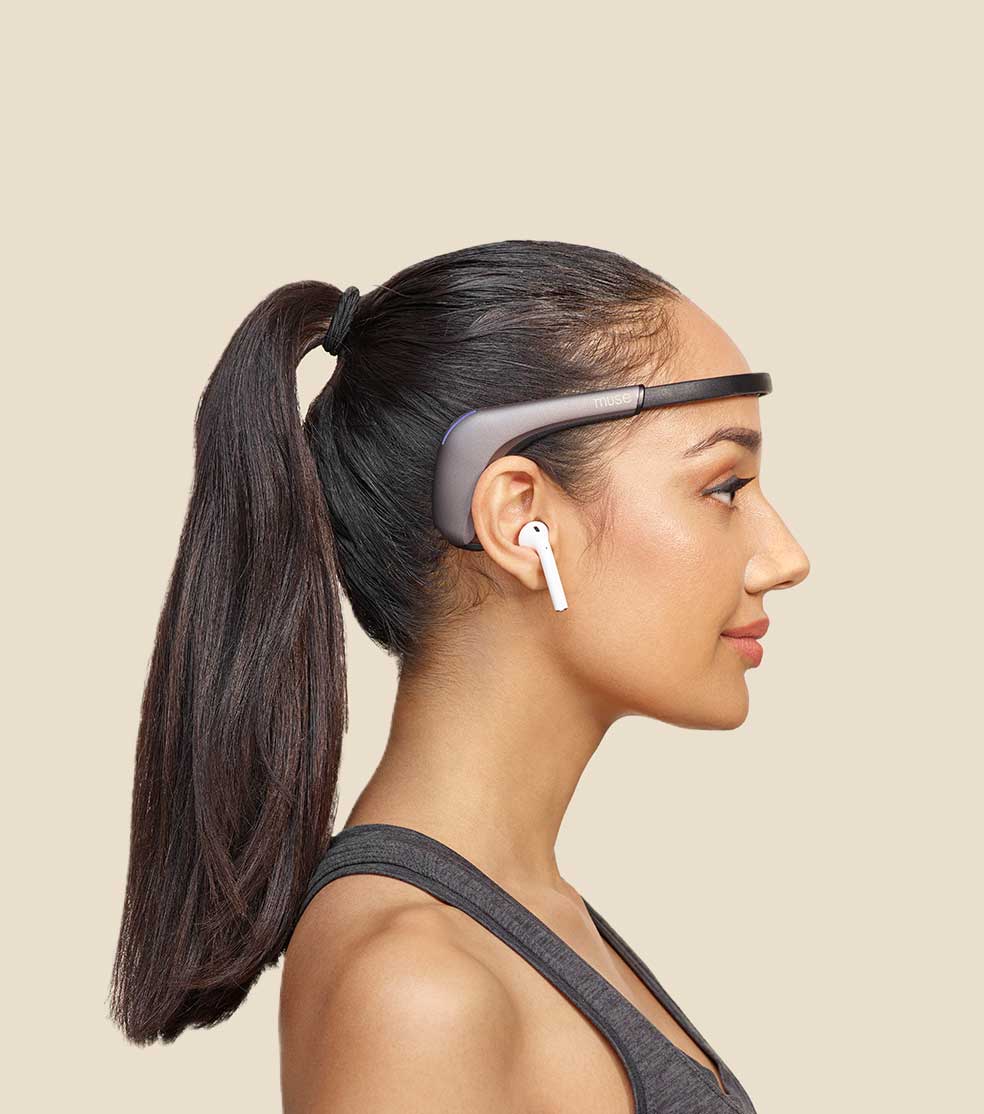 Ever since Tim Ferris announced his 4-hour work week (and shared that he sleeps in a Helix mattress engineered for the best possible sleep), the number of bros attempting to biohack their entire reality has quadrupled.
Yes, the idea of biohacking can be taken way too far – to the extent that everything you do is tracked, measured, and "optimized." Many of the things sold as biohacking products actually just give us the results we'd be getting naturally – if we were in a balanced state. So is any of it legit? In this article, we cover the top 10 biohacking products that actually have merit.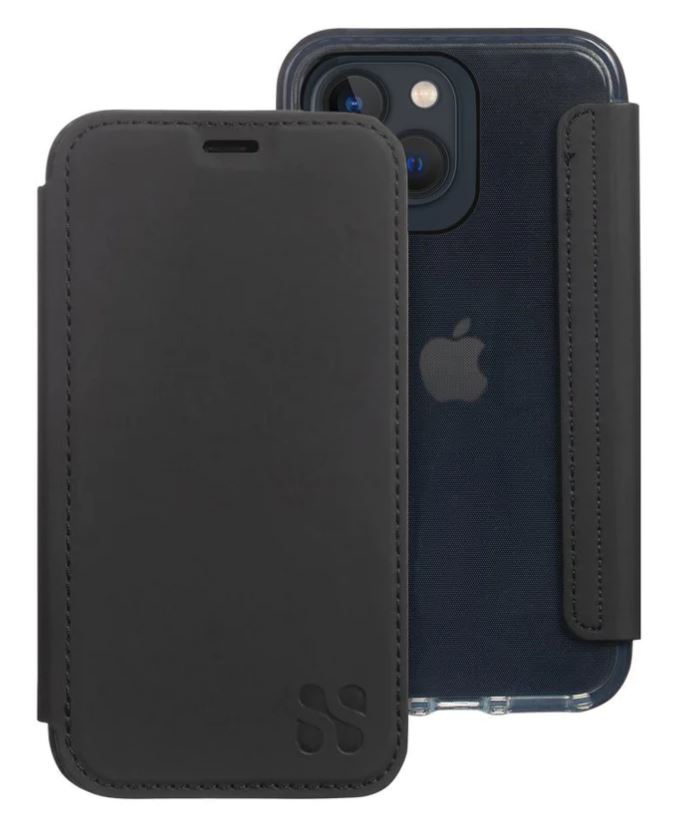 The amount of time people spend on their phones and computers continues to skyrocket. And smart people are starting to ask what the repercussions of this really are. Everything from depression to low libido, nausea, and digestive issues have been linked to EMFs, and that's just to name a few. One study even said EMFs affect our cells and create oxidative stress, which basically ages you faster. 
The data isn't looking good for EMFs. But fortunately, we have EMF blockers that might bear the brunt of the impact. There are all types of EMF blockers, but Safe Sleeve was shown to be one of the strongest for cell phones.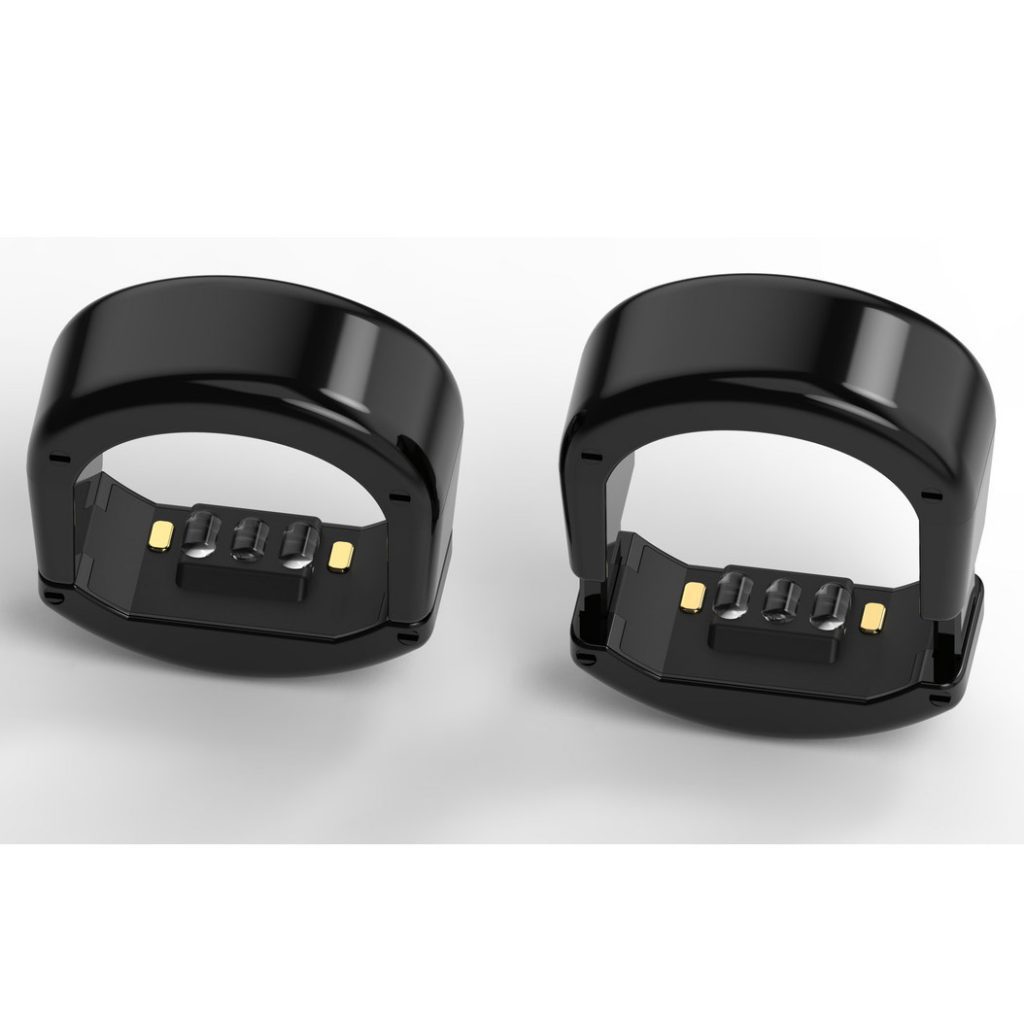 This product for biohackers is marketed as a sleep and fitness ring. It tracks a variety of good-to-known health metrics. You can track your blood oxygen levels, REM sleep and other sleep stages, workout heartrate, and more.
Circul has many competitors in the wearable tech market, so do your research before choosing. This product is unique because it features health risk predictions based on your specific data. So if something is wrong, you'll know about it.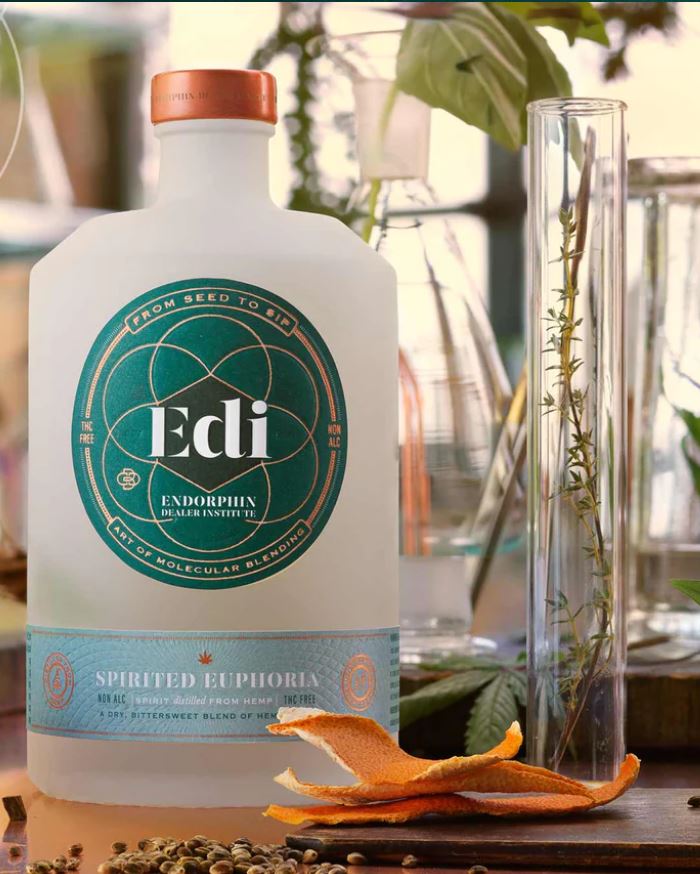 There's nothing more biohacky than skipping a hangover and waking up refreshed and ready to go. Fortunately, if you're willing to forgo the (mostly) unhealthy habit of alcohol, this can be you. Edi Spirits creates "distilled endorphin spirits." The creators say those who drink Edi will experience the pleasure of drinking alcohol without the negative side effects. 
Basically, you're getting a concoction of non-alcoholic ingredients that help you de-stress, like hemp, adaptogens, and nootropics. They even say you can drink it frequently, unlike alcohol, which is obviously a risk for anyone who cares about their liver.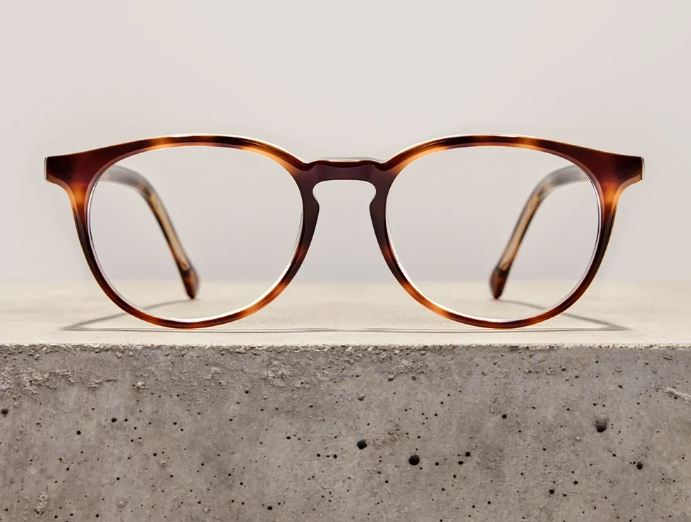 Blue light blockers are a popular biohacking product, and you can't blame people for jumping on the bandwagon. Technology, overtime at work, personal stress, junk food – with so many disruptions, our circadian rhythms are under attack. It's why an increasing number of people feel wired from too much coffee and tired after a good night's sleep.
Blue light blocking glasses are designed to eliminate one of the worst culprits – blue light from screens. This type of light has been shown to disrupt circadian rhythms, especially when we're exposed to it at night. And if you feel like a dork wearing colored glasses, these ones by Felix Gray look like regular glasses.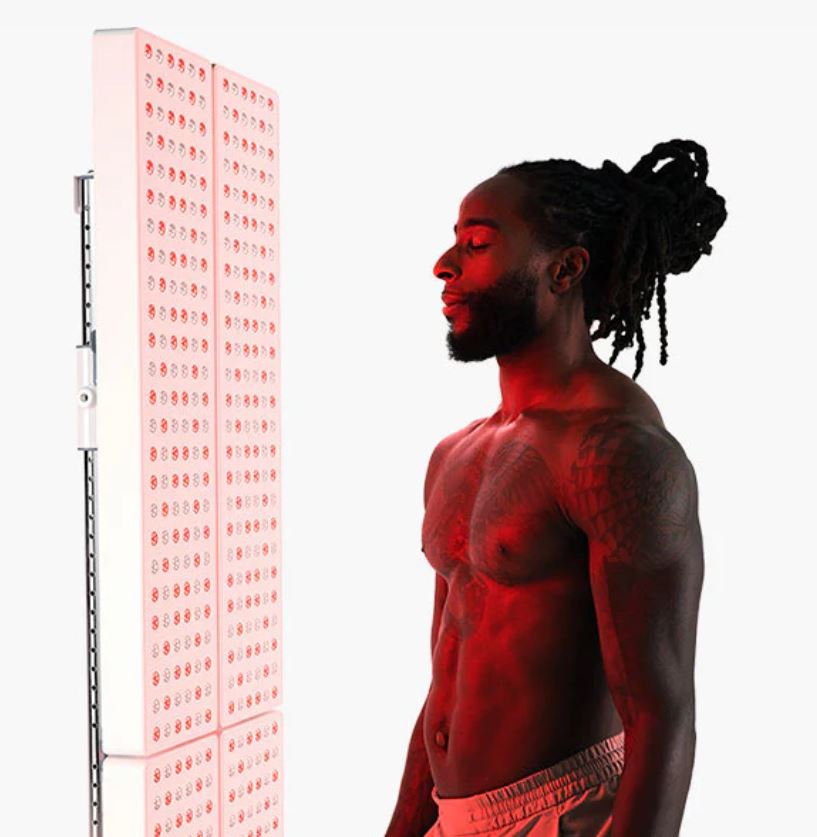 Yes, we're blocking some types of light and intensifying others. Red light therapy might sound like something from a sci-fi, but there's real evidence to back up its health benefits. This biohacking product is touted for its ability to improve blood flow and ease sore muscles and joint pain. It's also said to be great for your skin. Many red light users hop in the sauna after a workout or a long day. Joov users can pair the device with their phones to track and customize their red light treatments.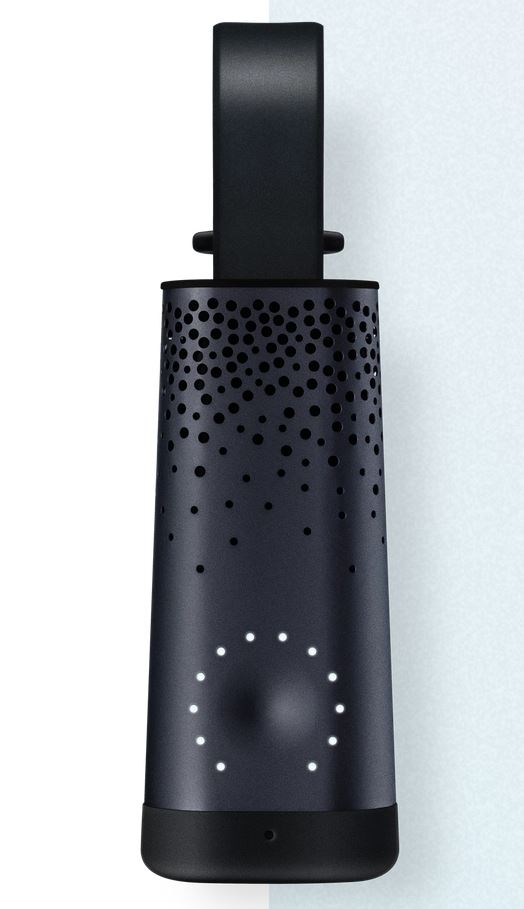 With the overwhelming number of pollutants in our environment, a new biohacking product has emerged. Flow monitors the air quality in your environment and even makes predictions so you can avoid areas of your city with poorer air quality.
Imagine knowing exactly what air pollutants you were exposed to, when, and how much. The device is paired with your phone and all data can be accessed in the app. Now you can know whether the air you breathe at home, at work, and while you're traveling is safe.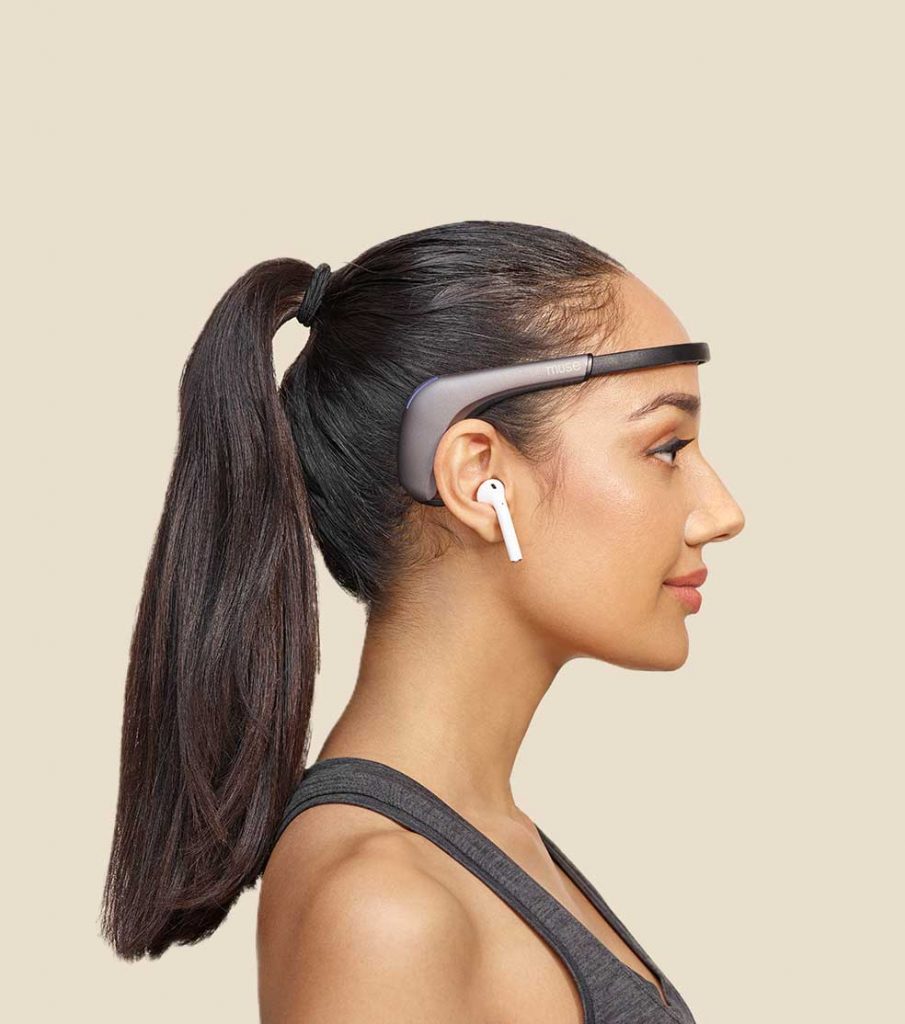 Every biohacker has meditations as a part of their daily routine. But especially when you're busy or stressed, meditating sessions aren't always as effective as you wish they were. This is where the biohacking product Muse comes in.
Muse is a headband you wear while you're meditating. The device is powered by electroencephalography, which is a type of technology that tracks brain activity and biosignals. Muse comes with an app that guides you through a process to focus your mind. The app data allows you to track your meditation progress over time.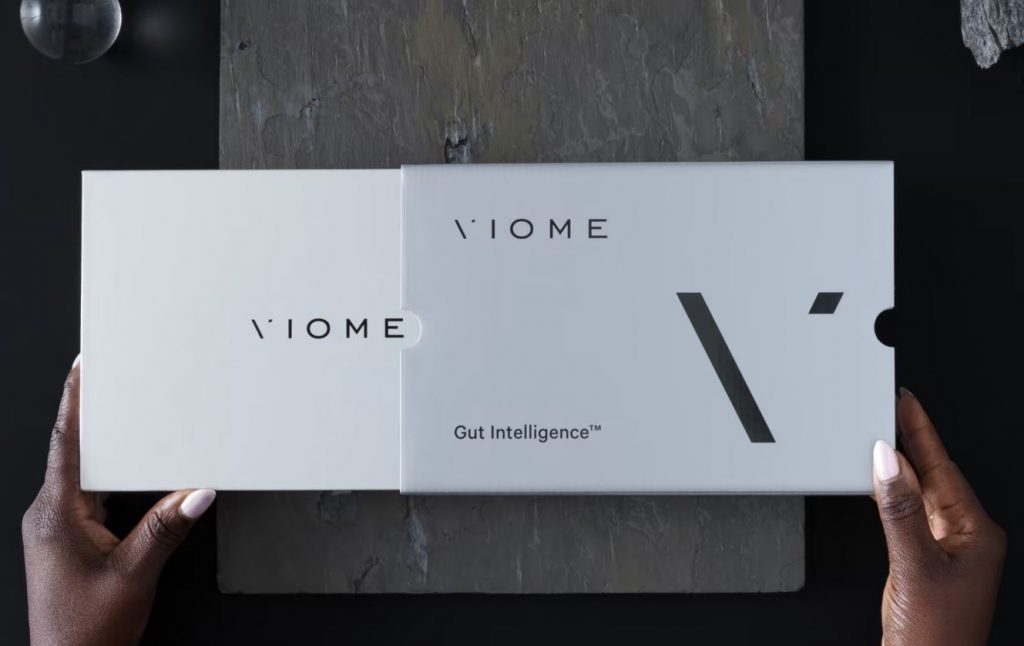 If biohacking is about optimization, there's no reason we shouldn't optimize our digestion too. People with strong digestion have fewer annoying symptoms, but there's a lot more to it. Poor digestion blocks vital nutrient absorption and may cause blood sugar problems, skin problems, and bacteria overgrowth in the gut. Once this cascade effect begins, it's hard to stop it.
Viome sells simple at-home tests you send back to Viome. Once your sample is tested, they'll let you know exactly what you should be eating – the best diet for your body. And the best part is, once you follow their advice, you can retest yourself down the road to see if your gut has improved.
9. Magic Mind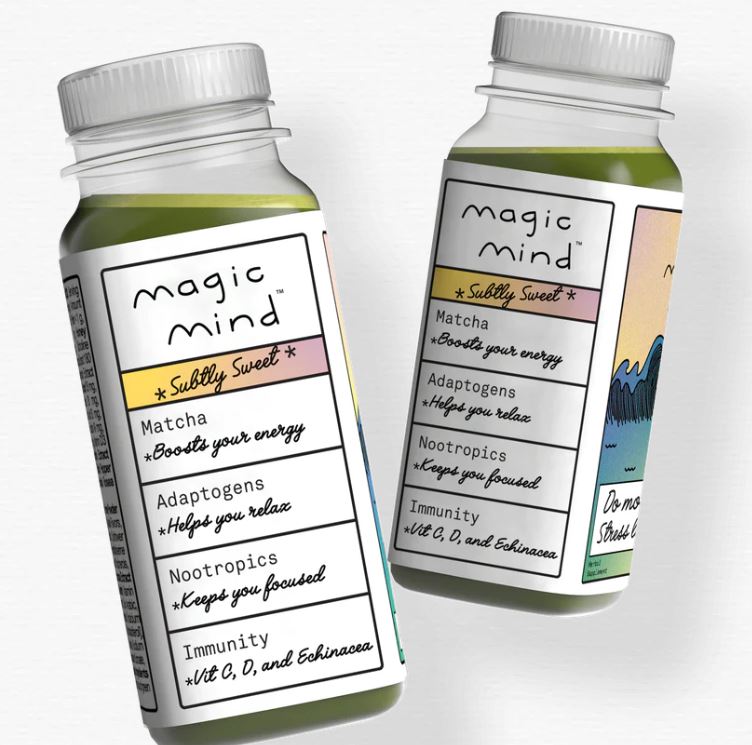 Magic Mind is the quintessential biohacking product. It's a natural liquid supplement that claims to smash procrastination and brain fog while increasing motivation and focus. the drink contains matcha, ashwagandha, choline, echinacea, and several other ingredients designed to support your productivity. So if you're looking for productivity juice that's not coffee, Magic Mind is one option.
10. Fatty15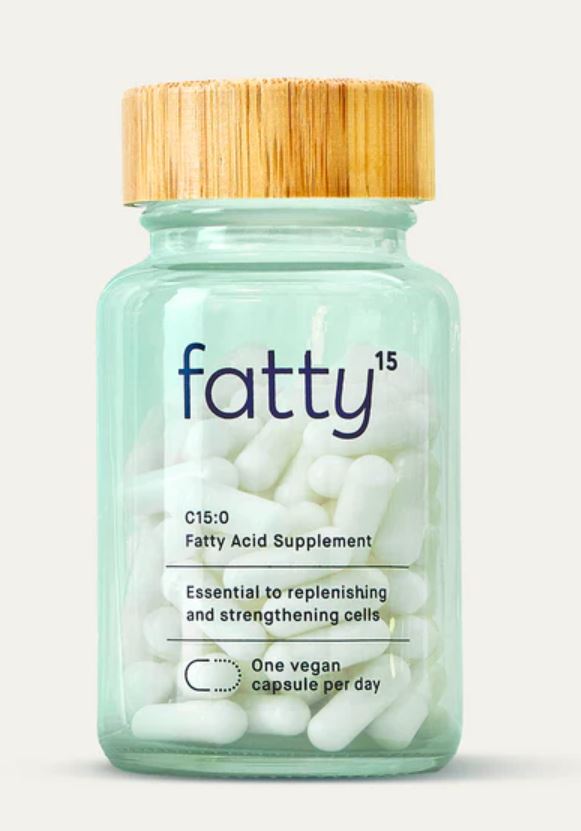 Finally, Fatty15 is a company that produces this fatty acid supplement that promises to elevate your cells. When you think, "what supplements should I take?" fatty acids probably aren't the first things that come to mind. But research shows… maybe they should be.
This specific fatty acid, C15:0 is supposed to protect your cells from oxidative stress and support your lungs, liver, joints, and more. The creators claim that this biohacking product is 3 times better than the leading omega-3 supplement.
Are biohacking products all you need?
We all want to live long and feel healthy. Science and technology has turned its head toward the health market, and new products are coming out every year promising to eliminate mental and physical issues and improve your wellbeing and performance. But these tools can easily be used to replace attunement to our own bodies and what they need to rebalance. We can't just use a series of devices to manage our wellbeing. In reality, health lies in learning to do that for ourselves.
We can get assistance from tools, but they'll never replace our innate ability to solve our own imbalances. So buy up all the biohacking products if you like, but do so with the knowledge that your responsibility to your health can't be outsourced.
Top 5 Best Air Rifles For Hunting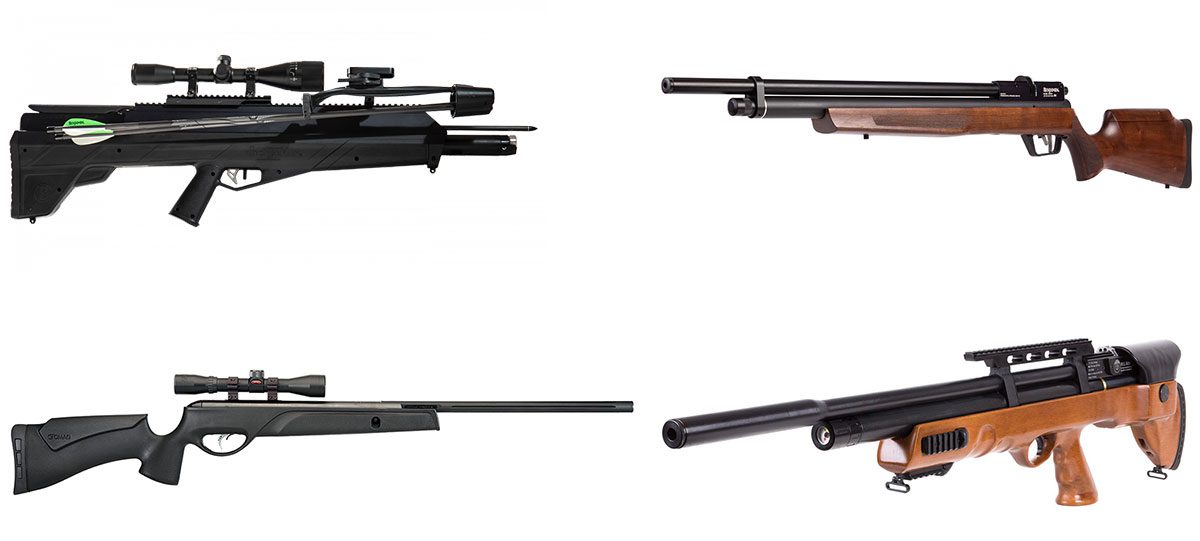 When it comes to hunting, an air rifle can be a great alternative to traditional firearms. They are generally more quiet and have less recoil, making them ideal for small game hunting and pest control. Additionally, many states have less restrictive laws for air rifles, making them a more accessible option for hunting.
Benjamin Marauder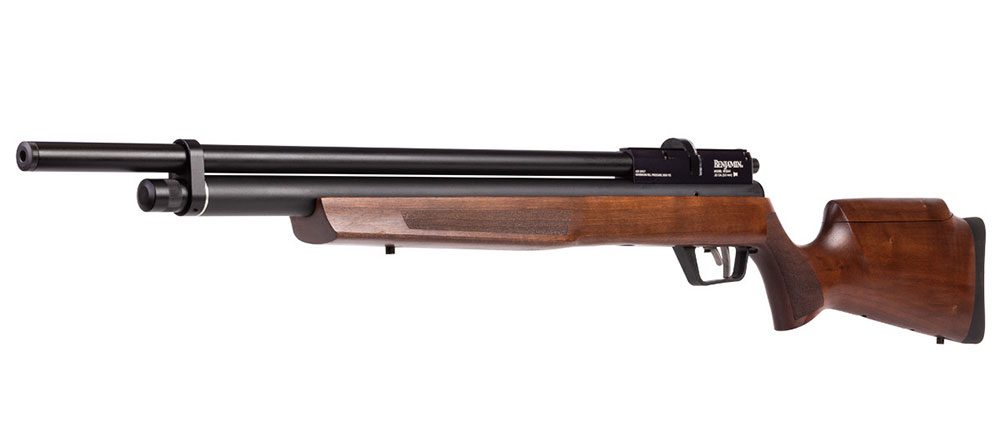 The Benjamin Marauder is a popular PCP (pre-charged pneumatic) air rifle that is known for its accuracy, power, and quietness. It's a great option for small game hunting and pest control. With a built-in pressure gauge and a removable air reservoir, it's easy to monitor and refill the air. The two-stage trigger is also adjustable, making it easy to fine-tune to your personal preferences.
Hatsan BullBoss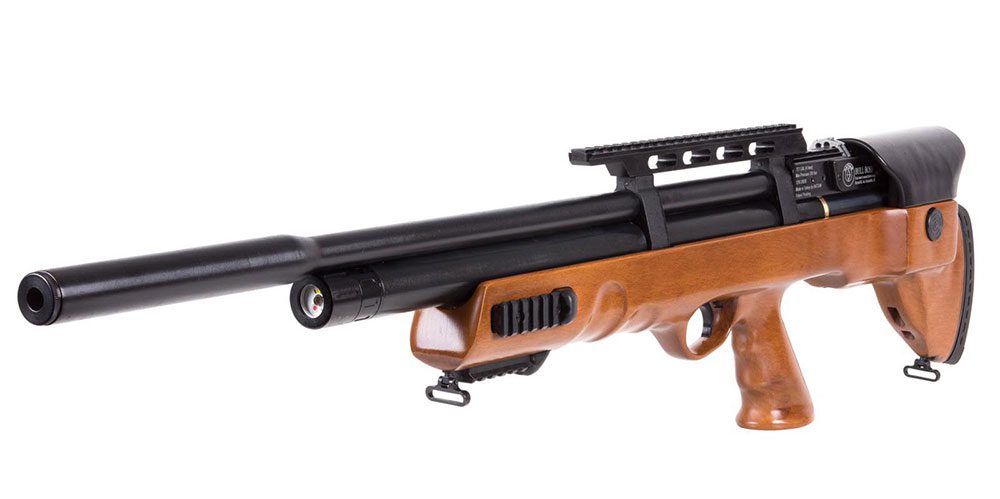 The Hatsan BullBoss is a powerful PCP air rifle that is known for its accuracy and power. It has a side-lever action, which makes it easy to cock and shoot. It also features a built-in pressure gauge and a quick-disconnect air cylinder, making it easy to refill the air. The BullBoss has a bullpup design, which allows for a shorter overall length, making it more maneuverable in tight spaces.
Gamo Big Cat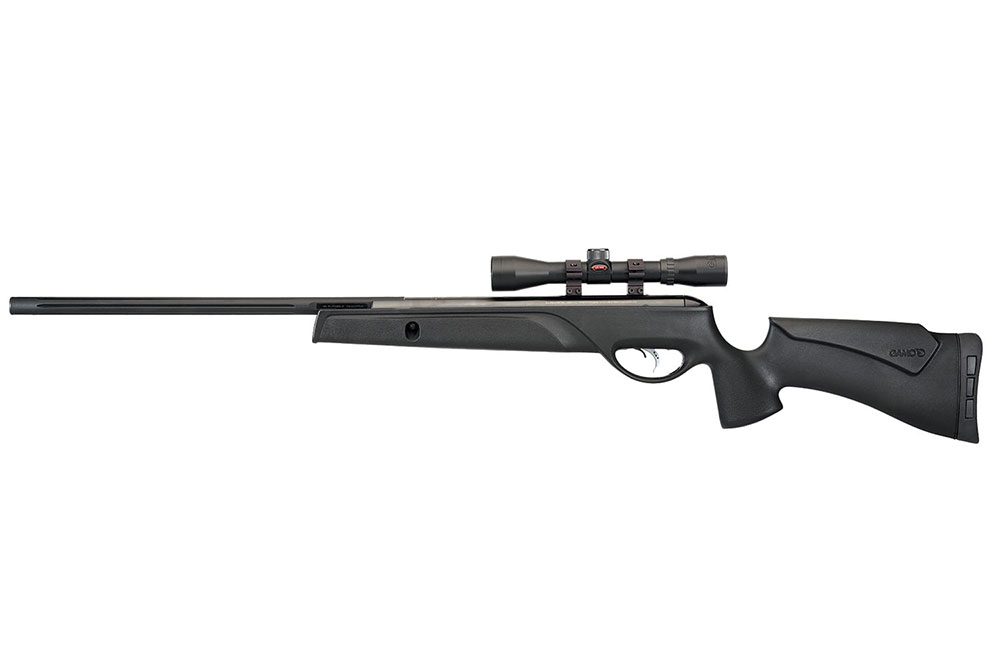 The Gamo Big Cat is a powerful and accurate spring-piston air rifle that is also known for its noise-dampening technology. It has a fluted polymer jacketed steel barrel, and a synthetic thumbhole stock. It also features a two-stage adjustable trigger, making it easy to fine-tune to your personal preferences. This air rifle is a great option for small game hunting and pest control.
Hatsan AT44-10

The Hatsan AT44-10 is a PCP air rifle that is known for its accuracy and power. It has a side-lever action, which makes it easy to cock and shoot. It also features a built-in pressure gauge and a quick-disconnect air cylinder, making it easy to refill the air. The AT44-10 has a thumbhole stock, which makes it comfortable to hold and shoot.
Crosman Benjamin Pioneer Airbow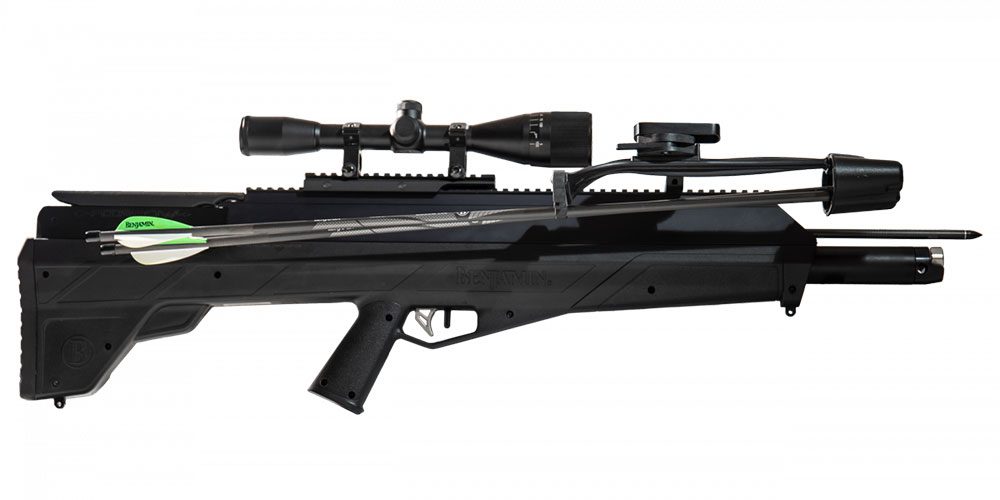 The Benjamin Pioneer Airbow is a unique air rifle that uses compressed air to shoot arrows at velocities up to 450 FPS. This makes it a great option for small game hunting, as well as larger game if using the right arrow and broadhead. It features a bullpup design, which allows for a shorter overall length, making it more maneuverable in tight spaces. The Airbow also features an adjustable stock and an ambidextrous safety.
When choosing an air rifle for hunting, it's important to consider the power and accuracy of the rifle, as well as the ease of use and maneuverability. PCP air rifles are generally more powerful and accurate than spring-piston air rifles, but they also require more maintenance. Spring-piston air rifles are generally easier to use and maintain, but they are also less powerful and less accurate.
When it comes to pricing, air rifles for hunting can range from budget-friendly options to high-end models. It's important to consider your budget and what features are most important to you before making a purchase. Keep in mind that an air rifle is an investment, and it's worth spending a bit more to get a high-quality rifle that will last for many years.
In conclusion, air rifles can be a great alternative to traditional firearms for hunting. They are generally more quiet and have less recoil, making them ideal for small game hunting and pest control. The Benjamin Marauder, Hatsan BullBoss, Gamo Big Cat
The Perfect Home Defense Gun?Umarex Beretta 92FS Review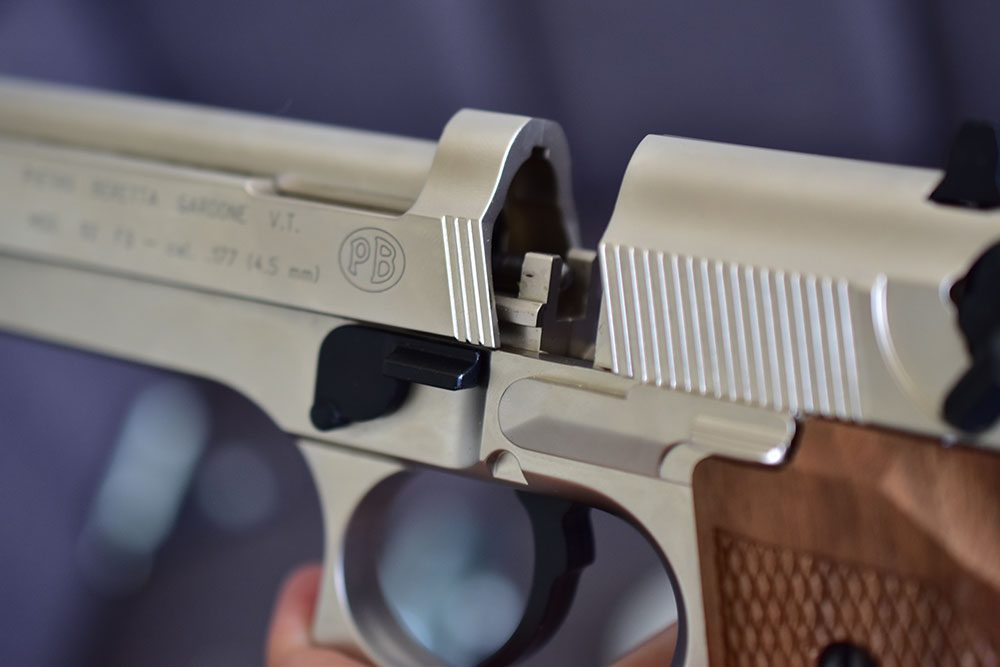 The Umarex Beretta 92FS is a replica air pistol of the popular Beretta 92FS handgun. This particular version features a nickel finish and wood grips, giving it a sleek and classic look. It is a great choice for airgun enthusiasts and collectors, and also for those who want a high-quality training tool for the Beretta 92FS.
Look & Feel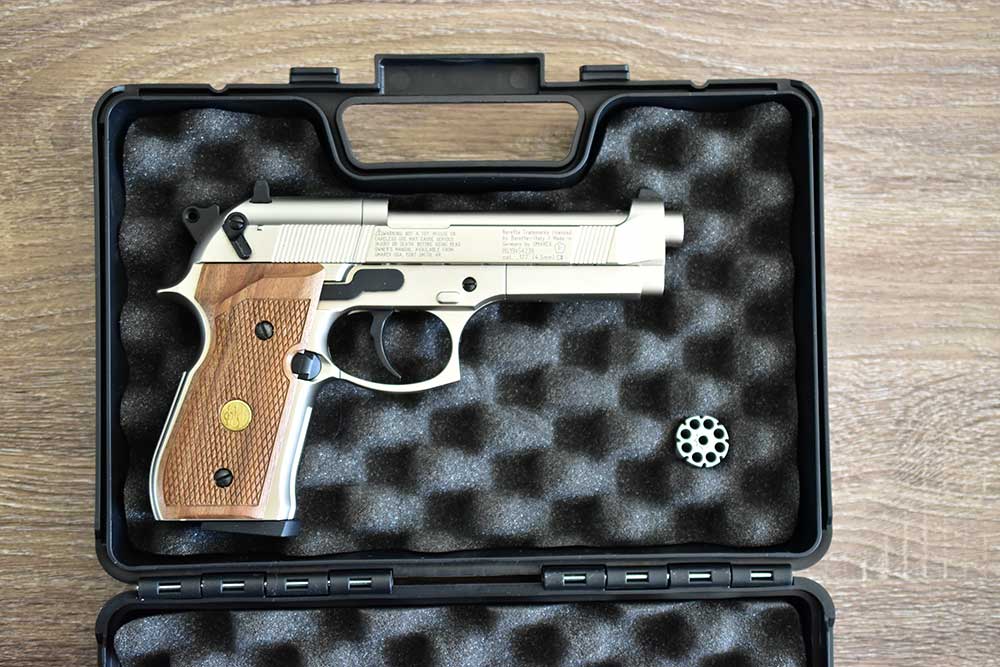 One of the standout features of the Umarex Beretta 92FS is its realistic weight and feel. The air pistol has a metal slide and barrel, as well as a polymer frame, which gives it a weight and balance that closely mimics that of the real firearm. This makes it a great option for both training and target shooting. The airgun feels heavy enough to give a sense of realism, but it is not too heavy to hold and shoot.
Ammo & Speed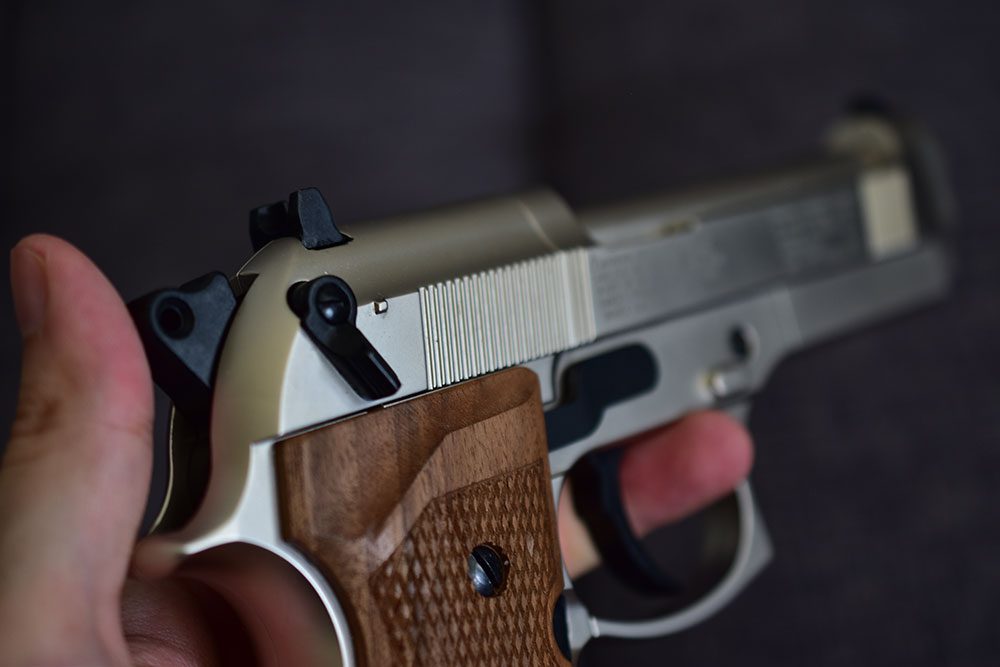 This semi-automatic pistol shoots .177 Cal metal pellets at 410 fps and comes with a spare 8-shot drop-free metal magazine. In short, this Beretta means business and is not meant for inexperienced users. The .177 cal shoots hard and accurate capable of scaring away yard pests and birds. You can probably take out small game with it at 15 yards or less.
The trigger is smooth and has a realistic pull, making it a great option for target shooting. The air pistol also features a manual safety and a fixed front and rear sight. The safety is easy to engage and disengage, and it is located in the same place as the original Beretta 92FS.
The Grip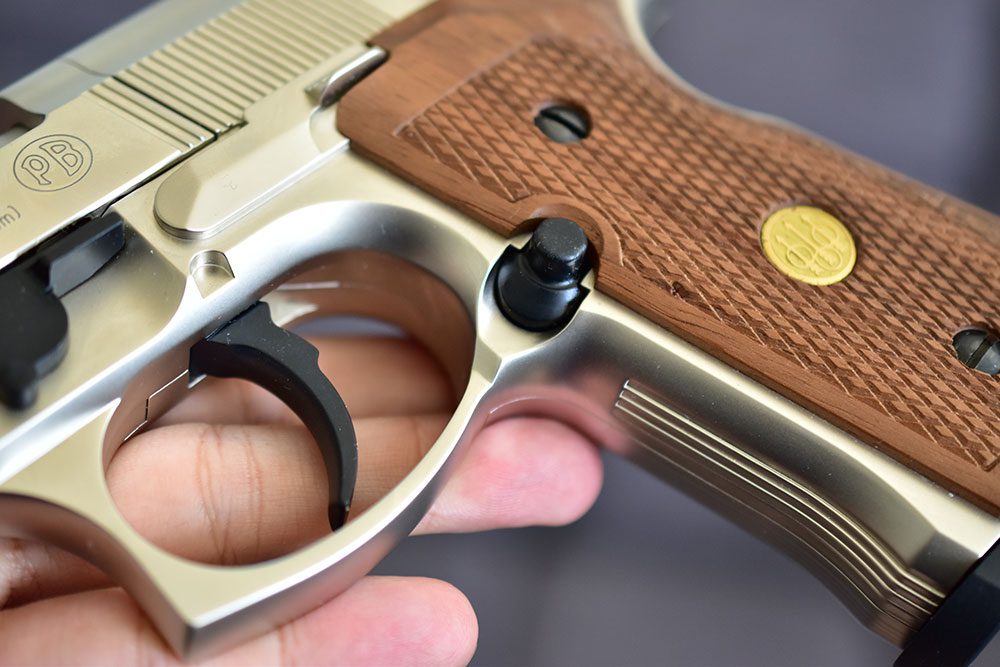 The wooden grips of the Umarex Beretta 92FS air pistol give it a classic and elegant look, and they are comfortable to hold and shoot. The wood has a nice texture and it is smooth to the touch. The nickel finish is also a nice touch, as it gives the air pistol a shiny and professional look. The finish is well done and it is resistant to scratches and wear.
Can the Umarex 92FS be used for Home Defense?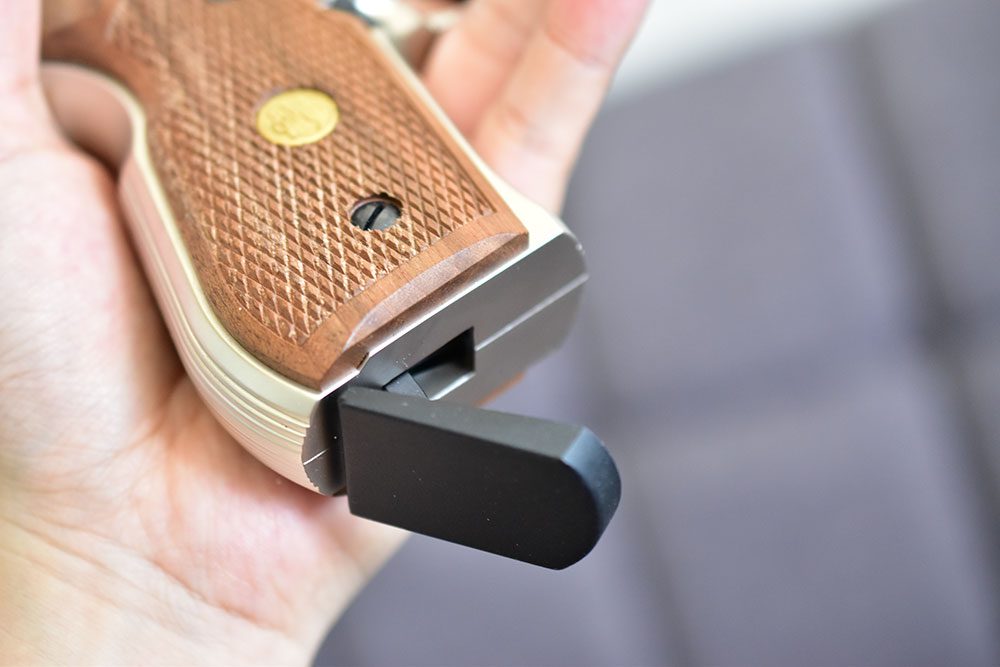 Yes it can and here's why. Below the wooden grip is a quick palm latch to puncture the CO2 container for instant action. One feature we like about this mechanism is it allows the Umarex Beretta 92FS to be a home-defense weapon. Typically with home-defense weapons, you don't want the CO2 to be pre-punctured. Instead a mechanism that allows a fresh CO2 to be puncture only at the moment of use enables the gun to be prime and ready when you need it most.
What's the reload like on the Umarex Beretta?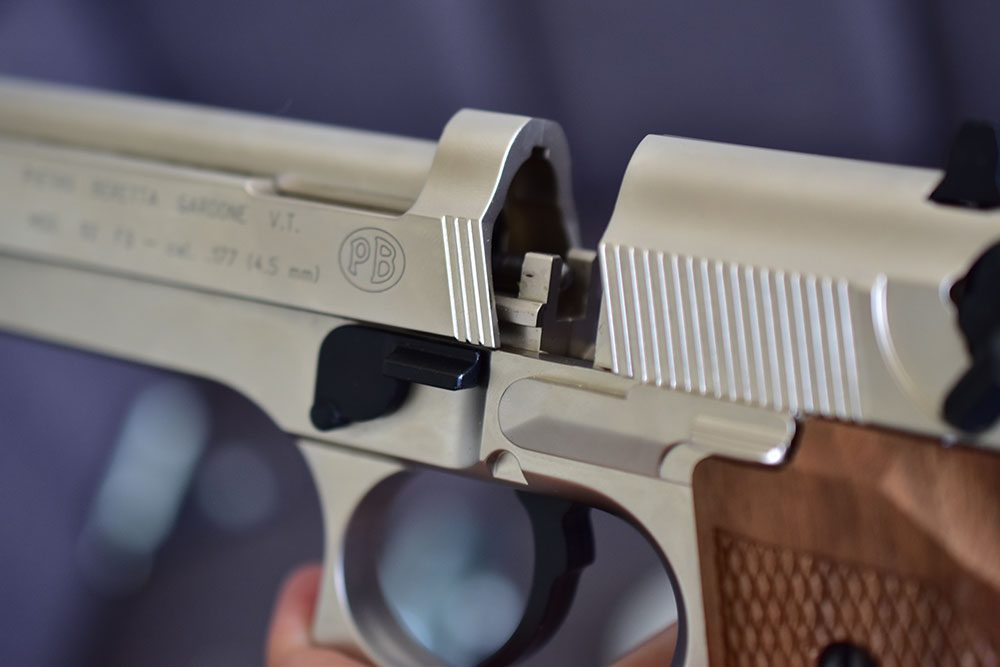 The performance of the Umarex Beretta 92FS is quite impressive. It has a velocity of 410 feet per second, which is quite powerful for an air pistol. It is capable of hitting targets up to 30 yards away with ease. As mentioned above, it's quite powerful, packs a heavy punch, and possible for small game. The quick reload mechanism works, but can be annoying especially when you're outside. The spring seems to be too strong and sends the magazine flying out if you're not careful. We've had to fetch the rolling magazines a few times. It would be nice if there was a more secure enclosure to keep the magazine in place.
Does the Umarex 92FS have blowback?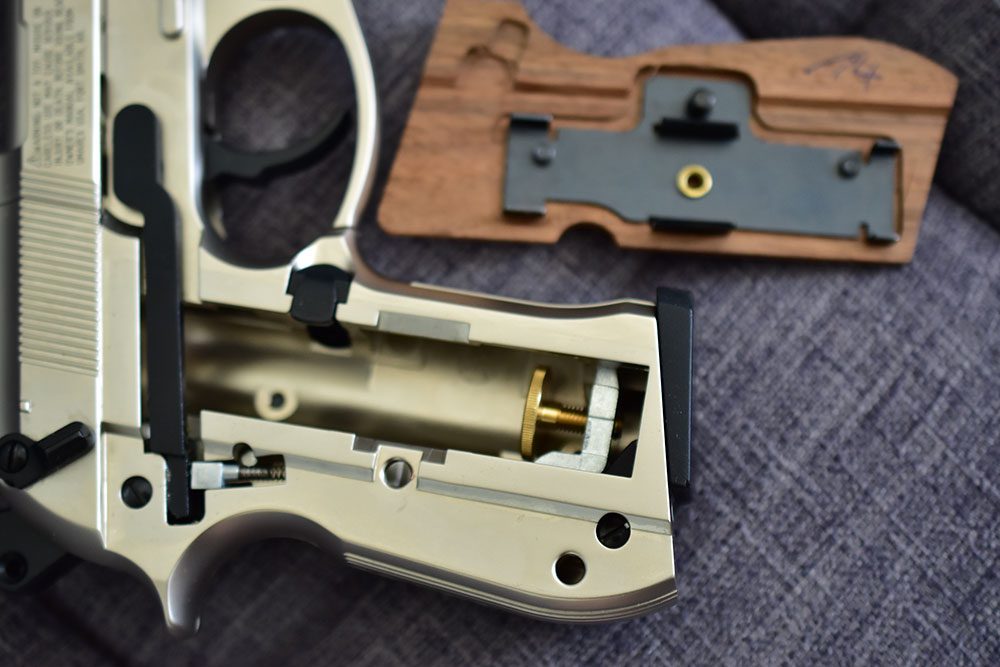 One con of this model is the lack of blowback. You won't get the satisfaction of every shot and the miniscule reaction from the shots are damped by the heavy weight of the gun. It makes for a stable and predictable feel, but if you're looking for a realistic and dynamic blowback feel, you'll be disappointed.
How much does the Umarex Beretta 92FS cost?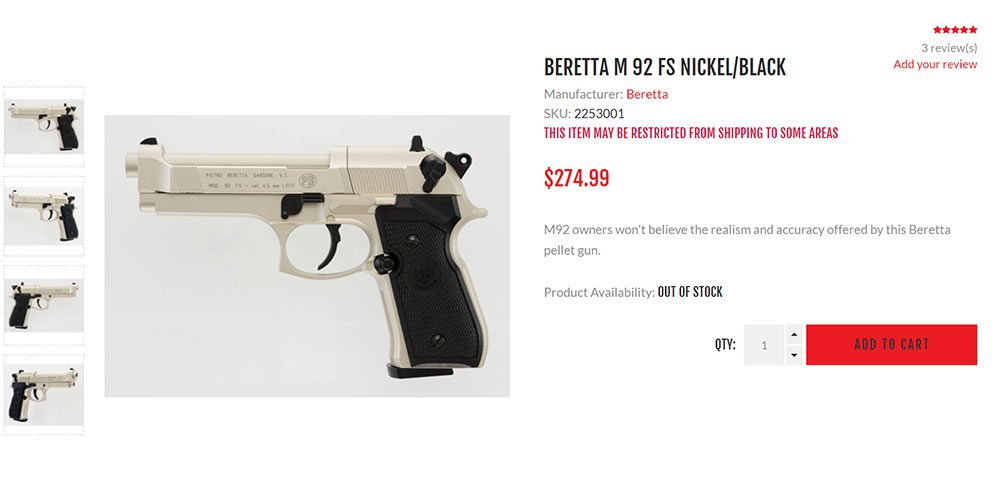 When it comes to pricing, the Umarex Beretta 92FS is a bit more expensive than some other models at $274 USD. However, you'll likely forget the cost once you hold the high-quality nickel pistol in your hands. The solid feel, heavy weight, and high quality construction clues you in where Umarex spent your $274. Overall, it's definitely not affordable but well worth the price. If you're looking for a starter pistol, there are better options. But for enthusiasts looking for an accurate replica that also packs a punch, and just happens to double up as a home-defense weapon, this is worth every penny.
Who is the Umarex Beretta 92FS for?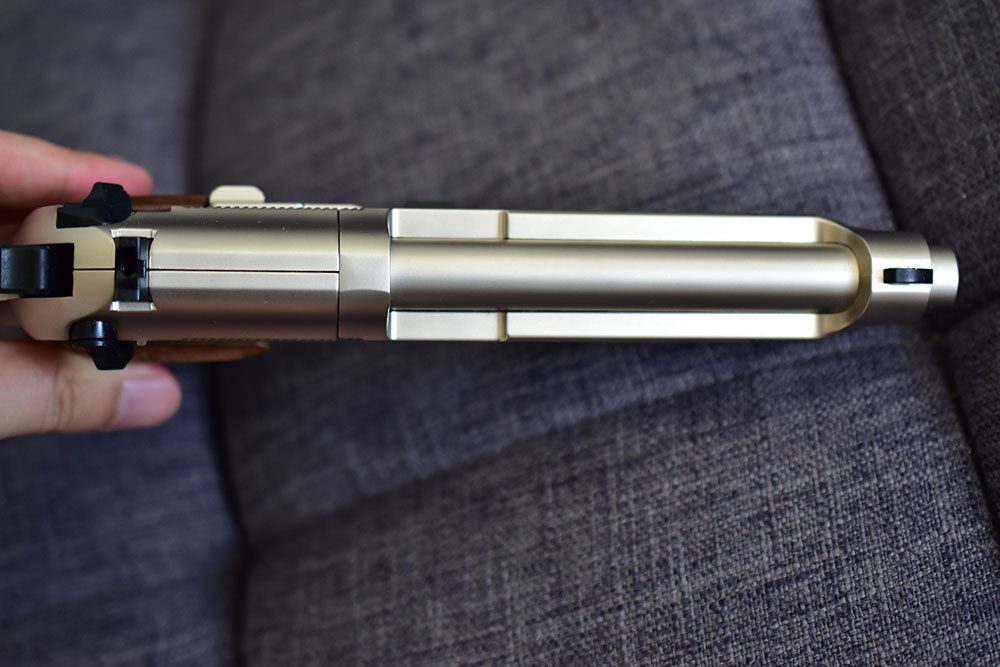 The Umarex Beretta 92FS is a great choice for those who want a high-quality replica air pistol. It is well-built, accurate, and powerful. It is also a great training tool for those who own the original Beretta 92FS. It is also a great option for target shooting, plinking, and backyard shooting.
When comparing to other models, the Umarex Beretta 92FS stands out for its realistic design, weight, and feel. It is very similar in design to the original Beretta 92FS, so it is a great training tool for those who own the original. The performance is also quite impressive, with a velocity of 410 feet per second and good accuracy. The wood grips and nickel finish also give it a classic and elegant look that sets it apart from other models.
In conclusion, the Umarex Beretta 92FS is a high-quality replica air pistol that is both realistic and fun to shoot. It's great for training, target shooting, and plinking. And for us, a major benefit being the pistol makes for a great home defense weapon thanks to its CO2 palm latch mechanism that lets you puncture whenever you're ready to use. The wood grips and nickel finish give it a classic and elegant look, making it a great option for those
Top 20 New Year Gifts for Stressed-Out Folks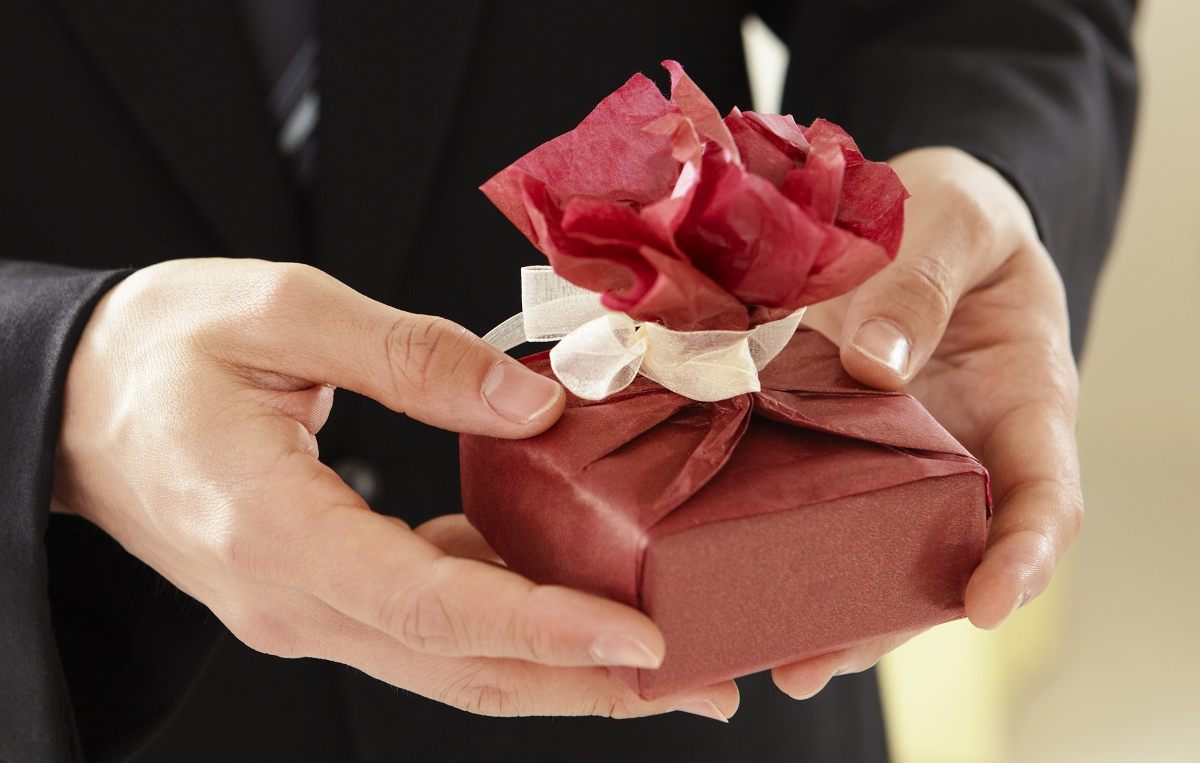 The new year is a blank slate, a time to kickstart all those new plans swimming around in your head. Still, after the holiday season and working hard year-round, many people are spent. If you're looking to get a gift for the go-getter in your life who's a bit burnt out, this is the gift guide for you. Help them accomplish their new year goals while getting some R&R at the same time.
1. Stress Wearable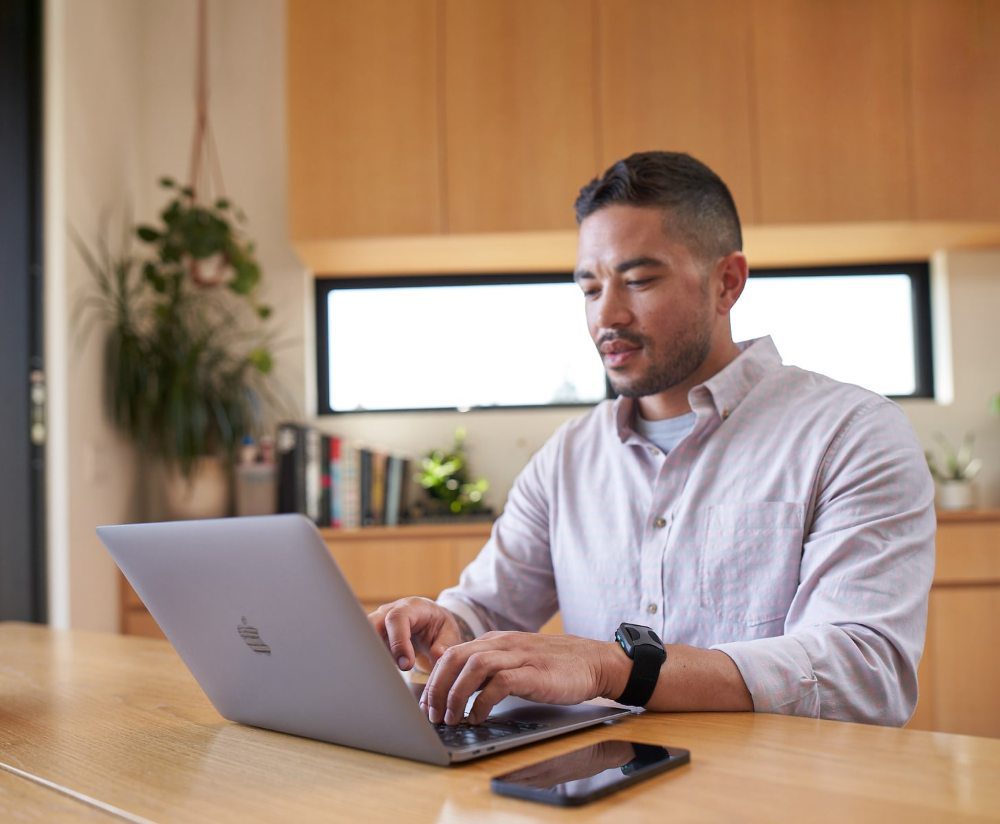 Wearable technology is making amazing strides. Not only can you track your vitals during a workout – now you can track how well you slept or how calm your nervous system is. There are countless ones on the market like Apollo, WHOOP, and Rise Science Sleep Tracker. If you know someone who wants to get a hold of their sleep cycles and daily stress levels, a wearable can provide support. 
2. Linens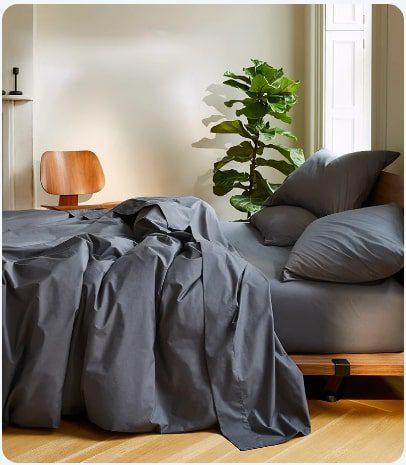 There's something about quality sheets that just makes everything ok again. After a long day of work and stress, flopping down on luxurious sheets is certainly better than flopping down on old, uncomfortable ones. These sheets are light and breezy and made to last.
3. Meditation App Subscription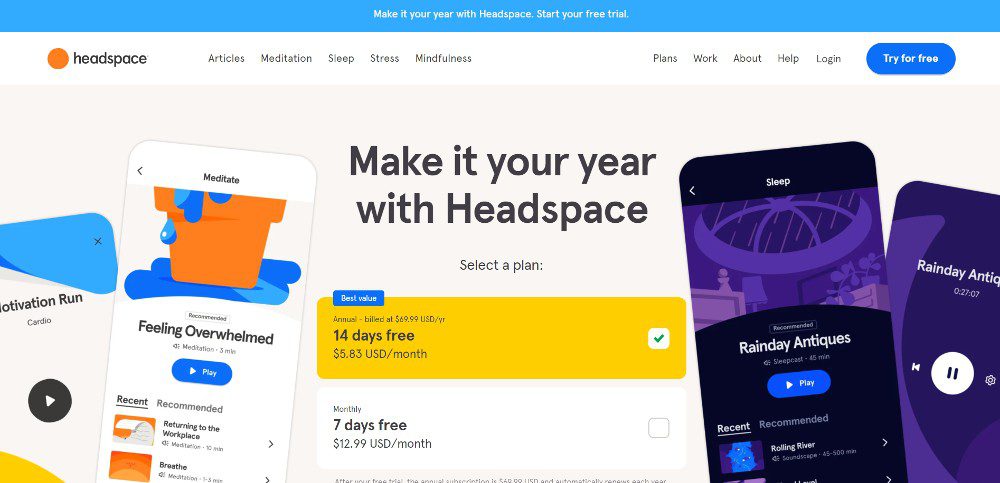 Meditation is a good habit with tons of research-backed benefits. But it's also a practice – the more you do, the better it gets. An app subscription is a great way to support someone while gently encouraging them to stick to good habits. 
4. Good Tea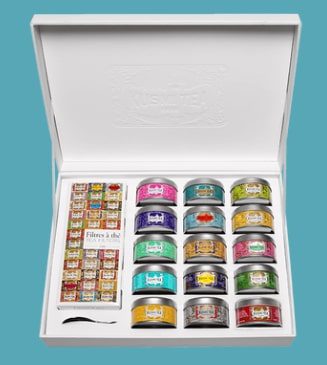 Anybody can buy themselves tea from the grocery store. That's why when you're giving a gift, you gotta go for top-shelf tea. It's perfect for someone who's trying to rely less on coffee or someone who just loves good tea in the winter. 
5. Journal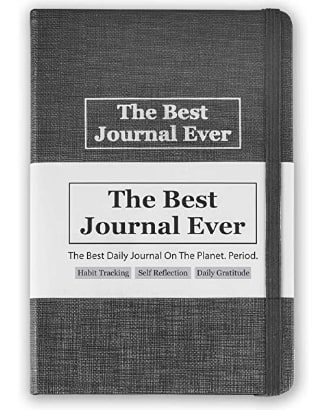 Like meditation, journaling is often touted as a must-do daily self-development practice. But it's easy to forget or get bored writing the same old stuff. Journals can be fit to match the individual. There are dream journals, goal-setting journals, gratitude journals, bullet journals, etc. The Best Journal Ever has a bit of everything, which makes it a great gift. 
6. White Noise Machine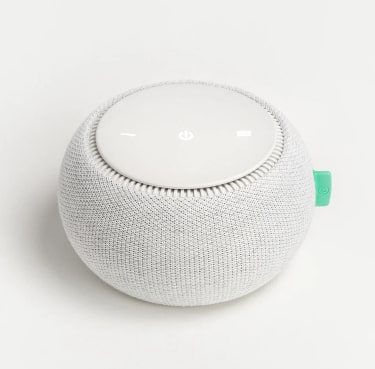 Most people are particular about how they like to fall asleep – eg. total darkness vs nightlight, watching tv vs silence. If you know someone who sleeps much better with subtle background noise, they'll love you for this gift. White noise isn't especially disturbing, so even if they're bunking with silence lovers, they might not mind.
7. Decision-Making Wheel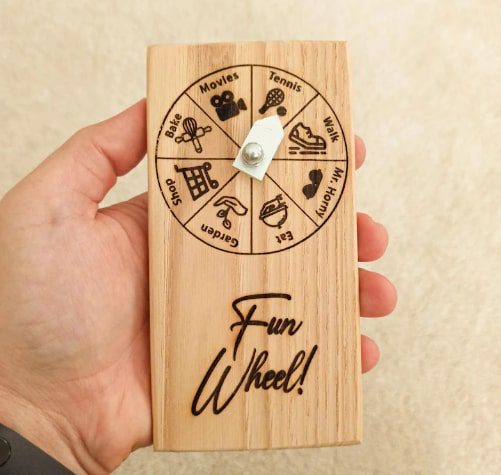 An often-forgotten element of being stressed is decision fatigue. Even if we're not working very hard physically, our brains may feel like they're on fire after a day of decisions. Research estimates that the average person makes over 30,000 choices per day – likely much more than we had to make in the old days. This decision-maker tool can serve as a joke gift or even a real tool for the recipient to rely on. Boards are customizable so users can quickly decide what they're having for dinner, what activity to do next, etc. 
8. Quality Blanket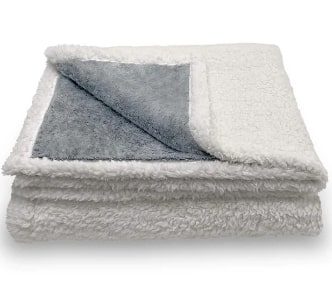 Weighted blankets, heated blankets, jumbo blankets, furry blankets – There's no limit to the ways you can destress with a blanket. This blanket is touted by Puffy as the "softest blanket ever." We'll let you be the judge. Your recipient gets a 101-day trial (and a lifetime warranty should anything go fatally wrong with your Puffy blanket).
9. Sensory Deprivation Kit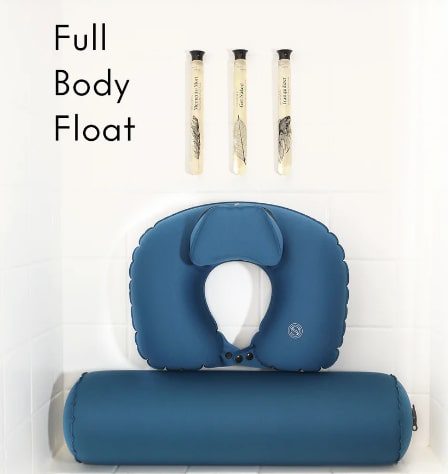 Stress relief products are often focused around the senses – aromatherapy candles, warm blankets, back massagers. But this is quite the opposite. By depriving our senses of any input, we can actually enter a state of profound rest. If there isn't a float tank in your area, this float kit is the next best thing. 
10. Blue Light Glasses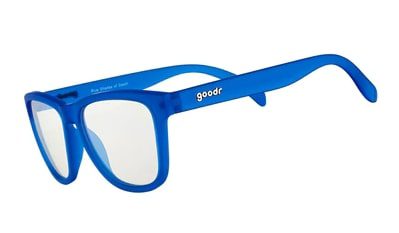 Nowadays, life is lived via screens. Between office work, online education, social media, and dating apps, more and more elements of our lives are being digitized. Whether you think this is good or bad, your eyes are probably not so excited about it. Blocking blue light is one way to make screen time less irritating on the eyes. These ones by Goodr are affordable and get the job done. 
11. Spa in a Box Set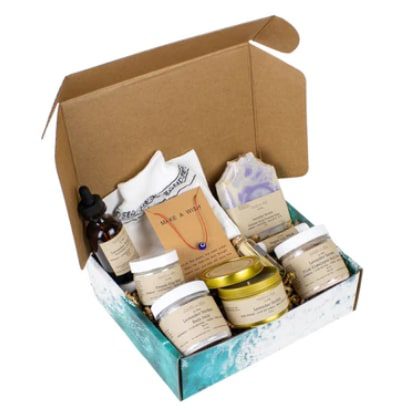 A lot of people resist the idea of a spa day, but that's a surefire indicator that they probably need one. For the spa-hesistant friend or family member, a spa-in-a-box will do the trick. This will allow them to get comfortable pampering themselves without a stranger putting cucumbers on their eyes.
12. Lavender Eye Mask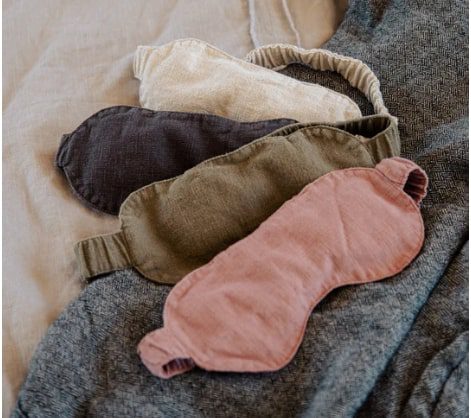 What's better than blindfolding yourself and drifting off to sleep? Doing it with the relaxing scent of lavender, of course. These lavender sleep masks put you in the zone for relaxation. 
13. Yin Yoga Pillow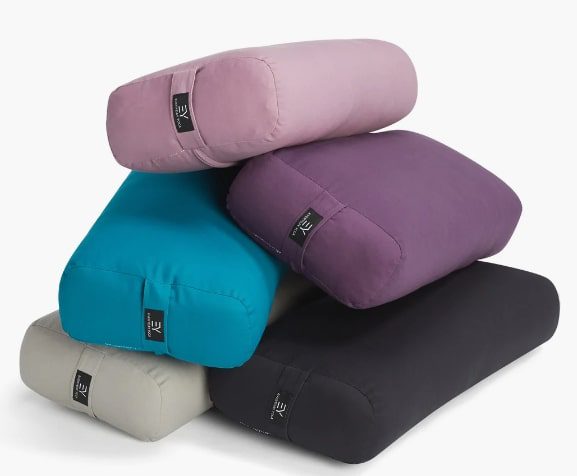 It's important to remember that yoga doesn't always have to be an intense workout. For the yoga-lover in your life, encourage them to practice restorative positions with a yin yoga bolster. It allows you to deepen various stretches while getting some cushioned support.
14. Chill the F Out Supplement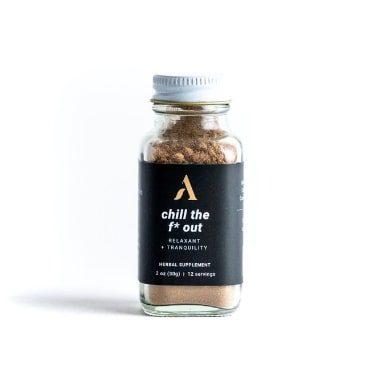 This Apothekary supplement is making waves around the internet as the answer to everyone's prayers. For the health nut or natural medicine lover in your life, this is a good bet. The powder contains reishi and ashwagandha, both known for their medicinal properties.  
15. Massager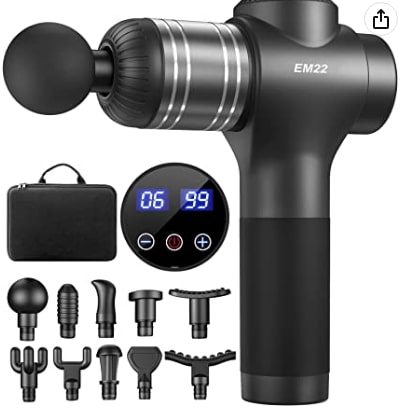 Massagers aren't the sort of thing you buy for yourself. It's the kind of thing you don't think you need until you get one and find yourself using it constantly. Massagers have come a long way and this RAEMAO got a solid 5 stars on Amazon – an achievement indeed.
16. Tea Tree Oil Foot Soak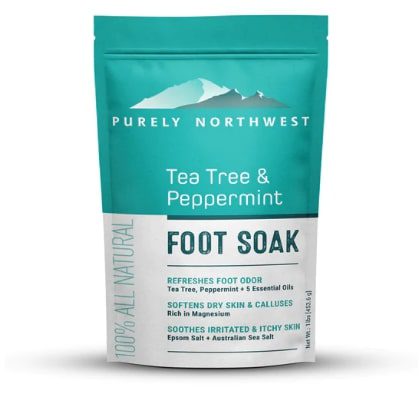 Combining the tingly, soothing feel of tea tree on your skin with a warm footbath? Genius. This is the perfect stocking stuffer for someone who's always complaining about their sore feet. 
17. Therapy Dough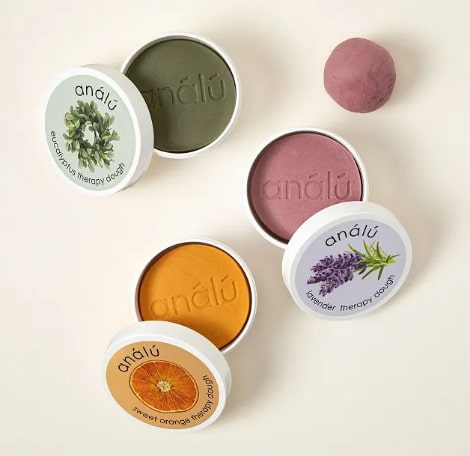 This essential oil-infused play dough isn't marketed to kids. It's for stressed-out adults who want to relive a bit of childhood glee. This gift is great for chronic fidgeters or anyone who needs a little stress relief technique to keep at their work desk. 
18. Muscle Rub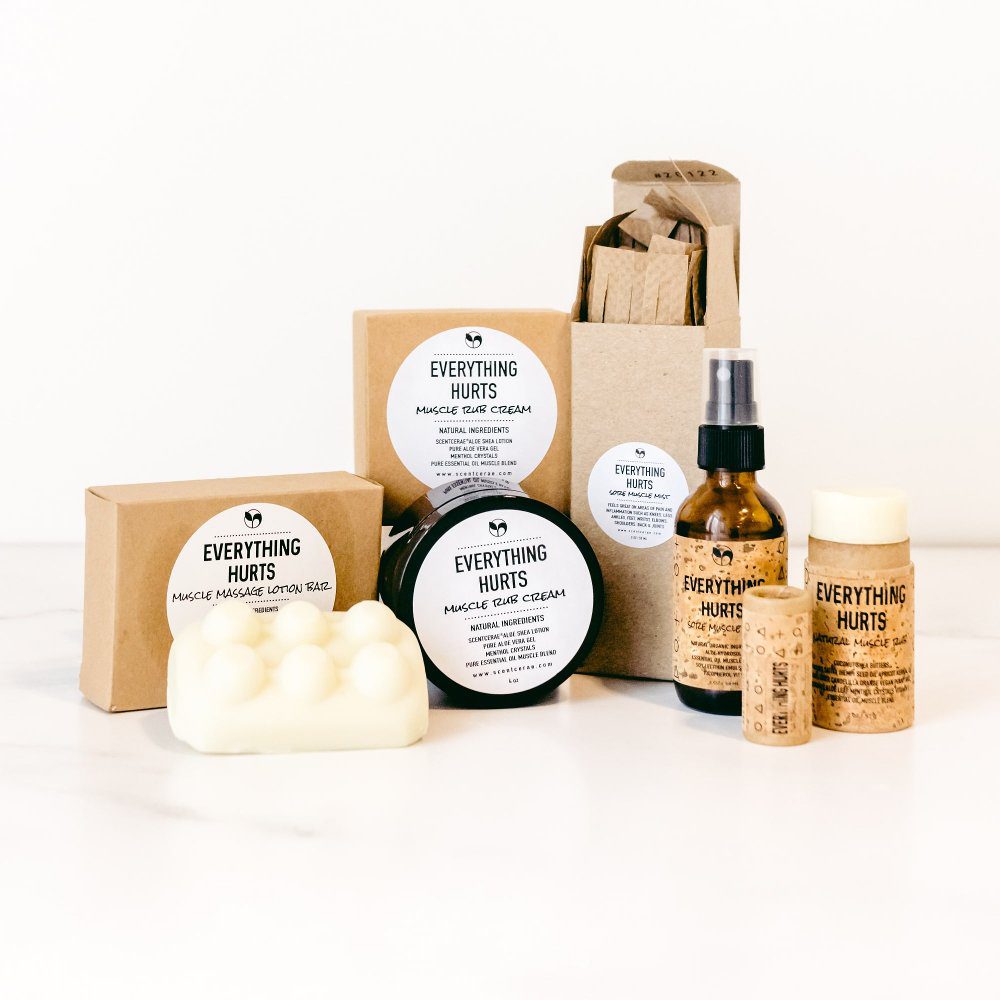 There are those who need muscle ointment and those who NEED muscle ointment. In any case, once you apply it, you'll be in heaven. Chronically sore and achy muscles are soothed in just minutes. Again, a perfect stocking stuffer for hard workers who need some R&R. 
19. Bath Bombs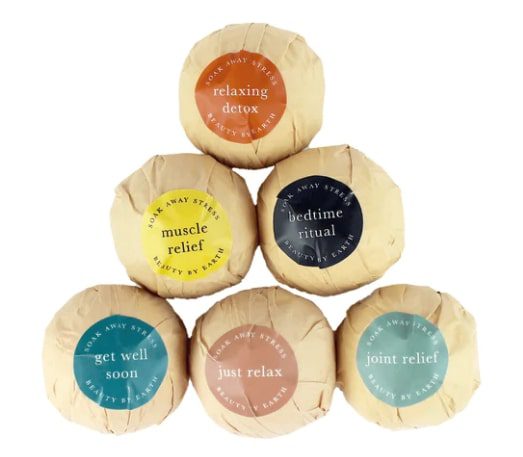 You're either a bath bomb person or you're totally not. If you know a bath bomb enthusiast, this is the ideal gift for them.
20. Ax Throwing Kit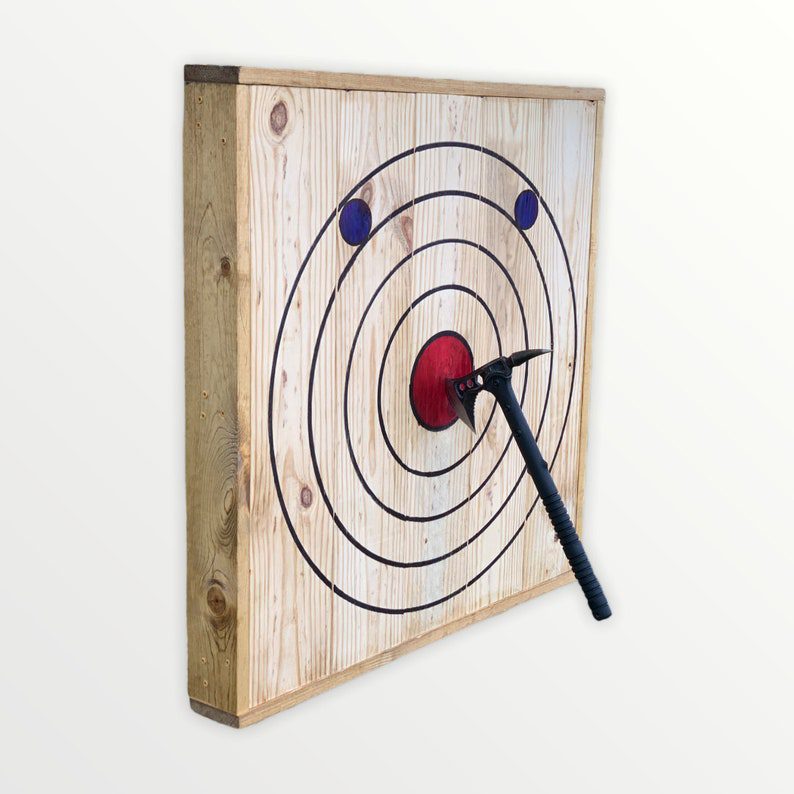 If the soothing suggestions above don't quite cut the tension, a round of ax-throwing should do the trick. It's perfect for those who prefer more rugged stress relief techniques. Just remember to teach the recipient some safety precautions before handing over this gift.
And for other gift ideas, check out more here at Owner's Mag!