10 Mother's Day Gifts for the Tech-Savvy Mom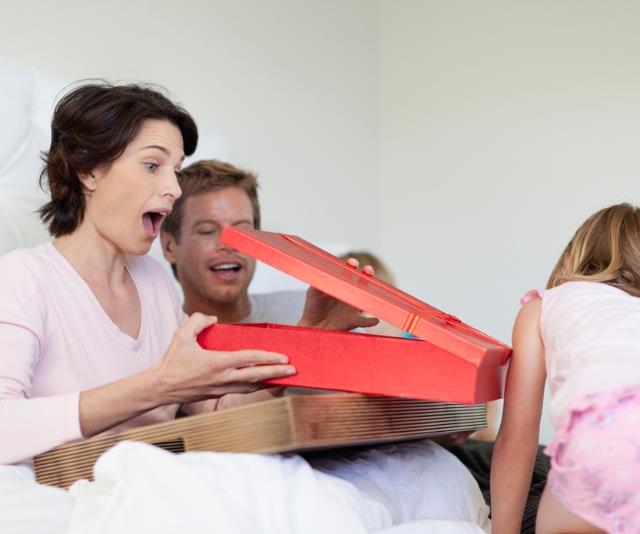 In today's age, many mothers have already embraced the wonders of technology. And while most of them would keep mum about their desire to buy gadgets for themselves, we know that they deserve it. Instead of getting their own gadgets, they would probably spend the same amount for the family. Here's our suggestion. This Mother's Day, get your mom or wife one of these amazing gadgets to show your appreciation.
1. MoCuishle Shiatsu Back, Shoulder, and Neck Massager – $39.99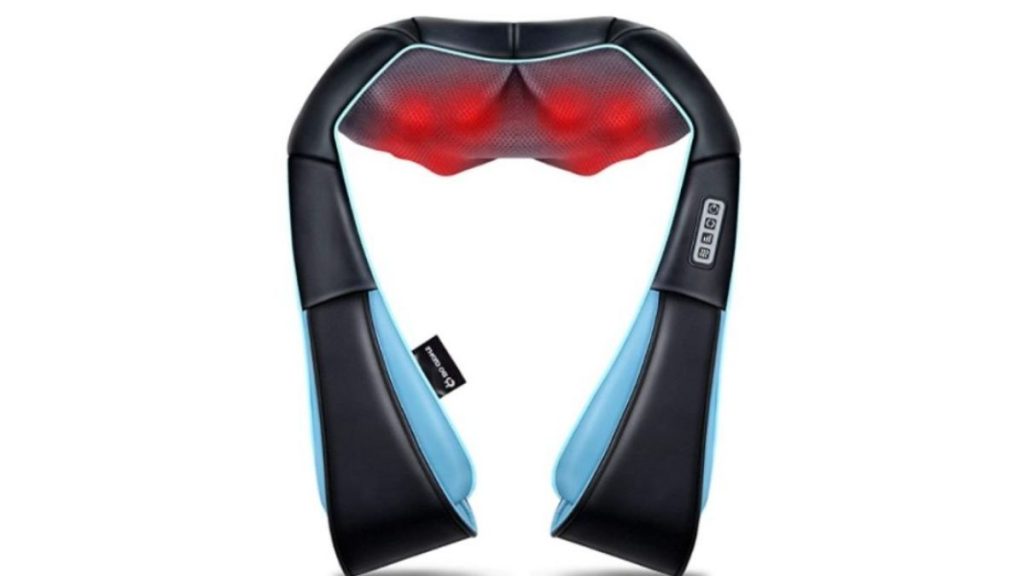 First on our list is this Shiatsu Massage from MoCuishle. Come to think of it, being a mother can be exhausting. Moms have to take care of their family, maintain order at home, and sometimes need to get to work. So giving them a portable massager with advanced infrared heating is a great idea. They can also easily adjust it based on their preferred speed. It's the least they deserve after a long day.
2. MUSICOZY Sleep Headphones Bluetooth Headband – $24.98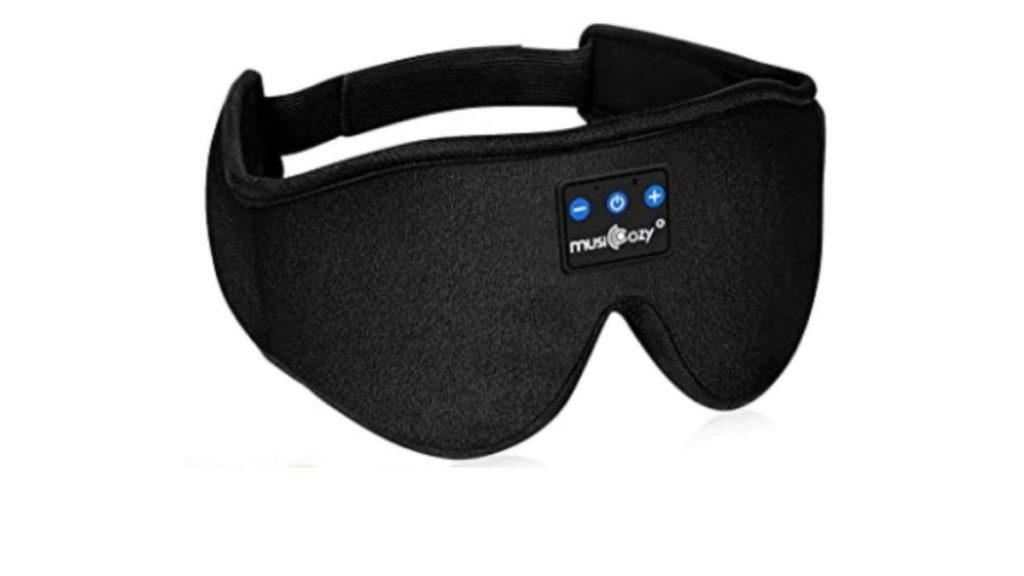 When was the last time that your mother had a great sleep? She probably can't even remember.
Having said that, giving her sleep headphones is a present she will truly appreciate. It's noise-canceling, so you don't have to worry if you wish to watch movies the whole night. We bet that your mom will still sleep soundly with this device.
You need to charge it for 1 to 2 hours, and she can use it for 10 hours. Also, it wouldn't cause discomfort even if she uses it for the entire night.
3. Tile Bluetooth Tracker, Keys Finder – $24.99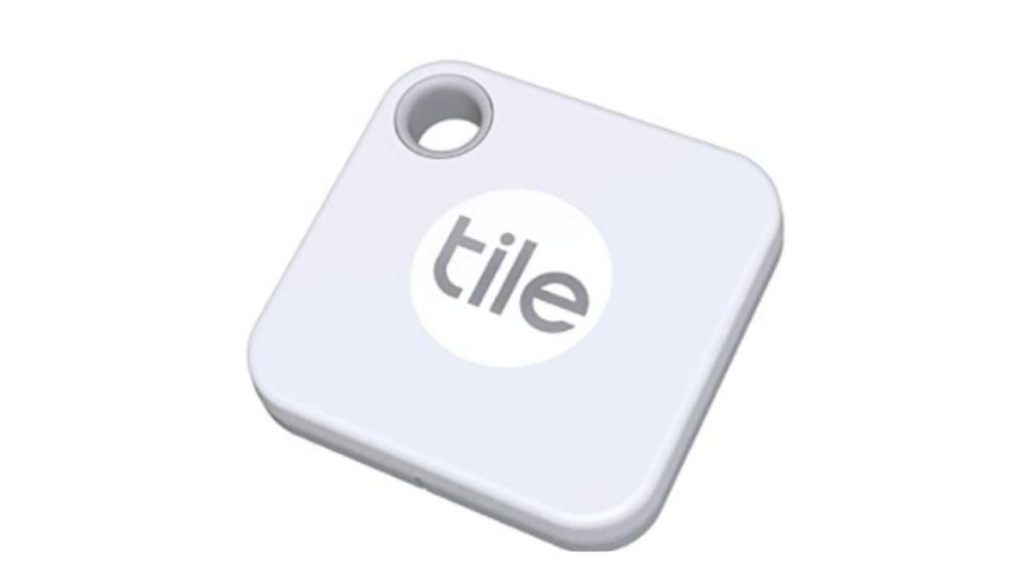 Mothers can be forgetful. Well, aren't we all? We would often forget where we place our phones and keys. So the solution is to give her this Tile Bluetooth Tracker.
This tracker can locate things within 200 feet away. With this small device, your mother can now find her phone even while on silent mode. And if she wants to improve her experience, she can always subscribe to the Premium plans for added security.
That's an extraordinary yet highly useful Mother's Day gift.
4. Echo Dot (3rd Gen) – Smart speaker with Alexa – $24.99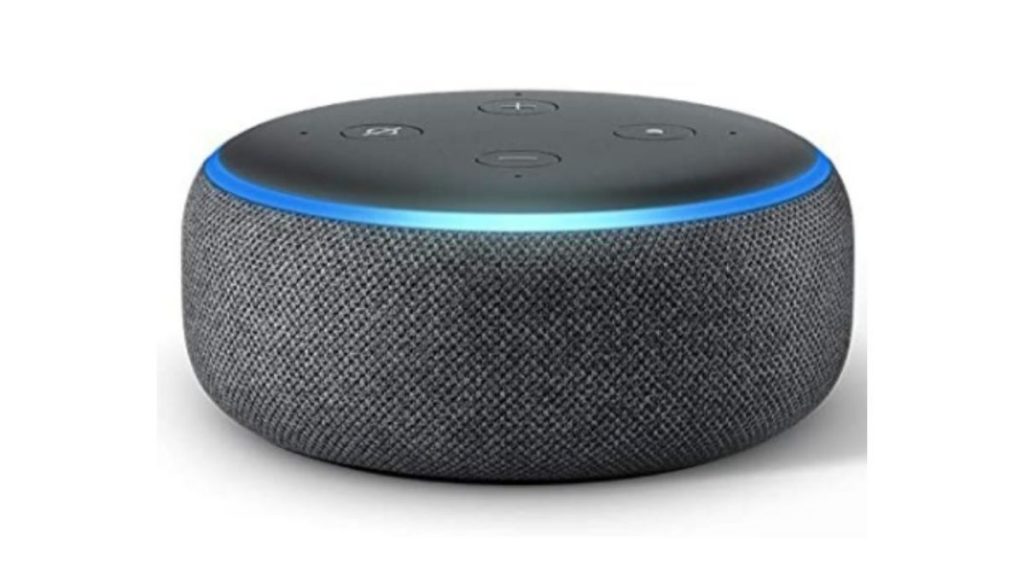 Most households now own a smart speaker. So if your mother is considering one, get her an Echo Dot. It's so compact that it can fit in most spaces. Plus, it has great sound quality, and you could easily control the device with your voice.
Now, your mother can adjust thermostats, turn on lights, and even lock doors without moving too much. And with Alexa getting smarter, your mother will surely enjoy using it.
5. Hamilton Beach Dual Breakfast Sandwich Maker with Timer – $39.99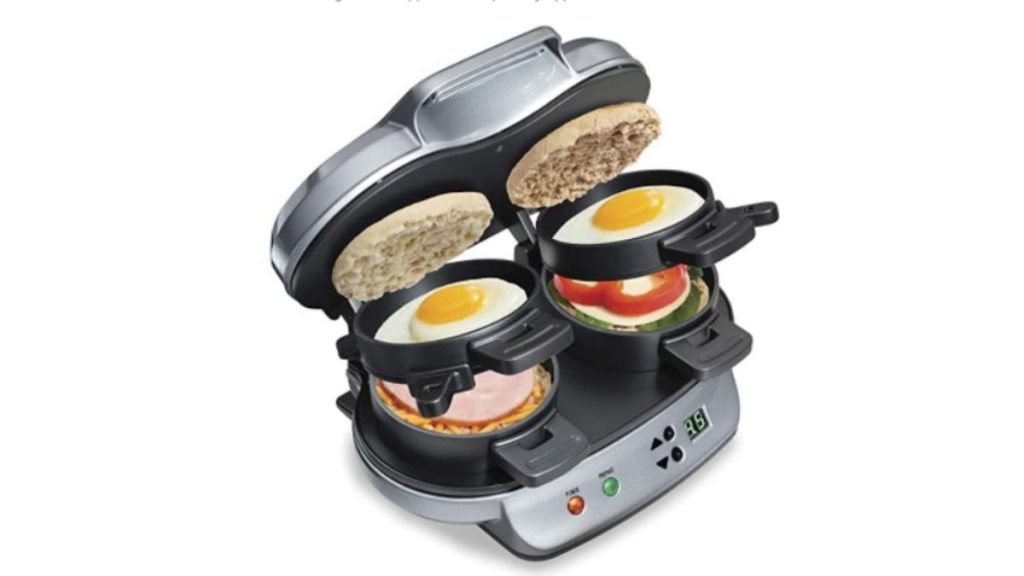 This Mother's Day, why don't you get your mom or wife this dual breakfast sandwich maker. But before you give it to her, make sure to prepare her a hearty breakfast. That way, you can show your utmost gratitude for all the things she does for the family.
What's fantastic about this product is that you can easily create a mean sandwich in just 4 easy steps. It also comes with a recipe book, so you won't have to run out of great ideas about what to prepare next. The best part – it's easy to clean.

Again, you would want to give someone a gift that will make their lives easier – not burden it.
6.Dash Compact Air Fryer Oven Cooker – $44.99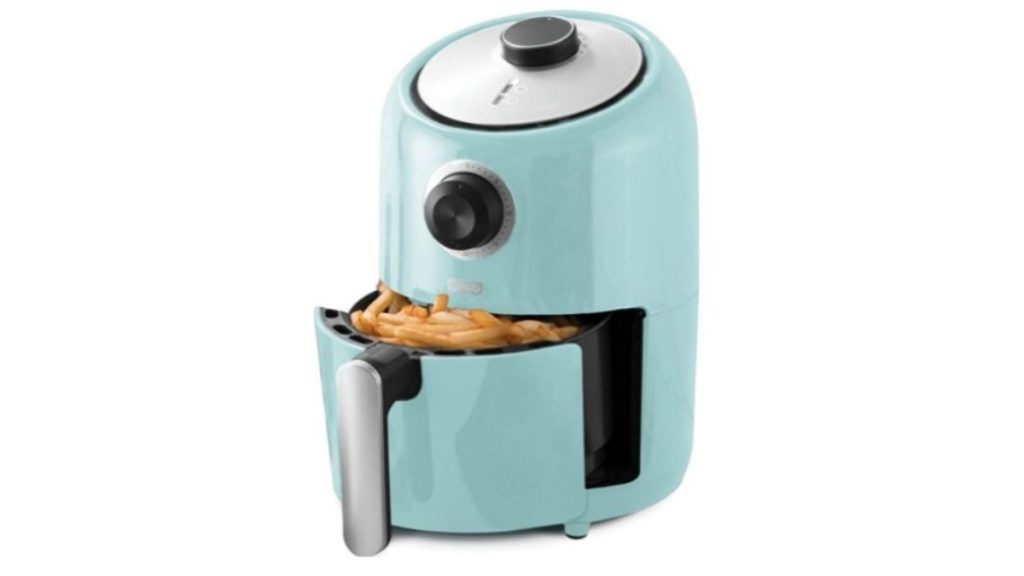 Here's another kitchen tool that most moms would appreciate. If you haven't noticed, many people are going loco over air fryers – and for a good reason. When you use an air fryer, you are preparing healthy meals. And this particular brand features an auto-shutoff function which makes it safe.
This air fryer is compact, perfect for small spaces. It's another item that you would want to get for yourself as well.
7. Mydethun Moon Lamp, Night Light – $29.99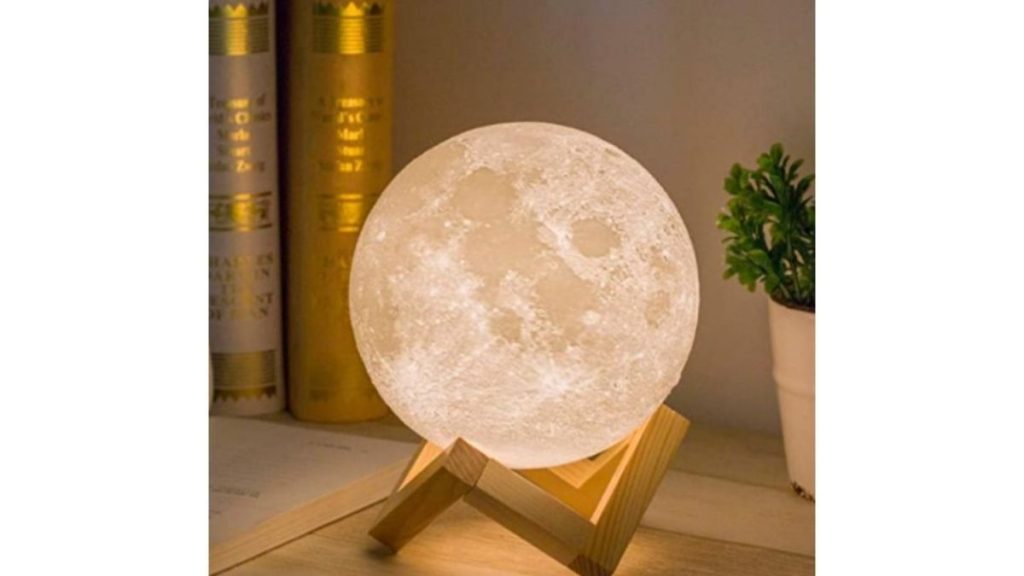 A moon lamp can set the mood every night. It calms you down and can help with getting a good night's rest.
That said, your mother badly needs one. It's an affordable gift idea which they could use for a long time. Take note that this moon lamp uses eco-friendly materials and could change its color from yellow to white. Just charge it for 2 – 3 hours, and it could last for around 4 – 8 hours.
8. RENPHO Leg Massager for Relaxation – $79.99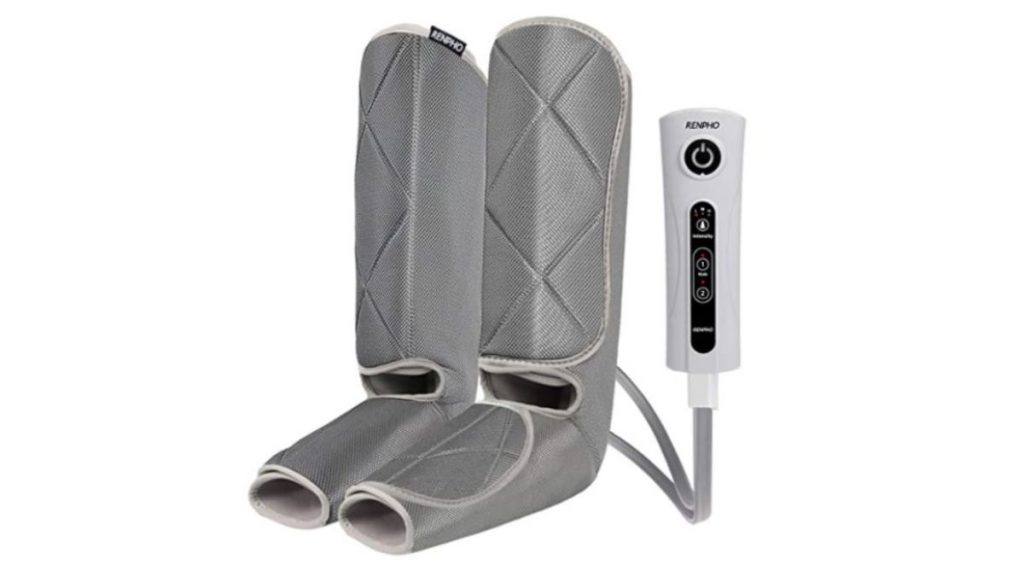 If you believe her legs suffer from muscle fatigue, then we highly recommend that you get her this leg massager. This is beneficial for promoting healthy circulation as well.
RENPHO Leg Massager can loosen stiff muscles and could relieve pain. Plus, it uses high-quality and breathable materials, so comfort will never be an issue. They could even use this not just at home but at the office too.
9. ToiLight, The Original Toilet Night Light – $12.99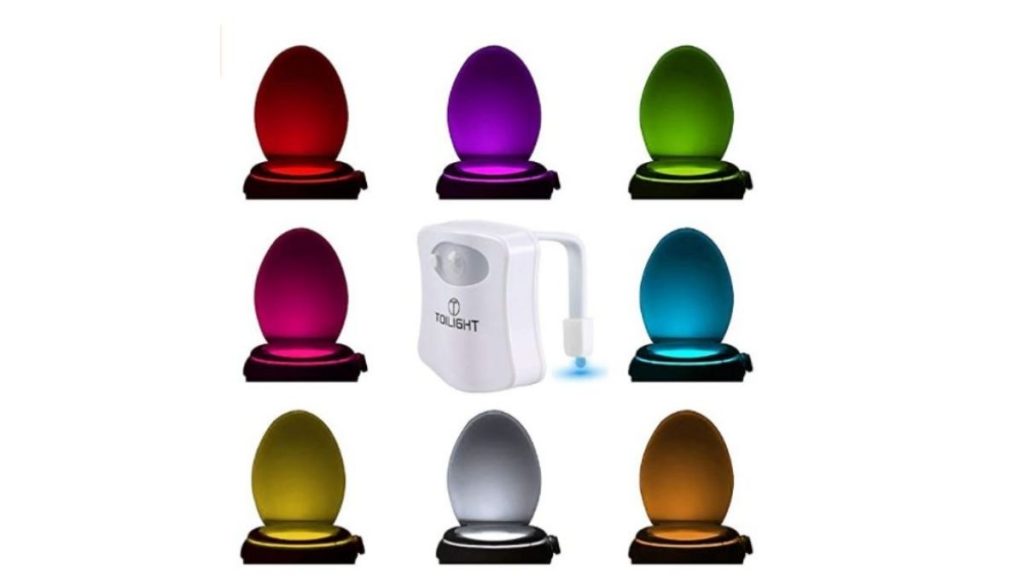 A toilet light might be a simple gift but a thoughtful one, nonetheless. From now on, no one will be interrupted in the middle of the night when someone turns on the light to use the bathroom. It also makes your bathroom break safer. If you must know, many people encounter accidents on their way to the bathroom, especially during the night.
And before we forget, this uses a motion-sensor too!
10. FVSA Rechargeable Hand Warmer with Lights – $26.99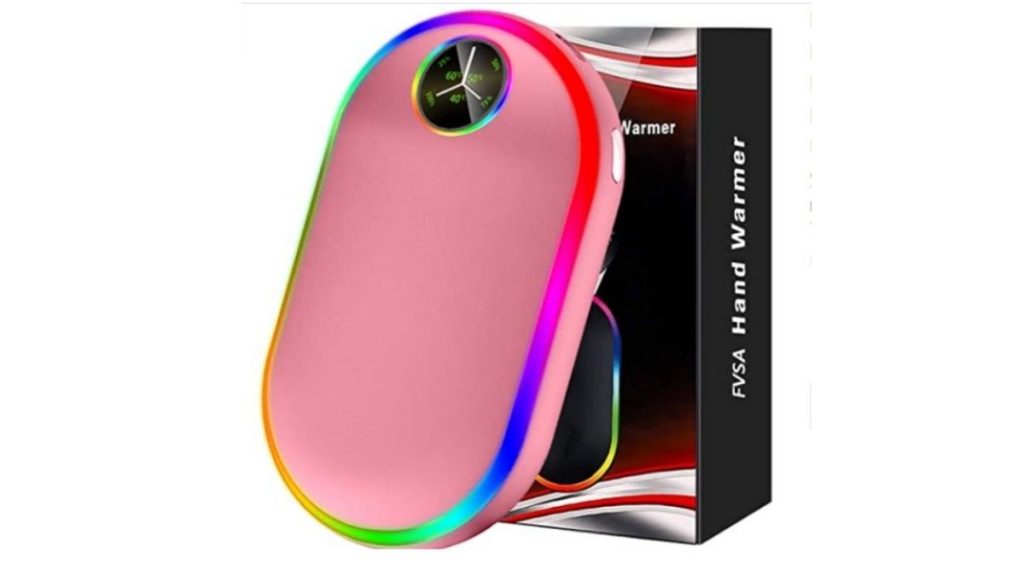 Lastly, we have the rechargeable hand warmer. It's also a clever gift idea during winter.
Don't worry about its safety because the manufacturer ensures that all materials are of top quality and engineered by the industry's best. It also has a decent battery life where you can use it for 18 hours.
It has a 1-year warranty if you want to have it replaced. Now, that's value for your money.

Conclusion
In reality, Mother's Day should be celebrated not just on one day but the whole year-round. Giving one of these gadgets isn't enough for all their sacrifices – but it's a simple way to say "Thank you."
In the meantime, you might want to click the links and purchase right away while stocks last.
Bird and Scootaround Team Up to Offer On-Demand e-Scooters in NYC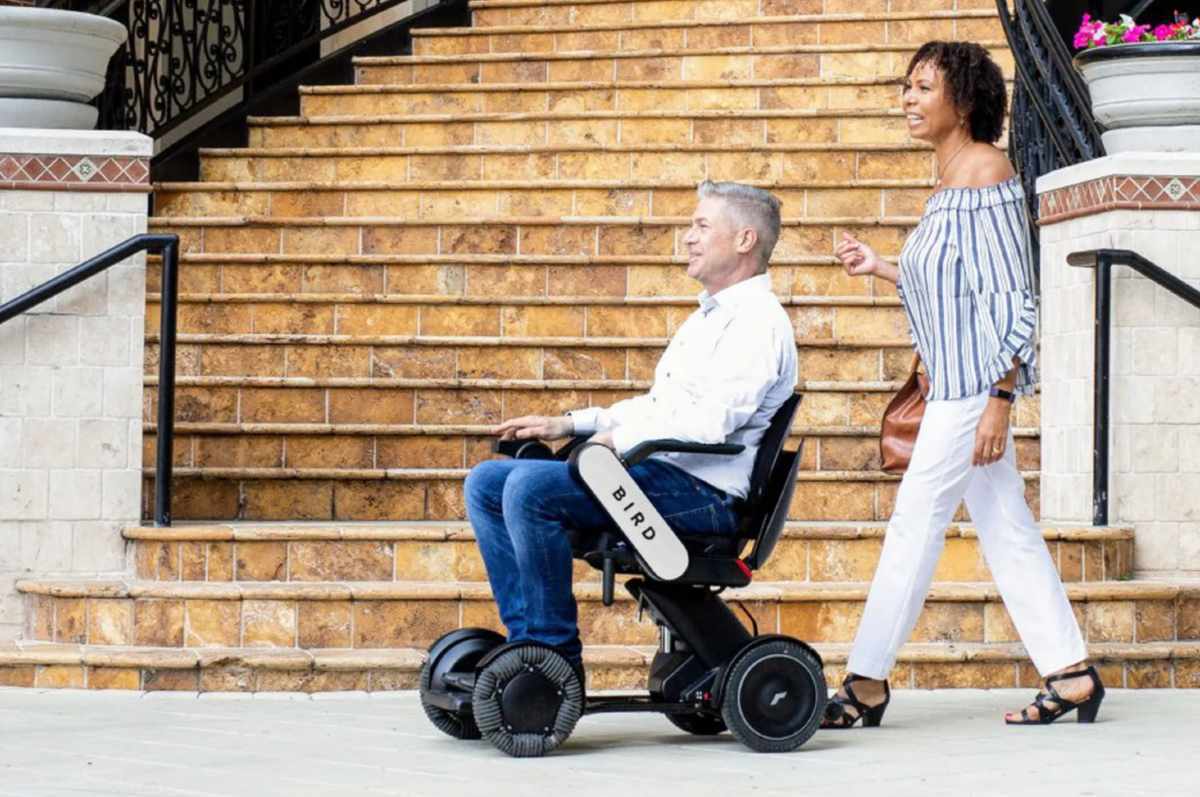 A gap in the electric wheelchair market was seen by vehicle company Scootaround over 22 years ago. While vacationing in Hawaii, the founder's family expressed their disappointment about the lack of mobility scooters for rent. This is how the big transportation solutions company Scootaround came to be. Now, scooter company Bird has seen the same opportunity, hence, partnering with the 20-year old transportation service Scootaround. 
Bird and Scootaround team up to offer on-demand electric wheelchair rental services to New York City this summer. Bird is on a mission to make vacationing, travelling, or going around NYC comfortable even for people with disabilities. 
Ban on e-scooters lifted
Electric scooters weren't always welcomed in NYC. Before November 2020, NYC civilians posed a concern about reckless two-wheeled or four-wheeled drivers. There was a surge of electric scooters in the streets of New York, and people have stated that they're a "nuisance." 
This concern prompted NYC lawmakers to ban the use of electric scooters. However, during the start of the pandemic, people realized how convenient e-scooters were for essential workers. This, again, prompted lawmakers to lift the ban on using throttle-controlled e-bikes and e-scooters altogether.
Of course, this comes with a few rules on riders. Only riders aged 16 up will be allowed to run on e-scooters and e-bikes. Moreover, riders below 18 must wear a helmet while on their electric scooters. Finally, some throttle-controlled bikes will require riders to wear helmets for safety as well.
Gov. Cuomo had approved a tentative budget legalizing any electric mobility device, including e-bikes and e-scooters. This was a year after he had vetoed a similar legalization bill passed in 2019. Thus, a decade of back-and-forth is now coming into place as the e-bike, or e-scooter budget is now approved. 
NYC is now one of the cities that allows electric scooters, along with Atlanta, Washington, and San Francisco.
Bird's pilot program
NYC will now be seeing more of Bird's electric scooters this summer. Bird has chosen the perfect trusted company for transportation services, Scootaround, for its pilot program built for sustainability.
Bird promises a better and more convenient way of moving around NYC for people with mobility issues. Both companies are now making mobility service transportations accessible by tapping a few buttons on the Bird mobile application.
Bird first announced Bird Zero in 2018, an electric scooter designed for ride sharing with longer battery life. Not long after, Bird created the Bird Platform to provide individual operators to use the platform for advertising their own shared, branded e-scooters. Bird reached over 10 million rides that year.
Now that two of the most reliable scooter companies have teamed up to provide better transportation services, people with mobility issues can now select, reserve, and pay for their chosen electric scooter, including the WHILL Model C. A design with a more excellent aesthetic, reliable wheel structure, and prompt joystick feature.
How to reserve
Bird boasts a user-friendly interface to conveniently reserve and pay for an electric scooter. Riders can go to the bottom button on the Bird app. Then, select among three available vehicle types.
They would have to input the rent duration, which is from one to 14 days, and preferred pick-up and drop-off locations.
Furthermore, riders will receive an in-person demo on using, storing, and charging the electric scooter. In addition to that, a toll-free number is also provided for any questions or concerns about the rental process or vehicle.
With the campaign rolling out in the summer, people with mobility issues will now be more confident in roaming around NYC. No more concerns about e-scooter rentals as Bird lets everyone travel comfortably, with a minimal carbon footprint.
Coinme: Financial Services Crypto-Enabling Legacy Raises $10M Funding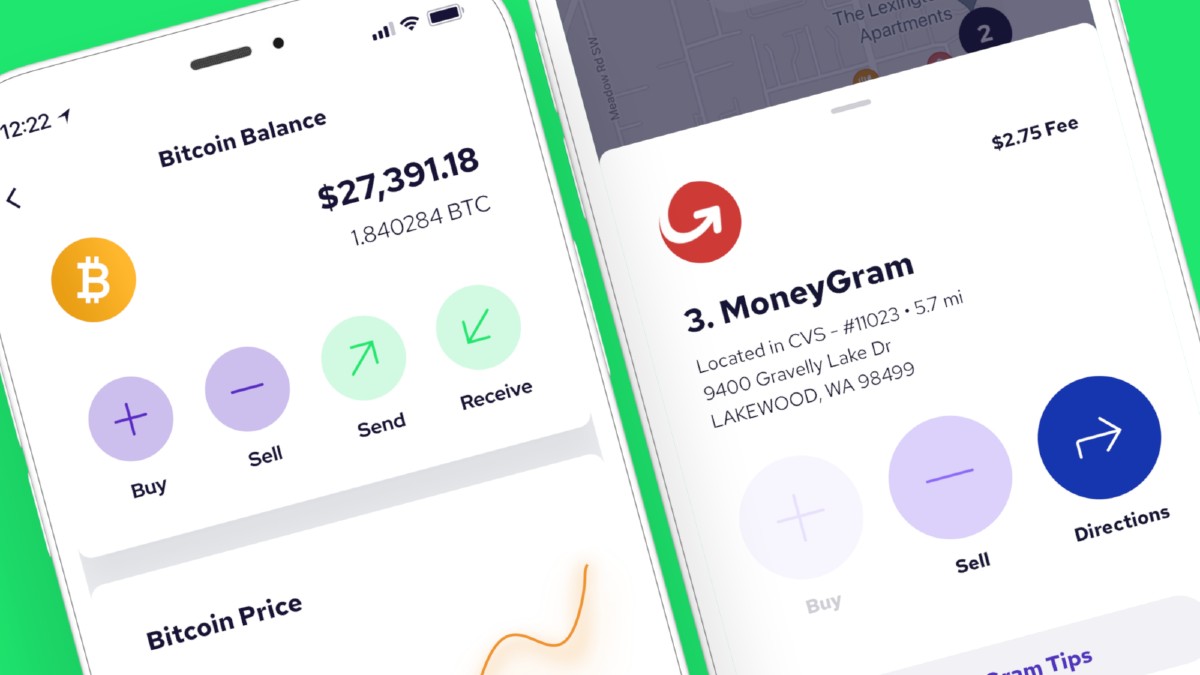 Coinme, a cryptocurrency startup based in Seattle, raked in $10 million worth of funding from investors. Although fluctuating, cryptocurrency is still a powerhouse this 2021. It's no wonder why Coinme managed to raise a $10 million grant from its existing investors.
What is Coinme?
Coinme is a cryptocurrency startup founded in 2014. Since day one, the company has made it its mission to be one of the world's trusted cryptocurrency gateway. The legacy started with the most well-known digital currency— Bitcoin. Using the most relevant digital currency back then, Coin me started a few Bitcoin ATMs. It offers an enterprise "application programming interface" or API to provide Bitcoin's secure sale. 
Between 2017 to 2020, Coinme experienced an overwhelming 2,200% revenue growth. Due to the consumer's demand for bitcoin and the pandemic's uncertainty, their revenue skyrocketed.
Fast Forward to 2021, Coinme managed to build up and grow thousands of kiosks. The company believes that cryptocurrency provides an equal opportunity for everyone. Therefore it needs to be more accessible.
Coinme is supported by the following:
Pantera
Blockchain
Digital Currency Group
Xpring
Coinstar
Hard Yaka
Nima
Percival Capital
How to Use Coinme
For those who are not aware of how to use Coinme, you can buy Bitcoin with four simple steps. First, you're required to create a Coinme account. Next, you must be able to locate the nearest kiosk to your place. After that, you can insert cash into the kiosk.
However, it would be fantastic if you kept in mind that coins are not accepted for Bitcoin transactions. Finally, you can redeem and receive your Bitcoin in an instant. Another thing you need to remember is Coinme's daily purchase limit.
'Crypto-enabling' Feature
Coinme allows the buy and sell of bitcoins with cash for its customers. Currently, the startup has more than 15,000 locations through partnerships such as Coinstar and Moneygram. Coinme had its bitcoin ATM. However, it's focusing on its cryptocurrency cash network.
Using the digital currency cash network allows financial services such as Moneygram to be "crypto-enabled" via an enterprise API.
Although the market is volatile, most of Coinme's consumers are not speculating about its price. Instead, they take advantage of Coinme to acquire cryptocurrencies at store value. There are a lot of ways to take advantage of Coinme's services. It includes using cryptocurrencies as payment for services and goods or sending it to your friends and family.
$10 Million Worth Funding
As the largest licensed cash network for cryptocurrencies in the US, Coinme raised $10 million for strategic funding. The funds were raised by Coinme's existing investors, including Digital Currency Group, a capital market company.
Coinme Expansion
The startup plans to expand internationally in the upcoming months. Currently, the company has 58 people in total and managed $30 million to date. Neil Berquist, Coinme's CEO and co-founder shared expansion plans later this year. He announced that the company would dive into various markets, starting with Latin American.
El Salvador recently became the first country to adopt bitcoin as a legal tender formally. Yes, that means history was marked during cryptocurrencies' most crucial time. Meanwhile, politicians of Latin American countries share support for bitcoin's adoption as legal tender. The politician's active support drives a more favorable opinion of locals.
Specifically, politicians from various nations such as Argentina, Brazil, Mexico, Paraguay, and Panama have expressed their interest and support for cryptocurrency.
Other than penetrating the international markets, Coinme plans to add multi-coin support to its system. It means we get more digital currency offering aside from Bitcoin. It also plans to add a type of payment to buy and sell digital currencies on Coinme's products.
According to Bergquist, people want different types of payment. Consumers want to buy using their bank account. He especially pointed out how consumers expressed their demands to access different cryptocurrencies other than Bitcoin. Well, now, all your demands are being fulfilled by Coinme, one step at a time.
Final Thoughts
According to PR News Wire, by 2023, the blockchain market, as expected, will rise to $23.3 billion. With the continued growth, investors are sure to spread investment to promising cryptocurrency startups. Since 2017, cryptocurrency startups like Coinme have raised funding. Overall, startups reached a whopping number of $20 billion to date.
How Much Does It Cost to Understand Emotion? $73.5M, as per Affectiva Valuation.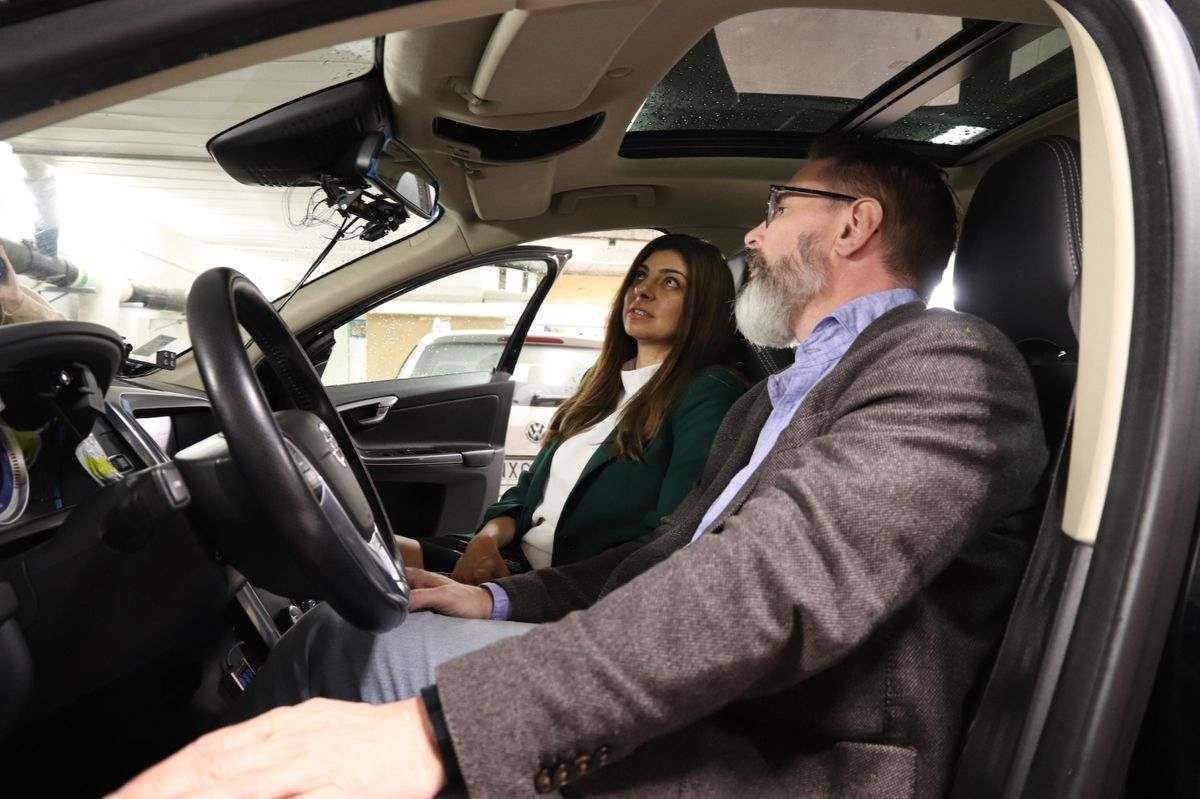 Have you ever been in a situation where you'd pay anything to understand a person's emotions? Well, the price tag might surprise you. Just recently, publicly traded Swedish company Smart Eye acquired emotion-detection tech Affectiva in a cash-and-stock deal. The valuation? A whopping $73.5 million.
Affectiva has surely gone a long way since it was first conceived in an MIT Media Lab back in 2009. Just three years after it spun out of the lab, the startup raised $12 million in funding. Back then, it had two flagship products – Affdex, a facial coding tech, and Q Sensor, a wearable sensor.
It was software way ahead of its time. In fact, venture capitalist Mary Meeker said then that measuring people's real-time emotions while watching videos can improve online engagement. As a result, the tech enables ventures to gear their videos to better appeal to their target market.
Before the $12 million funds raised in 2012, the startup previously earned early-stage funding amounting to $7.7 million. This round was from WPP, Myrian Capital, and the Peder Wallenberg Charitable Trust. Seeing that the startup has won not one but a few National Science Foundation grants, it was surely a tech to look out for even during its early days.
Aside from those mentioned above, Affectiva is also backed by Kleiner Perkins Caufield Byers, Horizon Ventures, and Fenox Venture Capital.
Affective Computing and the Future of AI
The startup was founded by two effective computing pioneers, Rana el Kaliouby and Rosalind Picard.
El Kaliouby, who served as the startup's CEO, is now the Deputy CEO of Smart Eye following the acquisition deal. According to the Egyptian-American AI thought leader, she'll be working with Smart Eye CEO Martin Krantz to scale the venture. Their top goal will be AI tech that focuses on ethics, equity, diversity, and inclusion.
Rosalind Picard, on the other hand, is the founder and director of the MIT Media Lab's Affective Computing research group. Besides Affectiva, she's also the co-founder of another startup called Empatica. The latter focuses on healthcare with AI tools for research and treatment.
Affective computing tools may sound like a sci-fi tool to some, but it's actually more common now than ever before. In fact, 25 percent of Fortune Global 500 already uses Affectiva's tech. In addition to that, over 1,400+ brands like Mars, CBS, and Kellogg's use the platform to measure people's response to digital content. Market research firms like LRW, Millward Brown, and Unruly also use the tech to acquire the data that they need for effective campaigns.
What Will Affectiva Bring to Smart Eye?
Just how will Affectiva tech boost Smart Eye? With the Swedish dabbling in auto tech and driver monitoring systems (DMS), it seems that the software will be used in transportation tech.
In a press release, Krantz said Smart Eye saw Affectiva as a great platform to bring the tech to market at scale. He also mentioned how Smart Eye aims to bridge the gap between humans and machines and improve road safety.
Besides its tech, the startup also brings with it the income and profit from its Media Analytics business. After all, 70 percent of the largest ad players in the world use the platform to gauge reactions to ads. In short, Affectiva's data coupled with Smart Eye's eye-tracking systems can provide a more holistic view of human factors research.
The two ventures were competing against each other in the past. But both parties know that their techs will be more powerful combined. Also, they found common ground in terms of tech ethics.
El Kaliouby said that both parties share the same culture and values and the same vision for the future. She also said that by joining forces, they can now work to offer better tech that both won't be able to provide alone.
With the recent acquisition, Smart Eye will now have a footprint in the East Coast, with Affectiva's office in Boston. Affectiva's Cairo office, on the other hand, will be used to access skilled local talent.
Aside from its office in Gothenburg, Smart Eye also has offices in Detroit, Tokyo, and Chongqing in China. Its office in Germany is now in the works.
For other tech-related stories, read more here from Owner's Mag!