Superbowl 2018 Results – Eagles Won!

Superbowl 2018 Results – Eagles Won! It was an incredible game played by both the Patriots and the Eagles. With a final score of 41 Eagles to 33 Patriots, the Eagles won their first ever Super Bowl bringing the championship home.
A genius offensive play
The Eagle's play tonight was purely offensive – and they had to win at all costs. LeGarret Blount rushed for 90 yards and scored a touchdown. Corey Clement could be seen throughout the game rushing for the 108 total yards of offense. And Nelson Agholor's perfect synchronization with Foles was able to catch 9 passes for a total of 84 yards throughout the game. And we can't forget Zach Ertz, who scored the final touchdown in the 4th quarter after diving over Devin McCourty. It was a tense moment as everyone in the stadium and at home watching held their breath while waiting for the verdict. Ertz made a brilliant leap of faith and landed just over the end zone, but the ball bounced. Did it hit the ground before bouncing? Were his feet both in the end zone at the time of landing? Was he in possession of the ball in the final seconds of the landing in the end zone? The crowd went wild and Philadelphia has never been more lit when the referees announced it was a touchdown.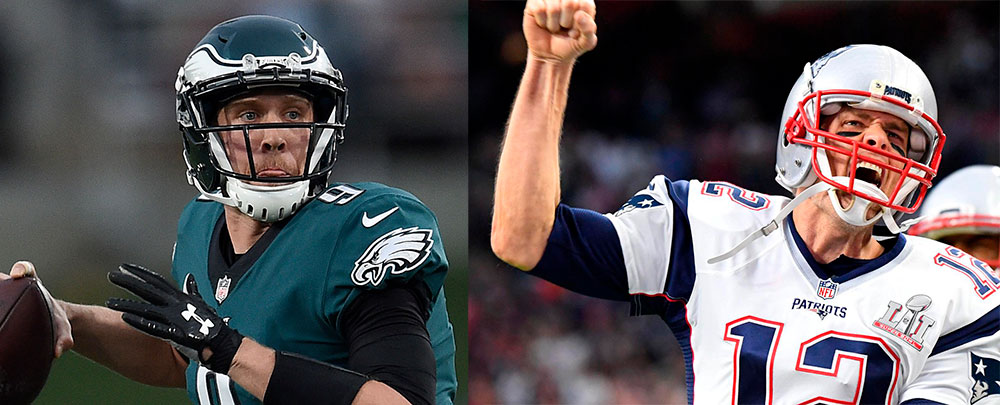 Rushing for the win
The Eagles were still behind. The Eagles kept pushing through yard by yard. Nick Foles made a daring move on 3rd-and-7 that ended with Foles completed a phenomenal 11 yard pass to Zach Ertz. Ertz made an olympic worthy leap over Devin McCourty and into the end zone. Ertz narrowly landed both feet in the end zone, but the ball bounced, and was caught again mid-air by Ertz. It was unclear if the ball made contact with the ground which caused the bouncing. It was a tense moment as everyone awaited the referees to review the footage to make the final call. It was determined that Ertz was in possession of the ball before landing on the ground and the touchdown ruling was upheld.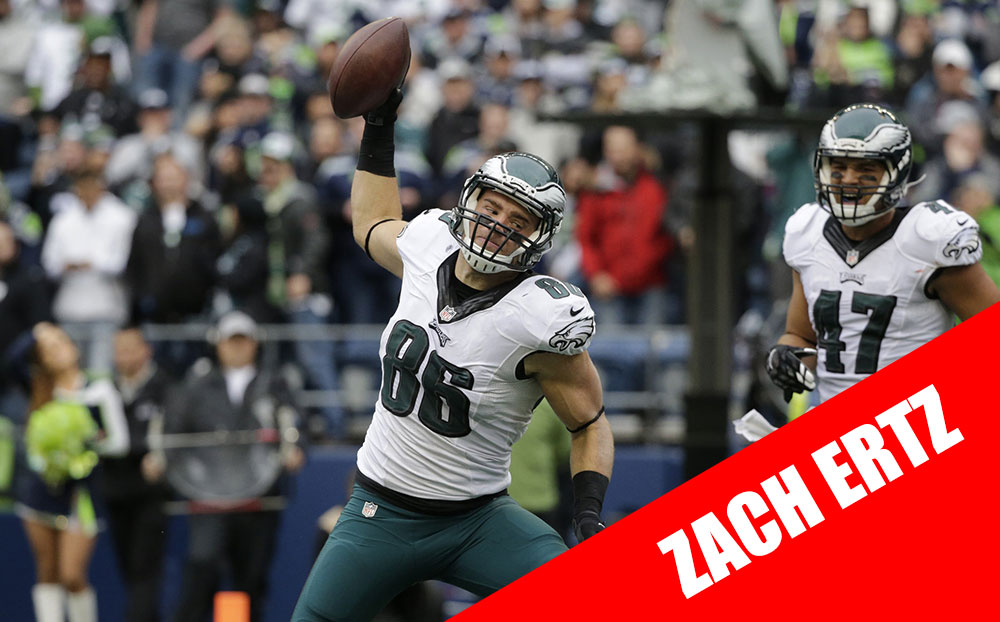 Brandon Graham and Derek Barnett – turning the tides
With 2 minutes and 21 seconds left on the timer and one timeout left, the Patriots were ahead and had everything lined up for the win. And that was when Brandon Graham decided to reveal himself. He's been hiding from the camera all game and decided it's now or never. Brandon Graham sacked Brady forcing a fumble which was picked up by Derek Barnett that decided the fate of the game. If it weren't for Brandon Graham's bravery and Derek Barnett's keen reflexes, the game could have been very different. Tom  Brady could be seen on TV sitting on the field not getting up. He knew it was over at that moment. The Eagles had won decisively.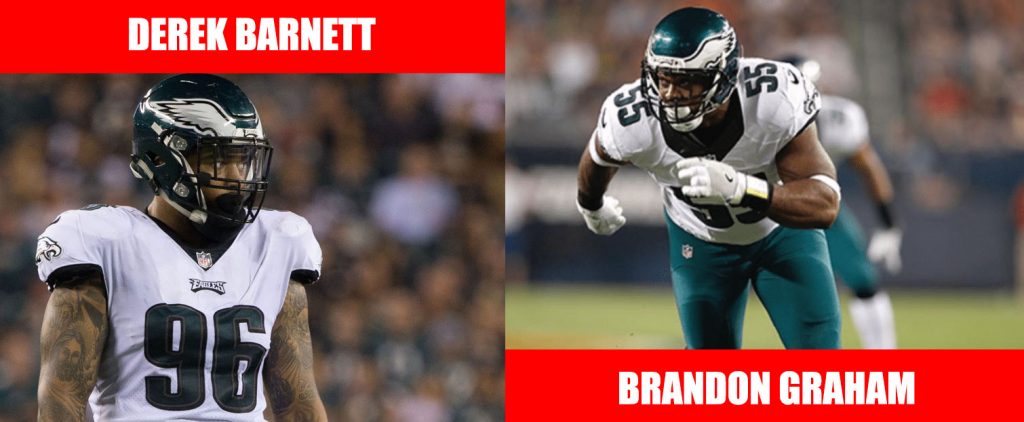 The underdogs and their Foles
Who would ever thought that the backup quarterback for the Philadelphia Eagles only took on the role of starting quarterback after Carson Wentz got injured on week 14 of the season. Foles completed 28 of 43 passes with a total 373 yards and scored 3 touchdowns. Foles even CAUGHT a touchdown in a last minute offensive play where Brady actually failed to catch the ball when attempting a similar play.
Foles was able to consistently convert those 3rd and 4th downs into game changing opportunities the entire game. If you doubted Foles before, he's proven you and everybody wrong. If you've doubted the Eagles before, after tonight's game, there's not a doubt in anyone's mind that these underdogs played their heart out and earned their world title as the winner of the 52nd Super Bowl Championship.
Camden Historical Society Exec Bullies Intern, Intern Pushes Back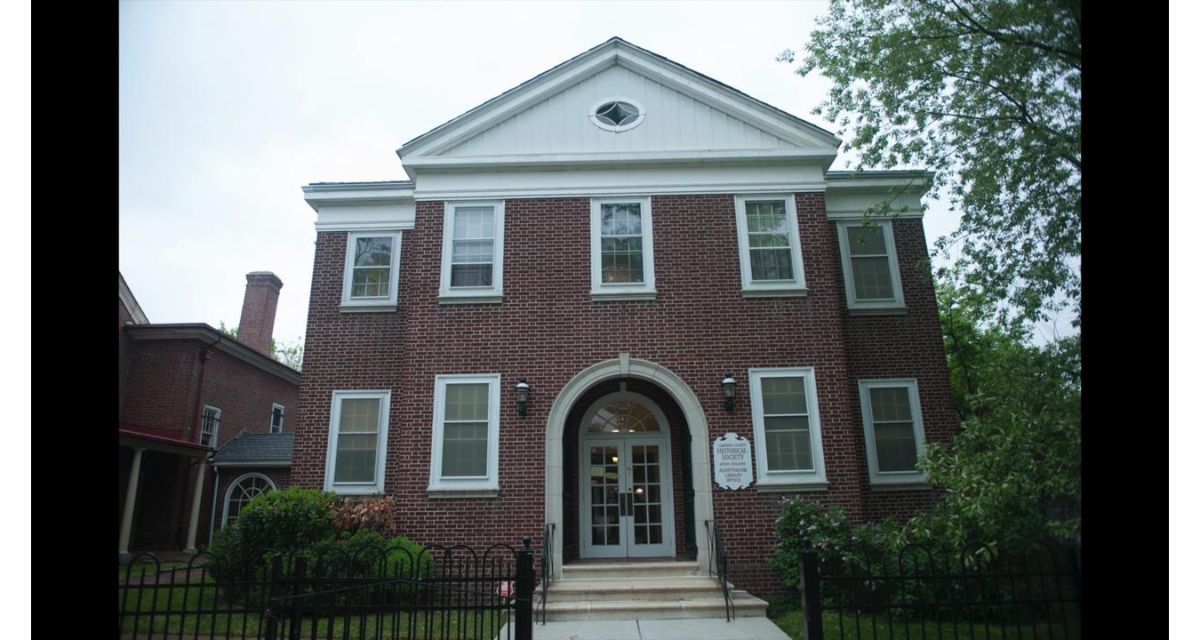 Asian immigrant woman fought back when the boss at her paid internship tried to get her to work without pay. Helen, who asked that her true identity remain anonymous, worked for the Camden Historical Society while attending Rowan University. When the executive director, Jack O'Byrne, threatened to withhold payment for the hours worked unless she agreed to finish the work on her own time, Helen and her friend pushed back.
Nhu Tran, a friend of Helen's, took to social media in defense of her friend. Her Facebook and Twitter posts brought attention to the matter.
In an exclusive interview with Owners Magazine, Helen explains that she took a paid internship position with the Camden Historical Society in the fall of 2020. The position was for the on-the-job experience and extra funds.
The Historical Society hired Helen to work underneath someone to develop a website and deploy an open-source software platform. Shortly after they brought her onboard, things quickly changed.
"I was informed that I was supposed to work with the person who interviewed me to launch a website," Helen says. "We started and somehow, two weeks later, the person who worked with me left. I was left alone without notice.
"Jack, the person who hired me, demanded right away that I had to launch the website before December 31st. He didn't ask about my experience or background or anything."
With Helen's co-worker gone, her boss expected her to do the work of two people. Still, they only allowed her to work 12 hours per week with no guidance or supervision.
"The first thing I noticed was the lack of support. The person who hired me never emailed me. He never showed up to meetings. In fact, I only met him once during the first meeting."
When Helen submitted her hours toward the end of her internship, O'Byrne finally responded to an email. However, it was not the response Helen was hoping to hear. After a discrepancy about the hours worked, O'Byrne said that he had mailed a check for the hours that Helen worked but would issue a stop-payment unless Helen determined how she would provide the work to his satisfaction.
"At the time I was really scared of him. I don't know how a person could react like this and how unprofessional to even say things like that. You know? To threaten to not pay someone when they worked during a pandemic is very unprofessional. How cruel is that?"
O'Byrne's email could have intimidated her into forced compliance. Instead, Helen fought back. Helen sent an email to both Jack and another superior, Josh, defending herself and laying out the internship's unfair conditions.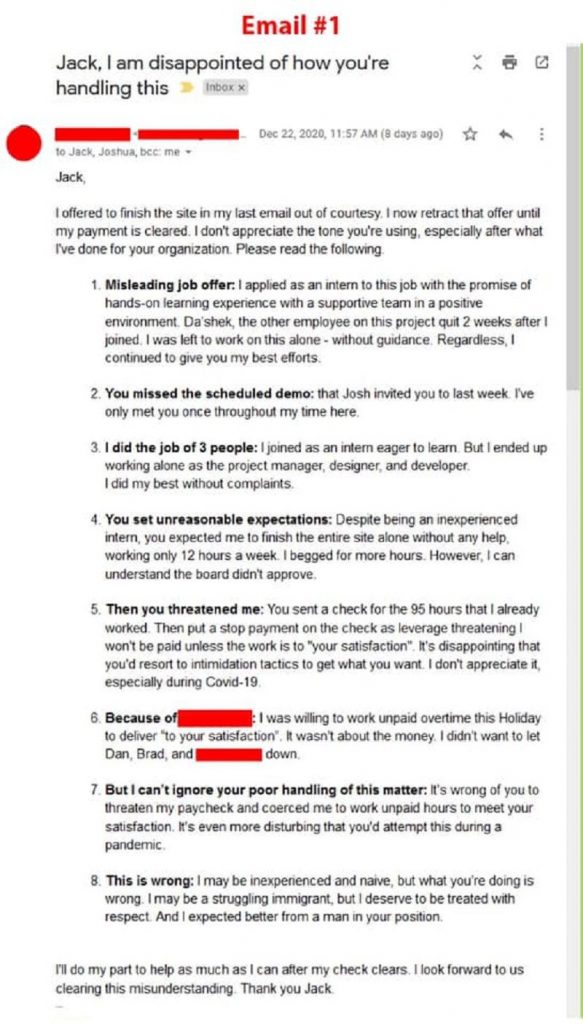 Helen cited that the job duties were different from the job offer, that they promised her hands-on experience with a supportive team, that O'Byrne had missed demonstrations of the project, and that it was wrong to coerce someone to work unpaid hours by withholding a paycheck.
While O'Byrne didn't respond, Josh wrote back to Helen.
Nhu Tran posted screenshots of the email exchange between Helen and her superiors. This was Josh's response:
"Jack's previous emails escalated pretty quickly, and the tone was far from ideal, causing confusion and misunderstanding for both of us. I am writing to apologize for those previous emails, and to let you know that I will be the primary contact about this project form now on, including about hours/payment. Jack has removed the hold on the check, so it can be cashed. (Let me know if you do not receive it or you have issues cashing it.)
I am sorry for putting you in this situation during the end of the school year/holiday season, which probably added some unwanted stress.
In the points in your last email, I realized the extent of the work you have been doing by yourself, without much input from me or others from the Historical Society. Moving forward, I want to make sure I am providing you with the information you need, and I will make sure that my co-workers at the Historical Society will be aware of your work updates/ provide some input as we begin to publish the site."
TL;DR it paid off. The Camden Historical Society paid the money owed to Helen.
"I knew that he was 100% wrong. I've been through this so many times and I have just let it go. And the only feeling I've had was regret. I know it's really hard to stand up for yourself against someone who's treated you badly, but you have to believe in yourself and do it."
Helen is appreciative of the support she received from Nhu. "I'm blessed that I have a lot of support from my friend. I reached out to a lot of people who were too scared to get involved. She told me that I need to stand up for myself. I chose to do it, and everything blew up."
What's next for Helen? She recently took a position working for Penji. "I'm so excited to work with them. I'm going to continue developing my career, becoming a strong woman who stands up for her rights."
How Millennials Are Changing The Workplace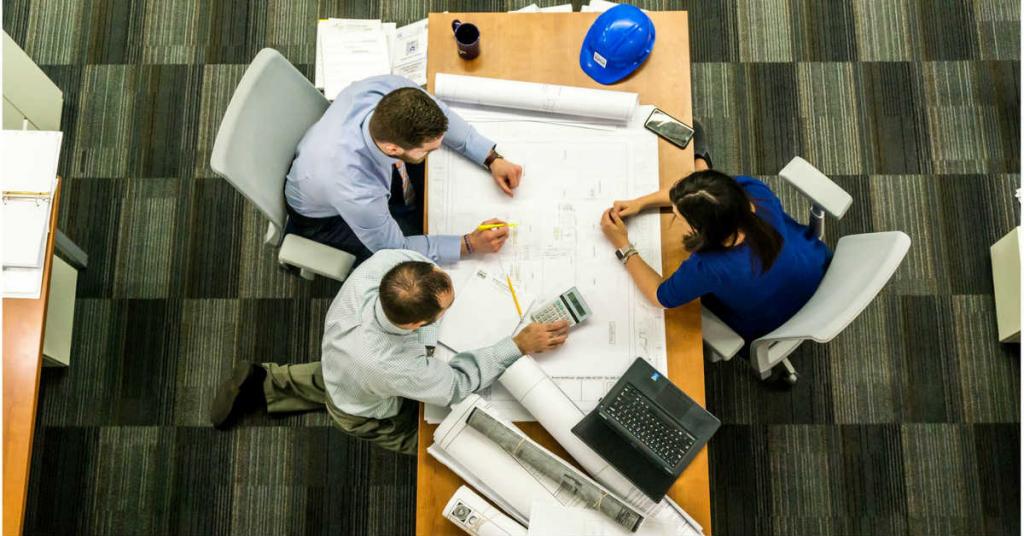 Millennials are reshaping the traditional corporate structure. With new CEOs entering the workforce, more companies have been adapting new tactics for managing, motivating, and improving. Millennial entrepreneurs have set the new standards to doing business, focusing on collaboration and efficiency. Soon by 2025, millennials will accommodate 75% of the workforce. This will replace the baby boomers, who have been recorded as the largest generation in the workforce. This instant switch leaves other generations questioning their management. These are 4 ways millennials are changing the workplace:
Emphasizing Technology
Millennials are the generation born after year 1982 and before 2004. This was essentially the era of technology beginnings. To be raised in the ever changing state of development, this generation foresees big things for the digital future. This need for rapid growth has created various platforms for creators, entrepreneurs, and more. Millennials have a profound belief that technology is the future, and so we should precisely use it to our advantage. Networking has been perfected with Linkedin, while Youtube is colonized by content creators, and Slack has better connected employees.
Open To Change
Millennials were born to alternate between innovation and tradition. To be raised in the era of constant development, generation Y has cultivated the skill to be open to change. Arguably, change is intended for growth, so that is how Millennials greet it. The digital age has disrupted traditional systems for the better, a concept that was impossible in the past. Due to the inconsistency they've experienced growing up, millennials have subdue their harsh conditions by advocating innovation. Although innovation is a new idea, generation Y strictly believes this is an optimal lifestyle.
This generation does not believe in a constant, that everything has potential. Camden embodies that figure of high potential. Organizations are racing into the city of Camden, for it is the next startup hub for Millennial entrepreneurs. With the economy's rapid growth and welcoming nature, businesses are rushing in to secure their space. Just outside of Philadelphia, the city of Camden possess hope, just what entrepreneurs need.
Work With Purpose
Millennials differ from baby boomers in one drastic motive. The new generation seek a sense of control and innovation that past generations seem to lack. Millennials deeply value purpose, to even go the extra mile in changing jobs for content. Perhaps it's due to their entitlement, but Millennials are stubborn to the belief of following your inclination. 60% of employees confess that it is critical to allow them the capacity to do what they do best. Many Millennials will settle in the lower paying job, as long as it allows them the ability to express their talents.
As observed in the city of Camden, non-profit organizations scatter throughout in order to rebuild the city of hope. Devoted organizations and passionate millennial entrepreneurs in the city are growing and giving back to the community.
Work Flexibility
The typical 9-5 business hour job is declining as Millennials continue to enter the workforce. The Census Bureau estimated that 13.4 million Americans work from home. The data will only increase when more Millennials start to work. This new career outlook stems from the disfavored opinion against office confinement. In the strong devotion for both work and freedom, Millennials compromised with the issue by creating careers from the comfort of their own home. Freelance work has been the popular option for Millennials, since it allows independency.  
How To Attract Millennials To Your City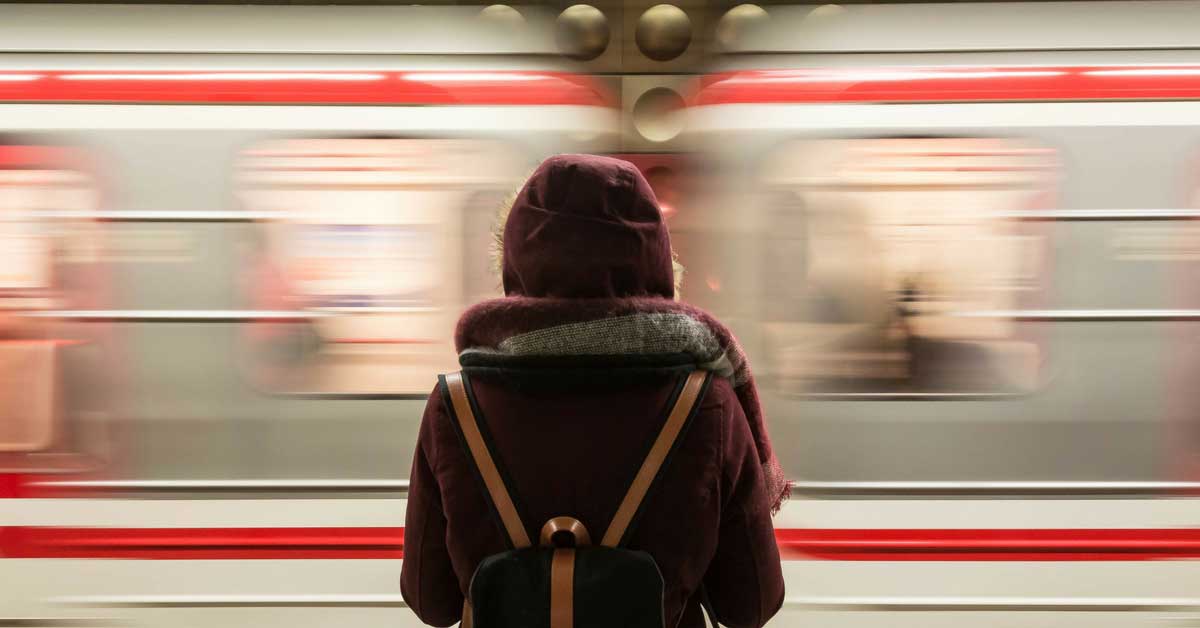 Location matters in the means of professional success. Millennials are reported to be getting married and starting families later than their parents. This means that their main focus is strictly on their professional career, so these matters are taken seriously, as they involve these factors into determining where to live. Millennials select cities that will help them thrive. This goes vice versa, cities need to attract people in order to be sustainable. The city of Camden has been successful with this process. With the increase of millennial entrepreneurs entering the city, the better the economy gets, as it is shown around the waterfront.
To create more jobs and attraction, cities must attract the job-seeking millennials. There are 3 determinants for millennials to move into your city:
Affordability
Someone who is financially responsible will always consider the cost of living foremost. Cities that contain a high population of millennials often have low employment rates and affordability. If the city is popular but does not meet within millennial's budget, then it wouldn't be worth the cost. Money is the only physical asset that holds us restricted. The city of Camden holds that title of affordability. Tax cuts are what attracts entrepreneurs mainly, however the overall value of the stay is well worth it. Camden is located outside of Philadelphia, just close enough to go into their city to network without paying Philadelphia's cost of living.
Entrepreneurship
Millennials are an ambitious generation. A reporting claimed that 54% have either wanted to start a business or have started one already. This characterized millennials as hard-working and motivated individuals. A location that showcases trails of entrepreneurship deliver a desirable reality to people. Silicon Valley embodies this example, as it is the most known startup hub for technology companies in America. Famous companies like Apple, Facebook, and Google are in that area, so the status of Silicon Valley is held at a high standard.
Another location that is maintaining that status is Camden. Due to Camden's location outside of Philadelphia and surrounding fortune 500 companies, millennial entrepreneurs are inspired to bring their startup here. There are multiple different types of organizations located here with 76ers as one.
Accessibility
Millennials are attracted to cities that cater to their needs. About 66% of Millennials identified  decent quality transportation as a main influence to choosing a location to live. People typically pick the option that meets their social needs. To obtain that, a low cost transit is ideally looked for in a city. Cities with an ineffective quality transit fail to attract Millennials.