Why Amazon HQ2 Should Choose Atlanta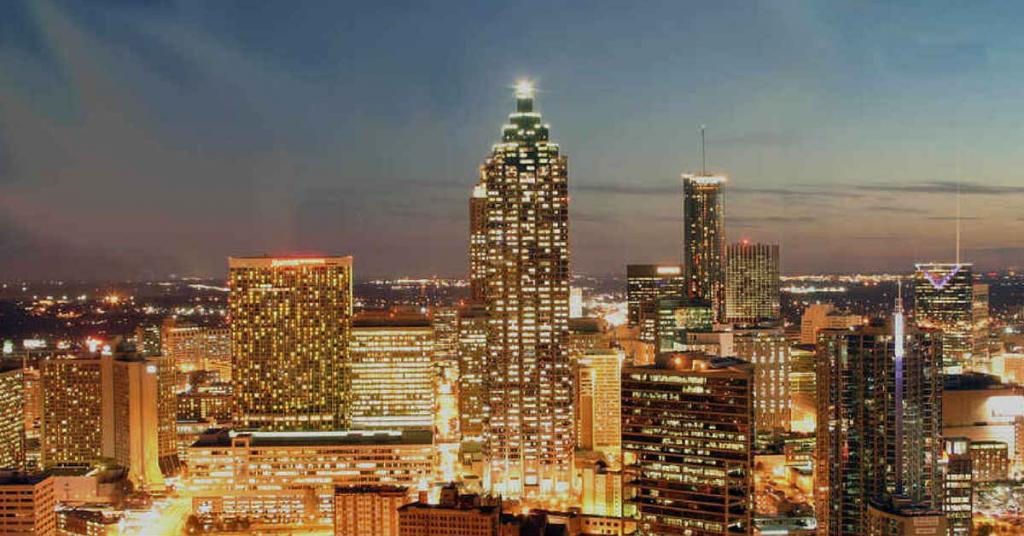 Amazon sparked a national contest with 238 proposals filling in for the role of Amazon HQ2. Recently, the list narrowed down to 20 notable cities as potential candidates. On the list, Atlanta Georgia offered a deal that may be difficult to refuse. From offering financial incentives to free land, there is great potential in occupying Amazon. Although that is a fact, there is an even bigger advantage for Amazon to move to Atlanta.
Amazon gave a promise to bring in 50,000 lucrative jobs and $5 billion in additional investments to the new location of HQ2. The impact of the tech innovative company will be net positive for Atlanta, Georgia. This includes fame and national respect to the region. The offer is appealing to Atlanta, however the city has prior recognition as they hosted the 1996 Olympics. Instead, Amazon may be the one getting the respect if they move to Georgia.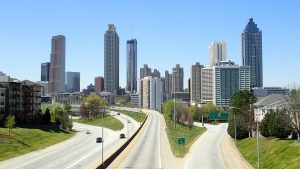 The Atlanta region is already attracting the tech company due to their professionalism. The city is business driven as copious Fortune 500 companies are within the Metro Atlanta area. This will foster Amazon's wish for a stable and business-friendly environment. The community welcomes businesses in with their title for high degree of affordability and a healthy economy.
Amazon is in search for employment in software development and related fields. On the forefront of their talent search is Atlanta Georgia with the surrounding schools of Emory University, Georgia Institute of Technology, Clark Atlanta University, Spelman College, and Morehouse College. The appeal does not end there, Kasim Reed, the mayor of Atlanta is offering incentives and development that would be worth more than $1 billion. Moreover, the whole state of Georgia seems to be in support of occupying HQ2. Georgia is also uniquely presenting a branding opportunity to Amazon, with the town Stonecrest offering to rename itself as Amazon, Georgia. The small town outside of Georgia finalized the deal by granting legal power in the town of Stonecrest to Amazon CEO Jeff Bezo.
'Think of Atlanta as a blank canvas, and every company that moves here has the opportunity to paint whatever picture they want which then becomes part of a tapestry that's now making Atlanta an exciting place to live', spoke Lilian M Raji from The Lilian Raji Agency.
The tech company will announce the winning city later in 2018. Meanwhile, proposals are still being presented to Amazon by representatives. As governors continue to voice their opinions, communities are silenced out by the public. Small businesses and agencies within Atlanta are able share their professional insight to Amazon. This is why Amazon HQ2 Should Choose Atlanta:
How will Amazon HQ2 affect the economy of the city?
"Amazon HQ2 will provide huge economic benefits to the city and state it ends up in, just as the headquarters in Seattle has served as a huge driver of their economic growth.  

The benefits of Amazon opening HQ2 in Atlanta are projected to include:
• 50,000+ high paying jobs created
• Generating 5 Billion in real estate investment
• Increased funding for the educational system, including new schools
• Improvements in transportation links and transportation infrastructure

Additionally, Amazon's presence would also help generate a lot of new supporting businesses.  For Atlanta, this could help grow our business and tech community, which includes small businesses". -Alex Membrillo of Cardinal Digital Marketing.
Amazon is searching for talent in software development and related fields. What is your city's tech scene like?
"Atlanta has an awesome tech scene.  Not only are we home to many tech-forward companies, but we offer a thriving environment for tech startups.  Atlanta metro is home to a number of technology incubators and accelerates helping propel these companies' success including Atlanta Tech Village and Advanced Technology Development Center (ATDC) at Georgia Tech.   
Georgia can support the creation of new jobs, including for software development.  We have top talent graduating from schools' including Georgia Tech, University of Georgia, Emory, and Morehouse College.  According to HiringSolved, in 2016 Georgia Tech ranked 6th in the U.S. for most alumni working at Silicon Valley companies, and we'd love to keep that talent in Georgia". -Alex Membrillo of Cardinal Digital Marketing.
How will the community welcome Amazon HQ2?
"Atlanta's #PrimeUpATL campaign is showing that Amazon HQ2 is getting a lot of support from Atlantans.  People are excited to see the continued growth of our city in a variety of industries including film, automotive, and technology.  
If Amazon HQ2 chooses Atlanta, I think they'd see an overwhelming amount of support from the entire state". -Alex Membrillo of Cardinal Digital Marketing.
'Atlanta is finally growing in a very good way. The city experienced a boom of transplants after the 96 Olympics. Lately, it's been experiencing a boom of new companies and headquarters', spoke CEO Lilian M Raji of The Lilian Raji Agency. The community have been kindly welcoming in new businesses ever since the famous notice and will continue to do the same for Amazon. 
Do you support the major's proposal? Why, or why not?
"Georgia has offered an aggressive package to encourage bringing Amazon HQ2 to Atlanta.  
Our state's Commissioner of Economic Development, Pat Wilson, has done an outstanding job of leading a unified effort, across the region, to attract Amazon. I completely support Atlanta's bid for HQ2". -Alex Membrillo of Cardinal Digital Marketing.
Besides financial incentives, what does your city offer?
"Atlanta offers a lot of things that make us a top contender for HQ2.  In addition to our top-tier high educational institutions and job talent, we have nationally ranked schools, a business-friendly, tech-driven culture, and low cost of living.

Atlanta is also a transportation hub for the southeast.  Three major Interstates cross through Atlanta, and we're home to Hartsfield-Jackson Atlanta International Airport, the largest international airport in the world.

Many Fortune 500 companies already call metro Atlanta home.  This includes The Home Depot, UPS, Coco-Cola, Delta Air Lines, Aflac, and Southern Company.  Mercedes-Benz USA recently opened their new North American headquarters in metro Atlanta, which followed Porsche opening a headquarters in Atlanta in 2015.  Georgia is also number 1 in feature film productions, with a film presence that is continuing to expand.
While we first made the international spotlight when we hosted the 1996 Olympics, our city is continuing to shine.  In 2019 we'll host the Super Bowl, and we are currently being considered by FIFA to host the 2026 World Cup". -Alex Membrillo of Cardinal Digital Marketing.
'Atlanta also has the busiest airport in the world, making executive travel here much easier.  And while I have a lot of issues with Delta, Delta has proven to be the best domestic airline amongst the major players and it's based in Atlanta!' from CEO Lilian M Raji  of The Lilian Raji Agency. 
What is in your city that isn't found anywhere else?
"Atlanta is an extremely unique place to live and work.  We have a diverse population, including many transplants.  As a southern city, we're known for our friendly hospitality.  Here we still wave to friends and strangers alike as they pass by.  We also offer an extremely great place to live, which is important to businesses as employees must like where they live if you want to retain talent.  People can find an area that fits their personality, such as the hipster vibe in Little Five Points, the small-town feel of Decatur, or the suburban areas in Alpharetta.  If you want high-end luxury shopping or top notch dining, head to Buckhead.

Our residents are warm, just like the sunshine.  Nicknamed, a "City in a Forest", you can spend the days in the lush, green outdoors or out on the town.  Atlanta has also revitalized areas for urban redevelopment. The Atlanta BeltLine, which has gained national attention, is comprised of 22 miles of unused railroad tracks circling the core of Atlanta's intown neighborhoods.  Other popular trail systems include Big Creek Greenway, which spans 20 miles, and The Silver Comet Trail, which runs 61.5 miles, ending on the Georgia/Alabama state line. All these projects have enhanced our connectively and communities.  
To echo Migos' sentiments, Amazonians can go from "Raindrop to Droptops" if Amazon chooses Atlanta". -Alex Membrillo of Cardinal Digital Marketing.
'Atlanta has SPACE.  There is so much land available in the Atlanta area that a new company can design exactly the type of headquarter they want to build.  As much as I love New York, New York can't offer this', says CEO Lilian M Raji of The Lilian Raji Agency.
If you are an agency from Atlanta, and wish to contribute, please fill out this form here: https://ownersmag.com/attention-marketing-pr-agencies-atlanta/
*Sponsored by Penji*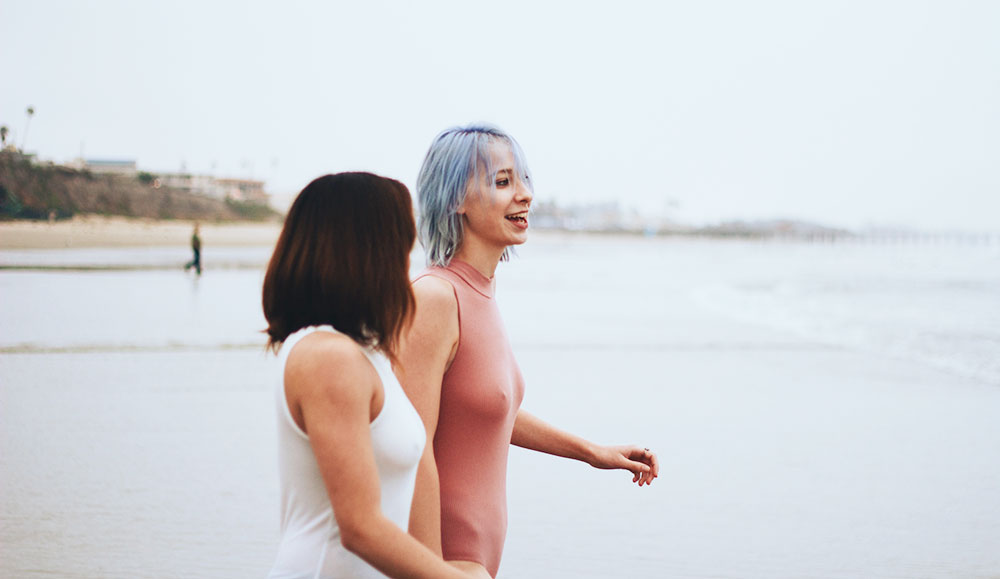 Do you know how to ask for a favor? Asking for a favor might be hard especially if you're the independent type. Like it or not, we need to ask favors now and then if we want to succeed. Favors have varying degrees from the very easy: "please come to the conference call tomorrow" to the onerous "please introduce me to your contact at Apple". Lucky for you, people like doing favors. Studies show that people comply with requests to avoid awkwardness and it also suggests that favors are less of a burden than we think.
But regardless of studies, asking for favors can still feel strange. Therefore being deliberate in the way you ask a favor can make a big difference in the outcome. When asking for a favor, remember the following:
Set the stage: "I need to ask a favor"
Provide reason
Provide means of escape
The phrase, "I need to ask a favor" is a very powerful verbal contract. It also implies reciprocity. If you help me now, you can ask a favor from me in the future. This two way relationship of give and take acknowledges that the favor is not totally one-sided. But aside from this, it also makes the other switch gears into receiving mode. This will give your friend time to have an "uh-oh" or "happy to do so" moment. Consider these:
"Friend, can you cover my shift tonight? I'm not going to make it due to an emergency" or
"Friend, I have a favor to ask. Is it possible for you to cover my shift tonight? I have an emergency".
In the first scenario, the friend is off guard and might feel that he has to do the favor. In the second scenario, setting up the stage to ask the favor gives your friend a second or two to decline or accept the favor.
The Reason
According to Robert Cialdini's book, Influence; giving a reason to your favor increases the chances of a positive response. If you know how to ask for a favor be sure you're providing a reason makes people react positively even if the reason is makes no sense to the request. People like to know that they are being asked something. If you're asking a millennial for a favor, consider reading this article  about 5 things you need to know about Millennials. It'll give some insights on what makes millennials tick.
The Escape Clause
When learning how to ask for a favor, it's good to keep in mind an Escape Clause. People are inherently good especially when they are asked to comply with a request. This is because giving is better than receiving. However, when you ask a favor your goal is two-fold: getting what you want and making the giver feel good about helping. The best way to do this is to provide and escape clause so that your friend can graciously decline in the event that they cannot do you the favor. Remember you are giving them the choice to comply. You are not commanding them.
Good Escape Clauses Include:
"I understand if you can't help. But I thought I'd ask".
"I understand if you can't come because you're busy".
"I would like an introduction to your friend from Apple but I understand if it makes you uncomfortable".
Friends and colleagues cannot always come through when you ask them a favor due to a variety of reasons. However, you can always ask them favors with grace and gratitude so that you maximize your chances of getting what you want. Hopefully you will be able to pay back the favor once they ask something from you.
5 Things You Need To Know About Millennials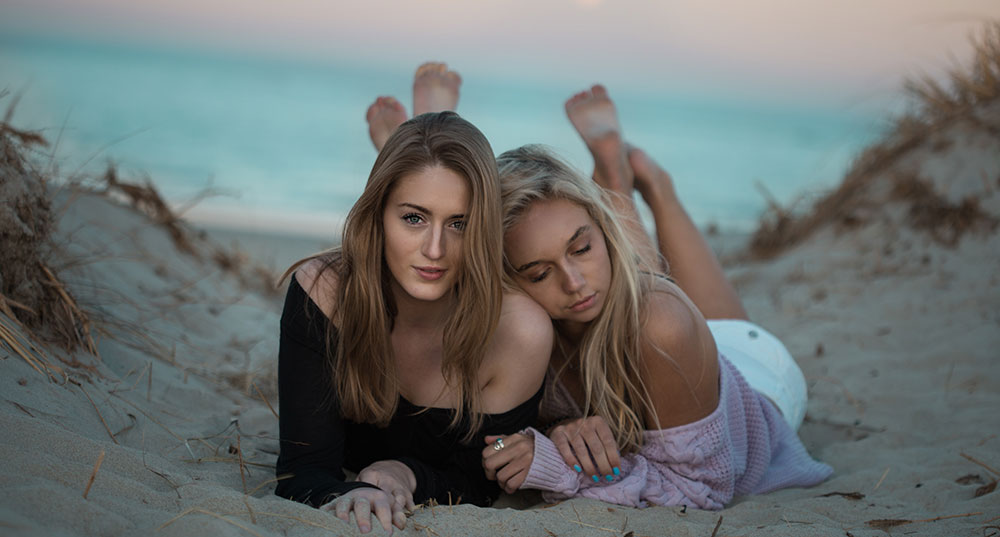 Millennials (aka: Generation Y) are an interesting breed.  We've experienced quite a drastic change within our lifetime and the way we communicate with one another is very different than the generation before us.  Unfortunately we're not that easily understood and people tend to categorize us without knowing all the facts.  Below are 7 things you MUST know about millennials before you begin to make judgement.
It's harder for us to get a job
Contrary to what others may think, our generation aren't fortunate enough to get a job with just our high school degree.  For most of us, a Bachelors is barely enough to get accepted.  Our parents and grandparents had it much easier than we did in this department.  Demands for our education is increasing, our cost of living is higher, our student loans are piling higher than we'd like…and job opportunities are scarcer than before.
We're not buying Houses
We're considering many other alternatives as most of us still prefer to be in the cities where our job opportunities are highest.  And unfortunately that also comes with a very high rent, so we prefer to room with others to save on living expenses.  And we're also marrying much later as well, so the need to have our own american dream house doesn't need to be realize so early.
We're not driving anymore
Again…back to the whole idea of cost of living rising.  It cost on average anywhere from $500-$800 a month to own a car in most cities, and that's not even including the cost of parking and tickets you're likely to rack up.  With Uber and Lyft in most major cities nowadays, we're looking at other alternatives to driving.
Not all of us are Entrepreneurs
Yes…it's true.  With the boom of entrepreneurs in the recent years, it's easy to assume that most millennials are following similar footsteps as Zuckerberg and Jobs.  The truth is, although the idea of running your own startup is very appealing, most of us are actually straight up trying to create a profitable company.  We're still for the same dream, except without the early-stage hustling and grinding.
We want to work for a cause
The work we do does define us, and as Millennials we're NOT okay with settling for a meaningless job that simply pays the bill.  The job doesn't have to be high paying, as long as the work we do is meaningful and we are apart of something that's making waves.
15 Business Ideas to Start Today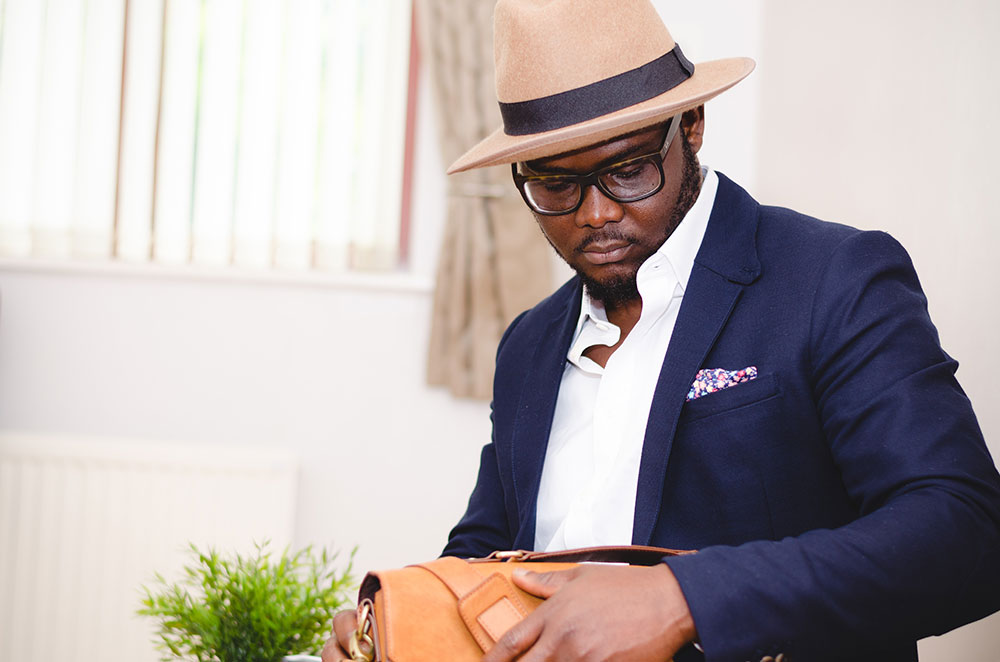 Here's 15 business ideas to start today. More and more people want to start their own business. The good news is that starting a business no longer takes months of market research and thousands of dollars in capital. In fact, there are business you can start today with little or no capital. Here are some ideas.
1. Freelance
There is an estimated 54 million Americans who have joined the freelance army. You can do anything from blogging to web design. Freelancing is attractive because hours are flexible and you can work from anywhere.
2. Buy and Sell
You can buy and sell anything with the help of sites like eBay, Etsy and Craigslist. You can start by selling stuff you no longer need and go from there. You can also check out drop shipping and affiliate marketing.
3. Tutoring
Start your own tutoring business at home or through the web. If you are good at something like math or science, there are people out there who need help. You can do this online or contact schools nearby to advertise your service to set up tutoring at the student's home or a coffee shop.
4. Accounting/Bookkeeping Service
You would be surprised how many businessmen do not know how to do their books or set up an accounting system for their business. If you are an accountant and want to go into private practice, advertise your service through flyers or word of mouth. Tax accounting is a lucrative field since many businesses can do day-to-day accounting but don't have knowledge regarding the tax aspect.
5. Repair Service
It can be computers, cars, gizmos, furniture, or TV. People are always surrounded by technology and chances are, they get broken. If you have talent in repairing, set up a repair shop at home or at a commercial space, and advertise your business.
6. Landscaping
If you enjoy being outside, plants, flowers, and gardening, start a landscaping business within your neighborhood. You start by making your front yard fabulous and people will come and ask about your landscape.
7. Interpreter
If you are fluent in another language, you can have a business as an interpreter or translator. Offer your services to individuals or start an online business transcribing books, letters, or manuscripts.
8. Social Media Manager
Managing different social media accounts can be a full time job and many businesses outsource these to the pros. If you have talent in managing and engaging social media accounts, this can be a business you can start at home.
9. Event Planner
This is a good business for somebody who likes planning and organization. You can organize events, weddings, and parties. You can expand this business by providing other service like invitation printing or cake baking or you can simply affiliate with vendors and take commissions through referrals.
10. Tour Guide
If you have local landmarks nearby, start a tour guide business. You don't have to have prior knowledge about the site, but it can help. Do research to be familiar about the tourist spots to make the tour enjoyable.
11. Financial Planner
You need to be a Certified Financial Planner (CFP), but if you already are, offer your services to people who need help in getting their finances in order. You can help them get out of debt or secure their future.
12. Music Teacher
If you play an instrument and have a love for teaching, become a music teacher. You can have people come to your house or visit theirs for a one-on-one session.
13. Cleaning Service
There are many different directions to this business. You can focus on offices and do cleaning after office hours. There are homes that require cleaning or small businesses that need help every now and then.
14. Personal Assistant/Errand Runner
There are many busy people today who do not have time to do their errands. The good news is that you can capitalize on their busyness and become their personal assistant. Check out sites like TaskRabbit or Care.com.
15. Babysitting/Petsitting/Housesitting
This job is not just for teenagers. There are many adults who do this kind of job professionally. We all know why babies need sitters, but some pet owners and homeowners do not like to leave their pets in kennels or houses empty. In cases like this, they want somebody present to personally take care of their pet or property. If you want to do this professionally, personal reputation is important.