Why Amazon HQ2 Should Choose Atlanta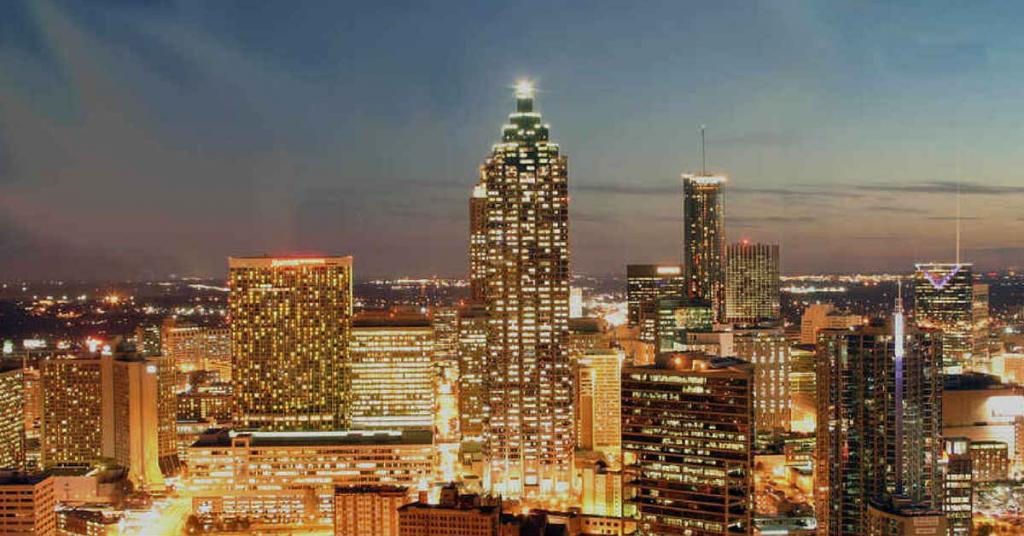 Amazon sparked a national contest with 238 proposals filling in for the role of Amazon HQ2. Recently, the list narrowed down to 20 notable cities as potential candidates. On the list, Atlanta Georgia offered a deal that may be difficult to refuse. From offering financial incentives to free land, there is great potential in occupying Amazon. Although that is a fact, there is an even bigger advantage for Amazon to move to Atlanta.
Amazon gave a promise to bring in 50,000 lucrative jobs and $5 billion in additional investments to the new location of HQ2. The impact of the tech innovative company will be net positive for Atlanta, Georgia. This includes fame and national respect to the region. The offer is appealing to Atlanta, however the city has prior recognition as they hosted the 1996 Olympics. Instead, Amazon may be the one getting the respect if they move to Georgia.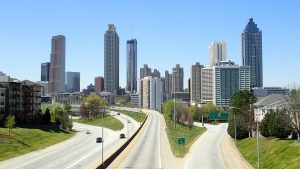 The Atlanta region is already attracting the tech company due to their professionalism. The city is business driven as copious Fortune 500 companies are within the Metro Atlanta area. This will foster Amazon's wish for a stable and business-friendly environment. The community welcomes businesses in with their title for high degree of affordability and a healthy economy.
Amazon is in search for employment in software development and related fields. On the forefront of their talent search is Atlanta Georgia with the surrounding schools of Emory University, Georgia Institute of Technology, Clark Atlanta University, Spelman College, and Morehouse College. The appeal does not end there, Kasim Reed, the mayor of Atlanta is offering incentives and development that would be worth more than $1 billion. Moreover, the whole state of Georgia seems to be in support of occupying HQ2. Georgia is also uniquely presenting a branding opportunity to Amazon, with the town Stonecrest offering to rename itself as Amazon, Georgia. The small town outside of Georgia finalized the deal by granting legal power in the town of Stonecrest to Amazon CEO Jeff Bezo.
'Think of Atlanta as a blank canvas, and every company that moves here has the opportunity to paint whatever picture they want which then becomes part of a tapestry that's now making Atlanta an exciting place to live', spoke Lilian M Raji from The Lilian Raji Agency.
The tech company will announce the winning city later in 2018. Meanwhile, proposals are still being presented to Amazon by representatives. As governors continue to voice their opinions, communities are silenced out by the public. Small businesses and agencies within Atlanta are able share their professional insight to Amazon. This is why Amazon HQ2 Should Choose Atlanta:
How will Amazon HQ2 affect the economy of the city?
"Amazon HQ2 will provide huge economic benefits to the city and state it ends up in, just as the headquarters in Seattle has served as a huge driver of their economic growth.  

The benefits of Amazon opening HQ2 in Atlanta are projected to include:
• 50,000+ high paying jobs created
• Generating 5 Billion in real estate investment
• Increased funding for the educational system, including new schools
• Improvements in transportation links and transportation infrastructure

Additionally, Amazon's presence would also help generate a lot of new supporting businesses.  For Atlanta, this could help grow our business and tech community, which includes small businesses". -Alex Membrillo of Cardinal Digital Marketing.
Amazon is searching for talent in software development and related fields. What is your city's tech scene like?
"Atlanta has an awesome tech scene.  Not only are we home to many tech-forward companies, but we offer a thriving environment for tech startups.  Atlanta metro is home to a number of technology incubators and accelerates helping propel these companies' success including Atlanta Tech Village and Advanced Technology Development Center (ATDC) at Georgia Tech.   
Georgia can support the creation of new jobs, including for software development.  We have top talent graduating from schools' including Georgia Tech, University of Georgia, Emory, and Morehouse College.  According to HiringSolved, in 2016 Georgia Tech ranked 6th in the U.S. for most alumni working at Silicon Valley companies, and we'd love to keep that talent in Georgia". -Alex Membrillo of Cardinal Digital Marketing.
How will the community welcome Amazon HQ2?
"Atlanta's #PrimeUpATL campaign is showing that Amazon HQ2 is getting a lot of support from Atlantans.  People are excited to see the continued growth of our city in a variety of industries including film, automotive, and technology.  
If Amazon HQ2 chooses Atlanta, I think they'd see an overwhelming amount of support from the entire state". -Alex Membrillo of Cardinal Digital Marketing.
'Atlanta is finally growing in a very good way. The city experienced a boom of transplants after the 96 Olympics. Lately, it's been experiencing a boom of new companies and headquarters', spoke CEO Lilian M Raji of The Lilian Raji Agency. The community have been kindly welcoming in new businesses ever since the famous notice and will continue to do the same for Amazon. 
Do you support the major's proposal? Why, or why not?
"Georgia has offered an aggressive package to encourage bringing Amazon HQ2 to Atlanta.  
Our state's Commissioner of Economic Development, Pat Wilson, has done an outstanding job of leading a unified effort, across the region, to attract Amazon. I completely support Atlanta's bid for HQ2". -Alex Membrillo of Cardinal Digital Marketing.
Besides financial incentives, what does your city offer?
"Atlanta offers a lot of things that make us a top contender for HQ2.  In addition to our top-tier high educational institutions and job talent, we have nationally ranked schools, a business-friendly, tech-driven culture, and low cost of living.

Atlanta is also a transportation hub for the southeast.  Three major Interstates cross through Atlanta, and we're home to Hartsfield-Jackson Atlanta International Airport, the largest international airport in the world.

Many Fortune 500 companies already call metro Atlanta home.  This includes The Home Depot, UPS, Coco-Cola, Delta Air Lines, Aflac, and Southern Company.  Mercedes-Benz USA recently opened their new North American headquarters in metro Atlanta, which followed Porsche opening a headquarters in Atlanta in 2015.  Georgia is also number 1 in feature film productions, with a film presence that is continuing to expand.
While we first made the international spotlight when we hosted the 1996 Olympics, our city is continuing to shine.  In 2019 we'll host the Super Bowl, and we are currently being considered by FIFA to host the 2026 World Cup". -Alex Membrillo of Cardinal Digital Marketing.
'Atlanta also has the busiest airport in the world, making executive travel here much easier.  And while I have a lot of issues with Delta, Delta has proven to be the best domestic airline amongst the major players and it's based in Atlanta!' from CEO Lilian M Raji  of The Lilian Raji Agency. 
What is in your city that isn't found anywhere else?
"Atlanta is an extremely unique place to live and work.  We have a diverse population, including many transplants.  As a southern city, we're known for our friendly hospitality.  Here we still wave to friends and strangers alike as they pass by.  We also offer an extremely great place to live, which is important to businesses as employees must like where they live if you want to retain talent.  People can find an area that fits their personality, such as the hipster vibe in Little Five Points, the small-town feel of Decatur, or the suburban areas in Alpharetta.  If you want high-end luxury shopping or top notch dining, head to Buckhead.

Our residents are warm, just like the sunshine.  Nicknamed, a "City in a Forest", you can spend the days in the lush, green outdoors or out on the town.  Atlanta has also revitalized areas for urban redevelopment. The Atlanta BeltLine, which has gained national attention, is comprised of 22 miles of unused railroad tracks circling the core of Atlanta's intown neighborhoods.  Other popular trail systems include Big Creek Greenway, which spans 20 miles, and The Silver Comet Trail, which runs 61.5 miles, ending on the Georgia/Alabama state line. All these projects have enhanced our connectively and communities.  
To echo Migos' sentiments, Amazonians can go from "Raindrop to Droptops" if Amazon chooses Atlanta". -Alex Membrillo of Cardinal Digital Marketing.
'Atlanta has SPACE.  There is so much land available in the Atlanta area that a new company can design exactly the type of headquarter they want to build.  As much as I love New York, New York can't offer this', says CEO Lilian M Raji of The Lilian Raji Agency.
If you are an agency from Atlanta, and wish to contribute, please fill out this form here: https://ownersmag.com/attention-marketing-pr-agencies-atlanta/
*Sponsored by Penji* 
How Office Design Enhances Productivity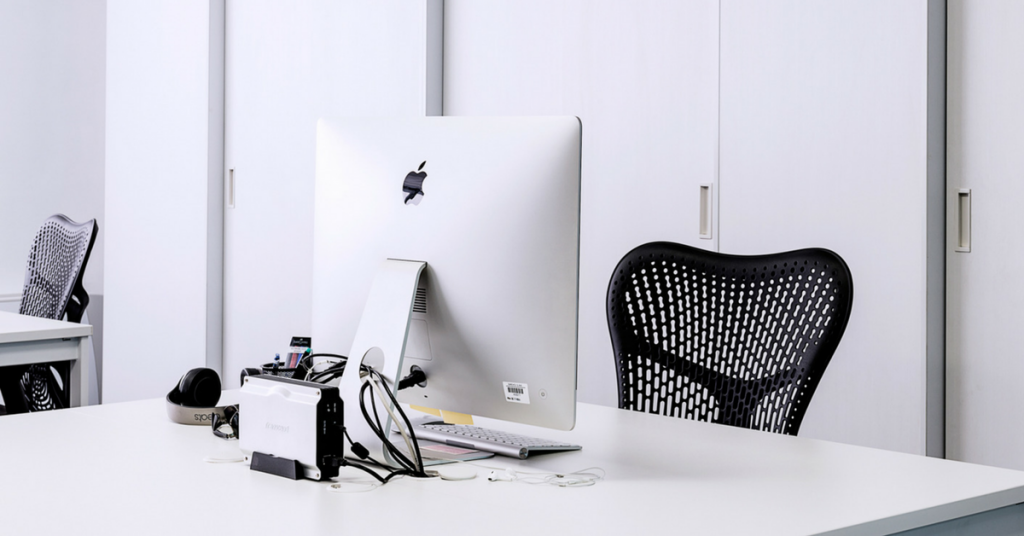 Did you know that how your workplace design can impact the productivity of your employees? Aside from this, office design also affects employee safety and health. A study by international architectural firm Gensler in the US states that even small workplace designs such as lighting and spatial layout affects employee productivity. So how does environment impact the health, safety and productivity of employees?
Sitting Down
Our work has a big impact on your health. Most of the time employees spend a lot of time on their desks, so they are becoming sedentary. As we all know, sitting down for long periods of time has adverse affects on our health. It makes us gain weight, which in turn can lead to more problems like heart disease and obesity. Getting sick could lead to more days away from work or hospital stays, which could inhibit productivity of the employee.
Designing office spaces that encourages movement or walking can help curb these problems for employees and employers alike. There are workstations that are designed to be used in either sitting or standing position. An open space design also encourages employees to walk from one section of the office to another. Sometimes something as basic as an ergonomically correct chair can help prevent ailments like back aches.
Lighting
Good lighting can help people see details clearly and increased visibility can help increase productivity. But, this does not mean to say that you can skimp on lighting in the office because a 1983 study shows that poor lighting is connected to low production levels and social satisfaction among employees. Many offices are composed of cubicles to give employees privacy to do their work. However, the cubicle arrangement also blocks natural light, which means that some employees are not exposed to natural lighting during an entire work cycle.
Humans are wired to seek natural lighting. In fact, all office workers in Europe must have exposure to natural light. Employees who had the best views were the most productive and were most likely to describe themselves as healthy.
Noise
Acoustics is another key contributing factor to productivity. To achieve acoustic comfort, the office must have appropriate acoustic support that is conducive to interaction, confidentiality and concentrative work. If it is too noisy, workers will not be able to communicate with each other let alone concentrate.
Other Factors
Aside from these factors, employers should also provide workers with suitable ventilation, access to greenery and the gym to help encourage healthy lifestyle. Even something as basic as giving them access to increase or reduce temperature in the office can impact their productivity. Employers should also encourage employees to personalize their workstations so that employees are happier. Work space design should allow employees to socialize with each other easily while at the same time giving them access to views and privacy, so that they can work properly and productively.
Good lighting, comfortable furniture, pleasant color schemes, and access to views or natural lighting can help generate positive energy in the office and employee mood. 79% of UK based employees report that a good working environment is important to their sense of job satisfaction.
Things To Think About Before Quitting Your Day Job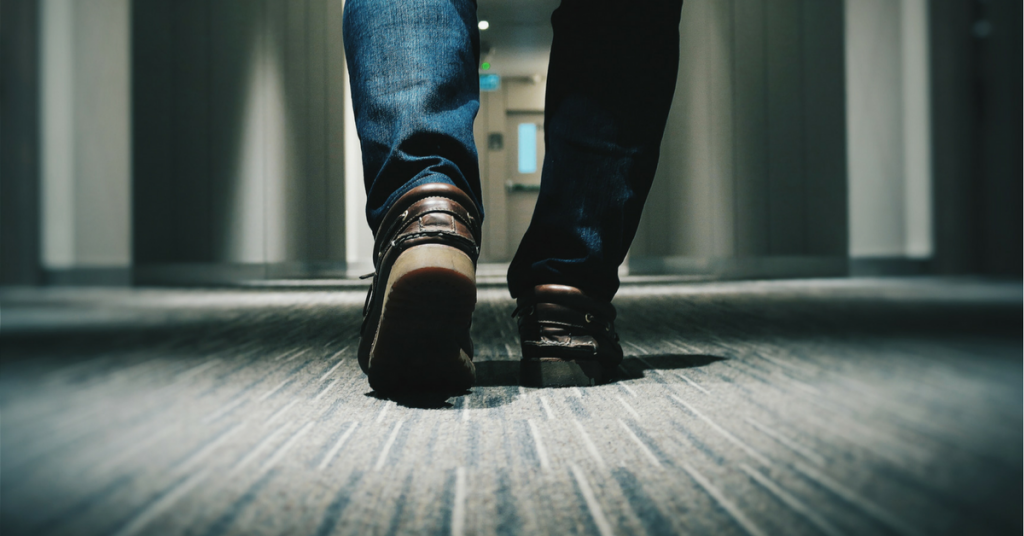 If you're thinking about quitting your day job to go full time as a businessman or freelancer, there are many things you need to consider first. First of all, your job is like a security blanket. Letting go of it might sound adventurous at first, but it also comes with certain risks. Before you result to flipping a coin or removing the petals of a flower, here are some things you need to think about before taking the plunge.
Flexibility
Going into business or freelancing will give you flexibility for better life-work balance. Going to business for yourself will allow you to adjust your schedule so that you don't feel like you're chained to your desk the whole day. This is very beneficial, because you can work out your own schedule to fit your lifestyle. If you have children for example, you can be home when they are sick or when they're home from school. Going into business or freelancing is also a good option for people who like to travel.
Benefits
One of the many reasons why people stick to their day job is the health benefits. This is a big factor to consider should you decide to quit. Health, dental, and retirement benefits can be expensive to put up on your own. Before deciding to stop working, make sure that you can afford to pay for these on your freelancing or business income. Work up a number before you decide to see how many clients you need to sustain paying for insurance on your own. Knowing how much you need will also result in a smoother transition when you leave your job.
Nest Egg
It is also easier to leave your day job if you have your finances in order. If you're not sure if you can afford it, try to figure out how much you need as an emergency fund to serve as a buffer. This isn't strictly for emergencies like getting sick. This will serve as funding for daily expenses until your business becomes profitable. One of the best ways to figure this out is to write several business plans to flesh out your ideas. Not only will this allow you to strategize if plan A does not work, it also gives you an idea what you will do using different scenarios.
Your Job Is Failing You
Do you feel yourself stretched too thin or unfulfilled? This might be because your job is failing you and quitting might be the answer. A business or going freelance, on the other hand, will give you time to think about or try new ideas. It will be like breaking out of the 9-5 routine and going on an adventure on uncharted waters. If you feel trapped, quitting and starting a business might just be a good option for you.
Self-Starter
You also need to ask yourself if you're a self-starter. When you're in charge of your own schedule, it might be tempting to get up later or to procrastinate starting something. When you don't have a boss looking down your shoulder, you need to be a self-starter and self-motivator to get yourself going.
Deciding to quit your job to start a business or to go freelance full time is a big decision. Considering the above factors will help you decide if striking it out on your own is a good fit for you. It is also best to remember that you can find another job if it does not work out for you.
Make The Most Out Of Meetings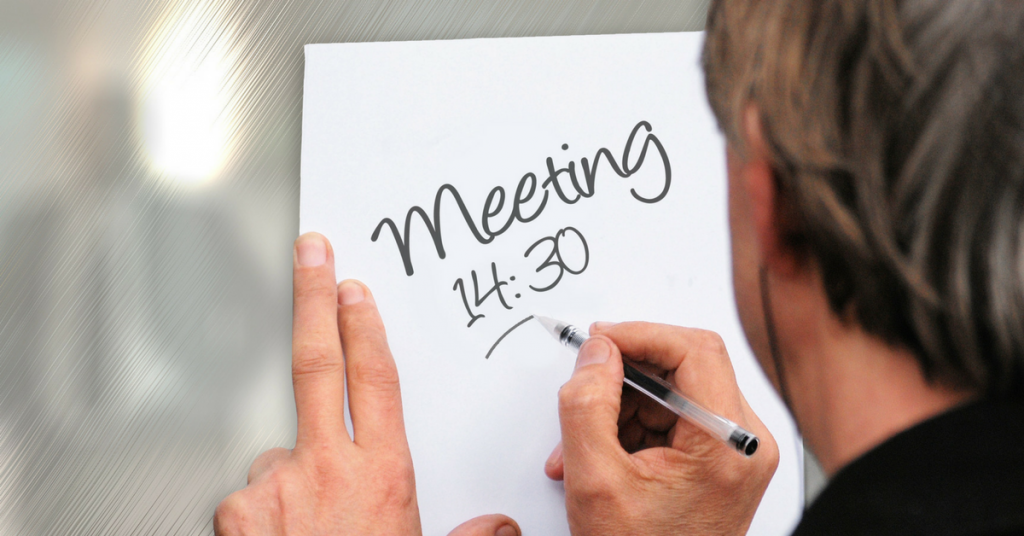 Companies invest lots of time and energy to conduct business meetings. It can be frustrating if the meetings fail to bring the desired result. Meetings can be painfully boring and you may try to avoid it, but with proper steps, you can come out with a winning smile from the conference room.
Be prepared
You are invited to a meeting with a definite purpose. Be prepared to be an active participant in the discussions. Try to know the topic of discussion. Keep your notes ready. Plan how you want to execute your points. The more you do your homework, the more confident you feel about the proposed meeting.
Develop a plan and write a summary
Once you know what you want to accomplish in the meeting, you need to develop a plan to execute it. Write all the major points you want to communicate in the meeting on a paper. Avoid complex language. If you use lucid language, everyone can follow and understand you. If a written summary is ready in your hands, you feel more confident before entering the venue. Be prepared for the questions. Try to answer the questions patiently.
Network
Try to build a network for yourself when you participate in meetings. Arrive early and have some time to get to know the people. Mingle with all the participants of the meeting with some casual conversations. Building a good working relationship with the people outside your team can help you progress in your career.
Smart use of time
It is very important to finish your presentation within the time limit. Do not stretch the duration of the meeting with an unending series of questions and answers. People may not encouragingly listen to you if you extend it too long. Participants should not feel that their time is wasted.
Participate and encourage participation
Most people do not find meetings engaging enough. They either play with their phones or whisper within themselves. You can impress everyone with your listening skills. Do not distract yourself from the discussions. Ask appropriate questions after each of the presentations at the meeting. When you present, try to maintain eye contact with the participants. Appreciate when they ask you good questions. You can add some variety in the stiff environment of the meeting by arranging some creative games in-between.
Learn from the past
If you have been to business meetings before, you already have a clue how to go on with your idea. Learn from the mistakes you made before. If this the first time you are participating in a meeting, get some information from your team or review the past presentations made by your seniors.
Time to shine
When you are invited to an important meeting, make the most of it. Do not be apprehensive. Take it as a chance to show your potential as an employee. Your seniors will appreciate your efforts when you prepare yourself hard for the event. When you participate actively in the discussions and ask intelligent questions, you get a chance to impress your colleagues.
Meetings are a part of the modern corporate world. You cannot afford to miss all the meetings. If you can prepare yourself well for the meeting, you feel more positive and confident.