New CEO Suspends Starbucks Share Buyback Program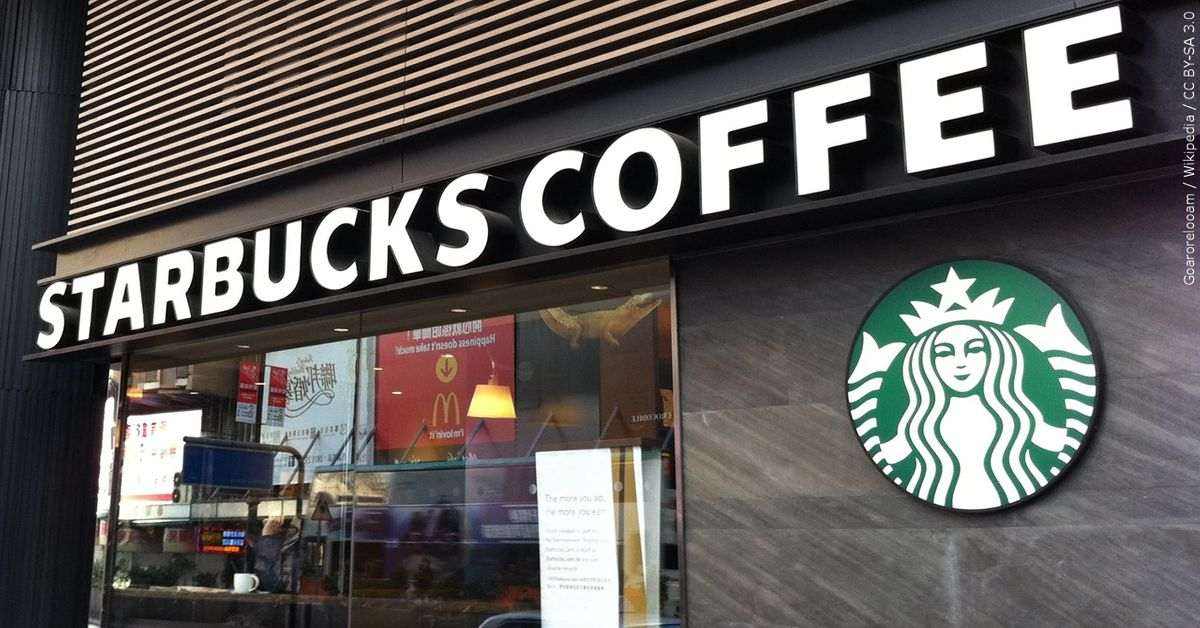 Starbucks announced big plans to lavish its shareholders with new rewards. The company announced it was reinstating the Starbucks share buyback program, promoting a $20 billion commitment in the next few years.
"While Starbucks' growth this year will not be linear, we are certain our strategy helps a profit-positive company today. And in the long run, it would create value for all stakeholders, partners, customers, and our shareholders," said Chief Financial Officer Rachel Ruggeri.
However, that plan was thrown out of the window when Howard Schultz assumed office as interim CEO on Monday, taking the company's reins for the third time.
Why Did CEO Howard Schultz Suspend The Starbucks Share Buyback Program?
Howard Schultz is suspending Starbucks' share buyback program, announcing on the first day of his third term as the US coffee chain's CEO. It means redirecting the capital to its stores and staff. The decision is a response to the growing unionization movement in Starbucks. Also, it could be attributed to the rising wage and commodity costs, potential threats due to its suspension of operations in Russia, and COVID- related lockdowns in China.
"This decision will help us invest more in our employees and our stores. It is the only way to create long-term value for all stakeholders," Schultz said.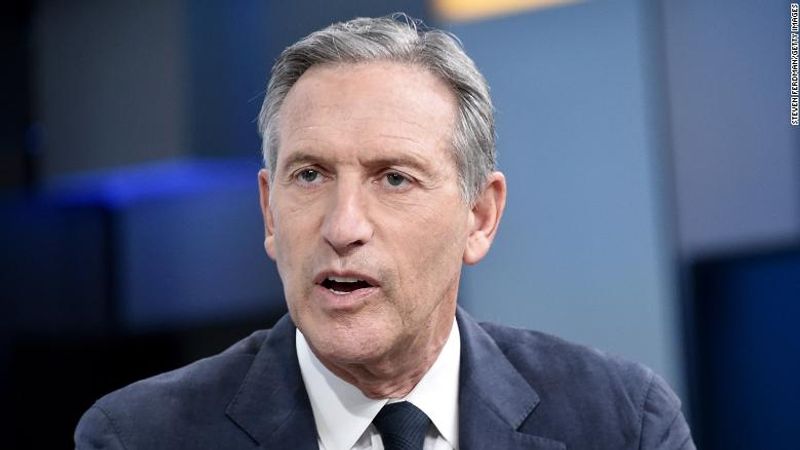 What happened? Share buybacks are under political observation after reaching an all-time high of $882 billion among S&P 500 companies in 2021. Giving cash to investors generally boosts share prices by reducing the number available. Still, critics say that money would be better spent on workers and other investments that can broaden the economy.
Last week, US President Joe Biden proposed new rules to curb the practice. However, a Starbucks spokesperson stated that the decision was not about the political climate. The decision to suspend Starbucks' share buyback program was solely a company's plan.
The other significant factor, then, is workers. Since December 2021, several Starbucks stores have unionized despite the company's plans. Schultz has tried to discourage workers from organizing unions, citing the importance of a "direct and shared relationship" with workers.
But at the height of the pandemic, employees who are fed up with long hours and health risks have more power than they used to. Job openings in the United States reached 11.3 million in February as companies struggled to hire and retain workers.
Last Friday, Amazon warehouse workers in Staten Island, New York City, voted to create the first US union in the tech giant's 27-year history.
In suspending the Starbucks share buyback program, Schultz hoped to set a different tone for his term. This would not be a company playing by Wall Street's rules but by Main Street. Shareholders would not be the company's primary stakeholders. Instead, Starbucks would work to make life better for its workers.
The statement was an apparent response to a growing unionization effort underway at almost 200 Starbucks stores around the country. It is part of an effort that has diminished its reputation as an employee-friendly company.
In this situation, generous share buybacks may be more challenging for management to defend, and boards like Starbucks may decide that money should go to staff instead. After all, stockholders had it pretty good during the pandemic.
Shares of Starbucks fell almost 3% in premarket trading on Monday. While they have dropped 22% so far this year, they gained 33% across 2020 and 2021.
"If Starbucks can afford to spend $20 billion on stock buybacks and dividends, it can afford a unionized workforce," Schultz said.
The 8 Sexiest SaaS Companies of 2022 (So Far…)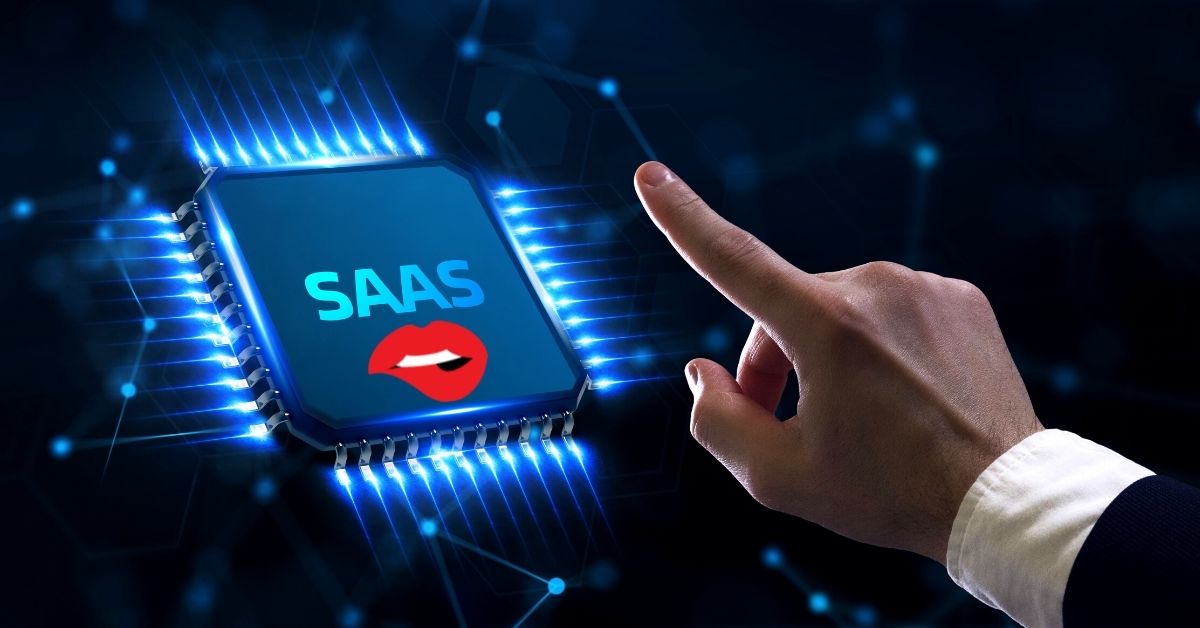 Did someone say, Sexy as a Service? No? Too bad. Because here at Owners' Magazine, we think SaaS are some of the sexiest services out there right now. The deeper society dives into the online world, the hotter SaaS gets. You can think of SaaS as a new kind of infrastructure, like roads and power, but on the internet.
Companies that are developing their own SaaS technology are building our future one digital brick at a time. To celebrate some of these companies, here is our list of the 8 Sexiest SaaS Companies of 2022.
So far… 😉
Nothing is sexier than quality VPN. This VPN service was founded in 2016 by the Swiss company Proton Technologies (the company behind ProtonMail). They tout a heightened focus on security, a free, no-ad version of their VPN, and a much faster speed as differentiators. In a September 2019 TechRadar review:
"ProtonVPN's network is small, and we had some performance issues during testing. Still, speeds are generally better than average, the apps are well-designed and we have to applaud any genuine VPN which offers a free, unlimited bandwidth plan."
ProtonVPN currently has 1,529 servers in 61 countries. They are available for Windows, MacOS, Android, and iOS.
You know what's not sexy? Not having all of your social media links in one place. Thanks to Linktree, that's no longer an annoyance. This freemium social media reference landing page was inspired by that very annoyance. It was reportedly created in six hours and had 3,000 users overnight.
In 2019, Linktree was included on CNBC's 'Upstart 100' list of "brightest, most intriguing, young startups promising to become the great companies of tomorrow."
You ever have a sexy tshirt idea but don't know where you can get it printed? Worry no more. Printify, founded in 2015, is a freemium printing platform for artists, entrepreneurs, and more who need to produce their designs on any material – apparel, wall art, home decor, accessories, tshirts, even tablecloths.
Tablecloths? That's ridiculous. Sign me up.
Sexy as it is, traveling is a real pain in the ass, no? Tripactions is a software-based solution to those ever-so-troublesome travel management issues. It's a cloud-based, one-stop-shop for business travel that allows companies to book hotels, flights, and accommodations with zero hassle.
Book trips, file receipts, modify reservations, track travel itineraries, chat with travel support agents, and reconcile expenses. Only thing that's missing is a selfie for the haters.
The feeling of designing the perfect design is one of the sexiest feelings out there. Shapr3D is a modeling app for iPad Pro that's way hotter than the competition. It's a free app – all modeling tools are included within the app itself. It's perfect for engineers, industrial designers, jewelry makers, 3D hobbyists, architects, and doodlers regardless of their experience in design.
The Computer-aided design (CAD) industry is expected to blow up in the next few years. So, might want to hop on the Shapr3D train.
If you want your work team to be at their sexiest, you might want to get ahold of Lokalise. This cloud-based localization and translation management system was designed primarily "for tech-driven teams managing iOS, Android apps, web, games, IoT or digital content, and software in general."
Lokalise is recognized for its "web-based collaborative editor, cross-platform projects and localization options, and plugins." This hot little app streamlines the translation and localization process and collaboration among developers, designers, translators, and project managers.
Zoom may be overdoing it, but Hopin is making video teleconferencing sexy again. Hopin has hosted over 80K events, working with organizers like United Nations, NATO, and Unilever.
There are customizable rooms and user experiences. That means that hosts can create a number of creative programming. You can hop from room to room like one would at a live exposition.
Not only that, but hosts will have access to a full suite of analytics to understand which events worked and which did not.
You can't get much sexier than some serious security, right? Recorded Future is an intelligence platform designed to provide active recommendations around security. They specialize in the collection, processing, analysis, and dissemination of threat intelligence.
By using their special patented machine learning and natural language processing methods to continuously collect and organize data from open web, dark web, and technical sources. These are the security kids you want on your side.
What do you think are the sexiest SaaS companies of 2022? Is there anyone we didn't include that you think you should have? Comment below and tell who you think should be included in our list of the Sexiest SaaS Companies of 2022.
Helix-Tower: Amazon's New Virginia' HQ2′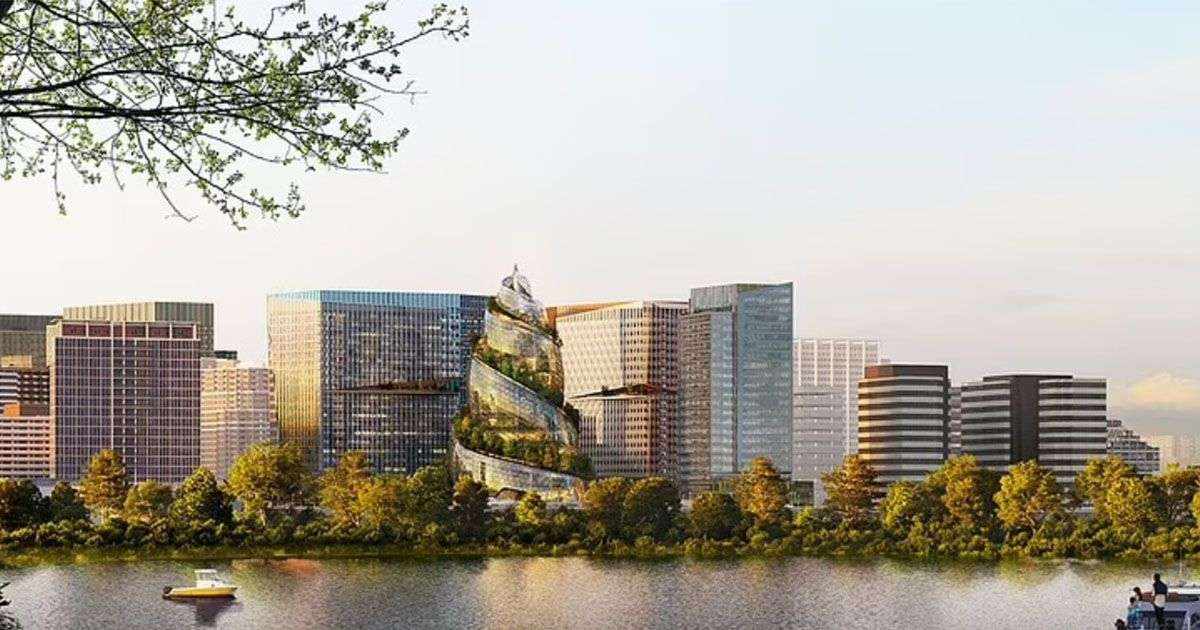 Here's the other Amazon forest! The multinational online shopping firm will build a helix-shaped tower dubbed Amazon Virginia HQ2. The proposed infrastructure is complete with tree-lined "mountain" visitors can visit during the weekends. Arlington officials recently approved the construction of the tall building.
According to a Daily Mail report, Amazon's second headquarters in Virginia will sit in the middle of the company's new $2.5-billion campus just across the River Potomac from Washington DC.  
The Arlington County Board unanimously approved the construction of the 350-foot-tall building. The NBBJ designed the building. NBBJ is an American global architecture, planning, and design firm with offices worldwide. 
Amazon Virginia HQ2 Will Dominate the Region's Skyline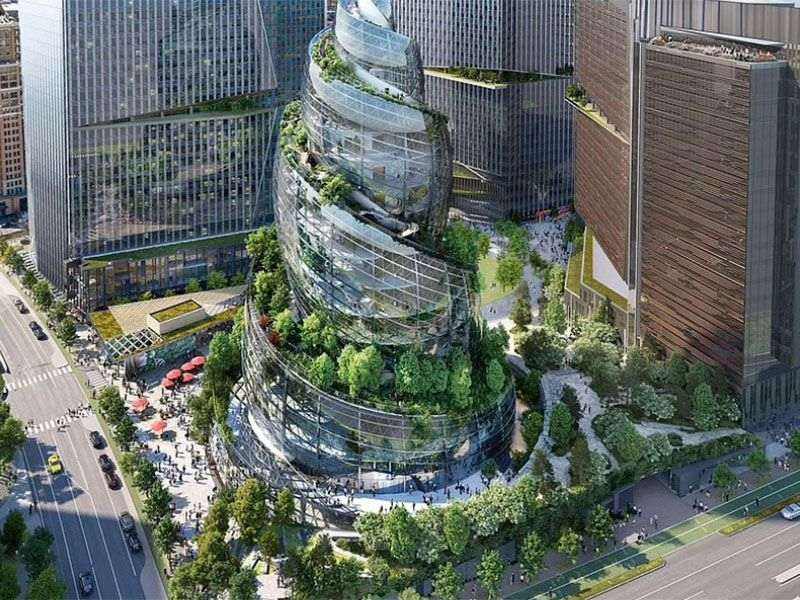 There's a law that prohibits skyscrapers within the District of Columbia. The Height of Buildings Act of 1910 was approved by the 61st United States Congress on June 1, 1910, to limit the heights of buildings in DC. It generally bans building heights along residential streets to 90 feet and along commercial corridors to the width of the street's right-of-way or avenue on which a building fronts, or a maximum of 130 feet, whichever is shorter.
The Amazon building will be one of the tallest structures in neighboring Arlington County. The Helix will dominate the region's skyline from some vantage points like no building other than the Washington Monument. The structure generally features a spiral hike around its exterior, lined with trees, allowing visitors to follow an encircling outdoor ramp around the edge of the building to its summit.
The proposed building was first launched by Amazon in February 2021 and is one of many large offices that the web giant on the site will construct.
It will be completed by 2025 and will welcome around 25,000 workers. Once fully operational, the campus will also include a separate park, a community high school, and multiple shops.
Amazon has claimed that the Helix will have its artist in residence and meeting space for the staff.
The online shopping leader's global headquarters is in Washington, with Virginia now set to become its second-most-important US base.
It spent years searching for a possible second headquarters, with multiple cities setting out its stall across the US.
Some even confirmed recommending amendments to local laws to simplify Amazon to settle and start doing business in the area. They did so, hoping that its presence would beef up their economies. 
Why New York City?
Amazon ultimately announced it had chosen New York City as its site in late 2018. It said it was planning to open a vast new base on Long Island City in Queens, just across the East River from Midtown Manhattan.That sparked fury from the cities that had lost out, who were angry that a metropolis already replete with jobs had landed yet another multinational firm.
Many New Yorkers were also angry and feared Amazon's presence would further gentrify a notorious city for its astronomical cost of living.
There were also fears from progressive lawmakers – including US Representative Alexandria Ocasio-Cortez – that the new Amazon Virginia HQ2 would price out poorer locals.
On Valentine's Day 2019, the firm announced it had withdrawn its bid for its New York headquarters and was instead concentrating on building its Arlington site, which was announced alongside the Long Island City deal.
Following the release of The Helix's design, people on the internet poke fun at its unusual structure, suggesting it resembles everything from soft-serve ice cream to a poop emoji to a Christmas tree and a cartoon turd.
NBBJ previously designed giant orb-shaped greenhouses for Amazon's US headquarters in Seattle.
Where's Other Bob? – How Bob Chapek Is Ruining Disney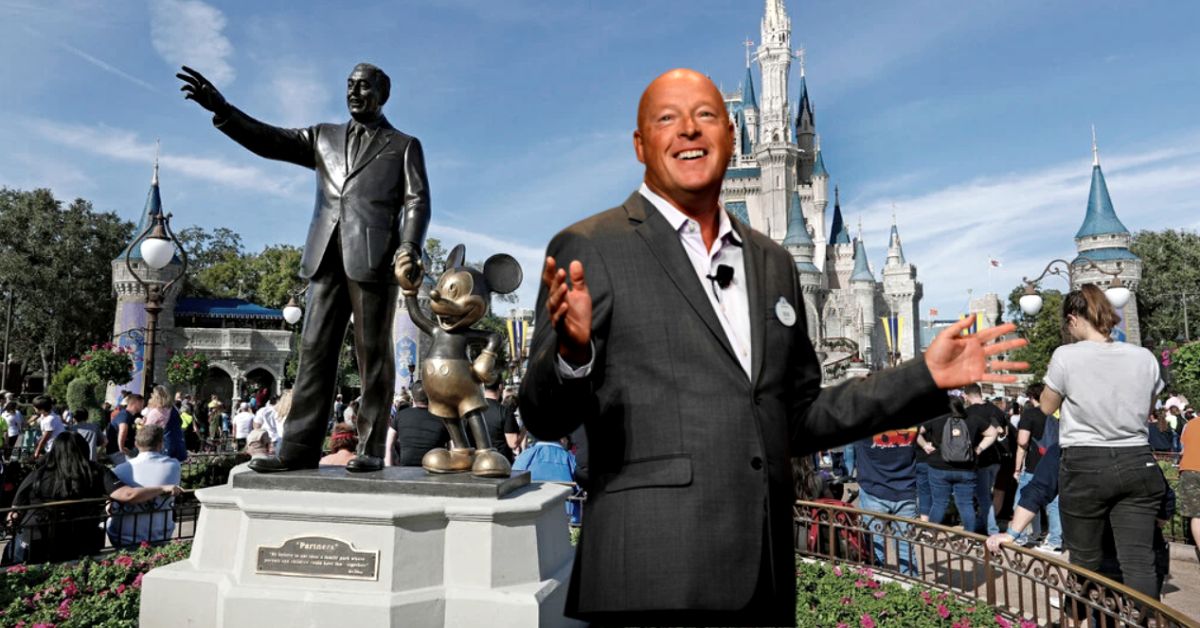 In February of 2020, Bob Iger stunned the business world by announcing that he was stepping down as the CEO of The Walt Disney Company after 15 successful years.
"I don't want to run the company anymore." 
Fair enough, Bob.
During his tenure as CEO, Iger turned an already successful company and brand to even greater, more international heights. He broadened Disney's library of content with the acquisitions of Pixar, Marvel, and Lucasfilm. He made critical headway in East Asian markets. Under his guidance, the beloved company's market capitalization grew from $48 billion to $257 billion.
It wasn't just his savvy business mind that expanded Disney's capital and influence. Bob Iger is widely regarded to have great interpersonal relationships. People across the board adore Iger. People did business with him because they liked him and his ideas.
It wasn't just surprising and heartbreaking that Iger was stepping down after leading Disney to such success. It was who he chose to take over that was surprising: Chairman of Disney Parks, Experiences and Products Bob Chapek.
It's only been two years, but in that short time, it really seems that Bob Chapek is ruining Disney.
Chapek The Rising Star
Chapek began his career at Disney in 1993 as the marketing director for Buena Vista Home Entertainment at a time when VHS was still dominant but DVD was waiting in the wings. He is widely credited for bringing Disney's home entertainment division into the digital age by leaning into the emergence of DVD and eventually Blu-ray.
Then-CEO Michael Eisner had high hopes for Chapek's career:
"He was always an executive that you knew would be on the rise. He knew how to grow the business while adjusting to the changing marketplace, which was intense." 
And rise he did. In 2006, Chapek was promoted to president of Buena Vista Home Entertainment. Three years later, he was president of distribution for Walt Disney Studios. Two years after that, Chapek was appointed president of Disney Consumer Products.
Chapek was building success for Disney under Iger's leadership. It wouldn't be until 2015 that Chapek's star rose even higher.
Disney's Marvel-ous Galaxy Far, Far Away
After Michael Eisner was pushed out as CEO in 2005, Iger was warmly welcomed into the role. He started his tenure off very strong in 2006 when he led Disney's acquisition of Pixar for $7.4 billion. This set an optimistic tone for Disney's future after the post-Renaissance lull.
Roy E. Disney, in particular, was excited about Iger's new role:
"Animation has always been the heart and soul of the Walt Disney Company, and it is wonderful to see Bob Iger and the company embrace that heritage by bringing the outstanding animation talent of the Pixar team back into the fold.
"This clearly solidifies The Walt Disney Company's position as the domination leader in motion picture animation and we applaud and support Bob Iger's vision." 
Iger's vision was simple: bigger and better. In 2009, he led Disney's acquisition of Marvel for $4 billion. In 2012, after a casual chat with George Lucas about retiring, Disney acquired Lucasfilm (and with it, the rights to the Star Wars and Indiana Jones franchises) for $4 billion.
Chapek ended up being a crucial talent for Iger's vision. In 2015, he was named chairman of Walt Disney Parks and Resorts. In that role, he oversaw the launch of Pandora – The World of Avatar, directly managed the construction and opening of Star Wars: Galaxy's Edge, and invested a staggering $24 billion into theme parks, attractions, hotels, and cruise ships.
That investment paid off in 2017 when Disney's parks and resorts saw a 14% increase in operating income. This is when the media began to whisper and murmur about Chapek being a possible candidate for Disney CEO.
In 2018, as the company was preparing for the launch of Disney+, some divisions were reorganized and Chapek was given back the consumer products division in addition to his parks and resorts responsibilities.
Iger had faith in Chapek:
"Bob comes to this new role with an impressive record of success at both parks and resorts and consumer products and he is the perfect leader to run these combined teams." 
This open praise by Iger only fueled media speculation about Chapek's candidacy for CEO.
Speaking of which…
Surprise! Chapek's The New CEO
In 2020, Bob Chapek was announced as the next CEO of The Walt Disney Company, much to the surprise of many Disney employees who expected Tom Staggs to take over. The only caveat was that Iger, due to COVID, would handle many of Disney's operational duties. This would ease Chapek into the role during a tumultuous time.
Iger stayed on in some capacity until the end of 2021. As he left, he warned executives not to let data influence Disney's creative decisions.
Chapek knew the future of media consumption and made it a point to direct Disney in the right direction – producing direct-to-consumer content via Disney+:
"It's about having a granular understanding of what the consumption patterns are, and then speaking to the consumers in a way that's going to be relevant to the content that they want specifically for themselves. 
"And, by doing so, we'll drive engagement and consumption."
Chapek settled into his new role with confidence. It wouldn't be until legal problems presented themselves that Chapek's lack of interpersonal talent and misguided priorities became a real problem for Disney.
The new CEO would unwittingly drive wedges between creative talent and executives in such a messy fashion that it would bring his status into question.
Chapek's Embarrassing Legal Fumbles
Chapek's talent as a "numbers guy" was no help for him as Disney navigated survival under COVID. While no one blames him for having to shut down parks and slowly reopen under CDC guidance, there were legal issues Chapek handled poorly, to put it mildly.
Black Widow Lawsuit
After a one-year absence, Scarlet Johansson reprised her role as Black Widow in her own solo film, on which she served as Executive Producer. The film proved to be a major success and vehicle for the superstar. However, due to COVID, many planned theatrical releases were canceled and moved to streaming platforms.
In July 2021, she filed a lawsuit against Disney. In the suit, she claimed that the simultaneous release of Black Widow on Disney+ breached a clause in her contract. Johansson was entitled to box-office profits, which the release on Disney+ denied her.
Disney responded… aggressively. The company went on a character attack, claiming that Johannson was indifferent to the "horrific and prolonged" effects of the pandemic. The back-and-forth between the two parties was very messy until they reached a settlement in September that year.
"Don't Say Gay"
In 2022, Florida passed Florida House Bill 1557 (also known as the "Don't Say Gay" bill). During the backlash, reports surfaced about Disney funding the very legislaters who wrote and sponsored the bill.
Normally, a company funding politicians wouldn't come under much scrutiny. But the extremity of the bill was in direct contradiction with Disney's proudly public pro-LGBTQ+ stance.
In a company memo, Chapek refused to criticize the controversial bill and intentionally played down the company's backing of anti-LGBT legislators. His statements and lack of action drew quick backlash. And then came the backpedaling:
"I want to be crystal clear: I and the entire leadership team unequivocally stand in support of our LGBTQ+ employees, their families, and their communities. And, we are committed to creating a more inclusive company — and world.
"We all share the same goal of a more tolerant, respectful world. Where we may differ is in the tactics to get there. And because this struggle is much bigger than any one bill in any one state, I believe the best way for our company to bring about lasting change is through the inspiring content we produce, the welcoming culture we create, and the diverse community organizations we support."
Disney announced that is was withdrawing all political donations and instead turning their financial support to LGBTQ+ causes. Florida Governor Ron Desantis retaliated in a way he almost certainly did not think through.
But that's an entirely different story.
Will Chapek Squander Iger's Success?
It's a little early to say for sure. After all, it's only been two years. Chapek is having a rocky start to his tenure, to say the least. But there's always room for improvement.
The test of a good CEO is how they handle bad situations. Chapek had little control over COVID but had plenty of control how Disney handled the Black Widow lawsuit and the "Don't Say Gay" bill. The tensions he created between executives and creatives is incredibly damaging to a company that champions creativity above all else.
Chapek, as of today, still hasn't quite found his footing. His latest embarrassing blunder involved comparing himself to Iron Man and confusing Disneyland's motto for Disney World's at his alma matter, Indiana University:
"IU was my ticket to a new life…I was kind of desperate. Desperate to demonstrate my worthiness and desperate not to waste a dime of my parents' money on a school that was frankly testing my limits at the time.
"But that desperation turned to determination and my dream of defying expectations and the odds took over. And just like Iron Man draws his energy from that Arc Reactor, I get a thump from my drive to prove myself every single day. 
"It's a lifetime power supply that pushes me through doubts, difficulties and around those who underestimate kids from the region."
In the speech, Chapek confused Disneyland's motto "The Happiest Place on Earth," for Disney World's "The Most Magical Place on Earth." OOPS. The motto mixup gaffe wouldn't be that big of a deal, if Chapek hadn't run Disney's parks for five years.
Bob Chapek has become a bit of a joke of a CEO. Whether or not he can turn his reputation around is entirely up to him. As of now, morale at Disney post-Iger is low and does not like the direction Chapek has been driving the iconic company. The creative geniuses that drive Disney's success must be wondering, "Where's other Bob?"
Iger, despite rumors of tensions between the two Bobs, has expressed support for Chapek:
"He's very different from me. That doesn't mean he can't do that job well. Give him time. It's the only fair thing to do."
Fair enough, Bob.