Squire: The Future of Barbershops – A Pandemic Success Story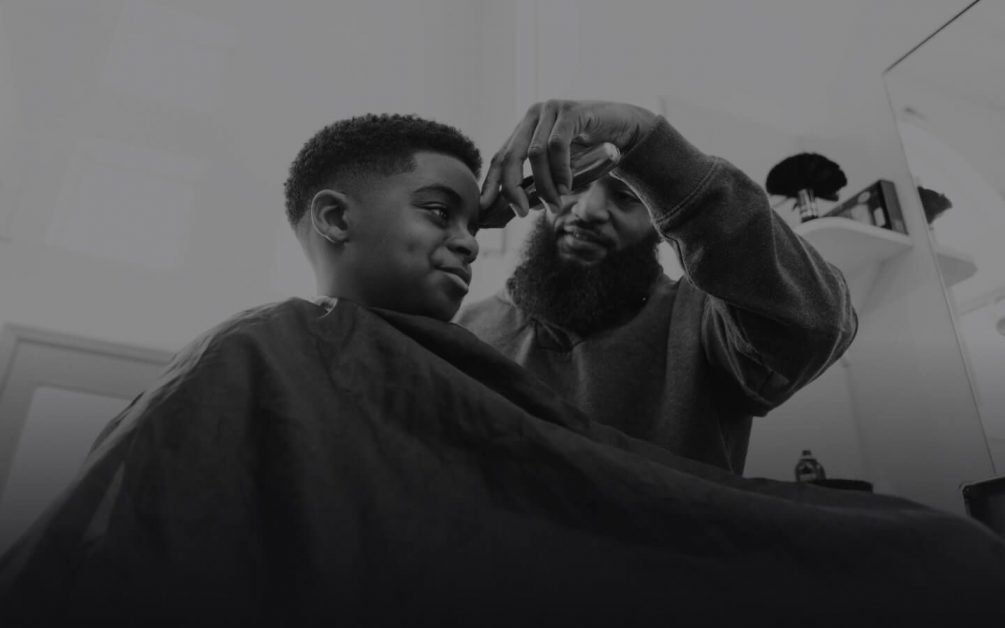 Since 2016, Squire founders Dave Salvant and Songe LaRon have watched their barbershop-focused startup skyrocket in value. What began as a local New York barbershop run by two non-barbers has exploded into a $750 Million value company. These two business-savvy entrepreneurs put their heads in the game and strategized a success.
For those of you not in the know, Squire is an all-in-one platform designed to facilitate operations at a barbershop. Think of it as a Point-of-Sales system tailored specifically for barbershops.
The app allows businesses to schedule appointments, offer loyalty programs, and install contactless and cashless payments. In short, it's a remarkably convenient system that connects barbers to clients, allowing them to manage their shops more efficiently.
Here Comes COVID…
Prior to COVID-19, Squire was already growing, having raised $8 Million in a Series A 2018 round. Days before the pandemic landed on American shores, the promising startup had raised $34 Million Series B led by CRV.
And then, "everything went to zero," recalled LaRon.
The pair of entrepreneurs quickly adapted by making necessary changes. Squire waived all subscription fees and set up a means for patrons to purchase online gift cards for local barbershops. It was a raving success; one shop sold more than $30,000 in gift cards.
Soldiering through the rough months of 2020, Squire has emerged more popular than ever. As barbershops reopen and adjust to the new post-COVID world, the demand for Squire's services has exploded. Squire's founders were quick enough to latch onto the opportunity to provide contactless payments and create a virtual waiting room.
Talk about good timing.
Lemons Into Lemonade
A rapidly growing company with a 300% year-over-year revenue, Squire proves how opportunistic thinking can lead to a success story.
A major component of that success is LaRon and Salvant's intimate knowledge of their market. A barbershop is basically a form of therapy or a casual place for the community to meet and discuss issues.
Protecting that sense of community is important for LaRon and Salvant and their success is proof of that. What makes a startup like Squire so inspiring is what it did in the face of adversity. It's clear from its creation that Squire had its finger on the pulse. So, it's no surprise when the world shut down that the founders were quick to acclimate to these difficult circumstances.
They stayed true to their mission and turned their energy towards uplifting the community. The result is a startup valued at $750 Million with clear potential for continued success.
LaRon and Salvant's triumph is thanks to a tried and true method. They had knowledge of their market, they saw an opportunity, and they grabbed it.
A back-end management system tailored specifically for barbershops may not be the sexiest innovation to emerge in recent years. Rather, it's knowledge of the industry combined with the savvy business skills that make Squire the latest startup to watch.
17-Year-Old Drops Out To Create Exa Mask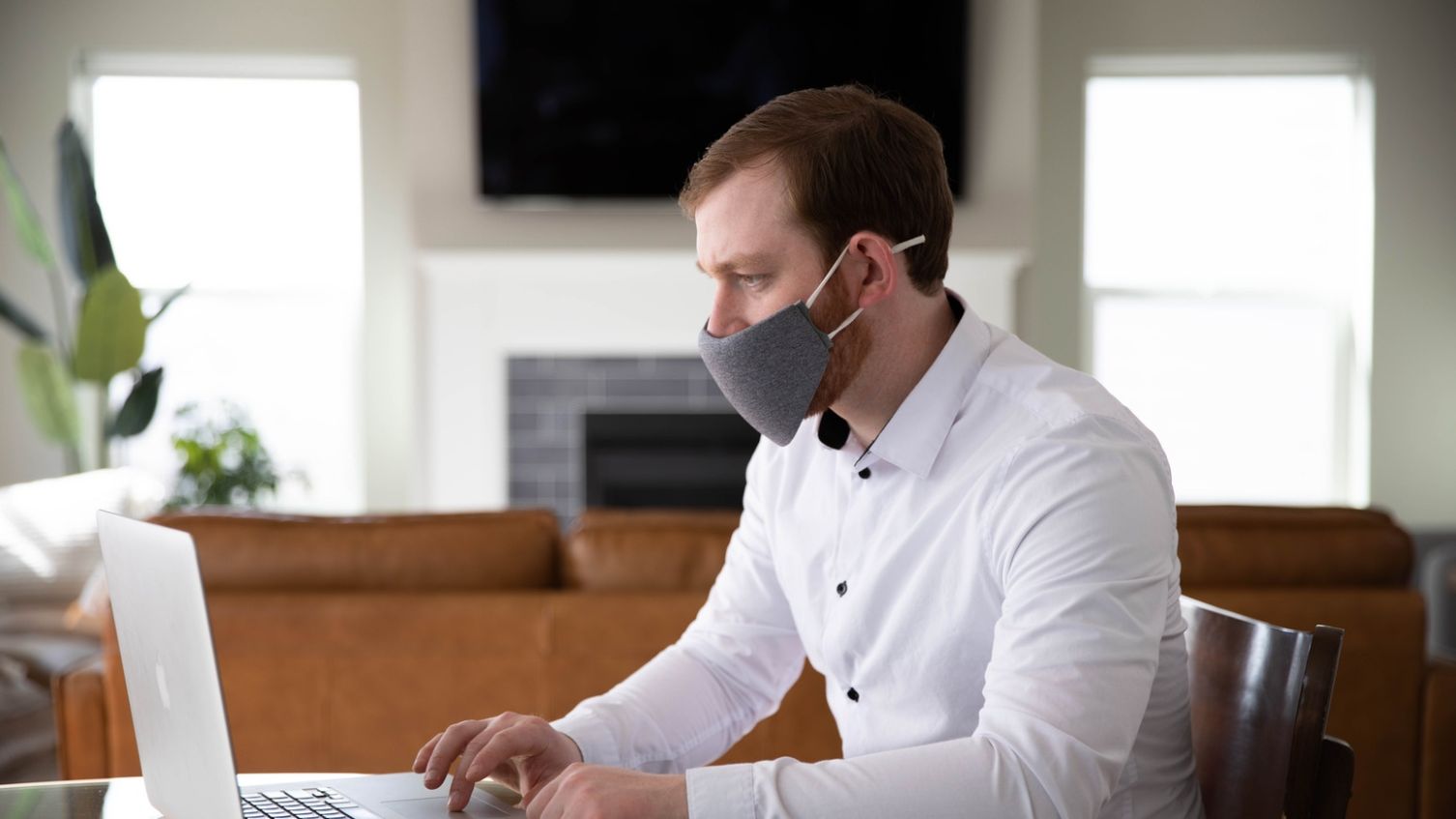 Before COVID-19 dominated our lives, Kylie Smith was already in the process of creating a face mask. Exa Mask, a startup mask company with impeccable timing, has raised over $77,000 through a Kickstarter campaign and has already shipped its first 1,000 units.
Developed with TR-90 Nylon, a super high-quality material, Exa Mask stands out from the N95 masks we've become so familiar with. Exa Masks are capable of:
Allowing one to breathe easily without constraints of a traditional mask
A detachable shield that allows wearers to eat and drink while still being protected
Eliminate that super annoying fogging when wearing glasses or sunglasses
Filter out 95% of particles, protecting against disease, pollution, and environmental debris
Control allergies and prevent the inhalation of smog and pollution
A Trip To Beijing
Smith was inspired in 2017 when she made a trip to Beijing with her father and co-founder, Rick Smith. Because of the pollution in Beijing, Smith and her father were required to buy an expensive, cumbersome mask.
Like any entrepreneur, Smith saw an opportunity to create something better.
"I designed Exa Mask so that it would be the last mask you'll ever need to buy. Exa Mask's filters are replaceable and the face shield is washable, so the mask is completely reusable — while also offering consistent protection over time." 
She spent the next two years designing and developing the innovative mask. And then COVID hit…
A Pandemic Opportunity
When COVID-19 hit, Kylie decided to dedicate 100% of her time to this venture and dropped out of high school. Some parents might find that mortifying. Her father, Rick, did not.
"In the face of a pandemic, finding fresh solutions to unforeseen problems is more critical than ever. I am extremely proud of Kylie for following in my entrepreneurial footsteps and designing such a unique product that can help keep people safe." 
It's interesting that Smith came up with Exa Mask well before anyone knew we would be dominated by medical masks (and the irritating debates that followed). Some would see that as lucky. One wonders whether Smith would have the success it has now if it were not for a pandemic.
Exa Mask Explained
Exa Mask has three parts to it: an air frame, a replaceable filter, and a washable shield. A complete seal is formed around the nose while the mask hovers above the wearer's face. This allows for clearer breathing and speech, eliminates fogging around glasses, and is apparently pretty comfortable for an extended period of time.
Funny enough, this mask was designed to combat pollution and smoke, as opposed to an airborne virus. So, for those in California dealing with forest fires are protected in ways that the common medical mask cannot.
What's Next?
"Next for Exa Mask, I'd love to see schools as well as airlines and retail employees using Exa Mask. Exa Mask was designed for all day wear, so it is ideal for those populations who need to wear masks for their jobs." 
We expect to see a lot more from Kylie Smith. If Exa Mask is any indication, Smith is one of the rare people in our world. The kind who has a nose for good business and knows how to stay ahead of the trends. While everyone on our planet has millions of ideas they wonder how to implement, Smith is one who finds a way to get things done. 
Smith is so confident and dedicated to her product that she dropped out of high school to pursue it full time. That can be very scary, but when you have a product as quality as this, you're going to be set up for success.
DoNotPay: The World's First Robot Lawyer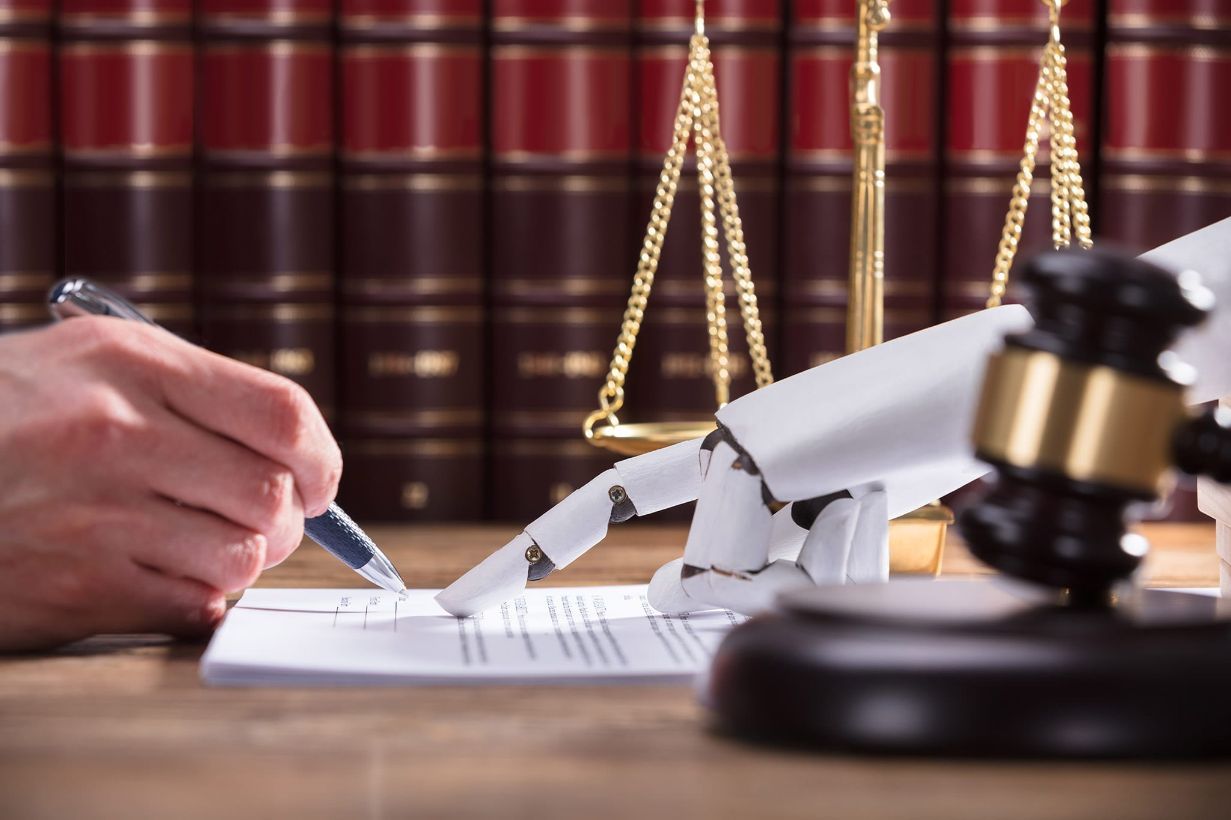 In legal trouble? Want to contest a parking ticket? Need to sue that sonuva-whaaat? Can't afford a lawyer? Better Call Saul? Nah, he's not real. Instead, you should check out DoNotPay, the world's first robot lawyer.
RoboJurist, The Lawyernator, Optimus Habeus Corpus: these are names founder Justin Browder could have used in his creation of DoNotPay. Alas, that's not the case. 
While it's not literally a robot, DoNotPay is a legal services chatbot that offers a range of legal services. Anything from consumer protection to immigration status is within DoNotPay's capabilities. DoNotPay is a downloadable legal subscription service that uses artificial intelligence in a clever manner.
A Little Lawyer in Your Pocket
Essentially, DoNotPay helps users draft legal letters. Let's say you have a parking ticket you want to contest. You tell the chatbot your problem and the AI provides the correct legal language to use. Think of it like legal Mad Libs. You write your side of the story, and DoNotPay edits it to make it sound like it came from the desk of Saul Goodman.
If you were the kind of person to turn to your lawyer friend for free legal advice: no more. DoNotPay allows the common layperson to handle their own legal battles with the help of a downloadable app. The app is so easy to use that it boasts that users can, "fight corporations, beat bureaucracy, and sue anyone at the press of a button."
Because our society isn't litigious enough, right?
While DoNotPay has won an award from the American Bar Association for increasing legal access, there have been mixed reviews.
DoNotPay is useful in that it helps users avoid legal roadblocks that usually make pursuing action costly, complicated, or not worth the effort. For people who don't know what to do when sent a threatening legal document, now you have an artificial lawyer in your pocket. In that regard, DoNotPay is very useful.
When the Little Guy Sues the Big Guy
If DoNotPay sounds familiar, that may be because of its role in the Equifax debacle. For regular folk, being able to get justice from a big company without having to pay expensive lawyer fees is a big deal.
Lawyers must be a little peeved to see some know-it-all robot step into their territory, no?
Well, you'd think that…
AI in Law Firms Today
Sally Hobson, a barrister at the London-based law firm The 36 Group, used AI in a murder trial. The complicated case required analyzing over 10,000 documents. Hobson used a software, developed by Luminance, that accomplished the task four weeks faster than it would have taken humans.
"Historically you had a lot of [document checking] technologies that were no better than keyword searches, like hitting Control-F on your laptop," says Eleanor Weaver, chief executive of Luminance.
So, lawyers using an AI is not exactly unheard of. The technology is capable of scanning documents far quicker than any human can, and is capable of learning incredibly quickly. While that terrifies conspiracy theorists and excites science fiction writers, AI in the legal world is a very useful tool.
Lawyer's Bark Worse Than Their Bite
If you're aware of the term "legalese," you're well aware how complicated and confusing legal phrases can be. Attack dog lawyers count on people being intimidated by legalese so that they can get what they want. A scary-sounding letter from a lawyer can bully someone into submission.
DoNotPay is offering help to the people who can't afford a lawyer. With their AI, DoNotPay is able to help someone who didn't spend three years in law school take charge of their own legal battles.
Next time you want to contest a parking ticket, or if you want to take on a big company that has wronged you, you might want to download DoNotPay.
WoodSpoon Delivers The Chef To Your Home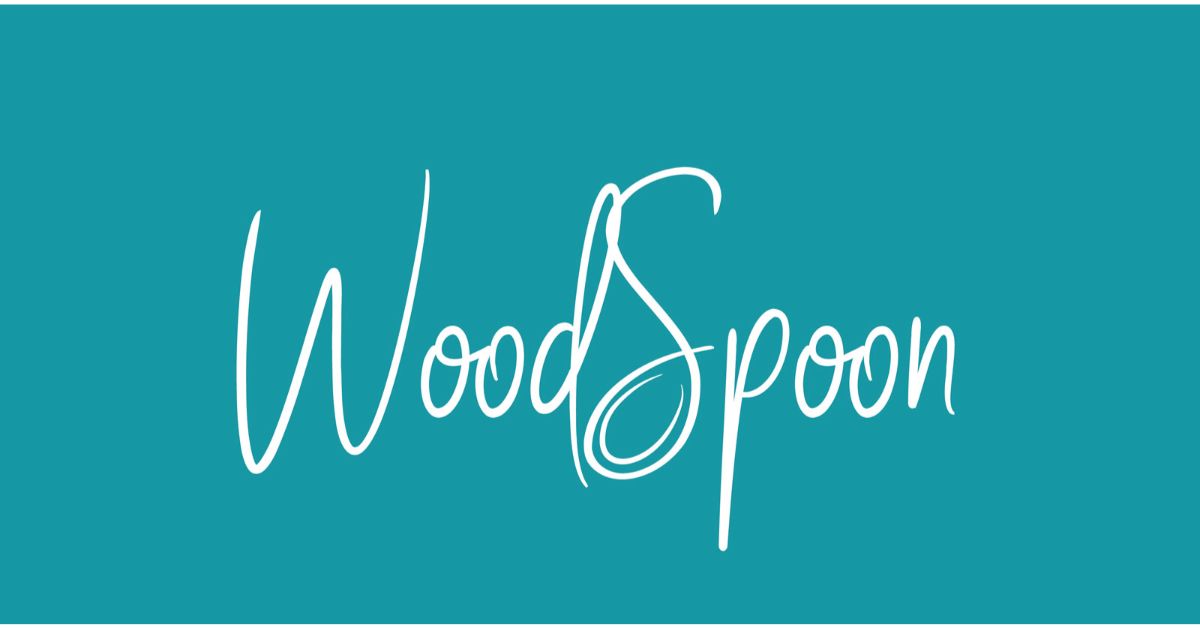 WoodSpoon is shaking up the food delivery game.
Over the past year, we've witnessed an explosion in food delivery. Just this year alone, the global online food delivery industry has reached $126.91 billion and is on the rise.
Restaurants that originally had no delivery service quickly adapted to keep their lights on. And just like that, the quality of delivery skyrocketed as upscale sit-down restaurants and their chefs adapted to survive.
Personal Chef At Your Door
We're all familiar with many of these delivery services. Like WoodSpoon, these services bring higher quality meals to your front door. Some even have you assemble meals to make you feel like a cook.
But where does WoodSpoon stand out?
Started in 2019 by chefs Oren Saar and Merav Kalish, WoodSpoon's mission is to bring chefs together to share their talents with their local community.
It works like you'd expect: you peruse the options and local chef's specialties, you order, they deliver, you eat. The only difference between WoodSpoon and other delivery services is the quality of food. These chefs are preparing what they'd normally cook for their friends and family and sharing it with you. It's like having your own professional chef.
You can order dishes you normally wouldn't, or couldn't, cook for yourself. Chicken sate, Caribbean fried porn, cauliflower rice stuffed peppers, and more mouth-watering options are available on WoodSpoon. These are the best quality dishes you can find without actually hiring a professional home chef.
Fancy, right?
Back For Seconds
WoodSpoon proudly boasts 16,000 active customers and 150 active chefs in Manhattan, Brooklyn, and Queens with a 50% month-over-month growth. According to Saar, 35% of their customers have ordered at least four times in seventeen days.
And now, they're expanding. After raising $14 Million in fundraising, WoodSpoon is poised to blow up.
For the consumer, a simplified and easy-to-navigate interface that allows users to browse by meal or chef. For the chef, all you have to do is focus on the food. WoodSpoon takes care of the packaging and delivery logistics.
There's no question the quality of food delivery has evolved in the past year. Restaurants not normally equipped for take-out quickly adapted and made the best of a super unfortunate situation. WoodSpoon brings delivery to a new level by packaging a chef's talent and delivering it to your front door.
In a matter of time, WoodSpoon will be in your city. And you'll be tasting some of the best quality food you've had.
Bon appetit.