Strategies and Tools for a Growing a Pandemic-Proof Business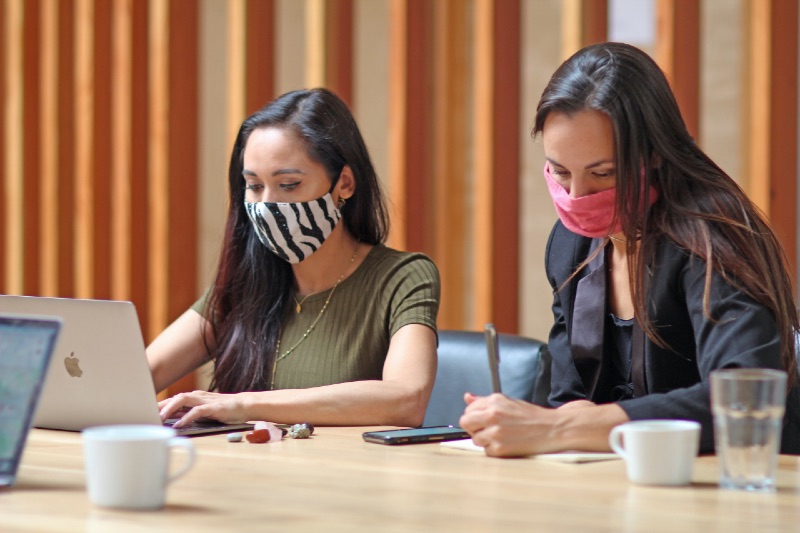 For the past year, businesses have been met with unrelenting challenges. Because of this, founders are more careful about where to put their time and funds. Longevity in business is desired, so thinking critically about the strategic principles of business is a must. Growing a pandemic-proof business is possible. But how are you going to make it happen? We took our questions to Facebook groups Tech Ladies and Societygal to ask women in the industry about their input on how to grow a business successfully and efficiently.
1. How important is getting your business assets right? (logo, website, branding guidelines, etc)
When it comes to the creative aspect of building a business, there was a split in what is necessary. Recently, founders and business owners have been turning to creative services like Penji for increased design output. While there are still repercussions from the pandemic, businesses are learning to adapt by discovering these new innovative solutions.
Some of our friends at Tech Ladies and Societygal believe that it is crucial, especially when it comes to setting yourself apart from competition. Others choose to focus on other aspects of the business. Here's what they had to say:

"Hi. I think that for number 1-It doesn't really matter. I think what people want is results. Connect with them, and show them what your products or service can do for them. How does it solve the problem that they have." – Prerika Agarwal, Tech Ladies

"I think that these branding pieces really matter as a way that establishes how your company will move and grow. I've seen a lot of small businesses that kind of wing it and I think that especially in terms of social media and web, a cohesive brand can really make a business stand out." – Charlotte Clark, Tech Ladies

"I think it's less about getting it right and more about being consistent and looking professional. A business that visually appears fractured hurts its own credibility." Natalie Sharma, Tech Ladies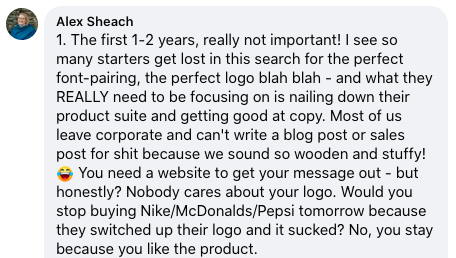 "The first 1-2 years, really not important! I see so many starters get lost in this search for the perfect font-pairing, the perfect logo blah blah – and what they REALLY need to be focusing on is nailing down their product suite and getting good at copy. Most of us leave corporate and can't write a blog post or sales post for shit because we sound so wooden and stuffy! 😂 You need a website to get your message out – but honestly? Nobody cares about your logo. Would you stop buying Nike/McDonalds/Pepsi tomorrow because they switched up their logo and it sucked? No, you stay because you like the product." – Alex Sheach, Societygal
What is a common mistake that businesses make when trying to grow?
Growing a business is not easy, especially during a pandemic. With the increased number of businesses shuttering their doors because of COVID, one can only benefit from avoiding common mistakes.

"I think that one mistake is that businesses don't take advantage of how research can validate and verify your ideas going forward. There should be a certain level of confidence in what your next steps are and how they'll fair." – Charlotte Clark, Tech Ladies

"The main pain point of scaling I've seen is failure to document and inform. If one hand doesn't know what the other is doing then you aren't on the same page and you can't help each other when things go wrong." – Natalie Sharma, Tech Ladies

"Getting sucked into downloading YET ANOTHER (usually very disappointing freebie) which moves them no closer to their goals. Get your UNSUBSCRIBE vibe switched ON, tune out all that low-level noise and commit to your OWN ideas and vision." – Alex Sheach, Societygal
What can people take advantage of now that is often overlooked?
Innovation and creative thinking is key to a pandemic-proof business. As we adapt to the current lifestyle of consumers, founders are taking advantage of what is in front of them. Here's what members suggested.

"What's overlooked is the human aspect of things not being perfect and just going with inspired action once you have some clarity about your business." – Prerika Agarwal, Tech Ladies

"With staying at home still being a large part of life, I think people should take advantage of having more people online and the ability to do webinars, virtual networking, and doing research directly with your specific users or customers." – Charlotte Clark, Tech Ladies

"Digital businesses should take this opportunity to rise to the occasion to help their local communities. As a digital business owner I can confirm we spend a lot of time virtually hustling. Show the world around you that you exist and that you care. It pays dividends for both of you." – Natalie Sharma, Tech Ladies

"Not enough people are stepping up to lead with vision. They're waiting for permission to release, launch & grow. JFDI!" – Alex Sheach, Societygal
What to Know About ClickSend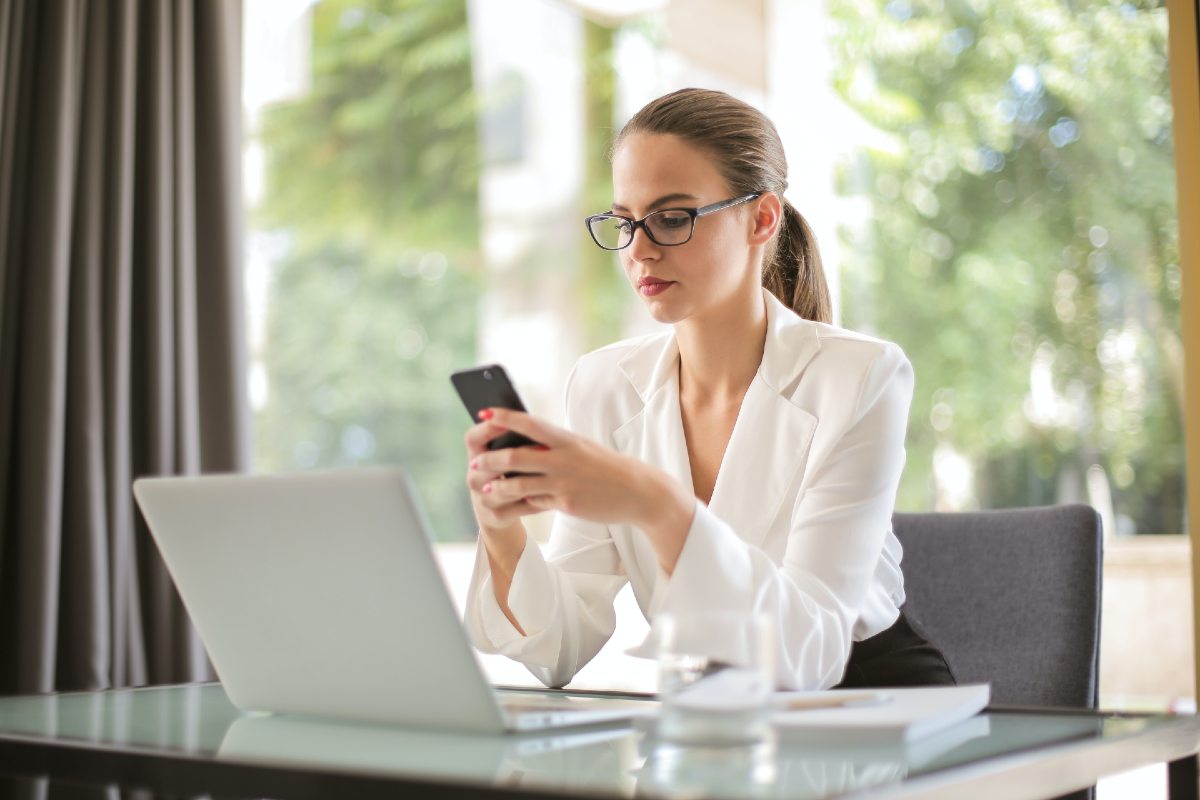 At least 67% of consumers are comfortable texting a business for appointments or inquiries rather scheduling through email and call. So if you're thinking about taking your SMS marketing to the next level, you're on the right track. Due to our ever-evolving technology there are a lot of SMS marketing platforms to choose from. In this article, let's take a deep dive and learn if ClickSend is one of the best SMS platforms out there. 
ClickSend Software Overview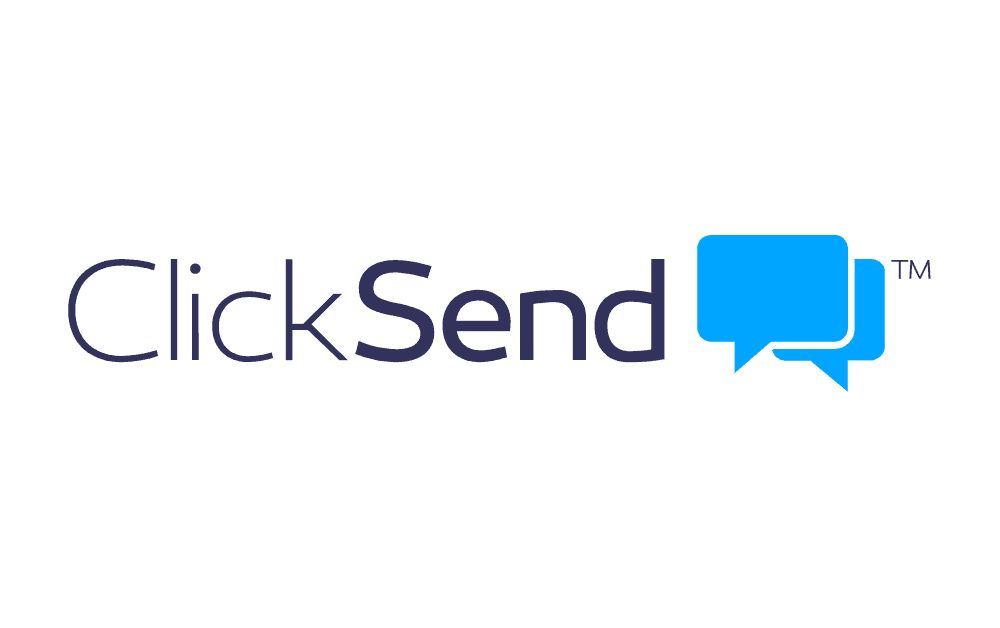 ClickSend is an SMS software for any type of business worldwide. Other than sending, receiving, and tracking SMS, it lets businesses send marketing or transactional memos to clients. It lets users send SMS using two ways: 
From a user dashboard, using ClickSend's SMS gateway.
Using a designed application program interface.
How Does It Work?
ClickSend is one of the popular cloud-based providers for SMS. It offers a variety of features to address client's SMS marketing needs and more. For example, brands can send and receive memos through API or dashboard via:
SMS
MMS
Faxing
Email Messaging
Text-to-speech calls
Letters via online cloud
Rich messaging channel
What Types of Businesses Uses ClickSend?
The SMS software is meant for medium and large enterprises. Specifically, the provider caters to industries such as:
IT
Retail
Advertising
Marketing
eCommerce
Hospitality
Healthcare
Banking and finance
Sporting associations
Transport and logistics
Non-profit organizations
Emergency services
ClickSend Features
Other than sending inbound and outbound SMS, ClickSend is a reliable provider that can improve communication. It allows users to:
Send bills or invoices
Offer customer service via text message
Personalize advertising
Manage and analyze marketing leads
Oversee delivery communications with the suppliers
Send our promos to customers
Remind customers about meetings and event via SMS
ClickSend: Pros and Cons
In this section, let's weigh the pros and cons of using ClickSend as the SMS provider of your business.
ClickSend Pros
Unlike other SMS providers, ClickSend only charges what you use. No need to pay for anything that's not relevant to your business needs. You only need to pay for the company's outgoing messages. There might be instances where your provider will charge some incoming messages. With this system, say goodbye to the wasteful monthly maintenance fee that's never applicable to the services you REALLY need.
Within a 14-day time frame, you can request for a refund. All you need to do is request within the time frame, and the ClickSend team will review your case.
ClickSend will beat comparable cheaper quotes
According to ClickSend, they can bet cheaper quotes by other SMS providers. So before you inquire about their custom pricing, be sure to check the prices from ClickSend alternatives.
Internal and external communications
The software allows users to communicate via email, SMS, voice calls and faxes. It allows your business to connect externally with clients and internally with the staff members. The other perks of using it is the ability to reply to inbound messages directly from its platform. It saves you the hassle of switching applications. 
Users highly praise the convenient SMS features of ClickSend. More specifically, they love its reply features that carry nearly any carrier options.
You can reach most countries without registration and additional cost. However, some countries need pre-registration, it depends on the regulation and restrictions of the country.
The company offers great customer support for their users. You can reach ClickSend's sales or support team via live chat. It's also possible to access the Knowledge Base section of their website in case your inquiry has been addressed there.
Generally, ClickSend is simple to use. Users can easily upload their client contact list and send out bulk messages if needed.
ClickSend has simple reporting and engagement metric features. It's a convenient tool to let users see the exact numbers of the messages they've sent. Also, you can keep track of how many text messages bounced, so it allows you to act more efficiently.
If your business uses Zapier, ClickSend has pre-built zaps for easy marketing automation.
ClickSend Cons
Data export and sharing insights is not possible
As mentioned in the pros, ClickSend allows a simple reporting feature. However, it's too simple. If you need to export and share your business insights, there's no easy way available using the software.
Some users complain about a few issues in creating their SMS campaigns. There will be moments where you need to modify or adjust some settings. Others say that they need to recreate the copy of their campaign entirely, and go back to step one.
ClickSend has a tight character limit. It also does not allow you to use any emoji on your text as it automatically sets your SMS into "two messages." As the pricing works on a per text basis, you might want to limit your message to one per recipient.
Not great for time-sensitive SMS campaigns
Some reviews also say that sticking to a time-limited campaign is not easy. Basically, whenever you send out an SMS memo, ClickSend needs to approve them. So while the team conducts their approval process, this might cause a setback for campaigns that needed to be released on schedule. To avoid this possible issue, it's best to set up your SMS campaign in advance.
Not the SMS marketing software for developers
ClickSend is a simple SMS provider. So if you're a developer, it will appear "too simple" in your perspective. As it is a great tool for marketers, ClickSend is not the software if you're a developer. It's not the ideal SMS marketing platform if you plan to do a lot of customized programming and automation.
ClickSend Pricing Plan
One of the pros of using ClickSend is their pay as you go pricing plan for outbound messages. It means you only need to pay for the services you've use.
Outbound SMS Pricing
ClickSend's rate per estimated messages:
Under 2,000 messages, $0.0271 per SMS
2,000 or more, $0.0194 per SMS
10,000 or more, $0.0132 per SMS
100,000 or more, $0.0097 per SMS
For outbound messages higher than 200,000 you'll need to contact ClickSend's team to give your business a quotation.
Inbound SMS Pricing
Dedicated ClickSend Number
$1.94 per month, no setup fee needed
Dedicated Shortcode
$1123.32 per month
$1123.32 setup fee
ClickSend: Frequently Asked Questions
Does ClickSend offer a free trial sign up?
Yes. ClickSend offers a limited free trial.
Is it possible for multiple users to share one account?
It's possible to add, manage and view as many accounts needed in your team. As the account owner, you can designate employees their own "subaccounts."
Does ClickSend have a character limit per message
We have two categories when it comes to ClickSend's character limit:
Users have a 160-character limit per one Standard message.
Unicode messages only allow up to 70 characters.
Is it worth it to use ClickSend?
In the end, ClickSend is one of the best SMS marketing platforms that boasts high ratings from users. It has a user-friendly software that delivers efficient, reliable and satisfying results.
Alternatives You Should Know About
If you're still undecided if ClickSend is perfect SMS software for your business, you can explore other alternatives:
SimpleTexting
TextMagic
HeyMarket
Salesmsg
Yotpo
How to Get What You Need Out of 99Designs Contest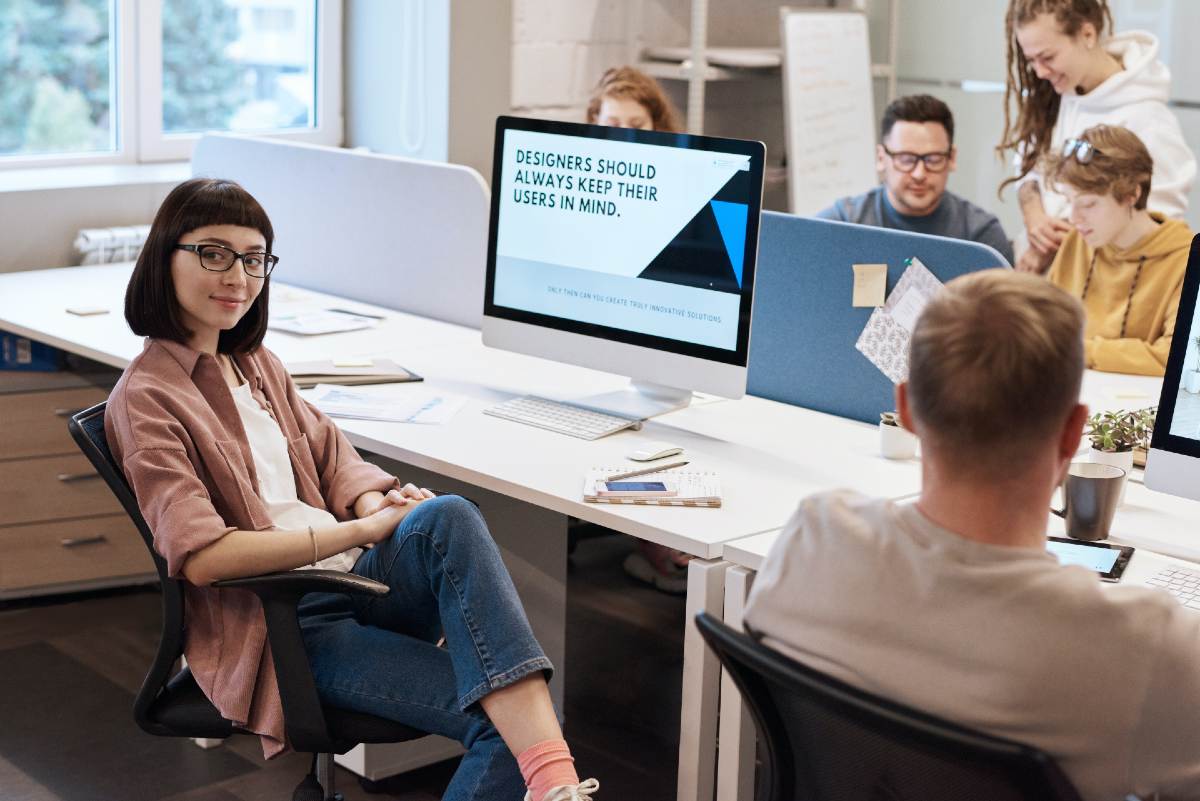 99Designs is a custom design platform that lets you facilitate design contests for any graphic design needs. If you're interested in posting a 99Designs game, there are a few things you should know. Besides, you need to get the most of your prize money, right?
Creating a Design Contest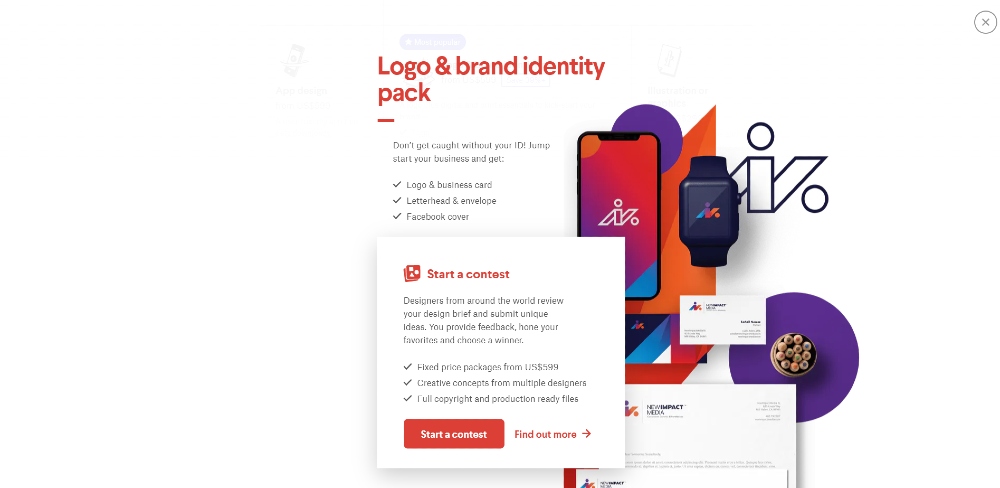 99Designs is a user-friendly platform, so you won't get a headache by simply creating a contest. However, before posting a contest, you need to determine what you need in the first place.
What kind of 99Design contest should I start?
It all depends on what you need. Your 99Designs contest can be everything that falls into the category of graphic design:
Logo
Website
Packaging design
Business card design
Brochures
T-shirts
Etc.
Brand Identity
Whether you work as an individual or as a company, you probably have a brand identity in mind. So you need to highlight that on your design requirements. Posting a 99Designs contest should be detailed as much as possible to help guide the interested designers. By doing this, you can expect more accurate proposals to what you have envisioned.
Here's what you can add to your post:
Color scheme
Tagline
Branding image
Typography
Design style
Design concept
Mission and vision of the company
99Designs Contest Pricing
After writing a design requirement, it's time for you to create a 99Designs contest. However, you should know that 99Designs has a minimum price for each design and project. Depending on the project you choose, you can select from 99Designs' bronze, silver, gold, or platinum pricing. Each contest package has an approximate number of design concepts. Also, a more expensive package allows access to mid and top-level designers. 
For example, you want to start a 99Designs contest for your book cover:
Bronze, $299 with 30 approximated design concepts
Silver, $499 with 60 approximated design concepts
Gold, $799 with 90 approximated design concepts
Platinum, $1,199 with 60 approximated design concepts from top-level designers
What if I don't receive any entries?
If ever your 99Designs contest did not receive any entries, don't panic! You should expect interested designers to spend at least 2 to 3 days working on their design proposals. Of course, the length will depend on your design requirements, so after four days or so, you can expect entries to increase slowly.
What to do after receiving design entries?
As designers post an entry to your contest, you're able to reach out to each and provide some feedback. It's the most crucial stage, so you can receive a more accurate output that fits your preferences. Don't forget to "guarantee" your prize money. A 99Designs contest with a guaranteed prize will receive more entries.
Should I cancel my 99Designs contest?
There will be a moment when you'll feel guilty about choosing one design out of more than 30 entries. As you facilitate your 99Designs contest, there will be many factors that will enter your mind. However, the designers know this fact well themselves.
It's important to remind yourself that no one forced the designers to participate in your contest. But if you're considering canceling the contest instead, that's more likely to upset the designers working on your design requirements. Besides, some enter the contest for the sake of "competing."
Managing a 99Designs Contest
Before we end this article, here are other tips on how to manage your first 99Designs contest: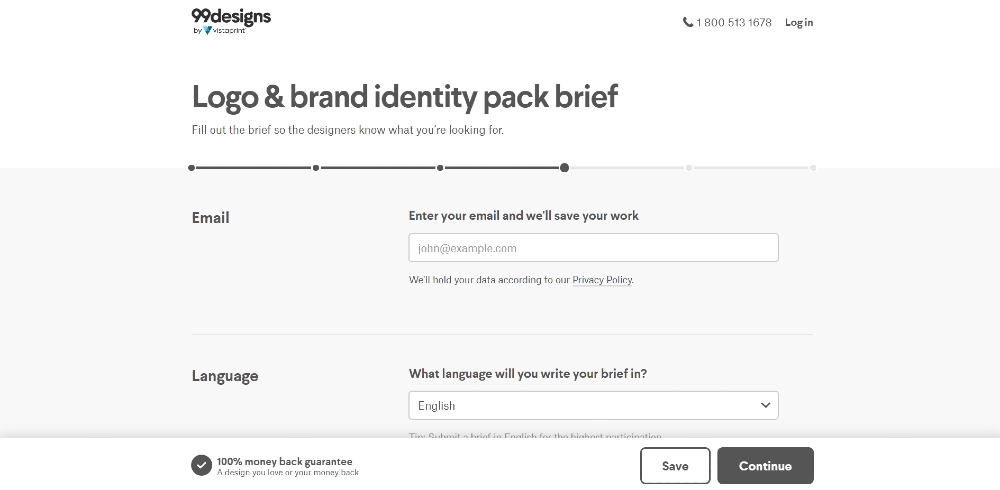 Create a detailed design brief as much as possible. It's important to highlight the defining factors of your brand to help designers imagine what design to propose.
You can look at other 99Designs contests as references. By doing this, you can determine what kind of contests gets the most entries.
Creating a design takes a few days, don't be upset if you don't get entries on the first three days.
It's vital to give detailed feedback to entries. This approach will help designers polish their design outputs and mold them to your preference.
You can consider adding more to the minimum price of your package. Even an additional $5 or $10 increases the designer's motivation.
If ever there's a design you don't like, never hesitate to give pointers to the designer.
Chicken Wing Shortage Not Going Away Anytime Soon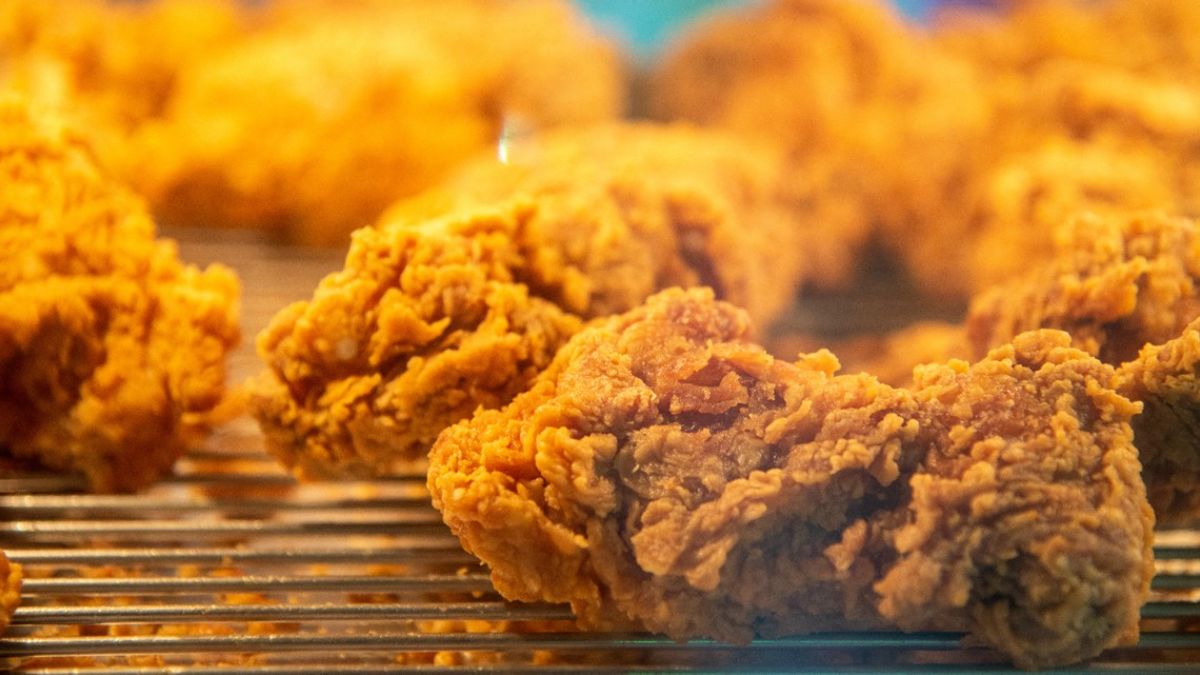 Do you feel like it's harder to get ahold of chicken wings these past weeks? No, you're not imagining things. And it's not just a chicken wing shortage – it seems like chicken meat, in general, is flying off the shelves, causing a few restaurants to run out.
A few weeks ago, North Carolina-based chicken joint Bojangles took to Twitter to announce that their chicken tenders won't be available across its 750 locations. According to the tweet, a "system-wide shortage" left them no choice but to cross it off the menu for the moment. But they promised to have their chicken tenders back "soon."
Bongales isn't the only chain running low on chicken. Yum! Brands, which operates KFC, also said they're experiencing the same issue. According to Yum! Brands CEO David Gibbs, the popularity of their new chicken sandwich, along with a tightened local supply, poses a great challenge to meet current demands.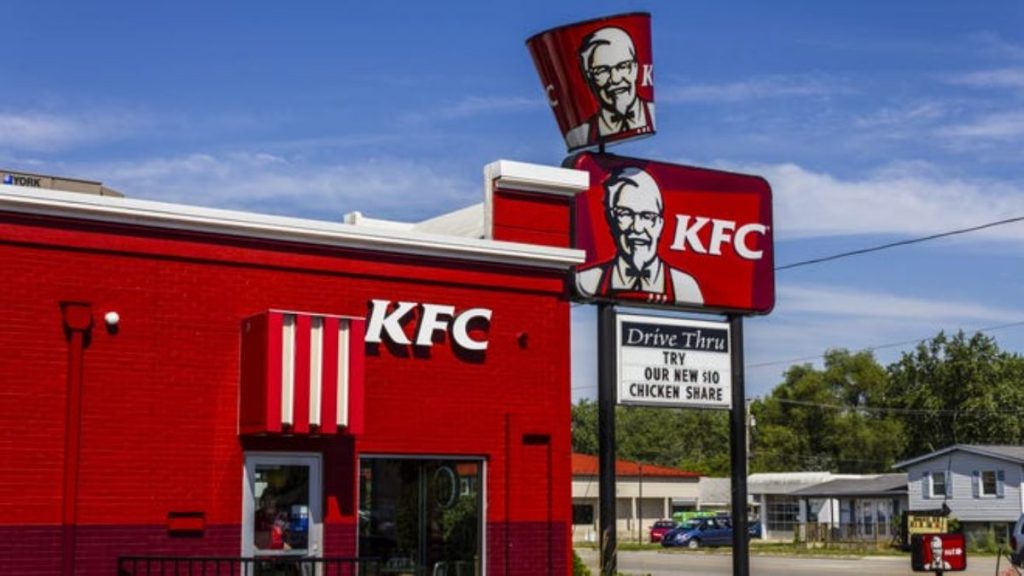 Amid the challenge, however, KFC isn't facing a shortage. In an interview with CNN Business, a rep for the chain said they're working closely with their supply partners to ensure that they will continue to meet market demands.
The National Chicken Council chimed in and said there isn't officially a chicken shortage. A spokesperson admitted, however, that there is a very tight supply at the moment, thereby explaining why some chicken favorites are off the menu at the moment.
Sandwich War Adds to the Chicken Wing Shortage
Two main factors seem to have affected the industry, leading to the chicken wing shortage: coronavirus disease (COVID-19) and chicken sandwich war.
The onset of the pandemic greatly affected the fast food industry last year. As a result, players needed to pivot fast and jump on what industry observers call the "chicken sandwich war." Since the last quarter of 2020, in fact, at least ten major restaurant chains in the U.S. have launched a chicken sandwich. These players include Jack in the Box, McDonald's, and Shake Shack.
The vast options for chicken menu items seemed to have fueled consumers' cravings even more. According to DoorDash's State of the Flavor report, the top most ordered items from January to October 2020 were chicken fingers and fries. Fried chicken sandwich, the weapon used in the fast-food war, comes in at number two. Also in the top ten are other chicken-based items – chicken quesadilla and chicken tikka masala.
Winter Storms and Labor Shortage
Needless to say, high demand has been a factor in the ramped-up prices of chicken nationwide. And to make matters worse, winter storms experienced in the South in February have also added to the pressure endured by the industry.
However, an executive neck-deep in the chicken industry pointed out another big factor in supply: labor.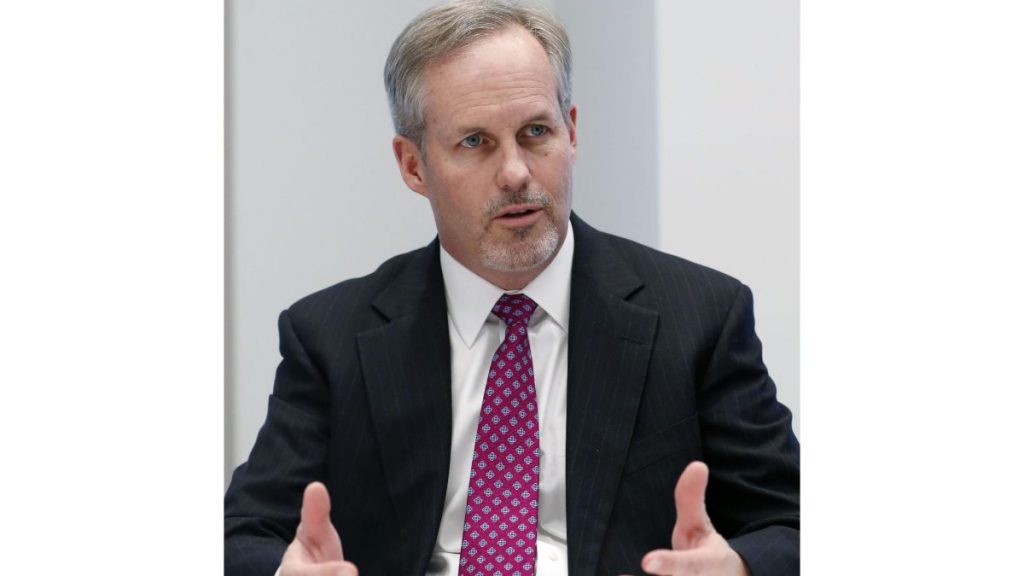 Wingstop CEO Charlie Morrison sees the government's enhanced stimulus as a factor in limiting the amount of labor in the job market. As a result, suppliers are finding it harder to hire labor for chicken processing. And that, according to the chicken wings magnate, has contributed to the current supply size.
Plant-Based Chicken, Anyone?
While chicken sandwich and chicken wings chains are grappling with short supply, some companies are spotting a new market opportunity.
According to Bloomberg, Beyond Meat is planning to launch a plant-based chicken product in the summer. The Los Angeles plant-based meat company partnered with KFC in 2019 to offer a one-day trial of vegan fried chicken. The product sold out in five hours, showing the huge potential of the vegan market.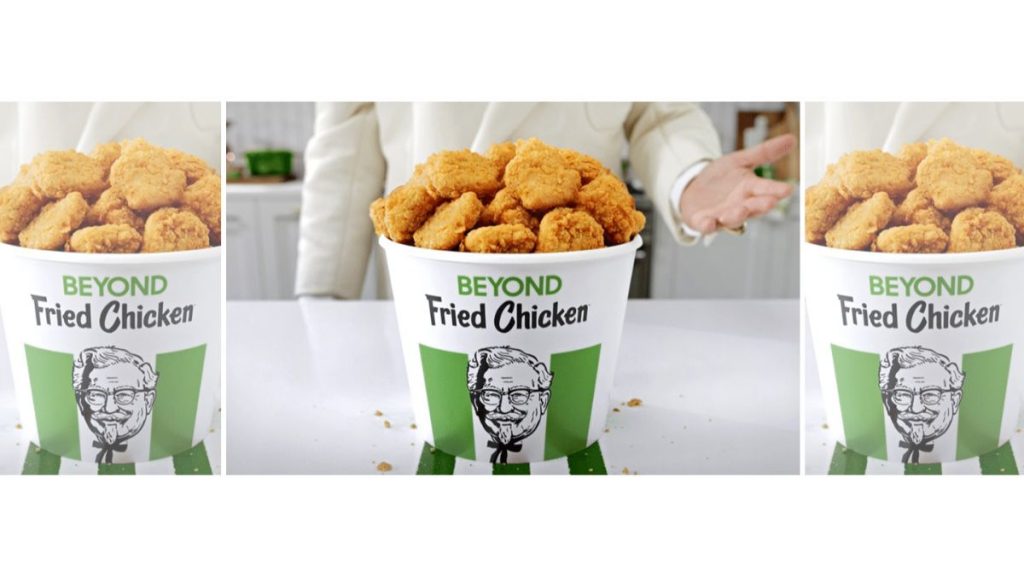 Following the success of the trial, Yum! Brands said they're excited to partner with Beyond Meat for longer-term plant-based menu items. This step, according to the fast-food corporation, can bring in more customers, especially the younger market.