These 12 Simpsons Predictions Will Give You Goosebumps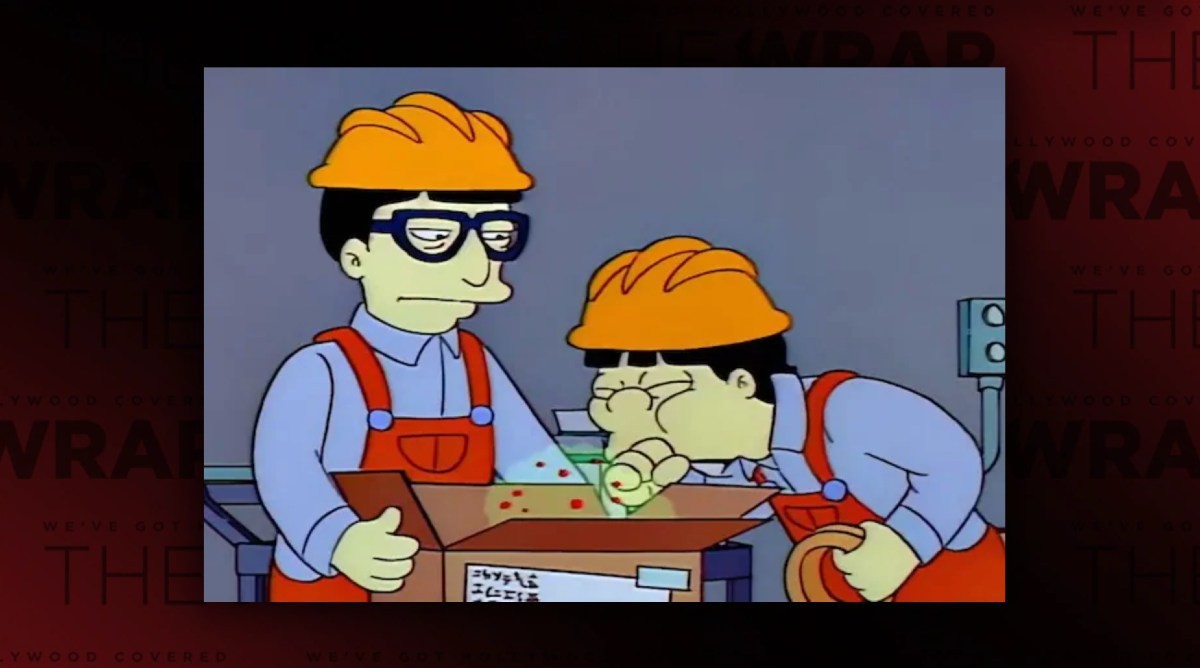 The Simpsons has made us laugh for decades. But entertainment surely isn't the only one we can benefit from the Simpsons. This family of five has also eerily predicted stuff that more or less came true. Out of the more than 150,000 jokes, 31 seasons, and 677 episodes, these 12 Simpsons predictions will undeniably blow your mind.
1. Obama vs. Romney votes
Homer Simpson cast a vote for Obama in a 2008 episode of The Simpsons. However, his vote glided over to McCain instead. Well, what do you know? There was also a faulty voting machine during the 2012 elections. A vote for Obama went to Mitt Romney instead!
2. Gaga's descent at the Super Bowl
The Lisa Goes Gaga episode, where she had a cable suspension in a concert overlooking the crowd, is a premonition of Lady Gaga's halftime show performance at the Super Bowl LI. She was also suspended by cables and descended from the roof.
3. Horse meat parts
In the Sweet Seymour Skinner's Badass Song episode in 1994, the cafeteria lady placed some horse meat parts in the school's lunch pot. In 2013, there was a horse scandal in the UK, where horse DNA was discovered in beef products.
4. Beatles letter responses
The Brush With Greatness episode showed Beatles star, Ringo Starr, responding to fan letters. He said that he doesn't care if it took him 20 years to reply, but he's responding to every one of them. Coincidentally, English women were ecstatic about receiving replies from Paul McCartney after 50 years!
5. Farmville fad
An episode in 1998 showed kids who were too excited to use a yard work simulator. And well, we know Farmville was all the rage in 2009. The similarity? Players tend to their farms to harvest some goods.
6. Donald Trump
In the 2000 episode titled Bart to the Future, Lisa was elected of the United States of America. In a cabinet meeting, she mentioned getting quite a "budget crunch" from President Trump. And true enough, Trump was elected president of the United States in 2016.
7. Disney acquisition
In a 1998 episode, The Simpsons showed how the 20th Century Fox was an entity of Walt Disney Co. And guess what, Disney indeed acquired 21st Century Fox for $71.3 billion.
8. U.S. takes home the gold medal
Homer and Marge once represented Team USA in a mixed match curling competition, took home an Olympic gold medal, and beat Sweden. In 2018, the U.S. men's team in curling made history as they took the Olympic gold and defeated Sweden.
9. Guitar Hero shirt
In a 2002 episode, Homer donned a shirt with a "guitar hero" print on the back. And as you know, the game Guitar hero was released in 2005.
10. Nobel Prize winner
A 2010 episode showed Milhouse's predictions about Bengt R. Holmstrom's Nobel Prize award in Economics. Six years later, Holmstrom and Oliver Hart indeed won Noble Prize awards.
11. Smartwatch creation
These Simpsons predictions are undoubtedly hair-raising due to how accurate they are. For instance, a 1995 episode showed Lisa's husband conversing with someone from a mobile phone on his wrist. A few years later, the first smartwatch was created in 2013. 
12. Murder hornets and coronavirus coincidence
An episode in 1993 showed how a Japanese factory worker spread the "Osaka Flu" to Springfield. The people went into a state of panic and accidentally knocked over a vehicle, releasing killer bees. Bill Oakley, The Simpsons' former writer, pointed out a shocking coincidence about the "murder hornets" in the U.S. that happened at the same time as the COVID-19 pandemic. It's one of the many Simpsons predictions we didn't see coming.
How To Be A Creator On TikTok – with Lil Cully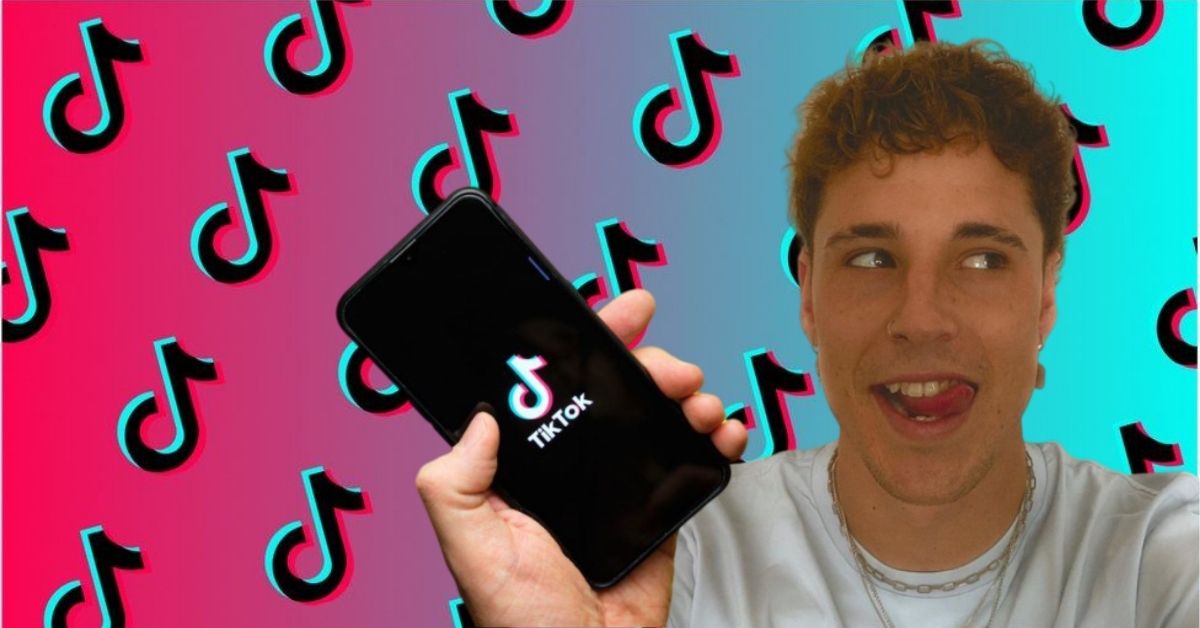 Everyone and their mother is scrambling to find out how to be a creator on TikTok. Since its launch in 2016, TikTok has exploded to become the hottest social media platform. Five years later, there were 800 million active users on the platform.
One of those users is a rising TikTok celebrity in his own right. Cullan Andrews, aka Lil Cully, jumped on TikTok in January 2020 to see what was up. Since then, he has blown up in his native South Africa as a TikTok comedian and has eyes on America.
If you want to learn how to be a creator on TikTok, you may want to hear his advice.
Consistently Post High-Quality Content
Just like any social media platform, posting high-quality content consistently is critical to building a follower base. Ideally, you'd want to post at least once a day every day. This continuity will catch more eyes and thus more followers.
But you can't just post for giggles. It needs to be quality content otherwise you're going to be dismissed. You have to develop a creative process. Whatever that may be is up to you. Lil Cully has his own creative process. Yes, there are wardrobe changes and props involved.
Lil Cully isn't kidding around. Professionally speaking.
"I think of the script in my head. Example, POV – driving in South Africa, pick up a pamphlet on the side of the road.
"The script comes to me as I'm recording. As I'm going, 'oof-that sounds better,' or 'oof-I'll say it this way.' I usually nail it on the first or second try.
"Because I don't have a script, I like to record off TikTok."
"The thing is that people who are watching a TikTok – their attention spans are short. You have to catch their attention in three seconds or they scroll. They're gone."
Find Your Niche
Beyond regularly creating content, you need to identify and embrace your niche. Your niche could be fashion, dance, comedy, cooking, or any number of things. People scrolling through TikTok want to find things they identify with or that entertain them.
Like many have said in the past about entertaining: give 'em what they want.
Lil Cully found his niche fairly quickly:
"There was a lot of trial and error. I had three choices – dance, transitions, and comedy. Eventually, I just did comedy and it blew me up. Because I had the following, my other choices got more views."
"When I started going out – after blowing up – going out was different. People started approaching me. More and more people- shopping centers, petrol stations, random places. They were always between the ages 16-24. Okay, that's my audience."
Embrace Who You Are
Nobody likes a phony. People gravitate towards people who are unapologetically themselves and stand out from the crowd. Take a piece of you that you like and show it off proudly. If you're funny, tell jokes. Can you cook a world-class meal? Show the world. If you know how to dress well, get into fashion.
The more you stand out, the better.
"I do think being gay gives me an advantage on TikTok. Straight TikTok is all the trends, basic dances, eating stuff. Gay TikTok is more fun, funny people, people who use humor to cope with problems. Being gay, especially in South Africa, is niche."
Spot the Trends and Join In
Now, to directly contradict the above advice, it's important that you keep your ear to the ground about what's trending. This is an opportunity to join in on the fun and expand your audience. People scrolling TikTok typically find trends on the Discover page. The more likelihood you can join that page, the better for your brand.
Lil Cully, however, has his own method:
"I do not pay attention [the Discover page] hashtags. I use my own hashtags, my own unique hashtags. When I scroll through, and I hear a sound a lot, I'll check when it started and how many views it has, 'oh this has potential, it's actually a thing.' That's the trend I'll do."
"[Discover] is where all the 12-year-olds do it. That's where the basic stuff is."
"Trends, for me, I'll follow if they're on my For You page, not from Discover."
Lil Cully essentially takes a current trend, flips it on its head, and makes it his own. That is a clever way to stay current with the masses by staying true to yourself and your brand.
Accept That You Won't Always Have a Hit
Sometimes you're going to produce a dud. That's okay. Everyone in the creative field does it once in a while. As long as you accept that reality, you'll be okay.
"As a creator and an artist, I need constructive criticism because that's how you listen to the people.
"The more effort I put, the better it will be."
Network and Collaborate with TikTokers
As with any industry, you need to make friends. Follow and engage with other TikTokers, develop a relationship and find a way to collaborate. Teamwork makes the dream work, amirite?
"Because I've made it to the South African For You page, a lot of verified creators follow me. I've done campaigns with them, video shoots, stuff like that. If you're in touch with verified people then you collab with them and people see you like them.
"Like when Billie Eilish met Justin Bieber."
When you reach a certain point, brands will start to reach out to you.
"You can't say yes to every brand. Some of them want to give you free stuff to promote. Some of them actually want to pay you for your video. Those are who you want to go for. Because they will pay your rent."
Final Words of Advice
Lil Cully may be new to taking content creation seriously, but he's learned a lot of valuable lessons in the short time he's risen to TikTok stardom.
"Have thick skin. Be authentic. Have patience.
"You will get hate. Even if it's your first video. People will say whatever they want from behind a keyboard."
"Always be yourself. People like the energy you give off when you're being yourself."
"There are thousands of us that want to be content creators. [We want] to make it so we don't have a boss and make money doing what we love. You're not going to be there with the millions yet. It takes time.
"Just chill, enjoy where you're at."
It'll take time for you to learn how to be a creator on TikTok. Anything worth pursuing takes time. You'll never know if you don't try. 
Be sure to check out Lil Cully on TikTok. He's also on Instagram but he believes that his insta-game is "weak." His words.
Crazy Things That Happened in 2021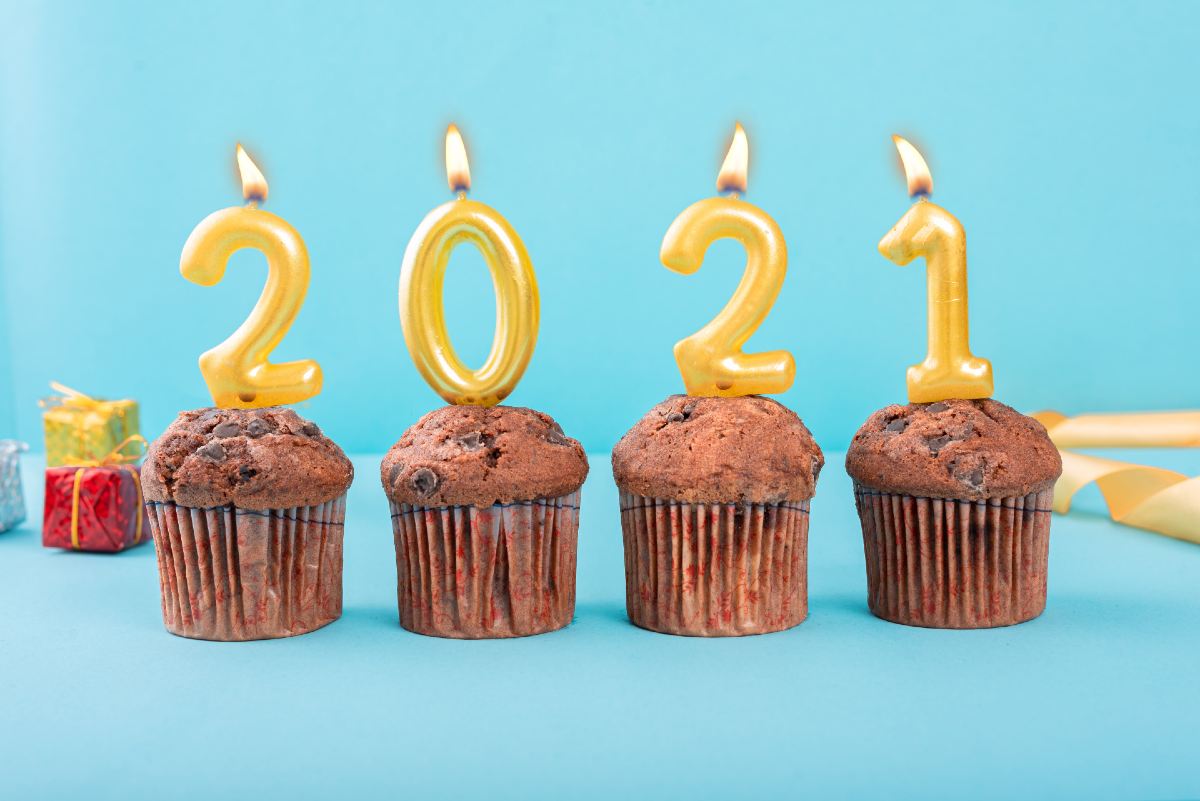 Although 2021 would probably go down in history as one of the craziest years in recent times, 2021 is looking like it's catching up. Here are a few of the crazy things that happened this year:
Capitol Hill Riot (January)
Early January saw a massive riot happen at the US Capitol. Former President Trump was charged with incitement in his impeachment trial in the Senate. This resulted in a mob that was pro-Trump, breaking into the building. This forced members of Congress to evacuate and left five dead.
Battle of the Billionaires (January)
Elon Musk has surpassed Jeff Bezos to become the richest man in the world. This, thanks to the increase in Tesla's share price giving him a net worth of more than $185 billion. Bezos was the holder of this title but went down with his $184 billion worth.
Trump Impeachment (January)
A call for Former President Trump's impeachment happened twice this year. Some Democrats and members of the progressive group, The Squad, called for his impeachment. This, after his supporters stormed the US Capitol.
Frigid Weather in Texas (February)
Brutal winter storms ravaged Texas for more than seven days. It caused unprecedented devastation that claimed the lives of at least 26 people.
The Grammys Breaking Records (March)
Records were broken in this year's Grammys, with Beyonce winning more awards than any in the award-giving body's history. Along with Megan Thee Stallion, they became the first female artists to win best rap performance, breaking records. BTS also made Grammy history by being the first foreign act to perform solo and the first KPop group to be nominated.
The Free Britney Movement (April)
Pop icon Britney Spears has been under a conservatorship by her father since 2008. In April this year, the hashtag #freebritney gained traction as fans cried for the singer to be free from the legal binding.
The Friends Reunion (May)
Not really a follow-up to the lives of the Friends character, but a reunion in which the main cast members reminisced about the good ol' times. The fans were treated to a recreation of the set along with some table reads from scenes that were rehashed. 
Bitcoin Price Plunge (May)
After hitting a record high of $64,829 in mid-April, Bitcoin prices plunged to around $30,000 at one point. All this is in connection with Elon Musk's Tesla's suspension of purchase with the cryptocurrency, citing environmental concerns over the mining process.
The End for Keeping Up With The Kardashians (June)
The month of June saw the end of the reality TV show, Keeping Up With the Kardashians. After 20 seasons on the air, the show ends with a two-part reunion special. However, this isn't the end for the Kardashians-Jenner, as they will star anew in a Hulu reality series later this year.
On another note, the year also saw the divorce of Kim Kardashian and Kanye West after six years of marriage.
All Eyes on Simone Biles (July)
The 2020 Tokyo Olympics was held in 2021 due to the pandemic. And on this one, all eyes were on Simone Biles as she has proven that she's not superhuman after all. The celebrated gymnast withdrew from the team gymnastics finals citing the "twisties" and her efforts to focus on her mental health.
Facebook Name Change (October)
From Facebook to Meta, the rebranding was announced in October in an attempt to own the metaverse. The company says that the new name is reflective of their ambitions that go beyond being a social media platform. CEO Mark Zuckerberg considers the move as a nod to the metaverse, the concept of a three-dimensional version of the internet.
Holiday Gift Guide – 7 Speakers To Quiet The Outside World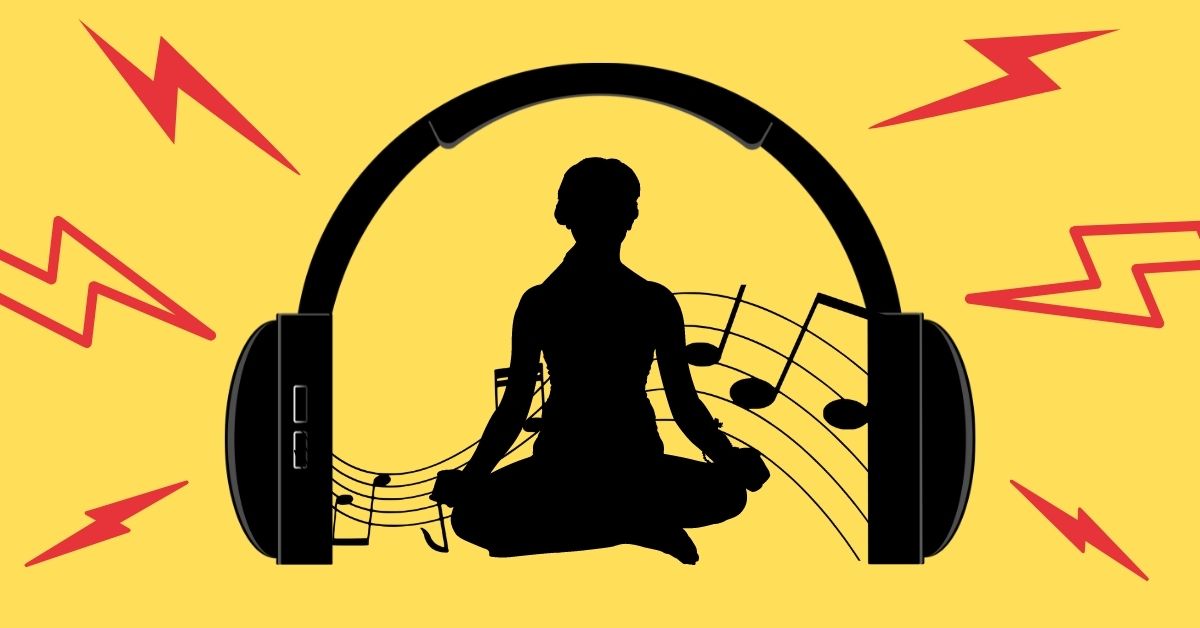 After all of the everything these past few years, it's never been more desirable to shut out the outside world. This holiday season, why not introduce some new speakers to do it for you? Here are some of the best gift speakers you can give this year to your favorite audiophile. Zone out and enjoy the beauty of sound. 
1. Bose Portable Smart Speaker
When it comes to proper sound, Bose is always a safe bet. This portable speaker allows you to effortlessly carry your soundtrack from room to room. Equipped with a sweet carrying handle, you can deliver this speaker's impressive 360° sound en route.
2. Sony SRS-NS7 Wireless Neckband Speaker
Just like a neck pillow, but with music. The Sony SRS-NS7 Neckband Speaker rests elegantly around your neck as crystal clear sound emits. You can feel free to stroll around the house with a 30-meter Bluetooth connection.
3. SleepPhones Wireless Sleep Headphones
No, it's not a headband. It's the comfiest headphone you'll ever wear. The SleepPhones Wireless Sleep Headphones reduce ambient noise and traffic for you to drift softly off to sleep. Put on your favorite ASMR and zone out.
4. Urbanista Miami Crystal Edition Headphones
Listen to music, but fabulously. The limited-edition Urbanista Miami Crystal Edition Headphones not only sound great but make you want to yell "Shing! Sparkle-sparkle." everytime you pull them out for a Lady Gaga or Elton John listen.
5. Amazfit PowerBuds
For all of you fitness freaks out there, here's an earbud you can work out with. These Amazfit Powerbuds not only play your ideal workout jam, but they measure your heart rate. Thanks to an integrated PPG heart rate sensor, you can keep tabs on your health like no other earbud can.
6. Urbanista Sydney Pocket-Sized
Is that a super cute clutch? Nope, it's the Urbanista Sydney Pocket-Sized Speaker. You can play music for up to five hours with this adorably compact spare anywhere you like.
7. Bose QuietComfort 45 Noise-Cancelling Headphones 
Bose for the win once again. These QuietComfort 45 Noise-Cancelling Headphones are everything you want in a Bluetooth headphone. Offering two listening modes, Aware and Quiet, you can choose to shut the world out as much or as little as you like with some of the best quality audio you'll find.
This holiday season, tune out the world and tune in to the beauty of sound with these gift speakers.