Top Sports Franchises in History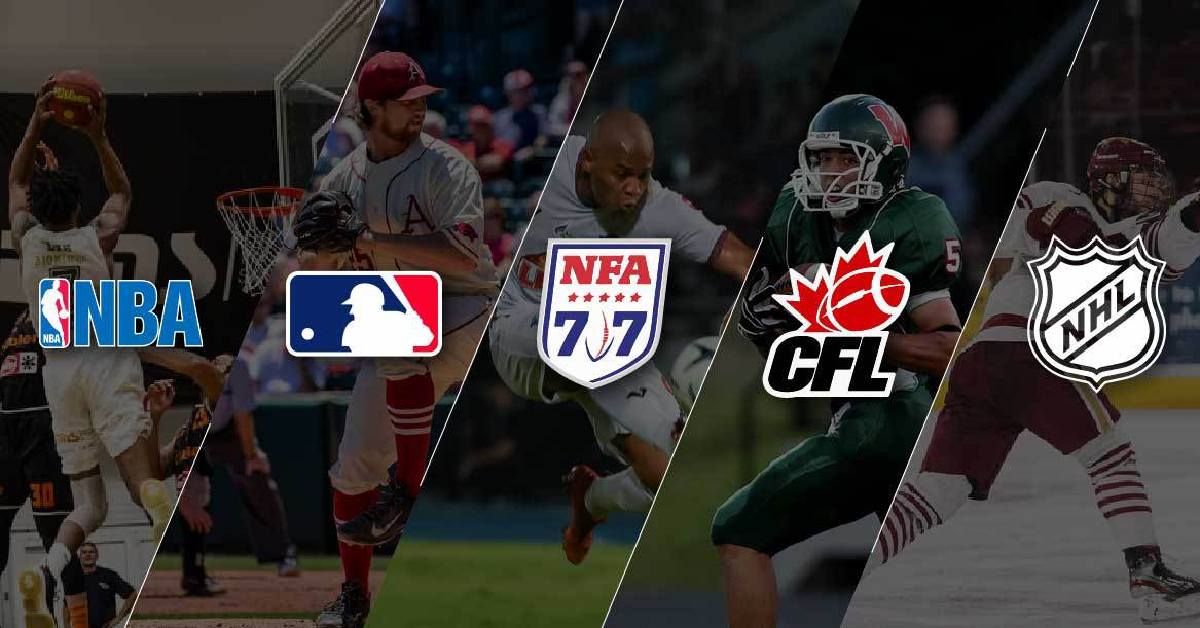 Investors look for the most stable business opportunities that will transcend unpredictability. And for this reason, they tend to look beyond retail, food and beverage, hospitality industries, and eye sports franchises. Why? It's simple. Sports is perpetual as long as there are raving fans who support their favorite sports teams. And mind you, this can be REALLY good business. So if you're wondering what the top sports franchises in history are, read on.
What are sports franchises?
Sports franchises are investing or buying sports teams in a professional sports league like NFL, MBL, or NBA. These major sports leagues consist of various teams that are considered private entities and sold to investors. 
Although sports franchises are lucrative, analyst Lee Corso from ESPN said it's also as volatile as traditional businesses. But you'd be surprised to know that sports franchises have become multi-billion-dollar industries. Yes, you read that right.
These investors earn from different revenue pipelines every season and even off-season. For instance, the NBA lures in revenue from television by signing million-dollar contracts with big networks. It also gets revenue from tickets in every game, which amasses around 150,000 attendees at $70 per ticket.
Also, NBA teams enjoy the revenue from Jersey Patch, wherein teams promote brands by wearing their logos on their jerseys. Finally, NBA teams get contracts with industry giants by signing deals and sponsorship that cost millions or billions. But does this cover the team expenses? You wouldn't have enjoyed watching your favorite sports league every year if it didn't!
The advantage of sports franchising is that teams strike an emotional chord with their audiences. And this gives them a loyal base of followers, which is the reason for the team's success.
Unfortunately, sports franchises aren't immune to economic downfalls. The success will also depend on factors such as the pandemic, which prevented major sports leagues from organizing sports events. Another reason this business could be volatile is the sales could rely on the attendees' income or life situation.
However, sports is good entertainment, which means people will support it no matter what. The operating expenses for sports leagues include the players' salaries, which vary from season to season. And while this impacts profitability, major sports leagues still generate profits yearly. And this is why we will cover the top sports franchises in the next section.
7 Top sports franchises in history
Let's take a look at the top sports franchises that'll make you want a sports team of your own!
1. Dallas Cowboys (NFL) – $6.5 billion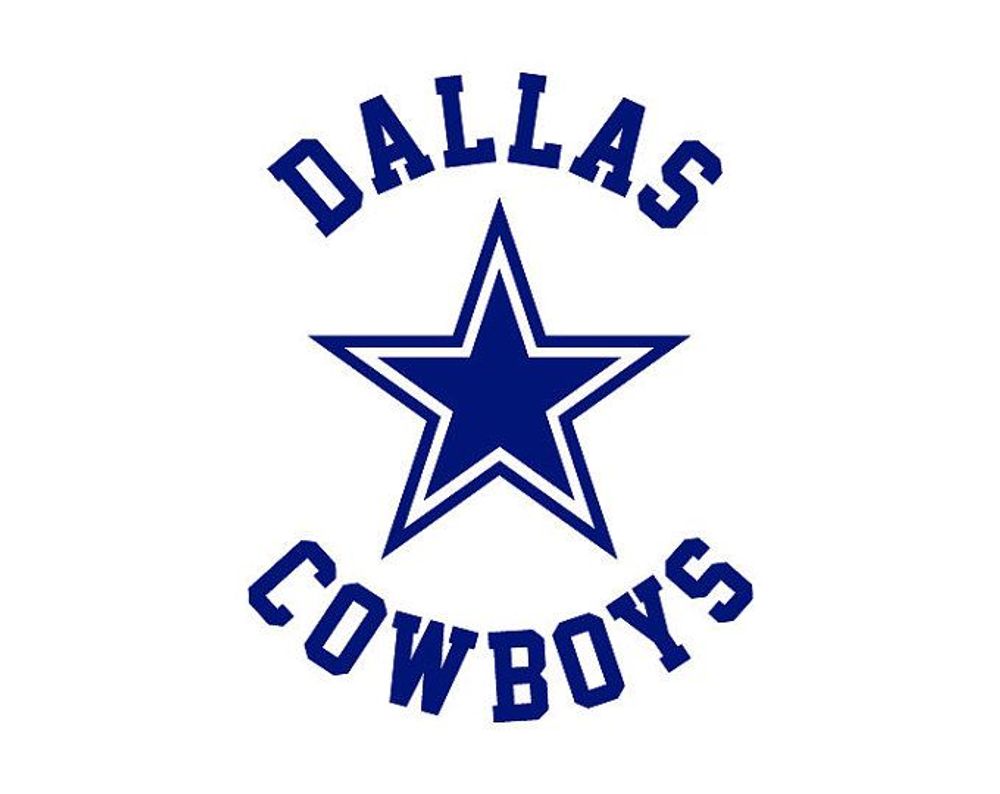 The Dallas Cowboys has been the NFL's most valuable team for 15 consecutive years. It is worth $6.5 billion, as rated in Forbes's annual rating for the richest sports leagues worldwide. Its biggest revenue increase in the last five years was from different streams like media rights deals, investments, and partnerships.
2. New York Yankees (MLB) – $6 billion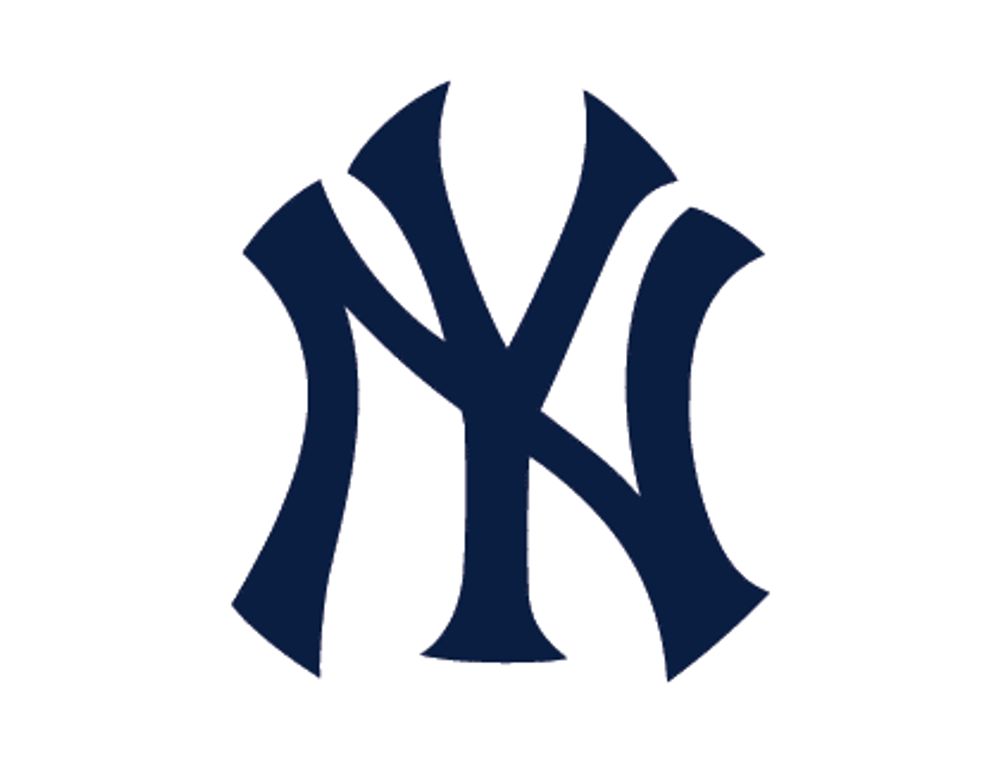 The New York Yankees are where they should be — on top and loving it! This sports league team is one of baseball's top sports franchises, valued at $6 billion. They sit behind the Dallas Cowboys but are thriving financially. Although they are enjoying their well-deserved second-place spot, the team aims to stay below the MBL luxury tax for years. Considered the biggest spender in international baseball, the projected payroll in 2022 is around $239 million.
3. New York Knicks (NBA) – $5.8 billion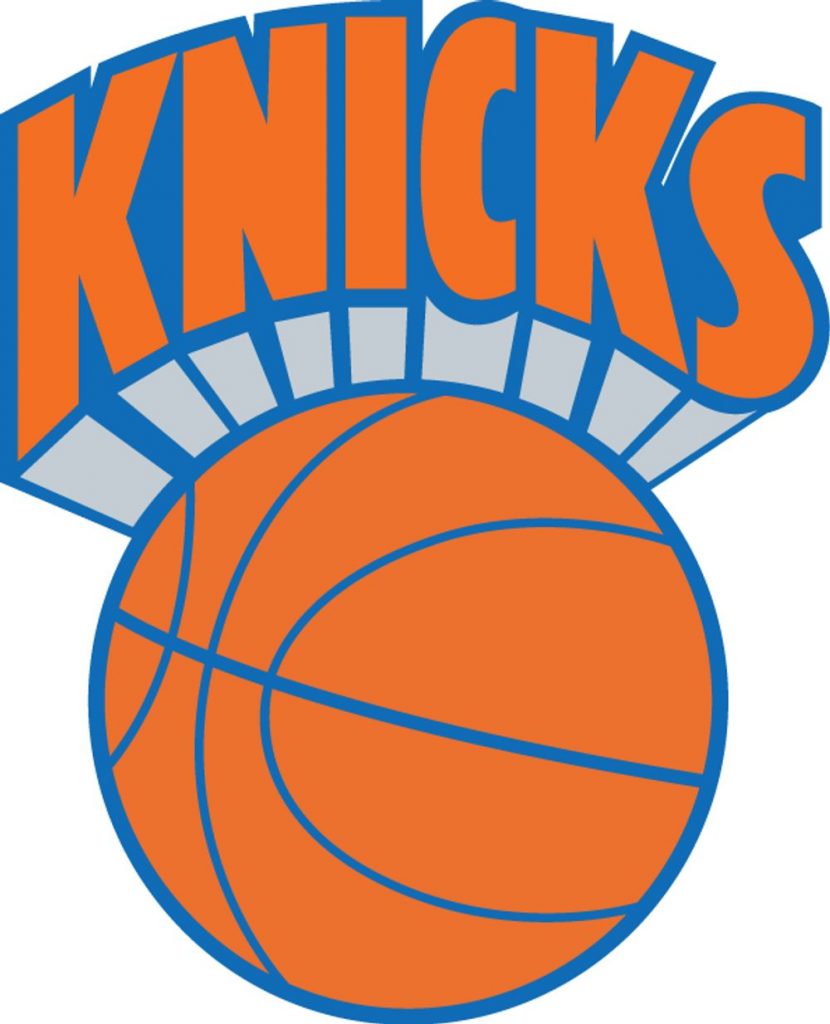 The New York Knicks has received an exemplary following from millions of fans worldwide, which is why they're the most valued team in the NBA. Add to that success is the geographical location. New York is one of the U.S. states with the most population at around 19 million in 2022. And let's not forget the New York Knicks consistently enjoying a good regular season. 
After the 2020 season, the New York Knicks made it to the top three most successful franchises in the history of the NBA. This valuation at $5.8 billion is up 16 percent from the previous year.
4. Golden State Warriors (NBA) – $5.6 billion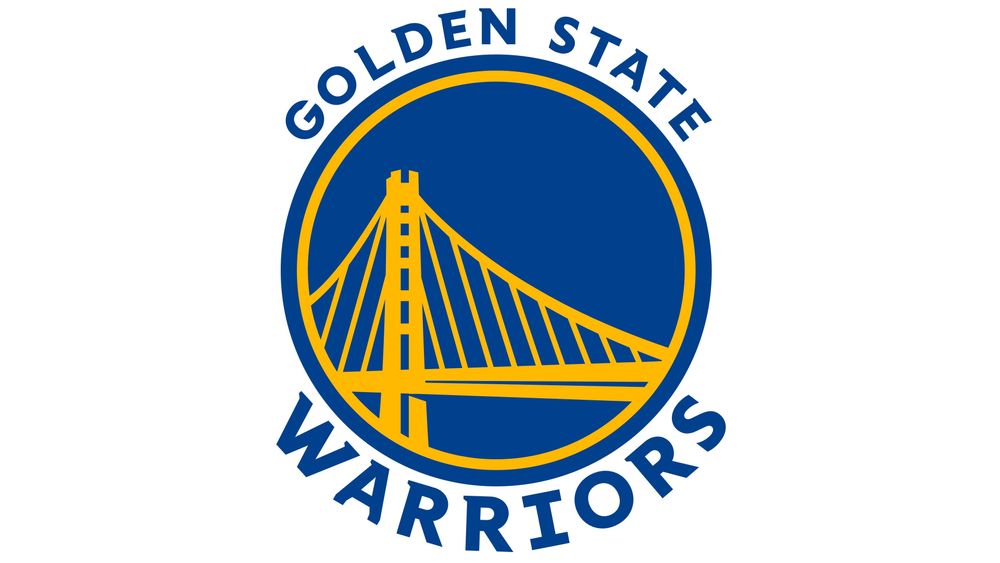 The Golden State Warriors put the Boston Celtics to shame within seven years during its fourth NBA championship. That winning streak is responsible for the Golden State Warriors' high valuation at $5.6 billion.
A little fun fact is that Peter Gruber and Joe Lacob bought this team in 2010 for a whopping $450 million! The team even paid the luxury tax this year, around $184 million. A luxury tax is paid when team players are paid exorbitant salaries. But guess what? The team's value has increased tenfold today.
5. Los Angeles Lakers (NBA) – $5.5 billion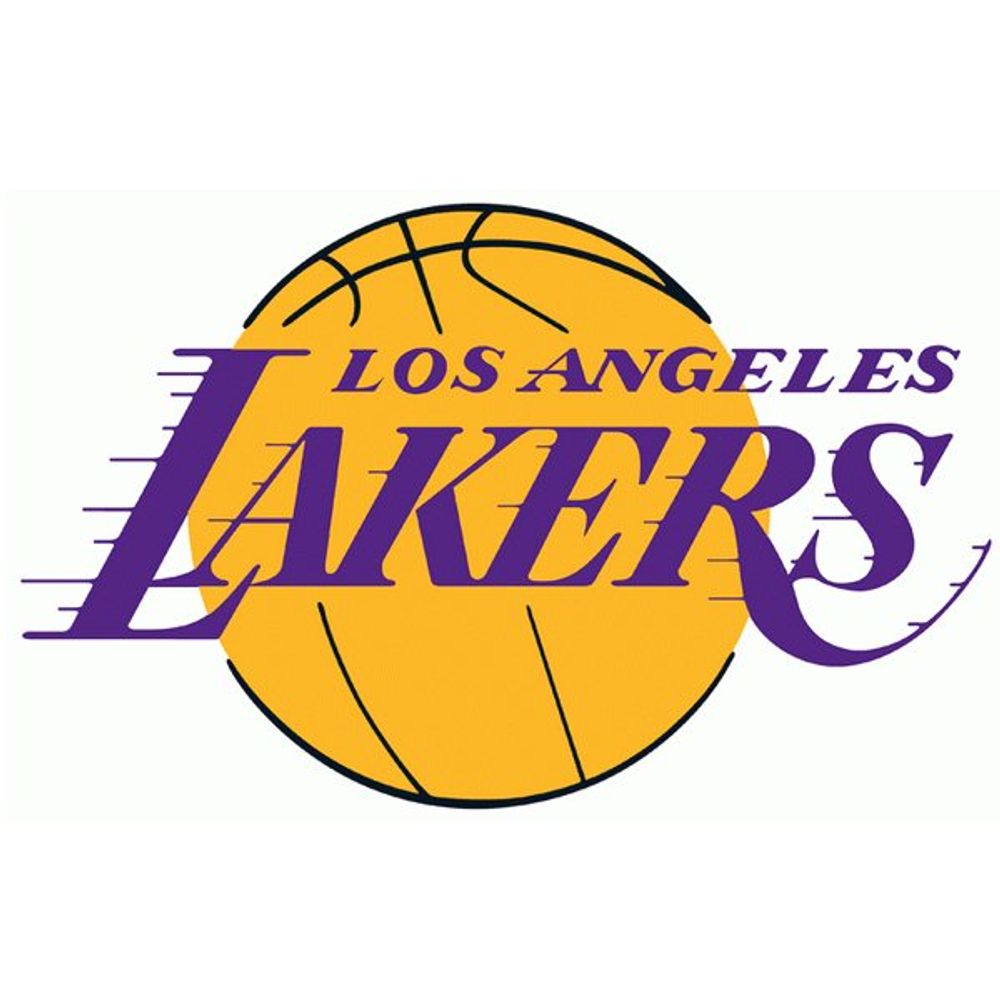 Snatching the third spot in the top sports franchises in professional basketball is the Los Angeles Lakers. Since the Lakers sold a minority stake to the LA Dodgers owner, it created a ripple effect that increased the team's valuation to $5.5 billion.
6. New England Patriots (NFL) – $5 billion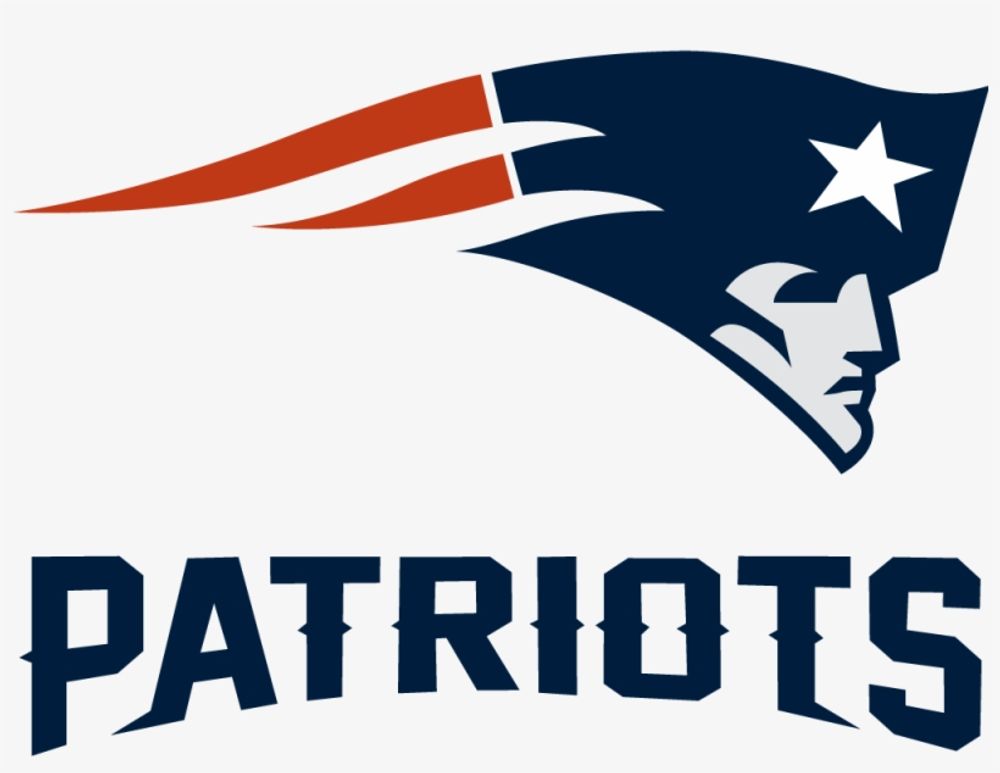 The New England Patriots have endured losses in 20 years and played an entire season without a huge fan welcome in the Gillette Stadium. However, they're still the second-most valuable team in the NFL. The New England Patriots are worth $5 billion, which is up by 14 percent from last year.
7. New York Giants (NFL) – $4.85 billion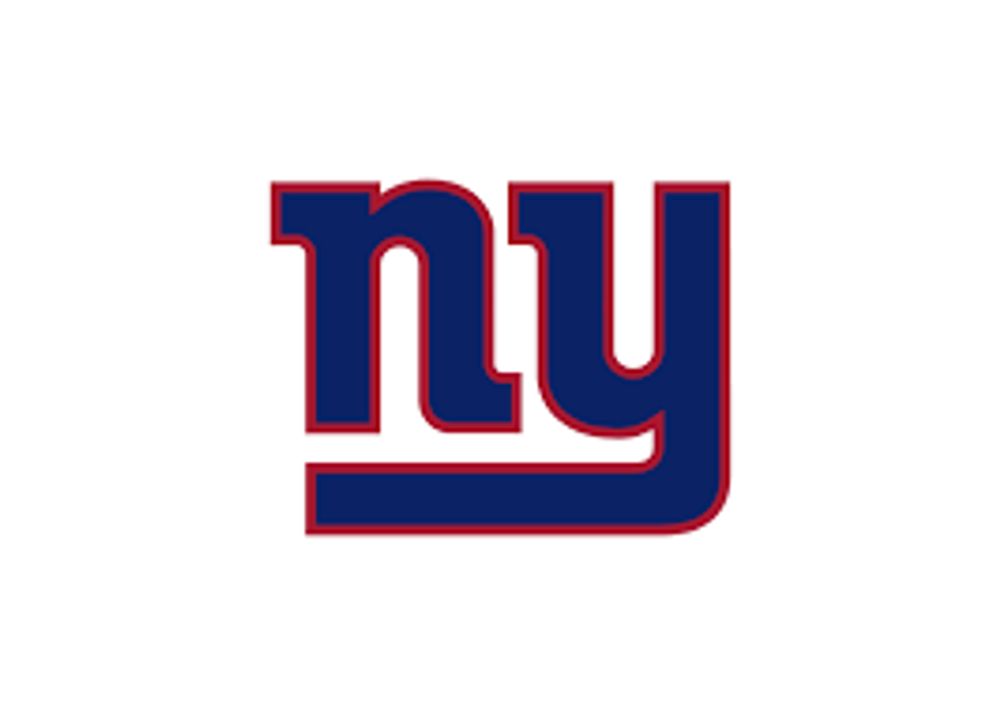 The New York Giants enjoy its spot as the third-most valuable NFL team, valued at $4.85 billion. While this NFL legend is hoping to increase revenue both on and off the field, the Giants still enjoy a 13 percent boost in evaluation from 2020. The new leadership, under head coach Joe Judge, also saw an annualized change, which grew by 12 percent.
Conclusion
Fans worldwide always anticipate the next baseball, football, or basketball season. This is why sports franchising is an excellent business to invest in if you have millions to burn. And while investors enjoy their revenue, global sports fans can also enjoy watching on television or sitting on stadium seats and cheering on their favorite teams. So it's a win-win for everyone.
FN Meka, the world's first AI rapper, gets booted out by record label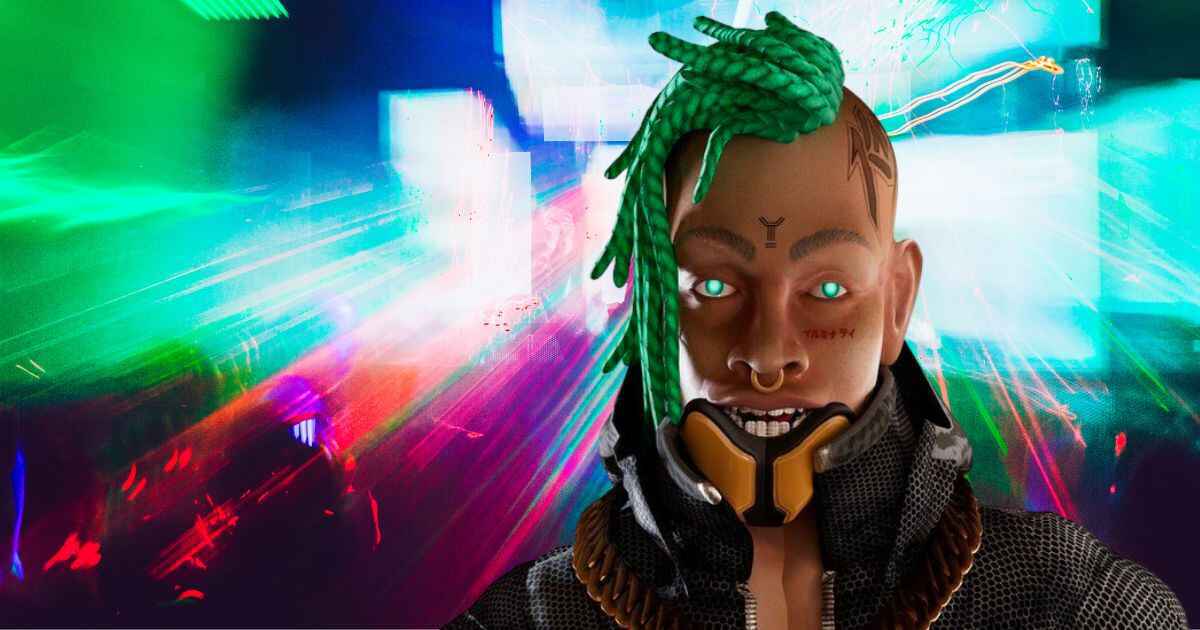 It's not unusual for companies to use artificial intelligence (AI) to create artist personas. In the 2022 VMAs, Eminem and Snoop Dogg performed in the metaverse with their digital alter egos. And AI rappers are no different. In April 2019, FN Meka debuted as the world's first AI-powered rapper. 
Soon enough, he gained a huge following on Tiktok for his Hypebeast aesthetic and larger-than-life personality. In 2021, his Tiktok ballooned to 10 million followers. His popularity prompted Capital Records to sign him on August 14 this year. But, internet users began pulling up records of his questionable online behavior. Ten days later, his label booted him out.
Here's how it happened.
Apparently, AI rappers exist.
FN Meka's concept isn't a true original. In fact, when it comes to virtual rap avatars, you'd probably think of British rap group Gorillaz first.
Brandon Le created the AI rapper avatar to sell non-fungible tokens. However, executive Anthony Martini led the avatar to new heights. Martini signed the rapper to Factory New, a record label he made for virtual artists.
His first single, "Florida Water," features Gunna and Cody "Cix" Conrod, a Fortnite player. On the day FN Meka signed the deal, the single was released.
The rapper is the first artist to sign in Factory New.
The downfall
A few days after his new record deal, Industry Blackout, an online activist group, called out FN Meka over his questionable actions.
For one, the AI rapper had used the N-word in several of his songs, including his first single. He also mocked police brutality and posted a picture of himself being beaten up by the police.
Plus, FN Meka was criticized for racially stereotyping Black people because of his appearance and aesthetic. Furthermore, rumors began circulating that no actual Black people were involved in his creation in the first place.
Other news outlets also criticized the AI rapper for collaborating with Gunna, who is in jail for racketeering.
The record company has since dropped him. In a statement, the record label offered "their deepest apologies to the Black community." Because of FN Meka's actions, the label has cut ties with him "effective immediately."
More and more problems
It doesn't end there.
Kyle the Hooligan has come forward as the voice behind FN Meka. And the rapper has dropped new information on the issue. He alleges that the company did not pay him for the first three songs he made for the AI rapper. He also claims to have been ghosted by the creators at around 2021, when FN Meka just started gaining traction.
Of course, this comes as a surprise. Factory New claims that the AI writes the song while the humans only perform it.
Kyle doesn't know who currently voices FN Meka, and he hasn't probed it. What we know for sure, though, is that the rapper is based on other trendy rappers like Ice Narco, Lil Pump, and 6ix9ine.
On August 28, Kyle the Hooligan announced that he would file a lawsuit against Brandon Le and Factory New.
There's a sort of irony in FN Meka. The AI rapper, voiced by a Black artist, is the product of white creators. And some activists and critics even call the AI rapper a new form of blackface. Here, critics argue that anyone can use and adopt Blackness without being Black. Today, a majority of FN Meka's music and videos have been deleted from TikTok. Martini has also walked away from Factory New and FN Meka, leaving the rapper's fate hanging in the air.
How Diddy Turned a Nothing Vodka Into a Success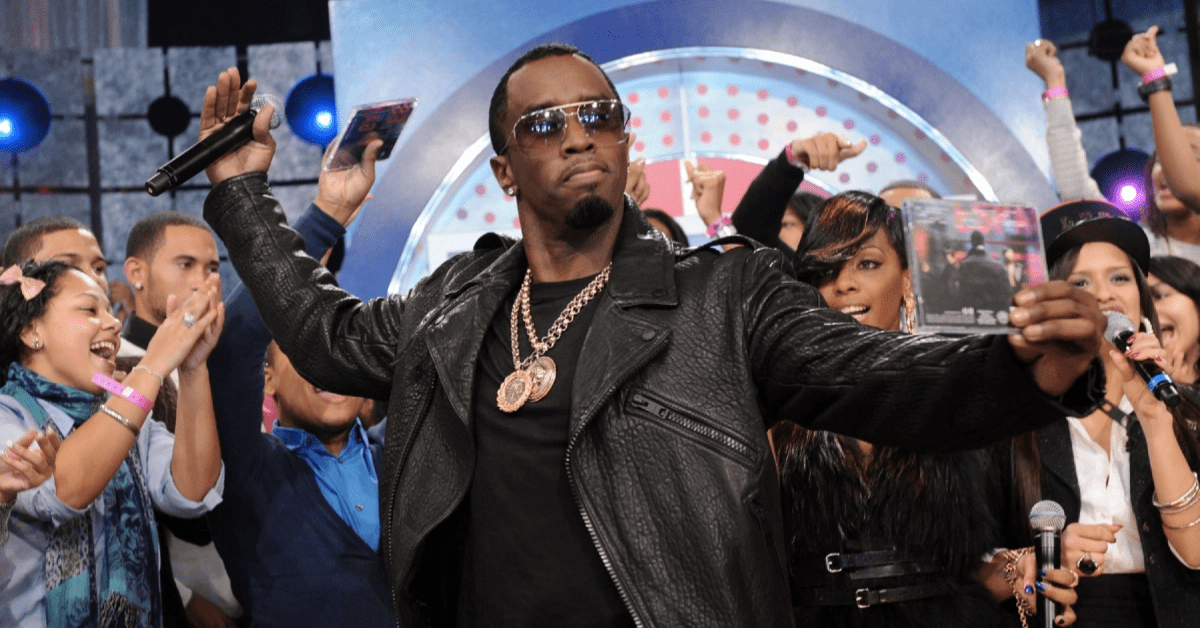 You remember the early 2000s, right? All about the flip phones, rented tapes from Blockbuster, those low-rise jeans I could never pull off, and of course, a music revolution. 
Pretty much every decade had its unique flavor of popular music. But from 2000 to 2010, while garage rock was making a comeback, we also saw the uprise in amazing hip-hop tracks. One of the big artists from that era was Sean Combs. Better known as  P. Diddy, Puff Daddy, Love, or whatever you wanna call him. 
Diddy; you've probably heard of him. He's responsible for the hit tracks such as Bad Boys for Life, I'll Be Missing You, and I Need A Girl (Parts 1 and 2). He's also known for being the face of a well-known vodka company.  Although Ciroc is one of the most coveted beverage brands, things weren't always so easy for them.   You might be surprised to learn that Diddy is the sole reason you know the name in the first place.
About Ciroc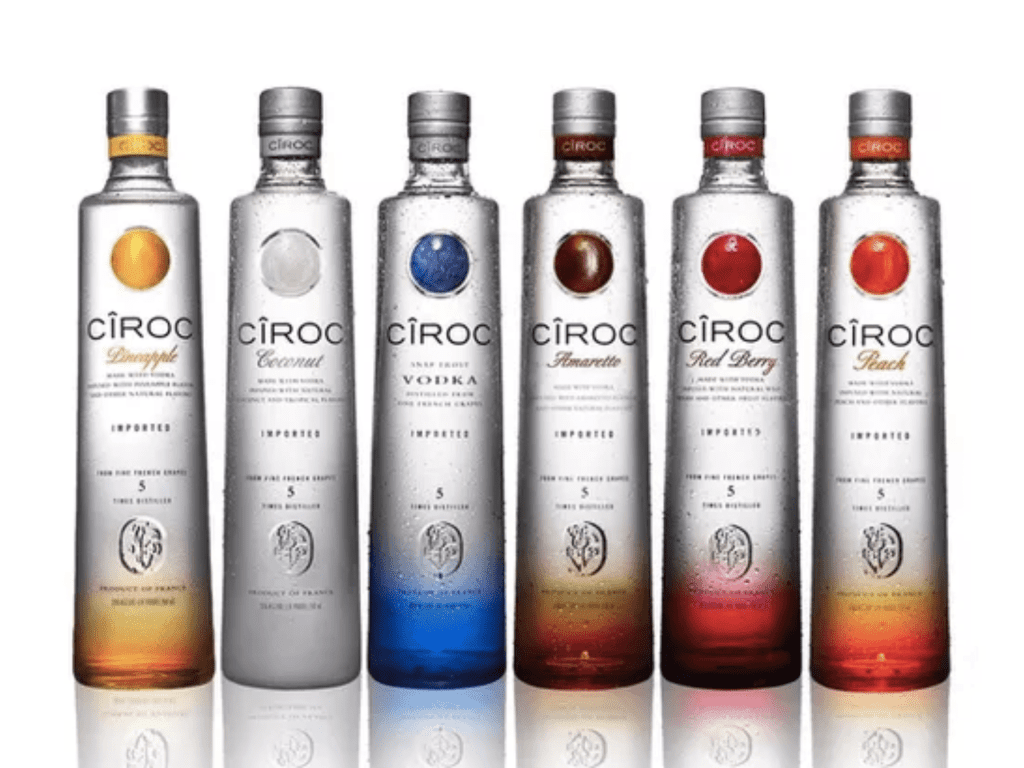 Ciroc is a French brand that produces alcoholic beverages.  Established in 2003, it mainly creates different flavors of vodka. But it also sells brandy as well. Ciroc is different from other vodkas in that it sources its alcohol from grapes rather than grain or potatoes. Its quality is, well, questionable. Well, it generally has good reviews some have claimed otherwise. According to Wine experts, the fruit used for Ciroc and many other beverages is Trebbiano grapes. They're known as an unsophisticated grape; the type that doesn't cost much and tends to produce undistinguished alcohol. 
Well, wine experts, I hate to break it to you, but most people don't care. As long as the alcohol tastes good and does its job, then people will buy it. The success of alcohol depends mainly on marketing. And nothing is better proof of this than Ciroc.
At first, Ciroc had a stupidly tough time establishing itself within the American markets. For a while, they collaborated with some no-name athletes. Earl Little was one of the first to promote it. They soon introduced Ciroc to various nightclubs with minimal success. Still, they were the 50th-ranked premium vodka. They were struggling just to sell 40000 cases. Something needed to change; they needed to do something drastic in order to become a success. 
How Diddy Elevated It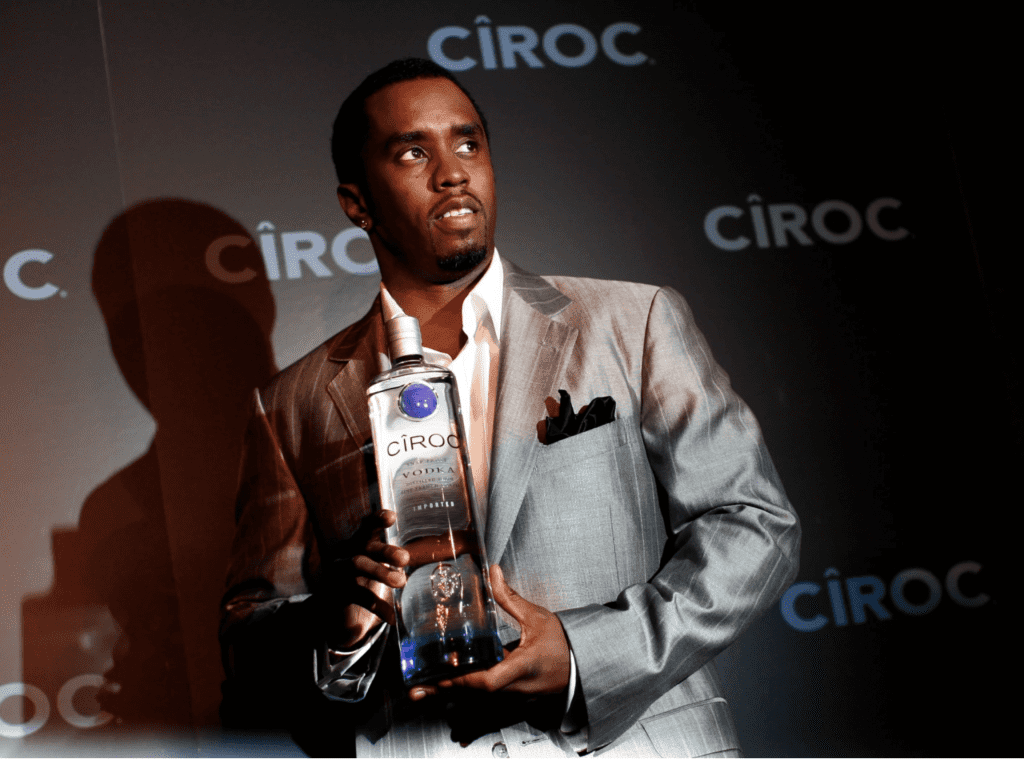 In 2007, Diddy was recruited to be a spokesperson for Ciroc. He was sort of a last resort, as the company decided they didn't have much to lose. In typical Diddy fashion, he took this unknown brand and made it really cool. He took over Ciroc's marketing in the United States, applying his unique salesmanship to it. And by that I mean, he was shocking.
Here's a good example. In the early 2000s, one of the key events of the decade was Obama's run for president. Meanwhile, Diddy began calling himself "Ciroc Obama," basing much of his promotion on that one pun.
Aside from the jokes, Diddy would also give the company free product placement and his music videos. He went on to create endless flavors for Ciroc Vodka, promoting it whenever he had the chance. His advertisements emphasized the "sexiness" of using grapes as the source of alcohol. He made it clear that no other vodka was like it. Over time, Diddy's name became intrinsically tied to the brand. Within a few years, Ciroc skyrocketed to #2 on the premium vodka listings.
Nowadays, Diddy still creates flavors and promotes Ciroc in his own unorthodox way.
Featured image from Rolling Stone
Is The "Death" Of Choco Taco A Marketing Ploy?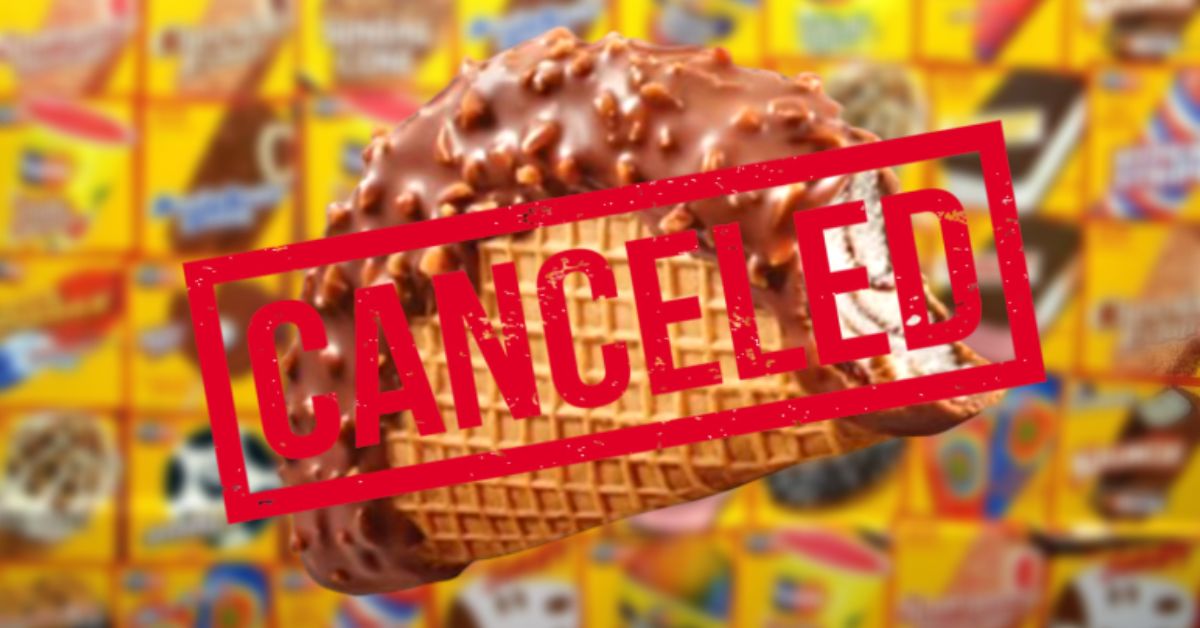 Guys, I have bad news. On July 25, 2022, Klondike made a devastating announcement:
"Over the past two years, we have experienced an unprecedented spike in demand across our portfolio and have had to make very tough decisions to ensure availability of our full portfolio nationwide.
"A necessary part of this process is that we sometimes must discontinue products, 
"even a beloved item like Choco Taco.
"We know this may be very disappointing, but we hope you'll try one of our other great products, including–"
Shut up! I don't care about your other lame products! We want Choco Taco!
I don't get it, Klondike. You'll drop Choco Taco but keep Klondike Shakes?! This is the saddest ice cream news since Coldstone Creamery insisted on making their employees sing as a means to distract consumers from their inadequate business model.
But I digress…
This Doesn't Make Sense
What's this about, Klondike? Why discontinue an ice cream truck staple? Were sales really lagging that much? Why do you have to make room for other products? You have, like, four other things. You can't hang onto the iconic Choco Taco?
None of this makes sense. Unless, of course, it's all a marketing scheme.
After the announcement, Twitter had an eruption of expletives (what's new?).
Why would the Klondike brand make a decision like this? Either this is a marketing scheme to create surge profits down the line. Or Klondike is being run by a bunch of morons.
The Klondike brand is owned by Good Humor-Breyers Corp. which is owned by Unilever, a British multinational consumer goods company. Fun fact: Unilever is the largest producer of soap in the world.
We have ice cream decisions being made by a bunch of limey soap-hawking suits.
Unilever's YTD stock is down, though they've had a teeny tiny upward trend in the last month. Could this giant international conglomerate be faking the discontinuation of a beloved summer treat in order to regain profit? Unlikely.
Still, one has to wonder whether the discontinuation of Choco Taco is a simple marketing ploy to increase sales. Why not?
There's a Precedent for Bringing Back Discontinued Products
Plenty of products have been discontinued only for them to later return. Notable products include Dunkaroos, Waffle Crisp, 3D Doritos, and Crystal Pepsi. Planters, known for their immortal mascot, brought back their Cheez Balls after a public campaign for their return.
Perhaps the most famous of these is the McDonald's McRib. The irresistible boneless pork sandwich molded into the shape of ribs was first introduced in 1981 but discontinued in 1985 only to be brought back later that year and discontinued again in 2005. Now the McRib is available here and there as a limited edition option.
It's the "limited edition" that makes consumers salivate the most, isn't it? The very idea that something could only be available only for a short while increases desire. A sudden sense of exclusivity or rarity makes something immediately valuable. It's a classic supply-and-demand tactic. We want what we cannot have.
We see you, Klondike/Good Humor-Breyers/Unilever.
Will Choco Taco Return?
Maybe one day. For now, there will be ice cream fiends hoarding and rationing out Choco Tacos, trading them like currency in an increasingly dystopian society.
Reddit user FilthyGunger eloquently wrote:
"I thought it would be here forever, and I always told myself I'll have one later but later is here and a choco taco is not.
"It's [sic] like losing a dog, but instead of a loving animal, it's an ice cream-filled taco topped with chocolate and nuts. 
"Honestly, if there was anything I could say about its passing, I would say that the world didn't just lose an ice cream taco, it lost its way."
RIP Choco Taco. For now.