Sidney Poitier Transformed Hollywood Forever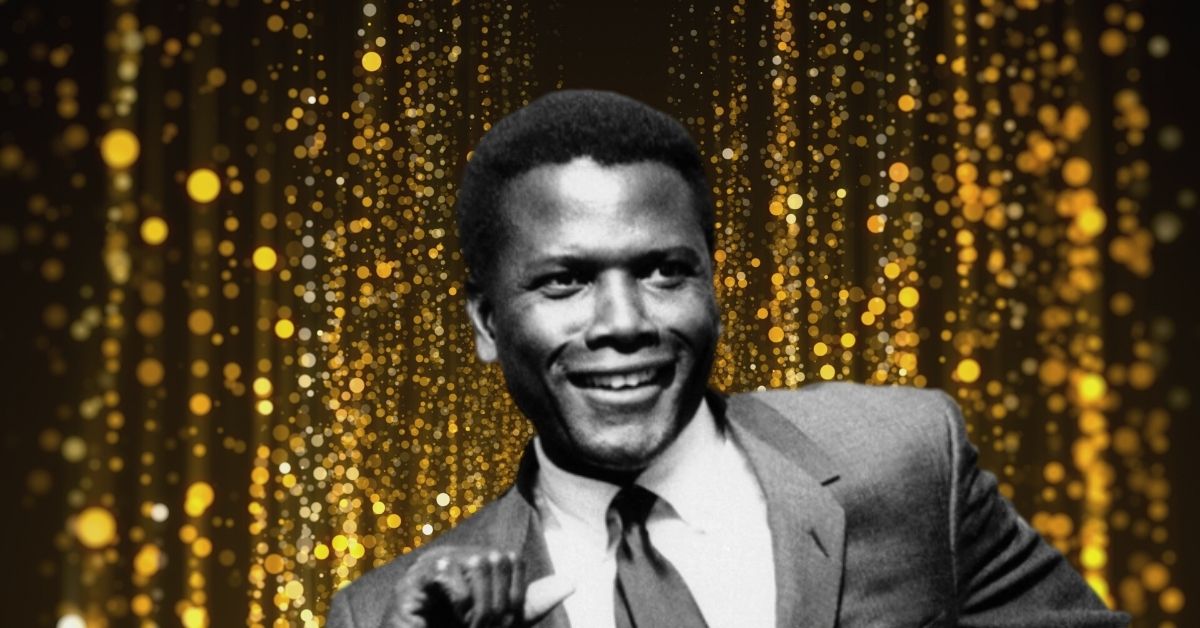 Sidney Poitier, one of the most groundbreaking actors and filmmakers of all time, has died at 94.
Poitier is best known for being the first black man to win an Academy Award for Best Actor. What he will be remembered for is changing Hollywood for the better, forever.
An Unexpected Miracle
Poitier was born prematurely in Miami while his family was visiting from their farm on Cat Island in the Bahamas. He was so small he could fit in the palm of his father's hand. He was not expected to survive, and yet…
When Poitier was 10, his family moved to Nassau. At 15, he was sent to live with his brother's family in Miami. At 16, he moved to New York City where he worked as a dishwasher and joined the army. 
After being discharged from the army, Poitiet landed a role in an American Negro Theater production. 
A Rising Star
Poitier began to score roles that allowed him to stand out for his commanding presence. He worked with legends like Ginger Rogers and James Stewart. He earned his first Academy Award nomination starring alongside Tony Curtis in Stanley Kramer's The Defiant Ones.
A performance alongside Ruby Dee in A Raisin in the Sun on Broadway landed Poitier rave reviews. He later starred in the first film adaptation of the critically acclaimed stage play. 
In 1963, he starred in Lillies of the Field, a film about a black handyman who reluctantly helps a group of East German nuns. Poitier's performance allowed him to make history as the first black man to win the Oscar for Best Actor. 
By 1967, Sidney Poitier was a top box office draw. The films To Sir With Love, Guess Who's Coming To Dinner, and In The Heat of the Night were all released the same year to much success.
It was his performance as Virgil Tibbs in In The Heat of the Night that featured one Hollywood's most iconic scenes: 
The scene had originally called for the character Tibbs to take the slap and walk away. Poitier refused to perform it that way. Instead, he insisted that Tibbs slap the character back. He even had his contract rewritten so that the studio could not edit it out. 
"That kind of a scene, which would have been electrifying on the screen, was either avoided, not thought of…
"And I insisted that if they wished my participation in the film. That they would have to re-write it to exemplify that." 
From Actor To Director
Despite his groundbreaking roles and history-making performances, Poitier experienced brief backlash. Film critic Elvis Mitchell said:
"He suddenly went from being the lone representation of his race to being unfairly castigated as the man who apologized for being Black.
"And he was just working, he wasn't in control of the movie business, he didn't choose to make the movies. He chose to be in them, because he just wanted to work." 
Poitier changed course by turning to directing. His best-known films are Uptown Saturday Night, Let's Do It Again, For the Love of Ivy, Buck and the Preacher, and Stir Crazy – his most successful.
Awards and Accolades
In 2002, at nearly 75-years-old, Sidney Poitier received an honorary Oscar for his lifetime achievement.
"I accept this award in memory of all the African-American actors and actresses who went before me in the difficult years, on whose shoulders I was privileged to stand to see where I might go."
That same night, Halle Berry became the first black woman to win the Academy Award for Best Actress.
In 2009, President Barack Obama awarded Sidney Poitier the Presidential Medal of Freedom, the highest civilian honor in the United States.
Filmmaker Quentin Tarantino spoke his praises in 2011:
"In the history of movies, there've only been a few actors who, once they gained recognition, their influence forever changed the art form.
"There's a time before their arrival, and there's a time after their arrival. And after their arrival, nothing's ever going to be the same again.


"As far as movies are concerned, there was Hollywood pre-Poitier, and there was Hollywood post-Poitier."
Vince McMahon Stepped Down From WWE. Or Did He?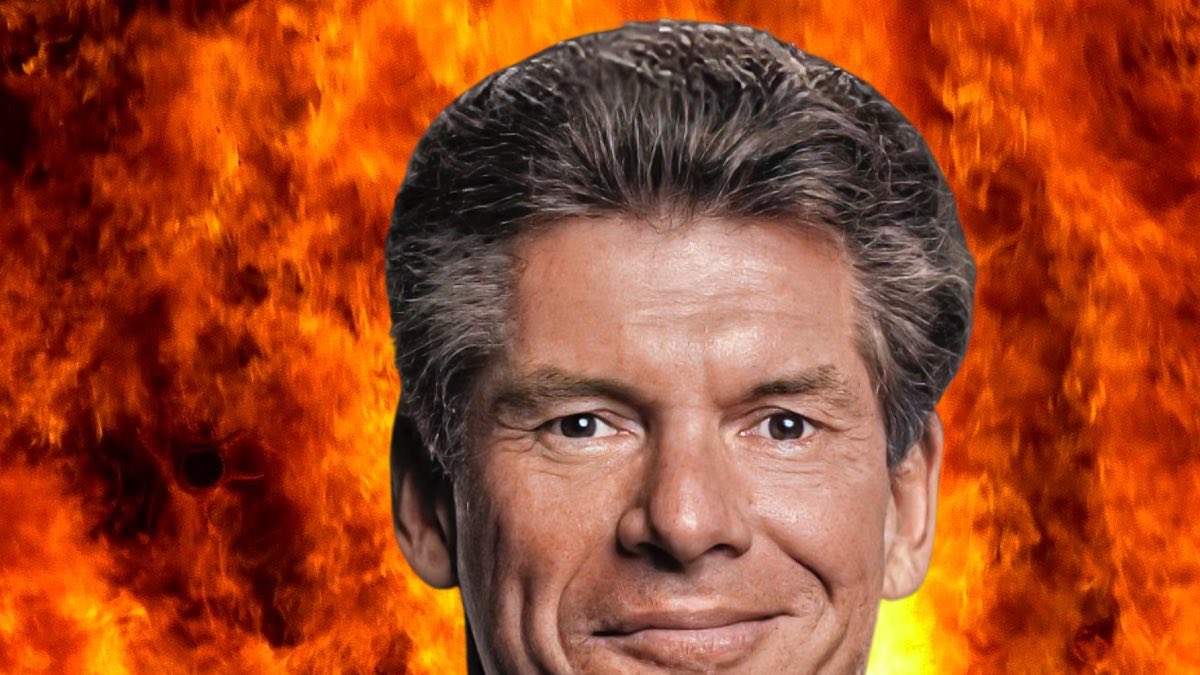 The news rang out around the world on Friday.
Vince McMahon, father and face of the modern WWE, is voluntarily stepping down from his CEO position. The news came amid allegations of misconduct, affairs, and hush money.
And then, the strangest thing happened. Moments later, WWE announced that McMahon would make an appearance during Smackdown. Many speculated that McMahon would take the opportunity to admit remorse, address the new path, or prepare a last goodbye for fans.
Instead, he did this.
"It is a privilege, as always, to stand before you here tonight, the WWE Universe. Especially a privilege to stand here in this ring in Minnesota.

I'm here simply to remind you of the four words we just saw in what we call the WWE signature. Those four words are then, now, forever, and the most important word is together.

Welcome to SmackDown!"
"Bizarre spectacle" is a phrase that could appear under the dictionary definition for World Wrestling Entertainment.. But even fans were left scratching their heads by this appearance, with one caught on camera appearing to ask "That's it?"
What really happened to Vince McMahon
If you didn't read past headlines about stepping down amid misconduct allegations, you might be stunned that McMahon would appear on TV at all. The truth, as is often the case, is a bit more complicated.
Per The Wall Street Journal, an inquiry began in April concerning a secret payout of $3 million that a WWE paralegal received in January. McMahon allegedly had an affair with the employee. The investigation opened up other, older NDAs relating to sexual misconduct by McMahon and talent relations chair John Laurinaitis.
The misconception at hand comes from WWE's announcement. While it's true that McMahon is stepping down from his chief position while the investigation continues, that's not the whole picture.
McMahon is maintaining creative control of the WWE. For an entertainment company, the creative aspect is a pretty massive slice of the pie. As evidenced by Friday's appearance—and another appearance on Monday—he's not stepping down from the public eye either.
McMahon's WWE character, "Mr. McMahon," it seems, is not under the same scrutiny as his actor. There are no signs that his exaggerated persona will cease making appearances on SmackDown and at other WWE events.
In a way, it's a delicate PR chess move. The headline, "Vince McMahon Steps Down Amidst Investigation," reads like a victory. The sticky truth, that he's not really exiting at all, will have little impact on the general public.
Wrestling fans, on the other hand, are seeing both sides play out, and it's leaving some confused. It's an interesting twist on "kayfabe," the suspension of disbelief at the root of the WWE community. In reality, Vince has stepped down, but in kayfabe, Mr. McMahon hasn't gone anywhere.
This bizarre in-and-out response might reflect the inherent flaws in wrestling's mesh of fantasy and reality. In pursuit of kayfabe, what happens if McMahon is fully ousted? Will an attachment to his fictional persona keep justice from being served? At this point, it's hard to say.
Failure to Launch: Why Is Pixar's Lightyear a Box Office Dud?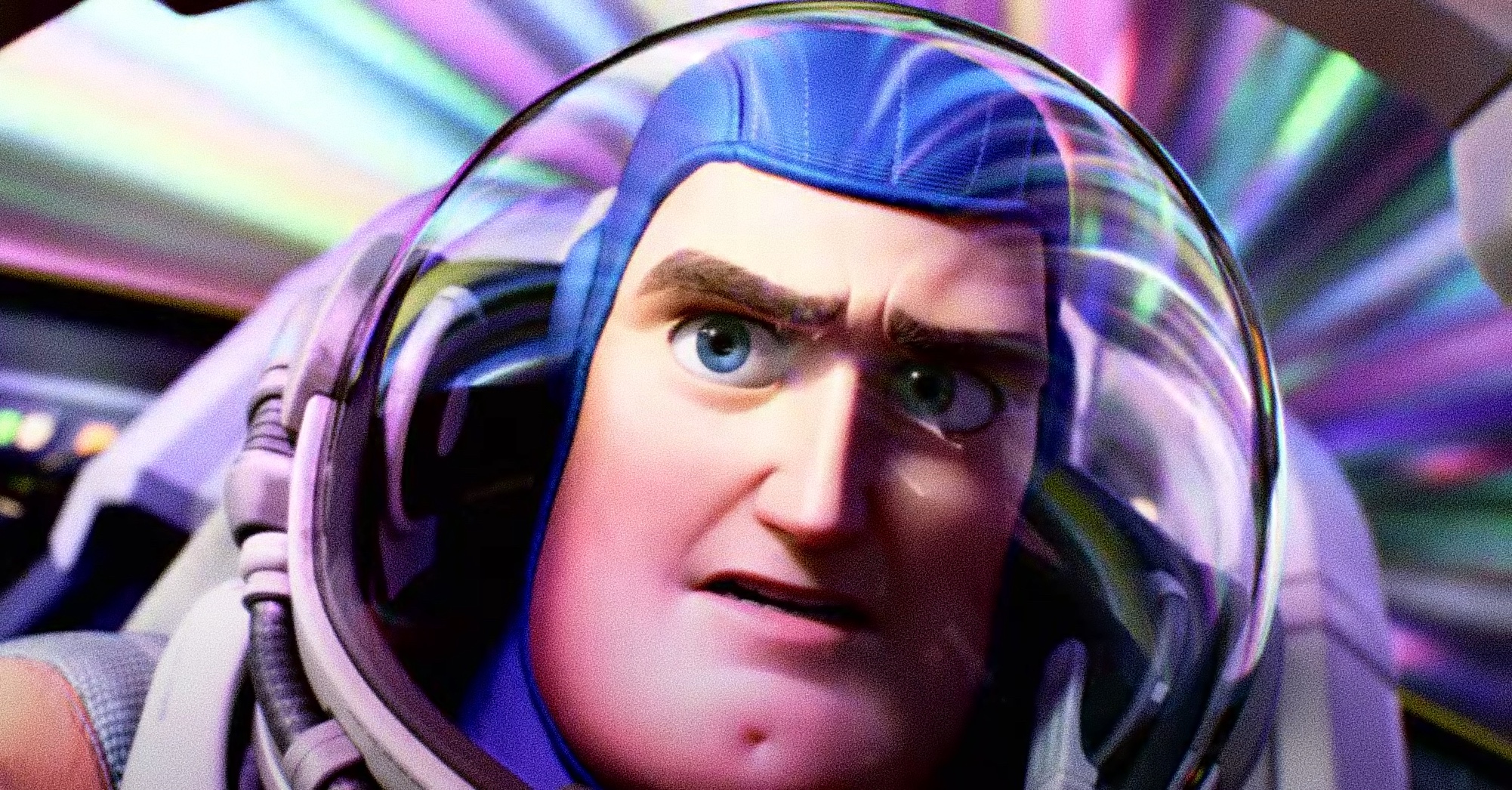 The summer movie season is in full swing, and we're slowly but surely crawling back to business as usual. Non-Marvel movies are hitting, turnout is up across the board, and leggy originals like Everything Everywhere All at Once point to strong signs of life.
There are still huge problems, but we can at least start to fall back on the conventional wisdom. Franchise films still soar, occasional crowd-pleasing originals break through, and Pixar's tentpole release cruises to an easy billion.
Or so we thought.
Just before the pandemic, Pixar crossed a billion with Toy Story 4, one year after crushing it with Incredibles 2. Now, after a string of Disney+ releases, they've taken another big swing with the Toy Story spinoff Lightyear.
Just a week ago, bullish projections had Lightyear nearing a nine-figure opening weekend and cruising to $500m from there. Instead, the family-friendly tentpole opened second, failing to surpass a plummeting Jurassic World Dominion.
Why did Lightyear flop?
If you've been on social media lately, you've seen the headline: Lightyear bombs. Disappointing on its face, but the ramifications go far beyond the potential for a Woody's Roundup spinoff film.
The past couple Pixar films (Soul, Luca, Turning Red) released exclusively on Disney+. Many maligned the shafting of these exciting animated films. It's especially upsetting for Turning Red, which could've easily been one of 2022's runaway box office hits.
Lightyear is the test. A new direction for Pixar's biggest franchise. The most means-tested Pixar film gets the theatrical boost, and if it does well, the other movies follow. For this reason, it is a big deal that Lightyear flopped. So, what happened?
If you frequent Facebook, you've no doubt seen the "get woke go broke" narrative. A gay kiss, which was removed from the film and added back after Disney's March "Don't Say Gay" controversy, has gotten the film banned in several countries. Domestic concern trolls like Ben Shapiro, enamored by Saudi Arabia's officially-sanctioned bigotry, ratcheted up scare pieces on the film in the past week.
In today's new heights of parental hysteria, it wouldn't surprise me if a few thousand families stayed home due to right-wing fearmongering. Still, history doesn't really support the notion that this would have a substantial impact on box office. Multiverse of Madness made big bank with equally-major LGBTQ+ characters. If anything, it could be said that these films' lack of a Chinese release upsets their box office returns, but that doesn't explain a poor opening weekend.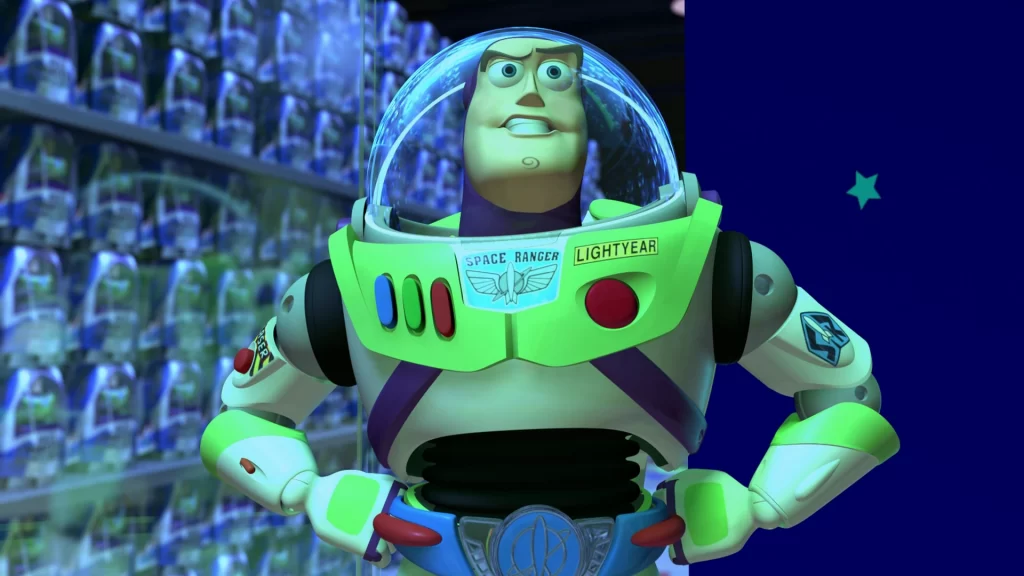 Still others have pointed to the shafting of Tim Allen, replaced in the role of Buzz by Chris Evans. Allen's performance in the Toy Story movies is iconic and truly fantastic. Still, I question the notion that $30 million went missing from beleaguered Tim Allen fans.
The other explanation? Marketing. Lightyear got off on the wrong foot with an unclear premise. Evans' ill-fated explanation tweet only made matters worse. Is this about a real Buzz Lightyear in the Toy Story universe?
One could argue that even today, Disney hasn't totally gotten their story straight. The movie itself explains that this is the movie that the Buzz Lightyear toy comes from. An '80s sci-fi movie that Andy saw. In theaters. In 1995. That's styled like a 2022 blockbuster. You can see how people got lost.
On the other hand, we might just be asking the wrong question.
Did Lightyear flop?
Of course, it's too early to say definitively if Lightyear is a flop. That's not what I'm arguing here.
We're dealing with a case of Hollywood math, the same system by which Suicide Squad's $750m profit is considered a dismal failure. Disney had the wrong idea about this movie as soon as they pushed it for a tentpole opening.
Lightyear's $50m opening puts it in league with Coco and Cars 3, solidly ahead of true Pixar flops like The Good Dinosaur and Onward. It's the highest opening for an animated film since Frozen II. With a COVID handicap still in play, that's impressive.
Pixar's mistake was to angle for a major franchise opening. They applied a post-pandemic framework to the nine-figure openings of Toy Story 4 and Finding Dory. They thought, reasonably enough, that parents would pay big money to turn out for a new, fresh installment in the beloved Toy Story franchise.
Herein lies the real problem. Lightyear is not, in any meaningful sense, a Toy Story movie. It has name recognition, which Hollywood has come to treat as a golden rule over the past two decades. But it follows a completely different character, played by a completely different actor, in a completely different world.
Like I said earlier, Tim Allen's Buzz Lightyear is truly great. But the character is only a toy with an inflated ego, being constantly hit in the face by reality like Sideshow Bob stepping on infinite rakes. So much as wondering about "the real Buzz Lightyear" misses the point of the character.
Lightyear may marginally be a victim of conservative backlash, or poor promotion, or even COVID woes. But fundamentally, it's a victim of its own premise.
What happens now?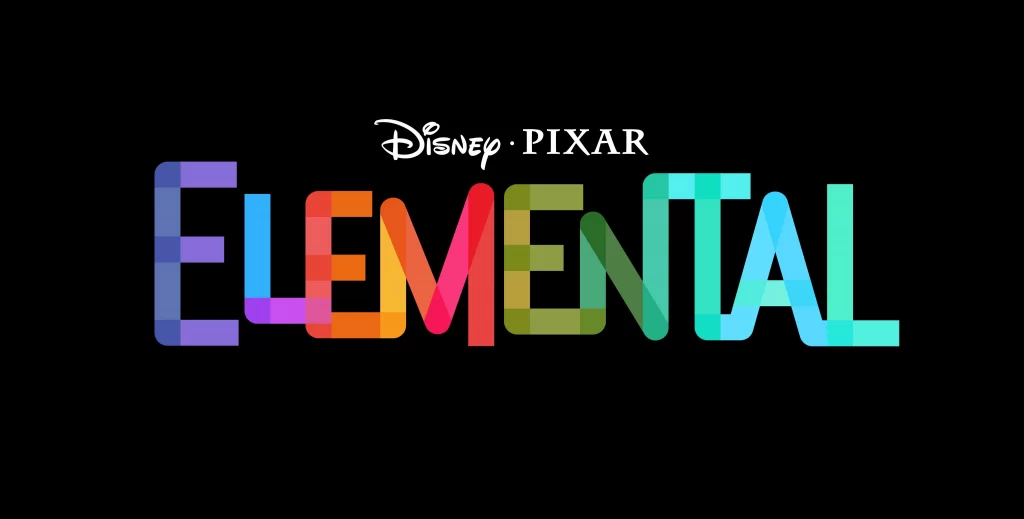 Pixar's next film, Elemental, is already slated for a theatrical release next summer. Barring a huge COVID flare-up or other societal collapse, they probably won't go back on that. Down the line, other Pixar flicks in development may be looking at streaming releases if Disney has their way.
If anything, The Bad Guys' recent success proves feature animation is doing fine. In a few weeks, the new Minions movie will likely confirm that. November's Strange World will tell us if Disney's animation department has any sort of long-term problem.
I can't really recommend that you see Lightyear—in fairness, I haven't seen it myself. If you want variety at the movies, the answer isn't to support whatever Disney puts out. Live a little and see something out of your comfort zone. If Lightyear's fate is already sealed, at least it won't be at the expense of film as a whole.
Review: Jurassic World Dominion
Is it the worst movie of 2022?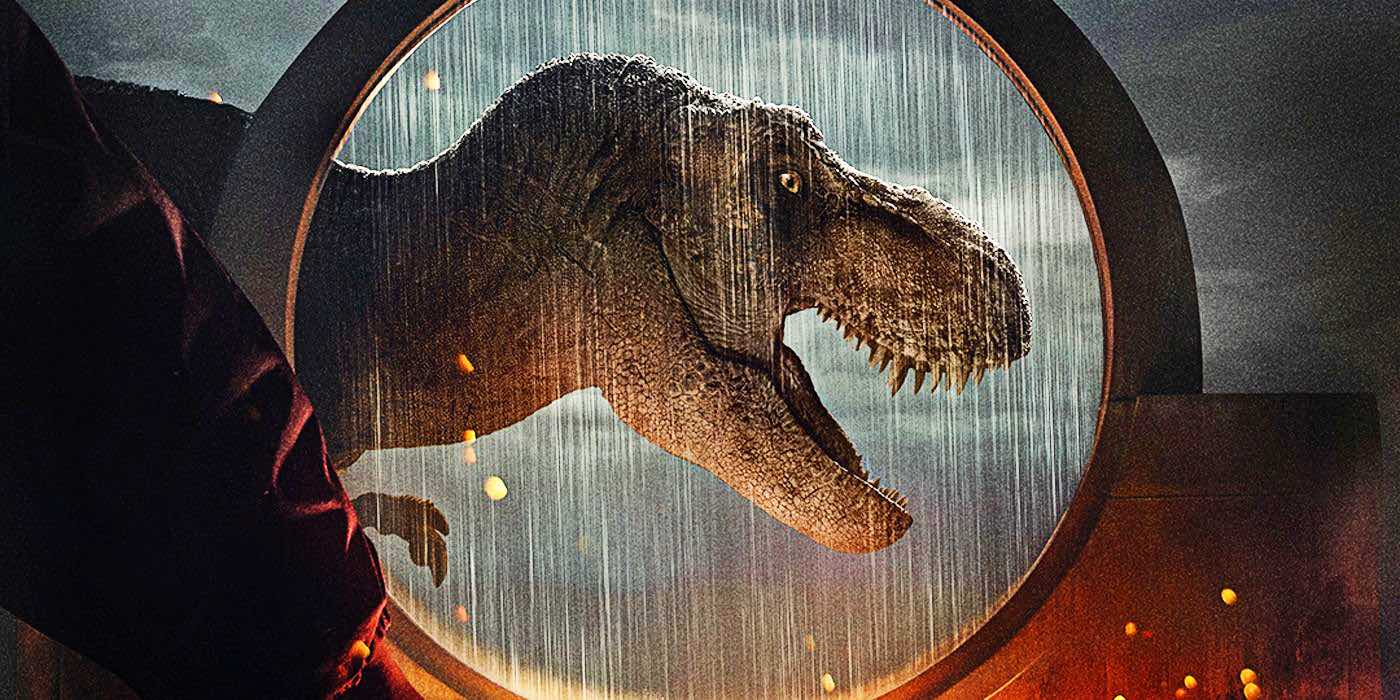 The Jurassic World trilogy makes little effort to hide the fact that it follows the blueprint of the Star Wars sequels.
Sure, Jurassic World preceded The Force Awakens by a few months, but the bones are all there. Start with a reintroduction that rehashes the original story, go left with a new director on the sequel, then bring it all home with a big legacy finale.
There's just three problems:
While I appreciate Jurassic World's cynical subtext, it's no The Force Awakens.
Interesting foray into small-scale horror aside, Fallen Kingdom doesn't come close to The Last Jedi as a piece of cinema.
As irreparably bad as The Rise of Skywalker is, it's no Jurassic World Dominion.
It could definitely be said that Dominion takes notes from the sort of roller coaster filmmaking attempted by Rise of Skywalker and fine-tuned by Spider-Man: No Way Home. Story beats come and go, with instant emotional gratification at the forefront. References to the classic movies supersede plot, characters, even action.
But as many head-scratching decisions as there are in Rise of Skywalker, they generally become clear once you apply this framework. Jurassic World Dominion, on the other hand, undermines its very premise almost instantly. This sets up a carnival of disappointment where literal dinosaurs are a light seasoning and metaphorical dinosaurs roam the Earth.
This popular tweet opines that the Jurassic Park franchise has consistently bungled an inherently winning premise. Before seeing the new film, I was ready to argue that "dinosaur chomp chomp human" is actually not much of a movie once the novelty of dinosaurs wears off.
Whether or not you feel the same, it's hard not to argue that Dominion is wasteful on the dinosaur front. Fallen Kingdom ended with the promise of dinosaurs set loose on human society. This movie's opening newsreel lets us know that the problem is now 80% under control. The animals wreaking havoc in this film are not lifesize dinosaurs, but squirrel-sized locusts.
Truly, only the mind behind The Book of Henry could bring you a Jurassic Park movie where the primary enemy is locusts. Director Colin Trevorrow teased the new Giganotosaurus character as the dinosaur equivalent of the Joker. As insane as that already sounds, the truth is even more absurd: the Giga appears in all of two scenes before her climactic showdown with the T-rex.
This is the film's main issue: in a film meant to deliver on the promise of a Jurassic world, the dinosaurs are never more than set dressing. Instead, we follow the anemic adventures of Jurassic World's new protagonists alongside Jurassic Park's iconic trio. The latter have somehow all turned into Mr. Bean since we last saw them.
Goldblum gives Goldblum, Dern gives Dern, but you'd swear that Sam Neill hasn't acted since 1993. The only person who looks less happy to be here is Chris Pratt. He's gotten so miserably bored of being the biggest star in the world that he's now exclusively interested in voice work and streaming shows that don't exist.
It's almost not worth talking about Bryce Dallas Howard, who's played a completely different character in each of these movies. The movie gets a bit of juice out of Campbell Scott, who replaces disgraced actor Cameron Thor as the weaselly Dr. Dodgson.
If it seems like there's too many cooks in the kitchen, you don't know the half of it. I haven't even gotten to the cloned child from the previous movie (now a jaded teen played by Isabella Sermon) or the helpful rogue agent of BioSyn (Mamoudou Athie). There's a sliding scale of importance, but Dominion certainly has no fewer than six protagonists.
There are fleeting moments of joy in this movie, but nothing to write home about. All told, this Jurassic World trilogy has amounted to a multi-billion-dollar wash. Part of it is the lack of a Spielberg at the helm. Part of it is the groundbreaking visual effects of the original, which no follow-up could ever match.
Still, there's more to it than that. Story, character, dialogue, pacing, every element of this series seems out of whack. On a level, Jurassic World was a cynical commentary on reboot culture. But they always knew they'd have to try to bring it all home with this finale. The premise is flawed, but the ideas are truly rotten.
Will a torrent of bad reviews have an effect on this movie's numbers? Maybe, maybe not. The last two made a billion each, and our current choked-out film market leaves it with less competition.
One can't help but wonder if new streaming releases like Fire Island and Hustle could've eaten away at Jurassic's returns with a wide theatrical release. Instead, its only competition are indie releases like Neptune Frost (an Afrofuturist musical that's much more worth your time).
Jurassic World Dominion is poorly-written, poorly-acted, and even poorly-lit. But above all, it's poorly-conceived, a perfunctory sequel to a franchise of obligation. Jurassic World: Fallen Kingdom made a billion dollars four years ago, and most of us would be hard-pressed to even remember the title. The two kids who were the main characters of Jurassic World don't even appear in this one!
Even fans of Jurassic World and its iconic characters like Owen Grady, Claire Dearing, and Maisie Lockwood (100 points if you can remember who that is) will struggle to enjoy Dominion. Worst movie of 2022? Maybe, but definitely the least worth your money. F
Jurassic World Dominion is now playing in theaters.