FINALLY! Netflix Announces BioShock Movie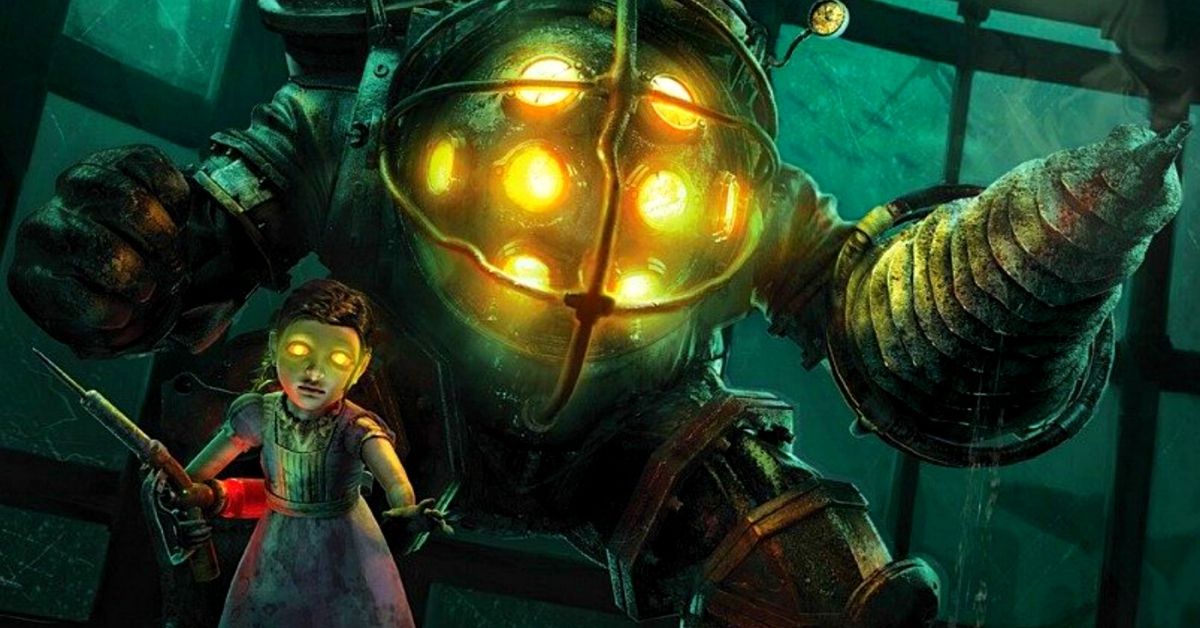 Can it be? Is it true? After all these years, is there finally going to be a BioShock movie? Netflix says so.
Netflix has announced that it is partnering with 2K and Take-Two Interactive to produce a film adaptation of the iconic video game, BioShock.
Looks like those Big Daddies will finally be making their big-screen debut.
BioShock is a first-person shooter game that takes place in an underwater city intended to be a utopia – but is anything but. In a later installment, BioShock Infinite, the "utopia" takes place in the skies.
Take-Two Interactive CEO Strauss Zelnick is very happy:
"Netflix is among the best and most forward-thinking storytellers in all of entertainment today.
"We are thrilled that they share our vision and commitment to the BioShock franchise, which is beloved by millions of fans throughout the world.
"2K's Cloud Chamber studio is deep in active development on the next iteration of the series, and coupled with our partnership with Netflix, we remain highly confident that BioShock will continue to captivate and engage audiences like never before."
This isn't the first time a BioShock movie has been announced. Pirates of the Caribbean director Gore Verbinski was set to direct, but the project was eventually canceled.
There is currently no writer, no director, no cast, and it's not confirmed whether the movie will be animated or live-action. Netflix will have to forgive any potential skepticism from the fans of the renowned video game series.
This wouldn't be Netflix's first video game adaptation. The Witcher is a big success. And although the series is more closely based on the books, one can't help but think of the video game series that accompanies them.
If you are unfamiliar with BioShock, do yourself a favor and play this game. It's a one-of-a-kind horror imagination with some compelling storytelling.
Would you kindly get excited?
Top 10 Gaming Headphones That Are Hot Right Now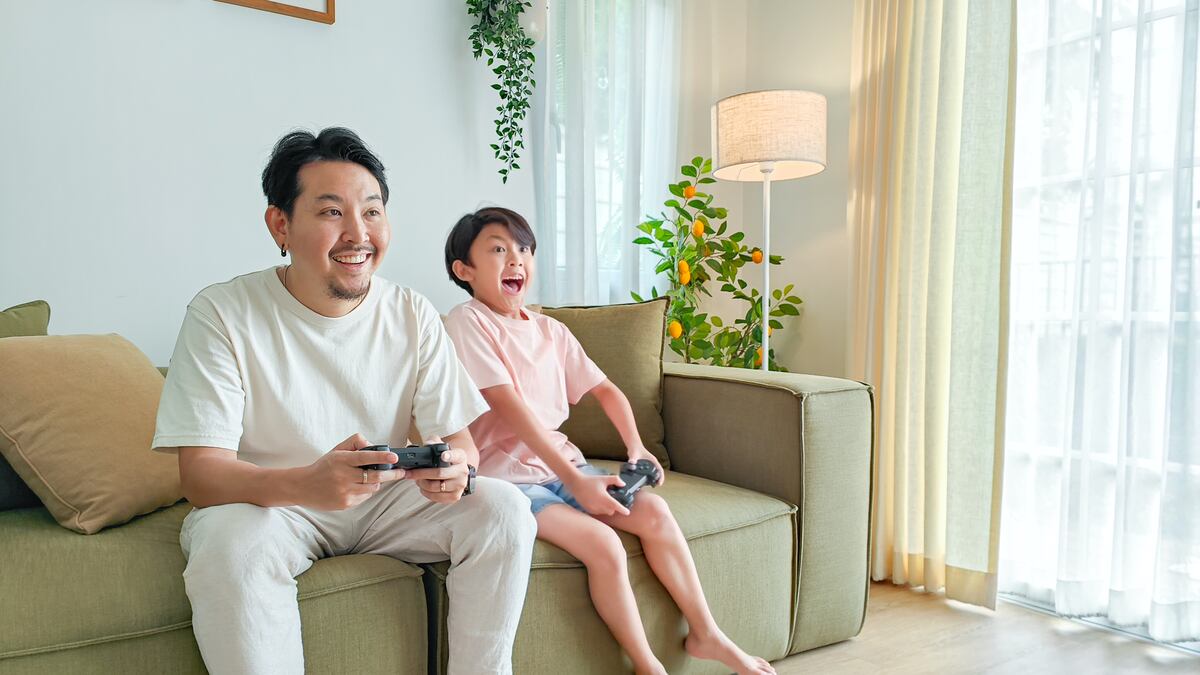 Esports have become a billion-dollar industry right now. And many big companies are using this niche to promote their products through top-performing eSports players and teams. This includes gaming headset manufacturing companies. Whether you're a neophyte or a professional gamer, here are the top 10 gaming headphones you might want to check out.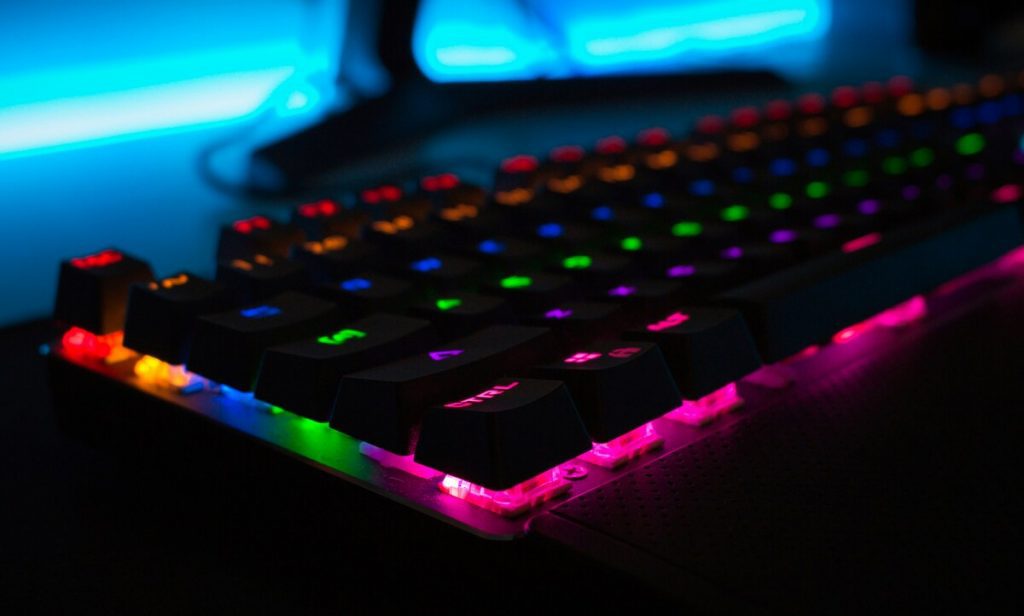 Steelseries has been innovating gaming headsets for over twenty years to improve gaming performance. Hailing from Denmark, Steelseries has been one of the pioneers of eSports products since 2001. The company invented the first gaming mousepad and high-resolution audio system, making their headphones top-of-the-line.
The Steelseries Arctis gaming headphones are designed to keep players comfortable and focused throughout games. It offers performance fabric ear cushions, keeping your ears cool while you play all day. The steel-reinforced adjustable headband locks in a true surround sound gaming experience. Finally, the Arctis models produce an audiophile-grade sound that ensures clear communication with teammates.
Price range: $69.99 to $379.99
Founded in 1994, Corsair is a leading state-of-the-art technology and gear manufacturer for content creators, PC enthusiasts, and gamers. The company also offers esports coaching services and premium streaming equipment on top of high-quality gaming headphones. Corsair is proud to sponsor the top eSports talents who want to pull off the impossible using their high-performance gear. With plush comfort and exceptional sound, the Corsair gaming headsets offer advanced audio sound customization compatible with consoles, Mac, and PC.
The Virtuoso Pro offers many features that professional gamers will enjoy. It has incredible true-to-life audio with open-back ear cups. It also dons a lightweight aluminum-reinforced design that exudes an elegant and stylish appearance. The ear cups are also cushioned with memory foam for long streams and playthroughs.
Price range: $99.99 to $199.99
Audeze is one of the top American award-winning brands that makes the world's most advanced audio systems. The company comprises Grammy-winning audiophiles, engineers, medical facilities, and top eSports athletes. Audeze's engineering team has worked tirelessly to craft the best-sounding gaming headphones for over a decade. Audeze takes pride in its best headphone feature—the attached earpads.
The company has tried different ways to attach earpads to their best-selling headphones. They use adhesives to connect these earpads to Audeze's best-selling upper-end headphones.
Price range: $299 to $899
Razer isn't only known for its high-performance gaming laptops with the best software platform, but the company also boasts high-quality gaming headphones. Founded in 2005, Razer now has 19 offices worldwide and is recognized as the best brand for gamers in Europe, China, and America.
Razer is well-known for its gaming headset with Hybrid ANC technology. The THX achromatic audio amplifier is the best headset for exceptional sound. Plus, Razer prides itself on its SmartSwitch Dual Wireless, which makes streaming and playthroughs efficient.
Price range: $49.99 to $249.99
Creative spearheads the top categories in the gaming industry, especially with its Sound BlasterAxx audio enhancement technology. On top of these gaming headphones, Creative sells highly acclaimed modular wireless speakers and gaming-related gear. Their Super X-Fi USB-C gaming headset with Bluetooth is Creative's best invention to date.
The Super X-Fi garnered 23 'Best of CES" awards within two years since 2019. It delivers high-definition holographic audio, making it feel like your headset has a high-end multi-speaker setup. This model also customizes your sound profile based on your ear and head anthropometry.
Price range: $19.99 to $99.99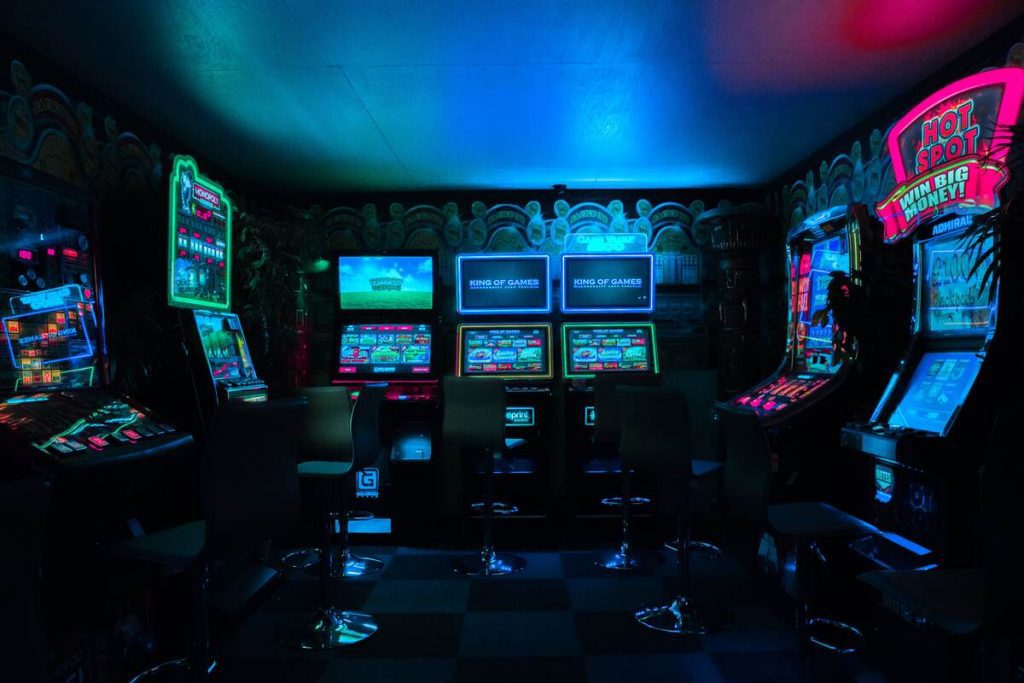 HyperX is known for its award-winning gaming products. From keyboards, mice, and consoles to mousepads and headsets, they've been honing their craft for years. The company consistently delivers products with optimum performance, comfort, aesthetics, and reliability. HyperX gaming products are the top choice for pro gamers, tech enthusiasts, celebrity ambassadors, and everyone in eSports.
HyperX's Cloud Alpha gaming headset is the first ever headset with more than 300 hours of battery life. Professional gamers can play nonstop for days on a single charge! It offers a 2.4GHz connection that offers wireless freedom without compromising audio quality. HyperX's Spatial Audio also helps amp up your audio experience with impeccable and precise sound localization.
Price range: $29.99 to $169.99
If you're looking for the longest-running headset manufacturing company, Beyerdynamic has been creating and innovating for almost a hundred years. Based in Germany, the company boasts new developments in the gaming gear industry with the help of its 400 highly qualified employees.
Beyerdynamic's best-selling gaming headphone is the T1, which boasts a high-end stereo sound for sophisticated audio. It offers a double-sided detachable connection cable for ultra-high-purity OCC7N copper covered with fabric. It's breathable, with replaceable velpus ear pads!
Price range: $69 to $799
Audio-Technica was founded in the early 1960s in Tokyo, Japan. When the founder, Hideo Matsushita, hosted listening concerts, he was frustrated with how challenging it was to achieve high-fidelity listening. He created the first affordable phono cartridge, the AT-1, in Shinjuku, Tokyo.
One of Audio-Technica's best-selling products is the ATH-WB2022, carefully crafted from intertwined marbled walnut, maple, and mahogany wood. But this model goes beyond aesthetics; it offers the most balanced audio output system, with an independent DAC and an operational amplifier.
Price range: $59 to $2,700
Deemed the first company known to pioneer first-to-market patented innovations and features in comfort-driven headsets, Turtle Beach combines a genuine passion for designing the best gaming products with German innovation.
Turtle Beach's most popular gaming headphone is the Stealth Pro headset for the Xbox. It has exceptional audio from 50mm Nanoclear Drivers. The model offers unrivaled, adjustable active noise cancellation and dual swappable battery system.
Price range: $69.95 to $279.99
Logitech is another leading manufacturer of gaming-related products. From its gaming sensor HERO to its game-driven RGB technology LIGHTSYNC, Logitech prides itself on pushing the boundaries of play and tech.
Logitech's best-selling gaming headset is the Astro A450 Wireless headphone for PlayStation, Xbox, and PC/MAC. It provides detailed frequency response and enables precise sound localization. You'll enjoy crisp, controlled mids and distortion-free bass.
Price range: $39 to $249.99
Top 10 Gaming Headphones Under $70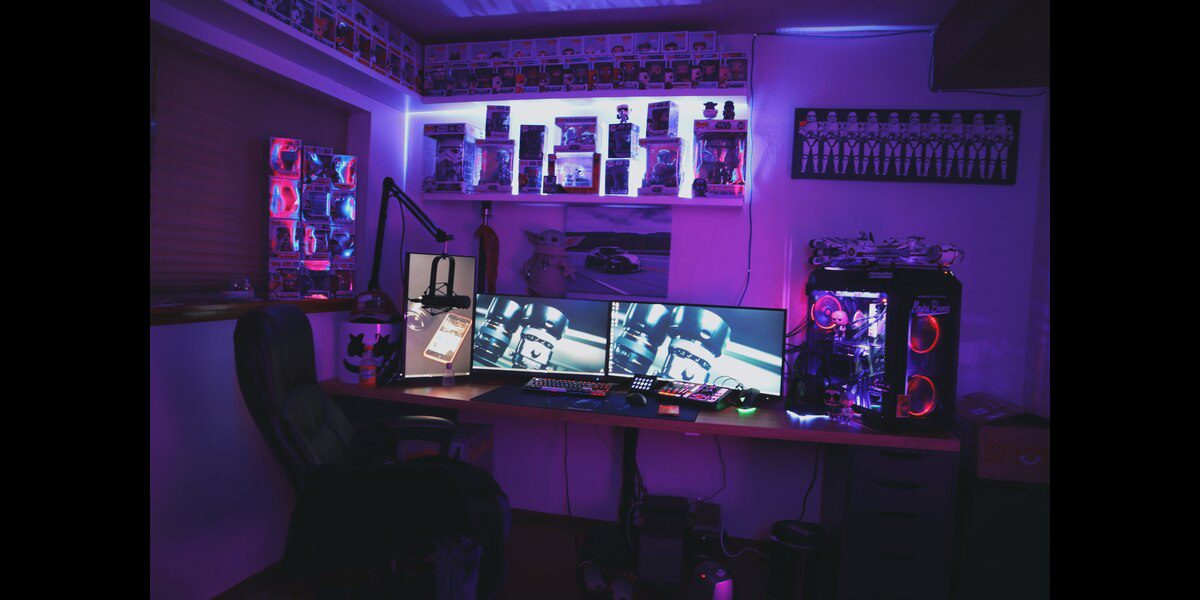 Good-quality gaming headphones are a must when dipping your toes (err, hands) into eSports. For newbie gamers, buying a quality headset might be pricey. But don't fret. We've compiled 10 of the most affordable gaming headphones under $70. Enjoy!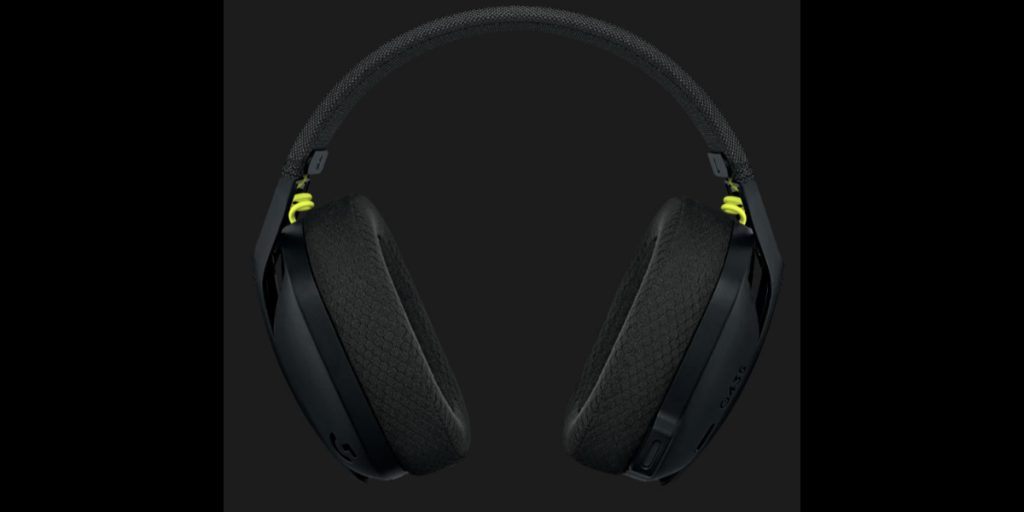 Logitech is known for its computer peripherals and for perfecting gaming headsets for years. One of its cheapest yet reliable models is the G Series G435 LIGHTSPEED wireless gaming headset. Expect powerful and clean sound that reduces background noise. It's also made with about 22 percent post-consumer recycled plastic. This model is Logitech's most sustainable gaming headset.
It also comes in a stylish appearance with three distinct colorways. You can select one that matches your personality and style. A gaming-grade wireless technology, LIGHTSPEED, is integrated into this wireless headphone. With about 18 hours of playtime, this is the headphone for you.
Price: $49.99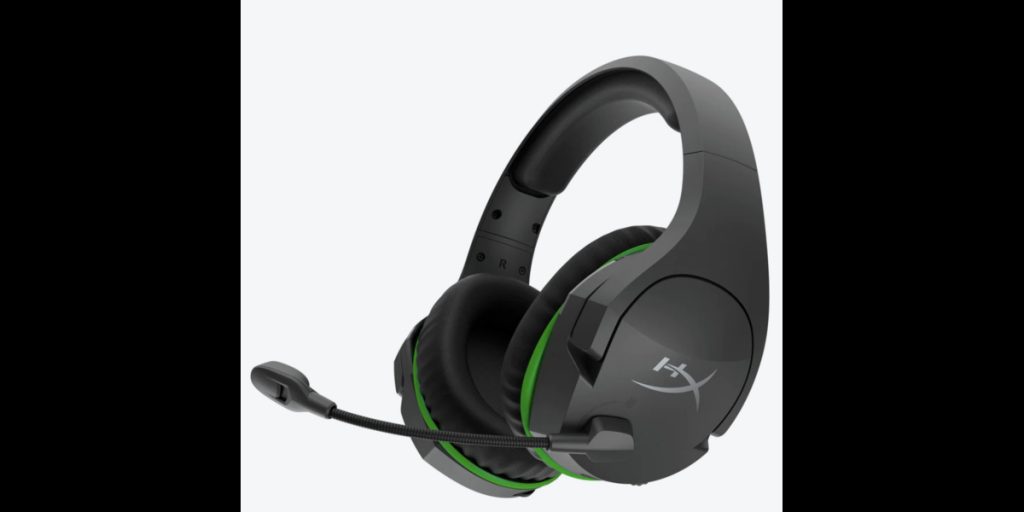 Another contender in the wireless gaming headset division is HyperX's CloudX Stinger Core. The official Xbox licensed wireless headphone is crafted for the Xbox Series X|S and Xbox One. It offers a direct Xbox wireless connection for exceptional audio. You'll also enjoy a comfortable gaming session with its memory foam ear cups made of smooth leatherette and lightweight design.
This model offers 40mm drivers that deliver quality sound and help you stay focused. You can then expand your in-game audio with Windows Sonic for that improved and clear surround sound. It also offers durable steel sliders for reliability and a customizable fit. Finally, take control of communication with your team via its noise-canceling mic and mic monitoring.
Price: $69.99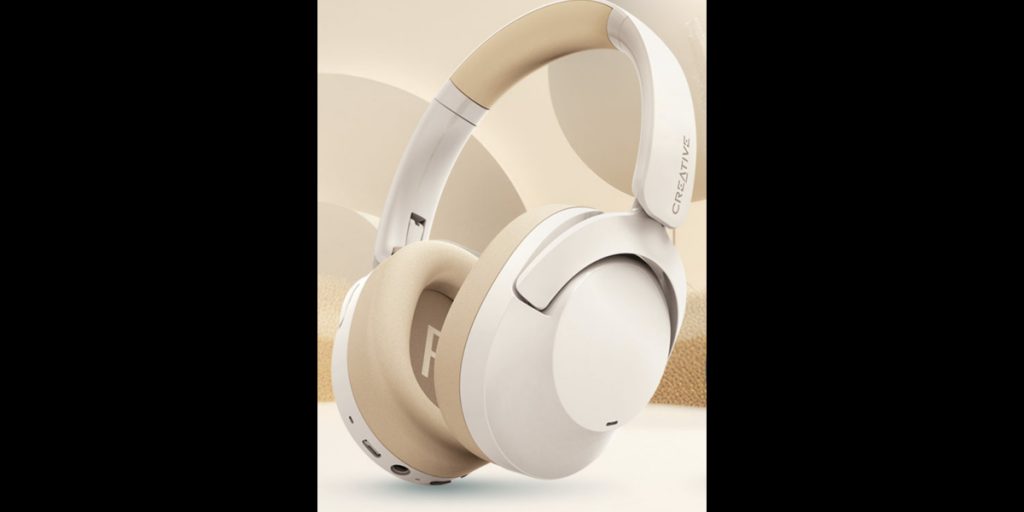 Creative's Zen Hybrid 2 brings you performance, design, and versatility all in one affordable package. It provides gamers with five built-in noise-cancelling microphones. This model is also expertly tuned to offer users clear highs and well-balanced mids via its custom-tuned 40mm dynamic drivers. Expect 100 percent focus because of its tuning-out system that removes ambient noise of up to -30 dB.
The Hybrid 2 offers seamless audio streaming using Bluetooth 5.2 and Multipoint Connectivity. Answer calls while streaming audio from two separate audio devices! Plus, enjoy uninterrupted gaming with about 67 hours of battery life!
Price: $59.99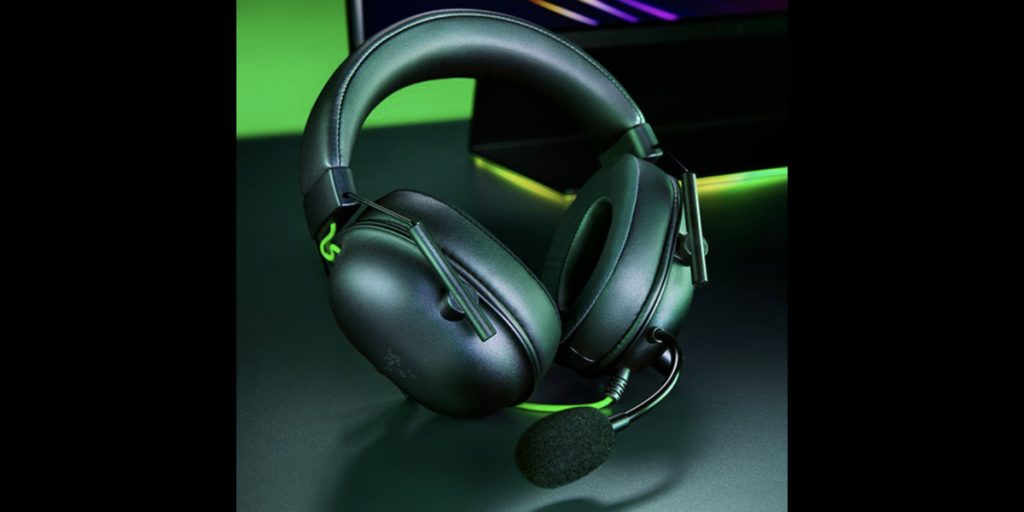 If you want total compatibility with Xbox One, Mac, PC, and PS4, grab the Razer's BlackShark V2 X gaming headset. It offers a standard 3.5mmm port to connect to any output/input. It has a toggle to turn the mic and volume on and off on the ear cup.
This multi-platform wired eSports headset provides a unique Razer HyperClear Cardioid Mic for better and more transparent communication. The earpads are also made from memory foam, making them breathable and comfortable.
Price: $59.99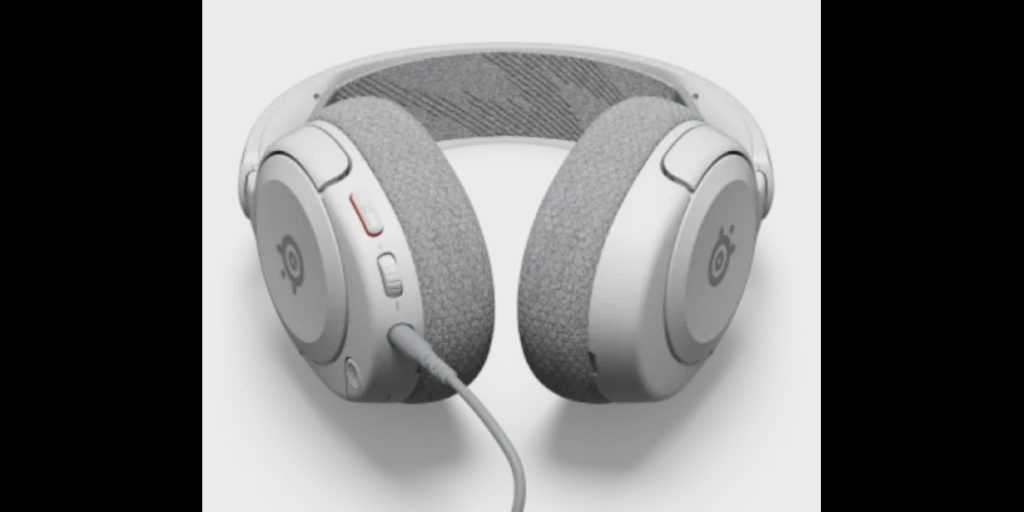 The Arctis Nova 1 by Steelseries is another high-quality gaming headphone for under $70. The Nova Acoustic system boasts custom-designed high-fidelity drivers for exceptional audio quality. It's an ultra-lightweight headset with four adjustability points in the ComfortMax System, giving users a perfect fit.
Another feature is the ClearCast Gen 2 noise-canceling that leverages AI algorithms to minimize background noise. Finally, the AirWeave memory foam keeps your ears cool and comfy, allowing you to fully rotate the earcups for convenient transport.
Price: $69.99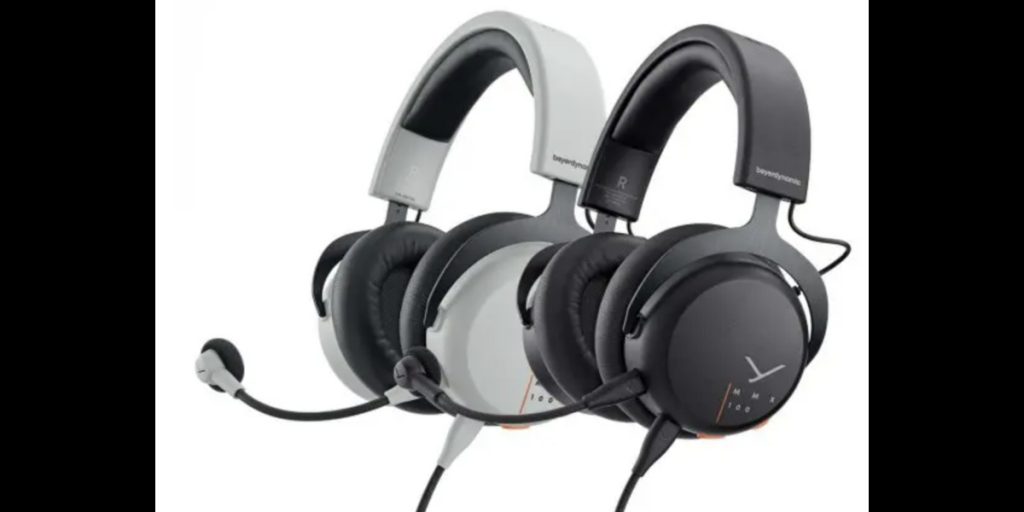 If you prefer an analog gaming headset, try the Beyerdynamic's MMX 100. This analog powerhouse offers clear, precise sound with natural vocal transmission and low ambient noise. It also has a detachable mic, cable, and accessible spare parts. Beyerdynamic's acoustic engineers carefully curated every sound technology in the MMX 100.
Gamers will feel an even more realistic experience playing RPGs. Users will also enjoy precise and sound localization, giving you an advantage in multiple situations. MMX 100's META VOICE is a cardioid condenser mic with a 9.9mm capsule to replicate your voice naturally. Moreover, its intuitive controls let you focus on the game while keeping everything on point.
Price: $69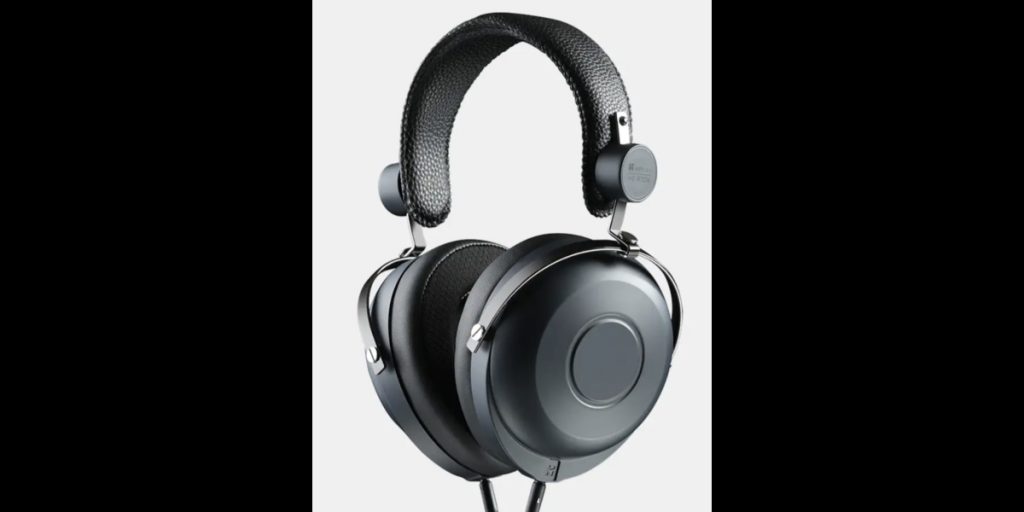 Drop's Hifiman HE-R7DX is the first-ever closed-back gaming headphone in the market. This model offers 50mm dynamic drivers and Hifiman's Topology Diaphragms. It delivers impeccable isolation, open-back level sound staging, and impressive details. This model is undoubtedly a reliable headset for pro studios and homes.
The dynamic drivers ensure midrange focus, low-end punch, and high-end clarity, just what you need when focusing on streaming and playthroughs. This headphone will surely give you an unforgettable experience no matter where you listen.
Price: $69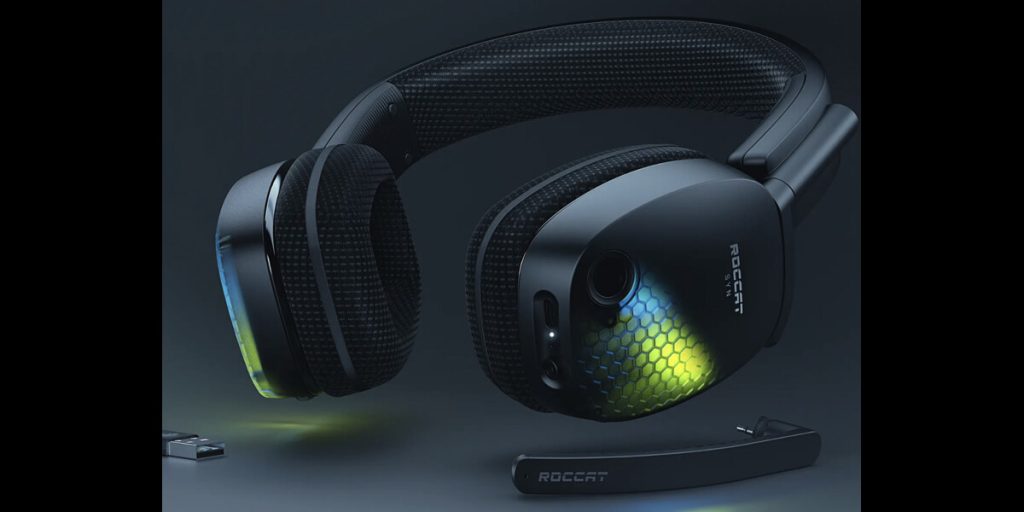 Nothing can get better with the Roccat's Syn Pro Air gaming headset. The Superhuman Hearing technology lets you live longer and play better. You'll enjoy features like immersive 3D audio with 50mm drivers, rapid charge USB-C, ProSpecs memory foam, breathable athletic fabric, and more.
This model uses the TruSpeak mic and an AIMO-compatible 16.8 million color lighting. Users will also receive a two-year manufacturer warranty.
Price: $49.99
If you're looking for a wired over-ear gaming headset, the JBL Quantum 100 is your best. It features the QuantumSOUND Signature, which puts you in the center of heart-thrilling action. Enjoy immersive and accurate sound that lets you hear even the slightest explosion. It has a detachable boom mic for clear communications. Plus, it has a lightweight memory foam comfort to let you play for hours undeterred! 
Price: $35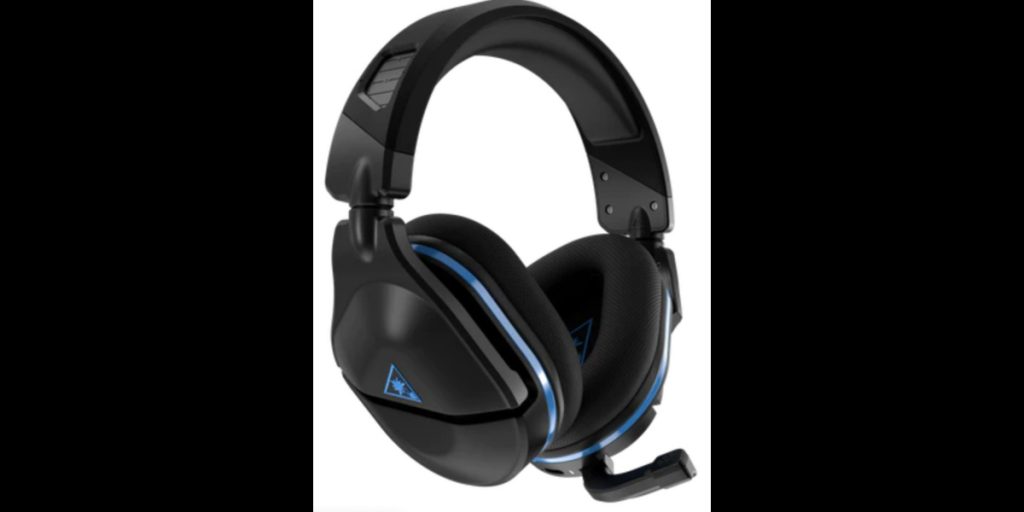 Enjoy immersive 3D audio for PS5 with the 50mm powerful speakers for amplified audio. Never let miscommunication hinder game strategies with the Gen 2 Mic for clear communication with your teammates.
The Turtle Beach's Stealth 600 Gen 2 USB offers glasses-friendly ear cushions if you're wearing glasses. The game-changing Superhuman Hearing Sound Setting lets you customize your audio listening and gaming experience. Overall, this model is a better fit with a bigger sound!
Price: $69.95
Top 10 Handheld Gaming Devices Under $300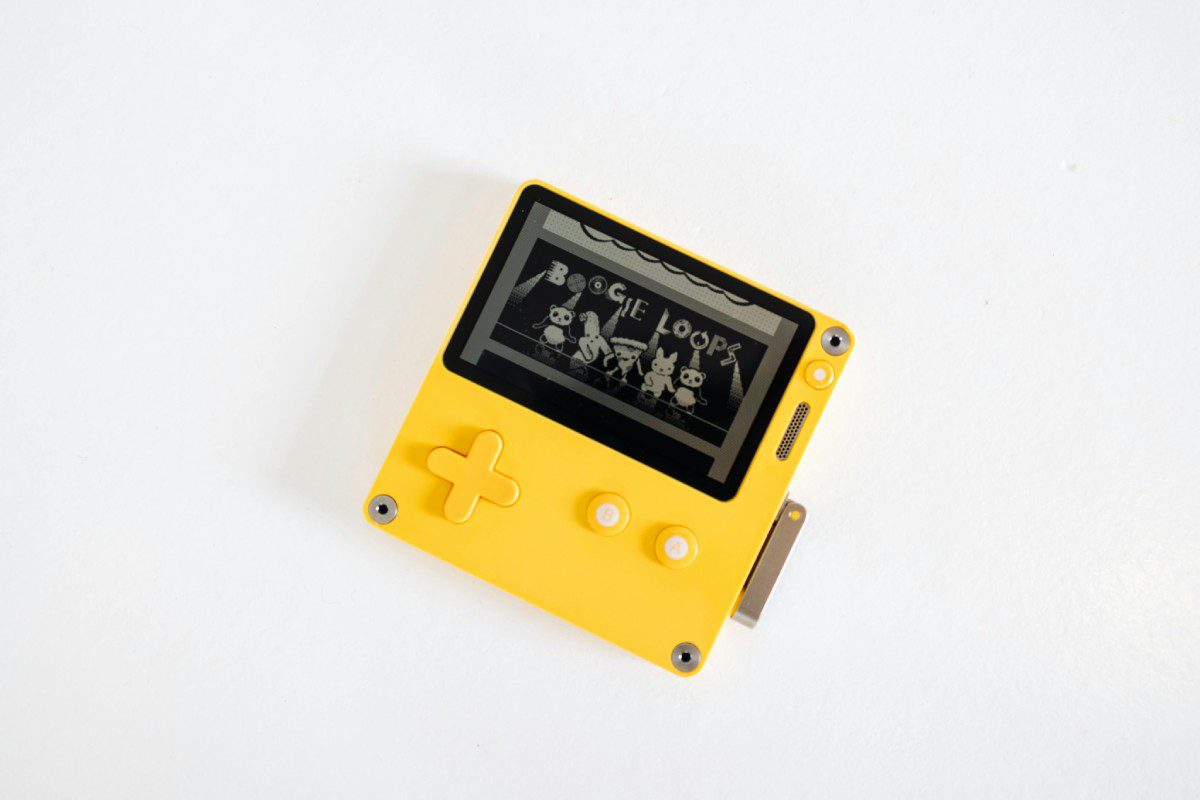 Handheld gaming devices are all the rage for online gamers. Some want to recapture the magic of the old days, where you could play a game anytime anywhere. However, some want to experience the portability of playing PC or desktop games without losing significant game progress. Whatever your reason for buying a handheld gaming device, we've narrowed down your options in buying the best handheld gaming devices under $300!
1. Retroid Pocket Flip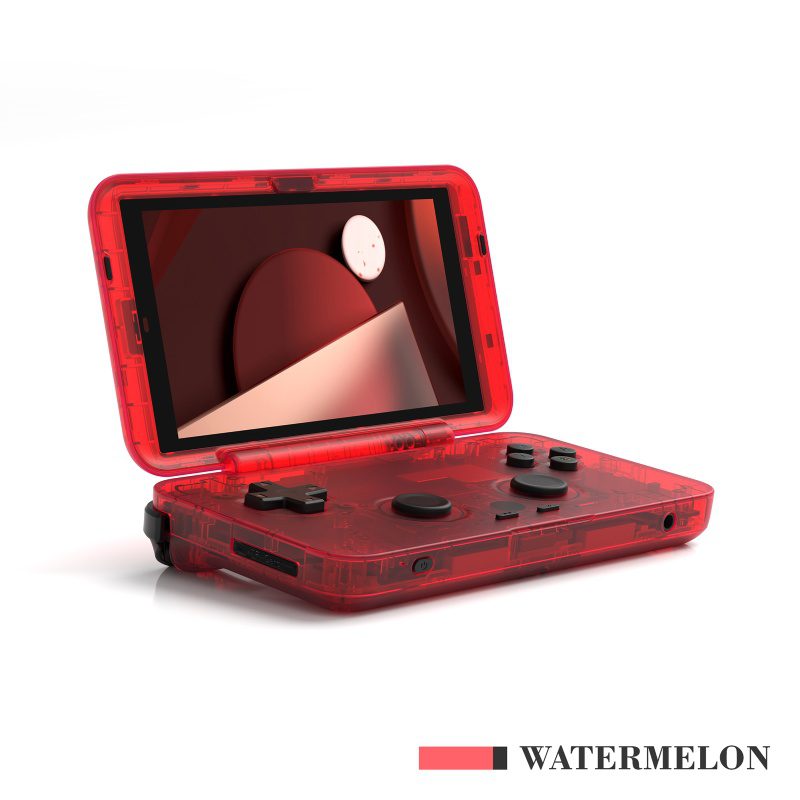 If you're looking for a handheld gaming device that's light on your pocket, literally and figuratively, why not go for Retroid? The Android-powered gaming device lets you play your favorite games anytime or launch an emulator, too! But you can dock the Retroid to your TV or PC to play your game on a bigger screen! The Retroid company offers three devices:
2S Handheld
Pocket 3+
Flip
However, the best option for any gamer is the Flip. Its active cooling system lets you play games for a long time. It has 128GB of storage, allowing you to store all your favorite games on one device. Plus, it has a touchscreen and customizable buttons!
Pricing: $164.00
2. Retroid Pocket 3+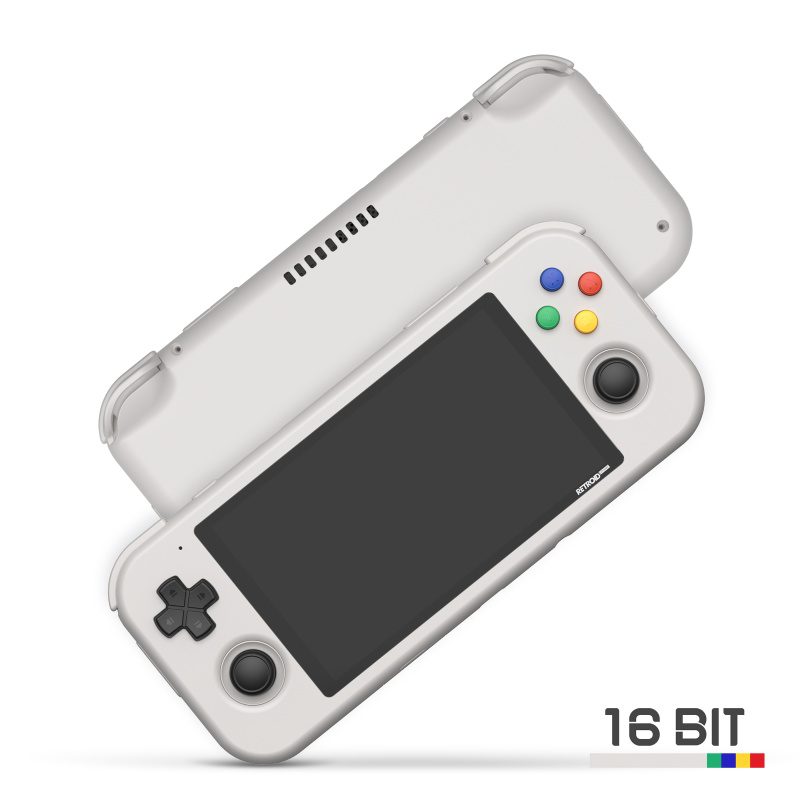 The Retroid Pocket 3+ is another handheld gaming device under $300 to consider. Like the flip, it also has a touchscreen and a game launcher with emulator. Unlike the Pocket Flip, this one has passive heat dissipation, which doesn't fully cool your device. However, it's still worth a try since it's slightly more affordable than the Flip. Plus, with the Retroid Pocket 3+, you have color variants to choose from!
Pricing: $149
3. Playdate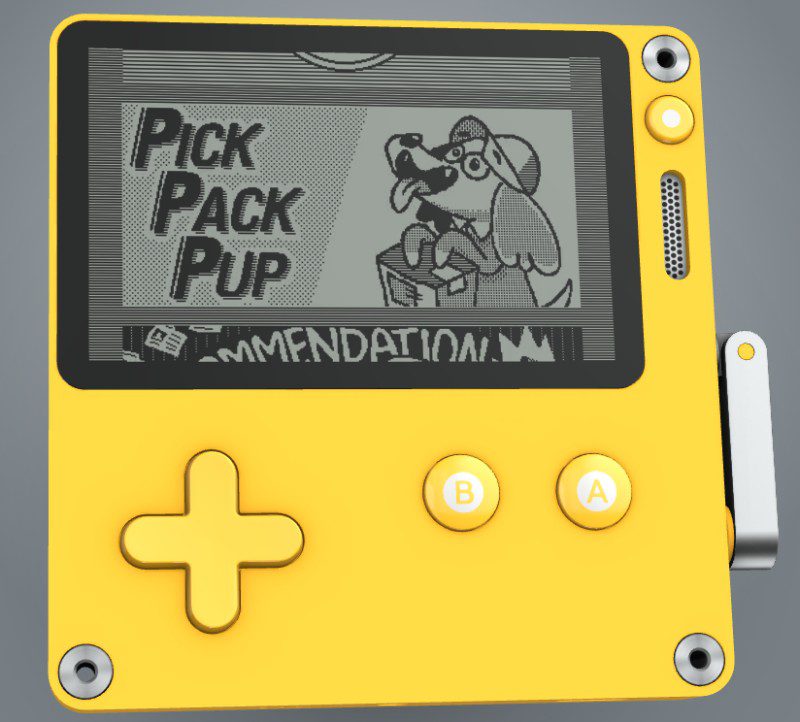 If you want an old-school gaming experience, check out Playdate! It's reminiscent of the old Nintendo Gameboy devices. You can only play 8-bit games, but it's still enjoyable! So far, you can play up to 24 games, which you can purchase on the official store. One advantage of this handheld device is storing it in your pocket! Plus, it has a pull-out analog controller from the side to help characters move and do other actions on selected games!
Pricing: $199
4. Anbernic RG552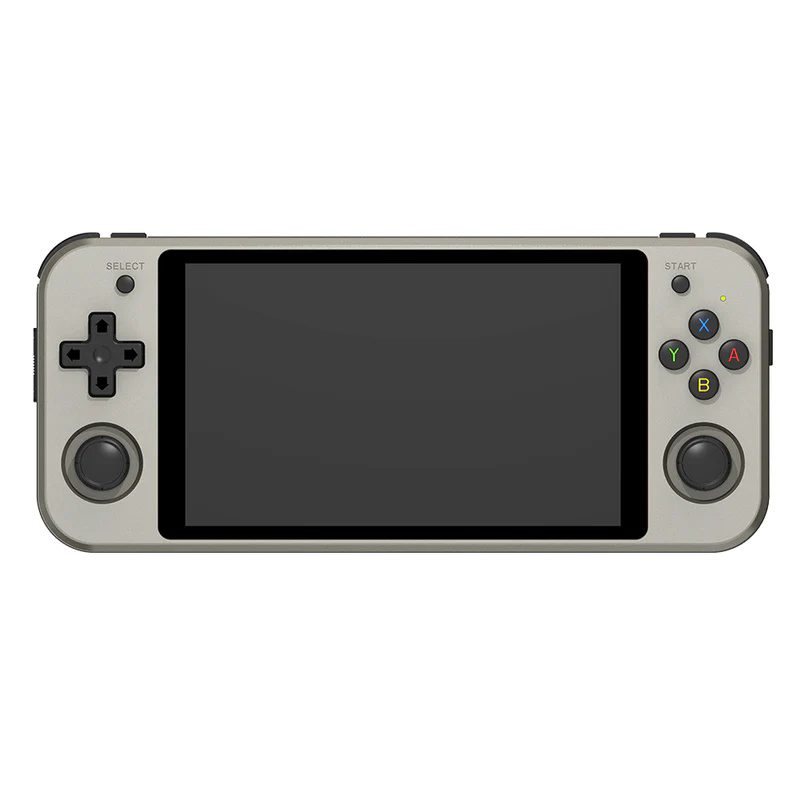 Here's another option to consider if you want old-school-style gaming devices. Anbernic has various models and gaming models to choose from! Most devices are compatible with emulators, allowing you to play games from the past.
But if you want their state-of-the-art device under $300, you can buy the Anbernic RG552. This device has Linux and Android systems, allowing you to play simulators, Android games, and other simulators! Plus, you can expand the storage to play more games.
Pricing: $226.99
5. Analogue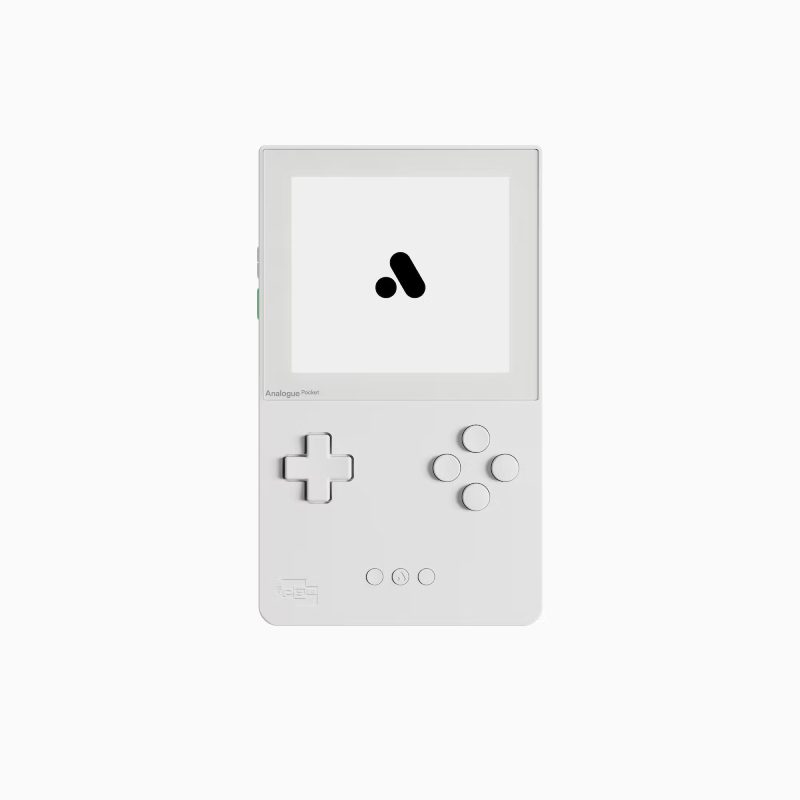 Here's another device paying homage to the old Game Boy models. Their Analogue Pocket model is compatible with your beloved Game Boy games! You can stick a cartridge and play like the old days. Unlike other devices on this list, they don't have emulators.
Despite the 8-bit gaming style, it boasts a high-res screen (1600×1440). Plus, the Pocket is protected by Gorilla Glass, too! However, Analogue isn't just a gaming system. You can also create music and connect it to your other devices! Additionally, they have a multi-player option, letting you play with your friends!
Pricing: $249.99
6. Powkiddy Max2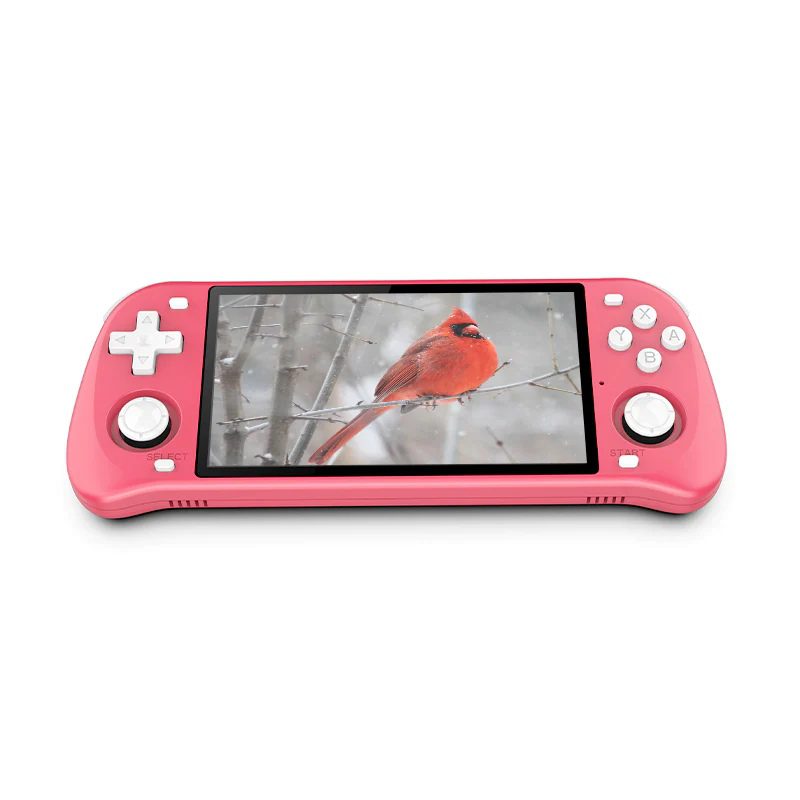 If you also want to select from various models, Powkiddy also offers them to avid gamers like you! Powkiddy has designs that will remind older gamers of their child. Meanwhile, their devices could also be great to let kids know about handheld gaming devices.
Most of their handheld gaming designs have smaller screens but can accommodate simulators. Additionally, some of their handheld devices have a fast-charging option, allowing you to play games for four hours, even on an hour's charge. But you have to go with one of their bestsellers, the Max 2.
It has an ergonomic grip, providing comfort when you play for long. It's compatible with various simulators. Plus, it's expandable to 128 GB.
Pricing: starts at $154.99
7. Ayn Odin Lite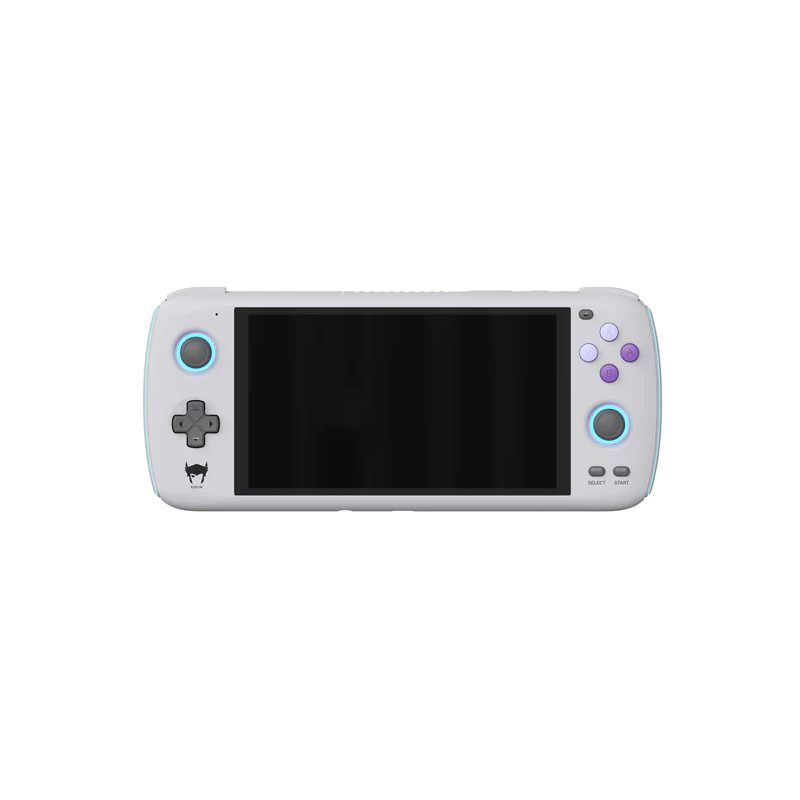 The Odin Lite is the affordable option of their flagship, Odin. However, it's still a powerful handheld gaming device. You can customize the game launcher and set the screen mapping. Additionally, you can have fun playing your favorite online games from the Xbox and PS5 with integrated gaming apps to bring them anywhere. Finally, you have two options when buying the Odin Lite: the 4+64GB model or the 6+128GB version.
Pricing: starts at $237
8. Nintendo Switch Lite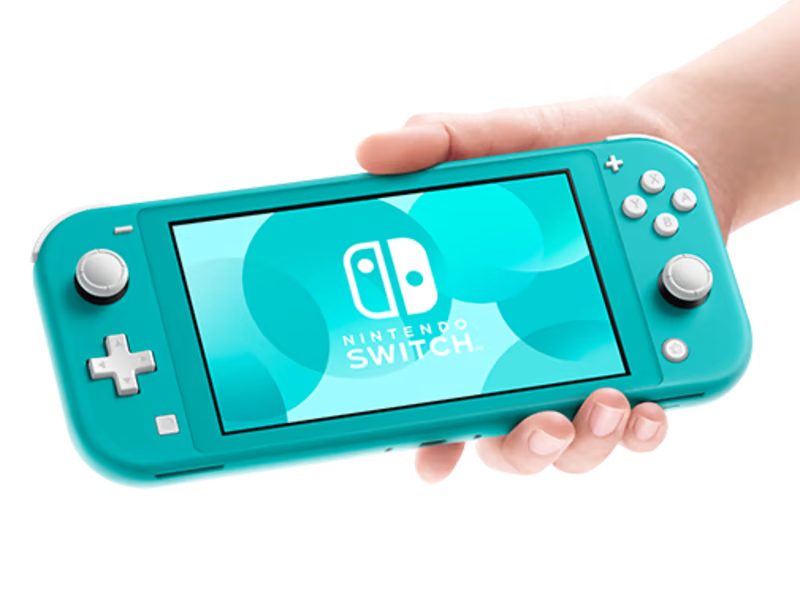 Nintendo Switch Lite is a must-have for gamers who grew up playing the Nintendo consoles. Even if you didn't play the original Nintendo games as a child, it's also one of the best handheld gaming devices under $300, especially if you want to play various games with friends. You can browse their library with thousands of games compatible with the Switch Lite. Moreover, you can get the latest updates and store screenshots to share with friends.
Pricing: $199
9. Portal Retro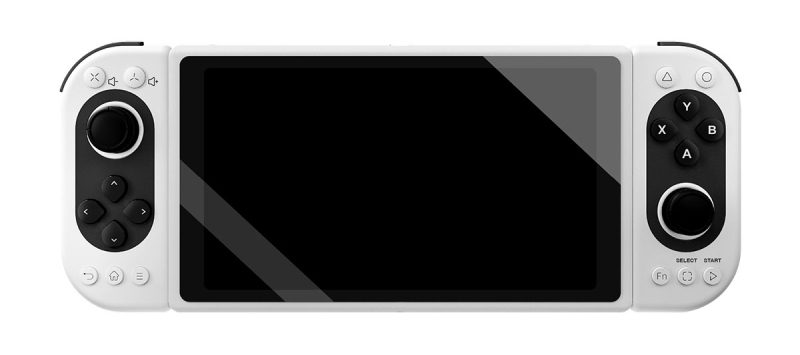 Pimax also has a handheld gaming device under $300. They specialize in VR gaming, but if you don't need it, the Portal Retro is the best device. It's decent with an LCD 2K screen and is lightweight, weighing around 306 grams. Plus, it has a storage capacity of 128 GB with 8GB memory.
Pricing: $299
10. Evercade EXP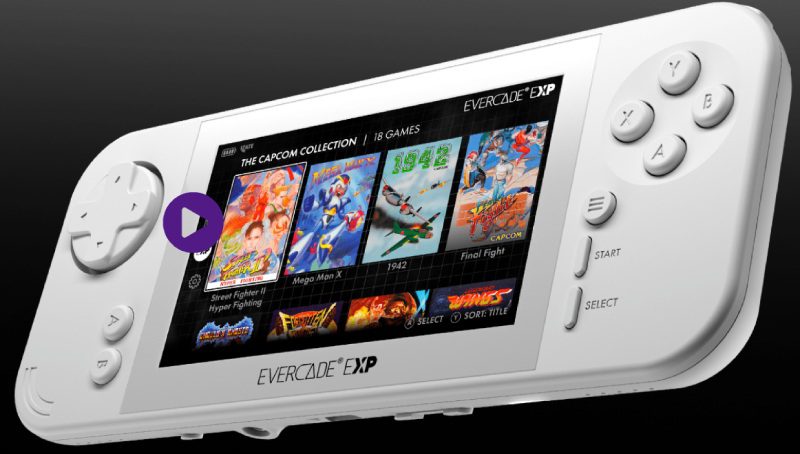 The Evercade EXP is another handheld gaming device to consider, especially if you're a fan of cartridge-based gaming systems. This is the best gaming console for Capcom fans since it has 18 built-in games from the video game company. However, it's not only 8-bit games you can play. In fact, you can also play 3D games with this device! Plus, you can turn it vertically for games meant for vertical gaming. Finally, you can play for up to 5 hours and have 4GB built-in RAM.
Pricing: $149
Final Thoughts
Nintendo's handheld gaming consoles aren't the only ones dominating the market. Your gaming experience can still be exciting when choosing any of these handheld gaming devices under $300. They provide value for money. Plus, some devices make you look back with nostalgia. Nevertheless, you have various options to choose from, considering some have 8-bit capabilities while others have RGB and 3D options!