Why Antonio Brown Deserves Our Sympathy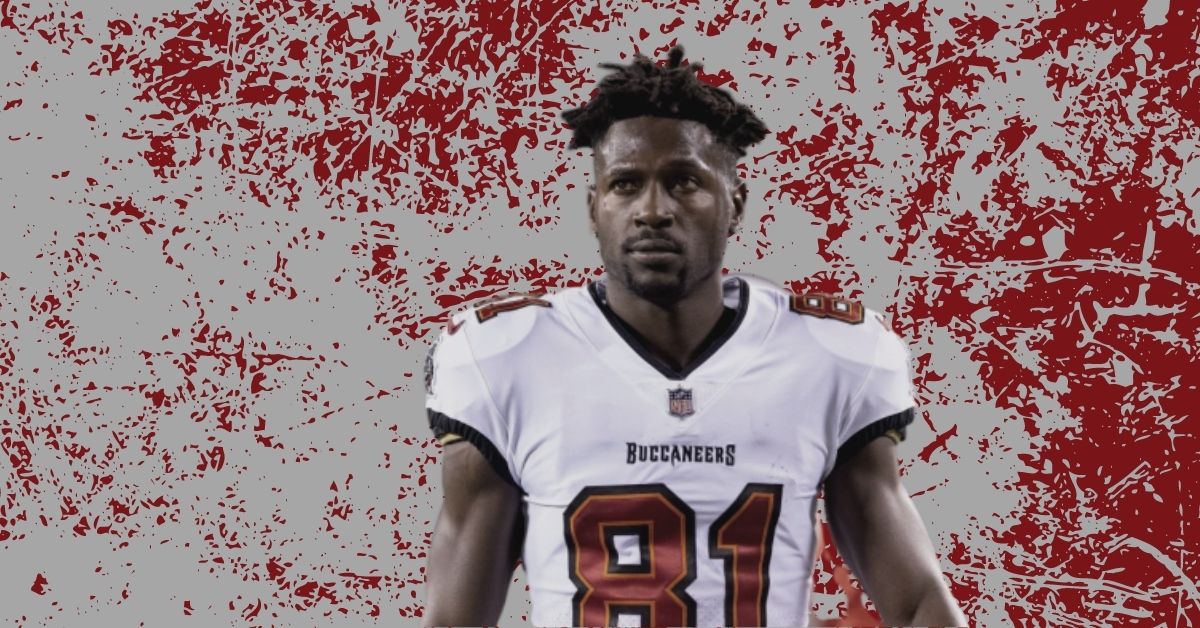 Tampa Bay Buccaneers wide receiver Antonio Brown had a very public meltdown during Week 17's game against the New York Jets. During the third quarter, after a spat with coach Bruce Arians, Brown ripped his jersey and gear off and ran off the field.
"He's no longer a Buc."
Arians suggested in the post-game press conference that Brown was now off the team.
"That's the end of the story. Let's talk about the guys that went out there and won the game."
As of today, Antonio Brown is still a member of the Buccaneers.
What Happened?
Last week, Brown returned after a three-game suspension by the NFL for submitting a fake vaccination card. A player known for acting out in recent years, Brown was already on thin ice as far as Arians was concerned.
When asked to go into the game during the third quarter, Brown reportedly refused, citing an ankle injury. There was a disagreement. Brown removed his jersey, his pads, and his undershirt, and stormed off the field.
The moment went viral as another "Antonio Brown makes trouble" story. But people quickly pointed out that there may be much more going on underneath the surface.
You can hear a sympathetic tone in Tom Brady's comments post-incident.
Why Would He Deserve Our Sympathy?
During the AFC Wild Card Bengals vs. Steelers Game in 2016, Brown was brutally hit by Vontaze Burfict.
Burfict was fined $50K for the hit. He has a reputation for being a dirty player. 
That hit is what many are saying changed Brown's behavior for the worse. Brown has denied that the hit may have caused significant injury in an interview with reporter Josin Anderson.
Anderson: Some people speculate that Vontaze Burfict's hit has adversely impacted your behavior after that. Is that true?
Brown: Nah, he didn't hit me that hard. You know, I got up and walked off the field. We won the game, right? I was alright.
Anderson: So some people when they talk about you, they say Antonio Brown needs mental help. Or he shows signs of needing mental help. Do you need mental help?
Brown: We all need mental help. I'm like an animal in a cage. Like, everyone just talks about me. I can't go out of my house. … Everything I do is in the face of people – facing someone talking – someone making an assumption about me.
Anderson: So you don't feel like you have CTE? You're not concerned about it?
Brown: No, If I had CTE, I wouldn't be able to have this beautiful gym. I wouldn't be able to be creative. I wouldn't be able to …
Anderson: You might have the early stages, AB, just to be clear.
Brown: I don't know. Aaron Hernandez? No, I'm perfectly fine.
Aaron Hernandez certainly comes to mind when reading about Brown's trouble.
Football Is Dangerous … And Fun … But Dangerous
Washington Post writer Sally Jenkins had a great take on Sunday's incident.
"It's easy to be sympathetic to Simone Biles, Naomi Osaka or Michael Phelps for their mental health issues. Their struggles were largely invisible, their confessions soft-spoken.

"Not so much with Brown.

"In his case, he lives his crazy and his pain right out loud, in front of the cameras and social media, and it's unnerving, unlikeable and in some instances perhaps inexcusable, from alleged sexual misconduct to refusing to pay debtors to faking a vaccine card.

"But the remarks of his teammates make it clear that they have deep affection for his best side and view much of his behavior as stemming from emotional unwellness."
Football is a very dangerous game. But it's also an incredibly exciting, very complicated game that is endlessly fun to get into. It's a bonding experience for families, it's a brutal expression of sport, and it's a hell of a lot of fun to play.
People like recently deceased John Madden celebrated the violence of the game. Many still do. But as we learn more and more about the dangers that football injuries create, we have to wonder if the fun is worth the harm.
Prince Andrew Stripped Of His Official Titles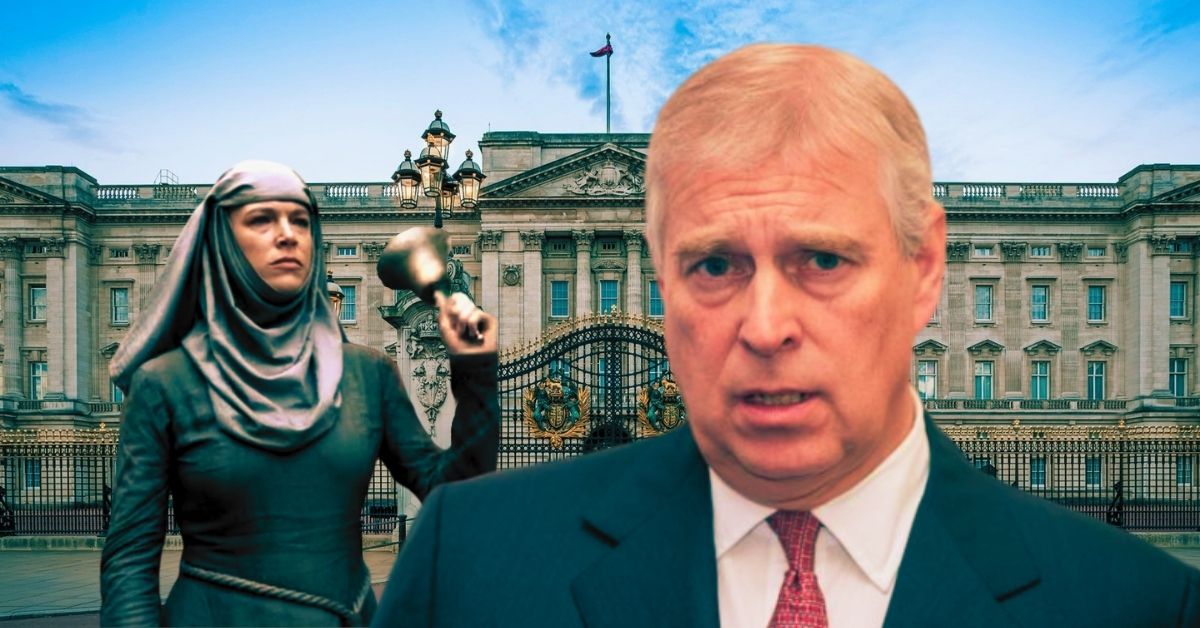 Britain's Prince Andrew will no longer use the title "His Royal Highness" in any official capacity after a judge ruled a sexual abuse lawsuit against him could proceed.
"With The Queen's approval and agreement, the Duke of York's military affiliations and Royal patronages have been returned to The Queen.
"The Duke of York will continue not to undertake any public duties and is defending this case as a private citizen."
Elizabeth has officially had it with Andrew.
"All of the Duke's roles have been handed back to The Queen with immediate effect for redistribution to other members of the Royal Family."
Why Is Prince Andrew Losing His Titles?
On January 12, a New York judge ruled against a motion by the prince's legal team to dismiss the civil suit against him brought by Virginia Giuffre. She first came to media prominence after the whole Jeffrey Epstein thing blew up.
Giuffre alleges that she was trafficked by the Epstein-Maxwell duo while she was 17 and underage.
Prince Andrew denies these claims, of course.
So, Do We Still Call Him "Prince" Or…?
Yes. Andrew was born a prince and remains in the line of succession, he just can't officially use those titles. And just because he's in the line of succession doesn't mean he will end up king. He's got nine people ahead of him, and three of them are children.
Going forward, the media and general public will still refer to him as Prince Andrew. The only official title that he retains is that of Vice-Admiral by the Navy.
So, essentially, the prince has been 'canceled' by the Royal Family.
What Is The Case Against Prince Andrew?
Giuffre claims she was trafficked by Epstein and Maxwell while underage and that the prince was among the friends she was distributed to. She claims these assaults happened in London, New York, and the U.S. Virgin Islands.
Giuffre was able to bring this case against Andrew thanks to New York's Child Victims Act. Enacted in 2019, the law expands the statute of limitations in child sex abuse cases.
Andrew's attorneys have filed a motion to dismiss, but the effort failed. They can try and settle with Giuffre, but that probably won't happen.
Prince Andrew is going to be held accountable.
Sidney Poitier Transformed Hollywood Forever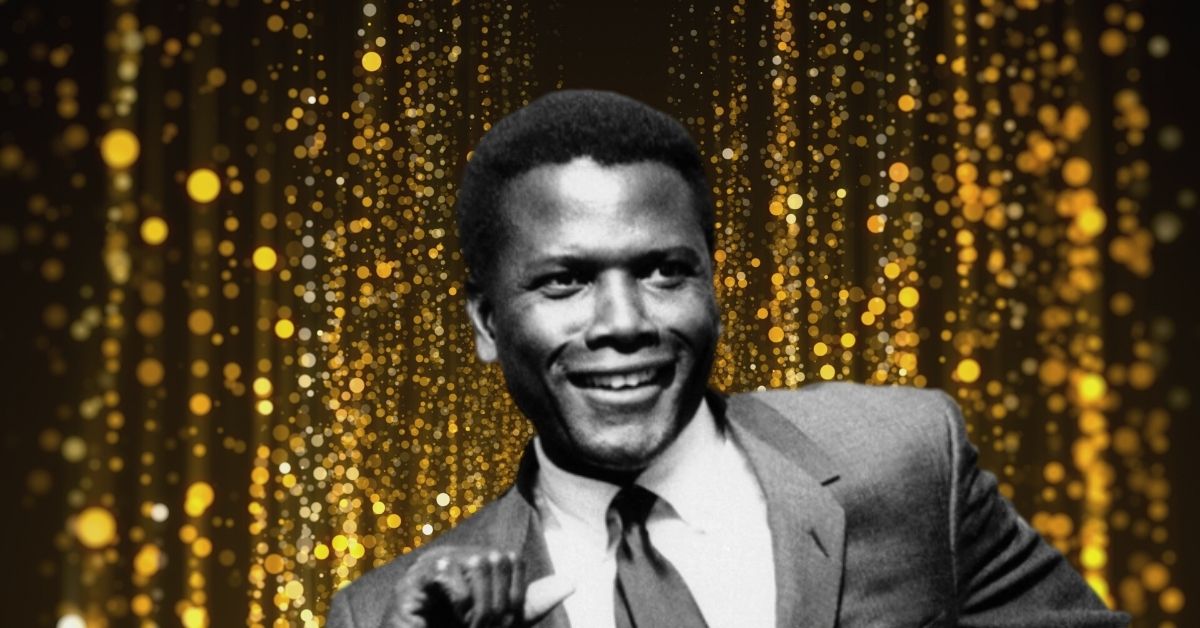 Sidney Poitier, one of the most groundbreaking actors and filmmakers of all time, has died at 94.
Poitier is best known for being the first black man to win an Academy Award for Best Actor. What he will be remembered for is changing Hollywood for the better, forever.
An Unexpected Miracle
Poitier was born prematurely in Miami while his family was visiting from their farm on Cat Island in the Bahamas. He was so small he could fit in the palm of his father's hand. He was not expected to survive, and yet…
When Poitier was 10, his family moved to Nassau. At 15, he was sent to live with his brother's family in Miami. At 16, he moved to New York City where he worked as a dishwasher and joined the army. 
After being discharged from the army, Poitiet landed a role in an American Negro Theater production. 
A Rising Star
Poitier began to score roles that allowed him to stand out for his commanding presence. He worked with legends like Ginger Rogers and James Stewart. He earned his first Academy Award nomination starring alongside Tony Curtis in Stanley Kramer's The Defiant Ones.
A performance alongside Ruby Dee in A Raisin in the Sun on Broadway landed Poitier rave reviews. He later starred in the first film adaptation of the critically acclaimed stage play. 
In 1963, he starred in Lillies of the Field, a film about a black handyman who reluctantly helps a group of East German nuns. Poitier's performance allowed him to make history as the first black man to win the Oscar for Best Actor. 
By 1967, Sidney Poitier was a top box office draw. The films To Sir With Love, Guess Who's Coming To Dinner, and In The Heat of the Night were all released the same year to much success.
It was his performance as Virgil Tibbs in In The Heat of the Night that featured one Hollywood's most iconic scenes: 
The scene had originally called for the character Tibbs to take the slap and walk away. Poitier refused to perform it that way. Instead, he insisted that Tibbs slap the character back. He even had his contract rewritten so that the studio could not edit it out. 
"That kind of a scene, which would have been electrifying on the screen, was either avoided, not thought of…
"And I insisted that if they wished my participation in the film. That they would have to re-write it to exemplify that." 
From Actor To Director
Despite his groundbreaking roles and history-making performances, Poitier experienced brief backlash. Film critic Elvis Mitchell said:
"He suddenly went from being the lone representation of his race to being unfairly castigated as the man who apologized for being Black.
"And he was just working, he wasn't in control of the movie business, he didn't choose to make the movies. He chose to be in them, because he just wanted to work." 
Poitier changed course by turning to directing. His best-known films are Uptown Saturday Night, Let's Do It Again, For the Love of Ivy, Buck and the Preacher, and Stir Crazy – his most successful.
Awards and Accolades
In 2002, at nearly 75-years-old, Sidney Poitier received an honorary Oscar for his lifetime achievement.
"I accept this award in memory of all the African-American actors and actresses who went before me in the difficult years, on whose shoulders I was privileged to stand to see where I might go."
That same night, Halle Berry became the first black woman to win the Academy Award for Best Actress.
In 2009, President Barack Obama awarded Sidney Poitier the Presidential Medal of Freedom, the highest civilian honor in the United States.
Filmmaker Quentin Tarantino spoke his praises in 2011:
"In the history of movies, there've only been a few actors who, once they gained recognition, their influence forever changed the art form.
"There's a time before their arrival, and there's a time after their arrival. And after their arrival, nothing's ever going to be the same again.


"As far as movies are concerned, there was Hollywood pre-Poitier, and there was Hollywood post-Poitier."
Betty White Was Always A Treasure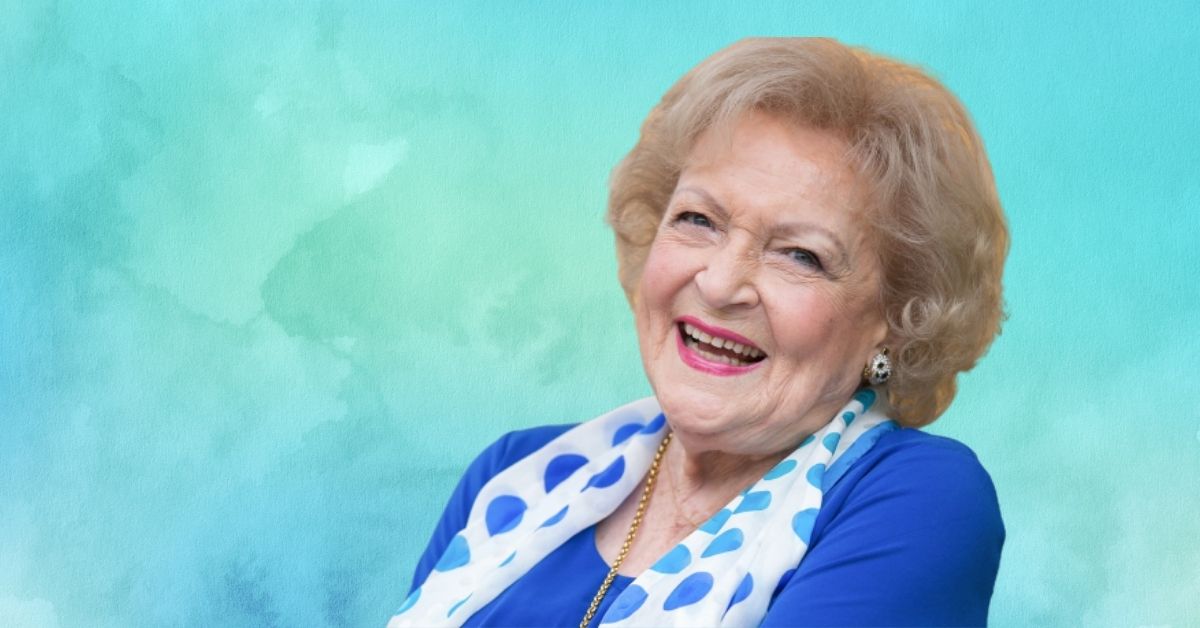 It shouldn't be a surprise when a 99-year-old woman passes. And yet, it was shocking when Betty White passed away just 18 days from her 100th birthday.
Ryan Reynolds said it best:
"she managed to grow very old and somehow, not old enough.
"We'll miss you."
Beloved by all, Betty White entertained the masses for seven decades. She left a legacy unlike any other and lived a life few people could. Many know her from Golden Girls, The Mary Tyler Moore Show, Hot In Cleveland, and her hosting stint on SNL.
But there was so much more to Betty White. Here are some facts about her that you may not have known.
She Won A Guinness World Record In 2018
Betty White has worked in television longer than anyone else in the industry. Her career began in 1939 when she and a classmate danced and sang songs from The Merry Widow on live TV. Her entertainment career stalled when World War II broke out. She worked in radio in 1949 and that's when her career launched with her own show The Betty White Show.
Betty's career was at an all-time high in the 1970s when she joined the cast of The Mary Tyler Moore Show as Sue Ann Nivens, the "happy homemaker," for which she won three Emmys. She later scored the role that she would be best known, Rose Nylund in Golden Girls. 
Betty would make guest appearances on shows until her career had a resurgence in 2009 with The Proposal, starring Sandra Bullock and Ryan Reynolds. This would lead to her famous SNL hosting stint brought on by a Facebook campaign in 2010. She thanked Facebook during her monologue and said she:
"didn't know what Facebook was, and now that I do know what it is, I have to say, it sounds like a huge waste of time."
Betty scored her last major role as Elka Ostrovsky in Hot in Cleveland that same year.
She Didn't Tolerate Racism
From 1952 to 1954, The Betty White Show (first television, second named for Betty) was a daily talk and variety show on NBC. She had complete creative control and even hired a female director (unheard of at the time).
In a first for American variety shows at the time, Betty featured a black man, tap dancer Arthur Duncan, as a regular cast member. Jim Crow south threatened to boycott the series unless Duncan was removed. To which Betty replied:
"I'm sorry. Live with it."
She gave Duncan more air time. The series was quietly canceled by the end of the year.
She Loved Junk Food
"I try to avoid anything green. I think it's working."
Betty White famously loved junk food. If you could picture Betty's perfect meal it would be a hot dog, french fries, Red Vines, and vodka on ice. It's hard to imagine health professionals supporting a diet quite as "devilish," as Betty would put it, like that.
And yet, she made it to 99. Can't argue with the results. Pass the sodium.
She Believed In True Love
Despite marrying twice before, Betty found the love of her life in television host and personality Allen Ludden.
They had met on the game show Password, which Ludden worked on as a host and she was a celebrity guest. The pair married in 1963 after Ludden had twice proposed to her. He wore the engagement ring around his neck until she said yes.
In 1981, Ludden died from stomach cancer. Though they never had children, Betty remained stepmother to Ludden's three children from a previous marriage.
In an interview with Larry King, when asked if she would remarry, she answered:
"Once you've had the best, who needs the rest?"
In an interview with James Lipton of Inside The Actor's Studio, when asked what she would like to hear once entering heaven she answered:
"Come on in Betty. Here's Allen."
According to her personal assistant, who was with her when she died, her last word was:
"Allen"
The World Will Miss Betty White
Betty White was a cultural icon and widely beloved. She served her country in WWII in the American Women's Voluntary Services. She stood up against racism at a time when it would have been easier for her not to. And she entertained us all for seven decades.
Betty White died of natural causes in her home in Brentwood, Los Angeles at the age of 99.