Saidah Nairobi: From Dance Career To Musical Artist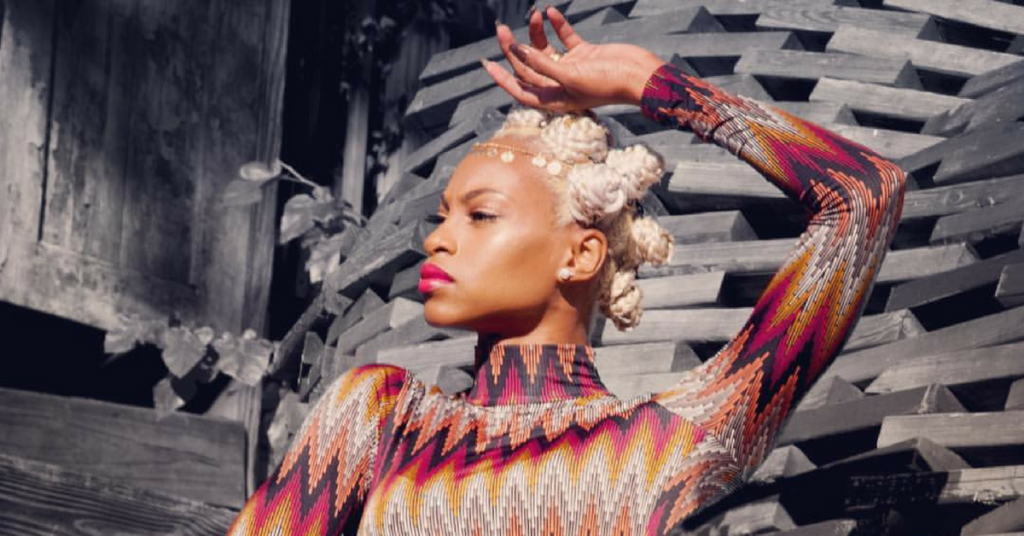 Not everyone gets to go on tour with Beyoncé, but not only does Saidah Nairobi tour with Queen Bey, she's one of her longtime dancers. Saidah does not have any formal training, however persevered through her passion to perform. Along with Beyoncé, she has danced back-up for Usher, Ciara, and Ne-Yo, touring the world and has performed at the Grammys, MTV VMA's, Ellen, The View, Jimmy Kimmel Live, and Late Night With Jimmy Fallon to name a few. Adding on to her accomplishments, Saidah is releasing her
debut single, "We Are,"
created to inspire and empower those who listen to the song. Saidah opens up to Owner's Magazine about her dance career, her debut single, and what motivates her to continue creating as an artist.
How did you get into dancing?
Saidah Nairobi – I've always loved the arts, and attended a performing arts high school in Atlanta, so dance and music have been in my life for a long time.
What inspires you?
Saidah Nairobi – Music, innovative people, creative performances, dancers, my personal and professional relationships, cheerful givers, nature, writing, spiritual guidance.
Who do you look up to?
Saidah Nairobi – The Word of God, my husband, my mother, pioneers and innovators in social movements, poetry, and the arts like Coretta Scott King, Maya Angelou, and Debbie Allen, and iconic entertainers like Beyonce and Michael Jackson.
Why did you decide to make dancing a career?
Saidah Nairobi – I knew I was passionate about music, dance, and performing. And at the time of my decision, I was in college studying to become an elementary education teacher, but I knew that as much I wanted to be a teacher, there had to be a way I could one day incorporate it into my other passions. Dance was my first pursuit, and ultimately became my career, but I knew that there would be more to my journey because there was more that I loved.
Who are some of your favorite artists you've danced for?
Saidah Nairobi – Ciara has become a good friend of mine, we are like family, and she has always had a special place in my heart because it was her and her choreographer, Jamaica Craft, that inspired my dance career greatly. They are the reason I felt there was a place for me in the dance industry. NeYo is also like family, from day one he embraced me like he'd known me all my life. Always positive energy when he's around, and he just knows how to make everyone in the room feel at home.
Do you have any tours coming up?
Saidah Nairobi – I anticipate doing a book tour for my upcoming dance memoir titled, 'The Journey of A Dream,' that will be released in spring 2017. Also, a promo tour once my EP is complete.
What do you do during your off time?
Saidah Nairobi – I spend quality time with my husband, my poodle Juicy, my family, friends, sing on the praise/worship team at my best friend's church, and build towards actualizing the goals of my family.
Saidah Nairobi, Describe your day to day.
Saidah Nairobi – Every day is different. I do not have a routine lifestyle lol. Today for example, I am answering these questions while away in the mountains of Tennessee. Another day I'll be in the studio recording. Another day is full of meetings, another day packing to fly out to work.
What is some advice you can give to aspiring dancers?
Saidah Nairobi – My advice for aspiring dancers is to establish clear goals for yourself first. It's one thing to aspire to dance, but once you realize your dream, what is next? What are your 5-year goals? 10-year? Write your visions down and make them plain. Be a visionary. Study your favorite dancers, favorite tours, favorite artists, and understand what it takes to become a professional dancer. Make sure you are physically strong and skilled to compete with the top dancers in the industry. And, put yourself out there. Social media is the most powerful discovery tool today. Use it to be creative and show your skills. You never know who is watching and looking for talent.
Describe the "We Are" project.
Saidah Nairobi – On the way home one night, my husband and I were listening to Nigerian musician, FelaKuti, and something about the horns we were hearing felt like a call to action. There was so much going on in the news about police brutality and African-American males lives being senselessly taken, I got inspired to write a song that speaks about the power and potential in us as a community. A song that is uplifting, that speaks truth, and also serves as positive affirmations to speak over yourself, your children, your family. We Are Trail-Blazers, We Are Game-Changers, We Are Way-Makers. We Are. We Are Dream-Weavers, We Are Light-Holders, We Are Love Soldiers. We Are. We Are God's Children, We Are Truth-Seeking. We Are Peace-Driven. We Are.
Who is your ideal audience?
Saidah Nairobi – Men, women, children of all ages, races, and creed. "We Are," is a globally uplifting song. It's a song for anyone that wants and needs to feel positive, feel moved, feel inspired.
Where do you see yourself in 5 years?
Saidah Nairobi – I see myself being an ambassador for good causes, being known as a community leader in Atlanta, creating opportunities for young people, reaching homes around the world through art, and expanding my family.
Leading Ladies In Tech: Caitlin Clark Zigmond
Caitlin Clark Zigmond is the Vice President of Product Management at CoreDial. She shares her experience of over 30 years where she has worked with numerous companies under several different capacities. She started out in Hi-Tech as the Director of operations working for a company that built precision hot stages in science and industry, which involved working with one of the first windows based research pieces of equipment. From there, Caitlin decided that she wanted to become an entrepreneur and started her own catering business. Growing up, she cooked at home as both her parents were working, and that influenced her first business. She bought a company with just four employees and grew it to the third largest company in Boulder, Colorado. Caitlin gave up the business to start a family with her partner. Over the next few years, she went from being the first Product Manager for New Global Telecom (NGT), to Product Lead for Hosted PBX, then Advanced Voice at Comcast who acquired Hosted PBX, and finally to CoreDial.
Caitlin spoke about the hurdles she had to face in the workplace and managing a work/life balance. Ruth Bader of the Supreme Court is her female role model because of how she has consistently broken down barriers throughout her career while maintaining a true level of professionalism. Though she's faced immense challenges and a heavy degree of sexism for her role in a previously all-male space, she has a fierce dedication to equality. Caitlin said it reminds her to connect to all those around her, whether it's family or a more professional setting. As Caitlin says, "Be open to new things and stay strong on your life's journey."
Philly Startup PiperWai Solves Your Sweat Problems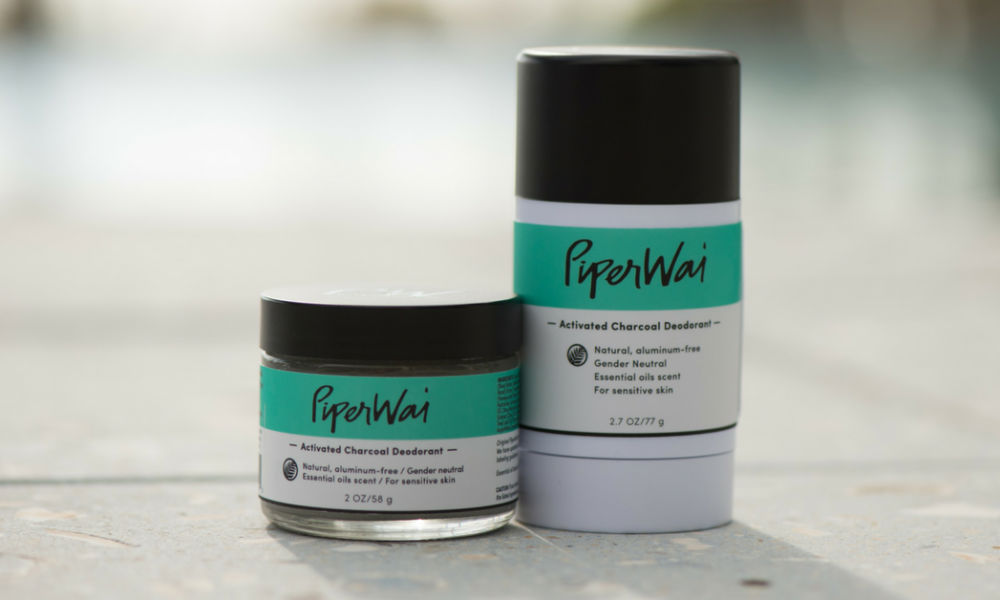 One of Philly's top startups, PiperWai, was founded by Jess Edelstein and Sarah Ribner, two entrepreneurs with a knack for building a brand and staying authentic. They penetrated the highly competitive deodorant market by introducing a natural deodorant that actually works as advertised. Whether you are health conscious or just a regular user, PiperWai was introduced to solve your sweat and odor problems. The team has no plans on moving anytime soon. According to Jess, "Philly startups are extremely supportive."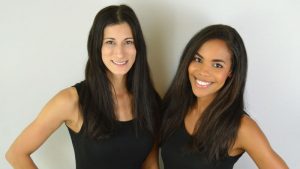 PiperWai is a natural charcoal based deodorant free of aluminum and other harsh chemicals that are usually found in conventional antiperspirants. Jess and Sarah started off with a creme deodorant and recently launched a stick applicator by popular demand. Activated charcoal is becoming an increasingly popular ingredient in cosmetics because of the health benefits and various uses. By using it in PiperWai's deodorant mixture, it absorbs moisture and fights odor without staining your clothes. The essential oils give off a spa-like scent that appeals to both men and women. And, in case you're wondering, it's perfect for sensitive skin!
I had the opportunity to connect with Jess Edelstein, Co-Founder of PiperWai, and was heavily impressed by the perseverance that she and Sarah Ribner has shown for their brand's success long before appearing on Shark Tank. From being 9 year old entrepreneurs in elementary school with their lemonade stand to self-made moguls, there's no stopping Jess and Sarah. As any entrepreneur can tell you, the process is difficult and the hours are long, but the result is worth it's weight in gold. This is the story of two best friends that embarked on an amazing journey together, and there seems to be no stopping them.
Before reaching their height of success with PiperWai, Jess's day job was a real estate agent, selling houses to make ends meet. When PiperWai first launched, Jess and Sarah worked 80-100 hours per week pumping out the mixture into jars by hand. PiperWai has always been a business that has been bootstrapped, even after appearing on Shark Tank. Their first office was a closet, but expanded exponentially as demand began to rise. Real estate money became less significant and PiperWai became the core focus. Jess and Sarah moved production from making 300 jars at their home office to a copacker to keep up with demand. PiperWai is now the 3rd fastest company on Shark Tank to reach $1 million in revenue and the business has grown 6000% since.
You can now find PiperWai in every GNC in the country and every Whole Foods in the Mid-Atlantic region. You can also find them at over 200 independent retailers and online on websites like Lucky Vitamin. When they first appeared on HSN, they completely sold out. Not only is PiperWai good for your body, they do good for the community as well. They donate a portion of their sales to non-profits. Bloggers rave about PiperWai and express how much the natural charcoal based deodorant has changed their daily routine.
One of the best piece of advice Jess has is, "Bootstrap everything until you cannot anymore. Work out of your apartment. You do not need to appear fancy early on. Reinvest back into your product. It's going to be hard. No matter how hard you work, it is going to be difficult. The short term discomfort is beneficial." Entrepreneurship is not for everyone, but for those, like Jess and Sarah, who persevere and continue to invent in the business, the benefits are astronomical. They enjoy the flexibility of not being chained to a desk. Jess has not set an alarm in 2 years. Entrepreneurship feels more rewarding to these founders, especially after all the effort and looking back how far they've come.
Finding the right deodorant takes a large amount of commitment, something that these young founders understand. PiperWai went all natural with their product and is quickly cornering the market by outperforming their competitors. Jess and Sarah has come a long way since mixing the PiperWai formula in a closet to the sound of Taylor Swift.
How To Find Your Dream Job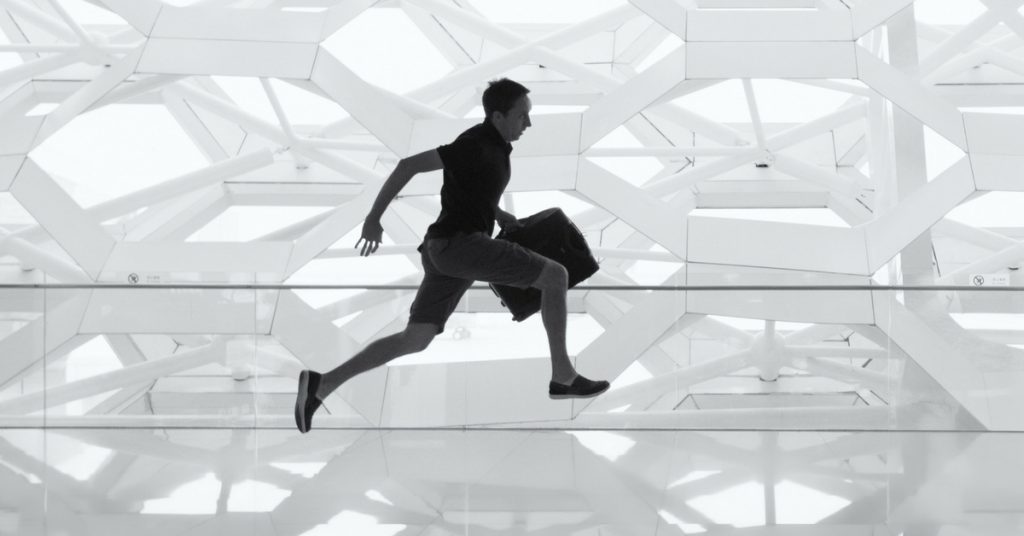 Do you remember being in your teens and people asking you what you wanted to be when you grew up? Most people do not normally have an answer to this question, which is quite understandable since most of us don't have a career path figured out at this stage in our lives. The good news is that you don't have to decide on your career after high school or in college. According to Forbes, most of us will have 15 to 20 jobs in our lifetime and could end up changing jobs every 4.4 years.
With all the career options available, how do you find your dream job?
Strength
One ways to find your dream job is to play to your strengths. If you're good at writing for example, you can be a teacher, journalist, copywriter or author. If you're the outdoorsy type, you can be a trail guide, camping guide or survival expert. Your love of math and solving problems can make you a good coder. Your strengths are a good indication that you should be doing something with them. It is also easier to be happier of you have a career that suits your strengths.
Take Classes
Taking classes and trying something new can help you discover your passion and lead you to your dream job. You can attend workshops, scour YouTube tutorials, or read books to find out where your passion lies. Exploring and finding out what you like can lead you to career paths you've never thought of before.
Work Environment
Another way to find your dream job is to consider what kind of working environment you thrive in. For example, for people who like being flexible and independent, working online might be a good option. For those who prefer a more traditional form of work environment, there are plenty of office jobs and career options. The same is true for people who like being outdoors or close to nature. Working in an environment you like can lead to better job satisfaction and help you fulfill the lifestyle you want to lead.
What Makes You Happy
Doing what makes you happy can lead you to your dream job. There are many things we like to do for "fun" that actually makes us happy. For instance, some people have fun working with children, which can lead to a career in teaching or child psychology. People who have fun while working with crafts can become crafting gurus with businesses. Doing what makes you happy is a good way to make money while having fun at the same time.
Informal Interviewing
Set informal meetings, like meeting over a cup of coffee, with prospective employers and people in the industry to discuss job expectations and see if they are potential fit for you. This process can help you find your dream job by eliminating jobs or industries that are not suitable for you. With the information you get from your informal interview you can make the decision process easier while networking possible contacts in the industry.
Finding the dream job is a challenge that everybody faces. There are many people working today who are not happy with their jobs but do it anyway to put food on the table. Finding your dream job will help you do the same, but at least you are happy working in an industry you love and are passionate about.