Greenery: Pantone Color Of The Year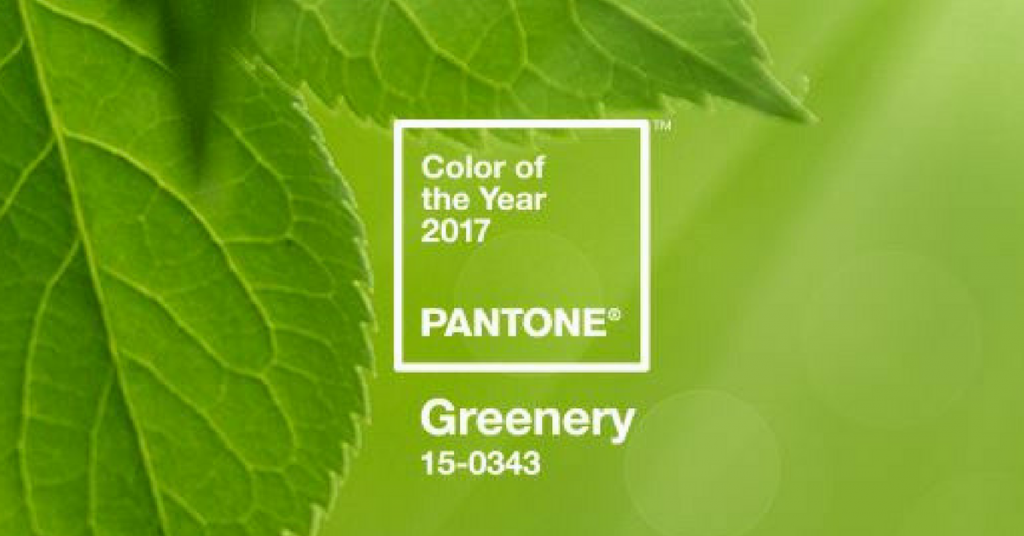 Greenery, a refreshing and revitalizing shade is the color of the year for 2017 according to Pantone Color Institute. The organization has been choosing a color to symbolize the current cultural climate since 2000. For 2017, Greenery a fresh and zesty yellow-green shade that evokes the first days of spring will influence trends in all facets of design not limited to fashion, architecture, interior décor, and even food.

According to Pantone, Greenery is nature's neutral. The color should be able to provide "some hope" after the confusing US Presidential elections late 2016. Leatrice Eiseman, Pantone Color Institute executive director told the New York Times says that "We know what kind of world we are living in: one that is very stressful and very tense. This is the color of hopefulness, and of our connection to nature. It speaks to what we call the 're' words: regenerate, refresh, revitalize, renew. Every spring, we enter a new cycle and new shoots come from the ground. It is something life affirming to look forward to."Hope is clearly evident when you look at Greenery. It signifies a fresh New Year, healthy food resolutions and lifestyles, vegetarian trends, and love for the outdoors which is getting more and more popular. But most importantly, Greenery reflects the environment. In today's world "environment" and refers to the ''Go Green movement. Pantone has even partnered with AirBnb to create experiences in nature for their users that is inspired by the color.Greenery also reflects the growing desire to reconnect with nature and to disconnect with technology. Laurie Pressman, the Pantone Color Institute's vice president, told to FORBES that Greenery reflects our need to take a break, to stop and breathe.But, perhaps more importantly, the color represents a divided cultural and political landscape. Contrary to popular belief, Greenery is not about the color of money, because nature is free. Greenery does not represent the "green with envy" state of mind unlike 2013's color of the year, emerald. Pressman is referring to Vivienne Westwood's motto of "buy less, choose well, make it last" which also influences her current collection. Aside from Westwood, other designers and clothing outlets like H&M, Gucci, Kenzo, Balenciaga, and Michael Kors are starting environment friendly lines and choosing Greenery to headlight their colors for 2017 as reflected during the last New York Fashion Week.Because Greenery is nature's neutral, it is a life affirming shade. As people become more submerged in technology and modern life, the deeper the desire to reconnect with nature and to choose a simpler way of life. The color reflects man's craving to shift from physical beauty to the inherent beauty and bounty of the natural world.

Pantone encourages people to wear Greenery to symbolize protecting the environment and the need to shift to a life closer to nature. They hope that people will wear the color as a statement all year round.
Succeed As A Veteran Owned Business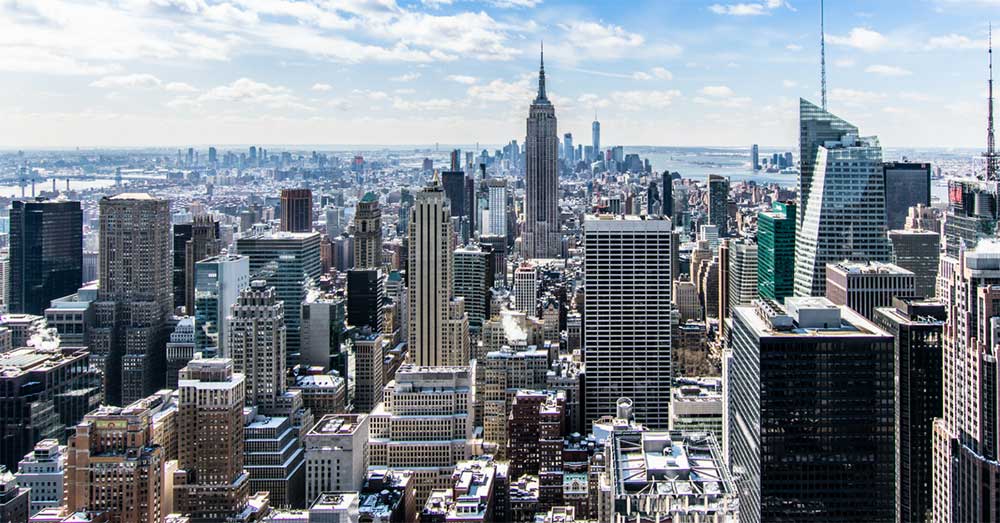 Starting and maintaining a business may be hard work, but can be made easier with the right network. Having the right support and connections may be the thin line between success and failure. If you're a veteran entrepreneur with a business idea, you can receive funding to help bring those ideas to life. We will explain the steps to succeed as a veteran owned business.
Find Out If You Qualify
If you have previously served in the military and/or have an injury-related disability, you may be eligible for government contracting and additional funding. In order to receive this certification, the individual must own at least 51 percent of the company that they are applying for, and manage the day-to-day operations of the business. There is also a procedure that you'll need to follow in order to prove your veteran and/or disabled status. In order to prove veteran status you will need to provide a Department of Defense Form (DD214). If you are applying as a service-disabled veteran, you will need to get a letter from the US Department of Veteran Affairs proving that you are actually disabled. In many cases, if you are not interested in securing government contracts for your veteran owned business, these steps are not necessary.
Register with The VA
Another crucial step in the qualification process is to register through the VA or Veterans Affairs. Registering will not only assist with the strategic marketing of your business but will also add a legitimacy factor in being known as a veteran owned business. People are generally supportive of service men and women and want to support your endeavors, so proudly promoting that you have a veteran owned business will add to growth. The VetBiz Registry, which acts as a business database is the first step in registering with the VA. You will need to have your DD214, letter of disability status, tax forms, bank statements, business license, any partner agreements, and some other additional documents may be requested at the discretion of the VA.
Utilize the SDVOSBC
The Veterans Entrepreneurship and Small Business Development Act was created in 1999. The goal of this act is to generate over $15 billion of contracting dollars for businesses owned by service-disabled veterans. Being that some veterans return from duty with disabilities stemming from conflict, this program sets aside a certain amount of contracts to service them first. As long as you are considered disabled from service no matter your rating, you are eligible to securing a contract. However, if you do have a 100 percent disability rating the government has contingencies in place to allow a spouse or caregiver to run the business in place of the veteran. It's very convenient and an amazing opportunity for vets who have served to be able to get their ideas out no matter their status.
Marketing Your Veteran Owned Business
Veterans are normally praised and promoted for their service in the armed forces, but the magnitude of entrepreneurship in this demographic is overlooked. According to Forbes, there are over 3 million Veteran owned businesses run in the United States, 5.7 million people are employed by Veterans, and Veterans are twice as likely to own a business than non-vets. These statistics show that there is a strong thread between the personalities of veterans and the interest in entrepreneurship. Strength, discipline, and leadership are all valuable traits to possess in business. Registering your business with

BuyVeteran.com

can also be a great resource to use for promotional items. When you register you will receive badges to display throughout your business/store, along with apparel (T-Shirts, Hats), Magnets, and other marketing items. Using the local media in your community, as well as social media, can help with promotion. Using your veteran status to appeal to an audience who already has admiration and respect for you will surely render growth.
Know Everything About Your Industry
If your chosen business field is completely out of your realm of knowledge be sure to research as much as possible before requesting support/investors. You should be an expert on your business idea as well as having a solid business plan ready to execute. Doing research includes finding out who your target audience is, how to price your products/services, who your competitors are, and what laws are in place in that industry. Will you need a license to provide certain services? How does paying taxes change for a business owner as opposed to an employee? These are just a few of the questions that need to be answered before you move forward with the business. Once you have completed all these steps you are ready to take on the world as a Vetrepreneur!

Good luck!
Have An Organized Work Area With Grovemade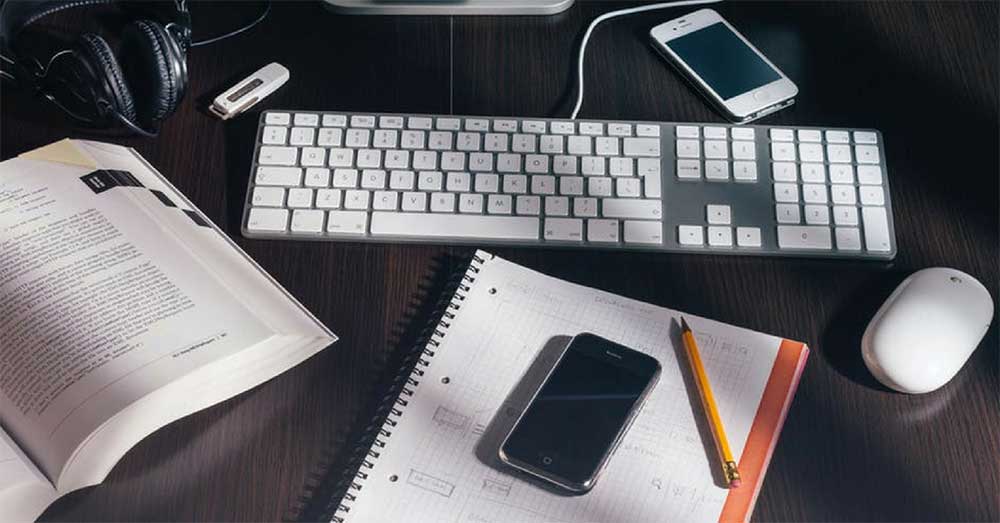 A cluttered work space is unappealing. With Grovemade, their unique wool felt desk pad is designed to change your desk experience. By adding a touch of style to your work desk to enhance your productivity, the desk can influence a positive effect on your day. In reducing the stress caused by your packed desk, the desk pad also allows an eased flow for your paperwork by providing a non-slip surface. The surface top will take away all of your concerns from the potential damages related to your desk including the scratches, stains, and heat damage from computers that can devastate a perfectly attractive desk. This will prevent the desk, as well as the office, from looking undesirable. Whether the damage to your desk is from the imprints of pen marks or coffee mugs, the desk pad will ensure the harm won't happen. "Design inspires what you do". Grovemade believes that the tools you embrace yourself in have personal correlation to who you are and the meaning behind your work. In other products for your office spaces, Grovemade promotes an organized work area.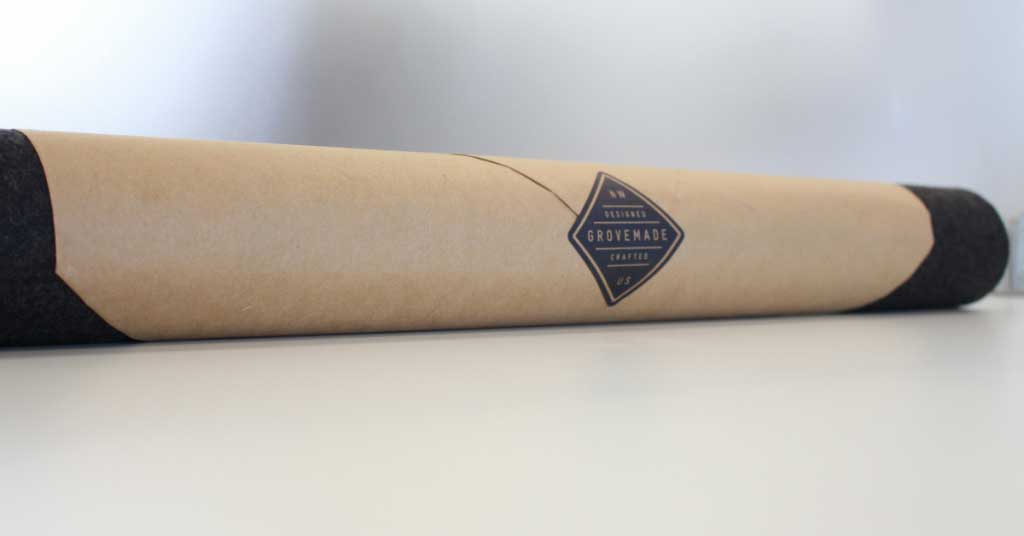 A messy desk creates more negative outcomes than we acknowledge. "Our productivity is impacted by our level of organization," says Susan Kousek, a Certified Professional Organizer (CPO). Entrepreneurs tend to lose track of time, resulting in a short period of disconnection from the real world. You will then come to realize how cluttered your desk is. With the piles of paperwork, coffee mugs, trash, and more. No matter how busy, you should always arrange your desk. There are five reasons why you should keep an organized work area:
You Can Find Things Quicker
It can be difficult to get anything accomplished if you're repeatedly losing company documents and you are misplacing important paperwork. Working in an organized environment helps smoothen your work processes and can also make your work more efficient. If everything is in its place, you can find the things that you need in order to complete your daily tasks more quickly. Organizing things to where they belong will create a less surface clutter that will ensure you to know where things are at when you need them. With an organized work area, everything is in reach for you to find and use.
Limit Visual Distractions
The effects of working at a cluttered desk can be noticeably negative. Workers tend to be less productive and efficient when they are in an area with potential distractions. If your leftovers are still affecting you on your desk, it's time to organize your work area. A cluttered desk will divert your attention away from what's important. Not only are you distracted, but your coworker's attention is drifted away as well, wondering when you are going to clean that mess. An office needs order and when you're not following that guide, everyone is thrown off.
An Organized Desk Helps You Remember Important Tasks
It's difficult to prioritize your projects if you're not organized. Visual cues can help you remember as well as prioritize your important tasks. In comparison, a disorganized desk is the same with a packed e-mail inbox. You have to dig through the spam in order to find that important email, there is always that thought, "What's important in all of that clutter?"
Company Image
An unattractive work area can be of discomfort to anyone who visits. You want to make your company appear welcoming, especially to potential clients and workers. Whether it is a simple desk cleanup or a makeover with desk pads or plants, these are essential to creating an aesthetically appealing work space. If you're the only one with a messy desk, you're the one to blame for impacting the company's image negatively.
Health Safety
A buildup of dust, lint and pollen can create breathing hazard for everyone in the office, with the possible influence in asthma attacks, stuffy noses, and other harmful health issues. With workers who regularly eat at their desks without cleaning up can attract a multitude of disease-carrying pests, including the cockroaches and mice. Not only do you need to maintain an organized work area, but you need to keep it clean as well.

How you design your space can greatly impact your mood and emotion. Most people aren't always fully aware of it, but your environment has a distinct psychological influence on your subconscious. Becoming more self-aware in how you're decorating your space will be in consideration towards your personal needs, so the look of your work desk is crucially paralleled to your work attitude. With a cluttered work area, things are more difficult to complete. Organization is the solution to limit these problems.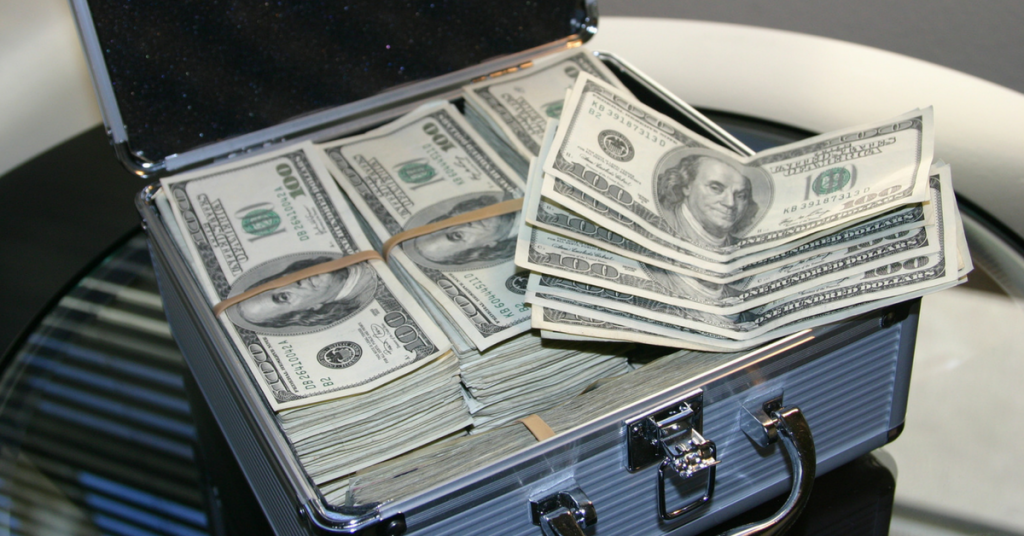 Entrepreneurs know that raising money to start your business is one of the toughest things you have to do. Competition for funds increase every day so your chances of securing an investment grow slimmer. However, finding an investor is not impossible and fundraising does not need to be stressful. Here are some things you can do to take some of the pressure off and start rolling in investments.
Tell Your Story
Tell them what your company is all about. If you are raising money for a certain purpose, people are more likely to support it if they see or know where their money is going. You have to make investors understand how your product or service will change the lives of your potential customers. In TV shows like Shark Tank it is common to see entrepreneurs give the investors their background and the background of their company in story form. Try to evoke emotion in your investors so that they will be more inclined to write checks.
Determine The Amount of Money You Need
When you're fundraising for your business, you're using other people's money. Make it easier for them to part with their money by telling them how much you need. Get quotations, documentations such as bills and business costs and your business budget. You need to be able to show investors that there is attractive profitability once the business takes off and the bills are paid. In this connection, you need to keep your business costs low. Investors like to see attractive profit margins so that they will be able to get a return on their investments as soon as possible.
Approach Relatives and Friends
You can perfect your sales pitch by starting with your family and friends. Invite them to become shareholders of your company by telling them of the advantages of joining you in business. If your relatives like the idea, they become shareholders of the business. However, make sure that you retain majority ownership of your business. If you sell too much, you become diluted. This could spell trouble if you need to raise more funds.
Borrow From Banks
Banks are good options for raising money. You don't need to give them equity because they will be lending you money. For this option, you need to show banks that you will be able to pay your loan. Documents like cash flow and collateral are needed to secure a bank loan. Generally speaking, banks are more comfortable with lending their money to businesses that have a proven track record. If the business consistently sees profit and this profit is good enough to cover additional debt, then the loan is more likely to be approved. If you're a startup, you need to prepare a thorough loan package with explanations how your company will grow and repay the loan.
Keep Business Costs Low
Now that you have money, it is normal to be tempted to buy new office equipment like computers, desks and chairs. You have to resist temptation because this is not why you wanted to start raising money in the first place. Burning through your investment is the first mistake new entrepreneurs make. Once business capital has been secured, you need to be careful how you spend it because everything is an expense to your business especially if you're not profitable yet. Avoid getting burned by cutting down costs like working from your house instead of renting a fancy business address or buying new furniture. It might not sound ideal but the savings can be put in other areas of the business that really need money like new manufacturing equipment, automated software that will make service faster or hiring new people to make more products if supply is behind. Keeping business costs low does not only prevent you from burning through capital but it also improves your profit margin.

Starting a business always comes with new financial responsibilities on top of personal expenses like rent, mortgage, student loans, gas and utilities. Many entrepreneurs learn that starting a business is not the easiest way to make money; it is the easiest way to burn through it. Starting a business can be a nerve-wracking track, but it can also be rewarding.