Have An Organized Work Area With Grovemade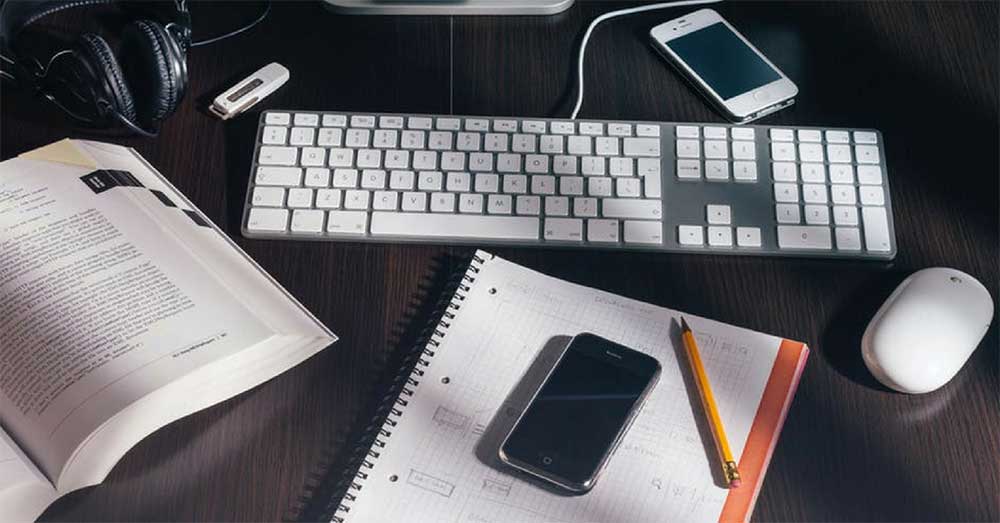 A cluttered work space is unappealing. With Grovemade, their unique wool felt desk pad is designed to change your desk experience. By adding a touch of style to your work desk to enhance your productivity, the desk can influence a positive effect on your day. In reducing the stress caused by your packed desk, the desk pad also allows an eased flow for your paperwork by providing a non-slip surface. The surface top will take away all of your concerns from the potential damages related to your desk including the scratches, stains, and heat damage from computers that can devastate a perfectly attractive desk. This will prevent the desk, as well as the office, from looking undesirable. Whether the damage to your desk is from the imprints of pen marks or coffee mugs, the desk pad will ensure the harm won't happen. "Design inspires what you do". Grovemade believes that the tools you embrace yourself in have personal correlation to who you are and the meaning behind your work. In other products for your office spaces, Grovemade promotes an organized work area.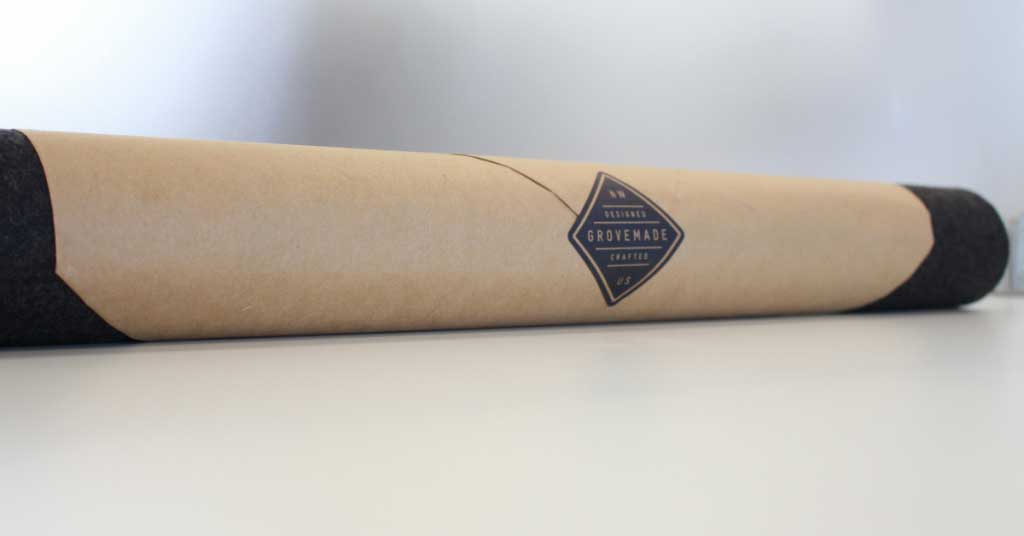 A messy desk creates more negative outcomes than we acknowledge. "Our productivity is impacted by our level of organization," says Susan Kousek, a Certified Professional Organizer (CPO). Entrepreneurs tend to lose track of time, resulting in a short period of disconnection from the real world. You will then come to realize how cluttered your desk is. With the piles of paperwork, coffee mugs, trash, and more. No matter how busy, you should always arrange your desk. There are five reasons why you should keep an organized work area:
You Can Find Things Quicker
It can be difficult to get anything accomplished if you're repeatedly losing company documents and you are misplacing important paperwork. Working in an organized environment helps smoothen your work processes and can also make your work more efficient. If everything is in its place, you can find the things that you need in order to complete your daily tasks more quickly. Organizing things to where they belong will create a less surface clutter that will ensure you to know where things are at when you need them. With an organized work area, everything is in reach for you to find and use.
Limit Visual Distractions
The effects of working at a cluttered desk can be noticeably negative. Workers tend to be less productive and efficient when they are in an area with potential distractions. If your leftovers are still affecting you on your desk, it's time to organize your work area. A cluttered desk will divert your attention away from what's important. Not only are you distracted, but your coworker's attention is drifted away as well, wondering when you are going to clean that mess. An office needs order and when you're not following that guide, everyone is thrown off.
An Organized Desk Helps You Remember Important Tasks
It's difficult to prioritize your projects if you're not organized. Visual cues can help you remember as well as prioritize your important tasks. In comparison, a disorganized desk is the same with a packed e-mail inbox. You have to dig through the spam in order to find that important email, there is always that thought, "What's important in all of that clutter?"
Company Image
An unattractive work area can be of discomfort to anyone who visits. You want to make your company appear welcoming, especially to potential clients and workers. Whether it is a simple desk cleanup or a makeover with desk pads or plants, these are essential to creating an aesthetically appealing work space. If you're the only one with a messy desk, you're the one to blame for impacting the company's image negatively.
Health Safety
A buildup of dust, lint and pollen can create breathing hazard for everyone in the office, with the possible influence in asthma attacks, stuffy noses, and other harmful health issues. With workers who regularly eat at their desks without cleaning up can attract a multitude of disease-carrying pests, including the cockroaches and mice. Not only do you need to maintain an organized work area, but you need to keep it clean as well.

How you design your space can greatly impact your mood and emotion. Most people aren't always fully aware of it, but your environment has a distinct psychological influence on your subconscious. Becoming more self-aware in how you're decorating your space will be in consideration towards your personal needs, so the look of your work desk is crucially paralleled to your work attitude. With a cluttered work area, things are more difficult to complete. Organization is the solution to limit these problems.
Q&A With Wen-Jay Ying: Founder Of Local Roots NYC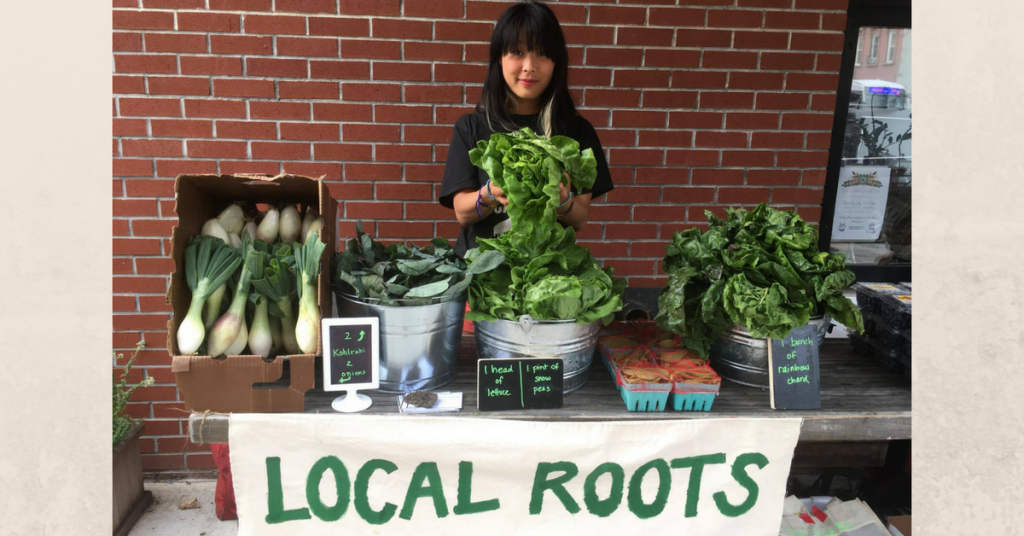 I met Wen-Jay a couple months back after stumbling into a Sustainability Commerce Popup Conference in Williamsburg.  She was among an eclectic panel of speakers that day who's company missions were not only vivid with green priority, but also deeply rooted into the fabric of their local communities. Her company,
Local Roots NYC
provides New Yorkers with a access to goods and produce from a network of local farmers (local meaning that their supplier's operations happen within a 250 mile radius).  It's a subscription based membership where you can sign up for different seasons, each having a variety of different seasonal foods.  Throughout the city are different "markets" where your allotted order is ready for pickup.  What's awesome about Local Roots is that their markets don't just happen anywhere, they happen at your favorite cafe or dive bar right in the heart of your local New York community.Local Roots NYC has been in operation for six years, with over 25 market sites, and over 750 members.  When meeting up with Wen-Jay at one of her market locations set up outside of a cute Brooklyn cafe, I got an overwhelmingly inclusive community vibe.  Toddlers were running around, and Local Roots members came to grab their goods while also inviting me to their yoga class later that day... I felt right at home! Here's some things we talked about that day:
How'd you come up with the idea for Local Roots?
I wanted to find a better, more social way to connect people and their communities to local farmers.  Creating Local Roots was my solution to the gap between farm to table.  Not only does it support local farmers but also the local businesses that we symbiotically partner with for our markets.
What makes this different than meal kits or other food delivery systems?
Having markets not only encourages the social aspect to shopping with us, but also greatly reduces waste.  When you order a food kit or have groceries delivered they tend to come with an excessive amount of packaging.  At are local market locations you can bring your own reusables and stop it at your favorite bar for a drink all at the same time.
How does your company take sustainability into account?
Each of our farmers practice different levels of sustainability.  Kindness to animals and to the land are extremely important to us.  Our vegetables are either Certified Naturally Grown, a grassroots alternative to the USDA's National Organic Program, or USDA Certified Organic . While the standards and the labels are the same – organic – the USDA Organic Program favors medium to big-sized farmers, and the
Certified Naturally Grown
program is better suited for small farmers. The Certified Naturally Grown label was created in 2002 in response to the USDA labeling, which is expensive in terms of time (paperwork per crop) and application fees. The Certified Naturally Grown program has farmers review fellow CNG farmers and prioritizes the exchange of feedback and ideas for growth.  More info on each of our famers can be found on our 
Farm page
 if you want to check it out.
So far what has been your favorite part of starting this company?
We've been running for over six years now.  In this time I've had customers become friends.  I've seen them get married and have babies, and I've seen those babies grow up on Local Roots produce.  Now these kids are almost three and they know so much more about their farmers and where their food comes from.  Not many other three year old kids are that connected to their food and how it grows! This makes me extremely happy and proud.
170 Questions to Ask A Client Before You Begin Your Campaign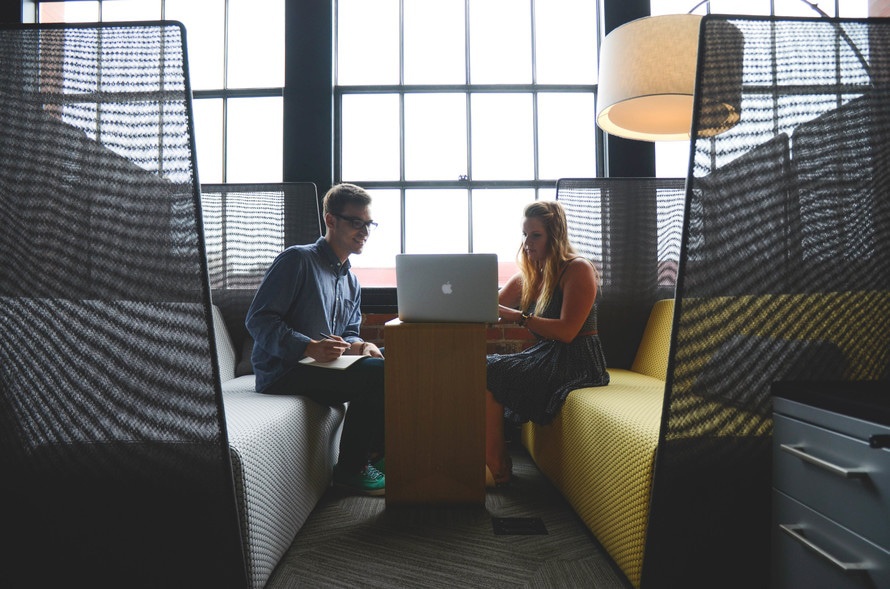 Confused about what type of questions to a prospect in the crazy world of tech?
Well, worry no more! We decided to give you our 170 questions that we ask our clients, before we begin working with them. Now, we don't ask every question, because let's be honest, we would be here for several hours before we get all of the answers. Choose your questions wisely and add your company's culture into how you ask your questions!If you'd like to add more onto this list, feel free to comment below or
email us your additions.
Current Website Questions
- What is the purpose of your current website?- Are there any aspects of your current website that you love?- Are there any aspects of your current website that you hate?- Is there anything on the current website that needs to be removed entirely?- Is there anything on the current website that must absolutely stay?- Do you have multiple locations?- Where are they located?- Do you offer different products or services per location?- What is your business's unique value proposition (UVP)?- What are the services you want to highlight on your website?- Why do visitors currently come to my website?- Is your website easy to navigate and is it easy to find information?- Are your current website visitors being converted into sales?- Are competitors' websites more functional and have they recently been redesigned?- Does the content on my website deliver the right message?- Is your website a good representation of your business?- Does your current website instill trust and confidence?- Is it easy to update your website?- Are visitors who come to your website being tracked and analyzed?- Does your current website make it easy for website visitors to contact you?- What tools and apps do you use to run your business?
Website Redesign Questions
- Why do you want a new website?- Do you have a proposed sitemap prepared?- In an ideal world, what do you want your website to become?- What are your specific goals for your new website that will help indicate if your investment is profitable?- How quickly do you want to achieve these goals?- Is there anything that you would like to have included in the new website that you lack currently?- Will your copy need to be reviewed and approved by legal and compliance?- Will your legal team need to create the privacy policy for the site?- At the end of this project, how do you qualify it as a success?
Competitive Analysis Questions
- Who are your top seven competitors?- What about these companies makes then stand apart from others?- What elements of these companies and/or their online activity would you like to model afterin your redesign?- What do you currently like about your competitors websites?- What do you hate about your competitors websites?- What are some sites that you like the style of, features, and functionality of?
Branding Questions
- Do you have brand guidelines?- If not, do you need help putting this together?- What are the brand guidelines?- Are there any color preferences for the new website?- Do you have the hex codes for your current brand colors?- Have you created buyer personas?- If you did; how many do you have and will we need to set up conversion funnels for each persona?
Do you have a site architecture completed?
- Do certain products and/or services speak to different type of clients?- What differentiates your product or service from your competition- Is there any legacy on your current website?- Do you currently have duplicate content on your site?- What types of content will you publish on the site?- How do plan to market the website once it is launched?- What are some images that relate to your business?- Will you be updating and reusing content and/or images from your current website?- Do you need help creating new visual components for your website?- What are some visual components that you'd like to add to your website?- Do you have a tag line?- What is your elevator pitch?- Do you have a mission statement?- What differentiates your company from your competitors?
Sales, Marketing, and Advertising Questions
- Do you have a documented content strategy?- What types of marketing are you currently involved in or practice on a regular basis?- Why kind of ads will you be running? (Google, Facebook, native, display, search)- Do you have a current advertising budget?
-
When it comes to marketing (in general), what are your biggest challenges?- When it comes to obtaining qualified leads, what are your biggest challenges?- When it comes to closing leads, what are your biggest challenges?- Are there any short-term or long-term goals that need to be considered in the website redesign?- What social media elements would you like integrated?- Do you need a subscription option or other offer?- Will you be blogging on your website?- Who will be blogging on your website?- When do you see the most customers go to your website?- Do you currently use marketing automation software?- Do you use email marketing, landing page, or other tools on your site?- Do you use a CRM to store sales and customer information?- What is the target demographic of your website visitors?  Are there specific sectors, industry segments, company sizes, geography that needs to be focused on more than others?- Would you like to personalize content so that the content shown is targeted and relevant for different types of visitors?- Do you create ebooks, white papers, and other resources are placed behind a form?- Do you send email marketing communications?- What types of emails do you send to subscribers, prospects, leads, and customers?- Do you want automated emails to be triggered by actions customers take on your website?- Do you want the ability to create, edit, and publish landing pages and site pages?- Would you like to run predictive lead scoring every few months to automatically determine the properties and weight of each factor to create a lead score?- Have you performed A/B tests of your landing pages and calls-to-action to increase clickthrough rates?
Lead Generation and Contact Page Questions
- How do you currently track leads on your website?- How do you want to collect customer information?- Are you comfortable with having your phone number on your website?- What is the email address you want on your website?- Can you speak to your customer experience?- How does a user become a customer of yours on your current website?- Do you currently include relevant call-to-actions on content posts?- Do you collect information from visitors and store this in a CRM or use it to inform marketing efforts?- What fields do you currently or want to include on forms?- Do you use call tracking to track online campaigns?
SEO Questions
- Do you need assistance with search engine optimization?- When was the last time you reviewed your website was optimized?- Do you have someone who can review content for SEO best practices, internally?- Do you have someone who can create unique meta titles and descriptions per page or blog post, internally?- Do you have a Google Analytics account?- Do you have a Google Webmaster Tools or Bing Webmaster Tools account?- Based on what you know right now, what keywords or phrases would "you" use to search for your products and/or service offering?- What search terms are your competitors targeting?- Of the words you just listed, which ones would you like to target with the new website?- Do you have existing content that can support these keywords or phrases?- Does your existing website and content rank for these phrases?- What are your top performing keywords?- What are your most trafficked pages on your website?- Which site pages rank high in SERPs?- What percentage of visits are from organic sources?- What percentage of traffic are referrals from other sites?- Which referral channel gives your website the most traffic?- What percentage of traffic is from social media sites?- What percentage of traffic is from email marketing?- What percentage of traffic is from direct or people who type your URL into the search bar?- What percentage of traffic is from mobile devices?- What percentage of traffic is from tablet devices?- What sources -- social, referral, organic, etc. -- generate traffic from mobile and tablet users?- How many landing pages do you have?- What are your top performing landing pages?- What are your top performing blog posts?- How many visits does your site get each month?- How many page views does your site get each month?- How many leads do you generate each month?-  How long do people typically spend on your website?- What is the bounce rate for your site?- What is the average amount of sales generated by your site each month?- What is the page load time of your site?- How many inbound links are pointing to your current site?- Is your current site optimized for mobile users?
Reporting Questions
- Do you like data?- What types of reports and data would you like to receive from our team?- Do you prefer phone call reporting?- Would you like to receive reports via PDF's?- Would you like the reports to be converted into videos?
Website Functionality Questions (UX and UI)
- Will you require a responsive design (adapts automatically to mobile devices)?- How often will you be updating the content on your site?- What functional requirements are needed within the new website?- Is there any specific feature that is needed for your website?- Do you want users to be able to comment on blog posts and other types of content?- Do you need to integrate chat features?- Will you need an internal search engine for your site?- Do you plan to post audio/video files to the site?- Do you have a video hosting service or will you be uploading videos to Vimeo or YouTube to embed videos on your site?- Will you need people to log in on the site either with a username and password or by using social logins?- Will users need the ability to post product reviews?- Do you want people to be able to share content from your website?- Will visitors have to enter credit card information and other personal details on any section of the website?- Do you plan to sell anything through your website?
Development and Hosting Questions
- Who is your current website host?- If switching hosting companies, do you know where your DNS is controlled?- Do you have any and all logins?- Hosting- Domain name- Website- Where is your site currently hosted?- Do you know the current level of hosting you have?- Do you have or need an SSL certificate?- Do you have specific accessibility requirements? (Possibilities include, larger text, language conversion, blind accessible)- Will your site need to announce that they use cookies?- Do you have an existing content management system you prefer or would you like our suggestions on the proper CMS?
Project and Budget Questions
- What is your budget for this project?- What is your yearly budget for website improvements?- What is you desired kick off date?- Who all is responsible for reviewing and providing feedback on the site?- Who will give final approval for the site prior to launch?- Who will be managing the site once it's completed?- Will you require training on how to properly maintain the site?At Owners Magazine, we care deeply about creating an incredible experience for our customers. What better way to get to know our clients than to ask them fun questions? The world of business can be so serious and with the way our society is becoming, we decided to throw a wrench into your average questions.
DISCLAIMER:
These questions don't work for every company. It all depends on your company culture and how your customers view you.
Get To Know Your Clients Better
- At which store would you like to max-out your credit card?- If you could have one super power, what would it be?- If you could be one character in any movie, Tv show, cartoon, who would you be?- What movie title describes your life?- What is your favorite TV show?- What is your favorite video game?- If you could choose one Pokemon that relates to your personality, who would it be?- Do you have any nerdy addictions?- Have you ever refitted an item, and if so, what did you regift?- What's the strangest talent you have?- Do you have any nicknames?- Which way does your toilet paper hang on the wall – over or under?- What is that one song on you're afraid to admit that you like?- What are three things still left on your bucket list?- If you could eat one thing for the rest of your life, what would it be?
Leading Ladies In Tech: Caitlin Clark Zigmond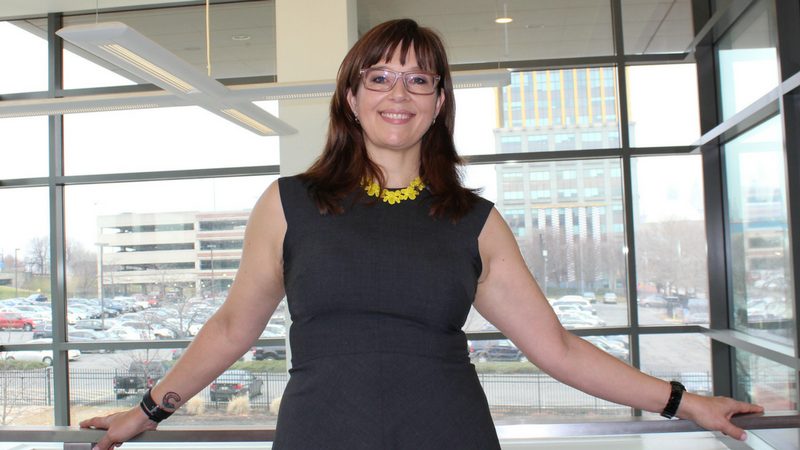 Caitlin Clark Zigmond is the Vice President of Product Management at CoreDial. She shares her experience of over 30 years where she has worked with numerous companies under several different capacities. She started out in Hi-Tech as the Director of operations working for a company that built precision hot stages in science and industry, which involved working with one of the first windows based research pieces of equipment. From there, Caitlin decided that she wanted to become an entrepreneur and started her own catering business. Growing up, she cooked at home as both her parents were working, and that influenced her first business. She bought a company with just four employees and grew it to the third largest company in Boulder, Colorado. Caitlin gave up the business to start a family with her partner. Over the next few years, she went from being the first Product Manager for New Global Telecom (NGT), to Product Lead for Hosted PBX, then Advanced Voice at Comcast who acquired Hosted PBX, and finally to CoreDial.

Caitlin spoke about the hurdles she had to face in the workplace and managing a work/life balance. Ruth Bader of the Supreme Court is her female role model because of how she has consistently broken down barriers throughout her career while maintaining a true level of professionalism. Though she's faced immense challenges and a heavy degree of sexism for her role in a previously all-male space, she has a fierce dedication to equality. Caitlin said it reminds her to connect to all those around her, whether it's family or a more professional setting. As Caitlin says, "Be open to new things and stay strong on your life's journey."