How To Read One Book A Week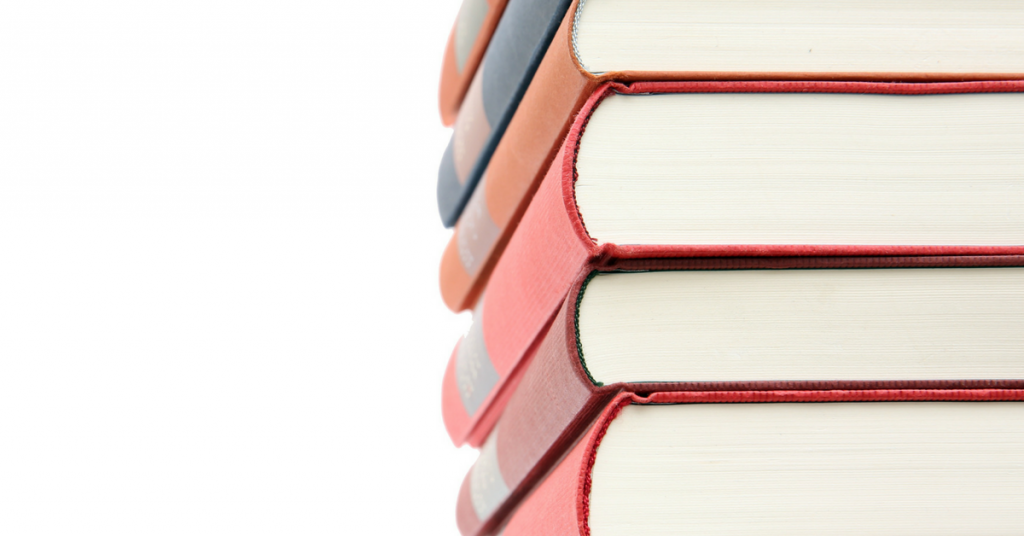 Bibliophiles have no problem reading books they love because they find solace in it. Other people, on the other hand, struggle to retain their attention no matter how interesting the book is. Just like losing weight, training for the Olympics or deciding to follow a healthier lifestyle, learning to read a book a week takes discipline and determination. But that's not all. If you want to learn how to read a book a week, you're on the right page because we have tips on how you can achieve this feat.
Read Where You Relax
One way to make a habit of reading is to keep a book where you relax. Placing a book in a relaxing area removes any friction. You "don't have to" read it just because it's there. Once you start reading in a relaxing area, your brain will begin to associate the reading with the area and the action will begin to become automatic. Over time, your brain will begin to see reading as relaxing and you will find yourself reading whenever you want to relax.
Break It Down
People who love to read cannot get enough of the book especially if it's a good one. Non-lovers on the other hand will find themselves sweating when faced with a really thick book. You can stop the sweating by committing to read 10% of the book every day. So if it's a 1000 page book, commit to reading 140 pages or so and you'll be done in a week.Another way to break it down is to commit to time. If you want to read a book a week, set aside a specific amount of time and read uninterrupted during this time frame. You can set aside 45-60 minutes per day to read a section of a book before going to bed. If you can spend 40 minutes per day reading your newsfeed, you can do this by reading a book.
Read What You Want To Read
There are readers who want to read biographies, others non-fiction while others love their romance novels. It doesn't matter what you read as long as you read what you want to. Don't be pressured by other people. Reading should be an enjoyable experience and not all people experience a book the same way. For example, there are people who do not find non-fiction books interesting. There are also people who love to read adventure books because it allows them to go on an adventure vicariously. By reading what you want to read, you are creating your own enjoyable experience and learning things that you find interesting.
Explore
Yes, thrillers are exciting but they can be boring if you read one after the other. Don't be afraid to explore other genre like the classics, horror, biographies, non-fiction, documentaries and others. Find out what's on the New York Time's Best Seller's list and see what's the top book for fiction, non-fiction, e-books and challenge yourself to read these books. Exploring will help you identify the different kinds of genres you like and help you find topics that you find interesting.
Keep Distractions At Bay
One of the reasons why people find it hard to read is because they are distracted. Once their phones ping to herald an email or social media notification, they instantly stop what they're doing to check their phones. TV shows, responsibilities and children are also good distracters. However, if you really want to read a book a week, find a setting that does not have distractions to let you read uninterrupted. By choosing a distraction-free setting you will be able to stick to your goal of reading a book a week. For example, you designate one hour before bedtime for reading. Make sure that your kids are already asleep and chores are already done before starting on your reading.

Reading a book a week enables you to read 52 books a year! Isn't this amazing? Books are not only relaxing, they are also empowering. You can learn new ideas, cultures, ways of thinking and explore faraway places by reading a book. All it takes is commitment and you can explore the world of books without having to leave your home.
Using Live Video To Double Your Business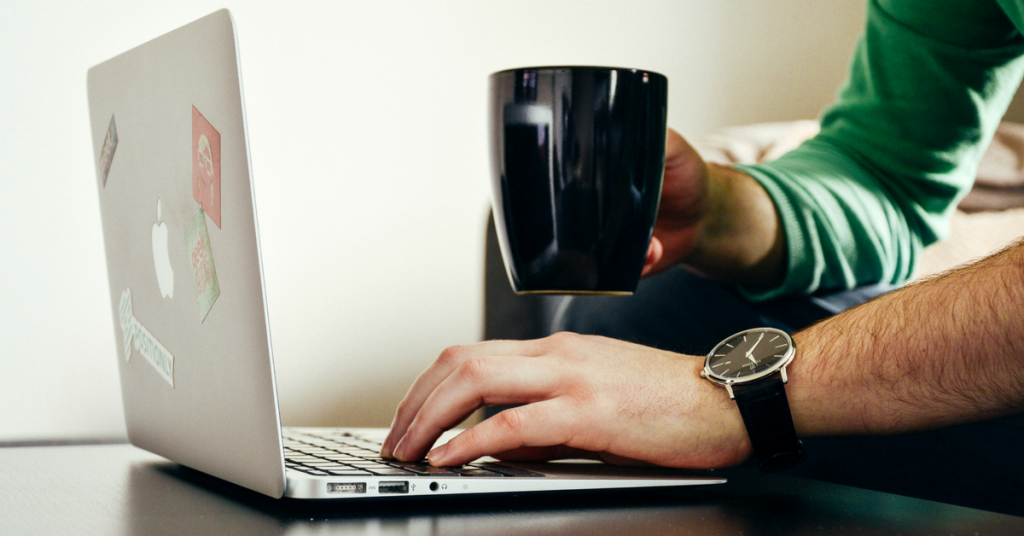 Instagram Live Video, Facebook Live Video, and Periscope - more than likely you would have heard of these social media platforms, but did you know they are the latest technological breakthroughs for users to incorporate into their business? These platforms allow you to connect powerfully and easily with your audience, which means as an entrepreneur, you are able to personalize your brand and business amongst targeted viewers.

Engaging with your audience is key to running a successful company. Gone are the days where you can just create a website, cross your fingers, and hope that people will find it and contact you for your products or services. We live in a new era, where billions of people are constantly connected to their smart phone. According to Facebook, there are 1.18 billion active users that visit their social network on a daily basis! So with the Live Video option, you are now able to literally interact in real time with your audience. Think what that can do for your business.The first thing you may be asking yourself right now is, how can I reach more people without a large following? Well, the easiest and quickest way to build a responsive following is to become Keyword specific. This means that you are targeting people specifically interested in your niche and what you have to offer. It is better to have 100 followers that are engaged and interested in buying your product or service than 1,000 followers that take little to no action on your offers. One of the fundamental keys to your business growth is to create an organic following.
How to build a following organically
Content is king
The more value and content you post regularly on social media -- the more followers you are going to gain. People want to learn, be entertained, and see valuable posts from you.Assuming you're doing this and you have a responsive following, now you are able to incorporate Live Video! Before you "go live" you must have a game plan on exactly what you will be talking about. Go in prepared or you'll lose interest and engagement.Keep in mind the attention span of the average person is extremely short, so you have one chance and one chance only.  Make it count! Lucky for you, you don't have to be on Live Video for too long to get your message across. A handy acronym to use is: K.I.S.S: Keep it short and simple! Your audience will love you for that, trust me!
Build a bond
Like anything worthwhile in life, the power of our bonds with others is what binds us together.  Strip all the technology away and we are simply human beings creating connection and bonds, which create trust and trust creates fans and buyers. With your current audience, you must build a bond, in other words, a relationship with them. You can do this with live video. Have a conversation with your audience, while keeping them entertained. Ask questions, acknowledge your viewers, and deliver value that they can take away once you're done.Now that you've created a relationship with your audience ask them to spread the word by liking to share and comment. The more likes and shares you get, the further your reach gets. Now the way Facebook's algorithm works is, with the more activity that is happening on your post or feed, they will make sure everyone can watch it and have the opportunity to engage. Whenever a user logs onto Facebook, they will see you first on their feed!
Create a contest
People love winning. Creating a giveaway or a contest that gives your users the chance to gain something by participating will spread your name and page around Facebook like wildfire. It's scary how fast news will spread when done correctly. A word of caution: Make sure you set clear and concise rules to your contest to avoid unnecessary drama or miscommunication.On your post, make sure to include a form. Here, you will gather the user's information: name and email address. These two requirements are essential for you. You have not only gained new leads for your business, but your new leads have also done free advertising work for you and your business. By liking, sharing, and commenting on your post, they have now expanded your message to their following, giving them the opportunity to participate in the contest and spread the word even farther. There are a ton of ways you can grow your audience exponentially with a few cleverly executed strategies.
Live Video Doubling Your Business
Providing value and entertaining info on your product or service without sounding like a door salesman will take you a long way. At the end of each video, provide a call to action for your audience to participate in. An example of this could be, "Click the link in my bio to learn more." Keep in mind that you do not have to provide a call to action in every video. Spamming your viewers will only backfire.Another approach you can have is leaving a cliffhanger at the end of each video where your viewers will want to see your next Live Event. It leaves you with suspense, which ultimately makes you come back for more. That's the effect you need to have on your audience.

Your call to action could be clicking a link that you've posted on your page, tagging a friend on your most recent post, and/or leaving a comment with their email on your post. The link that the user will be clicking should direct them to a landing page where you will be able to provide the user with value and an offer. That ties back into a sales funnel, where you can convert leads into buyers.At the end of the day, Live Video allows you to connect with your audience on a personal level. This form of communication will be help you convey your message more clearly as they watch you live. You will have a better connection with your viewers as you build a connection through emotions. Live video allows your audience to learn more about you, your business and what you're selling. Make it exciting, provide value,  develop creative call to actions for your audience and watch your business grow.
How To Create Content And Build Your Audience Online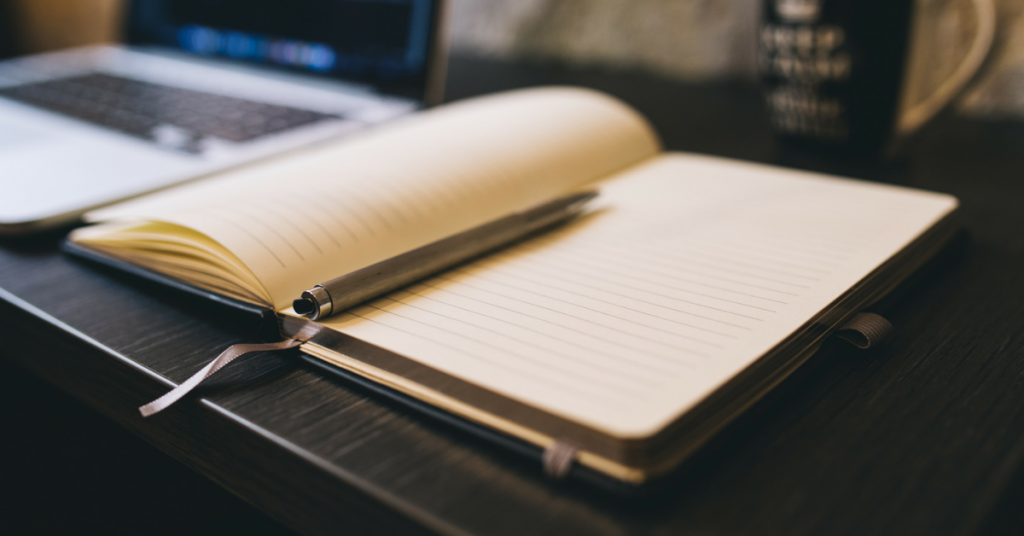 During a recent conversation about networking and cross-promotion, a colleague expressed doubt about her ability to promote my business because she had little traffic on her website and social media. She said creating content would be futile because nobody would see it. The implication was, "I need to build an audience before creating content." She had the equation totally backwards. Create content first, and the audience will come, over time. In this article we will go over several strategies that show you how to create content and help you build your audience online!
Introduction to Content Creation
Consider this analogy. You just moved into a house and want to host a party. Are you going to invite guests over to an unfurnished home? You need couches, chairs, tables, food, music, activities, etc. Is your website or social media page an unfurnished home? Do you provide anything to entice people to stick around? If not, don't expect many people at your party. Would you visit an online magazine without any articles? How do you feel about a website when the last entry on the Blog was 18 months ago? I get a mental image of tumbleweeds blowing through a ghost town.People are attracted to websites and social media pages that provide engaging, valuable, current, and relevant content. We live in a time where we can create and publish our own content whenever we want! We don't need the Yellow Pages or an advertising firm to share our message. If you want to promote yourself and build your brand, content marketing is paramount. There is no excuse for failing to create content. If you are passionate about your project, there are plenty of formats you can choose to broadcast your message, including:
Blogs
If you enjoy writing, this is a great vehicle to share stories about your product or service, and to share yourself. You can incorporate pictures, link to other sites, and share on social media.
Social Media
You can share your product or service on several outlets, both on your business and personal page. Share stories about the evolution and improvement of your product or service. Post pictures and show your product or service in action.
Shared Content
Share articles relevant to your project, but it is critical that you add your own commentary. Don't just Share,

Comment

and Share!
Videos
People want to know the real you, and this is a great vehicle to share yourself while sharing your product or service. People need to know if they like and trust you before they decide to buy from you. Live videos are starting to explode on social media, so get out of your comfort zone and try it.
Cross-Promotion
Find strategic partners and cross-promote each other. Write guest blog posts, share each other's content on social media, shoot a video together, or even create a page on your website where you promote and link to your partners.Regardless of your preferred medium, the following factors are critical to creating quality content: Value, Patience, Relevancy, Non-Monetization, and Storytelling.
Value
It's all about your audience, not about you! You need to give them real value. Don't waste people's time talking about how great you or your product/service are. Talk about how your product/service will improve the reader/viewer's life by filling a want or need. When I'm scanning a website, I'm looking for content that provides value to me. I'm subconsciously looking for content that makes me think, "I need to read/watch that." I am looking for content that is conducive to my growth or appeals to my needs and wants.Your titles and substantive content should demonstrate how the material will appeal to the reader/viewer's self-interest. When reviewing content, I take about 15-30 seconds to decide if I'm receiving any value. Time is too precious and attention spans are too short. I'm sure cat video metrics might suggest otherwise, but I venture that most people don't go online

looking

for cat videos. When I find myself sucked into trivial content online, it's almost always by accident, and I get out of there as soon as I recognize I'm wasting my time.Give your content

real

value. Don't lure people with the promise of content as a ruse to grab personal information or even worse, hit them with a pay wall. Don't do the bait and switch. Have you ever been tantalized by a link description, you click, and then presented with a landing page demanding your email address before revealing any content? When this happens, I know the content is just bait, and I will have to manually opt out from daily email blasts to escape the funnel. You might generate some leads that way, but you aren't giving value or building a positive brand. Provide value on the front end, no strings attached, you will draw more people in over time, and you will build a brand that people appreciate. This leads into my next point.
Patience
It takes time to build a brand, so manage your expectations. Even if content unexpectedly goes viral, your fame will be short lived if you don't have other content to entice people to stick around or return.You cannot have a mindset or expectation of immediate gratification. I once shared with a friend that I boosted a blog entry on FB, and he smugly responded, "What's your ROI on that?" I wasn't looking for immediate ROI! I boosted a blog post I thought would resonate. It led to hundreds of clicks, dozens of likes, and new followers on my business page. Certain people didn't know about my business before, but they knew about it after. That's the ROI I was looking for. Immediate business would have been great, but I am

patiently

building a brand here.When you are creating content for your business, whether it's a blog post, video, or social media post, don't expect an immediate ROI. If you're doing paid advertising, then you certainly want to track ROI, but this article is about content creation, not advertising. Content marketing is a long game.Don't get discouraged if your content receives little or no engagement at first. Keep plugging away, keep improving your craft, keep putting your message out there. The mere existence of substantive content on your website improves your SEO. Some people need to see you post multiple times before they click and check you out. Some people need to review your content several times before they engage or buy. Those people never would have engaged if you decided, after posting a couple videos, that you weren't getting enough ROI, and shut it down. There is no instant gratification or overnight success in business, and anything violating this rule is likely illegal or immoral.
Relevancy
Simply put, your content must be relevant to your business's mission. By all means, have some variance in your content. Change it up. Be original. Push the envelope, but ensure that all of your content is somehow relevant to your business.For example, if you own an auto body repair shop, don't post about politics! (Avoiding politics is good advice to any business.)  If you own a nail salon, don't post about gardening; if you're an SEO consultant, don't post about woodworking. You get the gist. I know someone in the printer repair business who shares random content on social media having no relation to his business, and every share includes a preamble pitch for his service. The shared content and the message have no synergy or place together. Would you prefer grapefruit with your steak, or mashed potatoes with your steak? The whole point of content marketing is to increase brand awareness. This purpose is frustrated when you post irrelevant content.
Monetization
The subtext of your content is for people to create a mental association with your brand. You want people to associate your product or service with their need, and quality content creates that connection. This is a legitimate

quid pro quo

. You provide valuable and engaging content, and consumers provide brand recognition and loyalty. Over time, that leads to revenue for your company. This kind of monetization is subtle, indirect and takes time, but is very powerful because the consumer ultimately initiates the sale. People are turned off by content that is overtly monetized. Unless one is shopping or sees an ad with cute animals, people do not actively seek advertising. Remember, people view your content because they are enticed by the proposition of receiving free value. People are guarded when they feel they are being sold,

especially

when they did not expect a sales pitch.I once attended a "seminar," where the ostensible purpose was to teach about marketing, but the speaker could not stop interrupting himself to pitch his coaching service. He would tease with some marketing nuggets, then pull away saying we could hear the best parts if we signed up for his program. "Seminar" was written in quotation marks because I felt I was attending a live infomercial against my will. I got fed up and walked out. I feel the same way when I'm viewing disingenuous content online. Don't publish thinly-veiled advertorials. The value of your content is tainted when it is overtly monetized.Don't get me wrong here. There is nothing wrong with selling. If you want to overtly sell your product or service, then go for it! Just don't be deceptive.
Story Telling
Facts tell, stories sell. Couch your messages in terms of stories, and people will engage with your content on a deeper level. People remember stories that touch them emotionally, and they remember the source of the story – your business. People are attracted to stories, it's just human nature. Most people lack the attention span to delve into dense factual material, and you'll lose most of your audience

Do not wait for an audience to build before you start creating content for your business. Start creating and publishing content now, and you will grow a following over time. If you seamlessly weave facts about your product or service into a story, while giving value and avoiding overt monetization, you can create powerful content and a powerful brand.
Creative Traits We Can Learn From Kids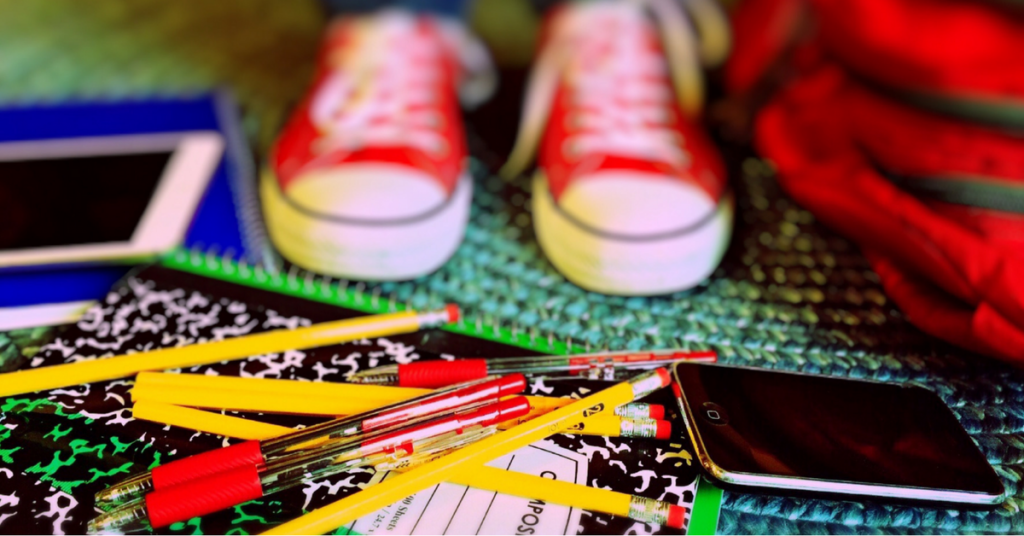 Creativity is important, especially if you want to keep life and work interesting. Over the last decade, creativity has become an important part of the business world as well. Creativity has led to wonderful innovations like the iPhone, the Internet, and alternative sources of energy. Being creative leads to many wonderful things like self-reliance, self-expression, and self-confidence. There are many sources of creativity that we can tap into, including children. Here are some creative traits adults can learn from kids.
Endless Modification
We can see kids modify ideas time and time again by watching them play. Many children get bored easily, and one of the ways they cope with boredom is to make the same game or activity different every time they play. Drawing can seem like a repetitive activity, but to children they can draw different scenes depending on their mood. This endless modification of the same activity results in better ideas, more enjoyable play, and a different experience each time.So, don't stop modifying ideas. Make different and better versions each time.
Fantasy and Daydreams
Did you know that half of your thoughts are daydreams and fantasies? According to a neurological study, this is our brain's default setting. As adults, we often use our brains to solve daily problems at home and at work. A wandering mind hinders us from performing these tasks. However, a stressed brain is an unproductive brain. Kids, on the other hand, are free to daydream and fantasize to their heart's content. Do yourself a favor next time and allow yourself to become lost in your fantasies. Let your mind wander so that you can come back refreshed and ready to tackle calculus or your company's balance sheet.
Have Endless Solutions
Kids usually have lots of solutions to their problems. If they are confronted with something they do not like, they find ways to get out of it. When we become adults, it is usually about the best way to solve a problem. This way of thinking results in our being rigid and uncreative. Finding lots of ways to solve a problem can lead to resourcefulness and inventiveness.
Frequently Challenging Authority
There are children who frequently challenge teachers, textbooks, and authority figures. As adults we usually accept what the experts have to say, but not kids. When they feel that something is not right, they ask questions or find ways to modify the idea or belief. Challenging ideas and traditional concepts as adults can be seen as rebellious but it can also lead to something better.
Do Not Fear Being Different
Adults usually find that it is better to conform to the expectations of society. Children, on the other hand, have more freedom to be themselves, they do not fear being different. Always conforming to expectation is boring and leads to becoming stagnant. If you don't fear what other people say about you, you can exceed expectations and even explore new ideas.

The human brain feels restless or bored when it is uncreative. It is human nature to be original, to explore and to be curious. Finding ways to be creative can lead to productivity, new ideas, or serve as an outlet for self-expression.