Tech Entrepreneurs Teamed-Up to Open the Seattle NFT Museum in January 2022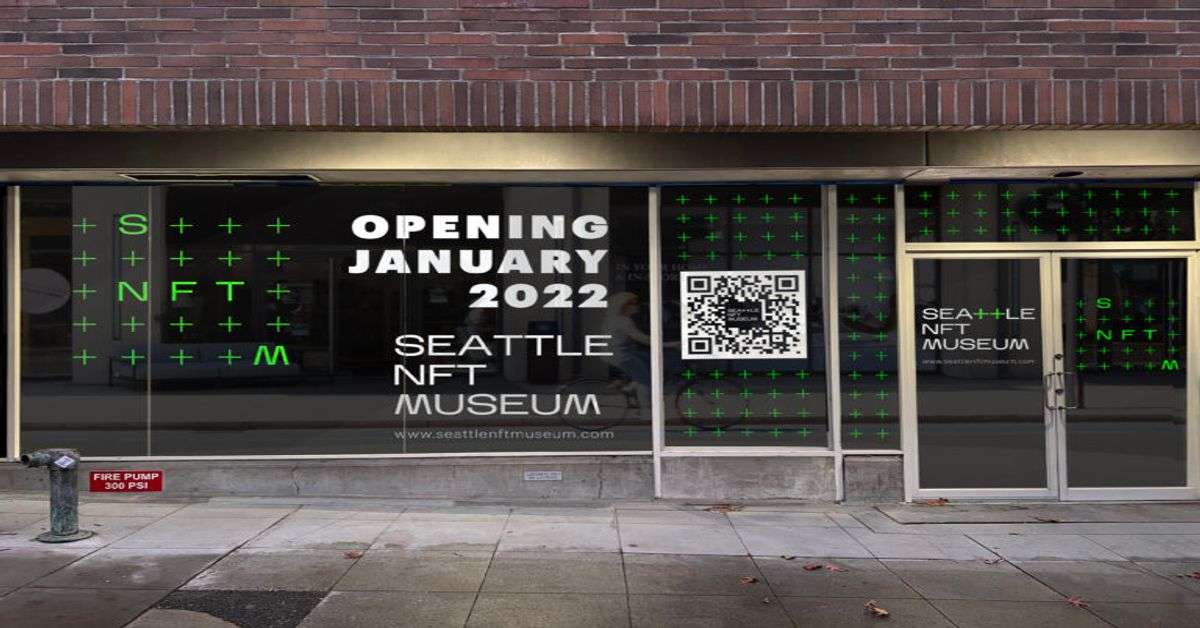 As the public focuses more on the digital empire, non-fungible tokens or NFTs have become a hot topic in the art and investing world. Recently, NFTs have caught the attention of wealthy investors and celebrities. Here is a piece of fantastic news for art lovers out there, who are curious about the NFT phenomenon. They will have a chance now to visit a physical museum in Seattle to understand this emerging art form. The Seattle NFT Museum, scheduled to open on January 14, 2022, will become the first museum dedicated to non-fungible tokens. 
The museum will feature coveted art collections and influential artists. It will also become a space for gathering enthusiasts and collectors in the digital art community.
The Seattle NFT Museum (SNFTM) is the brainchild of Seattle entrepreneurs Jennifer Wong and Peter Hamilton. The founders are active in the startup community and former colleagues at the marketing firm Tune. 
Wong is currently the head of sustainability at the digital freight startup Convoy and an adjunct professor at the University of Washington. On the other hand, Hamilton is the former CEO at Tune and currently the head of commerce at the streaming television platform Roku.
In a chat with GeekWire, Wong said that digital awareness in Seattle is wider than in other places. She added that a strong NFT community is searching for more ways to share and build connections. 
"There is also a rising curiosity among the general public. The Seattle NFT Museum is open for anyone who has an idea about NFT and wants to learn a little more." – Jennifer Wong.
Non-fungible tokens or NFTs are virtual certificates of ownership that are tracked as part of a blockchain computing network. NFTs have created a craze among collectors and cryptocurrency enthusiasts in recent years. From random internet memes to profound digital masterpieces, almost everything can become an NFT and are available to purchase for substantial amounts. 
NFTs are making a notable impact on art and digital possessions, with over $3.5B in sales recorded in 2021. The top three categories of NFT, such as collectibles, sports, and arts, will be the center of the Seattle NFT Museum. That is why the founders are passionate about providing an outlet for creators, artists, IP owners, and collectors to show their NFTs in a highly contextual and physical setting. 
Museum Goals: Inspiration, Education, and Community
Wong and Hamilton envision the museum as an actual brick-and-mortar location to further promote NFT in the Pacific Northwest. They revealed the three primary goals of the dedicated space: inspiration, education, and community. According to them, the said elements are not present in digital forums and platforms where they will showcase the NFTs.
Located at 2125 First Avenue, Seattle, Washington, the museum will feature more than 30 high-quality screens for showcasing digital art. The museum website considers the quality of the displays as the foundation of this immersive gallery. Likewise, the art on display is on the blockchain. They will be presented on loan from artists, creators, galleries, and collectors.
The innovative physical NFT gallery is an interesting twist compared to the initiative by Seattle-based Phosphene. Phosphene was launched as an online portal of sorts by tech expert Art Min and Kirsten Anderson, owner of Roq La Rue gallery.
The reliability and size of exhibitions will bring inspiration that smartphone scrolling cannot provide, Wong explained. Wong added that nothing compares to looking at art standing next to another person.
The ultimate goal for building the museum is to make NFTs more accessible, promote digital arts and artists, and help people learn more about interpreting the emerging art form.
Currently, Wong is personally reaching out with artists and, at the same time, curating for the museum's opening shows. Meanwhile, Hamilton is managing Discord and collector communities. While the two call SNFTM a fun passion project, they still need help. In fact, they are currently recruiting talents for administration, curation, community management, and IT roles.
In addition to art display, the Seattle NFT Museum will also be open for the following activities:
NFT minting events
team-building workshops
conferences
fundraisers
holiday parties
photoshoots
and other events
Artists and Collections to be Featured by Seattle NFT Museum
Here are artists and collections to be featured during the opening of SNFTM:
In anticipation of the Seattle NFT Museum opening, tickets are already on sale since December 3 for the January 14 and 15, 2022 opening weekend events. Don't miss the chance to meet NFT artists, collectors, and icons in the digital art community. Visit   SeattleNFTMuseum.com for more details about tickets and reservations.
The Stolen Art Gallery – a VR Experience Featuring the Missing Masterpieces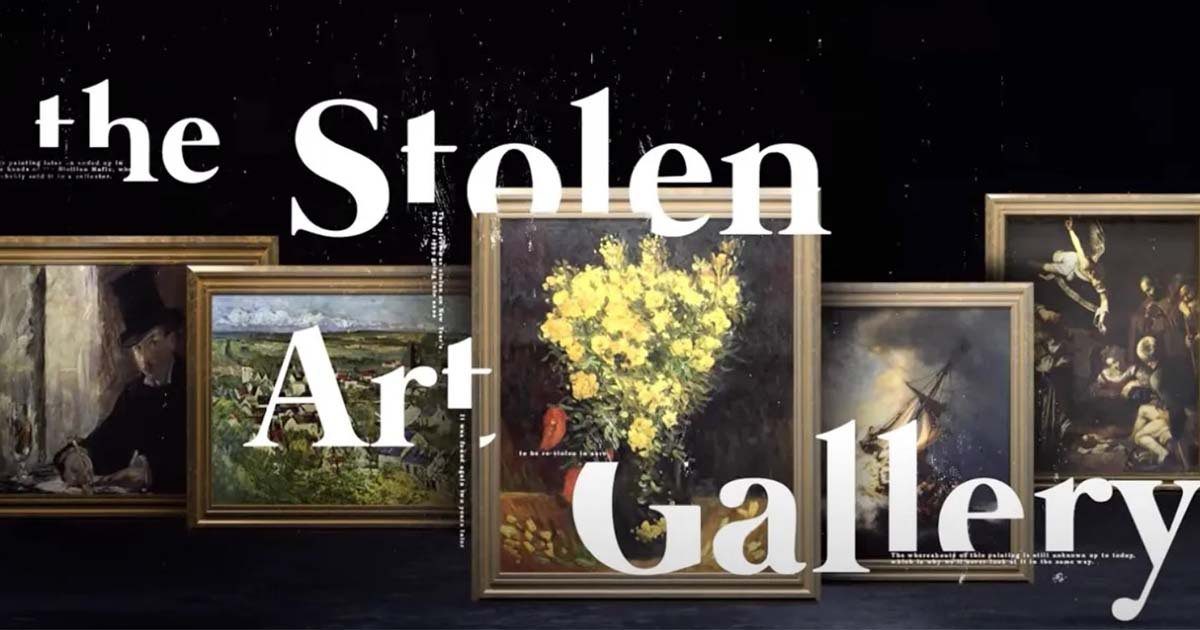 Art has held significant cultural value in different societies throughout human history. The world's best artists' works are displayed in national museums, and individual buyers are willing to shell out impossible costs to purchase renowned art for their collections. However, many famous artworks have been stolen. Some were recovered, others have yet to be found, and their whereabouts remain a mystery.
Thanks to advanced technology, there's an app called The Stolen Art Gallery. It uses a virtual reality (VR) headset to bring you to a gallery of significant artworks that have been stolen or gone missing. 
What Is The Stolen Art Gallery?
Many enthusiasts use the Meta Quest 2  VR headset almost daily to exercise using the excellent Supernatural fitness app. Mark Frauenfelder, co-owner of Boing Boing blog, said he also uses it to play Beat Saber and explore Google Street View through Wander. 
Mark recently used his Meta Quest 2 to visit The Stolen Art Gallery. It's a VR exhibit of renowned works of art that were either stolen or have gone missing.
Developed by Compass UOL, the app brought him to the center of a dark circular gallery surrounded by five paintings of Van Gogh, Rembrandt, Caravaggio, Cézanne, and Monet. 
Using a virtual smartwatch on Mark's wrist, he could gather each artist's visage to learn the story behind their painting. The paintings are reproduced in high-resolution. He also said there were no virtual guards around to stop him or ask him to move back.
Overall it was a pleasant and enriching 30-minute experience, Mr.Frauenfelder said. He recommended Quest owners try The Stolen Art Gallery. Those who don't have Meta Quest 2 can experience it with an iPhone or Android device.
What is Compass UOL and what do they do?
Compass UOL is a tech-driven company that uses digital platform innovation to transform its partners' business strategies. Developers of the app say it took a team of artists, designers, and architects three months to build the Stolen Art Gallery app. The app features Caravaggio's Nativity with St. Francis and St. Lawrence. Said painting was stolen from an oratory in Sicily, Italy, on a stormy night in 1969.
Rembrandt's "Christ in the Storm on the Sea of Galilee" work is also in the virtual gallery. The theft took it from the Gardner Museum in Boston in 1990, the biggest art heist in recent years.
Compass UOL described The Stolen Art Gallery as different from any other art gallery. Aside from viewing famous works of art, visitors can also discover the mysteries and beauties accessible today.
The developers say it's more about immersive social interaction rather than a mere virtual reality environment. Users can also access the app to interact with friends around the art pieces and discuss their impressions. Likewise, they can make sketches and share notes and information about the artist, their work, and their stories.
The Stolen Art Gallery is for the Oculus Quest, iOS, and Android.
The Ten Missing Art Paintings in the World
ICYDK, here is a list of the most-wanted missing paintings in the world, including those featured in The Stolen Art Gallery.
Poppy Flowers by Vincent Van Gogh
Le Pigeon aux Petits Pois by Pablo Picasso
The Concert by Johannes Vermeer
The Storm on the Sea of Galilee by Rembrandt van Rijn
Nativity with St. Francis and St. Lawrence by Caravaggio
The Just Judges by Jan van Eyck
Portrait of a Young Man by Raphael
Charing Cross Bridge, London by Claude Monet
Reading Girl in White and Yellow by Henri Matisse
Francis Bacon by Lucian Freud
Meet the First Buyer of the Electric F-150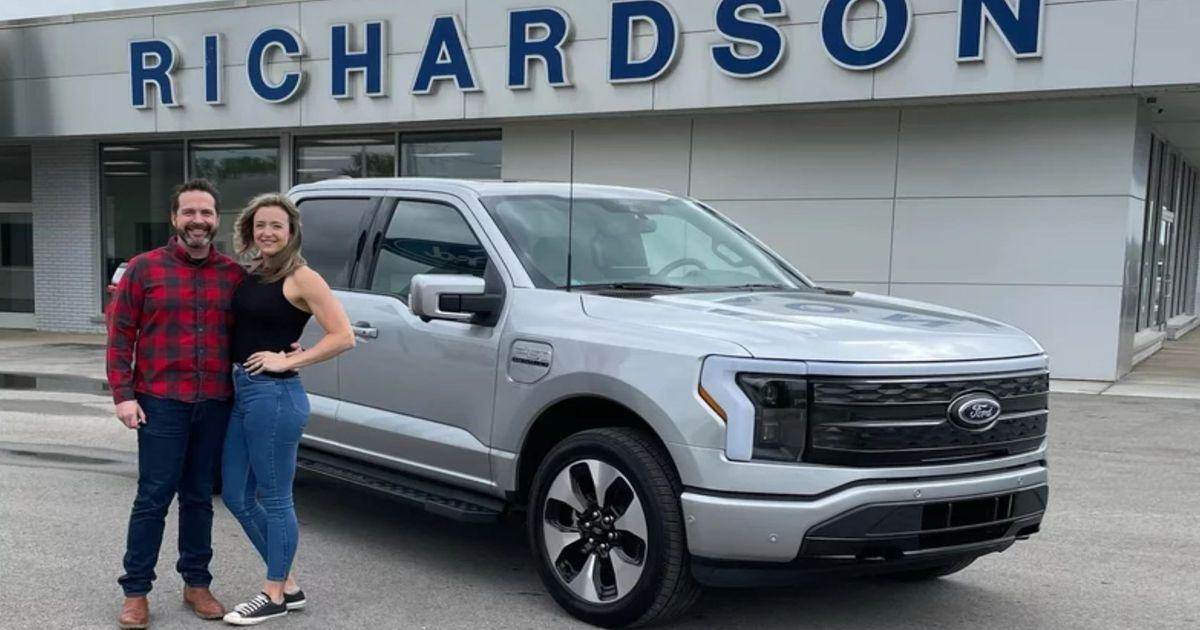 Nick Schmidt finally got the call he had been waiting for for months.
Schmidt ordered the electric F-150 during its launch in May last year. After over a year, his Ford F-150 Lightning was finally ready to be picked up. He shared that the dealers were as excited as he was. And when he arrived at the parking lot, everybody came outside waiting for him.
It was a great moment for Schmidt, but perhaps even a bigger one for Ford. It was the first F-150 Lightning to be delivered to an actual buyer.
Why Is Ford Introducing An Electric F-150 A Big Deal?
Ford and other established U.S. automakers are investing billions of dollars in developing electric vehicles to catch up to market leader Tesla. Tesla accounted for 70% of new electric cars registered in 2021.
The F-150 Lightning is an integral part of Ford's ambitions. It poses an early test of whether popular automakers such as General Motors can compete in that electric car trend.
Based on Schmidt's initial reaction, the Ford F-150 may have delivered, even as many challenges still await.
What It Feels Driving The F-150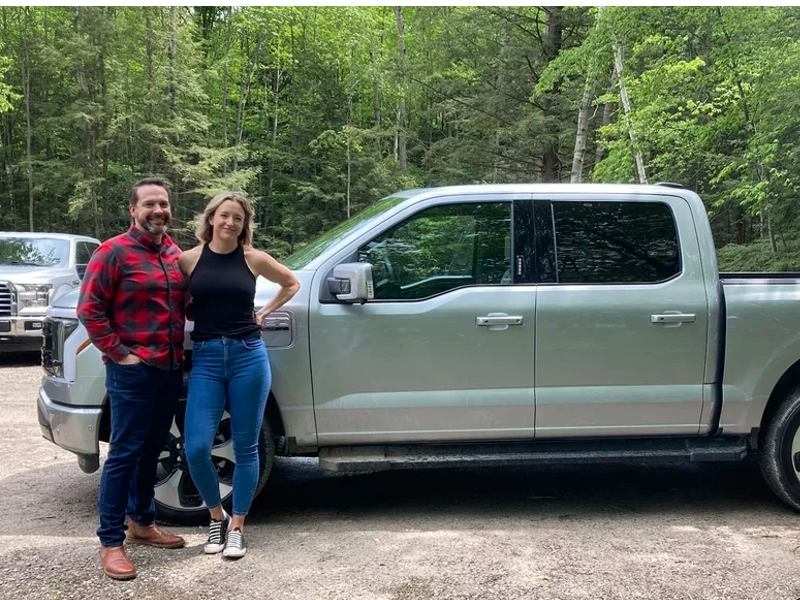 Credit: Nick Schmidt
When Schmidt first climbed into his new electric car, it instantly felt familiar. It had the same look and felt as his traditional gas-powered F-150.
"It was exactly what I dreamed of, a Ford pickup truck," Schmidt recounted.
Schmidt isn't new to pickup trucks. As he lives on a family farm in Standish, Michigan, his family owns several pickup trucks – Ford F-150s, 250s, and Chevys.
Ford vs. Tesla
Delivering a powerful F-150 that felt familiar to car enthusiasts and users was integral to Ford's strategy to compete with Tesla.
Sam Abuelsamid at Guidehouse Insights says car manufacturers are spending almost $200 billion to develop electric vehicles (EVs). And the upcoming focus is electrifying their famous cars.
"There's plently money at stake. So, if they're going to build millions of EVs now and attempt to convert the entire industry to electric, they have to make those that people actually want to buy."
For Ford, electrifying the F-150 is practical. The truck has been one of the best-selling vehicles in America for many years.
Others are also looking at their most popular models. In fact, GM will unveil an electric Silverado next year. The Ram truck is going electric, too. Aside from that, GM and Ford are working on electric versions of Equinox and Explorer, respectively.
Early reservations for the Lightning looked good. The company initially planned to produce about 40,000 Lightnings, but the truck was so famous that Ford stopped taking reservations after it escalated to 200,000 units.
Challenges Abound for Automakers Developing EVs
Schmidt experienced one big issue soon after getting his F-150 Lightning. One that is all too ordinary to other electric vehicle owners: charging.
Schmidt took his F-150 Lightning on a camping trip with his family, but he's unable to find a charger.
The U.S. still hasn't developed a widespread public charging infrastructure. This is a concern the Biden administration is trying to address by allocating $5 billion to build out a national network of high-speed chargers.
Car makers are facing a more severe problem. With gas prices continuing to increase, Americans are considering electric vehicles. But the problem is that automakers don't have this critical infrastructure. It might be because the auto industry continues to be hit by shortages of essential products such as microchips.
And even if you can afford an electric car, they're expensive. The average price for a new electric vehicle is about $60,000.
The F-150 Lightning starts at about $40,000, but that's for the base model. Prices quickly climb with standard pickup truck features in which Schmidt paid about a hundred grand for his car.
Schmidt has doubts about whether Americans will widely embrace electric vehicles yet.
Even though he likes the electric F-150, Schmidt thinks about his family on the farm and doesn't see them driving F-150 lightning yet.
For other stories and news, read more here at Owner's Mag!
How Coupler.io Puts All Your Data in One Place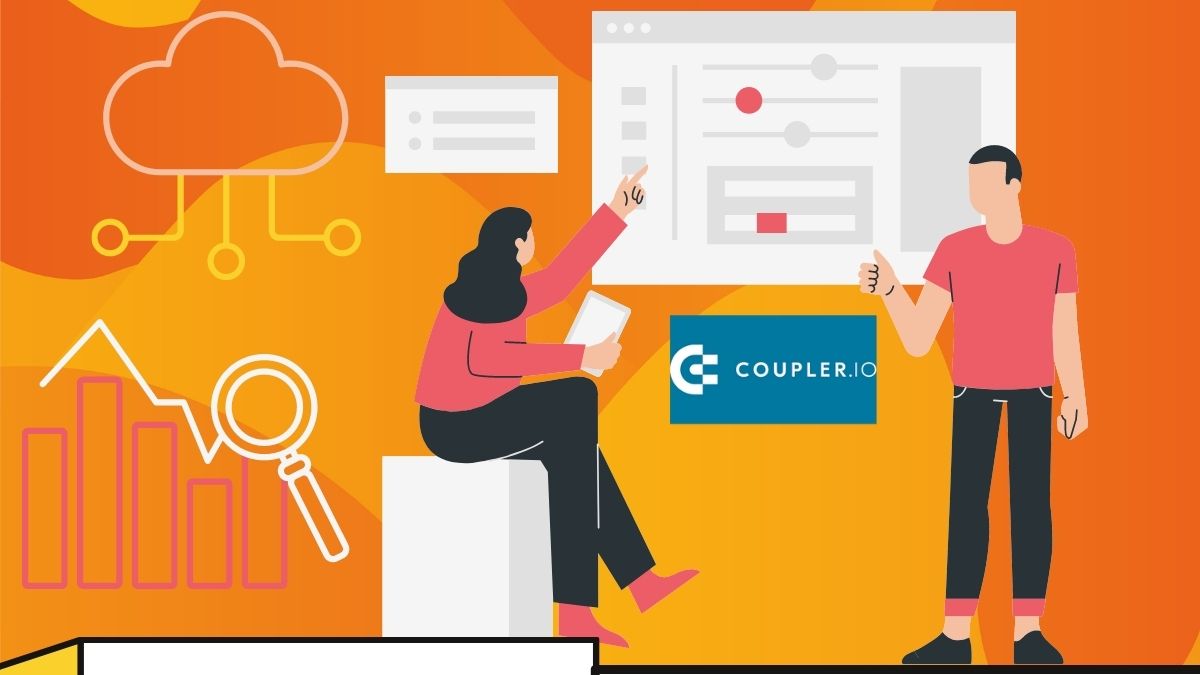 Want to sign up for Coupler? Help OM by registering through this link.
Data makes the world go 'round.
The more you grow your business, the more you'll find yourself swarmed by information. Different locations, departments, and services all send everything back to you, and you're expected to turn that data into results.
Luckily, businesses can count on automation tools to help keep things running smoothly. Coupler.io promises to help you compile and automate your data so you can focus on the future.
Can Coupler.io turbo-charge your business? Here's a rundown on what it can do and how to get started.
What does Coupler.io do?
In the simplest terms, Coupler.io takes all your data and puts it into one easy-to-manage place. That data can come from WordPress, Slack, Trello, Shopify, Hubspot, and dozens of other SaaS sources. Coupler.io lets you combine the data from those sources and visualize them with Google Sheets, Excel, and BI tools like BigQuery. 
It's basically a midpoint between data and intelligence. You supply the data and Coupler makes it digestible, letting your team analyze it and turn it into results.
How to get started with Coupler.io
Coupler.io is a fully web-based SaaS product, so all you need to use it is a browser and an email for signup.
Pricing
New users can check out Coupler's tools absolutely free. The free tier lasts forever and lets you make up to 100 transfers of up to 1000 rows of data each month. It's a great option for people with small-scale data needs; solopreneurs can get the whole Coupler.io experience without paying a dime.
The more data you need to transfer, the higher the price of your plan:
Professional: $24/mo. Allows up to 2,500 runs (transfers) of up to 10,000 rows each. Like the free tier, it automatically refreshes data every hour.
Squad: $49/mo. Up to 5,000 runs of 50,000 rows each. Automatic data refresh every 30 minutes.
Business: $99/mo. Up to 25,000 rows 100,000+ rows each. Data refresh every 15 minutes.
You can also save money by subscribing to an annual plan. Check out their pricing page for more details.
Coupler.io dashboard
Once you've completed the breezy 1-step signup process, you're greeted with a stylish dashboard. Along the left-hand side are seven menus:
Importers
Connections
Account Usage
Users
Billing
Settings
Help Center
They recommend a five-step process for getting started. This includes adding your first importer, importing your first data, enabling automatic refresh, inviting teammates to join, and adding additional importers.
Let's take a look at the Coupler.io process.
Coupler.io features
Importers
Importers take data from your source and output it into spreadsheets and visualizations. You can import data from a wide range of sources, including Slack, Google Drive, Hubspot, Mailchimp, and much more. You can also connect to additional sources using JSON API.
For destinations, your options are more limited. You can compile your data in Google Sheets, Excel, or BigQuery.
The process of setting up an importer is surprisingly simple. Just sign into your source/destination accounts, select which data you want to import/export from, and you're golden.
In the same menu, you can set up a regular schedule for data refresh. You can select preferred days and times and how often you want to refresh. Refresh options include monthly, daily, and hourly for free users, with additional 30-minute and 15-minute options for paid subscribers.
Results
To test the software, I exported data from a Trello board into a Google Sheets spreadsheet. I was genuinely surprised by the speed of the transfer, but the trouble with an automatic transfer is that you don't have much control over what data goes out.
Broadly speaking, it's probably better that it's thorough, but the data compilation can be a bit jarring at first glance.
Still, if I was looking to synthesize the data from my Trello board, this tool boils everything down and leaves you room to fine-tune it.
Just note, when you're setting it up with Sheets or Excel, you'll have to create the destination document before you set up the importer.
Other features
Returning to the handy-dandy dashboard, you can keep track of your account usage (remember those run/row limits?), your connected accounts, and your team.
In the "Users" tab, let members of your team access your Coupler account by inputting their email addresses.
Is Coupler.io worth it?
Coupler.io serves a very specific purpose. It compiles data into spreadsheets. If that's a service your business needs, they've got it, with extra automation tools to sweeten the deal.
It's a relatively new product, and there are things I think it could improve on. I wish it were easier to customize exactly what data gets imported. I also think additional analysis and visualization tools could make it that much more impressive.
Still, I was genuinely impressed with the speed and automation of Coupler.io. It's a useful service done well, and you can try it out free of charge. What's not to like?
Final rating: 7.7/10 📈
Ready to get started with Coupler.io? Sign up here.