The 12 Biggest Games Coming Out in 2022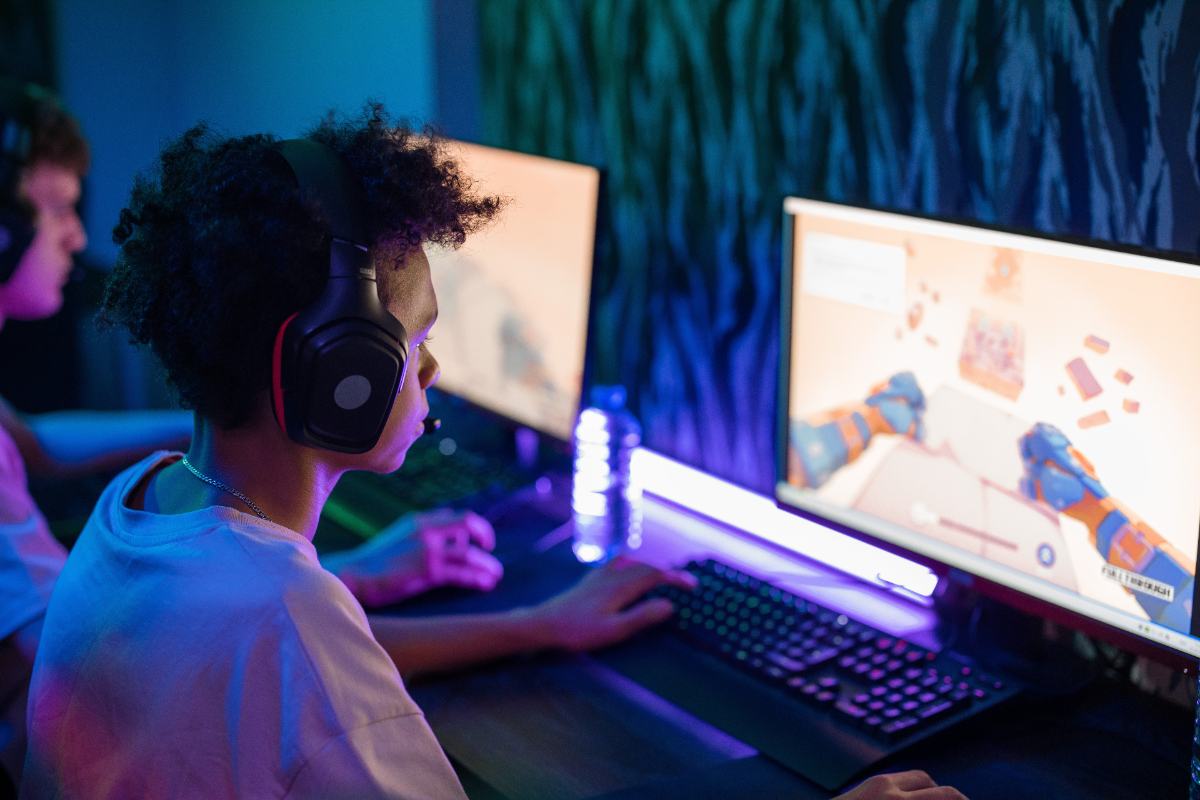 Over 100 games are set for 2022, and we are highlighting the most promising projects on the horizon. The jam-packed calendar is filled with blockbuster and triple-A games releases. The list includes long-awaited titles such as Bayonetta 3, God of War Ragnarok, Elden Ring, and Starfield.
Here are the 12 biggest games coming out in 2022 as a prelude to 365 days of gaming experience:
The Anacrusis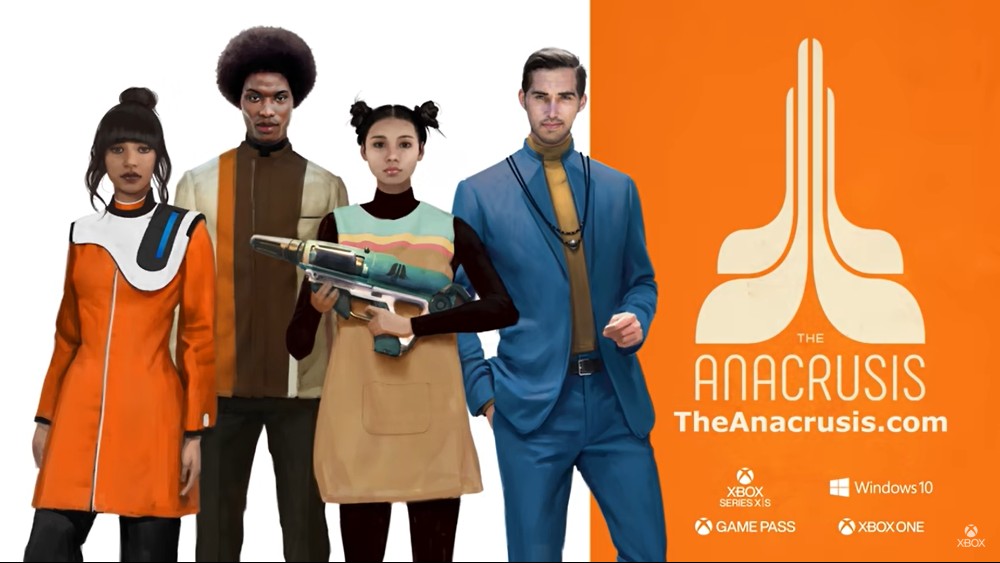 In a year already filled with Left 4 Dead-like, how does The Anacrusis stand out? Well, it's ready on a funky retro-futuristic space cruiser featuring fantastical sci-fi weapons. Developed by Stray Bombay, The Anacrusis had an early access release on January 13, 2022 on Steam and Xbox Series X. It will have a full release later this year.
Avatar: Frontiers of Pandora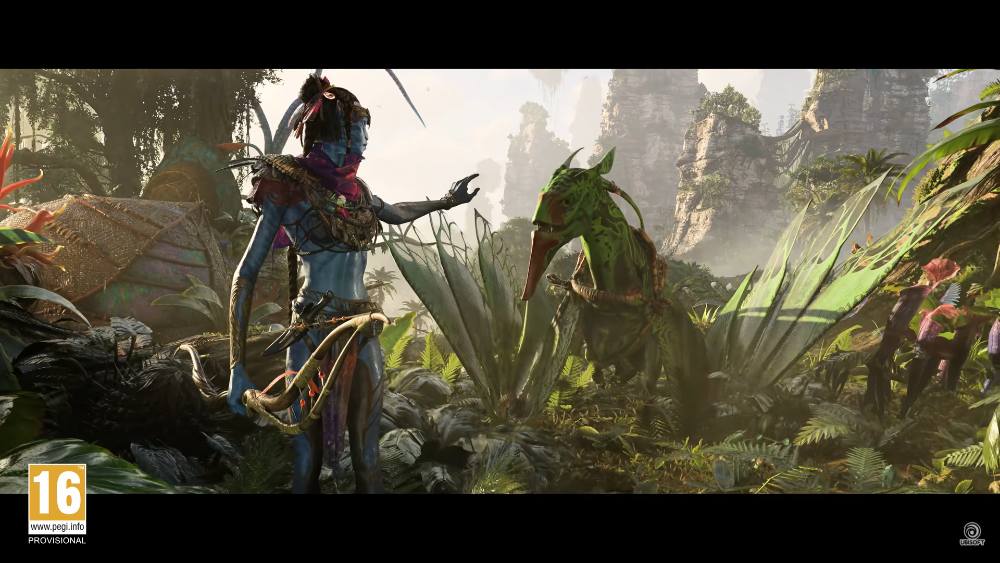 Avatar: Frontiers of Pandora is a first-person, action-adventure game in a never-before-seen part of Pandora. The Frontiers of Pandora attacks the Navi against humans. Available in PlayStation 5, Windows PC, and Xbox One and will be playable on Amazon Luna and Google Stadia streaming platforms.
Bayonetta 3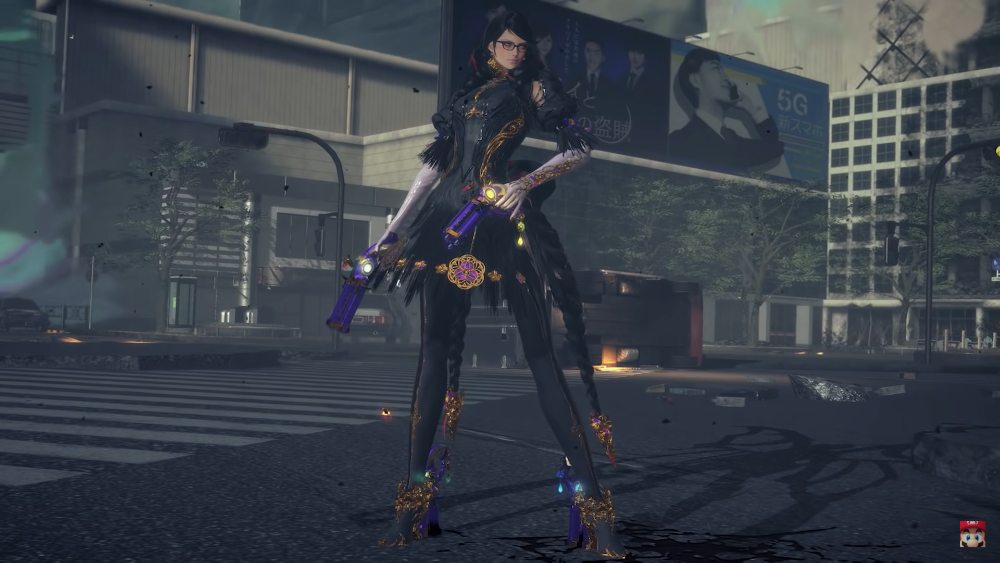 Bayonetta, the gun-wielding witch whose third appearance was announced more than four years ago, will return with 2022 Switch-exclusive Bayonetta 3. This time, she'll fight mysterious new enemies using new abilities like Demon Masquerade.
Elden Ring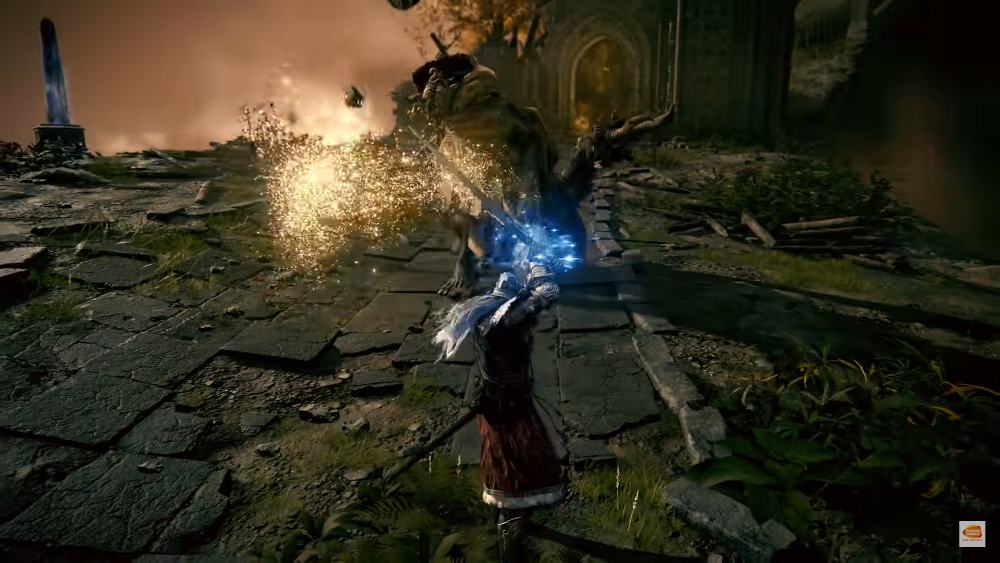 The much-await Elden Ring will finally arrive on February 25, 2022. After a brief preview of the game in beta form last November 2021, players will experience it soon. Elden Ring will be available in PlayStation 4, PlayStation 5, Windows PC, Xbox One, and Xbox Series X.
Forspoken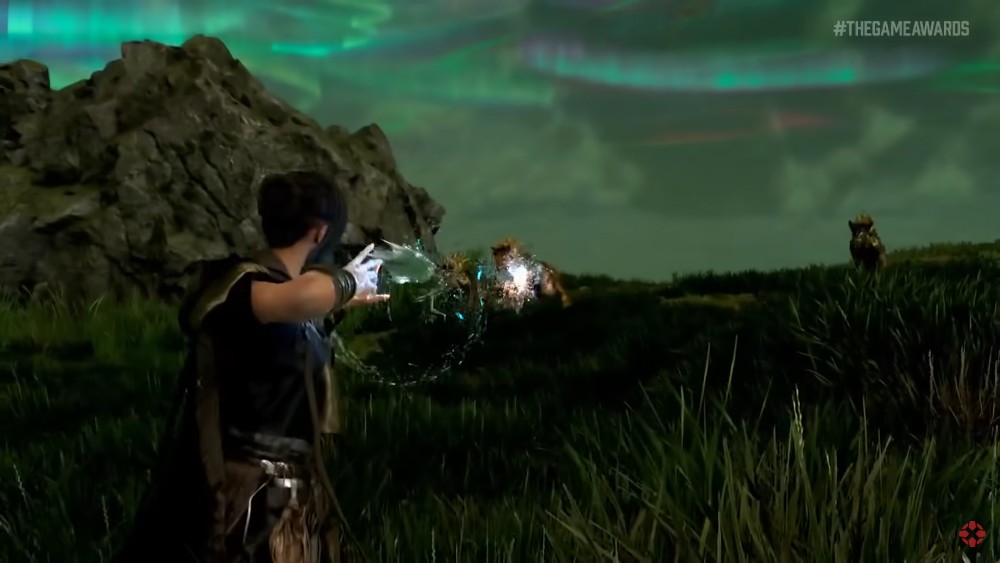 Forspoken features a young woman from New York City. She has been brought to a ravaged fantasy world. Magical spells and a sentient bracelet help her fight an evil force named Break. Forspoken will be available on PlayStation 5 and Windows PC in May 2022.
Ghostwire: Tokyo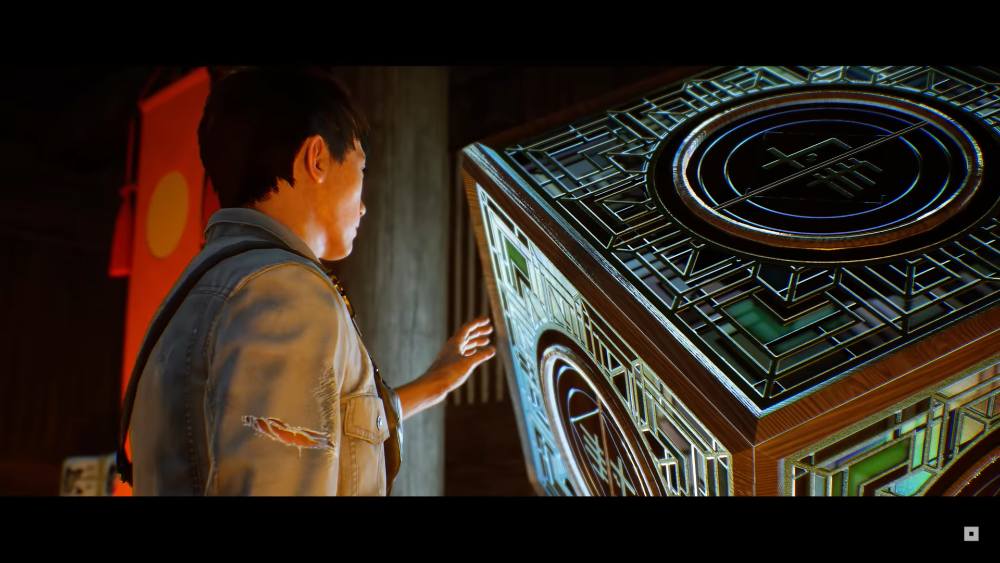 GhostWire: Tokyo takes place in a version of Tokyo where nearly every living person has disappeared. Players have to use a combination of magic and martial arts to combat the ghosts that now occupy the city. The new game from the developers behind the Evil Within series looks weird and intriguing. GhostWire: Tokyo, one of the best games coming out in 2022, will be available on PlayStation 5 and PC.
God of War Ragnarok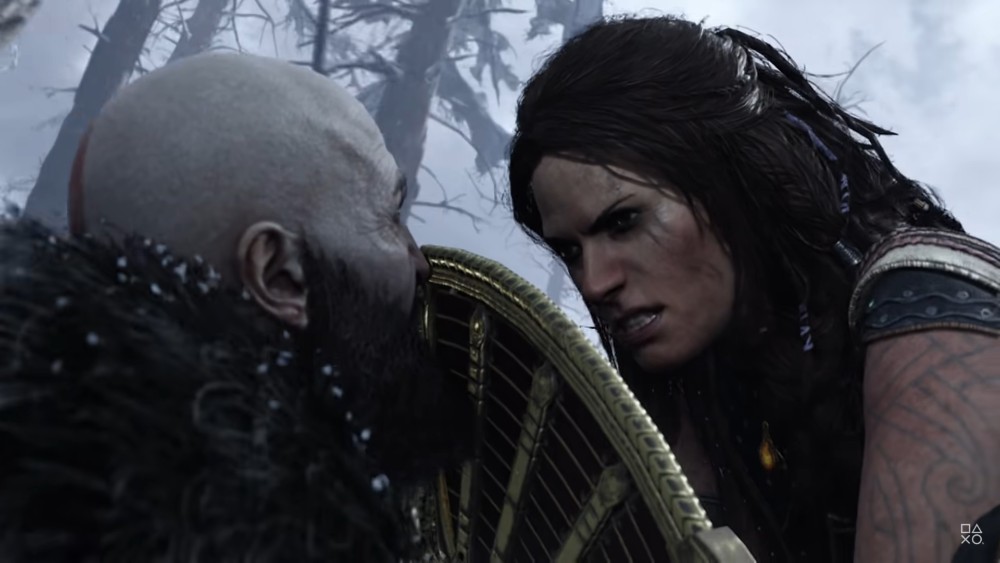 Sony's most prominent first-party feature for 2022 is undeniably God of War: Ragnarok. Ragnarok continues the father-son adventures of Kratos and Atreus. However, new characters from Norse mythology would take part in the game, such as Thor and Odin.
Gotham Knights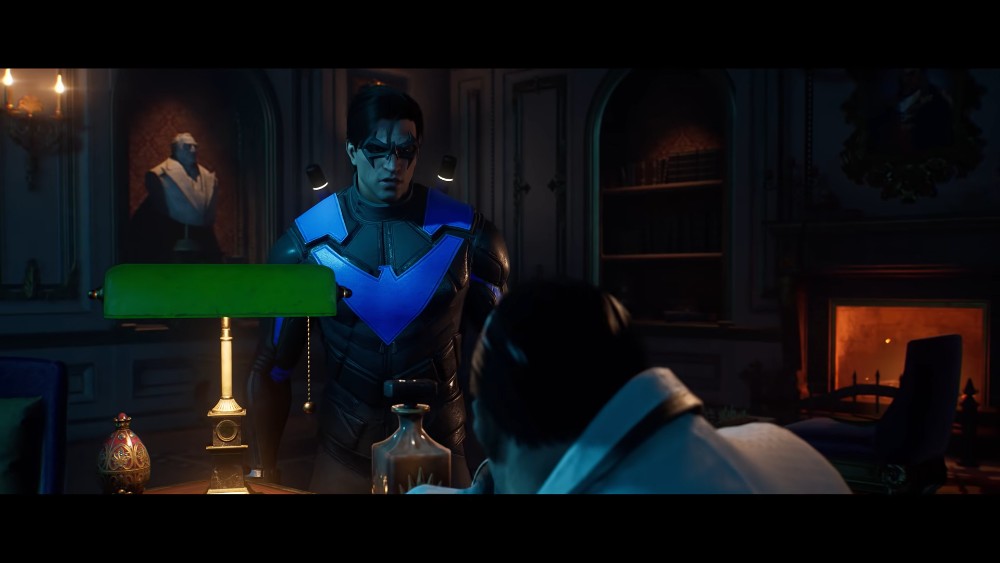 In the Gotham Knights games, Batman is dead, and it's up to the rest of the Bat family — Batgirl, Robin, Red Hood, and Nightwing – to guard the streets of Gotham. The action-adventure game will be available for PlayStation 4 and 5, PC, Xbox One, and Xbox Series X. It is a single-player game, with the option for a two-player co-op.
Gran Turismo 7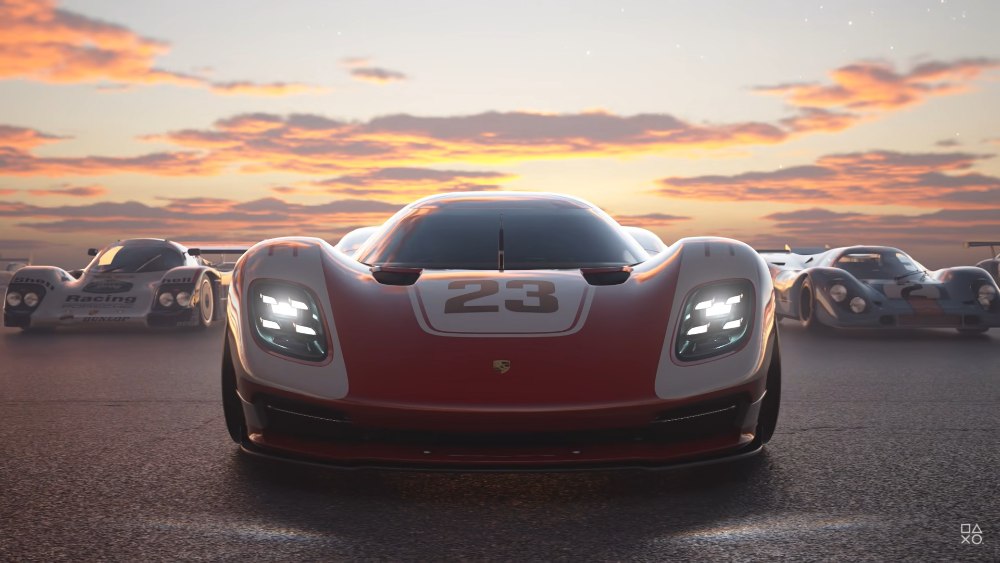 Polyphony Digital's racing sim is back with a numbered sequel in 2022. Gran Turismo 7 swears to be the best-looking Gran Turismo yet. The game's compatible with 4K, HDR, 60 fps frame rates and will be a showcase for PlayStation 5's DualSense controller.
Oxenfree 2: Lost Signals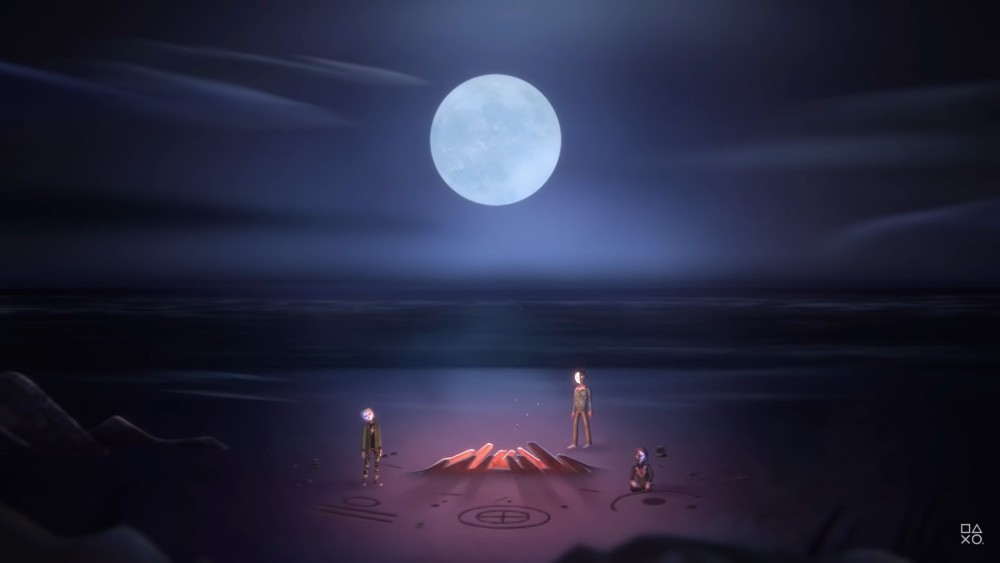 Night School Studio's (now owned by Netflix) supernatural walk-and-talk adventure's next installment is coming. Oxenfree 2: Lost Signals happens in the same universe as the original version, but it features a new cast of characters, led by environmental researcher Riley.
Pokémon Legends: Arceus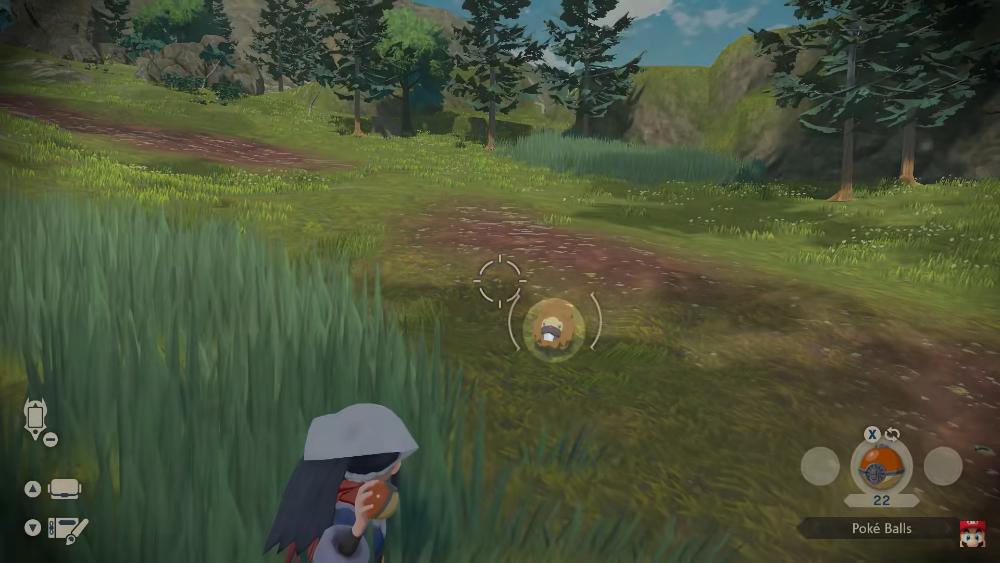 The first Switch exclusive of the year, Pokémon Legends: Arceus, takes Nintendo's beloved monster-collecting franchise in a bold new direction. Arceus shakes up the traditional methods of encountering and attacking Pokémon.
Starfield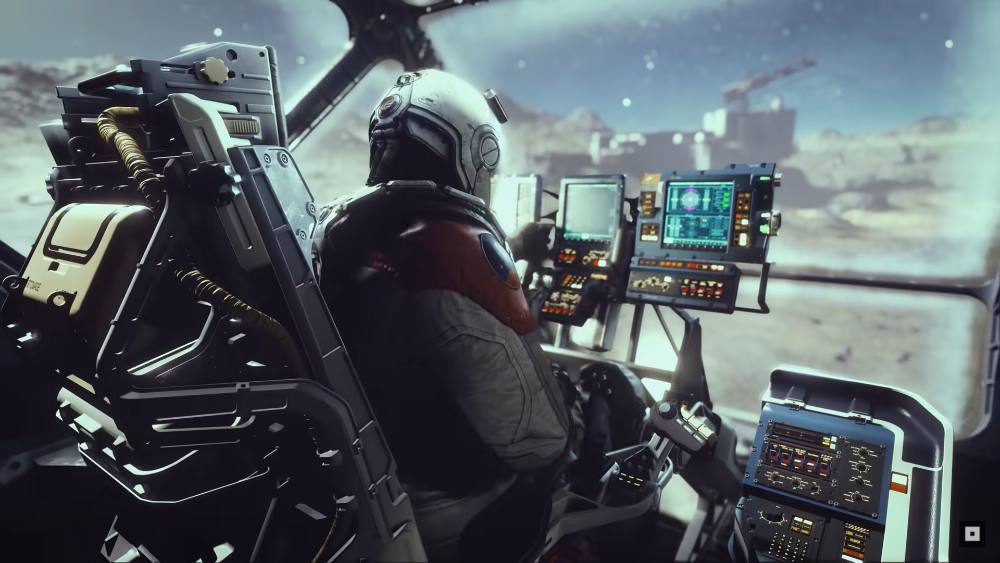 Starfield is the next epic single-player RPG title from Todd Howard and Bethesda Game Studios. Howard describes Starfield as "Skyrim in space," though he also noted it's "a bit more hardcore of a role-playing game than we've done in the past." The RPG will be Bethesda's first game developed using its Creation Engine 2. On November 11, 2022, Starfield will be available for Windows PC and Xbox Series X.
Is the PSVR 2 Price Worth It, or Just Buy the PlayStation VR?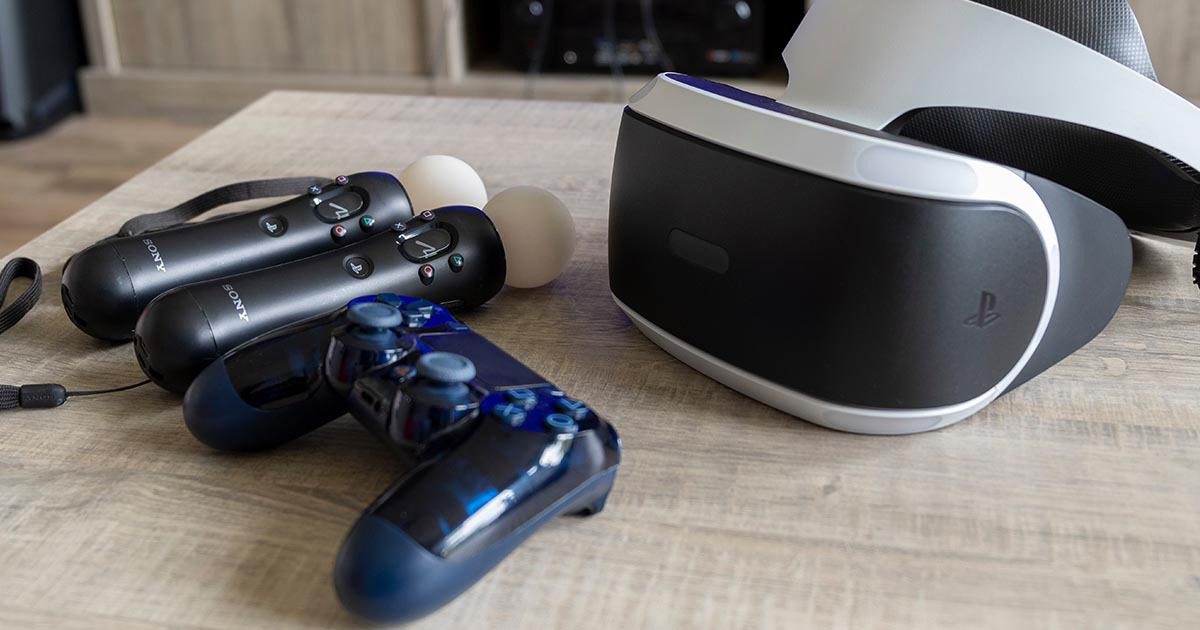 Sony hasn't yet announced the release date of PSVR 2, leaving many Playstation fans wondering, is the PSVR 2 worth it or should I wait? Some think it is worth the wait with its hardware upgrade and compatibility with PS5 games. But since the PS5's second anniversary is fast approaching, fans want to know more about the next model. Will it be an improvement, and have it fixed its predecessor's issues?
To wait or to buy, that is the question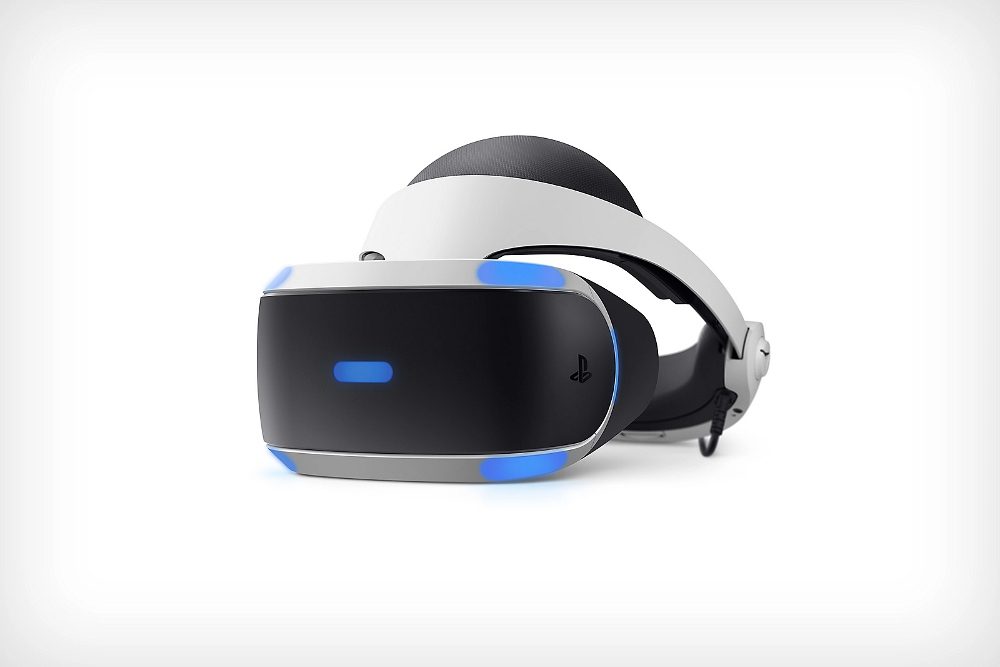 The big question of whether to buy a new virtual reality headset is still unanswered. Fans turn to rumors as expert analysts Ming-Chi Kuo and Ross Young has hinted that the PSVR 2 will be released on Q1 2023. The delay may have been caused by the chip shortage or a PS5 console shortage. Whatever the reason, it's still up to consumers whether to wait or buy now.
Release Date
On the Playstation blog, they announced the next generation of PSVR. Sadly, Hideaki Nishino, the Senior VP of Platform Planning & Management, said there's still a lot of development going on for their new VR system. Even the release date seems vague as Sony looks more concerned with producing enough PS5 consoles than announcing when it will be out.
The original PSVR is still working fine and is compatible with the PS5. You will need the free camera adaptor to connect it to your PS4 Playstation Camera. Also, you have to take note that there are no PS5 games that are compatible with the PSVR.
You will still need to play the PS4 games, which are backward-compatible on your PS5, if you want to use the headset. Because of this, i's safe to assume that waiting for the PSVR 2 is the cost-effective choice.
The PSVR Price Tag
When it was launched in October of 2016, the price of the PSVR has not decreased much from its $399 tag. Currently, you can find special PSVR bundles with huge discounts. This comes with the PSVR Marvel's Iron Man VR Bundle, which has an approximately $349 price tag.
If the release of the PSVR 2 in the first quarter of 2023 is true, then you will most likely find deals from the previous winter holiday season. Although there is no solid basis for the PSVR 2's price, estimates are within the $399 to $499 range.
PSVR 2 Games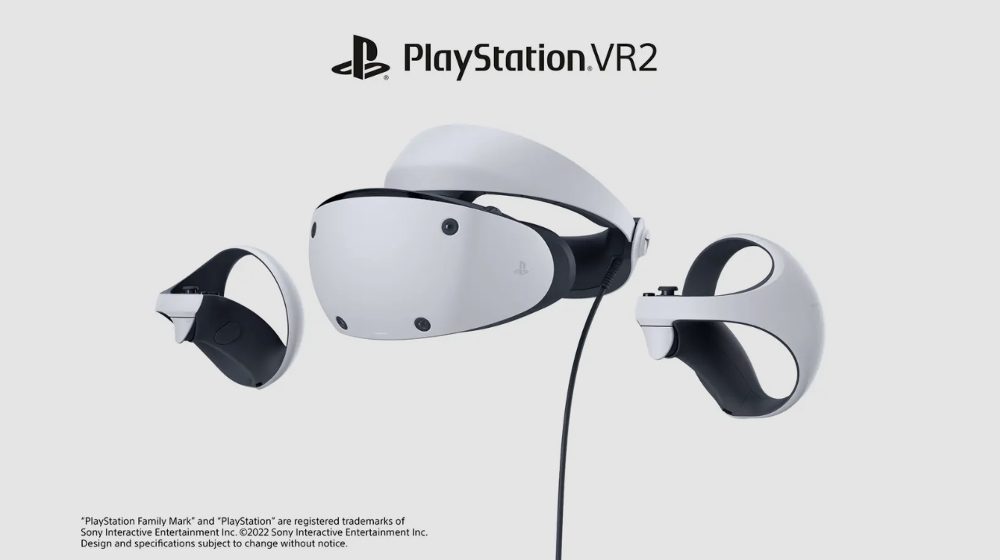 Although PlayStation fans are still in the dark about many other details, Sony has confirmed that there will be over 20 games available when the PSVR 2 is launched. At the 2022 business briefing, Sony Interactive Entertainment CEO Jim Ryan has spoken about the investments they are making to secure third-party games with the existing first-party exclusives.
These include Pavlov Shack by Vankrupt Games and Low-Fi by Iris VR. Sony also recently announced Horizon Call of the Mountain, a new game exclusively built for the PSVR 2. Guerrilla and Firesprite are developing it.
Other PSVR Rumors
Other rumors include Sony's attempt at reducing motion sickness with VR. In 2019, Sony filed a patent for a system that aims to lessen sickness with its head-mounted display. Another patent filed in 2020 shows how Sony wants to develop a technology that lets users experience sporting events live.
They call it the "insertion of VR Spectator in live video of live event." This is to give people the experience of being in a live event without being there. They only need to wear their VR headsets. These patents, along with many others, keep fans excited and wondering, is PSVR 2 price worth it?
And for other news, read more here at Owner's Mag!
Cyberpunk 2077's Release Meant 75% CD Projekt Stock Falls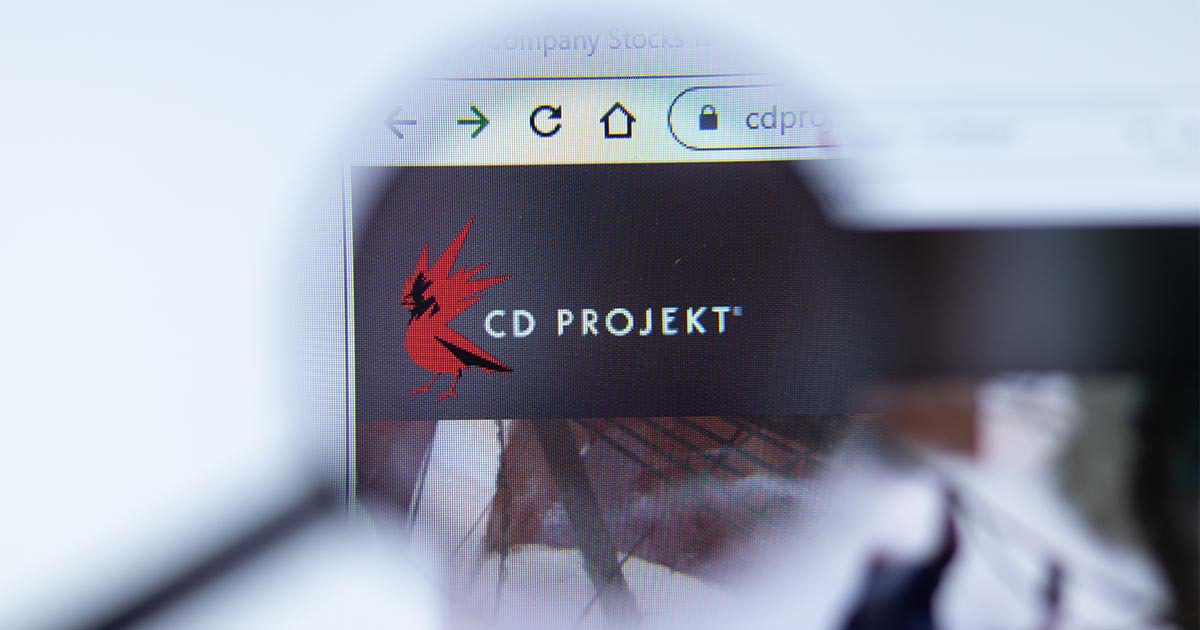 According to Business Insider Poland, CD Projekt stock falls after a disastrous launch and is now worth less than 10 billion Polish złoty (around $2.1 billion). This is because of the release of Cyberpunk 2077 on December 10, 2020. Before the launch, the Polish video game developer was valued at over 40 billion Polish złoty and was touted as Europe's most valuable game company.
Currently, CD Projekt is trading at its 2017 value and is no longer Poland's most valuable game company. Techland, the developers of the Dying Light franchise, has taken its place. Although its numbers aren't traded publicly, it is still estimated to be worth approximately 10.6 billion złoty, says Polish-language daily newspaper Puls Biznesu.
The business newspaper said that the redemption of 15 million shares for a consideration of 900 million PLN (Polish zloty) resulted in a single share having a value of 60 PLNs. When you assume that the number of company shares was pegged at 175.94 million, the valuation of Techland will be at 10.56 billion PLNs.
Cyberpunk 2077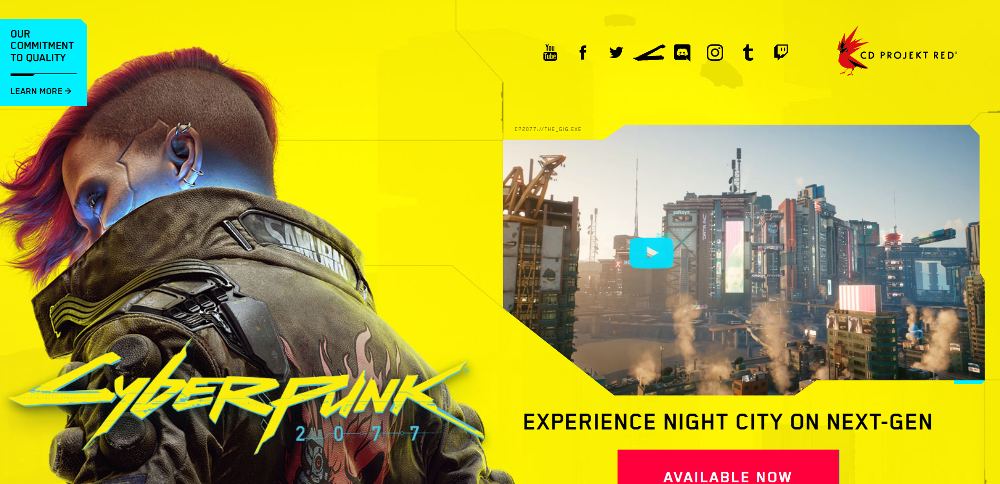 The Cyberpunk 2077 launch was one that many fans were anticipating and excited about. It was talked about as one of the most critical releases of the last console generation. It was released alongside PS5 and the Xbox Series X. However, unexpected things happened, and the launch went terribly wrong.
The highly anticipated RPG for PC and consoles was released after three delays. It saw a slew of technical issues, which resulted in refunds. The game was then pulled out from the PlayStation Store because of this.
Patches were designed to improve the game but took the company six months. It then went back to Sony's online marketplace in June 2021. This happened after CD Projekt stated that it believed the performance of Cyberpunk 2077 had reached a satisfying level.
In early 2022, CD Projekt claimed to have sold over 18 million copies of the game. They also announced that they are working on a significant expansion and a new storyline for Cyberpunk 2077.
CD Projekt Stock Falls After Disastrous Launch
To date, Cyberpunk 2077's launch is probably one of the most disastrous events in video gaming history. This, after building up a tremendous amount of hype. Not only that, the game was full of bugs and traces of a rushed development process.
CD Projekt once enjoyed a first-rate reputation with its development of The Witcher 3. But now, it seems all is lost as their numbers have fallen short of the 25 to 30 million sales expected for the game in the first year of its launch.
Now, it seems that CD Projekt RED is at the same level it was after its launch of The Witcher 3. DLC for Cyberpunk 2077 is on its way but is still rife with problems. The studio has The Witcher 4 in its upcoming slate and is already in pre-production. However, the disaster it experienced in the launch made gamers back out and will probably take something unique to bring them back.
Currently Developing
CD Projekt brings development in-house as a new generation patch for The Witcher 3: Wild Hunt is in the works. They have also taken in-house the development of the PS5 and Xbox Series X/S editions of the game to complete it in time. Saber Interactive is handling the external development of the game. 
They were the company that handled its Nintendo Switch port previously. Today, a new entry in The Witcher franchise is in pre-production.
To get back on track, the company should reconsider returning to The Witcher. The upcoming new entry in the series may just be the ticket.
And for other gaming news, read more here at Owner's Mag!
The Nintendo Company Just Bought an Animation Studio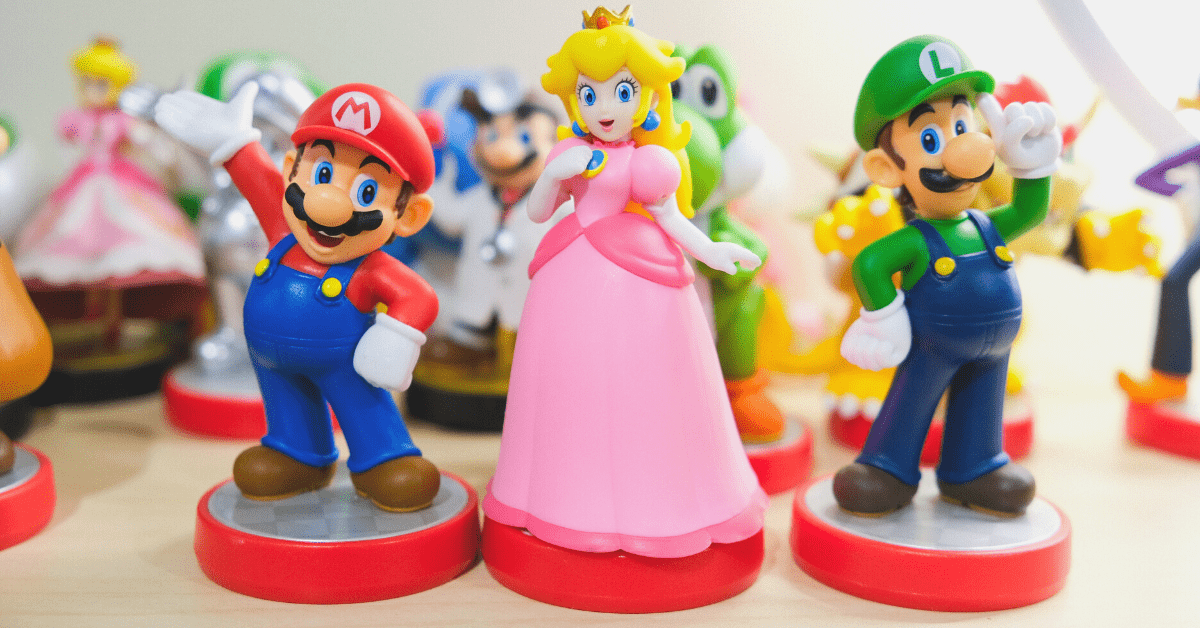 There's some big stuff on the horizon for Nintendo. The video game enterprise is known for its innovative endeavors. Seriously, the Nintendo company is always pushing the barrier of what they can accomplish. And just recently, they announced their acquisition of the animation studio; Dynamo Pictures.
The official deal states that Nintendo will purchase 100 percent of the shares. By early October, everything produced by Dynamo Pictures will be owned by Nintendo.
About Dynamo Pictures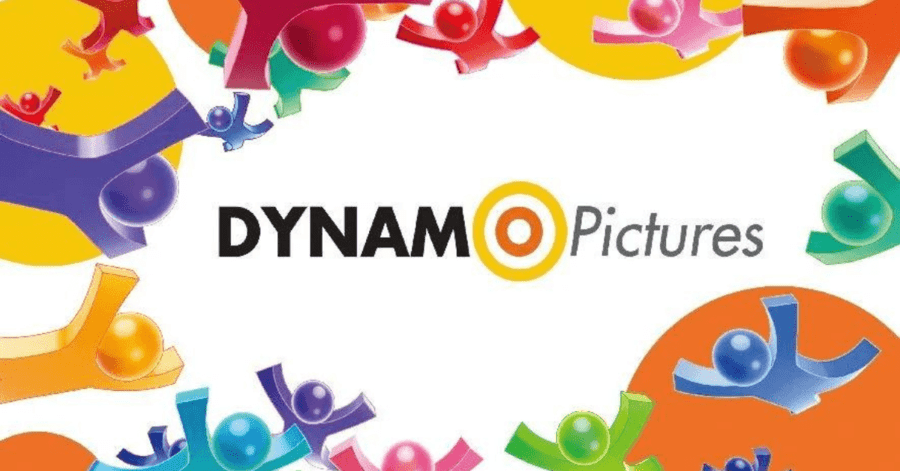 Unless you're super in the loop regarding the animation or gaming industry, you might not know who Dynamo Pictures is. Regarded for their impressive CG, Dynamo Pictures has been hanging out in Tokyo for 30 years. They've been creating CG work and motion capture for both video games and Japanese animation.
Ever heard of the Persona series? Well, Dynamo Pictures worked on the motion capture of Persona 5, a popular video game released in 2016. They've also worked on Death Stranding and Nier Replicant.
Dynamo Pictures has actually collaborated with Nintendo in the past, producing a series of animated shorts for the Pikmin games. They created the graphics for the newest Ghost in the Shell series, as well as Studio Ghibli's first 3D CG movie: Earwig and the Witch.
As you may already know, Nintendo is already in the process of creating a star-studded Mario movie. While production started before they bought an animation studio, there's no doubt it'll come in handy. If not for this movie, then perhaps future movies.
The Future of Nintendo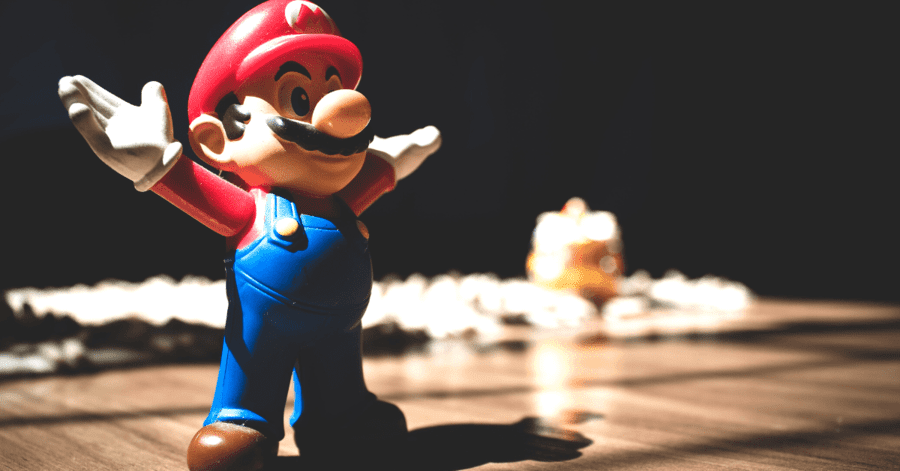 So, what does this future look like for Nintendo, with this recent acusition? I'm truth, it's too early to tell. But from what we know about both companies, this deal carries a ton of potential.
Nintendo is no stranger to television and movie releases. Over the years, they've had several TV shows, including the infamous The Super Mario Bros. Super Show! As iconic as it was, hopefully they'll create better stuff with their new animation studio.
They're also reasponsible for the plethora of Pokémon series we have today. The inclusion of Dynamo Pictures can certainly take this to the next level, and get more people interested.
Overall, Nintendo has so many notable characters; from Mario and Luigi to Link and Zelda. There's no telling what Dynamo Pictures could produce with those properties.
It's worth noting that although Nintendo is expanding, it is still a video game company. With that in mind, Nintendo might plan to use Dynamo's motion capture capabilities. It would be very useful for any future game developments.
Of course, there's always the possibility of Dynamo Pictures continuing their work as usual. Nintendo could've bought them out solely for financial reasons. Much in the way that Disney owns Marvel and Star Wars, the Nintendo company would simply gain the profits earned from Dynamo Pictures.
Though personally, I believe that Nintendo should utilize this studio as much as they can. Their various properties combined with Dynamo's technology could create something magnificent.
Regardless of what happens, one thing's for certain; the talent of Dynamo Pictures should not go to waste.