Moose Knuckles Stirling Parka Review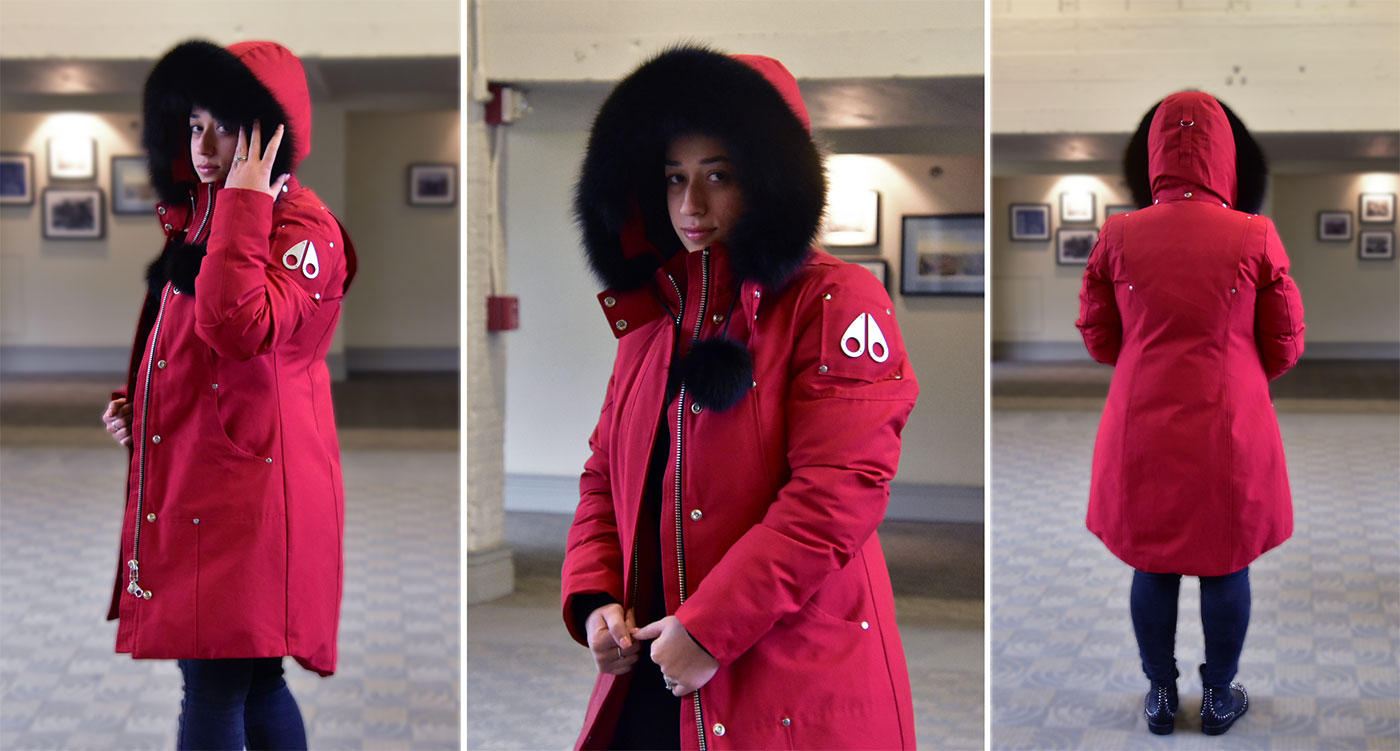 The popular Canadian outerwear brand Moose Knuckles is continuing to expand its name across the nation and into America. Moose Knuckles is a relatively new brand founded in 2009 by Will Poho and Mark Peros. Most of its manufacturing is done in Winnipeg. The brand is dominating the winter fashion scene through bomber jackets and parkas. Moose Knuckles are created from quality materials and are sweatshop free. The company also uses Canadian-origin gray duck down and farmed fox fur from Finland in order to ensure the materials are able to combat Canada's harsh winters. Here is the Moose Knuckles Stirling Parka review:
How It Looks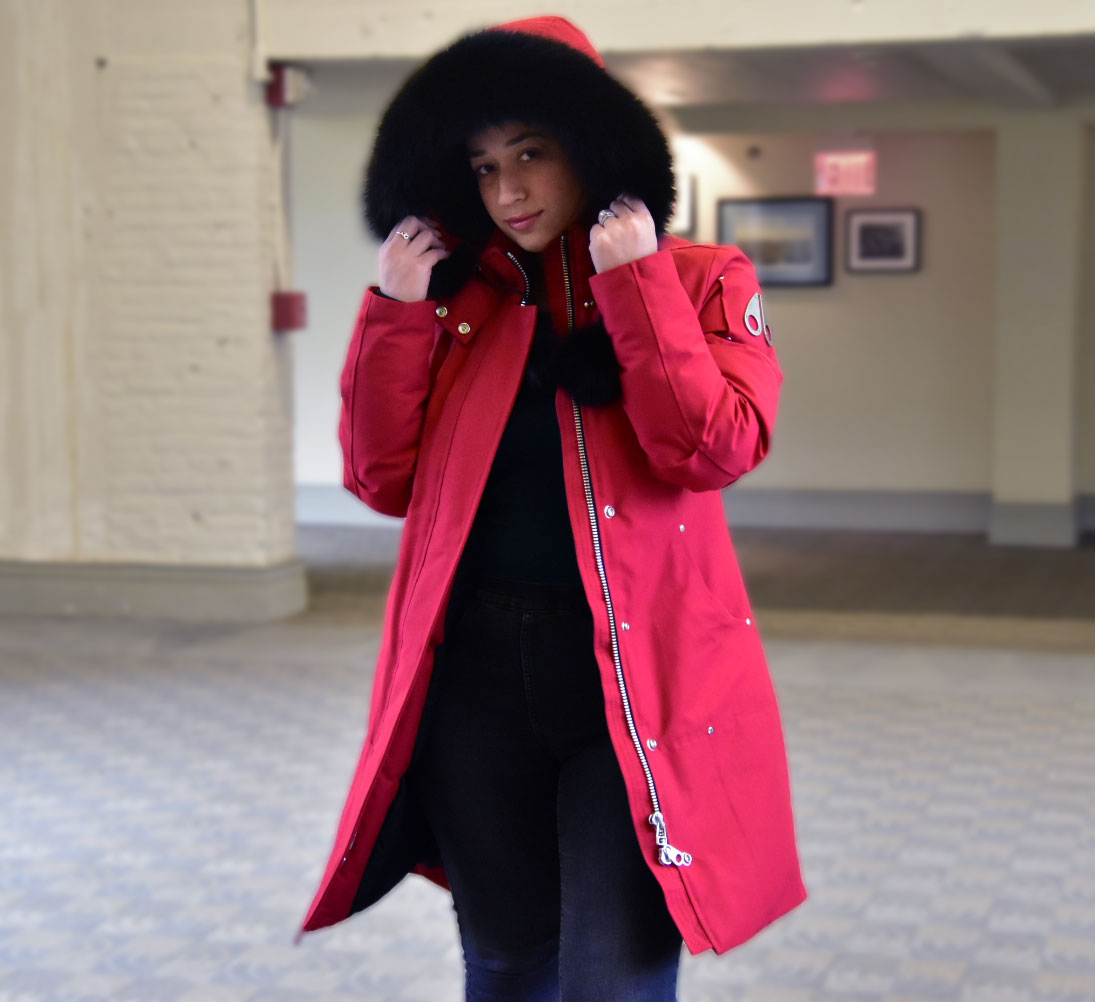 "Wearing a Moose Knuckles Stirling is like driving a red Ferrari. You will be noticed."
The Stirling comes in at least 9 different shades of color. We reviewed the red model with black fur trim. Photos on the website convinced me the garment will provide a cinched waist, however I didn't feel restricted. The fur trim and goose down insulation allows you to be all bundled up and warm. Noticeably, the jacket has a Moose Knuckles signature metal detail on the upper arm of the garment. The signature catches the eyes in an instant, due to its unique look and new brand.
The pom-poms add a nice touch to the parka, adding a more feminine touch to the style. The double stitched durable canvas, luxurious fur, YKK zippers, and soft interior lining came together wonderfully upon putting it on for the first time. It was heavier than I thought, but the fitting was perfect. It was comfortable to wear and provided a more urban and versatile look. I took the Stirling out on a 9 degree day to see how it holds up. Wearing just a t-shirt inside, I never once felt the cold. Walking the streets of Philadelphia where every other person is wearing a Canada Goose or Montcler, I stood out like a sore thumb as people are trying to figure out what brand I'm wearing. A couple of girls even stopped and asked me what brand it is and where I purchased it. Wearing a Moose Knuckles Stirling is like driving a red Ferrari. You will be noticed.
Specialty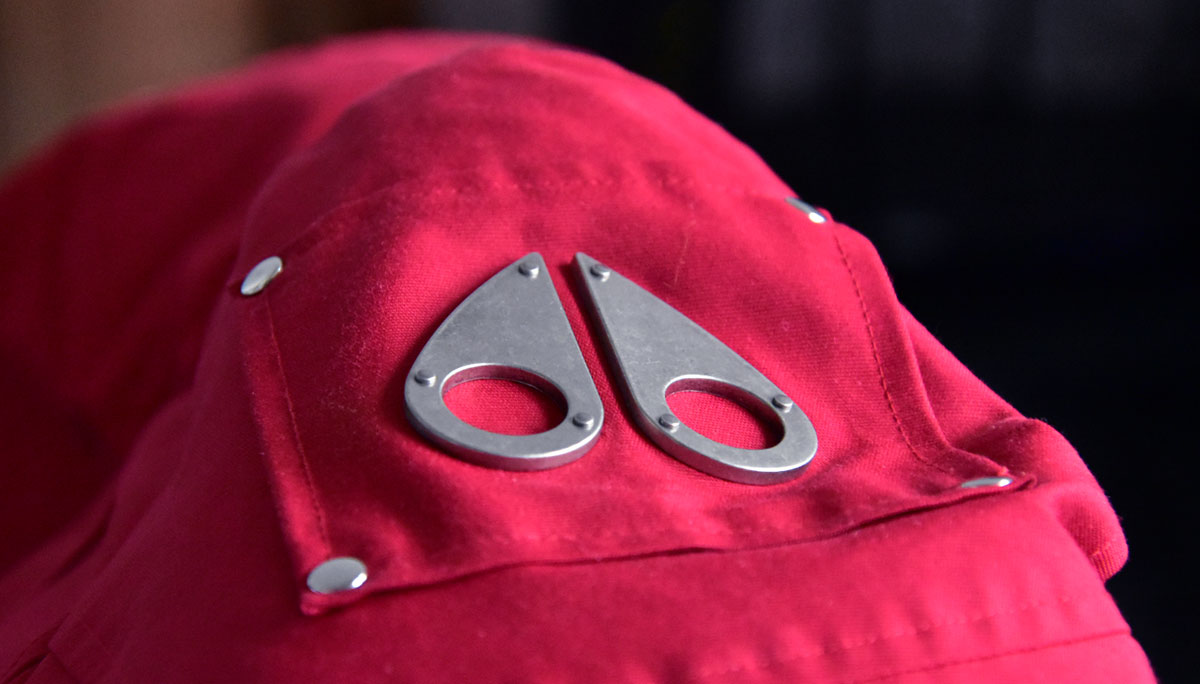 Moose Knuckles is ranked as the top parka brand for having the highest thermal insulation value. The Moose Knuckles parka came out with the result of a thermal insulation value of 2.11 clo. Thermal Insulation is the measure of resistance to dry heat transfer from a heated thermal manikin to a more cool environment. Thermal insulation is used to prevent excessive heat loss, which is the entire framework of an effective jacket. Moose Knuckles provide an amazing dependability on warmth and comfort due to their thermal insulation value. And wearing the Stirling for an entire day in single-digit weather, I can confidently say their research paid off.
Features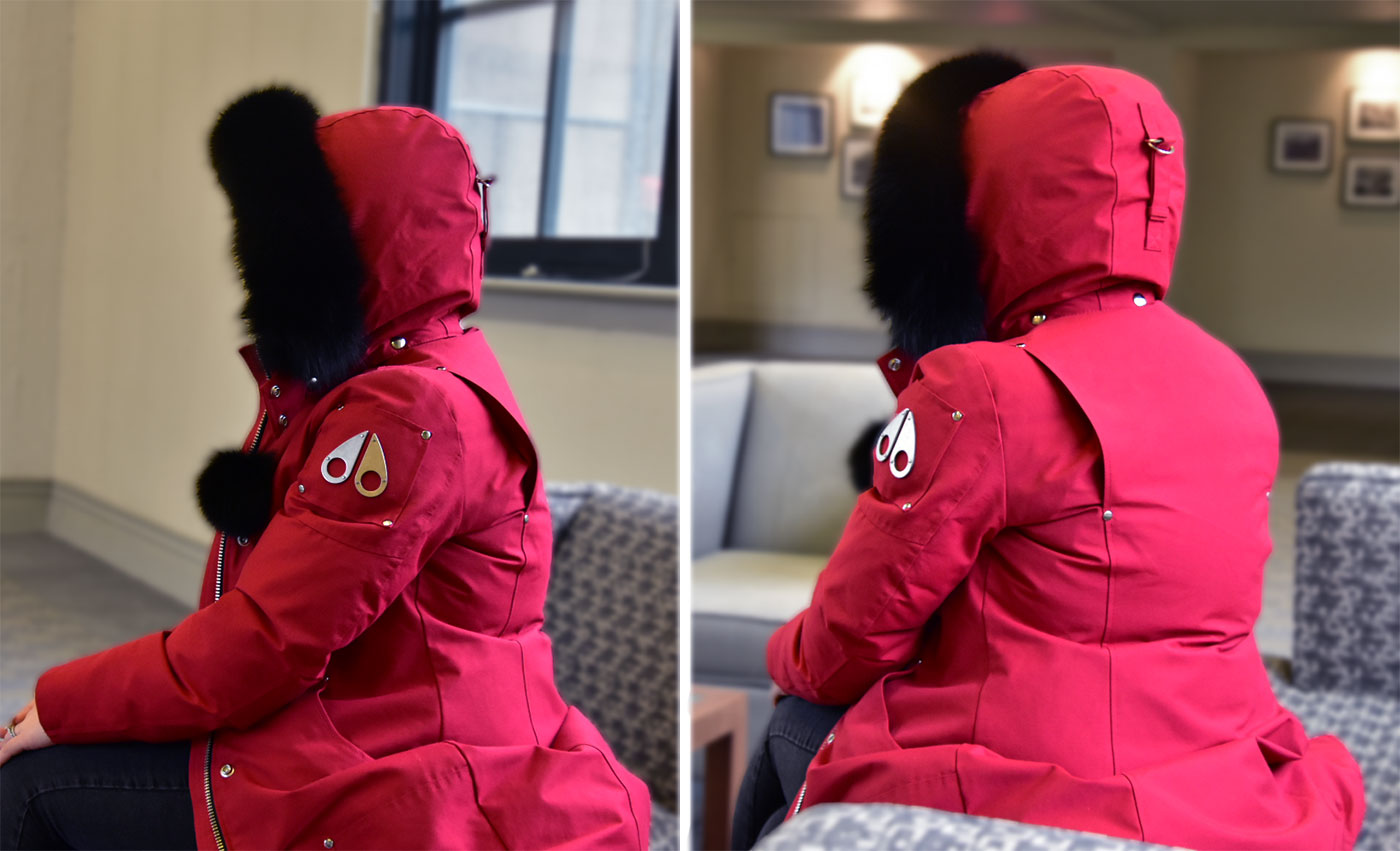 In addition to looking fabulous and keeping you warm the Stirling also comes equipped with features to appreciate. Most of which you'll have to see in person or experience first hand to appreciate.
Form fitting
This matters a lot to women and young girls. The Stirling looks great and even though it's fitting, it doesn't feel restricting.
Spacious hood
The fur lined hood is cavernous but fits comfortable thanks to adjustable straps on the back.
Quality fox trim fur
Moose Knuckles didn't cheap out on the fur. You will get plenty of high quality fur with the Stirling. Some parka offers low-grade synthetic fur purely for aesthetics. The fur on the Stirling is genuine, feels incredibly soft to the touch, and doesn't shed like many other brands.
Durable & Water resistant
The canvas material combined with double stitching are durable and made to last. It's also water resistant!
Quality zipper
The front zipper is heavy gauge YKK zippers and won't break on you anytime soon.
Plenty of pockets
Girls will understand the excitement of having pockets in just about anything. Four pockets on the outside and two on the inside of the jacket.
The Verdict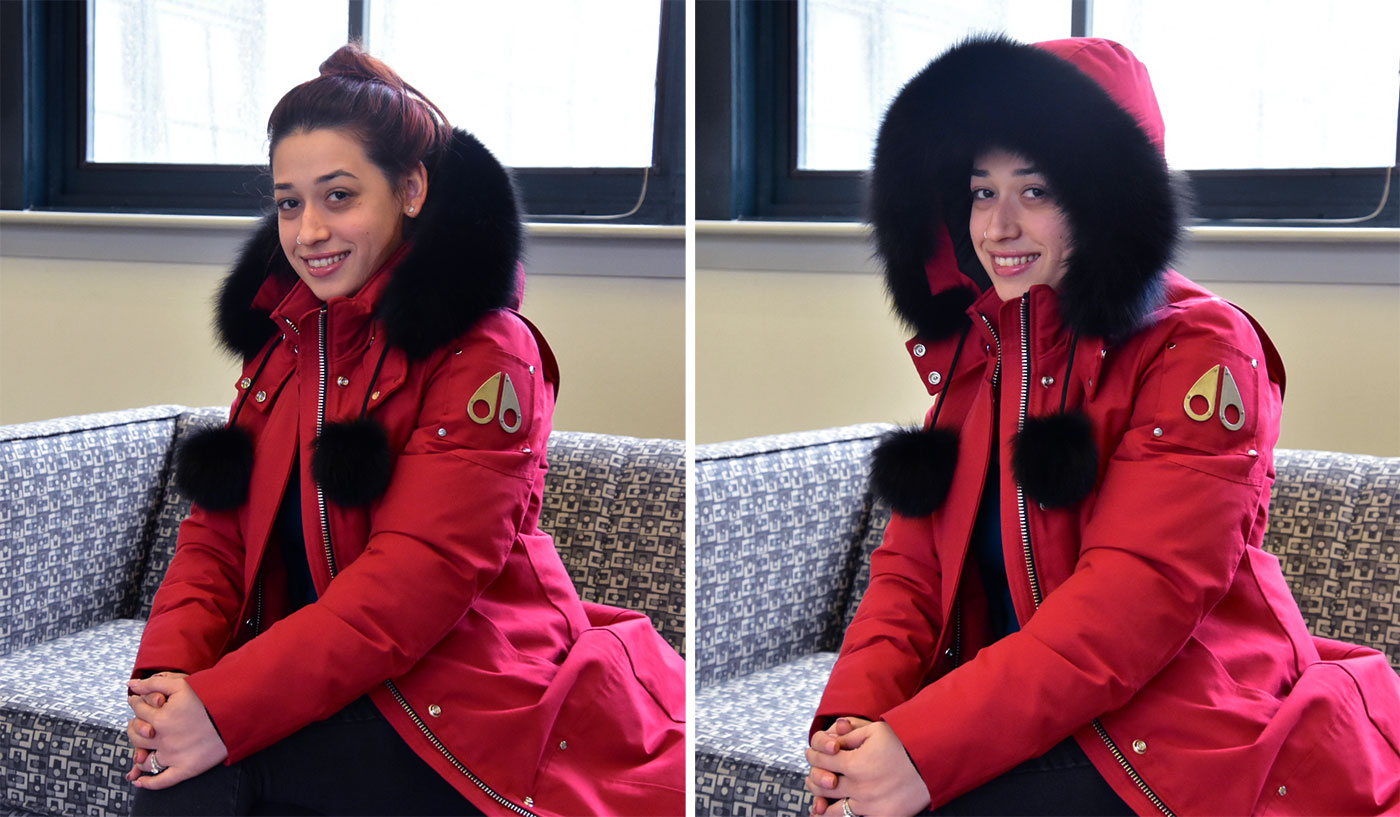 Many brands fail to understand what quality means in a jacket. Winters in Canada are harsh, it's windy, cold, and downright undesirable. Comfort and style is a rare combination when you're trying to make a parka that can withstand Canada winters. The Moose Knuckles Stirling parka is able to give you the swag look and still keep you toasty warm. Despite having plenty to love, we managed to find a few flaws.
Pros
You look unquestionably rich
Fashionable
Attention to detail styling
Plenty of pockets
Warm. Sourced from Canadian-origin gray duck
Quality fox fur from Finland
Durable construction that will last
Value doesn't depreciate as much
Cons
Heavy when compared to similar parkas
Canvas material despite being durable, can feel rigid
Outside breast pockets are too small
If you're looking for something discreet and low-key, look elsewhere. Moose Knuckles never intended the Stirling to be subtle. Make no mistake, you will stand out. For those living in harsh, cold conditions, investing in a reliable winter outer garment is a must. We highly recommend the Moose Knuckles Stirling because it's incredibly well made, warm without the bulk, fashionable, and will likely be the last winter coat you'll ever buy.
At $950, it's certainly not cheap but you get more than what you pay for. Despite being the new kid on the block, Moose Knuckles' unique line of products rival Canada Goose and Montcler in terms of quality, value, and appeal. The next time you're out shopping for a winter coat, put Moose Knuckles near the top of your list.
8 Proven Steps To Getting Paid For Your Knowledge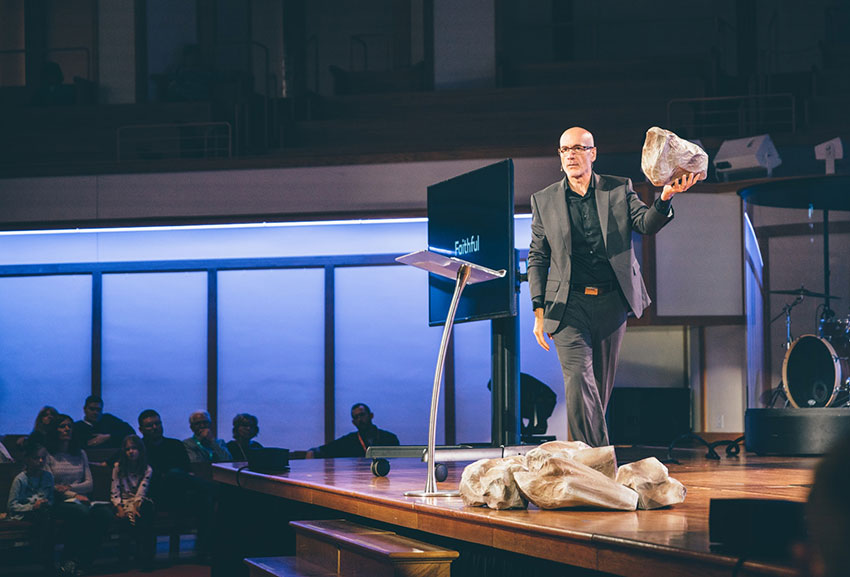 Everyone loves to give advice, but not everyone gets paid to do so. Nowadays the evolution of technology has opened up the world in more ways than we could imagine. We're able to connect with others in more ways than before thanks to the advancement of mobile technology. And because of social media, we're also presented with the opportunity to connect with just about anyone and anywhere, so long as they have an active internet connection. Many startups have taken advantages of these technological advancements and created side hustles and ways for the average person to earn more money during their free time. Uber, Airbnb, and Postmates are a few examples of startups that have taken advantage of the gig economy blossoming.
But the gig economy doesn't have the potential earning you're looking for. What if you're an expert in a special field and wants to get paid millions of dollars a year for your knowledge instead? Luckily for you, there's a proven path to get there. It's not an easy path, otherwise, everyone would've taken it. And it's certainly challenging. But if you have a specialized knowledge that you believe others would pay for, then follow these eight steps to getting paid for your knowledge.
1) Write A Book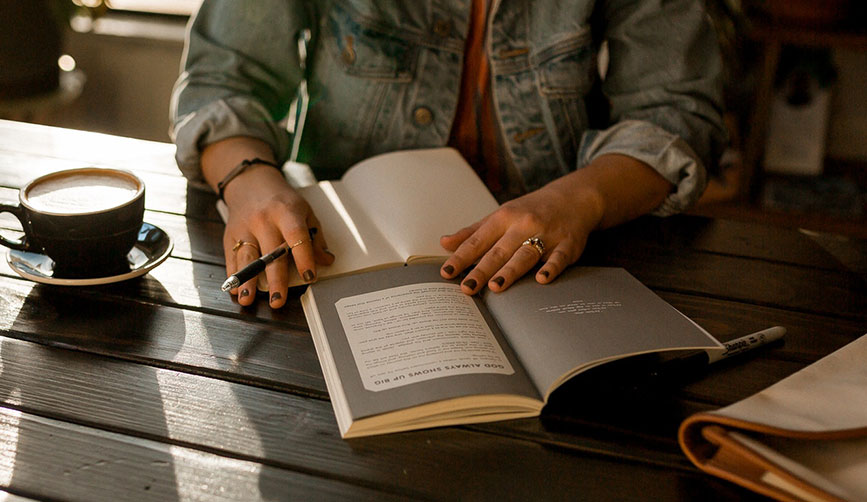 The easiest and the best starting point is to write a book and have it published on Amazon. Amazon has an incredible program that lets just about anyone become an author without going the route of pitching to publishers. Being an author is a great starting point for getting paid for your knowledge because it establishes you as an expert in the industry first and foremost. You may or may not make a profit from book sales, however, the benefit of establishing credibility and trust early on has compounding interest for years to come.
2) Be A Guest Contributor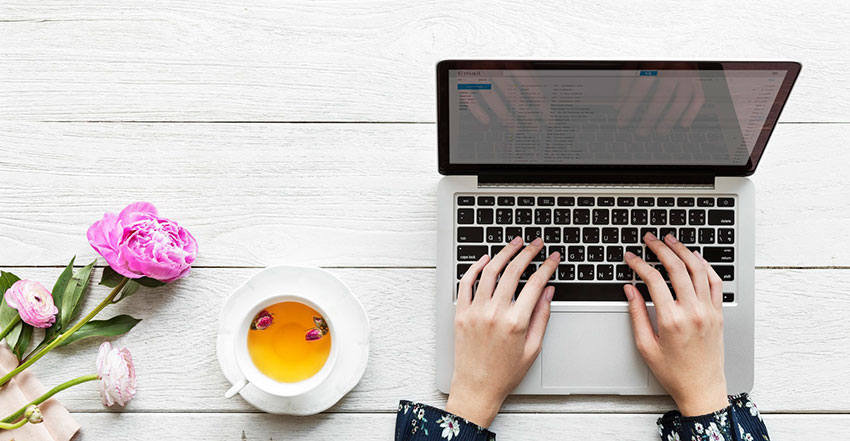 Although this would be trading your time for barely any pay, it builds a reputation as an author. You'll want to start guest contributing on small blogs, eventually working your way to local publications, and eventually pitch yourself to write in large national publications to gain notoriety and further reinforce yourself as an expert. Being a guest contributor won't exactly bring in the dough or help pay the bills, but combined with writing a book, you're establishing a strong portfolio when it comes time to selling and getting paid for your knowledge.
3) Build Your Brand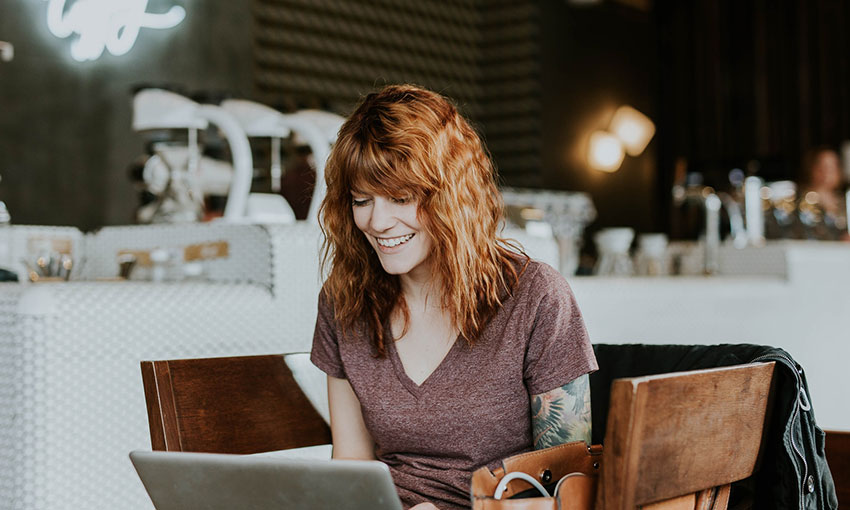 Now that you're a published author and a highly recognized expert in a specific field, it's time to build your brand. We suggest getting a professional website developed, getting a logo designed, and setting up your social presence in order to look appealing. This process might cost some money since you need to hire a professional designer to help you with all your design needs. But if you're on a budget, don't worry we've compiled a list of amazing free resources you can use with a few spare hours on the weekend.
Free resources to build your brand:
4) Develop A Mastermind Group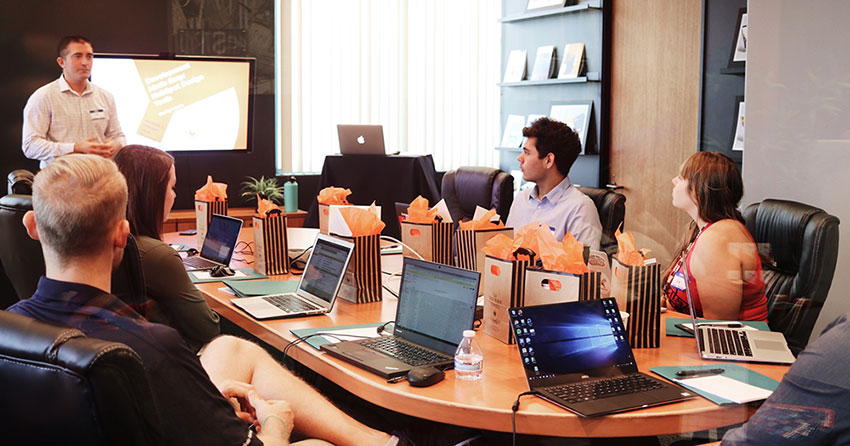 Make friends with other experts in your field whom you could also learn from. Develop a mastermind group of experts who share a common interest as you and expand your group. Having a mastermind group that meets regularly will further enhance your knowledge and broaden your horizon as you'll be making friends with the right people. To build your own mastermind group, first, you have to attend a lot of events in your area to find others with similar interests. Once you have a least a few people who share common interests with you, create your own event or group to gather and discuss specific topics related to your field of expertise. Encourage your members to also invite like-minded individuals to expand your mastermind group.
Be sure to stay connected with everyone and keep your relationships alive. You'll need your member's help later!
5) Seek Speaking Free Engagements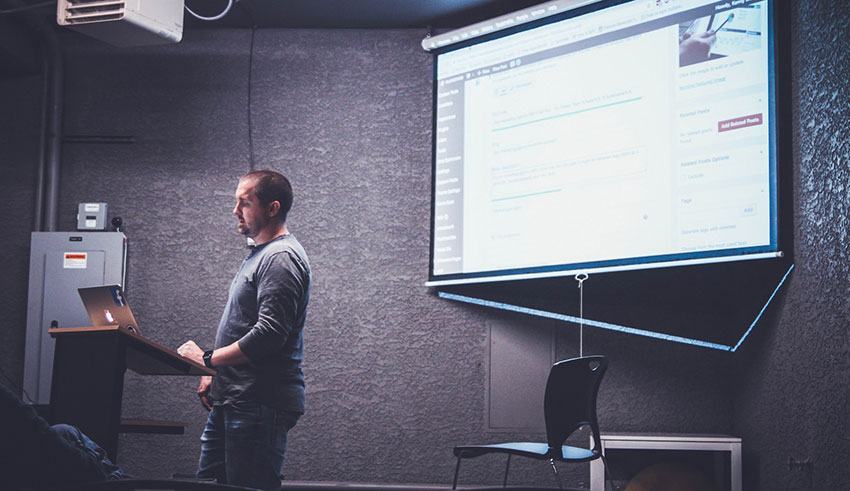 As your reputation continues to grow and your group gains new members, you can begin seeking out speaking engagements. Start small at local networking events, schools, or local clubs that may want you as a free speaker. You might not make much from the free speaking engagements, but they will build confidence and hone your public speaking skills. And the ability to speak and present your ideas well will be crucial in getting paid for your knowledge.
6) Seek PAID Speaking Engagements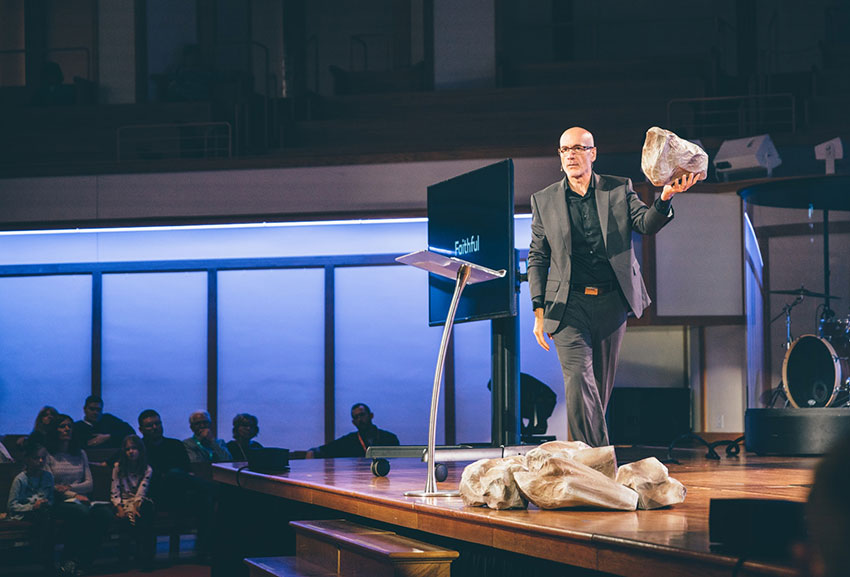 Don't be shy, you're definitely worth it. Now that you're an official speaker, author, well-published writer, and fully certified expert in your field, you can begin seeking paid speaking engagements. The amount is entirely up to you. It'll take a bit of hustling to get your name into the hat, but if you did a great job with the previous steps, people will be seeking you out instead at this stage to speak. You can also tap into your network of masterminds to explore other avenues to find speaking opportunities.
7) Offer Consulting Services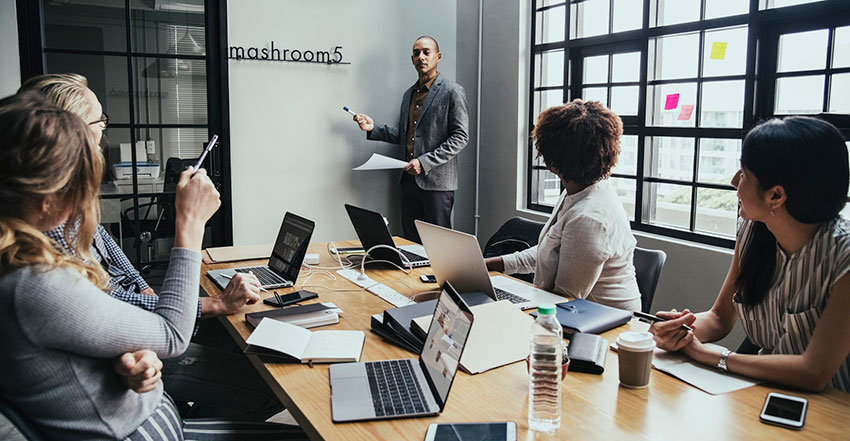 You can offer your consulting service much earlier if you so choose. We left it at this step because of the more experience and reputation you have, the more you can charge. If you're just starting out, you'll likely have to do a lot of free work to build your reputation. Meanwhile, if you follow the other six steps first, you'll already have built that reputation and following by this point. At this point, you're probably well known within a small community, have your own mastermind group, a small following on social media, and a lot of credibilities. You can now update your website to offer consulting services in your field of expertise.
8) Create Online Classes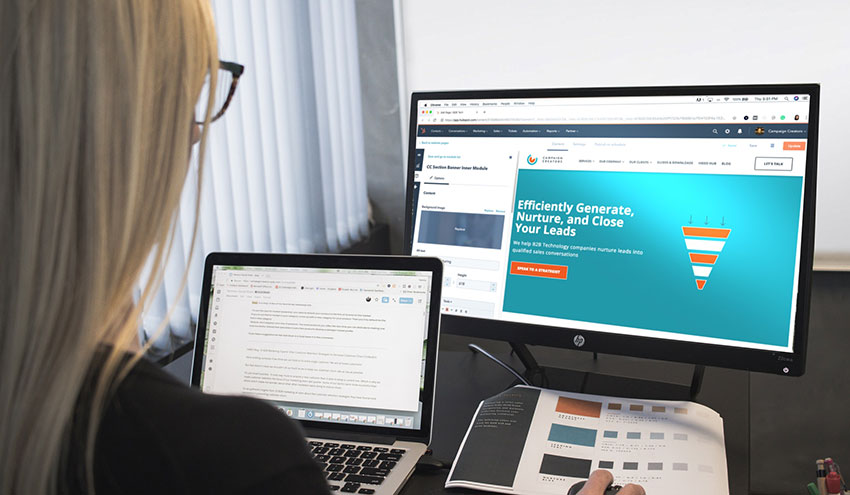 Now that you've established yourself as a reputable person, you can start creating online courses all over the internet. Websites like Udemy and Coursera offer a free and easy way for prospective teachers to create an online course, upload it to the platform, and have millions of people buy into it. You'll get a cut of the sales once a student purchases the online course. And the material you'll be using can be directly from the book you've written or knowledge you've gathered throughout the course of establishing your brand. With a well created online class and a strong reputation to back it, students will flock to you in no time.
Try to create your class on multiple platforms to increase your stream of passive income. This is where you start to reap what you've sowed. Consulting may make a lot of money, but if your online class hits the top of the chart, you'll easily rake in six-digits per month from passive income. It might have taken a few steps to get here, but it's well worth it.
How to Get Started
Don't let these steps intimidate you. It takes time and commitment and has been repeated countless times with great success. With a little bit of perseverance, better work habits, and self-motivation, you'll be a published author in no time. And with a little more determination, you'll be able to generate passive income and finally getting paid for your knowledge.
Entrepreneurship: A Millennial Definition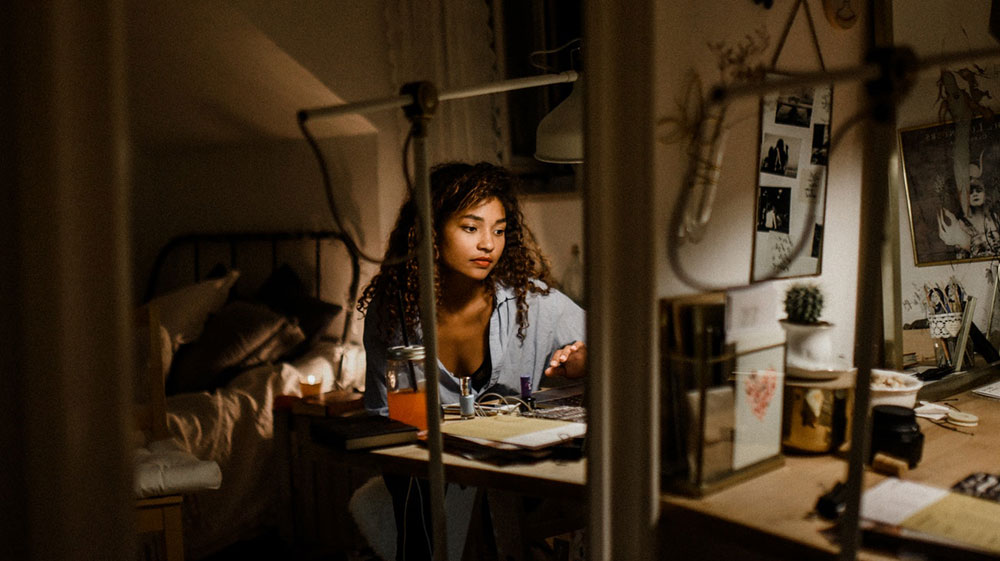 What is entrepreneurship? Well, The word entrepreneurship has easily been one of the most sought after lifestyles in modern history. Some people think that entrepreneurship automatically brings a life of lavish things, constant travel/exploration, internet fame, dating supermodels, and short working hours. But before you get all of these "things," you just have to quit your job, sacrifice a few years of your life, and POOF. You get it all!
So, what are you waiting for? Go on and quit that job of yours. DO IT! It's what you want, isn't it?
Well, before you do all of that, I suggest learning more about the word entrepreneur. What is entrepreneurship and what does it truly mean? This article is a collection of thoughts that I have compiled into one beautiful love letter to the one word that has somewhat defined my life; entrepreneurship.
Let's start with the basics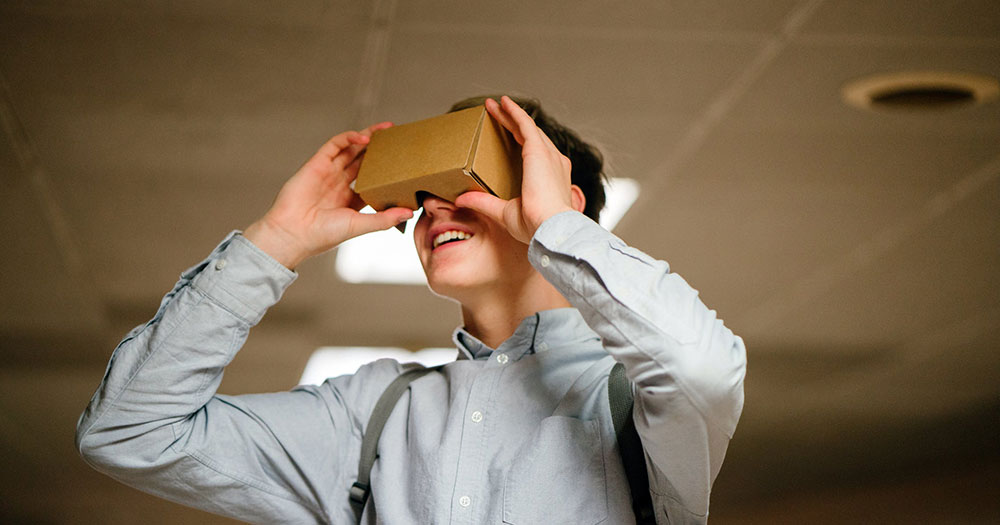 The business dictionary and most overused definition of entrepreneurship are defined as: "The capacity and willingness to develop, organize and manage a business venture along with any of its risks in order to make a profit."
Now that we have the fundamental definition of what is entrepreneurship, we can further expand on the initial foundation. Like everything else, entrepreneurship is a journey. As Robert Frost eloquently uses a phrase in his poem "The Road Not Taken":
"Two roads diverged in a wood, and I—

I took the one less traveled by,

And that has made all the difference."
Entrepreneurship's journey can be summarized in three particular phases:
Phase 1: Buzzwords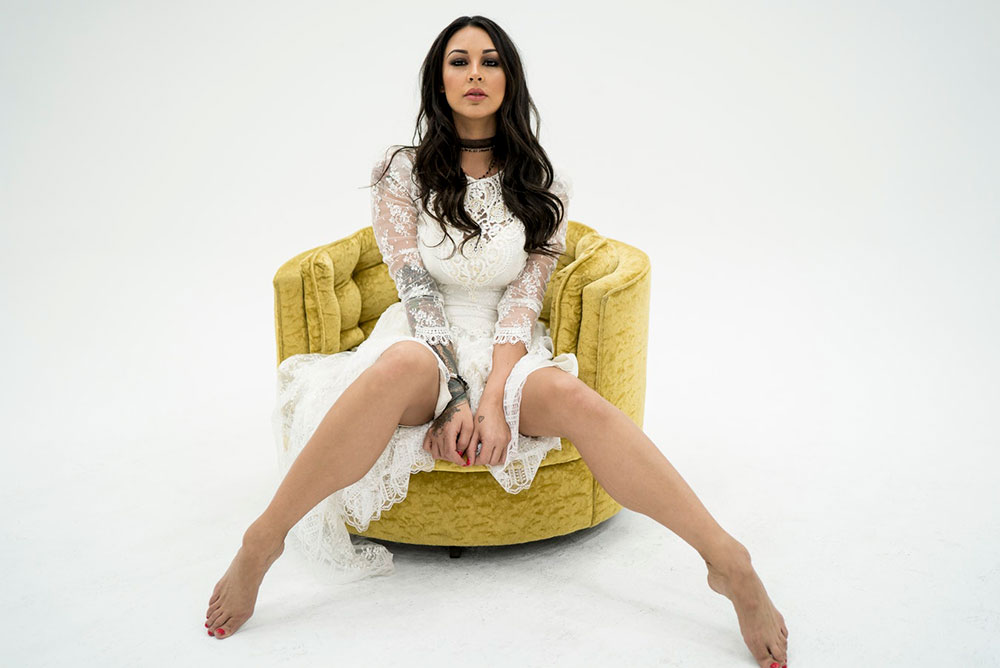 As a millennial, we can be easily influenced by outside internet celebrities. Famous figures like Gary Vaynerchuk, Tai Lopez, Grant Cardone, Lewis Howes, and John Lee Dumas. (Just to name a few) You watch their content on social media religiously, read about how they were able to become successful, and then begin to envision a life that is nearly identical or rather similar to theirs. You become so inspired that you begin creating content for your own social media platforms with cheesy motivational quotes from entrepreneurs of the past or worse, pictures of yourself with quotes said by you and then signed by you. As if you've accomplished something.
SIDE NOTE: Think about it. How many people do you know that not only posts a ton of motivational quotes but have added their own personal signature within the social media posts? We can thank Gary Vay-Ner-Chuck for this one.
The New Meaning of Entrepreneurship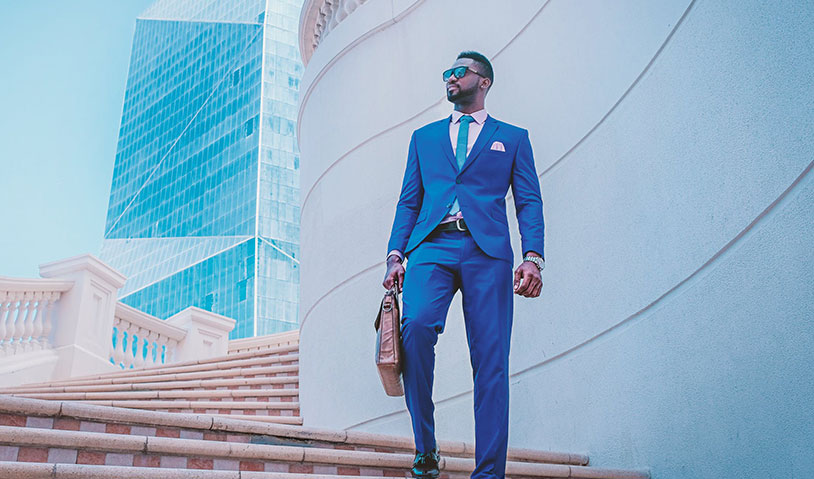 The definition of entrepreneurship no longer has the same meaning. Currently, the definition of entrepreneurship is a person dealing with an egotistical battle of attention and primarily focuses on their own success and not the success of their team. A lonely journey of one's self-validation.
At the beginning of your entrepreneurship journey, it's easy to get lost in the world of business and it's fun to fantasize about one's self-success. We as a society are obsessed with it. Early on, identify the things that you most want in life. Is it fame? (And if it is, that's totally cool. Just accept it and embrace it.)
Do you want to bring change in the world? Do you want to run a successful company?
Phase 2: Finding Yourself and Obtaining Balance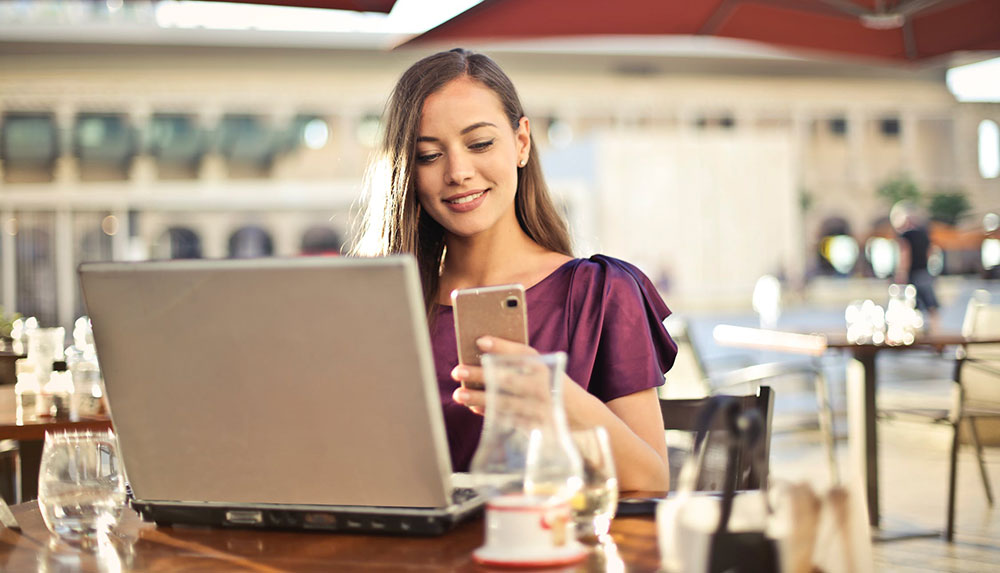 Understanding your why or at the very least having a general understanding of why you're willing to be as crazy as you are, to quit your job to do the thing you love, is critical to one's success. This fundamental understanding will allow you the ability to motivate yourself when times get tough and you feel like quitting.
Entrepreneurship is not fun. The highs are high (so high in fact) but the lows are depressingly low. It's a constant roller coaster ride filled with non-stop ups and downs, twists and turns stop and goes. Strangely enough, those emotions will all be experienced in the first minute of your day. Your mind tends to wonder, you feel excited, trying to further expand on your initial ideas from your meeting today, thinking about what you may have done wrong to get that new client, or even experiencing the success of obtaining a new client! (If so, congrats!)
At the beginning of your entrepreneurship career, it's important to understand yourself and the need for balance.
Balance
No one ever truly knows oneself in the earlier stages in life and especially their career. But what is important is to have empathy. Not only for your peers but also for yourself. It's ok to fail. It's ok to not be where you want to be, but be cognizant that one day, you will get to where you want to be.
Next is balance. It is so darn easy to work 20 plus hours a day. I still do it sometimes. But you need to find a way to let go of the computer and walk away from the work. Even if it's for just an afternoon. Find a hobby, fall in love with something other than work, and find a way to be romantic to yourself. Your own mental well being will give you the superpowers to achieve your goals.
Phase 3: Execution and Persistence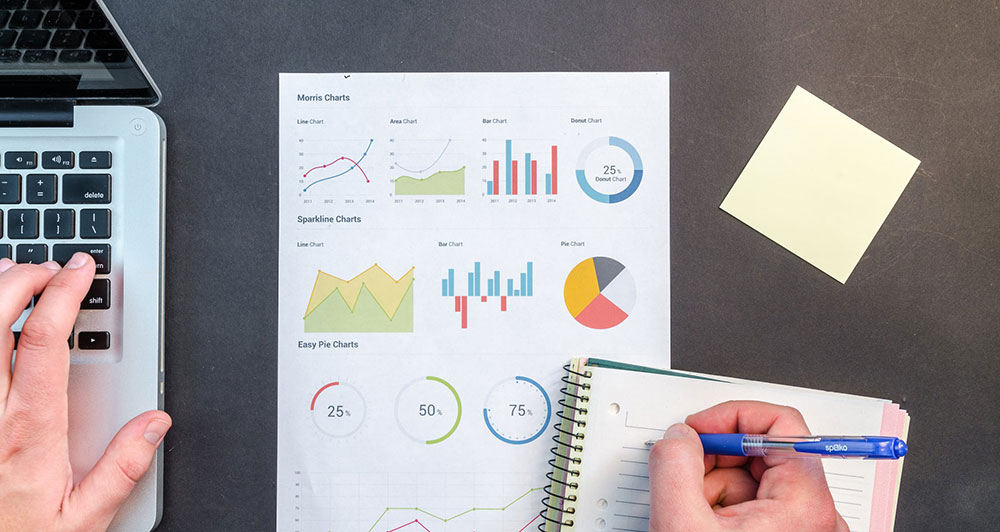 The last piece of the puzzle and quite frankly, the most important part of entrepreneurship. You now have at least a few ideas as to what is entrepreneurship to a millennial.
Execution and persistence are the hardest of the three phases. It requires the most refining and also the most amount of attention. If I could do it all over again, (and there is no way that I would want to, because it led me to this moment of my life) I would be more data-driven. Passion can only get you so far, but there will come a point and time in the entrepreneurship journey that you need to go off of numbers, analytics, and raw data.
Being a more numbers driven organization will give you the know how to expand in the future. It will also give you the understanding of how you and your team may not have been executing. The best part about plans is that they change. But without the proper data and numbers, it's almost impossible to make an educated decision to pivot or shift your company without having that information. If you feel the need to learn more about entrepreneurship and want is entrepreneurship to other millennials, you can get advice from other millennials here. Written by a colleague of mine that influenced and inspired this article. learn what others
Tips for The Entrepreneur Mind
Have A General Understanding Of Your Mission And Why: It's ok if you do not have it all figured out. However, there is a general theme of what you believe in as a person. If you don't have the next 25 years figured out to a "T' it's ok. Jot whatever comes to mind in your head on paper and get it out there throughout the universe.
Treat Your Company Like A Sports Team And Not A Family: I learned this from Tim Ferris' podcast with Reid Hoffman. Check it out.
Show Empathy: Don't be a robotic D-Bag. Give a crap about others.
Tips For The Entrepreneur At Home
Read Books And A Lot Of Them: I compiled a list of entrepreneur resources on my podcast that has a list of the most influential books that I have personally read. Head over to a Barnes and Noble and pick out books to read. There is a reason those books are located in that store. They are trusted, edited, and have the reputation of a quality story teller. My rule of thumb is that if it's in a B&N and has been recommended for me to read, then it's a book I need to read.
Stop Reading And Watching Content From Untrusted Or Unverified Resources/Publications: The amount of articles that are available online (especially this one) can completely derail or disrupt your day. Do not become easily influenced by content. Stay true to yourself and your mission.
Leave Your Ego At Home: You are not bigger than anyone else on your team and you are certainly not bigger than your company. Don't be comfortable with being the CEO of your company. Early on in your startup, a title is just a title. You can be called manager or even janitor, but what truly matter is does your team listen and follow your vision.
Understand Your Strengths And Go ALL In Once You Find Out What They Are: Once you have a general understanding of your strengths, then find out what your weaknesses are. Then hire individuals that can help fill that area.
Tips For The Entrepreneur At Work
Understand Your Strengths And Go ALL In Once You Find Out What They Are: Once you have a general understanding of your strengths, then find out what your weaknesses are. Then hire individuals that can help fill that area.
Get Mentors: This doesn't have to be physical mentors, but instead you can listen to success and failure stories from top story tellers. For me, I decided to create my own podcast. My goal in creating the podcast was to learn from others' mistakes and failures. The podcast has been the single greatest hobby that I have started to date. The amount of knowledge and the incredible people that I have become friends with has been life changing.
Speak Last And Listen Often: The truth of that matter is that your opinions and how you feel don't matter. The only thing that matters is morale of your company and the livelihood of those around you. Put yourself last and be the ready you read about online.
Now, go out there and do what you've been born to do. The fact is that if you've read this far, I haven't told you anything you did not already know. But to those who have read until the end, good luck.
How Music Improves Work Productivity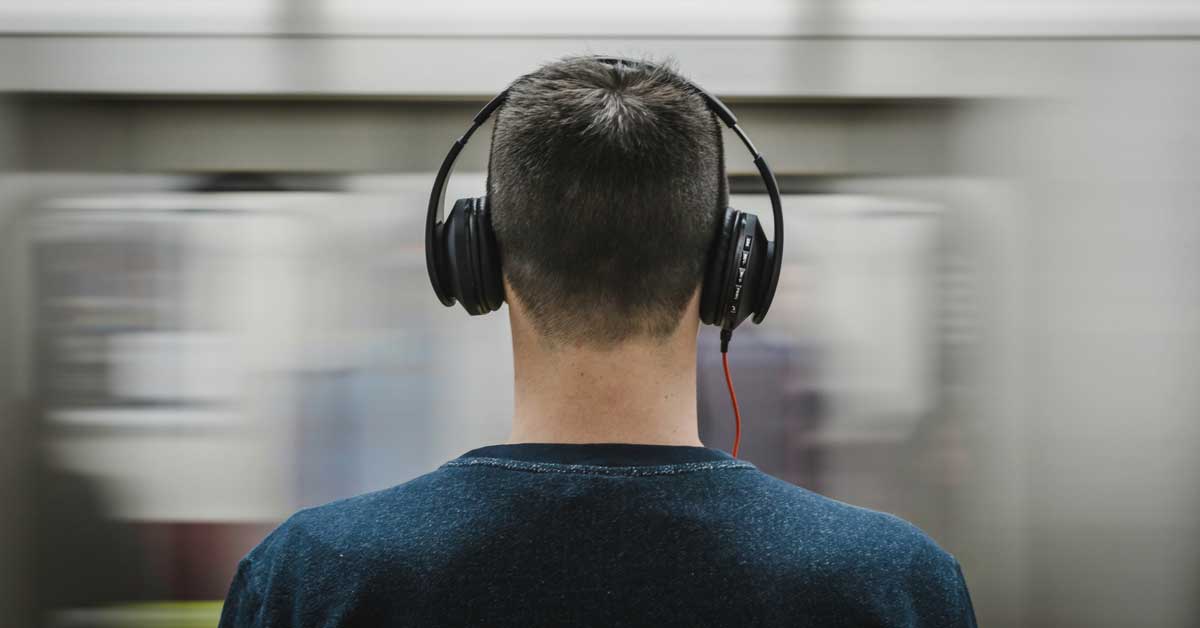 Music seems to have an important role to pursue in modern workplaces. Seeing colleagues with headphones in while working have become regular, seeing that music improves work performance. The best fitting headphones are up to debate, but with Sudio headphones, they are as aesthetically pleasing as it is practical. The wireless headphones are lightweight, easy to use, and are perfect for entrepreneurs who desire functionally and beautifully designed products. Tres headphones are great for office use, commuting, and even gym wear as they are sweat proof, 9-hour battery life and quick charge capability.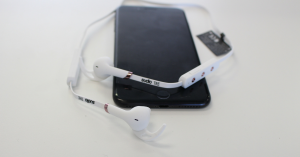 The packaging is simplistic and mirrors Apple's minimal designs. The headphones themselves come in neutral colors with an accent of black, gold, or rose gold that appears more like pink in person. Different size ear comforters allow fit for a variety of users, although long term wear can leave the ear a bit sore. The sound quality works well for everyday users, especially for entrepreneurs looking for affordable, stylish, yet minimal wireless headphones. Similar to the company's social media, Sudio headphones brings users one step closer to a minimal and chic lifestyle.
The founder of LifeSounds Educational Services and author of the book Soundtracks for Learning, Chris Brewer says specific sounds can help retain our attention, evoke emotions, and stimulate visual imagination. "Students of all ages—that includes adults— generally find that music helps them focus more clearly on the task at hand and puts them in a better mood for learning," says Chris Brewer. This study can reduce the levels of stress at work environments with the incorporation of music, showing how music improves work performance after.
Here is a discount code to recieve 15% off: OWNERSMAG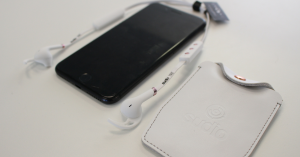 There are 3 reasons why employees need to listen to music while working:
Music Increases Motivation
Arguably, natural sounds such as classical music or songs without lyrics can increase your productivity. The absence of lyrics creates concentrated attention to the music, allowing the mind to be devoted to your tasks. By including a musical element into your general tasks, the impact results in enhanced attention, better quality in mood, and overall effective learning intake. Statistically showing, 65% of business owners believe that music helps employees be more productive. While in relation, 88% of employees produce more work when listening to music. While each category of music stimulate different moods, classical music is the best option to improve accuracy by 12%, while pop music reduces mistakes by 14%, and other genres sync different outcomes as well.
Music Relieves You Of Your Stress
Music has a special connection to our emotions, most of us use it as a therapeutic tool even. Music has been indicated to stimulate brainwaves, which changes mood and behavioral responses in coordination with the type of music you've chosen. When your brain waves get altered, your body starts reacting as well. Your muscles begin to relax, we become more alert, and our breathing and heart rate adjusts to the music we've been exposed to. Other benefits include a reduction in stress, decrease in depression, elevated mood, and a promotion in relaxation. This all occurs when a specific song relates to you, with Sudio headphones, your songs can be produced more thoroughly for you to enjoy. The songs are only as good as the tools being implemented to expose it.
Music Inspires Creativity
Certain songs stimulate feelings of nostalgia. When in need of creativity, music can be used as a memory cue to allow your brain to expand. "The brain looks different if you're trying to solve a creative problem than if you're trying to solve a math problem," Dr. Jeffrey Thompson of The Center for Neuroacoustic Research in San Diego explained, who has examined the impact of sound on creativity since 1980. So when you activate music into your tasks, Thompson says the brainwaves try to adjust themselves to the speed of the pulses in the music. "That alters your consciousness, creating a more dreamlike state," he says. "That dreamlike state, Theta, mirrors the state of consciousness associated with creativity." Music undergo various impact on your behavior and subconscious. Certain songs can even adjust your mood without even realizing the cause. An increase in creativity results from the musical influence, enhancing how music improves work performance.
Concentration is often hard to maintain. Employees with mundane tasks are usually victims of being drained at work. Stress is to blame for the rupture in our brain at work, making procedures as simple as learning and concentrating difficult to complete. The cure to this features a response in creating a level of calmness for ourselves. The finding narrowed down music to be the answer to inducing our state of meditation. Though speculation still questions if music improves work performance, it is still being enjoyed during stressful times at work.