Moment Lens : The Perfect Accessory For the Casual Photographer In All Of Us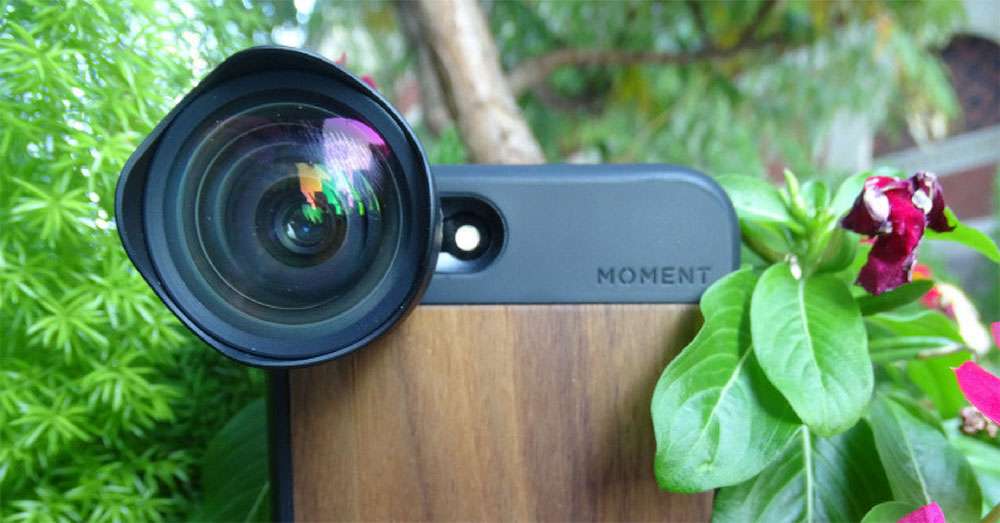 Moment is aware of mobile photography's significance in today's world and has created what I think are some of the best mobile lens attachments on the market. The newest iterations of the Moment lens and case, dubbed the Moment 2.0 or V2 is what I've tested vigorously, almost cruelly (my phone died about 8 times during a city wide photo run), but with a great, guiltless pleasure. We live in a time where mobile photography has become an integral part of our daily lives. Personally, I can't remember a day where I don't stop to take a photo, which leads me to say that life is, well ironically, full of rare, snappable moments. Though professional cameras still have a dominating spot in the expanding world of photography, mobile cameras are rapidly improving. We carry phones everywhere we go, its versatility is unparalleled, and the fact that we can whip it out to take a picture or record with unprecedented speed makes me feel that mobile cameras might just be more important. The phone is the instrument of choice for the casual photographer in all of us.
Moment has done a fantastic job with these lenses. The size and quality makes it a perfect accessory for the traveler, but also for the everyday person stumbling onto or looking for any photo opportunity. Moment now has a battery case as well, also equipped with its new mounting system, because phones do deplete when you're on a photo run. They also offer external shutter buttons, travel cases, and other accessories all on their website. As of this "moment" (get it), I've yet to see any other mobile lenses on the market that's been made with such attention to detail, and really I have to say again, the craftsmanship on each Moment lens is masterful. If you're looking to spice up your Instagram page, add to your repertoire, or get your feet wet in the glorious art of photography, these lenses are beautiful, valuable options.
We'll take a look at all four of their lenses and compare photos I've taken using them. Please note, unless stated, all of these photos were taken with an iPhone 7 Plus, and are completely unaltered and unfiltered in any way. Results will vary depending on your mobile device.
First Impressions
During the unboxing, I picked up one of the microfiber pouches at random, and when I dropped the Moment lens onto my hand, I was immediately impressed. There is a solidness to them. The glass lens themselves were huge and attractive. The weight felt really nice and professional. Taking a few shots with the lens mounted were fine. The weight wasn't noticeable at all. But, I felt they had to be removed once you put your phone away, lest you wanted a big ole glass eye protruding from your pocket. The rubber lens caps are sturdy and easy to keep clean. Cheap rubber attracts dust and hair, but these were stress free. Also, the pouches that the lenses come in doubles as a microfiber wipe for the lenses themselves. I thought that was really cool. It's all in the details!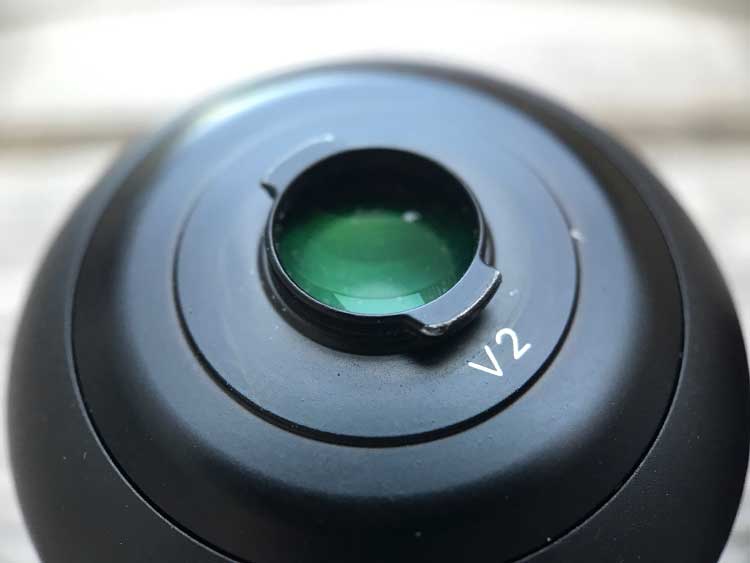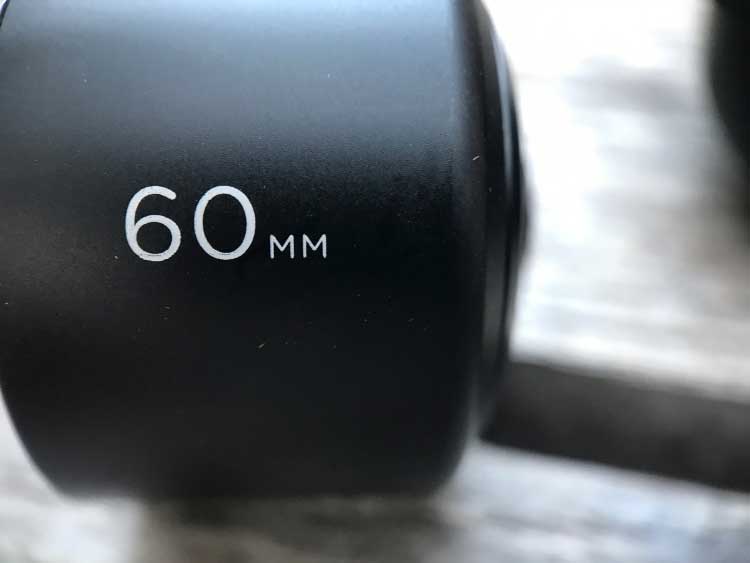 The Case and Mounting Surface
The new lenses have a completely redesigned mounting interface. Whereas the previous Moment lenses attached via a mounting clip, these new lenses twist 180 degrees onto Moment's lens interface found only on their new (and gorgeous) photo cases. This allows a few things to happen. For one, there is zero chance of user error. There is no need to attach a mounting plate, like with the Olloclip or Insignia clip on lenses, nor is there the adjustment issue you find often with said clip ons. Personally, I find the clip on lenses to be a bit frustrating in getting them to sit right and still, and because they are universal, there is a noticeable lack in photo quality. But Moment's mounting system is super thin, yet rigid, so there's no lens movement or shifting, resulting in no distortion, vignetting or corner cropping. It is an airtight system, and also allows for easy lens swaps to fit the nature of your photo.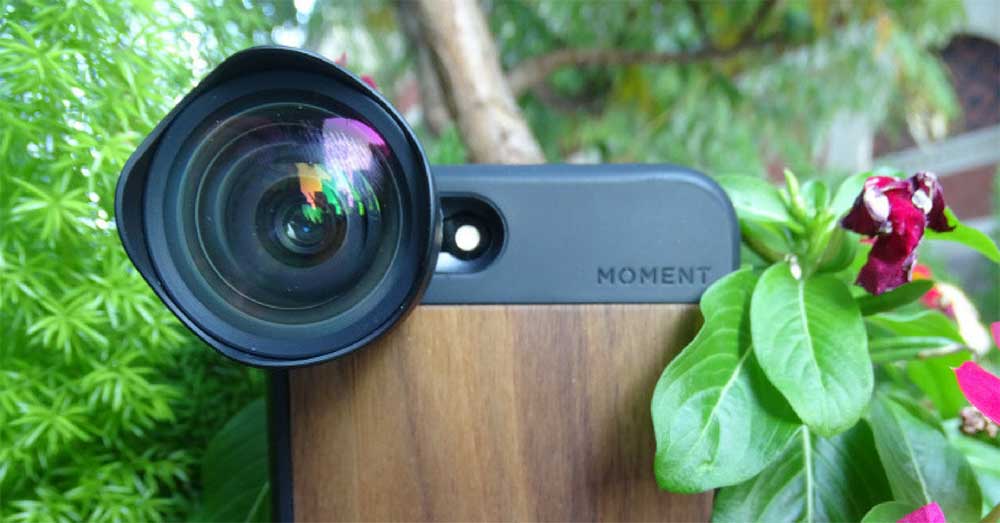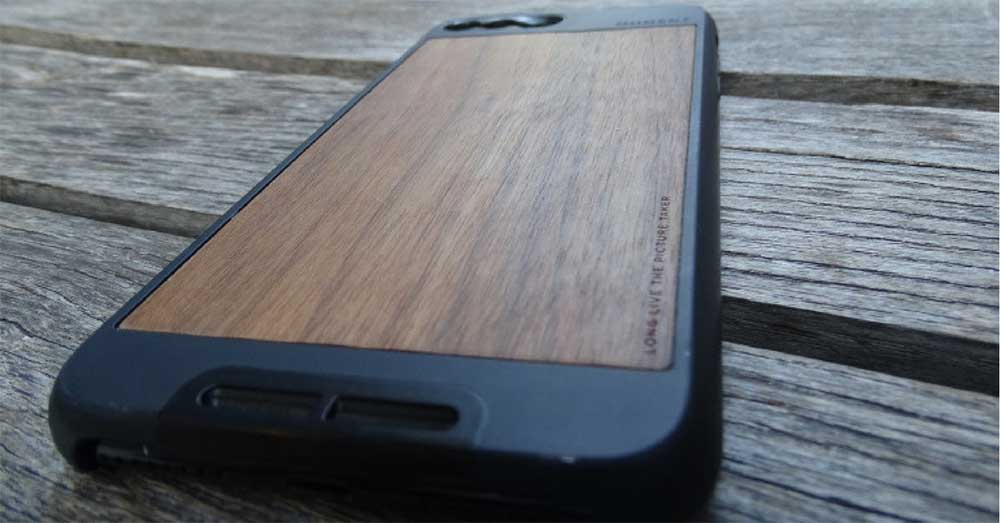 18mm Wide Lens
This is marketed as their bestseller. It allows the camera a wider angle without distorting the shapes. I found this to be the easiest and most versatile Moment lens to use, great for landscapes, narrow spaces, foodie photos, and everything in between. The wide angle gives it just enough of an edge to capture everything I wanted in a photo while retaining the same vision I had for the photo. This lens also underwent the most redesign for the 2.0 lineup, sporting new aspherical glass with the intent being to eliminate distortion and clipped corners. I realized very early on that this was going to be my daily driver, my bread and butter, my go-to for photos. I love that the Moment lens is so subtle, but it adds depth and power, traits of a well taken photo. A wise friend said in the simplest way, "I like the wide lens. It takes the same picture, but wide." See for yourself!
25mm Macro Lens
Moment's Macro lens 25mm definitely has the most limitations, and is the hardest to use, but it is my personal favorite. This Moment lens lets you take photos of small objects with amazing clarity and with an almost artistic result. But, because the lens has to be so close to the subject that it's touching, its usability is mostly limited to stationary objects under good lighting. But the results are fantastic. As pictured, the details captured, unseen by the naked eye, adds great texture to these photos. It isn't a lens I'd use every day, but it's one that's just quirky enough that I always have fun when I do.
60mm Tele Photo Lens
This lens is used mainly for portrait photos. It provides a natural 2x zoom without any loss of picture quality, which is important for phones because they operate on digital zooms (as opposed to the more powerful optical zooms found on many professional cameras). Similar to the portrait mode function on the iPhone 7 Plus, the Telephoto is used for focusing onto a subject while leaving the background soft. If you have an iPhone 7 Plus, you could choose to forego the Telephoto Lens, but what the lens does is it allows you to further zoom in, while portrait mode does not, and you can record videos. If those are important to you, then this is a good lens to have! If you don't own a phone with a portrait mode, then the Tele Photo lens is a great lens to have!
170 degree Superfish Lens
The Superfish lens is perfect for capturing a lot of detail in small spaces due to its unique distortion quality, granting it a 170 degree field of vision. What I found to be most impressive about this particular fisheye lens is that it completely eliminates vignetting, which occurred on virtually every other fisheye lens I've tried to date. Also, because of the new mounting system, photo quality remains constant throughout the entire photo. On other lenses, there would be blurring as it gets closer to the edges. The Superfish lens really stands out in these aspects, so snap one on and take those big group selfies and sunsets! Photos taken by Vu Do.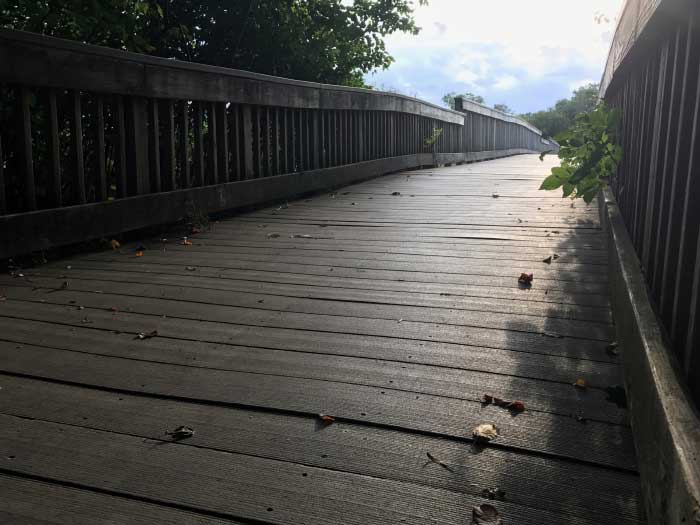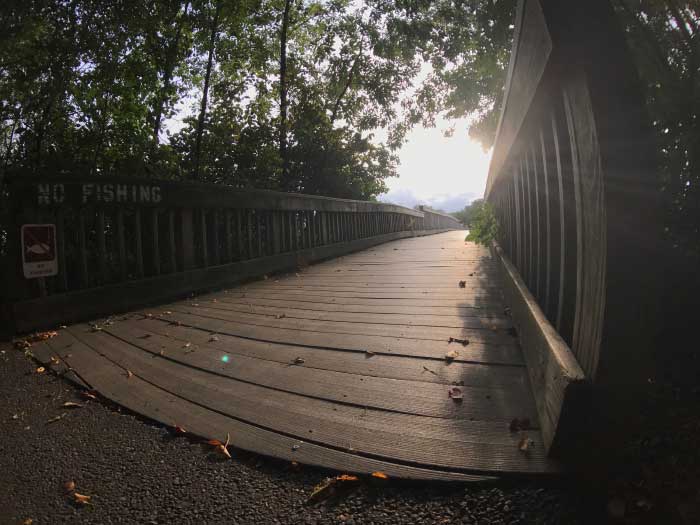 OpenStudio – Business Management All-In-One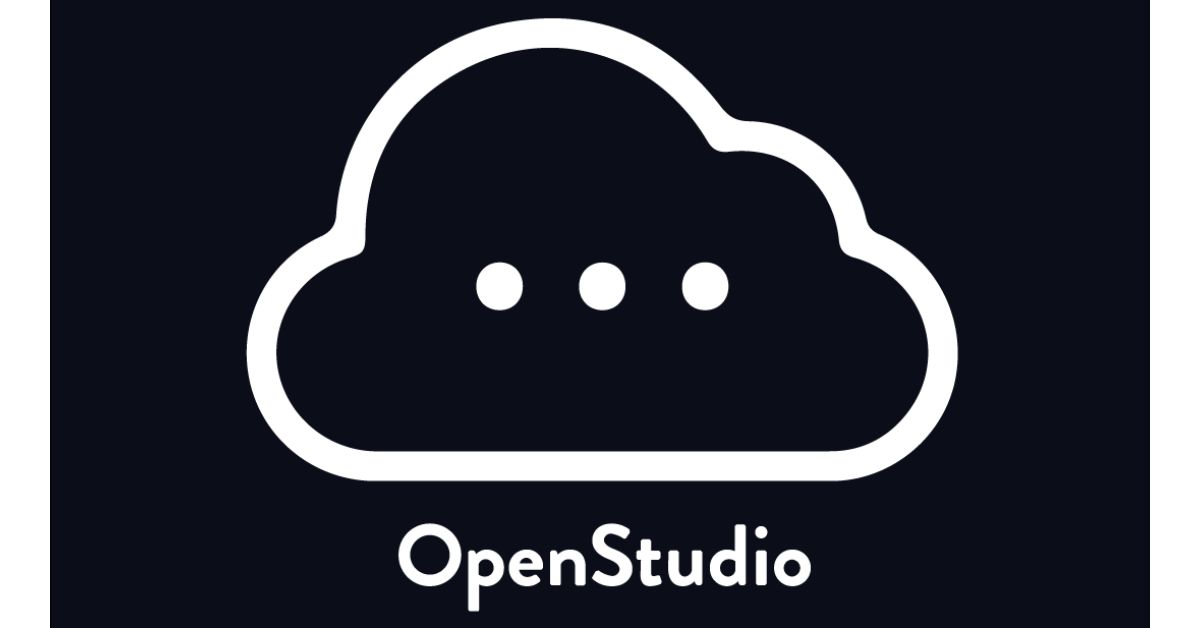 We all need a service that makes business easier, right? Managing your team, your finances, your documents, and your customers can be an arduous juggle. There are a few services out there that help businesses manage all of this. But have you heard of OpenStudio? No? Well, allow us to make a proper introduction. 
OpenStudio helps you centralize all the applications and services you may need in order to run a business.
Some of the top features offered by OpenStudio are necessary in order to run a business but haven't necessarily been rolled into one package. Things like IT Protocol/Document Management create a shared workspace to save your important documents for future consultation.
Or perhaps you may find the Permissions and Authorization Management feature useful. You can decide which permissions and applications every member can access.
OpenStudio offers the following services:
Surveys
Content Management
Task Management
Ticketing
Alerts
Document Management
File Sharing
There are other similar services, but none of them are as neatly packaged and formatted as OpenStudio. Running a business doesn't have to be complicated. All you need should be at your fingertips. A custom environment to manage your team, your finance, your documents, and your customers? Sign us up.
Archbee Is Here To Centralize Your Company Data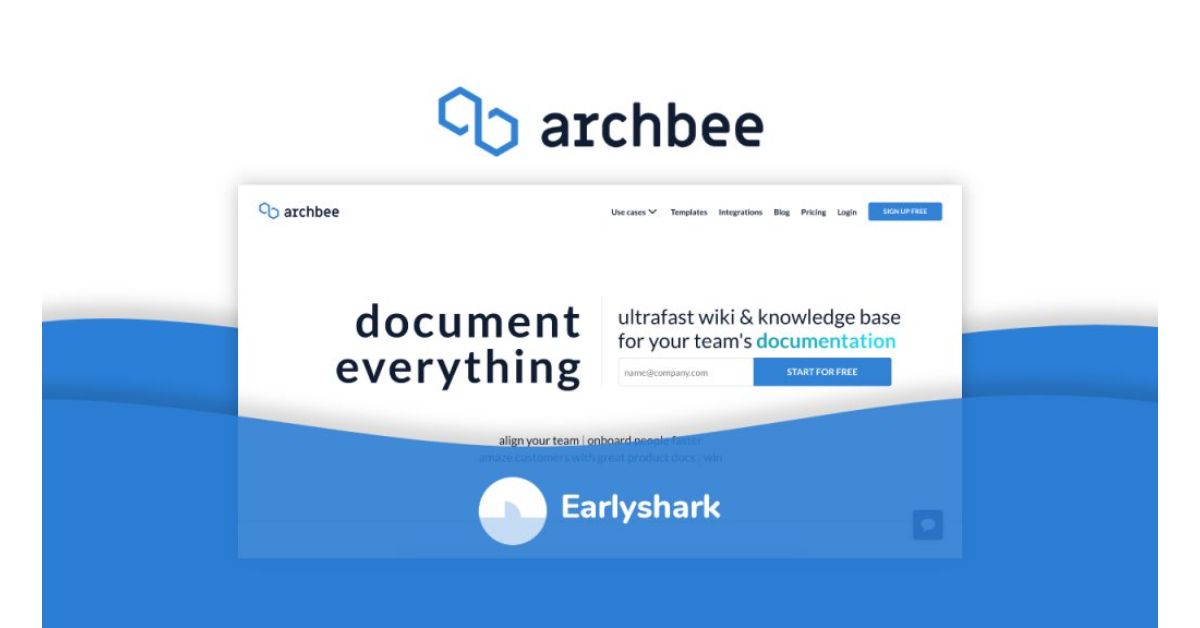 If you could describe Archbee in two words they would be: "documentation specialist."
Founded in 2018 with $1 million in funding. Archbee is a knowledge base platform for technical teams to create, structure, and share documentation internally and to customers. 
The software provides a set of customized tools for software developers. This enables everyone in the business to organize key information and intelligence in a single hub. That's a benefit of colleagues and customers, both present and future. 
Meet Dragos
In an interview with Forbes, founder and CEO of Archbee, Dragos Bulugean stated:
"We are talking about the knowledge that makes your business what it is. Archbee is meant to be the one-stop-shop for the documentation needs of software companies."
"Businesses are in a rush to create products, launch them faster, and be the first to market. An important part of creating a product is its catalog or index – in essence, the 'how to' guide.'"
"It is this often neglected task that Archbee is making it easier to create. It is not just a product manul but a central knowledge base and the true front of knowledge which is making an impact on commercial metrics – helping improve onboarding time for customers, reducing the number of support tickets and, importantly, making the products understood by users."
"We're focused on helping any company that builds software to create collaborative spaces which are accessible to all and easy to use."
This long-awaited platform offers editing, document collaboration, Slack integration, file storage, and other related services. These features, in turn, enable engineers to disseminate real-time information about planning on their construction team.
When you have a software as innovative as Archbee, it frees time up for developers and engineers. That way they're able to spend more time in "deep-work" mode and solve more challenging problems that require full attention. 
In short, with Archbee, you can centralize all of your information in one place.
Meet The World With Memrise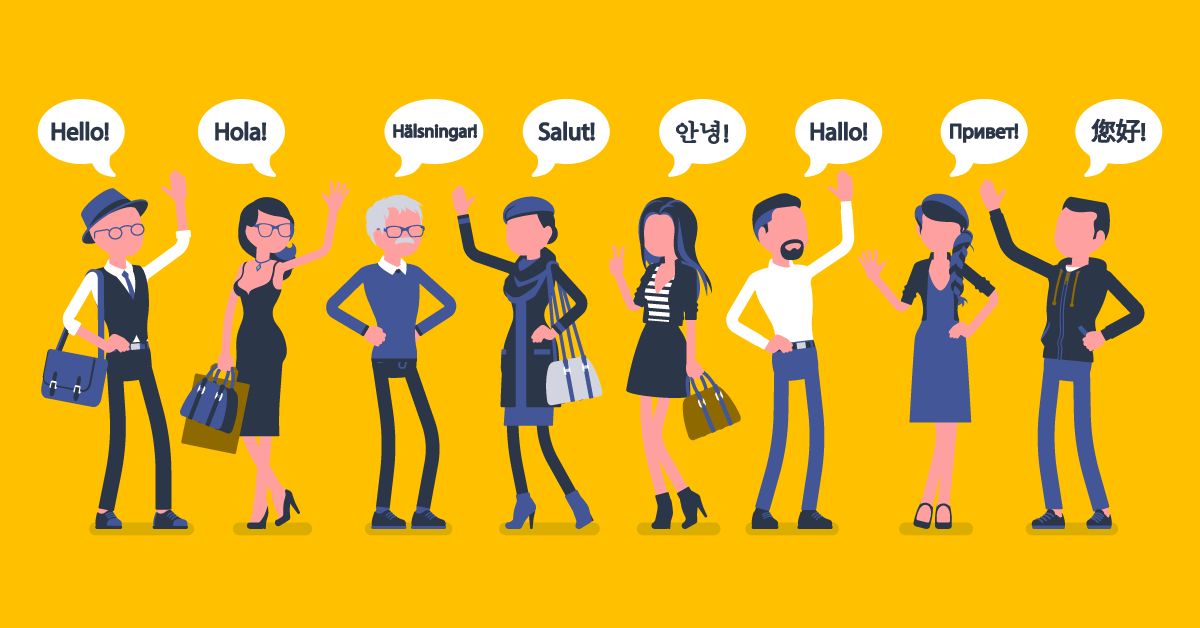 All over the world, around 60-75% of people speak at least one language. People who speak more than one language report improved memory, problem-solving, critical-thinking skills, enhanced concentration, and more. So, if you speak more than one language, you essentially have an improved brain. If you want to join this crowd, Memrise may be the most effective option out there.
"One of the things that had kind of caught my attention was that psychology around how we learn languages."
Ben Whatley, Co-Founder and CPO of Memrise, learned French the way most of us learn a second language. We're given the rules of the language, the grammar, how to speak properly. But there's a flaw in that approach.
"I would go to France and I couldn't speak a word. I wanted to understand why that was.
"That was a light bulb moment."
The way we're taught language is from the left brain perspective as opposed to the right. The left brain involves analytics, reading, and writing. The right brain involves creativity. If you need a metaphor to help you out, the left brain is the uptight, brilliant nerd and the right brain is the hippie-dippie artist.
Whenever you're learning a language, you may often hear that the best way to learn is to immerse yourself in it. If you're learning Spanish, spend a month in Mexico City. If you're learning Japanese, take a trip to Tokyo. And so on. The grammatical approach to learning language has its value, but it's the colloquial experience that truly helps imprint
Whatley and fellow Oxford classmate, Ed Cooke, founded Memrise in 2010. Cooke, a Grand Master of Memory, had combined his skills with Whatley's observations and ideas. They conceived of a new method of language learning. One more in line with immersion than grammar. 
"We've been gradually and daringly evolving the product to bring more and more of the richness of real-world content into the course of our ongoing experience."
"In 2016, we did a tour around Europe on a double-decker bus to collect a video dictionary of all the European languages.
"Tens of thousands of short videos of native speakers [speaking] in context."
While other language learning apps like Duolingo or Babbel have computerized voices, Memrise has actual recorded voices.
"That kind of got baked into our core algorithm – namely naturalistic accents, idioms, phrases as they're spoken in the real world, not sort of in the kind of academic sense, but a kind of multi-dimensional learning." – Cooke
"Most everyone really wants when they're learning a language is they're learning it to connect with other people, to be able to read what other people mean and to be able to express themselves to other people." – Whatley
Speaking Spanish to your teacher versus speaking to a coworker is notably different. Your teacher will have you say "poco" to mean "little" when your coworker will make fun of you for sounding too proper. Memrise would teach you that "poquito" is the casual way to say "little."
Memrise is disrupting the academic dominance of language learning by focusing more on practice than technique. How many native English speakers do you know that speak perfectly grammatical English?
Let's take "you all." In the south, you'll here "ya'll." But in Pittsburgh, you'll hear "yinz." Do you think ESL teachers are noting things like that? Probably not. Memrise, however, does focus on this more casual ways of speaking because they have a stronger understanding of how the human brain functions and how we communicate with one another.
One interesting feature you'll find with Memrise but not any other language learning app are Zoom conversations. These are free rooms where you can hop in and speak, say, Spanish with other people. Instead of traveling to Mexico City to immerse yourself in the Spanish language, you can log into Zoom and speak it with other speakers.
"It's live person to person – it's not a lesson. It is just about trying to use whatever language skills you've got in your in your bag. Just try and get it out there and use it, because that's what happens when you are actually in a country." – Whatley
"The aspiration is to make it as fun as being in the country." – Cooke
It's never too late to learn a language. The pleasure of learning and speaking a new language is immeasurably rewarding. As Memrise says on their site, "learn and language and meet the word."