The Power Of Storytelling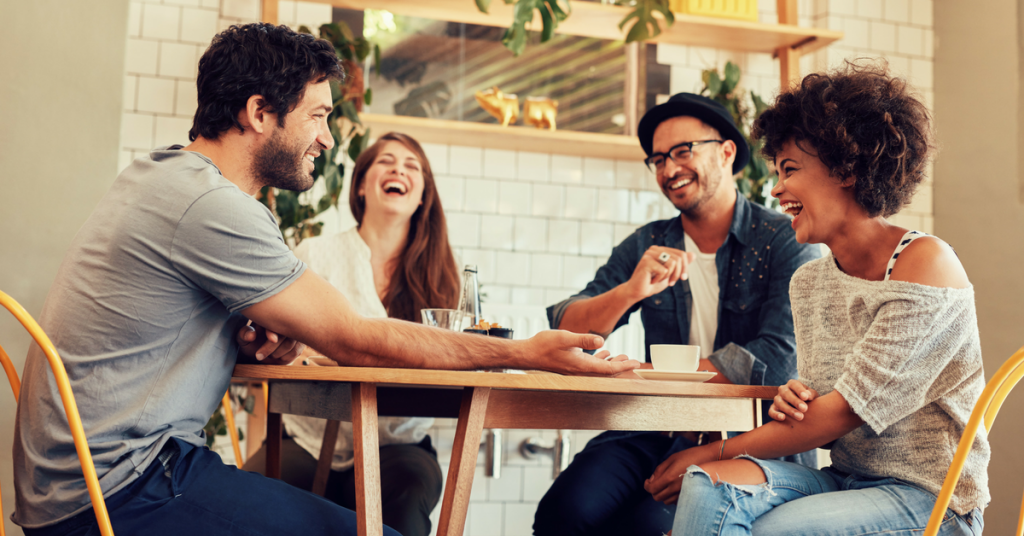 Today's consumers are an extremely connected, discerning bunch, and engaging with them requires a thoughtful approach to communication. Reaching them goes beyond pitching your product or service, even if you think they'll love it. It's about effectively tapping into their values and lifestyle and finding a way to connect on a more personal level. But, how do you get them to care and ultimately choose to invest their time and money in you? One secret is an age-old method, but it's a powerful one: it's the art of storytelling.
Storytelling is intrinsic to every culture. From creation myths to legends and folk tale, it's at the core of what makes us humans and how we relate to each other and the rest of the world. It works in PR and marketing because it allows us to connect with our audiences and take them on a journey; one that stimulates feelings, ideas, and attitudes consistent with our marketing goals. The word "storytelling" can sometimes get bad rep, especially when associated with the PR profession and our reputation to put a "spin" on things. But storytelling can be genuine, authentic and most importantly, effective, when it comes to empowering a brand and forging more meaningful relationships with their audience. The human brain is hardwired to remember stories, not to recall facts or data.
First, let's elaborate on why it's vital for a brand to have a story. It breathes life into what might otherwise may be considered a cold corporation solely interested in the bottom line. People connect with other people and storytelling allows you to sell a brand, rather than a product. Successful brands are subtler when it comes to promotions and are more focused on being part of a bigger conversation, because today's consumers expect more from the companies they support. Both the public and the media love a good story, and want to align with brands that are authentic and transparent. They want to know about the real people behind a brand and the causes they're committed to. Storytelling is about entertaining, educating and engaging with an audience to build that emotional connection that can lead to earning a customer's loyalty.
The first step is identifying your story. What do you want to be known for? How will you stand out? And, why should people care? This is where public relations plays a key role. One responsibility of public relations is to uncover a story that a brand's audience will care about. Most of the time, a business already has a fantastic brand narrative, heartwarming anecdotes or a rich history that lends itself perfectly to the story. But often, the team is too close to the brand and doesn't recognize the value in sharing. Bringing in a professional storyteller, like myself and my team of brand strategists and creative copywriters, provides an unbiased perspective and the know-how to tell that story in the most effective and lasting way possible. Storytelling is at the core of public relations, as we seek to influence reputations, perceptions and behaviors. To meaningfully relate to journalists and your target audience, we need to tell compelling stories. We are expert wordsmiths, developing an authentic voice that speaks louder than what many today see as "canned" advertising. Simply announcing a product launch isn't effective anymore. The news needs to be in the context of something bigger to convince whomever we're talking to that our announcement affects them and they should care. And a truly good PR team knows how to get the most mileage out of your story, and continue to build upon momentum gained; it's not a one and done deal, we make your story work for you!
Storytelling is not cookie cutter. A good story could start with an interesting origin that traces back to humbler beginnings, or shine a light on a company's unique culture. It could also be as simple as expanding on a fun fact, such as an ice cream chain with its highest performing location in Alaska. However, some of the most impactful stories are purpose-driven. Research has shown time and again that when a consumer feels good, it translates to more sales at the register, even if they must pay a premium. It gives them another reason to choose you over the other "good enough" options, even if you're the more expensive choice.
For example, we worked with an iconic fast food chain with a rich history and its largest share of customer made up of baby boomers. It was time to appeal to their next generation of guests. We worked closely with the team on a for-cause marketing campaign designed to support the brand's desire to give back while making an impression amongst a younger crowd. A cross country RV tour to help feed and clothe the homeless, enlisting the help of high school-aged volunteers? It was the complete package, and to think they almost didn't talk about it!   
Not only did it have that feel-good aspect, but it was visually compelling which was perfect for reaching a digitally-driven consumer. In a world bombarded with information, the saying 'a picture speaks a thousand words', has never rung truer. We weren't shouting why the brand was better or shoving promotions down throats. Rather, we offered a platform for the students involved and the homeless community to share their thoughts and stories, which always came back to our client in the most organic way. The media was especially receptive to the message and it was a story they wanted to share. For those touched by the campaign, the brand would now be remembered for being more than a fast food chain. It's a brand that cares about the communities it serves, and that is a major differentiator.
Your story is what sets you apart from your competitors, but a story is only truly good if it is heard. As media strategists, we understand how, where and when to tell the story and who to tell it to. PR professionals also help connect the dots so that your narrative complements your overall brand messaging. Of course, we understand that storytelling is a means to support bigger sales and marketing initiatives.
Today, storytelling is not only an essential part of your brand identity, it helps your customers feel connected and closer to your company. In a time when millennials are calling the shots and their passion lies within brands that stand apart from the rest, it's imperative now more than ever to have your story be told. The fact is, everyone has a story to tell.  The companies that do it well often succeed and, more often than not, they have a professional storyteller assisting them. So, what's your story?
Tips On How To Manage An Online Business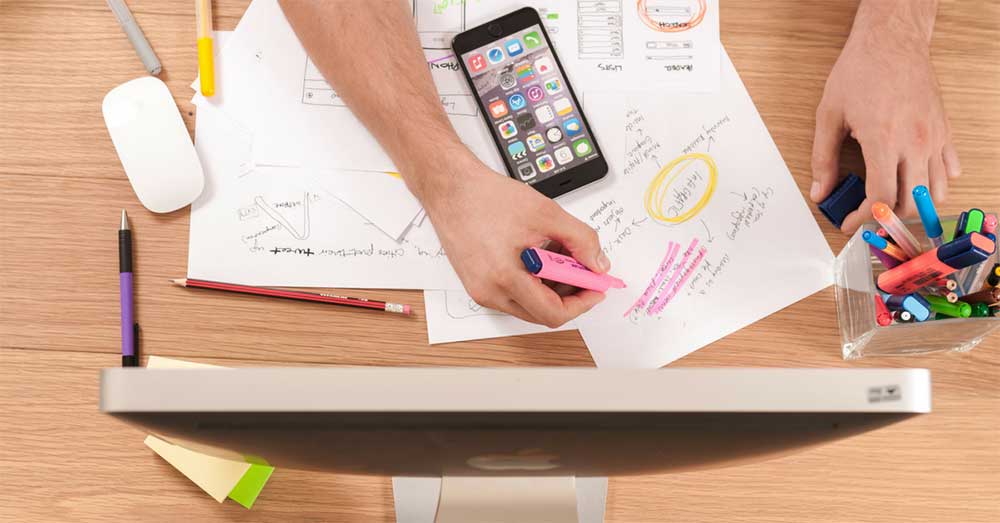 Having the right e-commerce site can make shipping and tracking your inventory easier. IT is constantly changing and it is important to have a secured site to make sure your customer's data is safe. Following these steps will seem daunting at first, but remember that success will come if you keep pushing towards your goals. America was built by small business owners and with faith, you can have a profitable online business.
Determining your target audience.
The first step in opening an online business is determining who will be your target audience.  It is important to research your competition online and find out who will be buying your products. There is a lot of competition online, so you have to find a way to stand out. I suggest coming up with a unique business name or signature product. Separating yourself from the rest of other online businesses is important to succeed long term.
You also have to decide if you want to sell a product or provide a service. Once you have identified your business model, you will need to come up with the terms of your business. I suggest seeking legal advice, so you can protect your company. It will need to be clear to your customers who you are as a business and what service you provide. It is also important to outline how you will provide customer service and solve any problems that arise.
Selecting the products you want to sell or determining which services you want to offer.
Before you start selling products or offering services, it is important to get registered with the state you are in. There are many advantages of becoming an LLC or incorporating your company. I recommend researching the options that are available in your state. It is important to protect your brand and make your customers trust you as a business owner.
In order to succeed as an online business, you need to have a strong vendor list. Being a licensed company makes more vendors' want to work with you. Once you have added companies to your vendor list, you need to decide how you want to market your business. You can either hire a SEO company, marketing firm, or you can learn how to do it yourself. There are hundreds of free online tutorials on how to market your company for free on social media sites and YouTube. You can also use Google AdWords and Adsense to help promote your business. There are also several apps that can help you manage your social media sites as well.
Making sure your e-commerce site is effective.
I suggest hiring a website developer or technology company to build your site. There are several user friendly e-commerce sites that are very easy to set-up yourself. Having the right IT support to very important, because they can quickly resolve any issues that may arise.
15 Ugly Truths About Entrepreneurship Everyone Should Know Before Starting a Business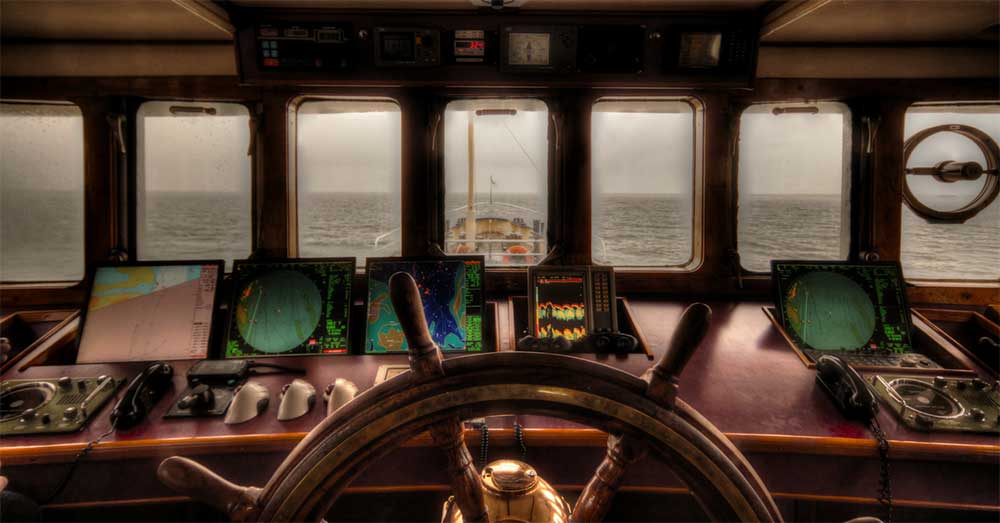 Becoming an entrepreneur isn't everything you see on Instagram or what you see in most interviews. There's no map and what has worked for another company may not work for you. You'll constantly find yourself in a state of despair and hopelessness but still have to keep your head above water in order to not look like a failure to everyone who has believed in you. 
1. Most things don't work the first try
Just about everything you do seems to somehow "not work". If you're developing an App or software, expect it to turn out completely different than how you explained it to your developers. If you're running an online store or business, expect emails to your customers to go straight to spam for some reason. Things never seem to work the first, second, or sometime the 50th times. But you keep going and keep fixing until it works!
2. The REAL stressor that breaks you
You obviously expected a certain level of stress. But we bet you never expected WHERE it will come from. Your startup will without a doubt give you plenty of stress to deal with, however most of that is eustress and good for you. Solving business related stress makes you feel good. The stress of dealing with everything else around you is what will ultimately wear you out. Your business is starting to grow and now moving higher up your ladder of priorities. Other things are starting to become less important but you still need to take care of them. And taking care of them starts to become more stressful and mundane without yielding much reward. 
3. Losing friends
Expect to lose the majority of your friends. Being an entrepreneur is hard and making time for your friends will gradually become harder. You can only bail on your friends and families so often before they stop inviting you out. 
4. It's a REALLY long journey
Don't expect your business to take off overnight. Most entrepreneurs expect their idea to take off and exit within a year or two. Having that kind of expectation will often lead to feeling like a failure and losing faith in your business. Tony Robin says, "Most people overestimate what they can do in a year and underestimate what they can do in a decade." 
5. Regrets
Oh yea…expect this to happen real soon. And expect it to happen often. You will regret all the sacrifices you've ever made for this business when you start considering choosing tofu over chicken just to save a few bucks at Shoprite. 
6. Anxiety Competition
It's normal to worry that somebody out there is executing the same idea. Having anxiety over potential competition is natural. Don't let this drag you down. Let it inspire you to work harder and become better than your imaginary competitors.
7. Other People Depend On You
It's not just about you anymore. It's not just your life and your future that's at risk. Once your business starts taking off and you become an employer, you're responsible for everyone you employ. 
8. You'll see people's true colors
Will Smith once said, "If you're absent during my struggle, don't expect to be present during my success." Unfortunately those closest to you may act differently depending on where you are in life. Those who are true to themselves are worth their weight in gold. 
9. It never gets better for those closest to you
This is a strange one because it's both a good and a bad thing. You'll eventually make promises to either yourself or a significant other that things will get better and you'll take them on some exotic vacation etc. Unfortunately it never truly gets better. At first you'll struggle to get your FIRST client. After that, you'll stress out on getting your 10th client. And before you know it, you're constantly chasing bigger and bigger things. That's your nature as an entrepreneur, you'll always want more. 
10. Leadership is hard
Once you start having people work for you, you'll quickly realize how difficult it is to get a group of people to work productively together to achieve a common goal. Leadership is a lot harder than you think because it's not just doing a few things. True leadership require years of commitment, hard work, and self discipline to prove yourself a competent leader to your team. 
11. No Appreciation
If you're a good leader, then you'll know that appreciation is what YOU give to others, not what you expect to receive in return for your hard work. No matter what you've done and what you've sacrificed, you won't be appreciated for it. But it will be demanded of you. 
12. Meditation becomes your best friend
As silly as it was in your teens, meditation now becomes a ritual you can't live without. It becomes the only few minutes in your day where you can think clearly and not be bombarded at every angle. 
13. Dealing with being sick
At first you'll be invincible and can do just about anything to your body and deprive it of sleep for days on end. After a while…you'll actually get sick. It's a weird feeling being sick and not having insurance because your company isn't quite there yet. But this will be one of the many challenges you'll have to overcome as an early stage founder. 
14. Realizing that you're actually "stupid"
This may or may not come as a shock to you but you'll eventually realize how stupid you are or have been with your business. There will be plenty of "Aha!" moments where you asked yourself "how could I have been so stupid?!" These are character defining moments that you need to cherish and take notes of for your future self. After all…if you know everything, why aren't you rich yet? 
15. You're going to look back and cringe
These are the best moments. At some point in your business you will look back at posts, photos, tweets, text messages, and notes and just…cringe. Similar to feeling stupid, these are also character defining moments that you should cherish. What's the difference between this and #14?  This is absolutely hilarious and your fellow team mates will die of laughter while you die on the inside. 
5 Ways To Create An Amazing Employee Experience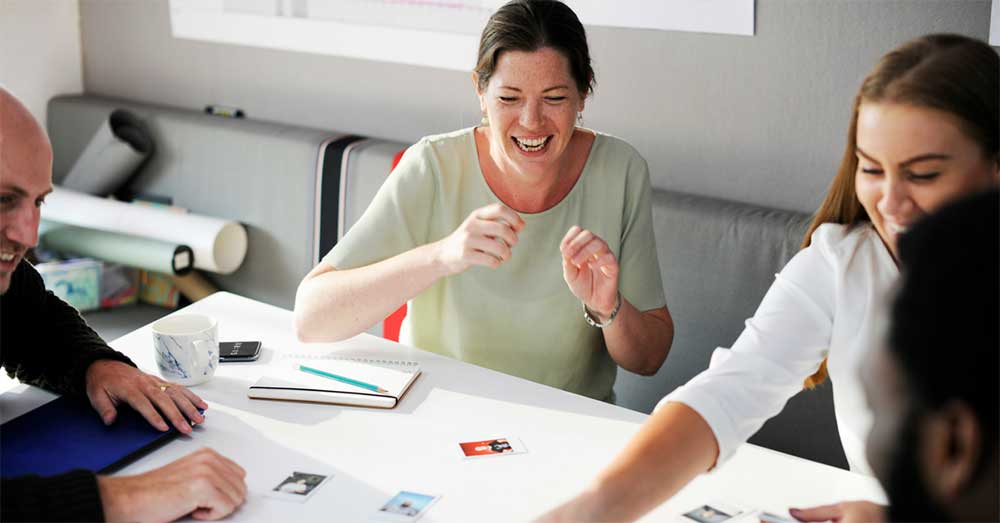 There is no perfect formula when it comes to running a business and managing employees. Every environment is different from the next and each employee should be treated in a unique way. If you survey 100 employees about the things that would motivate them to quit a job the majority would point to management in some aspect. In order to avoid some of the missteps that come with maintaining an employer to employee relationship, you must know what your employees need. These 5 tips are going to provide valuable information into creating an amazing employee experience:
Communication/Employees Being Heard
The most important aspect of any relationship is to communicate effectively. Communication helps to avoid small issues that can snowball into bigger issues. It is imperative that employees are not only kept in the loop, but are provided clarity when miscommunication issues arise. Miscommunication at work can turn into a game of telephone and spawn untrue rumors that can spiral. In addition to keeping an open line of communication with management, employees must feel that they are being heard. It can be very frustrating when you have ideas that you want to be heard but feel dismissed by management. This calls for a bad employee experience. Dialogue is healthy, so keep talking.
Utilize skills correctly
Any successful business person will tell you that many times resources are not as important as how you utilize them. The same goes with the people that are helping to grow and operate your brand. You can have as many good people on your team as possible, it is pointless if they are not being utilized based on their strengths. Some people may fear being outshined or having their employees outgrow the company, but it will do the opposite. If everyone is allowed to flourish by doing what they are best at, you may unlock growth in the company and the employees that you didn't know was possible. Pushing people to discover their full potential will benefit you because everyone will be putting their best foot forward.
Flexibility
Many people have demanding schedules outside of work that don't necessarily allow them to adopt conventional schedules at work. When employees are not allowed the flexibility to attend to things outside of work it can affect them negatively at work. Of course, people are responsible for managing their time effectively as adults, but every occurrence cannot be planned for. Allowing remote work, or even telecommuting which is becoming a growing trend, employees can better manage their schedule around work. This eliminates certain stressors that can affect time at work, morale, or even home life. Everyone has to sacrifice certain things when taking on a full-time commitment, however employers have the ability to make things a bit easier.

Positive Culture
A fun, positive culture is necessary to keep up morale at work. Team building exercises, keeping everyone in the loop, even respectful disagreements are all healthy in workplace culture and creates a positive employee experience. Some people spend more time in their office or workspace, then they do at home, meaning your employees should enjoy their time at work. Spending the majority of the day with people that you barely know or don't get along with affects work performance as well. Employers must realize that you can have the most beautiful office space, the largest salaries, etc but if your team is not clicking you're going backwards. Sometimes stepping back from work in an outside environment can help people to get to know each other in a different, more relaxed way.
Challenging Work
Nobody wants to be bored at work or feel as though their job is meaningless. It is important to make sure that employees feel challenged and look forward to coming to work. Not feeling challenged can cause employees to lose motivation, which can directly result in declining performance due to the negative employee experience. A domino effect, which can be avoided by communicating with employees about what can make them better. Growth is a critical component to forward movement in life. If employees feel that the work is complacent they will start to become complacent. Implement incentives, have friendly competitions, make things interesting so that boredom is not an option!