The Power Of Storytelling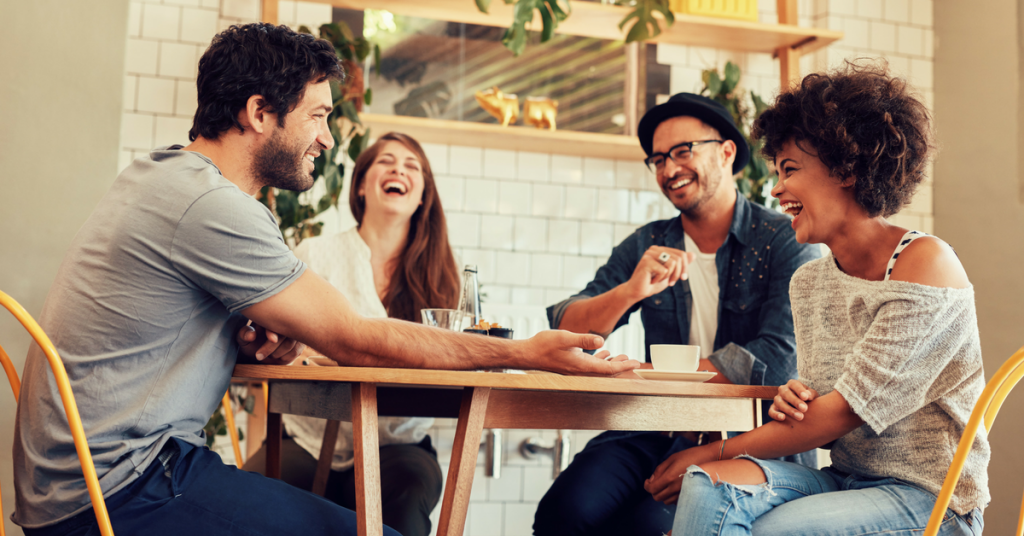 Today's consumers are an extremely connected, discerning bunch, and engaging with them requires a thoughtful approach to communication. Reaching them goes beyond pitching your product or service, even if you think they'll love it. It's about effectively tapping into their values and lifestyle and finding a way to connect on a more personal level. But, how do you get them to care and ultimately choose to invest their time and money in you? One secret is an age-old method, but it's a powerful one: it's the art of storytelling.
Storytelling is intrinsic to every culture. From creation myths to legends and folk tale, it's at the core of what makes us humans and how we relate to each other and the rest of the world. It works in PR and marketing because it allows us to connect with our audiences and take them on a journey; one that stimulates feelings, ideas, and attitudes consistent with our marketing goals. The word "storytelling" can sometimes get bad rep, especially when associated with the PR profession and our reputation to put a "spin" on things. But storytelling can be genuine, authentic and most importantly, effective, when it comes to empowering a brand and forging more meaningful relationships with their audience. The human brain is hardwired to remember stories, not to recall facts or data.
First, let's elaborate on why it's vital for a brand to have a story. It breathes life into what might otherwise may be considered a cold corporation solely interested in the bottom line. People connect with other people and storytelling allows you to sell a brand, rather than a product. Successful brands are subtler when it comes to promotions and are more focused on being part of a bigger conversation, because today's consumers expect more from the companies they support. Both the public and the media love a good story, and want to align with brands that are authentic and transparent. They want to know about the real people behind a brand and the causes they're committed to. Storytelling is about entertaining, educating and engaging with an audience to build that emotional connection that can lead to earning a customer's loyalty.
The first step is identifying your story. What do you want to be known for? How will you stand out? And, why should people care? This is where public relations plays a key role. One responsibility of public relations is to uncover a story that a brand's audience will care about. Most of the time, a business already has a fantastic brand narrative, heartwarming anecdotes or a rich history that lends itself perfectly to the story. But often, the team is too close to the brand and doesn't recognize the value in sharing. Bringing in a professional storyteller, like myself and my team of brand strategists and creative copywriters, provides an unbiased perspective and the know-how to tell that story in the most effective and lasting way possible. Storytelling is at the core of public relations, as we seek to influence reputations, perceptions and behaviors. To meaningfully relate to journalists and your target audience, we need to tell compelling stories. We are expert wordsmiths, developing an authentic voice that speaks louder than what many today see as "canned" advertising. Simply announcing a product launch isn't effective anymore. The news needs to be in the context of something bigger to convince whomever we're talking to that our announcement affects them and they should care. And a truly good PR team knows how to get the most mileage out of your story, and continue to build upon momentum gained; it's not a one and done deal, we make your story work for you!
Storytelling is not cookie cutter. A good story could start with an interesting origin that traces back to humbler beginnings, or shine a light on a company's unique culture. It could also be as simple as expanding on a fun fact, such as an ice cream chain with its highest performing location in Alaska. However, some of the most impactful stories are purpose-driven. Research has shown time and again that when a consumer feels good, it translates to more sales at the register, even if they must pay a premium. It gives them another reason to choose you over the other "good enough" options, even if you're the more expensive choice.
For example, we worked with an iconic fast food chain with a rich history and its largest share of customer made up of baby boomers. It was time to appeal to their next generation of guests. We worked closely with the team on a for-cause marketing campaign designed to support the brand's desire to give back while making an impression amongst a younger crowd. A cross country RV tour to help feed and clothe the homeless, enlisting the help of high school-aged volunteers? It was the complete package, and to think they almost didn't talk about it!   
Not only did it have that feel-good aspect, but it was visually compelling which was perfect for reaching a digitally-driven consumer. In a world bombarded with information, the saying 'a picture speaks a thousand words', has never rung truer. We weren't shouting why the brand was better or shoving promotions down throats. Rather, we offered a platform for the students involved and the homeless community to share their thoughts and stories, which always came back to our client in the most organic way. The media was especially receptive to the message and it was a story they wanted to share. For those touched by the campaign, the brand would now be remembered for being more than a fast food chain. It's a brand that cares about the communities it serves, and that is a major differentiator.
Your story is what sets you apart from your competitors, but a story is only truly good if it is heard. As media strategists, we understand how, where and when to tell the story and who to tell it to. PR professionals also help connect the dots so that your narrative complements your overall brand messaging. Of course, we understand that storytelling is a means to support bigger sales and marketing initiatives.
Today, storytelling is not only an essential part of your brand identity, it helps your customers feel connected and closer to your company. In a time when millennials are calling the shots and their passion lies within brands that stand apart from the rest, it's imperative now more than ever to have your story be told. The fact is, everyone has a story to tell.  The companies that do it well often succeed and, more often than not, they have a professional storyteller assisting them. So, what's your story?
How The Technology of 23andMe Benefits You
Tracing down our ancestry is a difficult but possible task thanks to 23andMe. Ancestry research is an obsessive hobby that is provoked by curiosity. You can discover historical events, trace medical conditions, find birth parents, and understand yourself through DNA testing. With 23andMe, people can now discover the truth about their genes. Through extensive DNA analysis, 23andMe can interpret your biological roots from a simple saliva sample.
More than 500,000 consumers have bought a test from 23andMe. For it to work, consumers have to spit into a tube and ship it to the company. To retrieve your results, you must first create an account on the 23andMe website and log in within six-to-eight weeks to view your data.
The massive biotech company employs scientific researchers to study customer data for research on inherited disorders. The team is filled with quality workers and a pool of professional partners in fields like pharmaceutical and biotechnology. 23andMe hopes to provide consumers who wanted to know about their DNA information on any potential genetic disorders or diseases. For the first time ever, the genetics company offers direct to consumer genetic tests on breast cancer. Anyone who is curious about their future health risk, 23andMe is the ideal service to get answers from.
In tracing back your genetic roots to compare you to a total of 150 regions, people can now discover their DNA background. 23andMe have united many disconnected families from their service. The option to publicize your results to rekindle with other family members have proved to serve a great purpose to users.
The precision of 23andMe is impressive. The results are not vague responses. The scores show percentages and specific breakdowns on your ancestry. With a total of 150 regions, 23andMe ensures an informative report to fulfill your curiosity. The ancestry discovery has given people an identity and the chance to reconnect with their culture. Customers have the opportunity to share their results for research purposes, so most have consented while others chose to remain anonymous.
The health and wellness report will analyze your genetic risk for up to 10 diseases. This information is intended for people who are concern about their future health. The data comments on your potential variants to lactose intolerance, saturated fat and weight, alcohol flush reaction, genetic weight, deep sleep, muscle composition, sleep movement and more.
The more serious analysis are the findings of potential late-onset Alzheimer's disease, Parkinson's disease, AAT Deficiency (a lung and liver disease), Celiac Disease, Hereditary Hemochromatosis (iron-related) and Hereditary Thrombophilia (blood clots), and others. Users do not have to oblige and see the results, you can choose to keep the answer hidden.
Although the company have experienced issues with the FDA in the past, since last April, the FDA agreed to allow 23andMe to sell direct-to-consumer genetic predisposition tests for 10 diseases, including Parkinson's, Alzheimer's and Celiac disease. This innovative business idea is benefiting many consumers. 23andMe's technology have reconnected families, provide useful knowledge, and give health warnings.
The innovative biotech company proves just how rapidly technology is advancing. DNA testing will only improve from this point on. 23andMe have benefited many customers with their technology. As they continue to grow and improve, a 23andMe spokesperson shares how the technology of 23andMe benefits you:
How does 23andMe work?
"You can read about the process on our website here. You choose from our two products – the  Ancestry Service and Health + Ancestry Service. You can either buy the kits from one of our retailers (Target, Walgreens, CVS, Amazon, etc.) or from our website. Your kit will take 3-5 days to arrive, you follow the kit instructions to spit in the tube provided, register your kit with the 14-digit barcode associated with your kit, and mail the tube back in the prepaid package.
In approximately 6-8 weeks, we'll send you an email letting you know your reports are ready in your online account!"
What inspired 23andMe?
"Our company's founders believe that everyone has the right to access their personal genetic information. We believe in the power of genetics to transform health and empower people, and that your genetic information is the most valuable thing you can contribute to help accelerate research".
How will people benefit from 23andMe?
"23andMe customers will benefit in three ways:
Access Revolutionary Science

The only crowdsourced data set for genotypic and phenotypic big data analysis.

Health and ancestry reports driven by top-tier scientific rigor

Data-driven drug development by accomplished scientists

Discover Evolving Insights

Explore your unique health, ancestry, wellness and personal trait data

Engage with family members or connect with new ones

Learn more as new reports are released

Improve Healthcare

Easily participate in disease-fighting research

Drug development based on human genetics

Stay informed about the impact you're making"
Are the analysts completely accurate?
"We proved through the FDA review process our ability to accurately call, or find, these variants with 99.9% accuracy when compared to Sanger sequencing results, the gold standard for accuracy.
23andMe uses an Illumina genotyping chip, widely used in academic and medical research, to capture genetic information and samples are processed in a CLIA-certified laboratory, the gold standard for laboratory testing, that also adheres to CAP (College of American Pathologists) standards. These are the same standards applied to doctor-ordered tests. We also have a variety of proprietary validation processes and quality controls that are applied to data before information is ever returned to a customer".
How does 23andMe stand out to other competitors?
"We offer the only FDA-authorized genetic health reports directly to consumers, without a prescription. We also have a unique Research division, in which our customers can consent to participate in research (over 80% of them do consent) and answer questions that we can then use for research. Our customers have contributed to over 100 studies/published papers to date!"
How does the company overcome setbacks?
"Our CEO has said she doesn't shy away from conflict. If you put your head down, do the work you need to do, and don't give up, persistence will pay off. In 2013, when we received the letter from FDA warning us to stop marketing the Ancestry + Health Service, we didn't give up. We believe people have a right to their genetic information without going through a doctor, and we are committed to providing it in the most responsible way possible. We will continue to work with the FDA to get more genetic information out to the public".
Are you looking to improve? If so, how?
"Yes, we are constantly looking to improving and working to provide additional information to our customers. Prior to November 2013 had more reports than we currently offer. As an FDA regulated company we're working with the agency to provide health-related reports to our customers, beginning with carrier status, authorized by the FDA in February 2015, and genetic health risk reports, authorized by the FDA in April 2017. In fact, we just announced the FDA clearance of our BRCA 1/2 (Selected Variant) report, that is the first FDA authorized genetic test for cancer risk, and also expanded our Ancestry Composition product to over 150 populations around the world. We also just launched our Conditions pages, where customers can rate various treatments for common health conditions they suffer from, including asthma and depression".
Entrepreneurship 10 Years Ago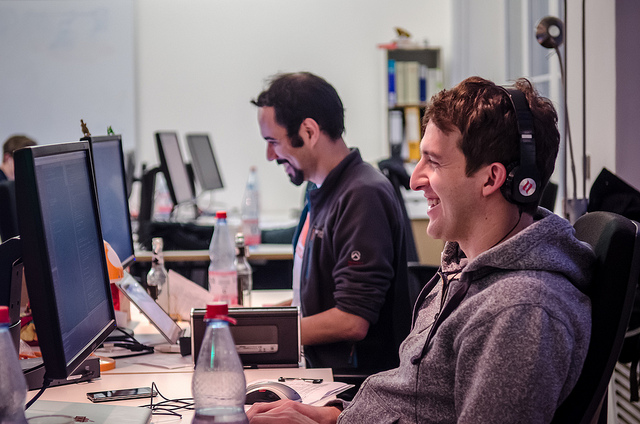 In the past recent years we've seen an explosion of startups and communities created all over the world to cater to their needs.  Long ago I still remember the days when the word "Startup" or "Entrepreneur" were used as euphemisms for more derogatory terms such as deadbeat, broke, and no future.  There was a time when you wouldn't want to even THINK of calling yourself an entrepreneur unless push comes to shove.  Hell, I remember the time when people refer to failing businesses as "Startup" as a gentle way of saying that business will never succeed.
Oh the times have changed…
Today more billion dollar valuation companies are created than ever before thanks to the Startup Culture.  And today we have more self-made millionaires and billionaires all coming from Entrepreneurial backgrounds.  It really is amazing how quickly the world has come to accept entrepreneurs and startups as a successful movement and an integral part of innovation and driving force to a sustainable future.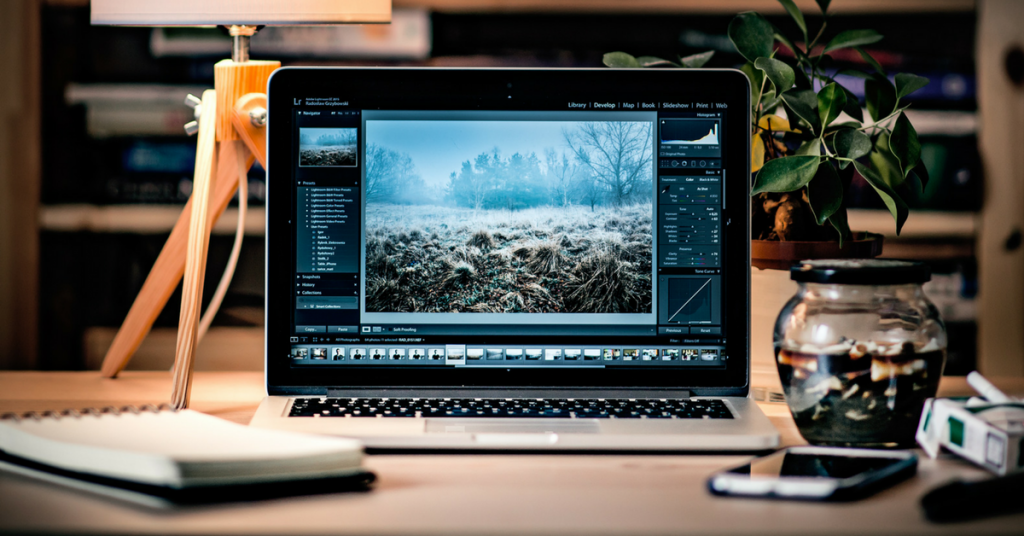 Here's some home office safety tips. In today's digital world more and more companies are allowing their employees to work from home. The employees can increase their productivity when they do not need to commute daily. The only requirement is an internet connection. However, there come some security issues with this freedom and flexibility. You need to create a safe home office environment to reap the benefits of telecommuting.
Security of sensitive data (Home Office Safety)
Cyber security is a big concern for the business houses as more and more people are electing the 'work from home' option for freedom and flexibility. It is vital to work from a secured Wi-Fi connection to keep all the sensitive data away from the prying eyes. The companies provide VPN access to its employees, but if someone hacks the home Wi-fi connection or public hotspot, your data could be compromised. Make sure you secure your sensitive data to have proper home office safety.
So, you need to be extra cautious about other devices connected to your wi-fi. You should also invest in a robust anti-virus software. Do not let your family members use your work laptop. You should always follow the company policy of accessing the company network remotely. Your computer should have up-to-date operating systems, antivirus software and regular scanning programs. You should take extra care about storing office files and backup. The storing location should be approved and accessible by your company.
Workstation safety
Many organizations ask their employees to read and sign a telework agreement. These agreements clearly mention the home safely checklist. People who want to telecommute must have a separate and secure workstation. The work area should be peaceful and quiet. Your desk height and chair should be proper. You cannot work for longer periods if your table and chair are not comfortable. Your back should be adequately supported. Floors should be dry and free of hazards. You must also keep a first aid kit at your workplace. To avoid fire hazards, there should be more than one exit. You should keep a fire extinguisher too. The workspace should be free of clutter and trash. You should keep your work devices far from flammable items. Your office furniture and equipment should be ergonomically correct. Your table should have enough space for computer, printer, document holder, and phone.
Electrical safety
In recent years, computer-related accidents and falls have increased quite a bit. Experts suggest placing the computer or any other work devices away from the edges of desks. You need to organize and secure the open wires to avoid tripping over them. You should install safety covers on unused electrical outlets. You should keep your computer equipment connected to a surge protector. You should not keep any damaged or exposed wiring. Avoid use of extension cords. Keep the electrical plugs and panels in good condition.
The employer often overlooks the health and safety issues of a telecommuter. The teleworkers should have a proper understanding of the hazards of working alone at home. There should be a safety surveillance program to check the 'work-at-home' arrangement. Monitoring the safety of every telecommuter is difficult for the company, but they can provide proper safety guidelines to every teleworker. The employees can do self-inspections and send in regular reports to the company HR department.