LocalStove Satisfies Your Cravings For Homemade Food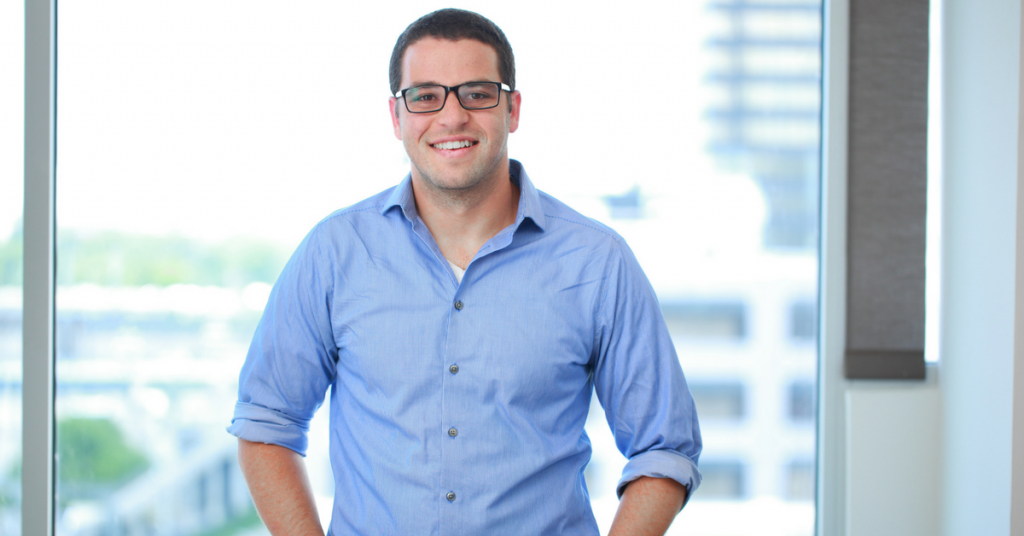 Steve and Greg believe that everyone deserves homemade meals, but realize that with our busy lives, homemade meals are not always possible. As a result, they cofounded an online platform called LocalStove that connects the best home cooks in your neighborhood to you. On their website you can select which dishes you want from a variety of home cooks, and the food will be made and delivered to your event. We had the opportunity to interview them and learn more about their entrepreneurial journey and startup.

What inspired you to become entrepreneurs in the food industry?

Steven Finn: Food has been an obsession of mine for as long as I can remember. I started developing my own skirt steak marinade at age five, had a few years where my primary source of media was the food network, and have traveled as far as Australia and back in search of the best food out there. Wherever I go, I want to eat like a local. I spent several years as a software engineer for Bloomberg, and was ready to go out on my own and build something that I had a burning passion for. I decided I wanted to found a startup before we had the idea for LocalStove, and was exploring a variety of ideas. When it came down to actually doing something, working with incredibly talented local chefs who make authentic food from all over the world made so much sense!

Greg Dubin: I learned about the power of food to bring people together at a really young age. While growing up, my grandfather owned a restaurant in a small town in Wisconsin. It was the type of place where almost all the customers were regulars and everyone there knew everybody else's name. People were drawn in by amazing comfort food (like deep fried balls of cheese as big as your fist!), but would stay for hours because they were made to feel like family. Spending a lot of time at the restaurant from as long as I can remember left a deep impression on me about the emotions that food can bring out in people and drove me to find away to impart this gift on to others, like my grandfather did. Yet, this exposure also taught me how tough owning a restaurant is. Between the brutal hours, high risk and thin margins, I realized it wasn't the right business for me. LocalStove came about as a result of the realization that we can still create amazing culinary experiences, without a brick and mortar establishment. So, I sought to abstract away the worst parts of the restaurant business and harness tech to enable talented, passionate cooks to share their creations with the world.


What was your biggest challenge when founding LocalStove?

Steven Finn: Our biggest challenge was in deciding to take the plunge to pivot our business model. Our original model was to have our chefs offer individual meals through our website with us providing marketing, payment processing, and delivery logistics, and more. While this business was growing, it was difficult to spread the word. Then, we fell into office catering, mostly by accident. We originally viewed it as a marketing activity to sell individual meals, but corporate clients kept calling us back. We discovered that there was a real gap in the market serving small to mid size offices, where groups of around 10-75 people are too large to order effectively from restaurants and too small to get good menus for good prices from traditional caterers. These groups were regularly ending up with pizza and sub platters. This is the perfect size group for one experienced cook with no help and low overhead to cook for, and it allows us to sell much better food to offices for prices comparable to (or better than) existing options. On top of that, our cooks are making a lot more money per hour of labor than they would on virtually any other "gig economy" platform. As catering became a larger and larger portion of our revenue, we noticed that the catering model actually solved a lot of the problems we were having in individual meals. Having office catering become our primary business model was a tough call to make, but one that has worked out and allowed us to build the beginnings of a sustainable and scalable business.
Greg Dubin: The biggest challenge was probably emotional or mental in nature. Mainly, just taking the plunge into pursuing our endeavor full-time. Doing so at the end of business school was particularly challenging. Right when the majority of our friends were accepting high-paying jobs in lucrative industries, we were committing to having no income for the foreseeable future with absolutely no guarantee of success. The fact that all of us were married and either had kids or kids on the way certainly made the consequences of failure feel more daunting.


How was your experience like having 2 other cofounders?

Steven Finn: Having cofounders is great. I've worked on a startup alone before, and it's hard to keep moving! Having cofounders gets everything done faster, provides a source of instant feedback on your work, and allows for rapid iteration. We are lucky to have complimentary skill sets. At this point, we know almost without talking about it who should take responsibility for something that needs to get done because we each know our cofounder's strengths and weaknesses as well as we know our own.
Greg Dubin: I believe there is a study that correlated three cofounders with the highest chances of success for a startup. I completely understand why. First, launching a startup requires so
much work every day, across literally dozens of areas of expertise. I truly cannot
comprehend how sole founders can do it alone. Second, I cannot overstate the
importance of having a diversity of opinions and perspectives when formulating strategies and finding solutions to problems. Moreover, having three cofounders instead of two helps break through impasses where only two equal founders may be at a stalemate.

(Side note: Our third cofounder Henrique left the company a few months after launching to take a full time job. He left on good terms and retained a tiny bit of equity, but isn't involve in any day-to- day operations of the business)

Why did you focus your business around home cooked meals?

Steven Finn: We believe that the best food in the world is locked behind the front doors of our neighbors. It doesn't necessarily take years of culinary training to make food that resonates deeply with people. To us, home style cooking is Grandma's recipes. It's something you've made 1,000 times, but you still love to make it. It's cooked with feeling, passion, and editorial control. We find that we're more likely to get this type of food from a local, independent cook who works for his or herself than we are from a professionally trained line cook who spends their days pumping out somebody else's recipes in a restaurant setting. We don't tell our cooks what to make or what to charge. They give us menus of what they're best at, they set their prices, and we match them with offices whose budget and dietary preferences are a good fit. On a personal note, some of our food is some of the best food I've ever had, and I'd eat at Per Se for my wedding anniversary or drive to South Dakota for a rack of ribs (Bob's Broasted Ribs in Sioux Falls!).
Greg Dubin: I've always loved to travel and quickly came to appreciate what an immense impact food has on culture. When visiting other countries, I truly believe there is no better way learn and understand about another culture than through its cuisine. A single dish can represent the mosaic of hundreds of years of history; a cross-section of the country's plants, animals and ecology; and the long-held, rich traditions of the people. However, you don't have to get on a plane to have these experiences. Philadelphia represents a rich tapestry of cultures, be them ethnic, religious, or simply socially-based. All these cultures have unique, exciting and authentic foods, which until now had been locked inside people's own kitchens. The best cooks aren't the ones on line pumping whatever they are told to cook for minimum wage. They are the ones who truly live and breathe their cuisine, because it is a part of who they are. LocalStove's mission is about unlocking the kitchen door and enabling these amazing cooks to share not only their food with the world, but their passion, history and story as well.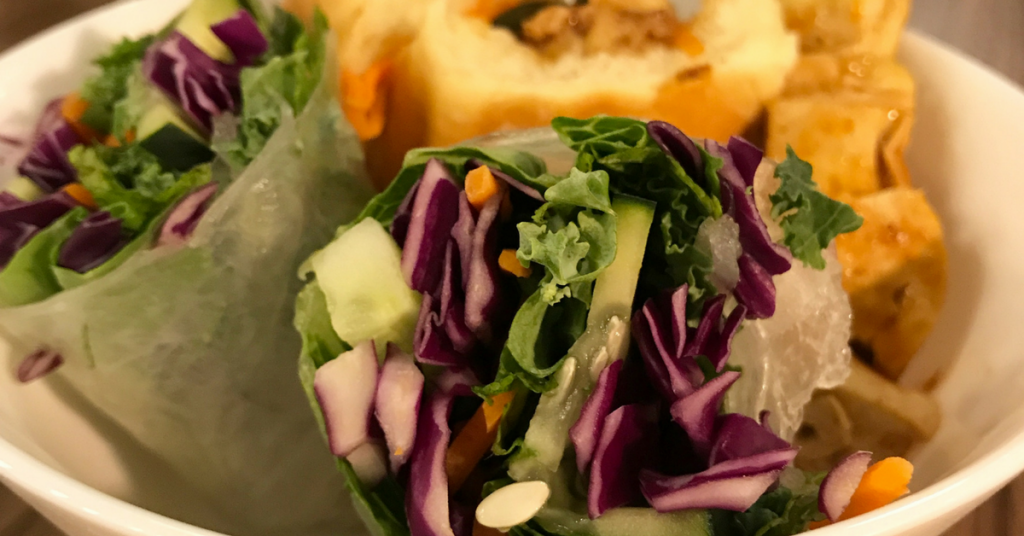 How do you choose and evaluate new cooks
?

Steven Finn: Most of our best cooks have come to us. The value proposition of LocalStove for them is very strong. We bring them new customers who otherwise would never have found them, we handle payments, we provide them with a web presence, we deal with delivery logistics. We like to say that our cooks only have to worry about the cooking, and that they should let us worry about the details of running a food business. Evaluating cooks for LocalStove is the best part of our job. We meet with the cooks, learn their stories, and eat their food. Our cooks are great people to work with, but it's their food blows me away almost every time.

Greg Dubin: Finding new cooks is actually one of the easiest parts of LocalStove. We developed a comprehensive marketing plan to attract new cooks, but haven't had the need to implement it yet. Whenever we explain to anyone what LocalStove is about, the most common response we get is, "I know the perfect cook for you." Pretty much everybody knows the "best cook in the world," who makes incredible food but has no desire to actually open their own restaurant. As far as evaluation, the cooks have to go through our screening process before being allowed to post food on the platform. Part of this involves us trying the food first, which is definitely one of the best perks of the job. We also usually to have friends and loyal customers sample the food as well and give us their honest opinions. Ultimately though, it is really the user ratings that will determine how successful a cook will be on LocalStove. The best cooks rise to the top pretty quickly and can command higher prices for their meals. Cooks who aren't incredible fall to the bottom pretty quickly and don't get orders. Furthermore, if their rating falls below a certain threshold we remove them from the platform.

What are some memorable company milestones, and what developments do you project for this year?

Steven Finn: Getting our first "subscription" customer for LocalStove was amazing. Having somebody tell us that they loved our food so much that they wanted to have it again every week was something I'll never forget. Passing $100,000 in sales was great as well, and we can't wait to add a digit and get to $1,000,000 and beyond!
Greg Dubin: One of our cooks is a culinary student who was also working a part time job to help put herself through school. She recently told us that she was able to quit this job that she hated, because LocalStove was giving her enough income to support herself. This was a powerful reminder of why we do what we do.


What is one character trait that defines you and why?

Steven Finn: I love to learn new things, and I always have. I like to understand how things work. I have three Penn degrees in totally different subjects (Operations, Entrepreneurship, and Computer Science), and am always reading about something new. Entrepreneurship is the best way to learn rapidly that I've found yet.
Greg Dubin: Believing that there is always a solution to any problem. This means never admitting "it's impossible" when faced with a challenge. Instead of asking "can we," I only ask, "how can we?"

What are your tips for aspiring entrepreneurs?

Steven Finn: Don't pursue a great idea that you aren't passionate about. If you wouldn't be a user of your product, it doesn't matter how great the idea or opportunity is, you are not the person to execute on it. Make sure if you get into something that it's a field that you're willing to spend the next 5+ years in and be eager to learn everything about it. Also, I can't stress the idea of putting something out into the world quickly enough. We started selling food less than three weeks after we initially had the idea for LocalStove, and we've learned so much because of the pace. I've worked at a startup where we spent way too long in a room, figuring out every little detail of our product to make it perfect before launching, and we failed before we'd even finished the product. Startup guru Steve Blank says that "No business plan survives first contact with customers." He's right. The only way to move quickly enough toward real product market fit in an industry like ours is to put something out in the world, double down on what works, and quickly abandon what doesn't.

Greg Dubin: Focus all your energy on finding product-market fit and don't be afraid to pivot. Don't spending all your time and resources developing what you think is a perfect product before you know if enough people are actually going to buy it. Instead, get your MVP out there as quickly as possible and see how it resonates with various audiences. If the product-market fit is right, they will accept an imperfect product because they innately see the value of what you are trying to do. Once you've identified the right customer base, engage and listen to them. They will be your most valuable resources for perfecting your product and driving your company's direction.
5 Facial Recognition Apps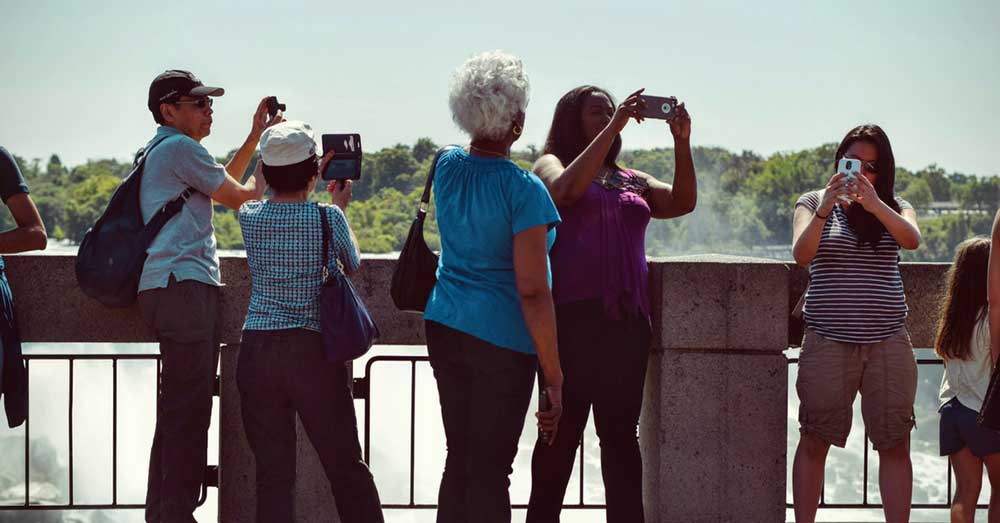 Facial recognition is a computer application that is capable of identifying a person's face from a digital image, video frame or video source. It compares the person's features in the image to the database. Facial recognition is usually found in security systems and compared to biometrics such as fingerprints or iris recognition systems. It is becoming popular as a marketing and commercial identification tool.
Google Photos
Google photos is a great facial recognition app because it can easily detect faces of people in your photo album. This can help you search and share photos easily or organize photos in groups. You can use this app to backup photos from your Android or iOS app device, so you can view your gallery on the internet. This app has free unlimited storage if you use the "high quality setting enabling you to store photos up to 16 mega pixel and videos up to 1080p. However, if you want to store larger photos and videos Google Photos will automatically use your Google Drive storage space.
ThisLife
ThisLife is a great app to store photos and videos. You can also use the internet to access them across different platforms including Facebook and Instagram. Say goodbye to galleries. Simply tag by person, group, Instagram, Facebook, place, or custom. Once you've tagged a person, ThisLife will automatically detect facial features in past and future images so that you can store and sort your photos and videos easily. All videos and pictures are private by default and stored in full resolution. You can create an album of an event and the app will arrange the photos to make a story.
PhotoTime
PhotoTime uses facial recognition to organize your photos. It uses facial recognition to search for photos by name, place, or event. If you don't like using Apple's photo app, this is a good replacement, because it can search for photos based on who is in them, what is in the photo, and where it was taken. Many other companies use facial recognition as a way to organize photographs but very few can use it to search for what is in the photo. Search for sunset, birthday or your pet for example and PhotoTime can do this for you.
PhotoFunia
Get a free photo editor and library with PhotoFunia. This app can provide hours for fun for photo editing lovers. Using facial recognition, you can swap faces with other people in the photo, add visual effects, filters, and graphics to your photographs. Simply upload the photo and wait for it to show up. The company's facial recognition software will automatically identify faces in the photo so you can add effects, funny faces, and photo montages for hours of fun with over 100 different effects.
Beauty Selfie Facing Camera
Say goodbye to grainy selfies with Beauty Selfie Facing Camera. Edit and correct imperfections and retouch easily before sharing to family and friends. This app is available for iPhone.
Using Live Video To Double Your Business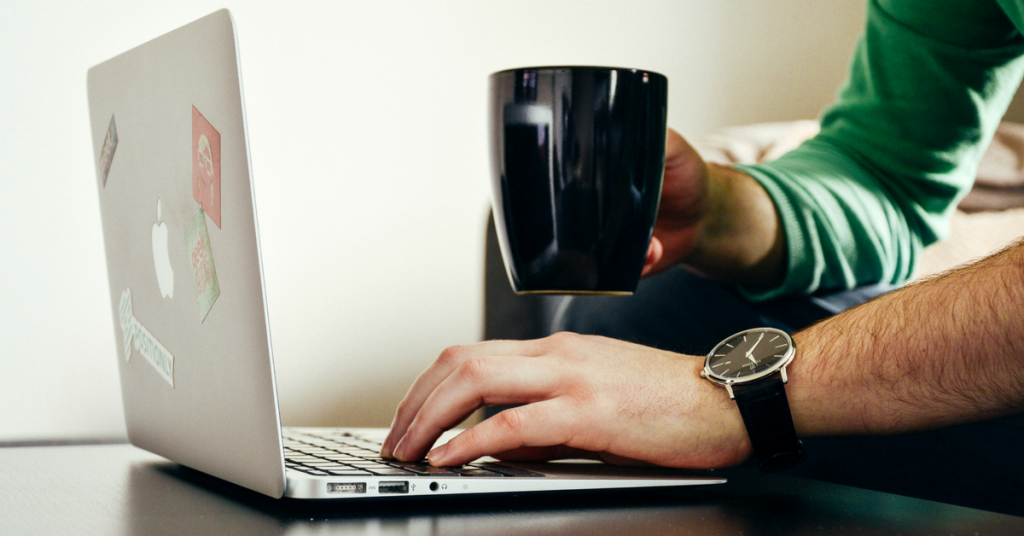 Instagram Live Video, Facebook Live Video, and Periscope – more than likely you would have heard of these social media platforms, but did you know they are the latest technological breakthroughs for users to incorporate into their business? These platforms allow you to connect powerfully and easily with your audience, which means as an entrepreneur, you are able to personalize your brand and business amongst targeted viewers.
Engaging with your audience is key to running a successful company. Gone are the days where you can just create a website, cross your fingers, and hope that people will find it and contact you for your products or services. We live in a new era, where billions of people are constantly connected to their smart phone. According to Facebook, there are 1.18 billion active users that visit their social network on a daily basis! So with the Live Video option, you are now able to literally interact in real time with your audience. Think what that can do for your business.
The first thing you may be asking yourself right now is, how can I reach more people without a large following? Well, the easiest and quickest way to build a responsive following is to become Keyword specific. This means that you are targeting people specifically interested in your niche and what you have to offer. It is better to have 100 followers that are engaged and interested in buying your product or service than 1,000 followers that take little to no action on your offers. One of the fundamental keys to your business growth is to create an organic following.
How to build a following organically
Content is king
The more value and content you post regularly on social media — the more followers you are going to gain. People want to learn, be entertained, and see valuable posts from you.
Assuming you're doing this and you have a responsive following, now you are able to incorporate Live Video! Before you "go live" you must have a game plan on exactly what you will be talking about. Go in prepared or you'll lose interest and engagement.
Keep in mind the attention span of the average person is extremely short, so you have one chance and one chance only.  Make it count! Lucky for you, you don't have to be on Live Video for too long to get your message across. A handy acronym to use is: K.I.S.S: Keep it short and simple! Your audience will love you for that, trust me!
Build a bond
Like anything worthwhile in life, the power of our bonds with others is what binds us together.  Strip all the technology away and we are simply human beings creating connection and bonds, which create trust and trust creates fans and buyers. With your current audience, you must build a bond, in other words, a relationship with them. You can do this with live video. Have a conversation with your audience, while keeping them entertained. Ask questions, acknowledge your viewers, and deliver value that they can take away once you're done.
Now that you've created a relationship with your audience ask them to spread the word by liking to share and comment. The more likes and shares you get, the further your reach gets. Now the way Facebook's algorithm works is, with the more activity that is happening on your post or feed, they will make sure everyone can watch it and have the opportunity to engage. Whenever a user logs onto Facebook, they will see you first on their feed!
Create a contest
People love winning. Creating a giveaway or a contest that gives your users the chance to gain something by participating will spread your name and page around Facebook like wildfire. It's scary how fast news will spread when done correctly. A word of caution: Make sure you set clear and concise rules to your contest to avoid unnecessary drama or miscommunication.
On your post, make sure to include a form. Here, you will gather the user's information: name and email address. These two requirements are essential for you. You have not only gained new leads for your business, but your new leads have also done free advertising work for you and your business. By liking, sharing, and commenting on your post, they have now expanded your message to their following, giving them the opportunity to participate in the contest and spread the word even farther. There are a ton of ways you can grow your audience exponentially with a few cleverly executed strategies.
Live Video Doubling Your Business
Providing value and entertaining info on your product or service without sounding like a door salesman will take you a long way. At the end of each video, provide a call to action for your audience to participate in. An example of this could be, "Click the link in my bio to learn more." Keep in mind that you do not have to provide a call to action in every video. Spamming your viewers will only backfire.
Another approach you can have is leaving a cliffhanger at the end of each video where your viewers will want to see your next Live Event. It leaves you with suspense, which ultimately makes you come back for more. That's the effect you need to have on your audience.
Your call to action could be clicking a link that you've posted on your page, tagging a friend on your most recent post, and/or leaving a comment with their email on your post. The link that the user will be clicking should direct them to a landing page where you will be able to provide the user with value and an offer. That ties back into a sales funnel, where you can convert leads into buyers.
At the end of the day, Live Video allows you to connect with your audience on a personal level. This form of communication will be help you convey your message more clearly as they watch you live. You will have a better connection with your viewers as you build a connection through emotions. Live video allows your audience to learn more about you, your business and what you're selling. Make it exciting, provide value,  develop creative call to actions for your audience and watch your business grow.
8 Benefits To Owning A Drone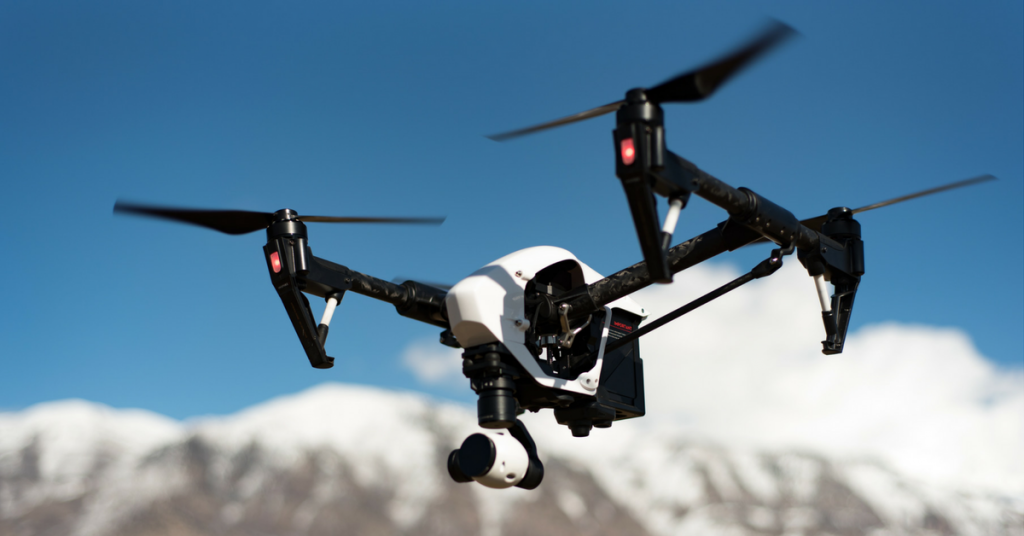 Drones have become one of the most popular gadgets of 2016. It is used in different ways ranging from disaster relief to pizza delivery. Thanks to technology becoming more affordable, people are buying drones for different purposes. If you are thinking about buying a drone, here are some interesting ways it could benefit you.
Enhance Real Estate Photos & Videos
For realtors, the drone can be a godsend. It can help you enhance aerial photographs of a property and even do over head videos. In fact, using drones for real estate is one of the hottest ways to benefit from owning a drone. Using drones in real estate is one of the best ways to showcase a property. Plus, if other real estate agents don't have drones yet, you have a distinct advantage of showing potential buyers unique views of a property. Aerial shots will give potential buyers spatial information and give you an edge among potential clients.
Monitor Farms
If you're a farmer that loves technology, you can use drones to monitor your whole farm. Drones can bring information about your crops or herd. Use this technology to determine the health of crops and animals, how much pesticide or feed you need or where to apply it, or determine the best time for harvest. Drones can also be used to determine crop rotation to help maximize yield.
Better Photography Business
It seems that everybody with a camera these days instantly becomes a photographer. But if you want beautiful and unique shots, a drone can up your edge among the competition. Adding a drone to your arsenal can give you shots and videos that no other photographer has taken before. Not only are drones great for aerial photography, they are also used for weddings, parties, and other events to help photographers capture a bird's eye view of the occasion. Offering aerial shots of an event will ultimately become part of the package for many photographers in the future.
Map Your Property
Want to see what your house looks like from the air? Get a drone and find out. Many people love their home so taking pictures of it is perfectly natural. Drones can take high resolution photos, so you can frame aerial photos of your house to show guests.
Catch Corrupt Companies Red Handed
In Oak Cliff Texas, a drone captured a river of red. It turns out that a meat packing company was dumping blood in the Trinity River which led to multiple investigations. It helped stop the pollution of a body of water.
Up The Social Media Ante
If you're a social media addict, a drone can greatly improve your visibility and lead to more likes and follows. Many people do selfies with their cameras so why not add a twist to your usual selfie by taking it from a drone and uploading it to Twitter, Facebook or Instagram. This is a good way to become social media royalty and lead to money making ventures in the future.
Stunning Footage
You don't have to be a professional photographer to take stunning photographs. In some cases, all you need is a drone. This is because an aerial shot is very unique and almost always awe-inspiring, no matter who takes it. If you want a unique photo or video of ordinary like fishing on a lake, make it into stunning footage by shooting it on a drone.
It's Fun
Drones are fun. The FAA keeps on rolling out rules to limit what you can do with drones but it does not diminish the fun you have with it. Drones are fun not because of the FAA's limitations, but because man has always wanted to find out what it feels to fly. With drones, we can do this and see the world from a bird's perspective.