LocalStove Satisfies Your Cravings For Homemade Food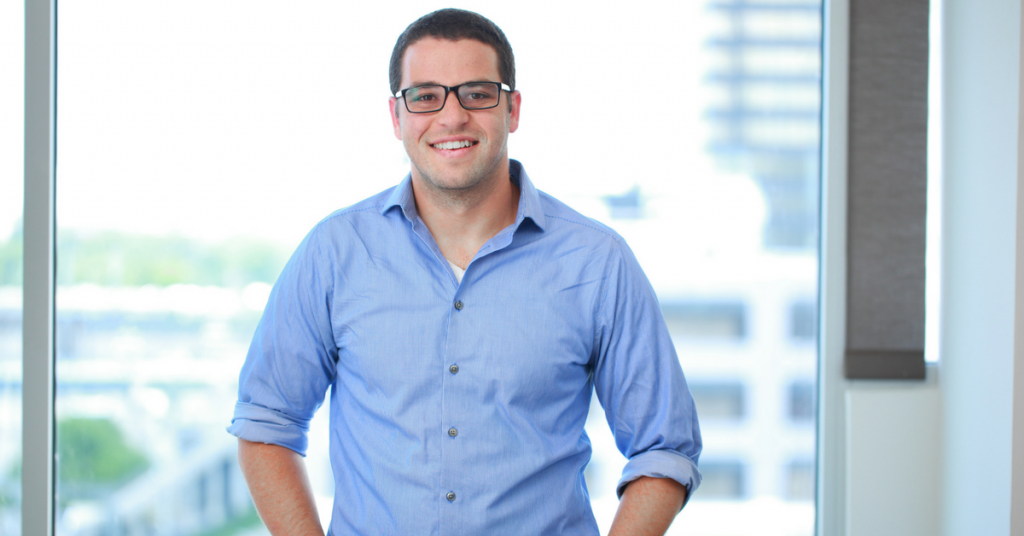 Steve and Greg believe that everyone deserves homemade meals, but realize that with our busy lives, homemade meals are not always possible. As a result, they cofounded an online platform called LocalStove that connects the best home cooks in your neighborhood to you. On their website you can select which dishes you want from a variety of home cooks, and the food will be made and delivered to your event. We had the opportunity to interview them and learn more about their entrepreneurial journey and startup.

What inspired you to become entrepreneurs in the food industry?

Steven Finn: Food has been an obsession of mine for as long as I can remember. I started developing my own skirt steak marinade at age five, had a few years where my primary source of media was the food network, and have traveled as far as Australia and back in search of the best food out there. Wherever I go, I want to eat like a local. I spent several years as a software engineer for Bloomberg, and was ready to go out on my own and build something that I had a burning passion for. I decided I wanted to found a startup before we had the idea for LocalStove, and was exploring a variety of ideas. When it came down to actually doing something, working with incredibly talented local chefs who make authentic food from all over the world made so much sense!

Greg Dubin: I learned about the power of food to bring people together at a really young age. While growing up, my grandfather owned a restaurant in a small town in Wisconsin. It was the type of place where almost all the customers were regulars and everyone there knew everybody else's name. People were drawn in by amazing comfort food (like deep fried balls of cheese as big as your fist!), but would stay for hours because they were made to feel like family. Spending a lot of time at the restaurant from as long as I can remember left a deep impression on me about the emotions that food can bring out in people and drove me to find away to impart this gift on to others, like my grandfather did. Yet, this exposure also taught me how tough owning a restaurant is. Between the brutal hours, high risk and thin margins, I realized it wasn't the right business for me. LocalStove came about as a result of the realization that we can still create amazing culinary experiences, without a brick and mortar establishment. So, I sought to abstract away the worst parts of the restaurant business and harness tech to enable talented, passionate cooks to share their creations with the world.


What was your biggest challenge when founding LocalStove?

Steven Finn: Our biggest challenge was in deciding to take the plunge to pivot our business model. Our original model was to have our chefs offer individual meals through our website with us providing marketing, payment processing, and delivery logistics, and more. While this business was growing, it was difficult to spread the word. Then, we fell into office catering, mostly by accident. We originally viewed it as a marketing activity to sell individual meals, but corporate clients kept calling us back. We discovered that there was a real gap in the market serving small to mid size offices, where groups of around 10-75 people are too large to order effectively from restaurants and too small to get good menus for good prices from traditional caterers. These groups were regularly ending up with pizza and sub platters. This is the perfect size group for one experienced cook with no help and low overhead to cook for, and it allows us to sell much better food to offices for prices comparable to (or better than) existing options. On top of that, our cooks are making a lot more money per hour of labor than they would on virtually any other "gig economy" platform. As catering became a larger and larger portion of our revenue, we noticed that the catering model actually solved a lot of the problems we were having in individual meals. Having office catering become our primary business model was a tough call to make, but one that has worked out and allowed us to build the beginnings of a sustainable and scalable business.
Greg Dubin: The biggest challenge was probably emotional or mental in nature. Mainly, just taking the plunge into pursuing our endeavor full-time. Doing so at the end of business school was particularly challenging. Right when the majority of our friends were accepting high-paying jobs in lucrative industries, we were committing to having no income for the foreseeable future with absolutely no guarantee of success. The fact that all of us were married and either had kids or kids on the way certainly made the consequences of failure feel more daunting.


How was your experience like having 2 other cofounders?

Steven Finn: Having cofounders is great. I've worked on a startup alone before, and it's hard to keep moving! Having cofounders gets everything done faster, provides a source of instant feedback on your work, and allows for rapid iteration. We are lucky to have complimentary skill sets. At this point, we know almost without talking about it who should take responsibility for something that needs to get done because we each know our cofounder's strengths and weaknesses as well as we know our own.
Greg Dubin: I believe there is a study that correlated three cofounders with the highest chances of success for a startup. I completely understand why. First, launching a startup requires so
much work every day, across literally dozens of areas of expertise. I truly cannot
comprehend how sole founders can do it alone. Second, I cannot overstate the
importance of having a diversity of opinions and perspectives when formulating strategies and finding solutions to problems. Moreover, having three cofounders instead of two helps break through impasses where only two equal founders may be at a stalemate.

(Side note: Our third cofounder Henrique left the company a few months after launching to take a full time job. He left on good terms and retained a tiny bit of equity, but isn't involve in any day-to- day operations of the business)

Why did you focus your business around home cooked meals?

Steven Finn: We believe that the best food in the world is locked behind the front doors of our neighbors. It doesn't necessarily take years of culinary training to make food that resonates deeply with people. To us, home style cooking is Grandma's recipes. It's something you've made 1,000 times, but you still love to make it. It's cooked with feeling, passion, and editorial control. We find that we're more likely to get this type of food from a local, independent cook who works for his or herself than we are from a professionally trained line cook who spends their days pumping out somebody else's recipes in a restaurant setting. We don't tell our cooks what to make or what to charge. They give us menus of what they're best at, they set their prices, and we match them with offices whose budget and dietary preferences are a good fit. On a personal note, some of our food is some of the best food I've ever had, and I'd eat at Per Se for my wedding anniversary or drive to South Dakota for a rack of ribs (Bob's Broasted Ribs in Sioux Falls!).
Greg Dubin: I've always loved to travel and quickly came to appreciate what an immense impact food has on culture. When visiting other countries, I truly believe there is no better way learn and understand about another culture than through its cuisine. A single dish can represent the mosaic of hundreds of years of history; a cross-section of the country's plants, animals and ecology; and the long-held, rich traditions of the people. However, you don't have to get on a plane to have these experiences. Philadelphia represents a rich tapestry of cultures, be them ethnic, religious, or simply socially-based. All these cultures have unique, exciting and authentic foods, which until now had been locked inside people's own kitchens. The best cooks aren't the ones on line pumping whatever they are told to cook for minimum wage. They are the ones who truly live and breathe their cuisine, because it is a part of who they are. LocalStove's mission is about unlocking the kitchen door and enabling these amazing cooks to share not only their food with the world, but their passion, history and story as well.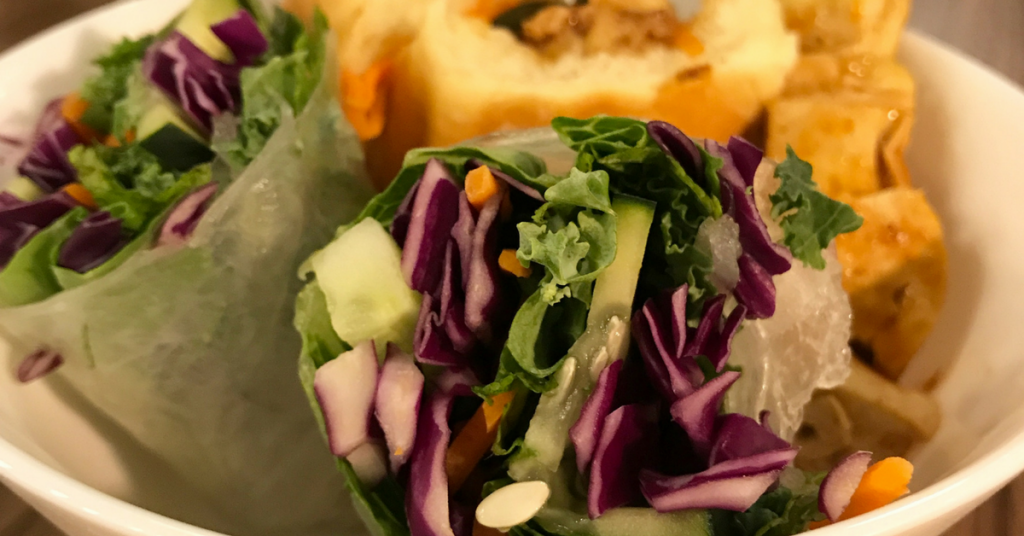 How do you choose and evaluate new cooks
?

Steven Finn: Most of our best cooks have come to us. The value proposition of LocalStove for them is very strong. We bring them new customers who otherwise would never have found them, we handle payments, we provide them with a web presence, we deal with delivery logistics. We like to say that our cooks only have to worry about the cooking, and that they should let us worry about the details of running a food business. Evaluating cooks for LocalStove is the best part of our job. We meet with the cooks, learn their stories, and eat their food. Our cooks are great people to work with, but it's their food blows me away almost every time.

Greg Dubin: Finding new cooks is actually one of the easiest parts of LocalStove. We developed a comprehensive marketing plan to attract new cooks, but haven't had the need to implement it yet. Whenever we explain to anyone what LocalStove is about, the most common response we get is, "I know the perfect cook for you." Pretty much everybody knows the "best cook in the world," who makes incredible food but has no desire to actually open their own restaurant. As far as evaluation, the cooks have to go through our screening process before being allowed to post food on the platform. Part of this involves us trying the food first, which is definitely one of the best perks of the job. We also usually to have friends and loyal customers sample the food as well and give us their honest opinions. Ultimately though, it is really the user ratings that will determine how successful a cook will be on LocalStove. The best cooks rise to the top pretty quickly and can command higher prices for their meals. Cooks who aren't incredible fall to the bottom pretty quickly and don't get orders. Furthermore, if their rating falls below a certain threshold we remove them from the platform.

What are some memorable company milestones, and what developments do you project for this year?

Steven Finn: Getting our first "subscription" customer for LocalStove was amazing. Having somebody tell us that they loved our food so much that they wanted to have it again every week was something I'll never forget. Passing $100,000 in sales was great as well, and we can't wait to add a digit and get to $1,000,000 and beyond!
Greg Dubin: One of our cooks is a culinary student who was also working a part time job to help put herself through school. She recently told us that she was able to quit this job that she hated, because LocalStove was giving her enough income to support herself. This was a powerful reminder of why we do what we do.


What is one character trait that defines you and why?

Steven Finn: I love to learn new things, and I always have. I like to understand how things work. I have three Penn degrees in totally different subjects (Operations, Entrepreneurship, and Computer Science), and am always reading about something new. Entrepreneurship is the best way to learn rapidly that I've found yet.
Greg Dubin: Believing that there is always a solution to any problem. This means never admitting "it's impossible" when faced with a challenge. Instead of asking "can we," I only ask, "how can we?"

What are your tips for aspiring entrepreneurs?

Steven Finn: Don't pursue a great idea that you aren't passionate about. If you wouldn't be a user of your product, it doesn't matter how great the idea or opportunity is, you are not the person to execute on it. Make sure if you get into something that it's a field that you're willing to spend the next 5+ years in and be eager to learn everything about it. Also, I can't stress the idea of putting something out into the world quickly enough. We started selling food less than three weeks after we initially had the idea for LocalStove, and we've learned so much because of the pace. I've worked at a startup where we spent way too long in a room, figuring out every little detail of our product to make it perfect before launching, and we failed before we'd even finished the product. Startup guru Steve Blank says that "No business plan survives first contact with customers." He's right. The only way to move quickly enough toward real product market fit in an industry like ours is to put something out in the world, double down on what works, and quickly abandon what doesn't.

Greg Dubin: Focus all your energy on finding product-market fit and don't be afraid to pivot. Don't spending all your time and resources developing what you think is a perfect product before you know if enough people are actually going to buy it. Instead, get your MVP out there as quickly as possible and see how it resonates with various audiences. If the product-market fit is right, they will accept an imperfect product because they innately see the value of what you are trying to do. Once you've identified the right customer base, engage and listen to them. They will be your most valuable resources for perfecting your product and driving your company's direction.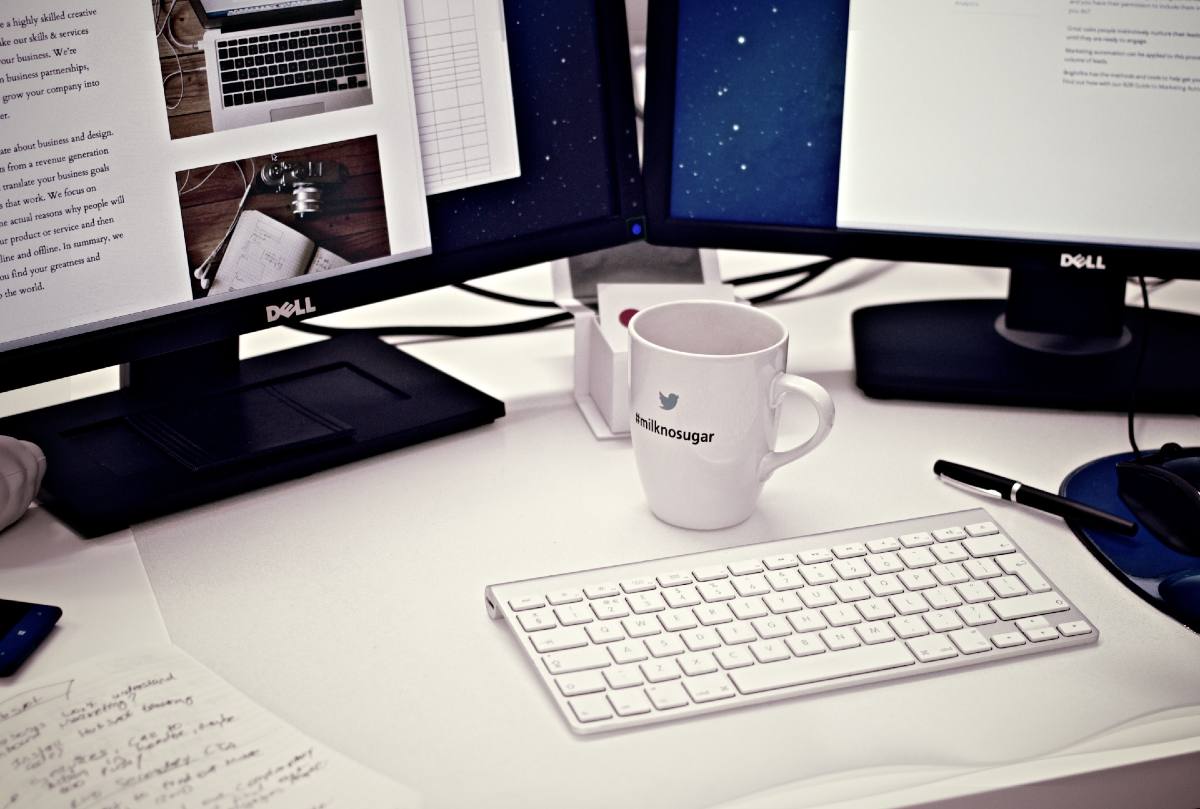 Internet Live Stats estimates that there have been more than 400,000,000 blogs written this year. You can expect more bloggers to publish more posts to add to the growing number of blogs each day. While blogging platforms have made it accessible for writers to post their blogs, apps have also become necessary to their blogging efforts. But which apps should you use when you write, publish, and even promote your blogs? Check out our list below.
Blogging Apps: Writing, Editing, and Reading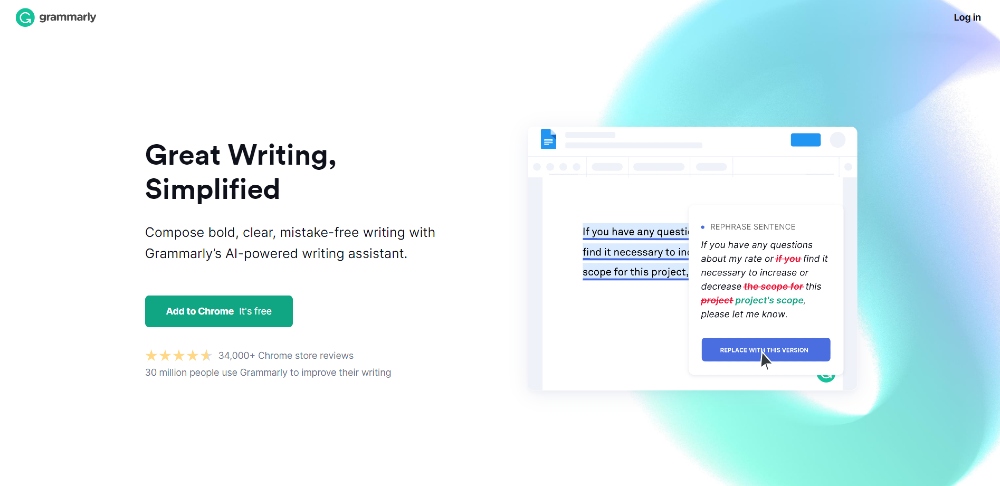 Grammarly should be every blogger's best friend. Before you publish your blog, it's important to edit it for your readers to enjoy. You want to publish a well-written blog for your readers, and with Grammarly's help, you can do that. Fortunately, the editing software isn't only available on the desktop. You can download the app and edit anytime when you're out.
Plus, one of the best things about Grammarly on your phone is it has a built-in keyboard. You can edit as you write.
Download the Grammarly app here.
Price:
Free,
Premium (starts at $11.66/mo)
Pro (starts at $12.50/mo)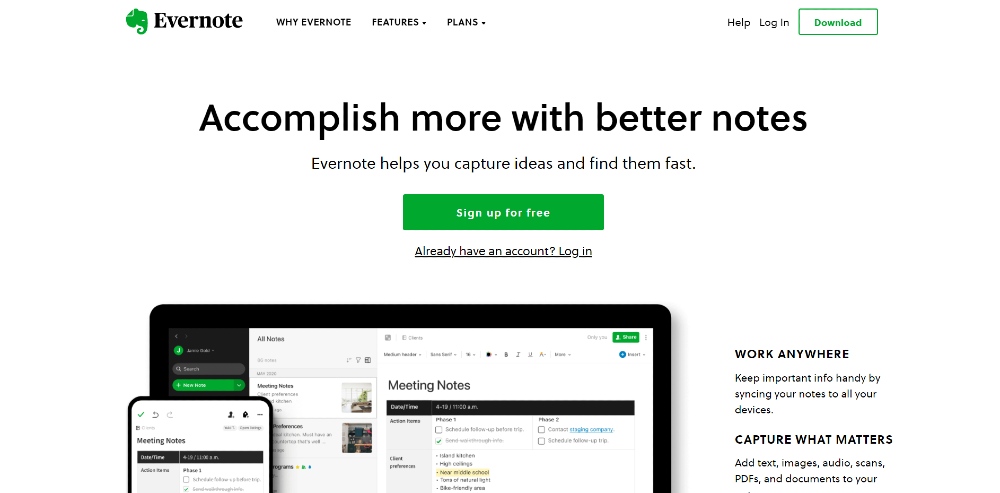 Sometimes the writing muse comes at random times, and you don't have a pen or paper to write down your thoughts. Fortunately, you can use a note-taking app without getting stressed over finding a pen or paper. While a built-in app could do the trick, what if you download an app that will sync your notes anywhere? That's where Evernote comes in. You don't need coherent thoughts when you jot down notes. Let them all flow, and access your notes again on your computer when you're ready to write them down.
Get the Evernote app here.
Price:
Free
Premium ($7.99/mo)
Business ($14.99/user/mo)
3. Pocket Thesaurus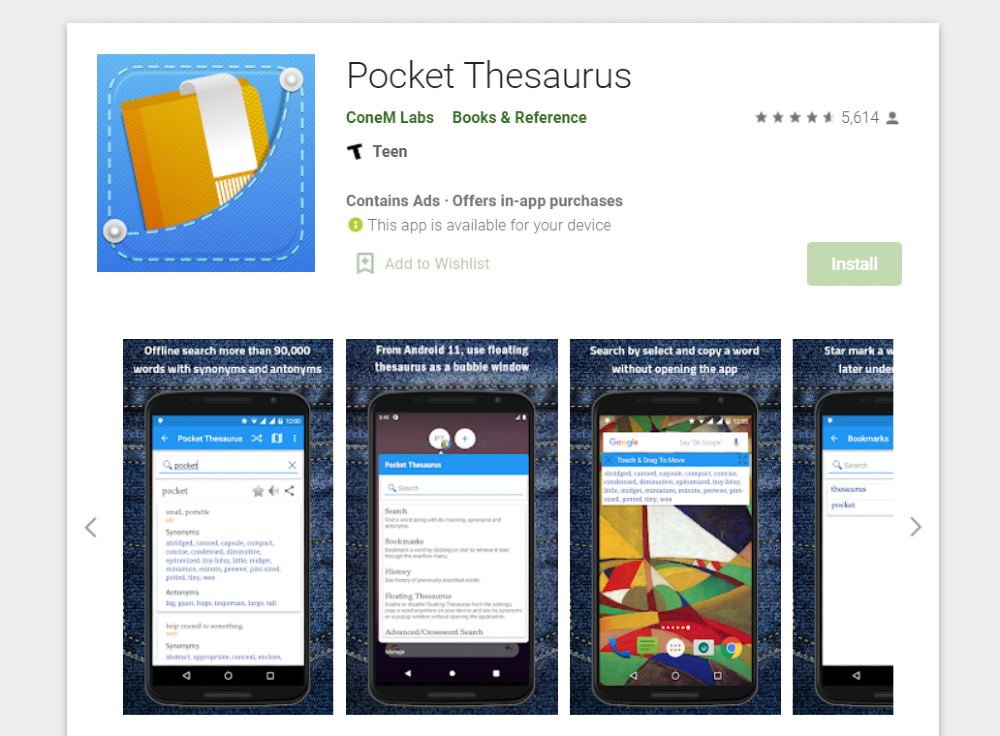 Another blogging utility app you should have on your phone is a pocket thesaurus. Sometimes, when we write blogs, it can be challenging to find the correct word. And you should have a thesaurus ready to help you find the best words for your blog. With the many thesaurus apps available on any app store, the Pocket Thesaurus is a must-download. You can access this offline. Plus, it's not heavy on storage since the app is less than 20 MB.
Get the Pocket Thesaurus here.
Price: Free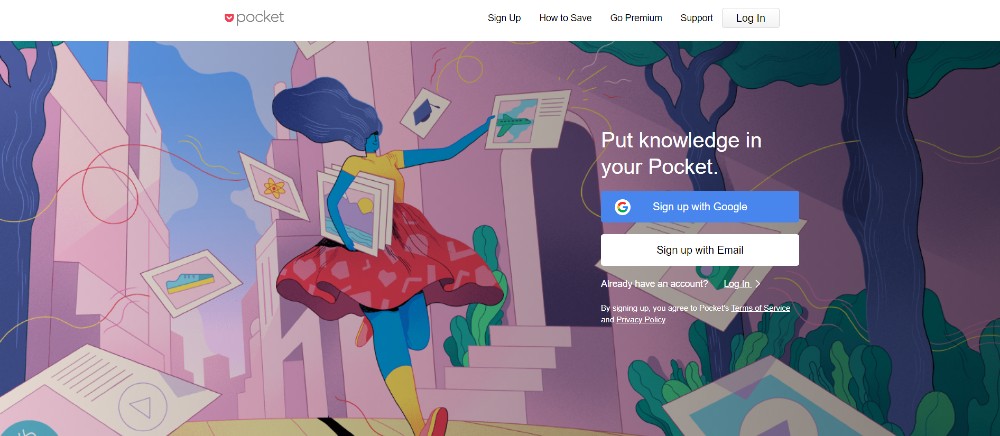 Any blogger knows that reading is essential when writing. Not only will it make you become a better writer, but it broadens your knowledge about a particular topic. Pocket is one of the best apps you'll download on your phone. Not only will it curate the topics you need, but you can save articles that you would have no time to read in a snap. You can even listen to articles as you go.
Add Pocket in your smartphone here.
Price:
Free
Premium – Annual ($44.99/yr)
Premium – Monthly ($4.99/mo)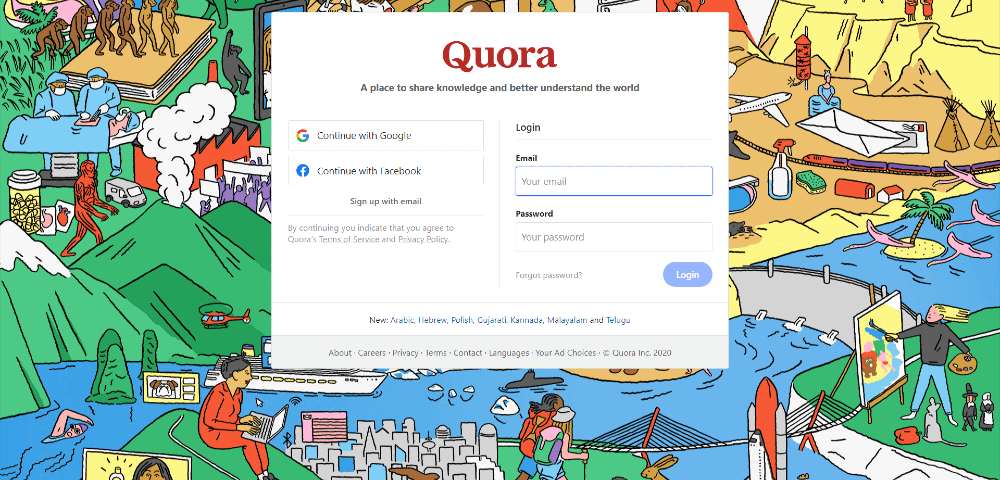 One of the many techniques bloggers use to find topics is through Quora. You can find relevant questions there and get inspired by what users post on the site. Who knows, their next question can become your new blog post? Perhaps you're writing a blog post and need to source answers from other people. You can go there and possibly use their responses as the content for your blog.
Get the Quora app here.
Price: Free
Productivity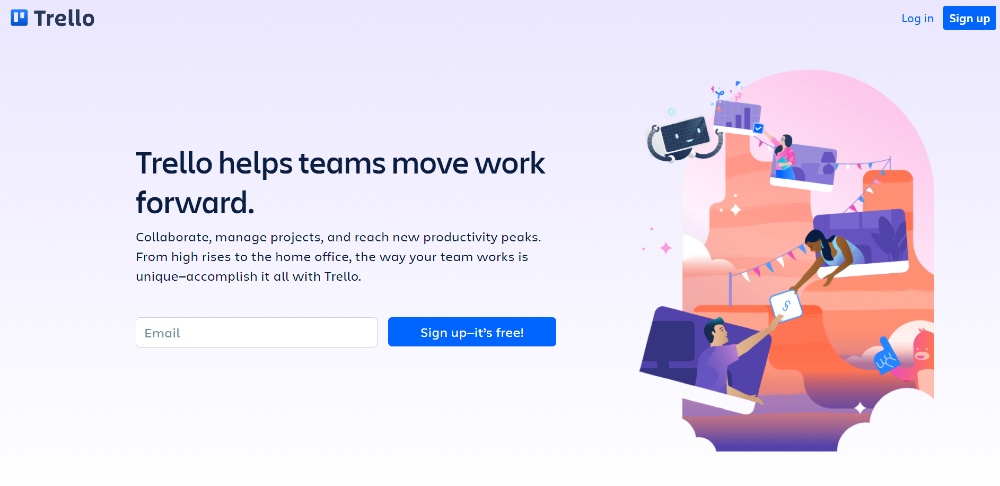 Organize your blogs by using a kanban board like Trello. You can monitor your blogging process by moving cards to different lists on one board. But, if you want to get more out of Trello and integrate apps on it, you can upgrade to their plans.
Get the Trello app on your phone here.
Price:
Free
Business Class ($12.50 billed monthly; $10/mo billed annually)
Enterprise (ask for a quote here)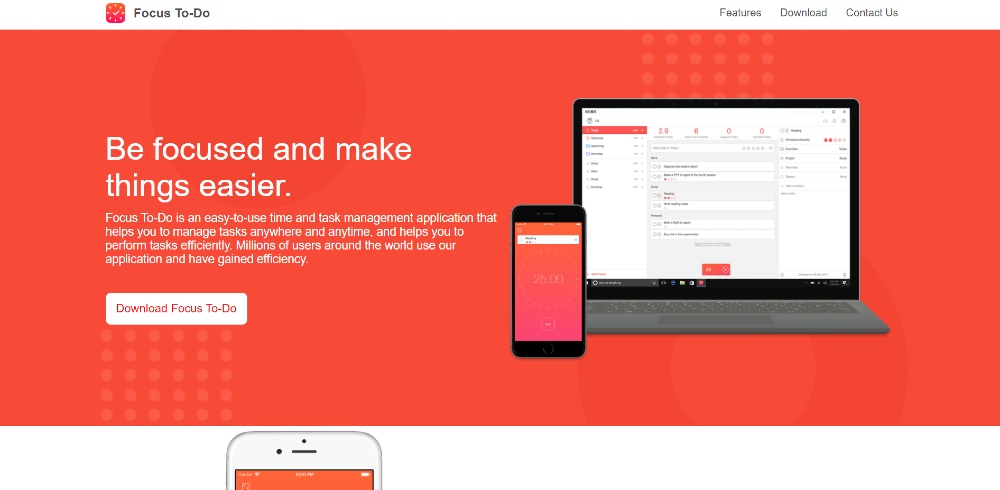 Distractions can hinder our blogging. Whether you have a deadline or need to publish a new blog soon, a Pomodoro timer can keep you motivated. This one by Focus-to-Do isn't only a timer, but it's also a to-do list. Here you can list down the tasks you need to do for the day. From there, you can start the timer and focus on completing that task. Plus, to make sure that you're blogging, you can even block apps that distract you.
Focus on writing your blog by downloading the Pomodoro timer here.
Price: Free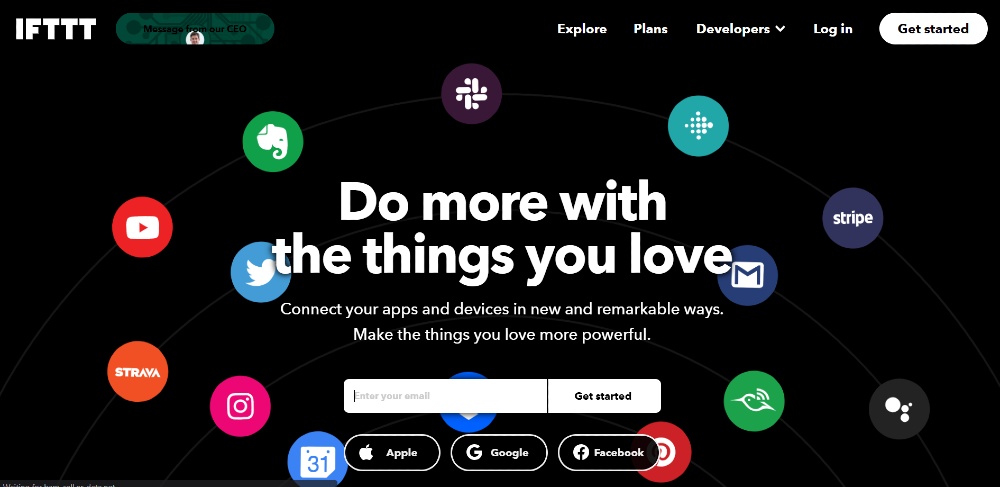 Automate your blogging efforts by using IFTTT. Let IFTTT work its magic because, in one click, you can let IFTTT publish and promote your blog. Write without any distractions as IFTTT helps automate other processes that might take time when done manually.
Make blogging easier by downloading IFTTT here.
Price:
Utilities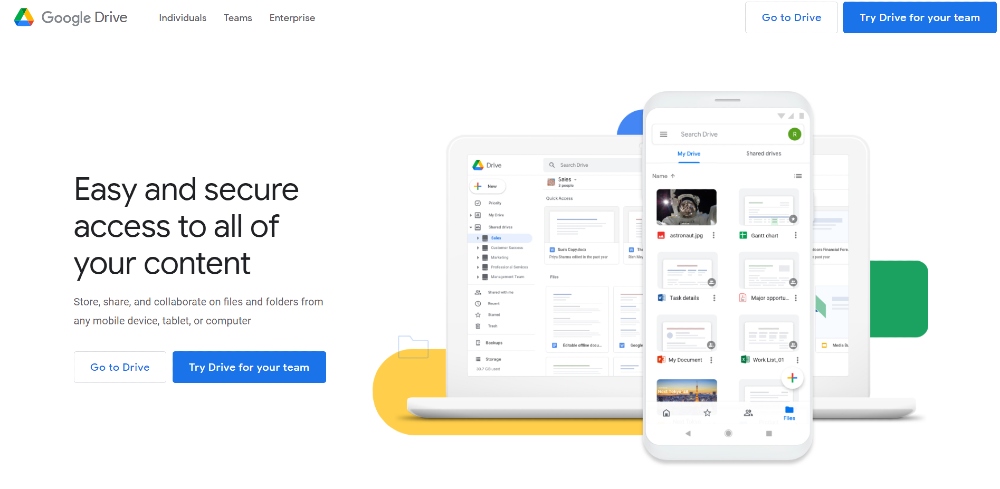 Bloggers may not know it, but cloud storage is an essential app for blogging. After all, you don't want to store your documents, but you might need to upload photos that you'll use when you upload your blog. And one of the best cloud storage applications out there is Google Drive. All you need is a Google account, and you'll get 15GB worth of storage. Plus, you can access your Google Drive anytime and anywhere you're writing.
Get Google Drive here.
Price:
Free (15GB only)
100 GB – $1.99/mo
200 GB – $2.99/mo
2 TB – $9.99/mo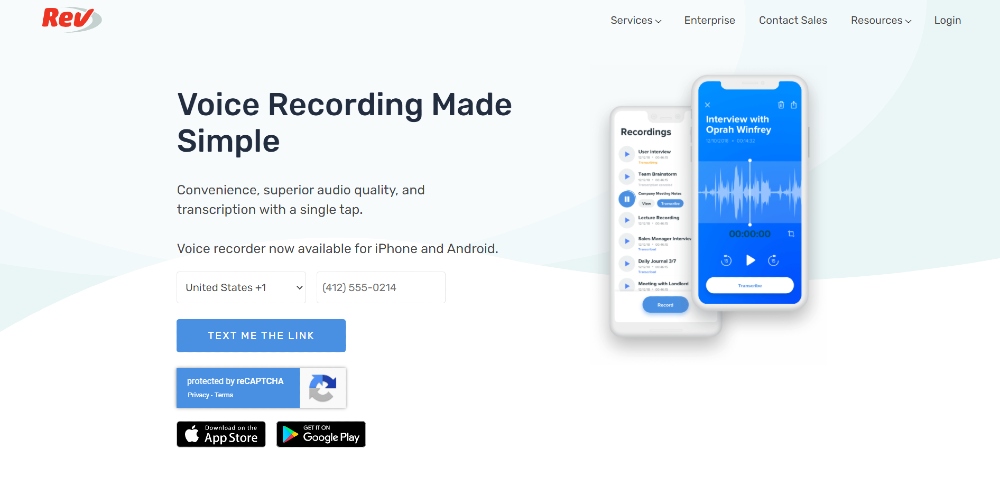 If taking notes isn't your favorite thing to do, you can record what you want to write on the Rev Voice & Audio Recorder. Your phone will have another voice recorder, plus the app has a transcription service available. You will have to pay for it, though. But if you need your thoughts transcribed before writing your blog, it's a nifty feature when you don't have the time to transcribe on your own.
Download the Rev Voice & Audio Recorder here.
Price: Free (Transcription service: $1.25/minute)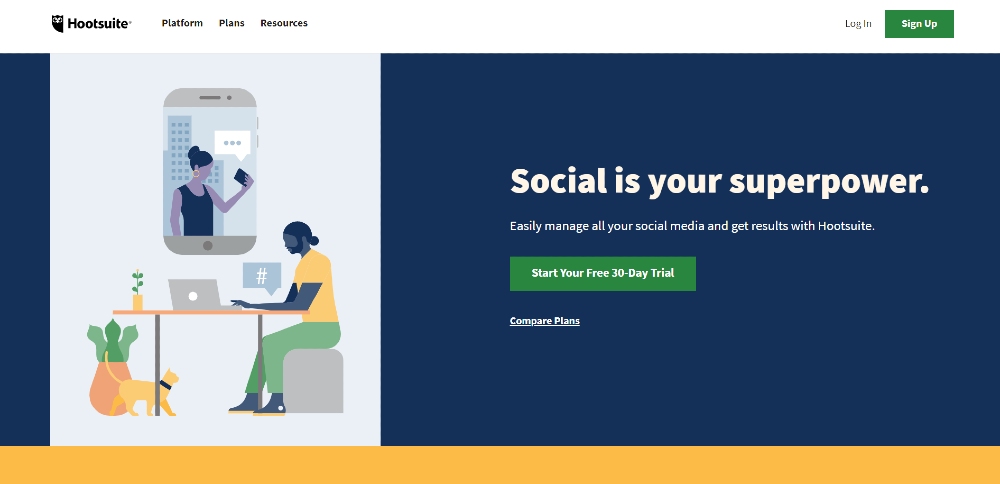 After publishing your post, you should promote your blog so readers from other platforms find your blog. What's great about Hootsuite is it has a free option, where you can connect three social media apps. You can even schedule up to 30 posts on the Free plan as well.
Promote your blogs by downloading Hootsuite here.
Price:
Free
Professional ($19/mo)
Team ($99/mo)
Business ($599/mo)
Enterprise (Custom pricing)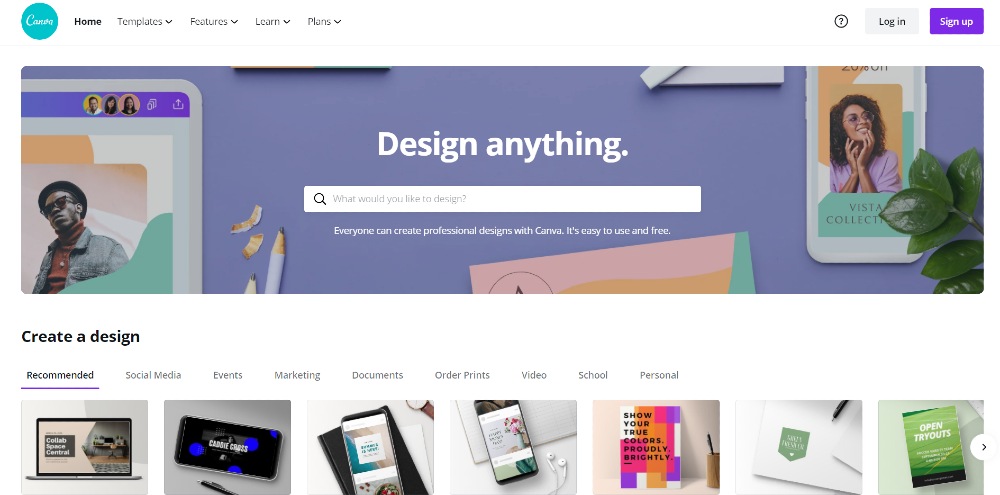 Images are important to your blogs. In fact, any blogs with images get more views than those that don't. And you need a design app on your phone like Canva. You can edit photos, choose royalty-free images, and create graphics for your blog.
Download the design software here.
Price:
Free
Pro ($9.99/mo)
Enterprise ($30/mo/person)
You can also check out our list of the best Canva alternatives.
Lincoln Project Co-Founder Accused of Online Harassment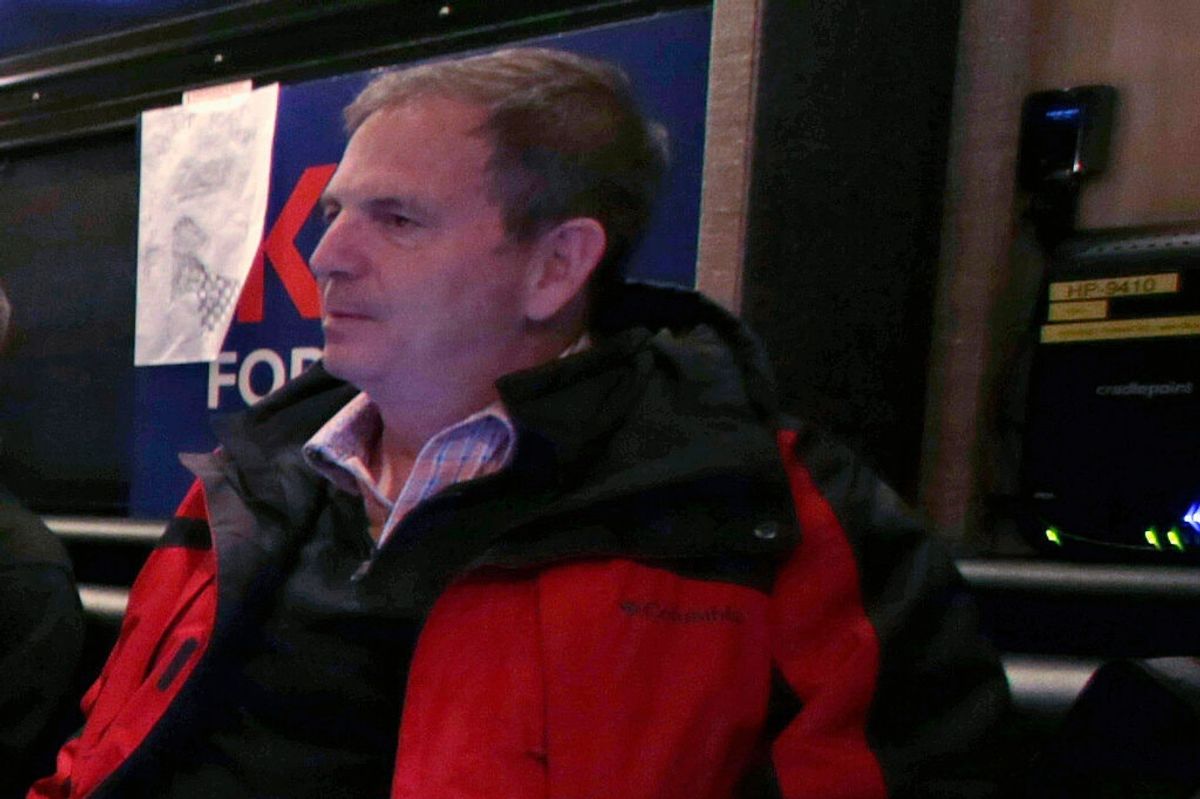 John Weaver is widely known as a longtime Republican strategist and co-founder of the Lincoln Project. However, at the moment, he's also known for online harassment. According to 21 young men, Mr. Weaver sent them provocative messages online, often mixed in political talks.
For anyone, it's a great feeling to be noticed by the person we admire, not until the conversation makes us uncomfortable. In this case, a prominent figure messaged his young followers, offering help to work in politics. That sounds great. Not until he makes sexual remarks to the young men. If that line is crossed, it's time to raise red flags. 
'Victims' Comes Forward
Several young men confessed they felt preyed upon after experiencing an exchange with the influential older man. It turns out Mr. Weaver sent sexual messages to at least ten young men. In a more explicit message, he would offer professional and personal assistance in exchange for sex. A message shows Mr. Weaver wants to "give advice" in exchange. He says, "you help me … sensually."
Last summer, social media posts surfaced about Mr. Weaver being involved in relationships with men. However, John Weaver, who has a wife and two children, denied the claims. After the allegations gained public attention in mid-January, Mr. Weaver released a statement acknowledging "inappropriate" messages that he had sent. He also apologizes to the men for the uncomfortable experiences.
However, John Weaver says that he believed all of the interactions were consensual. He further added that he wouldn't return to the Lincoln Project from the medical leave that began in the summer. Despite Mr. Weaver's claims, his online behavior based on interviews with the young men and screenshot was not "consensual." In many cases, it only shows aggressive and unwanted messages.
Different Encounters with the Influential Lincoln Project Figure
A 14-Year-Old
One of Mr. Weaver's solicitations involved sending messages to a 14-year-old, asking questions about his body while in high school. This exchange continued for four years, turning into more pointed comments after he turned 18.
It all started when Cole Trickle Miele was 14 when he followed John Weaver on Twitter in 2015. Colin admits that at a young age, he was interested in politics. At that time, Cole supported the Republican Party. After following Mr. Weaver, he quickly received a direct message. Cole admits he was semi-starstruck when John Weaver engaged in a private conversation with him.
During that time, he did not think of anything suspicious. But as the exchange between them continued, he became uncomfortable. The conversation often involves Cole's looks or body. However, in March 2020, when Cole was 18, Mr. Weaver sent a message about wanting him to come to vegas. The older man offers to buy Cole dinner and drinks, wanting to "spoil" the boy. He also asks Cole to resend him his stats, or he can guess for "fun."
"Politics"
Another case involves Cody Balts, a recent college graduate looking for a job in politics. It also started on Twitter, where he replied to one of Mr. Weaver's tweets. To Cody's surprise, he received a direct message in return. Their conversation involves traveling to Chicago and mostly politics. But at some point, Mr. Weaver asks Cody what he does in his spare time.
After answering, he ran in marathons, Cody received a suspicious reply. Mr. Weaver replied, "at least whatever we end up doing, you do it multiple times in a row." For Cody, the exchange felt like he was exploiting his power.
Speaker Invitation
Kyle Allen shares that his exchange with Mr. Weaver includes questions about his weight, height, clothes, and whether he's circumcised. This type of conversation started from 2016 to 2018. Mr. Weaver also kept repeatedly pushing for an invitation to speak at the University of Ottawa, where Kyle was studying. Also, he would often use sexually explicit language to express his desire to visit.
According to Kyle, he always tries to steer the conversation to politics. However, he says that John Weaver would always find ways to bring the conversation back to "sexual stuff."
Work Offer in Lincoln Project
At least two cases involve Mr. Weaver's offer to work with Lincoln Project as he mixes in suggestive messages. One of the men, Anthony Covell, said that Mr. Weaver started messaging him last July 2019. The exchange gradually lessened, but two weeks before the Lincoln Project was announced, Weaver invited him to join the initiative.
Anthony says that John Weaver was looking for young people who were "creative" and "invested" in the coming election. This offer got Anthony interested. However, Mr. Weaver suggested that Anthony post a "thirst trap" or send him a pic. He also asked the young man to call him for more details on the project.
After receiving those kinds of messages, Anthony shared that something was telling him that this setup was sketchy. In the end, he decided not to call.
To Wrap It Up
After receiving specific questions about the allegation, Mr. Weaver repeated his previous statement. He says that he's so "disheartened" and "sad that he brought discomfort to anyone." He further commented that he thought those were mutually consensual discussions.
John Weaver also shared that living in a deeply closeted life, he allowed his pain to cause pain for others. He expressed his apologies to the men involved and for "letting so many people down."
As for the Lincoln Project's reaction, the initiative released a statement condemning the co-founder. In the statement, they say that Mr. Weaver is a predator, liar, and abuser.
For other interesting content, explore Owner's Mag!
Black History Month: 10 Black Fortune 500 CEOs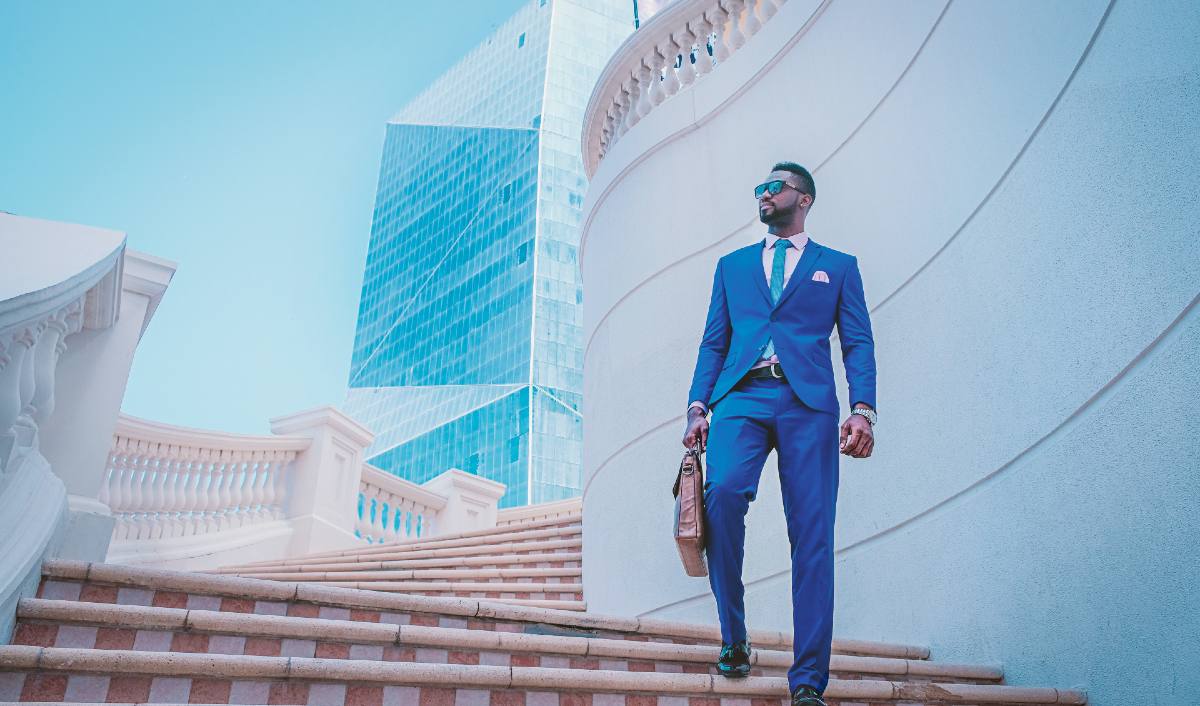 If you think there aren't enough African American CEOs around, you're not mistaken. According to statistics, only one percent of Fortune 500 CEOs are black. And, in addition to that, the trend has been plummeting down over the past ten years, in contrast to the rising numbers of Asian-American and Hispanic CEOs.
With more attention being paid to diversity in the workplace, why aren't there more black CEOs in various industries? There are several factors at play.
In an interview with the Wall Street Journal, former Black CEO of Aetna Ron Williams says the opportunity is not equally distributed. According to Williams, there are many promotions that are informally decided even before the jobs are even posted. As a result, other talents, including Black employees, don't get a fair chance to compete.
This Black History Month, let's take a look at some of the influential African American Fortune 500 corporate leaders.
1. Roger Ferguson Jr.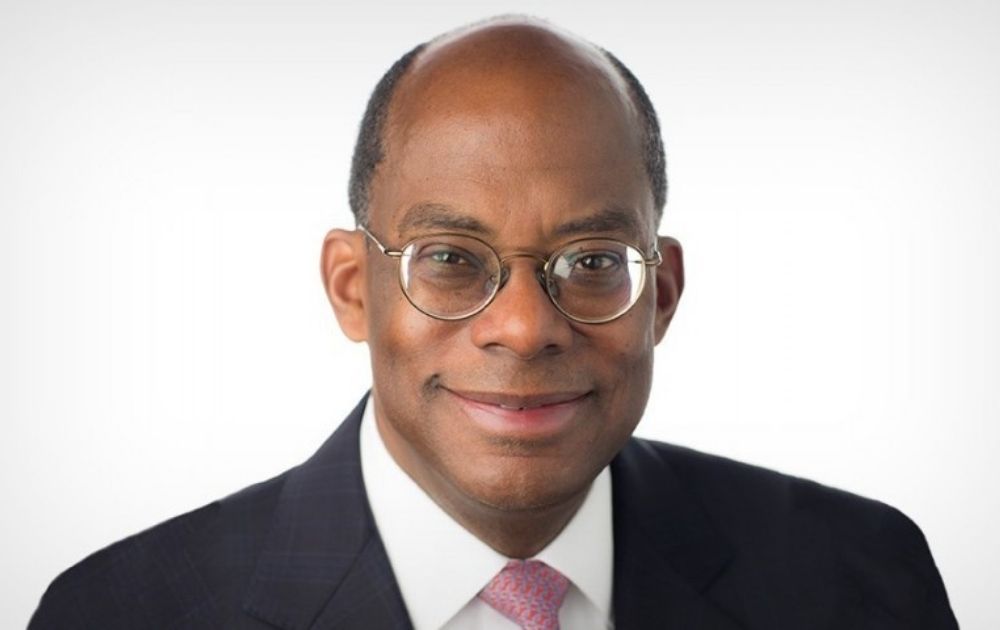 Roger Ferguson Jr. is the current President and CEO at TIAA, a Fortune 100 financial services organization. Being an executive of the leading provider of retirement services in academic, medical, research, and cultural fields is not easy. Still, Ferguson has been doing a great job at it since 2008.
Ferguson is also the chairman of The Conference Board. He also serves as a member of several boards. These include Alphabet, the Institute for Advanced Study, General Mills, International Flavors and Fragrances, and Memorial Sloan Kettering Cancer Center.
2. Kenneth Frazier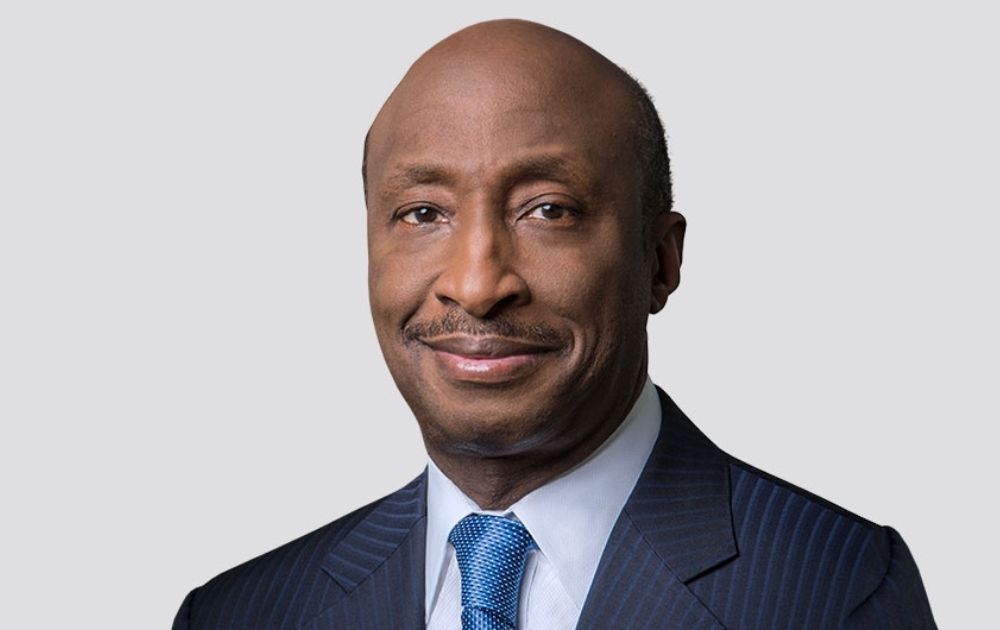 Kenneth Frazier is the chairman of the board and the Chief Executive Officer of Merck since 2011. Frazier's leadership guides the firm as it continues to be one of the largest pharmaceutical companies in the world.
According to Merck's website, its current CEO has substantially increased the business's investment in research. In addition to that, he has also refocused Merck's efforts to launch and grow products that benefit society. Frazier joined the firm in 1992 and rose from the ranks. He held positions including General Counsel and President on his way to being the top executive. And for that, he earns a spot here at our list of CEOs for Black History Month.
3. Marvin Ellison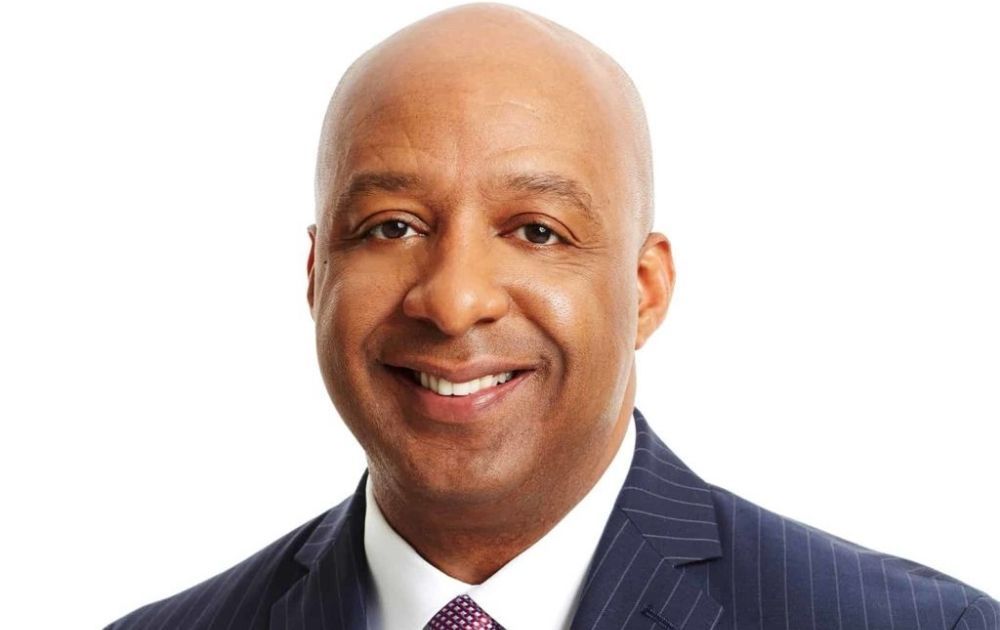 Marvin Ellison is the current President and CEO at Lowe's Companies, Inc. and has been so since 2018. Prior to being Lowe's chief executive, he has also served as the chairman and CEO of J.C. Penney Co. from 2014 to 2018. During his time at the firm, he guided the team to deliver sales growth, reduce debt, and earn adjusted earnings per share.
Ellison has also held senior-level operations roles in big companies within the retail industry. His experience includes stints at Home Depot Inc. and Target Corp.
4. René Jones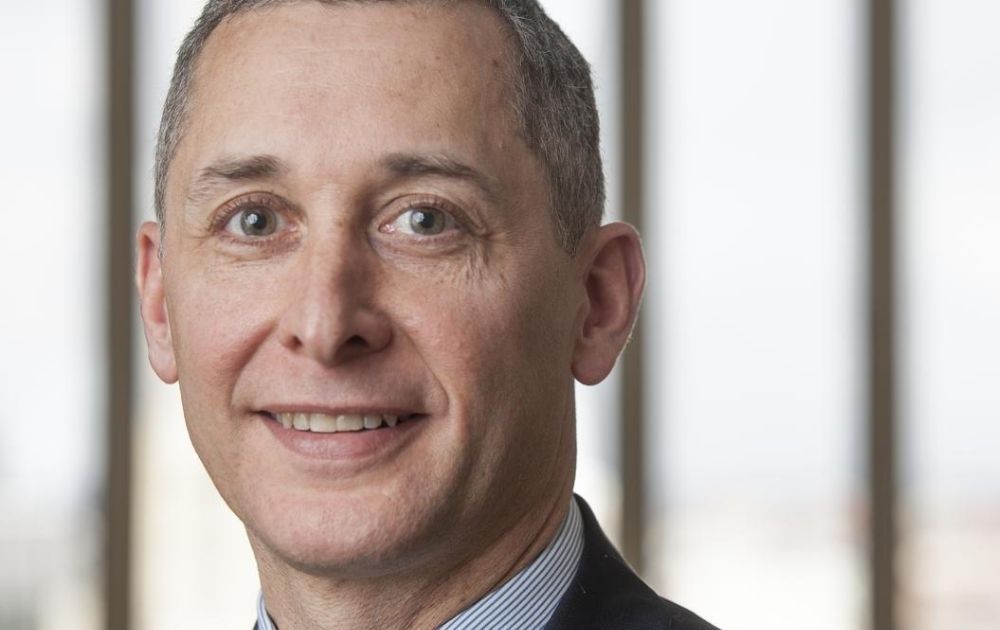 René Jones is the chairman and CEO of M&T Bank and has been so since December 2017. Jones takes pride in leading a firm that aims to make a difference in society. In the same vein, he strives to lead the bank to play an active role in making communities better places to work, live, and grow.
In his LinkedIn account, Jones described M&T Bank as "a community bank and a bank for communities." He guides the firm to be a "glue" that binds people and fosters social change and progress.
5. Jide Zeitlin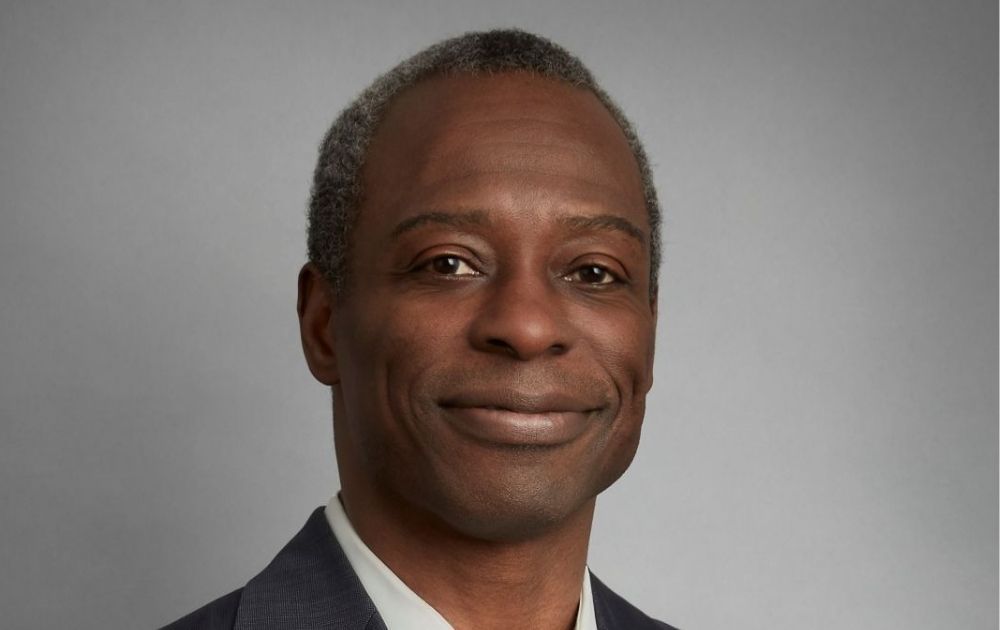 Jide Zeitlin was appointed CEO of luxury goods firm Tapestry in September 2019. Also the chairman of the Board at that time, Zeitlin led the parent company of Coach, Kate Spade, and Stuart Weitzman backed by his over three decades-worth of experience in the global financial industry.
Not even a year in the position, however, Zeitlin left the corner office in July 2020. He resigned as chairman and CEO following misconduct allegations.
6. Kenneth Chenault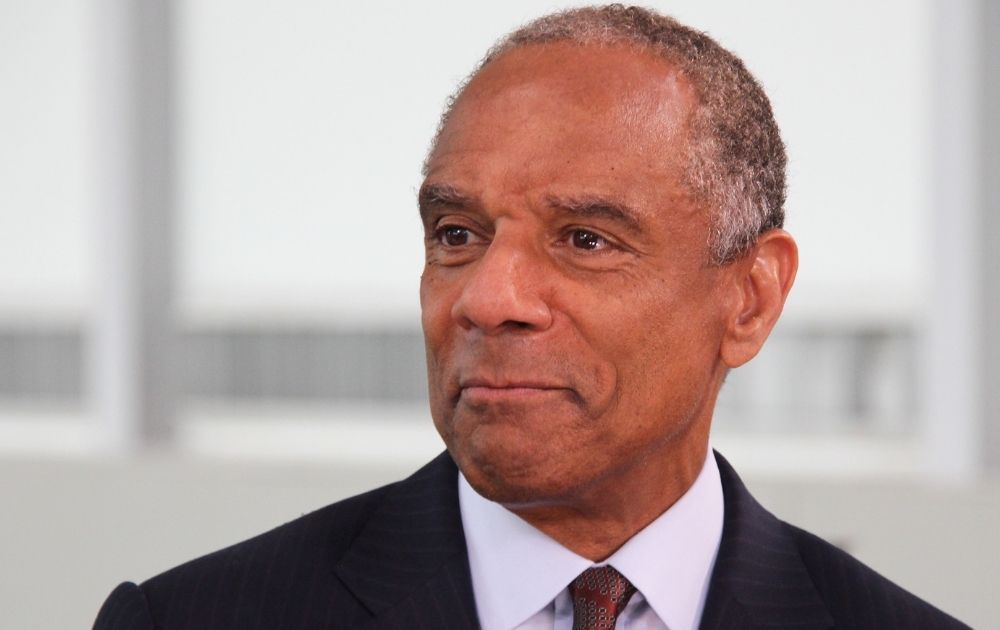 Kenneth Chenault served as the CEO of American Express from 2001 to 2018 and was one of the first African Americans to become a CEO of a Fortune 500 company. Initially joining the multinational financial services firm in 1981, he worked his way up to Chief Operating Officer and President in 1997 before becoming the CEO in 2001. Chenault's hard work landed him on the C-suite at a time when most companies are yet to exert efforts to address employee diversity.
7. Ursula Burns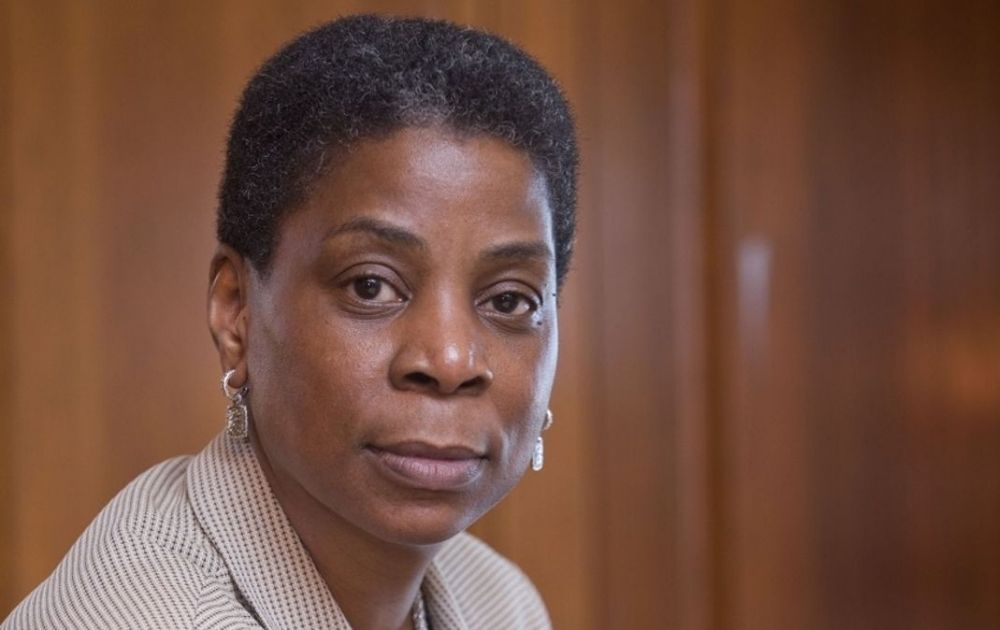 Black History Month and Women's History Month come one after the other, and Ursula Burns is the perfect person to recognize for both. Serving as CEO of Xerox Holdings from 2009 to 2017, Burns was the first African American woman CEO of a Fortune 500 firm.
Burns joined Xerox in 1980 as a summer mechanical-engineering intern, back when she was taking up her master's degree at Columbia University. She rose from the ranks, and when she finally reached the C-suite, she helped the firm generate $18 billion in revenue.
8. Don Thompson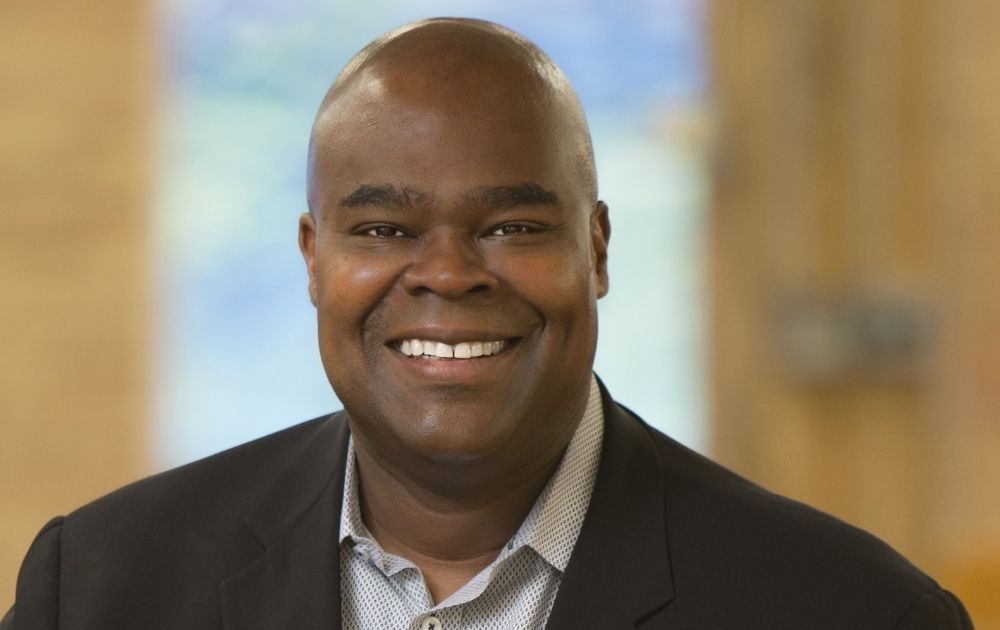 Don Thompson was the CEO McDonald's Corp from 2012 to 2015. Thompson held the reins at such a challenging time. When he sat down as CEO in 2012, he had to face the challenge of leading the company to add to almost nine years of sales gains at established stores. However, just two months into the job, the firm reported same-store sales to decline with various issues at hand, including political troubles in Europe and food safety concerns in China.
9. Rodney O'Neal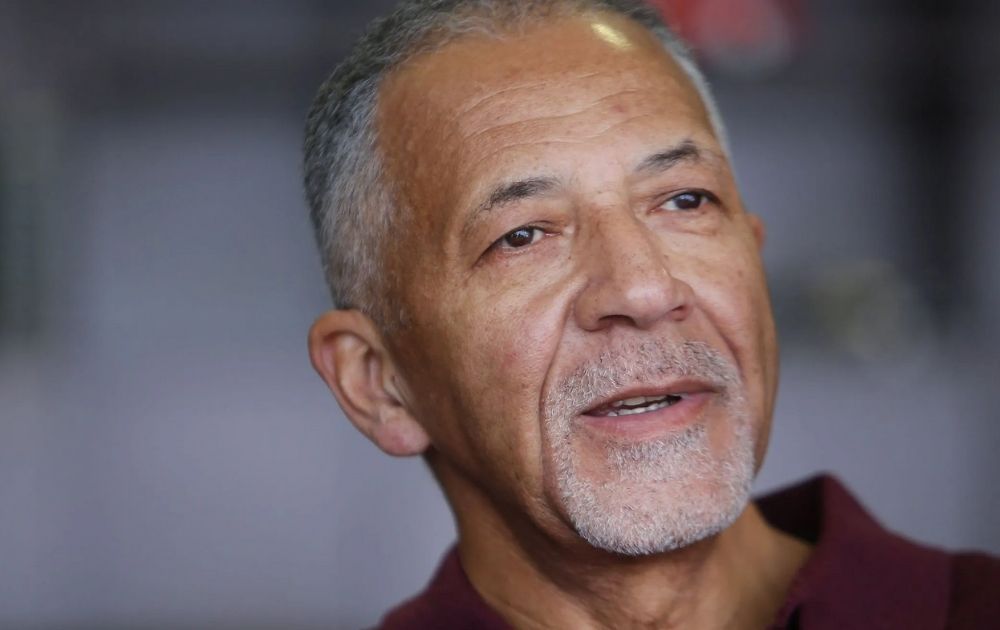 Rodney O'Neal served as the CEO of Delphi Automotive from 2007 to 2015. O'Neal's time at the helm was not an easy ride – he took charge of the firm halfway through its massive restructuring in federal bankruptcy. Despite all the hardships, he was able to lead the firm through. Delphi got out of exited bankruptcy, returned back to the stock market, and grew sales at 45 percent during O'Neal's final year.
10. Clarence Otis Jr.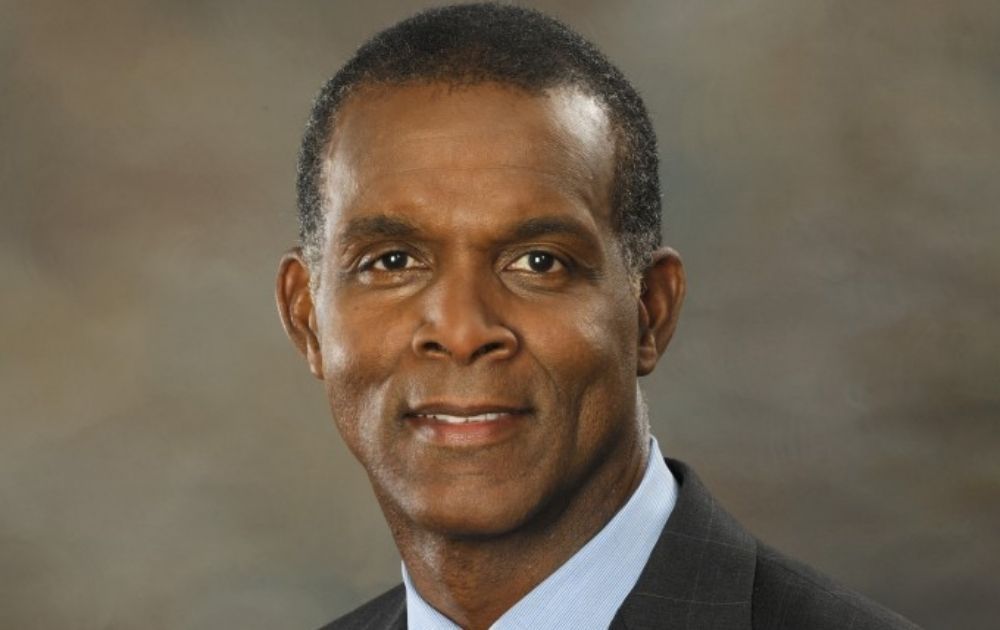 Last but not least on our Black History Month CEO list is Clarence Otis Jr., who served as the CEO of Darden Restaurants from 2004 to 2014. For the most part, Otis led the company's growth that owned Capital Grille, Olive Garden, and LongHorn Steakhouse.
While restaurant operator top execs typically come from the food and beverage industry, Otis's background is unconventional. Before working for Darden as a treasurer in 1995, he was a securities lawyer and a JPMorgan Chase manager.
For other business related stories, you can read more here in Owner's Mag!