Josh Hoffman CEO of Game Plan
Special thanks to
Josh Hoffman
for coming onto our 0-100 Series show. Josh Hoffman is the CEO of an up and coming startup in Philly call
Game Plan
.
Game Plan
aims to solve the issue of booking at a restaurant for a large group. Game Plan lets you and your entire group plan out an entire evening or event together and making sure you don't forget that one poor vegan friend (everyone forgets that one vegan friend...).  The App is currently only available in Philadelphia and will be expanding soon. You can
download the App for iOS here.
Below is a text transcript of the video interview in case you're at work watching this and can't afford your boss finding out.
What made you took the leap into entrepreneurship?
Josh Hoffman
: I always say it was the start of sophomore year of college when I think you just kind of become your own person. I kind of identified the quickest way to be successful was being an entrepreneur and starting your own company and not doing the whole step-up-to-that-point. I would say the other thing is also just...learning to completely trust yourself as opposed to trusting others. Whether personal stories or not personal stories. You learn about people losing their jobs or whatever the reason is. Or just not liking your boss or whatever.  And there's one way around that and that's being your own boss.
What were the biggest initial hurdles when building your business and how did you overcome them?
Josh Hoffman:
The first thing I thought of is definitely finding a co-founder or finding a team that is internally motivated. I would say it's finding the right team. In hindsight I wish I had started coding and I spent so many years looking for a coder and if I actually spent time learning how to code that would've moved the product forward. I'd say that was the biggest difficulty. It's getting people to join on your dream.
What do you look for in a business partner?
Josh Hoffman:
The number one thing I definitely look for in a co-founder is just diversity in thought so they don't think like me. Which causes argument...usually.
What is the biggest mistake you've made as an entrepreneur?
Josh Hoffman:
The biggest mistake I think we've gone through is not pushing the product out fast enough, at any capacity, or at any rate. The second we pushed the product out and we did this launch thing...it took us 2 weeks to realize we didn't have enough tangible value in the product.
What do you do to recharge when you're feeling drained?
Josh Hoffman:
When I'm drained? (Josh laughs hysterically) Well it's not illegal anymore in most states.  (Continues laughing) Music. Honestly just closing your eyes and appreciating where you are. Inside you can be hurting a lot and I understand that's like...that's very hard. My grandparents were in the holocaust and they were at my age living under floorboards. And they didn't have a Bar Mitzvah because they were literally hiding from Nazis. Putting perspectives in your situation and realizing although it can be very bad...and it probably is. There are a lot of situations that are worse.
What advice would you give fellow entrepreneurs just starting out?
Josh Hoffman:
Surround yourself with positive people. Network like no other. When you're younger almost everyone will say yes to giving you advice, getting coffee, or whatever. So take it every time, every single time. It's crazy for you to get this really important person right in front of you and you have the ability and correct time to get their number or email. And do something with them and follow up. But maybe that's just my sales training that got me to do that but not enough people do that.Special thanks to Josh Hoffman from Game Plan for being featured on 0-100 series. To see what he's up to visit
http://getgameplan.com
.
Sticker Graffiti Artist El Toro Stuck On Philly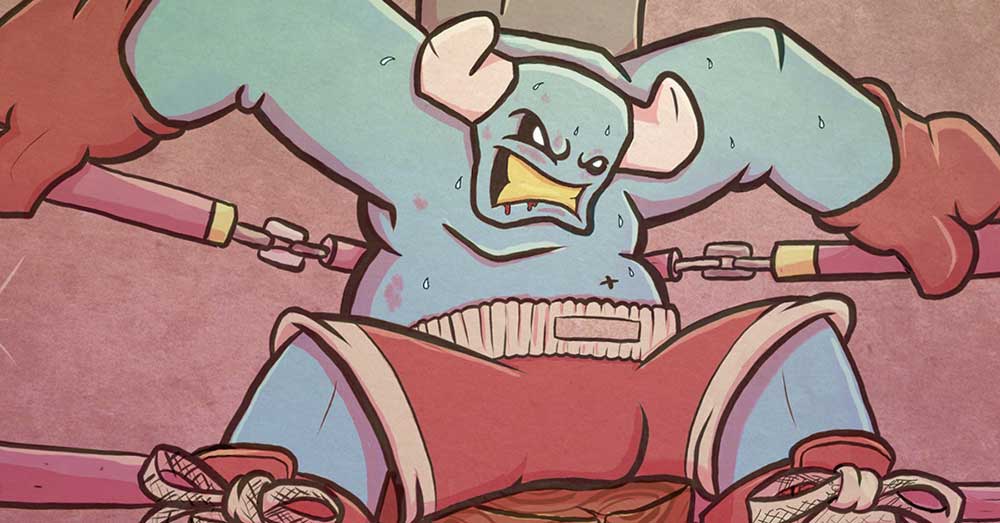 Graffiti Artist El Toro is a popular name in Philly. If you're traveling in the city of Philadelphia, you might notice the large amount of street art around every corner, particularly stickers. Since the early 2000's, Philly graffiti artist Frost215 has been creating El Toro and posting him everywhere. He is arguably one of the first to pioneer stickering in the City of Brotherly Love along with Bob Will Reign. His presence has been solidified and now creates more than just stickers, including his very own pin that launched earlier this year.

The mastermind behind El Toro tells us about how graffiti has evolved and a few surprises coming up very soon.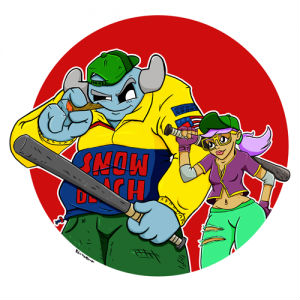 How did it all begin?
I went to Art Institute of Philadelphia in 2001 for graphic design. I was already toying around with graffiti in high school, but coming from a small town in North Jersey I wasn't exposed to the talent and dedication Philly writers had. I was excited to see so much creativity and style oozing from the walls. For 2 years I worked on my craft, studied Philly writers, admired artists from Europe and drew almost every day. I knew I couldn't compete with these established writers in Philly. I knew I had to come up with something unique of my own. In 2003, I read

Shepard Fairey's manifesto about Phenomology

and loved everything it stood for. I remember I was in class, I was doodling like usual, that's where I ended up drawing the very first EL TORO head. As soon as I drew him, I thought of the name and I was hooked, I wanted to draw more of him.
Describe your creative process.
Draw, draw and draw some more. Walt Stanchfield said"We all have 10,000 bad drawings in us. The sooner we get them out the better."
What inspires you?
Everything inspires me. From a phrase I heard walking down the street, the music I listen to, podcasts, cartoons, comics, and pop culture. I try to take a lil piece of everything and then combine it to make it my own.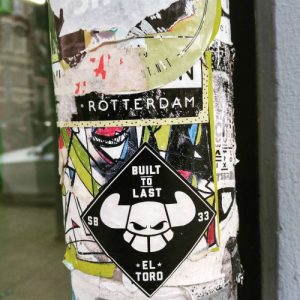 What are your goals?
My goal is to continue to make art for a living with EL TORO like my heroes:

Jeremy Fish

,

Bigfoot

,

Flying Fortress

and

D Face

. They have all made iconic characters that helped them be successful artists and now they just create beautiful works of art for other people to enjoy. I would like to create with that freedom and not deal with any financial responsibilities hanging over me.
How has the street art scene changed since you first started?
The street art scene has grown beyond what I could've ever imagined. With the internet and content being so accessible to the masses, the information on how to do things and how to achieve them has become so much easier. I think I bridge the gap of old and new school. When I was starting out, you really had to dig for street art pics, especially sticker art, in different Graffiti Forum pages around the web.  There wasn't much social media back then. I think my first page was a

fotolog.com

. It was mostly international users, so I got exposed to artists in Europe, Australia and South America in my early years. I wanted to see that same culture, passion and art work in the streets of Philadelphia.
What are some obstacles that you've come across?
There was this one time where a rogue police officer tried to bait me to engage with him online and off. I knew right away to get a lawyer and make sure my civil rights were not being broken while he was taunting me and seizing my works. My lawyer did a great job in protecting me and it quickly got dropped. I even sold some work to my lawyer and his colleagues.  Plus, ended up in the front page of Arts & Entertainment section of the Philadelphia Inquirer. I think I still got a stockpile of those somewhere in my mom's basement.
Who are some of your favorite artists?
I mentioned several above. Those guys are pros and doing their thing. My other favorite artists are my fellow crew members who constantly inspire, motivate and when needed tell the truth about your work. You can check them on Instagram: Bob Will Reign,

UnderWaterPirates

,

slobnoxious

,

deelove

,

Downtimer

,

Revilo.33

,

etorious33

,

phillyticky

,

werms two

,

Old Broads

,

Question Josh
Who would you like to collaborate with in the future?
I'd love to collaborate with Nickelodean, Cartoon Network or Adult Swim. I've always wanted to see an EL TORO cartoon!

What are some of your favorite materials to use?
My favorite piece of tool right now is my red pencil. It's a Prismacolor Col-Erase 20045 Carmine Red. I sketch and doodle so much with these I buy them by the dozens.
What is the biggest lesson you've learned so far?
The biggest lesson I've learned is you have to me be self motivated. No one else is going to pick up that pencil, write that email, pursue that client or send that file. I don't have a team working for me, it's all me. If I don't like where I'm at it's simply because I didn't push hard enough to where I want to be.
What motivates you to continue creating art after so many years?
Creating art to me is like an itch I NEED to scratch. If I haven't drawn or doodle in a while I become a very grumpy person. I also like hearing the reactions of younger artists and how I motivate them to create and pursue art in their own fashion. That responsibility of teaching the younger generation has been instilled in me when I started with street art. I was fortunate enough to be surrounded with several writers that took time to explain what caps I should be using, what type of sticker I need and just explaining history of the craft. I like to repay that back and will answer anything a young artist may need help with.
Why did you move from Philly to LA?
Philly will be forever be my chosen home, but me and my wife had to leave it to get better work and experience for our careers. We miss Philly a ton and try to go back whenever we can. It has this gravitational pull on us.

What are some of your proudest achievements?
One of my proudest achievements was celebrating my 10 years doing EL TORO at Ps & Qs. Before opening the art show, I held a small talk to showcase 10 years worth of work in front of about 90 - 100 people. Seeing the sea of faces looking at me and following my story was very touching for me. Especially seeing my mom, wife, in-laws and friends in the crowd. I remember taking a moment, breathing slowly and really taking it in.
I hear you recently launched an El Toro pin. Are there any other products in the works?
I got something awesome lined up for Black Friday this year that's gonna be black and gold. Can't say anything more than that for now.
How has your life changed because of your art?
I took an interest in art since I was around 7 and it has been dictating my life ever since. Art is like my north star, I knew if I kept following it, I couldn't go the wrong way. It helped me get into college, establish a good paying career, and it even played a part in meeting my wife.
What is something you would like to tell your fans?
Keep creating art that you enjoy. If it makes you smile or laugh, keep pursuing that.

Be Excellent to Each Other and Party On Dudes!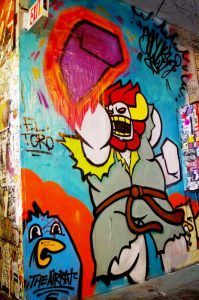 7 Famous Failures in Business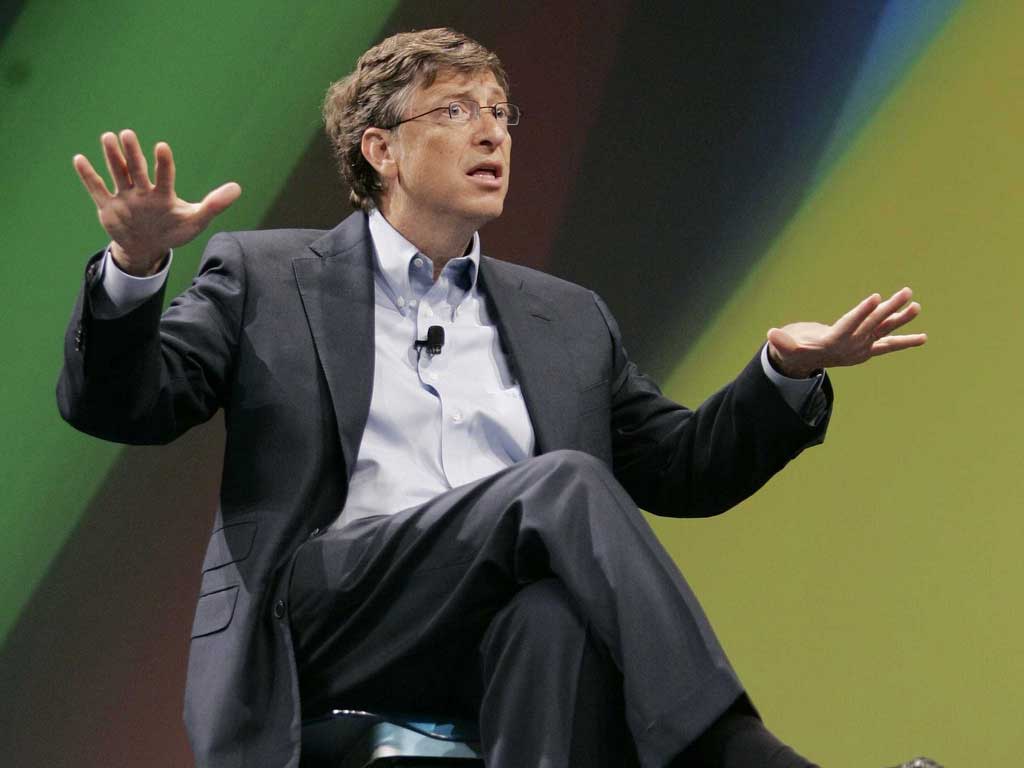 Failing is difficult. The second you realize that you've failed at something you worked on, you'll want to flip a table, cry, or give up. It is one of the hardest feelings to stomach, and the longer it sits, the chances of starting again gets slimmer. To think that failure can be good for you may sound crazy, but think about it. Successful ideas come from many small mistakes. The road to achieving goals are riddled with obstacles, but the twists and turns teach you something new with each step you take.
Stephen King
The story of a girl covered in pig's blood would not exist today if Stephen King gave up his will to write.

Carrie

was rejected 30 times before it was published by Doubleday & Co. Prior to his career as an author, he and his wife Tabitha lived off of his earnings from an industrial laundry and her school loans and savings. Today, Stephen King is a renowned horror genre author with a few film adaptations as well.
The Beatles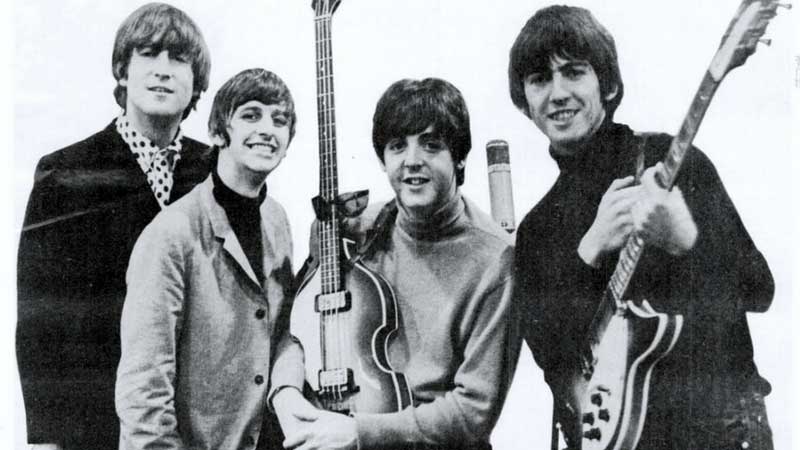 Their music rings to this day, far surpassing musicians of their time. We know The Beatles with members John Lennon, Paul McCartney, George Harrison, and Ringo Starr as the English rock band that shook the music industry. However, their earlier days were not as friendly. They were famously rejected by Dick Rowe, saying "guitar groups are on the way out." The group later signed with George Martin of Parlophone and the rest is history.
Oprah Winfrey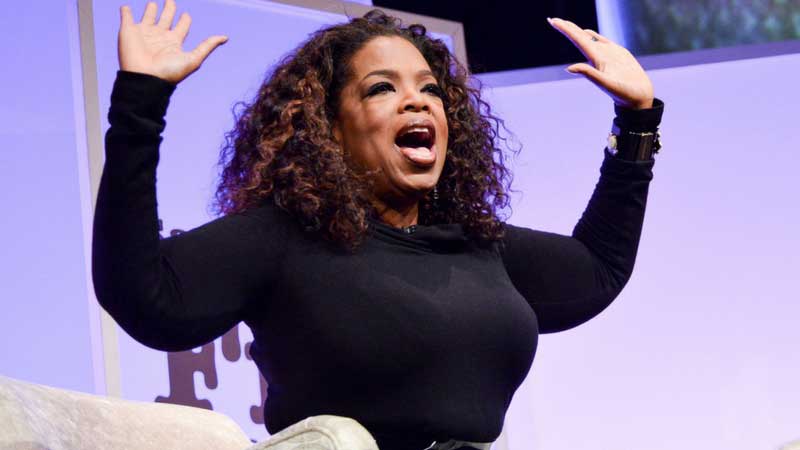 Her name gets thrown around often and we know exactly who she is. It is surprising that she was once put in a position where she was often humiliated and put down. Oprah began her career as an anchorwoman for WJZ in Baltimore, right next to Jerry Turner, a star of his time. According to the Baltimore Sun, she quickly learned that she was unwanted for prime time news and was placed in the morning cut-ins. She moved to Chicago and began her venture as the star of her own talk show. Today, you can find her face on television, covers of magazines, and hear her name everywhere you go.
J.K. Rowling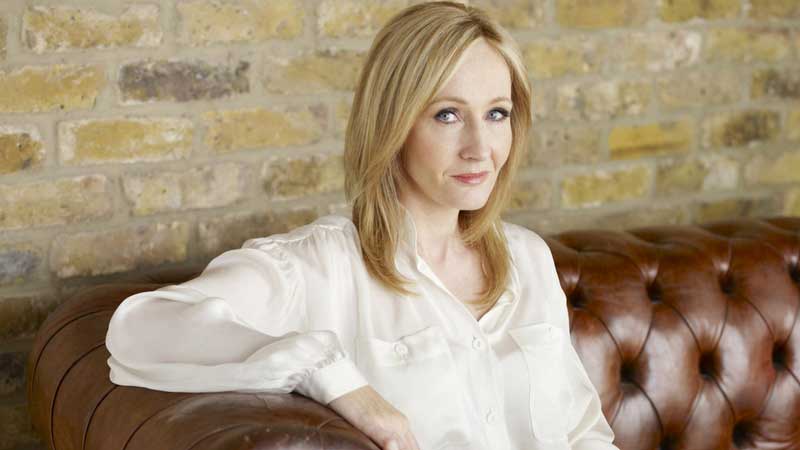 This world famous author is no stranger to rejection. Harry Potter and the Sorcerer's Stone was rejected by an agent before it got picked up by Christopher Little. He sent it to 12 different publishers and finally ended up in Bloomsbury. At the time, she and her daughter were living on benefits, and had no money to purchase simple supplies like folders. We see her as a billionaire children's author, but even J.K. Rowling has come across many instances of rejection, but perseverance pushed her to the top, where she has stayed ever since. Recently, J.K. Rowling, Jack Thorne, and John Tiffany wrote a two-part West End stage play called Harry Potter and the Cursed Child. The fantasy lives on.
Bill Gates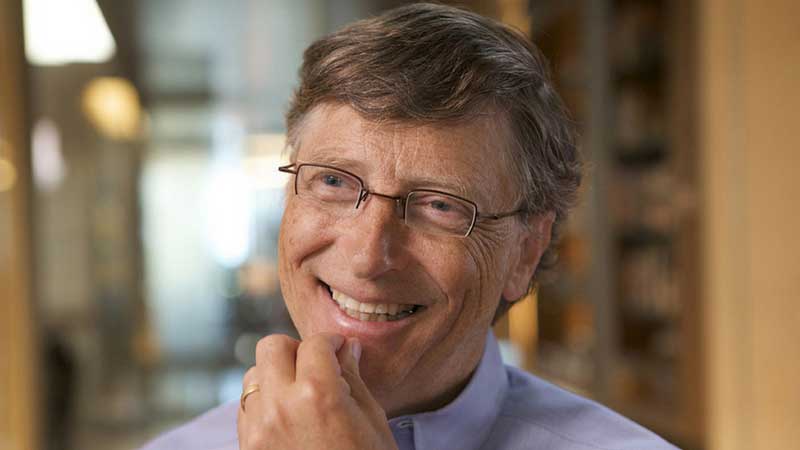 The man behind Microsoft was also a Harvard University dropout and co-owner of the failed business Traf-O-Data. However, he took what he learned from the business and a few years later created Microsoft. Bill Gates had a passion for computer programming and turned it into the world's largest software company. He brought his vision to life and people around the world are using his product.
Walt Disney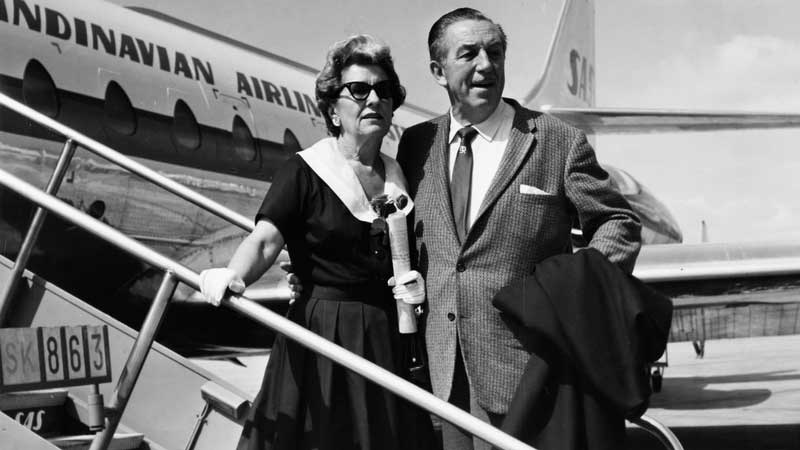 Snow White, Bambi, and Pinocchio would not exist if it was not for the hard work of Walt Disney. His life was filled with rejection towards his creativity, but that did not stop him from trying. The early films were not financially profitable, especially during World War II, yet are now some of the most celebrated films to date. Walt's advice to entrepreneurs would be, "Get a good idea, and stay with it. Dog it, and work at it until it's done, and done right." Disney is now a household name with theme parks, movies, television shows, branded merchandise, and much more.
Jack Ma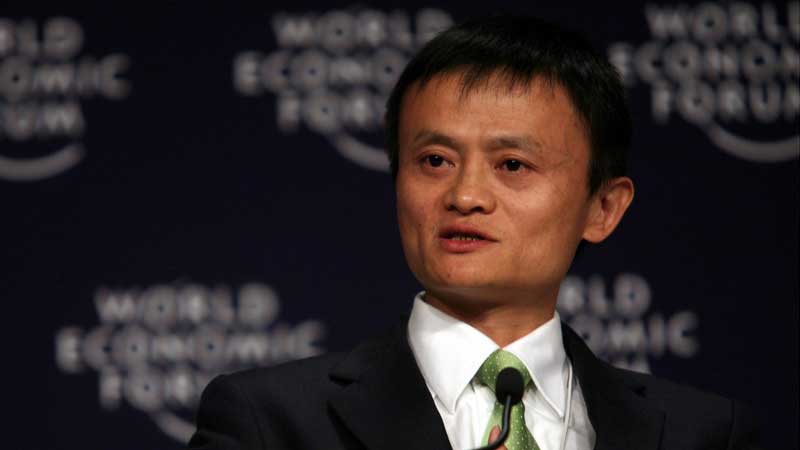 This is a man who understands humble beginnings. Employers rejected him often. In an interview with Bloomberg, he revealed, "I even went to KFC when it came to my city. Twenty-four people went for the job. Twenty-three were accepted. I was the only guy..." The day he learned about the Internet was when his life changed forever. It was his calling and after a few years, he created Alibaba, a Chinese e-commerce company that has passed Walmart as the largest retailer. He encourages entrepreneurs of all ages to start their own businesses instead of relying on others.

Many of the most successful people in the world failed before they got to where they are today. Their perseverance and faith in what they believed in allowed for their dreams to become reality. Entrepreneurship is a combination of elbow grease, tears, and a few bumps along the way. Continuing on and reaching success is completely up to you.
"I'm Fat Let's Party" Guy: Life as a Celebrity Meme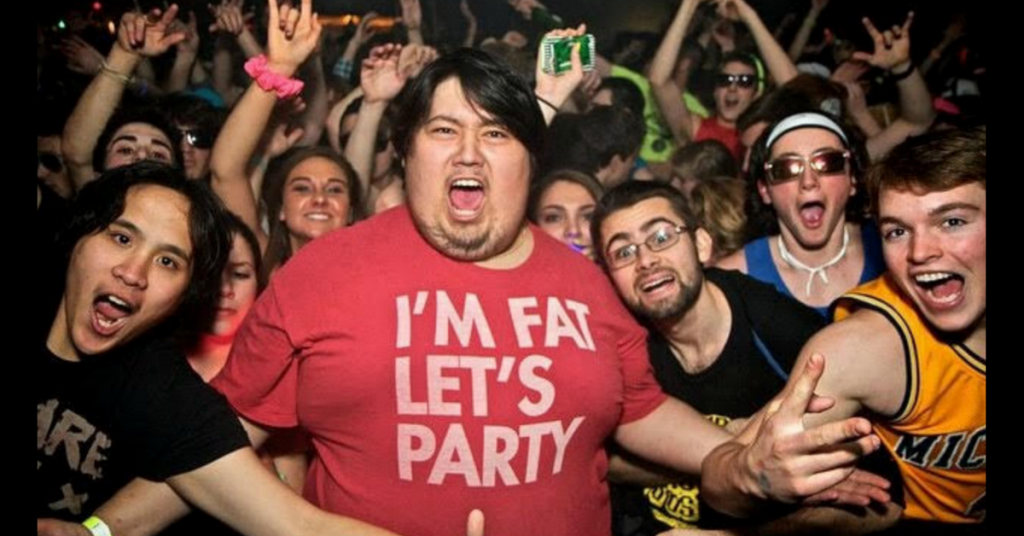 The internet has done a lot to disrupt culture.  Once upon a time, styles, techniques, communities and information were only as transmutable as cable TV and word of mouth.  When compared to the rate of change we see today, the evolution of content has moved from a slow creep to nearing light speed.  Ten years ago the lifetime of any trend in humor could last months, and before that years.  These days, you see a popular meme "break the internet" but one week later a new one is there to take it's place.Imagine if Charlie Chaplin had risen to fame in this day and age through the vehicle of The Meme.  Would he still be as iconic?  As immortal?I spoke with Steven Lee... also known as "I'm Fat Let's Party" Guy.  Steven's meme has been sported on the front page of reddit twice and has garnered over 400k in likes and shares on social media within the first hours of being posted.  As it happens, Steven and I actually went to the same schools growing up.  However I am jealous because I cannot say that I grew up to be a world-class meme.  I got the chance to speak with him about Memeology.  Here's what he had to say: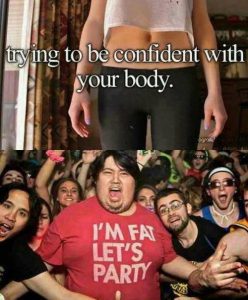 1.  So let's hear about this party... 
The picture was taken in 2011, I was with my friend Dave Leek. We went to Philadelphia at Drexel Factory for a concert. The head Dj was Alesso. When we got there I found out my friend Dj Dubsef was opening so we were allowed in early. When the concert started, since we got in early we got front row, right in the middle. It was crazy we were just having a blast and I saw the photographer "
ATOTHE
" and I just made that pose and everyone went along with it. It was great the high from just being at the concert and all the fun I was having was crazy mainly because I was completely sober. We didn't drink at all it was just the energy that gave me like a high feeling. Definitely an amazing feeling.
2.  Now let's hear about this shirt...
The shirt I got back in 2010 at Comic Con NY. It was at a booth called
"Seibei".
They were super nice. After I became the meme I sent them an email about it. They thanked me and I told them that I ordered another shirt from them.  They said they were going to throw in some more for me. It was amazing because I ordered two shirt but when the package came they gave me three more shirts two of them were different color versions of the "I'm Fat, Let's Party" shirt. One in black with yellow letters and one in sky blue with yellow letters too. Another note about Seibei is that when I went to Magfest 2015 I got to meet the creator of the shirt there. He was working his friend's booth there and I haven't officially met him before so it was great. Once he saw me he told some customer "I'm sorry but I need to hug this man really quick." He is an amazing man, his name is David by the way. In short, I have three different colors of the shirt.
3.  Who first memed this?  Tell me about the moment you realized it went viral.
So going back to the Photographer "ATOTHE" he posted the original photo on his Facebook page. Then someone who I still don't know posted it to "reddit" and it blew up from there. It's funny I never heard of reddit before that. I saw the post after 14 hours of it being posted and it already had over 400,000  reblogs and likes. It was weird because in the comments some people knew who I was, telling them I lived in NJ and that I went to high school. Some said that I quote "omgz he snapchats me everyday". The worst part of it though was the comments about body confidence saying that I have a mental problem about my body. Then there were other people arguing about it. It was pretty nuts. Also in the comments were people who started to photoshop me into a ton of different memes.  Basically the reason it became a big deal was because it made the front page of reddit and apparently posts only get the front page when it's discussed and reblogged a ton.
4.  How old is this meme now?  How often do you see it reappear? 
It's about 5 or 6 Years old now. It has been reappearing all the time. It's been on the front page of reddit now about 5 times and when it gets posted the meme evolves, which is cool.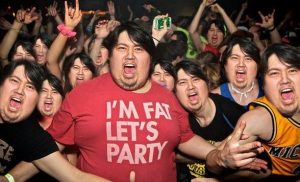 5.  What has been the most surprising side effect of being a "meme guy" so far?
The most surprising part of being "that guy" is that people from all over the world knows the meme and some of them actually know who I am due to mutual friends. The funniest/weirdest time I got recognized was when I was working as a cashier for FiveBelow. These two kids age probably around 12 and 10. They made a comment while I was ringing them up. It was "oh must be a party over here". I was confused at first but then I looked at them and I asked are you referring to the meme. Their faces lit up in excitement when I caught on. What made it weird is that their father was confused and asked what are you guys talking about. My response was that they saw a funny picture of me and he gave me the most confusing look ever. It was funny and weird lolz.
6.  What are your thoughts on meme culture and memes as a vehicle for humor?  What's your favorite meme? 
The meme culture is huge, when it first started it usually was the same pictures with new phrases on them. Now new memes come out every other week. The convention I went to had a huge meme culture following in it. There were people who cosplay a meme that just got popular only a week ago. It's crazy but I also believe sometimes people make memes and take it to a new level. Now memes are videos too. They went from pictures to videos... now that's huge step. But again some of the memes are just too much for me and are part of that I wanna say is stupid humor like doing the stupidest things on purpose.
My favorite meme of all time?  Arthur Fist.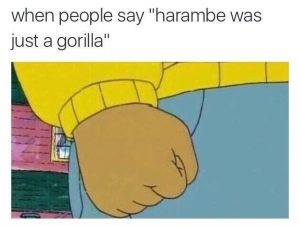 7.  What do you like most about your meme?  What do you like least? 
What I like most about my meme is that I met people who told me that the meme gave them the courage to go out and do things and that made me feel better about themselves. Even though I just was at a party having fun. The thing I like least about it is that some people think that I'm someone who just parties all the time and that makes them think I'm not someone who actually has a head on their shoulders. It sucks but I usually just ignore those guys because everyone has, haters am I right?