Josh Hoffman CEO of Game Plan
Special thanks to Josh Hoffman for coming onto our 0-100 Series show. Josh Hoffman is the CEO of an up and coming startup in Philly call Game Plan. Game Plan aims to solve the issue of booking at a restaurant for a large group. Game Plan lets you and your entire group plan out an entire evening or event together and making sure you don't forget that one poor vegan friend (everyone forgets that one vegan friend…).  The App is currently only available in Philadelphia and will be expanding soon. You can download the App for iOS here.
Below is a text transcript of the video interview in case you're at work watching this and can't afford your boss finding out.
What made you took the leap into entrepreneurship?
Josh Hoffman: I always say it was the start of sophomore year of college when I think you just kind of become your own person. I kind of identified the quickest way to be successful was being an entrepreneur and starting your own company and not doing the whole step-up-to-that-point. I would say the other thing is also just…learning to completely trust yourself as opposed to trusting others. Whether personal stories or not personal stories. You learn about people losing their jobs or whatever the reason is. Or just not liking your boss or whatever.  And there's one way around that and that's being your own boss.
What were the biggest initial hurdles when building your business and how did you overcome them?
Josh Hoffman: The first thing I thought of is definitely finding a co-founder or finding a team that is internally motivated. I would say it's finding the right team. In hindsight I wish I had started coding and I spent so many years looking for a coder and if I actually spent time learning how to code that would've moved the product forward. I'd say that was the biggest difficulty. It's getting people to join on your dream.
What do you look for in a business partner?
Josh Hoffman: The number one thing I definitely look for in a co-founder is just diversity in thought so they don't think like me. Which causes argument…usually.
What is the biggest mistake you've made as an entrepreneur?
Josh Hoffman: The biggest mistake I think we've gone through is not pushing the product out fast enough, at any capacity, or at any rate. The second we pushed the product out and we did this launch thing…it took us 2 weeks to realize we didn't have enough tangible value in the product.
What do you do to recharge when you're feeling drained?
Josh Hoffman: When I'm drained? (Josh laughs hysterically) Well it's not illegal anymore in most states.  (Continues laughing) Music. Honestly just closing your eyes and appreciating where you are. Inside you can be hurting a lot and I understand that's like…that's very hard. My grandparents were in the holocaust and they were at my age living under floorboards. And they didn't have a Bar Mitzvah because they were literally hiding from Nazis. Putting perspectives in your situation and realizing although it can be very bad…and it probably is. There are a lot of situations that are worse.
What advice would you give fellow entrepreneurs just starting out?
Josh Hoffman: Surround yourself with positive people. Network like no other. When you're younger almost everyone will say yes to giving you advice, getting coffee, or whatever. So take it every time, every single time. It's crazy for you to get this really important person right in front of you and you have the ability and correct time to get their number or email. And do something with them and follow up. But maybe that's just my sales training that got me to do that but not enough people do that.
Special thanks to Josh Hoffman from Game Plan for being featured on 0-100 series. To see what he's up to visit http://getgameplan.com.
Marketing Lingo you need to know for 2018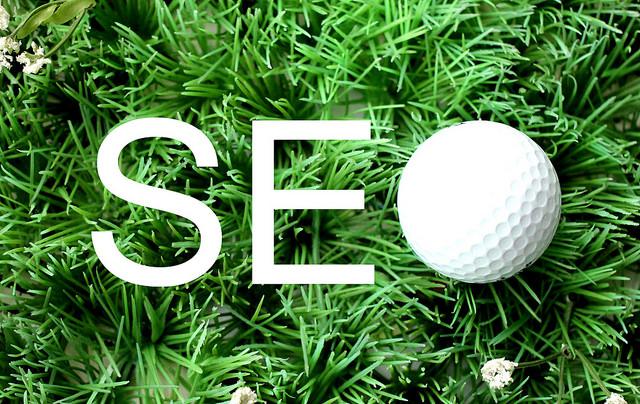 7 Marketing Lingo you need to know for 2018. If you own a small business, chances are you're wondering how you're going to market yourself.  Looking online you're going to find quite a few article and resources for marketing, most of them coming from marketing company themselves.  Give or take an hour of research and you're pretty much ready to quit because there's too many options and because you're not a part of the marketing or digital marketing world, all the lingo being used such as SEM, SEO, Digital Marketing, etc. becomes overbearing. That's ok, we've created a short guide for you to follow that will help you better understand the world of Digital Marketing. These are the essential keywords and lingoes in digital marketing that you'll need in order to navigate marketing information.
SEO (Common marketing lingo)
The first is the most common marketing lingo. Search Engine Optimization.  This is a service that many digital marketing agencies provide to help get more people to come to your website via an organic search result.  When someone online searches for a keyword that your business represent, your website will come up on the front page.  They will then click on your link and be directed to your website.  This doesn't guarantee business, but it does increase the likelihood of you getting more leads and sales.
SEM
Search Engine Marketing.  This service is similar to SEO because it rely on you getting good rankings on the 1st page of Search Engines.  The difference is that SEM depends heavily on paid advertisements to get you there instead of appearing there organically.  You know those ads on top and on the side?  Those are probably the works of an SEM Campaign. Learn more about Search Engine Marketing here. 
PPC
Paid Per Click.  How SEM does it's work is through a Google service known as Paid Per Click.  This is where you pay Google to place your business on the front page in the form of an advertisement.  Whenever someone clicks on the advertisement, you pay google a small fee (anywhere between 50 cents to $20 depending on keyword and competition).
SMM
Social Media Marketing.  The goal for this is to deliver traffic to your website via Social Media.  Depending on your business certain social media platforms may be better suited for you.  A clothing/retail business may benefit more from Instagram and Pinterest than Twitter for example. Learn how to maximize your social media's effectiveness here. 
Digital Marketing
Digital Marketing is a broad spectrum of online marketing services.  Typically a Digital Marketing campaign will include more than one services to accomplish a goal, whether it be branding or simply more traffic and customers.  Digital Marketing can include SEO, SEM, SMM, PPC, and many other online-related marketing services.  Typically it doesn't include direct mail, bill boards, or bus wraps.
CPC
This marketing lingo stands for Cost Per Click and is most common with Google's Pay Per Click model. However many other advertising platforms also utilize CPC to determine the effectiveness of a campaign. Cost per click simply means how much does it cost you every time someone clicks on your promoted ad. Usually you want the CPC to be low, that way you won't have to pay more for people clicking on you ads.
Conversion
This is a confusing marketing lingo because it could mean a lot of things. Conversion could mean the rate at which someone goes onto your website and then converts to become a customer. Your formula would be Sales conversion / Visitors. However Conversion can be something completely different if you're advertising on Google, Facebook, of Instagram. Conversion doesn't mean sales on your website, it could mean simply someone converting and eventually browsing to a desired page on your website, however not necessarily making any transaction. Learn about social media conversion here. 
Succeed As A Veteran Owned Business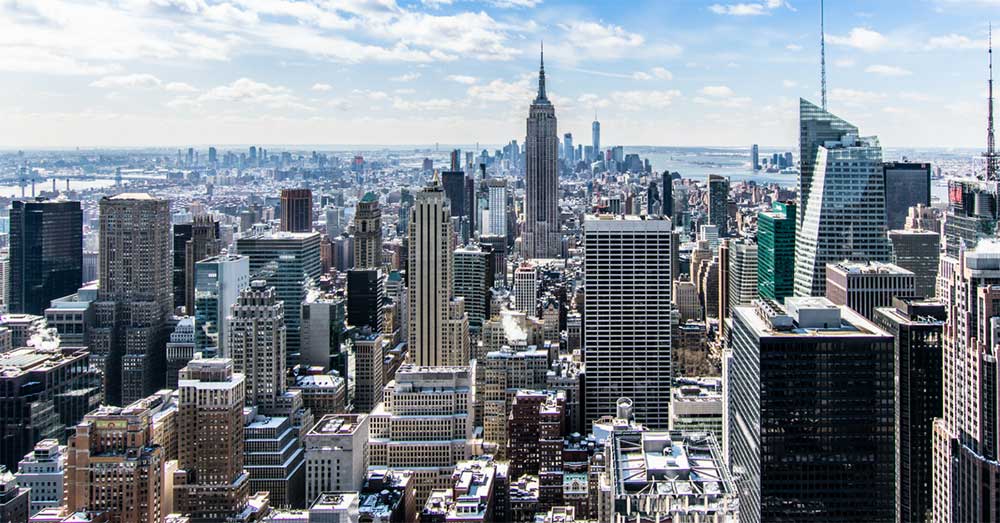 Starting and maintaining a business may be hard work, but can be made easier with the right network. Having the right support and connections may be the thin line between success and failure. If you're a veteran entrepreneur with a business idea, you can receive funding to help bring those ideas to life. We will explain the steps to succeed as a veteran owned business.
Find Out If You Qualify
If you have previously served in the military and/or have an injury-related disability, you may be eligible for government contracting and additional funding. In order to receive this certification, the individual must own at least 51 percent of the company that they are applying for, and manage the day-to-day operations of the business. There is also a procedure that you'll need to follow in order to prove your veteran and/or disabled status. In order to prove veteran status you will need to provide a Department of Defense Form (DD214). If you are applying as a service-disabled veteran, you will need to get a letter from the US Department of Veteran Affairs proving that you are actually disabled. In many cases, if you are not interested in securing government contracts for your veteran owned business, these steps are not necessary.
Register with The VA
Another crucial step in the qualification process is to register through the VA or Veterans Affairs. Registering will not only assist with the strategic marketing of your business but will also add a legitimacy factor in being known as a veteran owned business. People are generally supportive of service men and women and want to support your endeavors, so proudly promoting that you have a veteran owned business will add to growth. The VetBiz Registry, which acts as a business database is the first step in registering with the VA. You will need to have your DD214, letter of disability status, tax forms, bank statements, business license, any partner agreements, and some other additional documents may be requested at the discretion of the VA.
Utilize the SDVOSBC
The Veterans Entrepreneurship and Small Business Development Act was created in 1999. The goal of this act is to generate over $15 billion of contracting dollars for businesses owned by service-disabled veterans. Being that some veterans return from duty with disabilities stemming from conflict, this program sets aside a certain amount of contracts to service them first. As long as you are considered disabled from service no matter your rating, you are eligible to securing a contract. However, if you do have a 100 percent disability rating the government has contingencies in place to allow a spouse or caregiver to run the business in place of the veteran. It's very convenient and an amazing opportunity for vets who have served to be able to get their ideas out no matter their status.
Marketing Your Veteran Owned Business
Veterans are normally praised and promoted for their service in the armed forces, but the magnitude of entrepreneurship in this demographic is overlooked. According to Forbes, there are over 3 million Veteran owned businesses run in the United States, 5.7 million people are employed by Veterans, and Veterans are twice as likely to own a business than non-vets. These statistics show that there is a strong thread between the personalities of veterans and the interest in entrepreneurship. Strength, discipline, and leadership are all valuable traits to possess in business. Registering your business with BuyVeteran.com can also be a great resource to use for promotional items. When you register you will receive badges to display throughout your business/store, along with apparel (T-Shirts, Hats), Magnets, and other marketing items. Using the local media in your community, as well as social media, can help with promotion. Using your veteran status to appeal to an audience who already has admiration and respect for you will surely render growth.
Know Everything About Your Industry
If your chosen business field is completely out of your realm of knowledge be sure to research as much as possible before requesting support/investors. You should be an expert on your business idea as well as having a solid business plan ready to execute. Doing research includes finding out who your target audience is, how to price your products/services, who your competitors are, and what laws are in place in that industry. Will you need a license to provide certain services? How does paying taxes change for a business owner as opposed to an employee? These are just a few of the questions that need to be answered before you move forward with the business. Once you have completed all these steps you are ready to take on the world as a Vetrepreneur! Good luck!
Tech Trends Changing The Way We Do Business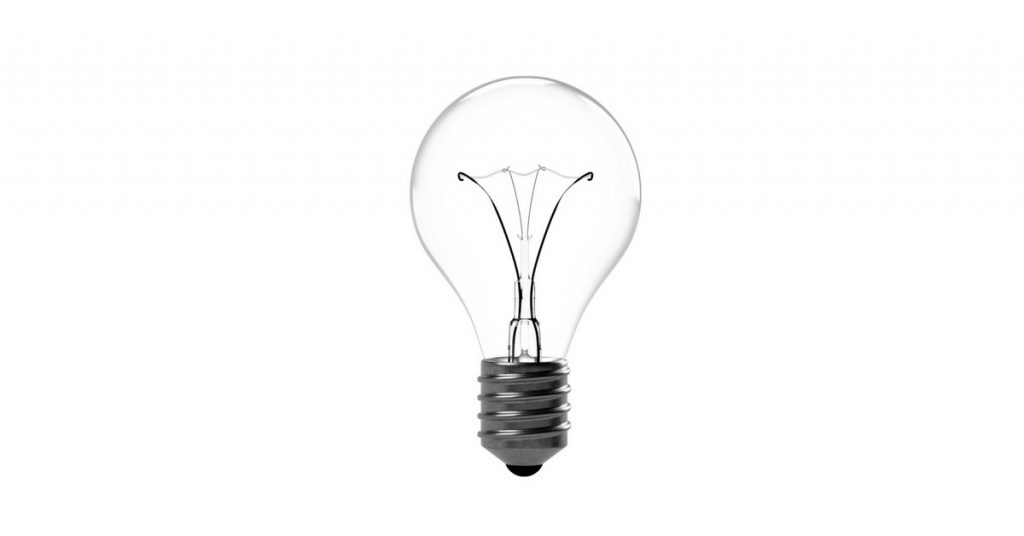 Whether you're an established name in the business world or you're just making your start, you ignore the march of technology at your own peril. For companies with even the smallest footprints, some of the tech trends emerging today may be life-changing. Here's a brief tour.
Cleaner Materials, Packaging and Standards
With just a few stubborn exceptions, most folks in America and throughout the world agree: Life on Earth can't continue if we keep squandering our resources. Developments in more energy-efficient production equipment save us cash money on our utility bills all the time and bring us ever-closer to true energy independence. The materials being pursued are lighter, stronger and cheaper base materials to make products more durable and inexpensive to manufacture. What about some of the other exciting opportunities in new packaging and packing materials? Besides looking potentially awesome, these outside-the-box ideas help us remove lots of the more harmful chemicals and plastics from our supply chains. This action will keep them out of the hands of our clients and customers — and out of the environment for good. Tech trends that include better technologies, plus social pressures, let us design less wasteful and more appealing products and packaging all the time to ultimately help raise our shared definition of excellence.
Crowdsourced Design and Troubleshooting
Maybe it was inevitable, but modern technology has given businesses something they just didn't have in decades past: the opportunity to get their customers to do some of the work. We've all had to become citizen journalists, the needs and wants of our globalized world mean we've also had to become hobbyist creators in our own small ways. Plus, it's just really fun to take part in the creation process! Kickstarter was the first company to take "democratized creation" — to borrow/turn/re-coin a phrase — mainstream, but that kind of crowdsourcing is just the tip of the iceberg. Current tech trends has made product creation a more social process from nearly top to bottom, letting brands from all types and sizes a chance to engage with their intended audience. This allows brands to gather valuable feedback about the development phase of product design. Engaging directly with the most creative minds in your audience also lets you iron out any kinks as they crop up and effectively "rev" a brand-new product for a more confident official rollout.
Direct-to-Consumer Delivery
Nobody likes the middleman. There are growing tech trends of brands working to engage directly with you through smartphone apps and push notifications. It's also why we're seeing more subscription-based and home delivery services pop up all the time. It took a tech giant like Amazon to throw down the gauntlet in the home grocery delivery space, and more are continuing to lead the way as consumers demand more convenience from the products they want most. For example, Marketview Liquor will not only help you find the best wine for the season, they'll also deliver your wine right to your door. The whole point is that customers know how to do research. If you've made yourself visible and your presence suggests a superior product without the hassle of brick-and-mortar shopping with the middlemen, and if you provide truly measurable incentives like cheap or free shipping for repeat customers and discounts for recurring deliveries, they'll probably choose your expert wine curation or your hand-selected ski bindings over those offered online by a more faceless corporate brand every time. For the faceless corporations, all of this works for you, too. A major point here is that each of the tech trends on this list are, in their own way, leveling the playing field. The little guy, more each day, has the means to compete with "known quantities" and familiar retailers.
Hobbyist Home Production
We've talked a little bit about how crowdsourced design like Scooterboard can help lead to more thoughtfully designed products in the run-up to a major product hitting the market. Thanks to 3D printing and other technologies, the very act of producing some of those projects is also vastly more open and accessible. Today, you can pick up a 3D printer with limited capabilities for around the $300 mark. Consider the nearly countless advantages of allowing consumers to print their own "OEM" replacement products — or even modifications to existing products. Then there's this: What if you don't need to ship them a product at all? This is one step beyond even direct-to-consumer delivery: It's a state where consumers could purchase blueprints for general product types, add their own features and embellishments to then build it right in their home using 3D-printed components in a variety of plastics and metals. This is the future. It's not quite here yet, but it's coming. If you sell a physical product yourself, how might you take advantage of this situation?
Apps and Subscriptions
Information powers our lives. But information isn't a physical product. Apps have changed everything about how we consume products and do business. Back when there was a physical counterpart — a CD, DVD or even a thumb drive — to the software we used, you paid once and had access to a "finished" product for a year or so. Some of us even remember waiting in line for Mac OS X Tiger on DVD! Now that "app culture" is here, it means consumers expect a constant drip-feed of new products and user experiences. That means subscriptions. Those colorful little squares on your smartphone are now windows. You can open and look through some of those windows for free, but the view you enjoy takes a lot of hard work to maintain. It's a rich garden full of features with diligent developers trying to keep features bloat and bugs at bay while refreshing the UI often enough to keep you interested.
App-based subscriptions have had a shaky rollout, with even seasoned fans giving their favorite developers "the business" for pivoting to a subscription model instead of sticking to the pay-once-and-receive-updates-for-life model we've all been enjoying until recently. Smartphones are nearly indispensable in our personal and business lives. Now, those of us who use them will need to be more selective about the companies we do business with, and become patrons of the ones who truly excel in their field. For business, it's a huge challenge as well as an opportunity. Apps like Ulysses and Weather Atlas are now available via subscription, ensuring their talented coders a chance to eat and their users in getting new products as soon as they're ready. Even websites like Medium and The Atlantic are trying out new membership platforms to monetize information and business in a world where technology has delivered users from advertisements. Publishers still need a revenue stream however.
Your primary product may not be an app at all. App culture is a tech trend that gives you an opportunity to turn your presence on somebody's Home Screen into a money-making, brand-expanding opportunity. Make yourself indispensable.
Technology, Business and Destiny
To say technology will let us achieve our dreams would be a flowery statement. We're all still trying to make sense of most of it, but it's clear that there are exciting tech trends in front of us all — most particularly for excelling in business. For the many reasons touched on above and lots more, it'll pay off in the end to stay informed about new technologies as they emerge. If you're not, somebody else definitely will be.