Build Your Own Future – Interview With Ram Media Group Founder Nehemiah Burney-Porter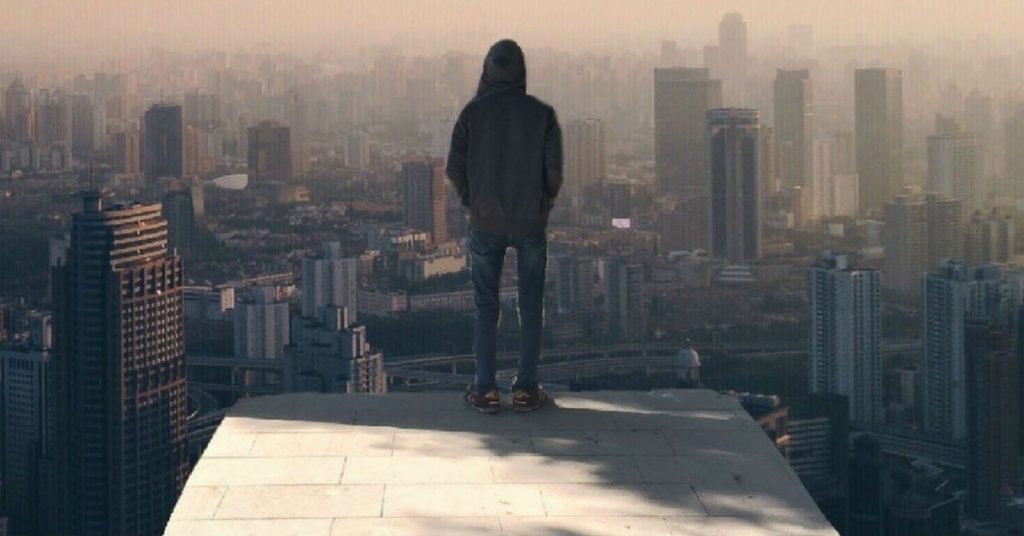 Jobs are difficult to come by for millennials, so it's no surprise that many create jobs for themselves as entrepreneurs. Launching a company is not as easy as it sounds and requires tons of hard work, but the rewards are incomparable. With more and more people aspiring to become entrepreneurs instead of working a 9-5, there may be some questions that are overlooked in the process. To give a clear look into the life of an entrepreneur, we connected with Nehemiah Burney-Porter, Founder of Ram Media Group. He runs a digital marketing agency that specializes in maximizing marketing ROI and measuring content effectiveness. Nehemiah recognized value and demand in digital marketing early on, giving him a head start in the industry. He was able to give insight into building a business and what you have to do in order to differentiate yourself from your competitors.
What are some surprises that have risen after the start of your own business?
Honestly, the biggest surprise for me was the amount of legal and tax paperwork that was needed to make the company legitimate. Everything from insurance, corporate quarterly tax reporting and the legal aspects of registering for an LLC. Not to mention figuring out how to pay myself and separate the two incomes. You go from working your job from 9 to 5 and then going home, to having to be an accountant, HR manager and salesperson in your non-working hours.Another surprise was realizing how fluid I needed to be in my product offerings. I went into business thinking I would just sell my Google Analytics and Adobe Analytics reporting expertise like I did when I was consulting for other companies. But I quickly realized that if I wanted to continue relationships with these clients that I would have to be their go to for any new supplemental tools they were looking at getting into. Essentially, I was already a SME (Subject Matter Expert) at the reporting sides of Google and Adobe but most of these companies need an data strategy SME who is tool agnostic. In less than a year, I had to learn the pros and cons and how to implement at an enterprise level close to 20 different tools all ranging from cloud based data lakes to machine learning implementations.
What are some risks that you have had to take when starting your own business?
The biggest risk that I take over and over again is putting my name or brand on the line to prove my value as an expert. In my industry, people aren't paying you to get work done, but instead they're essentially paying you to know more than them on a specific subject. Because of this I find myself going toe-to-toe with very intelligent and powerful people within these companies. And if I'm wrong about something, that's it. There's no training or conference they will send me to to get smart on a subject. That contract would be cancelled and they'll get someone else in there.I also picked up and moved my life when I signed my first major client because they were 2 hours away and I needed to give them a lot of face time. Its unnerving putting everything on the line with no real safety net. Knowing if it doesn't work out I would have to move again, or downgrade my life a bit to make ends meet. But honestly that became sort of a driving force for me. Knowing how easily I can lose everything makes me work even harder to stay ahead in this industry.
Have you had to ever make an irrational decision to safeguard your business?
Yes. Before when my biggest client wasn't enough to go full time with, I got wind that one of my smaller clients were thinking about switching providers so they could get more face time or whatever. Work was good and they were happy with results, but there's something about southern culture that they want to see you every once in awhile. Anyway, they were meeting with a local agency the next day out in Houston (or so I thought). I bought a last minute plane ticket and popped into their offices to take him to lunch. Come to find out, once I landed I get an email telling me he was working out of the florida offices. So I bought another ticket and that lunch became dinner. Well $1300 and many hours later I was able to keep that $400 a month client. The worst part was a couple of months later I had to let that client go to make time for a bigger one. I don't know if it all was worth it.
How do you enter an industry and make a lasting impression?
To put it simply, do good work. I was lucky enough to be doing the same exact work for a number of different companies before I branched out on my own. I was already getting recruiting calls on a regular basis and I changed those to sales leads. The Philadelphia data analytics industry is a pretty small tight knit community. So by doing well at a number of different companies, word spreads. The problem is Nehemiah Burney-Porter is already a proven data analyst and business strategist with a strong resume. But Ram Media Group isn't. That's the part I haven't figured out yet. How to take the name that I built for myself in this industry and get my company name to outshine that.
Why do you think business owners fail more frequently?
In my experience, people don't market themselves well enough to stay afloat. You can have a great product but at the end of the day you need people to buy into whatever you're selling. It's not easy and at times you can start to take rejection personally. But once you find your niche or specific target demographic it becomes easier. Or you may have to be open to change the product somewhat to give it an edge. At first I thought I knew my target (smaller ecommerce companies just starting to get into online sales). And I was missing left and right. But then I kept signing large services based companies. The work changed significantly and the pressure of perfection was significantly higher and not exactly what I wanted. But I adjusted and kept working. Learning from failure is a big necessity when trying to go out on your own. A "no" isn't an "I don't need this product." It's an "I don't need your version of this product." Your job as an owner is to figure out and produce what version sells.
Owning a business is not easy, what recommendations would you make to an aspiring business owner?
The biggest mistake you can make when starting out is trying to make something that everyone thinks is great. Find the people you want to sell to and listen to them. A lot of people that have nothing to do with your offerings may try to give you advice, but from a business standpoint they're not important. Take failure as a learning experience and the biggest thing is don't give up. There is A LOT you will have to learn along the way that may not have anything to do with your main product but everything to do with running a business. Lastly, you don't have to be ahead of all the competition, just ahead of your clients' needs.
5 Ways To Break A Bad Habit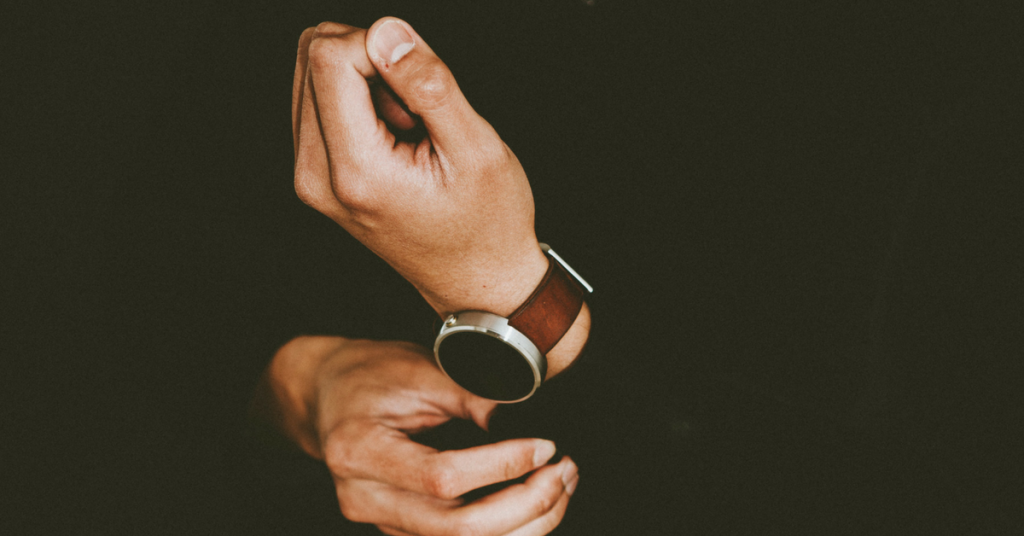 We all have bad habits whether it is biting finger nails when nervous, smoking, or gambling. The bad news about bad habits is its ability to impact relationships, happiness, and health. Many people want to kick their bad habits, however not many of them succeed in doing so. In order to successfully overcome bad habits, the first step is to develop insight in their origin. Once you know what is causing these bad habits, it will be easier for you to control these triggers, and you will be one step closer to kicking these bad habits forever.
Decide That You Can
If you have a bad habit like being chronically late you need to acknowledge that you have this bad habit and decide that you can kick it. Being totally committed to changing yourself is the first step to success.
Learn What Is Causing This Bad Habit
Learning what causes a bad habit is one of the ways to kick it and know how to avoid it. Take a good look into what is causing the habit. Take being late for example. Is it because you forget to set the alarm or maybe you stay in bed even if you're already awake? By figuring out what is causing your bad habit, you can work out how to manipulate the situation so that your behavior is different. Take a look at the "reward" for your bad behavior. Do you like the excitement or attention when you are late? If this is the case, maybe you can figure out ways to get noticed or to become excited over something else.
Set Reasonable Goals
For those who are chronically late, being on time the first time after deciding you want to change can be very hard. It is better to set reasonable goals so that you can slowly work towards achieving bigger goals. If you want to start arriving on time, it would be unrealistic for you to set being on time the first day after setting the goal. For those who are chronically 20-30 minutes late all the time, set a more realistic goal of being "only" 10-15 minutes late for the first few weeks and then gradually lessening the minutes until you get into the habit of being on time.
Measure Progress
One of the ways to keep motivated is by seeing how far you have come to reach your goal. Seeing your progress will keep you inspired and work harder to achieve the ultimate objective. For those who are chronically late you can keep tabs of your lateness by taking note of it in a journal or calendar. You might not experience progress immediately so it is important not to get discouraged but to keep on moving forward.
Additional Support
Lastly, find somebody who will support you and help you kick your bad habit for good. For those who are always tardy perhaps you can get a co-worker to cheer you on or remind you to get going if you're slacking off on a project again. Ask family and friends to help you by telling you it's time to get ready for an appointment right away lest you be late. Support groups like Alcoholics Anonymous and Weight Watchers are testament to the fact that it can be hard to do it alone and that you don't have to.

Aside from negative impact on relationships and work, bad habits can also shorten your lifespan. Eating junk food and not exercising can cause various diseases that can affect health and longevity. Smoking, drugs and alcohol can cause a myriad of health problems and gambling can jeopardize family land financial security. Some bad habits need professional help to totally eliminate however, following the above stated examples can give you a head start in getting rid of them.
Why Quality Is Better Than Quantity In Design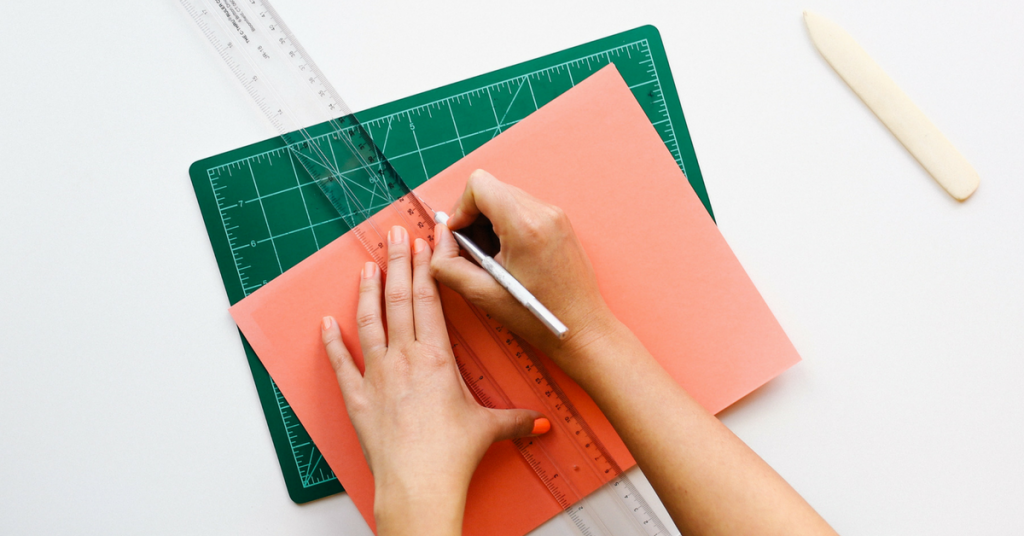 We have all been taught that quality is always better than quantity. This is true even in design. Quality is better than quantity in a web design, because a well designed website is thought out and capable of capturing your target audience. While it is true that there is competition when it comes to web design, there are still many designers and companies that prefer their designs to be tailor-made for their company rather than a 1-size-fits-all type of website. Here are reasons why you should always go for quality rather than quantity.
Quality Means Better Work
Let's stick to the example of quality web design. When you go to the internet and search for products, you usually go through several sites before settling on a page that catches your attention. But, before you decide to stick to that page, you've probably browsed through 3 or 4 websites. You might try asking yourself why you left those pages. Some of the most common answers include: slow loading time, unfriendly web design or uninformative product descriptions. All these reasons point towards sloppy workmanship on the part of the website developer. This could mean that the company is hiring inexperienced talent due to an overload in projects or poor supervising. Either way, this does not bode well for the reputation of your company, because it makes you look sloppy too.Quality takes work. Designers and craftsmen alike need to consider many different factors so that they can make a product attractive to the target market. If your website looks like a cookie cutter website, it makes you look unoriginal and common. It might make customers think you stole website ideas from your rivals, because your website looks like theirs. This could translate to a loss in trust and a drop in reputation for your company.Quality designs, on the other hand, means that thought was given to the design and development of the product. Designers studied what the customers wanted, what they need, and find ways to make the product unique to entice customers to them come back. All of these take time, but they have a better potential of paying off in the future. Designers and craftsmen need to consider everything from materials to the cost of time and materials ensure that the product is of good quality.
Quality Means Getting Noticed
There are over billions of different products available in the internet and in real-life. If you have a product you might want to launch it immediately to get a chunk of the market. Earlier is always better, so that you can reach more customers, right? This might be right, but in order to launch immediately, you might be tempted to go for something cheap with poor craftsmanship to ensure that your products are launched at the shortest possible date.But, there is a price to your hastiness. Cheap and poor quality products are very common. They look like carbon copies of each other and break easily. The only difference in some of them is the price or the color of the product. You don't want to be lumped together with companies like these
Quality Products Mean Better Reputation
In the end, the reputation of your company hangs in the quality of your product. If you want to be a trusted name in your industry, you want a quality product. If you produce quality, people will see your product and company as industry leaders, and there is no price you can pay for this kind of reputation. Yes, it might mean that your product is more expensive than others, but at least you know you are providing good quality products that provide value to your customers.
Turning Stress Into Productivity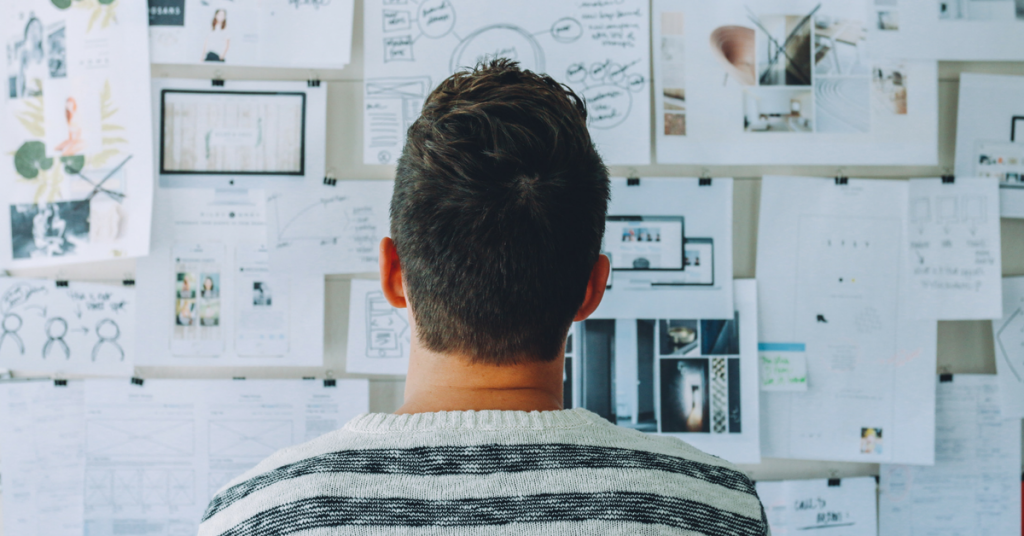 There isn't a person in the planet that can hide from stress. Stress happens whether we like it or not, and it can have a huge impact on your work, relationships, and feelings. Being stressed at work is normal. However, when it begins to impact your productivity or co-workers, stress can become an even bigger problem. The good news is that there are studies that show when stress is managed correctly, it can have a positive impact on productivity and performance. Here are some ways to turn stress into productivity.
Recognize Stress
Stress is unavoidable and worrying about the cause of your stress will do nothing to alleviate it. When a person is stressed, he or she feels anxious. There is tension in the body and the heart is racing. This means that stress is a feeling. Being stressed could be an indication of how you feel towards a project. How much stress you feel is directly co-related to the importance of the job or task. Once a person recognizes that he or she is worrying about a project they can respond to it in a rational way.
Reframe It
Rather than worrying about your project and being stressed about it, don't see it as a threat but a challenge you need to conquer. Once you reset your brain from the negative to the positive, your body responds in a more favorable way. When our brain is stressed, it triggers a flight or fight response. To avoid this, you need to think of stress, not as something negative, but as something challenging you need to overcome. This way your brain will be conditioned to become active rather than paralyzed.
Control
What is the use of stressing over something you cannot control it? Too many people spend too much time feeling bad towards things they cannot change or control. When faced with worry or anxiety, positive psychology expert Shawn Achor suggests the Island Experiment. On a piece of paper, write down all your stresses and draw two circles. In one circle, put all things you can control and on the other things you can't. Ignore the second island and focus on taking action on the things you can control.
Don't Get Overwhelmed
One of the reasons why we get stressed at work is the fear of letting our co-workers down when we make mistakes or miss deadlines. One of the reasons for this is being overwhelmed with tasks. You don't have to go at it by yourself. One of the best ways to handle stress positively and turn it into productivity is by asking help from others. You might have a co-worker that is an expert on the job you have been assigned or an officemate that is already finished with his tasks. Asking for help when you need it will help you stay on track at work while being productive and keeping stress at bay.
Stay Organized
You might not realize it, but you might not be stressing over the right things. If you are unorganized at work or have too many jobs at once, you might be worried because you don't know how to prioritize your assignments. To keep yourself from becoming stressed due to lack of workflow, organize tasks from important to can-wait. This will help you focus on which jobs are the most urgent to the least important. Once you have tackled the important jobs, the smaller jobs can be handled easily and prevent you from becoming stressed while at your desk.

Stress can ruin your life, but only if you allow it to. Since stress is inevitable, the best way to tackle it is to keep a positive attitude and keeping things in perspective. If you continue to tackle things you can control and stay organized you can beat stress so that you remain positive and productive at work.