Holiday 2017 Gift Guide for Stocking Stuffers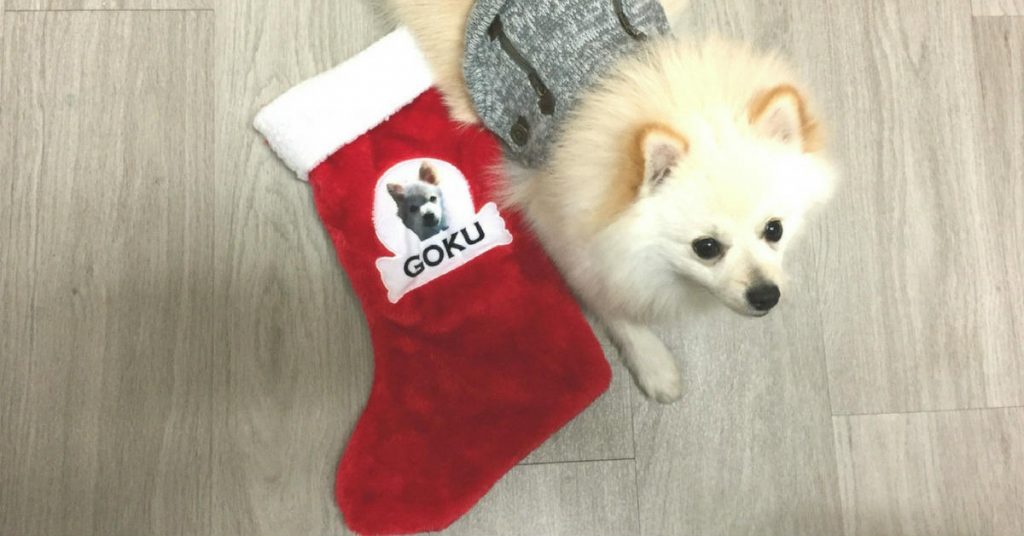 Stockings are a traditional ornament to Christmas, but the stuffings inside are what makes it jolly. Stocking stuffers redefine gift giving, that neither size or price matters in the premise of giving a present. These miniature gifts give entrepreneurs the advantage to pick up gifts last minute. The standards for stocking stuffers are to simply be small and compact, but that shouldn't reflect on the quality of the gift. When entrepreneurs want to impress their receivers, these are the gifts to provide for them in the 2017 Gift Guide:
Vanacci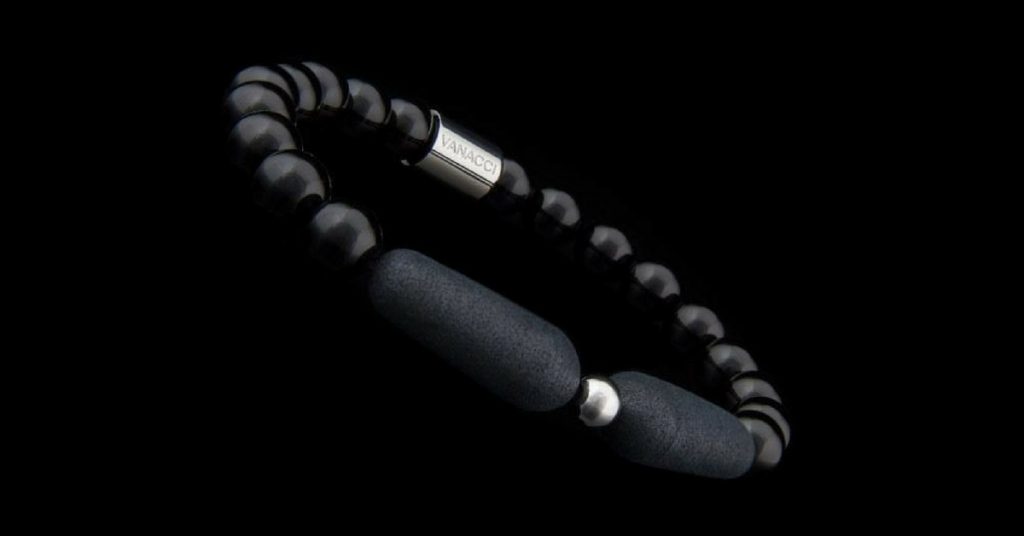 The Vanacci lockstone bracelet is the bracelet that I have been waiting for. I have been using the Vanacci bracelet for about a month now and I haven't taken it off since. Not only is there quality fantastic, there is the added benefit of the my unique scent/cologne will follow me around throughout the day.
Like most men, I did not follow the original directions of spraying the bracelet and letting it sit. I sprayed directly on the arm, and rarely have to reapply. My personal band is black and goes with just about anything. This is a great gift for the fashionable male.
Moment Lenses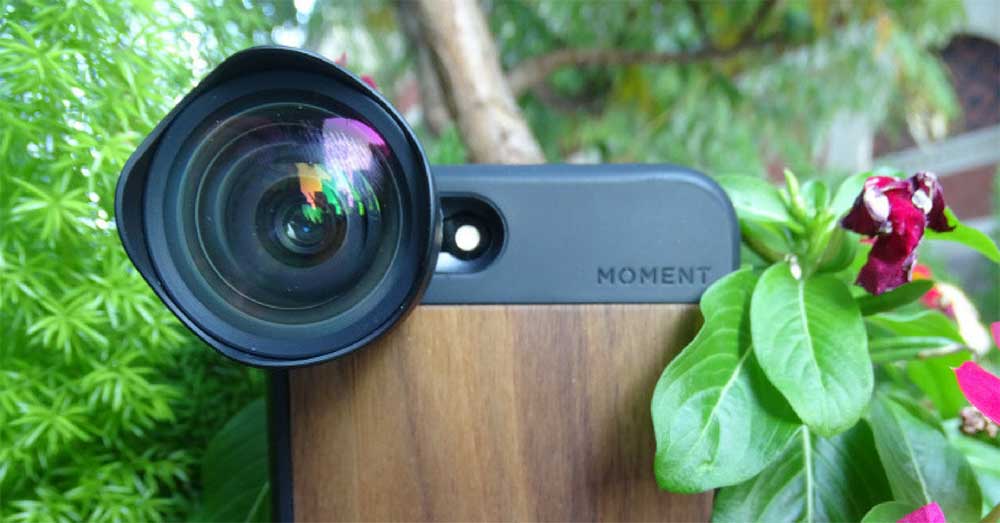 The size and quality of Moment Lenses are impressive. The detail on each glasses are built professionally, while the weight of the lens are kept at a decent size. These attractive lenses are perfect for either starters or professionals in photography, since the product is easy to navigate through. The lenses offered are in the shape of a Wide 18mm lens, or a Macro 25mm lens, and also includes a 170 degree Superfish field of vision lens. Moment Lenses now have a battery case as well, that is also equipped with its new mounting system. They now offer external shutter buttons, travel cases, and other accessories all on their website. With finally an attached via a mounting clip(these new lenses twist 180 degrees). The perfect gift for self-proclaimed photographers from the 2017 Gift Guide.
Nomad's Leather Charging Wallet
Nomad brings the perfect combo to solving iPhone's battery problem and wallet situation. The wallet contains a thin lithium-ion battery that holds a 2400 mAh charge in their built in cable. Mobile users are saved from a sudden battery shortage with this unique product. The idea of applying a charger within a wallet stems from the belief that we will always have our wallets with us. Now, with a charger embedded into our wallets, you can charge your phone whenever or wherever. Displayed in brown, the advanced SoC (system on chip) microprocessor additionally enable the battery to fully charge your mobile device. A first choice gift to a loved one from the 2017 Gift Guide. 
PrideBites Custom Stocking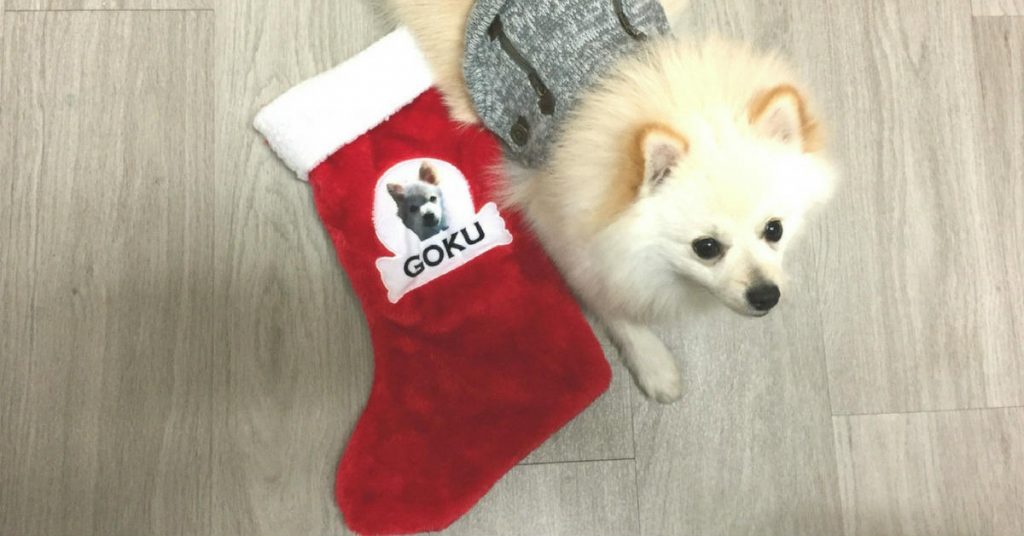 Stockings are a sentimental decoration to Christmas. The sock-shaped bag is traditionally hung on Christmas Eve to be later filled with miniature gifts. Most families tend to do this, but they seem to have forgotten about one important member. PrideBites allow dogs to become a part of the holiday spirit, so that for once they are considered family. With PrideBites, you can customize your pet's stocking by adding in their picture and name. The control is all yours, from 19 colors to choose from and their different regulating fonts. Good pet owners are supposed to include their dog(s) in celebrated holidays like Christmas. PrideBites acquire the perfect toys and accessories to add in the stocking stuffers, in order to complete the whole stocking.
Upright Go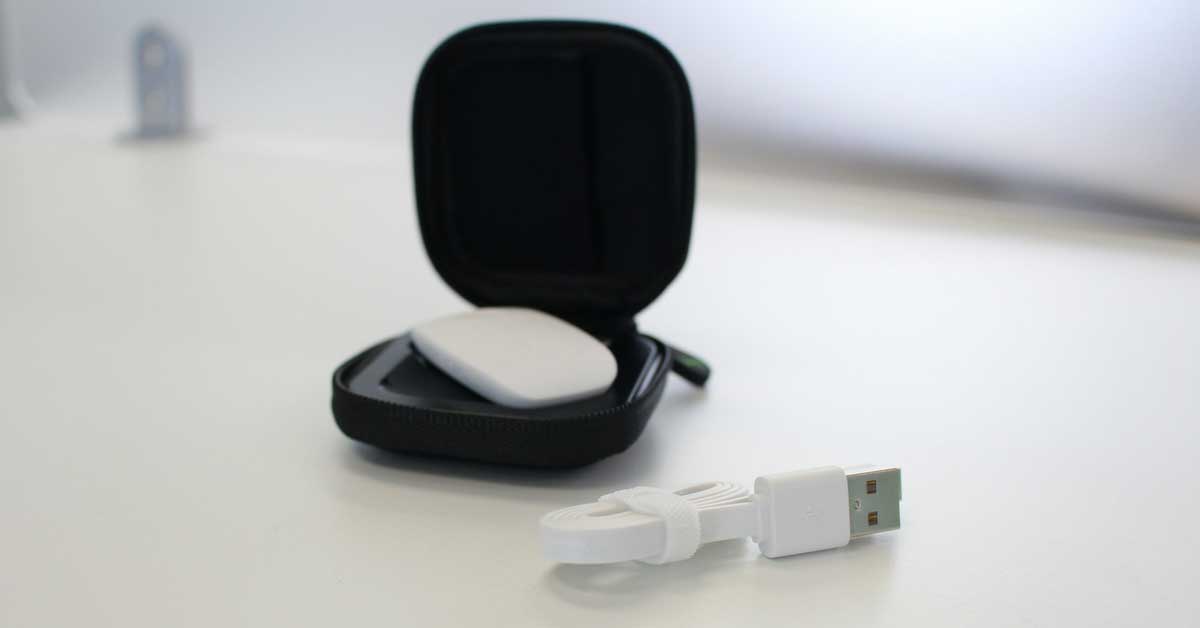 The device that is about 4.25' long, 1.5' wide, and 1' thick, Upright Go is the perfect gift for people who slouch. The product is made of silicone rubber material and can be used up to 10 days on a single charge. Upright is also connected to your iOS or Android smartphone app, with individual training plan for gradual change. The strict reinforcements in Upright's gentle vibration delivers a cue to help you remember to sit up. The method is taken from B.F. Skinner's operant conditioning theory, that is effectively used in Upright technology today. The obvious gift to offer in the 2017 Gift Guide. 
Anker SoundBuds Curve Bluetooth Headphones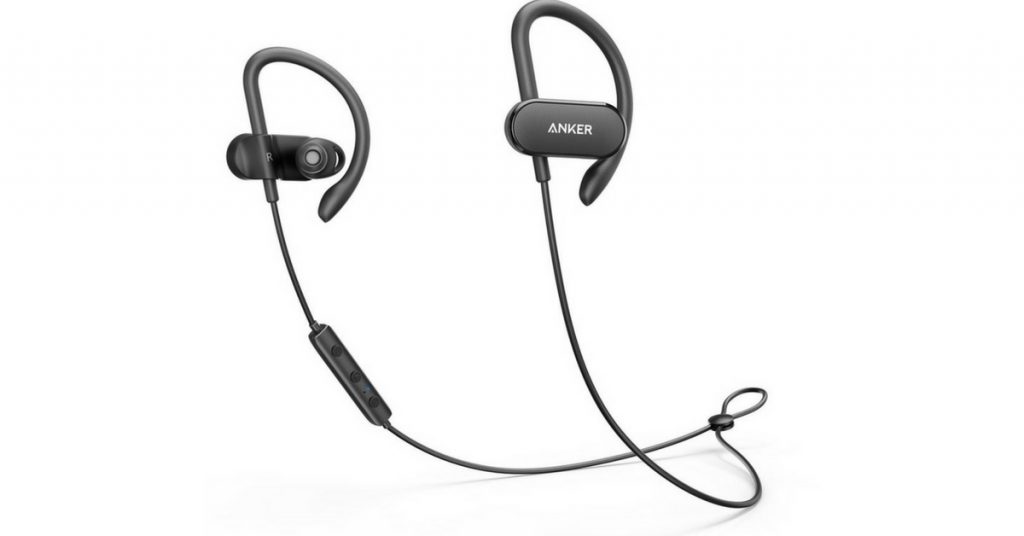 Anker headphones are the perfect fit for athletes. The headphones have an earhook with a waterproof nano coating for complete comfort, this also includes a gym and running workout headset with pouch. Athletes can continue their rigorous workouts with Anker headphones on due to their lightweight condition. The product itself is durable with a strong connection to devices up to 30 feet. Their most special quality is within their CVC noise cancellation feature that runs on 12.5 hours of battery. Although Anker's bluetooth headphones have amazing qualities, a headphone can't be rated without mentioning their sound. With that, Anker provides a quality sound with it's ample bass, that will allow users to really capture a feel for their music. 
Anker PowerLine + Lightning Cable with Pouch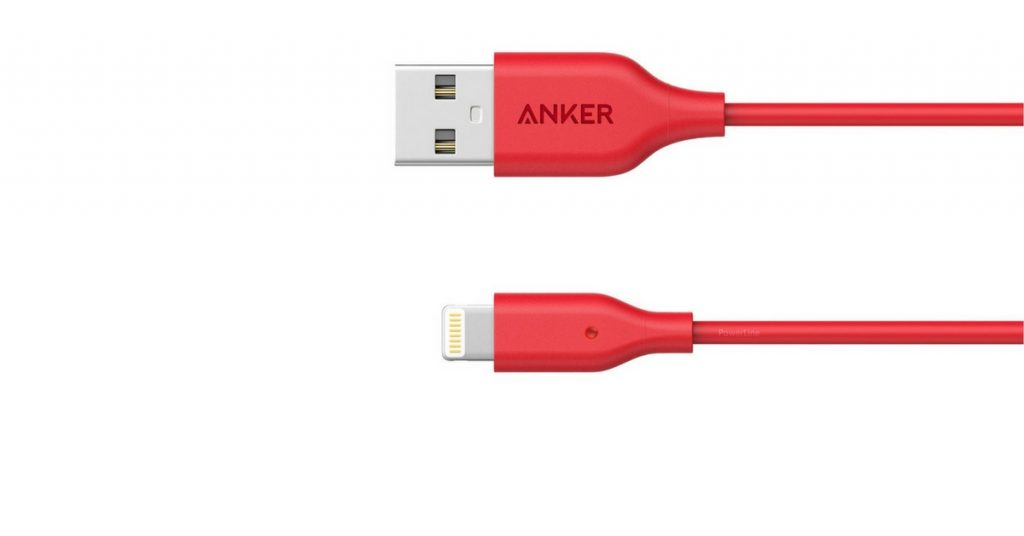 The charging cable for many apple products, including the new iPhone X to the iPod touch. The product is named the lightning cable simply due to their fast speed charge, due to their wide diameter wires and minimized cord resistance. Like many of Anker's products, the lightning cable is durable. The cable is 5x more durable than other original products also. The product's performance remained constant, no matter how many times the cable has been bent. The 3ft toughest and fastest cable product comes in black, grey, white, red, and blue. 
Anker PowerCore Portable Charger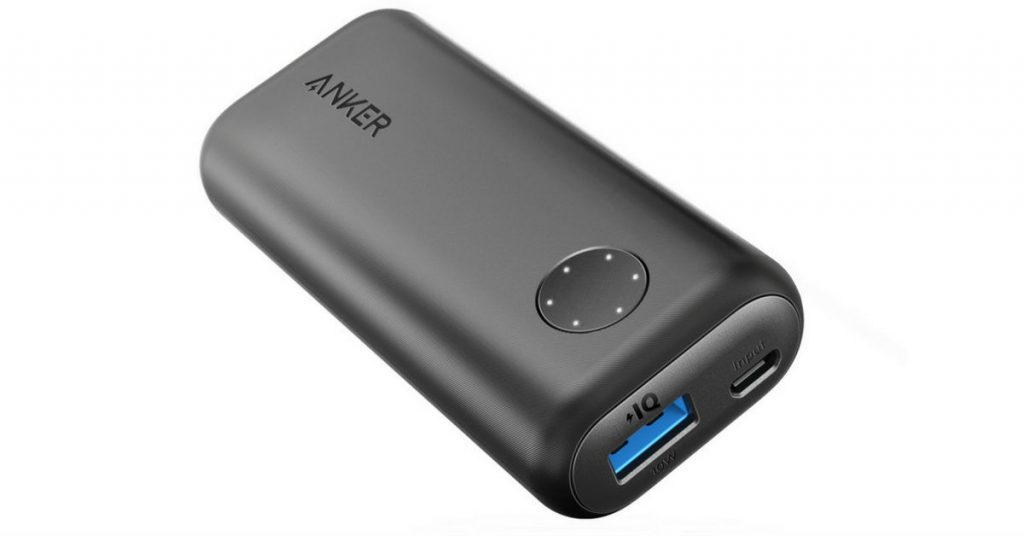 The Anker powercore ultra-compact 10000mAh portable charger is designed to be smaller than a candy bar. Their unique cut ridged-surface brings a new experience to users, allowing a precise grip to the charger. The surface is also intended to avoid smudges so the product is looking presentable always. This includes an output temperature control, high voltage protection, current regulation, and more. Their most distinctive feature is within their 8-light led sensor to detect the power percentage on the charger. One of Anker's most unique product and a good choice for the 2017 Gift Guide.
Mikol Marble Notebook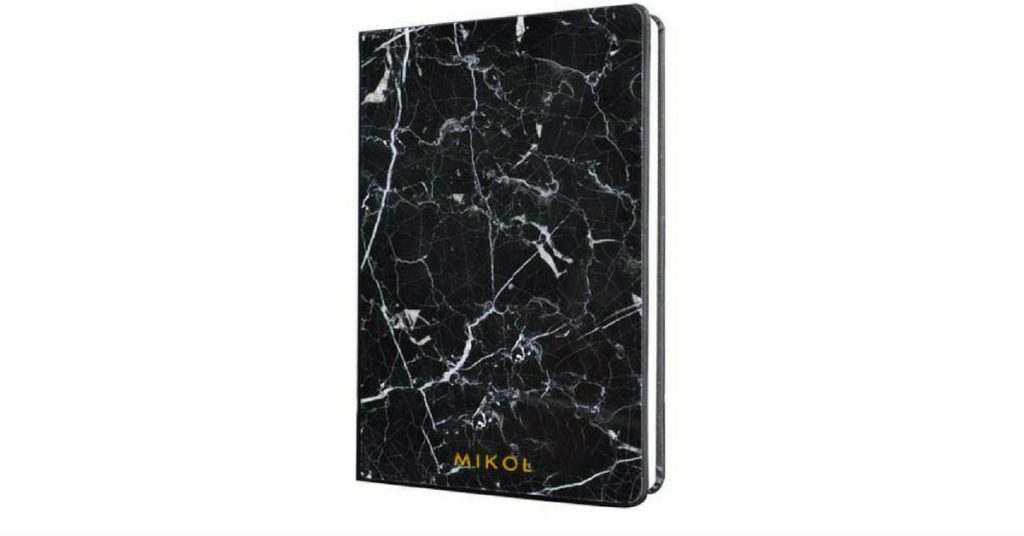 For writers, sketch artists, or simply anyone, Mikol provides an attractive notebook for a gift. The Mikol notebooks offer a Carrara white and the Nero Marquina style, made of 100% real natural stone from Spain. With this, their brand name is engraved in gold on the front. This can be altered by an additional $25 for a word of your choice engraved below. The notebook contains 180 pages of cream colored paper, while each section is divided up by a variety of different types of styles. One section of the notebook provided lined pages, the next a grid, and the last section, blank pages. A quality notebook for all types of talents.
Sudio AB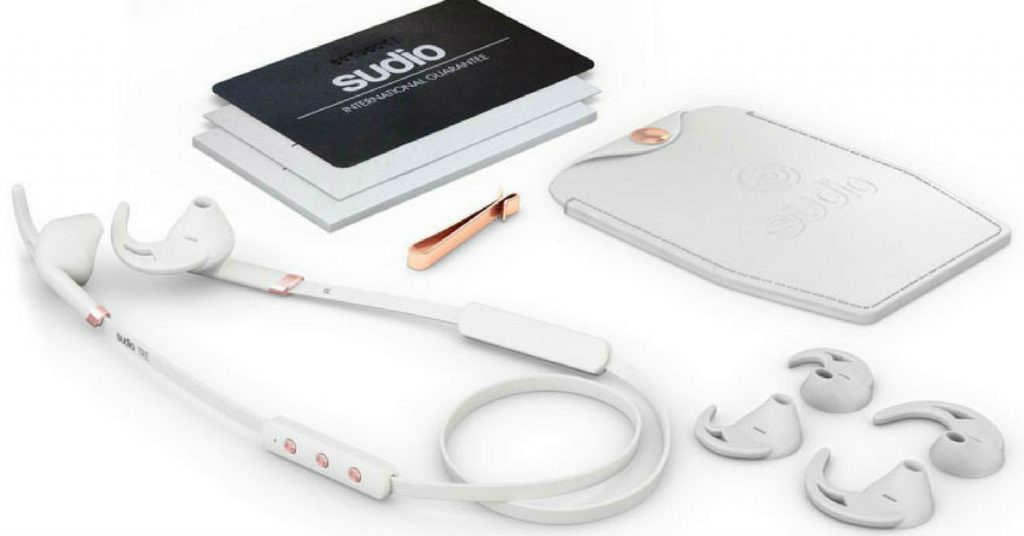 Headphones are an essential asset due to the digital age, Sudio AB are as aesthetically pleasing as it is practical. The wireless headphones are lightweight, easy to use, and are perfect for entrepreneurs who desire functionally and beautifully designed products. Tres headphones are ideally for office use, with the 9-hour battery life and quick charge capability. The packaging is simplistic and mirrors Apple's minimal designs. The headphones themselves come in neutral colors with an accent of black, gold, or rose gold that appears more like pink in person. Different size ear comforters allow fit for a variety of users, although long term wear can leave the ear a bit sore.
My Honest Review of Flocksy's Unlimited Creative Services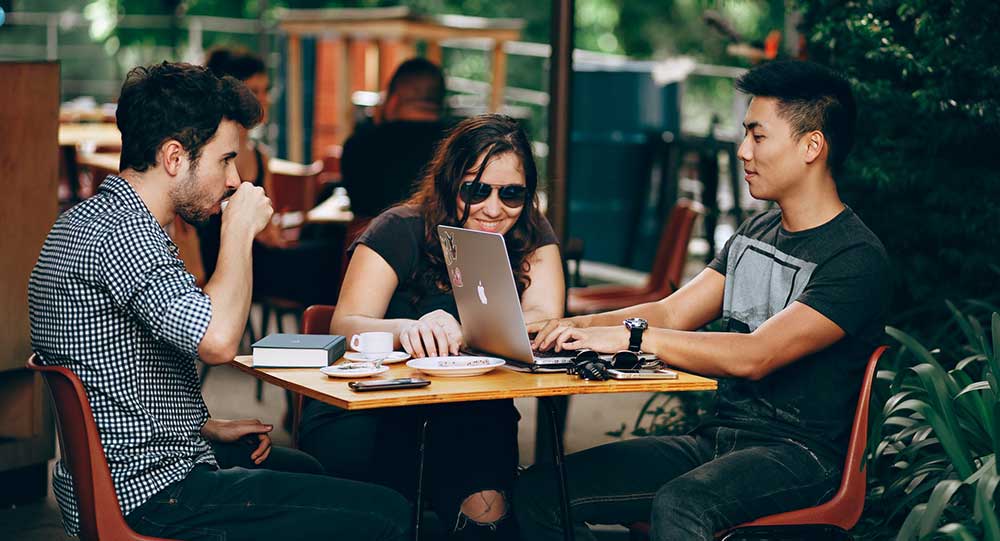 There are more unlimited graphic design services emerging every day. Flocksy stands out as one of the top competitors in the space. After this review, you'll have a better understanding of whether Flocksy is the best design option for your business.
Flocksy Overview
Flocksy works on an unlimited number of designs and revisions for a flat monthly fee. Unlike many of the other unlimited graphic design services, they also offer copywriting and web development.

How does Flocksy / unlimited graphic design work?
Unlimited graphic design services are an alternative solution for those who need design help but do not need a full design team. They all have similar promises:
24-48 turnaround time
Flat monthly rate
Dedicated designers
Money back guarantee
Lower cost than hiring an in-house designer
Who is Flocksy good for?
The unlimited creative business model that Flocksy provides is good for both big and small businesses. Some of these include:
Corporations in need of consistent blog content
Influencers and bloggers in need of social media design, thumbnails, and descriptions
Marketers who need press releases written
Entrepreneurs in need of a new website
Small businesses in need of advertising designs
Brands that use Flocksy
On Flocksy's website, they mention that they've worked with over 1000 brands including Harley Davidson, State Farm, and Forbes.

Their portfolio also shows projects that they've completed for other clients. There are t-shirt designs, marketing materials, copywriting examples, videos, and web development done for both large and small organizations.
Flocksy pricing
Flocksy has two options for pricing. $995/month for the All Access Plan and $420/month for the Team Plan.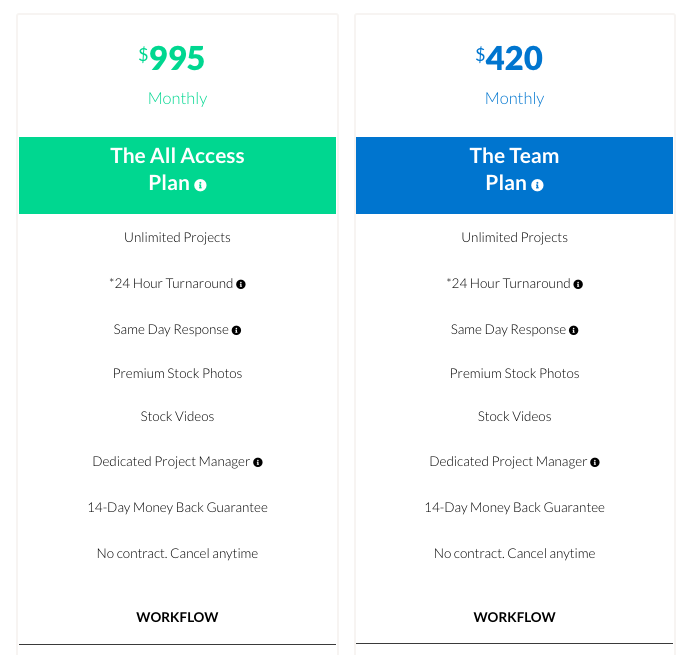 Flocksy review
What I like about Flocksy:
Manage your projects on their Project Management board
They have a custom team created for you on your dashboard
Project manager who manages all my projects
Image tagging to give revision notes
All services included in pricing
Support through email, chat, and phone
What I don't like about Flocksy:
Offshore team may be difficult to communicate with without the project manager
Adjusting to designer and writer skillsets
Flocksy alternatives
Penji (Read our full review + special promo code!)
Kimp
Design Pickle
Kappa99
GraphicsZoo
Are Standing Desks Worth It?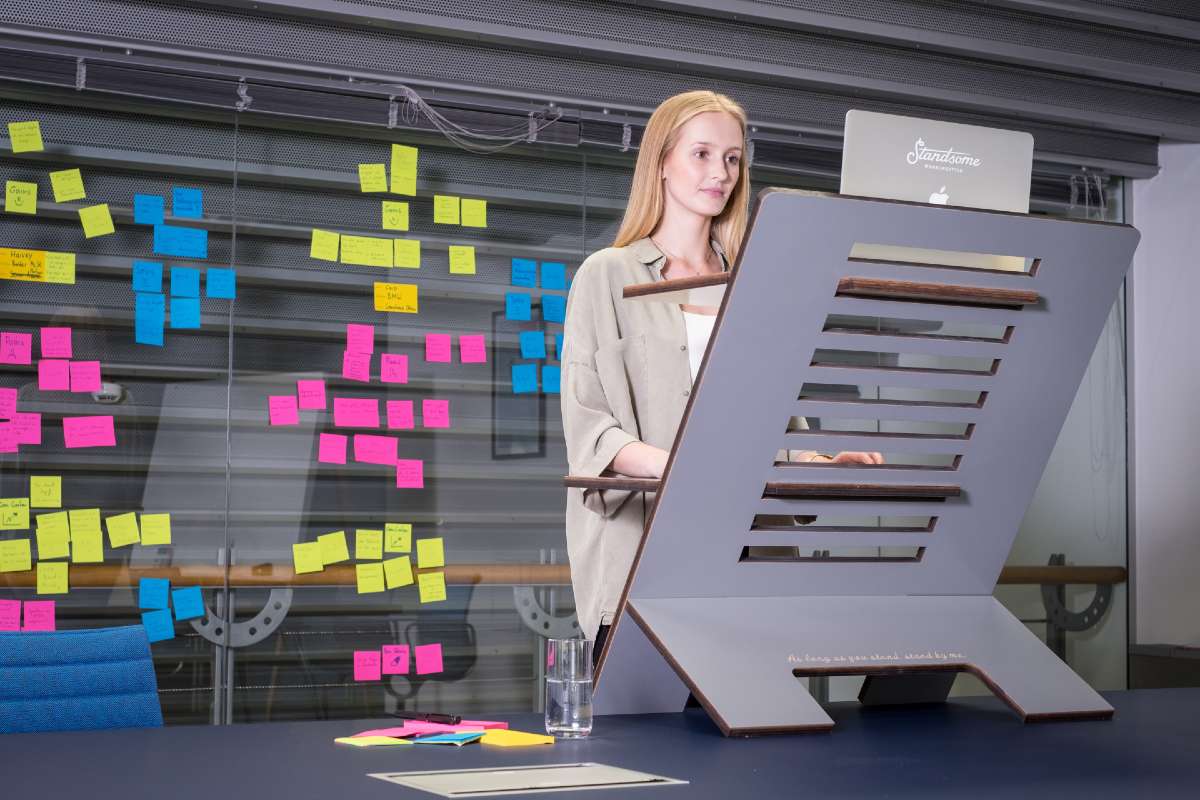 For most working adults, being strapped to a desk for hours every day means dealing with back pains and other ailments like high blood pressure and excess body fat.
To save our lower back (and most likely, to introduce a new product in the market), furniture makers have come up with a solution – standing desks.
With all the hype built around the table that allows us to work on our feet, the question remains – are standing desks worth it? Let's examine the advantages and disadvantages to help us make a stand.
Pros and Cons: Are Standing Desks Worth It?
We often hear the adage, "Sitting is the new smoking." According to experts, sitting for long periods can be associated with health issues, such as obesity, diabetes, heart disease, and even cancer.
With that in mind, it's no wonder that standing desks are making the rounds these days. In fact, it's seen as a healthier alternative to the traditional version linked to ailments mentioned above.
Despite the perceived novelty of a desk that lets you stand while working, the idea behind the product isn't as new as it seems. For instance, some claim that Leonardo da Vinci used a standing desk while painting. There are also accounts saying that this type of furniture was common among wealthy English households during the 18th century.
If these anecdotes were real, our forefathers must have also explored the idea of avoiding extended periods of sitting down. Which leads us back to the questions: are standing desks worth it, or are they overrated?
Pros
Here are some benefits of a standing desk:
Improves energy
Helps improve posture
Makes it easier to move, thereby keeping you on the go
Helps avoid health issues linked to sitting for extended periods
Cons
Below are some disadvantages of a standing desk:
Can be hard on your legs and feet, especially if you're wearing high heels
Reduces privacy if used in traditional offices
Can be more tiring if used for longer periods
So, are standing desks worth it? It depends on which of the pros and cons above are the most important to you.
For instance, a standing desk might be an excellent choice for your home office since you'll be wearing comfy slippers while working. However, it may be a different story if you're acquiring furniture for an actual office where users wear less uncomfortable footwear.
On another note, a standing desk can be well worth it if you want to move more for health reasons. Standing encourages you to move now and then, avoiding a long period of being in the same position.
Those who find it impractical to buy a new desk choose to get a desk converter instead. It's a small table placed on top of an existing desk, allowing one to stand while working.
5 Standing Desks to Consider
If you're looking for the best standing desk in the market, here are five fantastic options to consider:
1. iMovR Lander Desk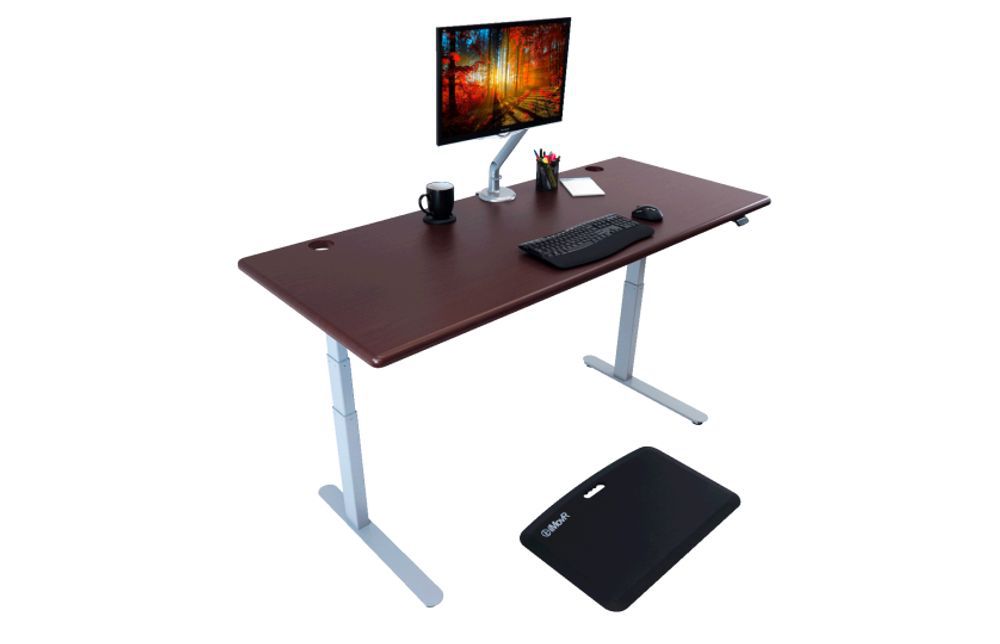 The people who designed Lander Desk from iMovR put a premium on ease-of-use. For one, it's delivered to users "98% factory pre-assembled." This means you won't need tools to assemble the desk. Added to that, you can sync the hand controller to your smartphone for touchless controls.
Price: iMovR Lander Desk costs $1,049 on iMovR's website.
2. UPLIFT V2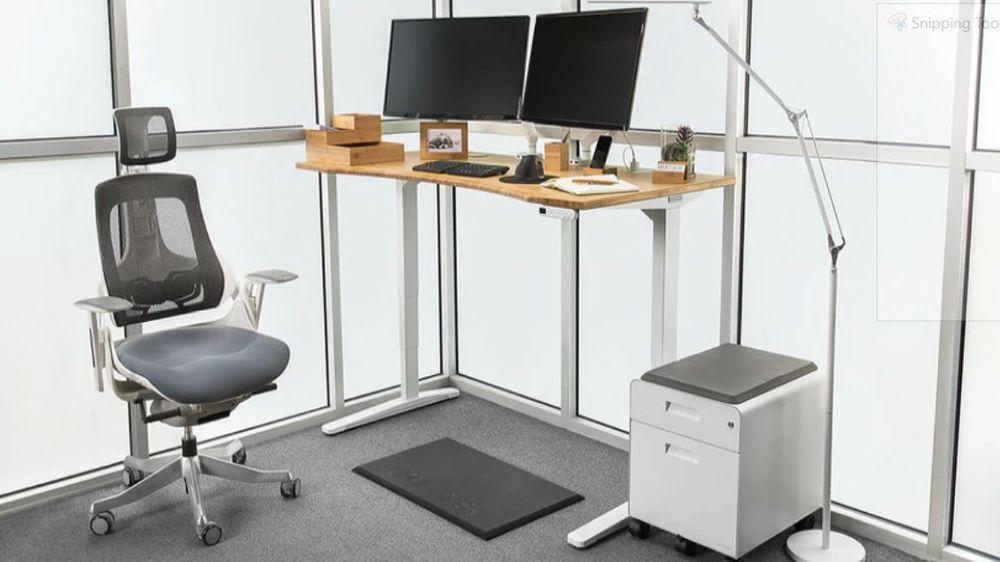 This product was chosen "Best Standing Desk" by Wirecutter twice in a row. A Certified Professional Ergonomist, this desk features a vertical height adjustment range, making it a good fit for users of all heights. It's also quite sturdy, with a 355 lb lifting capacity. You can choose from more than a dozen variants – from walnut and rubberwood to ash gray and whiteboard.
Price: UPLIFT V2 sells for $599.00 from their website.
3. Ikea IDÅSEN Standing Desk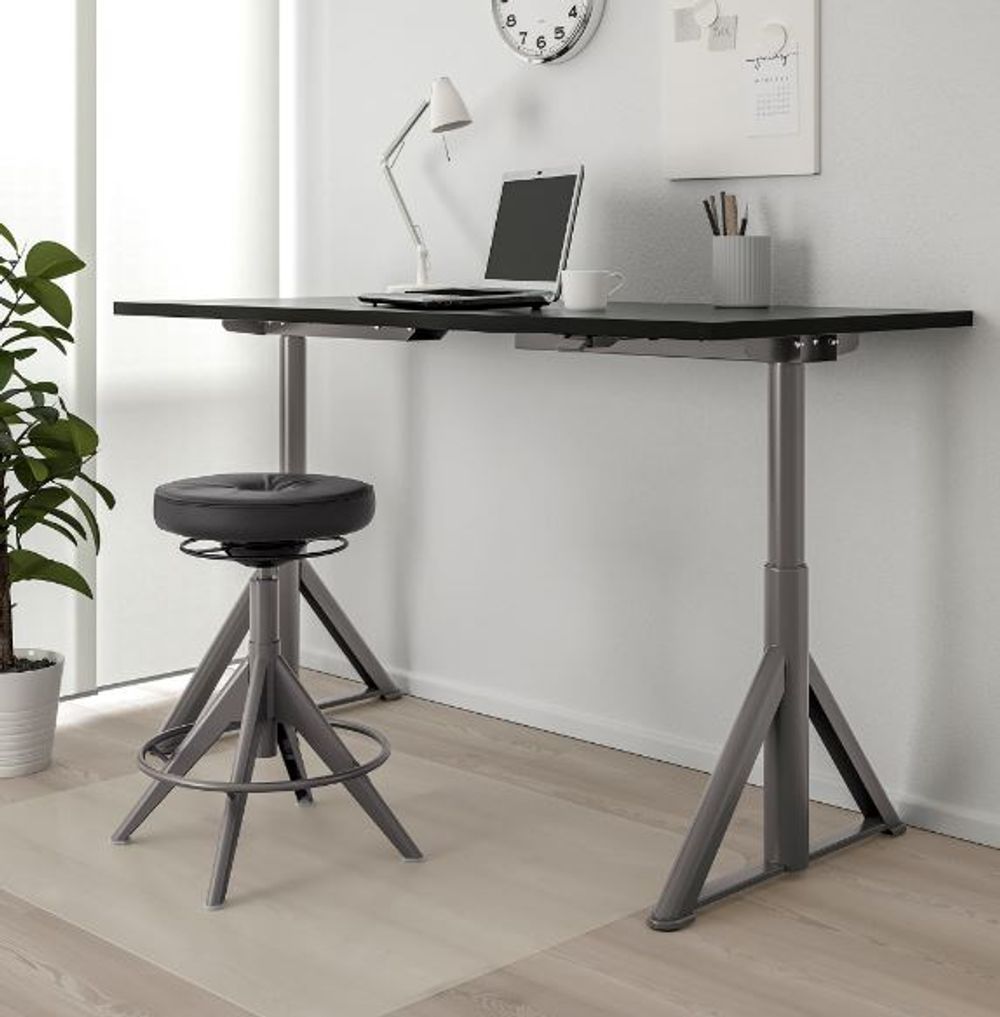 If you're looking for an Ikea standing desk, IDÅSEN variant is a good option to look at. It's a simple but reliable desk that's designed to "outlast years of coffee and hard work." Besides giving the user ample space to work on, it also features a solution to keep cords neat and organized underneath.
Price: IDÅSEN Standing Desk sells for $599 on Ikea's website.
4. Fully Jarvis Bamboo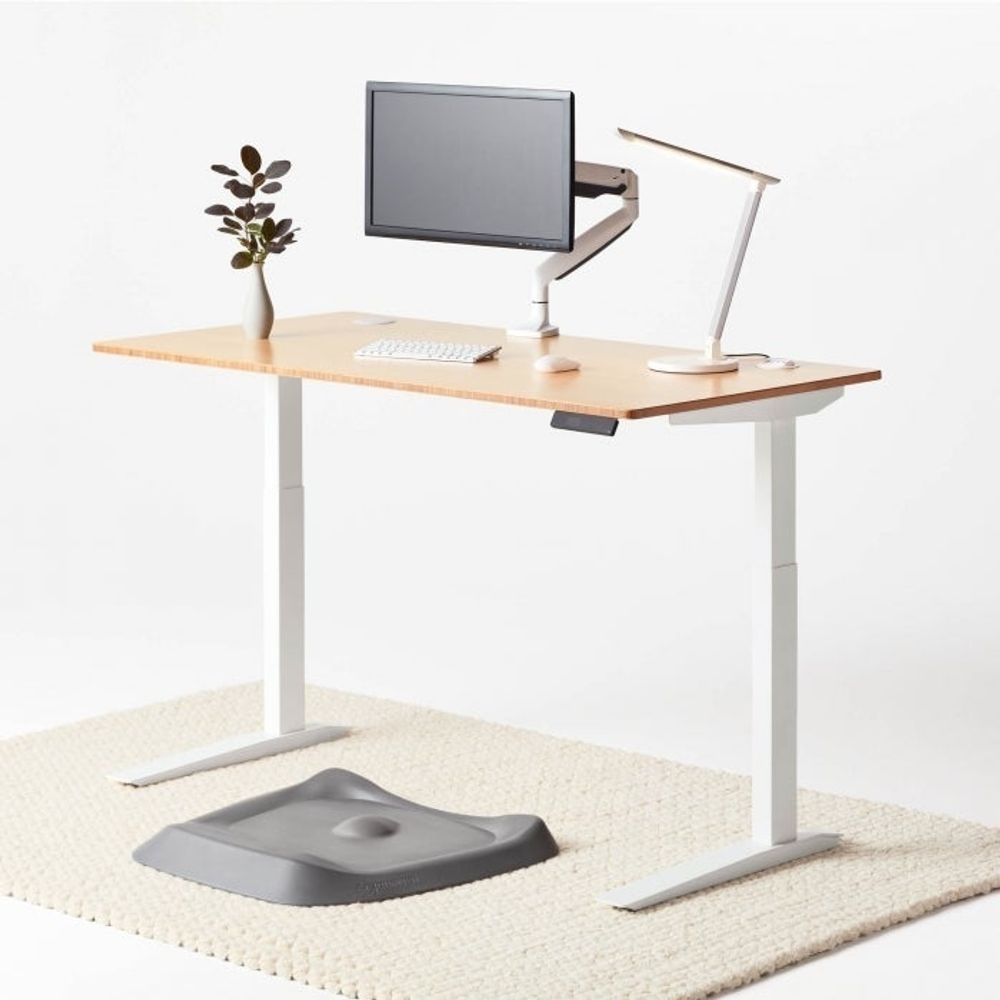 If you're a conscious shopper looking for a desk made from sustainable materials, Jarvis Standing Desk is worth considering. The sleek and elegant standing desk is made from eco-friendly bamboo, coupled with the brand's award-winning frame. It also has an LED-programmable handset you can use to adjust the height of the desk.
Price: Jarvis Standing Desk costs €579.00 or around $680 available on Fully's website.
5. Varidesk Electric Standing Desk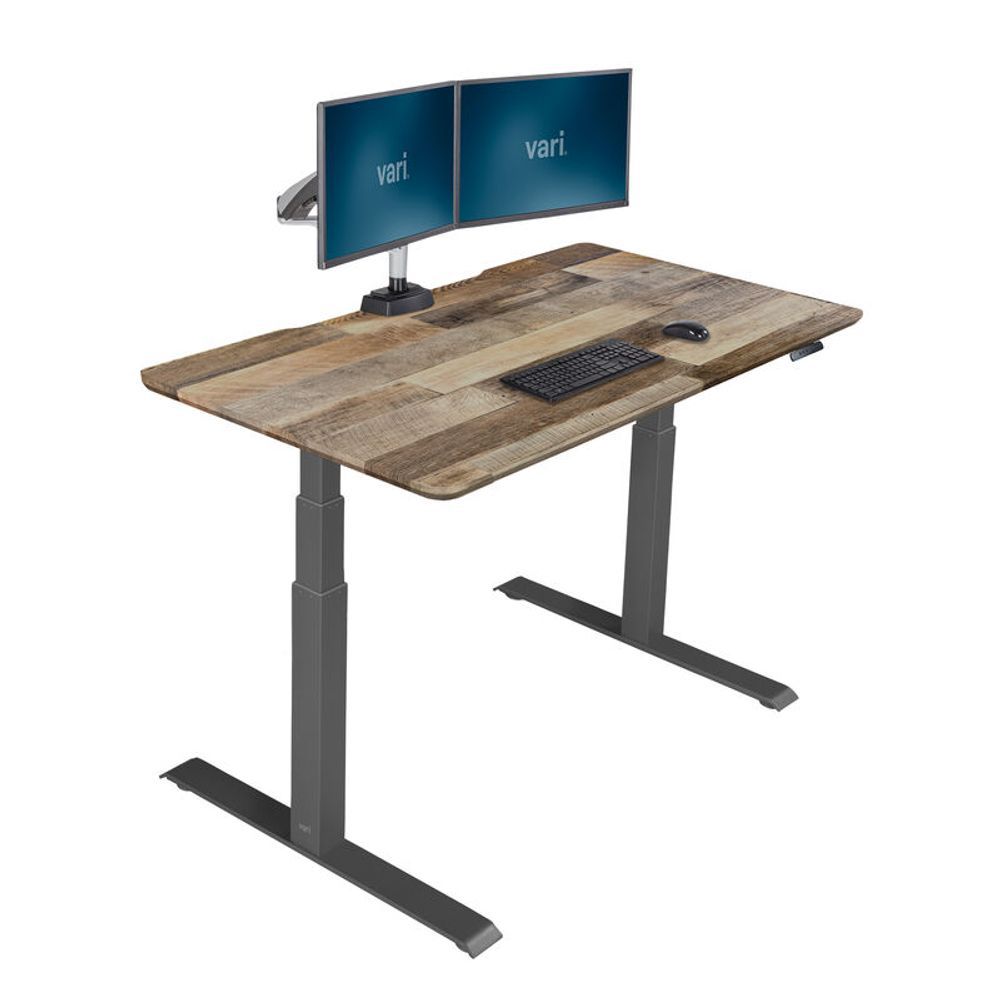 Varidesk Electric Standing Desk features a quiet but powerful electric motor and four programmable memory settings. The heavy-duty frame pairs well with T-Style legs and a durable laminate finish. It comes in five variants: white, black, butcher block, reclaimed wood, and dark wood. The desk comes with easy-to-use tools allowing you to set it up in minutes.
Price: Varidesk Electric Standing Desk 60×30 comes at $650 on their website.
Best Social Media Management Software For Marketers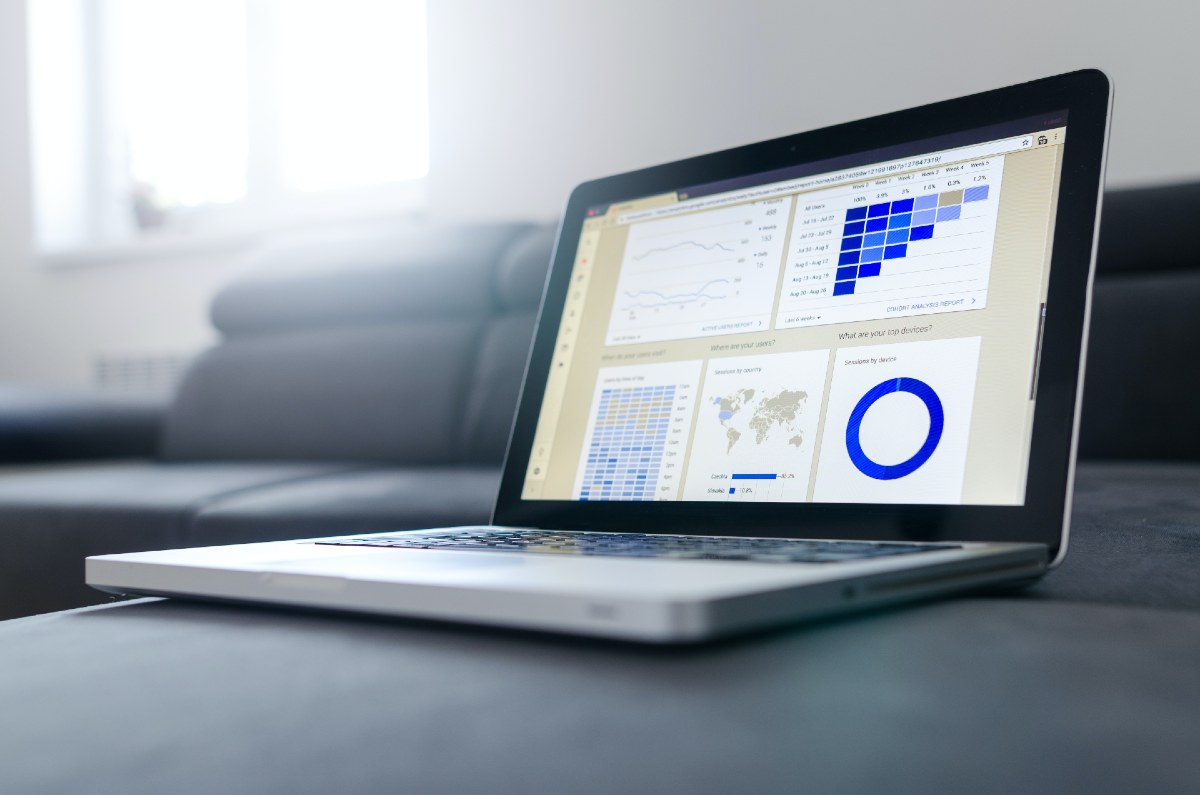 Whether you're running a small mom-and-pop shop or a mega-corporation, social media has become a crucial part of marketing in this day and age. In fact, statistics tell us that 3.6 billion people worldwide are on social media in 2020. This number is even expected to swell up to 4.41 billion in 2025, so having a solid social media presence now will surely pay off in the coming years.
With those figures in mind, it's no wonder that social media management software is on-demand among marketers. These systems help ventures maintain a consistent presence on the information superhighway. And more importantly, they power up campaigns, boosting engagement and trust.
Here are some of the best social media management tools 2020 you might want to consider for your business.
Sendible

Sendible lets users efficiently craft tailored posts for each platform. For instance, your Facebook post doesn't need to look like it's just an echo of your post on Instagram. To do that, they offer a platform where you can plan your content and strategy in one place. Aside from that, the system also offers analytics where you can gain dynamic insights from your social data. This can help inform your future campaigns and gear them for success.
Pricing: Sendible's most affordable package, Starter, comes at $29 per month, designed for solopreneurs. Their most popular option, Growth, costs $199 per month, which comes with seven users and 105 services.
Buffer

Buffer social media is one of the most popular marketing tools available today. They promise to tell the brand's story and grow their clients' audience with a platform that offers publishing, analytics, and engagement capabilities. Aside from publishing content, they also allow users to measure performance, get insights, and create reports in order to grow reach and engagement. As a result, the system can help you generate more sales.
Pricing: Buffer offers two types of packages. The first one is for publishing posts and starts at $15 per month. The second package type is for social media analytics, starting at $35 a month.
Sprout Social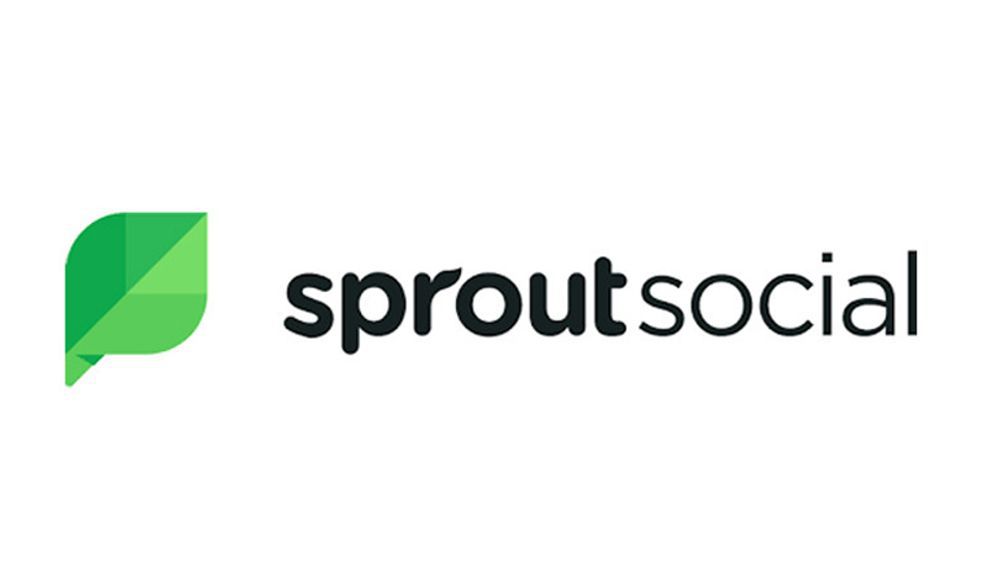 Sprout Social is another popular social media management software used by ventures of all sizes. More than helping automate content, they strive to "build and grow stronger relationships on social." And how do they do that? By helping clients understand and reach their audience and encourage community engagement.
Pricing: Their most popular package, professional comes at $149 per user per month. This comes with capabilities to publish, schedule, draft, and queue posts to ten social profiles. They also offer profiles, keywords, and locations monitoring as well as tasking and social CRM tools. The package provides competitive reports for Instagram, Facebook, and Twitter, so if you're getting traffic from those channels, Sprout Social is worth a try.
Zoho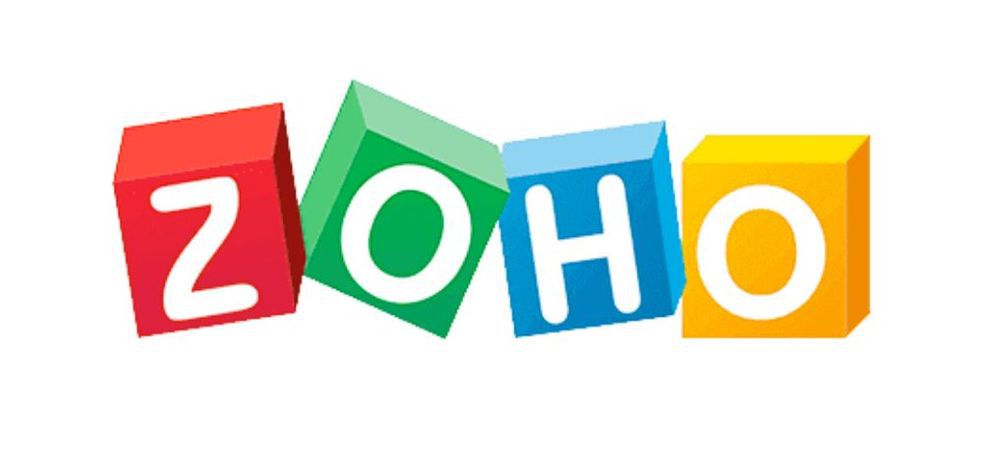 Many marketers swear by Zoho social for shouldering a big chunk of their business operation needs. Its social media management software is only a part of its powerful suite designed to run the business, making the process a lot easier and more convenient. This suite includes an end-to-end CRM with capabilities for everything from project tracking to smart accounting.
Pricing: For its social software, the most affordable package comes at $10 per month, which includes a two-member access to seven channels.
Hootsuite

Hootsuite has been around since 2008. And in an industry where trends come and go in a snap, 12 years of experience counts for a lot. Like other players, Hootsuite allows users to manage their social media in one place, helping ventures make the most out of every channel. From finding and scheduling content to present analytics, they make social media management a walk in the park.
Pricing: If the budget is tight, you might find Hootsuite free to be a very useful resource sans the price tag. It allows users to manage up to three social media accounts and schedule up to 30 posts per month. If your marketing needs require a lot more, their most affordable package, Professional, costs $19 per month. It comes with unlimited scheduling for ten social media profiles for one user.
Later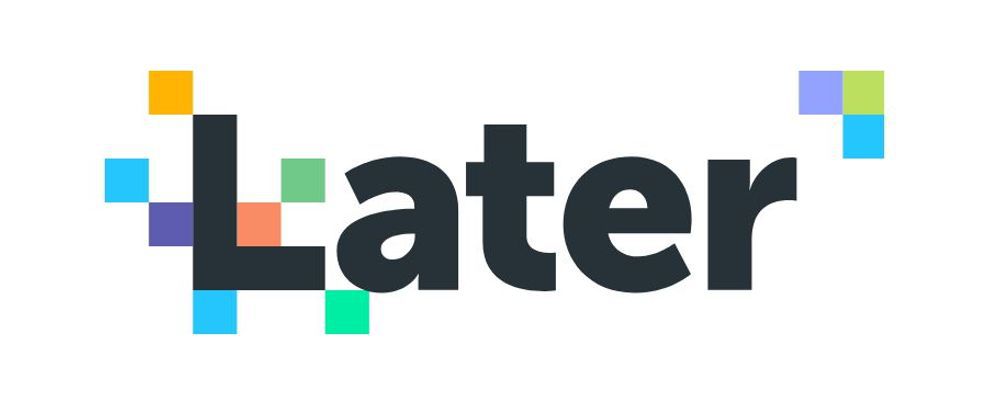 Later prides itself as "the world's favorite Instagram marketing platform." This social media management software allows users to plan social posts and publish automatically. Added to that, users can also get tailored insights to improve their campaigns and reach more people. If you find it time-consuming to create posts daily, this platform enables you to schedule them a month in advance. This day, you'll consistently have fresh content sans the hassle.
Pricing: If you're looking for social media management tools free of charge, you'll surely appreciate Later. They offer a free-forever package that includes one social set and 30 posts per social profile for one user. Despite the free offering, many users find their paid options worth it. In fact, their most popular package costs $16.5  per month and comes with more than one social set, 150 posts per social profile, and three to five users.