Holiday 2017 Gift Guide for Stocking Stuffers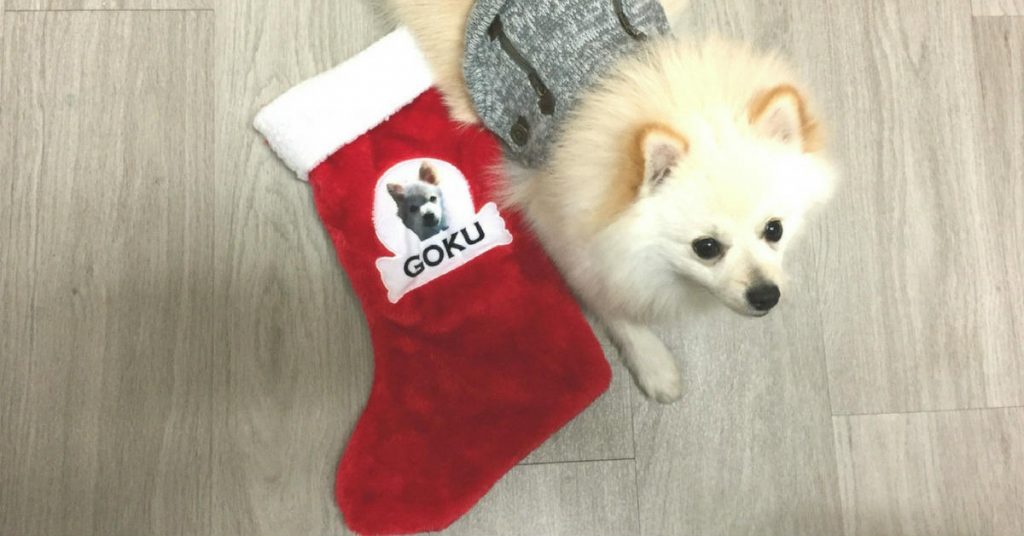 Stockings are a traditional ornament to Christmas, but the stuffings inside are what makes it jolly. Stocking stuffers redefine gift giving, that neither size or price matters in the premise of giving a present. These miniature gifts give entrepreneurs the advantage to pick up gifts last minute. The standards for stocking stuffers are to simply be small and compact, but that shouldn't reflect on the quality of the gift. When entrepreneurs want to impress their receivers, these are the gifts to provide for them in the 2017 Gift Guide:
Vanacci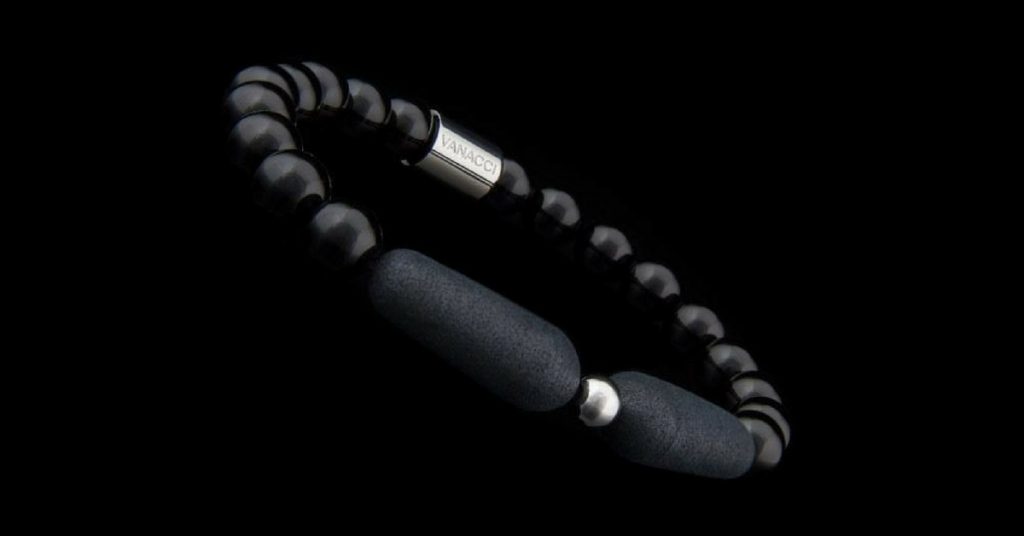 The Vanacci lockstone bracelet is the bracelet that I have been waiting for. I have been using the Vanacci bracelet for about a month now and I haven't taken it off since. Not only is there quality fantastic, there is the added benefit of the my unique scent/cologne will follow me around throughout the day.
Like most men, I did not follow the original directions of spraying the bracelet and letting it sit. I sprayed directly on the arm, and rarely have to reapply. My personal band is black and goes with just about anything. This is a great gift for the fashionable male.
Moment Lenses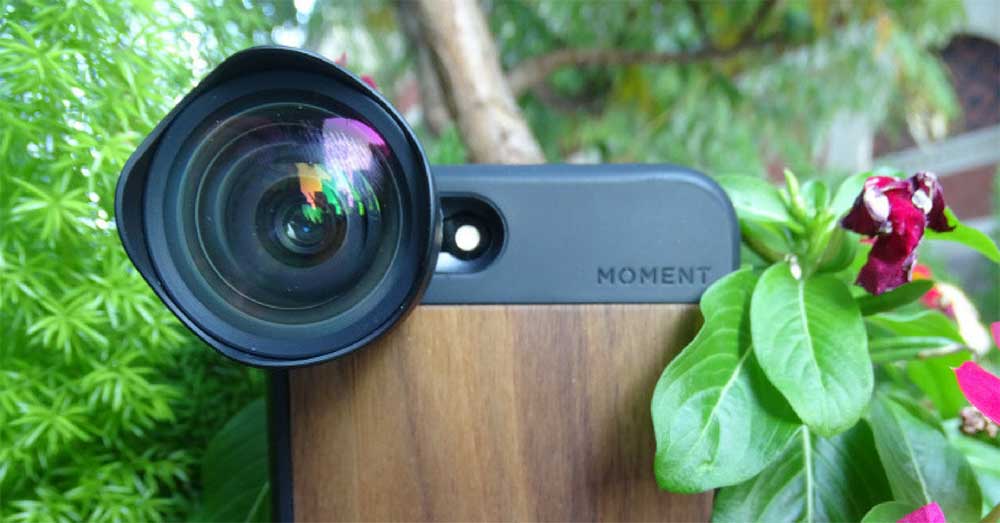 The size and quality of Moment Lenses are impressive. The detail on each glasses are built professionally, while the weight of the lens are kept at a decent size. These attractive lenses are perfect for either starters or professionals in photography, since the product is easy to navigate through. The lenses offered are in the shape of a Wide 18mm lens, or a Macro 25mm lens, and also includes a 170 degree Superfish field of vision lens. Moment Lenses now have a battery case as well, that is also equipped with its new mounting system. They now offer external shutter buttons, travel cases, and other accessories all on their website. With finally an attached via a mounting clip(these new lenses twist 180 degrees). The perfect gift for self-proclaimed photographers from the 2017 Gift Guide.
Nomad's Leather Charging Wallet
Nomad brings the perfect combo to solving iPhone's battery problem and wallet situation. The wallet contains a thin lithium-ion battery that holds a 2400 mAh charge in their built in cable. Mobile users are saved from a sudden battery shortage with this unique product. The idea of applying a charger within a wallet stems from the belief that we will always have our wallets with us. Now, with a charger embedded into our wallets, you can charge your phone whenever or wherever. Displayed in brown, the advanced SoC (system on chip) microprocessor additionally enable the battery to fully charge your mobile device. A first choice gift to a loved one from the 2017 Gift Guide. 
PrideBites Custom Stocking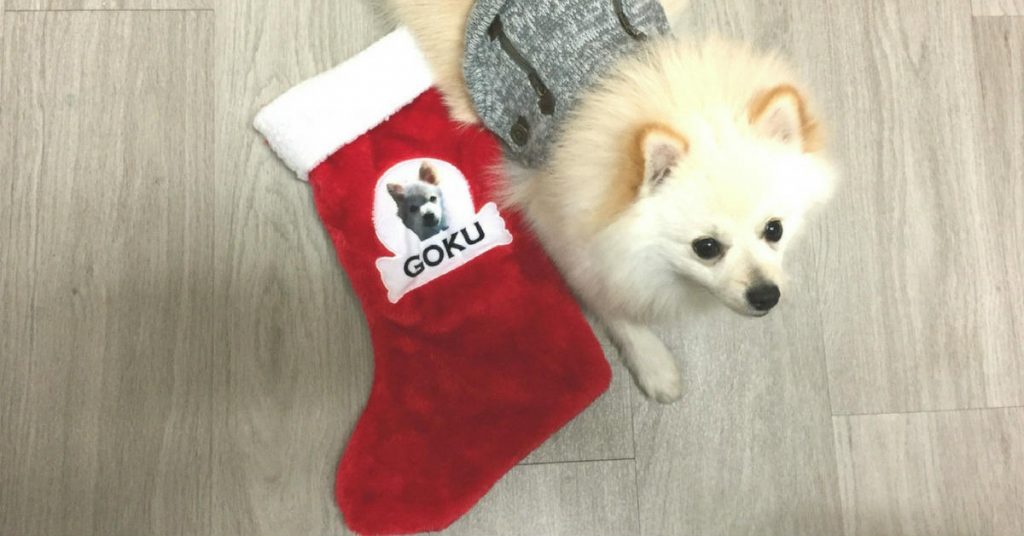 Stockings are a sentimental decoration to Christmas. The sock-shaped bag is traditionally hung on Christmas Eve to be later filled with miniature gifts. Most families tend to do this, but they seem to have forgotten about one important member. PrideBites allow dogs to become a part of the holiday spirit, so that for once they are considered family. With PrideBites, you can customize your pet's stocking by adding in their picture and name. The control is all yours, from 19 colors to choose from and their different regulating fonts. Good pet owners are supposed to include their dog(s) in celebrated holidays like Christmas. PrideBites acquire the perfect toys and accessories to add in the stocking stuffers, in order to complete the whole stocking.
Upright Go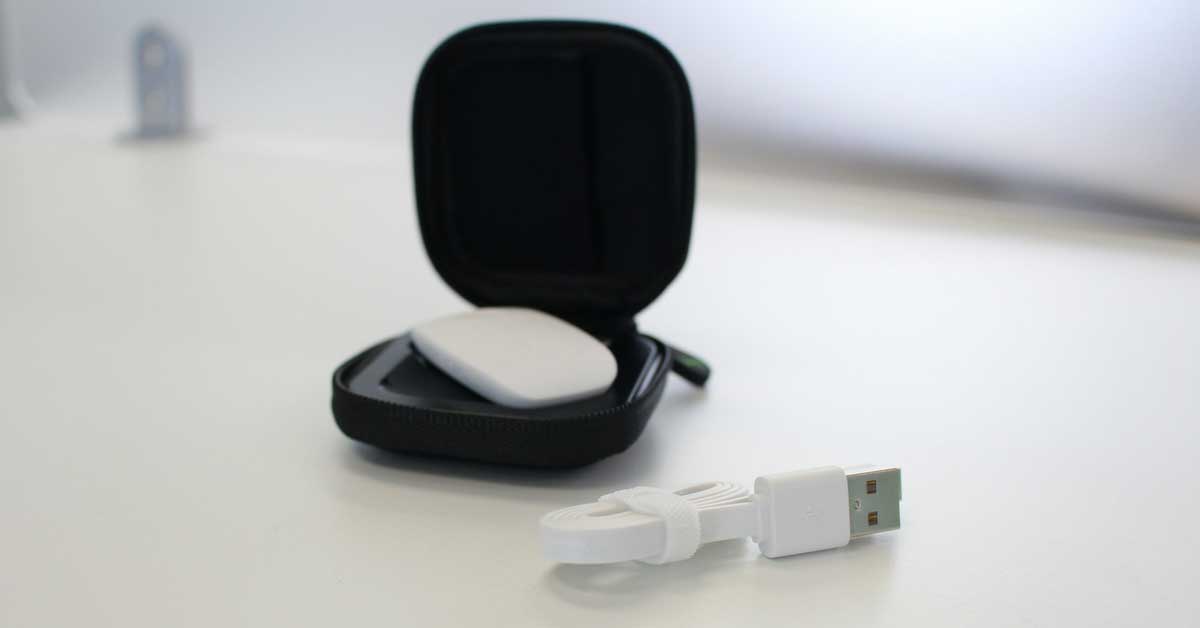 The device that is about 4.25' long, 1.5' wide, and 1' thick, Upright Go is the perfect gift for people who slouch. The product is made of silicone rubber material and can be used up to 10 days on a single charge. Upright is also connected to your iOS or Android smartphone app, with individual training plan for gradual change. The strict reinforcements in Upright's gentle vibration delivers a cue to help you remember to sit up. The method is taken from B.F. Skinner's operant conditioning theory, that is effectively used in Upright technology today. The obvious gift to offer in the 2017 Gift Guide. 
Anker SoundBuds Curve Bluetooth Headphones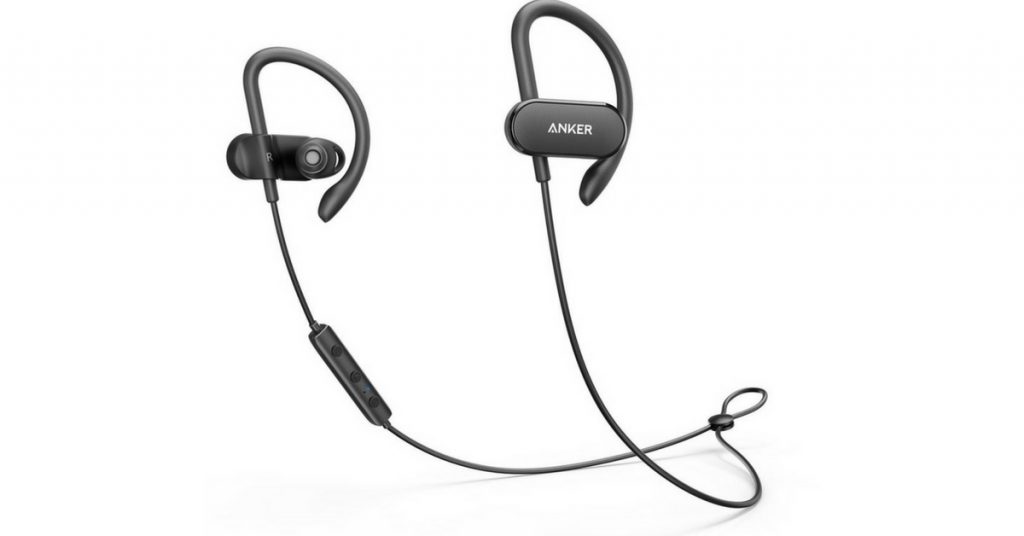 Anker headphones are the perfect fit for athletes. The headphones have an earhook with a waterproof nano coating for complete comfort, this also includes a gym and running workout headset with pouch. Athletes can continue their rigorous workouts with Anker headphones on due to their lightweight condition. The product itself is durable with a strong connection to devices up to 30 feet. Their most special quality is within their CVC noise cancellation feature that runs on 12.5 hours of battery. Although Anker's bluetooth headphones have amazing qualities, a headphone can't be rated without mentioning their sound. With that, Anker provides a quality sound with it's ample bass, that will allow users to really capture a feel for their music. 
Anker PowerLine + Lightning Cable with Pouch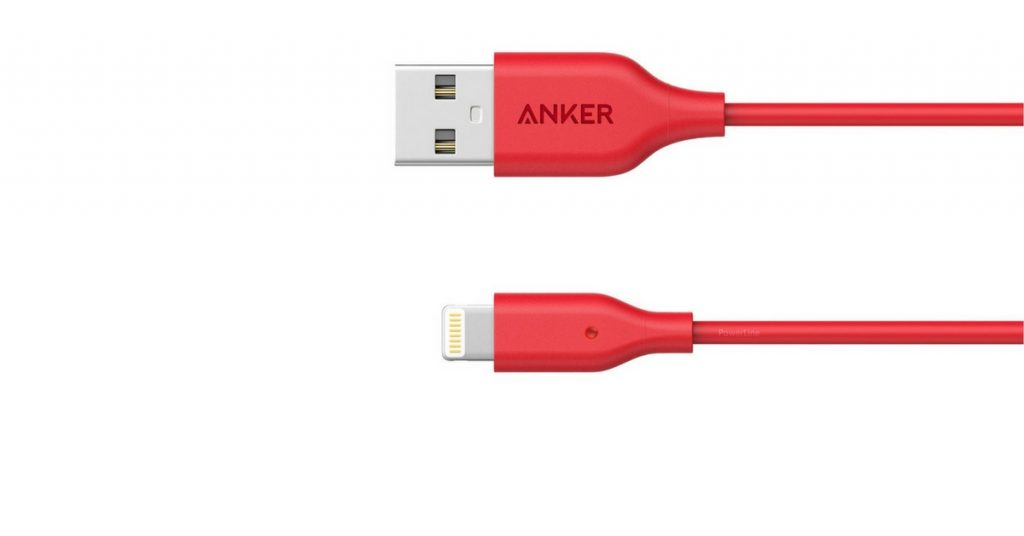 The charging cable for many apple products, including the new iPhone X to the iPod touch. The product is named the lightning cable simply due to their fast speed charge, due to their wide diameter wires and minimized cord resistance. Like many of Anker's products, the lightning cable is durable. The cable is 5x more durable than other original products also. The product's performance remained constant, no matter how many times the cable has been bent. The 3ft toughest and fastest cable product comes in black, grey, white, red, and blue. 
Anker PowerCore Portable Charger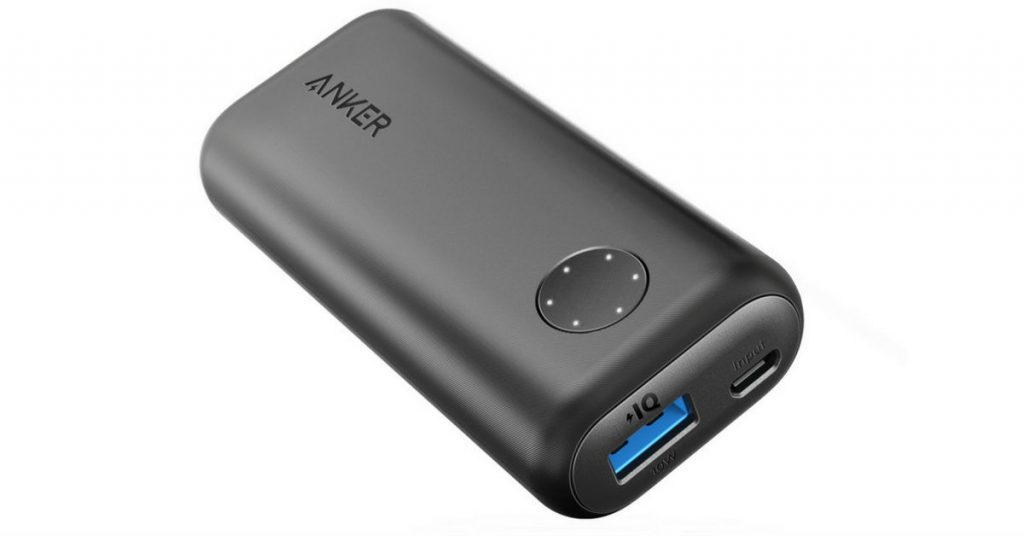 The Anker powercore ultra-compact 10000mAh portable charger is designed to be smaller than a candy bar. Their unique cut ridged-surface brings a new experience to users, allowing a precise grip to the charger. The surface is also intended to avoid smudges so the product is looking presentable always. This includes an output temperature control, high voltage protection, current regulation, and more. Their most distinctive feature is within their 8-light led sensor to detect the power percentage on the charger. One of Anker's most unique product and a good choice for the 2017 Gift Guide.
Mikol Marble Notebook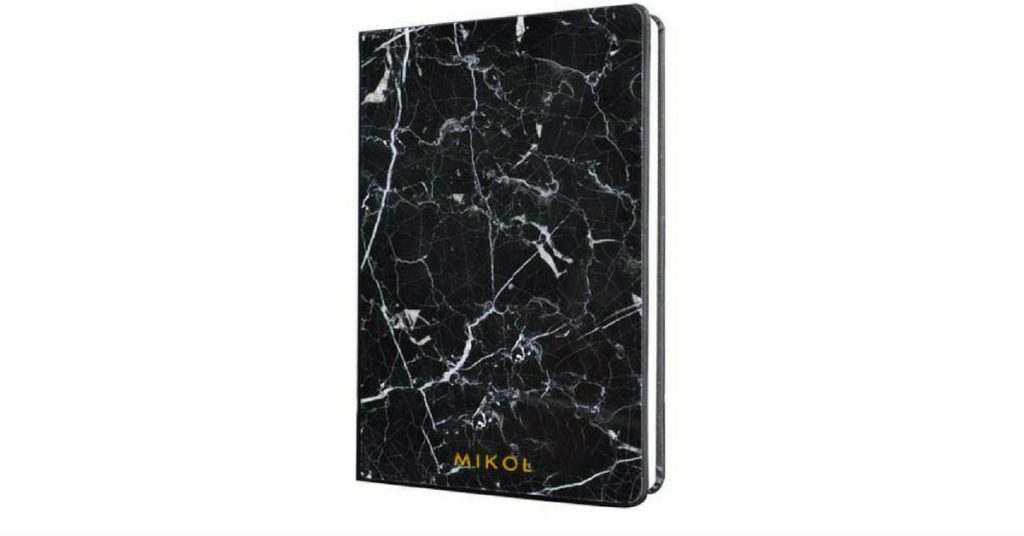 For writers, sketch artists, or simply anyone, Mikol provides an attractive notebook for a gift. The Mikol notebooks offer a Carrara white and the Nero Marquina style, made of 100% real natural stone from Spain. With this, their brand name is engraved in gold on the front. This can be altered by an additional $25 for a word of your choice engraved below. The notebook contains 180 pages of cream colored paper, while each section is divided up by a variety of different types of styles. One section of the notebook provided lined pages, the next a grid, and the last section, blank pages. A quality notebook for all types of talents.
Sudio AB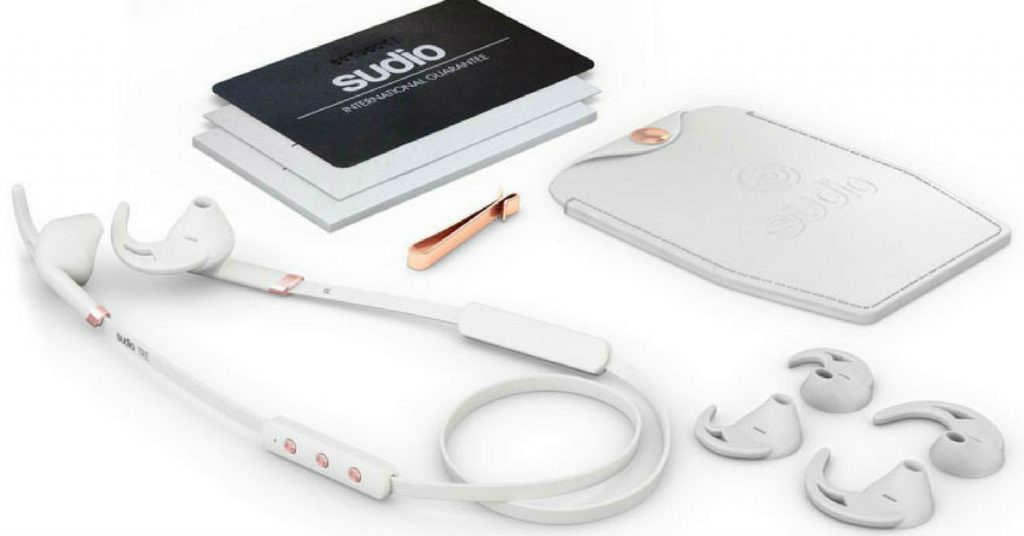 Headphones are an essential asset due to the digital age, Sudio AB are as aesthetically pleasing as it is practical. The wireless headphones are lightweight, easy to use, and are perfect for entrepreneurs who desire functionally and beautifully designed products. Tres headphones are ideally for office use, with the 9-hour battery life and quick charge capability. The packaging is simplistic and mirrors Apple's minimal designs. The headphones themselves come in neutral colors with an accent of black, gold, or rose gold that appears more like pink in person. Different size ear comforters allow fit for a variety of users, although long term wear can leave the ear a bit sore.
Ways To Drive Traffic To Your Blog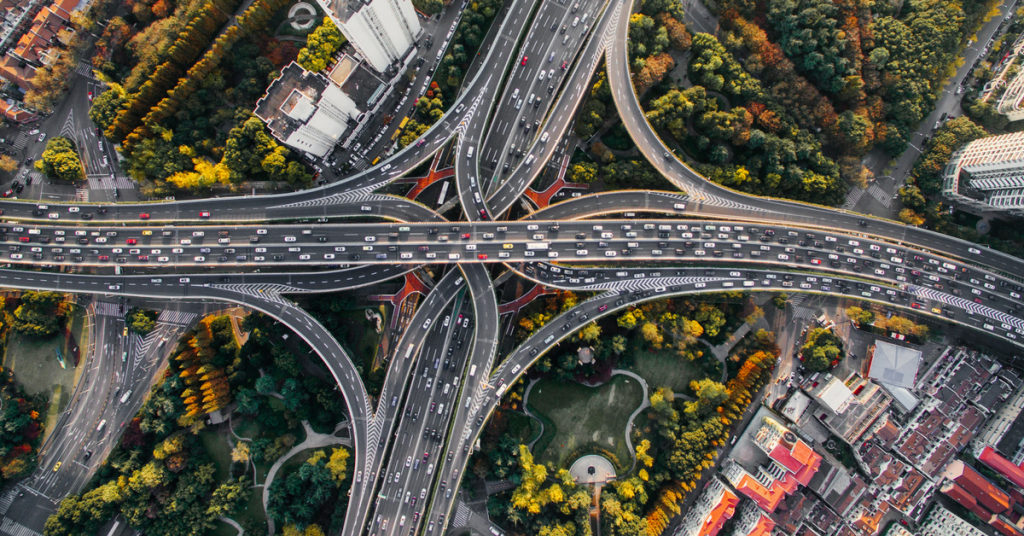 We've all been there before. We hit publish on our latest blog and wait for the avalanche of comments to come in, except they don't. When this happens we can't help but ask why. Before you lose your blogging confidence, here are some ways to drive traffic to your blog.
Share More Than Once
Most of us share our blogs across social media a few seconds after we hit publish. While this is sound strategy, there might be some people you missed during the first blast. To avoid too many people from seeping through the cracks, share your blog more than once. In fact, Garret Moon co-Founder and CEO of CoSchedule suggests that companies do not share content nearly as much as they need to. According to him we have a mentality of "share once and forget".
A better solution is to share the same blog multiple times depending on the platform. For example, you might want to share a blog across all your social media accounts the moment it is published. Two hours later, you can share again on Twitter, the next day on Google+ and Facebook, next week on Tumblr. Some marketers think that this is spammy, but nobody really pays attention what you do online and this is just a way to make sure that nobody misses anything.
Leverage Twitter
Twitter is a great platform to make blogs go viral. Here are some things to do right away:
Complete your Twitter profile, avatar and header image.

Tweet on a regular basis, at least once a day.

Retweet interesting and related tweets from other members.

When sharing a post, make sure to include an image. You can use Twitshot to make things easier.

Always use a hashtag (#) when tweeting.
Optimize your Tweet text too. The best practice is to put the post title first followed by the URL and your Twitter handle. This optimized Twitter text will encourage users to click on the link and to follow you at the same time.
Get Influencers to Blog For You
Gain credibility and possibly followers by getting social influencers to blog for you. This means reaching out to people in your niche with the biggest followers and then asking them to contribute to your blog. By getting these guys involved, you get exceptional content while accessing a powerful distribution channel in the form of the contributor's network. Unless your blog is super-prestigious, you might need to pay these influencers, but it is a good way to improve blog readership.
Include Visual Content or Videos
There are many studies suggesting that blogs with videos or images, especially infographic, find better engagement and more shares. Taking time and effort to add them to your blog can greatly impact traffic and readership.
Send Link To Relevant People
Send your blog to people or organizations that might be interested in what you have to say. Messages like "I recently published a blog on the impact of social media on entrepreneurs and thought you might be interested." Offer to reciprocate so that your offer becomes tempting. Sending out your blog gives you the potential to expand your network while driving traffic to your blog.
These tips are not a substitute for good content but these strategies are simply about squeezing some more so that you end up with even more traffic. So make sure you have great content that has always has SEO in mind to drive more traffic to your blog.
5 Ways to Attract More Business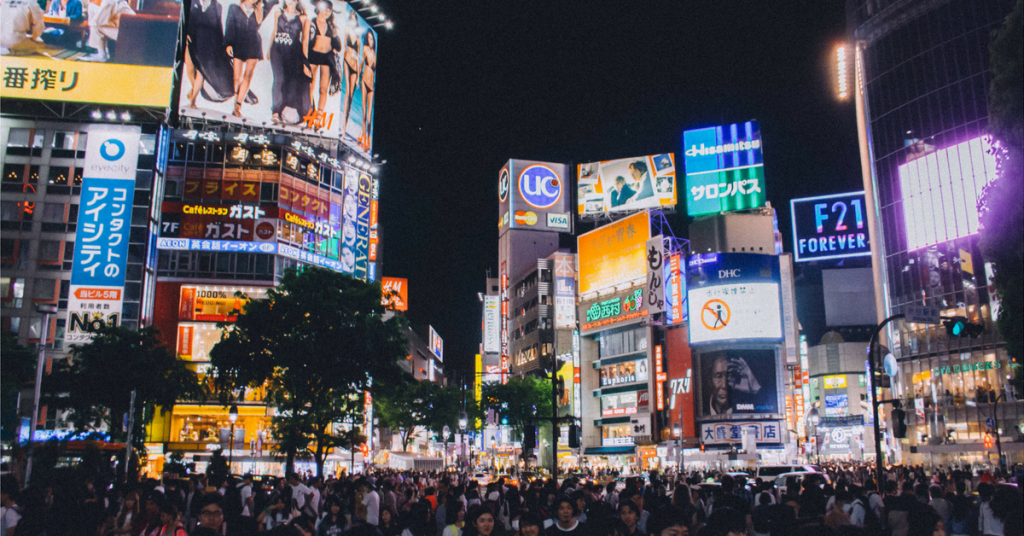 In this competitive era where every business is facing deep competition, it is essential to project a differentiating factor and adopt latest techniques for attracting more business to your business. It is often the failure of planning that leads to collapse and shut down of businesses. You need to have a proper strategy that can build a reputation of your business in the market. To run smooth and successful, have a prior construction of successive plans to target the potential customer base.
Here are 5 techniques to improve your business prospects.
Genuine Value
Be specific about the services or products that you offer so customers are not misguided. By going through the information that you provide, the targeted clientele must be able to understand the quality of your product or service offerings. Having a differentiating factor and projecting it effectively is essential to grab those choosy eyeballs of potential customers. Setting clear expectations and delivering the best within the deadline is the best way to retain customers and grow your business.
Business Website
The most important step to take when you start your business is to build your website. The website is your online identity and your biggest marketing weapon as far as the digital space is concerned. Make sure that the website is interactive, informative, and guides the visitors in the best possible way. It should be user-friendly and have the power to convert casual visitors into customers. Remember, a great website projects a great brand image.
Effective Communication
Be precise and dynamic when you communicate with potential patrons. Regularly updating your blog and listing the information related to your work will build a strong relationship between the reader and your business. Replying to queries and comments within a short time frame is very important and depicts that you value the interest which someone has in your business. Healthy communication will help frame a positive image of your business.
Socially Active
Socialization is very important in today's world. With billions of people on social media, these platforms have become effective marketing channels and one of the best source of generating prospective clients for your business. Having well-defined social media marketing strategies and getting your business highlighted on social media platforms like Facebook, Instagram, Twitter, and others has become essential. People these days have a tendency to refer to social media when they need any product or service and have a strong affinity for brands. The return on investment in case of social media marketing is also very high if the business adopts the right strategies.
Search Engine Optimization
This is the digital marketing technique that can help your business be listed on the top search pages of Google, Yahoo, and Bing. With a comprehensive list of well-researched keywords defining the nature of your business, SEO experts will target your business with informative content on the top search engine pages and improve your page ranking. Off-page SEO techniques have also become very important due to the cut throat competition in the SEO space.
Marketing Tactics That Might Be Scaring Your Customer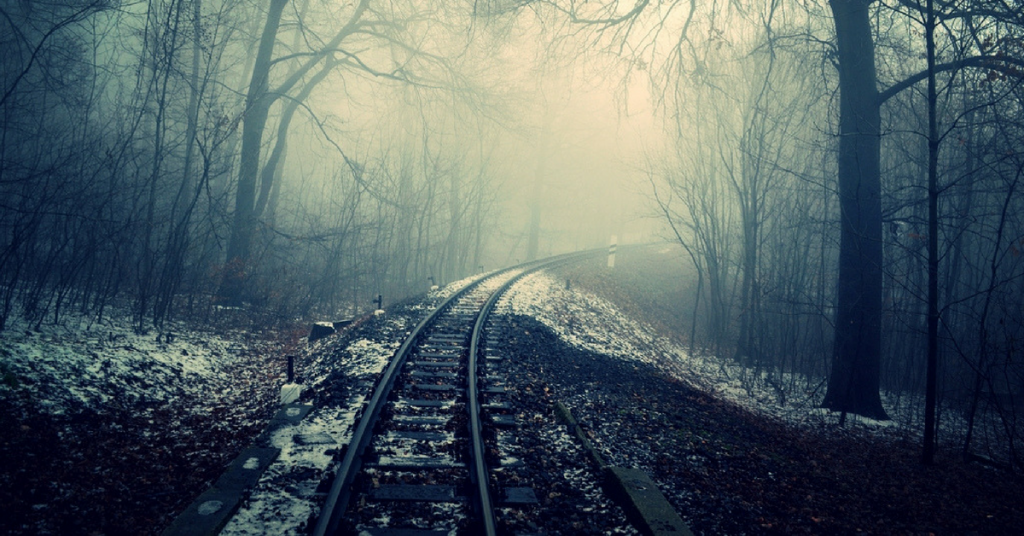 Scaring away customers is a real fear among businesses. When you're an entrepreneur, the goal is to attract customers so that you can convert them into sales. Unfortunately, there are online tactics that could be keeping your leads from converting into sales. Samsung's exploding Galaxy Note 7 is a big blow to the cellphone giant. Volkswagen's dubious emission results have resulted in losses for the company. These two are just a few examples of marketing gone wrong. Here are some marketing mistakes you could be making.
Unfriendly Web Design
When a new customer lands on your website, you want it to be easy for them to figure out how to navigate it. According to research, unfriendly web design is one of the reasons why customers do not linger on your website. To avoid dissatisfied guests, make sure that everything is easy to find. It is also best to have a FAQ section so that common questions can be answered easily. Make your call to action button clear and attractive. Prices and description of products should also be clear to avoid confusion.
Not Mobile Friendly
As the use of smartphones becomes more widespread, people are going to access the internet more and more using these devices. If your website is not mobile friendly and slow to load, your customers might get impatient and visit your competitor's website instead. Studies show that your website has to load in less than 5 seconds, or the customer leaves and goes somewhere else. Mobile ready websites are essentially pared-down versions of the original, which makes them load faster and fit in smaller screens.
Complicated Password Requirement
Most e-commerce sites require customers to register in order to facilitate the purchase process. Many customers are alright with this because having an account gives easier access. The problem is when you require your customers to give complicated passwords. Customers appreciate the security, but this is a double-edged sword. Your customers will forget passwords that are too complicated. One way to combat this is to use social media logins. This way, they have fewer passwords to remember and can share purchases on social media, which for you is a form of free advertising.
Poor Delivery Time and Options
One of the reasons why people shop online is the convenience. Free shipping is a good way to tempt customers, but studies show that fast delivery time outweighs it. Remember, online shopping is all about convenience.  A study from Dotcom Distribution states that 87% of online purchase decision is based on delivery time. Offer good and reliable delivery if you want to keep customers.
Inadequate Customer Service
Sometimes, the sale is not finished once the customer receives the item. There are instances where they will need additional information or assistance. Make sure you have live chat support, telephone support or even email. You might not need all of them but your customer might need 1 kind. Customers want a variety of choices for customer service. Remember that you want your customers to have a good experience when visiting your website because a bad experience could permanently turn them off.
Taking care of existing customers and attracting new ones is the very reason why businesses engage in marketing. Reinvigorate your marketing strategy by considering the tips stated above.