Holiday 2017 Gift Guide For Techies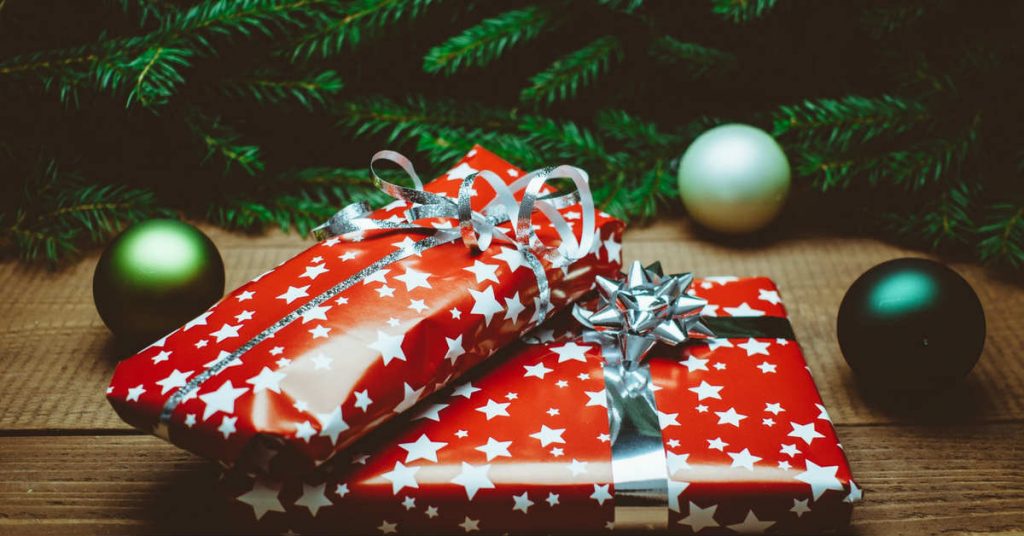 Gift giving is either a pleasant or overwhelmingly pressuring experience. There are various types of people to shop for and it is difficult to indicate their interest. More complications arrive as an entrepreneur, there is simply no time to look for gifts. Fortunately, with new and improved technology products being released, the search for gifts are located here with the 2017 Gift Guide. Everyone is an announced techie now in modern times with the release of newly different products. With the iPhone X, Qi charger, and more, no matter their level of tech-knowledge, these are the perfect gifts for techies.
Sewell Direct Mos Pack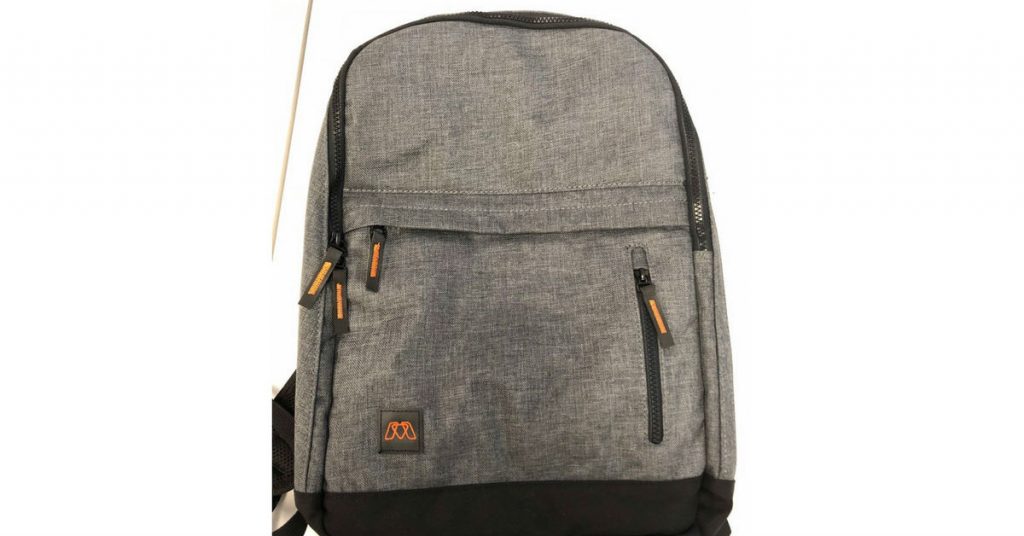 The Sewell Direct Mos Pack carries all of your electronic devices in an organized fashion. It is the backpack that allows you to plug in to charge your laptop, tablet, and more. The charging mechanic of the backpack didn't seem to be that useful at first but after a bit of adjusting it was convenient and quick for me to unload my laptop and begin work. The one thing I want to have seen was the ability to have the charge stay stationary since it was sitting in an uncomfortable position in the bag, additionally I had a protector on my laptop making it unable to fit into the dedicated pocket for the laptop. With its durable and rigid designs I can safely say it could protect my laptop and with all the custom navigation with all the wires I had, organization was easy. Especially the top pocket, which held my most used items and was quick to access most importantly.  
iPhone X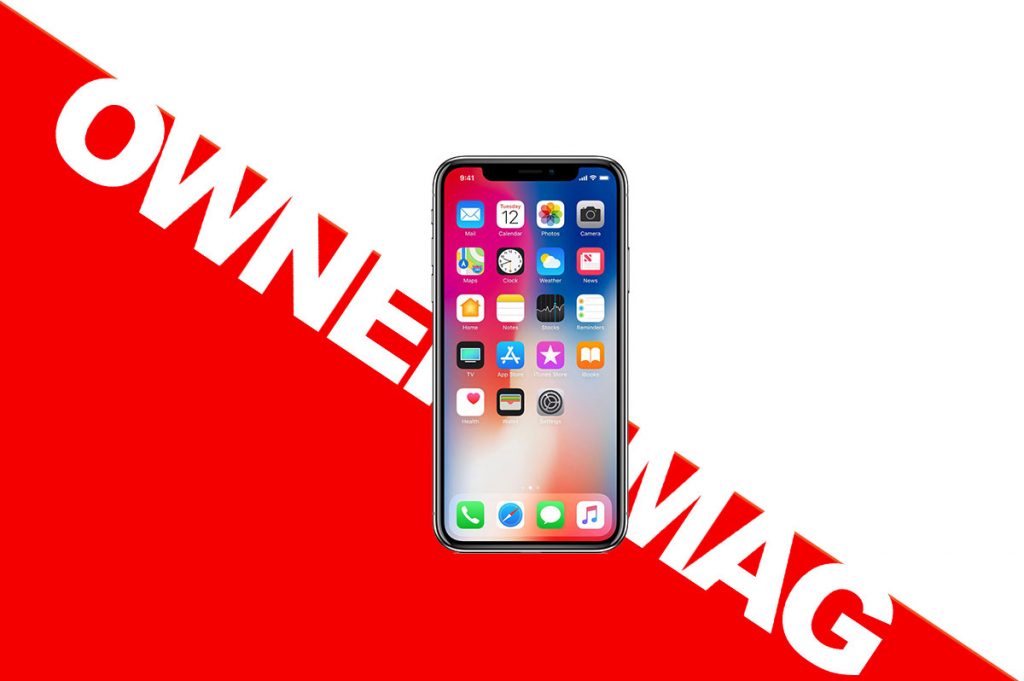 In honor of the iPhone's 10th anniversary, Apple released the iPhone X in November, just in time for the holiday season. The upgrade contains numerous features that are highly beneficial. With the removal of the home button and the add in on a wireless charging option, the iPhone X stands out from their past models. A Qi charger will come along in the order to wirelessly charge your phone, however, the most popular upgrade is within the camera. The dual Optical Image Stabilization helps avoid blurry pictures due to camera shakes, and as a result, produces intensive high quality photos. Although the iPhone X is also water and dust resistant, their camera feature is an upgrade that is unmatched. The ultimate gift that is desired from all techies and the first choice in the 2017 Gift Guide. 
Choetech Qi Charger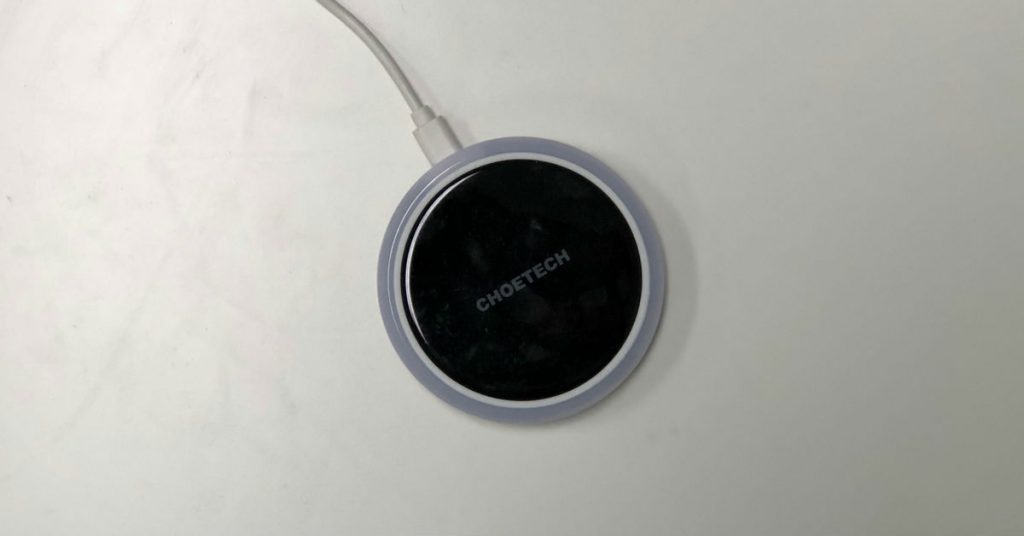 Choetech reveals their new wireless charging system for the iPhone X with the Choetech Qi charger. Upon initial review and opening the box, the overall quality was lacking, but after placing it on my desk, I can't stop using it. A few weeks back, I purchased the iPhone 8 plus. Yes, I know. Judge me., One of the leading selling factors for me was the wireless charging. I never knew I needed the wireless charge, until using it. At my office desk I have the core nerd essentials, funko pop toys, legos, computer stand, keyboard, and my Choetech charger. I use the wireless charger primarily in the office and can grab my phone and go as I wish.
I decided to go a step further and take the charger home with me. I placed it on my night stand and in order to indicate if my phone is charging, you are met with a rather dim light. Contrary to their competitor product, ROCK qi charger which has an extremely "loud" light that turns an entire dark room light.
After leaving the phone on the charger overnight, I did notice my phone was considerably hot. Not drastic, but it was indeed warm to the touch. I found with this product, it's best to use the device in an office setting that promotes the use of place and grab.
Incase DJI Mavic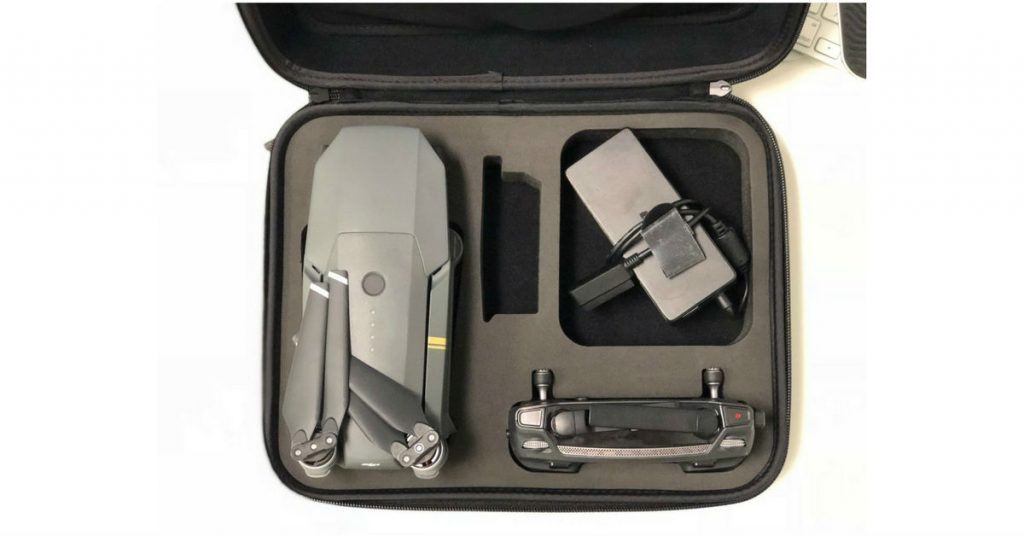 Incase contains various technology products that are subdue. This is by far the best case for any magic pro users. Upon opening the case, you immediately see the foam casing that will secure the magic pro, controller, extra batter, and various items in it's case. The foam casing layout alone is enough to already win as best in class, but not to mention there is additional space to store things like extra propellers, entire charging unit, and more than likely a third battery (I did not try this personally)
The overall weight of the case was light and can easily fit on any carry on/check in luggage or backpack. Upon testing, I accidentally dropped the incase carrying case and the magic was still securely tucked away, unscathed without a scratch.
Overall, this compression case was marvelous and perfect for the 2017 Gift Guide, but it's as expected from a quality company like Incase.
Anker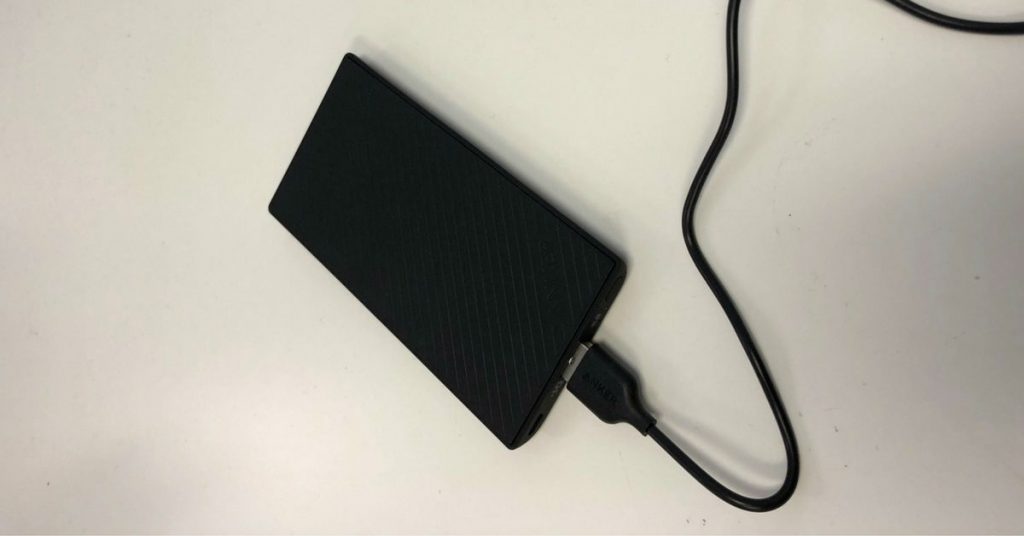 Anker's Powercore Slim 500 Charger is a light and compact battery. In offering a fast charge for both Androids and Apple devices, this is a gift for techies, travelers, and anyone who possesses a mobile device. Anker's slim charger is designed at a uniquely perfect size to carry with your phone. The weight also is light but the most impressive feature is within the speed charge to almost any device of up to 2A. Identified as part of an essential 2017 gift guide for mobile users.
Twelve South Hirise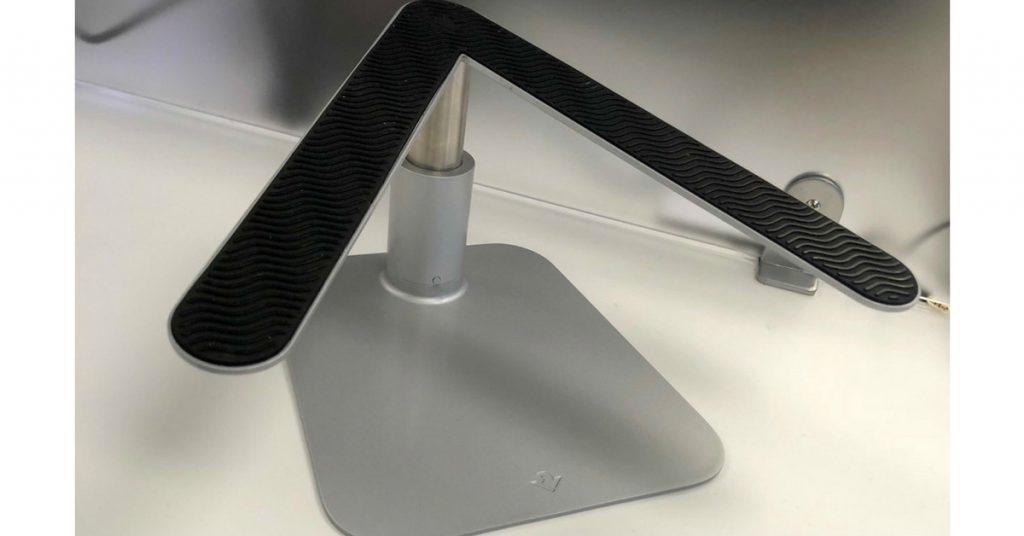 The height adjustable stand for MacBooks deliver a comfortable working position for the office, and at home. The Twelve South Hirise has a soft silicon grip to your laptop without damaging it, that is additionally attached to a V-shaped arm. With a structure that has an opening at the bottom with the V, this product allows complete airflow around your laptop in case of overheating. The adjustment lifts your MacBook between 2-6 inches above the surface to support good posture. This product prevents you from slouching and is perfect for tech entrepreneurs that are working on their laptops 24/7. The Twelve South Hirise allow entrepreneurs to get work done safely.  
Nomad USB Charging Hub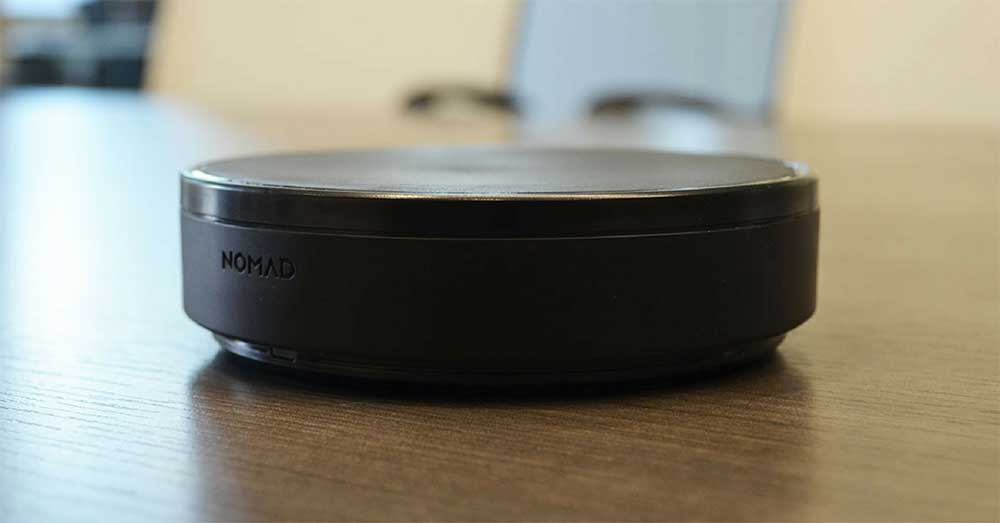 Tech entrepreneurs are on a constant move and are dependant on their phones. These mobile devices guide all communication and business activities so without it, entrepreneurs are inhibited from work. With the Nomad USB charging hub, you and the whole team can charge their devices from up to five different stations. The availability in multiple charging outlets allow users to destress about finding a station to charge their phones. Uniquely, the Nomad USB charging Hub has an ambient light sensor that mutes the LED indicator in the dark. An essential 2017 gift guide choice for a business team.
Super NES Classic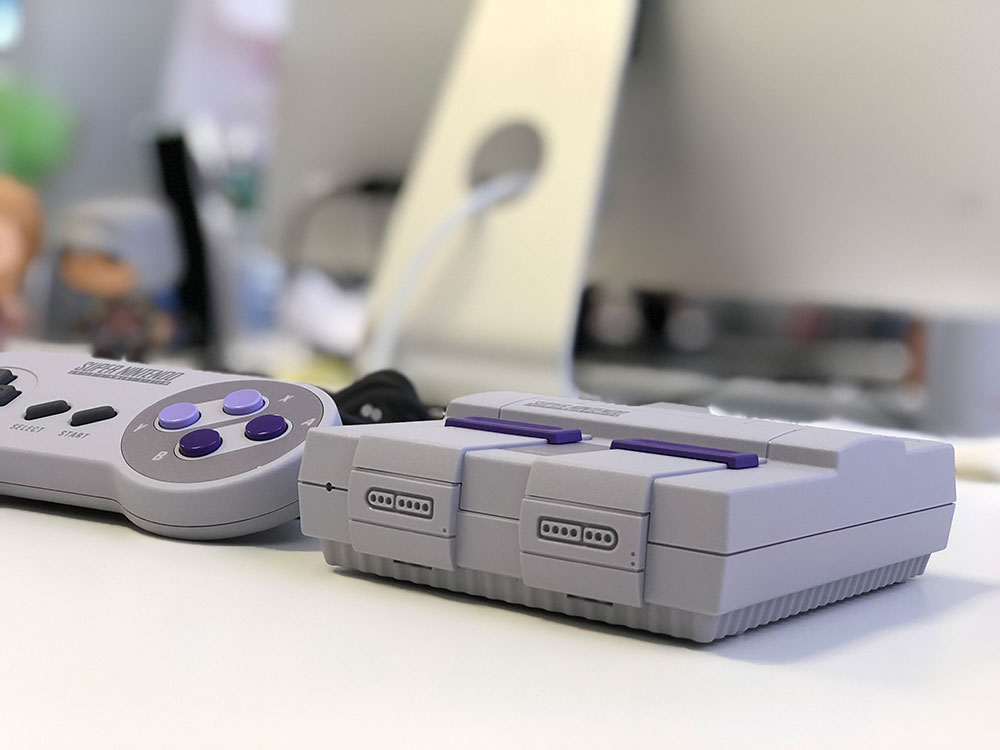 A collision of modern technology with classical components, the Super NES classic is a nostalgic gift to receive. To fully relive your childhood, the gaming system offers the Super Mario RPG, Donkey Kong Country, Street Fighter, and more games from the original Super Nintendo. The product has a SNES Classic Edition Console, two controllers, AC adaptors, and HDMI cables to come along to complete the purchase. There is an additional HDMI cable to grant access to play the games on your television. The Super NES Classic is an absolute choice for a 2017 gift guide for techies.
How Office Design Enhances Productivity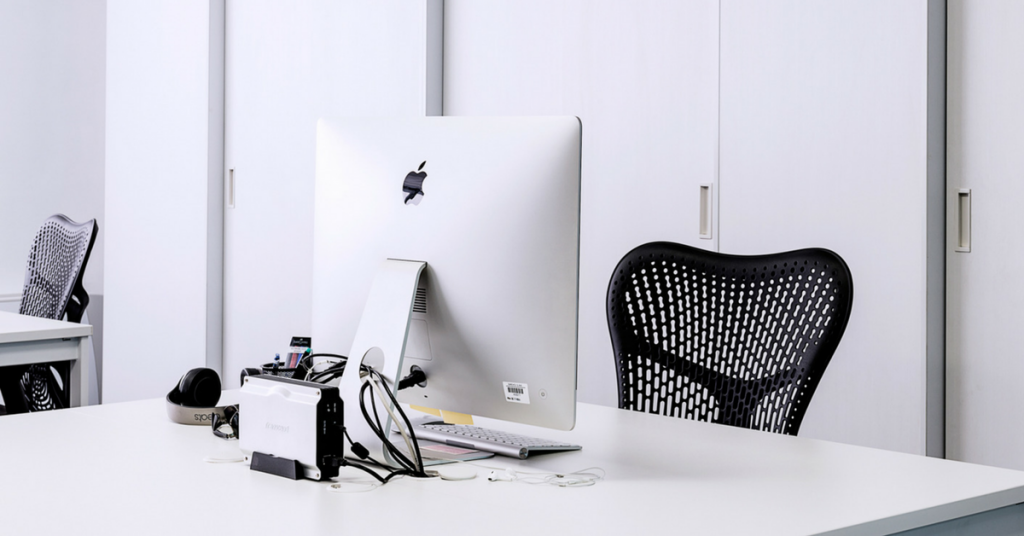 Did you know that how your workplace design can impact the productivity of your employees? Aside from this, office design also affects employee safety and health. A study by international architectural firm Gensler in the US states that even small workplace designs such as lighting and spatial layout affects employee productivity. So how does environment impact the health, safety and productivity of employees?
Sitting Down
Our work has a big impact on your health. Most of the time employees spend a lot of time on their desks, so they are becoming sedentary. As we all know, sitting down for long periods of time has adverse affects on our health. It makes us gain weight, which in turn can lead to more problems like heart disease and obesity. Getting sick could lead to more days away from work or hospital stays, which could inhibit productivity of the employee.
Designing office spaces that encourages movement or walking can help curb these problems for employees and employers alike. There are workstations that are designed to be used in either sitting or standing position. An open space design also encourages employees to walk from one section of the office to another. Sometimes something as basic as an ergonomically correct chair can help prevent ailments like back aches.
Lighting
Good lighting can help people see details clearly and increased visibility can help increase productivity. But, this does not mean to say that you can skimp on lighting in the office because a 1983 study shows that poor lighting is connected to low production levels and social satisfaction among employees. Many offices are composed of cubicles to give employees privacy to do their work. However, the cubicle arrangement also blocks natural light, which means that some employees are not exposed to natural lighting during an entire work cycle.
Humans are wired to seek natural lighting. In fact, all office workers in Europe must have exposure to natural light. Employees who had the best views were the most productive and were most likely to describe themselves as healthy.
Noise
Acoustics is another key contributing factor to productivity. To achieve acoustic comfort, the office must have appropriate acoustic support that is conducive to interaction, confidentiality and concentrative work. If it is too noisy, workers will not be able to communicate with each other let alone concentrate.
Other Factors
Aside from these factors, employers should also provide workers with suitable ventilation, access to greenery and the gym to help encourage healthy lifestyle. Even something as basic as giving them access to increase or reduce temperature in the office can impact their productivity. Employers should also encourage employees to personalize their workstations so that employees are happier. Work space design should allow employees to socialize with each other easily while at the same time giving them access to views and privacy, so that they can work properly and productively.
Good lighting, comfortable furniture, pleasant color schemes, and access to views or natural lighting can help generate positive energy in the office and employee mood. 79% of UK based employees report that a good working environment is important to their sense of job satisfaction.
Things To Think About Before Quitting Your Day Job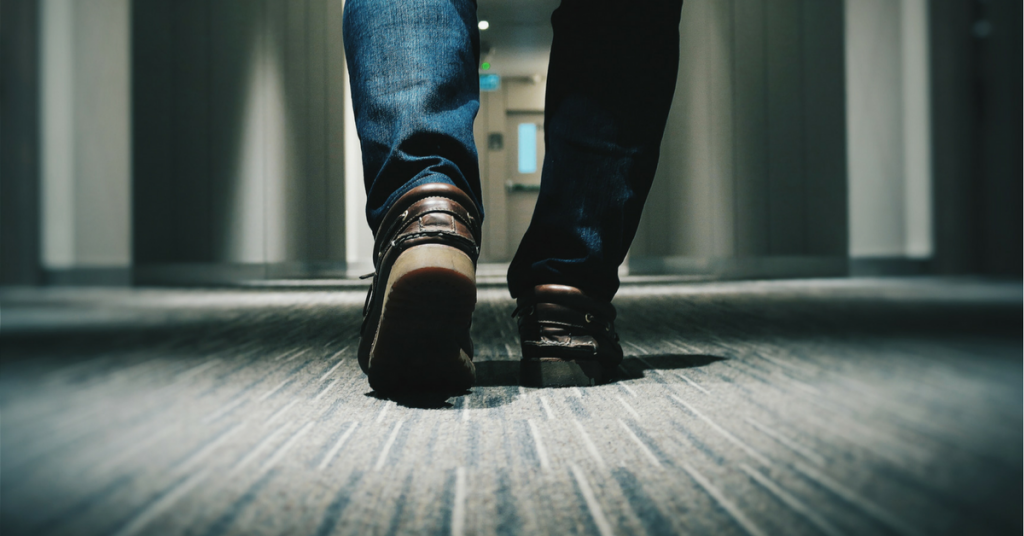 If you're thinking about quitting your day job to go full time as a businessman or freelancer, there are many things you need to consider first. First of all, your job is like a security blanket. Letting go of it might sound adventurous at first, but it also comes with certain risks. Before you result to flipping a coin or removing the petals of a flower, here are some things you need to think about before taking the plunge.
Flexibility
Going into business or freelancing will give you flexibility for better life-work balance. Going to business for yourself will allow you to adjust your schedule so that you don't feel like you're chained to your desk the whole day. This is very beneficial, because you can work out your own schedule to fit your lifestyle. If you have children for example, you can be home when they are sick or when they're home from school. Going into business or freelancing is also a good option for people who like to travel.
Benefits
One of the many reasons why people stick to their day job is the health benefits. This is a big factor to consider should you decide to quit. Health, dental, and retirement benefits can be expensive to put up on your own. Before deciding to stop working, make sure that you can afford to pay for these on your freelancing or business income. Work up a number before you decide to see how many clients you need to sustain paying for insurance on your own. Knowing how much you need will also result in a smoother transition when you leave your job.
Nest Egg
It is also easier to leave your day job if you have your finances in order. If you're not sure if you can afford it, try to figure out how much you need as an emergency fund to serve as a buffer. This isn't strictly for emergencies like getting sick. This will serve as funding for daily expenses until your business becomes profitable. One of the best ways to figure this out is to write several business plans to flesh out your ideas. Not only will this allow you to strategize if plan A does not work, it also gives you an idea what you will do using different scenarios.
Your Job Is Failing You
Do you feel yourself stretched too thin or unfulfilled? This might be because your job is failing you and quitting might be the answer. A business or going freelance, on the other hand, will give you time to think about or try new ideas. It will be like breaking out of the 9-5 routine and going on an adventure on uncharted waters. If you feel trapped, quitting and starting a business might just be a good option for you.
Self-Starter
You also need to ask yourself if you're a self-starter. When you're in charge of your own schedule, it might be tempting to get up later or to procrastinate starting something. When you don't have a boss looking down your shoulder, you need to be a self-starter and self-motivator to get yourself going.
Deciding to quit your job to start a business or to go freelance full time is a big decision. Considering the above factors will help you decide if striking it out on your own is a good fit for you. It is also best to remember that you can find another job if it does not work out for you.
Make The Most Out Of Meetings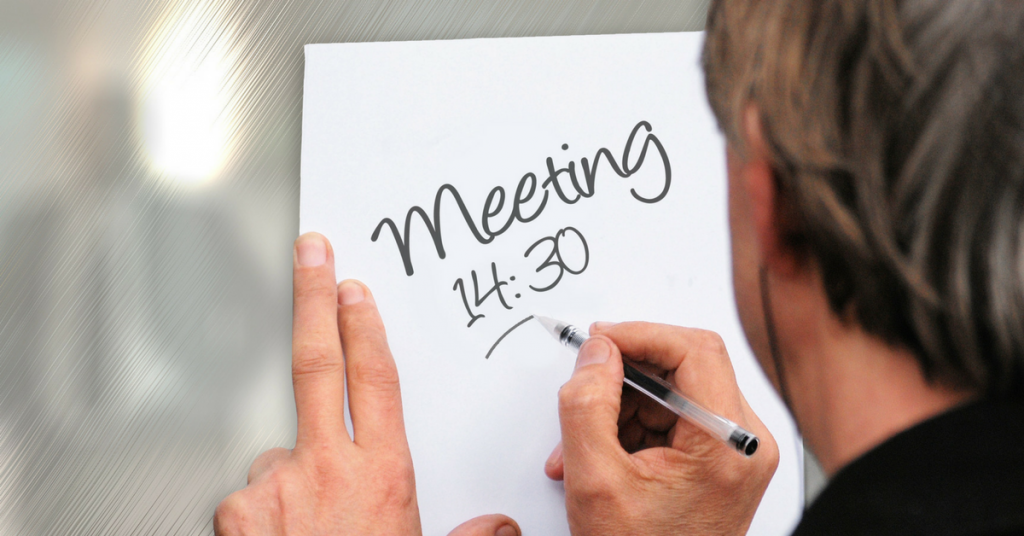 Companies invest lots of time and energy to conduct business meetings. It can be frustrating if the meetings fail to bring the desired result. Meetings can be painfully boring and you may try to avoid it, but with proper steps, you can come out with a winning smile from the conference room.
Be prepared
You are invited to a meeting with a definite purpose. Be prepared to be an active participant in the discussions. Try to know the topic of discussion. Keep your notes ready. Plan how you want to execute your points. The more you do your homework, the more confident you feel about the proposed meeting.
Develop a plan and write a summary
Once you know what you want to accomplish in the meeting, you need to develop a plan to execute it. Write all the major points you want to communicate in the meeting on a paper. Avoid complex language. If you use lucid language, everyone can follow and understand you. If a written summary is ready in your hands, you feel more confident before entering the venue. Be prepared for the questions. Try to answer the questions patiently.
Network
Try to build a network for yourself when you participate in meetings. Arrive early and have some time to get to know the people. Mingle with all the participants of the meeting with some casual conversations. Building a good working relationship with the people outside your team can help you progress in your career.
Smart use of time
It is very important to finish your presentation within the time limit. Do not stretch the duration of the meeting with an unending series of questions and answers. People may not encouragingly listen to you if you extend it too long. Participants should not feel that their time is wasted.
Participate and encourage participation
Most people do not find meetings engaging enough. They either play with their phones or whisper within themselves. You can impress everyone with your listening skills. Do not distract yourself from the discussions. Ask appropriate questions after each of the presentations at the meeting. When you present, try to maintain eye contact with the participants. Appreciate when they ask you good questions. You can add some variety in the stiff environment of the meeting by arranging some creative games in-between.
Learn from the past
If you have been to business meetings before, you already have a clue how to go on with your idea. Learn from the mistakes you made before. If this the first time you are participating in a meeting, get some information from your team or review the past presentations made by your seniors.
Time to shine
When you are invited to an important meeting, make the most of it. Do not be apprehensive. Take it as a chance to show your potential as an employee. Your seniors will appreciate your efforts when you prepare yourself hard for the event. When you participate actively in the discussions and ask intelligent questions, you get a chance to impress your colleagues.
Meetings are a part of the modern corporate world. You cannot afford to miss all the meetings. If you can prepare yourself well for the meeting, you feel more positive and confident.