These Copywriting Statistics Will Help You Increase Conversions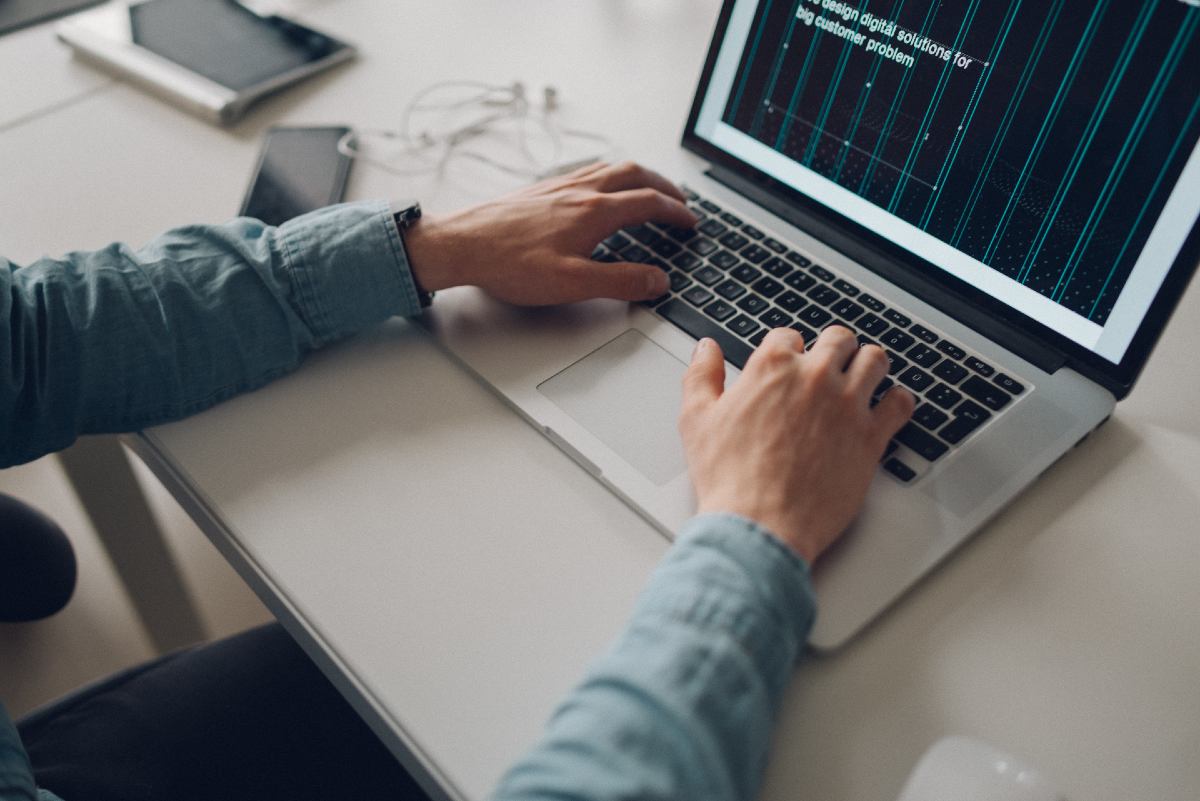 The art of copywriting is another skillset every writer wants to master. If you're writing for a brand, copywriting can arguably increase sales. That's because excellent copy seeks to achieve a particular goal. Whether it's conversion, app download, email sign-up, or website traffic, copywriting should be in every marketer's arsenal. If you don't believe how effective copywriting is, read until the end for some copywriting statistics to persuade you.
But first, let's define exactly what copywriting is.
Some people interchangeably use content writing and copywriting. However, both are different. Those compelling headlines on ads, landing pages, and print materials belong under copywriting. Did you know that 80 percent of readers never read past the headline? This is what makes copywriting different. It aims to influence action. It aims to sell, download, or click. On the other hand, content writing aims to educate and foster customer relationships.
If you're not an expert on both, it makes sense to hire someone who is. Did you know that 74 percent of online users are meticulous about spelling and grammatical structures? Any spelling or grammatical error can turn off prospects before you get your message across. That's why 64 percent of B2B advertisers hire third-party copywriting services. Copywriting also revolves around succinctness. On top of that, there are other vital factors you must consider when writing a copy that sells.
5 Elements of Copywriting
Copywriting should be short and straightforward. It shouldn't beat around the bush. However, it must make the readers feel like they're missing out if they don't take action. To achieve that, consider these five factors:
1. Know your audience
Doing market research to know your audience more is crucial in copywriting. You can do this in many ways, like surveys, A/B testing, or polls. HubSpot says 17 percent of marketers A/B test their landing pages to increase sales.
Knowing your audience's age, gender, education, culture, language, and more helps you craft better copy. This also allows you to align with your audience's vision, principles and resolve their pain points.
2. Focus on benefits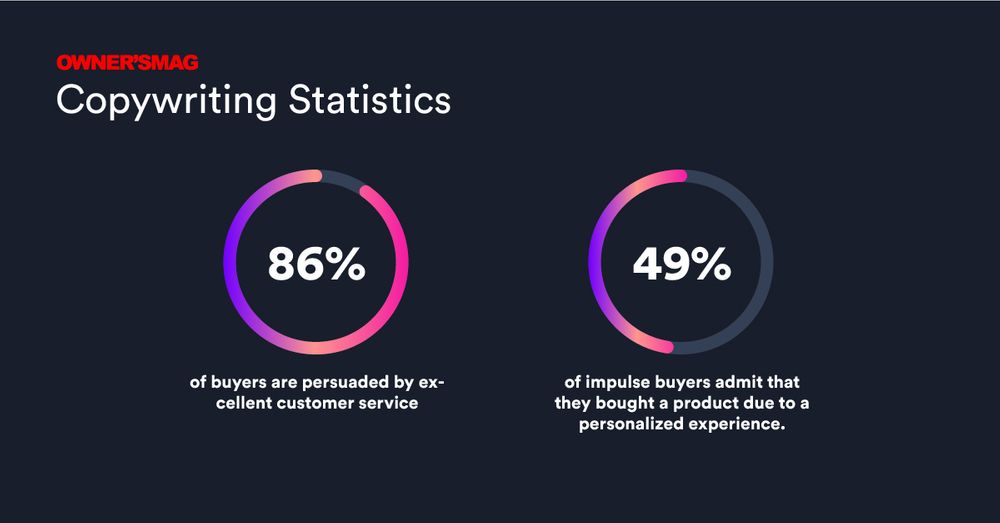 Jot down all your product features, then discover what benefits you can offer to your audience. For instance, if your brand has excellent customer support, showcase that in your ads. Did you know that 86 percent of buyers are persuaded by excellent customer service?
A personalized experience makes consumers feel more special. In fact, 49 percent of impulse buyers admit that they bought a product due to a personalized experience.
3. Create compelling headlines
No matter how visually appealing your ads are, your headlines still play a significant part in getting prospects to read your offers. And if you can't make them read your offer, then you'll never drive them to the call to action in the end. On average, eight out of 10 people read the headlines. Unfortunately, only two out of 10 will read the entire copy.
Also, a website's traffic may vary up to 500 percent based on the headlines alone. To create compelling headlines, here are some tips:
Write the headline in seven words or less
Keep it simple
Let it summarize what the offer is about
Feature numbers
Make typography appealing
Headlines should answer one of the 5 Ws
4. Include a call to action
You can't expect your copy to convert a lead without a call to action. Every landing page, online ad, or email should include a call to action to make readers take the next action. However, make your call to action captivating. HubSpot says personalized calls to action increase your chance of getting a conversion by 202 percent.
Here are some copywriting statistics and tips on calls to action: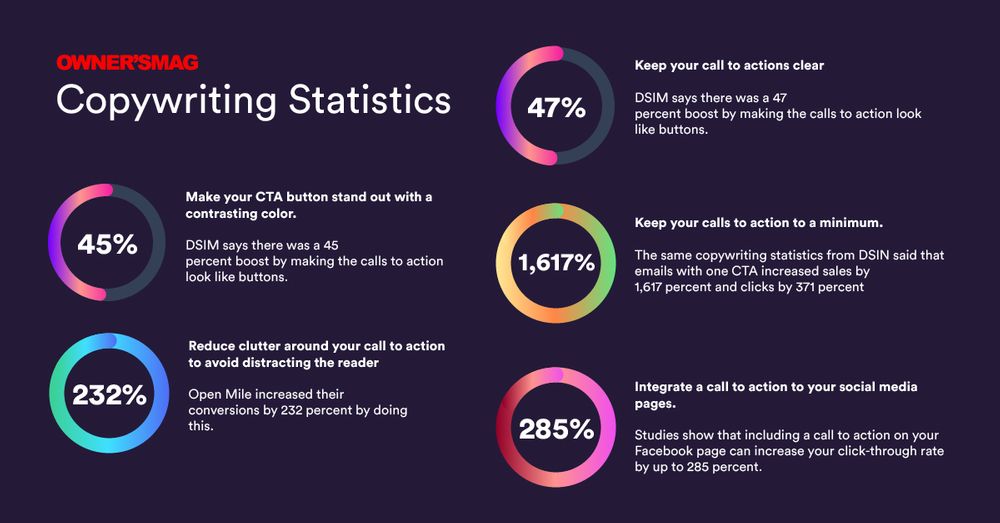 Make your CTA button stand out with a contrasting color. DSIM says there was a 45 percent boost by making the calls to action look like buttons.
Reduce clutter around your call to action to avoid distracting the reader. Open Mile increased their conversions by 232 percent by doing this.
Keep your calls to action clear. DSIM says 47 percent of brands included a clear CTA on their websites that took readers less than three seconds to see.
Keep your calls to action to a minimum. The same copywriting statistics from DSIM said that emails with one CTA increased sales by 1,617 percent and clicks by 371 percent.
Integrate a call to action to your social media pages. Studies show that including a call to action on your Facebook page can increase your click-through rate by up to 285 percent.
5. Complement with visuals
Visuals are crucial to your advertising strategies. Indeed, a compelling copy can undeniably cut the mustard, as what these copywriting statistics show. However, visuals can convey better messaging for readers. It also gives your advertisements creative storytelling that can lure users in.
A Venngage study shows that 22 percent of marketers state that design and relevant data were the most significant challenges they faced. Also, 12 percent stated that gearing the content and design to create visually appealing ads is another big challenge. And this is why marketers should entrust the graphic design task to experts like Penji.
Here are some copywriting statistics on graphic design: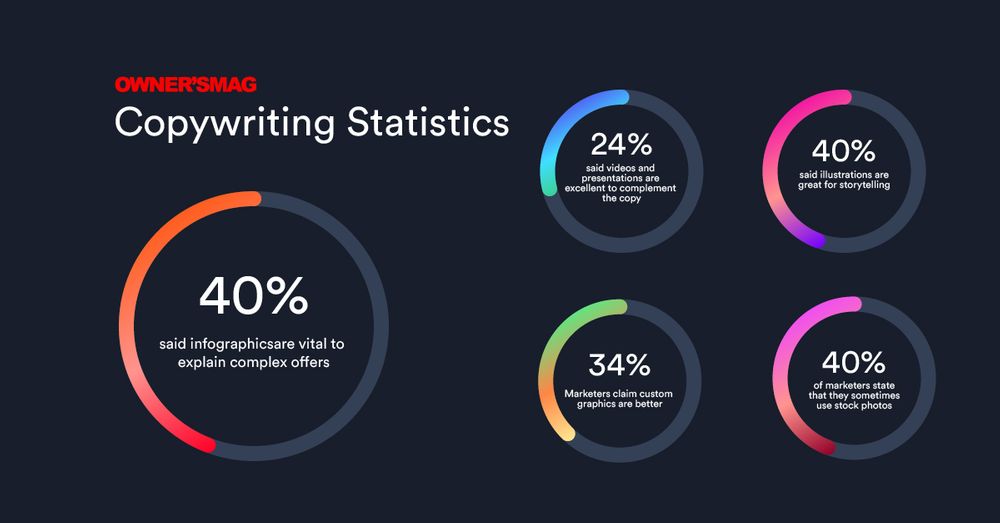 40 percent said infographics are vital to explain complex offers
24 percent said videos and presentations are excellent to complement the copy
40 percent said illustrations are great for storytelling
34 percent of marketers claim custom graphics are better
40 percent of marketers state that they sometimes use stock photos
Conclusion
When writing copy, write with the users in mind. Tell them your product features and benefits, and show how the benefits will ease their pain points. Then show them how nice it would be if they experience these first-hand. Additionally, instill a feeling of FOMO in all your offers. According to OptinMonster, seven out of 10 millennials experience FOMO or the fear of missing out.
Also, 56 percent of people have a fear of missing out on news and events. If you instill a sense of urgency in your advertisements, especially on social media, you'll get users to act.
These copywriting statistics should be enough to make you create the most compelling copy on all channels. If you want to outsource your copywriting needs, check out Content Fuel.
Is X Advertising Worth It in 2024? …Probably Not.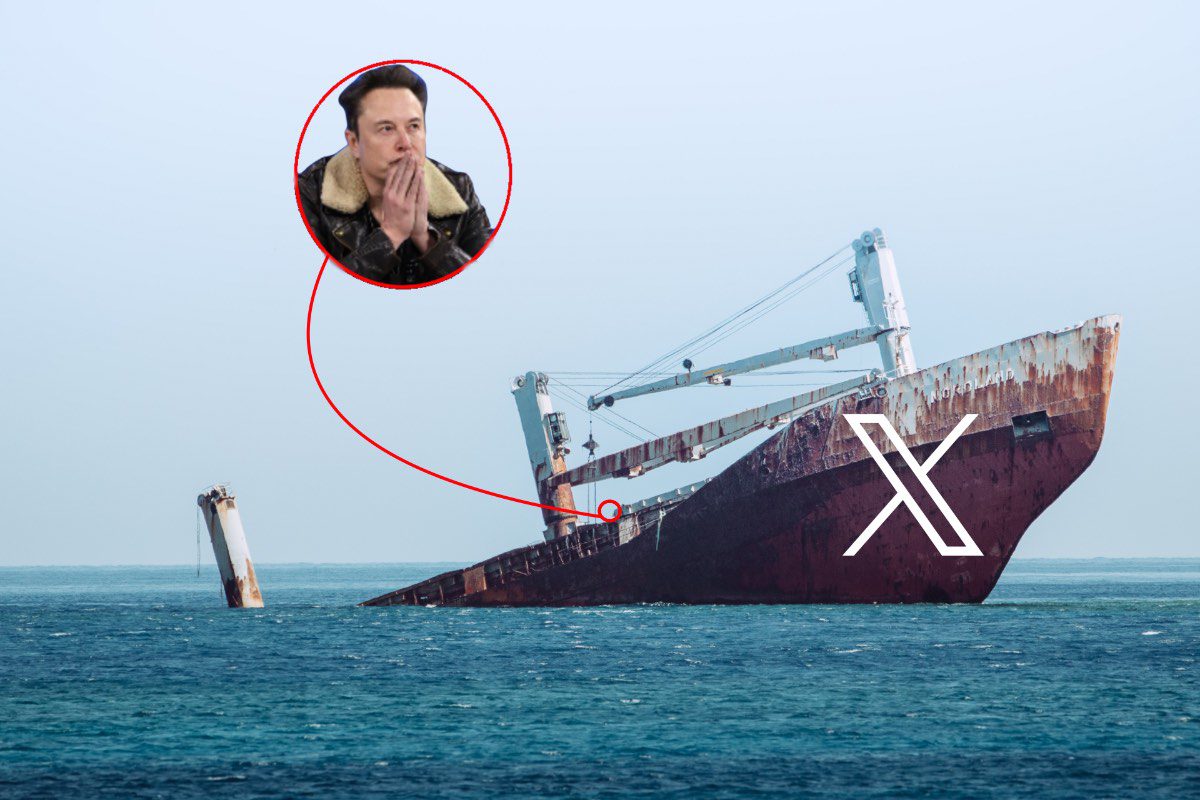 It was just a week ago that X chair Elon Musk told former X advertisers like Disney and Apple to "go f*ck themselves." And in a shocking twist, it didn't bring them back.
This all marks a dramatic turn the-artist-formerly-known-as-Twitter has taken over the past year. At the start of 2023, advertisers were bullish that the richest person in the world could turn the stagnant social network around. Now, the opposite seems increasingly likely.
As we enter 2024, many advertisers are asking the question: is advertising on X still worth it? Let's take a look.
The war on X advertisers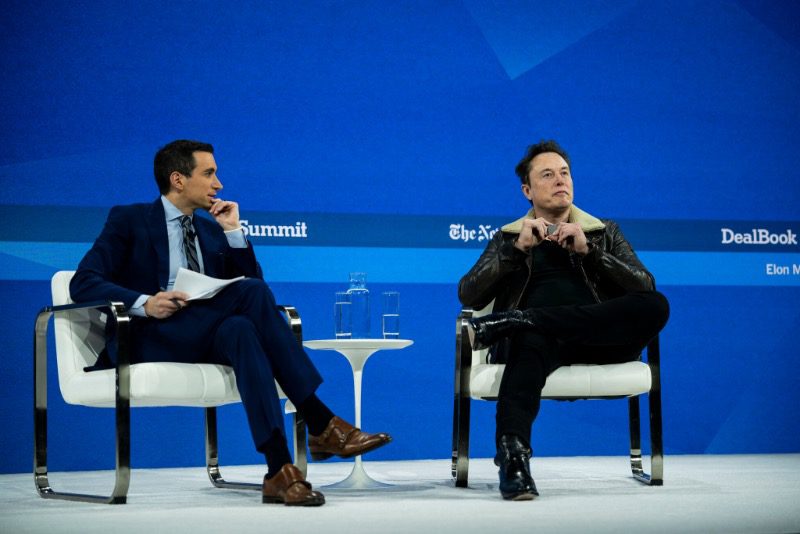 (Image source: The New York Times)
The problems started almost as soon as Musk's deal to buy Twitter closed. By November 2022, NPR reported that they'd lost 50 of their top 100 advertisers. By February, more than 500 of the top 1000 had left. Their concerns included impersonation, staff shake-ups, reinstating banned accounts, and more.
Amidst all this, Musk made efforts to stem the bleeding, including offering flashy deals for advertisers and, eventually, hiring Linda Yaccarino to take over as CEO.
But at the same time, he lashed out at those who'd left, threatening them with lawsuits and accusing them of "[hating] free speech in America." This cycle continued throughout 2023.
Things took another turn in October when Musk personally endorsed an antisemitic tweet accusing "Jewish communities" of promoting "hatred against whites." Musk has apologized, but has not deleted the endorsement.
This seems to have been the final straw for many major advertisers, including Disney and Apple. Musk seemed pessimistic at the NYT DealBook Summit, saying these advertisers would likely kill the company.
What marketers are saying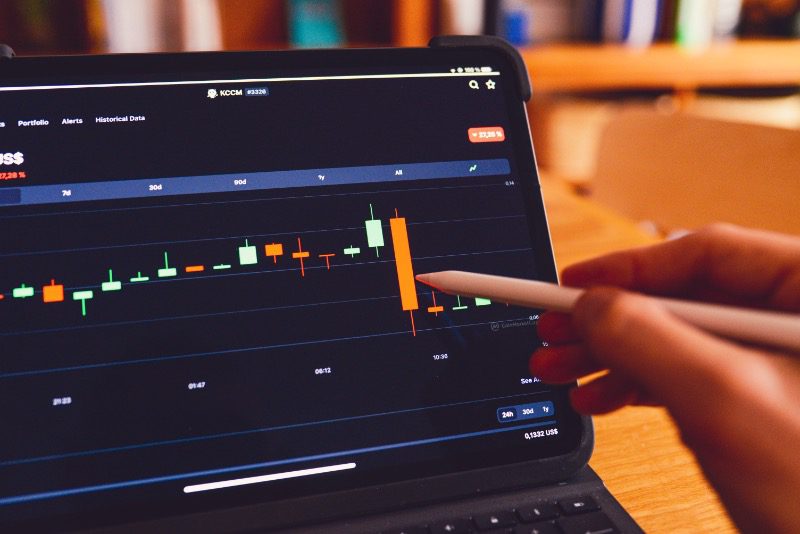 Marketing consultant Lou Paskalis told the New York Times that those who've left X won't be returning. "There is no advertising value that would offset the reputational risk of going back on the platform."
Other outlets report the same. Companies feel that X advertising could stain their reputation—if not now, then the next time Musk starts a fire.
Penji is a leader in the design-as-a-service industry, offering creative services to businesses and agencies at a subscription rate. We spoke to Harper Goldman, a senior member of Penji's marketing team, to get insight into how the marketing industry is responding.
"On the one hand," she says, "of course the advertisers were going to leave. That's the whole tension of the internet. The less rules you have, the less money you make."
"On the other hand, Apple pulled out before, and then they came back. I don't think any company's actually faced blowback for advertising on Twitter—it's still seen as a regular social network—so if there's money to be made, they'll probably be back."
That raises the question: is there money to be made?
Is X advertising worth it in 2024?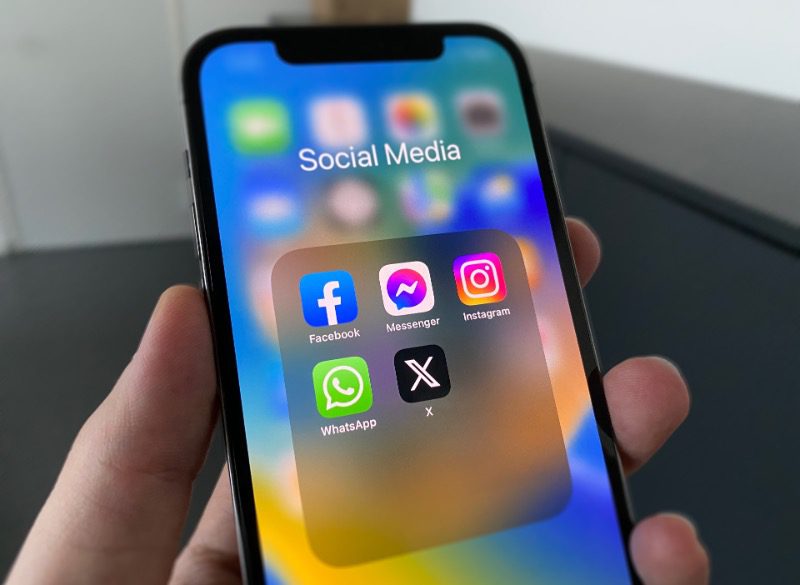 Look, in light of Musk's statements, we're not gonna tell you you should advertise on X. But there may be some upside.
When a majority of top advertisers leave a platform, it creates a lot of cheap inventory. CPMs for advertising on X have reportedly been slashed since Musk took over. The platform still gets a ton of traffic, so making use of it can be a way to stand out… if you want that kind of attention.
Here's the thing: the downside of X isn't just association with Musk. Musk's takeover has led to a huge spike in stolen content and impersonation, which the dwindling moderation team struggles to keep up with.
As it becomes a less reputable platform, less reputable brands have flocked to it. This means that advertising on X can mean sharing space with sketchy brands, criminal activities, and yes, more bigotry than ever before.
The bottom line: Advertising on X is high risk. There are bound to be more controversies to come, and most advertisers would rather get out now than wait for the other shoe to drop. It can also be high reward, so it's up to businesses to decide what risks they're willing to take.
What other options do marketers have?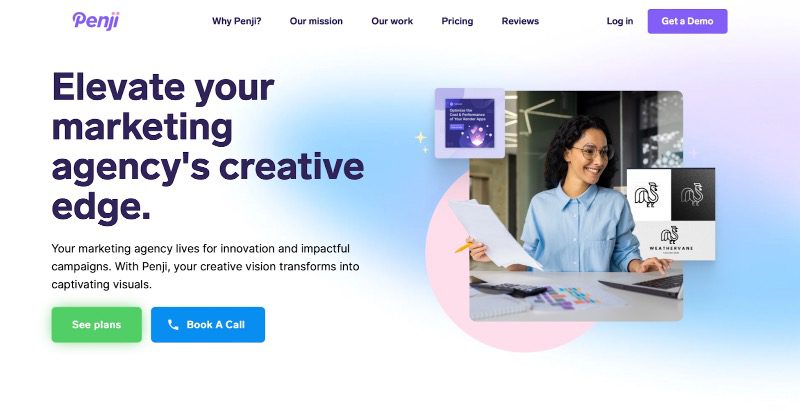 "Twitter was never a huge part of our strategy," Goldman admits. "Or a lot of our clients, for that matter. The reporting is not good, the targeting is not good, there's a lack of control. And Facebook and Google have so much control and so much reporting that there's really no contest."
This is another piece of important context. Twitter wasn't an important platform for most brands, and its appeal was always niche. While it's a highly trafficked website, it wasn't great for advertising to begin with.
At Penji, whose target audience is marketers and agencies, shakeups at X haven't made much of a difference. "The only difference is that it's in the news. People are talking about it. But that doesn't mean they want to use it."
Conversations around X have shifted from "Can Musk turn it around?" to "Can he control the damage?" The platform is still leaking brands and users, and people are starting to wonder how long it can stay afloat.
Our recommendation? The social media landscape is changing fast. Stay on top of new trends. There's still money to be made in X advertising, for now. But don't say we didn't warn you.
Unlimited Graphic Design Companies Of 2023 + Promo Codes (Updated)

Looking for an alternative to a freelance graphic designer? Are you trying to scale your business using your existing team? A new wave of companies who call themselves "Unlimited Graphic Design Services" are disrupting the creative industry, providing a solution to what is usually an expensive and unpredictable task. Here's what their offerings have in common:
Monthly subscription model
24-48 hour turnaround time
Work with their vetted team of designers
Unlimited design requests
Unlimited revisions
Money-back guarantee
Cancel anytime
Which Provider Should You Choose?
We've done the homework and curated a list of Unlimited Graphic Design providers for you and also negotiated special deals on your behalf. You can see them all below and decide which one fits your business based on your needs.
---
Unlimited Graphic Design Providers
What Does Unlimited Graphic Design Mean?
These unlimited graphic design services have a monthly subscription business model. That means you can sign up and cancel whenever you like. What sets them apart from your typical freelancer, agency, or in-house designer is you gain access to a workflow that is designed to be quick and to the point.
You'll communicate with their team through Trello, email, or an online platform. The option given is dependent on the company you choose. For example, only a small selection of services provide a custom built online platform for their customers.
Once you're connected to their workflow, you can begin submitting as many design requests as you want. Although they all claim "unlimited", it generally means you can "create" unlimited design requests. It doesn't necessarily mean they'll work on them all at once. Usually, they just work on one design at a time. When one completes, they start the next design.
The usual turnaround time is between 1 – 2 days, and that's just for the first draft. It doesn't mean your entire request is complete. If you don't like it, you can request as many revisions as you want, and that will take more time. So it can take up to a week to actually get the design complete if you have a lot of revisions.
Another thing to keep in mind is content. You need to be able to have everything ready and provide all the content needed in order for their designers to get started.
How Does On-Demand Graphic Design Work?
Most graphic design services listed above offer clients a bespoke design platform. For instance, Penji's design tool is an all-in-one platform where designers, account managers, customers, and their team members can communicate and collaborate.
Although the steps in working with a graphic design company are similar, we'll use Penji's design software to share the step-by-step graphic design process.
1. Log in
Once you've selected the subscription plan, log in to your design tool and access your dashboard. Most of these tools are user-friendly with a minimal learning curve and prioritize user experience.
This example of Penji's dashboard shows a list and thumbnails of ongoing design projects. The menu at the top shows the Active, Completed, Drafted, and On-hold projects.
Submitting a design brief is the first step in the on-demand graphic design process. To submit, click the +New Project button at the upper right side of the dashboard.
2. Fill in the title
Think of a relevant project title that will describe the design accurately. Writing an accurate title will make browsing through ongoing projects easier once you have a long list.
For instance, if you're creating a company logo, you can write "Logo design" and specify the company or industry beside it if you're handling multiple brands.
3. Choose from design categories
The next step is to choose from the many design categories. Most unlimited graphic design services have around 100+ design categories. Penji has 120+ design categories. Choose one that fits your project.
4. Write a design brief
This step is crucial when working with on-demand graphic designers, as this will make or break your project outcome. Writing a thorough, clear, and well-thought-out design brief makes it easier for designers to understand exactly what you want.
Penji's design platform has a few reminders on the left side when writing design briefs. Ensure you follow the tips for a better design outcome.
5. Attach files and images for inspiration
Some customers can't express themselves clearly through written instructions. You can attach files and images to support your written descriptions with visuals. Attaching sample logos also helps lead designers in the right direction. Attaching your competitors' logos is also a way to make yours better.
You'll also need to choose the source file type in this step or let designers pick for you.
6. Choose a brand style guide
Subscribing to unlimited graphic design services means you can request any visuals for multiple brands. Penji's design tool lets you save and categorize your brand style guides in folders. This way, you only have to choose a branding guideline for designers to follow.
Once you've chosen the associated brand, click the Create project button to start the process.
7. Wait 24 to 48 hours
Although most on-demand graphic design services' turnaround is 24 to 48 hours, some companies may take more than two days.
Wait for the first draft and ask for revisions until you're 100 percent happy with the design. Download the source file, and you're good to go!
Why Should You Sign Up for Unlimited Graphic Design Services
Subscribing to unlimited graphic design services is more convenient than hiring freelance designers. Here's why:
Work with vetted designers and choose from various skill sets. There is no need to search for another designer fit for a particular project. The company will assign you the most suitable designer.
No need to worry about additional fees as you only have to pay fixed monthly rates and get unlimited designs. Revisions also come at no extra cost.
You don't have to worry about graphic designers going MIA and abandoning crucial projects. Each design project is managed by an account manager who will check if deadlines are met on time.
Signing up and canceling subscriptions with on-demand graphic design services is easy. You can sign up if you need a stream of designs while setting up shop and cancel anytime without incurring cancellation fees.
Fast 24 to 48-hour turnaround, which prevents any bottlenecks in your marketing campaigns.
Request to change assigned designers if you're unhappy with their work at no additional cost.
Organize your projects and brand style guides if you request multiple brand designs. The custom design platforms make managing projects efficient and convenient.
Are they worth it?
If you have a lot of design needs, they're definitely worth it. Being that it's a monthly recurring investment, you'll need to make sure that you have the need for an ongoing graphic design service. This graphic design service model is comparable to outsourcing a designer yourself, except much of all the management work is done by the company. The quality of designs and turnaround time also tends to be significantly better when outsourcing a designer yourself.
How a Startup Incubator Can Accelerate Your Business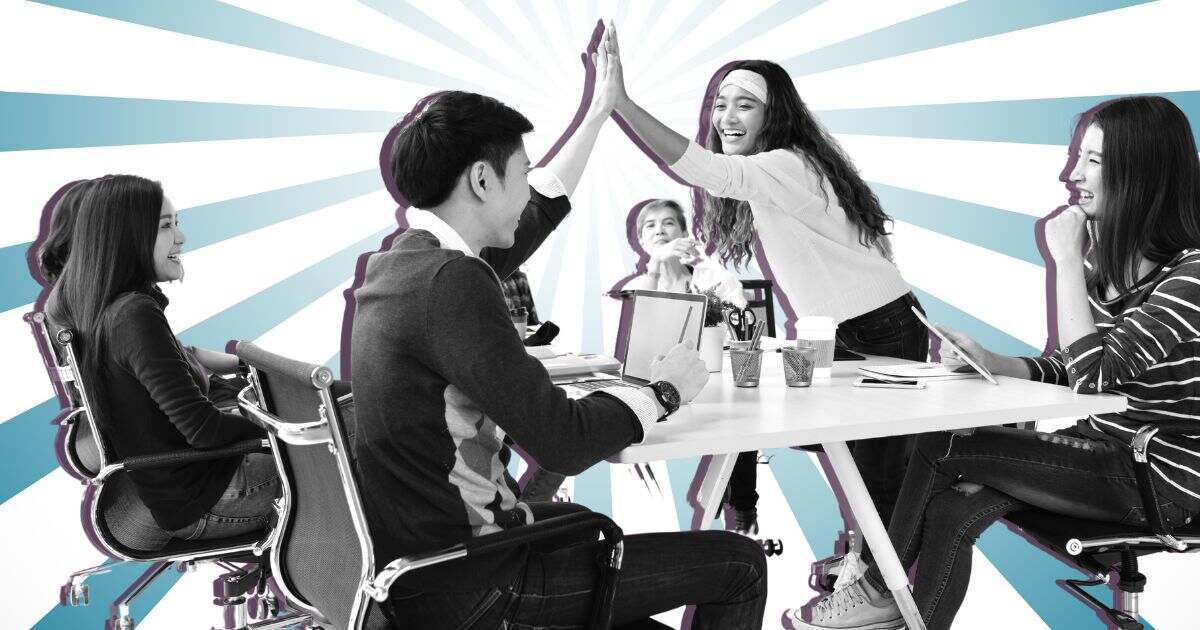 In today's fast-paced and competitive business landscape, startups often find themselves navigating a maze of challenges that can hinder their growth and potential.
This is where the concept of a startup incubator comes into play as a guiding light for emerging ventures. A startup incubator is more than just a physical space; it's a dynamic ecosystem designed to nurture and propel early-stage ventures toward success.
In this article, we'll tackle some of the most common questions surrounding incubators. For instance – what is the role of a startup incubator? How does it differ from an accelerator?
And most importantly, how can it optimize your business?
Let's begin!
What is an incubator in a startup ecosystem?
In a startup ecosystem, an incubator refers to a supportive environment or program designed to help early-stage startups grow and develop.
Incubators provide a range of resources and services to entrepreneurs, typically for a fixed period of time, with the goal of nurturing and accelerating the growth of their businesses.
Here's the usual process of how an incubator supports a startup:
Onboarding
Startups who applied and were accepted are welcomed into the incubator with an orientation session. During this phase, startups get an overview of the program's structure, expectations, and available resources. They also meet their mentors, advisors, and fellow cohort members.
Mentorship and Guidance
Startups are paired with mentors who have relevant industry experience or expertise.
Regular mentorship sessions provide guidance, feedback, and insights to help startups navigate challenges and refine their strategies.
Workshops and Training
Incubators organize workshops, seminars, and training sessions on various aspects of entrepreneurship. Topics covered during the startup incubator program may include:
Business planning
Marketing strategies
Product development
Legal and regulatory matters
Fundraising
Access to Resources
Aside from training sessions, startups can also gain access to resources such as:
Office space
Co-working environments
Internet connectivity
Meeting rooms
Some incubators provide access to shared equipment, startup software, and other tools needed for product development.
Networking and Events
Incubators often facilitate networking events, pitch sessions, and demo days where startups can showcase their progress to potential investors, partners, and the broader community.
Business Development
Startups work on refining their business models, products, and market strategies. They receive support in identifying their target audience, creating a value proposition, and developing a sustainable revenue model.
Funding and Investment
Incubators may provide introductions to potential investors, venture capitalists, and angel investors Startups also learn about different funding options and how to pitch their ideas to secure investment.
Graduation
Successful completion of the incubator program results in a "graduation" for startups.
Graduated startups may continue to receive support through alumni networks, ongoing mentorship, or access to incubator resources.
Startup Incubator vs. Accelerator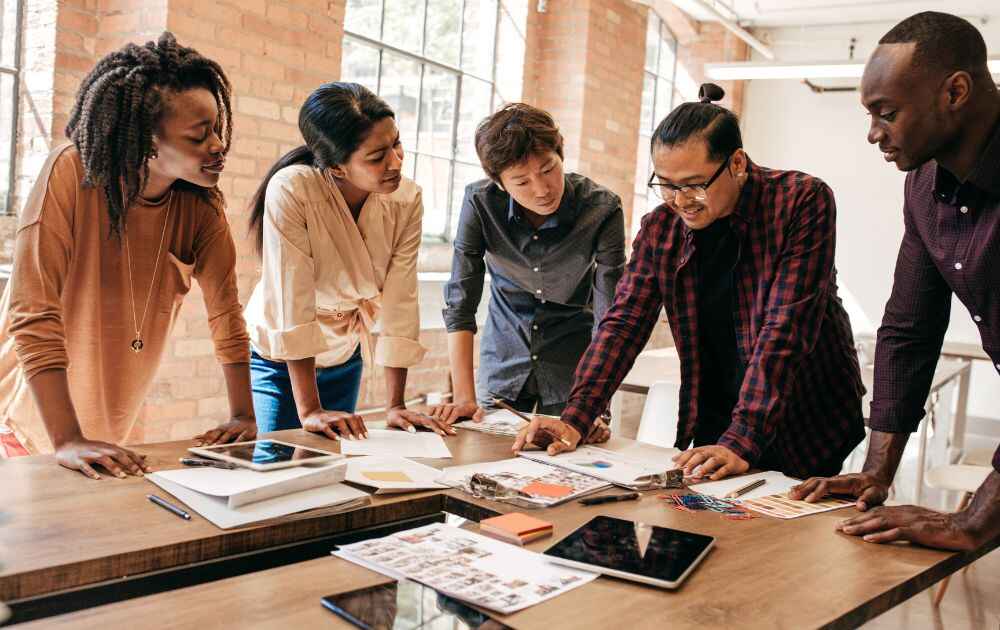 A startup incubator and a startup accelerator are both support programs designed to assist early-stage startups, but they have distinct characteristics and objectives. Here's a comparison between the two:
Focus. Incubators typically have a broader focus and cater to startups in various stages of development. They often work with startups that are in the ideation or early development phase. Accelerators, on the other hand, are more specialized and typically work with startups that have a viable product or service and are ready to scale rapidly. They focus on accelerating growth and reaching key milestones quickly.
Stage. Incubators are well-suited for startups that are still refining their business models, conducting market research, and building their initial product or service. Accelerators, meanwhile, are best suited for startups that have a minimum viable product (MVP) and are seeking to refine their business model, gain traction, and secure funding to scale.
Mentorship. A startup incubator provides mentorship and guidance, often with a focus on helping founders refine their business ideas, develop prototypes, and validate their concepts. On the other hand, an accelerator's mentorship is often geared towards specific aspects of growth, such as scaling operations, marketing, fundraising, and product-market fit.
Startup Incubator Examples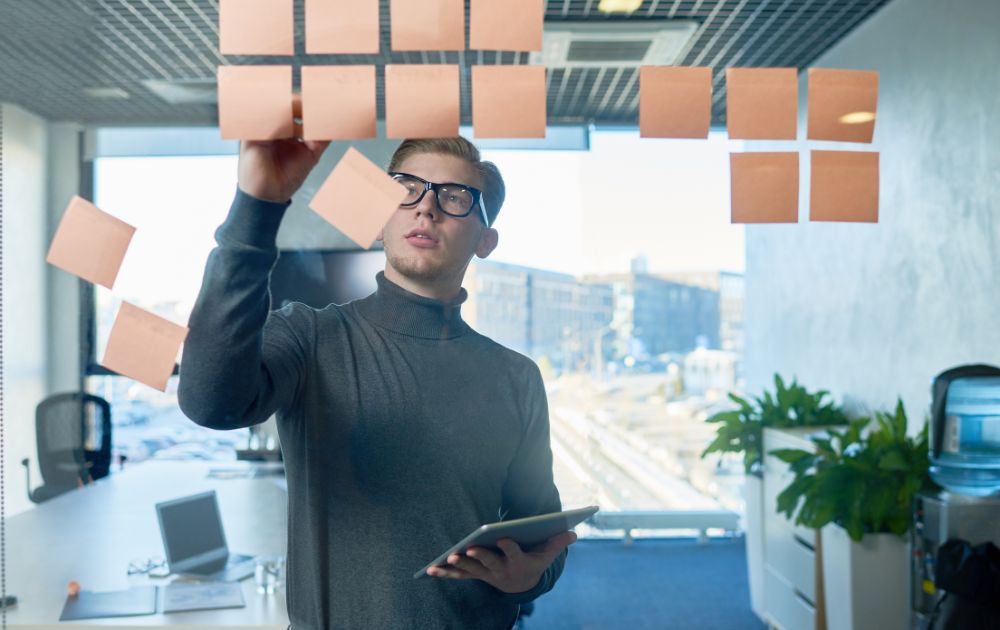 If you're looking for the best startup incubators in the world, here are a few you of the most popular ones to consider.
1. Y Combinator
Situated in the USA, Y Combinator is considered one of the best startup incubators which has played an instrumental role in fostering the growth trajectories of some of the most renowned startups globally. The Y Combinator program spans a duration of three months, during which startups receive a funding injection of $500,000, albeit subject to certain conditions.
Subsequently, founders are immersed in a sequence of mentoring and refinement initiatives that culminate in the prestigious Demo Day. Here, founders showcase their concepts to an audience comprising investors and handpicked media representatives.
Mentees: Airbnb, Dropbox, Coinbase, Gitlab
2. Techstars
Techstars directs its energy toward nurturing startups rooted in technology. Since its inception in 2006, Techstars has been a driving force behind the growth of numerous startups. Annually, they select more than 500 fledgling companies, providing them with up to $120,000 in investment and the invaluable chance to partake in mentorship programs.
Backed by an impressive funding sum of $21.3 billion, Techstars stands out as a reliable choice for technology-oriented startups. Within its portfolio of activities, Techstars hosts several high-profile events and initiatives, including Startup Week and Startup Weekend.
Mentees: Uber, DigitalOcean, SendGrid
3. 500 Startups
500 Startups operates as a dual-purpose platform, functioning as both an accelerator program and a seed fund dedicated to startups. Positioned primarily as a venture capital entity, they proudly proclaim a management portfolio worth $2.7 billion. Their primary interests converge on sectors where technology, innovation, and capital growth converge harmoniously.
Their extensive investment history spans more than 2,600 startups worldwide, underscoring the maturity and comprehensiveness of their accelerator program across diverse markets.
Mentees: Grab, Canva, Credit Karma
Frequently Asked Questions (FAQs)
Do I need an incubator for my startup?
If you're in the early stages, lack experience, and could benefit from structured guidance, resources, and mentorship, an incubator might be valuable. However, if you're aiming for rapid growth and have a clear roadmap, an accelerator could be more appropriate.
Do startup incubators provide funding?
Yes, many startup incubators provide funding as part of their support package. However, the funding offered by incubators can vary widely depending on the specific program, location, and the terms of the agreement. Some incubators offer direct funding to startups, while others may connect startups with potential investors or provide resources to help them secure funding elsewhere.