Check Out Justos, A New Startup Backed by 7 Unicorn CEOs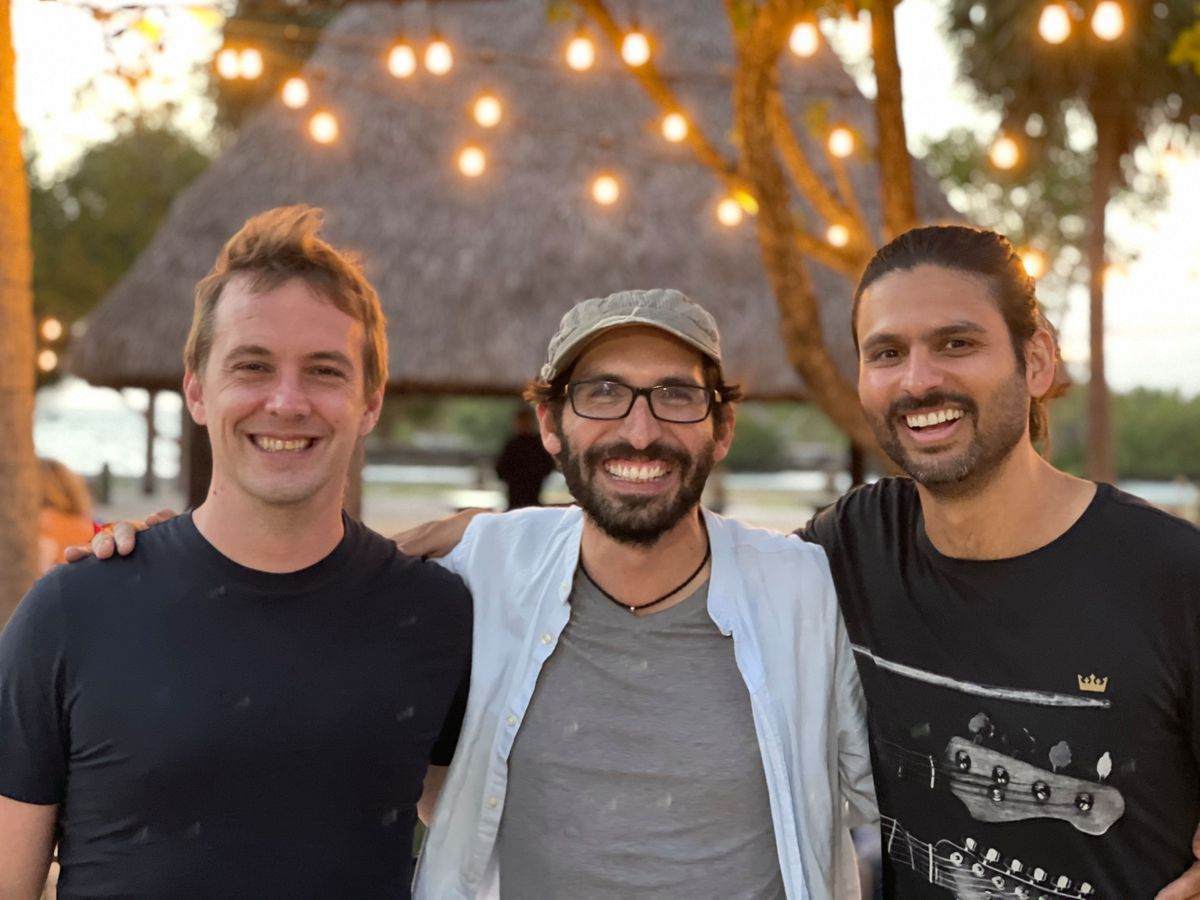 If unicorn founders know how to spot opportunities, then what does it say about a startup when it's backed by not one, not two, but seven unicorn founders? Yup, it might just be the investment opportunity of the year. Meet Justos, a Brazil-based insurtech player making the rounds among investment circles these days.
The startup recently raised a seed fund amounting to $2.8, with the round led by one of the largest VC firms in Latin America, Kaszek. Big Bets is also part of the funding round. Before we discuss the business model and traction of Justos, let's take a look at its cap table and who are the unicorn founders who took a chance at it.
With Justos being in the auto insurance industry, it's not surprising that three of its investors are founders of fintech startups. They are Assaf Wand (Hippo Insurance CEO and co-founder), David Vélez (Nubank founder and CEO), and Sergio Furio (Creditas founder and CEO).
Also on the cap table is Carlos Garcia. He is the founder and CEO of Kavak, an online platform for buying and selling second-hand cars. Kavak is fresh from raising a $1.15 billion valuation last year, making it the first Mexican tech unicorn. As Kavak's business involves auto buy-and-sell, it's not surprising that Garcia backed a startup with a related service.
Two C-level executives who invested in Justos are involved in non-fintech and non-auto ventures. They are Patrick Sigrist (iFood founder) and Fritz Lanman (ClassPass CEO). Aside from those mentioned, there's another unicorn CEO who joined the cap table but wished to remain unnamed.
Also joining the seed round are executives from Stripe, Robinhood, Carta Wise, and Capital One.
Old Concept Applied to a New Market
So, what is Justos bringing to the table that made unicorn founders jump right in the seed round? Not as groundbreaking as one might think, apparently. Well, at least not for people in the U.S. who are familiar with the concept of using driver data to set auto insurance costs.
This process, however, is something new to the Brazilian market. That being said, it could be a game-changing venture in Brazil, offering a chance to get fair prices for safe drivers.
Just like seven of their investors, the trio behind Justos is aiming to be unicorn founders themselves. They are Jorge Soto Moreno, Dhaval Chadha, and Antonio Molins. They've previously worked in Silicon Valley-based companies, including ClassPass (hence, the investment), Netflix, and Airbnb.
Chadha said he and his two co-founders have always thought about building a venture in Latin America. They've already talked to investors in the U.S., Mexico, and Brazil when they decided to build an insurtech startup. With the venture, Chadha says they aim to help modernize the auto sector.
But why dabble in insurance? Possibly because there's a huge opportunity in it. After all, seven out of ten cars in Brazil are not insured. Because of the present situation, an insurtech that offers fair rates has a great market to tap and Justos is up for the challenge.
Justos: Using Tech for Auto Insurance
So the startup aims to provide insurance based on a driver's data – we get the insurance part. But where does the "tech" component fit in? Akin to Root in the U.S., the Brazil-based startup aims to collect driver's data through their smartphone. By doing so, the system gets more accurate data that informs premium rates depending on risk types.
According to Chadha, the startup intends to measure how safely a person drives based on smartphone sensors. If data shows a person drives well, they have a chance to get cheaper insurance compared to old-school models.
The startup is also looking at using computerized vision and AI down the road. These techs could help analyze data better, and process claims quicker. In an interview with TechCrunch, Chadha says they aim to disrupt the industry in Brazil, similar to what Nubank did with banking. When you look at it like that, it's easy to surmise why Nubank chief David Vélez joined the cap table.
Justos also plans to distribute its services through other channels. These include brokers and banks. But perhaps more importantly, they also plan to offer their products directly to users through their website, app, and WhatsApp. And with clients signing up to a waitlist, the startup aims to roll out its policies before the year ends.
2021 Holiday Gift Guide for Mental Wellness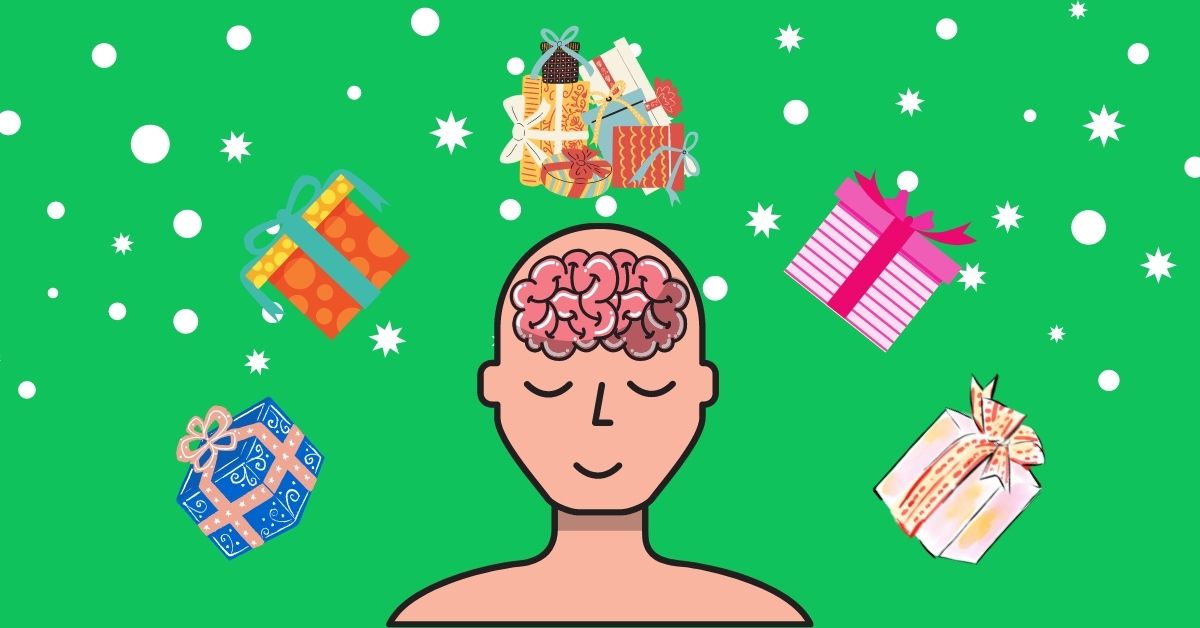 We've got another Holiday Gift Guide for y'all! We know that 2021 isn't much less stressful than 2020. And now that the holidays are coming up we need help more than ever. This season, give yourself (or a loved one in need of coping mechanisms) these mental wellness gifts. Here is our 2021 Holiday Gift Guide for mental wellness.
1. CalmiGo
If you're an asthmatic with anxiety, this product will seem familiar. CalmiGo is essentially an inhaler for panic attacks. With calming lights and a lavender scent, you can calm yourself in three minutes. That's one whole song. Who can't endure one song in order to calm yourself? Say goodbye to panicked breathing into a paper bag like a comedy movie from the 1980s. Say hello to CalmiGo.
2. Komuso Design
What looks like a styled piece of jewelry is actually a breathing exerciser… I think. After some scrolling through and hunting for how this necklace is supposed to work, the site tells you that "most people don't breathe properly." (What is "proper" breathing? Sounds like it involves a corset, no?) Komuso's Shift helps you breathe by placing what looks like a whistle into your mouth and … breathe. Shifts are available "for her" and "for him" (because, as we all know, breathing is gendered).
At best, you can use it as a thing to play with if you're the kind of person who needs to fidget.
3. Somnox
Is it a pillow? Is it a stuffed animal (or amoeba?) Am I going to be cuddling with it? You bet. The Somnox is a Sleeping Robot that helps regulate your breathing as you sleep. Anyone who battles insomnia (anyone with anxiety) will love this adorable little cuddle bug. Just look at it! I'm immediately relaxed for that perfectly snuggleable buddy.
4. Gravity Weighted Chunky Knit Blanket
There's nothing like a great blanket in the dead of winter. Gravity Weighted Chunky Knit Blanket sounds warm already. I don't even care to read more. Sold. It comes in the comfortable named colors olive, winter white, and grey (if you can't find the comfort in "grey," you're not going to make it through winter, sorry).
5. Gradient Signe Floor and Table Lamp
The right lighting can make a big difference in terms of mental wellness. Don't believe me? Then why do they have a dimmer setting? Hm? Riddle me that, smart guy. The Gradient Signe Floor and Table Lamp is a stylish lamp so minimal that you barely notice it's there. This light seamlessly blends colors from one to the next. One look at it and I already feel soothed.
6. Acupuncture Mat
No, it's not the bed of needles you'll see in an Arabian marketplace. This Acupuncture Mat gently stimulates across the body so effectively that you can't help but relax. Anyone with aches and pains will find immediate comfort in this bubble-wrap-looking mat.
7. Cefaly
Anyone who has ever had a migraine knows just how bad it can be. Some people have a routine for how to deal with them. This cute little device, Cefaly, has electrodes you stick to your head. This is a "consult your doctor" kind of device, but, hey, when you have a migraine, you'll grab anything to prevent and/or treat it.
8. Muse 2
People who struggle with anxiety usually benefit from meditation. But anyone who has tried meditation is well aware of how difficult it can be to obtain that encompassing sense of silence. The Muse 2 is here to lend a helping hand that provides real time feedback on brain activity, heart rate, breathing, and body movement.
Hope you liked what we picked for our holiday gift guide for mental wellness. Check out our other Holiday Gift Guides for 2021!
Happy Holidays and Be Safe!
2021 Black Friday/Cyber Monday Deals You Can't Miss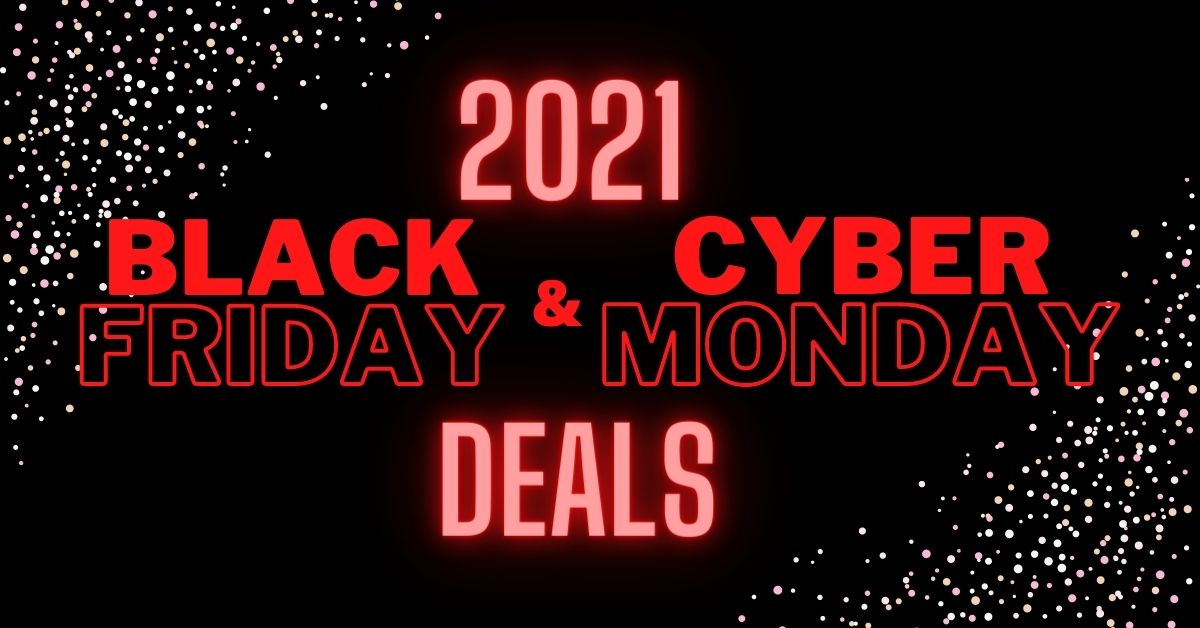 Black Friday/Cyber Monday are coming up! Do you know what that means? That's right! Promo codes and discounts galore! We know that 2021 hasn't been much better than 2020. We need all the help we can get. So, we put together a list of some of our favorite SaaS company's Black Friday and Cyber Monday deals.
*Bookmark and revisit this page for updated Black Friday and Cyber Monday promotions
| | | | | |
| --- | --- | --- | --- | --- |
| Brand | Savings | Duration | Description | Promo Code |
| Fiverr | 20% Off Storewide; Up to 20% Off on Orders $500+ (on your first order) | One-time | Unlimited Graphic Design | FIVERR20SALE; FIVERDOING20 |
| Appolye | 25% discount | Lifetime | All-in-one time tracking, employee monitoring, scheduling, and payroll management software | Cyber-Monday-25 |
| EmailOctopus | 50% Off | First Three Months | Email Marketing Software | CLICK TO ACTIVATE |
| HR Partner | 50% Off for life | Now until November 30th | Employee records management | BLACKFRIDAY2021 |
| Canva | 15% off all print products | Before 11:59 AST on December 20, 2021 | DIY Graphic Design Website | GIFTING15 |
| Wincher | 75% Off | 3 Months | SEO rank tracker | BLACKFRIDAY21 |
| SendX | 40% – 50% Off On All Annual Plans | November 26-29, 2021 | Email Marketing Software | CLICK TO ACTIVATE |
| Infinity | 20% off on all purchased plans and upgrades | Valid until December 1st, 2021 | Work Management Platform | 20%OFF |
| SalesHandy | Regular 15%; Plus 25%; Enterprise 40% | Lifetime | Email Automation Tool | REGBFCM2021; PLUSBFCM2021; ENTBFCM2021 |
| Cloudways | 40% OFF for 4 Months on all hosting plans | November 23rd, 2021 – December 1st, 2021 | Managed cloud hosting platform | BFCM2021 |
Happy Black Friday/Cyber Monday! Celebrate with some of the most generous discounts you'll find online this holiday season. We know how hard these past few years have been, so all of these companies want to offer everyone a chance to enjoy a service they normally might not get a chance to experience.
Check out some of our other Holiday Gift Guides!
Happy Holidays and Be Safe this year!
Holiday Gift Guide: LEGO Sets That You Need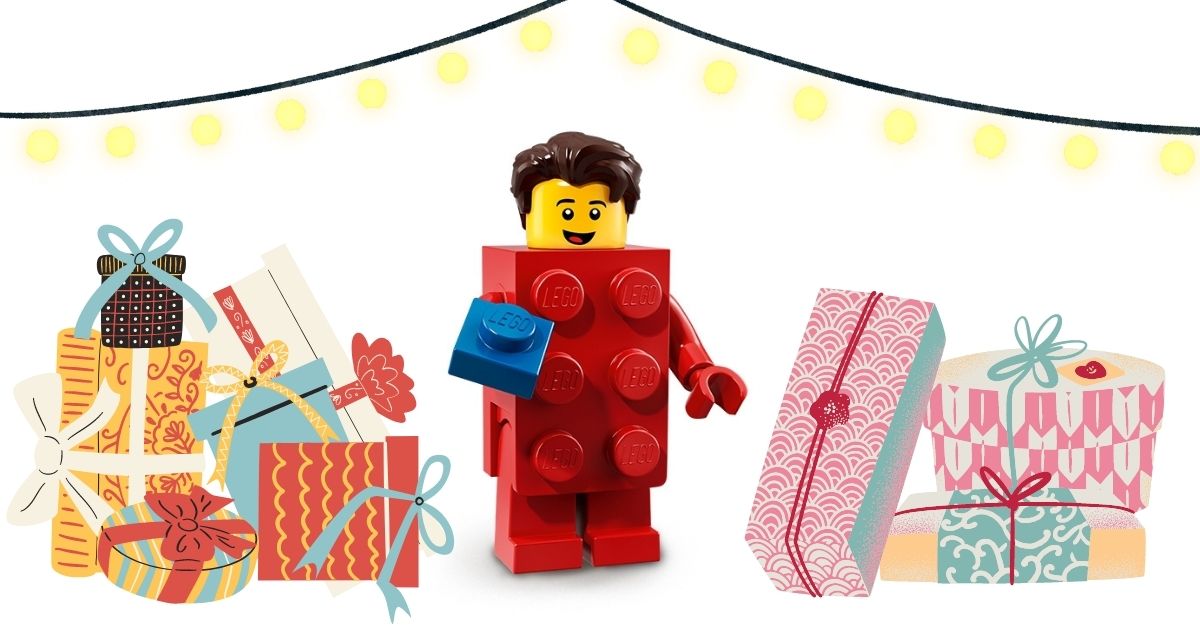 This holiday season, it's important to never, ever let the child inside you die. That would be, like, totally lame. Anything we can do to foster that spark is worth the investment. Whether that's with video games, board games, or epic Nerf battles, you need to encourage your youthful side to play. In my case, it's LEGO.
Here are some LEGO sets that will bring you back to childhood
Star Wars: The Mandalorian The Child
The Child, Baby Yoda, or Grogu. It doesn't matter as long as you can build him. This LEGO set, featuring 1,073 pieces, allows you to move his adorable little ears, posing you how you see fit. It's impossible not to smile at a little LEGO Grogu, amirite?
Infinity Gauntlet
This 590-piece model of the iconic weapon from Avengers will have your enemies all over the known universe trembling that they may be reduced to dust. One snap, and the food crisis will suddenly become far more manageable.
Super Mario 64 Question Mark
Don't smack your head on this. Nothing will come out. Well, money won't. Instead, you can fold out microscale levels including Peach's Castle, Bob-omb Battlefield, Cool, Cool Mountain, and Lethal Lava Trouble. Play for hours with 2,064 pieces or fold it up and leave it on display for your guests to go, "?"
Seinfeld Set
What's the deal with this 1,326-piece set? You can recreate classic Seinfeld moments, but in LEGO. Elaine's goldfish, Kramer's thirst-inducing pretzels, or sit around and yada yada yada about nothing. For fans of LEGO and Seinfeld alike, this set is definitely sponge-worthy.
Adidas Originals Superstar Athletic Shoe
Maybe you're not as amused by a giant LEGO shoe as I am, but this set comes with real laces. 731 pieces make up this buildable version of the iconic sneaker. Since real shoes are best used on feet, it makes much more sense to put a LEGO shoe on display.
R2D2
*excited beeps and whistles!* Recreate your favorite droid with this 2,314-piece set. This R2D2 is capable of head swiveling, periscope rising, and other gadgets and doodads so you can (kind of) pose him any way you choose.
Ship in a Bottle
For those of you who have always wanted to build a ship in a bottle but never wanted to dedicate that much time or patience, LEGO is offering you a consolation prize. This 962-piece rainy-weekend project is surely just as satisfying as the incredibly time-consuming nautical hobby counterpart.
DC Batman Batmobile Tumbler
If you like some hardcore goth-bro energy, then this LEGO batmobile set is for you. Boasting 2,049 pieces, the tumbler from the Nolan series is one of a kind. Featuring Batman and Joker minifigures, you can rule the night one brick at a time.
Titanic
Titanic-enthusiasts rejoice! Here is the most unsinkable model, a model that God himself could not sink. At a price more affordable than a one-way first-class ticket, you will spend as many hours to build this thing as it took to construct the actual Titanic. Featuring detailed interiors, you can build the famous Grand Staircase, smoking lounge, swimming pool, and much more. Just keep an eye out for that LEGO iceberg, roight ahead!
NASA Space Shuttle Discovery
Designed in collaboration with NASA, this Space Shuttle Discovery set coincides with the 40th anniversary of the very first shuttle flight. With 2,354 pieces, you can spend hours constructing this iconic piece of human aerospace history. There's even a cute little Hubble Telescope you can build alongside.
Fender Stratocaster Guitar
Recreate this iconic 1970s guitar made famous by Jimi Hendrix, Eric Clapton played, only LEGO. Make your musician friends seemingly jealous with this nonmusical set.
Darth Vader Helmet – $69.99
Recreate the famous dark lord's helmet and feel the power of the dark side. With 834 pieces, you can immerse yourself into the world of the Sith and feel what it's like to rule the galaxy.
There are many, many more LEGO sets out there to choose from. But these are the sets we think are awesome. However, when it comes to LEGOs, everything is awesome.