Anime Conventions: Why You Should Go Even If You're Not A Fan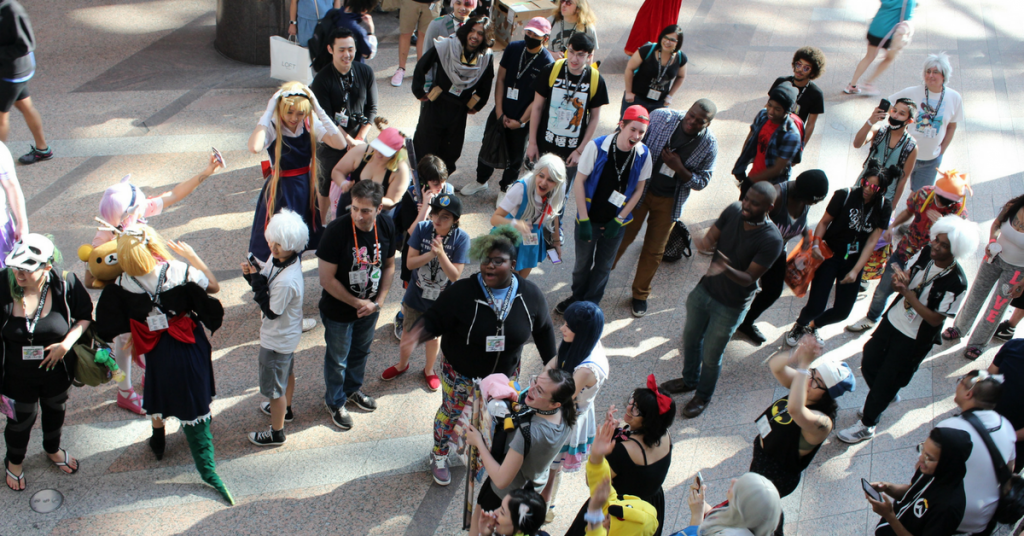 Japanese animation has become something of an anomaly. The content of anime has become so diverse that a show exists for any interest; if you are into cars, watch Initial D. Want to be a better chef? Food Wars breaks cooking down into a science. Love exercising? Goku turning Super Saiyan for the first time will motivate you to hit the gym. Anime is full of knowledge, history, humor, and wit, yet can be poetic, melancholic, mysterious, and, at times, ridiculous. It is a wonderfully unique style of art that, since its inception in 1951 (Astroboy, by Osamu Tezuka), has grown to unprecedented levels of success. But more noteworthy than Japanese animation itself are anime conventions, most notably the attendants.

Anime Conventions began in 1975 in Tokyo with an event called Comiket. The attendance then was around 700 people.

Anime NEXT

, held in the Atlantic City convention center, had an attendance rate of over 19,000 people. So, what makes these conventions, events that are focused solely on the niche genre of Japanese animation so wildly popular?
Seeing the cosplay alone is worth it
Cosplaying is synonymous with anime conventions. Yes, it is easy to put together a ragtag costume (it's also very funny), or to buy one from a Halloween masquerade store, but many of these attendants pour thousands of dollars and hundreds of hours creating their own costumes. They use 3D Print technology for armor, or paper mache techniques, stencils, steel forging and welding, LED lighting, anything. The creativity and innovation is incredible. You'll catch celestials with ten foot wingspans, enormous robotic suits, eyes glowing, bodies whirring with mechanical, moving parts. This community pours everything they have into an outfit that allows them to be the character they love the most. In essence, they are allowing themselves to be themselves through their characters. It is amazing and art in motion.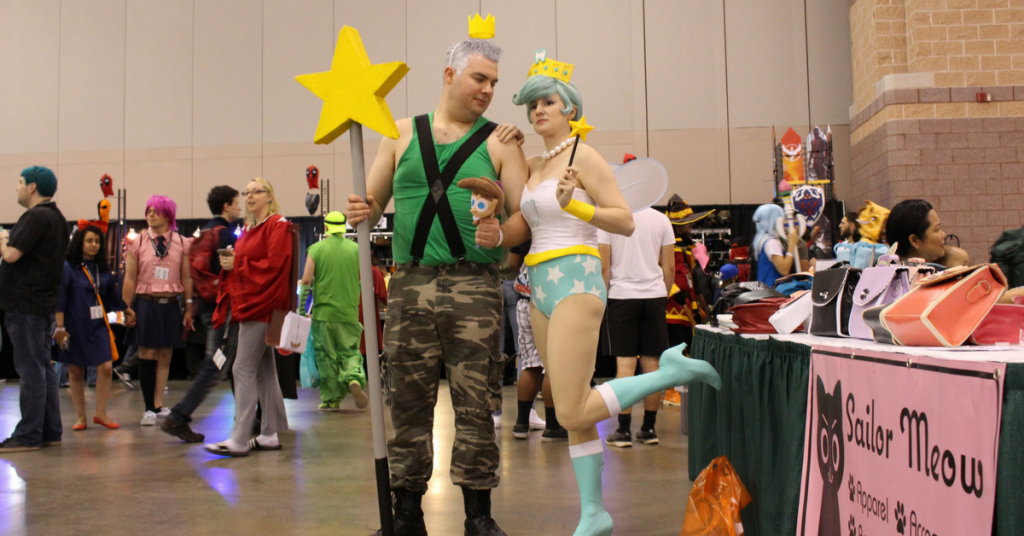 The cultural diversity
I remember being at Anime NEXT. I had just received my press pass and was wandering the halls upstairs when I heard music from below. A group of cosplayers had plugged in a big subwoofer and blaring from it was Prince Royce's cover of "Stand By Me", a popular Latin cover of the original Ben E. King classic, but in the style of Bachata. I hurried downstairs and caught dozens of people being asked and courted to dance and, suddenly, it became a party. Strangers became friends. Everyone was laughing and were taken by the moment. You will see people from

all parts of society

. One of the greatest feelings about partaking in a convention is that the reality of all we are is forgotten. Everyone is accepted and it is diversity in its finest hour.
The Activities. Play a Game, Have a Drink, High Five Left Shark.
Aside from the panels that lets you talk to famous voice actors and Japanese musicians, the free game room boasting hundreds of hit games such as Super Smash Brothers, Street Fighter, Marvel Vs. Capcom, and Dance Dance Revolution, the marketplace that hosts hundreds of merchandise vendors, artists, and rare collectibles, you are free to do just about anything. Tired of walking? Sit literally anywhere you like and rest. Walk outside and watch a photoshoot take place, catch characters from different Animes stand off against each other. Head to the many bars for a drink. At night, go to the raves in the ballrooms. Go to the nightclubs. The options are practically endless, and apply to every anime convention in the country.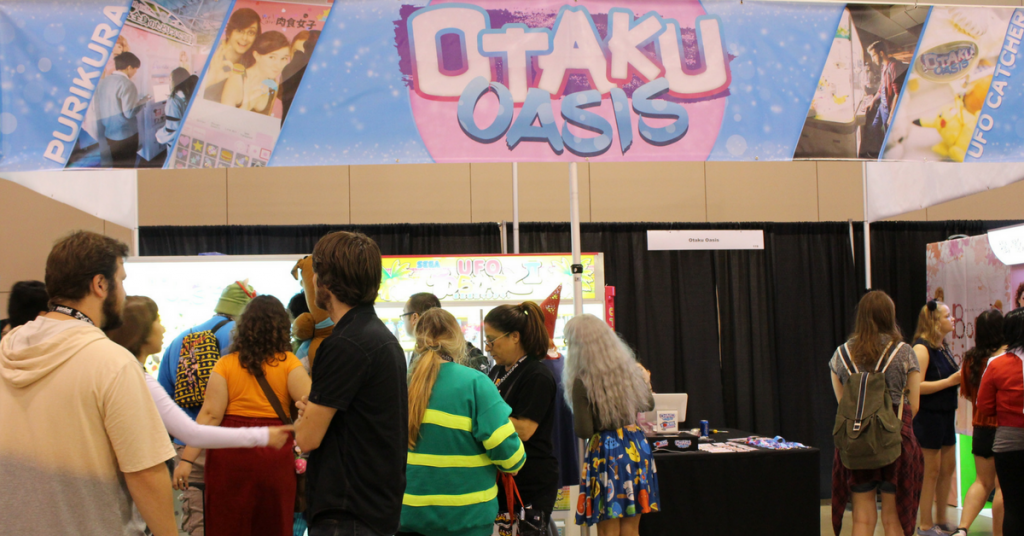 Nowadays, it's about more than just anime.
It started off as a gathering of people with similar interests, like all conventions do, but over the last decade, anime conventions have become an event that encompasses all pop culture. Yes, you'll see your Ouran Highschool students, your Edwards and Alphonses, Narutos, and Attack on Titan cosplayers; you'll also see Spidermen. You'll catch Harley Quinns strutting down the halls, Batmen, Hogwarts students, Deadpools, Transformers, and Ninja Turtles. Anime conventions have become a haven for all fans of any medium.
Interview with a Street Artist: Joe Mangrum, the Sand Painter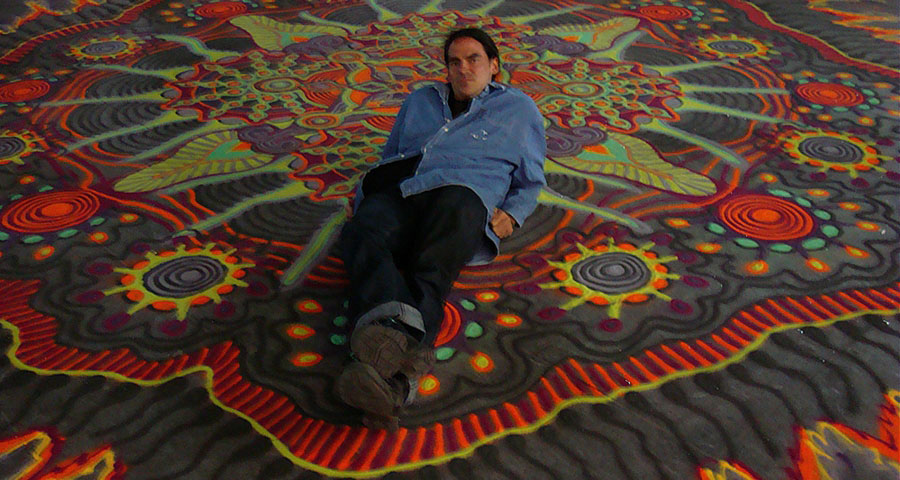 While walking through any given park in New York, what type of creative would you expect to encounter?  There are all the predictable performers such as guitarists, perhaps a living statue, and of course the young break dancers bouncing around the halls of subway cars or gathering crowds in the park before jumping over some poor tourist's kid.  No one would be surprised to see these type of performers in any given city in America. What about someone who pours sand on the ground? No... not a sandcastle.  What if you walked down the street and saw something like this: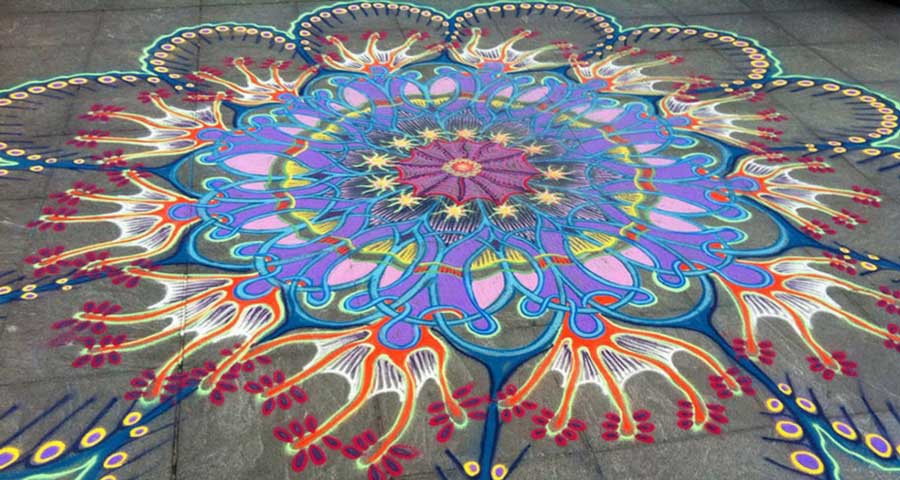 This insane and psychedelic pattern is what I saw one day walking through Washington Square Park while looking for the world's largest Corgi Meetup (that's a story for another day).  Above the geometrically complex shape growing on the ground, I saw a man hunched over his hands dusty with grains of many colors, adding more orbiting patterns to the piece. His name was Joe Mangrum. Joe makes some badass pieces of temporary art, fragile patterns that most often take the form of intricate mandalas.  Here's what he had to say about his experiences as a street artist:
1.  When we met you mentioned you've been doing this for 6 years now.  What were you doing before and at what moment did you decide you would do this full time?
I've been making art pretty much all my life and found my signature style about 1994, art has never really been a choice but a necessity and I worked various gigs in between art projects up until 2009 after I had moved to New York, determined to make it work.  It was then I started colored sand paintings in public and that gave me the bread and butter token making art on a daily basis without taking outside work.  Full time has always been the goal, and now its just managing bigger projects within that framework.
2.  Which do you like better and why: creating art in a studio or creating art in public spaces like Washington Square Park?
I like both for very different reasons. The public space allows for an interaction in real time with people who are not necessarily the type that go to art galleries, they have spontaneous reactions that are real insightful in ways, they inform me and feed me with lively discussion, on the flip-side there are plenty of people that are just walking on their phone and not paying attention that can be destructive to such a delicate work.  The studio offers the freedom of time.I can spend as long asI want on a single piece of work...  you just can't go that deep and make changes with the limited time set by the sun wind and weather in the public space. Its gotta be swept away when I leave for the day.
3.  While working in public spaces, what was your best/most surprising experience?
I have had some people get emotional over the years but one time went furthering a person came up and said that I had saved their life?  Upon further inquiry they said they were suicidal and for six months had come out to see my work before working up the courage to speak to me, it gave them hope, and it hit me in a profound way, that my work over so many years may have that sort of impact on so many unknown people, its a little scary and at the same time humbling.
I can't say any one instance is the worst, but being in public a lot you are vulnerable to whatever comes your way on any given day.  People can be rude and entitled or just plain oblivious, the cumulation can get you down at times.  Occasionally there is a mental unstable person you have to deal with and I just do my best to use non-violent communication to defuse and deescalate any potentially crazy situation, its sad, but it makes me feel good that I've honed these skills enough handle some potentially violent people over the years who just don't have their world in the place they want it.
5.  How much would you say you earn from tips on average while working in public? 
Its really irrelevant,  I survive in NYC.
6.  Tell me about a time when your work was destroyed
 Its usually by a strong wind as the rain is much more predictable, the worst is when you are working on a very hot day its relatively calm but no-one is out as its just too hot... then as the people emerge out of the air conditioning in the early evening, a huge wind will sometimes gust up and destroy the work, leaving little opportunity to make the daily bread. 
7.  Tell me why you feel compelled to create
I create because it teaches me something new about myself about the world on a daily basis…   there is a lot of knowledge to be gained by my process still.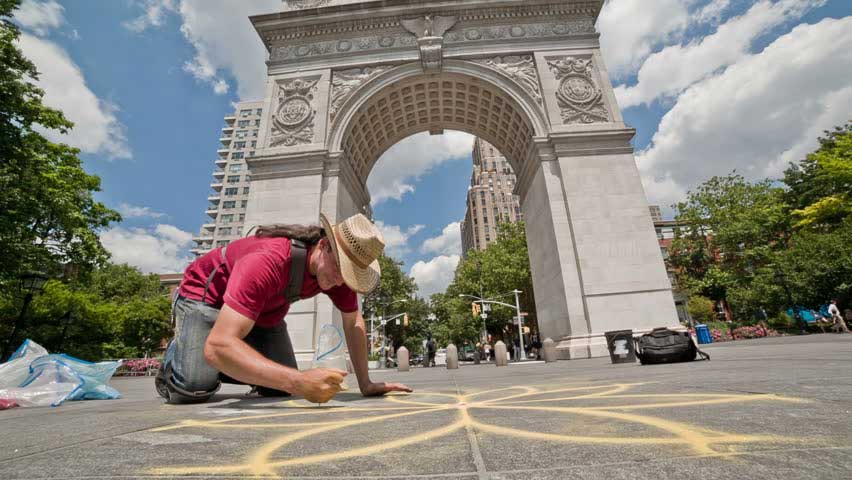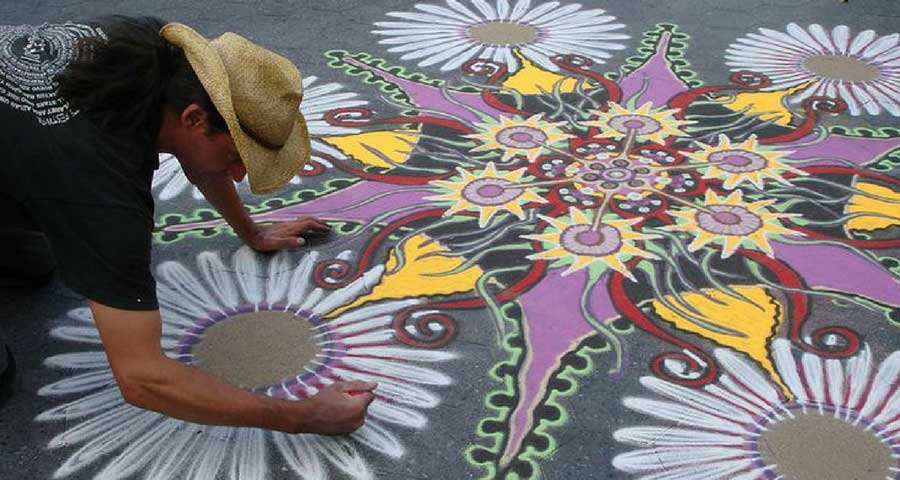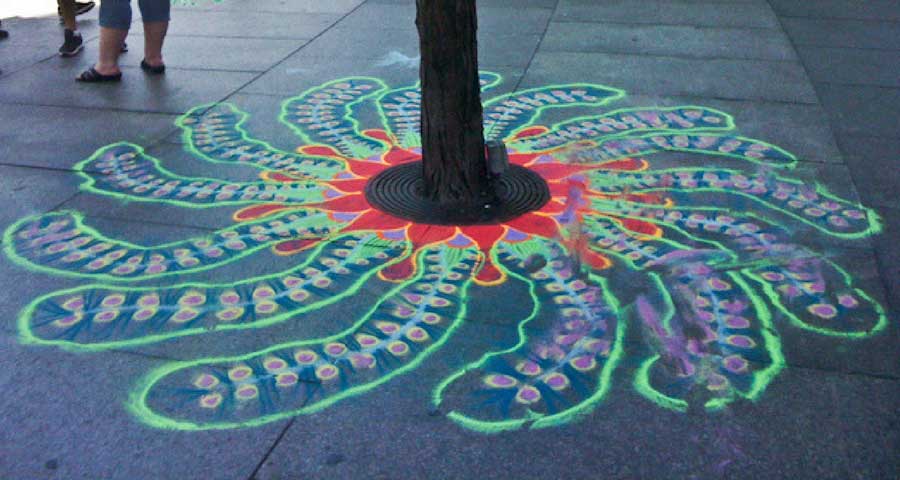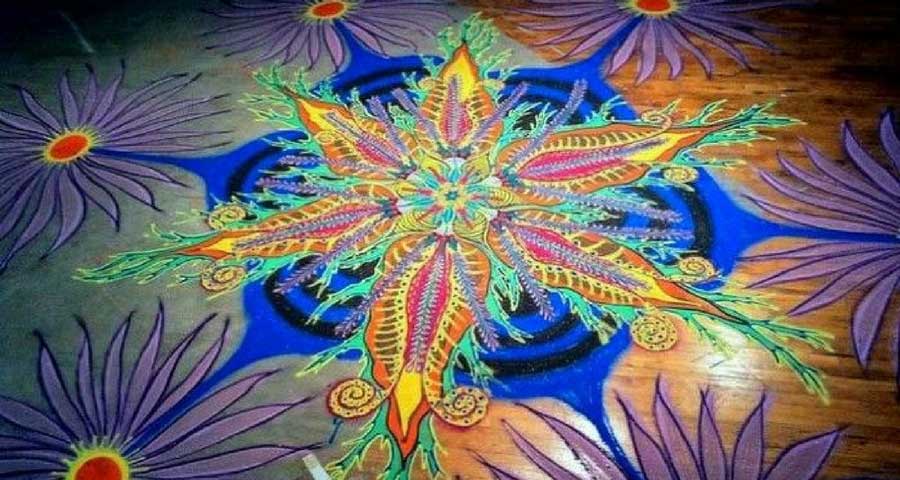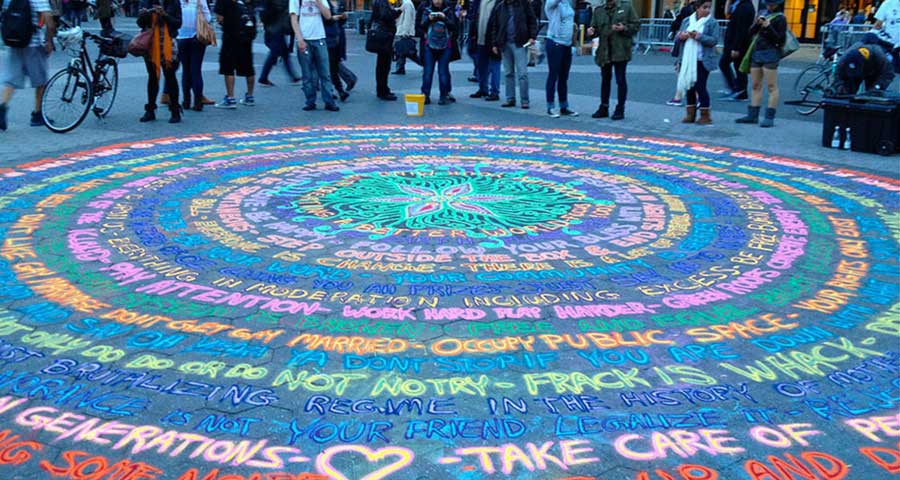 The Ultimate Gift Guide For Entrepreneurs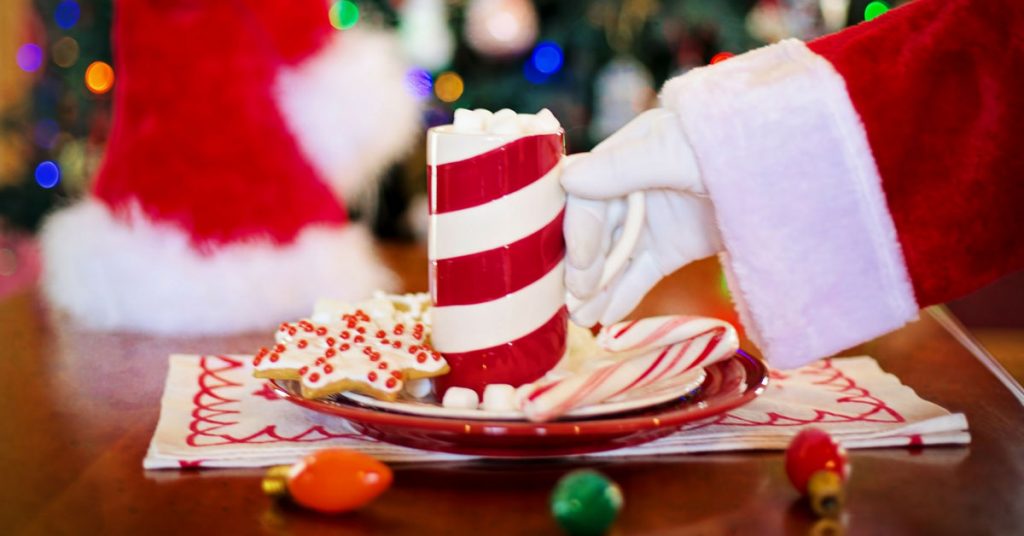 Here's a guide if you're seeking a gift for entrepreneurs in your life. The entrepreneur in your life is always pushing to be the best. This holiday, you can get them a present that will assist them in their venture. You can always take a look at the
hottest technology
this year, or perhaps you want to get them
something for their pet
. Whatever it may be, you'll be helping them enhance their lifestyle. The average entrepreneur is working every waking moment, growing their personal brand and building their business. We put together a Holiday Gift Guide that will help the entrepreneur in your life
crush it
.
Hyper Chiller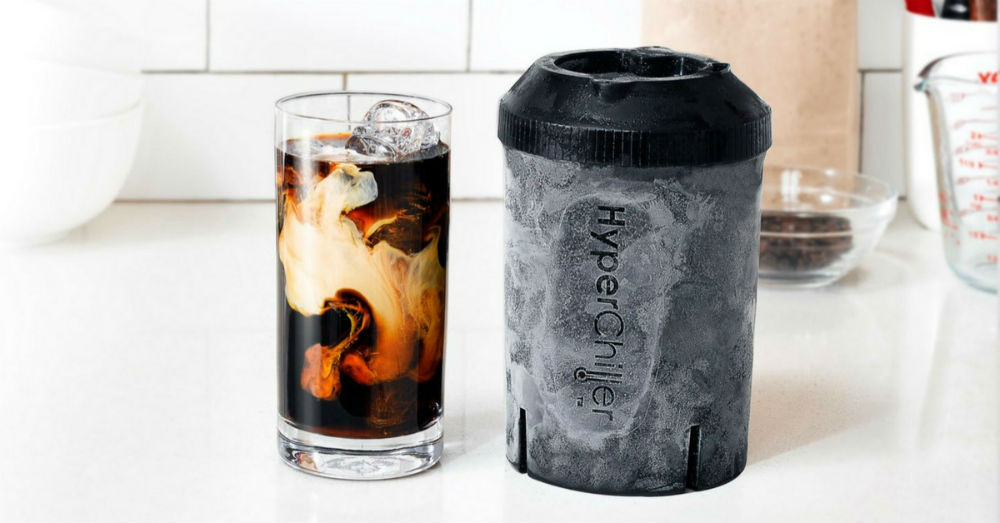 Have you ever wanted a cold beverage, but don't have the patience to wait an hour for your drink to chill?
Hyper Chiller
can fix that problem in
one minute
. It has a multi-chamber design that chills anything from wine, coffee, tea, or even shots without any dilution. This gift is bound to be frequently used and become a house favorite.
Travel Halo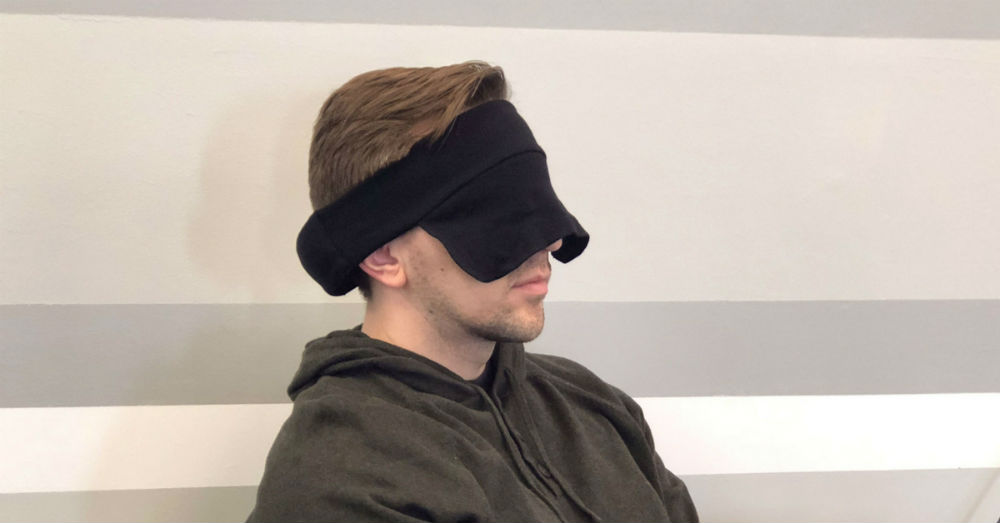 Perfect for the frequent traveler, the
Travel Halo
allows you to sleep comfortably no matter where you are. It's a less clunky alternative to the standard airplane neck pillow and is made to prevent your head from rolling while it's on. It is compact enough to fit into a carry-on, so you don't have to worry about space in your luggage.
Bellroy Notebook Cover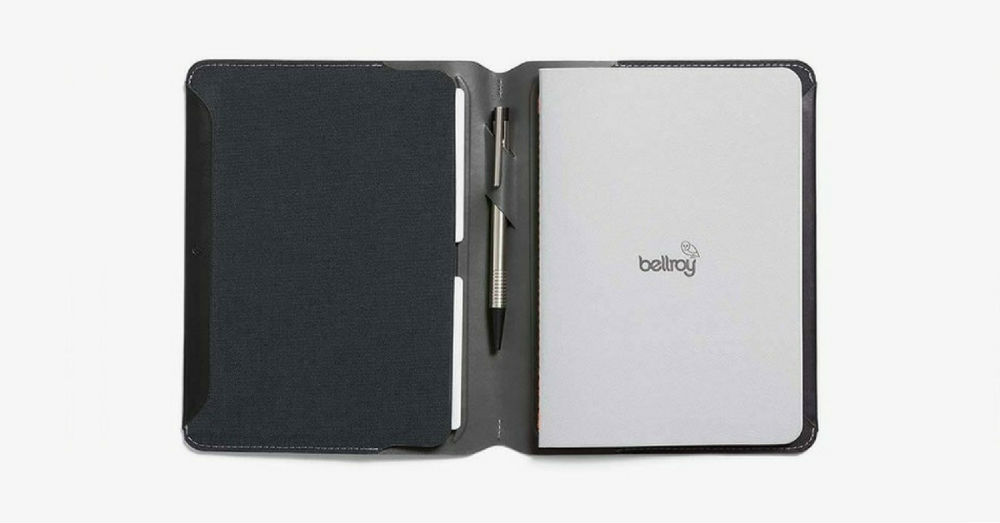 Another great gift for entrepreneurs. Do you know someone who's obsessively organized? The
Bellroy Notebook Cover A5
is a great accessory for their notebook or sketchbook. It can even fit a small tablet or e-reader. The leather is made of premium hides that have been tanned and dyed through to ensure graceful aging. This gift is great for the entrepreneur who is always networking and attending professional events.
DRIPO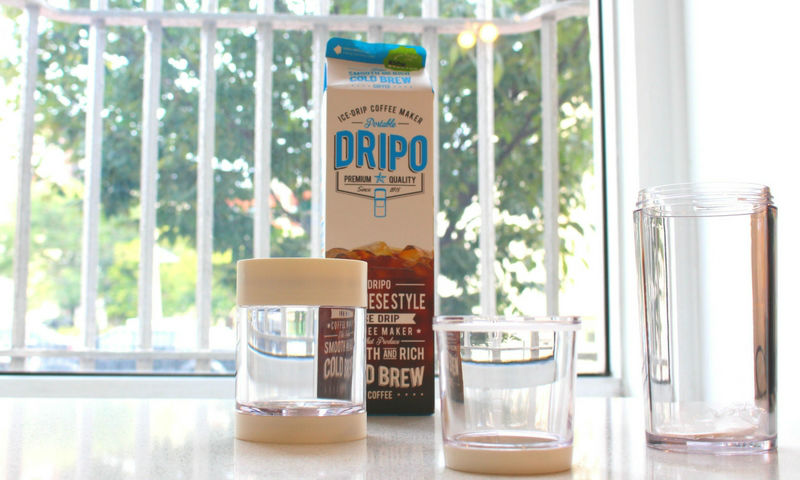 A fantastic gift for entrepreneurs who love coffee. This latest innovation in coffee has got caffeine addicts hooked on cold brew.
Dripo
has a proprietary slow-drip cold brew method that creates an old-world, bitter-free luxurious taste. The device releases 45 drips per minute, and a perfect cup of coffee is ready in about 2-3 hours. Dripo is ideal for the patient and those who appreciate coffee brewed to perfection. If you're looking for a gift for your company Secret Santa, this is it.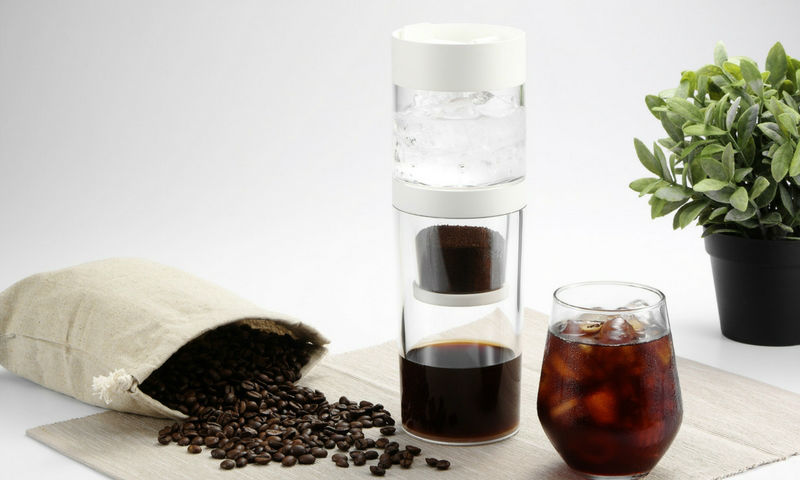 Portable Power Bank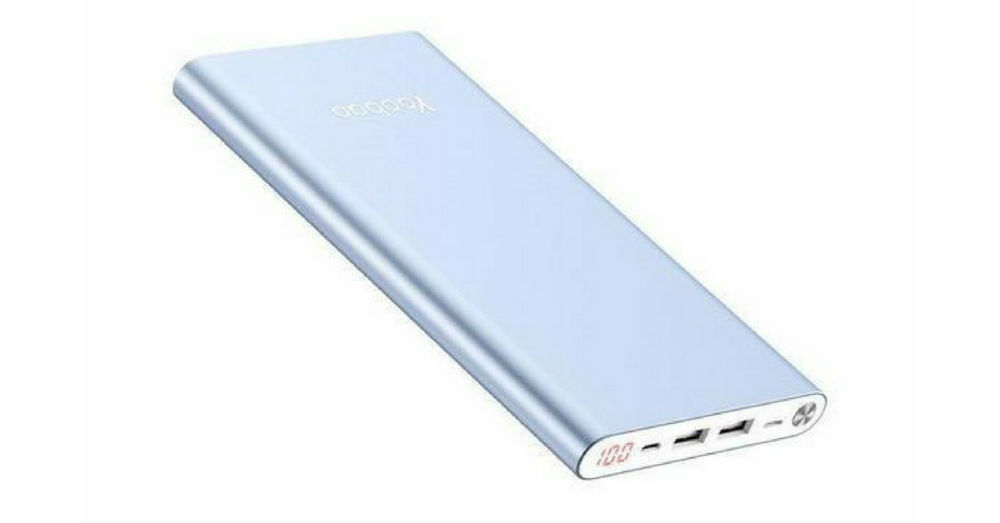 There's always that one friend that is constantly on their phone, complaining about low battery. Help them out by gifting the
High Capacity Portable Power Bank
. It has 7-10 full charges so they will never have to worry about their phone dying ever again. The power bank fits comfortably in your car, bag, or even your pocket! Both Android and iPhone users can charge at the same time, making it one of the most convenient charging banks out there. This is a great gift for entrepreneurs who are always on the move.
Adventure Assist Notebook
Travel efficiently with
Adventure Assist
. It is beautifully designed and perfect for organizing trips. Plan every detail of your journey beforehand and relive the adventure whenever you want. Adventure Assist is a great alternative to a conventional notebook or agenda. You can log your travels while you travel as well as have all your documents in the convenient pocket on the inside cover. Enjoy your dream trip over and over!
Espro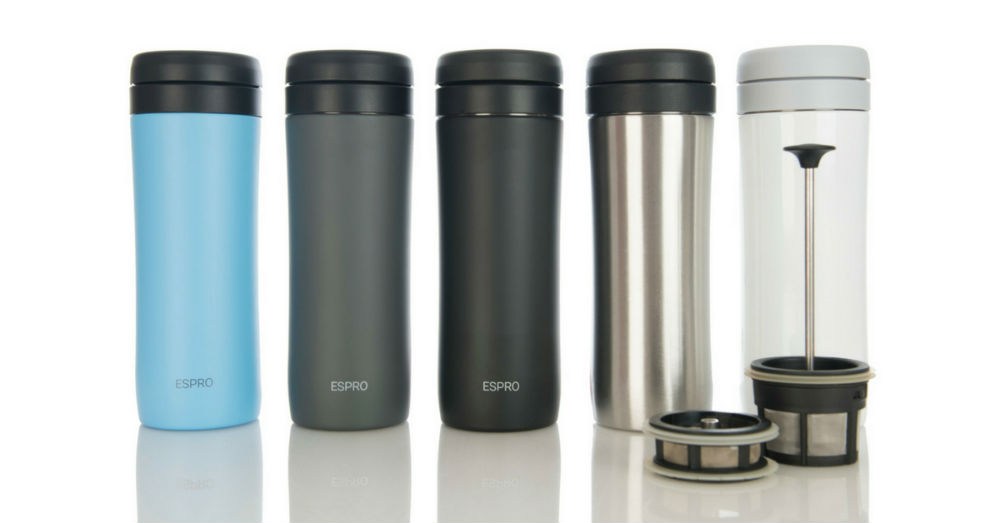 Take your favorite hot coffee with you, no matter where you're traveling. The French style two filter system in
Espro
leaves all of the flavor and none of the grit. Not only is it great for coffee, but you can also use Espro for tea too! It still goes through the double filtering system to provide maximum flavor. It is made of double wall vacuum insulated stainless steel and keeps your coffee and tea hot for 4-6 hours. You can venture to the ends of the earth with this travel press and be confident that you will still have your favorite cup of coffee.
Ultimate Gift Guide For Pet Owners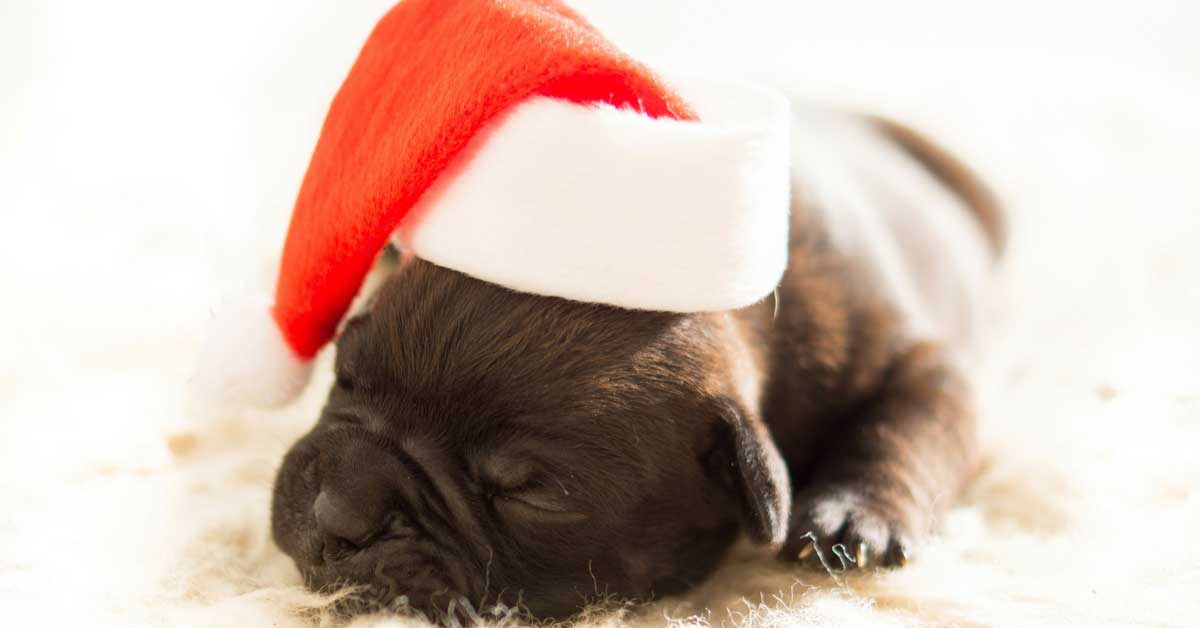 As an entrepreneur, you're up to your neck in work. Your days are filled with constant thoughts about the status of your business, and we can't blame you! Sometime during your journey, you may have picked up a furry friend or two along the way. The holidays are about appreciation, and when it comes to our pets, it should be no different. They love us unconditionally and they deserve to be pampered. We put together a list of gifts that we think your pets will love.
P.L.A.Y Santa's Little Squeakers Plush Toys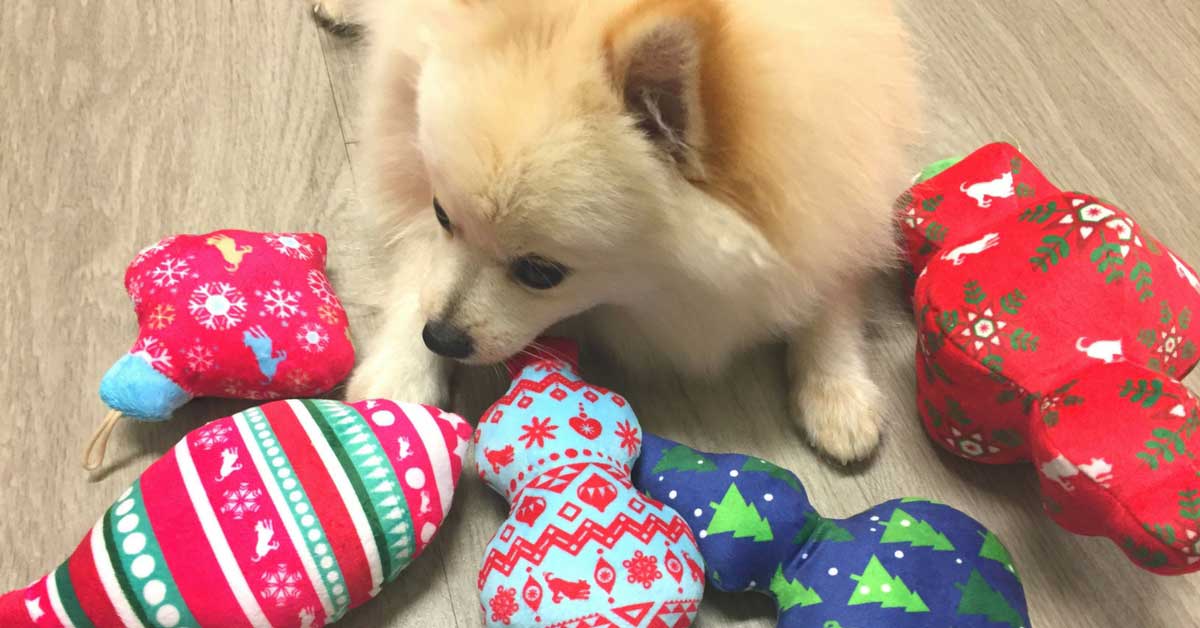 Inspired by Christmas ornaments,

Santa's Little Squeakers Plush Toys

are perfect for your pooch this holiday season. You can collect all five ornaments for your tree and as a gift for your best fur friend. My personal experience with dogs is that they like to destroy their toys as quickly as possible. The Santa's Little Squeakers Plush Toys are high quality and made using durable construction. They are also safe for the environment! Each toy is stuffed with their in-house eco-friendly soft PlanetFill® poly fiber.
Arty Cat Scratcher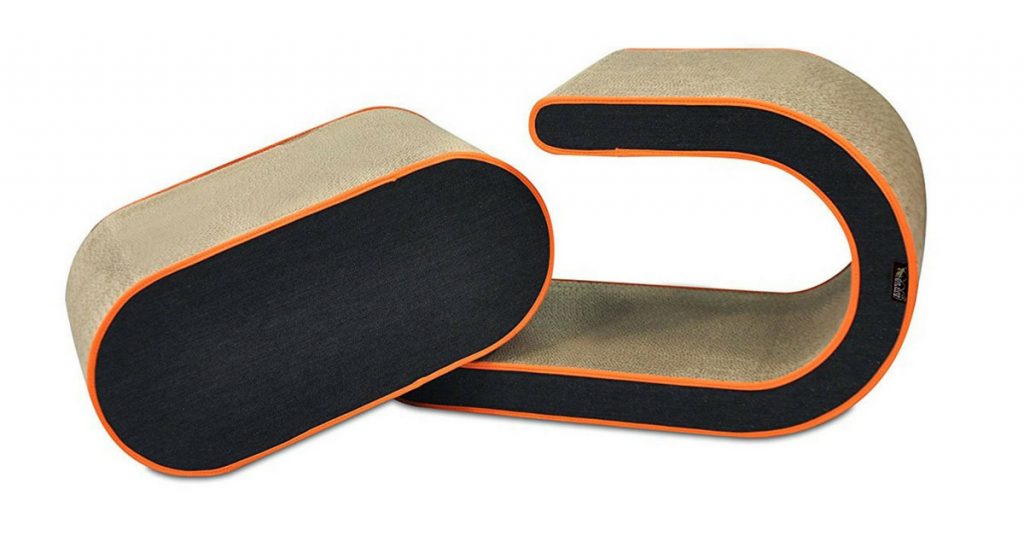 Cats love to sharpen their claws and will find any means necessary to do so. Instead of allowing your cat to scratch up the ends of your couch, check out the

Arty Cat Scratcher

. It has an innovative curved design, made to blend in well with your decor. The Arty Cat Scratcher can be separated into two pieces, allowing your feline friends to scratch or lounge until their hearts' content. The curved area is perfect for hiding! You can use them together or place them in different areas of your home. What's great about the Arty Cat Scratcher is the weight. It's slightly heavier than most cat scratchers, so when it's being used, you won't have to worry about it slipping and sliding everywhere.
CleverPet Hub
As a dog owner, you probably feel sad when leaving your dog at home alone. With the

CleverPet Hub

, you no longer have to worry! The technology used for CleverPet keeps your dog entertained while you're away. The hub has three lights at the base, and when it is touched, treats will be distributed. The lights are lit in a sequence of colors, and treats are only distributed when the correct light is touched. It's a game console for your dog! While you're at work, you can turn it on remotely using their CleverPet app. The app also tracks their activity and gives you updates on their progress. As for the toy itself, it is highly durable and easy to disassemble. It stays in place while it's being used and holds quite a bit of food. When introducing your furry friend to CleverPet, be patient and watch as they learn how to get rewarded with treats!
Kurgo Explorer Carrier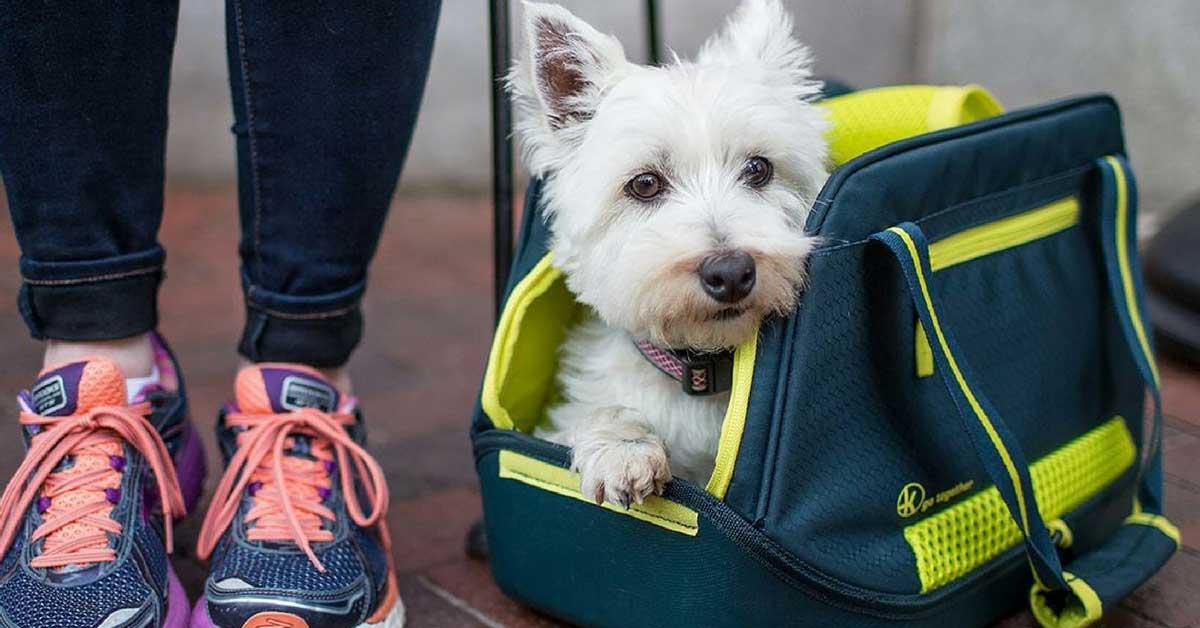 If you have an active lifestyle, the

Kurgo Explorer Dog Carrier

is for you. It features a sturdy base, perfect for a small pooch to rest in comfortably. The Explorer Dog Carrier is waterproof and easy to clean. When you're traveling, you can attach it to a seat belt to prevent sliding. It's a guaranteed seat for your furry best friend! You can choose to keep the carrier open or zipped according to your dog's comfort. The Explorer Dog Carrier is also designed to fit under your seat when you fly, so you can take your pup with you no matter where you go.
iFetch Ball Launcher
Exercise is a MUST for dogs.

iFetch

innovated the way we play with dogs with their interactive ball launcher. It can be set to launch at 10, 20, or 30 feet and comes in different sizes to fit your dog. You or your dog can drop in the ball at the top and it will launch out of the machine for your dog to fetch. This can lead to hours of fun, keeping your pooch entertained. You'll have time to work on your projects while your dog is preoccupied with iFetch.
Kurgo K9 Carrier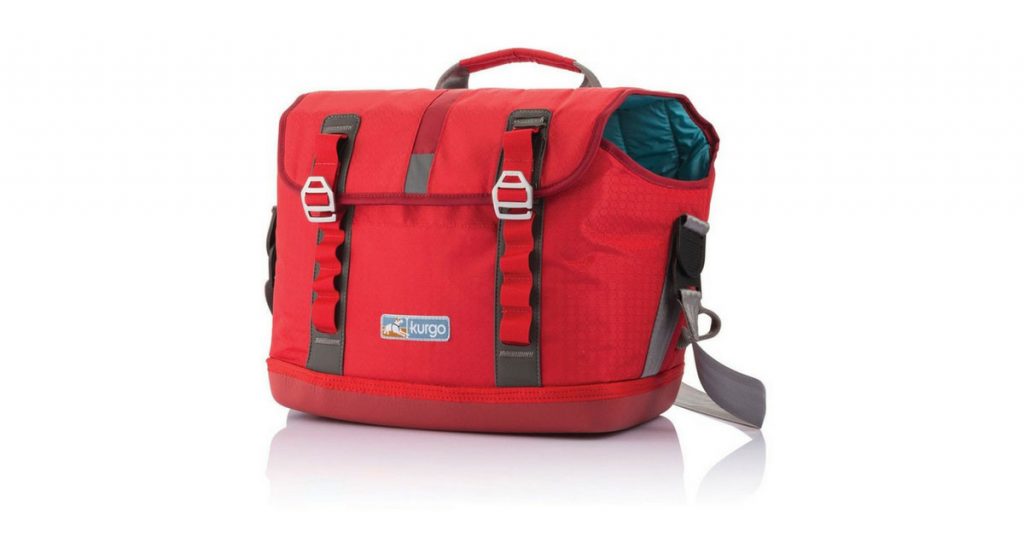 We all have to take our pups on car rides every now and then. The Kurgo K9 Courier is perfect for just that. It provides your dog with a booster seat so he will be right beside you, secure in his pouch. This way, dogs can look out the window safely during long drives. The K9 Courier can only fit dogs on the smaller side but is versatile for multiple situations. If you are staying at a hotel, it can also be used as a pull out travel bed. It comes with a long adjustable strap that you can use to take your dog from place to place with ease.
Wonderwoof Bowtie Activity Tracker
You have the FitBit, and now your dog can have the

WonderWoof

! It keeps track of your dog's activity, so you know how to keep him happy and healthy. The bowtie activity tracker can easily be clipped onto a collar and is lightweight enough to be comfortable. Through their app, you can map your walks, set care reminders, add caretakers, and connect with dog lovers in your area. The app is customized by breed, so the activities are specially chosen for your special friend.
ViviPet Cat Bowls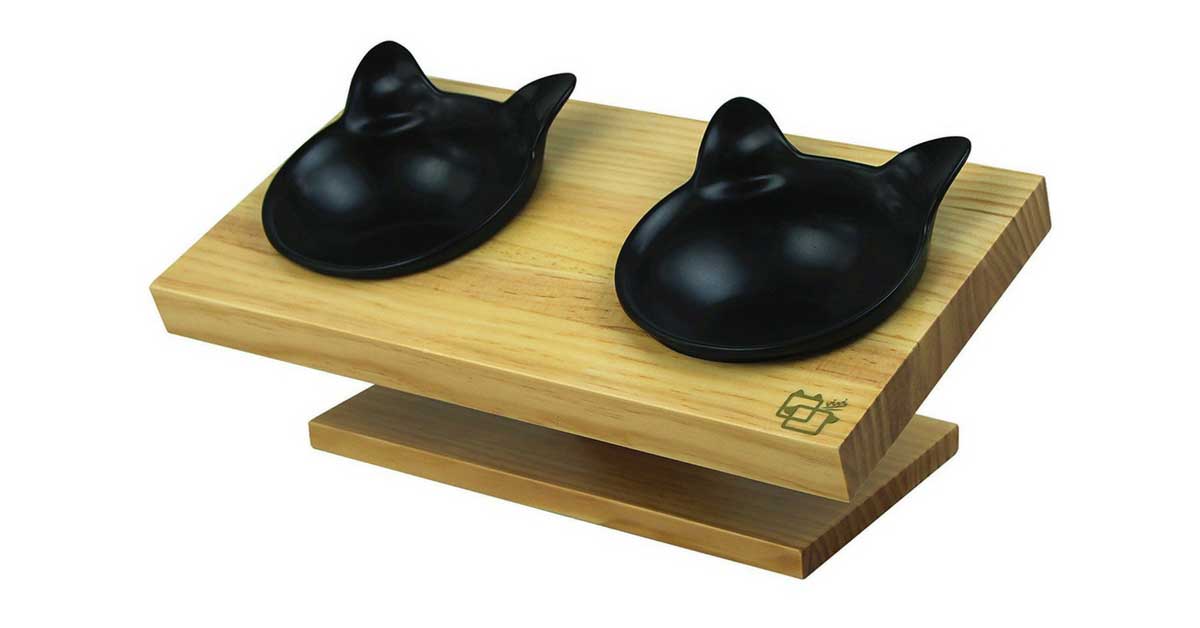 Get your cats the modern dishware they deserve.

ViviPet Elevated Feeder

is perfect for your feline. The bowls are shaped like cats and they sit on a wood base. Cats prefer to eat at an elevated position, and the ViviPet Elevated Feeder is just that. It is tilted at 15 degrees to prevent food fallout. Made of pine wood and ceramic, your feline friend will be very happy with your choice.