The Truth About Your Health Habits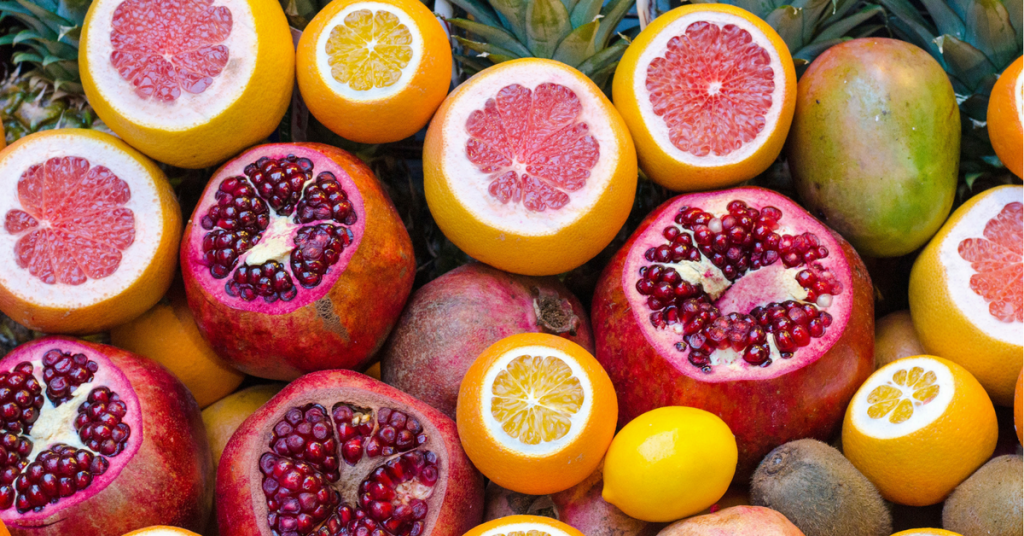 We are constantly being bombarded with news that praises some health habits one day, and disregards them the next. However, there are some health habits that industries desperately want you to believe are healthy, but have a negative overall effect on your wellbeing.
Drinking diet soda
Multinational corporations like Coca Cola and Pepsi launch ad campaigns that promote diet sodas as zero calorie sugar free alternatives to traditional soda. However, the artificial sweeteners in diet soda like aspartame and sucralose have been shown to trigger the same insulin response that sugar triggers in the body. Recently, diet soda has also been shown in increase the risk of dementia and stroke. Instead of using sugary soda to satisfy your fizzy and sweet cravings, choose drinks like Kombucha, a fermented, sweet-sour fizzy drink filled with probiotics that are great for gut health.
Taking a daily multivitamin "just in case"

Over 50% of Americans take a multivitamin supplement daily. Yet, many studies have shown that a daily multivitamin is useless, and even harmful, for healthy individuals. If you eat a variety of fruits, vegetables, and grains, a multivitamin has not been shown to prevent disease risk or extend your life. In fact, high doses of some supplements, like beta carotene, can increase cancer risk. However, taking specific supplements to plug nutritional gaps in your diet has proven beneficial. For example, people living in cold climates should take a vitamin D supplement since their skin cannot produce it without adequate sun exposure.
Consuming dairy
Humans are the only animal on earth that regularly consume the milk of another mammal, and the only mammals that consume milk after infancy. Humans in central Europe began drinking milk only around 7,500 years ago. Because it is such a recent adaptation, over two thirds of the world is lactose intolerant. Europeans may be more adapted to drink milk than people from certain parts of Africa and Asia, where nearly 100% of people are lactose intolerant, but they still suffer health consequences. Milk comes from a pregnant or recently pregnant cow, so it is filled with mammalian estrogen, in addition to antibiotics, steroids, and pus (yes, really!). Instead, choose dairy free alternatives like almond, soy, oat, or rice milk.
Eating meat
Did you know that calorie for calorie, broccoli has more protein than beef? Many people are surprised to hear that, since the meat industry spends millions of dollars on ad campaigns that try to change people's health habits to believe that meat is a normal, natural, and healthy part of our diet. However, with the World Health Organization classifying processed meats as type 1 carcinogens (cancer causing substances), and blockbuster documentaries like "What the Health" making even the most dedicated meat eaters go plant based, the meat industry's claims look more and more dubious by the day. The truth is that meat contains antibiotics, steroids, saturated fat, cholesterol, and hormones that wreak havoc on our gut bacteria, inflammation, and overall health. Organic meat sidesteps some of these health risks, but is not much better. Additionally, animal protein has been shown to raise IGF-1 levels in our body leading to accelerated tumor and cancer growth. Plant based sources of protein like beans, lentils, tofu, tempeh, and seitan pack as much or more protein than meat without the harmful side effects of animal protein on our bodies, the environment, and the animals.    
Avoiding carbohydrates
Bread, pasta, and rice get a bad rep for being high in carbohydrates which people fear will make them gain weight. It's true that refined carbohydrates have been shown to spike insulin levels, but brown rice, and whole wheat bread and pasta are a great source of fiber and have been shown to stabilize blood sugar levels. Whole grains can even boost the levels of good bacteria in our gut.  
Eating gluten free processed foods
The recent 'gluten free' craze is just that, a craze. It's one of those health habits that got out of control. Gluten is a protein found in wheat and a few other grains that gives bread its stretchy, chewy qualities. A small percentage of the population has celiac disease where avoiding gluten is essential to their health. Some double blind studies have demonstrated the existence of 'non celiac gluten sensitivity', but the majority of people do not suffer from it. That means that hopping on this bandwagon, if you do not have a diagnosed disease or sensitivity, is pointless and could even be harmful. Avoiding gluten in and of itself is not unhealthy if instead of wheat, you center your meals around gluten free grains like; amaranth, buckwheat, brown rice, millet, quinoa, sorghum, legumes, and vegetables. Instead, many people start buying gluten free versions of their favorite processed foods which often compensate for their lack of gluten by increasing their sugar and fat content.
Juicing your fruits and veggies
A refreshing juice of fruits and vegetables every morning seems like the pinnacle of a healthy diet. However, most juice machines separate the fiber from the juice of the produce. By removing the bulk of the fiber, the sugars from fruits hit your bloodstream more directly and cause a high and a crash that does not happen when you consume whole plant foods. The cell walls of fruits and vegetables slow down the release of sugars into your bloodstream keeping insulin more steady. Juicing does provide your body with vitamins and minerals, so there is no reason to cut it out entirely. Aim for moderation and instead of juicing your produce, try consuming it whole. If you must drink your veggies, try using a blender instead to preserve the fiber in the produce.
Consuming oils
Many people believe that 'healthy oils' like coconut and olive oil are an essential part of a healthy diet. However, they are calorie dense and lack a robust nutritional profile. While it's true that olive oil contains omega-3 fatty acids, which are good for heart health, the ratio of omega 6 to omega 3 fats is more indicative of the health of fat sources, and this is where olive oil, and most oils, fail. A diet that is high in Omega-6 fatty acids but low in Omega-3 fatty acids promotes inflammation. Oils should be used sparingly, and you should adjust your health habits to consume more nuts, and seeds for your omega 3. Flaxseed are an especially high source of omega 3 fatty acids, and do not have the same health risks that animal based sources do like fish.
10 Super Foods You Need To Add To Your Diet Today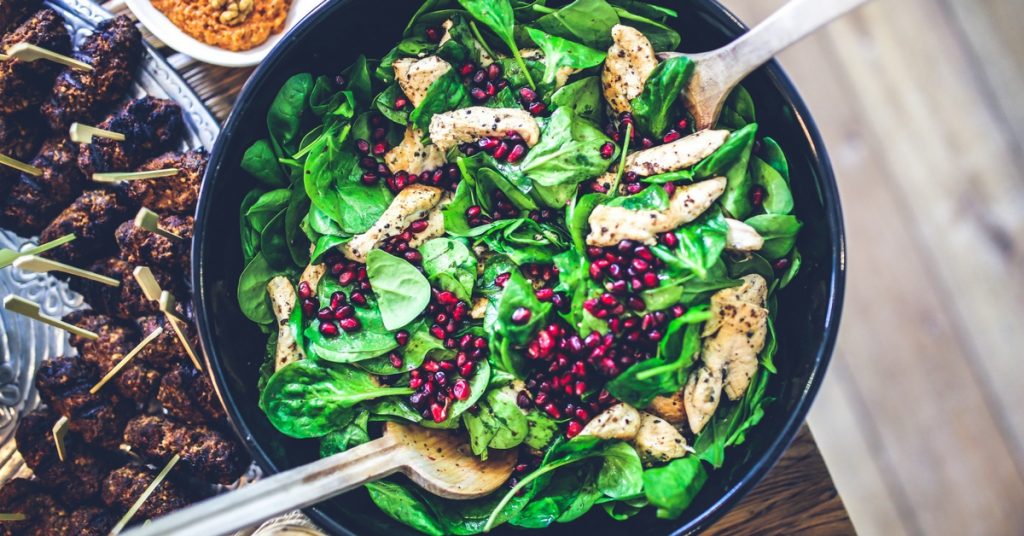 Super foods are named because of their abilities to fight diseases and deliver nutrition, but do not contain as much calories as other foods. Many health brands are known to carry different kinds of super foods. However, to beginners the different and oftentimes exotic sounding foods all seem confusing and are sometimes expensive. If you don't have any idea about super foods, it can be hard to know where to begin. Luckily, you don't have to wade through different kinds to find out which ones are the best. Check out these super foods that you need to add to your breakfast smoothie or meals today.
Chia Seeds
Are some of the best smoothie staples. It's not hard to eat them. you can simply to your favorite smoothie recipe and you're set for the day. They are rich in omega-3 fatty acids which can help improve brain function and healthy heart.
Coconut Oil
Can be great oil for you if you're looking to lose weight. The high fatty acid content of this oil can help boost your metabolism to help melt fat faster. One teaspoon of coconut oil in your breakfast smoothie can help you look slimmer over time.
Flax Seeds
Are high in omega-3 fatty acids and fiber. Omega-3 and fiber can help boost cardiovascular health, immunity and joint function. Fiber can also help in eliminating toxins from your body. Add 1 teaspoon to your favorite breakfast smoothie.
Goji Berries
Have more than 20 vitamins and minerals. They have been used in Asian culture for centuries to improve eyesight, balance hormones and fight viruses. Add ½ cup of goji berries to sweeten your smoothie.
Spirulina
Does not taste delicious but it is rich in omega -3 fatty acids and protein. Use two teaspoons of spirulina in your daily smoothie.
Cacao Powder and Nibs
Make a very delicious chocolate smoothie. These antioxidants can help boost your immune system so you can fight flu, colds and cough faster. Add 2 to 4 teaspoons of cacao powder in your daily smoothie and top with nibs for warm chocolaty goodness.
Avocado
Can be eaten as a fruit or you can make them into guacamole. This fruit contains 20 vitamins and minerals and can make your smoothie extra creamy. It is loaded with hearth healthy fats and keep you feeling fuller longer.
Leafy Green Vegetables
Like kale, chard, beet greens, collards and spinach are rich in chlorophyll which is a really powerful antioxidant. Eating lots of green leafy vegetables will not only boost the immune system but also make you feel fuller.
Bee Pollen
Is one of the mightiest super foods unless of course if you're allergic to bees. Bee pollen has 96 different nutrients and is an amazing source of energy. Eating bee pollen can also help decrease seasonal allergies. Eat it plain, add to your breakfast smoothie or toss it in with your salad to enjoy.
Camu Berries
Have more vitamin C than any other fruit or vegetable you will ever eat. Camu berries come from Peru and have been linked to better immune systems and better skin. Its tart taste goes well with different kinds of fruit making it easier for you to add to your daily smoothie.
What To Do When You Lose Creativity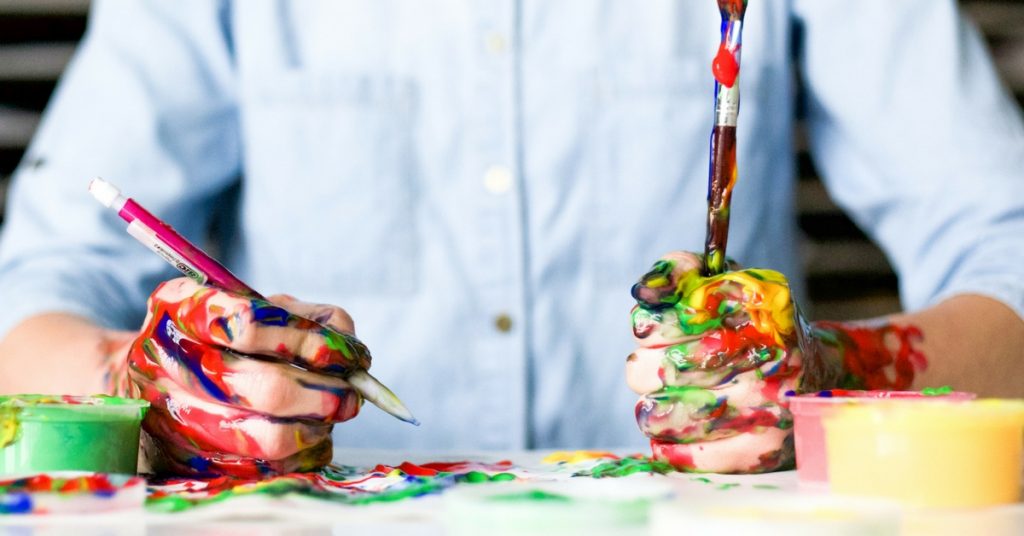 The longer you are tasked to creating things, the more likely you will lose your creative edge. It doesn't matter if you're making websites, writing a new book, or making a new recipe. There might come a day when you feel too lethargic to get out of bed or dread going to work. These are some of the most basic and easy-to-shrug symptoms of losing the creative streak. The good news is that there are ways to snap out of it. You can regain your creativity and prevent yourself from "drying out" by practicing a few simple tasks.
Explore
When we were kids, it's always fun to experience new things for the first time. As we get older, our sense of wonder gets jaded, probably because we had to grow up and face reality. But rediscovering how great the world is can help awaken our creative streak. To prevent yourself from losing it or to find it if it's already lost, explore and experience new things again. You can set aside one day a month to try something new, be it an experience, new dish, or venturing out to a new place. Adventure can reawaken creative juices and your sense of wonder.
Laugh
One of the reasons why we lose our creativity is pressure. It can be quite stressful if you're always looking for new ways to make your design look fresh. Sometimes it is even unavoidable that your paintings, essays or web designs all look the same way. Stress can kill creativity, so what better way to de-stress than to laugh? You can watch a comedy movie, catch a live comedy act, or just clown around with your friends. When your brain is filled with oxytocin and dopamine, which we get from laughter, you will be more relaxed and find it easier to find inspiration for creativity.
Think Like A Kid
If you're asked to be creative, ask yourself what your six year-old would do in situations like these. Kids can be very creative and surprisingly straightforward. It might feel weird at first, but you never know, so you might as well give it a try and see if it works.
Rediscover Creative Pursuits
When was the last time you painted something, read a good book, sang, danced like nobody's watching, or even modeled clay? All these creative outlets sometimes get lost because of busy lives. However, you can rediscover them again if you set aside time at least once a week to be creative outside your work.
Meditate
Mediation is a good way to relax both the right side (creative) and left side (logical) part of the brain. When they are both relaxed, they work harmoniously so you don't run out of creative ideas. Some people think that they don't have much time to mediate, but it can be surprising what 5 to 10 minutes of meditation can do for your brain. Meditation does not have to be complicated. You can start by thinking happy thought for 10 minutes each day for relaxation, and you will be surprised how easy it will become to carry on creative tasks.
When it comes to being creative, pay attention to yourself. Find out what works and what doesn't. This can tell you when you are most inspired, which in turn can really help you to continue being creative.
How To Find Your Dream Job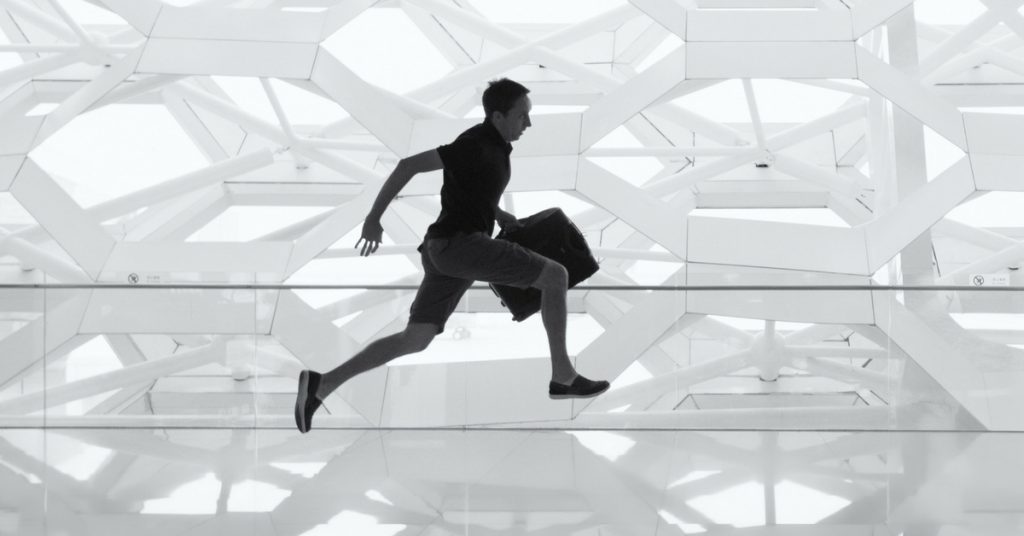 Do you remember being in your teens and people asking you what you wanted to be when you grew up? Most people do not normally have an answer to this question, which is quite understandable since most of us don't have a career path figured out at this stage in our lives. The good news is that you don't have to decide on your career after high school or in college. According to Forbes, most of us will have 15 to 20 jobs in our lifetime and could end up changing jobs every 4.4 years.
With all the career options available, how do you find your dream job?
Strength
One ways to find your dream job is to play to your strengths. If you're good at writing for example, you can be a teacher, journalist, copywriter or author. If you're the outdoorsy type, you can be a trail guide, camping guide or survival expert. Your love of math and solving problems can make you a good coder. Your strengths are a good indication that you should be doing something with them. It is also easier to be happier of you have a career that suits your strengths.
Take Classes
Taking classes and trying something new can help you discover your passion and lead you to your dream job. You can attend workshops, scour YouTube tutorials, or read books to find out where your passion lies. Exploring and finding out what you like can lead you to career paths you've never thought of before.
Work Environment
Another way to find your dream job is to consider what kind of working environment you thrive in. For example, for people who like being flexible and independent, working online might be a good option. For those who prefer a more traditional form of work environment, there are plenty of office jobs and career options. The same is true for people who like being outdoors or close to nature. Working in an environment you like can lead to better job satisfaction and help you fulfill the lifestyle you want to lead.
What Makes You Happy
Doing what makes you happy can lead you to your dream job. There are many things we like to do for "fun" that actually makes us happy. For instance, some people have fun working with children, which can lead to a career in teaching or child psychology. People who have fun while working with crafts can become crafting gurus with businesses. Doing what makes you happy is a good way to make money while having fun at the same time.
Informal Interviewing
Set informal meetings, like meeting over a cup of coffee, with prospective employers and people in the industry to discuss job expectations and see if they are potential fit for you. This process can help you find your dream job by eliminating jobs or industries that are not suitable for you. With the information you get from your informal interview you can make the decision process easier while networking possible contacts in the industry.
Finding the dream job is a challenge that everybody faces. There are many people working today who are not happy with their jobs but do it anyway to put food on the table. Finding your dream job will help you do the same, but at least you are happy working in an industry you love and are passionate about.