The Future of Good Posture: UpRight Go Review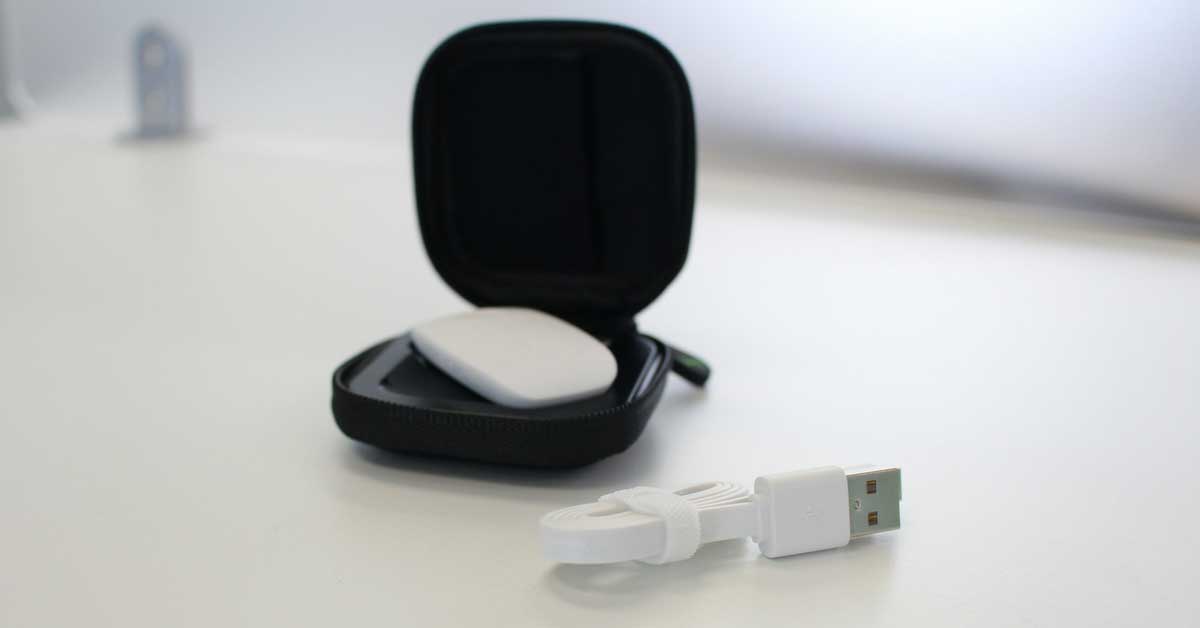 Presentation is everything. Our overall persona can be damaged by a simple mess up in bad posture. The new wearable technology device, Upright Posture Trainer is designed to correct your posture. To function properly, the Upright wearable is put discreetly on the skin of your back and under your clothes. The moment you slouch, the device lightly vibrates to condition you away from the bad habit. From an UpRight Go review, the only escape from the irritable vibration is to maintain an upright posture.
The device is about 4.25' long, 1.5' wide, and 1' thick. The product is of silicone rubber material and can be used up to 10 days a single charge. Upright is also connected to your iOS or Android smartphone app, with individual training plan for gradual change.
The wearable device is ultimately inspired by BF Skinner's operant conditioning theory, in the belief that behavior can be changed through sequences of actions and consequences. From an UpRight Go review, the strict reinforcements in Upright's gentle vibration delivers a cue to help you remember to sit up.
Barbara Corcoran is best recognized as a Shark tank investor and businesswoman. She has met a lot of Entrepreneurs and can explain what specifically turns her off. "There's some basic things that I think mothers use to teach. I'm not sure who's teaching them anymore. You've got to have good posture. Underestimated. When I see someone walk on the "Shark Tank" set and they're hunched over, I interpret that, rightly or wrongly, that they lack confidence". In being an advocate for the perfect first impression, Barbara explains the significance of good posture. "Good posture. First impression. Looking someone straight in the eye. Creates trust. Some politicians are very practiced at looking someone in the eye, and yet they still can't be trusted. But if someone's not looking you in the eye, believe me, you're not trusting them. You don't even sometimes even register, it's just an intuitive thing. "Hm, I wonder what this guy or gal is up to?"
Entrepreneurs are hard workers by nature but fail to neglect the simple cues to making a good first impression. Subconsciously, our looks do make a factor in the workplace. A strong image of a leader influences confidence in the workplace. Good posture defined by Harvard Health is to keep your chin paralleled to the floor, with your shoulders even, spine neutral, in natural position, and arms at your sides with straight, even elbows. Hips are also enforced to be even, creating it very difficult to obtain proper posture. Seeing that it's more comfortable to slouch, many fall into the category of health damage, poor physical outlook, and more. Upright posture is capable of gradually fixing the habit of slouching.
How you pick to represent yourself will ultimately reflect on people's opinions of you after, whether or not it's true or false. There are two more benefits on maintaining a good posture:
Increased Productivity
Approximately more than 13% of startup entrepreneurs fail to produce decent work due to common postural distortion patterns. The cause of poor posture results in blood vessel and nerve constriction, back pain and discomfort, and ongoing problems with your muscles, discs, and joints. The effects forces entrepreneurs to lose a minimum of 6 hours a week from work. The most common symptoms experienced are headaches, back pain, and a loss in concentration. Lost productive time from common pain conditions result in an estimated loss of $61.2 billion per year. 76.6% of the lost productive time was justified by the pain. By maintaining proper posture, this can all be avoided.
Influence Motivation
To look good is to feel good. Confidence is grown heavily when in good health. As Barbara Corcoran explained, when someone is hunched over, the immediate assumption is that they lack confidence. When your nonverbal cues are executed confidently, you look more trustworthy. Confidence is the ultimate motivation.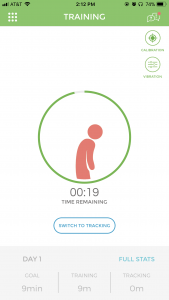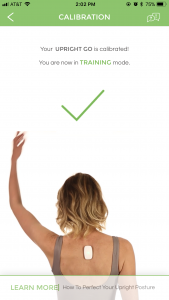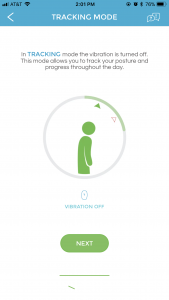 Product Review
Overall, the product was a joy to try. Set up was relatively easy and was a true "plug and play" experience.
Upon opening the box, I initially became nervous as soon as I saw the charging cables. I thought to myself, "ugh, another product to charge" but after settling and opening the incredible high quality packaging, I noticed that the product was ready to use. Before beginning the UpRight Go review, first, you have to download the app. You can find the app by searching for "UpRight Go" on your app store. Downloading the app was as simple as… downloading an app? Relatively simple. Quick download and an even faster set up option.
Upon loading, you are met with an option to sign up or sign in. Add the appropriate information as expected, and you're all set! Setting up the app is easy as well. Just read the screens and follow the instructions. The interesting part comes in when you have to add the device onto your back. I read this and thought to myself, "this is going to be annoying!", but it wasn't at all. I placed the product into my right hand and placed it as best as I could in the middle of my back. (spine region) I can say that when I first wore the product, I felt like an intergalactic alien with a device sticking out of my body, but after moving around and using it for several hours, it was a joy to have and a great product to maintain good posture.
I completed initial training and even completed overtime. I then began to work and maybe my thoughts on my posture aren't as bad as I once that. For me, I sit about 10 hours a day and although that can be challenging, I only set the device off four times in the first day. All in which were purposefully set up by myself. I wanted to see the vibration. I wore the device for a total of five straight days, each day for 9 hours. I can say in full confidence that each day I wore the device, I was cognizant of my posture and wanted to make sure that I was sitting up in a healthy manner. Although this is a huge pro for the UpRight Go team, I do not see myself using this product on a routine basis. Great posture is important to my daily life, but from the UpRight Go review, it's not important enough to get a tool like this.
How To Approach A Disagreement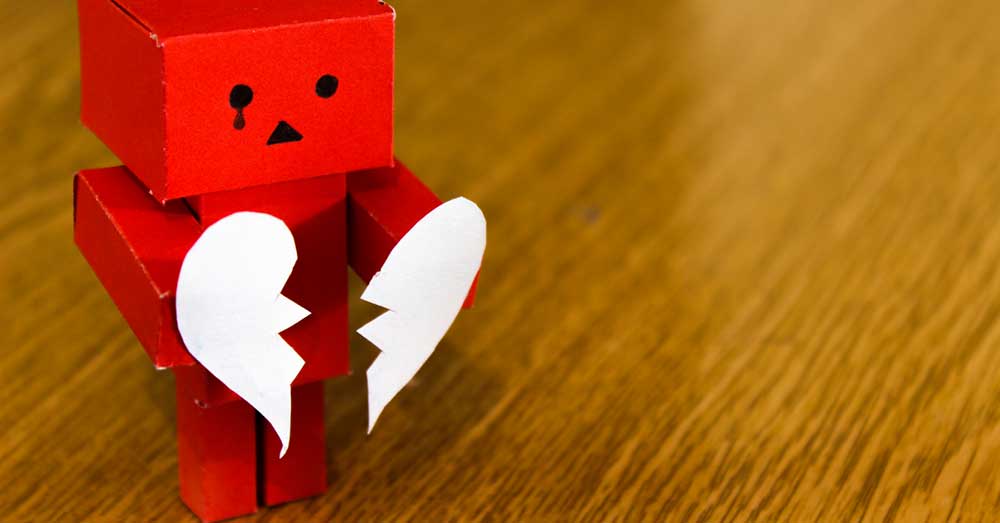 Disagreements are a part of life. We disagree with family, friends, coworkers, and even superiors on a number of different things. In fact, disagreements are so common it is probably rare for a person to have never disagreed with anybody. Whenever they happen, it can cause friction or awkwardness. However, if you know how to handle disagreements properly, it can result in positive gains and better relationships. Here are some tips on how to approach disagreements.
Don't Take It Personally
Do not involve yourself personally in the position, so you won't have a hard time separating yourself from it. Try to view your position as "a position" rather than "my position". The book The Psychology of Computer Programming, we see author Gerald Weinberg's concept of "egoless programming". His concept is of a team of programmers checking the work of technical programmers for errors. He discovered that the less defensive a programmer feels about his code, the more productive a review process is. A programmer who separates himself from his work has a smoother review and does not feel that the discovered errors are a personal attack against him.
Always Remain Professional
Many of us have heard about the adage "you can catch more flies with honey than vinegar". If you are having a disagreement with somebody, make sure that it is because of certain issues and not because of the person. When in the office, treat everybody – even those with those whom you disagree – with respect and professionalism. Respecting others and remaining professional will earn you the respect of your peers.
Listen
Many disagreements can be avoided if we listen carefully. Avoid interrupting the speaker so when it's your time to react, you can provide the appropriate response. If you need to interrupt because the speaker is long winded, summarize what you have understood so far before asking questions or telling them to continue. Remember that people express themselves in different ways. If you don't listen carefully or interrupt often, you might find yourself reacting not to what the person said, but to what you thought he said.
Use Lower Voice
Shouting stirs up more anger. During a disagreement, it is best to lower your voice instead. Lowering your voice has 3 advantages. First, it reduces any tension. Second, it forces the other person to listen, and lastly has a psychological advantage because of its unexpected nature.
Watch What You Say
Once a word leaves your mouth, there is no way to take it back. As stated above, harsh words stir anger. What you say can fuel disagreements and even make them something bigger. Instead of responding immediately, count from 1 to 10 before opening your mouth to defuse your feelings. It will also give you time to compose yourself and think of a calmer response to the issue.
Once a disagreement has been settled, it should be water under the bridge. Do not keep score of disagreements. Dwelling in the past can lead to grudges between the other person and impact your relationship negatively. Learn from the disagreement and move on.
Interview With Interior Designer Taylor Spellman, Host Of "Yours, Mine Or Ours"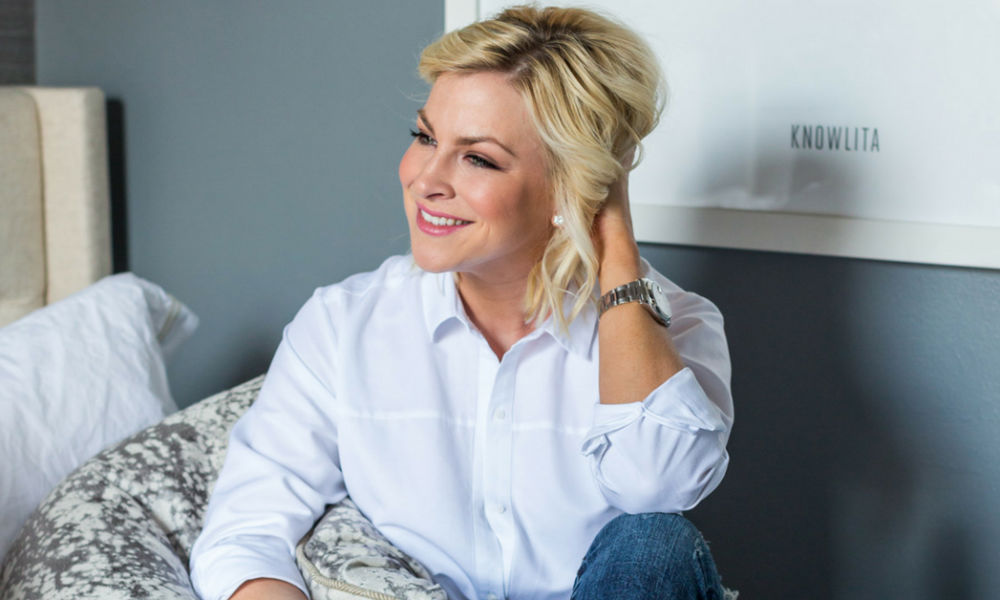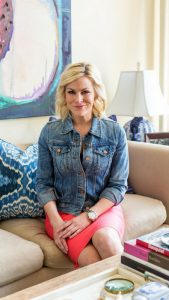 Transforming from dancer to interior designer, Taylor Spellman is as creative as they come. Taylor is a recognized interior designer and staging expert in New York with a portfolio of multi-million dollar clientele, including Ryan Serhant of BRAVO's "Million Dollar Listing." Her unique style of mixing high end with treasures from Goodwill has earned her a position as host of BRAVO series "Yours, Mine Or Ours" alongside real estate agent Reza Farahan. Her firm TSNY handles 30 million dollar's worth  of real estate daily. Because of this, Taylor Spellman manages the best team possible including Vice President, Lana Ataman, and Lead Designer, Jacqueline Leung.
Taylor Spellman works with finesse. Her sense of humor and bright personality shines through in her work and as a host for "Yours, Mine Or Ours." She takes care of her clients by personally taking the time to learn about their lifestyle and how interior design can elevate their lives. During the design process, she gets deep into the nitty gritty, overseeing each stage until completion. Her Instagram and Twitter is flooded with pictures of her projects and bits of advice for aspiring interior designers. Taylor Spellman talks to Owner's Mag about TSNY, design strategy, and being the host of "Million Dollar Listing".
How did you build a business around interior design?
I built a business around interior design by capitalizing on a niche in the market. When I started, no one was doing interior design just for bachelors. I felt strongly that it was strongly due to the fact that there wasn't a service being offered versus there being a need for it. I became known as doing interior design for men, and that gave me a competitive edge and people found out about me quicker, and ultimately word of mouth lead to more clients and a full blown firm.
What are some key factors you think about when designing a room?
How does this person really live?

How do you maximize the functionality of the space?

How do I bring my client's personality into the space to make it reflect who they are and make them feel very much at home?
When do you consider a room "done"?
Accessorizing. People often lay the groundwork but then stop after they have their coffee table, rug, and couch… but a layer of décor delivers the personal touch that make the home feel like you.
What is your average day to day like?
I would love to tell you that I get up and do yoga and relax, but in reality I hop up, get the biggest coffee possible and get going. It is a beautiful and hectic madness. I like to spend the majority of my day on-site with my clients and projects. Sometimes I'll be in a client's living room painting custom artwork, sometimes I'll be running around coordinating contractors and electricians to make sure everything is on point. I am extremely detail oriented so every single piece of the puzzle matters to me.
How has hosting a hit TV show influenced your lifestyle?
It's been interesting because I've been very hard at work for the past ten years, hustling, and trying to make a name for myself. And this show has definitely shifted things over the hill. Needless to say, I don't know that I'll ever get over getting recognized. That is something that will always be crazy to me.
What do you look for in a team?
First and foremost I think about work ethic. Is this person willing to work really hard and put in the hours, and be dedicated? Second I think about one's ability to think outside the box. Interior design and staging change by the second, and there's really no formula, so I need my team to be able to really think on their feet. And that's easier said than done.
What was the biggest challenge since starting your business?
My number one challenge has definitely been to 'stay the course'. There are so many things that come up that really make you truly believe you're on the wrong path, but if you have enough conviction, dedication and talent, then you just need to remember to stay on track and you will find success.
What is your favorite moment of 2016?
Watching the first episode of 'Yours, Mine or Ours' air. It was a very full circle moment for me, getting to see the fruit of my work come alive in a completely different format.
What are some tips you can give to aspiring interior designers?
Figure out what your unique selling point is. Is it your style, your personality? Is it your ability to make clients feel comfortable enough to use their own aesthetic in the place? Figure out what makes YOU unique and run like hell with it. Never stop.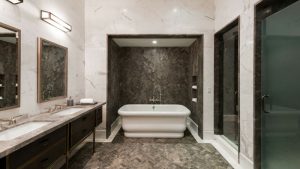 6 Books That Will Change Your Life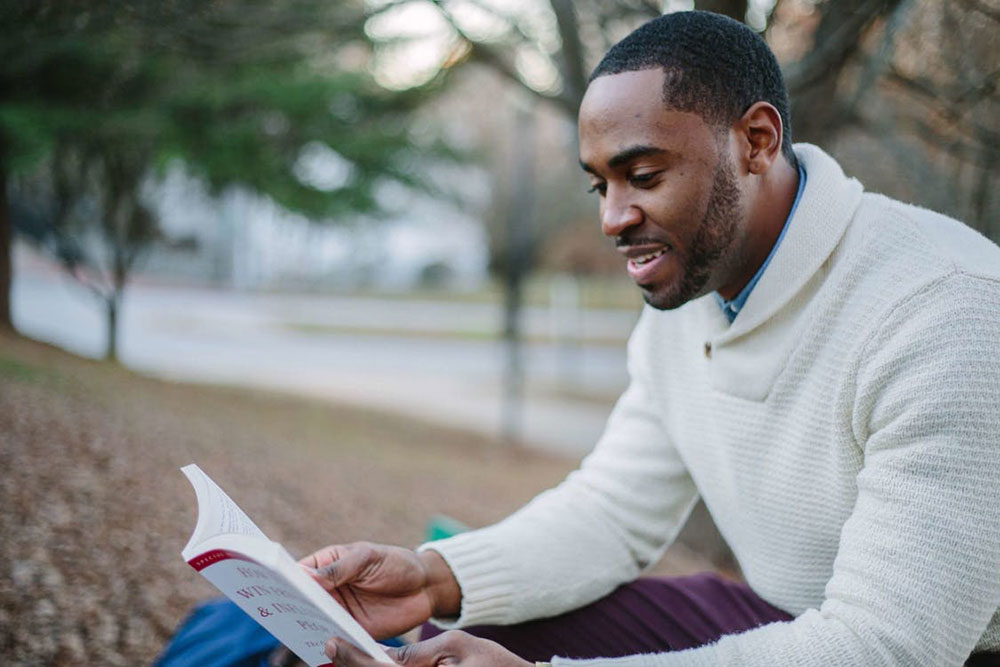 Whether you're going through a transition in life, starting a new career, ending a career, or simply looking for ways to improve yourself, there's likely a book for that. But today there are thousands upon thousands of self-help books from qualified authors to choose from, which ones do you pick? We've curated a list of some of the best self-help books for you to check out.
Think And Grow Rich
This comes as no surprise to anyone. Think And Grow Rich is one of the best self-help book ever written. To date, it's helped hundreds of millions of people discover themselves. The book is a practical guide that outlines some fundamental laws that govern success and has been released internationally in just about every language.
How To Win Friends And Influence People
Dale Carnegie's work was released in 1936, but it still remains a popular choice nowadays. The advice and practical tips suggested applies today as much as it did when it was originally published. To date, it's sold more than 15 million copies and can be found on the shelves of many executives.
The 7 Habits Of Highly Successful People

Originally published in 1989, Steven R. Covey's work became an instant bestseller and today still can be found in every Barnes & Noble. It's been reprinted and sold over 25 million copies in over 40 languages. The book provides valuable knowledge on how to be a more effective you whether at work or in your personal life.
The Road Less Traveled

Over 7 million copies sold in it's most recent print, translated in over 23 different languages, and being on the New York's Best Seller's list for over 10 years, this is a rare gem you don't want to miss out on. Dr. Peck's teaches his reader how to live a full and complete life, how to differentiate dependency from love, and how to find your true self.
The 5 Love Languages

Who knew there were 5 different languages of love? Dr. Gary Chapman did and his work has helped millions of people all over the world to renew their intimacy, learn how to love, and most importantly – learn how to receive love better. Beyond simply helping with personal relationships, learning the 5 love languages will also give readers better insights into dealing with people both at work and at home.
The Art Of Happiness

Who's more qualified to write a book about happiness than the Dalai Lama? Despite the great loss his country and he personally have suffered, the Dalai Lama remains positive and enthusiastic whenever you see him. Those who have been fortunate enough to be in his presence reported feeling lighter and even happier within just a few short moments. Coauthoring with Dr. Howard C. Cutler, The Art Of Happiness is a book that will arm you with the knowledge and tools to overcome everyday challenges and discover a better version of you – one that is happier and more fulfilled.