The Future of Good Posture: UpRight Go Review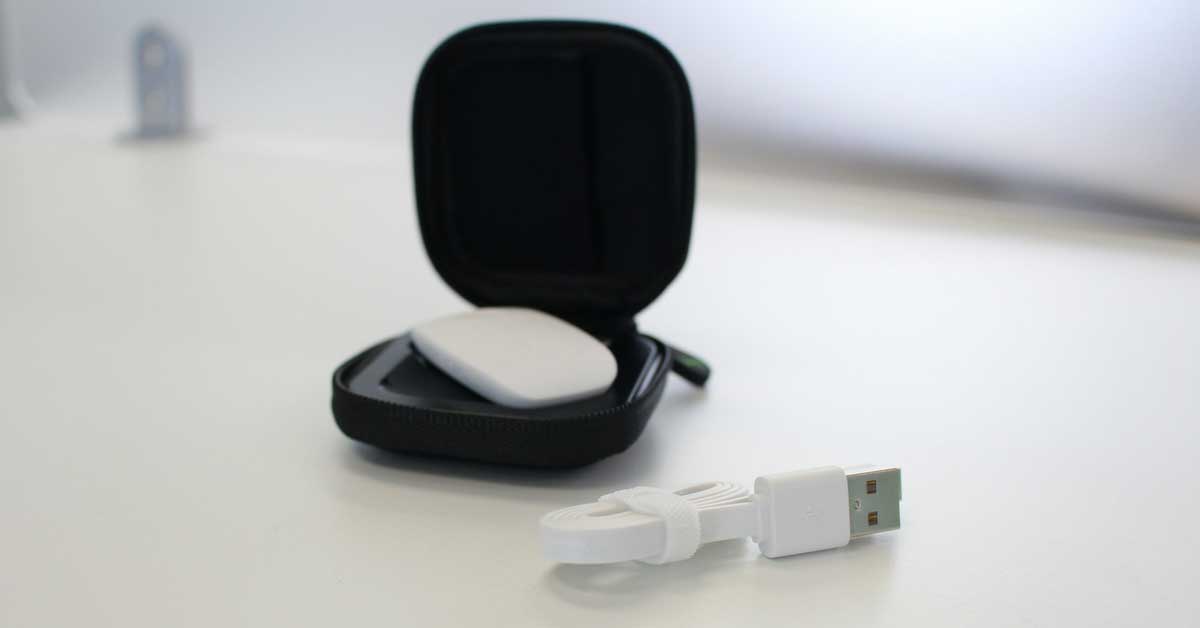 Presentation is everything. Our overall persona can be damaged by a simple mess up in bad posture. The new wearable technology device, Upright Posture Trainer is designed to correct your posture. To function properly, the Upright wearable is put discreetly on the skin of your back and under your clothes. The moment you slouch, the device lightly vibrates to condition you away from the bad habit. From an UpRight Go review, the only escape from the irritable vibration is to maintain an upright posture.
The device is about 4.25' long, 1.5' wide, and 1' thick. The product is of silicone rubber material and can be used up to 10 days a single charge. Upright is also connected to your iOS or Android smartphone app, with individual training plan for gradual change.
The wearable device is ultimately inspired by BF Skinner's operant conditioning theory, in the belief that behavior can be changed through sequences of actions and consequences. From an UpRight Go review, the strict reinforcements in Upright's gentle vibration delivers a cue to help you remember to sit up.
Barbara Corcoran is best recognized as a Shark tank investor and businesswoman. She has met a lot of Entrepreneurs and can explain what specifically turns her off. "There's some basic things that I think mothers use to teach. I'm not sure who's teaching them anymore. You've got to have good posture. Underestimated. When I see someone walk on the "Shark Tank" set and they're hunched over, I interpret that, rightly or wrongly, that they lack confidence". In being an advocate for the perfect first impression, Barbara explains the significance of good posture. "Good posture. First impression. Looking someone straight in the eye. Creates trust. Some politicians are very practiced at looking someone in the eye, and yet they still can't be trusted. But if someone's not looking you in the eye, believe me, you're not trusting them. You don't even sometimes even register, it's just an intuitive thing. "Hm, I wonder what this guy or gal is up to?"
Entrepreneurs are hard workers by nature but fail to neglect the simple cues to making a good first impression. Subconsciously, our looks do make a factor in the workplace. A strong image of a leader influences confidence in the workplace. Good posture defined by Harvard Health is to keep your chin paralleled to the floor, with your shoulders even, spine neutral, in natural position, and arms at your sides with straight, even elbows. Hips are also enforced to be even, creating it very difficult to obtain proper posture. Seeing that it's more comfortable to slouch, many fall into the category of health damage, poor physical outlook, and more. Upright posture is capable of gradually fixing the habit of slouching.
How you pick to represent yourself will ultimately reflect on people's opinions of you after, whether or not it's true or false. There are two more benefits on maintaining a good posture:
Increased Productivity
Approximately more than 13% of startup entrepreneurs fail to produce decent work due to common postural distortion patterns. The cause of poor posture results in blood vessel and nerve constriction, back pain and discomfort, and ongoing problems with your muscles, discs, and joints. The effects forces entrepreneurs to lose a minimum of 6 hours a week from work. The most common symptoms experienced are headaches, back pain, and a loss in concentration. Lost productive time from common pain conditions result in an estimated loss of $61.2 billion per year. 76.6% of the lost productive time was justified by the pain. By maintaining proper posture, this can all be avoided.
Influence Motivation
To look good is to feel good. Confidence is grown heavily when in good health. As Barbara Corcoran explained, when someone is hunched over, the immediate assumption is that they lack confidence. When your nonverbal cues are executed confidently, you look more trustworthy. Confidence is the ultimate motivation.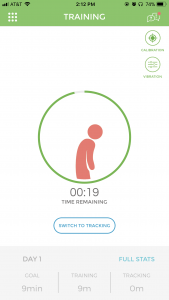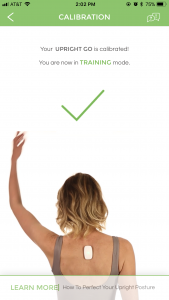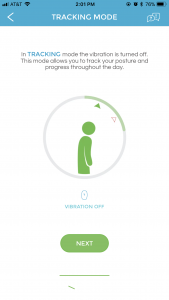 Product Review
Overall, the product was a joy to try. Set up was relatively easy and was a true "plug and play" experience.
Upon opening the box, I initially became nervous as soon as I saw the charging cables. I thought to myself, "ugh, another product to charge" but after settling and opening the incredible high quality packaging, I noticed that the product was ready to use. Before beginning the UpRight Go review, first, you have to download the app. You can find the app by searching for "UpRight Go" on your app store. Downloading the app was as simple as… downloading an app? Relatively simple. Quick download and an even faster set up option.
Upon loading, you are met with an option to sign up or sign in. Add the appropriate information as expected, and you're all set! Setting up the app is easy as well. Just read the screens and follow the instructions. The interesting part comes in when you have to add the device onto your back. I read this and thought to myself, "this is going to be annoying!", but it wasn't at all. I placed the product into my right hand and placed it as best as I could in the middle of my back. (spine region) I can say that when I first wore the product, I felt like an intergalactic alien with a device sticking out of my body, but after moving around and using it for several hours, it was a joy to have and a great product to maintain good posture.
I completed initial training and even completed overtime. I then began to work and maybe my thoughts on my posture aren't as bad as I once that. For me, I sit about 10 hours a day and although that can be challenging, I only set the device off four times in the first day. All in which were purposefully set up by myself. I wanted to see the vibration. I wore the device for a total of five straight days, each day for 9 hours. I can say in full confidence that each day I wore the device, I was cognizant of my posture and wanted to make sure that I was sitting up in a healthy manner. Although this is a huge pro for the UpRight Go team, I do not see myself using this product on a routine basis. Great posture is important to my daily life, but from the UpRight Go review, it's not important enough to get a tool like this.
Things You Should Never Say During A Presentation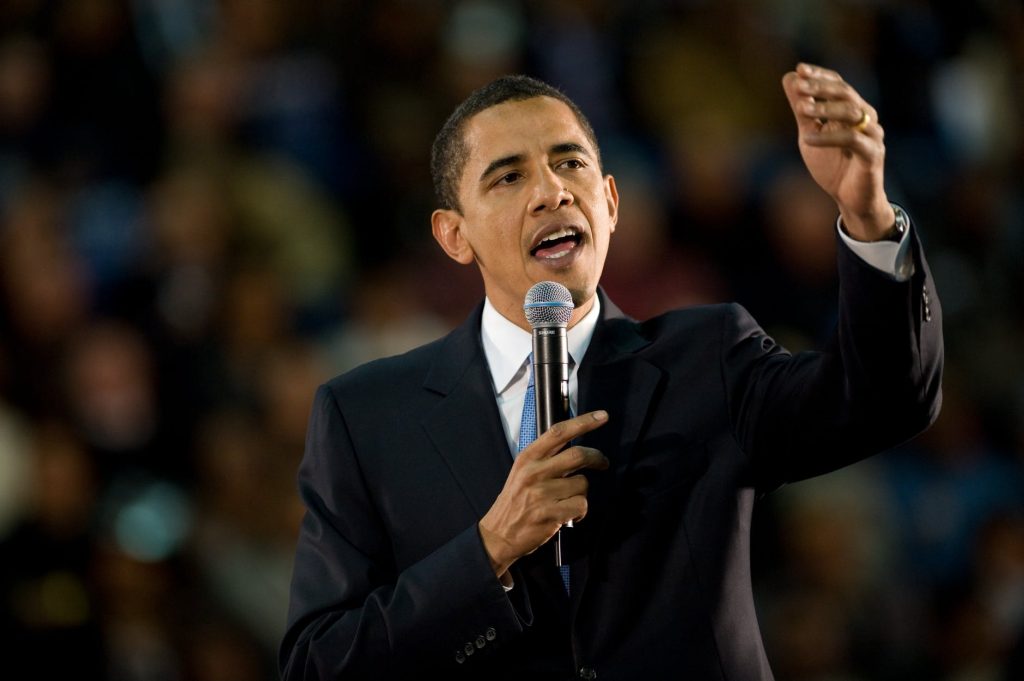 Many people have cold feet when they are asked to present something in front of a live audience. A sales presentation is a make or break situation for the companies. An excellent presentation can bring in a lot of new prospects for the company. Similarly, a bad presentation can also sour the relationship with an eager prospect. Public speaking is intimidating, but you can avoid the common mistakes and make a mark as a public speaker. You should be calm, confident and organized during the presentation. Here are some points you should remember during a presentation
"Hello! Can everyone hear me?"
You can feel very nervous before your presentation, but do not begin with this question. It is your responsibility to check the audio, but try to arrive early to check everything. When you are speaking at a large conference hall, the chances are high that someone has already checked the audio-visual facilities. Take a deep breath and smile at the audience. Begin with full confidence.
"I've got a lot of information to cover, so let me get started."
This statement can make your audience lose all interest in your presentation. People believe that longer presentations are boring. Starting with this statement assumes that it's going to be a long boring lecture instead of a captivating presentation. If your presentation happens to be long, do the work to shorten it in advanced, and come prepared to give a more condensed presentation without losing the overall message. 
"I'll keep it short"
This is a promise no one keeps. You should not use this statement before the presentation. Your audience comes to hear something promising and get inspired. It does not matter if your speech is long or short. When you say "I'll keep it short", you're also underselling your ability to maintain your audience's attention. 
"I did not have much time to prepare"
You should not begin your speech with an excuse. People in the audience look forward that the presentation will be a well-prepared one. They invest their time and money to be prepared for your presentation. It's only fair that you should be prepared to present. 
Fillers
Never use the words like "Umm", "you know" or "like" in your presentation. Your audience will assume that you are not confident about what you are saying. The fillers in your speech can distract them from the main point of the presentation. If you need to think about something, you can take a short pause in between.
"In Future, we plan to…"
Never reveal anything about the products that is still under production. Make public announcements of your new products and offers. Your audience expects detailed information of your new and ready products. If you have something exciting on the way, wait for it to actually be ready to start talking about it. 
"Avoid reading through the pages"
Do not just read aloud the pages or slides. This can turn the session dull for your audience. Try to present your points in an interesting way. You can begin with a small story or show some examples.
"I'll get back to that later"
The audience is always eager to interact with you. They can ask many questions after your presentation. Do not avoid their questions. It leaves a bad impression on your audience. Try to answer their questions politely.
"I guess that's it"
You should not end your presentation with this statement. Prepare your speech in such a way that it becomes obvious it is the end. Your transition to your next point should come naturally.
Make your speech fit in the given time-slot. Do not come underprepared and prolong your speech. You should not completely depend on the prepared write-ups or slides. Try to conclude it with some interesting information. Keep some time to interact with the audience, but do not get stuck with irrelevant points or questions.
Beating The Post Holiday Blues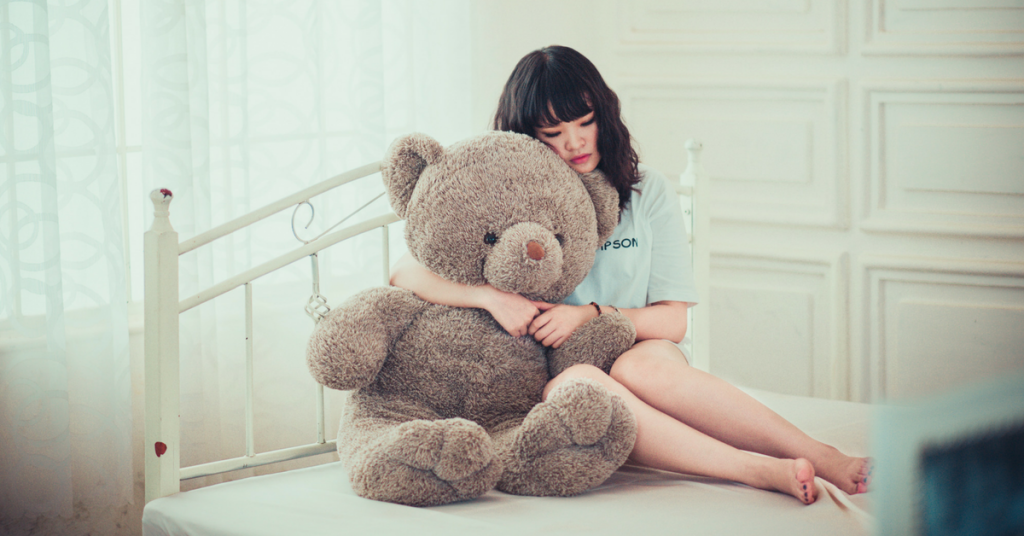 The Holidays are always a rush of gift giving and food. We usually ride the season with a lot of adrenalin to help us get through the parties, vacations, and coming home to mom and dad's. But, after you've opened all your presents and uploaded your holiday pics to social media sites, the adrenalin wears off and you start to feel down in the dumps. It is no surprise that holiday blues usually take place after the trimmings are taken down and the festivities have ended. During the crash, fatigue sets in, we don't want to go to the gym and postpone opening and reading emails. All we feel is laziness usually due to over indulgence of food. But it does not have to be this way. Here are ways to kick the post holiday blues.
Stay Connected
Just because you've said goodbye to friends and family does not mean that you can't communicate with them until the next holiday season. Drive away the doldrums by keeping in constant contact. Continue to update them on social media or send them emails from time to time. Call mom and dad on the phone even just to say hi. When you stay connected with the important people in your life, you feel less lonely and won't miss them as much.
Exercise
Did you know that exercise is a good way to get rid of depression? Working out can actually make you feel better. Exercise releases dopamine into the bloodstream so you feel happier and content. As a bonus, you get to melt off pounds that you probably put on indulging in turkey and dessert during the holidays.
Plan Your Next Holiday
Nothing can get you more fired up than thinking about your next trip. Why wait for Christmas when you can plan another getaway during Valentine's Day or any holiday? It can be something simple as a budgeted long weekend or even an overseas trip. Whatever your plan is, it will make returning to work easier and help you avoid thinking about the holidays. Cultivating something positive and forward thinking is also a good way to reset your brain.
Schedule Fun Activities
Drinking alcohol will only make you more depressed, so switch to scheduling fun activities instead. Research tells us that having things to look forward to makes us happy. You can host a President's Day party with friends or a small tea party to catch up with friends you weren't able to visit during Christmas. If you want to keep it simple, you can engage in movie night with your siblings, dinner with the family, or a relaxing massage.
Spend Time Outdoors
This might not be possible for some people but spend time outdoors every day. According to a meta-analysis of 10 studies, spending as little as 5 minutes outside everyday can help improve mood and self-esteem. Spending time outside is also recommended for people who suffer from Seasonal Affective Disorder (SAD) or winter depression.
Keeping these strategies in mind can help you beat post-holiday depression. The holidays have to end, but it does not mean to say that the fun has to stop. Think of these suggestions every time you're battling post-holiday misery.
Meal Prep Ideas for Your Busy Work Week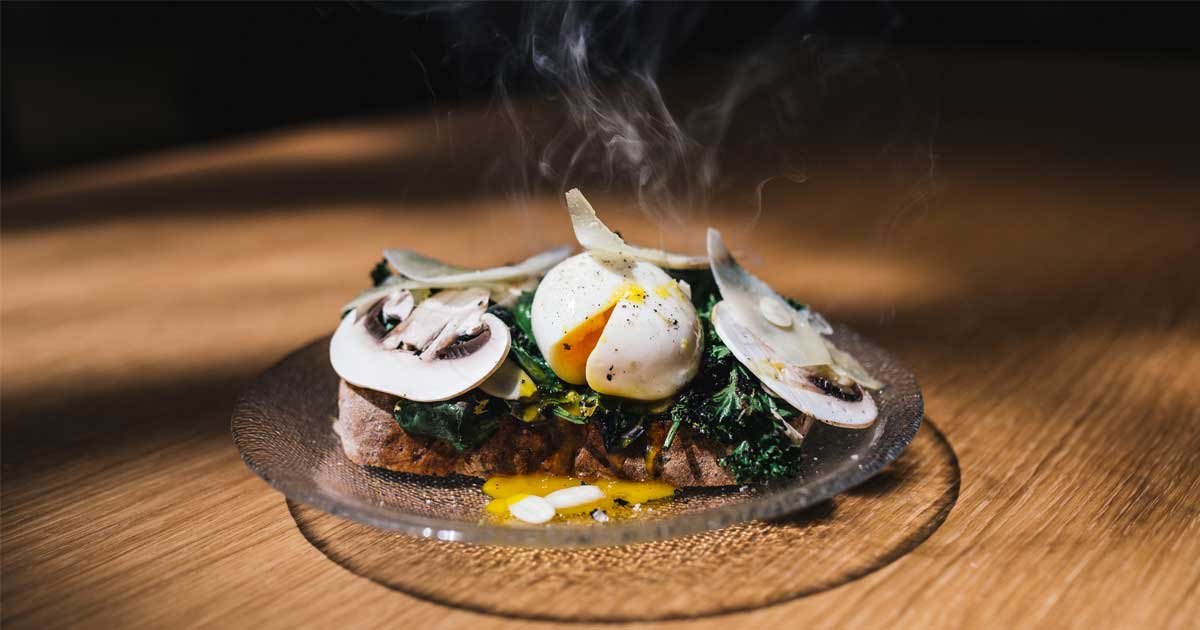 Here are some meal prep ideas for your busy work week. If you're busy, then you may not feel like coming home and investing energy in cooking complicated meal prep ideas. However, with proper planning and doing the meal prep on weekends, this task can become easy and fast. If you prepare a menu for the week, you can buy all the ingredients at once and preserve them. Here are few steps to ensure that you get nutritious homemade food even during a busy work week.
Planning in Advance
Plan in advance for the meal prep ideas that you are going to prepare for the coming week – just pen it down. You should create a menu either for the week (preferable) or the month, and make sure that you have a list of the ingredients that you need for every meal. Make sure that you have a list for every meal that you will be preparing at home, including breakfast, lunch, and dinner. Make sure to have snacks available.
Preparation
Another way to save time is putting meals together, especially those that you'll be baking or slow cooking. You can do this for as many meal prep ideas as you want, and store them in your freezer to pull out whenever you are going to cook them. Make sure you have all ingredients. Put all ingredients into the slow cooker and leave it to cook.  Set the timer correctly to avoid the food getting burnt.
Easy meal prep ideas
Prepare easy meal prep ideas such as salads, soups, sandwiches, and pasta. There are also other items that you can find in stores that are "ready to make" packs. Have them on the menu and leave the most complicated recipes for the weekend. Simpler meals will often suffice as long as you put some love into it. Just ensure that whatever you eat is healthy and nutritious.
Shop intelligently. You can have your menu ready and do the shopping all at once on a weekly or monthly basis. This saves time and money as well. Also, you can make it easier for yourself if you just plan in advance and ensure that nothing is left for the last minute. Here's also some healthy ideas you could try with super foods.