The Future of Good Posture: UpRight Go Review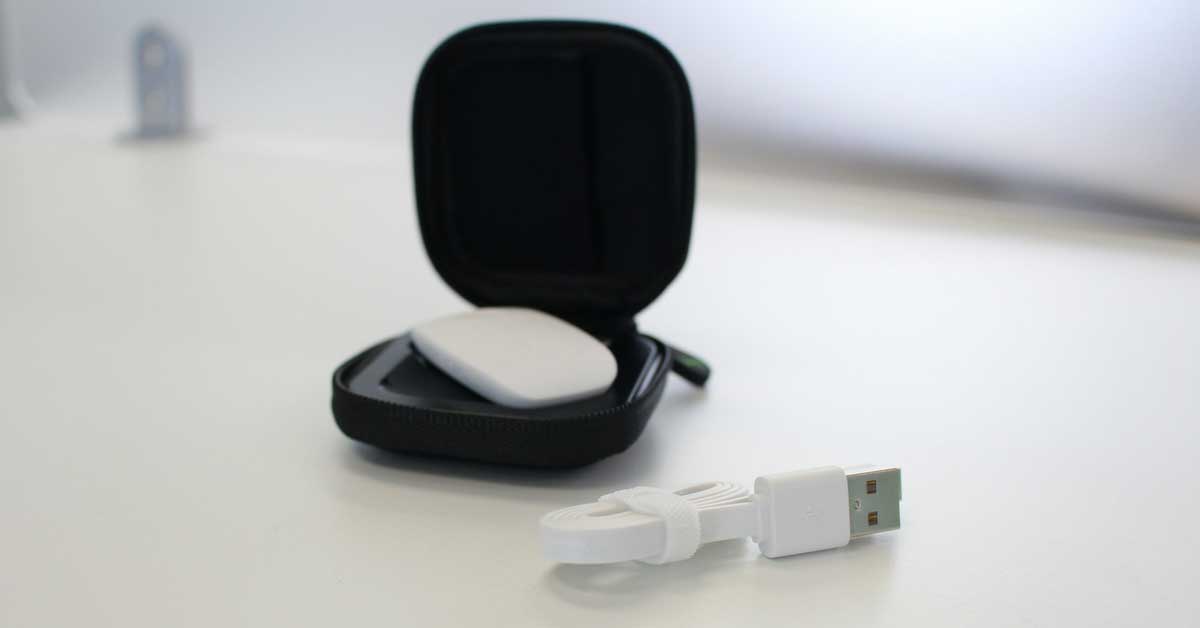 Presentation is everything. Our overall persona can be damaged by a simple mess up in bad posture. The new wearable technology device, Upright Posture Trainer is designed to correct your posture. To function properly, the Upright wearable is put discreetly on the skin of your back and under your clothes. The moment you slouch, the device lightly vibrates to condition you away from the bad habit. From an UpRight Go review, the only escape from the irritable vibration is to maintain an upright posture.
The device is about 4.25' long, 1.5' wide, and 1' thick. The product is of silicone rubber material and can be used up to 10 days a single charge. Upright is also connected to your iOS or Android smartphone app, with individual training plan for gradual change.
The wearable device is ultimately inspired by BF Skinner's operant conditioning theory, in the belief that behavior can be changed through sequences of actions and consequences. From an UpRight Go review, the strict reinforcements in Upright's gentle vibration delivers a cue to help you remember to sit up.
Barbara Corcoran is best recognized as a Shark tank investor and businesswoman. She has met a lot of Entrepreneurs and can explain what specifically turns her off. "There's some basic things that I think mothers use to teach. I'm not sure who's teaching them anymore. You've got to have good posture. Underestimated. When I see someone walk on the "Shark Tank" set and they're hunched over, I interpret that, rightly or wrongly, that they lack confidence". In being an advocate for the perfect first impression, Barbara explains the significance of good posture. "Good posture. First impression. Looking someone straight in the eye. Creates trust. Some politicians are very practiced at looking someone in the eye, and yet they still can't be trusted. But if someone's not looking you in the eye, believe me, you're not trusting them. You don't even sometimes even register, it's just an intuitive thing. "Hm, I wonder what this guy or gal is up to?"
Entrepreneurs are hard workers by nature but fail to neglect the simple cues to making a good first impression. Subconsciously, our looks do make a factor in the workplace. A strong image of a leader influences confidence in the workplace. Good posture defined by Harvard Health is to keep your chin paralleled to the floor, with your shoulders even, spine neutral, in natural position, and arms at your sides with straight, even elbows. Hips are also enforced to be even, creating it very difficult to obtain proper posture. Seeing that it's more comfortable to slouch, many fall into the category of health damage, poor physical outlook, and more. Upright posture is capable of gradually fixing the habit of slouching.
How you pick to represent yourself will ultimately reflect on people's opinions of you after, whether or not it's true or false. There are two more benefits on maintaining a good posture:
Increased Productivity
Approximately more than 13% of startup entrepreneurs fail to produce decent work due to common postural distortion patterns. The cause of poor posture results in blood vessel and nerve constriction, back pain and discomfort, and ongoing problems with your muscles, discs, and joints. The effects forces entrepreneurs to lose a minimum of 6 hours a week from work. The most common symptoms experienced are headaches, back pain, and a loss in concentration. Lost productive time from common pain conditions result in an estimated loss of $61.2 billion per year. 76.6% of the lost productive time was justified by the pain. By maintaining proper posture, this can all be avoided.
Influence Motivation
To look good is to feel good. Confidence is grown heavily when in good health. As Barbara Corcoran explained, when someone is hunched over, the immediate assumption is that they lack confidence. When your nonverbal cues are executed confidently, you look more trustworthy. Confidence is the ultimate motivation.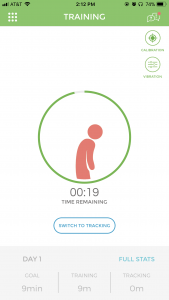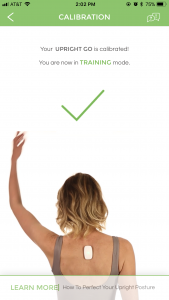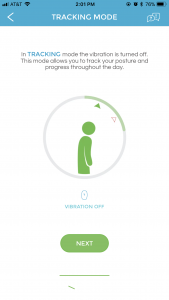 Product Review
Overall, the product was a joy to try. Set up was relatively easy and was a true "plug and play" experience.
Upon opening the box, I initially became nervous as soon as I saw the charging cables. I thought to myself, "ugh, another product to charge" but after settling and opening the incredible high quality packaging, I noticed that the product was ready to use. Before beginning the UpRight Go review, first, you have to download the app. You can find the app by searching for "UpRight Go" on your app store. Downloading the app was as simple as… downloading an app? Relatively simple. Quick download and an even faster set up option.
Upon loading, you are met with an option to sign up or sign in. Add the appropriate information as expected, and you're all set! Setting up the app is easy as well. Just read the screens and follow the instructions. The interesting part comes in when you have to add the device onto your back. I read this and thought to myself, "this is going to be annoying!", but it wasn't at all. I placed the product into my right hand and placed it as best as I could in the middle of my back. (spine region) I can say that when I first wore the product, I felt like an intergalactic alien with a device sticking out of my body, but after moving around and using it for several hours, it was a joy to have and a great product to maintain good posture.
I completed initial training and even completed overtime. I then began to work and maybe my thoughts on my posture aren't as bad as I once that. For me, I sit about 10 hours a day and although that can be challenging, I only set the device off four times in the first day. All in which were purposefully set up by myself. I wanted to see the vibration. I wore the device for a total of five straight days, each day for 9 hours. I can say in full confidence that each day I wore the device, I was cognizant of my posture and wanted to make sure that I was sitting up in a healthy manner. Although this is a huge pro for the UpRight Go team, I do not see myself using this product on a routine basis. Great posture is important to my daily life, but from the UpRight Go review, it's not important enough to get a tool like this.
How To Successful Deal With Stress Like A CEO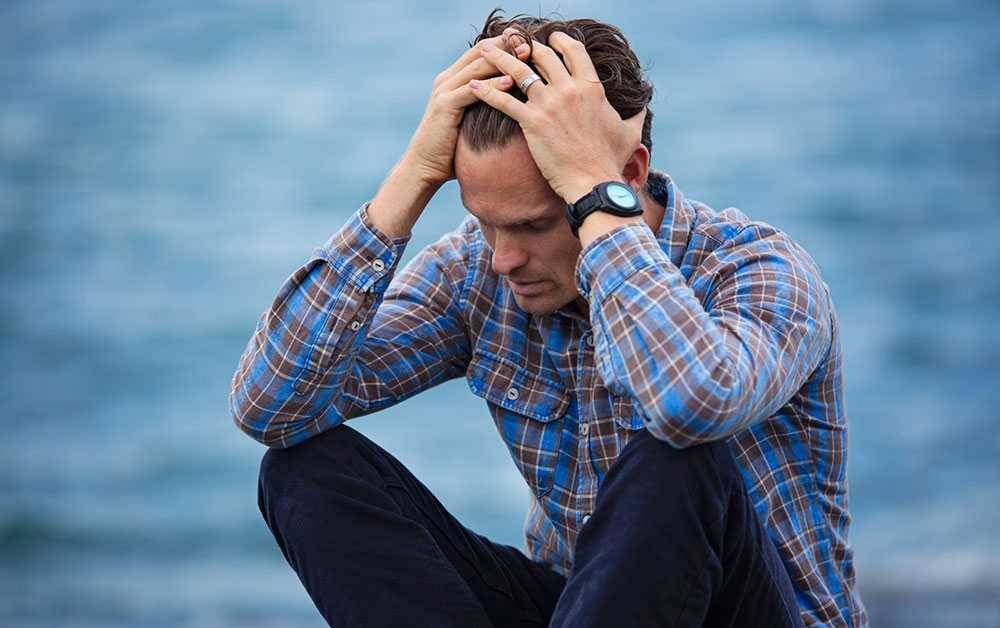 You've encountered stress countless times. And everyone has their own way of dealing with stress. Whether it's taking a quick walk, drinking some water, or reading, knowing how to deal with stress effectively is essential to both your personal and professional life. Stress is a natural part of existence and knowing how to deal with it effectively will be the difference between success and failure. Here are some effective stress management techniques used by some of the most successful people in the world.
Taking A Walk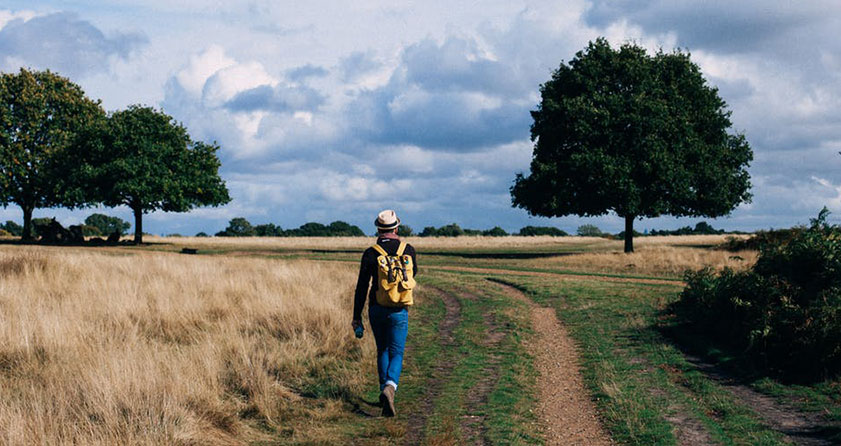 Despite its simplicity, taking a walk does several things for you. First, it removes you from the environment or situation that's causing the stress. And by removing you and taking you as far away as possible from the source of stress, you're much more likely to be able to think more clearly. Taking a walk also has the added benefit of promoting more blood flow to your brain. Your legs are powerful pumps that help circulate more blood throughout your body. And taking a stroll outside also gives you a nice breath of fresh air. All these factors combine to give you an edge in thinking more clearly and then deciding what to do with the situation.
Take A Nap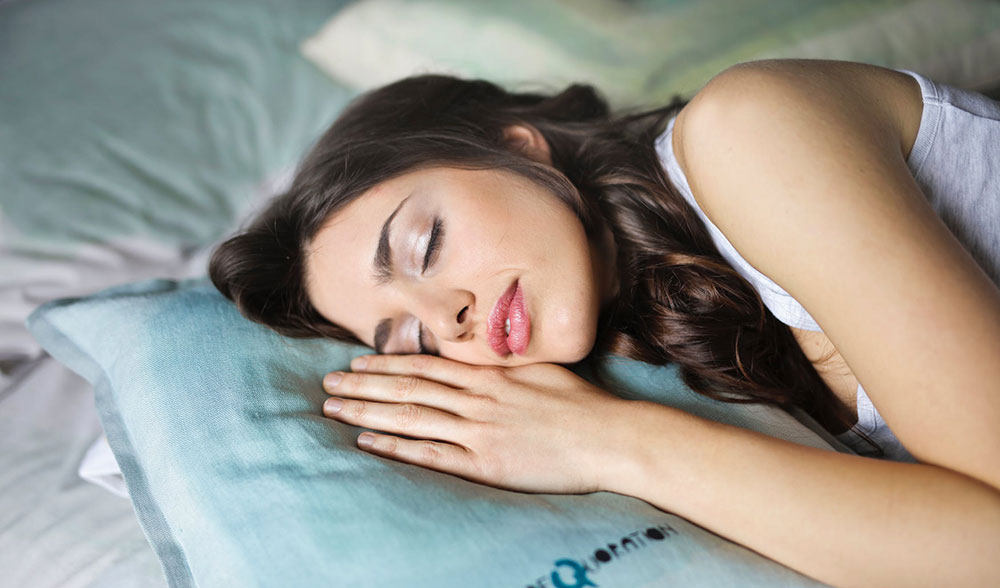 Or get a good night sleep. Your ability to think clearly can be inhibited if you're not well rested. Taking a quick nap or attempting to get a good night sleep will help reduce tension and allow you to wake up with renewed energy to tackle the problem at hand. Taking a nap or getting some sleep is also effective at removing you emotionally from the problem. Constantly dwelling on the source of stress might not yield any immediate answers. However, waking up from a good nap may give you some newfound perspectives on the situation.
Writing Things Down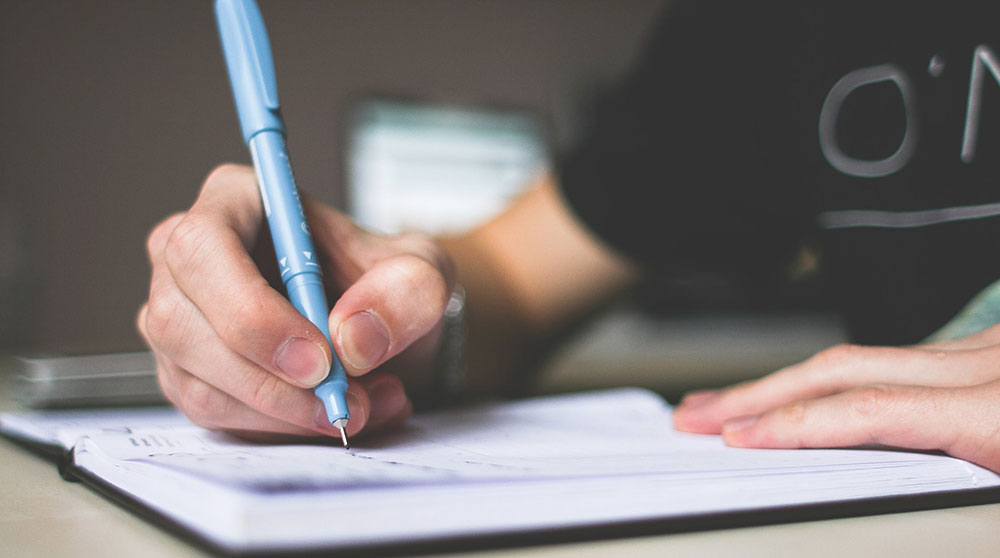 Sometimes the thoughts in our head aren't as clear as we'd like them to be. Sitting down and writing down what's stressing us out and clearly detailing the event/incident can often give us insights into the situation. Writing things down also helps to calm us down if the stress is high and caused anxiety. The simple act of writing and keeping the notes also helps us recall past events that are similar to this one. And you can look back at some previous notes you've written to see if there are similarities and draw conclusions.
Do Something Nice For Someone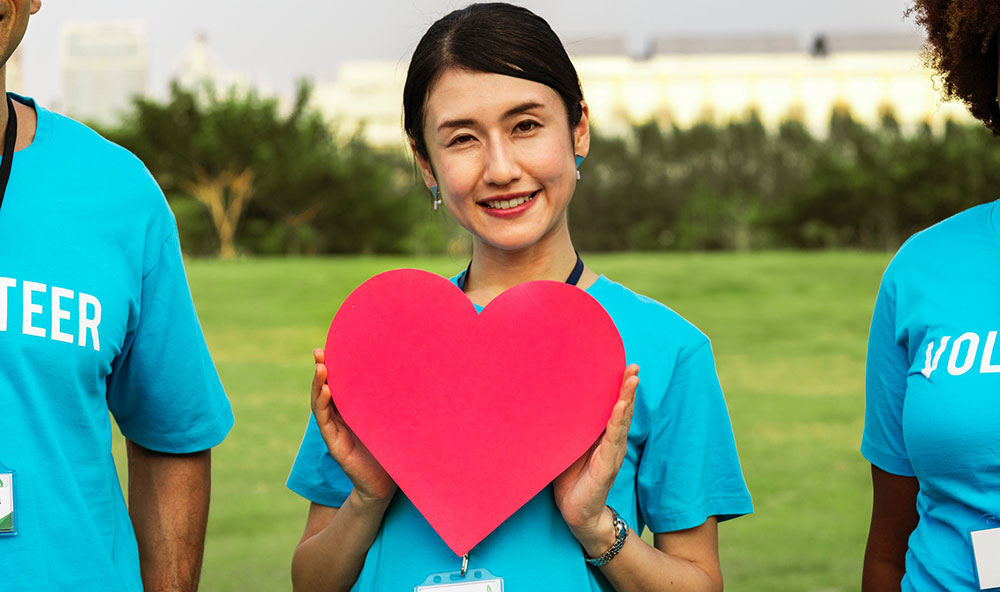 As odd as it sounds, the more we think to ourselves and about ourselves the more likely we are to obsess over our own stress. Sometimes we forget that we're all in this together and that everyone also goes through stress – just like us. By doing something nice for someone else, it removes us from our current self and allows us to empathize and think about another human being. It's a simple act of kindness that helps someone else and at the same time, buys us a bit of good karma. Helping another individual also helps release dopamine, a chemical that helps us feel good about yourself. And sometimes we just need a bit of boost to give us the confidence to go back and face the situation at hand.
Ask For Advice From A Colleague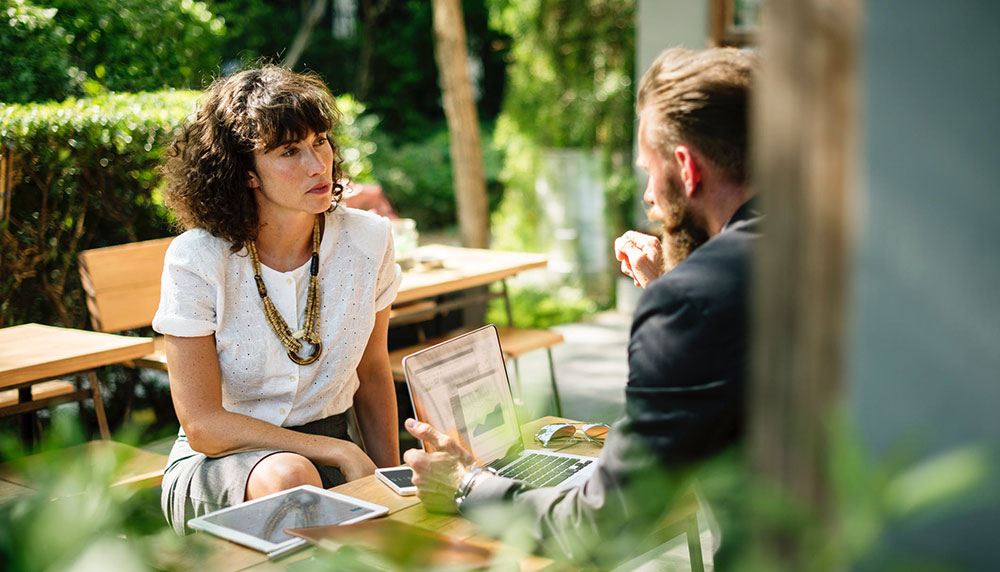 Talking to someone can certainly help. But you don't want to come off as venting or complaining about your life. It's better to consider carefully who you're going to reach out to and frame the conversation as getting advice on a situation, rather than needing to vent. Because when you're venting or releasing steam, the other party is less likely to add value to the conversation, since you're not looking for anything other than someone to vent to. When reframed as getting advice, you're giving someone the permission and space to review your situation, ask productive questions, pick at the problem, and hopefully help you see the problem from a new perspective that you didn't see before.
Hedgehog Umbrella: The Umbrella For All Seasons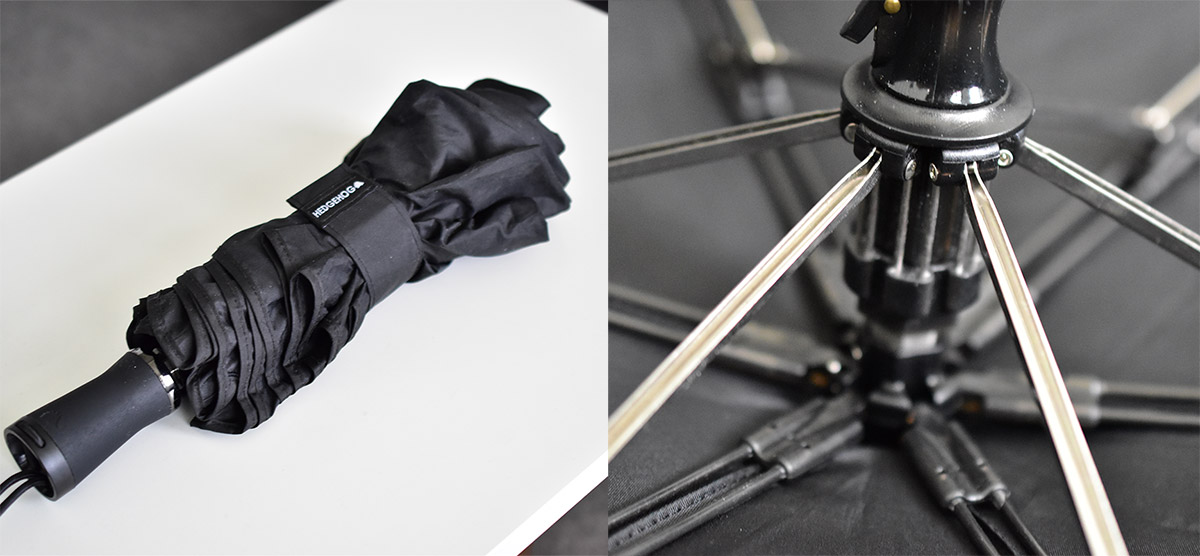 With the stormy season just over the horizon, what better time to invest in a high-quality umbrella other than now?
Introducing the Hedgehog Umbrella; a compact umbrella that is able to withstand strong winds up to 70mph without breaking. Yes, 70 miles per hour winds, that's already a category 1 hurricane.
The structure was inspired by automobile technology. Its WINDFlex system can confidently say that it can withstand anything nature has to offer. It has a carbon fiber construction, a sturdy stainless steel shaft and handles, with polycarbonate joints.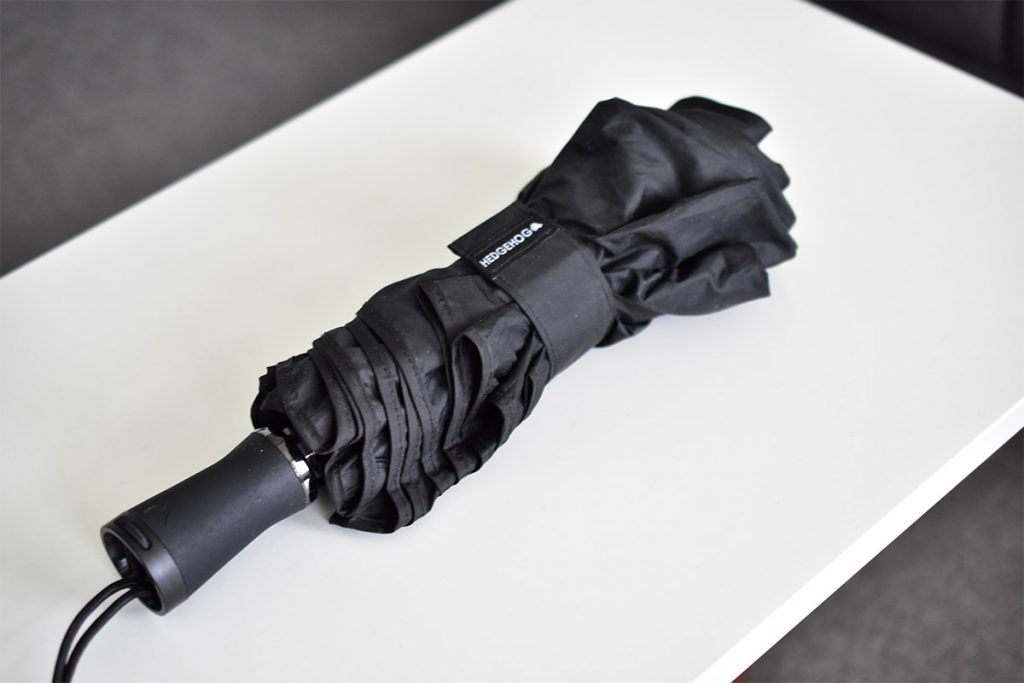 One might ask, why in the world would someone need an umbrella that can hold up or withstand hurricane-level winds? Well, we would say, "Why not?". Umbrellas were designed to either keep us dry during the rain or provide shade when it's sunny. That is often the case. But when faced with strong, chaotic winds – our umbrellas tend to break – making us buy umbrellas over and over again.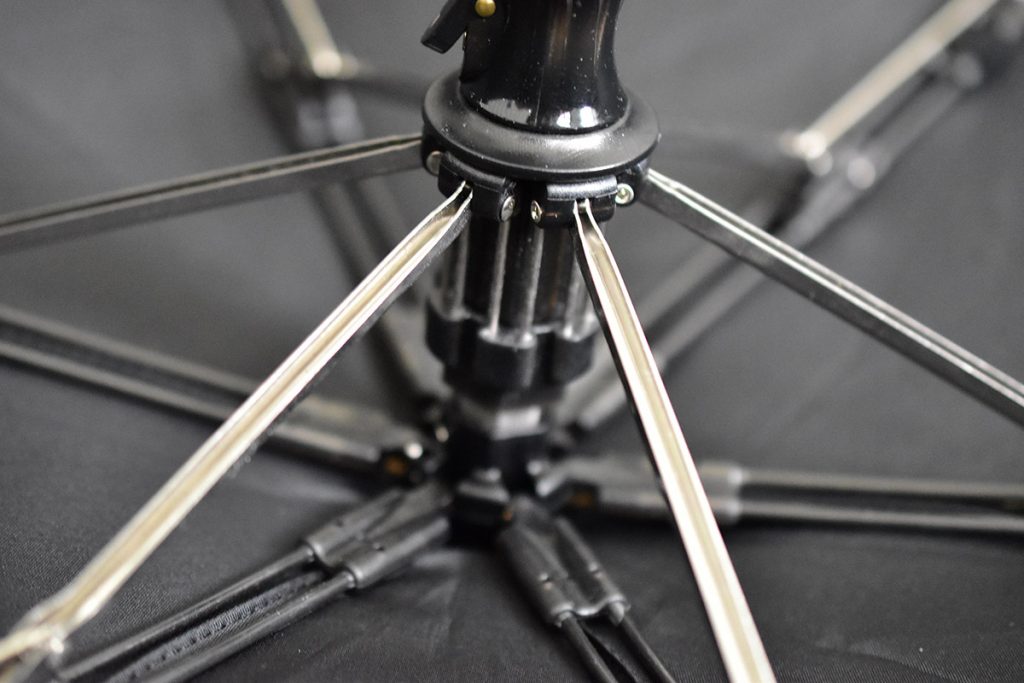 But the hedgehog umbrella provides a solution to a problem we always tend to sometimes overlook. As its company has boldly stated, "the hedgehog umbrella is engineered to be unbreakable, tested to the extreme, and backed by a global lifetime warranty."
To understand this statement, let's have a look at the different aspects of what makes the hedgehog umbrella amazing.
Fashionable and Customizable Canopies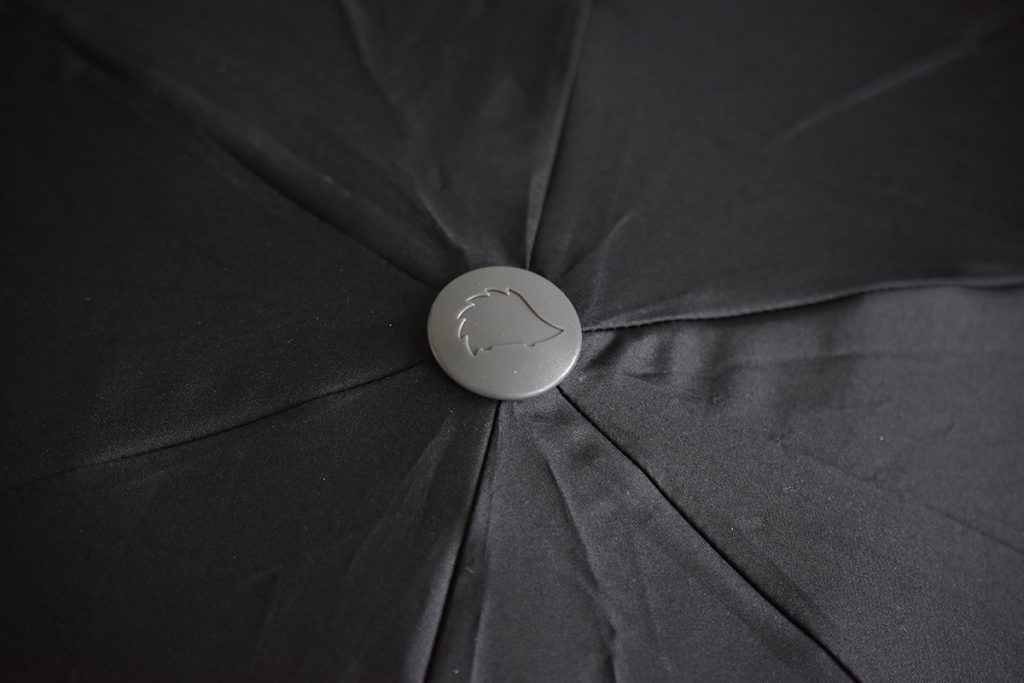 With the hedgehog umbrella, you can choose from a variety of colors. The canopy is comprised of a 210 thread count Pongee fabric that is water repellent – which is thin sturdy. It is also built in a way that you can easily switch out canopies if the need arises.
The hedgehog umbrella will also be releasing an option in the near future to customize your own canopy via uploading an image. Now your dream of having an umbrella with your dog's face on it can come true- or not.
Short and Practical Umbrella Shaft and Handle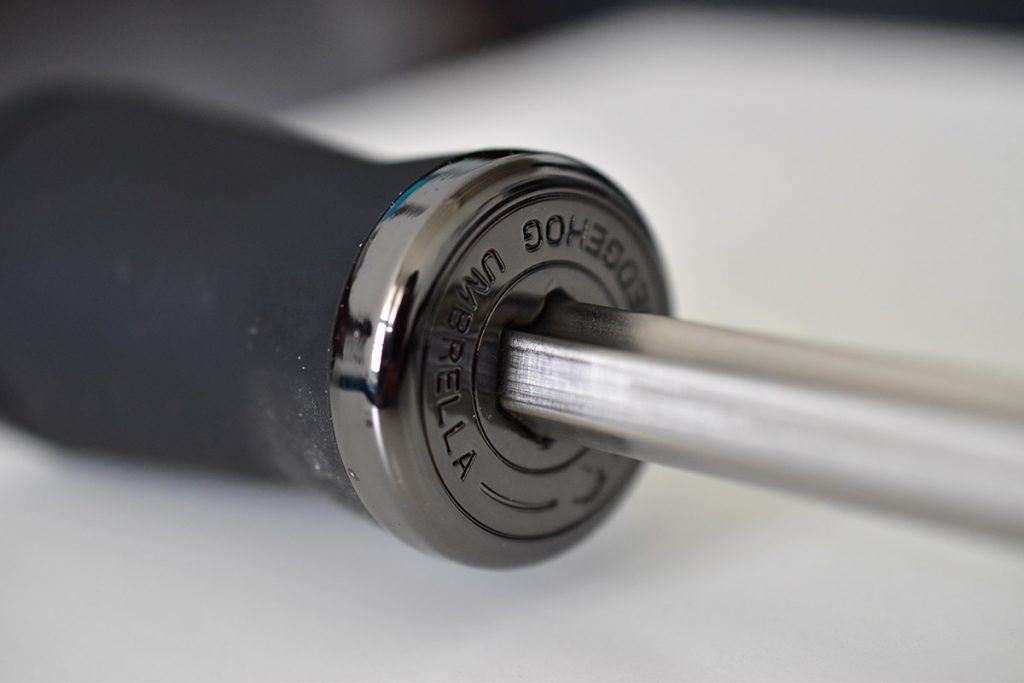 The hedgehog umbrella also comes with the usual umbrella "slip" so you can easily store it all tight and snug like. Once collapsed and ready for storage, the umbrella is only 13 inches long and weighs 1 lb, making it easy and practical to bring along with you anywhere.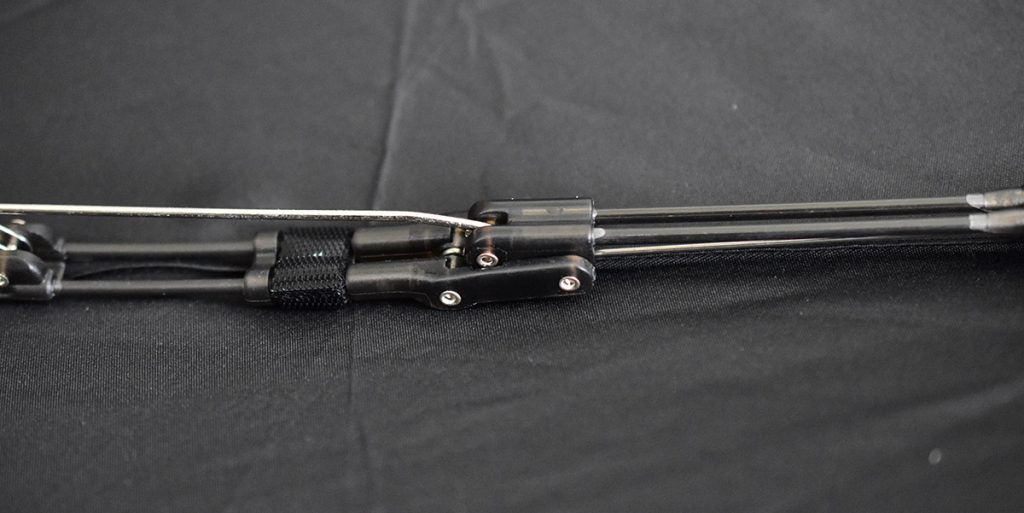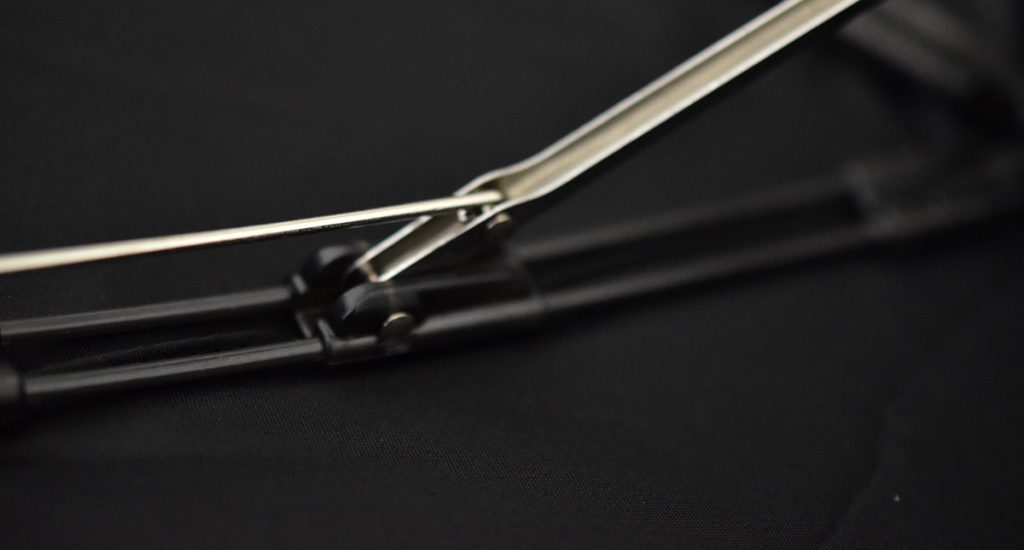 Unfortunately, the hedgehog umbrella does not come with an automatic button for deployment. Though priced at $99, it is a fully manual umbrella. But at the same time, the automatic machinations are what makes umbrellas weak, so though the hedgehog umbrella sacrifices a little bit of luxury, it makes up with emphasizing its bold statement of being "unbreakable".
On that note, to deploy the umbrella, one just needs to hold the handle and use the other hand to push the frame up towards the lock at the top. To close it, one just needs to press the button at the center to unlock the lock mechanism.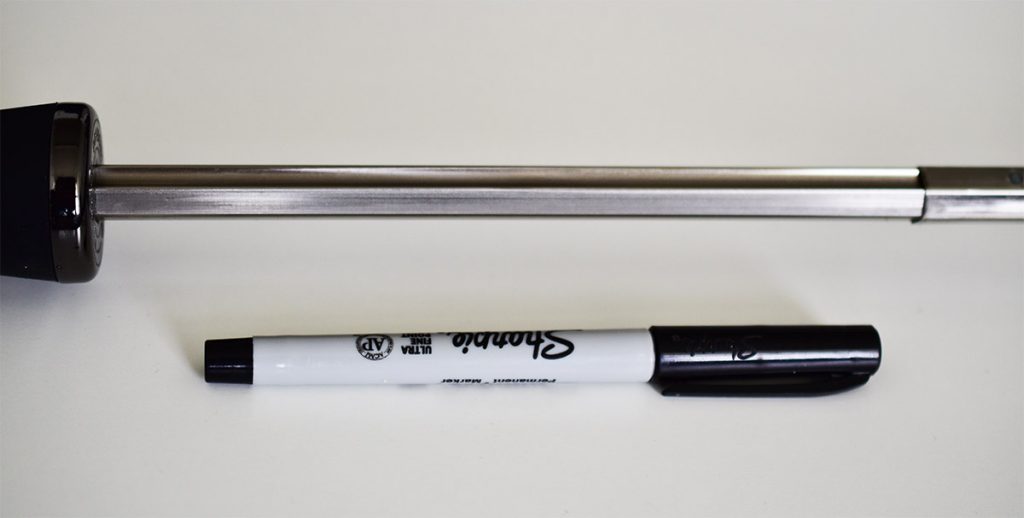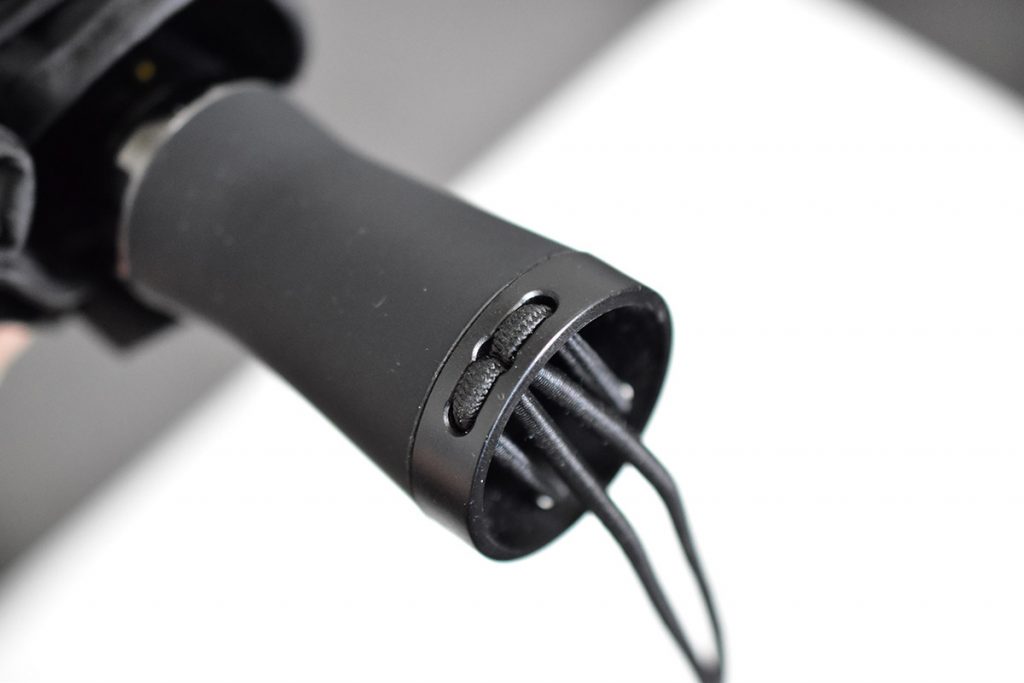 The handle is thick, making it easy to grasp giving out a feeling of sturdiness and dependability. The overall feel of the hedgehog umbrella gives out a sense of comfort. Even though it's made of high-grade materials able to withstand hurricane-level winds- it's petite structure and design can sometimes make you forget.
Width Capacity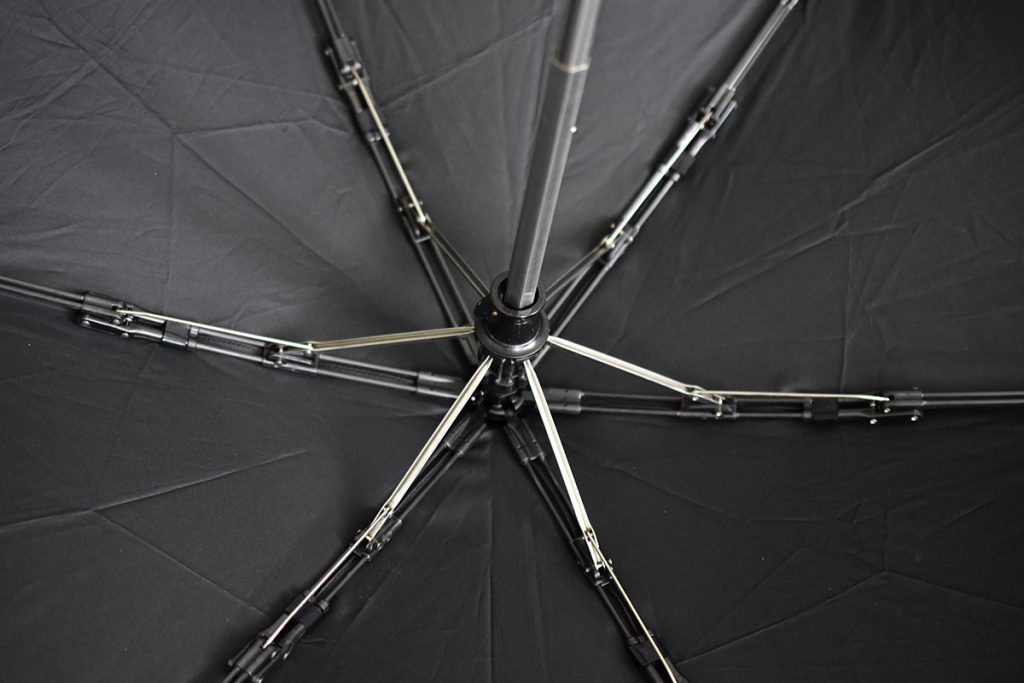 When fully deployed, the hedgehog umbrella can comfortably fit two people within its canopy span. So you don't have to worry if this umbrella can fit you and your significant other because yes, it can.
To summarize, the hedgehog umbrella has the ability to:
Be unaffected by 70MPH winds
Interchange canopy
Design your own canopy (for the fashionista inside all of us)
Provide lifetime warranty
Ensure practicality and be built using high-grade materials
What does that mean? It means that the hedgehog umbrella has successfully solved most problems people have with umbrellas:

it's unbreakable
it's compact and practical
it's eloquently designed, and
it has a lifetime warranty
Wrap Up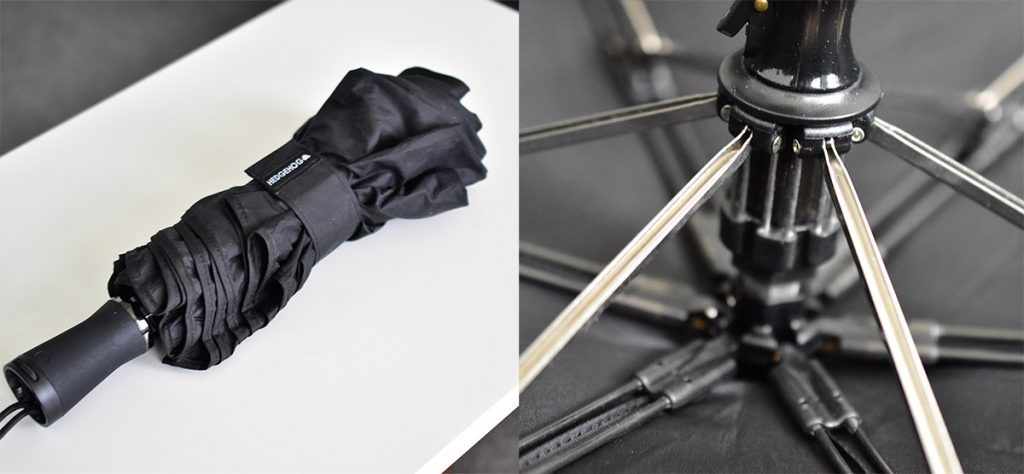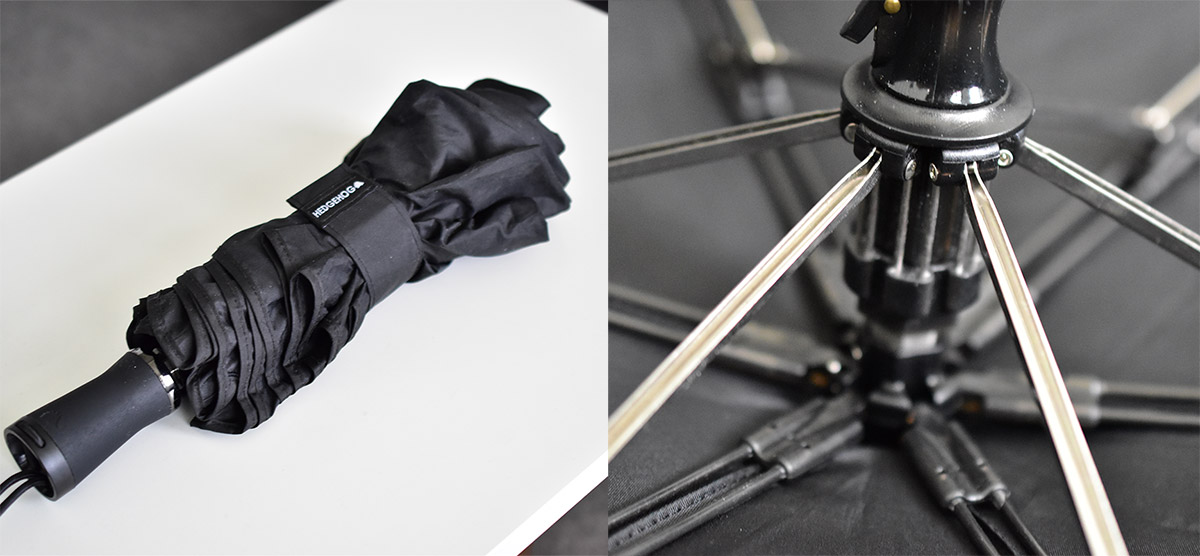 Gone are the days when you have to lower your umbrella or to make sure you're walking downwind just so your umbrella won't break. Gone are the days where you have different separate umbrellas for different occasions; be it windy, rainy, or sunny – the hedgehog umbrella is a star for all seasons.
You will no longer have to think about where to put your big long umbrellas. With the hedgehog umbrella, you can easily store it inside your bag. With the design, you also don't need to worry about putting an eye out. The hedgehog umbrella can be the best friend you never knew you needed. Be it rain or shine, it will be there for you – protecting you.

Though it is indeed a bit pricey at $99, plus it lacks the automatic button for deployment, it is still without a doubt one of the best umbrellas out there. If you live in a windy or rainy area, the hedgehog umbrella is a must-have item for you.
X-TEND: Kabuto Smart Carry-on luggage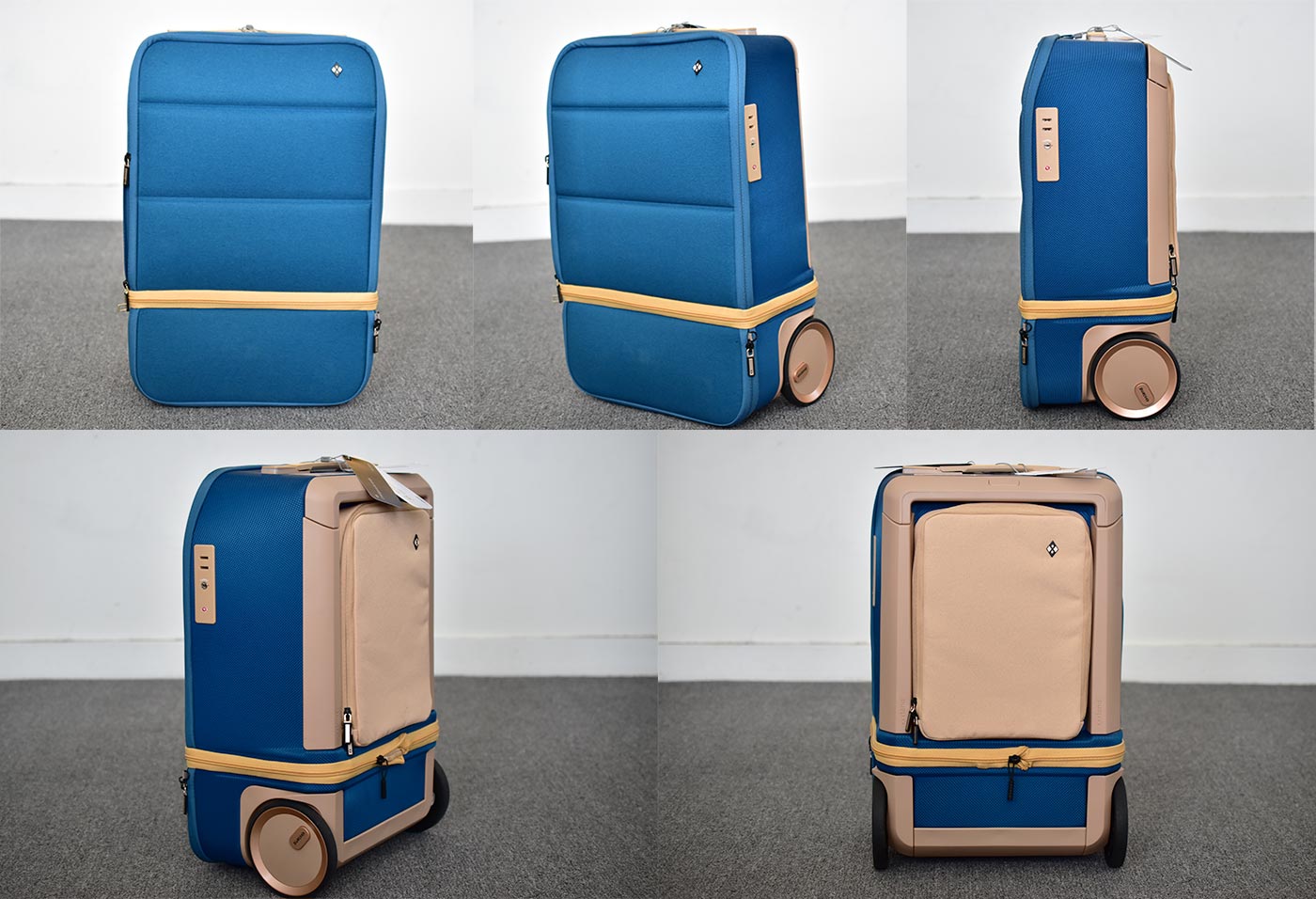 Since the dawn of time, mankind has been driven to explore to mark those uncharted maps of personal experiential wealth. Especially now in this digital age, where scenic places are easily seen from our day-to-day relationship with social media, the urge has never been greater.
Yet today, we see new innovations in making traveling so much easier. From new model airplanes, multi-leveled tours, and thousands of resorts and hotels sprouting from every beach and every island. Yet why, even when technology has changed the travel industry so much, have our suitcases stayed the same? For the longest time we have had to put up with:
Easily broken wheels,
Awkward handles,
Loose zippers,
And the timeless luggage dilemma of having too little or too much space.
Well, fret no more. This product overview is here to open your mind to a luxury you never knew you needed.
Introducing the Kabuto Smart Carry-on luggage! Your travel buddy that covers all your travel needs.  This suitcase ensures efficiency, security, practicality, and is just plain beautiful. But what makes this product different from all the other existing types of luggage you say? Well here are five reasons why:
Not enough space? Now you can avail of a 2-in-1 suitcase!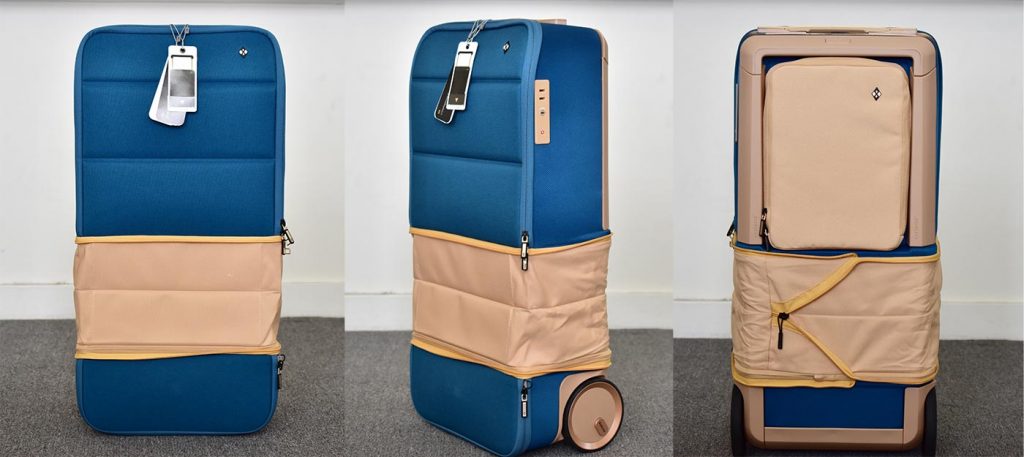 The timeless problem of either packing a small carry-on to the brim or to check in a large suitcase. The Kabuto Smart Carry-on luggage is expandable. Yes, expandable! You no longer have to choose between a small carry on or a large suitcase because this suitcase is both!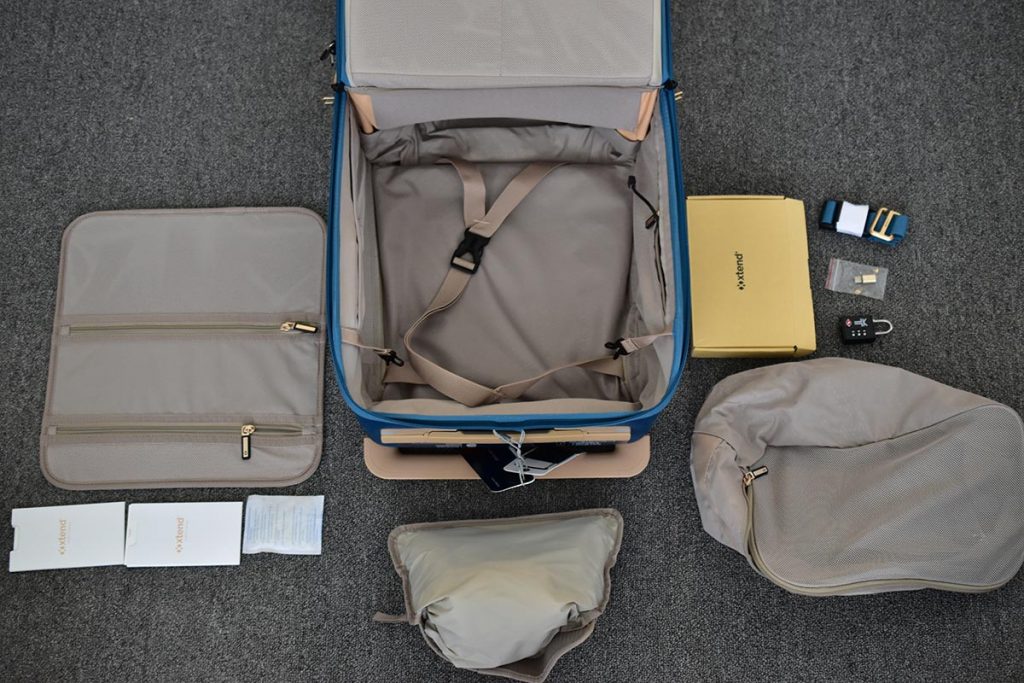 Kabuto boasts their suitcase as the first smart expandable carry-on. Go from a carry-on to a full-size suitcase with ease in just a few seconds! Yes! With XTEND's Kabuto Smart Carry-on luggage, you can now have the best of both worlds.
TSA approved fingerprint lock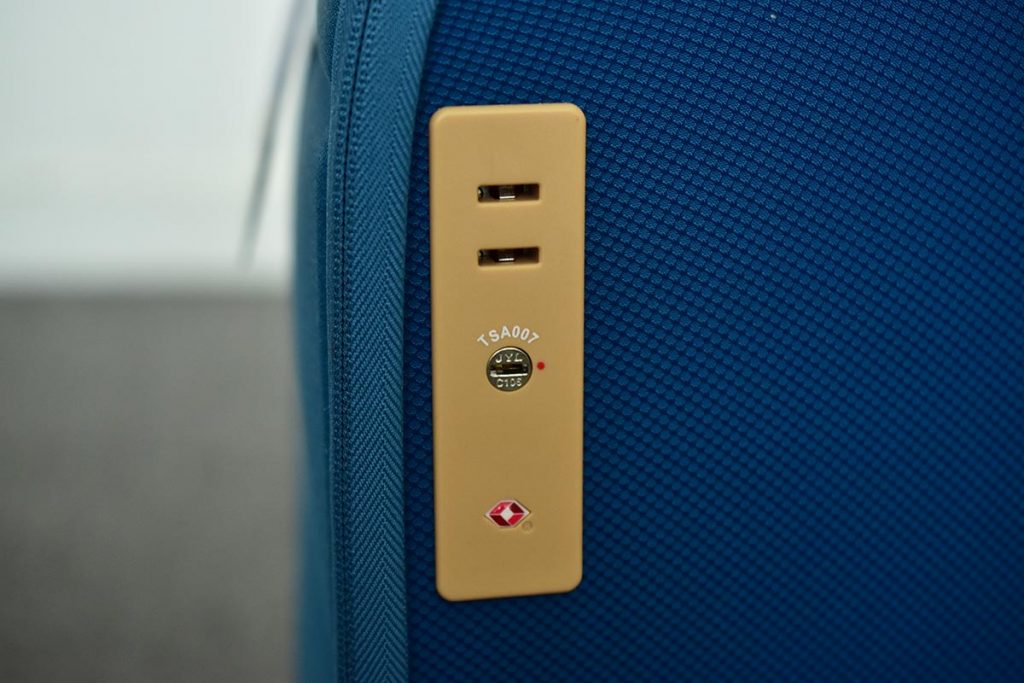 You read that right. Fingerprint locks are coming to the luggage industry. With this, the Kabuto Smart Carry-on luggage protects your luggage from unwanted invaders. Keep your belongings secure with a fingerprint lock.
Not only is it secure, but it is also practical. You will never have to worry about losing a key, or having a padlock broken in. All you need is your finger.
But what if you want to lend the luggage to a friend, or when you're traveling with family? Don't worry! The fingerprint lock can register up to 10 different fingerprints.
Ultra built-in battery for the connected traveler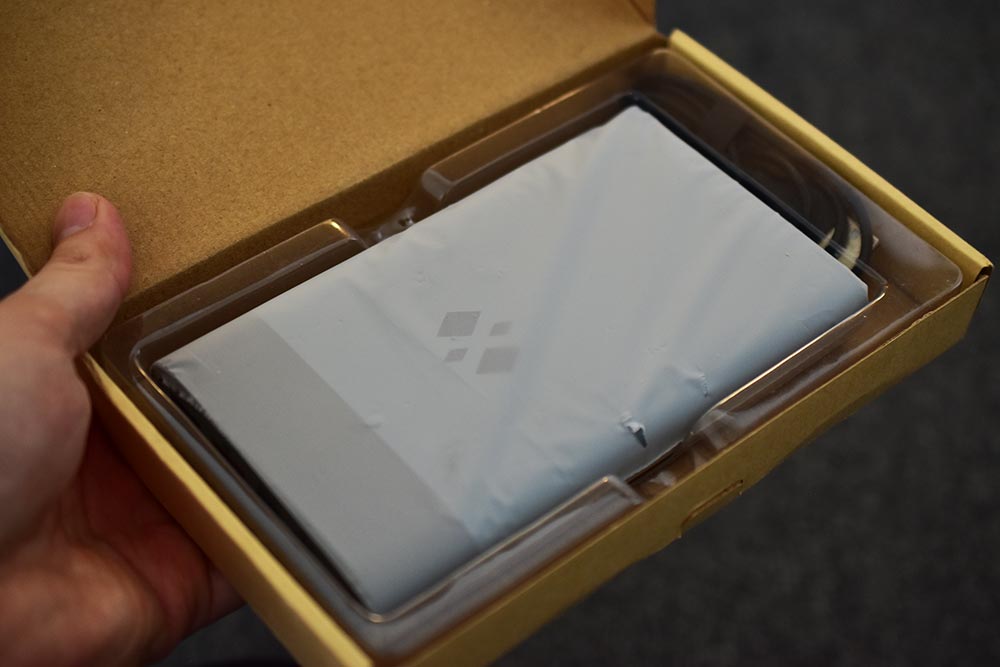 So let's say you're on an inter-connected trip where it requires you to be on the go for multiple and long periods of time, and you just can't reach that power bank at the bottom of your suitcase. Worry no more, the solution is here!
The Kabuto Smart Carry-on luggage has built-in power and a convenient charging pocket that will charge all your devices on-the-go. Yes, ALL devices from a smartphone, laptops, cameras, etc. The battery has 4 sockets:
USB A 2.4 A
USB A 2.4 A
USB C 2.4 A
MICRO-USB
It also has a digital indicator of how much battery percentage is your device charged. It boasts a 20,000mAh battery and can charge your iPhone up to 10 times!
Set the trend, because it's all about the design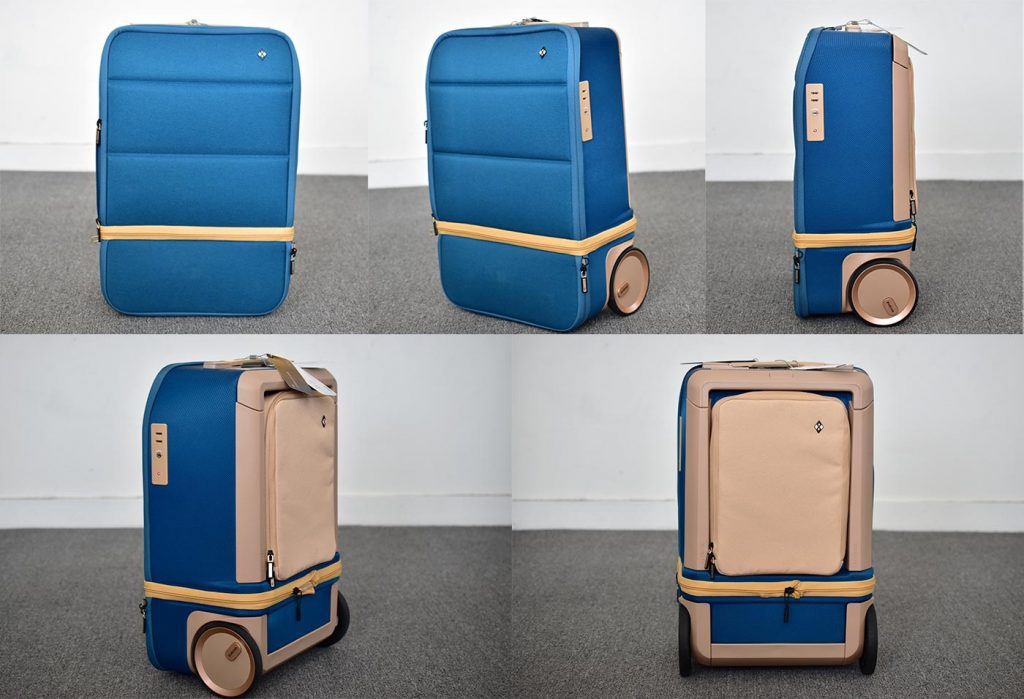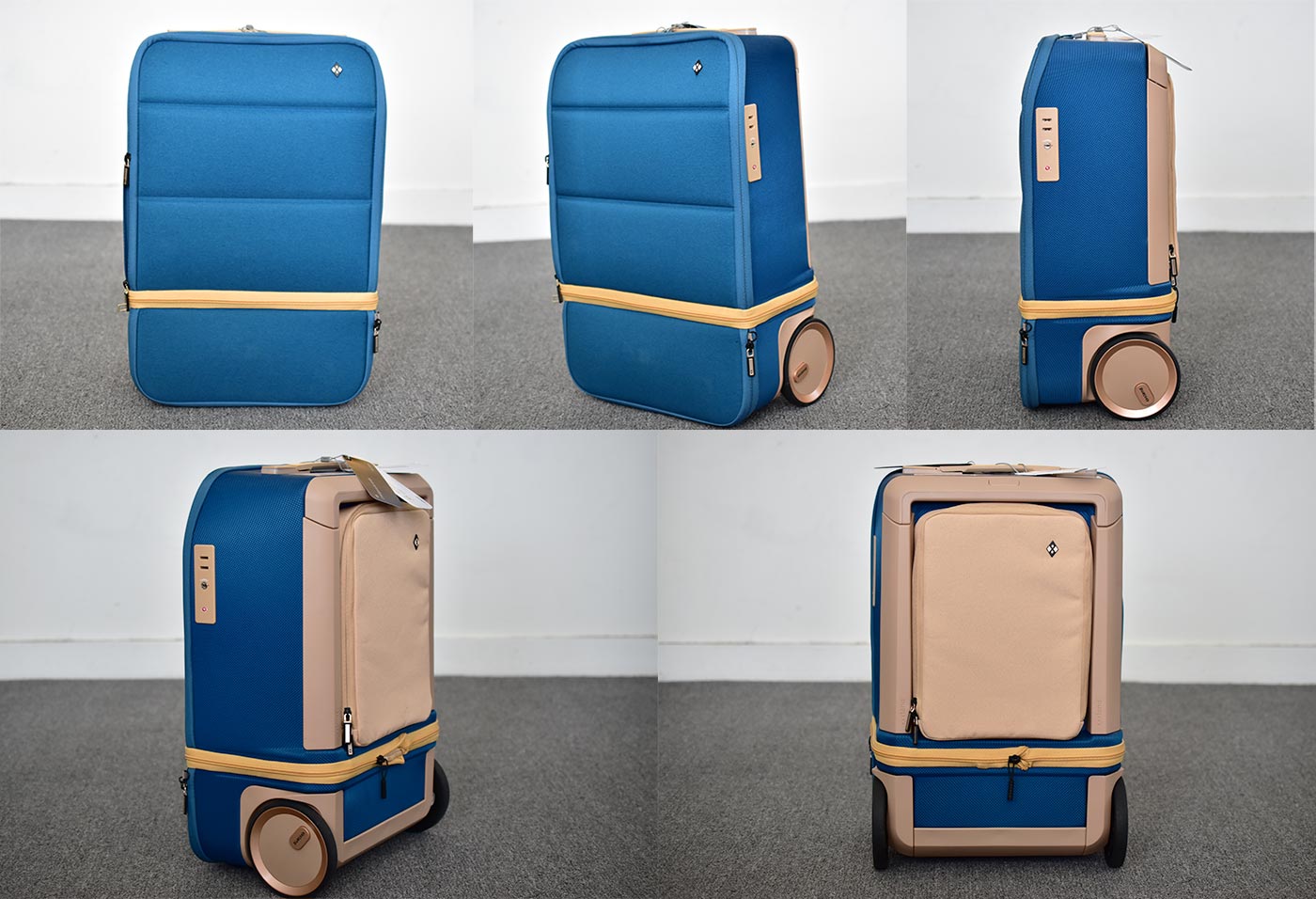 It all started with a dream. A dream to make an ergonomic, practical, elegant, and digital suitcase. The suitcase can provide the following:

Laptop Sleeve – that keeps your valuable electronics protected and handy, allowing space up to a 15" laptop.
Access Pocket – it also has a direct and quick access back pocket that is protected by an armored PE plate (polyethylene plastic) to protect your personal items. It can fit a 13" laptop.
Improved Handle – this suitcase also boasts an extra-wide handle and a super flat interior providing you extra space and at the same time giving you great ergonomic steering comfort.
Extra Compartment – the suitcase also offers an extra compartment at the base for shoes, books, magazines, a jacket, hats, and many more!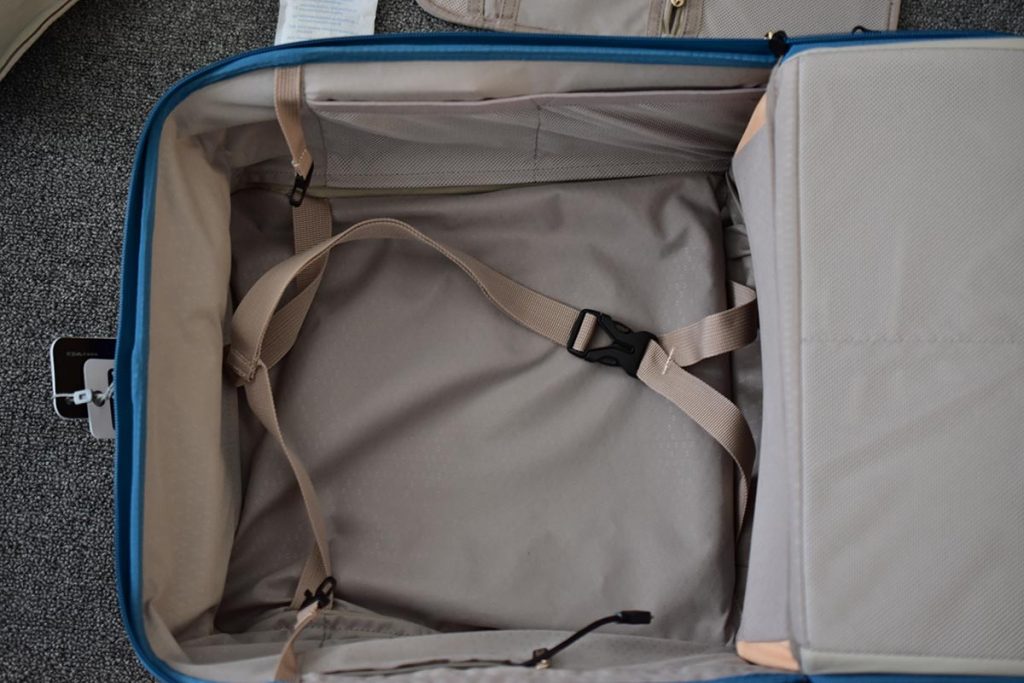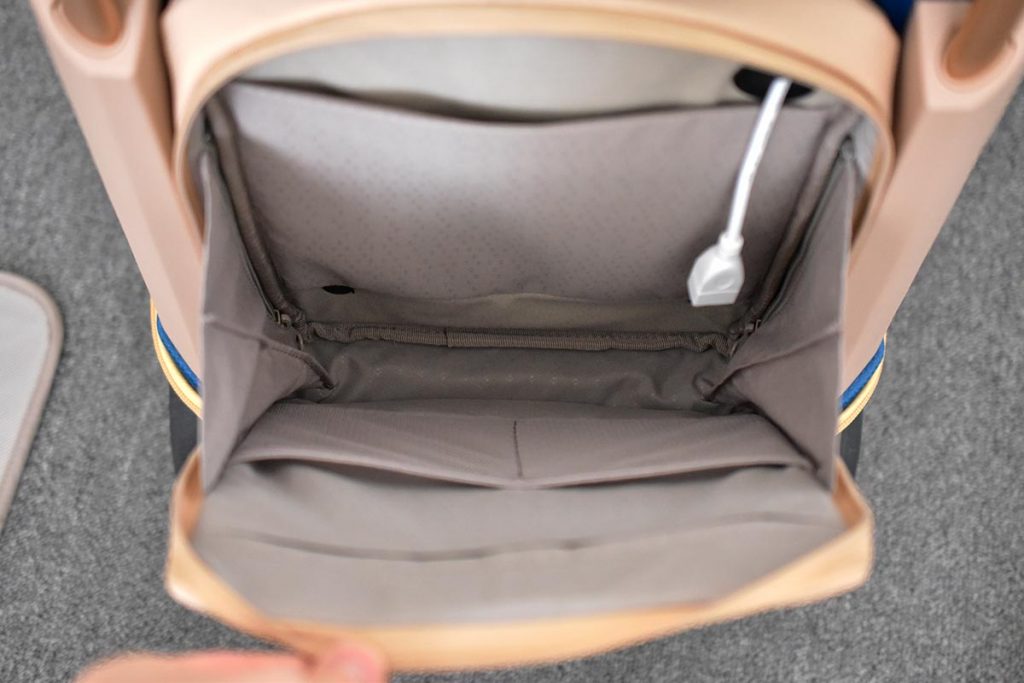 All-terrain wheel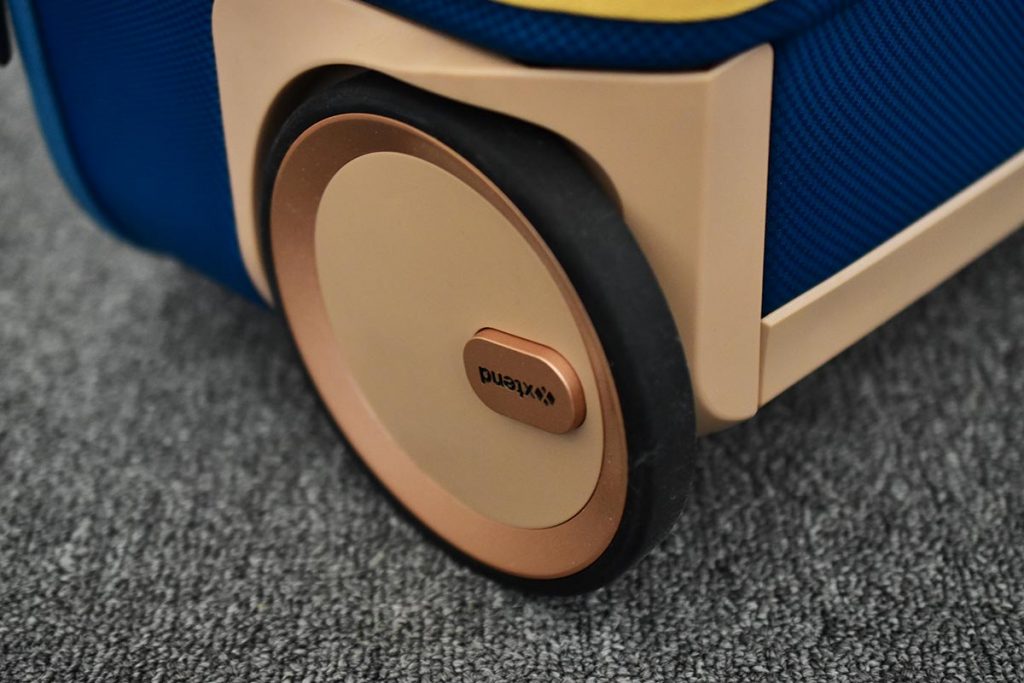 Noisy wheels are but a thing of the past. With large 5 ½-inch wheels, mounted on a double ball-bearing – rubber wheels roll quietly on any terrain. From sidewalks, stairs, and curbs, these wheels will be with you rolling all the way!
The Kabuto Smart Carry-on luggage was designed with style and durability. Now, you can walk comfortably and confidently anywhere!
Conclusion
To sum it all up, the Kabuto Smart Carry-on luggage is not only more advanced than all other suitcases and carry-ons, but it also surpasses them in terms of design and quality!
Your suitcase is a tool used to make traveling easy. Explore the world and live life by making this suitcase your best friend. With the Kabuto Smart Carry-on luggage, you can never go wrong.
So what are you waiting for? As with their slogan; Kabuto – travel that moves you.