Staycation: My Ultimate Guide to the Best Holiday at Home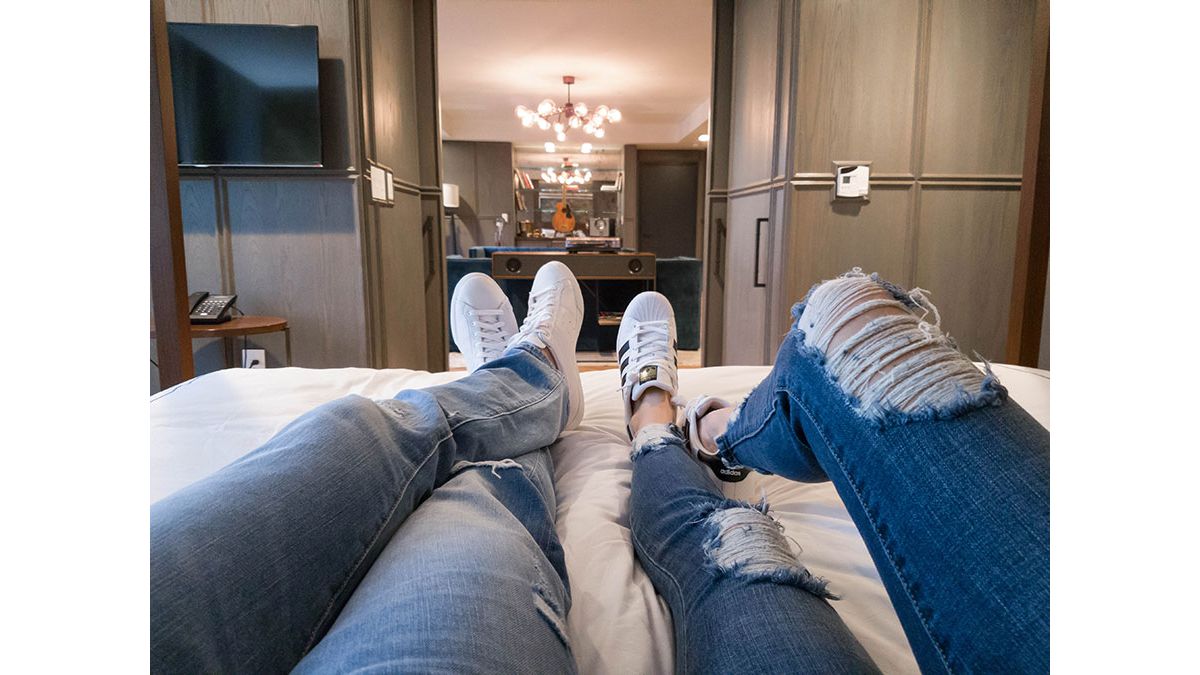 Going on a staycation isn't exactly new. But at the height of the pandemic, it has slowly become a norm for those who want to have a relaxing time yet have limited mobility. If you are not used to this type of R & R, I got you covered. I have here the ultimate guide for a staycation so that you can enjoy it and at the same time, temporarily forget your worries. These tips are lifted from my current staycation, so I know that it works.
What is a Staycation?
When I say staycation, this refers to a vacation typically near your home. It's a practical way to remove stress, and it's also more eco-friendly considering won't leave much of a carbon footprint. Some choose nearby hotels or bed and breakfast, while others have staycations at their home.
Whatever your choice is, you can always make your staycation worthwhile with the tips below.
Start Unplugging and Enjoy a Social Media-Free Day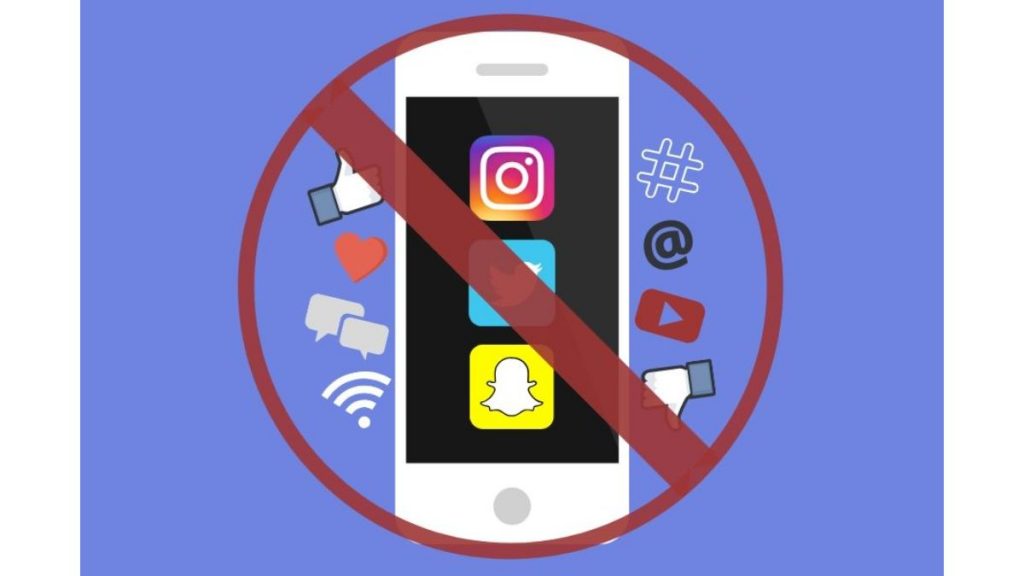 I hate to break this to you, but social media can be stressful. You get to see a lot of unverified news, which can also target your emotional and mental well-being. Also, there's a possibility that you compare your life with others. You start to feel that you are not good enough because you can't afford the same things that your friends could. Again, this isn't healthy.
When you have a staycation, it's the perfect time to unplug. Instead, you can go back to reading or writing in your journal. If you haven't been meditating in a while, you could take advantage of this opportunity.
You will soon realize that there's no need to constantly scroll down through your feed. And what matters most is the life off-screen rather than the one deliberately posted for online followers.
Work Out a Budget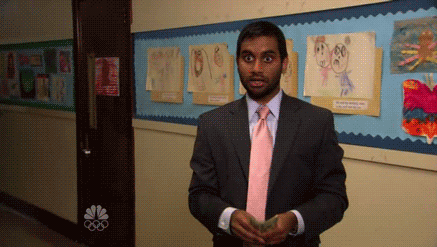 Many people think that staycations are cheap. But this is not always the case, and the overall cost will depend on your chosen location and accommodation. Having said that, you need to determine a decent budget. That way, you won't have to worry if you wish to have awesome food delivered to your room or if you want to buy an expensive bottle of champagne.

You might think this isn't practical. But quite frankly, splurging once in a while could be healthy. It helps you enjoy your hard-earned money. And it keeps you motivated to work smarter so you can have more.
Unless you are going to stay at home, then building a huge budget might not be necessary.
Set an Out of Office Response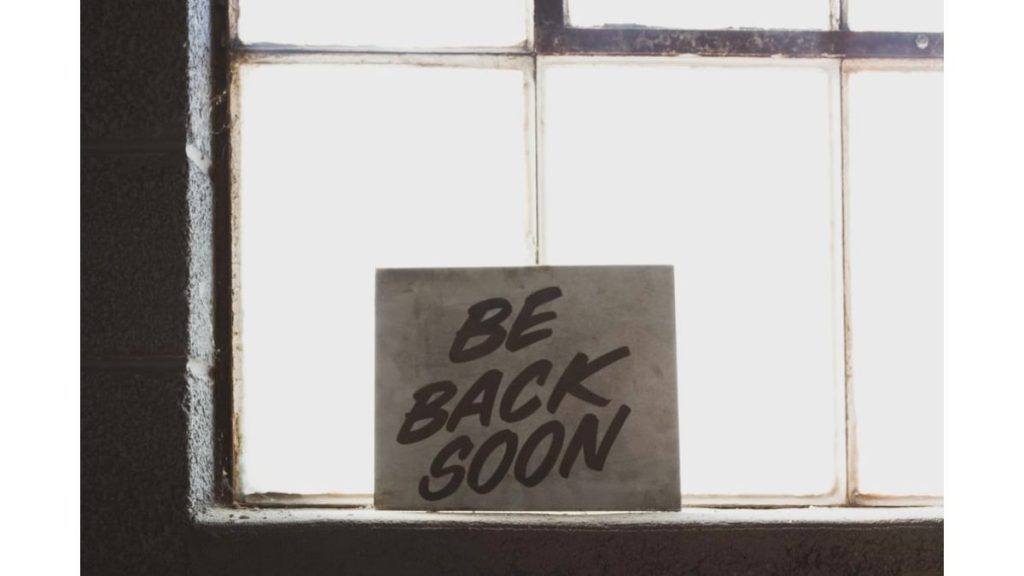 Don't forget to draft an automatic out of office response on your email. A staycation is no different from a traditional vacation where people don't want to get bothered by problems, especially from work.
To manage expectations and set boundaries, make sure that you create your OoO response ahead of time. Of course, do not forget to add an emergency contact number and highlight that this is just for urgent matters. Let the people know that you would rather not get disturbed and that you will get back to them once you are done with your well-deserved time off.
Pre-Select Movies and TV Series to Watch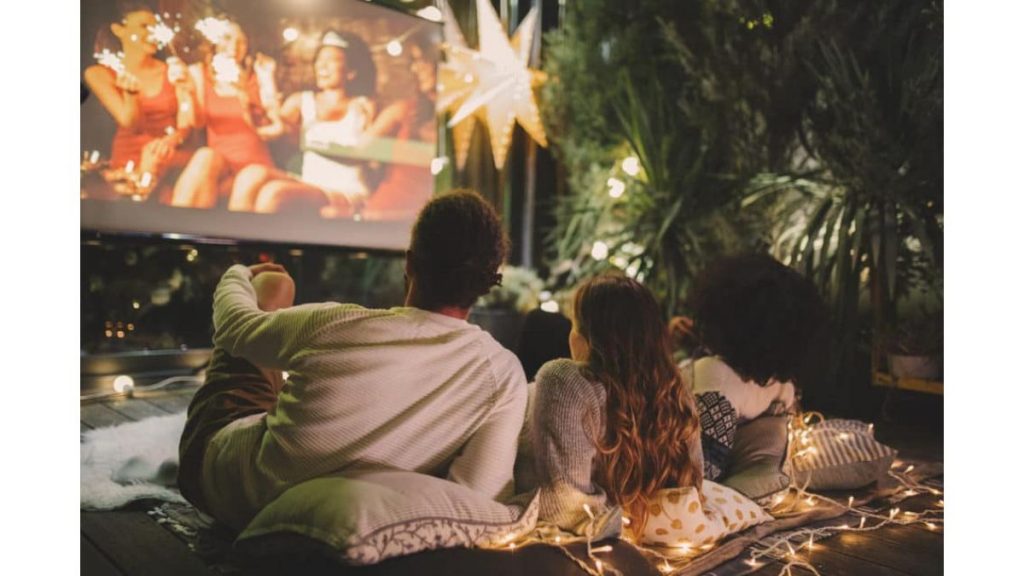 Have you ever experienced spending several minutes just to find the right movies and TV series to watch? I know I'm not the only ones. The thing is, your staycation time is limited. Would you want to spend 30 minutes of your time just choosing?
A simple solution is to pre-select these before your staycation date. Write it down or add it to your playlist. That way, you can just turn on the TV, lounge on the couch or bed, and start stuffing yourself with pizza or popcorn – or whatever sinful food you desire.
Consider Your Kids When Planning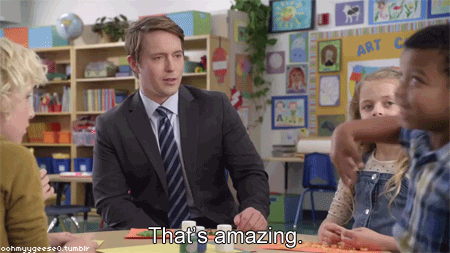 As adults, we often look forward to a day of doing nothing. But if you have kids, things are different. They will eventually get bored, and chances are, they will throw tantrums for hours.
A win-win situation is to think of activities that will keep them preoccupied as you try to enjoy your free time. If possible, look for accommodation where facilities are ideal for kids. Or if you can bring board games, Legos, or even coloring books, these should work just fine.
Call Local Attractions Ahead of Time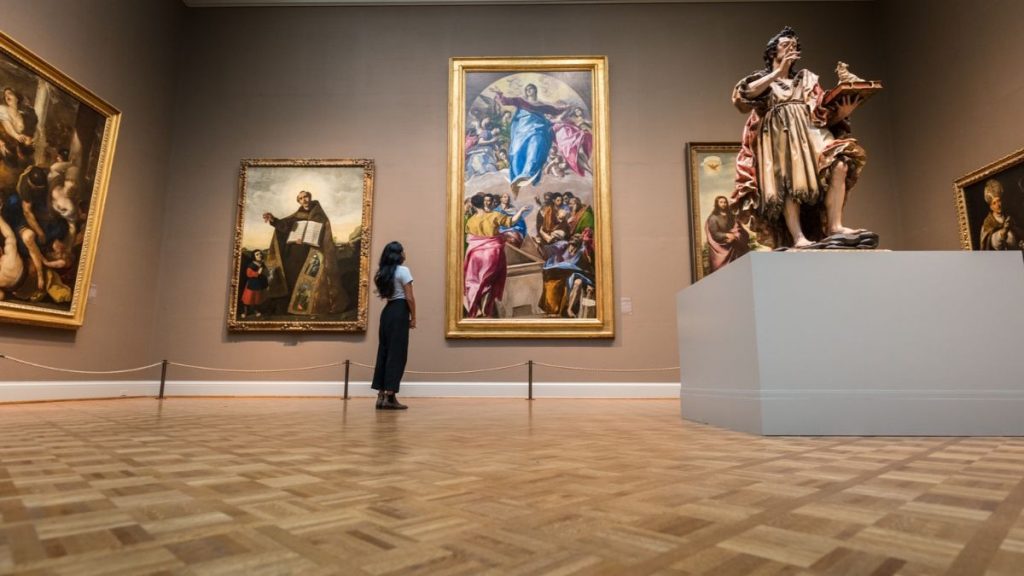 Ideally, staycations are meant to be spent in rooms where you can just relax and slowly enjoy every minute.
However, this doesn't mean that you can't and won't go out. Writing down nearby local attractions is a good idea so you can have a backup plan just in case you run out of good movies to watch or activities to do.
Since the pandemic is still happening, you might want to call in advance and check if the attractions are open. Likewise, try to know their restrictions so you can prepare ahead.
Invite A Good Friend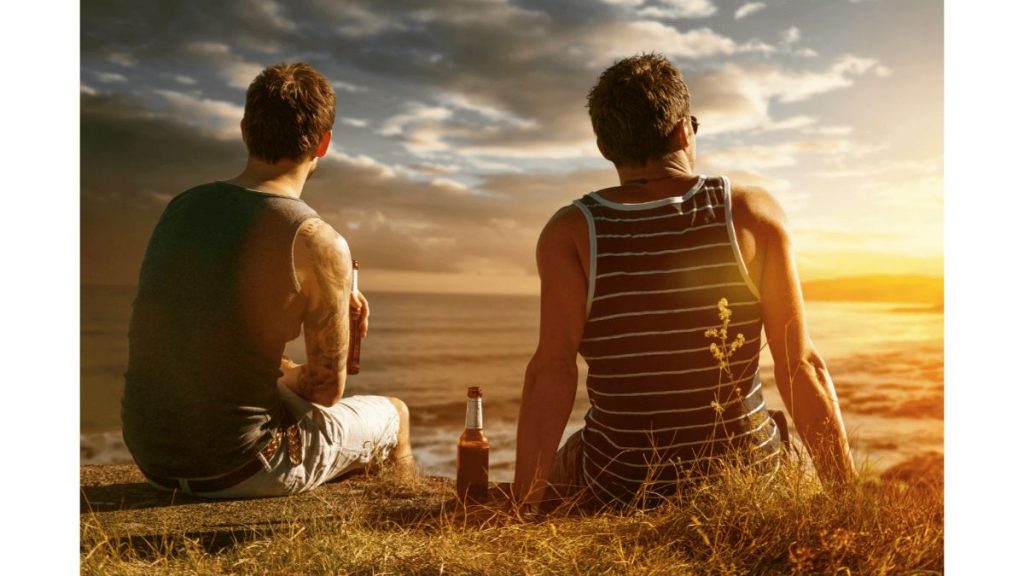 You might also want to share your staycation experience with a friend. The advantage of inviting someone is that you can split the expenses and you can do more with your budget.
However, you need to carefully choose whom to invite. As much as possible, they should respect your personal time and will give you space even if you are staying in just one room.
Take Loads of Photos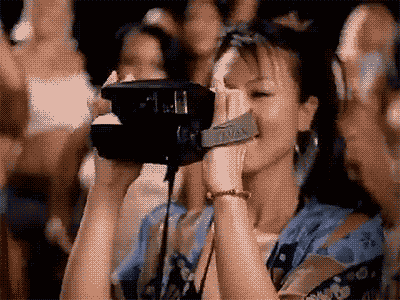 Don't forget to take a lot of pictures as you enjoy your staycation. But be careful not to make it too orchestrated. Just act normally and try to capture the best moments whether you are doing it on your own or if you are with your friends and family.
It's always a great idea to keep happy moments so you can get back to it if ever you feel down. It keeps you inspired as well. Your photos are not just for your IG followers but for yourself.
Have Fun!
Like going on a conventional vacation, a staycation needs a lot of preparation. Sure, you can be impulsive and book a hotel room right away, but that could place a huge dent in your budget. As a rule of thumb, plan it ahead of time, set a budget, and enjoy. After all, you deserve it.
Check out this article on why you need to chill while on vacation.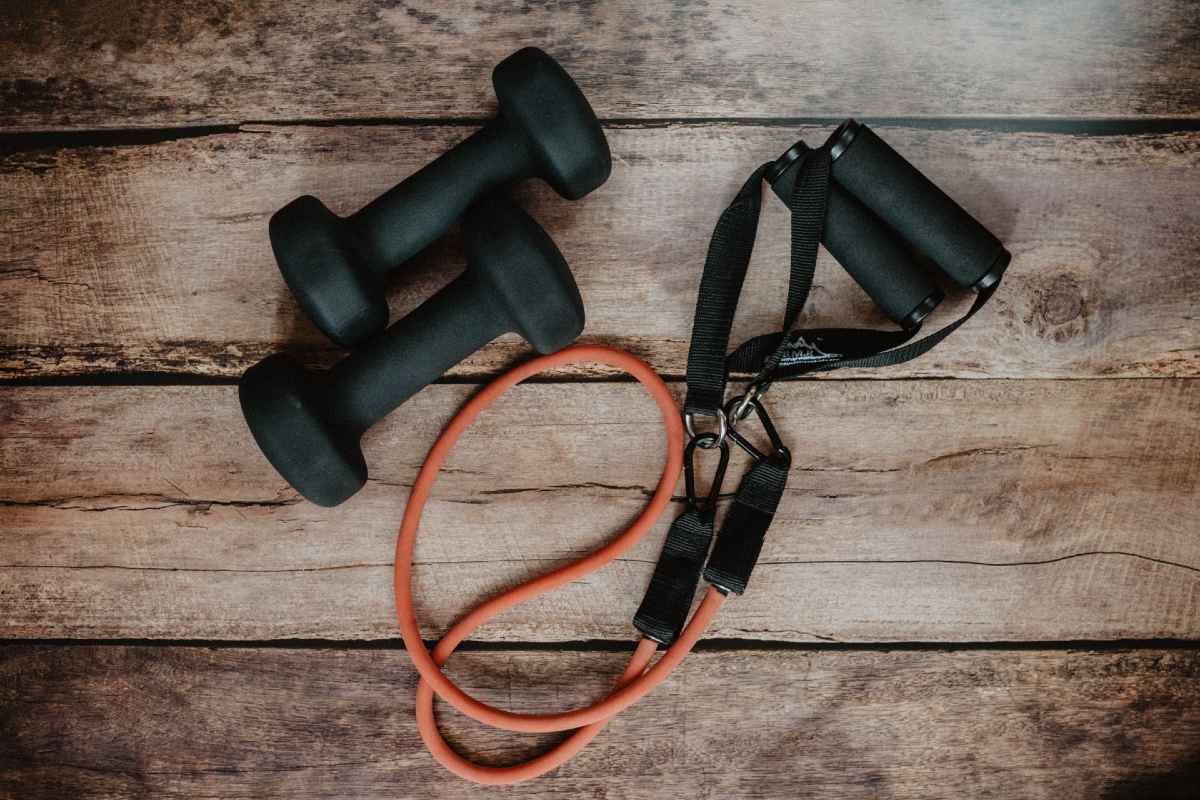 With the coronavirus disease pandemic restricting movement in 2020, many health buffs have learned the joy of working out at home. The situation made people realize that with consistency, exercising at home can be just as effective as hitting the gym. And of course, having proper equipment won't hurt.
Here are seven of the best home gym equipment to check out if you're not planning to renew your gym membership anytime soon.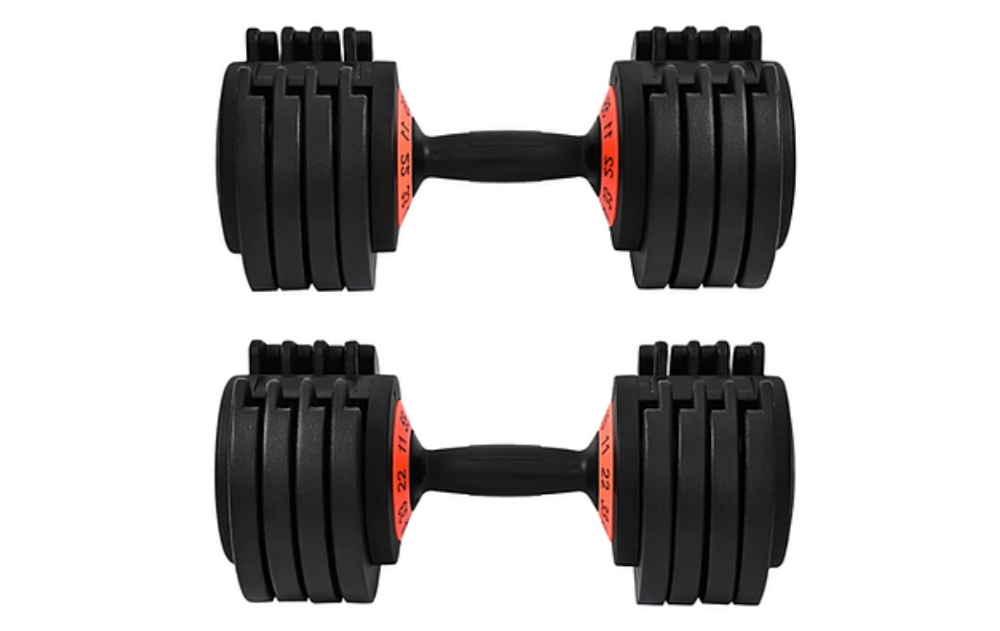 If you're looking for dumbbells to complete the best home gym setup, check out this product. This Twistbell can replace your dumbbell rack, offering five dumbbells in one compact design. As a result, you'll have the benefits of a complete rack without bulk. This item is available in 44lb and 70lb versions.
Price: $299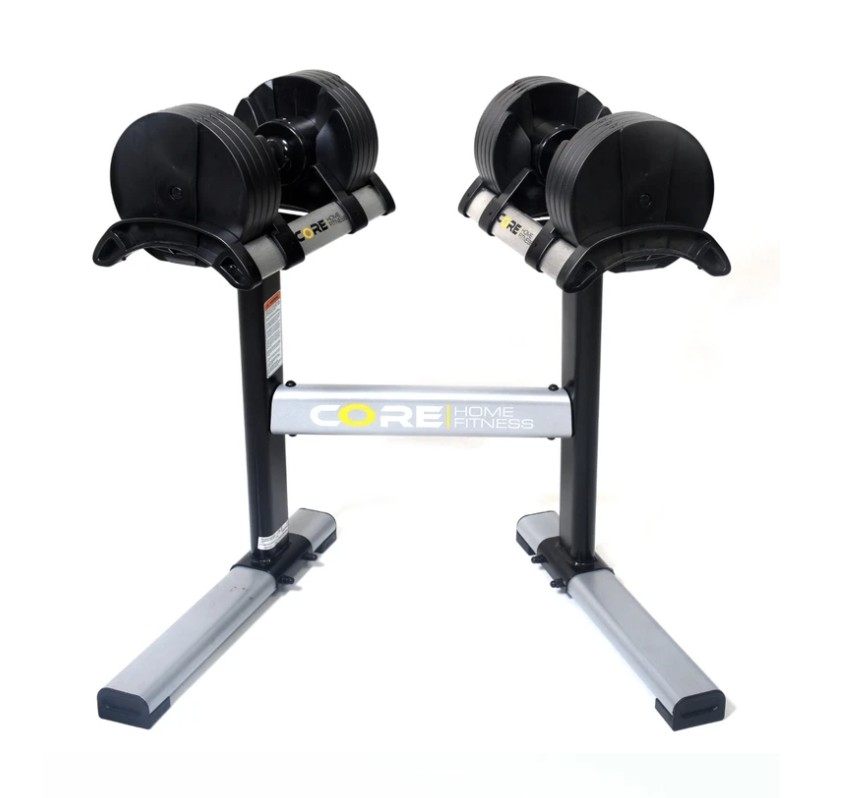 Next on our list of the best home gym equipment is these adjustable dumbbells and stand from Core Home Fitness. This product allows you to change weights in 5-pound increments. Best of all, you can change the weight with a simple handle twist. The set comes with a lightweight aluminum cradle.
Price: $499.98 with free shipping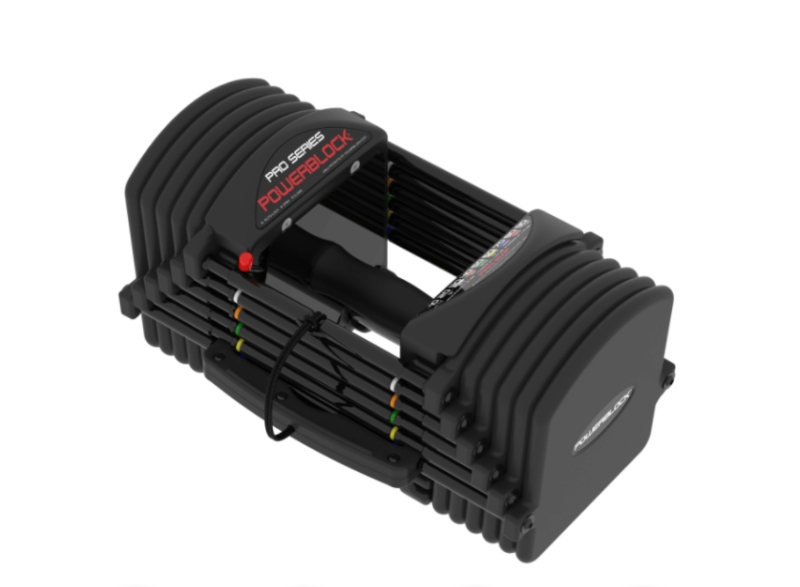 Whether you're a beginner or a seasoned bodybuilder, the Powerblock Pro Series might just be the best equipment to build muscle at home. This product is expandable, making it a great tool for people who aspire to increase weight stacks over time.
Price: $479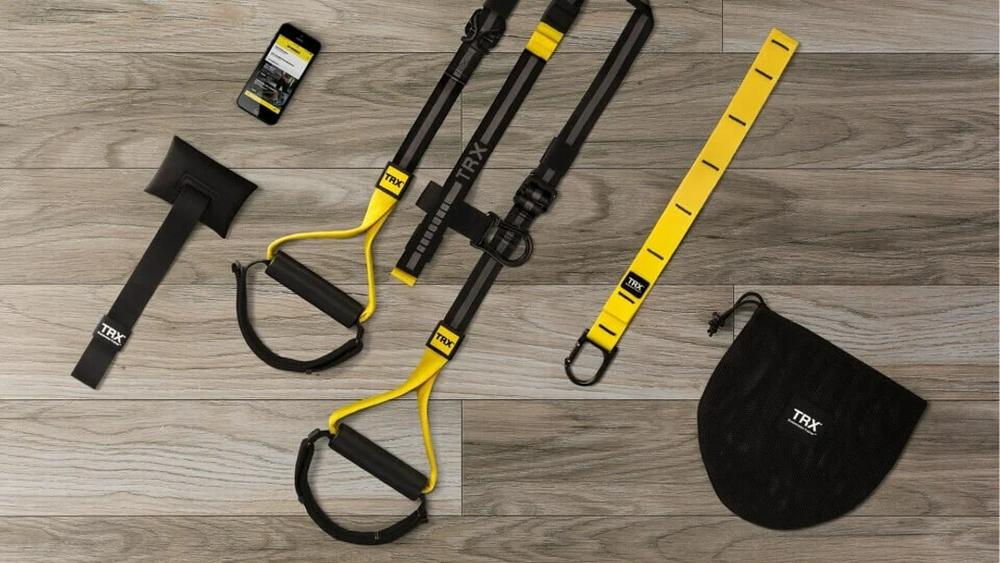 If you're looking for the best home gym equipment for beginners, be sure to check out this product. It features adjustable foot cradles, and coupled with your own body weight, this tool can offer a personalized system to give you a total-body workout.
Price: $184.95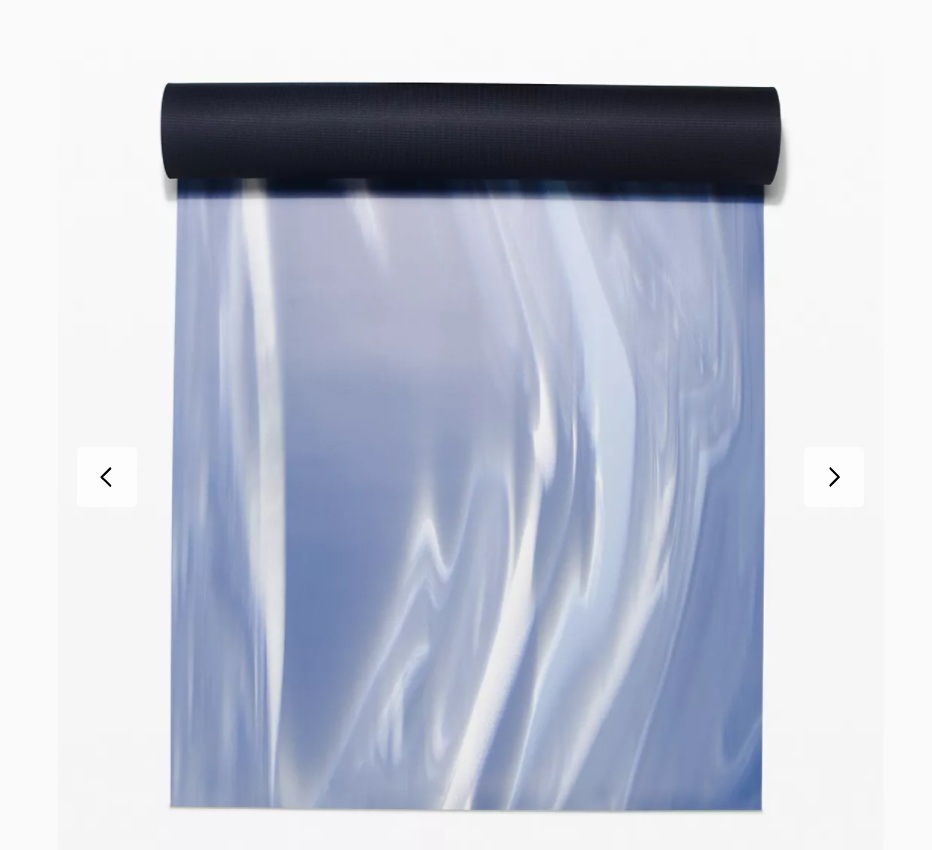 If you're looking for the best home gym equipment 2021 for yogis, check out this reversible mat from Lululemon. This mat is extra-long and wide, making it a great buy for those who want to really stretch out. Alongside the PU top layer and the natural rubber base, the mat has an antimicrobial additive, making it resistant to mildew and molds.
Price: $98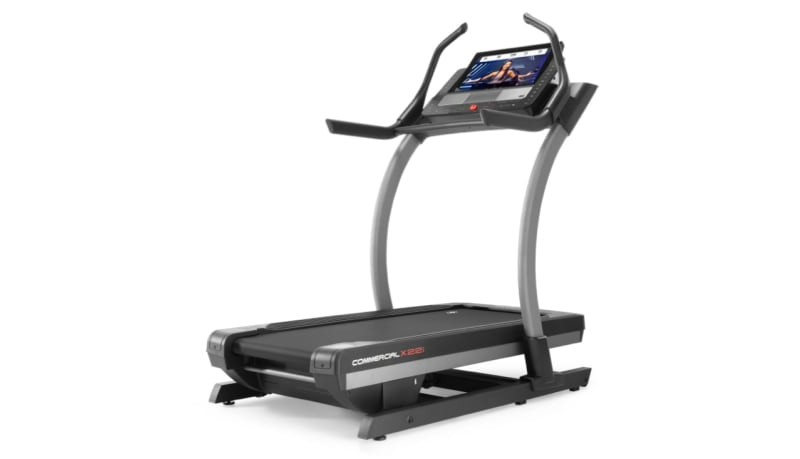 Here's one of the best home gym equipment for legs – NordicTrack X22i Incline Trainer that allows hands-free incline workouts. Because it has an Automatic Trainer Control, you can digitally adjust your speed, incline and decline. In addition to that, the product comes with a live workout leaderboard, pushing you to exercise well and become part of the iFit community.
Price: $2,999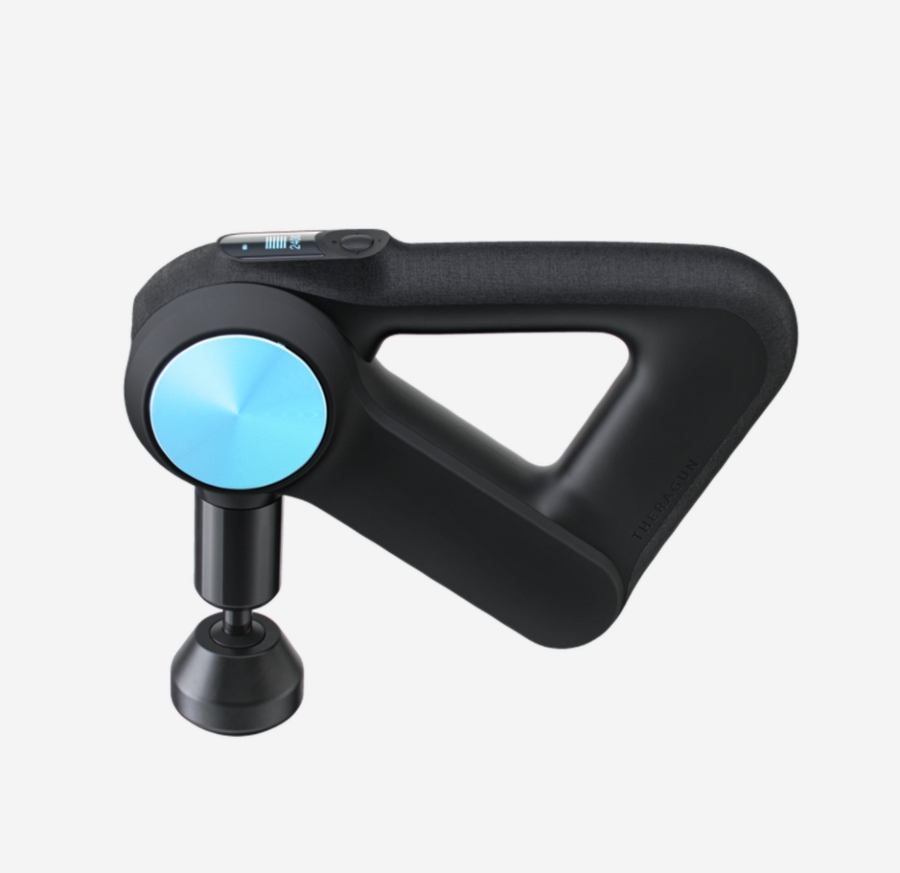 Last but not least on our best home gym equipment list is Theragun PRO. Though this product is not necessarily a piece of exercise equipment, it provides deep muscle treatment akin to a post-workout massage you'll get in a gym. As a result, this item can enhance the recovery of muscles, soothe discomfort, and release tension and stress. It also comes with six easy-to-clean attachments to make the massage customized for the muscle you're targeting.
Price: $599
Best Standing Desks of 2021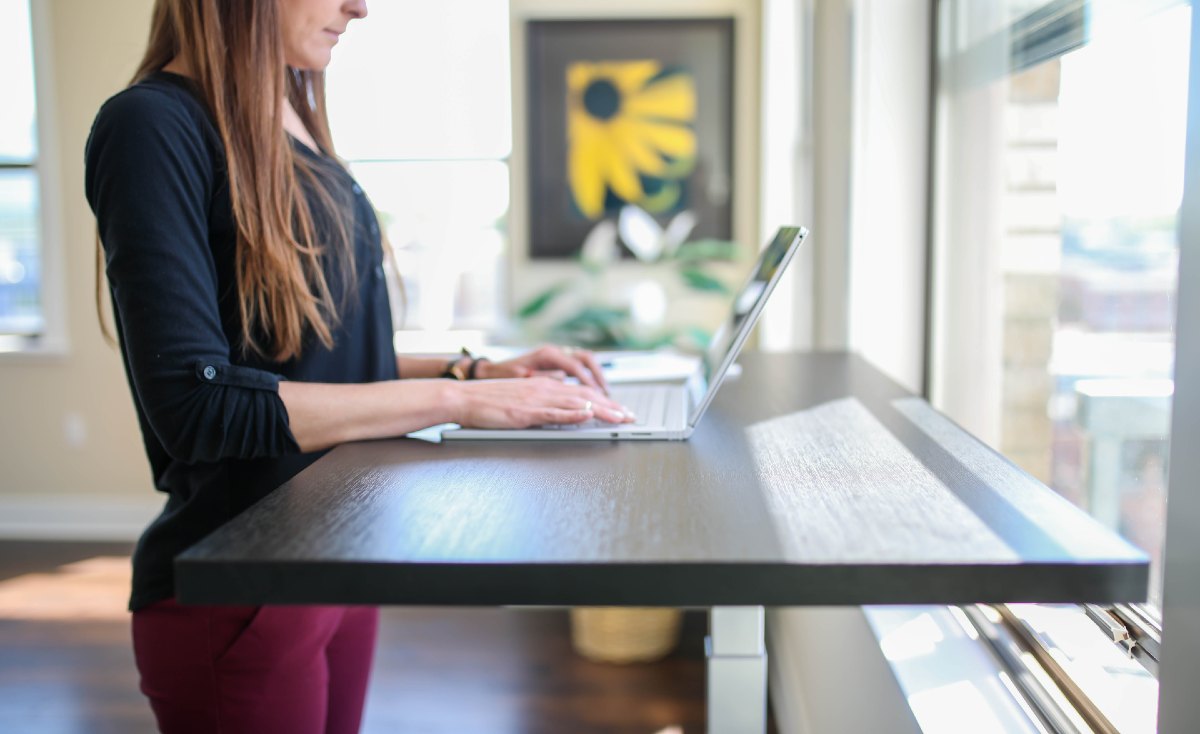 Some health experts brand sitting to be the "new smoking." The good news is, you don't have to stay seated even if work requires you to be at your desk all day. With standing desks, you can avoid sitting for too long and prevent the consequences that come with it, including backaches, weakened gluteal muscles, and increased risk of heart disease. And, if you're searching for the best standing desks of 2021 for your home office, look no further. We scoured the net for you and came up with a shortlist of the best options in the market.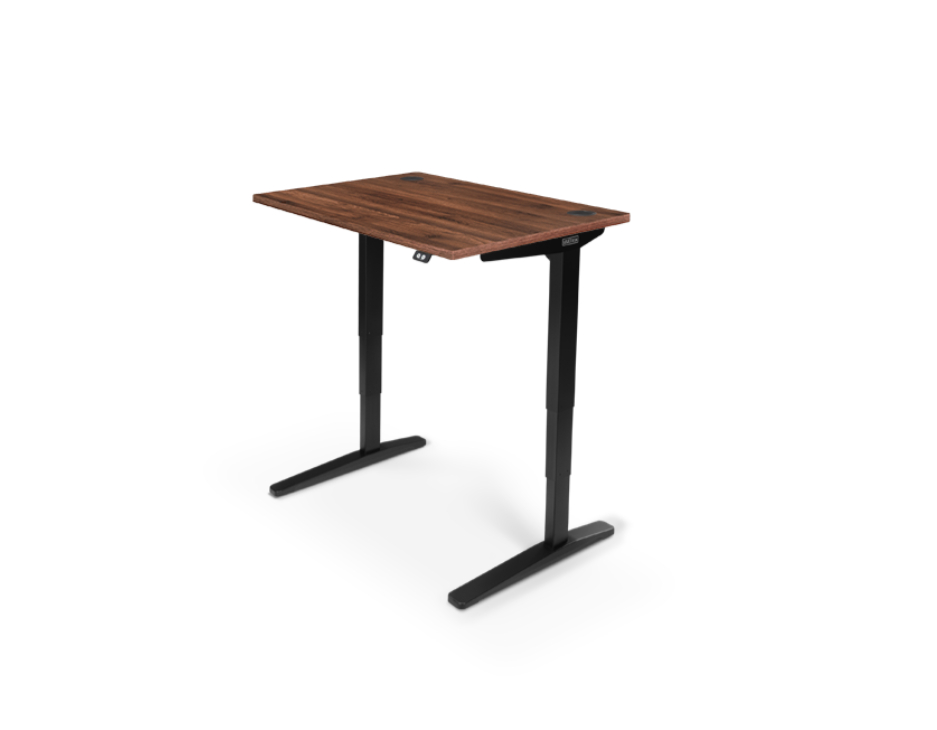 First on our list of the best standing desks of 2021 is anything from Uplift Desk. The brand offers a good variety of standing desks, and V2 & V2-Commercial is a great product if you're looking for a practical option. In fact, the brand has also been named Best Standing Desk by Wirecutter three years in a row. 
Price: V2 & V2-Commercial costs $599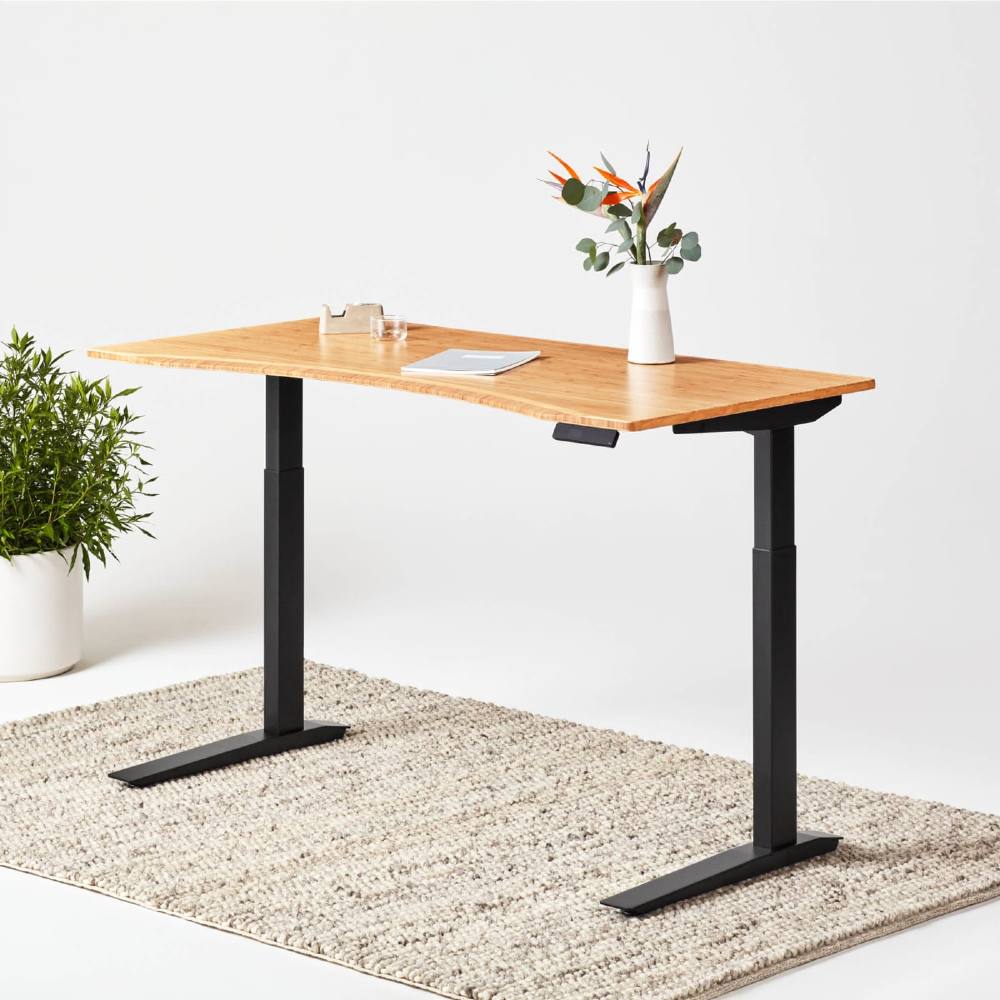 The Jarvis Standing Desk is another reputable brand. This provider has spent years designing and developing their products, and they're constantly improving each aspect of their desks to keep clients happy. Their most popular options include Jarvis Bamboo Standing Desk and Jarvis Laminate Standing Desk. 
Here's our in-depth review of the standing desk.
Price: Jarvis Bamboo Standing Desk costs $519, while Jarvis Laminate Standing Desk costs $499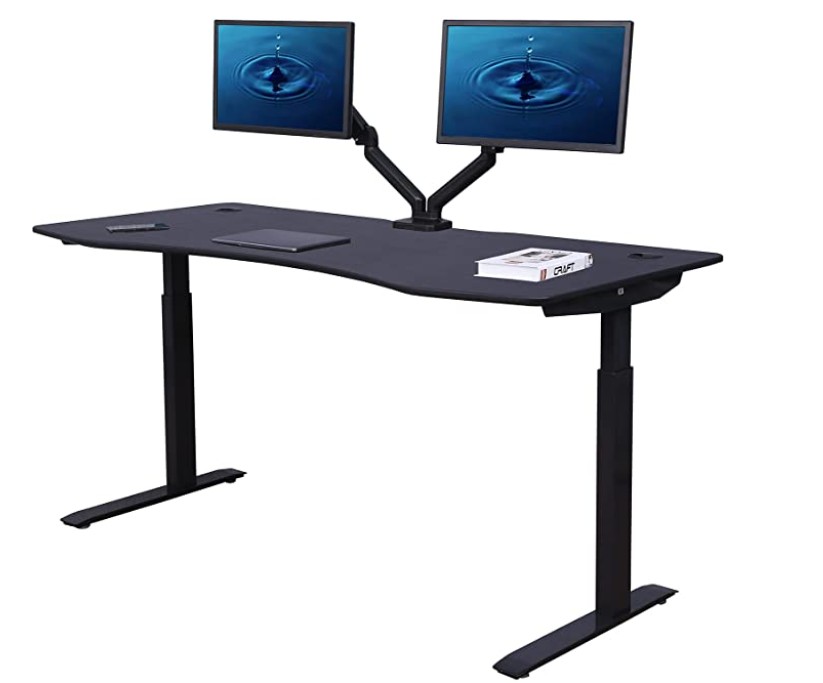 ApexDesk Elite Series 60″ also makes our list of the best standing desks on the market. This sit stand desk has gone far since it first debuted in 2015. In fact, the improvements made over the past few years have paved the way to make the line CNN Underscored Best Overall 2021.
Price: $599.99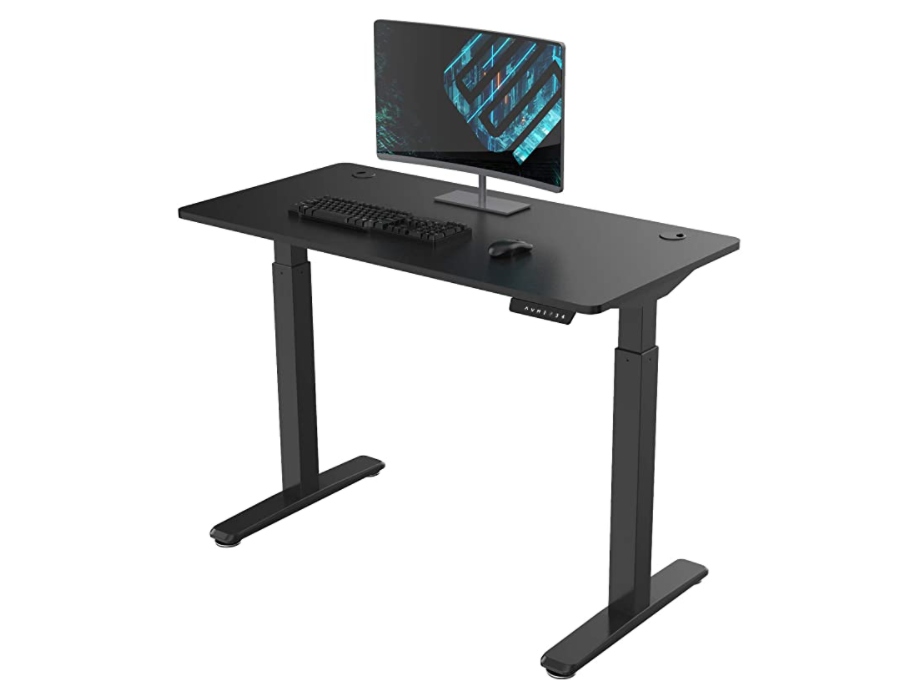 If you're looking for a good L-shaped corner desk, check out this option. This item features dual motors that can lift up the corner desk quietly and smoothly. The Max lifting capacity is 220lbs, so you won't have to take your things out every time you adjust it.
Price: $429.99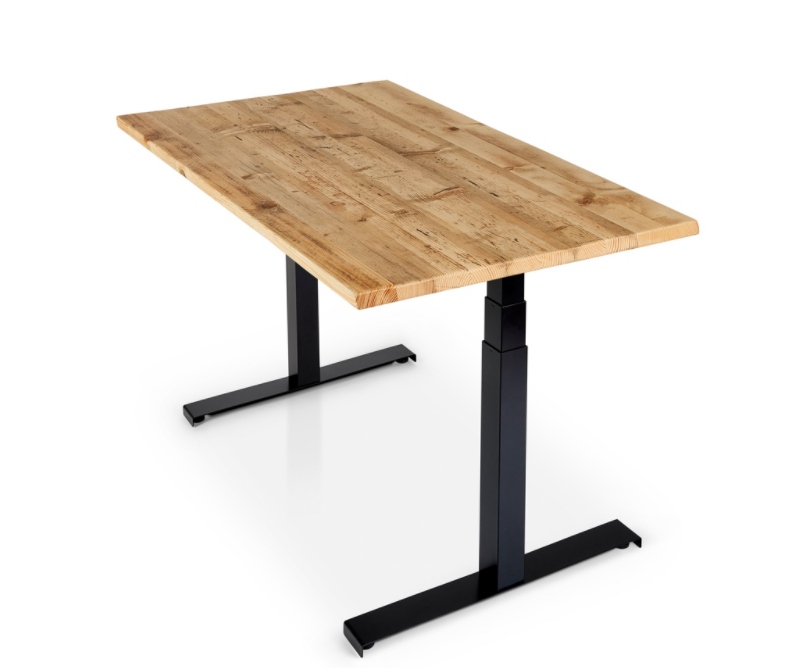 If you're looking for a sturdy standing desk frame that also looks gorgeous in any room, check out this option. Though it's not exactly cheap, this reclaimed wood desk surely makes for a beautiful industrial design centerpiece. You can also customize it to your taste and needs. You can choose a white, black, or grey frame, and you can also choose from available desk sizes.
Price: £859.00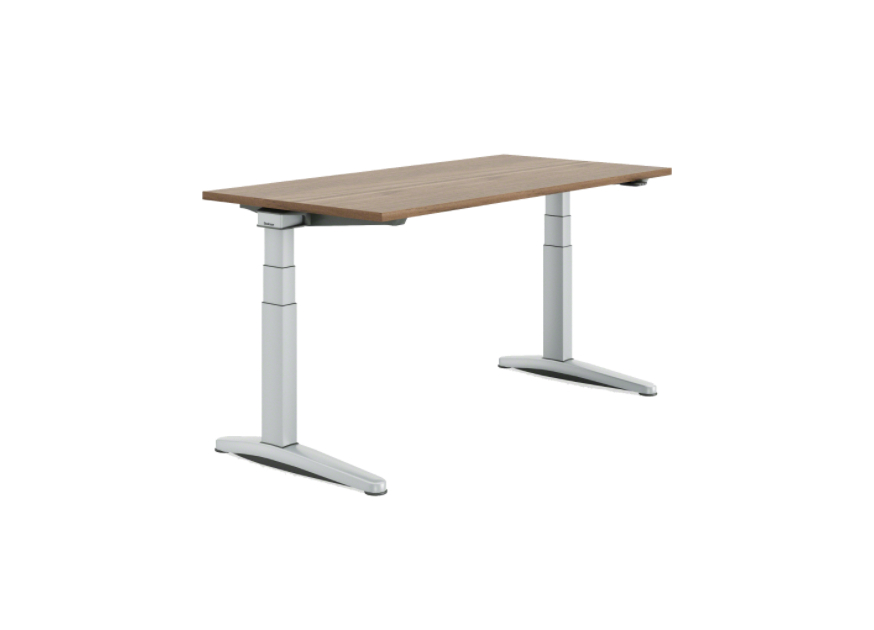 This desk is a great product to check out if you're looking for a premium option you can customize to your preference. You can choose from 16 laminate colors – from Virginia Walnut to Bisque Noce.
Price: $1,066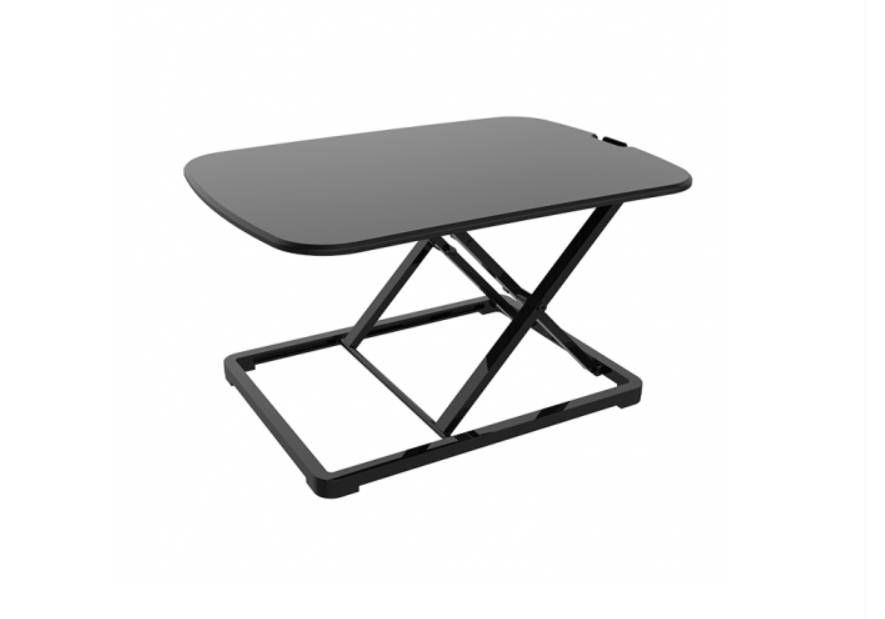 Last but not least on our list of best standing desks of 2021 is the Flexispot GoRiser Standing Desk Converter ML2. Though it's technically not a standing desk in itself, this is arguably the best standing desk converter and is an affordable solution to get a standing desk. If you don't have big bucks to spend, this is a great product to try.
Price: $89.99
7 Best Reusable Face Masks of 2021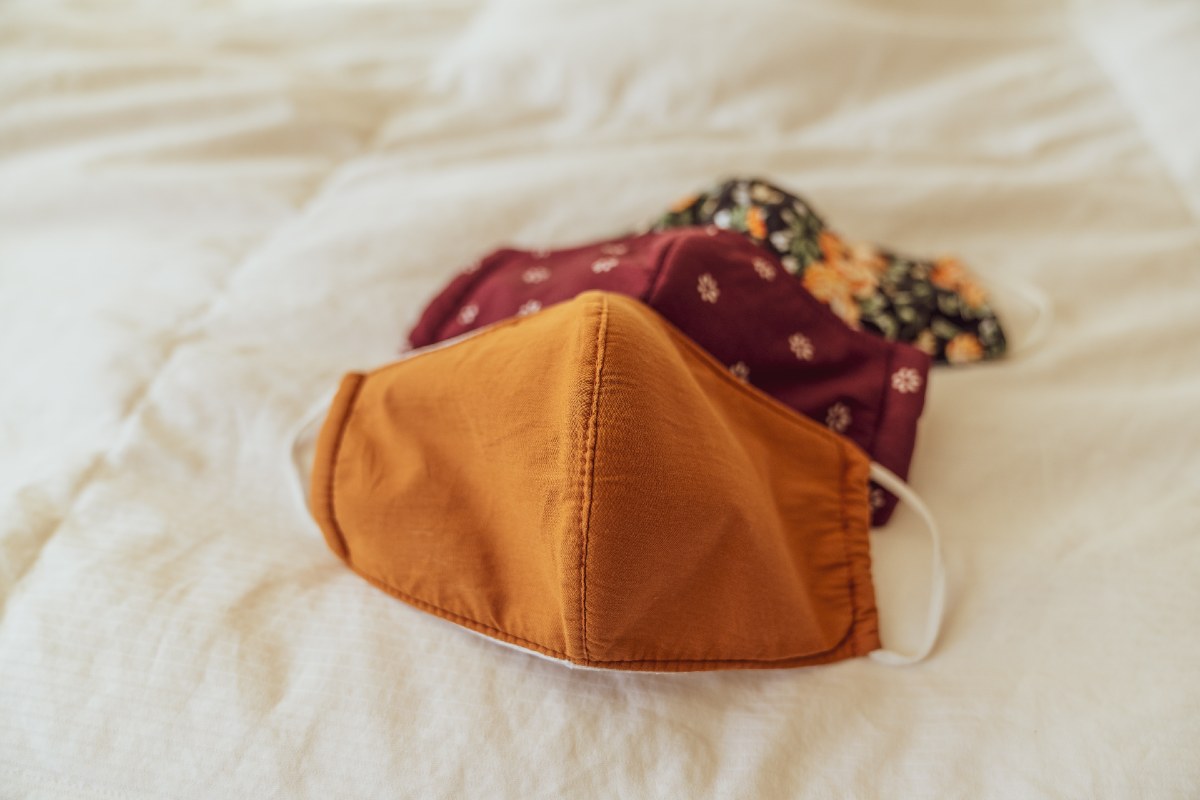 The coronavirus disease pandemic has pushed us to use face masks to steer clear of infection. More than a year into the pandemic, however, there have been growing concerns about disposable masks' impact on the environment. Fortunately, innovative brands have developed face masks that are not only kinder to the environment but also designed for particular activities. Here are the best reusable face masks on the market you should check out.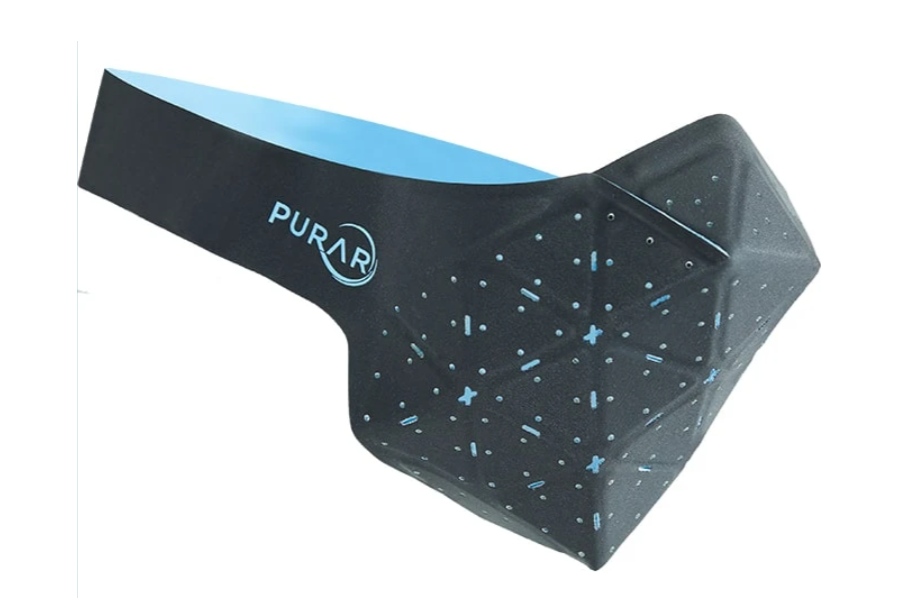 First on our list of the best reusable face masks is Purar. These masks offer an ergonomic design made with soft and gentle materials. Furthermore, it also filters over 95 percent of harmful particles down to the size of 0.3 microns, making it one of the best face masks for Covid.
Price: $49.00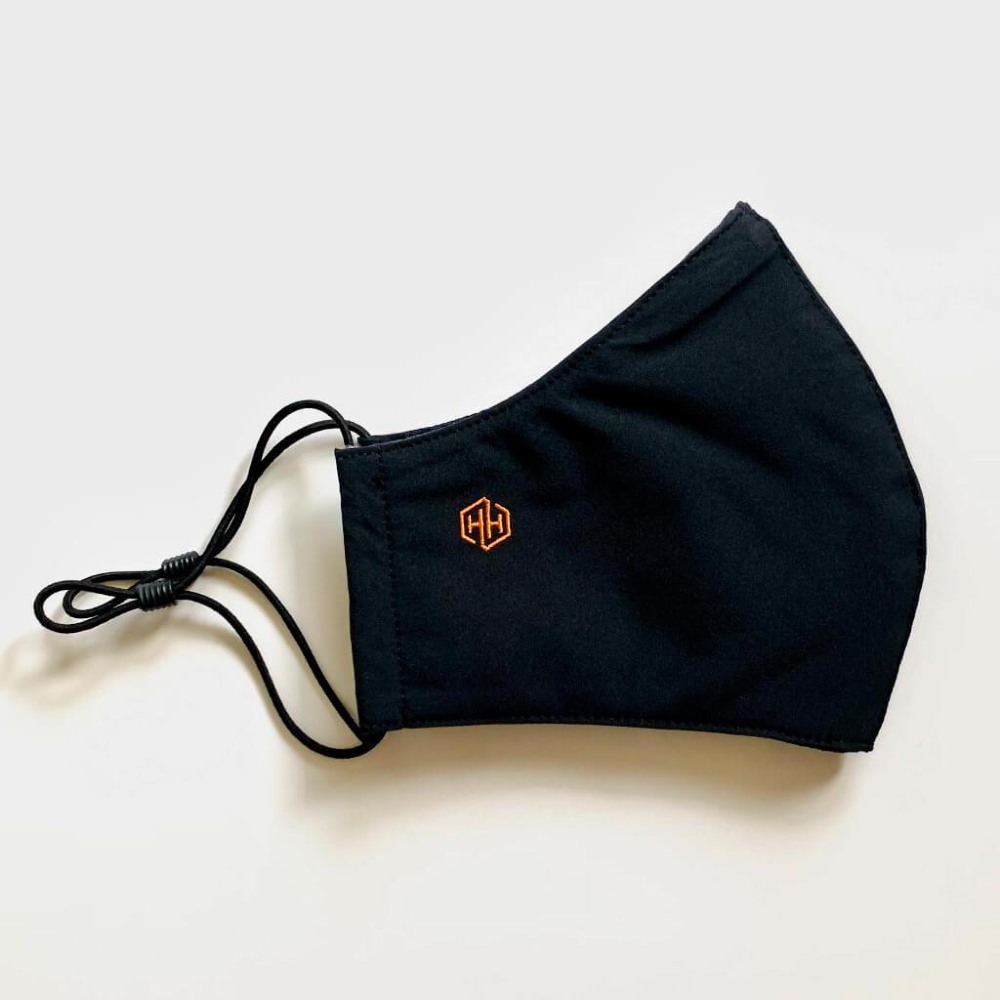 Hygiene Hero claims to be anti-bacterial and anti-breakout. That said, if wearing a face mask gives you pimples, it's surely worth checking out. Their 3.0 version also has a patented technology called SILVADUR™, the first and only aqueous-base silver-polymer smart delivery system.
Price: $22.00 for Hygiene Hero Super Mask 3.0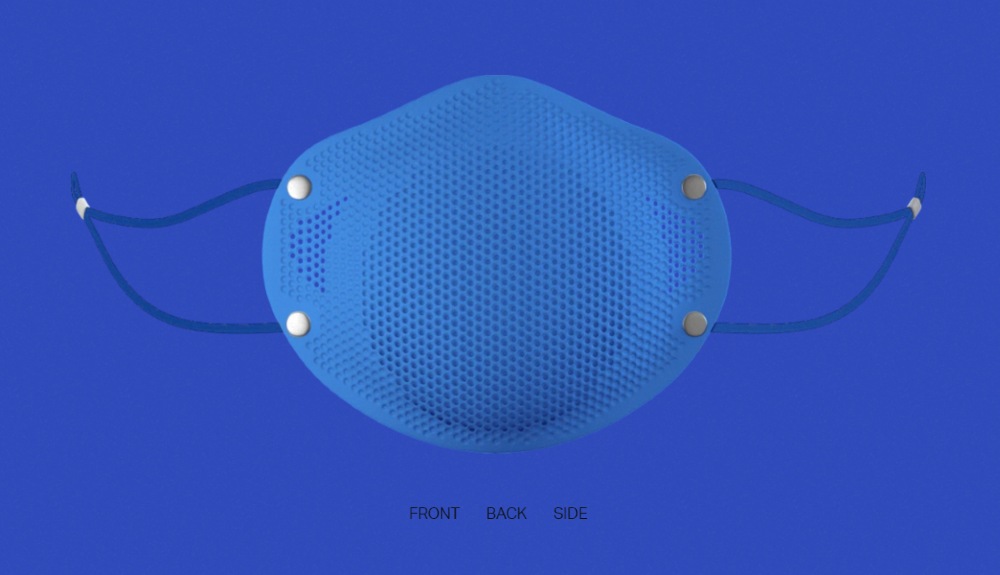 If you're looking for reusable face masks for sale with a reasonable price tag, check out this product. The mask is made of FDA-approved food-grade silicone. As a result, it makes for one of the most comfortable face mask products on the market.
Price: $25 regular price, $13 on sale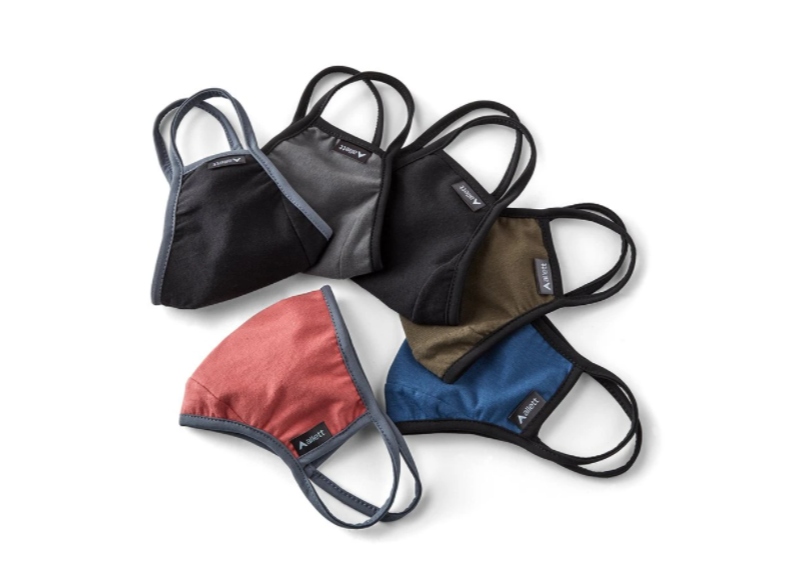 If you're searching where to buy face masks that are soft and breathable, head to Allet's website. Aside from being made of cotton, this mask has a flexible nose wire sewn into place. As a result, it reduces gaps and prevents foggy glasses.
Price: $14.75 for a pack of two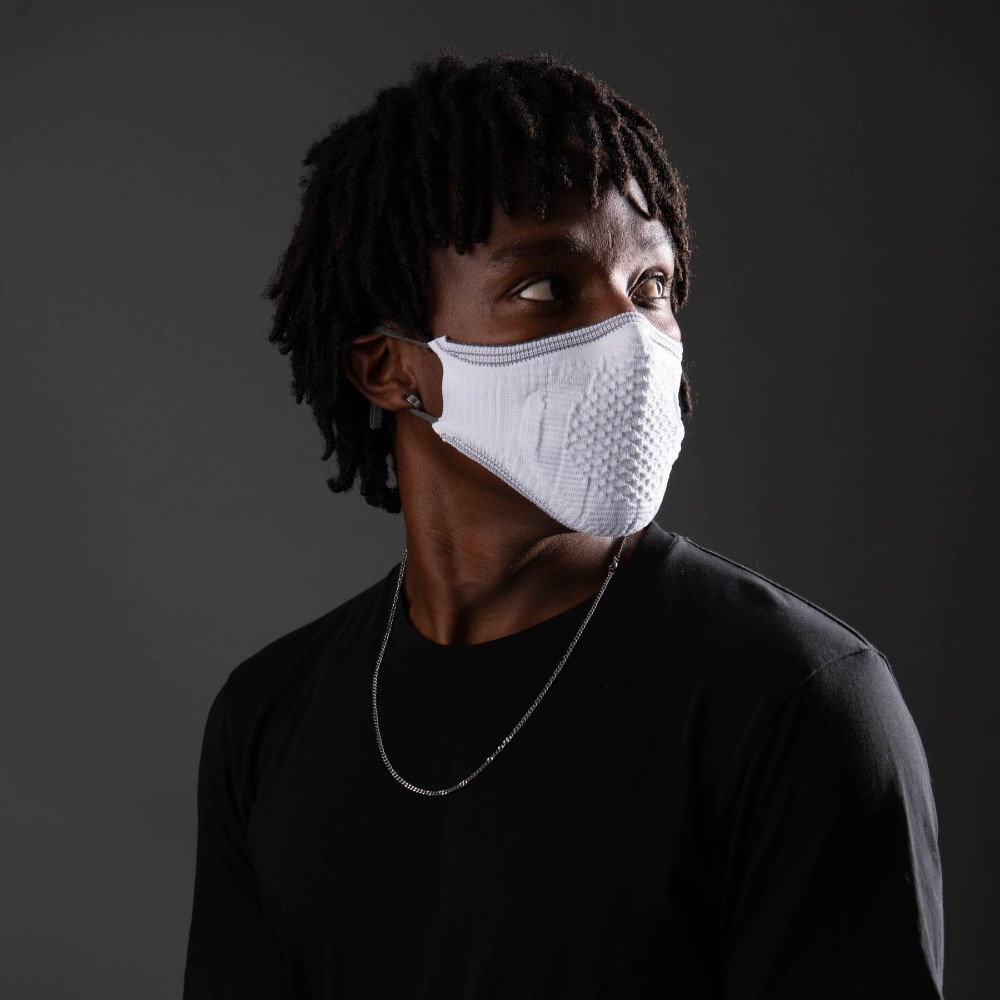 Next on our list of best reusable face masks is reNEU's High Performance Face Mask. This antimicrobial face mask not only guarantees all-day comfort but also solid protection for athletic use. That said, this can be a good option if you're looking for a face mask to use during physical activity.
Price: $28.00 for High Performance Face Mask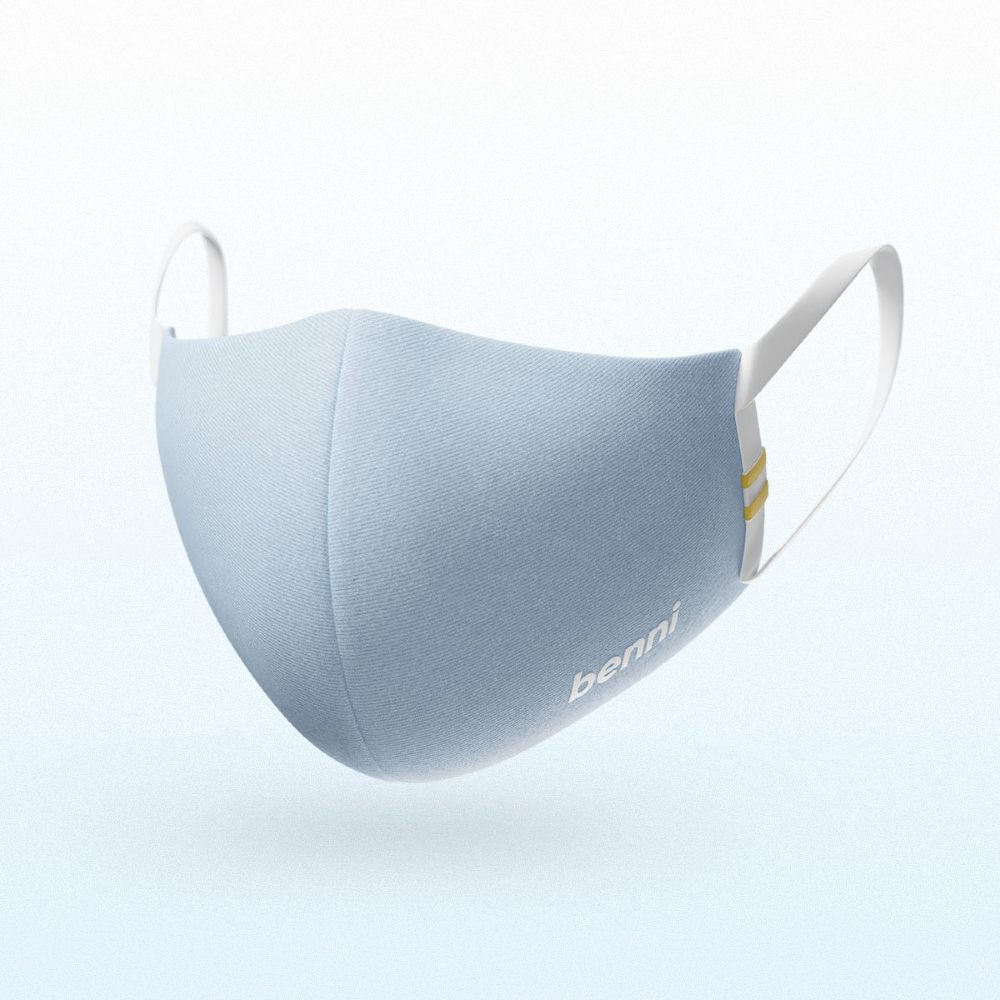 Do you ever feel like your face mask is always getting in the way of talking, smiling or even breathing? If so, Benni Mask might be one of the best masks you can try. It keeps its structure so you'll never have to inhale the fabric. As a result, you'll feel comfy wearing the mask while staying protected. Plus, it's made for athletes, so it's guaranteed to be breathable.
Price: $34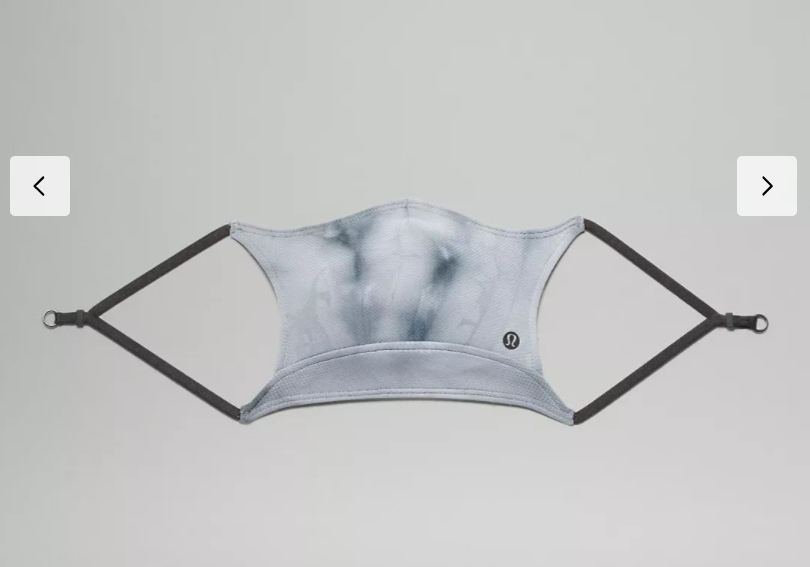 If you're looking for a reusable face mask with a filter, check out this product – it's one of the best reusable face masks for non-medical use so you can't go wrong. Designed for everyday wear, with soft loops that won't hurt your ears. In addition to that, the pattern and fabric offer sturdy structure. As a result, the mask doesn't get in the way when you speak or breathe.
Price: $38 for a pack of three