Staycation: My Ultimate Guide to the Best Holiday at Home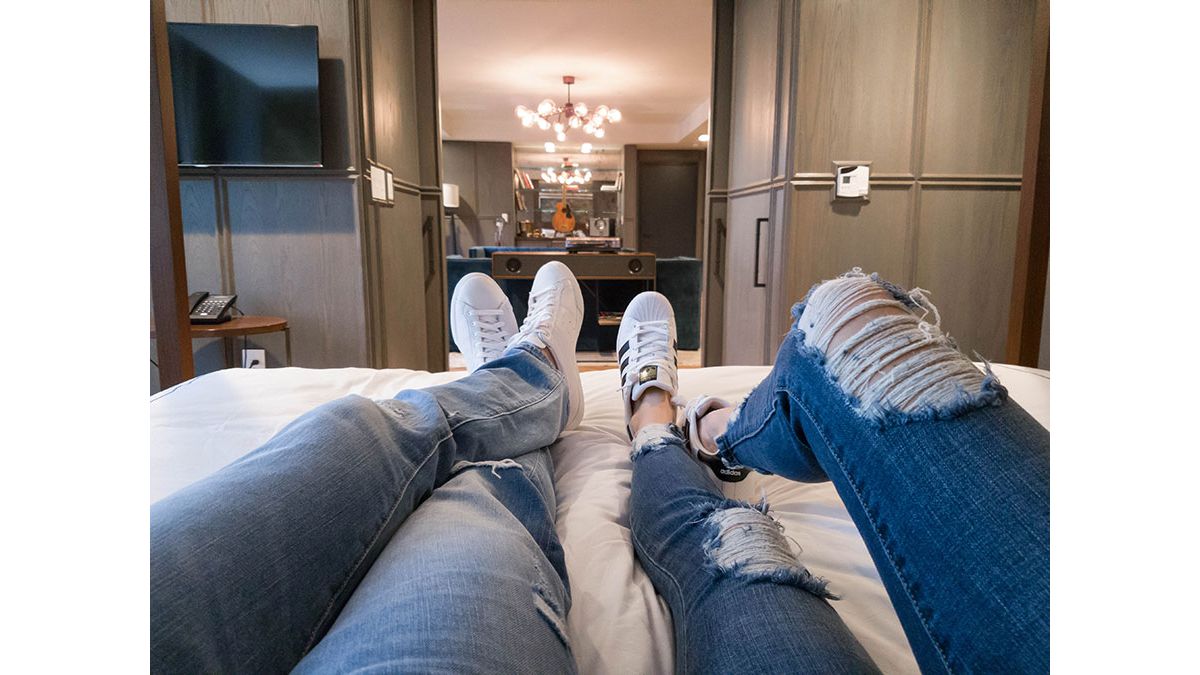 Going on a staycation isn't exactly new. But at the height of the pandemic, it has slowly become a norm for those who want to have a relaxing time yet have limited mobility. If you are not used to this type of R & R, I got you covered. I have here the ultimate guide for a staycation so that you can enjoy it and at the same time, temporarily forget your worries. These tips are lifted from my current staycation, so I know that it works.
What is a Staycation?
When I say staycation, this refers to a vacation typically near your home. It's a practical way to remove stress, and it's also more eco-friendly considering won't leave much of a carbon footprint. Some choose nearby hotels or bed and breakfast, while others have staycations at their home.
Whatever your choice is, you can always make your staycation worthwhile with the tips below.
Start Unplugging and Enjoy a Social Media-Free Day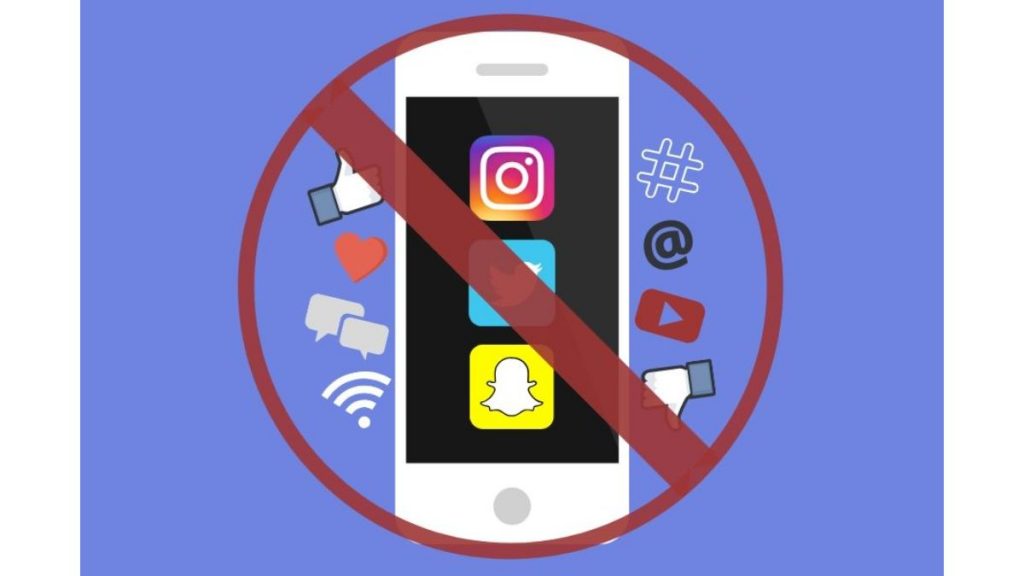 I hate to break this to you, but social media can be stressful. You get to see a lot of unverified news, which can also target your emotional and mental well-being. Also, there's a possibility that you compare your life with others. You start to feel that you are not good enough because you can't afford the same things that your friends could. Again, this isn't healthy.
When you have a staycation, it's the perfect time to unplug. Instead, you can go back to reading or writing in your journal. If you haven't been meditating in a while, you could take advantage of this opportunity.
You will soon realize that there's no need to constantly scroll down through your feed. And what matters most is the life off-screen rather than the one deliberately posted for online followers.
Work Out a Budget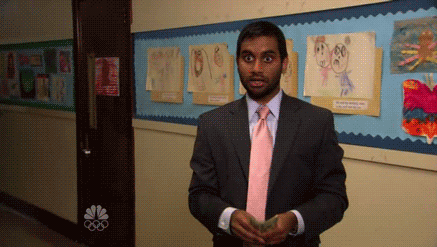 Many people think that staycations are cheap. But this is not always the case, and the overall cost will depend on your chosen location and accommodation. Having said that, you need to determine a decent budget. That way, you won't have to worry if you wish to have awesome food delivered to your room or if you want to buy an expensive bottle of champagne.

You might think this isn't practical. But quite frankly, splurging once in a while could be healthy. It helps you enjoy your hard-earned money. And it keeps you motivated to work smarter so you can have more.
Unless you are going to stay at home, then building a huge budget might not be necessary.
Set an Out of Office Response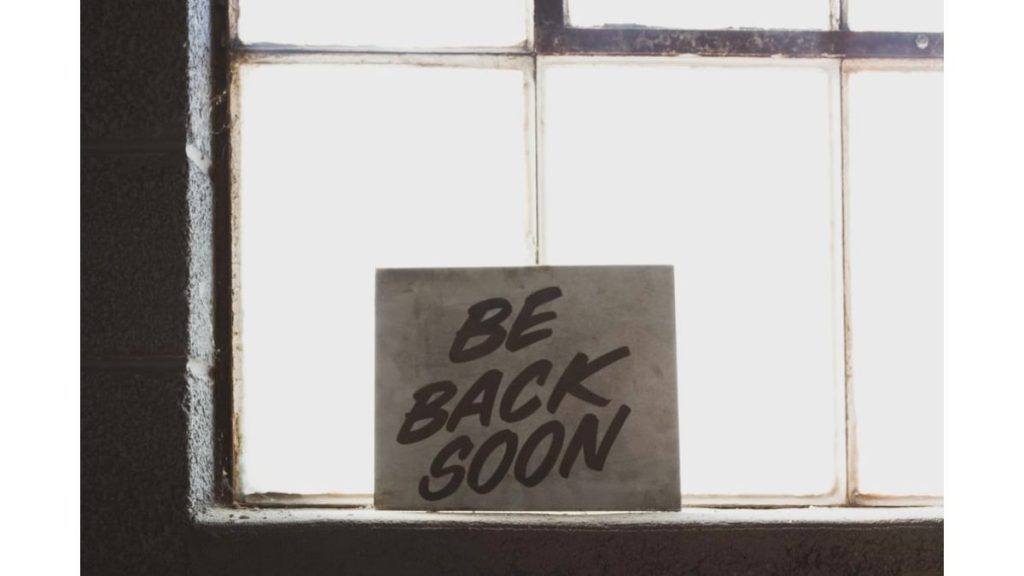 Don't forget to draft an automatic out of office response on your email. A staycation is no different from a traditional vacation where people don't want to get bothered by problems, especially from work.
To manage expectations and set boundaries, make sure that you create your OoO response ahead of time. Of course, do not forget to add an emergency contact number and highlight that this is just for urgent matters. Let the people know that you would rather not get disturbed and that you will get back to them once you are done with your well-deserved time off.
Pre-Select Movies and TV Series to Watch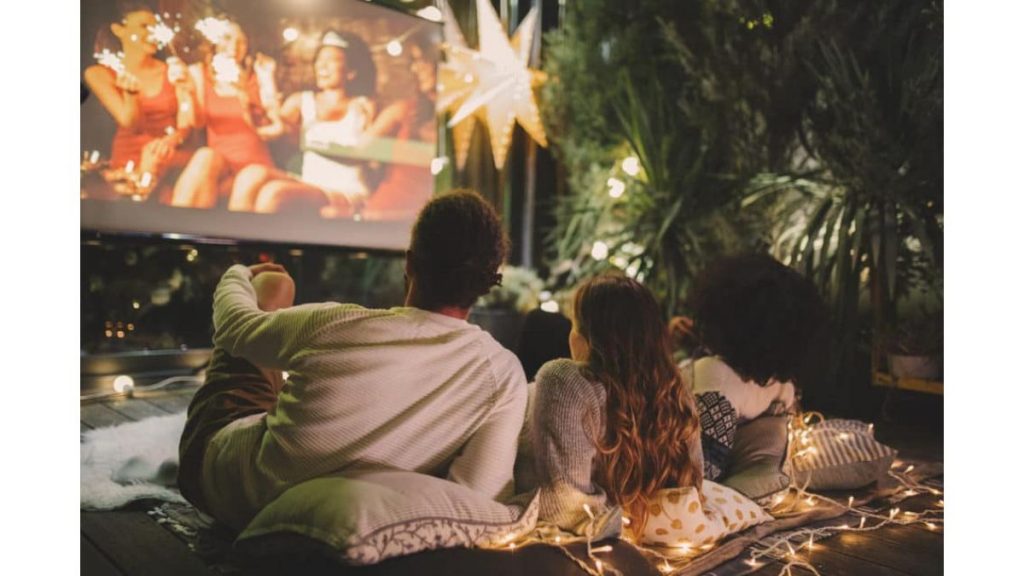 Have you ever experienced spending several minutes just to find the right movies and TV series to watch? I know I'm not the only ones. The thing is, your staycation time is limited. Would you want to spend 30 minutes of your time just choosing?
A simple solution is to pre-select these before your staycation date. Write it down or add it to your playlist. That way, you can just turn on the TV, lounge on the couch or bed, and start stuffing yourself with pizza or popcorn – or whatever sinful food you desire.
Consider Your Kids When Planning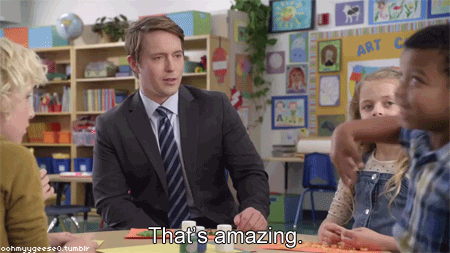 As adults, we often look forward to a day of doing nothing. But if you have kids, things are different. They will eventually get bored, and chances are, they will throw tantrums for hours.
A win-win situation is to think of activities that will keep them preoccupied as you try to enjoy your free time. If possible, look for accommodation where facilities are ideal for kids. Or if you can bring board games, Legos, or even coloring books, these should work just fine.
Call Local Attractions Ahead of Time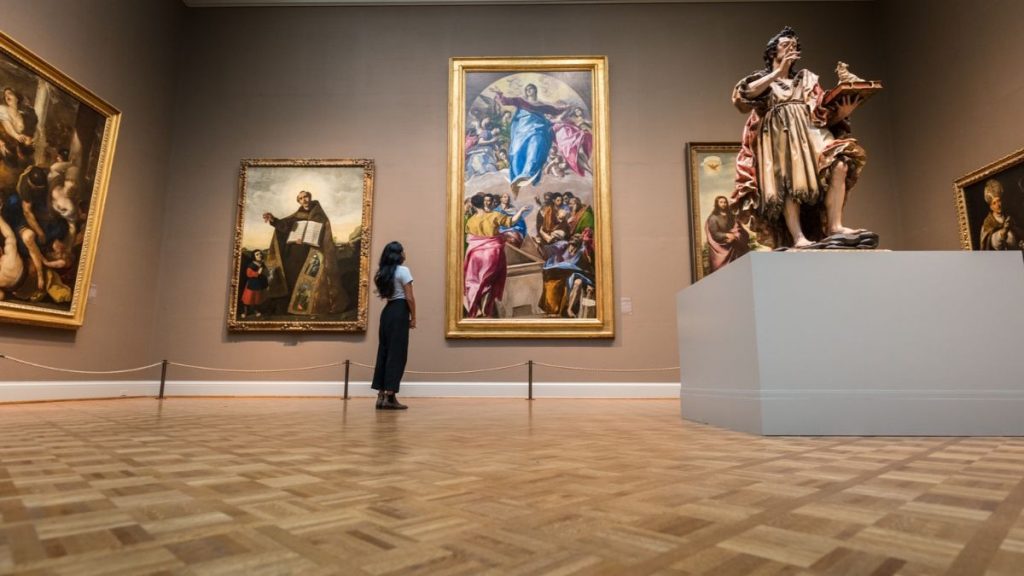 Ideally, staycations are meant to be spent in rooms where you can just relax and slowly enjoy every minute.
However, this doesn't mean that you can't and won't go out. Writing down nearby local attractions is a good idea so you can have a backup plan just in case you run out of good movies to watch or activities to do.
Since the pandemic is still happening, you might want to call in advance and check if the attractions are open. Likewise, try to know their restrictions so you can prepare ahead.
Invite A Good Friend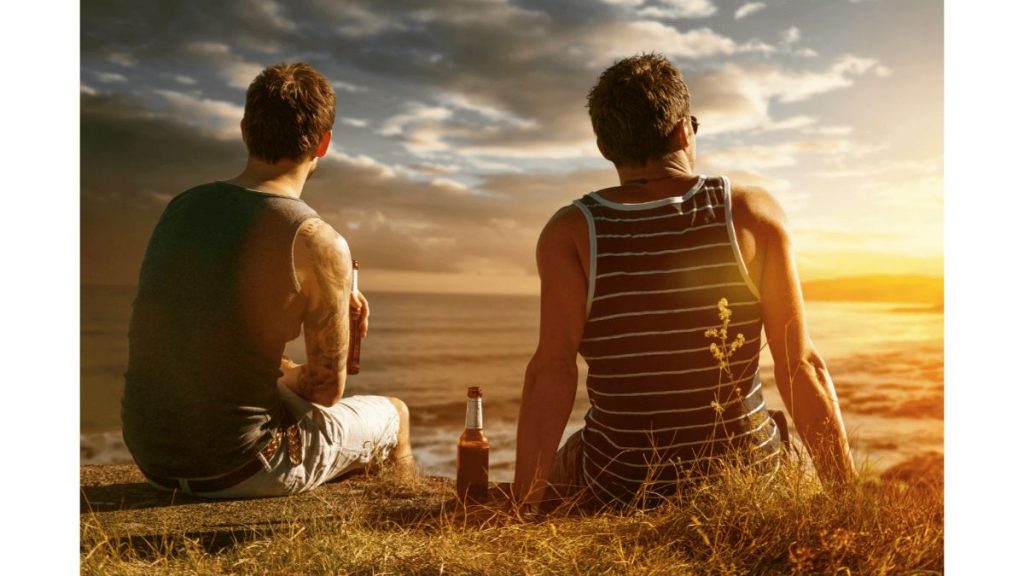 You might also want to share your staycation experience with a friend. The advantage of inviting someone is that you can split the expenses and you can do more with your budget.
However, you need to carefully choose whom to invite. As much as possible, they should respect your personal time and will give you space even if you are staying in just one room.
Take Loads of Photos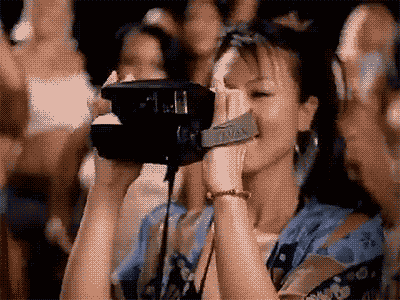 Don't forget to take a lot of pictures as you enjoy your staycation. But be careful not to make it too orchestrated. Just act normally and try to capture the best moments whether you are doing it on your own or if you are with your friends and family.
It's always a great idea to keep happy moments so you can get back to it if ever you feel down. It keeps you inspired as well. Your photos are not just for your IG followers but for yourself.
Have Fun!
Like going on a conventional vacation, a staycation needs a lot of preparation. Sure, you can be impulsive and book a hotel room right away, but that could place a huge dent in your budget. As a rule of thumb, plan it ahead of time, set a budget, and enjoy. After all, you deserve it.
Check out this article on why you need to chill while on vacation.
Meet The World With Memrise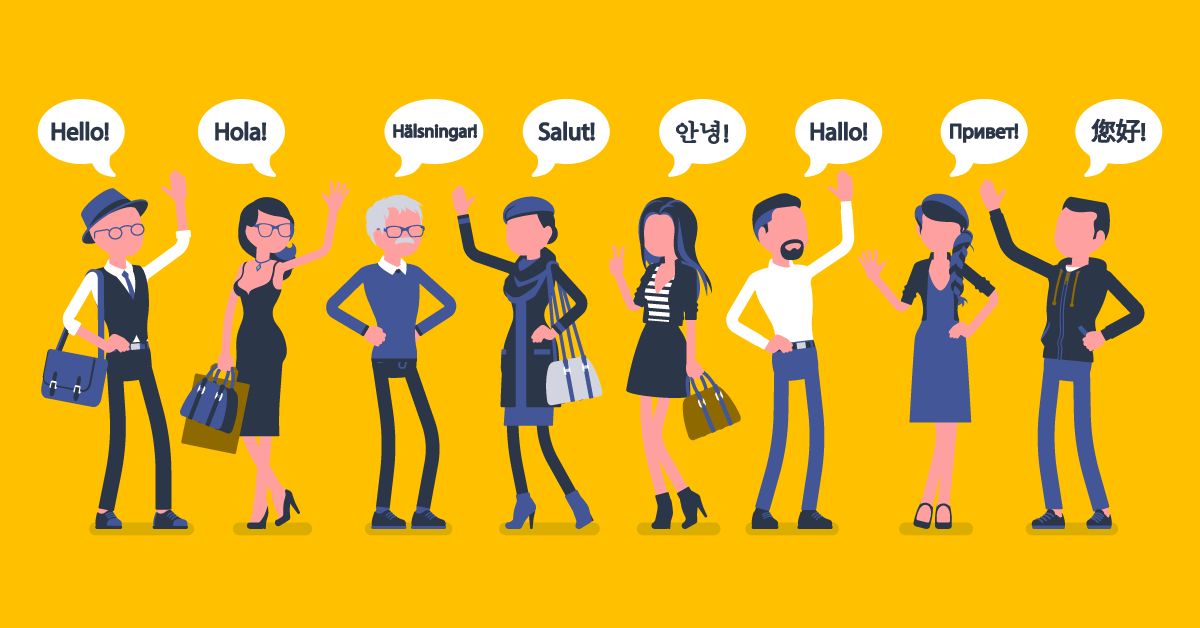 All over the world, around 60-75% of people speak at least one language. People who speak more than one language report improved memory, problem-solving, critical-thinking skills, enhanced concentration, and more. So, if you speak more than one language, you essentially have an improved brain. If you want to join this crowd, Memrise may be the most effective option out there.
"One of the things that had kind of caught my attention was that psychology around how we learn languages."
Ben Whatley, Co-Founder and CPO of Memrise, learned French the way most of us learn a second language. We're given the rules of the language, the grammar, how to speak properly. But there's a flaw in that approach.
"I would go to France and I couldn't speak a word. I wanted to understand why that was.
"That was a light bulb moment."
The way we're taught language is from the left brain perspective as opposed to the right. The left brain involves analytics, reading, and writing. The right brain involves creativity. If you need a metaphor to help you out, the left brain is the uptight, brilliant nerd and the right brain is the hippie-dippie artist.
Whenever you're learning a language, you may often hear that the best way to learn is to immerse yourself in it. If you're learning Spanish, spend a month in Mexico City. If you're learning Japanese, take a trip to Tokyo. And so on. The grammatical approach to learning language has its value, but it's the colloquial experience that truly helps imprint
Whatley and fellow Oxford classmate, Ed Cooke, founded Memrise in 2010. Cooke, a Grand Master of Memory, had combined his skills with Whatley's observations and ideas. They conceived of a new method of language learning. One more in line with immersion than grammar. 
"We've been gradually and daringly evolving the product to bring more and more of the richness of real-world content into the course of our ongoing experience."
"In 2016, we did a tour around Europe on a double-decker bus to collect a video dictionary of all the European languages.
"Tens of thousands of short videos of native speakers [speaking] in context."
While other language learning apps like Duolingo or Babbel have computerized voices, Memrise has actual recorded voices.
"That kind of got baked into our core algorithm – namely naturalistic accents, idioms, phrases as they're spoken in the real world, not sort of in the kind of academic sense, but a kind of multi-dimensional learning." – Cooke
"Most everyone really wants when they're learning a language is they're learning it to connect with other people, to be able to read what other people mean and to be able to express themselves to other people." – Whatley
Speaking Spanish to your teacher versus speaking to a coworker is notably different. Your teacher will have you say "poco" to mean "little" when your coworker will make fun of you for sounding too proper. Memrise would teach you that "poquito" is the casual way to say "little."
Memrise is disrupting the academic dominance of language learning by focusing more on practice than technique. How many native English speakers do you know that speak perfectly grammatical English?
Let's take "you all." In the south, you'll here "ya'll." But in Pittsburgh, you'll hear "yinz." Do you think ESL teachers are noting things like that? Probably not. Memrise, however, does focus on this more casual ways of speaking because they have a stronger understanding of how the human brain functions and how we communicate with one another.
One interesting feature you'll find with Memrise but not any other language learning app are Zoom conversations. These are free rooms where you can hop in and speak, say, Spanish with other people. Instead of traveling to Mexico City to immerse yourself in the Spanish language, you can log into Zoom and speak it with other speakers.
"It's live person to person – it's not a lesson. It is just about trying to use whatever language skills you've got in your in your bag. Just try and get it out there and use it, because that's what happens when you are actually in a country." – Whatley
"The aspiration is to make it as fun as being in the country." – Cooke
It's never too late to learn a language. The pleasure of learning and speaking a new language is immeasurably rewarding. As Memrise says on their site, "learn and language and meet the word."
Best Pants For Athletic Men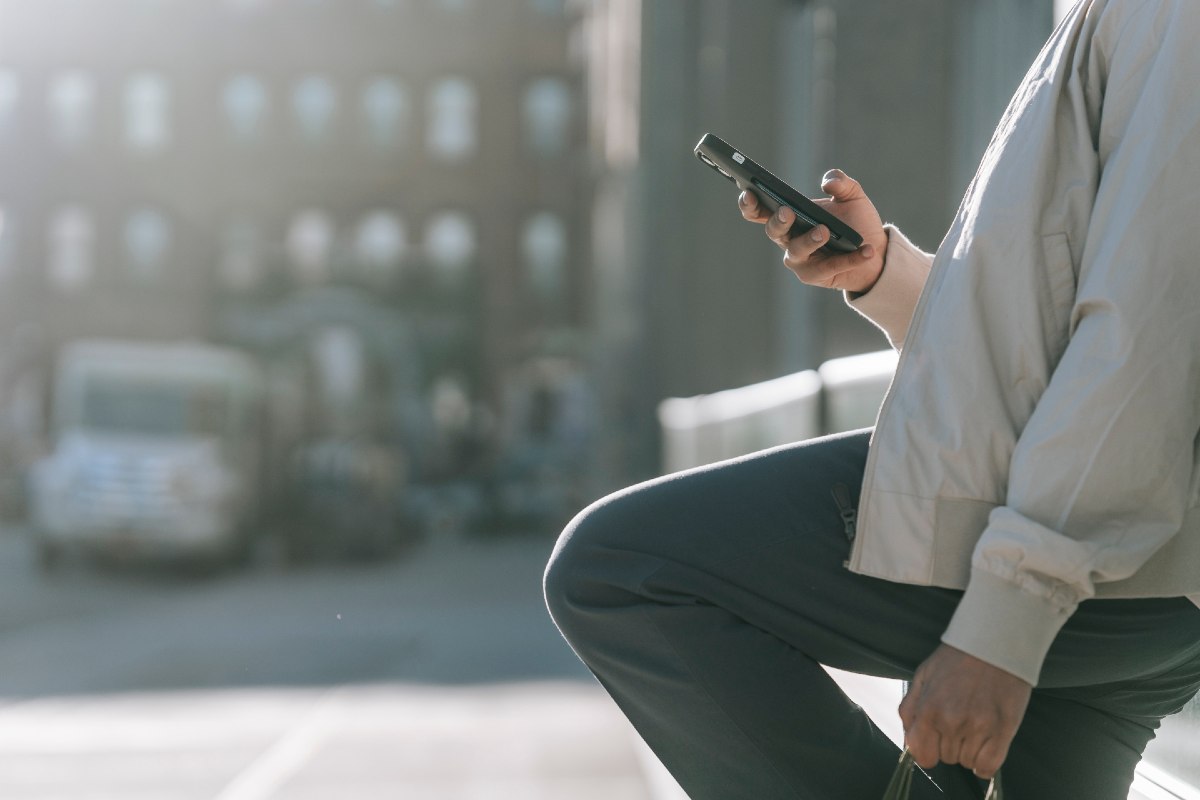 Finding the most suitable pair of pants can be a daunting task for most men. But did you know that even the athletic types also have the same dilemma? That's why we made this list of the best pants for athletic men to help you find the right fit.
Twillory Performance Pants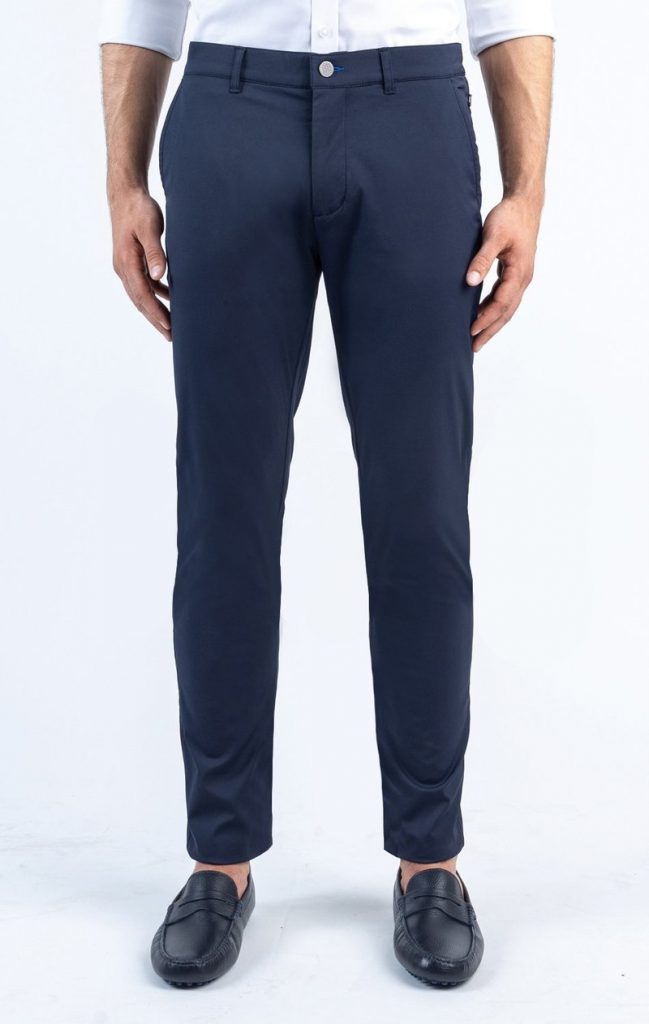 These five-pocket pants from Twillory are ideal for those with an athletic body with a very laid-back attitude. Looks good with a blazer, a coat, a plain dress shirt, or whatever your mood makes you do. These are made with Twillory's dynamic, 100% Japanese 4-stretch fabric, shirt-gripping waistband, media, and zippered travel pockets. And by the way, these pants require no ironing.
Perk Feel Good Chinos in Faded Black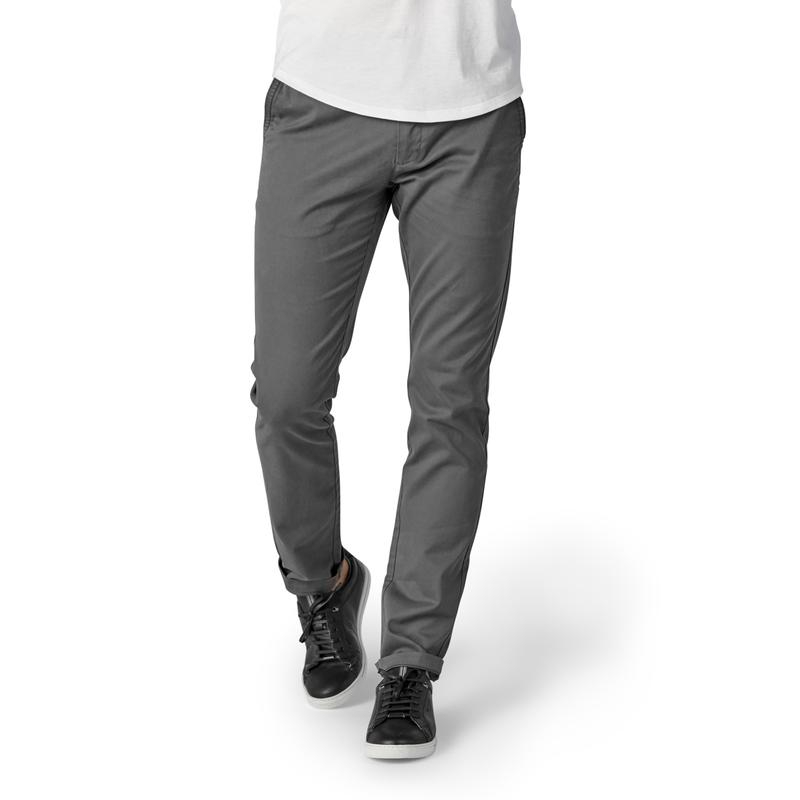 Athletic men will find Perk's Feel Good Chinos a welcome addition to their wardrobe. These pants are super-stretchy and ultra-comfortable. Perk designed these chinos for active men and their fondness for 7-day uniform clothing. It has excellent retention, so you won't worry about bagging out. What's more, it is made from breathable fabric that's lightweight and comfortable for everyday, all-day wear.
Bearbottom Stretch Jogger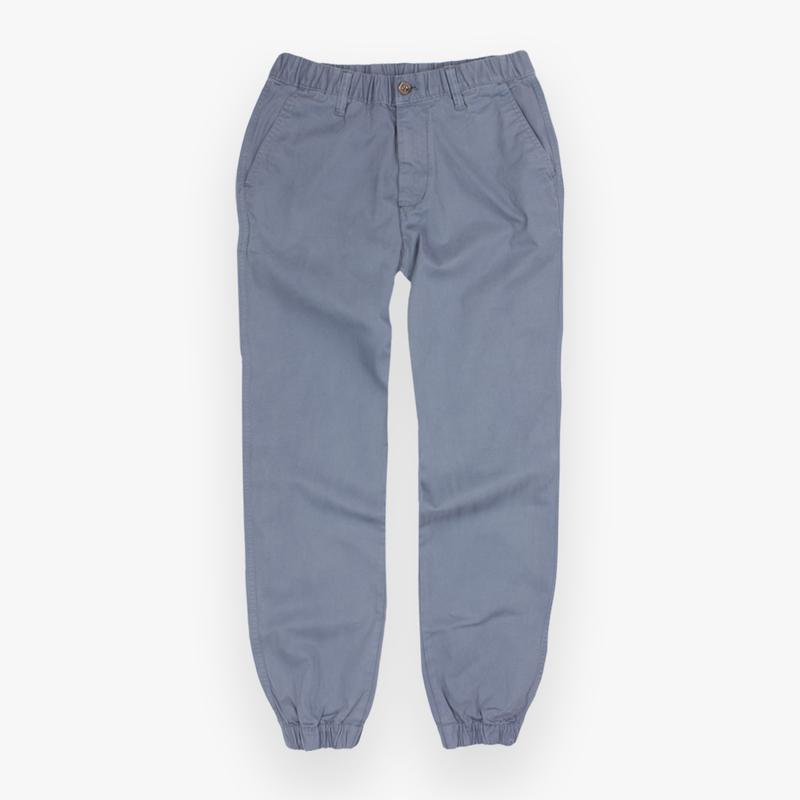 Joggers also deserve to look fab while doing their thang. These Bearbottom Stretch Joggers will do that job perfectly. It is made with 4-way stretch cotton and spandex fabric, elastic waistband, drop-in front pockets, buttoned back pockets, belt loops, and a peach finish that makes it super soft. Not to mention, the design won't disappoint you either, as this pair blends city style with an adventurous touch.
TAYLRD Tech Chino Pants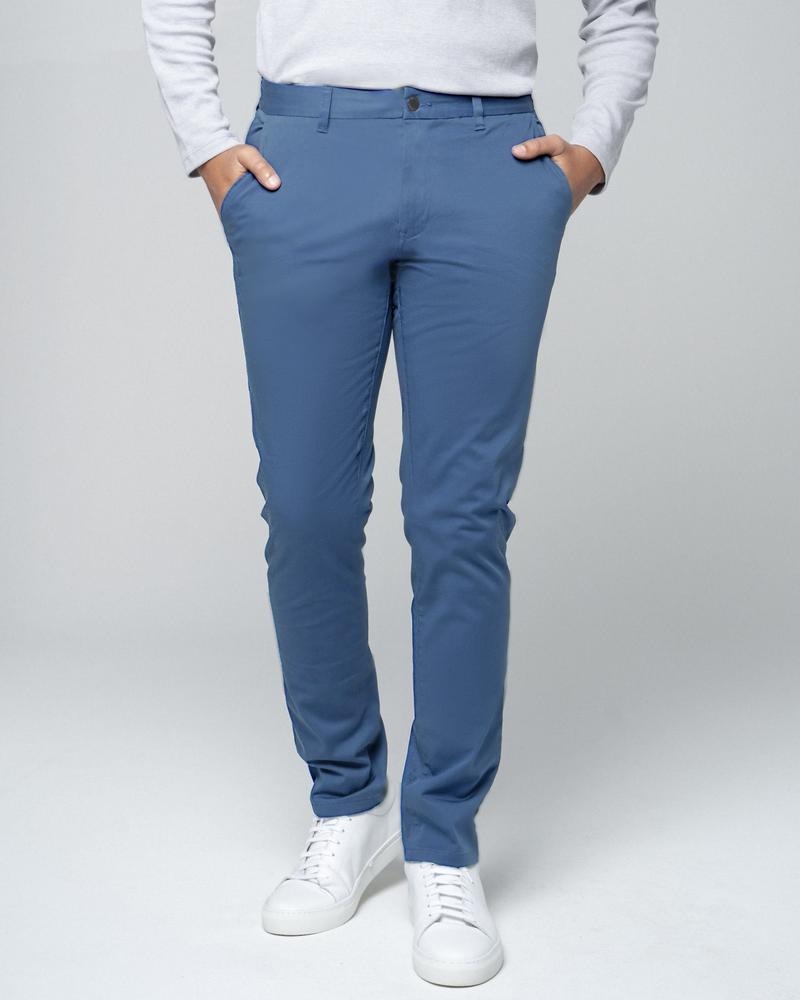 Flexibility and comfort come to mind when you don a pair of TAYLRD's Tech Chino pants. These are made with their proprietary fabric that's moisture-wicking, 4-way stretchable, water-resistant, and of course, machine washable. These are the most versatile pants you can find that are ideal for outdoor adventures and office wear. 
Mugsy Brushed Twill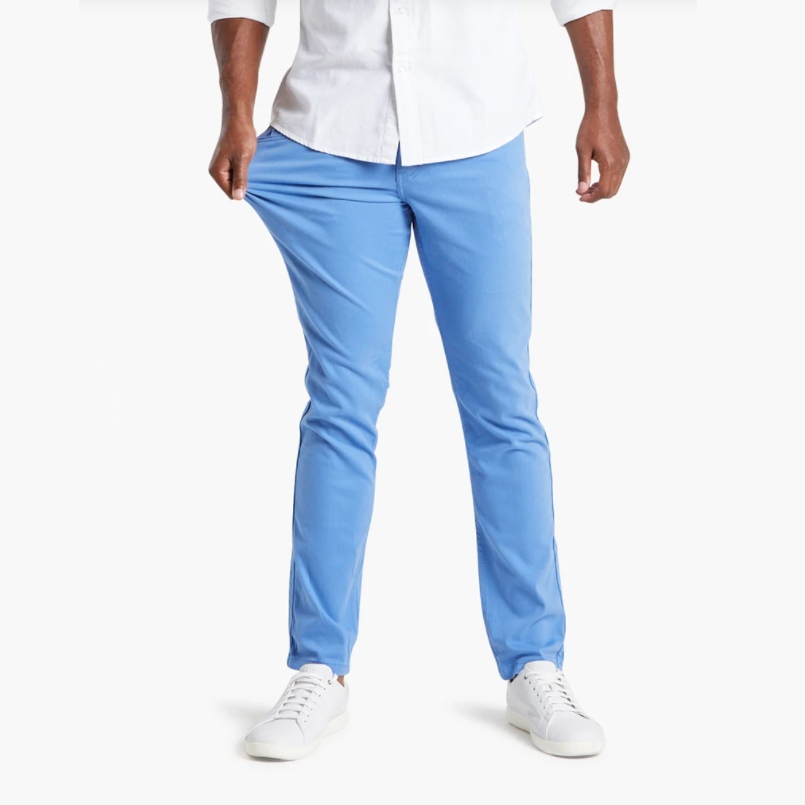 With so many different colors to choose from, you can get Mugsy Brushed Twill pants for each day, and you'll never get tired of them. They come in different styles, from Garfields, Nantuckets, Vances Joggers, and Harbors Drawstring. Not to mention, these pants are stretchy, ideal for work or play, have a sweatpants feel and looks that draw the eyes.
GapFlex Slim Taper Linen Pull-On Pants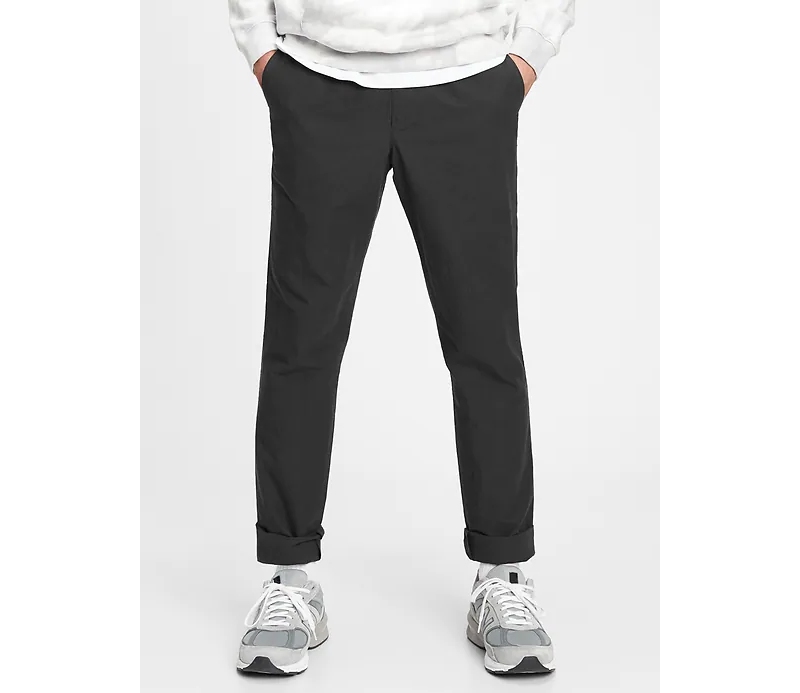 The Gap has mixed athletic with office wear perfectly with the GapFlex Slim Taper Linen Pull-On Pants. The e-waist feature lets you put them on and off in one swift action. These pants are made with The Gap's signature GapFlex stretch technology that provides the smoothest canvas weave you can find. In addition, the front slant pockets, button closure, and zip fly add to the good looks. 
Vuori Meta Pant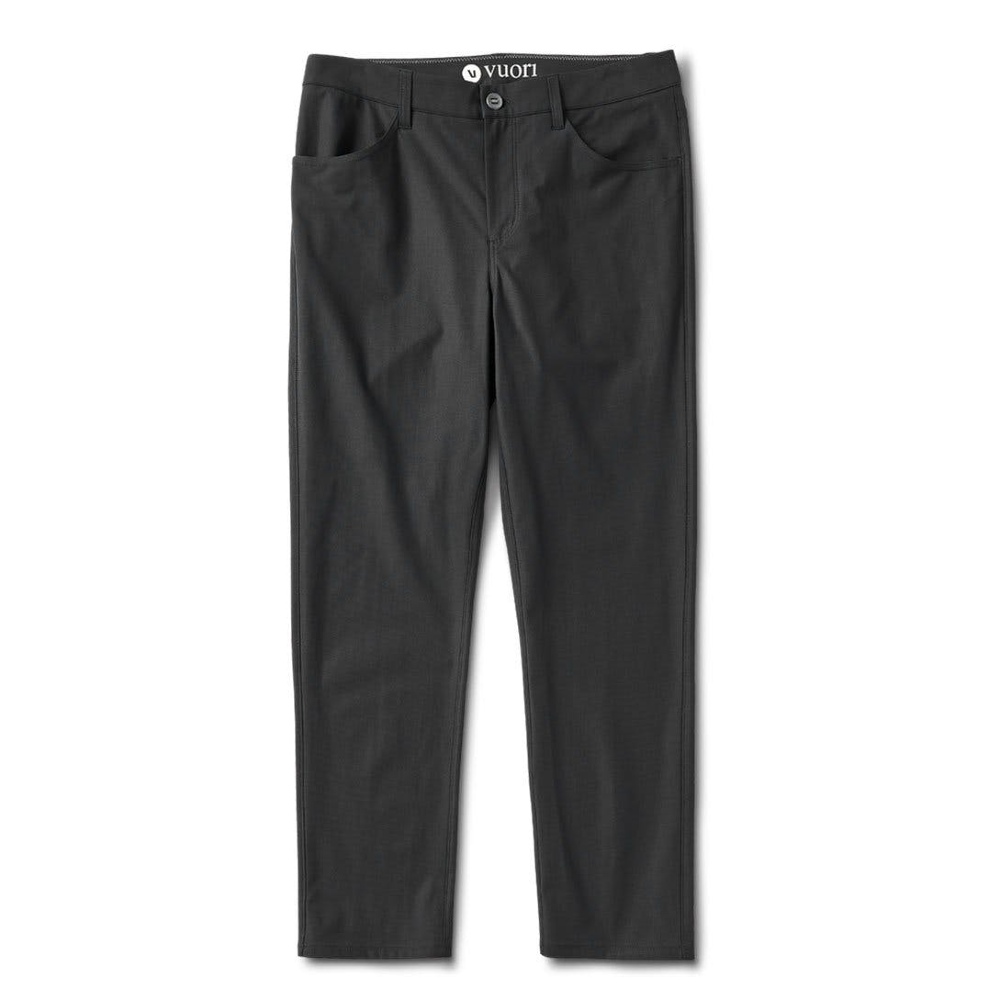 The Vuori Meta Pant is a must in this best pants for men list for a tailor-fitted look. They have the classic 5-pocket silhouette built for outdoor adventures, work-life, and straight to that dinner date. The pair also has a 32″ inseam, 4-way stretch, hidden zip pocket, moisture-wicking, and anti-odor, among its many other features.
Nudie Steady Eddie II Jean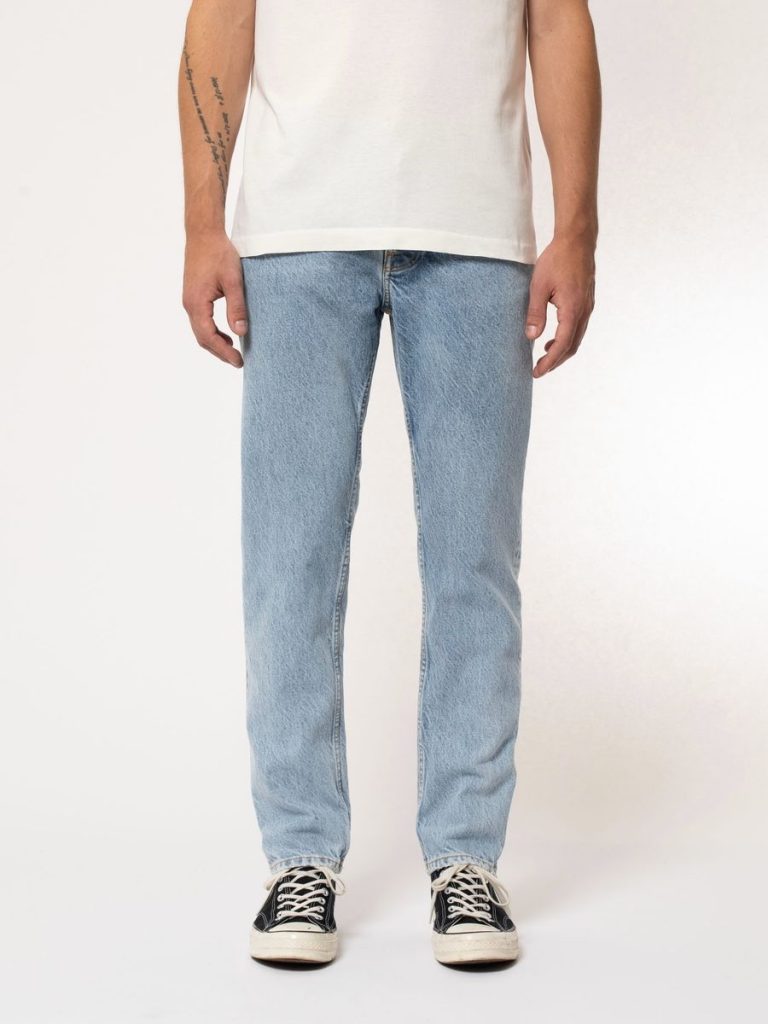 Made from 100% organic cotton is this pair from Nudie Jeans. The Steady Eddie II is their unique creation requiring you to wait six months before putting them in the wash. This is to ensure the best fit for your anatomy. The pants are made from 13.5oz Kaihara Selvedge denim which the company has been developing since 2001.
Canvas Workwear Pants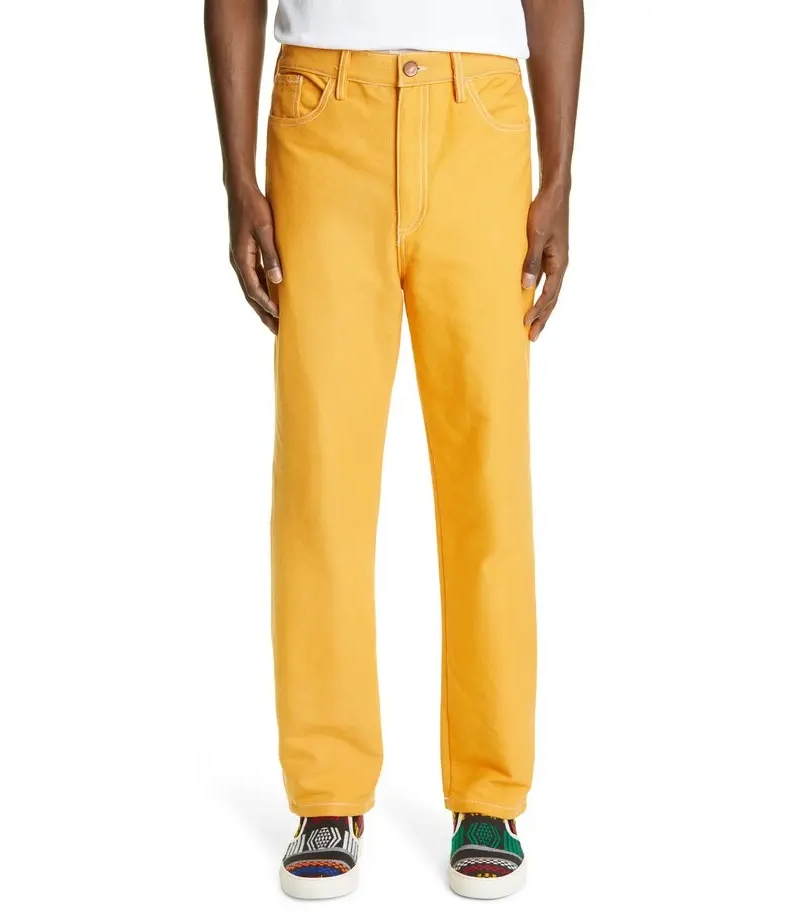 Add vibrant color to your wardrobe with the Canvas Workwear Pants. The pair comes in a bright yellow shade that's sure to brighten up your day. Designed by South African designer Wanda Lephoto, these straight-leg pants have a zip fly and a button enclosure. They are also machine washable, made from 100% cotton, in a fashionable five-pocket style.
SKU Twill Standard Chino Field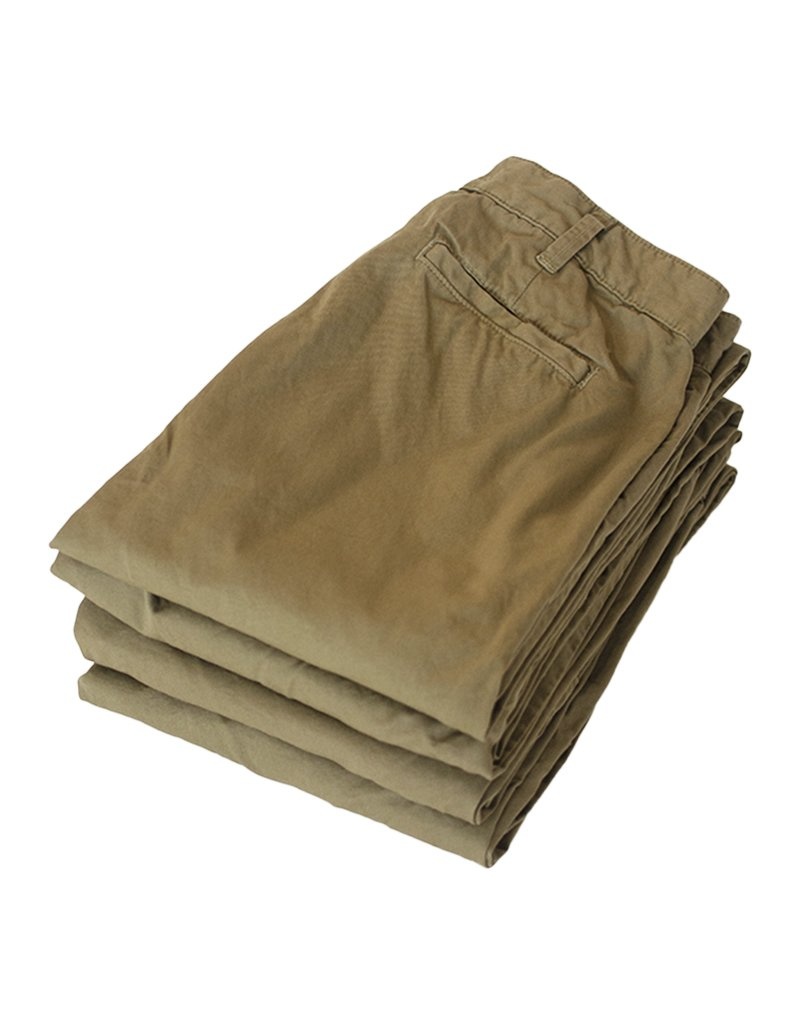 If you're on the lookout for the best pants for men that go well with everything, the SKU Twill Standard Chino Field is it. You can wear it with a dress shirt, a t-shirt, or whatever fancies you and still look good. These pants have a straight fit that sits low on the waist, slim hip and thigh fittings, and a slightly tapered leg. Moreover, they are made with 100% cotton that's lightweight and ultra-comfortable.
For other lifestyle-related articles, check out Owner's Mag!
Olympic Medalist Dotsie Bausch Wants You To Switch4Good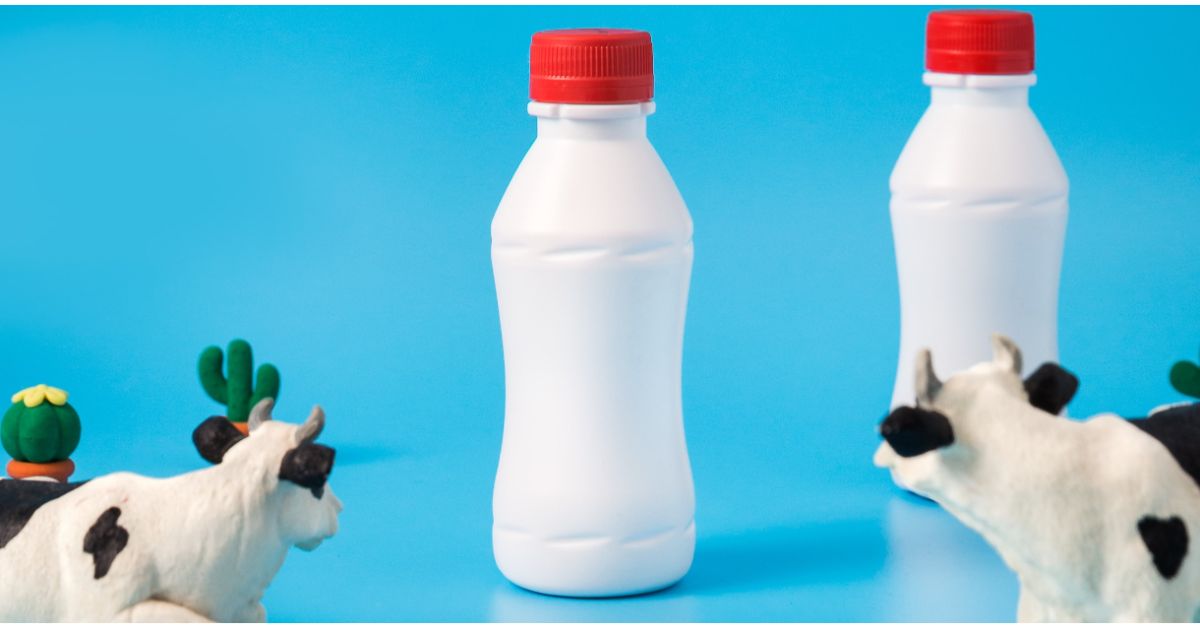 Dotsie Bausch, founder of Switch4Good, has a question for everyone.
Have you ever wondered why milk is required in public school lunches? The United States is the only country in the world that requires children to drink cow's milk.
"Holy crap, what are we doing? Why are we feeding – especially to children, of which 70 percent of them cannot digest – Why are we making them drink this fluid?"
It's a little weird, no?
Maybe it wasn't so weird in the 1940s… 1840s… or 840s…
Today, however, we've learned a thing or two about how cow's milk affects our bodies.
"Upwards of 70 percent of the world's population cannot digest cow's milk, and it makes you quite sick – this lactose intolerance. I'll tell you, it's pretty awful.
"Wheezing, stuffy nose, coughing. And then big-time gut distress: constipation, diarrhea, bloating, cramping.
"It's pretty gnarly."
It may take some time for us to shake the familiarity of cow's milk in our diets. We've been inundated with cow's milk (or just "milk," for the layperson) from ads, culture, government requirements, lobbyist pressure, and dairy farmers.
Here's The Truth About Milk…
Milk is meant for the babies of the mammals producing it. Cow's milk is for calves. Human milk is for babies. Cat's milk is for kittens. You get it.
Mammalian milk contains the necessary fats and vitamins for us to grow into strong healthy grown mammals. We, and every other infant mammal, contain an enzyme that allows us to digest that milk. That enzyme disappears once breastfeeding has concluded.
Northern European farmers were among the first to go "You know what? I want to try that cow's milk. I mean… why not, right?" roughly 6000 years ago. Or so the theory states. Over time, they developed a genetic mutation to the enzyme that allows us to digest milk. These humans evolved to digest cow's milk for as long as they were alive.
This familiarity with cow's milk extended into the business world when it came time to make money off of that sweet, sweet utter juice. Milk was everywhere: delivered to our door by the milkman, in our schools, in our breakfast cereals.
Imagine getting made fun of for not putting milk in your cereal as a kid. Guess who's the weirdo now, Stacy?!
Soon enough, "Got Milk?" entered the zeitgeist. Along with it, the idea that to be a successful athlete, you needed to drink milk. If Cal Ripken can play more consecutive games than any other baseball player, it must be the milk, right?
Speaking of athletes. Did you know that milk is the official sponsor of Team USA?
PED – Performance Enhancing Dairy
"New Zealand and the United States are the only countries in the world whose Olympic Committees are not government funded. They have to go out and get private funding."
Enter the dairy industry to save the day! With "Got Milk?" featuring every famous athlete under the sun, it makes total sense that they would sponsor the Olympics. Since the government can't be bothered, apparently.
"I have been exposed to and definitely pressured upon throughout that journey that milk – the mammalian secretions of the cow – are the only real way for athletes to recover from hard workouts, the only real way to build muscle and muscle tissue, and to repair and recover.
"I started to peel back all of the layers on everything that I had been taught and learned and really recognized that it was truly coming from a marketing perspective, not from an evidence-based perspective."
It was at that moment, during the 2012 London Games (after winning the Silver in cycling), that inspired Dotsie Bausch to start Switch4Good.
"I had this idea to put on a commercial on the closing ceremonies of what then was the 2018 Winter Olympics in Pyeongchang on NBC that basically has seven of us, all Olympic athletes from four different countries.
"We're standing up and saying, 'Hey, guess what? We don't need cows' milk to recover. This isn't the truth. It's not a thing. And there are thousands of athletes that are finding a new way forward.'
"The dairy industry got it kicked off after it aired three times."
Angering The Milk Masters
That move only served to fire Dotsie Bausch and her fellow athletes up. After being silenced by the dairy lobby, Switch4Good only got deeper and more motivated. The best way to crush your adversary is to silence them, right?
Smooth move, milk hawkers. You couldn't just let it be. You just had to keep making your milk money.
Thanks to Big Milk's fear and power, Switch4Good got strategizing.
"We work in two ways: behavior and culture change, but we also work on systemic change. We do quite a bit of work right now specifically to change the laws in the United States: that children have to be fed cow's milk in schools. And if they don't want one, they have to have a milk note from their parents.
"So, we're working with members of Congress. It's actually a regulatory change, not a statutory change. So it doesn't have to be voted on."
They even had a win.
"One of our big wins from last year was getting the dietary guidelines of America to put soy milk in as nutritionally equivalent so that here is a choice.
"Now we have to implement the choice into schools."
Soy milk?! In public schools?! How… reasonable.
Dairy Nonsense
Some of you may consider soy milk in public schools to be hippie nonsense. But you'd be wrong. What is nonsense is drinking mammalian secretions from a mammal that is not at all related to humans.
Frankly, gorilla milk would make more sense.
Switch4Good and its mission to convert all dairy consumers into non-dairy consumers is an uphill battle. There isn't just resistance from the powerful dairy industry. There's personal resistance from smaller communities.
It wouldn't be America without someone yelling, "You can't tell me what to do!" Right?
Dotsie Bausch understands this better than you think.
"I grew up for thirty-five years of my life eating animals and the products of animals . . . loving animals, but mistreating them via I was a competitive horseback rider. So, it's a journey and it's painful to unpack 100 percent."
"If you believe that we're all equal – and I mean all – whether you have four legs or two, whether you have hair all over your body or just on your head – that [humans and animals] should have a relationship of mutuality and respect, not extraction.
"And that is how we treat so many animals – especially our food – as a product to extract from.
"That's not equality, and I don't think that's fair."
Convincing The Milk Drinkers
When it comes to convincing people to Switch4Good (see what I did there?) the strategies vary. What often gets people in the door is their own health. Say you want to cut dairy out and you start by drinking your coffee black. The idea of keeping yourself healthy is enough to check out Switch4Good and what they have to offer.
That, as Dotsie Basuch has pointed out, isn't the "stickiest" of strategies. People give up on themselves for a variety of reasons.
If Dotsie Bausch and company want people to Switch4Good (look, I did it again!) they need to consider all strategies. One of the "stickiest," according to market research, is the ethics side to this debate.
How Does Bessie Feel?
Imagine, just for a moment, that you're a cow. You're just trying to live your life, eating your cud, enjoying the sun, lying down when it's about to rain. It's kinda nice, no?
All is well when – suddenly – your perfectly nice day is interrupted by forcible impregnation.
Wait, what?!
You carry your calf to term, about nine months or so. Then you give birth (hopefully with the help of a ranchhand in the midst of their own coming-of-age story).
THEN, if forced impregnation wasn't enough, you have your beautiful baby calf taken away from you.
Bruh.
Now, the milk you have produced to make your calf big and strong is now being harvested and extracted for some other entitled mammal to consume from a tiny paper carton in between math and gym.
Not only that, but sometimes it's wasted through the nose of some snotty child, or mixed with chocolate like some kind of dessert! It's even been used to ruin perfectly delicious coffee.
So, you're forced to have a calf, it's taken from you, and so is the milk you produce. All for the glorious pleasure of wealthy industry tycoons. Then, next year, it happens all over again.
Not so fun being the cow, is it?
Taking On Big Milk
Dotsie Bausch and Switch4Good have their work cut out for them. They're fighting an uphill battle against industry, government, culture, and the stubborn.
"We're still at the beginning. So quite honestly, I feel proud of the team that goes out every day – no matter how many doors are slammed in our face – because the door slams multiple times a day. It's not like we're getting water to children in sub-Saharan Africa. Everybody on planet Earth is like, 'Yup, that's a good idea!' We are still seeding the idea that [consuming dairy] is not a good idea.
"We're not doing something that's popular. We're doing something that's straight up against the grain . . . eye-to-eye with the status quo. And it's hard to get up every day with hope because it's not wildly popular what we're doing – nor do many people want to lean into it – it's very hard to get attention and recognition.
"It's the fierceness and the grit of the team to wake up every day and get creative and keep fighting."
If anyone can get everyone in the world to Switch4Good (last time, I swear) it's Dotsie Bausch and company.
Will you Switch4Good?