Top Black Friday Clothing Deals of 2022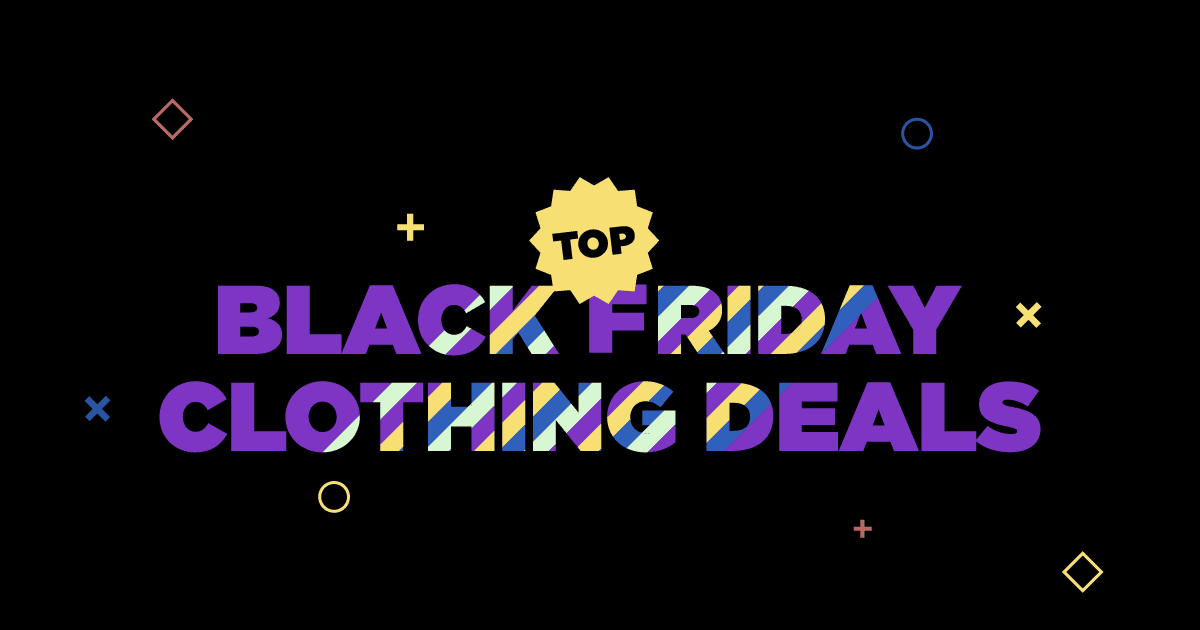 Are you counting the days before Black Friday? It's the best time to splurge because of the huge deals and discounts. And if you're looking for the best deals on clothes on Black Friday, don't fret! We have listed the top Black Friday clothing deals this year.
1. Kohl's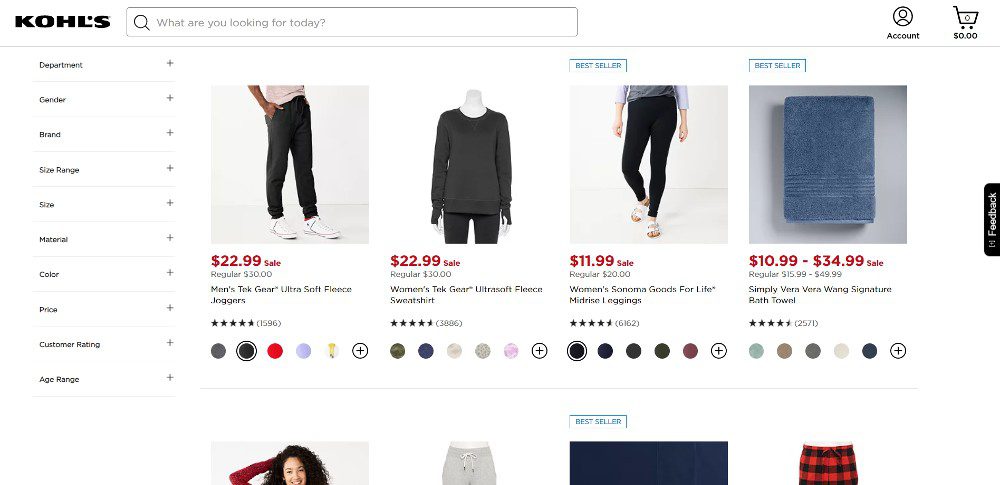 Kohl's has one of the biggest clothing deals for anyone looking for new apparel to wear in the coming year. You can get 20% off with their best sellers (add the code: YOUR20 at checkout). Plus, get more deals when you shop for other clothing items, such as pants, shirts, and jackets.
2. Macy's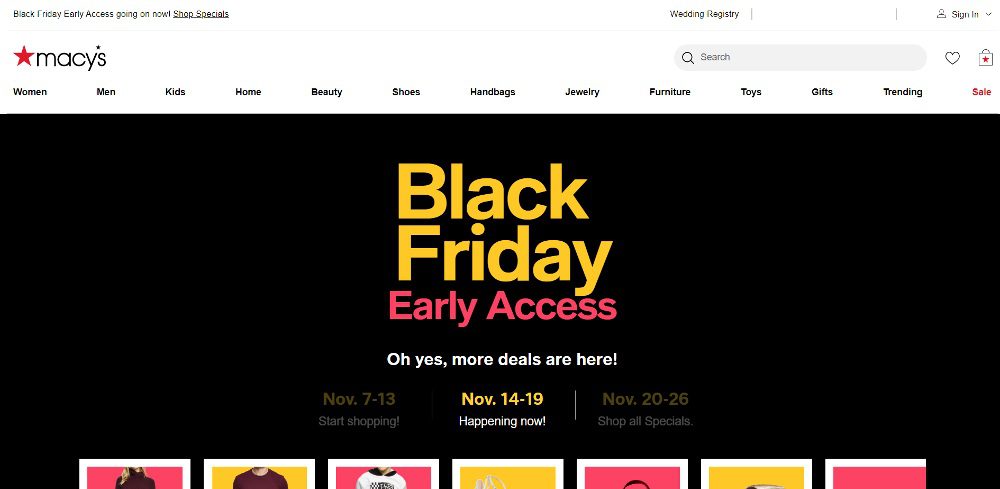 Do you want to shop for other looks? Macy's is another option to get the top Black Friday clothing deals in 2022. They actually started their Black Friday sale last Nov. 7 to 13 with an early access sale. Men will have loads to buy from Macy's to get their new looks since they have up to 70% off on designer suits, blazers, and pants.
3. Nike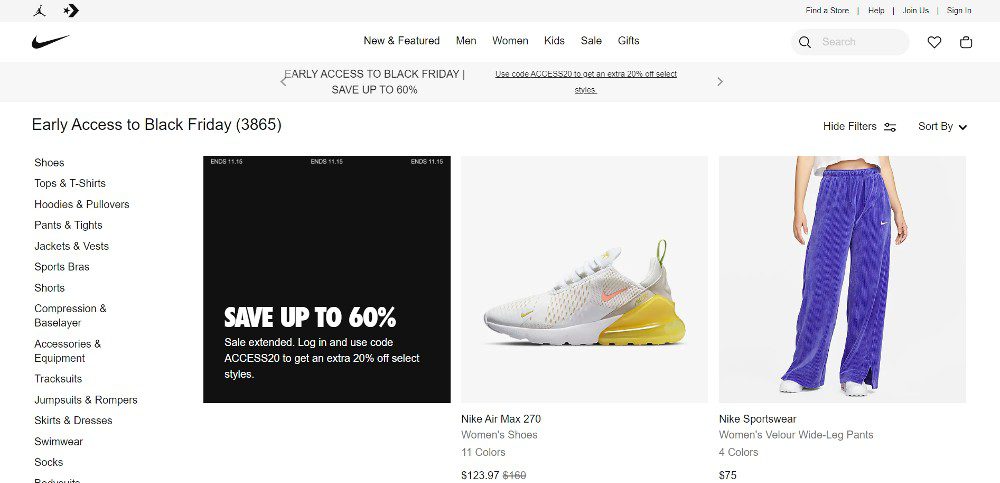 Nike is definitely making it fun for activewear and sports lovers this month, with sales of up to 60% on selected items! Items on sale include dri-fit tops and joggers, biker shorts, leggings, tops, and innerwear.
4. Adidas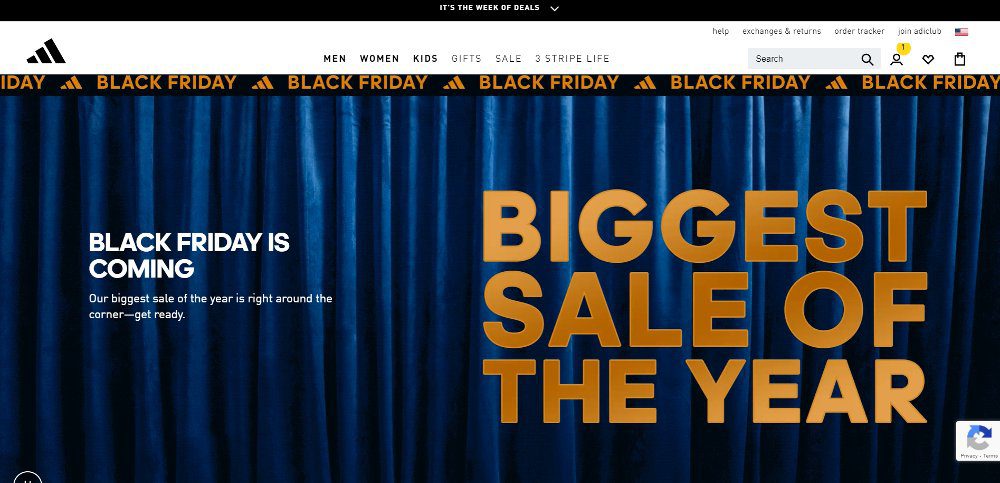 Nike's main competitor, Adidas, is also holding a Black Friday sale. Unlike Nike, Adidas has up to 50% off on many items. Although Nike has a higher discount, you can also count on Adidas for a Cyber Monday sale.
5. Alo Yoga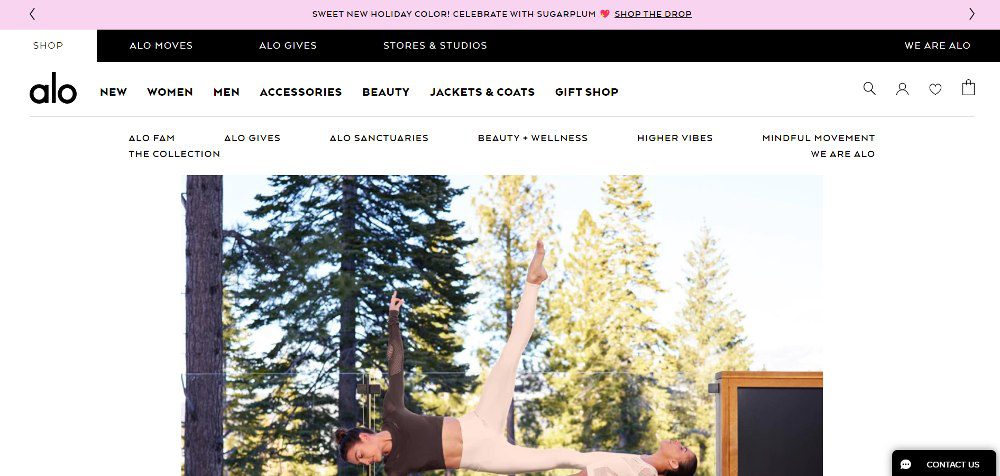 Although Alo Yoga doesn't have early access, they are opening their Black Friday a day early. They are offering a 30% discount on all full-priced items. Plus, they have discounts of up to 70%!
6. Girlfriend Collective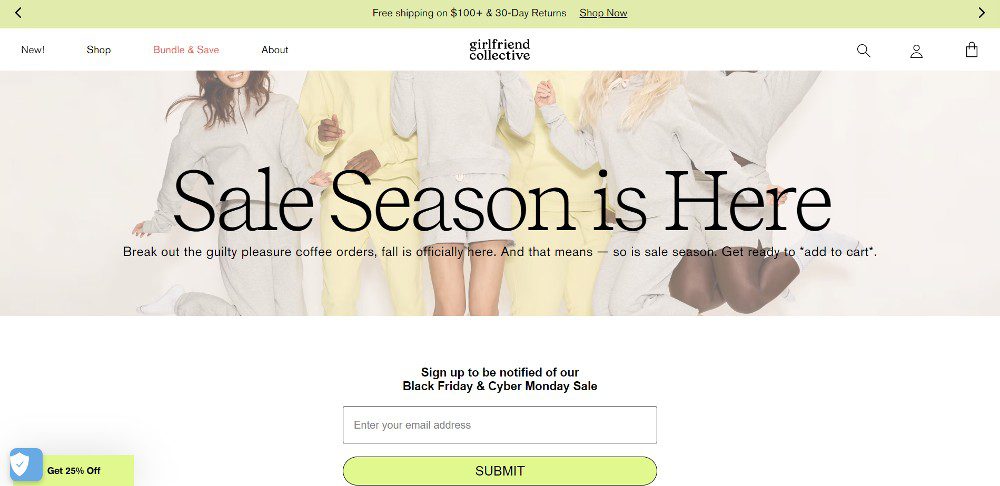 The Girlfriend Collective is another sustainable brand getting in on the Black Friday sales fun. But their sale started at the beginning of the month, and they are encouraging shoppers to buy ahead of time during Black Friday and Cyber Monday! They offer 60% off on most items, earning them a list on our Top Black Friday Clothing Deals!
7. Lululemon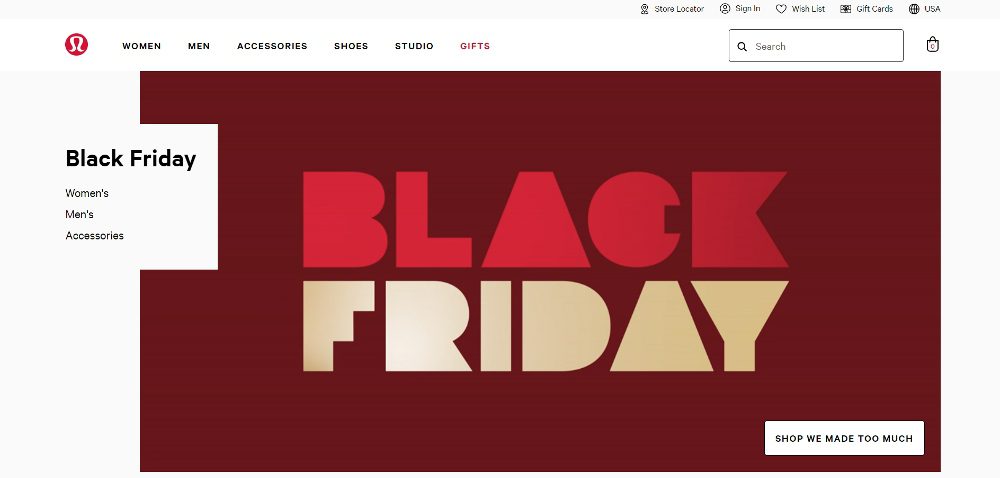 Black Friday also started early for Lululemon, giving men and women great deals on their activewear. Get deals of up to 40% on items, such as their joggers and running or training tees!
8. Levi's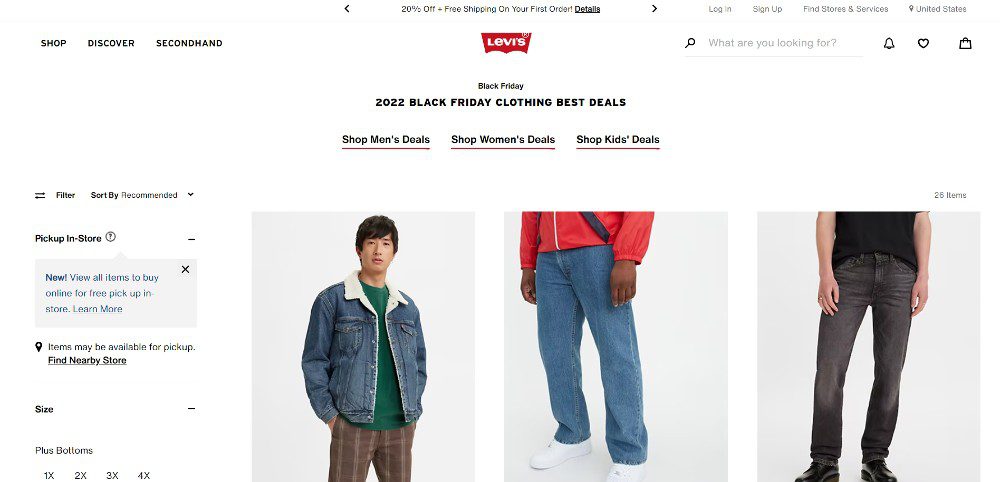 If you need new jeans, then Levi's is definitely the store you should visit during Black Friday. They are promoting a buy 2 get 30% off sale for some items. So far, they have limited items on sale, but you can snag their jeans or hoodies before anyone else can grab them.
9. Urban Outfitters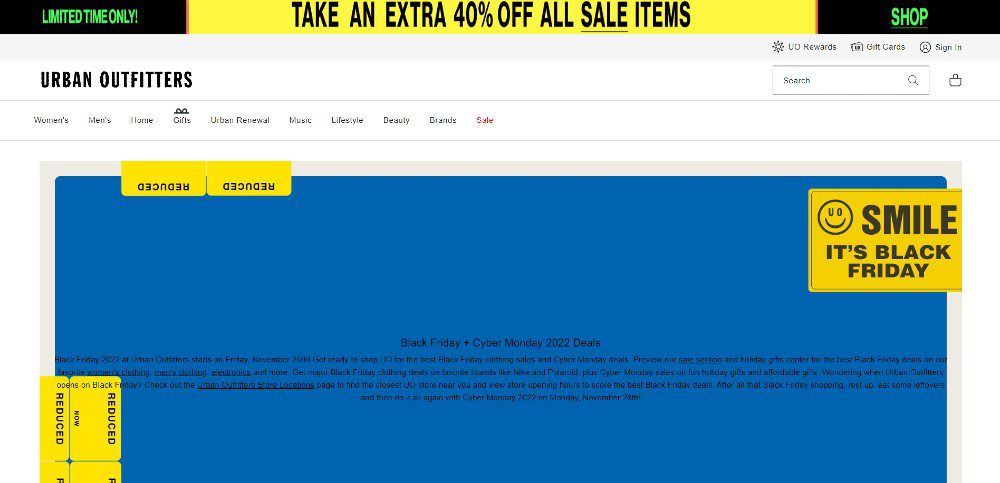 Urban Outfitters will have you shopping until Cyber Monday with their deals and discounts. Their Black Friday sale will start on Nov. 25, so mark your calendars until then. And they'll have a separate sale for Cyber Monday on Nov. 28. But they provided a preview of what's to come with some items on sale, such as pants and shirts.
10. Free People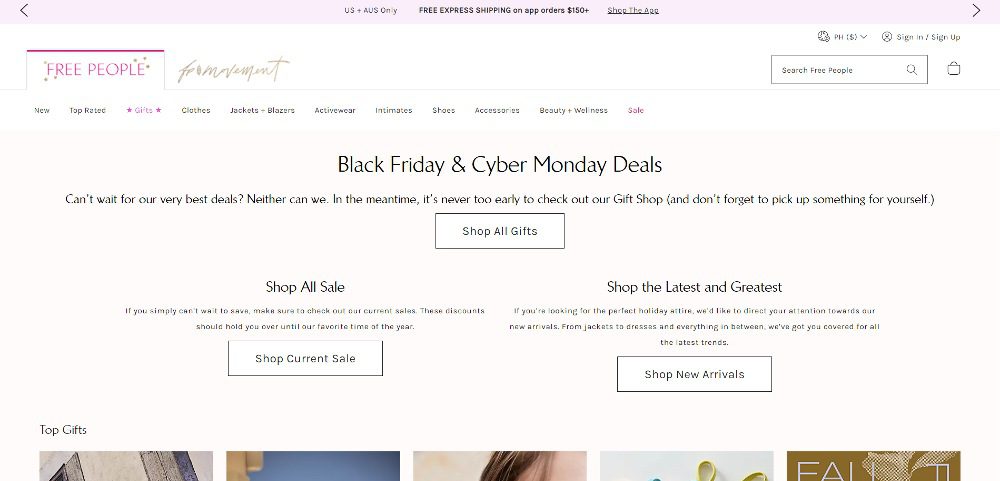 Similar to Urban Outfitters, you'll have to wait until Black Friday to get access to Free People's deals. Plus, they'll also have Cyber Monday deals ready for you! Plus, if you want free shipping from them, make sure to buy up to $100 of items to save on shipping costs.
11. Nordstrom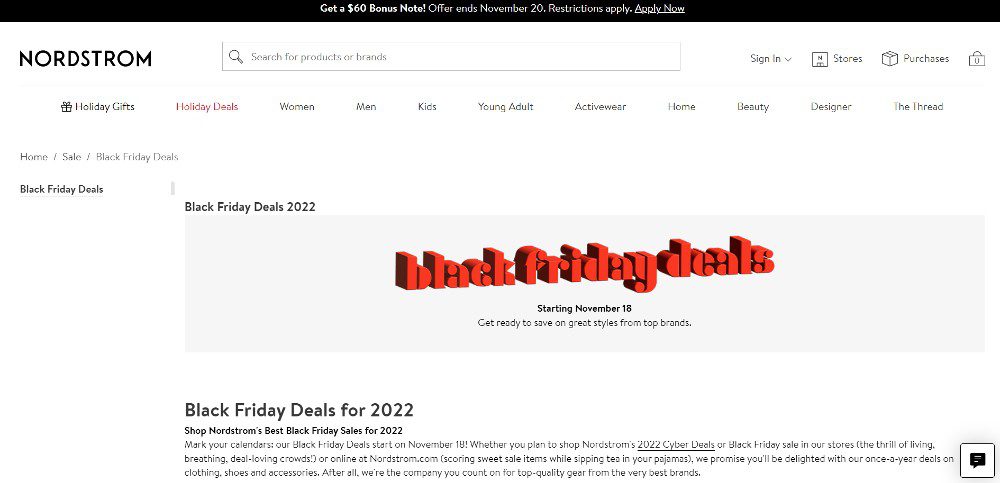 Nordstrom will start their Black Friday sale on Nov. 18, and customers can enjoy these Top Black Friday deals in-store or online! Keep an eye out for their upcoming sale. But you can enjoy sweet deals from AG and Nike with their limited-time sale.
12. Bloomingdale's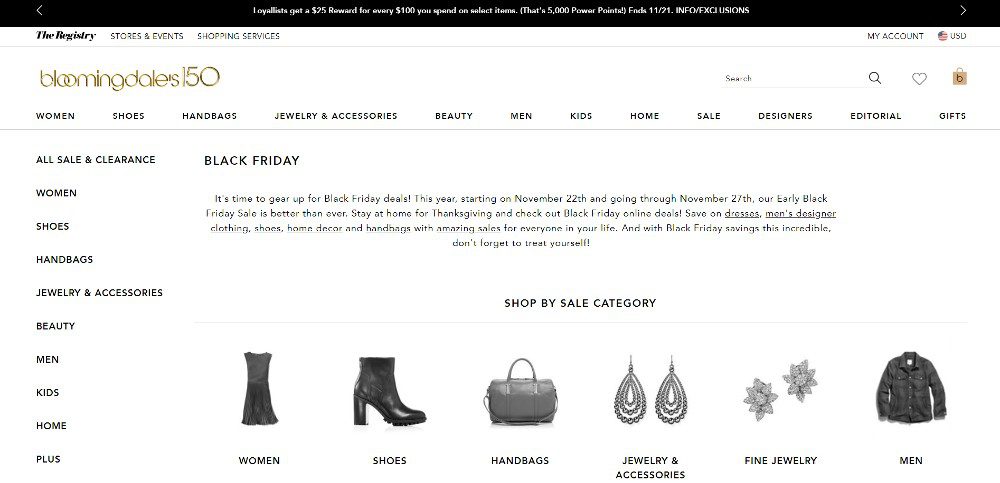 Bloomingdale's is another department store chain that will start Black Friday sale early on Nov. 22. But you can start shopping now with their current deals or shop until you drop on their last day on Nov. 27. You can enjoy discounts of up to 40% on Bloomingdale's!
13. Amazon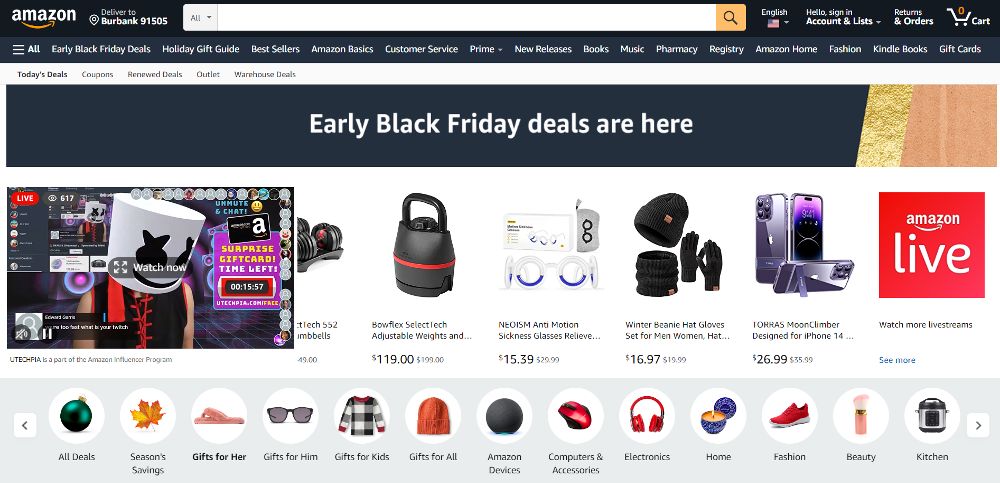 Amazon is also joining the fun of Black Friday by having early Black Friday deals on everything. And for clothing, they have deals of up to 30% off on casual wear and 15 to 50% off on winter wear.
14. Zappos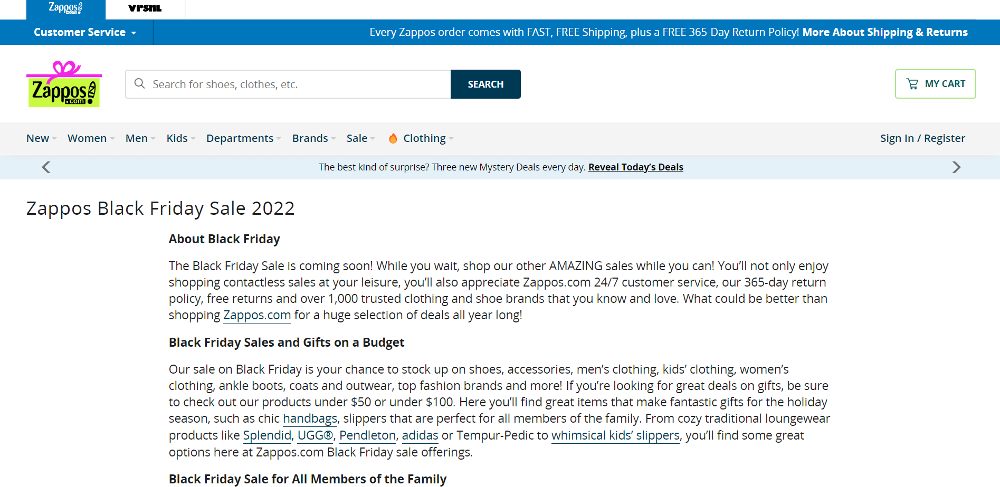 Zappos is another brand gearing for their Black Friday sale on the actual date. Even though their Black Friday sale is yet to happen, shoppers can still look for deals. Plus, customers can even shop for gifts while waiting for the biggest sale of the year.
15. Verishop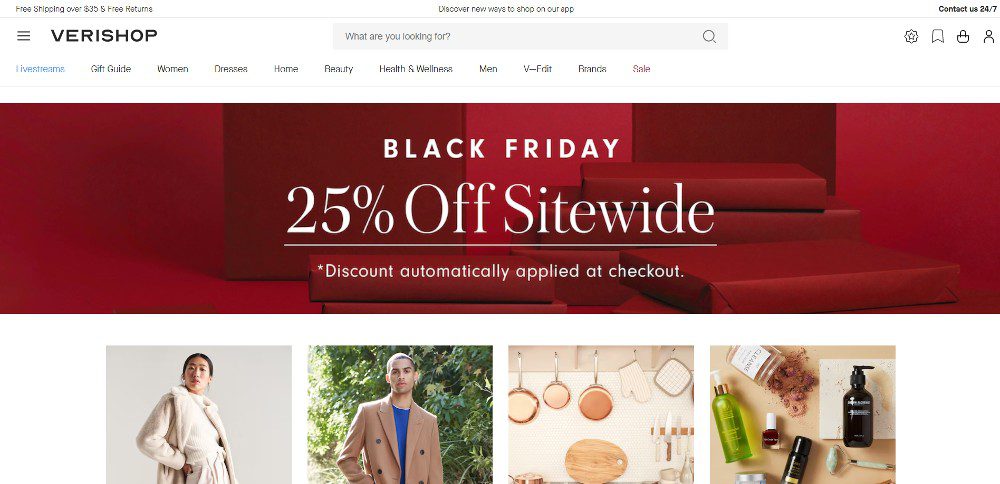 You can get Top Black Friday Clothing Deals from Verishop on Black Friday because they have a 25% discount sitewide. Now that's a good bargain. You can definitely shop for men's and women's clothes here. But you can also find great deals on skincare and home products.
16. Asos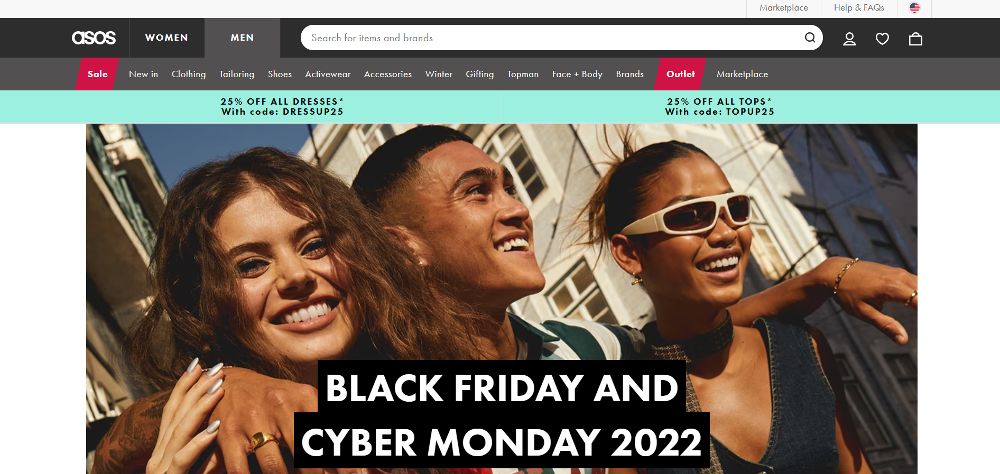 Do you love shopping at Asos? You'll love them even more on Black Friday and Cyber Monday when they finally start their holiday sale. They're already selling discounted items (use their promo code: TOPUP25), and they have up to 60% off on other items already, but rest assured, you'll get more amazing deals the day of!
17. H&M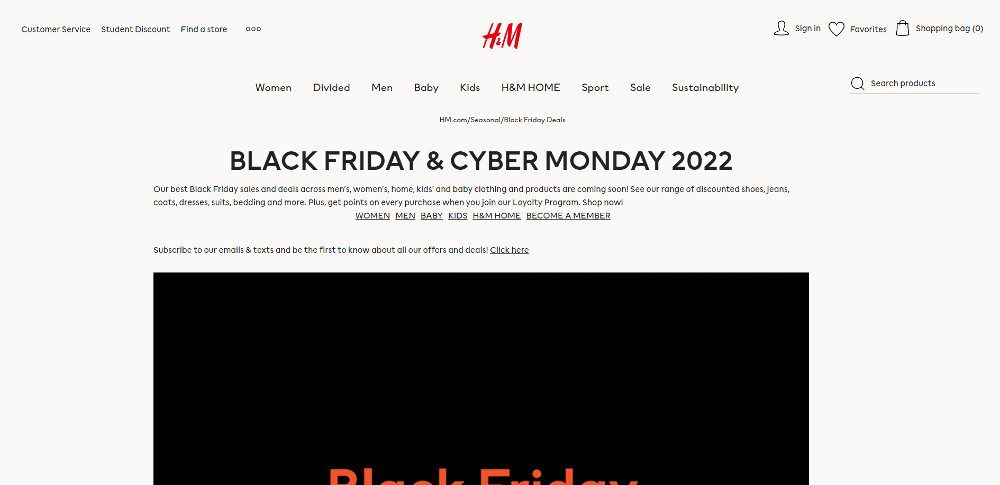 H&M is another brand holding off their biggest deals on the actual day. But they have started offering discounts on selected items. Plus, you can wait until Cyber Monday to buy all of your favorite H&M clothes. But if you're itching to buy new outfits, they have early access the day before Thanksgiving.
18. Scotch and Soda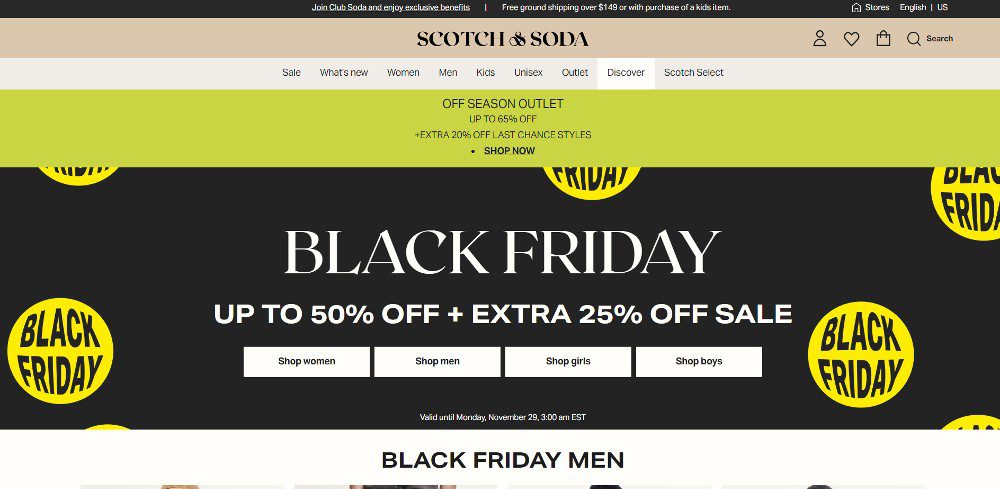 Scotch and Soda is another brand to check for your clothing needs. They have one of the best clothing deals since you can get up to 50% off and an extra 25% off. It's a great bargain! Men and women can shop for jeans, sweaters, blouses, and hoodies!
19. United by Blue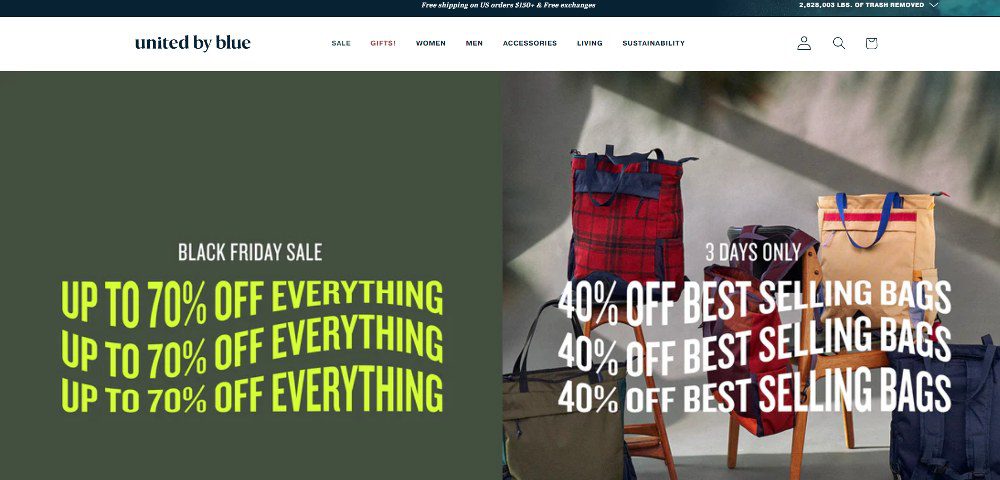 If Black Friday is stressful for you, United By Blue will make it easy for you to shop even after Black Friday since their sale will last until Dec. 4, 2022. Here you'll have deals of up to 70% off on jackets, jeans, and sweaters!
20. Twillory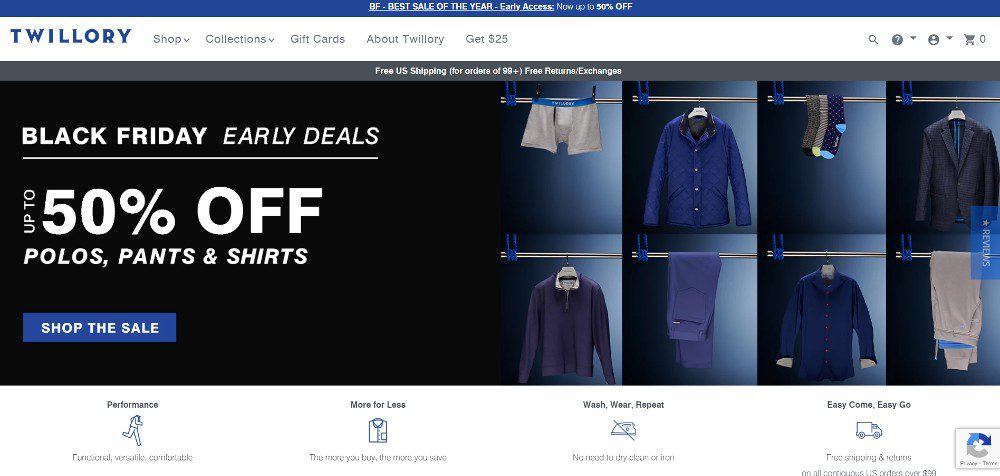 Twillory is another brand with the Top Black Friday Clothing Deals for this year. They have begun their Black Friday sale on selected items, and you can get up to 50% off on shirts, blazers, or pants.
Do you want to check out other Black Friday deals? Read more here at Owner's Mag!
Top 10 Biohacking Products to Give Yourself an Edge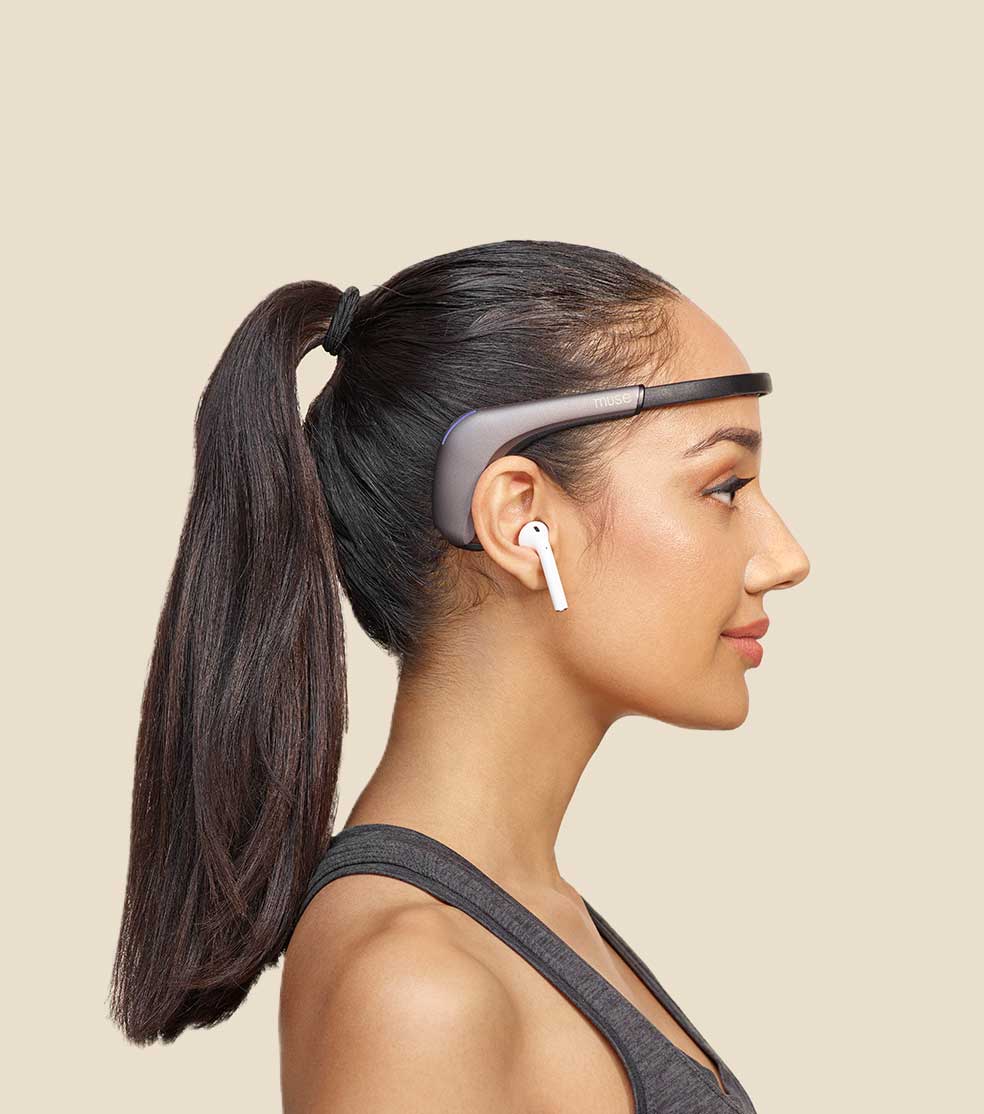 Ever since Tim Ferris announced his 4-hour work week (and shared that he sleeps in a Helix mattress engineered for the best possible sleep), the number of bros attempting to biohack their entire reality has quadrupled.
Yes, the idea of biohacking can be taken way too far – to the extent that everything you do is tracked, measured, and "optimized." Many of the things sold as biohacking products actually just give us the results we'd be getting naturally – if we were in a balanced state. So is any of it legit? In this article, we cover the top 10 biohacking products that actually have merit.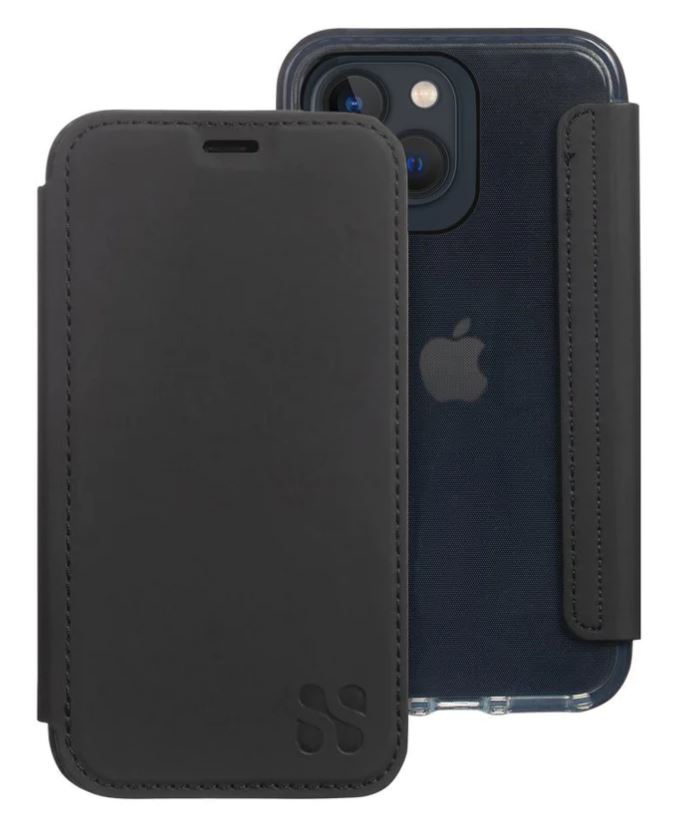 The amount of time people spend on their phones and computers continues to skyrocket. And smart people are starting to ask what the repercussions of this really are. Everything from depression to low libido, nausea, and digestive issues have been linked to EMFs, and that's just to name a few. One study even said EMFs affect our cells and create oxidative stress, which basically ages you faster. 
The data isn't looking good for EMFs. But fortunately, we have EMF blockers that might bear the brunt of the impact. There are all types of EMF blockers, but Safe Sleeve was shown to be one of the strongest for cell phones.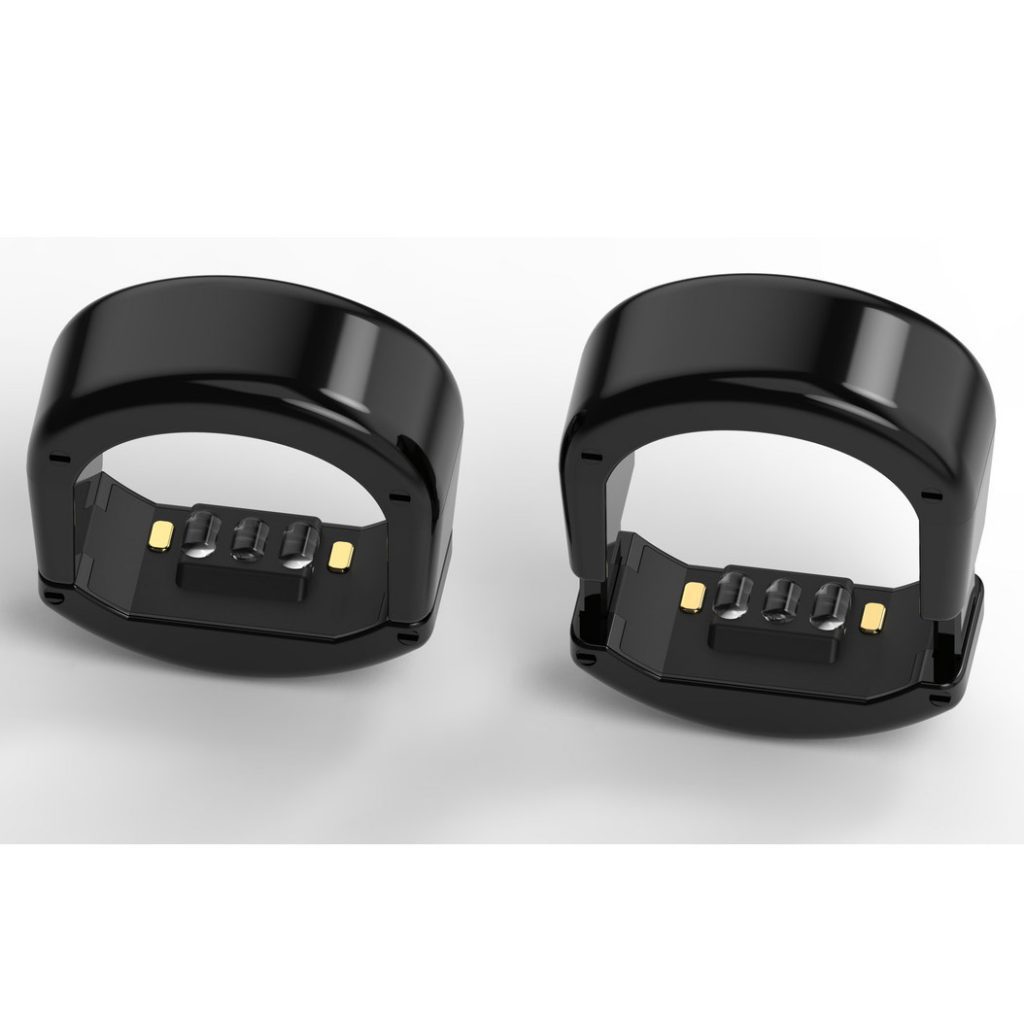 This product for biohackers is marketed as a sleep and fitness ring. It tracks a variety of good-to-known health metrics. You can track your blood oxygen levels, REM sleep and other sleep stages, workout heartrate, and more.
Circul has many competitors in the wearable tech market, so do your research before choosing. This product is unique because it features health risk predictions based on your specific data. So if something is wrong, you'll know about it.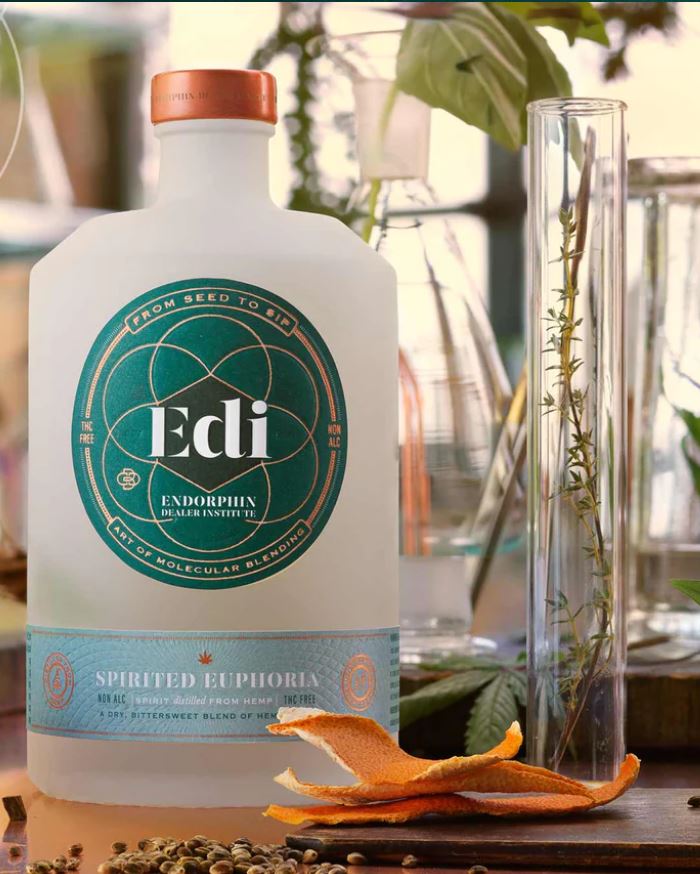 There's nothing more biohacky than skipping a hangover and waking up refreshed and ready to go. Fortunately, if you're willing to forgo the (mostly) unhealthy habit of alcohol, this can be you. Edi Spirits creates "distilled endorphin spirits." The creators say those who drink Edi will experience the pleasure of drinking alcohol without the negative side effects. 
Basically, you're getting a concoction of non-alcoholic ingredients that help you de-stress, like hemp, adaptogens, and nootropics. They even say you can drink it frequently, unlike alcohol, which is obviously a risk for anyone who cares about their liver.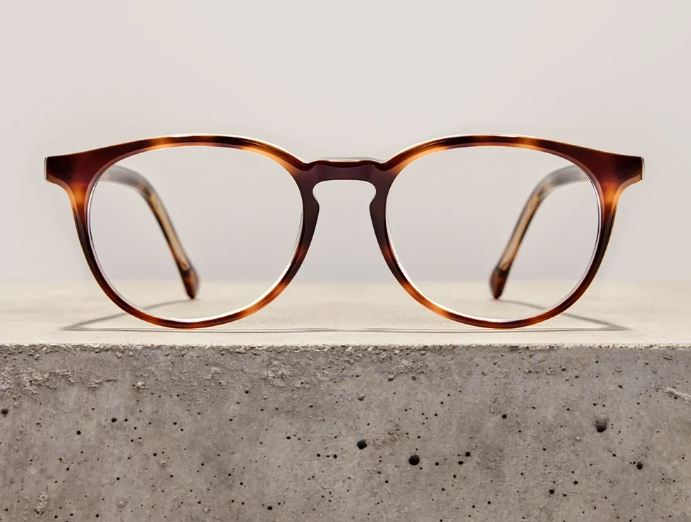 Blue light blockers are a popular biohacking product, and you can't blame people for jumping on the bandwagon. Technology, overtime at work, personal stress, junk food – with so many disruptions, our circadian rhythms are under attack. It's why an increasing number of people feel wired from too much coffee and tired after a good night's sleep.
Blue light blocking glasses are designed to eliminate one of the worst culprits – blue light from screens. This type of light has been shown to disrupt circadian rhythms, especially when we're exposed to it at night. And if you feel like a dork wearing colored glasses, these ones by Felix Gray look like regular glasses.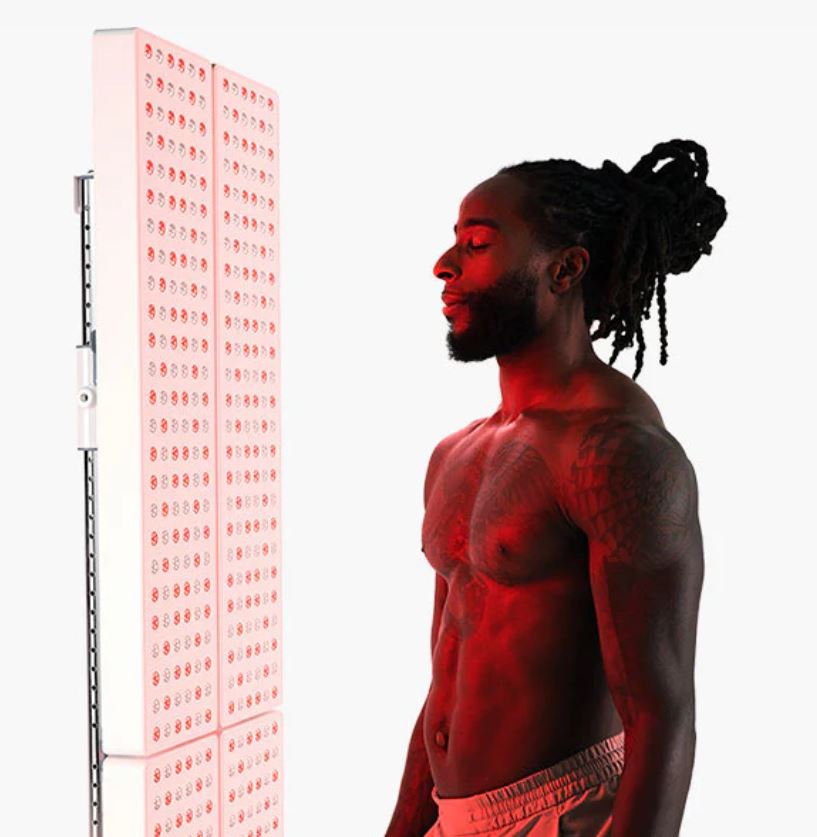 Yes, we're blocking some types of light and intensifying others. Red light therapy might sound like something from a sci-fi, but there's real evidence to back up its health benefits. This biohacking product is touted for its ability to improve blood flow and ease sore muscles and joint pain. It's also said to be great for your skin. Many red light users hop in the sauna after a workout or a long day. Joov users can pair the device with their phones to track and customize their red light treatments.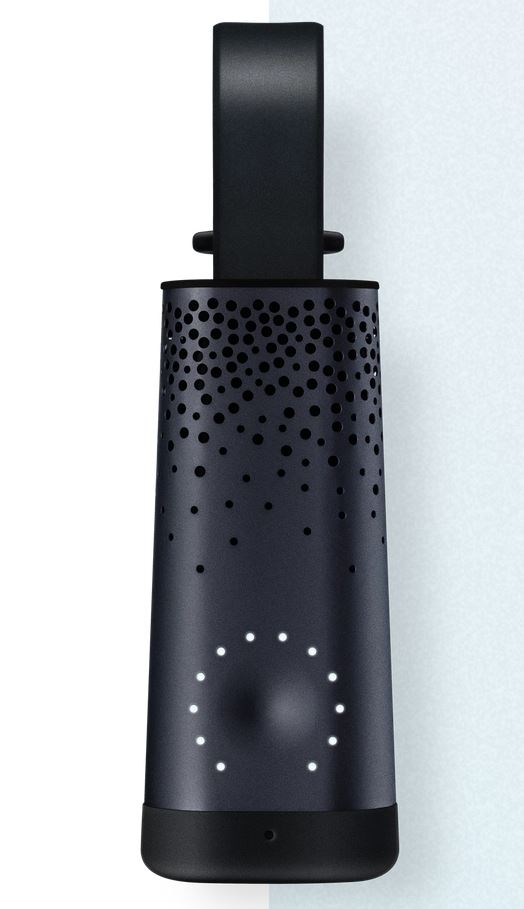 With the overwhelming number of pollutants in our environment, a new biohacking product has emerged. Flow monitors the air quality in your environment and even makes predictions so you can avoid areas of your city with poorer air quality.
Imagine knowing exactly what air pollutants you were exposed to, when, and how much. The device is paired with your phone and all data can be accessed in the app. Now you can know whether the air you breathe at home, at work, and while you're traveling is safe.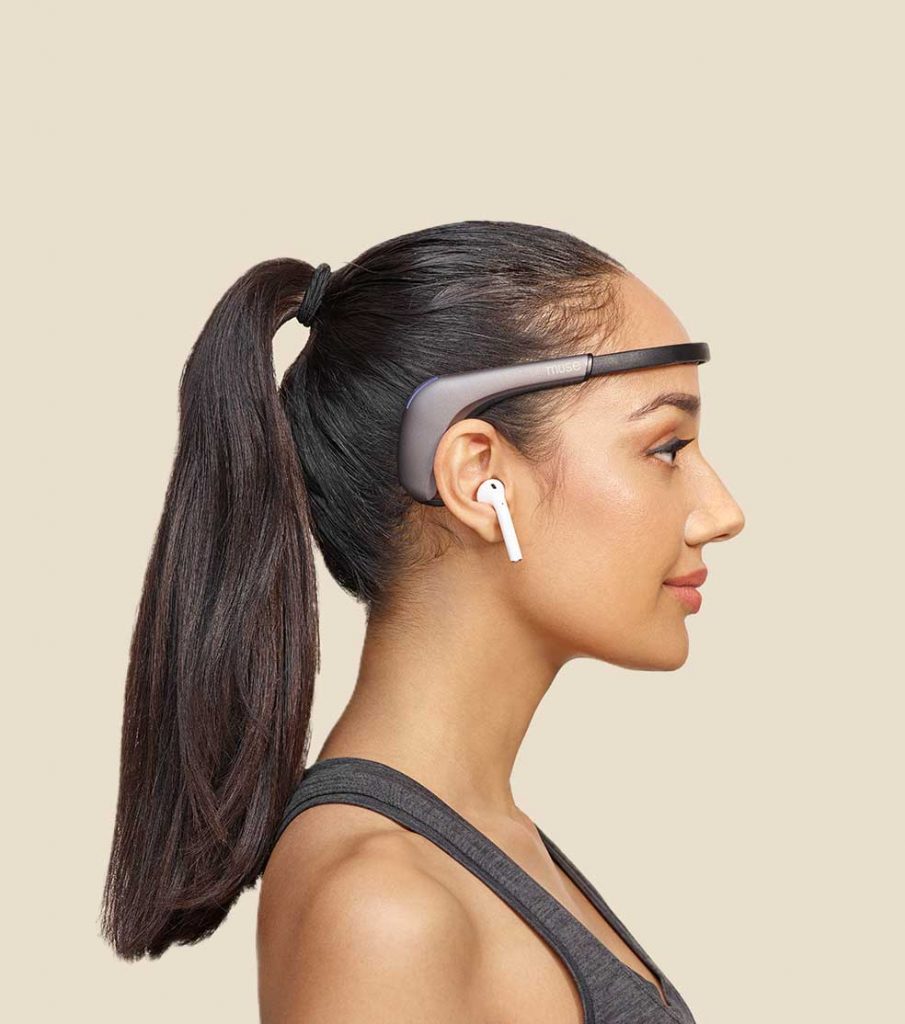 Every biohacker has meditations as a part of their daily routine. But especially when you're busy or stressed, meditating sessions aren't always as effective as you wish they were. This is where the biohacking product Muse comes in.
Muse is a headband you wear while you're meditating. The device is powered by electroencephalography, which is a type of technology that tracks brain activity and biosignals. Muse comes with an app that guides you through a process to focus your mind. The app data allows you to track your meditation progress over time.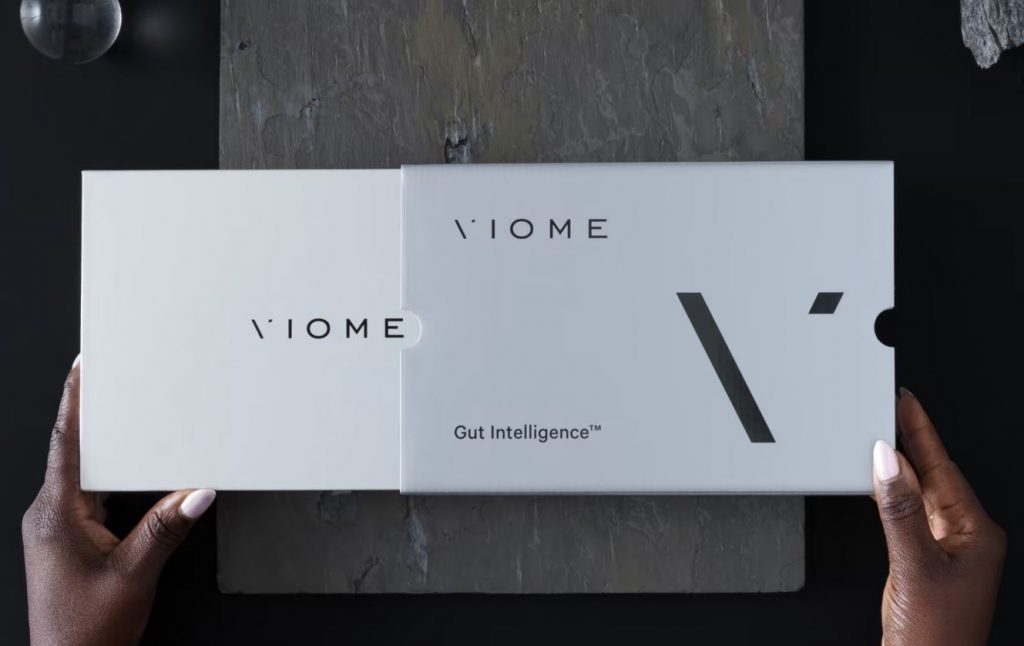 If biohacking is about optimization, there's no reason we shouldn't optimize our digestion too. People with strong digestion have fewer annoying symptoms, but there's a lot more to it. Poor digestion blocks vital nutrient absorption and may cause blood sugar problems, skin problems, and bacteria overgrowth in the gut. Once this cascade effect begins, it's hard to stop it.
Viome sells simple at-home tests you send back to Viome. Once your sample is tested, they'll let you know exactly what you should be eating – the best diet for your body. And the best part is, once you follow their advice, you can retest yourself down the road to see if your gut has improved.
9. Magic Mind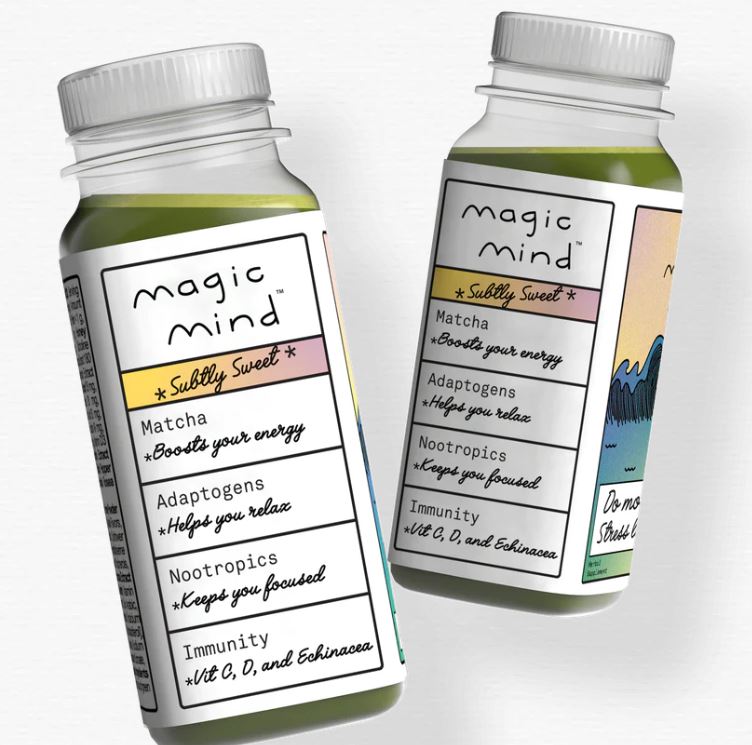 Magic Mind is the quintessential biohacking product. It's a natural liquid supplement that claims to smash procrastination and brain fog while increasing motivation and focus. the drink contains matcha, ashwagandha, choline, echinacea, and several other ingredients designed to support your productivity. So if you're looking for productivity juice that's not coffee, Magic Mind is one option.
10. Fatty15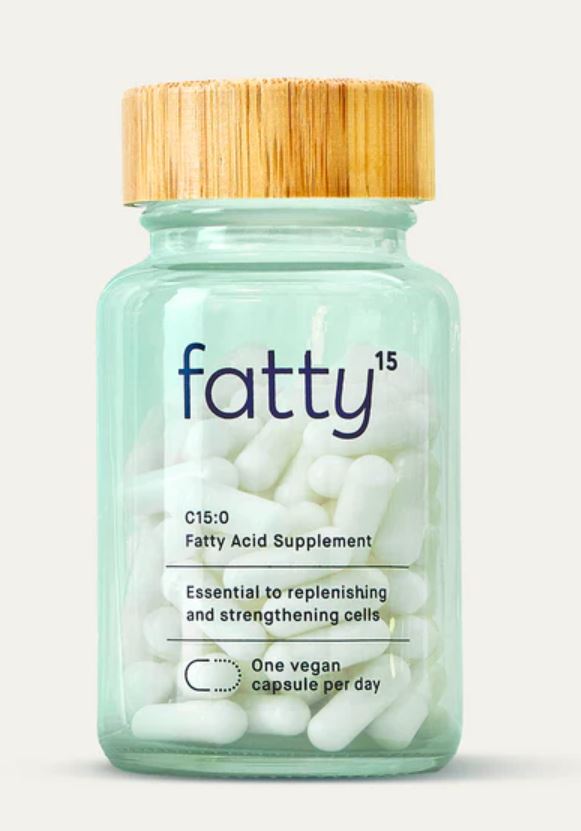 Finally, Fatty15 is a company that produces this fatty acid supplement that promises to elevate your cells. When you think, "what supplements should I take?" fatty acids probably aren't the first things that come to mind. But research shows… maybe they should be.
This specific fatty acid, C15:0 is supposed to protect your cells from oxidative stress and support your lungs, liver, joints, and more. The creators claim that this biohacking product is 3 times better than the leading omega-3 supplement.
Are biohacking products all you need?
We all want to live long and feel healthy. Science and technology has turned its head toward the health market, and new products are coming out every year promising to eliminate mental and physical issues and improve your wellbeing and performance. But these tools can easily be used to replace attunement to our own bodies and what they need to rebalance. We can't just use a series of devices to manage our wellbeing. In reality, health lies in learning to do that for ourselves.
We can get assistance from tools, but they'll never replace our innate ability to solve our own imbalances. So buy up all the biohacking products if you like, but do so with the knowledge that your responsibility to your health can't be outsourced.
Top 5 Best Air Rifles For Hunting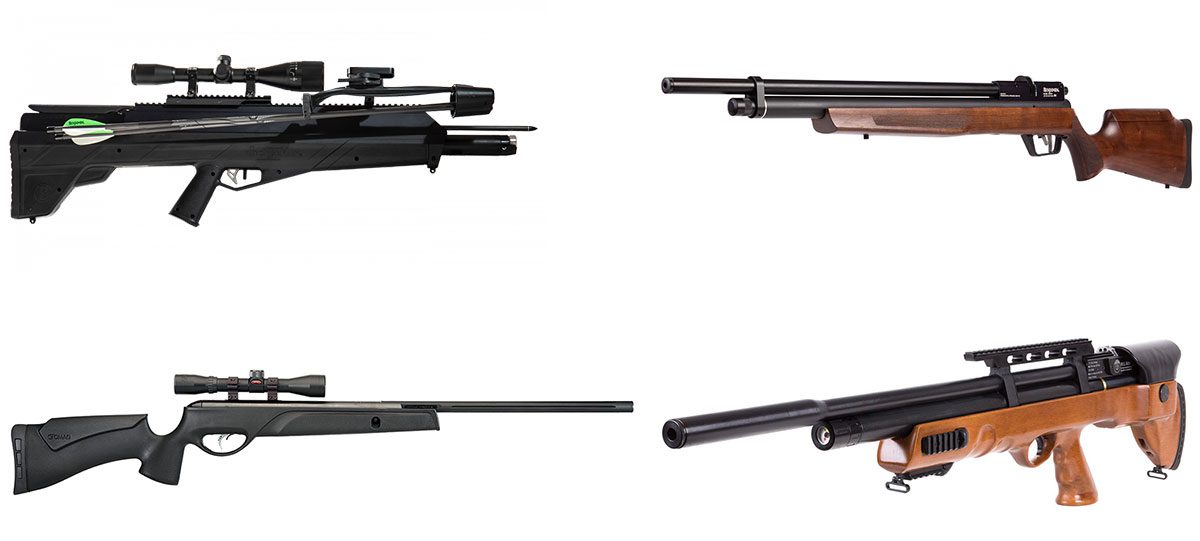 When it comes to hunting, an air rifle can be a great alternative to traditional firearms. They are generally more quiet and have less recoil, making them ideal for small game hunting and pest control. Additionally, many states have less restrictive laws for air rifles, making them a more accessible option for hunting.
Benjamin Marauder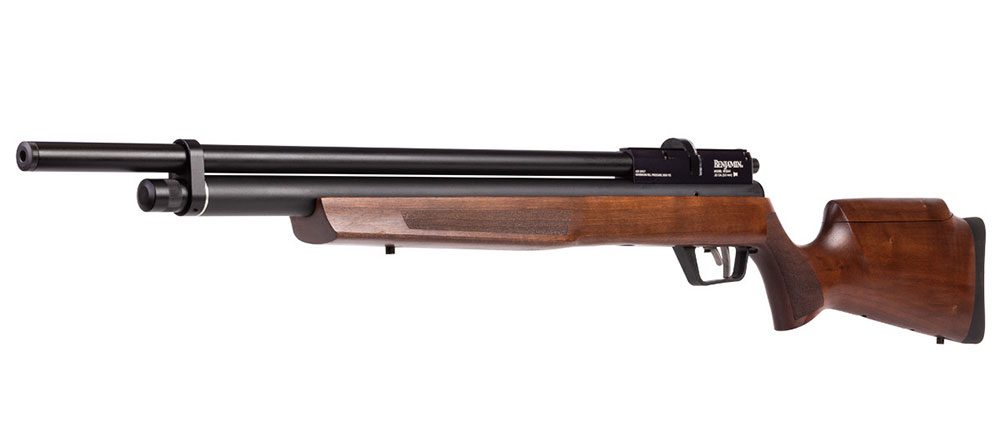 The Benjamin Marauder is a popular PCP (pre-charged pneumatic) air rifle that is known for its accuracy, power, and quietness. It's a great option for small game hunting and pest control. With a built-in pressure gauge and a removable air reservoir, it's easy to monitor and refill the air. The two-stage trigger is also adjustable, making it easy to fine-tune to your personal preferences.
Hatsan BullBoss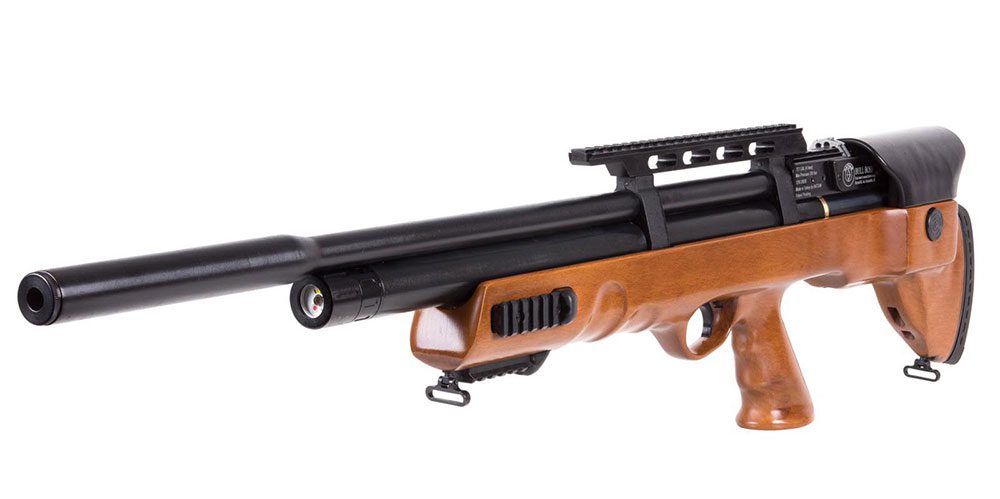 The Hatsan BullBoss is a powerful PCP air rifle that is known for its accuracy and power. It has a side-lever action, which makes it easy to cock and shoot. It also features a built-in pressure gauge and a quick-disconnect air cylinder, making it easy to refill the air. The BullBoss has a bullpup design, which allows for a shorter overall length, making it more maneuverable in tight spaces.
Gamo Big Cat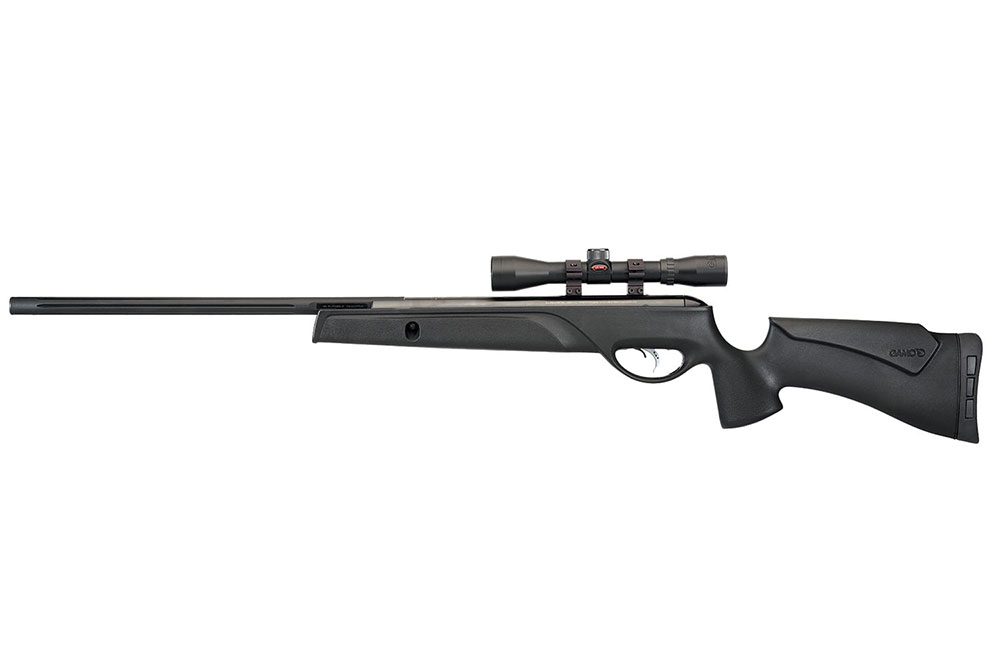 The Gamo Big Cat is a powerful and accurate spring-piston air rifle that is also known for its noise-dampening technology. It has a fluted polymer jacketed steel barrel, and a synthetic thumbhole stock. It also features a two-stage adjustable trigger, making it easy to fine-tune to your personal preferences. This air rifle is a great option for small game hunting and pest control.
Hatsan AT44-10

The Hatsan AT44-10 is a PCP air rifle that is known for its accuracy and power. It has a side-lever action, which makes it easy to cock and shoot. It also features a built-in pressure gauge and a quick-disconnect air cylinder, making it easy to refill the air. The AT44-10 has a thumbhole stock, which makes it comfortable to hold and shoot.
Crosman Benjamin Pioneer Airbow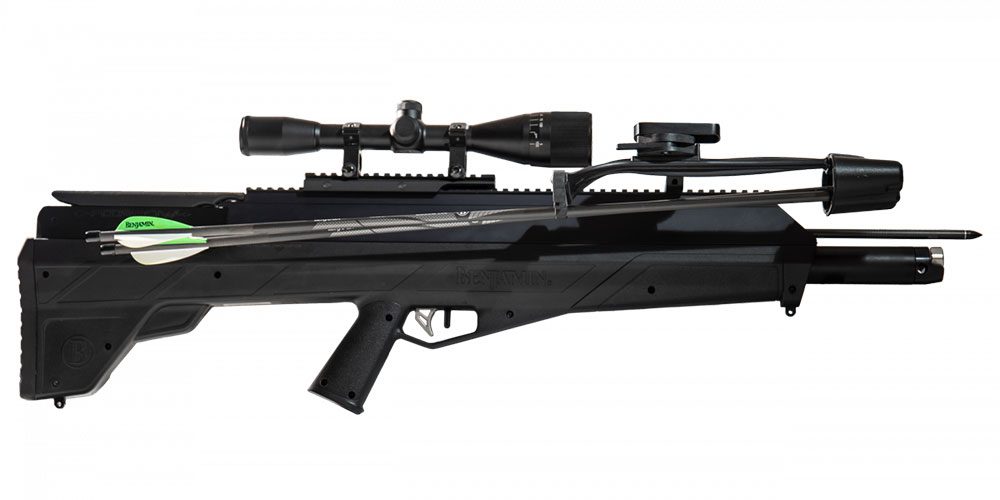 The Benjamin Pioneer Airbow is a unique air rifle that uses compressed air to shoot arrows at velocities up to 450 FPS. This makes it a great option for small game hunting, as well as larger game if using the right arrow and broadhead. It features a bullpup design, which allows for a shorter overall length, making it more maneuverable in tight spaces. The Airbow also features an adjustable stock and an ambidextrous safety.
When choosing an air rifle for hunting, it's important to consider the power and accuracy of the rifle, as well as the ease of use and maneuverability. PCP air rifles are generally more powerful and accurate than spring-piston air rifles, but they also require more maintenance. Spring-piston air rifles are generally easier to use and maintain, but they are also less powerful and less accurate.
When it comes to pricing, air rifles for hunting can range from budget-friendly options to high-end models. It's important to consider your budget and what features are most important to you before making a purchase. Keep in mind that an air rifle is an investment, and it's worth spending a bit more to get a high-quality rifle that will last for many years.
In conclusion, air rifles can be a great alternative to traditional firearms for hunting. They are generally more quiet and have less recoil, making them ideal for small game hunting and pest control. The Benjamin Marauder, Hatsan BullBoss, Gamo Big Cat
The Perfect Home Defense Gun?Umarex Beretta 92FS Review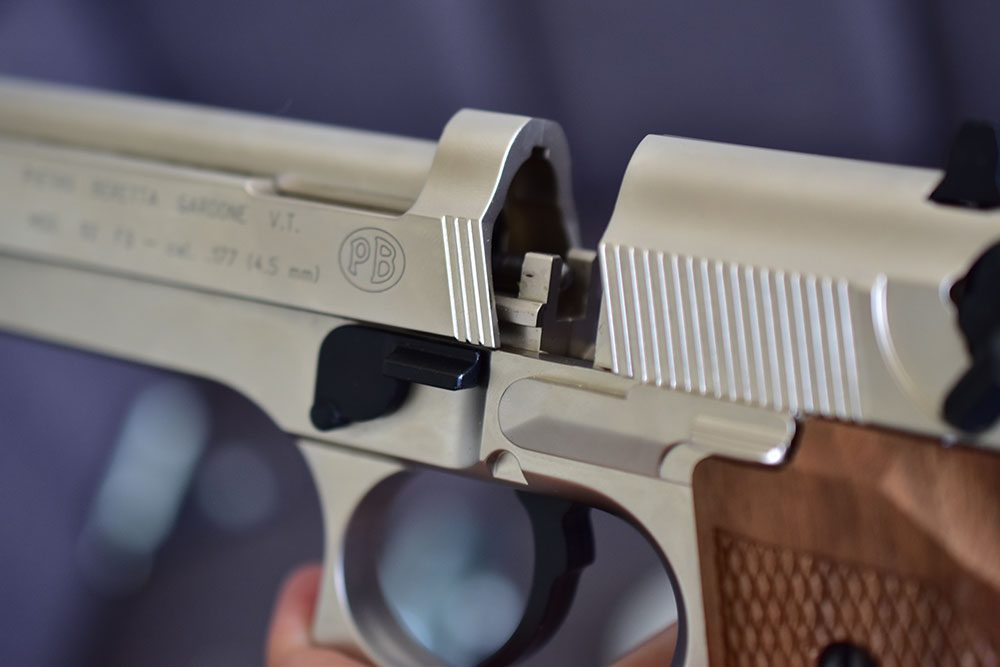 The Umarex Beretta 92FS is a replica air pistol of the popular Beretta 92FS handgun. This particular version features a nickel finish and wood grips, giving it a sleek and classic look. It is a great choice for airgun enthusiasts and collectors, and also for those who want a high-quality training tool for the Beretta 92FS.
Look & Feel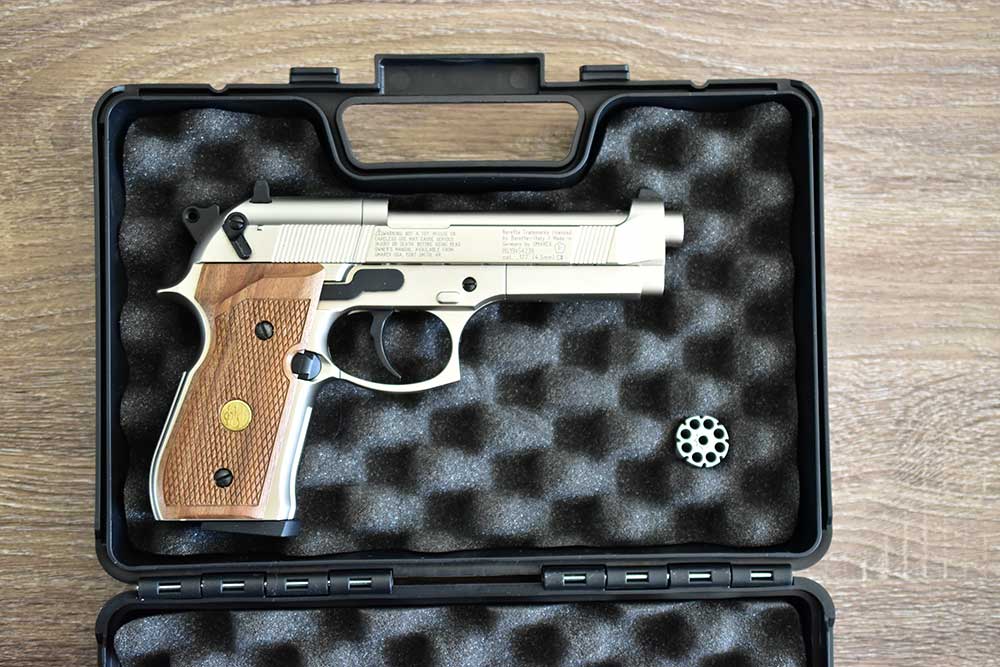 One of the standout features of the Umarex Beretta 92FS is its realistic weight and feel. The air pistol has a metal slide and barrel, as well as a polymer frame, which gives it a weight and balance that closely mimics that of the real firearm. This makes it a great option for both training and target shooting. The airgun feels heavy enough to give a sense of realism, but it is not too heavy to hold and shoot.
Ammo & Speed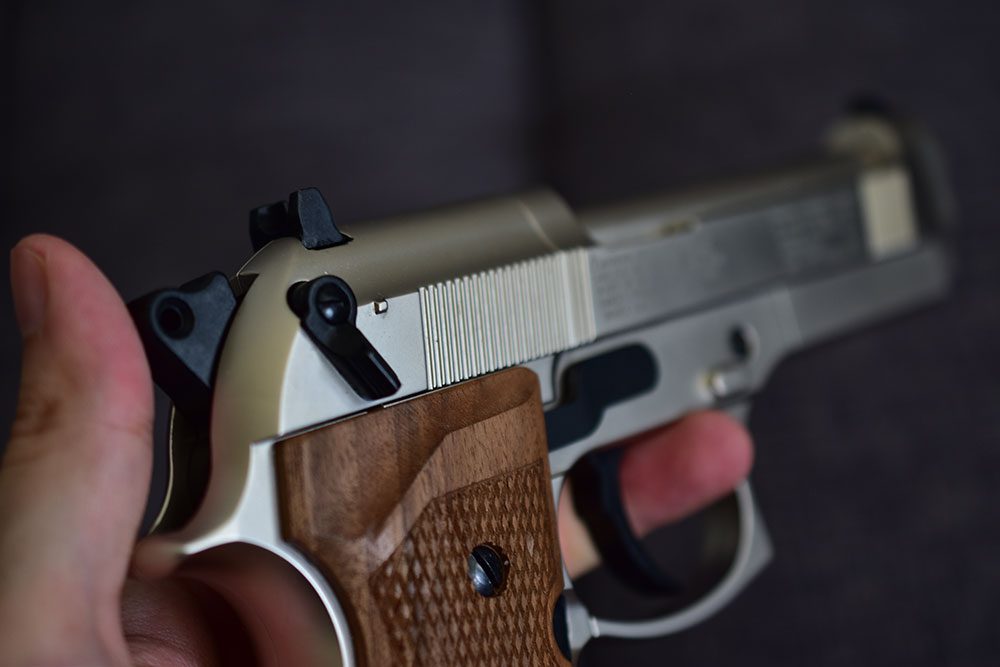 This semi-automatic pistol shoots .177 Cal metal pellets at 410 fps and comes with a spare 8-shot drop-free metal magazine. In short, this Beretta means business and is not meant for inexperienced users. The .177 cal shoots hard and accurate capable of scaring away yard pests and birds. You can probably take out small game with it at 15 yards or less.
The trigger is smooth and has a realistic pull, making it a great option for target shooting. The air pistol also features a manual safety and a fixed front and rear sight. The safety is easy to engage and disengage, and it is located in the same place as the original Beretta 92FS.
The Grip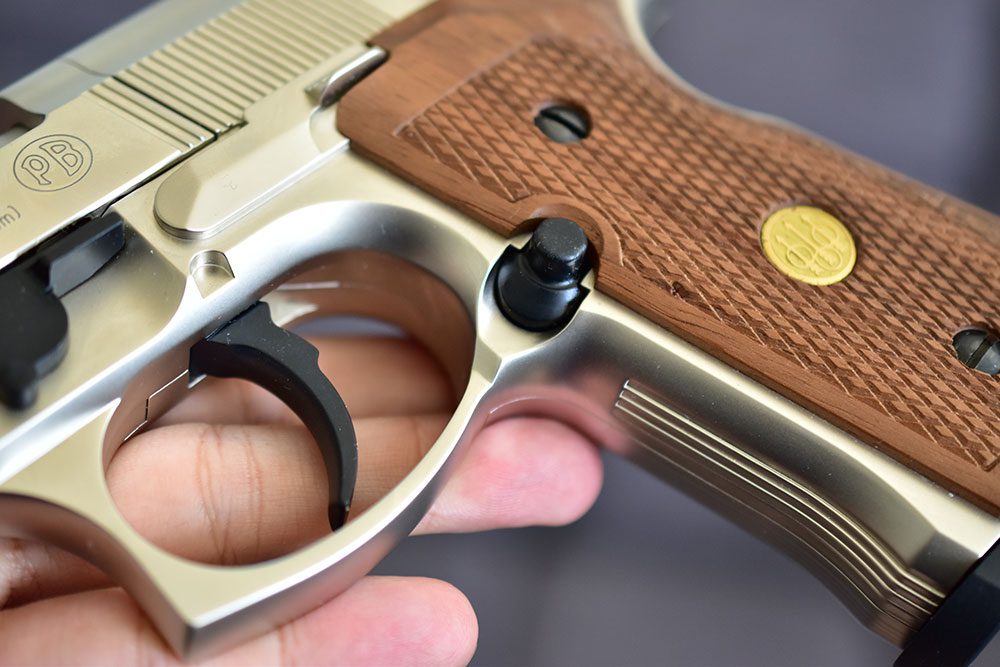 The wooden grips of the Umarex Beretta 92FS air pistol give it a classic and elegant look, and they are comfortable to hold and shoot. The wood has a nice texture and it is smooth to the touch. The nickel finish is also a nice touch, as it gives the air pistol a shiny and professional look. The finish is well done and it is resistant to scratches and wear.
Can the Umarex 92FS be used for Home Defense?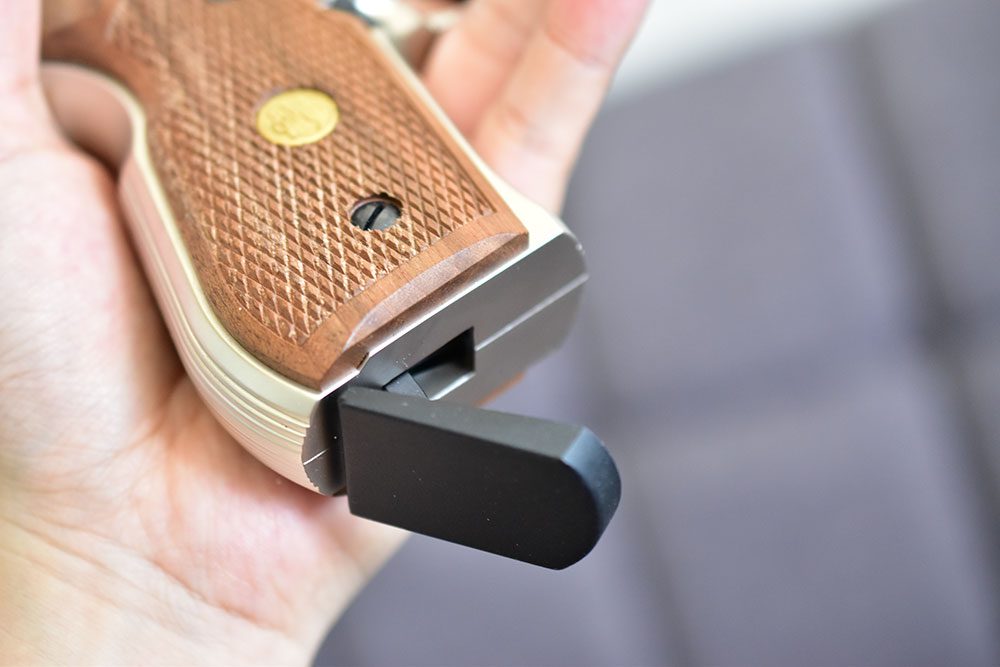 Yes it can and here's why. Below the wooden grip is a quick palm latch to puncture the CO2 container for instant action. One feature we like about this mechanism is it allows the Umarex Beretta 92FS to be a home-defense weapon. Typically with home-defense weapons, you don't want the CO2 to be pre-punctured. Instead a mechanism that allows a fresh CO2 to be puncture only at the moment of use enables the gun to be prime and ready when you need it most.
What's the reload like on the Umarex Beretta?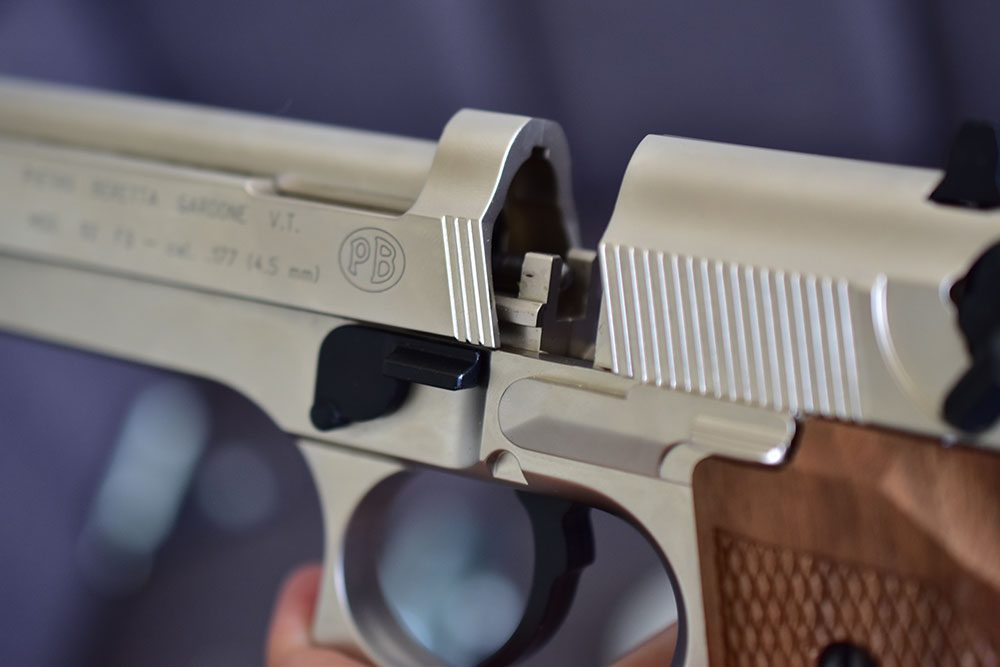 The performance of the Umarex Beretta 92FS is quite impressive. It has a velocity of 410 feet per second, which is quite powerful for an air pistol. It is capable of hitting targets up to 30 yards away with ease. As mentioned above, it's quite powerful, packs a heavy punch, and possible for small game. The quick reload mechanism works, but can be annoying especially when you're outside. The spring seems to be too strong and sends the magazine flying out if you're not careful. We've had to fetch the rolling magazines a few times. It would be nice if there was a more secure enclosure to keep the magazine in place.
Does the Umarex 92FS have blowback?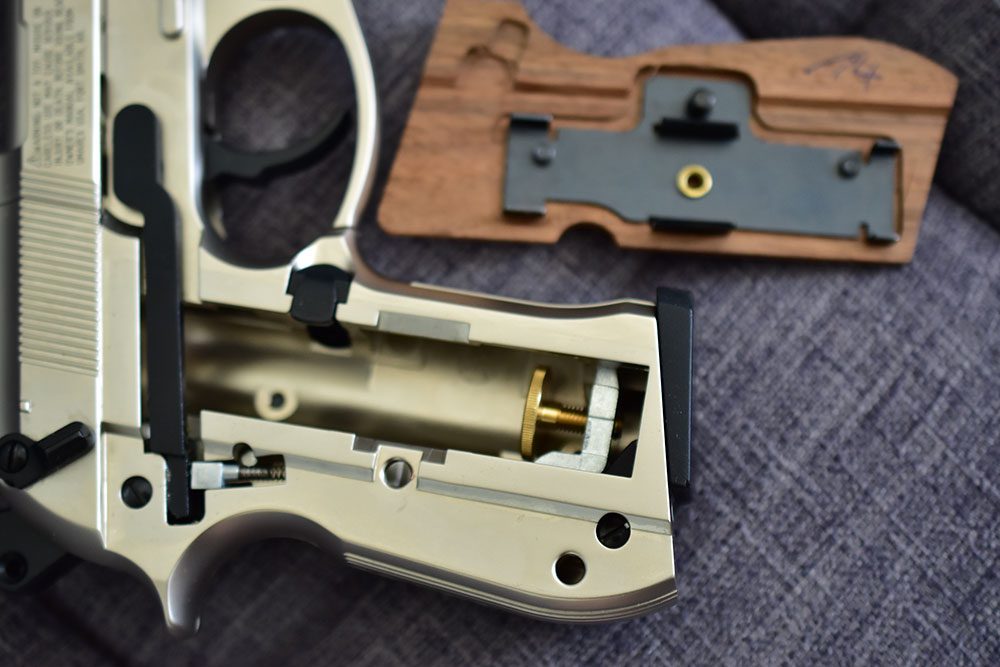 One con of this model is the lack of blowback. You won't get the satisfaction of every shot and the miniscule reaction from the shots are damped by the heavy weight of the gun. It makes for a stable and predictable feel, but if you're looking for a realistic and dynamic blowback feel, you'll be disappointed.
How much does the Umarex Beretta 92FS cost?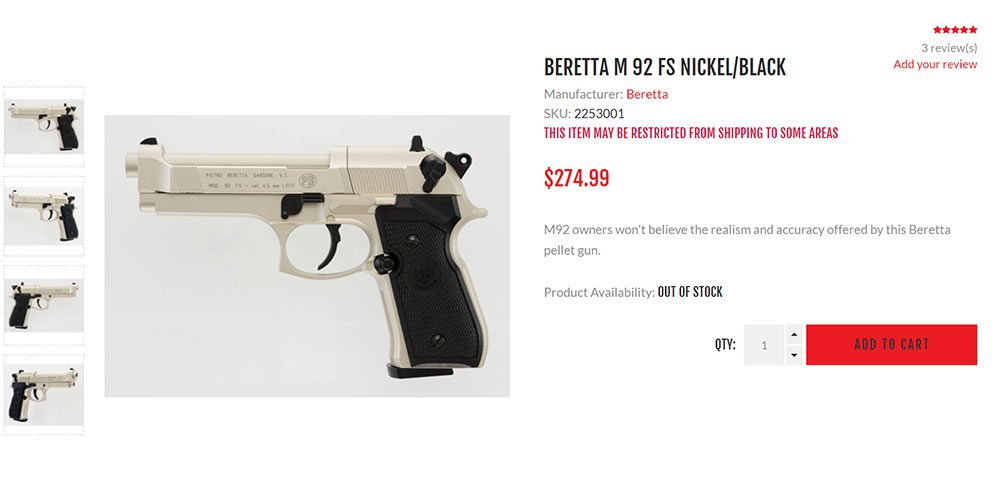 When it comes to pricing, the Umarex Beretta 92FS is a bit more expensive than some other models at $274 USD. However, you'll likely forget the cost once you hold the high-quality nickel pistol in your hands. The solid feel, heavy weight, and high quality construction clues you in where Umarex spent your $274. Overall, it's definitely not affordable but well worth the price. If you're looking for a starter pistol, there are better options. But for enthusiasts looking for an accurate replica that also packs a punch, and just happens to double up as a home-defense weapon, this is worth every penny.
Who is the Umarex Beretta 92FS for?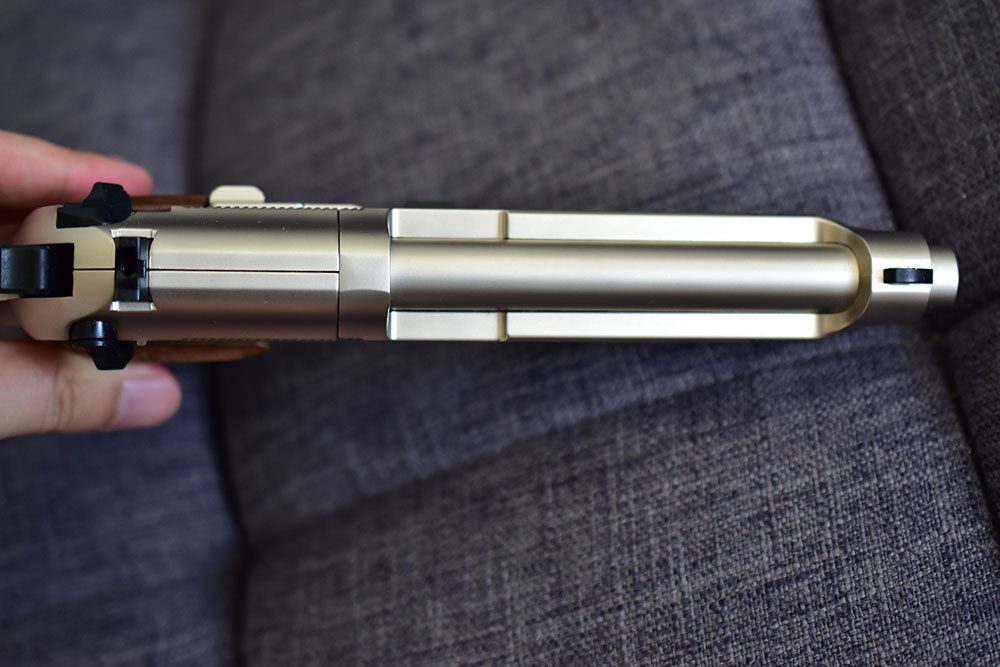 The Umarex Beretta 92FS is a great choice for those who want a high-quality replica air pistol. It is well-built, accurate, and powerful. It is also a great training tool for those who own the original Beretta 92FS. It is also a great option for target shooting, plinking, and backyard shooting.
When comparing to other models, the Umarex Beretta 92FS stands out for its realistic design, weight, and feel. It is very similar in design to the original Beretta 92FS, so it is a great training tool for those who own the original. The performance is also quite impressive, with a velocity of 410 feet per second and good accuracy. The wood grips and nickel finish also give it a classic and elegant look that sets it apart from other models.
In conclusion, the Umarex Beretta 92FS is a high-quality replica air pistol that is both realistic and fun to shoot. It's great for training, target shooting, and plinking. And for us, a major benefit being the pistol makes for a great home defense weapon thanks to its CO2 palm latch mechanism that lets you puncture whenever you're ready to use. The wood grips and nickel finish give it a classic and elegant look, making it a great option for those