Top 5 Cities To Move To For Millennials On A Budget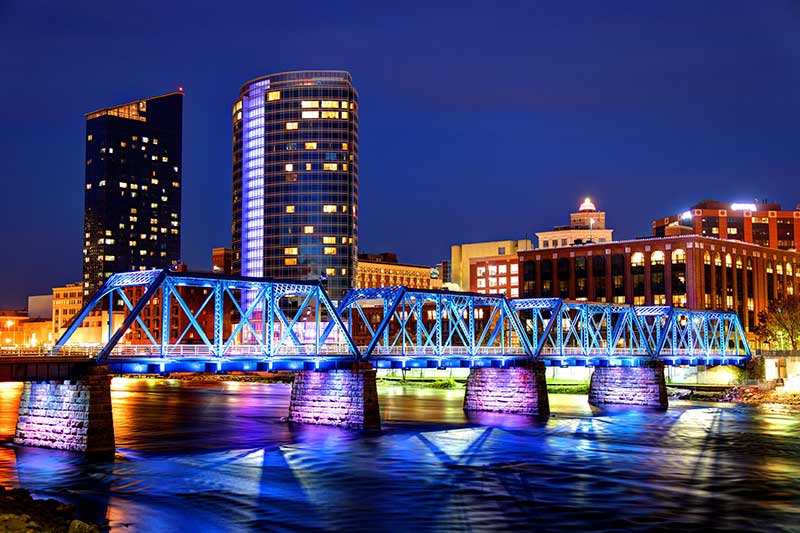 At some point in our lives, we've envisioned living comfortably in LA, NY, or other big cities in the US. It's all thanks to what we view in movies or TV shows. Sadly, due to rising costs and unforeseen economic circumstances, we may no longer attain our dreams to become a big shot in a big city.
However, hope's not all lost for millennials. There are still areas in the US where you can make a decent living without breaking the bank. In this article, we discuss the top 5 best cities for millennials to live while on a budget.
1. Raleigh, NC

Average cost of living:
Food: $388.12
Rent: $1,214.35
Utilities: $127.21
Internet: $55.79
Raleigh has become one of the best cities for Millennials because of the growing number of tech companies setting up camp in the city. Sure, there's Silicon Valley and Seattle, but East Coast millennials won't have to travel far to achieve their dreams of working with a tech company.
If you plan on working in the Research Triangle Park, you won't have problems with the commute. Bus fares are cheap, and some buses have Wifi installed.
It's not all work in Raleigh, though. Raleigh residents will have a lot to explore in their city because of their museums, parks, and attraction. Among the cities in the list, Raleigh hosts music shows almost every day in different venues. Music lovers will enjoy their time living here to discover various artists.
Besides that, Raleigh has a booming nightlife thanks to its bars. You've got choices between hidden or underground bars, so that you can visit a different one after work or on the weekends.
2. Columbus, OH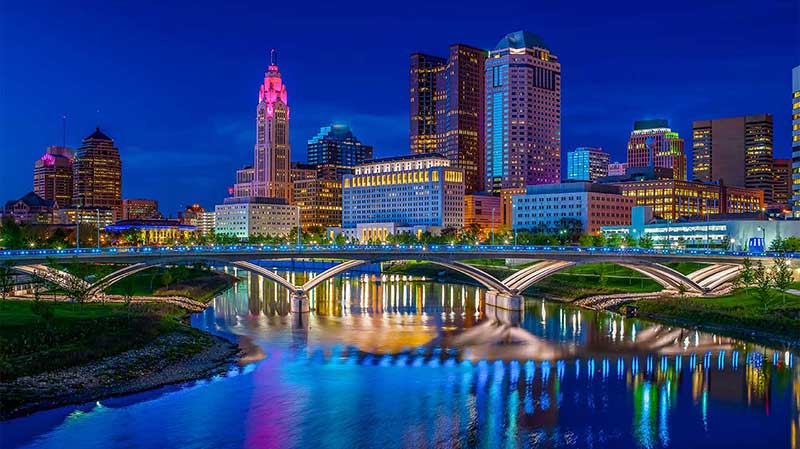 Average cost of living:
Food: $302.97
Rent: $1060.74
Utilities: $170.83
Internet: $57.40
Just like Raleigh, Columbus, Ohio, also has a thriving tech hub. In connection to that, Columbus is making developments in becoming a Smart City. Since their win in the 2015 Smart City Challenge, they're making commitments to transform the city through technology. Who knows, when you move there, you might get to see a glimpse of the future.
As for the commute, you might have to take the bus or bike around the city. You can even ride an open-air golf car for free in Downtown Columbus.
People have also started to take an interest in Columbus because of its culture and breweries. One of their most popular attractions is the German Village. So, if you're craving German food or want to learn more about German culture, that's the place you want to be.
As for the breweries, Columbus has the famous Brewery District, where you can try out their most popular brews. Plus, it's right beside the German Village, so you have more booze choices.
Also, Columbus is dubbed as America's test market. People in Columbus get the first taste of the hamburgers and wear the newest designs. So, if you want to become a trendsetter, pack your bags to Columbus and take snaps for the 'gram!
3. Grand Rapids, MI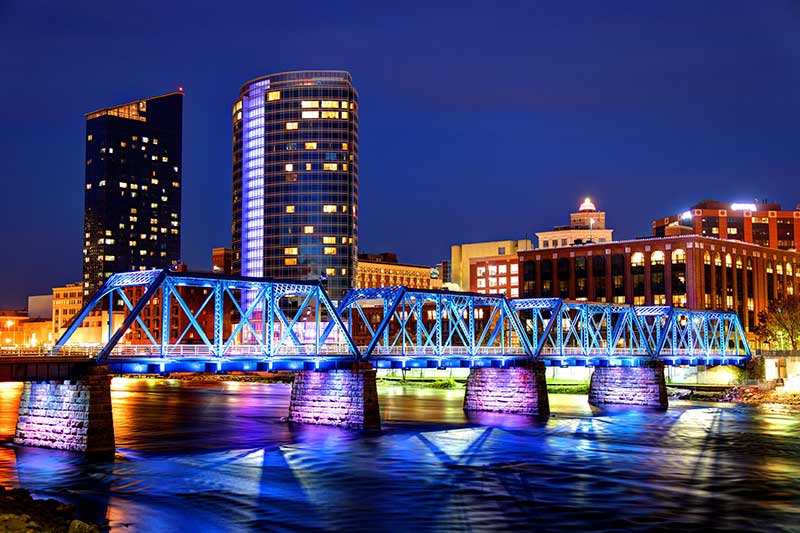 Average cost of living:
The Right Place finds the city is the number two destination for millennials to live. Aside from its affordability, its overall atmosphere is what attracts people to visit and live there.
If you plan to or want to work for the healthcare or manufacturing industry, you can thrive in the Grand Rapids, since those have prospered in the city. However, you'll still find work for any industry since there's a high demand for employees there. According to Area Vibes, there's a 6% unemployment rate in the city, so you still have a high chance of getting employed anywhere. That's why it's one of the best cities for Millennials.
Cycling is a much more affordable alternative to driving a car in Grand Rapids. You can take a bus, though, but the stations are limited.
Grand Rapids is almost an hour's drive to the beaches in the state if you want to live in an affordable city and go to a beach. However, much as you would like to go to the beach in your swimwear, you might have to prepare winter jackets because the weather is unpredictable. You can still enjoy some activities like visiting breweries and cafes to warm you during winter or become your hangout place with friends.
4. Austin, TX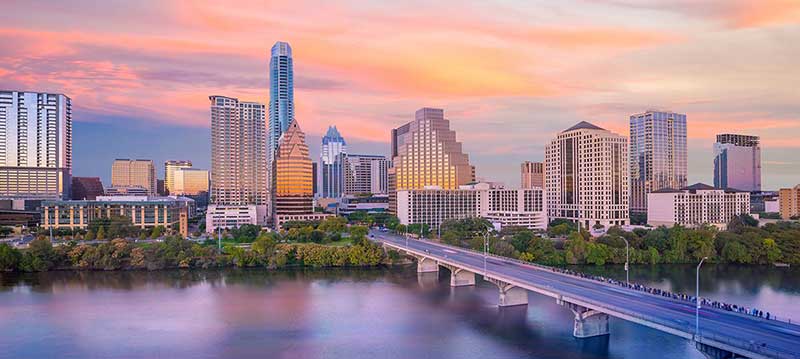 Average cost of living:
Food: $320.04
Rent: $1,660.45
Utilities: $154.52
Internet: $59.83
As compared to other cities on the list, Austin may have a higher cost of living. Still, Austin appeals to millennials because of their booming economy and sustainability measures.
In terms of commute, you may face challenges with traffic. You may use the bus instead or ride a bike to divert from the traffic.
If you're saving up for something, but want to skip out on doing something extravagant, there are free events like live performances and music fests.
The one thing any Austin resident shouldn't miss out is to try food trucks in the park too. It's something you can splurge on once in a while. Plus, Austin is the home to the South by Southwest (SXSW) festival happening every March. Here, you can discover new artists or catch their faves. These should serve as a reason why Austin is one of the best cities for Millennials to move to and build up their career.
5. Boise, ID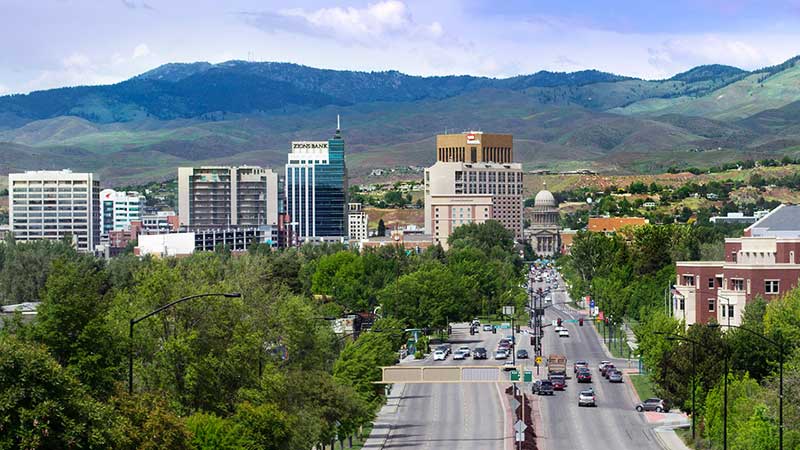 Average cost of living:
Boise has emerged as one of the leading cities to live in because of its affordability. Even California and Washington millennials move to the city for a lower cost of living. One thing that may stop you from relocating is limited public transportation.
However, Boise is also making developments in becoming a greener city like bike rentals and geothermal energy. So, this is perfect for the environmentally conscious millennials. That's why it's beginning to set itself up as one of the best cities for millennials.
In terms of work prospects in Boise, you can work for any industry, but you can consider becoming an entrepreneur. It's gaining attention as one of the fastest-growing cities to launch a startup.
Residents of Boise rave about the Boise River Greenbelt, where one can enjoy biking and scenic views. If you're an outdoorsy person, you'll enjoy hiking and skiing as well. If you're into art and theater, you're in luck because you can visit museums during the weekend and watch a production by the Boise theater companies.
NEW YEAR'S RESOLUTIONS FOR THE ENTREPRENEUR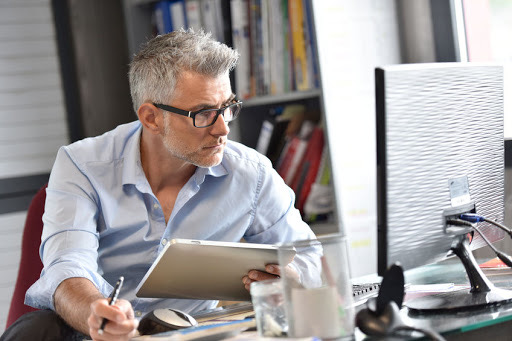 Last year put entrepreneurs and business owners through the ringer. Those with small businesses were faced with a whole new set of unique challenges. Many people were forced into a career change and some elected to go into business for themselves. If you're a business owner or entrepreneur: Congratulations! You made it through last year. Whether your business spent 2020 playing defense or you were able to thrive, the new year is a great excuse to take a look at your business and see where you can improve. Here are the top ten New Year's Resolutions for entrepreneurs and small business owners.
1. Mondays are for Planning
When you are in business for yourself, there is always the feeling that you could be doing something more. Perhaps, you could be optimizing your time better. Make Monday mornings your time to map out your work week. Give yourself 1-2 hours with your planner. Schedule your meetings, work time, and account for travel and lunch breaks. Having your schedule written down makes it easier to adhere to it and you won't have that feeling that you forgot something.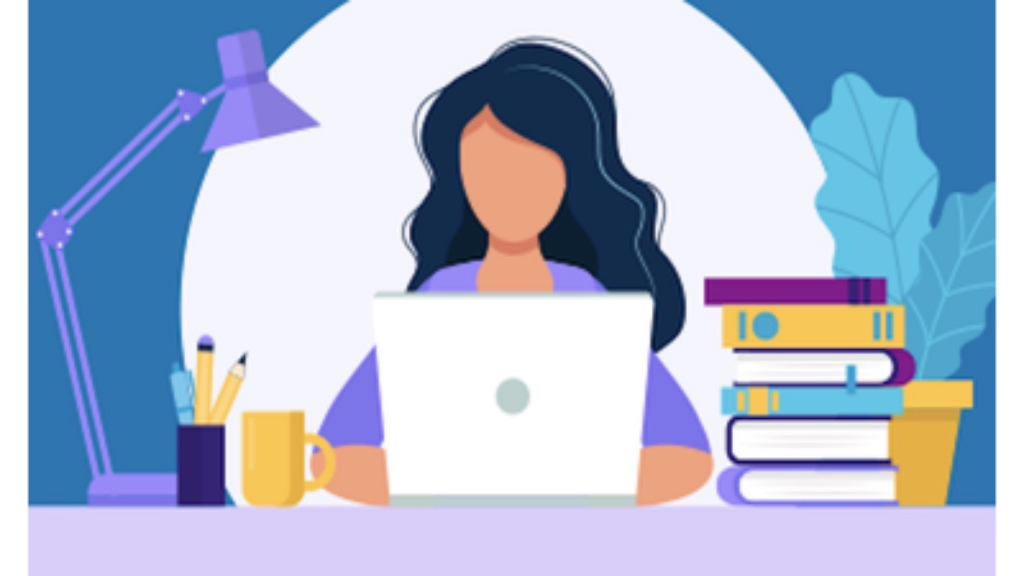 2.    Keep Your Workspace Organized
Whether your workspace is an office in your home or a storefront, you can always benefit from organization. A clutter free desk is optimal for productivity. Invest in a filing cabinet. Vacuuming and sweeping are often overlooked. Organize the wires that run off your desk from your laptop, monitor, charger, lamp, and tools.
3. Keep Business Hours
Yes, there is always more work to be done. But at the same time, there is always tomorrow. Resolve to assign business hours and stick to them. You will find that when you allow yourself the time to fully clock off, you will be more productive when you clock in.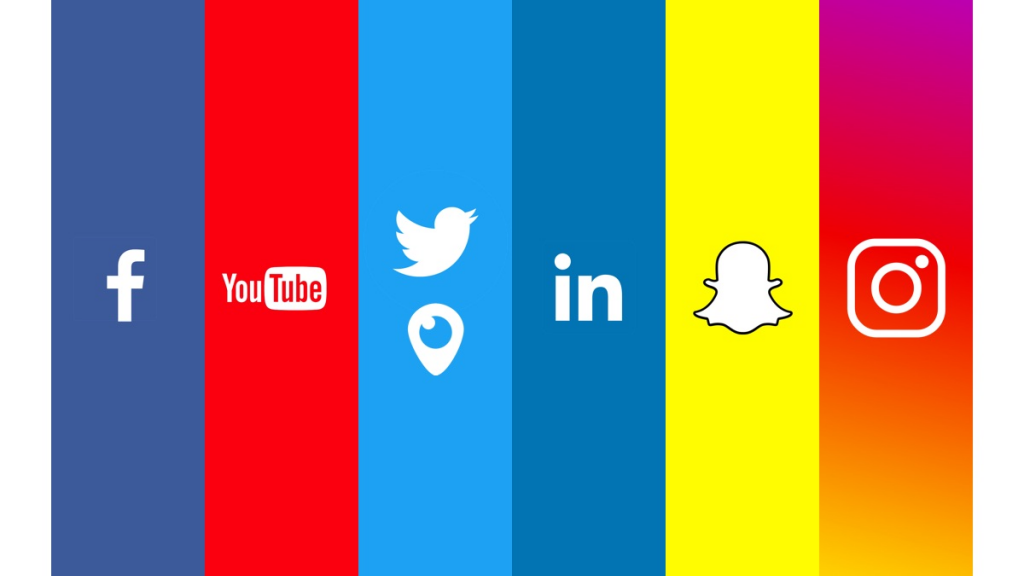 4. Improve Your Social Media Game
It can seem trivial to post and share on Facebook and other social media, but this could not be further from the truth. Engaging in your community through the internet is the biggest way to get your business out there. You don't necessarily have to hire a social media manager. Programs like HootSuite help you manage your posts across all platforms. Just engage more. Try and post something once a day whether it's a picture of your latest project or a special. Like and follow your competitors. Like and follow people who follow them.
5. Tighten Your Spending
The beginning of the year is a great chance to look at the books. The budget is often something we consider when we make a purchase, but don't often look back on the macro level. Do you subscribe to a graphic design agency? Perhaps a cheaper alternative has come along. Have your vendors slowly been increasing their prices? Take the time to look under the hood.
6. Learn Something New
You have spent some time minimizing your steps and running your business the most efficient way you know how. Now it's time to learn about other ways to improve your business. Take a field trip to the competitor's store down the road. Look on their website. What's a good business magazine to subscribe to? Look up your local community college's class catalog.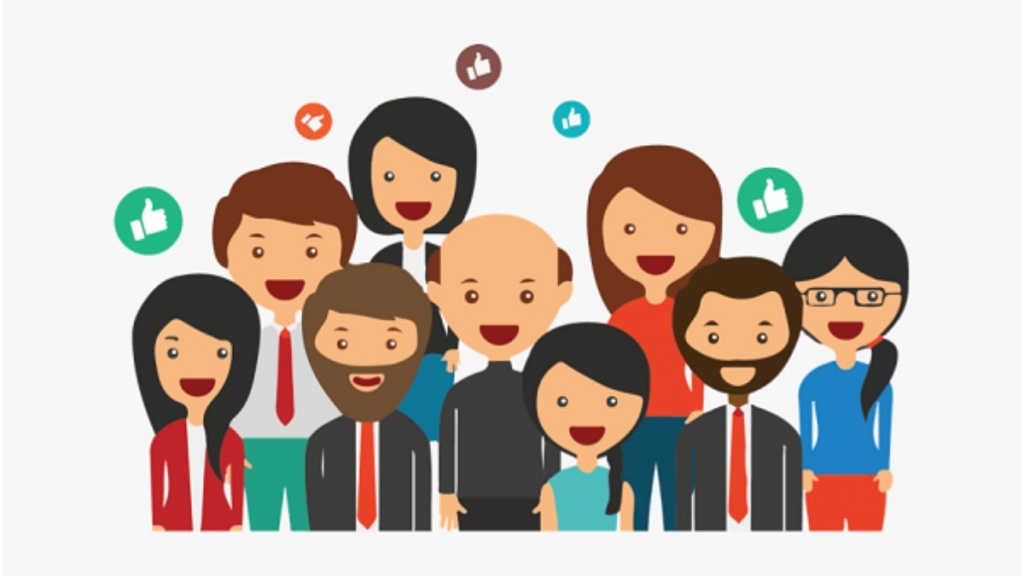 7. Check in with Your Customers
Customers rule your business. Not only are they your source of income, but they also hold the keys to how you can improve your business. Check in with past customers to see how they enjoyed your services. There may be opportunities for repeat business. Perhaps, they were unsatisfied by something, but haven't spoken up. Constructive criticism is… well, constructive.
8. Read Your Mission Statement
You don't have a mission statement? Make one. Your mission statement is your north star. It helps keep you on track with your goals. If you do have one, take the time to meditate on it. Has your business strayed from what you set out to be? Perhaps you have evolved beyond it. Take the time to realign and adjust either your work or your goals.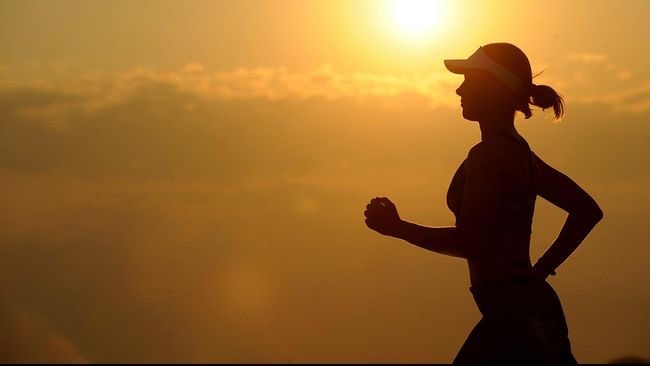 9. Exercise
For the truly dedicated, work can take precedence over everything else. If you're deadline driven, nothing will get in your way. This attitude is essential in the short run but can be problematic in the long term. Make a point to take care of yourself outside of your business. Eat right, go for a run or walk. Clear your mind. Afterall, you are the head of your company. You want to be firing on all cylinders.
10. Journal
Just as important as organizing your days in the beginning, you should also keep a journal at the end of the day. Set aside time to record the things you accomplished, and things you are hoping to accomplish. What did you learn today? Did you come across any problems? How did you resolve them? Journaling gives us the chance to reflect on the things that we ignored or overlooked.
Stocks and 2020: A Love Story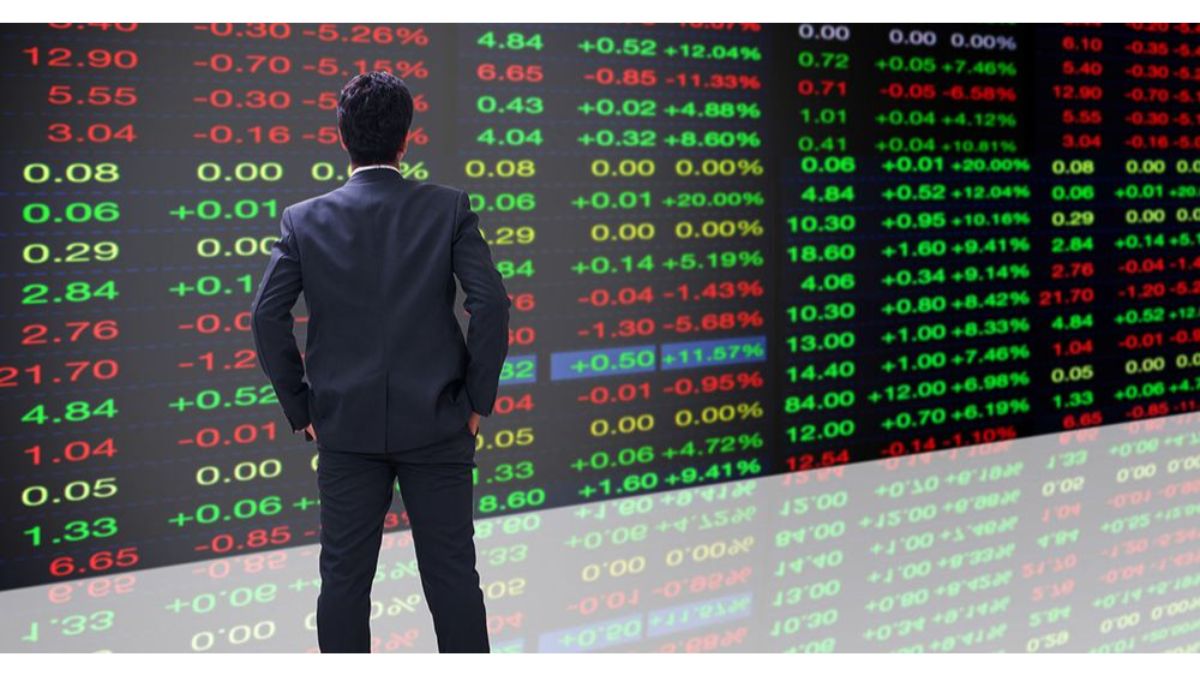 With 2020 finally in our rearview mirror, some investors in the stock market are licking their wounds – hoping that 2021 offers some relief. Many business owners are now watching from the sidelines as their companies did not make it through the year. The pandemic and subsequent lockdowns have radically affected our economy and how the world does business. While industries like travel and entertainment have taking a beating on the market, some companies have been able to thrive. Here are some of 2020's most successful businesses on the stock market.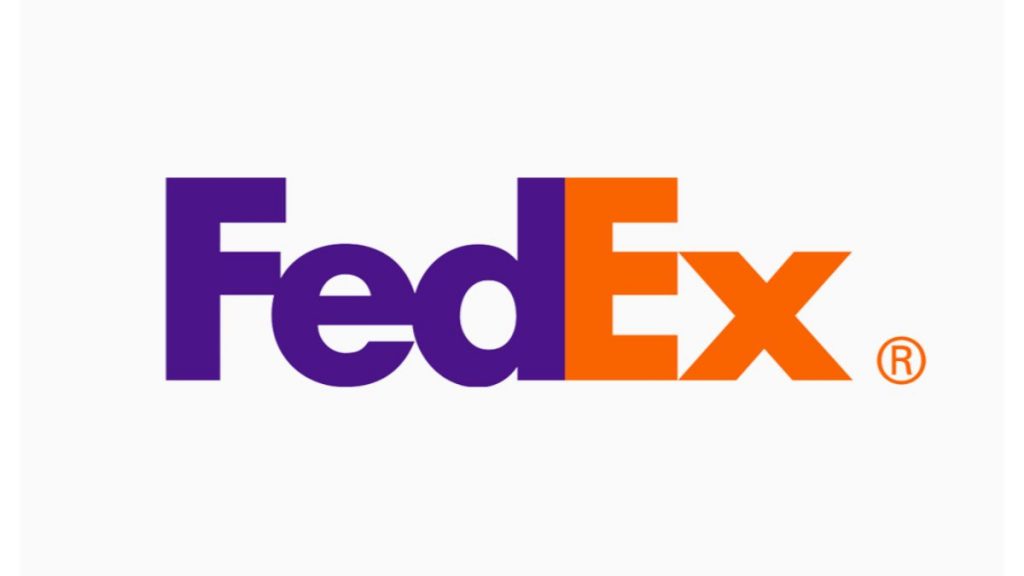 FedEx (FDX)
Unsurprisingly, the dramatic lifestyle changes that the world faced last year has paved the way for a successful FedEx in 2020. While foot traffic at storefronts went down, people took to the internet to do their shopping, and FedEx was there to deliver.
Stock at start of 2020: $152.42
March 2020: $90.39
Stock at end of 2020: $262.20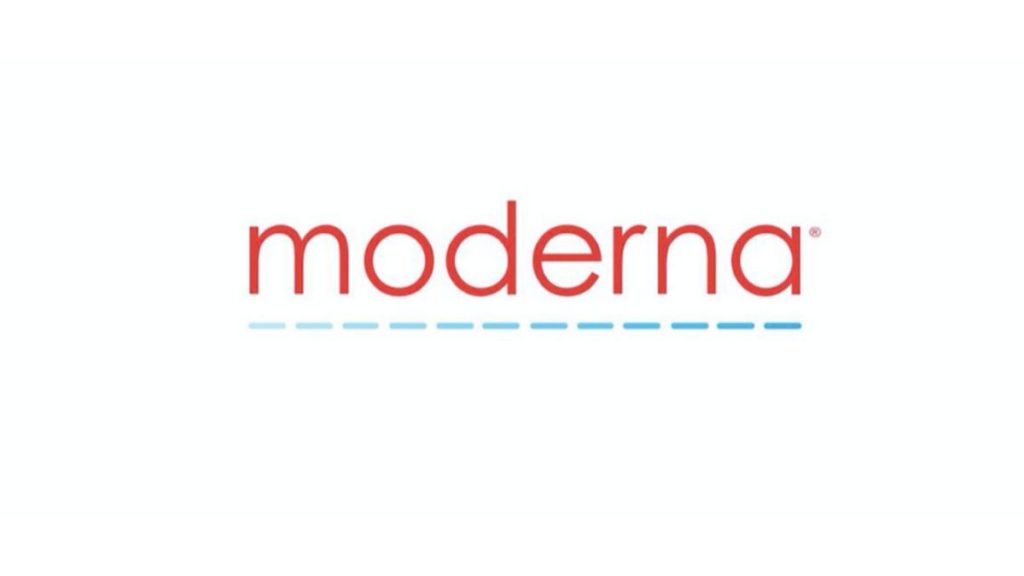 Moderna (MRNA)
Moderna is one of the drug development companies to create a vaccine for COVID-19. Developing a vaccine in a fraction of the time it would normally take, the company has seen success in both development and value. It saw nearly 600% growth.
Stock at start of 2020: $18.70
March 2020: $21.30
Stock at end of 2020: $104.77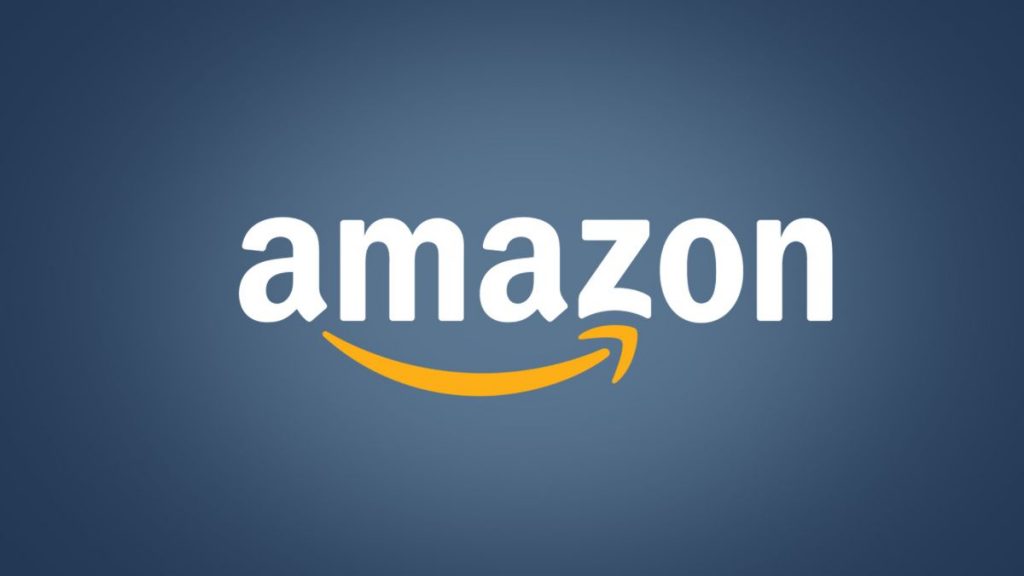 Amazon (AMZN)
Amazon is another business that is seemingly pandemic proof. The lockdowns were devastating for the mom-and-pop shops, but Jeff Bezos only small more success for his online shopping juggernaut.
Stock at start of 2020: $1,874.97
March 2020: $1,874
Stock at end of 2020: $3,259.93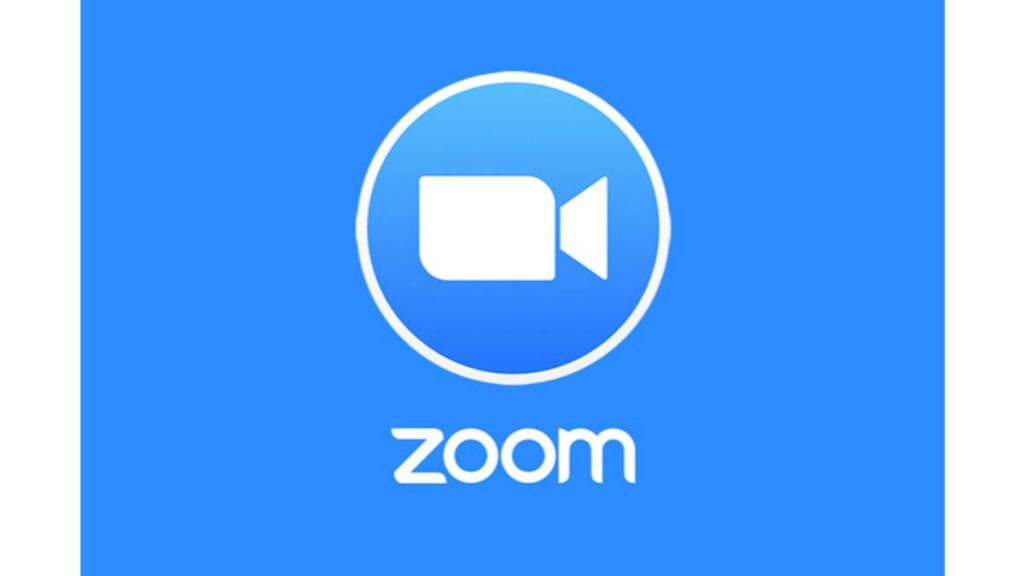 Zoom (ZM)
As millions across the world adapted to working at home, Zoom became a household name. Companies used Zoom to conference with their employees and clients. Friends and families used Zoom to stay in touch when they weren't allowed to leave the house.
Stock at start of 2020: $67.28
March 2020: $107.47
Stock at end of 2020: $337.32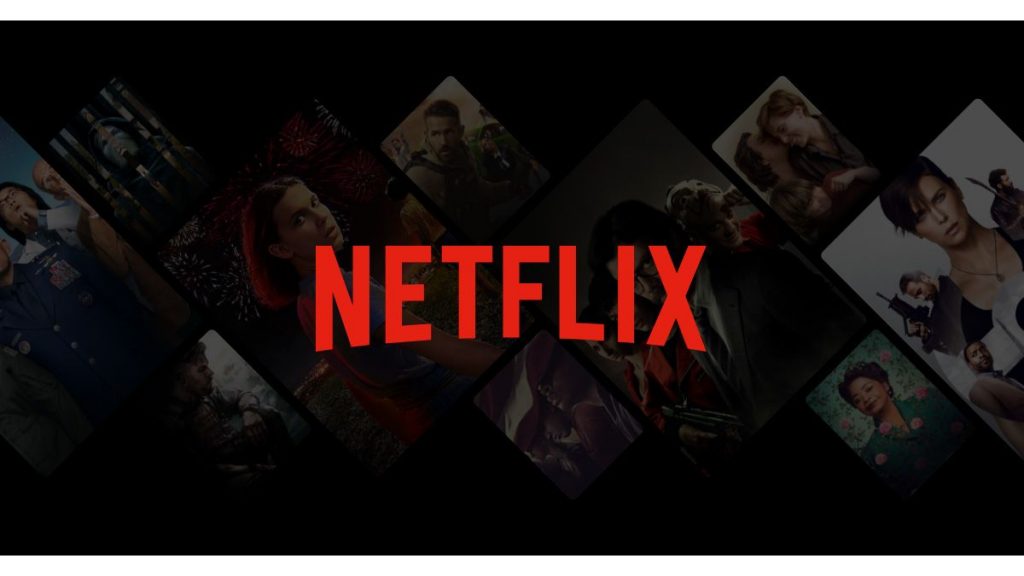 Netflix (NFLX)
Last year, movie theaters and gyms were closed. Sporting events and concerts were cancelled. In some places, it was even prohibited to go for a walk in the park. When looking for some entertainment and a break from the doom and gloom of the news, households all around turned to Netflix.
Stock at start of 2020: $325.90
March 2020: $332.83
Stock at end of 2020: $540.73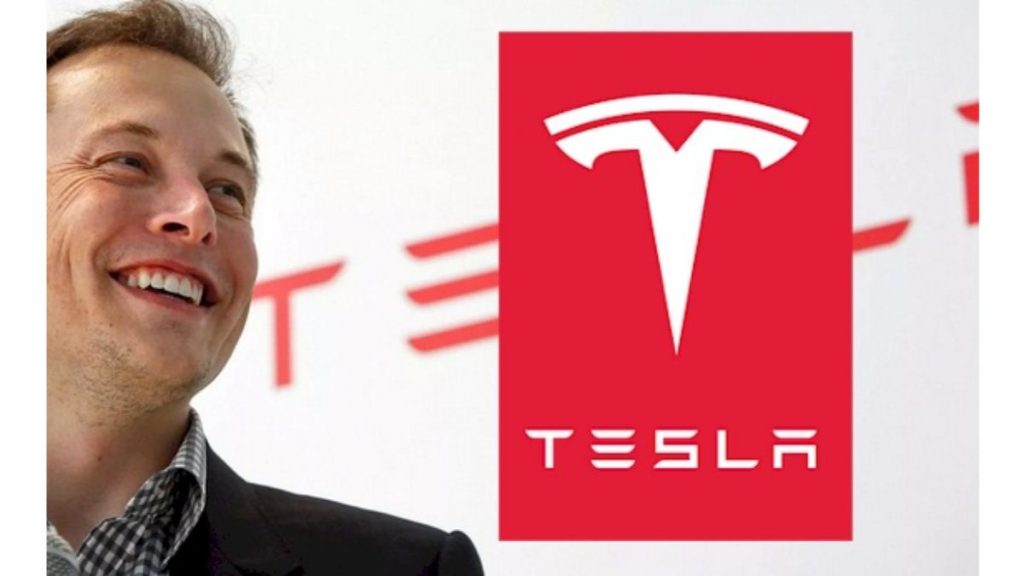 Tesla (TSLA)
Elon Musk's electric vehicle company, Tesla has seen amazing success in 2020. With 830% growth from the beginning of the year, Tesla became one of the top ten most valuable businesses in the world.
Stock at start of 2020: $84.90
March 2020: $72.24
Stock at end of 2020: $705.67
Even with vaccine distribution well underway, the world is not out of the woods yet. COVID-19 and the lockdowns will leave a lasting impression. And the market will adapt. With businesses adjusting to incorporate a permanent work-from-home model, some think Zoom maybe worth a long-term investment. But what will Netflix and FedEx look like as the world opens up again?
7 Crucial Trends in Graphic Design Technology You Should Know About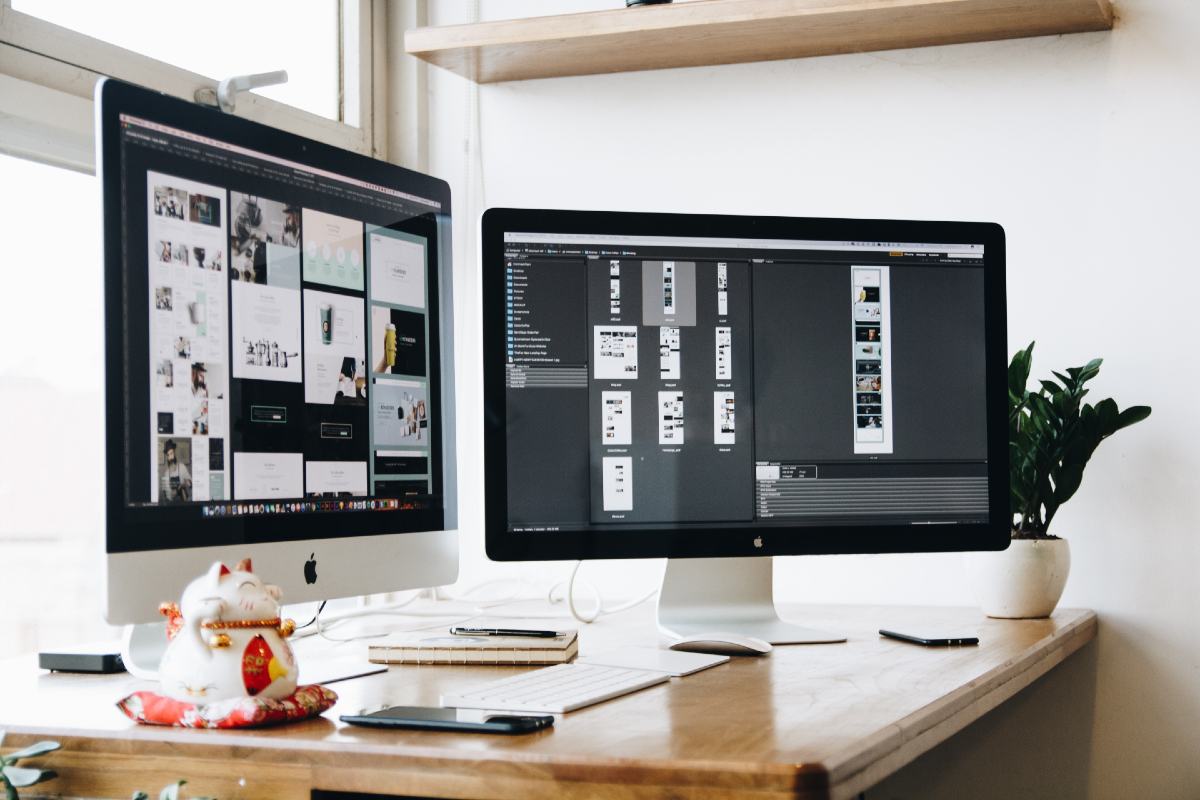 The value and need for the services of graphic designers are of pressing importance nowadays. Any business or company will know how crucial great graphic design work is to its brand and marketing strategies. And it's no secret that technology geared towards improving the graphic design process has risen in the past few years. With emerging technologies in graphic design and a whole global talent pool at anyone's disposal, there is absolutely no excuse for a company not to get a graphic designer.
As trends change and industries adapt to the ever-changing atmosphere of creative work, one must know where graphic design is going in the next few years. Whether you're a graphic designer yourself or you hire graphic designers, it's important to put one's ear on the ground and listen to the rumbles of the digital industry and marketing world.
Here are some seven crucial trends that graphic designers, marketers, and business owners should get a vibe of in 2021 and beyond.
1. Artificial Intelligence in Graphic Design
Artificial intelligence is on an inevitable rise and is changing the way we do business. In 2015, only 10% of businesses used some form of artificial intelligence in their operations. Only four years later, that number rose to 37%, a 270% jump in such a short amount of time.
New technology in graphic design is moving towards making use of artificial intelligence in the design process. AI companies are venturing towards developing systems that use the massive online repositories of fonts, icons, and colors to develop algorithms that will produce sleek design work for companies.
But for graphic designers afraid of the day that robots will take over their jobs, there is little to worry about as artificial intelligence in graphic design looks to augment and not replace human designers.
2. The Rise of Non-Adobe Graphic Design Software
It's hard to imagine that there was once a time that Adobe held a near-monopoly on the graphic design software industry. Tools like Adobe Photoshop, Lightroom, InDesign, and Illustrator seemed to be the only viable options for editing graphics and making various collaterals and materials. But today, there are more options available to designers.
Tools like Sketchapp, Pixlr, and Vectr are great alternatives to Adobe Suite products. Designers can also now use cloud-based design software Canva, which starts with a free plan. To check out all the available graphic design software available, check out this graphic design software guide by CompareCamp.
3. Increased Demand for Landing Page Design Software
Nowadays, people who run online businesses will have some form of landing or sales page to promote their products. A landing page is one long-form web page that sells one or a few products with a compelling storyline or sales script.
Building websites previously needed fluency in HTML and CSS to happen. But today, various landing page design services are available online.
Services like Leadpages, Convertkit, Instapage, Shogun, and Kajabi allow people to create websites with a drag and drop interface and practically zero code work. These services also provide various landing page layouts that have proven conversion history with other users.
4. On-Demand Graphic Design Services
Another rising trend in the field of graphic design is the surge of on-demand graphic design services, a business model that gives customers access to a team of graphic designers whenever they need them. This model contrasts with the more traditional method of hiring a freelance graphic designer.
With on-demand graphic design companies, clients get a hold of a graphic design agency and ask the company to link them with a designer when needed. Compared to hiring a freelance designer, getting an on-demand graphic design service can provide certain benefits, including instant availability and a wider variation of styles. Of course, there is still a place for freelance graphic designers, but on-demand graphic services prove to be a good alternative to companies who don't need a high volume of graphics for their business.
One good example of a company that provides on-demand design services is Penji, which offers entrepreneurs and small businesses access to a graphic designer who can create unlimited designs for as low as $399 a month.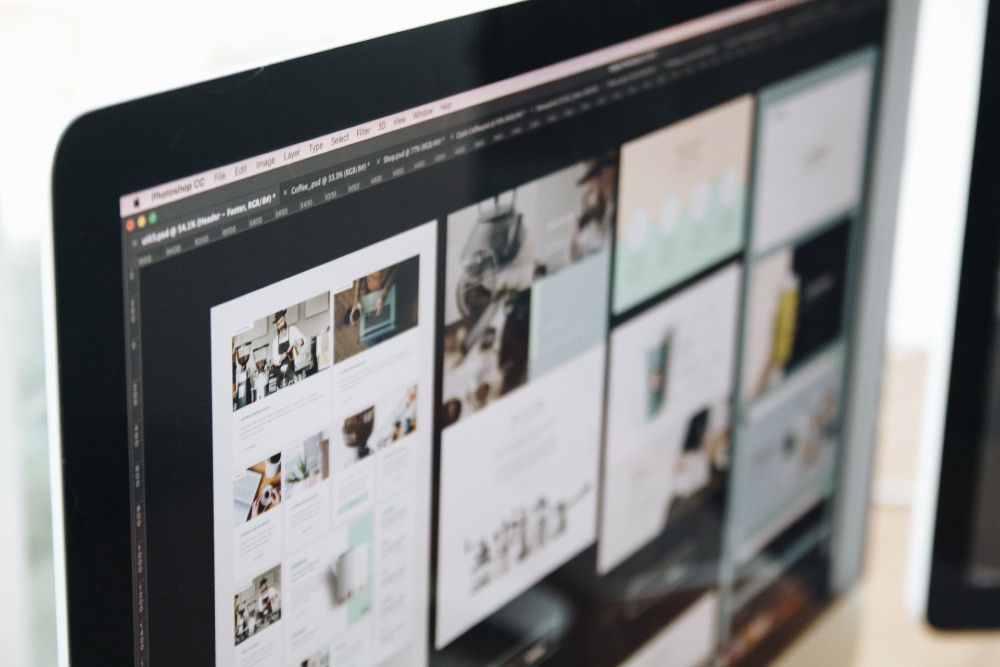 5. Infographics Templates and Builders
In the last few years, infographics have taken the internet by storm. Nowadays, even B2B marketing places a big premium on infographics, with 65% of B2B marketers using some form of an infographic to promote a product or service.
But anyone who wants to keep up with graphic design trends should know that there is now an extensive collection of infographics templates and infographic-generating online services available online. Now, graphic designers don't have to start from scratch when making infographics, saving a lot of time and resources. Online tools like Piktochart and Venngage are great examples of such services.
6. Computer Systems Design
As high as the demand for graphic designers is today, the industry is hitting a tipping point. Experts say that the number of available graphic design jobs will decrease by 4% in the next few years. But even as the overall market for designers falls, there's a subset of graphic designers that disproportionately goes against the flow.
As the number of needed designers in print and traditional media poises itself for a drop, there will be an increase in needed graphic designers in computer systems design. In fact, a report shows that there will be a 20% increase in computer systems graphic designers from 2016 to 2026.
7. Smarter Revision Software
One of the most tedious parts of the graphic design workflow is dealing with revisions. Designers have dealt with the seemingly never-ending back and forth of revisions and comments. A good chunk of the refurbishing of designs often happens because of a lack of communication between clients and designers, especially when communicating online.
As innovators look to address that need, some have become better at improving the revision process with graphic design technologies. A good example of such tools includes Wipster, Filestage, Usersnap, and Skitch.
Where Graphic Design is Heading Towards in 2021
The year is coming to a close pretty soon, and we'll be welcoming another new year before we know it. As 2020 comes to a close, it's time professionals in the creative space and business, in general, should start looking towards graphic design trends 2021 predictions. Like every other year, graphic design trends have changed immensely as people seek more novel ways to communicate messages.
But just as important for graphic designers and clients to know are the various technology trends shaping the way designers operate and work. Much has changed in little time as more services that help with the creative process pop out. Yet even as more and more softwares becomes available, creatives will be happy to know that the future looks bright for graphic designers everywhere as many of today's tools look to streamline the creation process and allow artists to work smarter and more effectively.
Of course, that is if graphic designers stay with the times and continue watching over the horizon for the next tool that will provide them with hacks to improve their design processes. For anyone ready to adapt to the latest trend in graphic design and try new tools and processes, there can be a whole new world of possibilities and growth in the field of creative work.