25 Biggest Failures of the Trump Presidency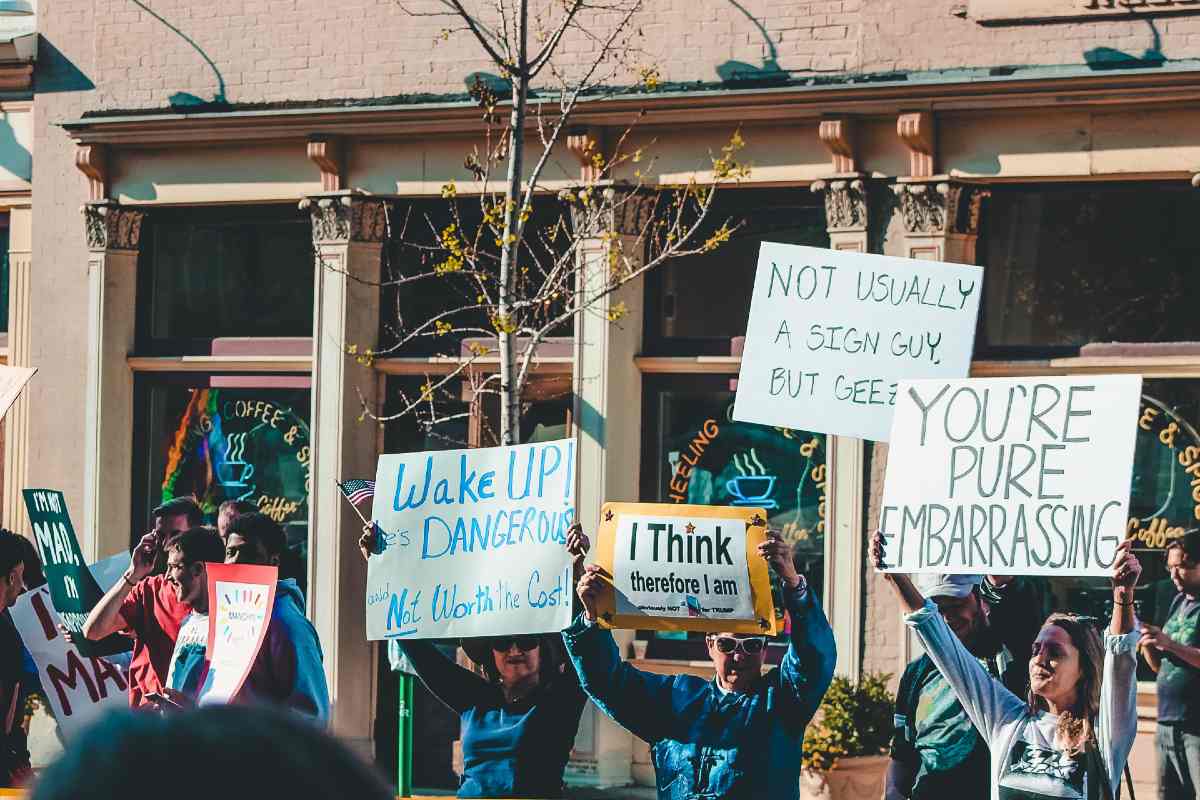 Donald Trump was one of Barack Obama's most vocal critics. He was quite proud of forcing the then president to release his birth certificate after claiming he was not fit to lead the country. But when it came time to prove his worth as the country's leader, he had more failures to show than achievements. Here are the top 25 biggest trump presidency failures.
1. Withdrawing from the Paris agreement
The United States of America joined the likes of Syria and Nicaragua when President Trump withdrew from the Paris Agreement on climate change. Over 200 countries signed the agreement in an attempt to curtail greenhouse gas emissions to contain global warming to two degrees Celsius. It was met with worldwide and nationwide criticism and led many to view the US and Trump as protecting the interest of fossil fuel shareholders.
2. Muslim travel ban
Within the first week of Trump being in office, he implemented a travel ban of travelers coming from six Muslim-majority countries: Libya, Syria, Sudan, Somalia, Iraq, Iran, and Yemen. It wreaks havoc within the country as well as abroad. Federal courts in California and Hawaii cited the travel ban to be unconstitutional and put a hold on it. Appeals to take the matter up to the Supreme Court have already begun.
3. Getting Mexico to pay for the border wall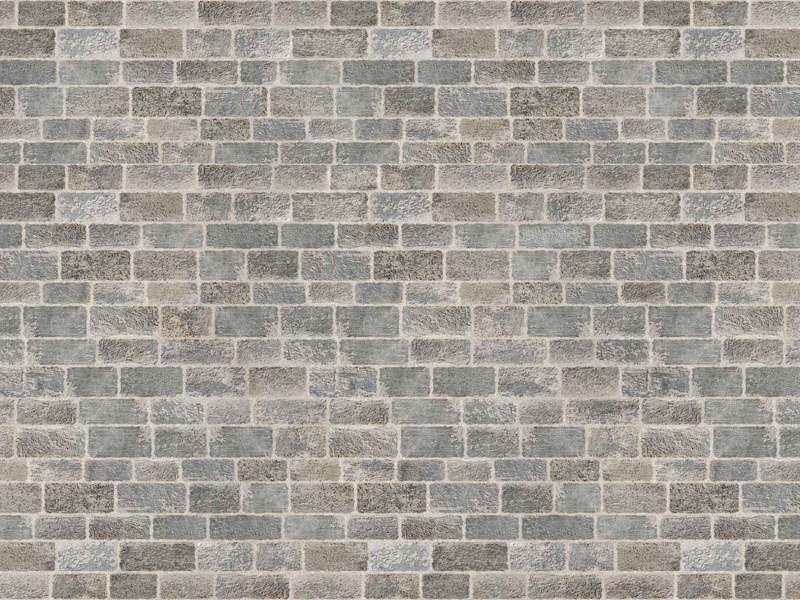 The great wall was Trump's rallying cry during his campaign. He vehemently promised voters that he will build a wall and Mexico will be the one to pay for it. Estimates put the total cost of the border wall close to $25 billion dollars to account for materials, labor, land acquisition, repairs, and new construction. Mexico was adamant that they would never pay for the border wall.
4. Repealing Obamacare
Getting rid of the Affordable Care Act, otherwise known as Obamacare, was a central goal to all Republicans who ran for office that year, including Trump. But drafting a new bill to replace Obamacare brought more challenges. It received numerous objections from senators and reported tension between Mr. Trump, Senate Majority Leader Mitch McConnell, and House Speaker Paul Ryan, efforts to replace Obamacare hit a roadblock.
5. Championing LGBT rights
Donal Trump tweeted in July 2016 claiming he would "fight for you" and arguing that Hilary Clinton would only be a disaster for LGBT rights. However, the administration failed to deliver on its promises. Medicaid Services and Centres for Medicare rolled back a rule recognizing same-sex marriage for visitation rights in care facilities. Trump also signed an executive order that bans transgender people from serving in the military.
6. Federal debt
During this presidential campaign back in 2016, Trump promised to eliminate the federal debt within eight years. Instead, it has skyrocketed because of Trump's $1.9 trillion tax cuts for corporations and the wealthy. He has since used the growing debt to threaten Social Security, Medicare, and Medicaid with budgetary cuts.
7. Trade deficit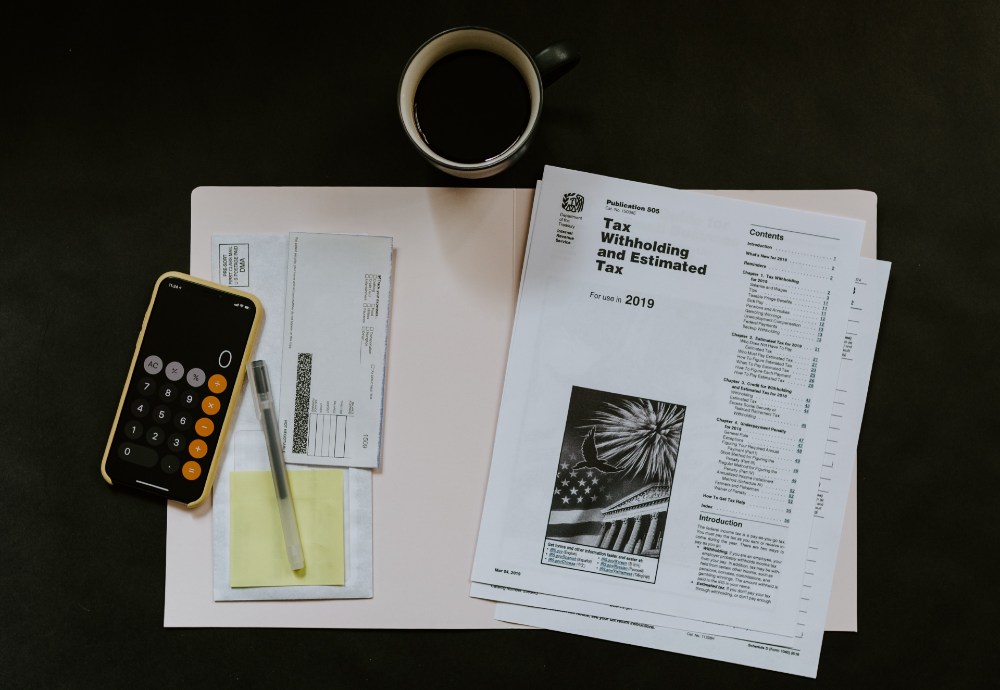 It is during Trump's presidency that Americans saw the highest trade deficit in its history. The country is now buying more goods and services from other countries than what it sells to the rest of the world. Bringing down the country's trade deficit was one of the things Trump promised during his campaign but failed to achieve during his time in office.
8. Tax law
Most Americans remain divided when the new tax law was passed in 2017. Public opinion leans a little more towards the negative, especially when it came to light that more tax breaks were going to be granted to wealthier Americans and the risk that was created for Social Security and Medicare.
9. Changes to SNAP
The Supplemental Nutrition Assistance Program, or SNAP, is a federal program aimed to help no- and low-income people have better access to quality food. The changes proposed by the Trump administration to the program worried a lot of people on how it would impact poor families, particularly children from low-income households.
10. False or misleading claims
The world is witness to Trump's troubled relationship with truth and facts. He has a well-documented record of embellishing many of his accomplishments. Since being elected as president, Trump has made at least 15,400 misleading or false claims, according to an analysis done by The Washington Post. He has falsely yet repeatedly claimed that he is responsible for the "greatest economy" in United States history. He has also taken credit for the steady economic growth that already began during the previous administration.
11. Charlottesville fiasco
One of the most controversial moments of Trump's presidency was his response to the deadly neo-Nazi rally which took place in Charlottesville, Virginia. His response sheds light on his controversial record when it comes to white supremacy and race relations. And it highlighted his struggle to bring the entire country together after tragedies. He blamed both sides for the violence that ensued which resulted in the death of a counterprotester, Heather Heyer. He was criticized by both sides for his failure to swiftly condemn white supremacist violence.
12. America's global image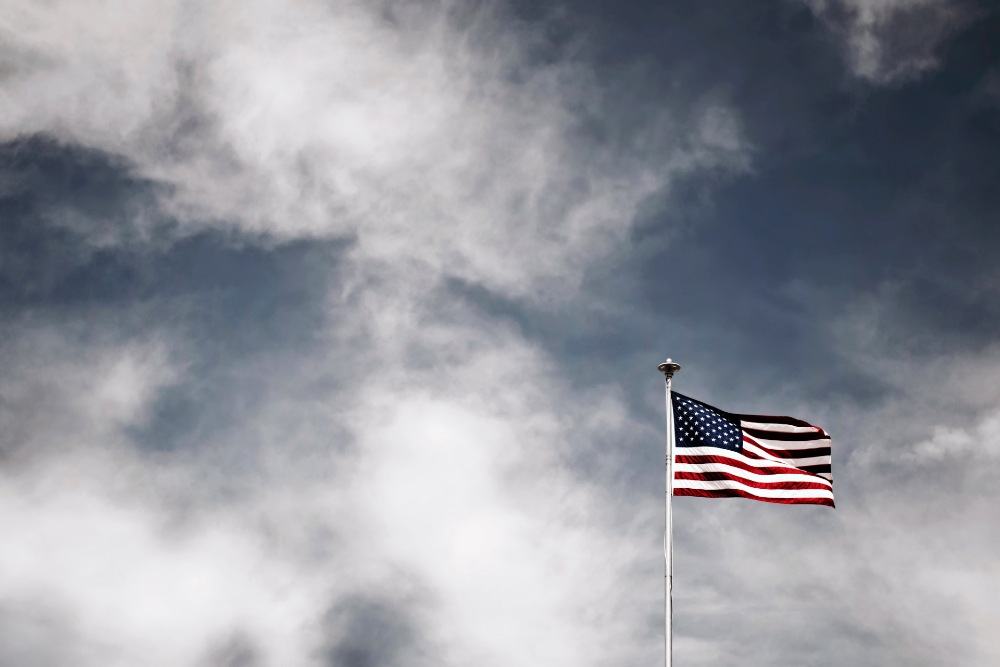 Under the leadership of Trump, America's global image has steadily declined due to his tendency to insult US allies and siding with dictators. A report from the Institute for Economics and Peace stated that confidence in American leadership has significantly declined since Trump was elected into office. Trump's antics which include pulling out of important landmark international agreements such as the Paris Agreement have pushed many important allies away and left the US isolated.
13. Separating families
During his campaign, Trump promised a hardline approach when it comes to reducing undocumented immigration into the US. His efforts to uphold that promise was met with international criticism and accusations of violating international law set by the UN and human rights abuses. His zero-tolerance approach on illegal border crossing caused at least 5,000 families to be separated, with children being placed in cages. Despite an executive order to stop family separation in June 2018, the fallout from the incident is still ongoing.
14. Death of children in US custody
One such fallout was the widespread condemnation of the conditions inside the detention facilities which led to the death of six migrant children. Children were forced to sleep on the floor in very crowded facilities, no adequate access to food or adequate health care, and extremely poor sanitation conditions.
15. Corporate investments
Trump said that corporations are going to invest their tax-cut savings. Instead, they spent a lot more money trying to buy back their shares of their own stock than they invested in facilities and new equipment. The stock buybacks didn't do much to boost the economy but it did increase bonuses to executives and payouts to rich investors.
16. Tax cut for middle America
The tax cut that Trump promised to middle-class American families never materialized. In fact, a preliminary analysis of the effects of the Tax Cuts and Jobs Act predicted that by 2027 most Americans will end up paying more.
17. Outsourcing jobs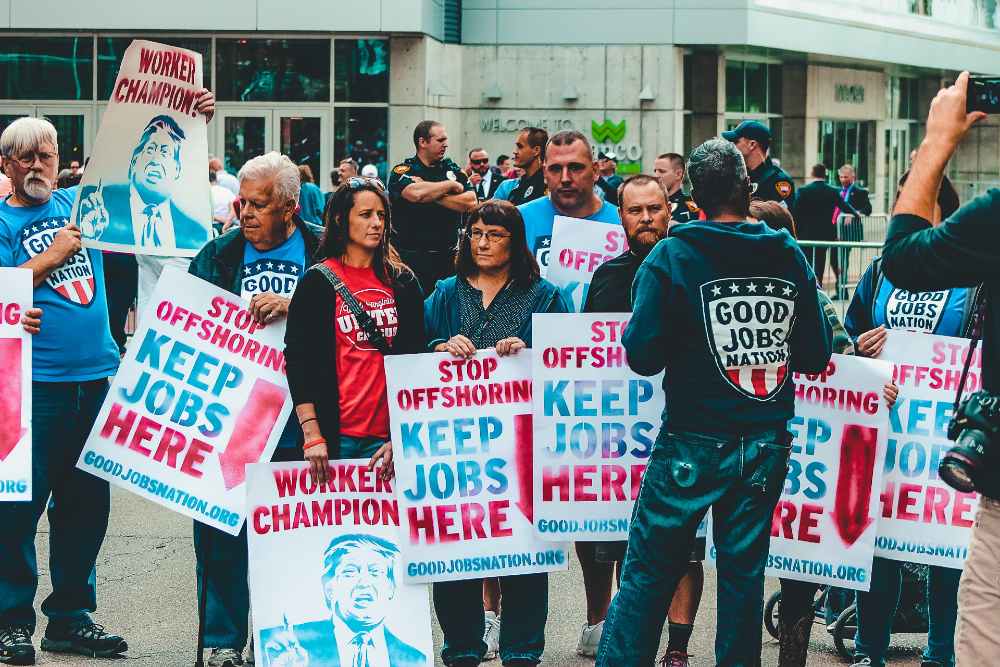 Trump promised to crack down on companies who were outsourcing jobs abroad and to keep jobs in the country. But because of his new tax law, it gave companies the incentives to expand their operations overseas. The resulting trade wars also helped to encourage companies to move their productions abroad.
18. Increasing wages
A lot of Trump supporters were promised an increase in wages up to $4,000 for the average American family. What happened instead was wages remained flat, adjusted for inflation. Meanwhile, corporate profits continue to soar high and the wealthy become even richer.
19. Approach to foreign policy
When it comes to dealings with other nations, Trump has a decidedly peculiar, almost reckless, approach. Most of his foreign policy strategies do more harm than good to American alliances. This is clearly evident in how he tackled state relations with Iran and his decision to pull out US troops in Syria.
20. Nuclear deal and Iran
The administration's decision to withdraw the country from the 2015 nuclear deal resulted in chaos throughout the Middle East. US allies heavily who signed the deal condemned the decision. Trump has failed to curtail Iran's aggression within the region. A series of incidents in the Persian Gulf resulted in escalating tensions between Tehran and Washington and helped sparked fears of an all-out war.
21. Pulling out US troops in Syria
Trump also made the decision to pull the troops out of Northern Syria, effectively abandoning US-allied Kurdish forces who took most of the brunt during the US-led campaign to fight ISIS. It resulted in a humanitarian crisis and left a security vacuum that Iran, Russian, and Syrian president and accused war criminal Bashar al-Assad benefited from.
22. Impeachment
On December 18, President Trump was impeached in the House of Representatives. The House approved two articles of impeachment against Trump. One was for abuse of power, the other was for obstruction of Congress. He urged Ukraine to conduct investigations on his political rivals by withholding $400 million of congressionally-approved military aid from the country, which was in the midst of fighting an ongoing war against pro-Russian separatists.
23. Response to the coronavirus pandemic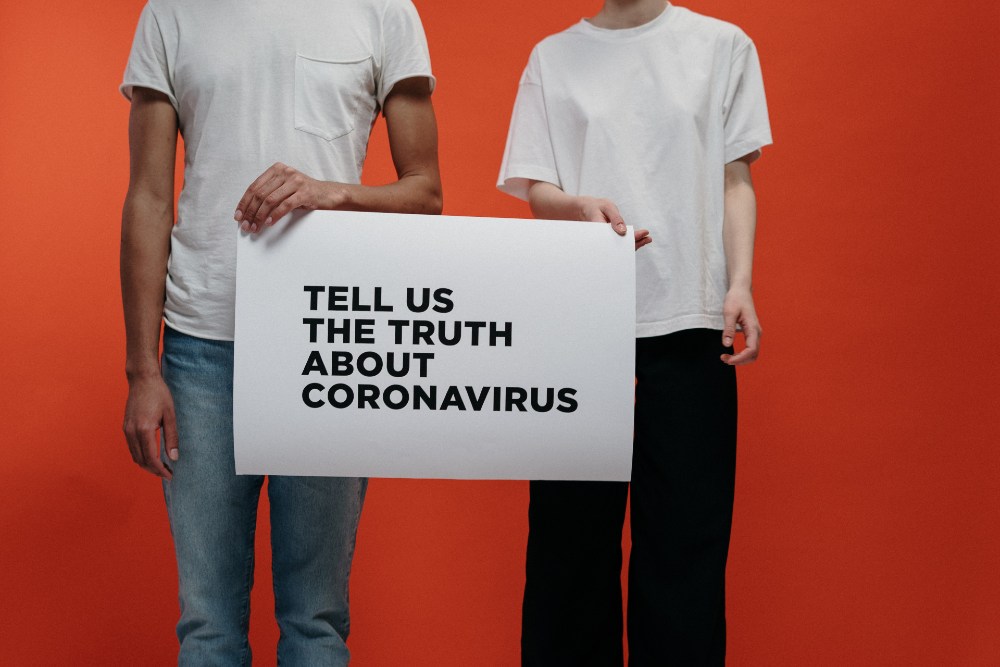 During the COVID-19 pandemic, every time Trump speaks, he only adds to the fear and chaos happening all around. He initially told Americans the virus was not serious. Then, he asserted his hunches about the available data. After which, he gave an assurance that a vaccine would be available within 12 to 18 months. Plus, he even forbade Europeans from entering the country. And he wrongly announced that Google was working on a website to help with testing. After every statement made by Trump, there was a need to clarify everything he said.
24. Mass testing
The administration's incompetence was highlighted once again during Trump's actions (or inactions) during the pandemic. The biggest glaring failure of the administration was in failing to have enough tests available to determine the infected and to screen others for possible exposure. In contrast, South Korea was conducting thousands of more tests per day than the US. The lack of tests led to authorities failing to understand the scope of the pandemic and to take necessary steps to curb its spread.
25. Numerous embarrassing gaffes
Trump once confused 9/11 with 7 Eleven during a campaign rally back in 2016. He mistook the Virgin Islands as a separate nation and not part of US territory. During a press briefing, he inaccurately stated that the 1918 Spanish Flu helped end World War II. And to celebrate his wife's return to the White House after a stint in the hospital for a kidney condition, Trump misspelled Melania, referring to her as Melanie. These and many more helped erode the credibility of Trump's position.
8 Best Word Processing Software to Use in 2023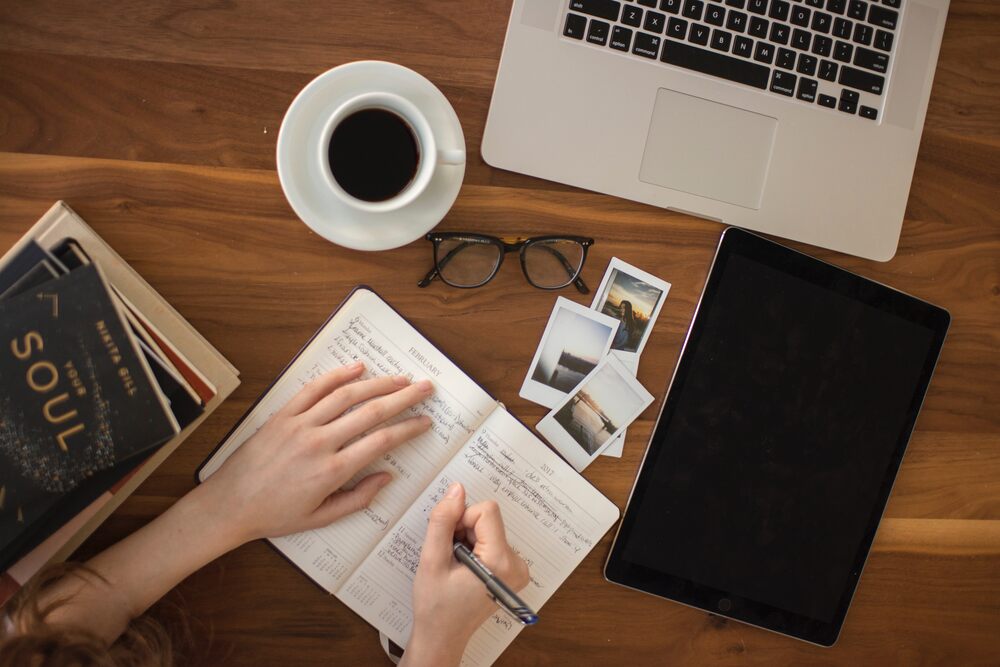 The amount of documents written in an organization comes in large volumes. Managers, marketers, entrepreneurs, and individuals jot down quick notes or write long-form content daily. With the help of word processing software, this mundane and time-consuming task is made easier and faster. Here are free and paid word-processing software tools you can try.
1. Google Docs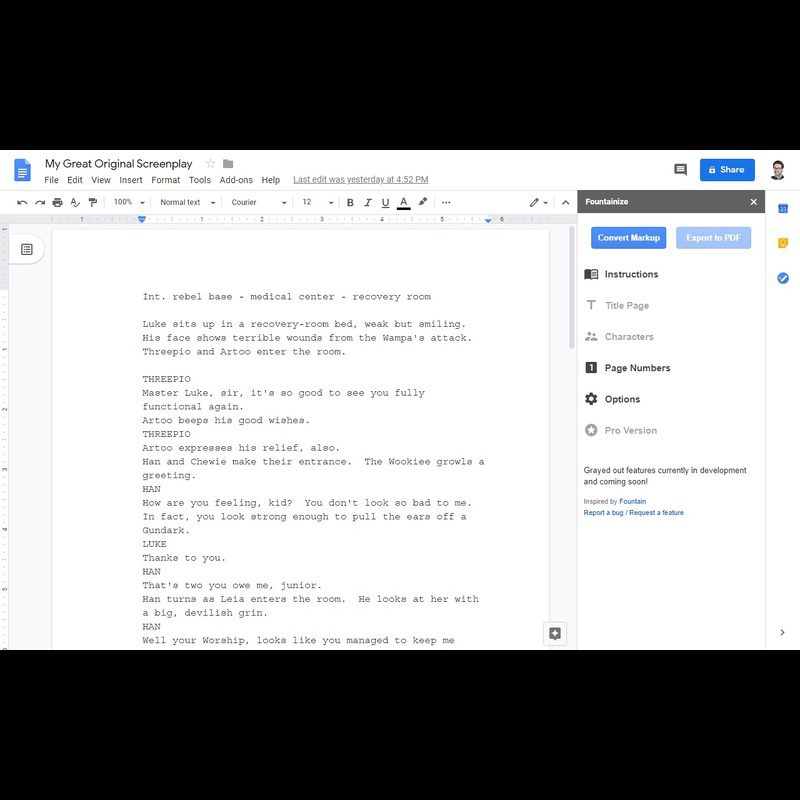 Everyone has undeniably heard of Google Docs. This cloud-based word-processing program is a team's go-to for collaborating on documents. It has a clean interface packed with many helpful features when editing your document. Since it's cloud-based, you can access it anywhere and from any device with a Google Doc app.
Features:
Templates for faster writing
Table of content for easy navigation
Work in offline mode
Personal dictionary
Voice typing to enter text
Bookmarks for quick reference
Version history to monitor changes
E-signature tool
Pricing:
Business Starter $5.40/user/month
Business Standard $10.80/user/month
Business Plus $18/user/month
Enterprise (Contact sales)
Visit website.
2. Microsoft Word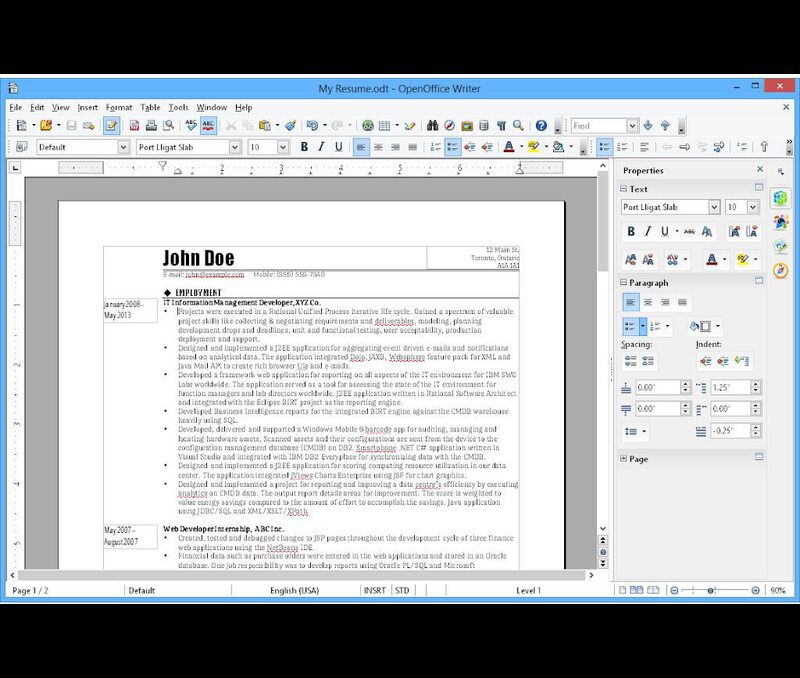 Image Credit: TechRepublic
Microsoft Word was one of the first-ever word-processing platforms before the cloud-based online tools took over. It's a powerful word processor that anyone can use, from jotting down notes and writing meeting minutes to creating blog posts and reports.
Features:
Check grammar, capitalization, spelling, punctuation, and more
Share documents with anyone
Add comments and suggest changes in real-time
Save documents to OneDrive so that anyone can access them from any device
Offers customizable templates and content
Pricing:
Microsoft 365 Apps for Business $8.25/user/month
Microsoft 365 Business Standard $10/user/month
Visit website.
3. Grammarly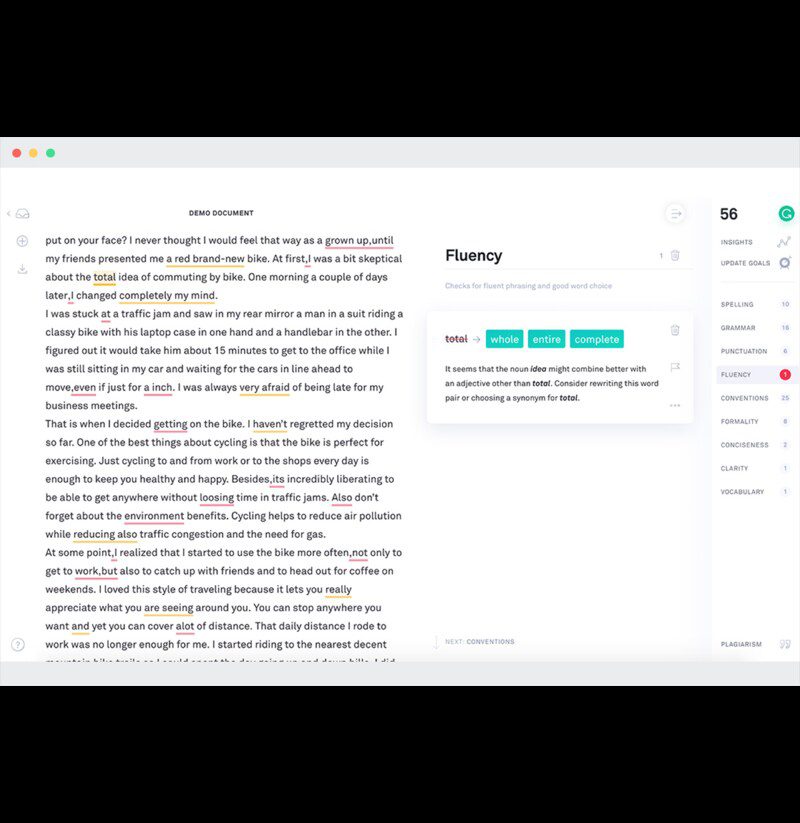 Image Credit: UIT
Writers, editors, entrepreneurs, and marketers have used Grammarly to proofread and edit write-ups. The best thing about this word-processing software is it provides fantastic integrations with many other apps. It can be downloaded as a browser extension to ensure everything is error-free.
Features:
Catch grammatical errors, typos, insufficient punctuation, etc.
Full-sentence rewrites for hard-to-read sentences
Custom style guides to ensure a unified voice within the team
Available in more than 500,000 web, desktop, and mobile applications
Pricing:
Free
Premium $12/month
Business $15/month
Visit website.
4. Scrivener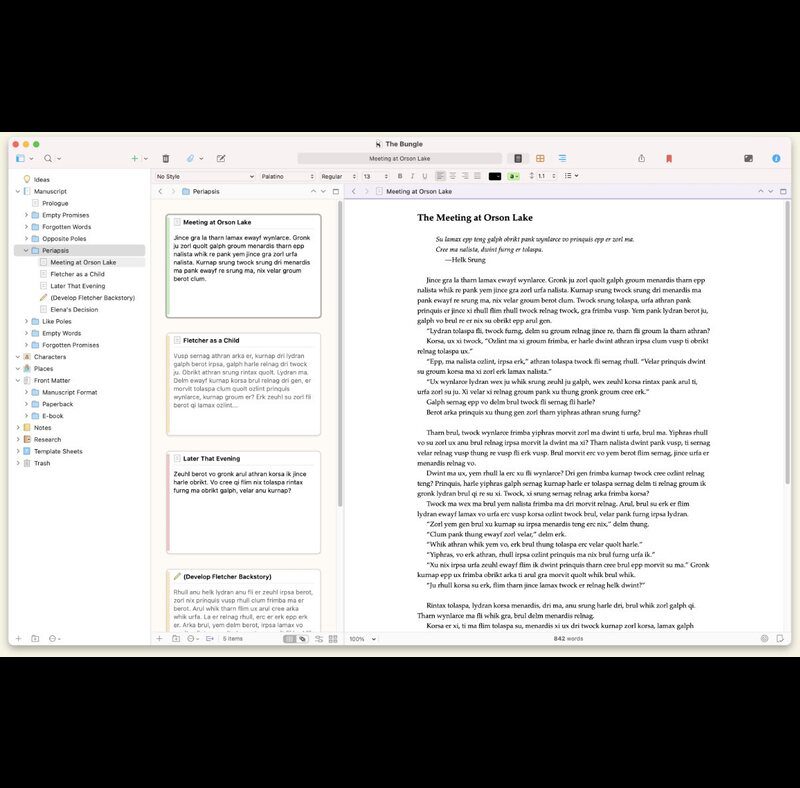 With versatility at its core, Scrivener caters to all kinds of writers. This word-processing program is tailored for long-form writing projects and fits lawyers, novelists, and blog writers. Users love this tool because it helps you compose thoughts and ideas by allowing you to scribble anything that comes up and squeeze it into the right place later.
Features:
Powerful software that lets you gather writing materials and browse various parts
Familiar text editing
Use Styles to indent block quotes and make texts smaller at the same time
Import writing projects from other apps to Scrivener projects
Use the Corkboard to work with synopses you've written
Check the overview of your manuscripts through Outliner
Create templates and icons for new sections
Keep track of progress like word count or writing history
Take a snapshot before revising your docs so you can return to the former version
Pricing:
30-day free trial
Standard License for macOS $59.99
Educational License for macOS $50.99
Visit website.
5. Dropbox Paper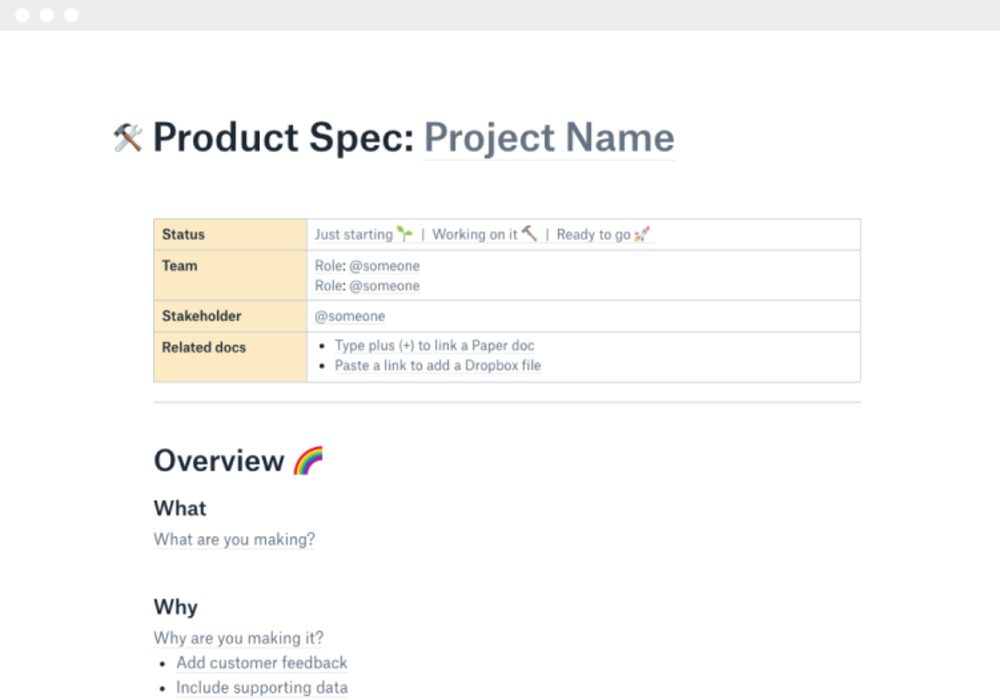 Image Credit: Capterra
Dropbox is one of the leading cloud-based services online, and Dropbox Paper is nothing new in companies worldwide. This is where you can keep everything on the same page by gathering all your meetings, docs, minutes, agenda, and task assignments in one place. This co-editing tool is also free, which makes it an even better alternative for startups!
Features:
Enjoy task management tools that let you add due dates, assign tasks, and mention people
Use annotations and emojis to add comments to any part of an image
Integrates with your meeting calendar so you can easily find the particular document for a meeting
Drop a link from your Pinterest board, YouTube channel, SoundCloud, or Google Map
Capture inspiration on tablets and phones
Transform docs into presentations
Pricing:
Visit website.
6. ProWritingAid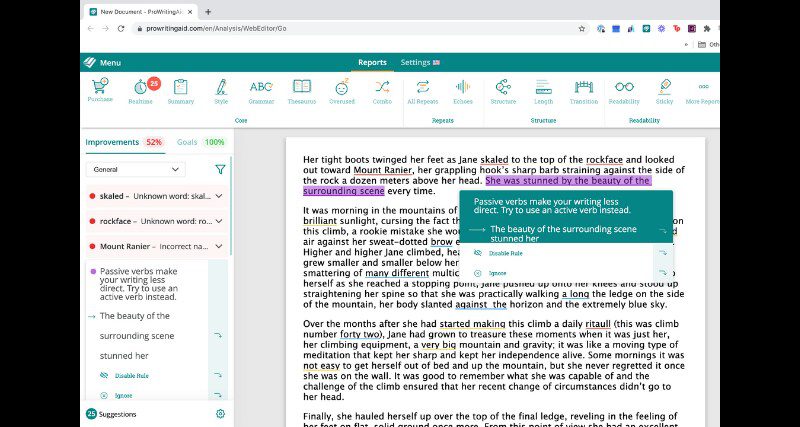 ProWritingAid is a robust word processor that offers unique features you won't find elsewhere. It is built for every writer, and this tool dramatically improves your writing.
Features:
Over thousands of spelling, grammar, and readability improvements
20 in-depth writing reports
Use hand-coded rules to help you with your writing style and strength
Enjoy in-app suggestions, videos, quizzes, and explanations
Find the right words through Word Explorer and contextual Thesaurus
Integrate with other apps, such as Open Office, Google Docs, Scrivener, etc.
Install as browser extensions
Use data visualization for an in-depth understanding of writing projects
Pricing:
Visit website.
7. Evernote Web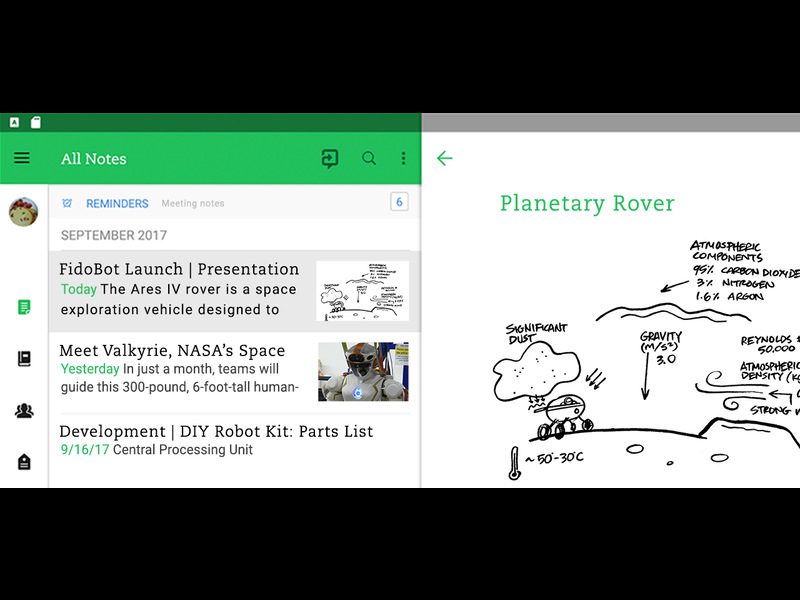 The genius behind Evernote was aware of the growing amount of information online and how the human brain couldn't contain it. And this is why Evernote was born. It is meant to save your quick notes, schedules, and tasks in one place.
Features:
Create a space for your essential ideas and information
Quickly search your notes via keyword tags
Add images, files, and to-do lists to notes
Flexible organization
Annotate and save images, web pages, and PDFs via the Web Clipper feature
App integrations, including Slack, Outlook, Zapier, Google Drive, Gmail, Zapier, etc.
Pricing:
Free
Premium $7.99/month
Premium Professional $9.99/month
Visit website.
8. JotterPad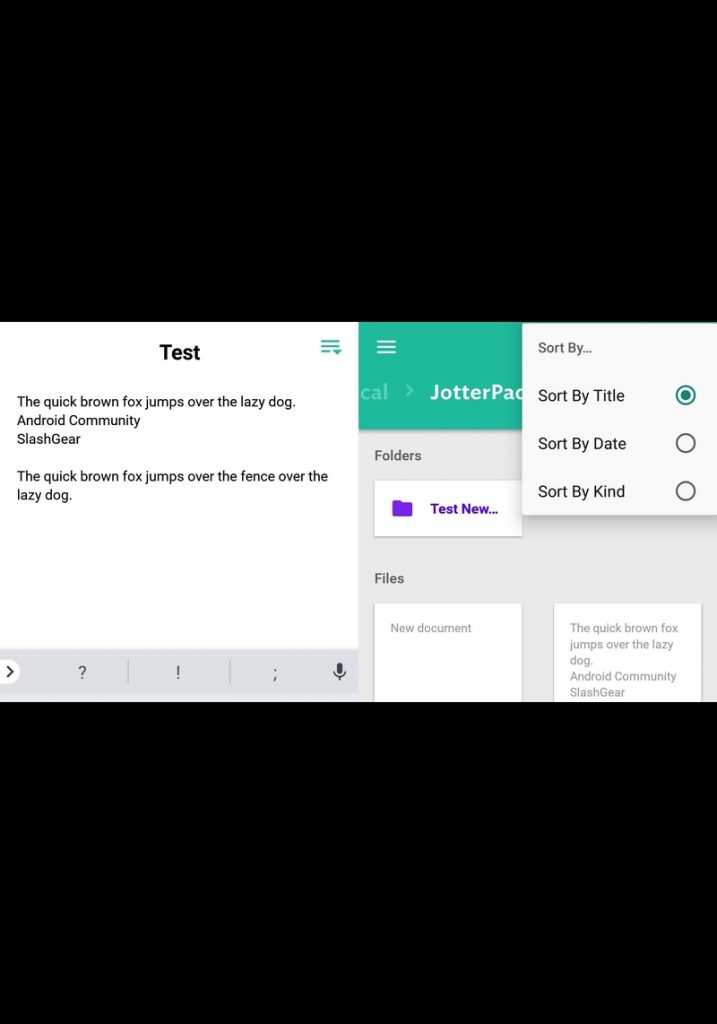 Image Credit: Android Community
Android users can make JotterPad their writing assistant. It lets you format your texts into MLA or APA papers, articles, mindmaps, screenplays, books, presentation slides, and more. This word-processing application is convenient as you can access it from any device, allowing ideas to flow.
Features:
Simple text formatting via Lightweight Markup
Seamless integration with Google Drive, Microsoft OneDrive, Dropbox, etc.
Powerful integrated plugins
Brainstorm and generate content with Wizard A.I.
Embed images to markdown files
Quick Research lets you search words
Export to multiple formats
Create formatted eBooks
Over 100 beautiful-designed templates
Pricing:
Free
Monthly plan costs $6.99
Annual plan costs $29.99
Visit website.
FN Meka, the world's first AI rapper, gets booted out by record label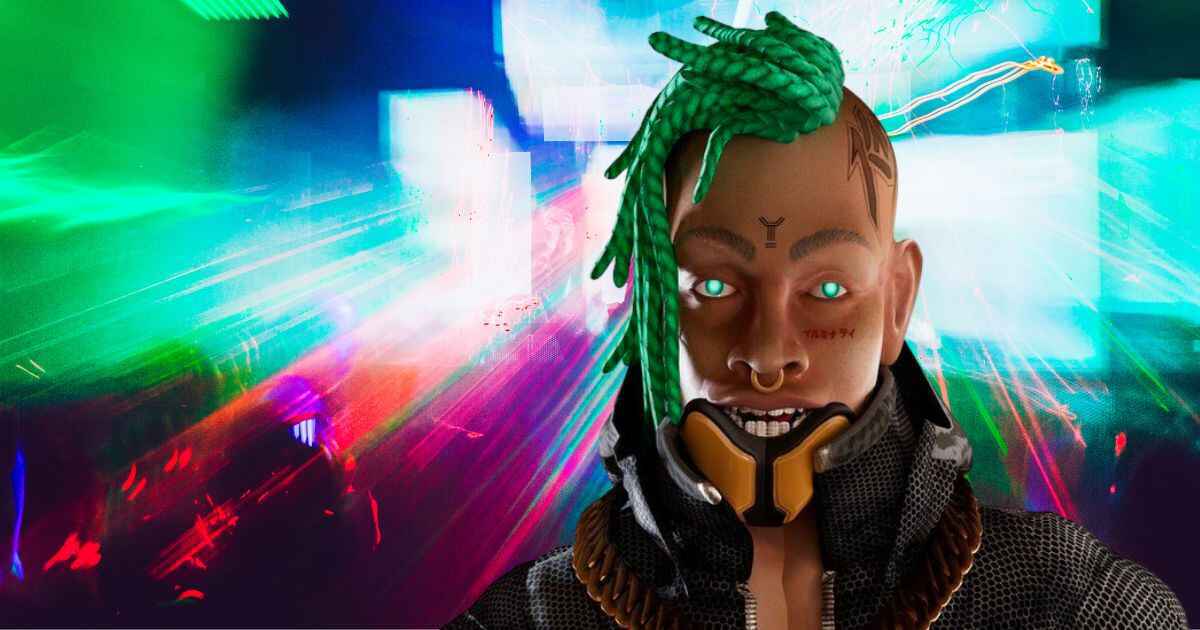 It's not unusual for companies to use artificial intelligence (AI) to create artist personas. In the 2022 VMAs, Eminem and Snoop Dogg performed in the metaverse with their digital alter egos. And AI rappers are no different. In April 2019, FN Meka debuted as the world's first AI-powered rapper. 
Soon enough, he gained a huge following on Tiktok for his Hypebeast aesthetic and larger-than-life personality. In 2021, his Tiktok ballooned to 10 million followers. His popularity prompted Capital Records to sign him on August 14 this year. But, internet users began pulling up records of his questionable online behavior. Ten days later, his label booted him out.
Here's how it happened.
Apparently, AI rappers exist.
FN Meka's concept isn't a true original. In fact, when it comes to virtual rap avatars, you'd probably think of British rap group Gorillaz first.
Brandon Le created the AI rapper avatar to sell non-fungible tokens. However, executive Anthony Martini led the avatar to new heights. Martini signed the rapper to Factory New, a record label he made for virtual artists.
His first single, "Florida Water," features Gunna and Cody "Cix" Conrod, a Fortnite player. On the day FN Meka signed the deal, the single was released.
The rapper is the first artist to sign in Factory New.
The downfall
A few days after his new record deal, Industry Blackout, an online activist group, called out FN Meka over his questionable actions.
For one, the AI rapper had used the N-word in several of his songs, including his first single. He also mocked police brutality and posted a picture of himself being beaten up by the police.
Plus, FN Meka was criticized for racially stereotyping Black people because of his appearance and aesthetic. Furthermore, rumors began circulating that no actual Black people were involved in his creation in the first place.
Other news outlets also criticized the AI rapper for collaborating with Gunna, who is in jail for racketeering.
The record company has since dropped him. In a statement, the record label offered "their deepest apologies to the Black community." Because of FN Meka's actions, the label has cut ties with him "effective immediately."
More and more problems
It doesn't end there.
Kyle the Hooligan has come forward as the voice behind FN Meka. And the rapper has dropped new information on the issue. He alleges that the company did not pay him for the first three songs he made for the AI rapper. He also claims to have been ghosted by the creators at around 2021, when FN Meka just started gaining traction.
Of course, this comes as a surprise. Factory New claims that the AI writes the song while the humans only perform it.
Kyle doesn't know who currently voices FN Meka, and he hasn't probed it. What we know for sure, though, is that the rapper is based on other trendy rappers like Ice Narco, Lil Pump, and 6ix9ine.
On August 28, Kyle the Hooligan announced that he would file a lawsuit against Brandon Le and Factory New.
There's a sort of irony in FN Meka. The AI rapper, voiced by a Black artist, is the product of white creators. And some activists and critics even call the AI rapper a new form of blackface. Here, critics argue that anyone can use and adopt Blackness without being Black. Today, a majority of FN Meka's music and videos have been deleted from TikTok. Martini has also walked away from Factory New and FN Meka, leaving the rapper's fate hanging in the air.
California to cover canals with solar panels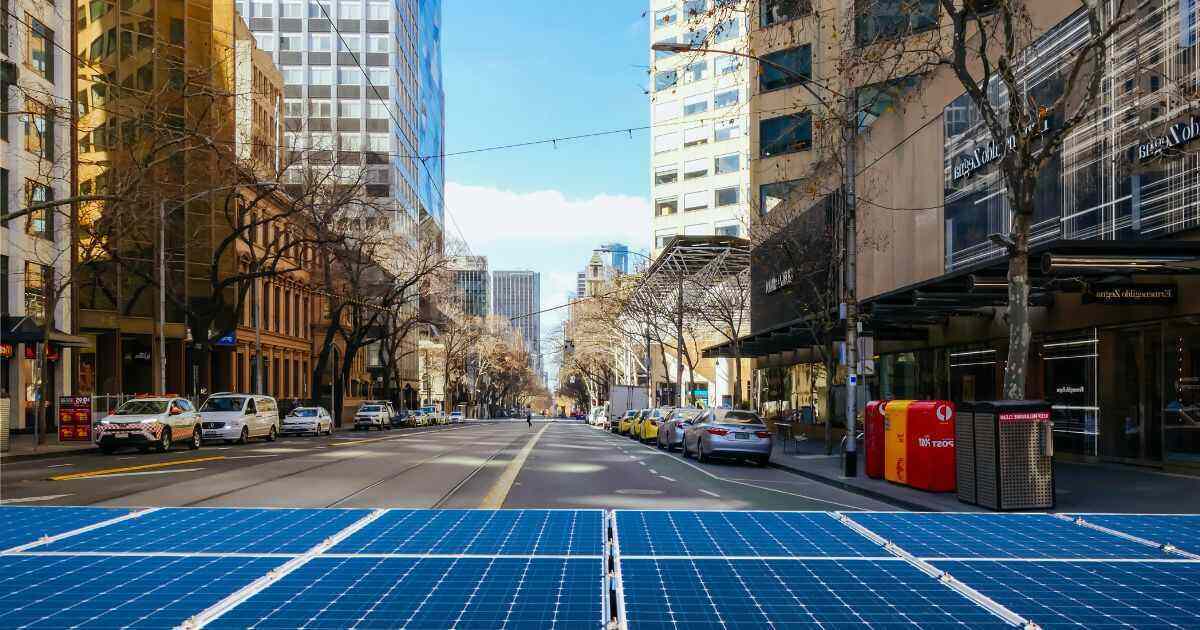 California will pilot a project covering its canals with solar panels to combat dry spells.
Project Nexus, based in the Turlock Irrigation District, is a $20 million project that will start in October. The state-funded program is a solution to Western North California's worst drought problem in 1,200 years. It will begin at two locations: a 0.3-mile span along the town of Hickman and a mile-long canal in Ceres.
With the California solar panels, the state hopes to protect its water sources. If the project is a success, it can also pave the way to making clean energy.
Water problems
California has been a historically dry region. In fact, the state's water supply is only thanks to the 20th-century structures that delivered water from the north to the arid south. Today, the state has a network of canals that is 4,000 miles long, giving water to residents and farms.
But drought issues significantly heightened in 2015, when a primary dry spell hit the state. During this time, around 58% of residents said they were affected at least somewhat by the shortage. This event caused ex-Gov. Jerry Brown made it mandatory for cities and towns to cut water use by 25 percent. 
Now, because of man-made climate change, it's harder for people to access water. In fact, a recent poll has found that 7 in 10 Californians said California's water shortage is 'extremely serious.'
The California solar panels are the first project of its kind in the United States, according to Brandi McKuin, a Merced project scientist from the University of California. A paper that McKuin published in 2021 was the inspiration behind the Turlock project.
Not the first
A similar project in Gujarat, a West Indian state, inspired the California solar panels. In 2014, the pilot project erected solar panels over a 750m canal in the Vadodara district. 
Here, the project used panels to supply energy for small towns. Because of the panels, the project also helped residents save water from a nearby river. Today, eight other Indian states want to adopt the solar canal project.
A plan for the future
Canal covers provide a lot of benefits. For one, it would prevent water from evaporating. Not only that, but it's also a great way to avoid using empty land for solar farms. McKuin adds that the California solar panels can even reduce algae and weed growth in the canals.
Apart from that, the California solar panels will also help meet the state's climate goals. The state aims to make 50 percent clean energy by 2025 and 60 percent by 2030. With this, it may be a win for California solar news.
Hence, if all 4,000 miles of canals were covered with solar panels, it would produce 13 gigawatts of clean energy. This is around half the state needs to meet its climate goals. Apart from that, a gigawatt can power 750,000 homes.
McKuin's research also said that having solar panels will save 63 billion gallons of water. This is enough to supply water to 2 million people and irrigate 20,000 acres of cropland.
Because of California's heat waves, it's now more open to using solar panels in both the public sector and private homes. Solar news in California 2022 has mostly been about blackouts and power outages. Because of this, even a California solar tax has been issued. 
When scaled up, the Turlock project can serve as a blueprint for future efforts across the country. It may even bring the relief that locals have been looking for.
For other stories, read more here at Owner's Mag!