25 Biggest Failures of the Trump Presidency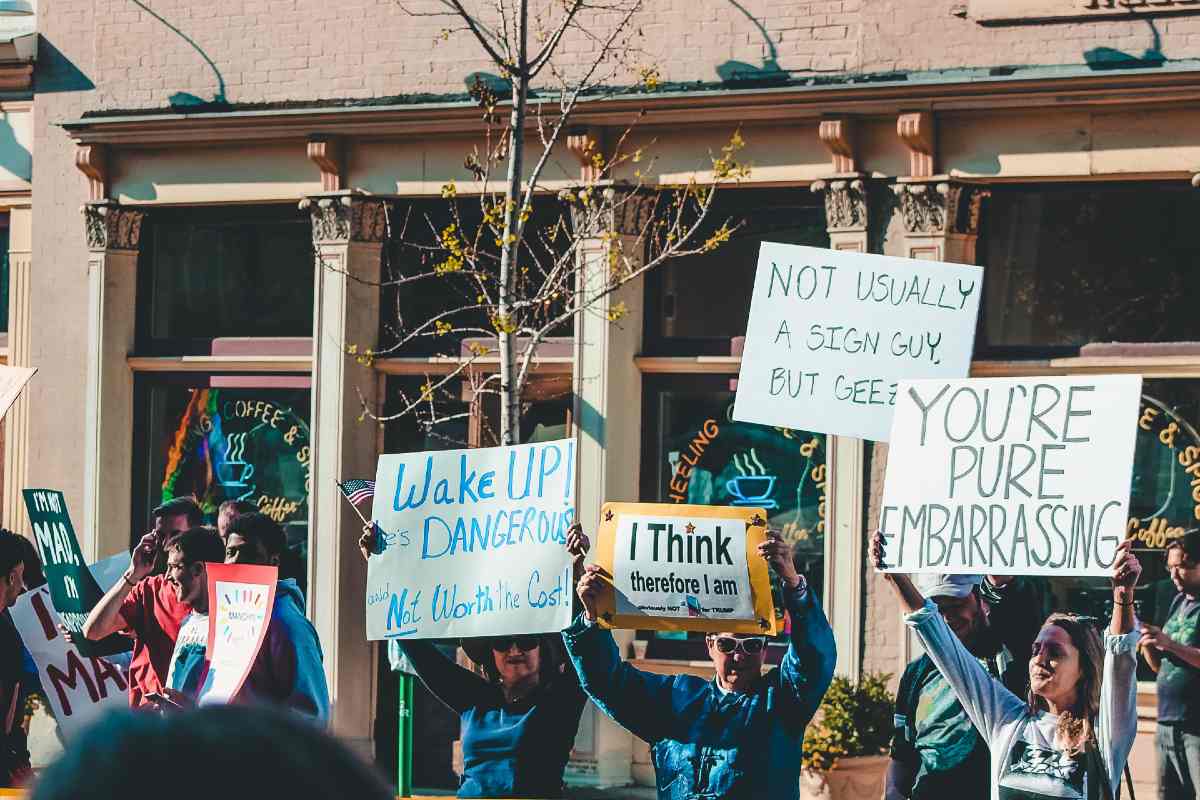 Donald Trump was one of Barack Obama's most vocal critics. He was quite proud of forcing the then president to release his birth certificate after claiming he was not fit to lead the country. But when it came time to prove his worth as the country's leader, he had more failures to show than achievements. Here are the top 25 biggest trump presidency failures.
1. Withdrawing from the Paris agreement
The United States of America joined the likes of Syria and Nicaragua when President Trump withdrew from the Paris Agreement on climate change. Over 200 countries signed the agreement in an attempt to curtail greenhouse gas emissions to contain global warming to two degrees Celsius. It was met with worldwide and nationwide criticism and led many to view the US and Trump as protecting the interest of fossil fuel shareholders.
2. Muslim travel ban
Within the first week of Trump being in office, he implemented a travel ban of travelers coming from six Muslim-majority countries: Libya, Syria, Sudan, Somalia, Iraq, Iran, and Yemen. It wreaks havoc within the country as well as abroad. Federal courts in California and Hawaii cited the travel ban to be unconstitutional and put a hold on it. Appeals to take the matter up to the Supreme Court have already begun.
3. Getting Mexico to pay for the border wall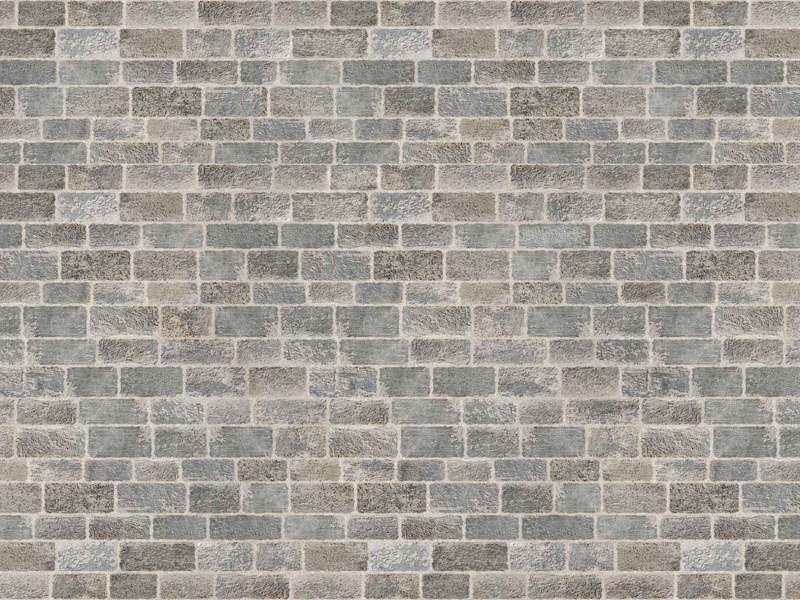 The great wall was Trump's rallying cry during his campaign. He vehemently promised voters that he will build a wall and Mexico will be the one to pay for it. Estimates put the total cost of the border wall close to $25 billion dollars to account for materials, labor, land acquisition, repairs, and new construction. Mexico was adamant that they would never pay for the border wall.
4. Repealing Obamacare
Getting rid of the Affordable Care Act, otherwise known as Obamacare, was a central goal to all Republicans who ran for office that year, including Trump. But drafting a new bill to replace Obamacare brought more challenges. It received numerous objections from senators and reported tension between Mr. Trump, Senate Majority Leader Mitch McConnell, and House Speaker Paul Ryan, efforts to replace Obamacare hit a roadblock.
5. Championing LGBT rights
Donal Trump tweeted in July 2016 claiming he would "fight for you" and arguing that Hilary Clinton would only be a disaster for LGBT rights. However, the administration failed to deliver on its promises. Medicaid Services and Centres for Medicare rolled back a rule recognizing same-sex marriage for visitation rights in care facilities. Trump also signed an executive order that bans transgender people from serving in the military.
6. Federal debt
During this presidential campaign back in 2016, Trump promised to eliminate the federal debt within eight years. Instead, it has skyrocketed because of Trump's $1.9 trillion tax cuts for corporations and the wealthy. He has since used the growing debt to threaten Social Security, Medicare, and Medicaid with budgetary cuts.
7. Trade deficit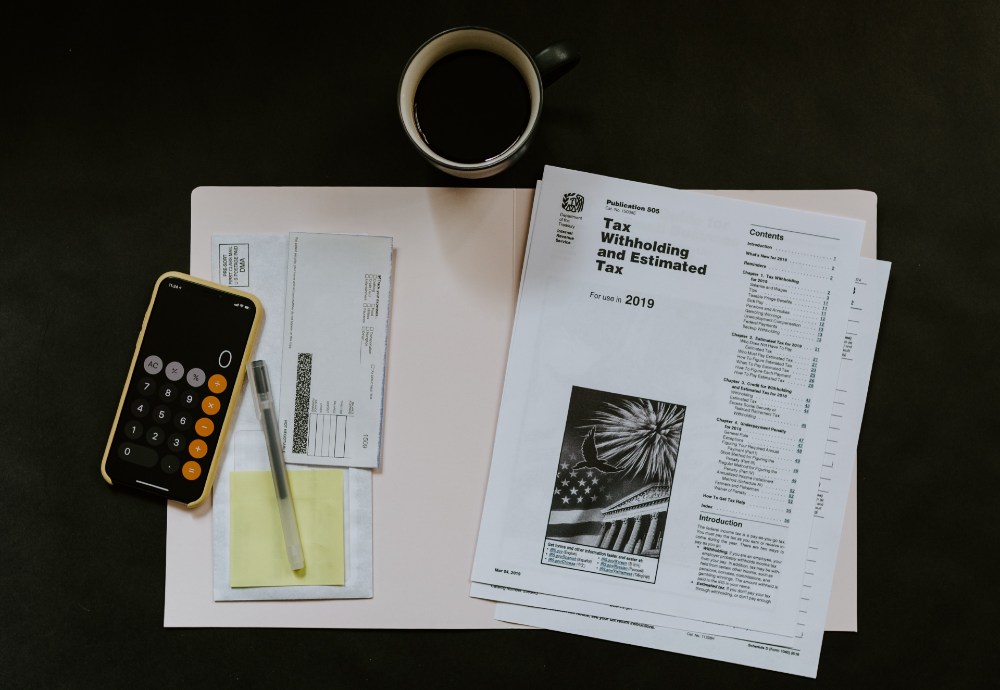 It is during Trump's presidency that Americans saw the highest trade deficit in its history. The country is now buying more goods and services from other countries than what it sells to the rest of the world. Bringing down the country's trade deficit was one of the things Trump promised during his campaign but failed to achieve during his time in office.
8. Tax law
Most Americans remain divided when the new tax law was passed in 2017. Public opinion leans a little more towards the negative, especially when it came to light that more tax breaks were going to be granted to wealthier Americans and the risk that was created for Social Security and Medicare.
9. Changes to SNAP
The Supplemental Nutrition Assistance Program, or SNAP, is a federal program aimed to help no- and low-income people have better access to quality food. The changes proposed by the Trump administration to the program worried a lot of people on how it would impact poor families, particularly children from low-income households.
10. False or misleading claims
The world is witness to Trump's troubled relationship with truth and facts. He has a well-documented record of embellishing many of his accomplishments. Since being elected as president, Trump has made at least 15,400 misleading or false claims, according to an analysis done by The Washington Post. He has falsely yet repeatedly claimed that he is responsible for the "greatest economy" in United States history. He has also taken credit for the steady economic growth that already began during the previous administration.
11. Charlottesville fiasco
One of the most controversial moments of Trump's presidency was his response to the deadly neo-Nazi rally which took place in Charlottesville, Virginia. His response sheds light on his controversial record when it comes to white supremacy and race relations. And it highlighted his struggle to bring the entire country together after tragedies. He blamed both sides for the violence that ensued which resulted in the death of a counterprotester, Heather Heyer. He was criticized by both sides for his failure to swiftly condemn white supremacist violence.
12. America's global image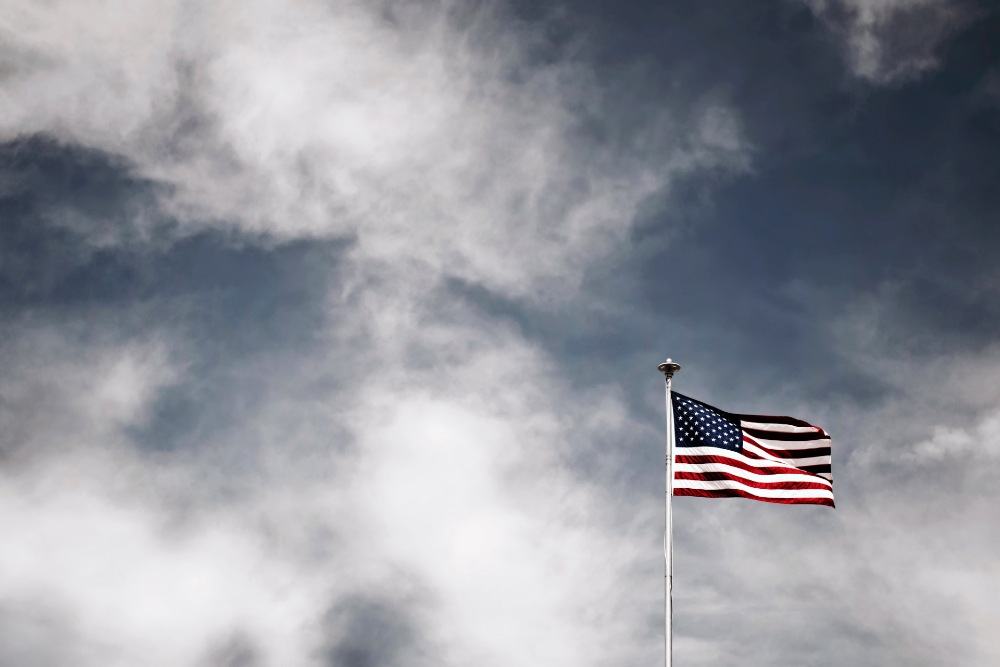 Under the leadership of Trump, America's global image has steadily declined due to his tendency to insult US allies and siding with dictators. A report from the Institute for Economics and Peace stated that confidence in American leadership has significantly declined since Trump was elected into office. Trump's antics which include pulling out of important landmark international agreements such as the Paris Agreement have pushed many important allies away and left the US isolated.
13. Separating families
During his campaign, Trump promised a hardline approach when it comes to reducing undocumented immigration into the US. His efforts to uphold that promise was met with international criticism and accusations of violating international law set by the UN and human rights abuses. His zero-tolerance approach on illegal border crossing caused at least 5,000 families to be separated, with children being placed in cages. Despite an executive order to stop family separation in June 2018, the fallout from the incident is still ongoing.
14. Death of children in US custody
One such fallout was the widespread condemnation of the conditions inside the detention facilities which led to the death of six migrant children. Children were forced to sleep on the floor in very crowded facilities, no adequate access to food or adequate health care, and extremely poor sanitation conditions.
15. Corporate investments
Trump said that corporations are going to invest their tax-cut savings. Instead, they spent a lot more money trying to buy back their shares of their own stock than they invested in facilities and new equipment. The stock buybacks didn't do much to boost the economy but it did increase bonuses to executives and payouts to rich investors.
16. Tax cut for middle America
The tax cut that Trump promised to middle-class American families never materialized. In fact, a preliminary analysis of the effects of the Tax Cuts and Jobs Act predicted that by 2027 most Americans will end up paying more.
17. Outsourcing jobs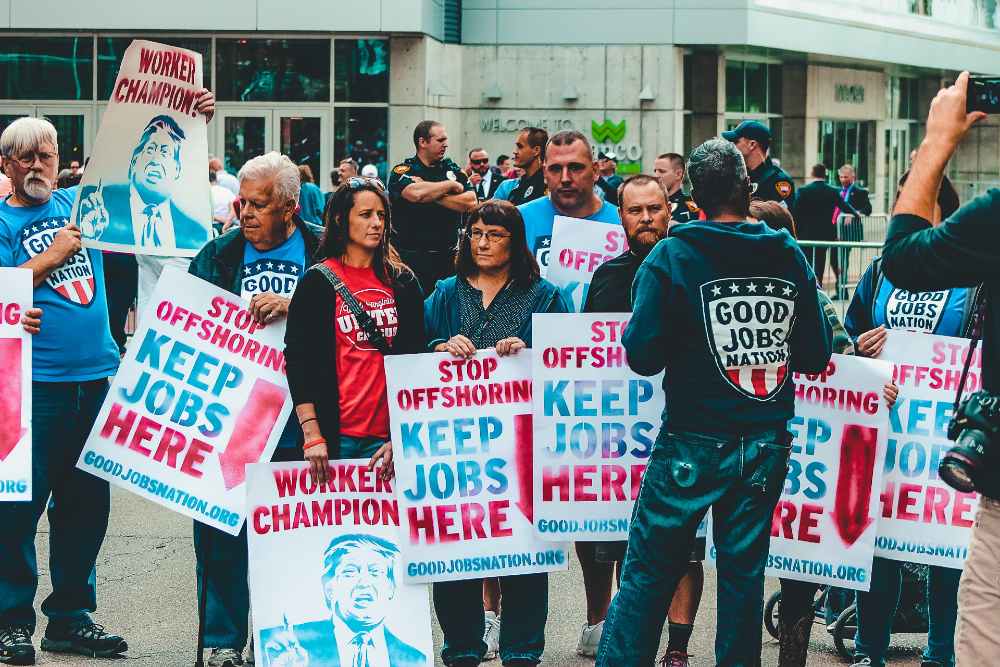 Trump promised to crack down on companies who were outsourcing jobs abroad and to keep jobs in the country. But because of his new tax law, it gave companies the incentives to expand their operations overseas. The resulting trade wars also helped to encourage companies to move their productions abroad.
18. Increasing wages
A lot of Trump supporters were promised an increase in wages up to $4,000 for the average American family. What happened instead was wages remained flat, adjusted for inflation. Meanwhile, corporate profits continue to soar high and the wealthy become even richer.
19. Approach to foreign policy
When it comes to dealings with other nations, Trump has a decidedly peculiar, almost reckless, approach. Most of his foreign policy strategies do more harm than good to American alliances. This is clearly evident in how he tackled state relations with Iran and his decision to pull out US troops in Syria.
20. Nuclear deal and Iran
The administration's decision to withdraw the country from the 2015 nuclear deal resulted in chaos throughout the Middle East. US allies heavily who signed the deal condemned the decision. Trump has failed to curtail Iran's aggression within the region. A series of incidents in the Persian Gulf resulted in escalating tensions between Tehran and Washington and helped sparked fears of an all-out war.
21. Pulling out US troops in Syria
Trump also made the decision to pull the troops out of Northern Syria, effectively abandoning US-allied Kurdish forces who took most of the brunt during the US-led campaign to fight ISIS. It resulted in a humanitarian crisis and left a security vacuum that Iran, Russian, and Syrian president and accused war criminal Bashar al-Assad benefited from.
22. Impeachment
On December 18, President Trump was impeached in the House of Representatives. The House approved two articles of impeachment against Trump. One was for abuse of power, the other was for obstruction of Congress. He urged Ukraine to conduct investigations on his political rivals by withholding $400 million of congressionally-approved military aid from the country, which was in the midst of fighting an ongoing war against pro-Russian separatists.
23. Response to the coronavirus pandemic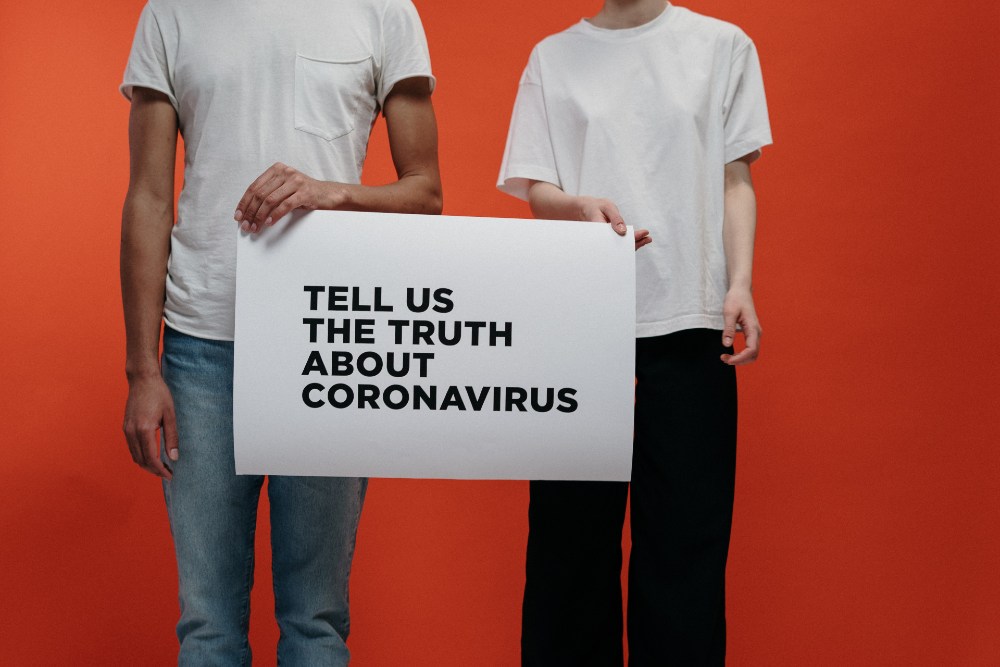 During the COVID-19 pandemic, every time Trump speaks, he only adds to the fear and chaos happening all around. He initially told Americans the virus was not serious. Then, he asserted his hunches about the available data. After which, he gave an assurance that a vaccine would be available within 12 to 18 months. Plus, he even forbade Europeans from entering the country. And he wrongly announced that Google was working on a website to help with testing. After every statement made by Trump, there was a need to clarify everything he said.
24. Mass testing
The administration's incompetence was highlighted once again during Trump's actions (or inactions) during the pandemic. The biggest glaring failure of the administration was in failing to have enough tests available to determine the infected and to screen others for possible exposure. In contrast, South Korea was conducting thousands of more tests per day than the US. The lack of tests led to authorities failing to understand the scope of the pandemic and to take necessary steps to curb its spread.
25. Numerous embarrassing gaffes
Trump once confused 9/11 with 7 Eleven during a campaign rally back in 2016. He mistook the Virgin Islands as a separate nation and not part of US territory. During a press briefing, he inaccurately stated that the 1918 Spanish Flu helped end World War II. And to celebrate his wife's return to the White House after a stint in the hospital for a kidney condition, Trump misspelled Melania, referring to her as Melanie. These and many more helped erode the credibility of Trump's position.
Wall Street getting ready for Reddit traders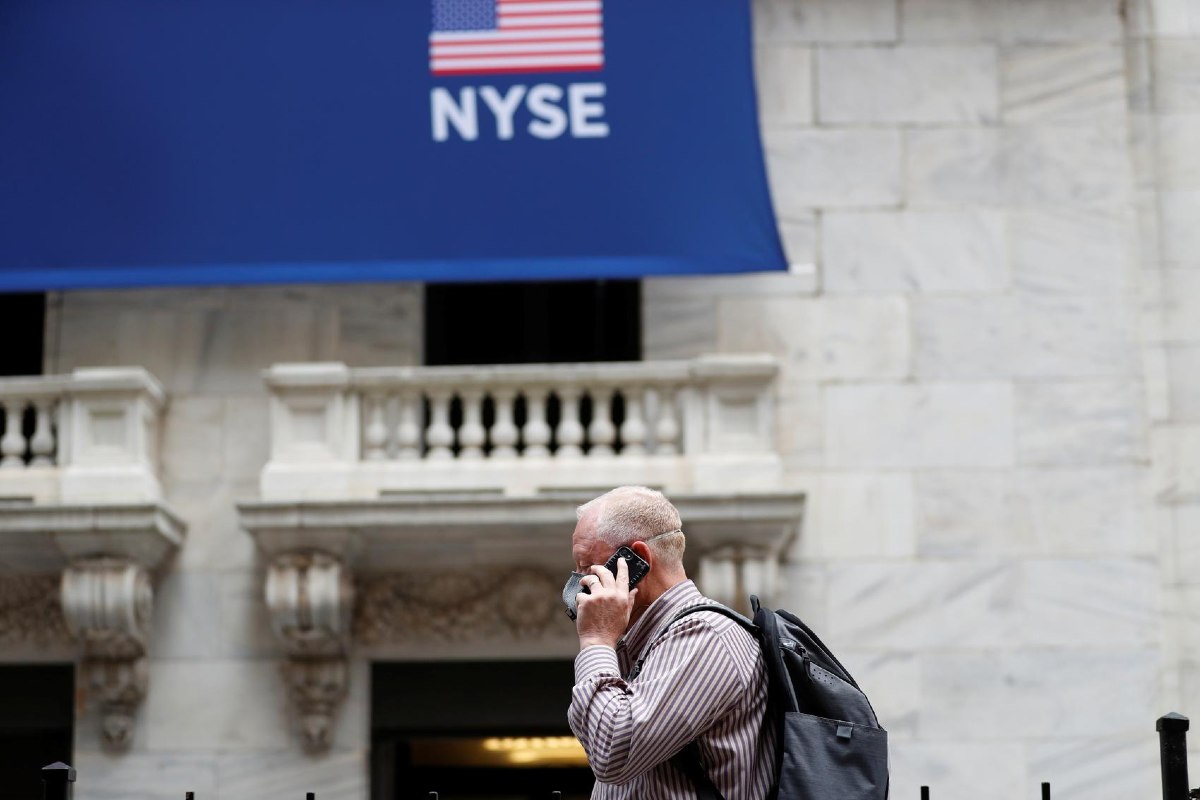 In the past weeks, many of Wall Street's largest hedge funds were rattled. This was after retail traders drove up the prices of stocks that were commonly bet against. This resulted in large losses for some of the biggest investors.
For instance, Melvin Capital lost 53% in January but received fresh cash during the month's last days. Melvin started this year with $12.8 billion assets but ended with just $8 billion.
The prices of silver drastically went up as well after messages on Reddit circulated. They asked retail investors to pile into the market.
These specific market moves prove that retail traders are becoming more powerful, especially in financial markets. Years ago, the market was dominated by bigger and prominent institutions. Today, forums such as WallStreetBets on Reddit seem to change the game. 
WallSteetBets became huge and even made it to every major news source over the weeks. While most people never heard of it before, it was already building its momentum throughout the pandemic.
And right now, Wall Street might use one possible solution to fix the ongoing fiasco. And that is to use robots. However, it's going to be a challenging task as well.
According to a source, humans are not equipped to follow WallStreetBets' course of action. And while machines could also help, training them will not be easy. The algorithm has to learn new words, memes, and even typos that speak about the subject. 
AI and Humans Learning New Investment Slang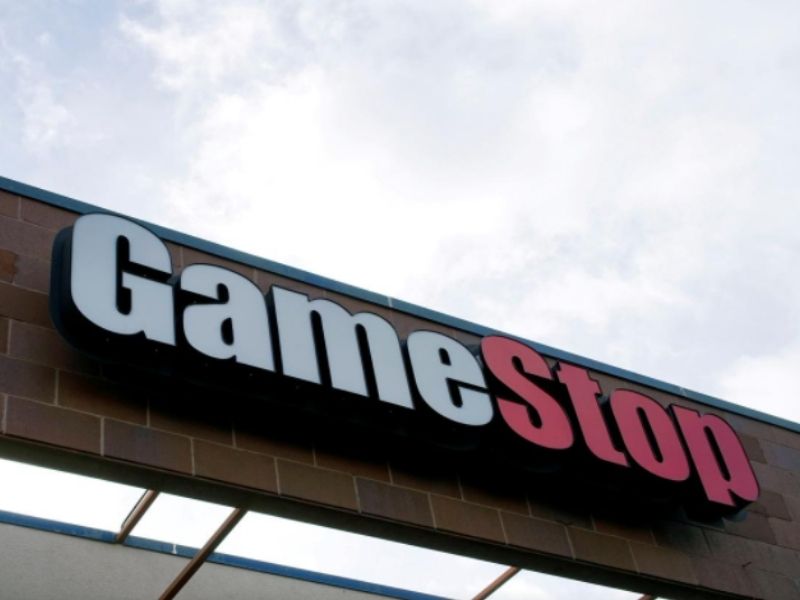 In case there are new slangs, then the dictionary for these machines will have to be updated by humans too. In a global context, the challenge will be bigger, considering that emojis used in different cultures may vary as well.
StockPulse, a social-media analytics firm, gave an example of the word 'hold', where the computer needs to understand the term as a verb and as an exchange-traded fund.
Experts say that training robots or machines is not just about feeding standard English words. They need to check the comments themselves and manually identify if these are positive or negative.
Right now, the terms from the forum are hard to decipher, even for those who are already familiar with Wall Street's language.
How robots could work on Reddit was shared as well. For example, a Reddit user talks about how Blackberry Ltd. is worth more than its stock price. There will be an algo trained by a vendor who records the ticker and then sweeps the post for trading sentiment signals. From there, they will analyze all the bullish calls.
StockPulse also shared that GameStop's buzz was first seen on Reddit back in December. This was a month before the price started to skyrocket.
Meanwhile, Emmanuel Hauptmann shared that his RAM Active Investments team is also monitoring Twitter for stock discussions. They see it as highly correlated with Reddit. However, his expectations are said to be low.
New Generation of Retail Traders are Different
Years ago, investors and professional analysts will call day or retail traders 'dumb money', apparently not making any noise in the market. However, with the havoc that happened in the past weeks, they believe that the new generation of retail traders is different.
They think that these retail traders are using sophisticated strategies. And since they communicate them through social media, it amplifies their tactics which other Reddit users can follow.
James Kardatzke, the co-founder of Quiver Quantitative, shares that while these Reddit traders are not professional investors, they seem to use a deep-level analysis when forming their strategies.
More People Joining WallStreetBets
As of the moment, there are still several retail traders that follow WallStreetBets. One of them shared that he won't be shedding a tear at the thought of large hedge funds losing money to working-class people like him.
He treats the group as 'diamond-handed heroes' and appreciates that they are willing to share financial tactics as opposed to those who do it behind closed doors.
'Us Against the World'
According to Clay Shirky, a professor from New York University, this message, 'Us Against the World' is a clear indication of the gap between Wall Street and Main Street.
This phenomenon is not new. Before the existence of social media, retail traders use platforms such as Silicon Investor and RagingBull.com. Back in the 90s, AOL and Yahoo chat rooms were the avenues to exchange tactics and financial rumors. It's just that with social media, the information spreads fast. We will just have to wait for advanced technology to burst the bubble.
The Chappelle Show Returns to Netflix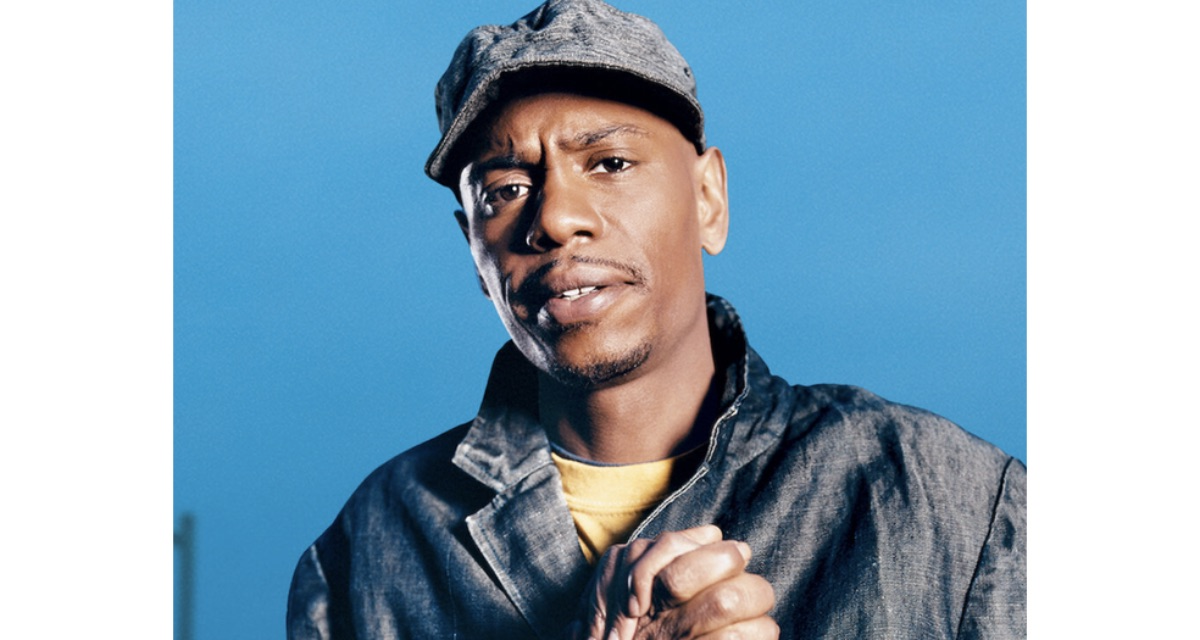 The Chappelle Show has officially returned to streaming on Netflix, ending a turbulent saga between Dave Chappelle, Comedy Central, and its parent company, CBS Viacom.
Netflix began streaming The Chappelle Show on February 12th, once again after being pulled from its streaming service in November of last year. Netflix originally acquired the rights form CBS Viacom to stream the show in October. In November, Chappelle hosted Saturday Night Live, just after the election. He used his monologue to touch on his payment and licensing dispute with Comedy Central, while also poking fun at Trump, COVID, and the state of the country.
Days later, he released a video on Instagram titled Unforgiven in which he discusses the details of his argument with Viacom.
"These contracts are crazy. You should hear the terminology they say in these contracts. '…to use your name and likeness in perpetuity throughout the universe.' Who the [expletive] could possibly know what that means?"
The contract wasn't all that it was cracked up to be, according to Chappelle. "People think I made a lot of money from Chappelle Show. When I left that show, I never got paid. They didn't have to pay because I signed the contract, but is that right? I found out that these people were streaming my work and they never had to ask me, and they never had to tell me. Perfectly legal, because I signed the contract. But is that right?"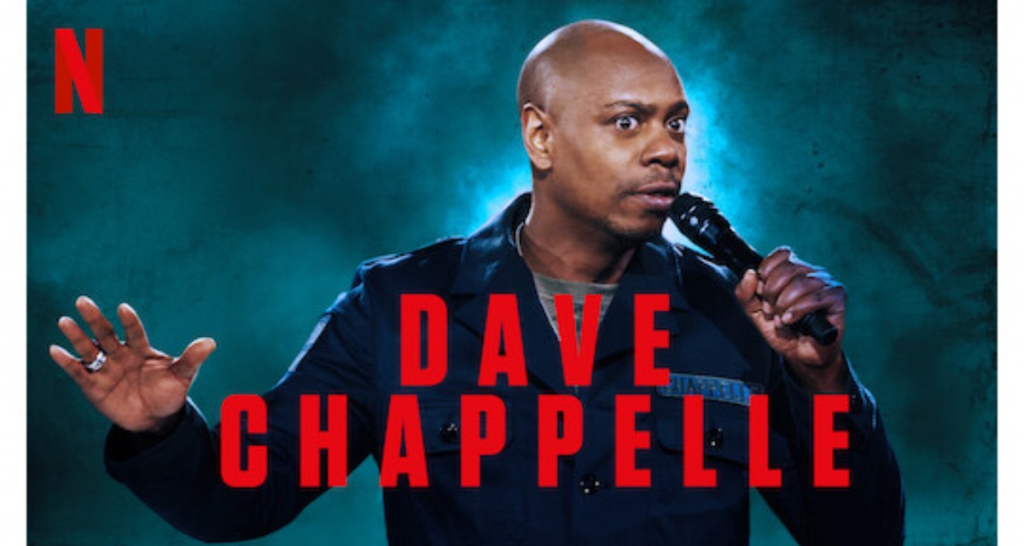 Chappelle, who already had a working relationship with Netflix, spoke highly of the streaming service. "That's why I like working for Netflix. I like working for Netflix because when all those bad things happened to me that company didn't even exist, and when I found out they were streaming Chappelle show I was furious. How could they not know? You know what I did? I called them and I told them that this makes me feel bad. And you wanna know what they did? They agreed that they would take it off their platform just so I could feel better. That's why I fuck with Netflix."
After admitting there was nothing he could do legally to win his battle, Chappelle appealed to his fans. "I'm coming to my real boss. I'm coming to you. I'm begging you. If you ever liked me, if you ever thought there was something worthwhile about me, I'm begging you. Please don't watch that show. I'm not asking you to boycott any network. Boycott me. Boycott Chappelle Show. Do not watch it unless they pay me."
After months of silence on the subject Chappelle released a ten-minute-long video, "Redemption Song".
Chappelle thanks his fans for the boycott. "I asked you to stop watching the show and thank God almighty for you, you did. You made that show worthless, because without your eyes its nothing. And when you stopped watching it, they called me, and I got my name back and I got my license back and I got my show back and they paid me millions of dollars."
Dave announces that Comedy Central paid him and gave him the rights and licensing back on his show. He name checked the CEO of Netflix Ted Serandos for backing him. He also thanked Chris McCarthy of CBS Viacom for making things right.
The Chappelle Show along with three of his stand-up specials are available for streaming on Netflix.
Fail or Success: CEO Pays Equal Pay For ALL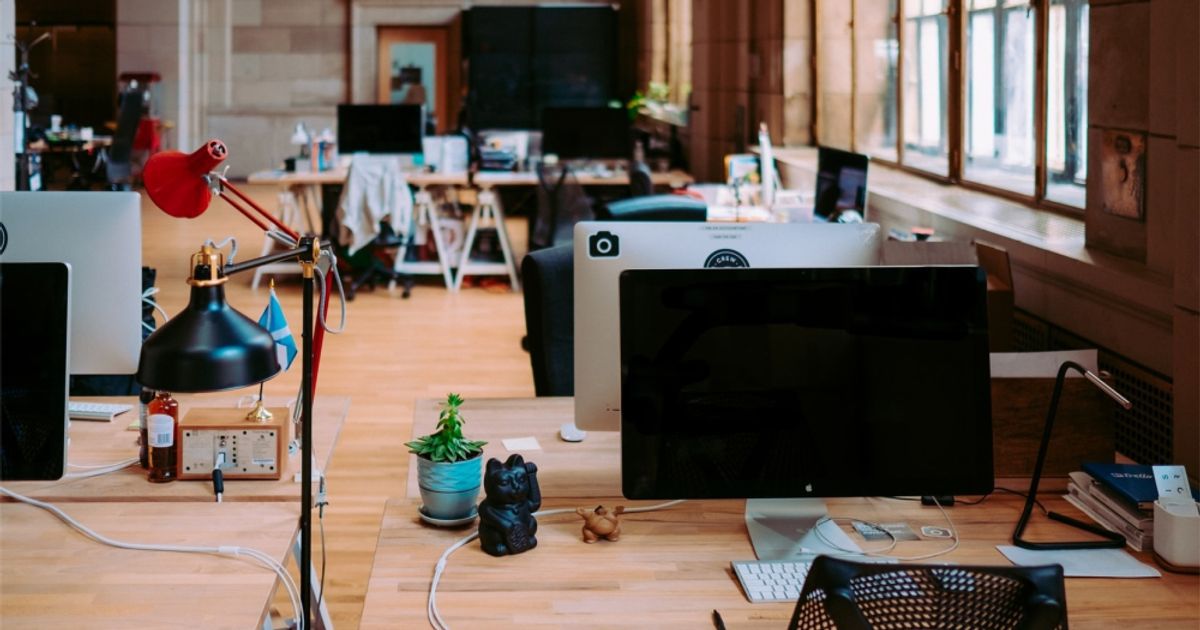 Have you ever experienced receiving the same amount of salary as the CEO? At first, this setup sounds excellent, especially for the employees. However, in the long run, it brings inevitable setbacks to the company. Calvin Benton, CEO of a British company called Spill, thought that the same pay equals a happy environment. Let's see if the idea turned out fine for him and his team.
Where it All Started
Calvin Benton is the CEO of Spill, a psychotherapy company that offers an all-in-one solution for employee's mental health. It provides counseling and therapy to employees over any platform like Zoom, Slack, etc.
When Calvin first founded the company, he decided to pay himself and his team an equal salary. At that time, there were only five people in the company, and everyone contributed the same amount of work. Hence, everyone in the team was paid the same amount regardless of the role and experience.
In the end, after calculating a decent wage enough to live in London, they decided on £36,000 a year. The agreement initially worked well and received positive feedback from the team. Furthermore, it doesn't matter who pays as everyone has the same salary rate during team outings. The overall team dynamics were more comfortable during those social situations.
However, the team harmony didn't last that long. The problems started as Spill's success took off. A growing company needs more staff. That's the first bump on the road for Calvin's equal-salary scheme.
A Bump Following Company's Expansion
As Spill expanded, the team needed to hire salespersons, clerical workers, and software developers. Calvin told BBC that usually, software developers are in-demand. It means that they have higher salaries than their company's salary model. As for salespeople, they're usually paid on commission.
Their initial salary model didn't suit the regular pay grade for the two industries. Calvin admitted that they struggled to attract a senior talent for the company's senior role. After three months in, the salesperson started asking to be paid according to their achieved commission. The salesperson further added that the fixed salary was not working out for them.
Furthermore, as their team grew, Calvin noted that the equal-pay system began causing inner conflict within members. Some members argued that they worked longer hours and felt they were contributing more than others. Simultaneously, Calvin and his team were overwhelmed with the number of applications they received for clerical jobs.
Unlike sales and software developers, the offer of £36,000-a-year for a clerical job was higher compared to the usual. Also, people wanted to apply for the role because of the high salary. Sadly, they did not apply for the position because they believed in Spill's mission and vision.
Equal Pay System Experiment: Failed
After a year of using the equal-pay experiment, Calvin decided to pull the plug following staff pressure. In the end, he decided to replace the system with the traditional pay grade structure. Like any other company, Spill followed a format based on company seniority and technical expertise. "Sometimes, traditional practices are there for a reason," Calvin Benton admitted.
One thing came out good after Spill's equal pay experiment— open salary policy. Calvin decided to make everyone's salary common knowledge for the whole staff. He commented that since they adopted an open approach, there were no rumors over who is being paid higher. It helped improve the harmony in the office. Besides, if you're working for a therapy business, then happy employees and harmony are essential in the workplace.
In Conclusion
After two and a half years in the business, Spill surged to success. Now, it has more than 100 UK companies in their books. Also, their team grew into 13 full-time employees and a number of part-time psychotherapists.
In the end, Spill eventually scrapped their equal-pay system and turned to traditional roots. Indeed, a conventional salary setting is there for a reason. This situation only explains why bonuses and commission pays are essential when running a company. It motivates the team's drive to deliver excellent results.
At first, equal salary might sound a bit tempting to the ears. However, in the long run, it's a recipe for disaster. Good thing the equal-salary experiment only lasted for a year.