25 Biggest Failures of the Trump Presidency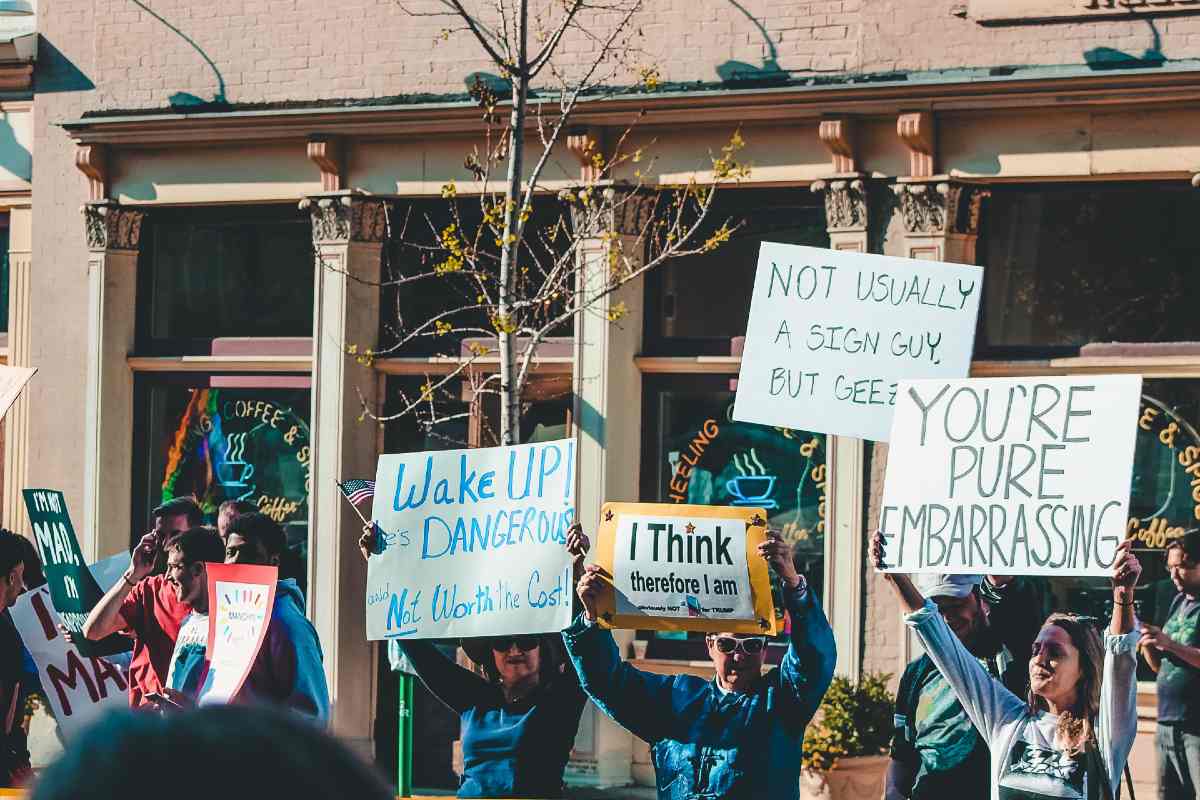 Donald Trump was one of Barack Obama's most vocal critics. He was quite proud of forcing the then president to release his birth certificate after claiming he was not fit to lead the country. But when it came time to prove his worth as the country's leader, he had more failures to show than achievements. Here are the top 25 biggest trump presidency failures.
1. Withdrawing from the Paris agreement
The United States of America joined the likes of Syria and Nicaragua when President Trump withdrew from the Paris Agreement on climate change. Over 200 countries signed the agreement in an attempt to curtail greenhouse gas emissions to contain global warming to two degrees Celsius. It was met with worldwide and nationwide criticism and led many to view the US and Trump as protecting the interest of fossil fuel shareholders.
2. Muslim travel ban
Within the first week of Trump being in office, he implemented a travel ban of travelers coming from six Muslim-majority countries: Libya, Syria, Sudan, Somalia, Iraq, Iran, and Yemen. It wreaks havoc within the country as well as abroad. Federal courts in California and Hawaii cited the travel ban to be unconstitutional and put a hold on it. Appeals to take the matter up to the Supreme Court have already begun.
3. Getting Mexico to pay for the border wall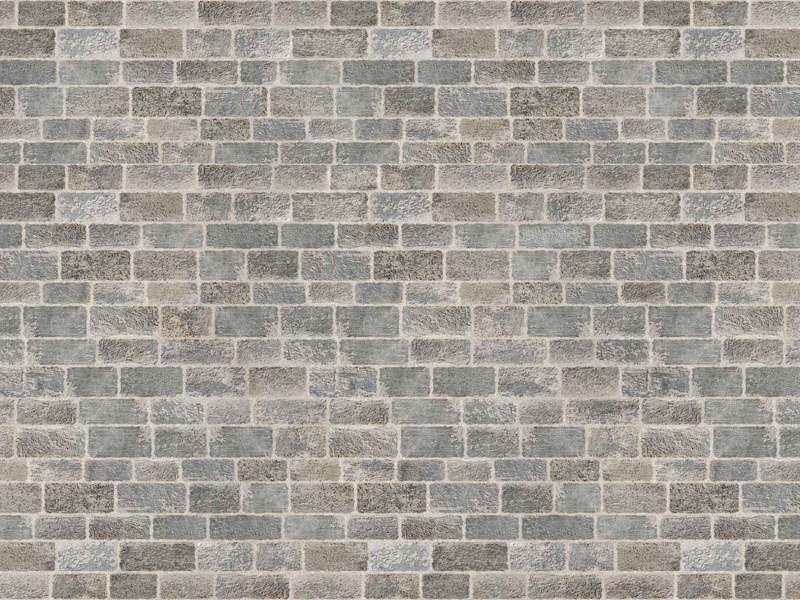 The great wall was Trump's rallying cry during his campaign. He vehemently promised voters that he will build a wall and Mexico will be the one to pay for it. Estimates put the total cost of the border wall close to $25 billion dollars to account for materials, labor, land acquisition, repairs, and new construction. Mexico was adamant that they would never pay for the border wall.
4. Repealing Obamacare
Getting rid of the Affordable Care Act, otherwise known as Obamacare, was a central goal to all Republicans who ran for office that year, including Trump. But drafting a new bill to replace Obamacare brought more challenges. It received numerous objections from senators and reported tension between Mr. Trump, Senate Majority Leader Mitch McConnell, and House Speaker Paul Ryan, efforts to replace Obamacare hit a roadblock.
5. Championing LGBT rights
Donal Trump tweeted in July 2016 claiming he would "fight for you" and arguing that Hilary Clinton would only be a disaster for LGBT rights. However, the administration failed to deliver on its promises. Medicaid Services and Centres for Medicare rolled back a rule recognizing same-sex marriage for visitation rights in care facilities. Trump also signed an executive order that bans transgender people from serving in the military.
6. Federal debt
During this presidential campaign back in 2016, Trump promised to eliminate the federal debt within eight years. Instead, it has skyrocketed because of Trump's $1.9 trillion tax cuts for corporations and the wealthy. He has since used the growing debt to threaten Social Security, Medicare, and Medicaid with budgetary cuts.
7. Trade deficit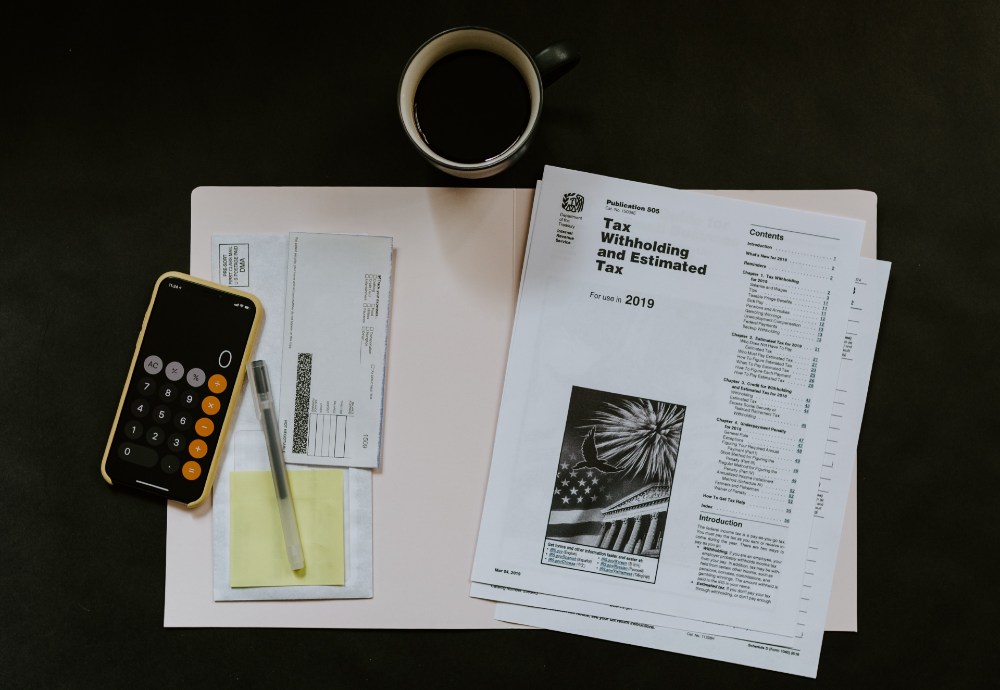 It is during Trump's presidency that Americans saw the highest trade deficit in its history. The country is now buying more goods and services from other countries than what it sells to the rest of the world. Bringing down the country's trade deficit was one of the things Trump promised during his campaign but failed to achieve during his time in office.
8. Tax law
Most Americans remain divided when the new tax law was passed in 2017. Public opinion leans a little more towards the negative, especially when it came to light that more tax breaks were going to be granted to wealthier Americans and the risk that was created for Social Security and Medicare.
9. Changes to SNAP
The Supplemental Nutrition Assistance Program, or SNAP, is a federal program aimed to help no- and low-income people have better access to quality food. The changes proposed by the Trump administration to the program worried a lot of people on how it would impact poor families, particularly children from low-income households.
10. False or misleading claims
The world is witness to Trump's troubled relationship with truth and facts. He has a well-documented record of embellishing many of his accomplishments. Since being elected as president, Trump has made at least 15,400 misleading or false claims, according to an analysis done by The Washington Post. He has falsely yet repeatedly claimed that he is responsible for the "greatest economy" in United States history. He has also taken credit for the steady economic growth that already began during the previous administration.
11. Charlottesville fiasco
One of the most controversial moments of Trump's presidency was his response to the deadly neo-Nazi rally which took place in Charlottesville, Virginia. His response sheds light on his controversial record when it comes to white supremacy and race relations. And it highlighted his struggle to bring the entire country together after tragedies. He blamed both sides for the violence that ensued which resulted in the death of a counterprotester, Heather Heyer. He was criticized by both sides for his failure to swiftly condemn white supremacist violence.
12. America's global image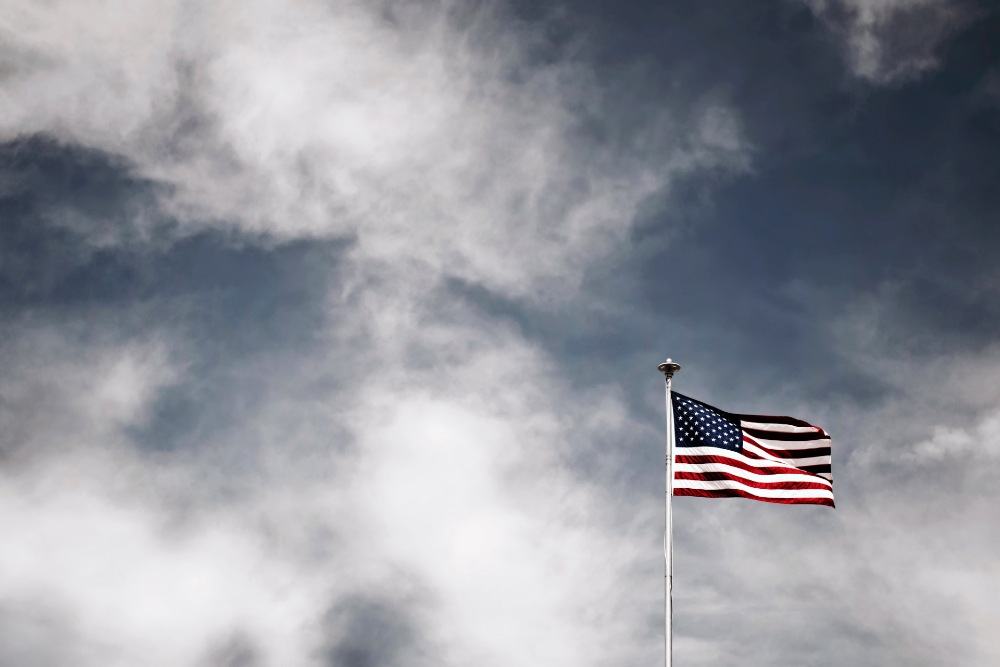 Under the leadership of Trump, America's global image has steadily declined due to his tendency to insult US allies and siding with dictators. A report from the Institute for Economics and Peace stated that confidence in American leadership has significantly declined since Trump was elected into office. Trump's antics which include pulling out of important landmark international agreements such as the Paris Agreement have pushed many important allies away and left the US isolated.
13. Separating families
During his campaign, Trump promised a hardline approach when it comes to reducing undocumented immigration into the US. His efforts to uphold that promise was met with international criticism and accusations of violating international law set by the UN and human rights abuses. His zero-tolerance approach on illegal border crossing caused at least 5,000 families to be separated, with children being placed in cages. Despite an executive order to stop family separation in June 2018, the fallout from the incident is still ongoing.
14. Death of children in US custody
One such fallout was the widespread condemnation of the conditions inside the detention facilities which led to the death of six migrant children. Children were forced to sleep on the floor in very crowded facilities, no adequate access to food or adequate health care, and extremely poor sanitation conditions.
15. Corporate investments
Trump said that corporations are going to invest their tax-cut savings. Instead, they spent a lot more money trying to buy back their shares of their own stock than they invested in facilities and new equipment. The stock buybacks didn't do much to boost the economy but it did increase bonuses to executives and payouts to rich investors.
16. Tax cut for middle America
The tax cut that Trump promised to middle-class American families never materialized. In fact, a preliminary analysis of the effects of the Tax Cuts and Jobs Act predicted that by 2027 most Americans will end up paying more.
17. Outsourcing jobs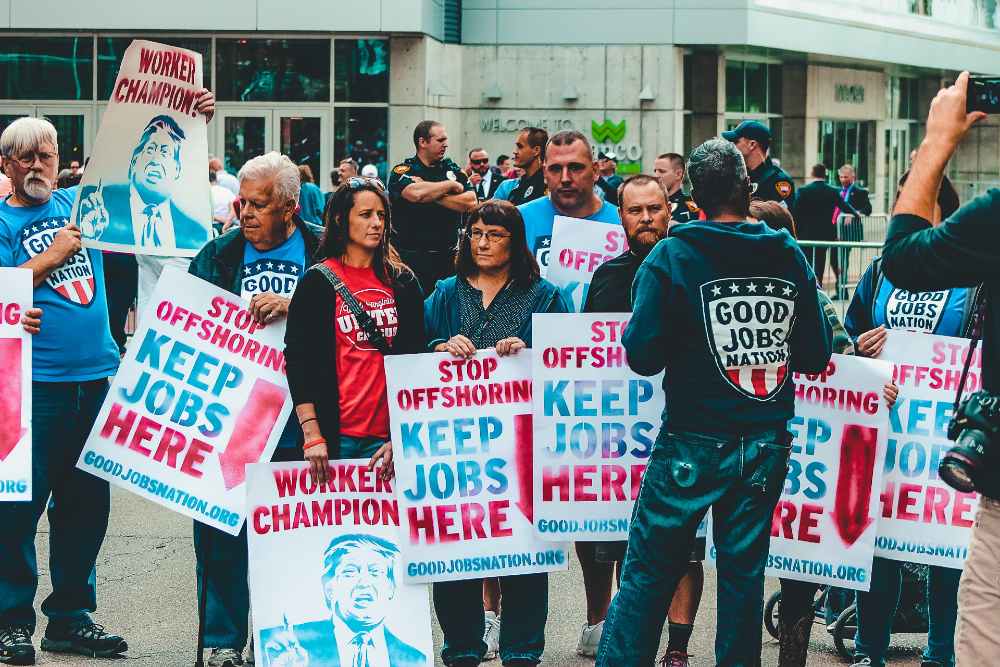 Trump promised to crack down on companies who were outsourcing jobs abroad and to keep jobs in the country. But because of his new tax law, it gave companies the incentives to expand their operations overseas. The resulting trade wars also helped to encourage companies to move their productions abroad.
18. Increasing wages
A lot of Trump supporters were promised an increase in wages up to $4,000 for the average American family. What happened instead was wages remained flat, adjusted for inflation. Meanwhile, corporate profits continue to soar high and the wealthy become even richer.
19. Approach to foreign policy
When it comes to dealings with other nations, Trump has a decidedly peculiar, almost reckless, approach. Most of his foreign policy strategies do more harm than good to American alliances. This is clearly evident in how he tackled state relations with Iran and his decision to pull out US troops in Syria.
20. Nuclear deal and Iran
The administration's decision to withdraw the country from the 2015 nuclear deal resulted in chaos throughout the Middle East. US allies heavily who signed the deal condemned the decision. Trump has failed to curtail Iran's aggression within the region. A series of incidents in the Persian Gulf resulted in escalating tensions between Tehran and Washington and helped sparked fears of an all-out war.
21. Pulling out US troops in Syria
Trump also made the decision to pull the troops out of Northern Syria, effectively abandoning US-allied Kurdish forces who took most of the brunt during the US-led campaign to fight ISIS. It resulted in a humanitarian crisis and left a security vacuum that Iran, Russian, and Syrian president and accused war criminal Bashar al-Assad benefited from.
22. Impeachment
On December 18, President Trump was impeached in the House of Representatives. The House approved two articles of impeachment against Trump. One was for abuse of power, the other was for obstruction of Congress. He urged Ukraine to conduct investigations on his political rivals by withholding $400 million of congressionally-approved military aid from the country, which was in the midst of fighting an ongoing war against pro-Russian separatists.
23. Response to the coronavirus pandemic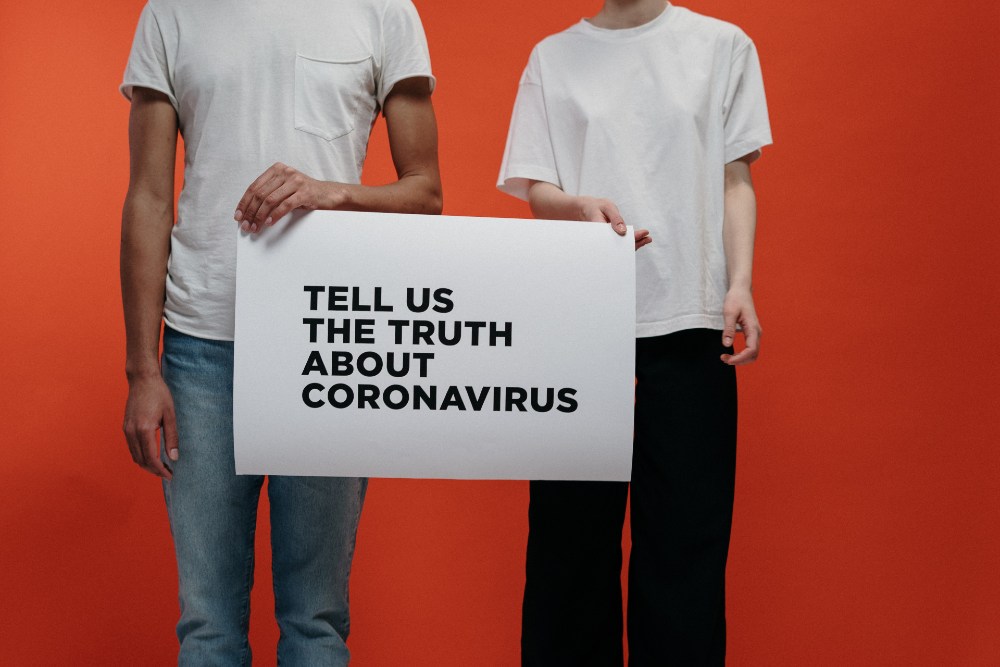 During the COVID-19 pandemic, every time Trump speaks, he only adds to the fear and chaos happening all around. He initially told Americans the virus was not serious. Then, he asserted his hunches about the available data. After which, he gave an assurance that a vaccine would be available within 12 to 18 months. Plus, he even forbade Europeans from entering the country. And he wrongly announced that Google was working on a website to help with testing. After every statement made by Trump, there was a need to clarify everything he said.
24. Mass testing
The administration's incompetence was highlighted once again during Trump's actions (or inactions) during the pandemic. The biggest glaring failure of the administration was in failing to have enough tests available to determine the infected and to screen others for possible exposure. In contrast, South Korea was conducting thousands of more tests per day than the US. The lack of tests led to authorities failing to understand the scope of the pandemic and to take necessary steps to curb its spread.
25. Numerous embarrassing gaffes
Trump once confused 9/11 with 7 Eleven during a campaign rally back in 2016. He mistook the Virgin Islands as a separate nation and not part of US territory. During a press briefing, he inaccurately stated that the 1918 Spanish Flu helped end World War II. And to celebrate his wife's return to the White House after a stint in the hospital for a kidney condition, Trump misspelled Melania, referring to her as Melanie. These and many more helped erode the credibility of Trump's position.
Top 5 Cities To Move To For Millennials On A Budget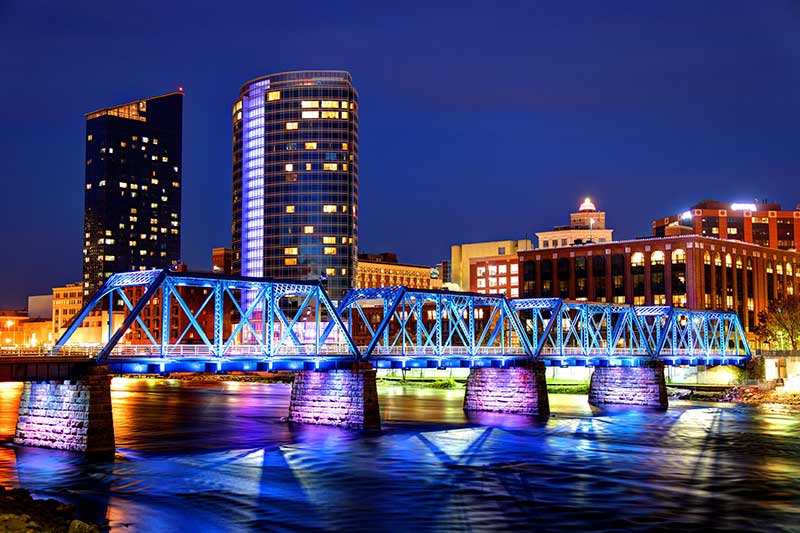 At some point in our lives, we've envisioned living comfortably in LA, NY, or other big cities in the US. It's all thanks to what we view in movies or TV shows. Sadly, due to rising costs and unforeseen economic circumstances, we may no longer attain our dreams to become a big shot in a big city.
However, hope's not all lost for millennials. There are still areas in the US where you can make a decent living without breaking the bank. In this article, we discuss the top 5 best cities for millennials to live while on a budget.
1. Raleigh, NC

Average cost of living:
Food: $388.12
Rent: $1,214.35
Utilities: $127.21
Internet: $55.79
Raleigh has become one of the best cities for Millennials because of the growing number of tech companies setting up camp in the city. Sure, there's Silicon Valley and Seattle, but East Coast millennials won't have to travel far to achieve their dreams of working with a tech company.
If you plan on working in the Research Triangle Park, you won't have problems with the commute. Bus fares are cheap, and some buses have Wifi installed.
It's not all work in Raleigh, though. Raleigh residents will have a lot to explore in their city because of their museums, parks, and attraction. Among the cities in the list, Raleigh hosts music shows almost every day in different venues. Music lovers will enjoy their time living here to discover various artists.
Besides that, Raleigh has a booming nightlife thanks to its bars. You've got choices between hidden or underground bars, so that you can visit a different one after work or on the weekends.
2. Columbus, OH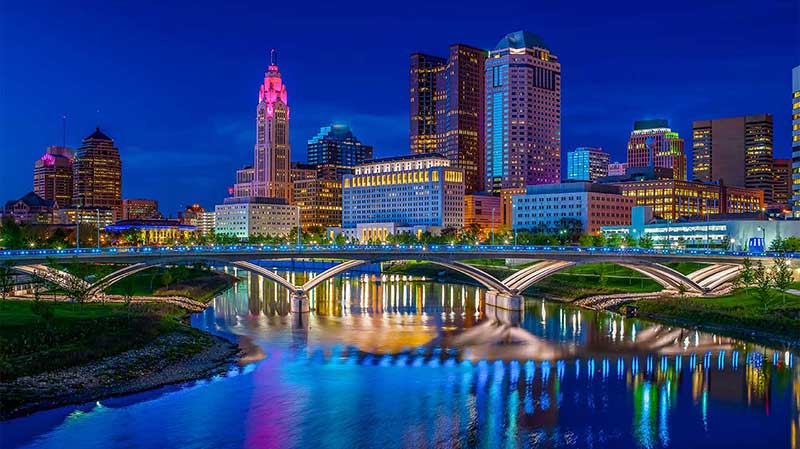 Average cost of living:
Food: $302.97
Rent: $1060.74
Utilities: $170.83
Internet: $57.40
Just like Raleigh, Columbus, Ohio, also has a thriving tech hub. In connection to that, Columbus is making developments in becoming a Smart City. Since their win in the 2015 Smart City Challenge, they're making commitments to transform the city through technology. Who knows, when you move there, you might get to see a glimpse of the future.
As for the commute, you might have to take the bus or bike around the city. You can even ride an open-air golf car for free in Downtown Columbus.
People have also started to take an interest in Columbus because of its culture and breweries. One of their most popular attractions is the German Village. So, if you're craving German food or want to learn more about German culture, that's the place you want to be.
As for the breweries, Columbus has the famous Brewery District, where you can try out their most popular brews. Plus, it's right beside the German Village, so you have more booze choices.
Also, Columbus is dubbed as America's test market. People in Columbus get the first taste of the hamburgers and wear the newest designs. So, if you want to become a trendsetter, pack your bags to Columbus and take snaps for the 'gram!
3. Grand Rapids, MI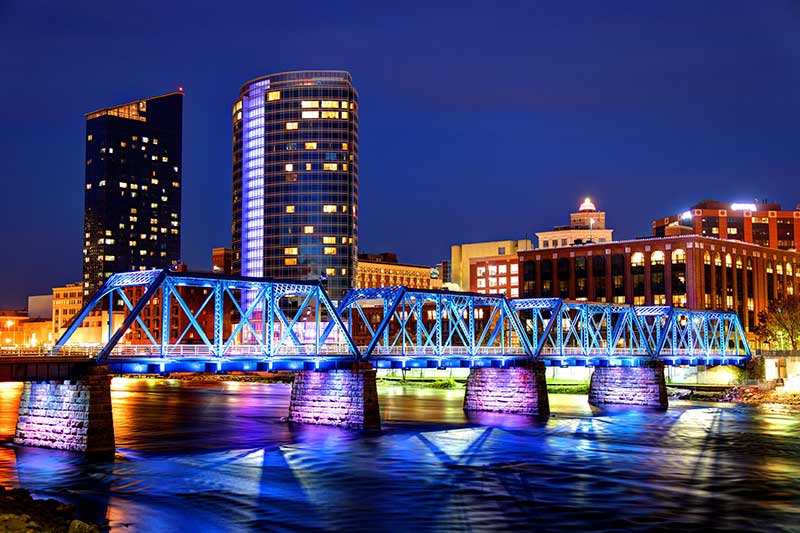 Average cost of living:
The Right Place finds the city is the number two destination for millennials to live. Aside from its affordability, its overall atmosphere is what attracts people to visit and live there.
If you plan to or want to work for the healthcare or manufacturing industry, you can thrive in the Grand Rapids, since those have prospered in the city. However, you'll still find work for any industry since there's a high demand for employees there. According to Area Vibes, there's a 6% unemployment rate in the city, so you still have a high chance of getting employed anywhere. That's why it's one of the best cities for Millennials.
Cycling is a much more affordable alternative to driving a car in Grand Rapids. You can take a bus, though, but the stations are limited.
Grand Rapids is almost an hour's drive to the beaches in the state if you want to live in an affordable city and go to a beach. However, much as you would like to go to the beach in your swimwear, you might have to prepare winter jackets because the weather is unpredictable. You can still enjoy some activities like visiting breweries and cafes to warm you during winter or become your hangout place with friends.
4. Austin, TX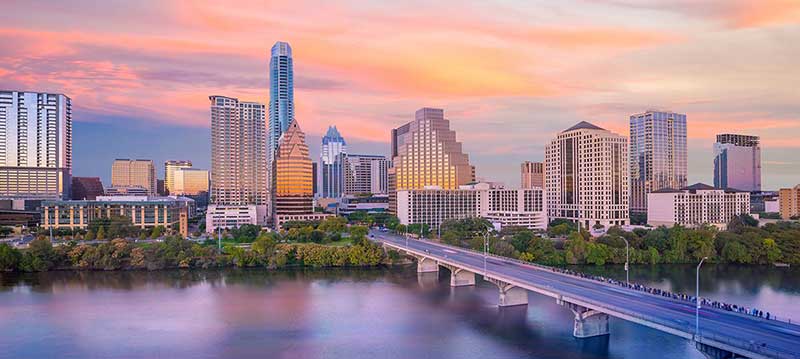 Average cost of living:
Food: $320.04
Rent: $1,660.45
Utilities: $154.52
Internet: $59.83
As compared to other cities on the list, Austin may have a higher cost of living. Still, Austin appeals to millennials because of their booming economy and sustainability measures.
In terms of commute, you may face challenges with traffic. You may use the bus instead or ride a bike to divert from the traffic.
If you're saving up for something, but want to skip out on doing something extravagant, there are free events like live performances and music fests.
The one thing any Austin resident shouldn't miss out is to try food trucks in the park too. It's something you can splurge on once in a while. Plus, Austin is the home to the South by Southwest (SXSW) festival happening every March. Here, you can discover new artists or catch their faves. These should serve as a reason why Austin is one of the best cities for Millennials to move to and build up their career.
5. Boise, ID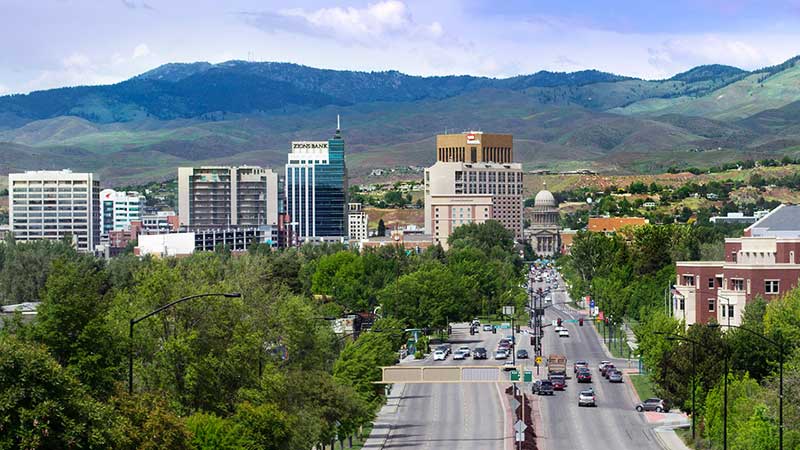 Average cost of living:
Boise has emerged as one of the leading cities to live in because of its affordability. Even California and Washington millennials move to the city for a lower cost of living. One thing that may stop you from relocating is limited public transportation.
However, Boise is also making developments in becoming a greener city like bike rentals and geothermal energy. So, this is perfect for the environmentally conscious millennials. That's why it's beginning to set itself up as one of the best cities for millennials.
In terms of work prospects in Boise, you can work for any industry, but you can consider becoming an entrepreneur. It's gaining attention as one of the fastest-growing cities to launch a startup.
Residents of Boise rave about the Boise River Greenbelt, where one can enjoy biking and scenic views. If you're an outdoorsy person, you'll enjoy hiking and skiing as well. If you're into art and theater, you're in luck because you can visit museums during the weekend and watch a production by the Boise theater companies.
My Experience With Penji (+25% Promo code) Unlimited Graphic Design Service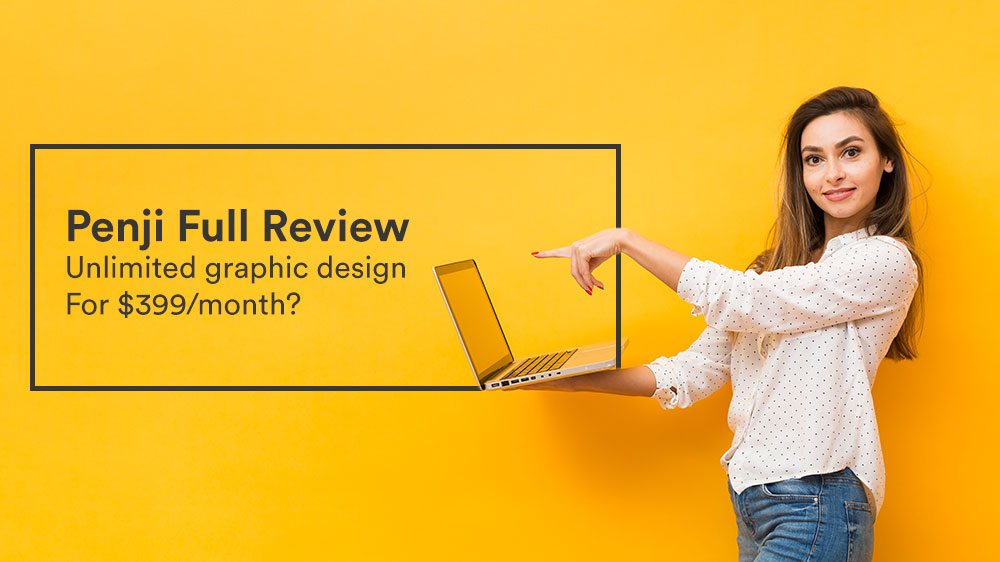 Penji is a startup based in Philadelphia, PA offering a unique graphic design business model. The startup offers unlimited graphic design services for a flat monthly rate. You can submit as many design projects as you want via their online portal, and they'll complete your requests one at a time until your queue is complete.
This type of service promises to be a great added resource for teams to improve productivity. Sounds too good to be true? We thought so too, that's why we decided to sign up and see if the promise is real.
Quick Summary
Don't feel like reading? Here's a quick summary of our review with Penji's unlimited graphic design service.
Pros
Easy and quick to create design projects
VERY fast turnaround on most projects. I expected just 1 draft in 24 hours but instead received 3 drafts. Revisions were sometimes completed the same day I submitted them.
A lot of features such as Revision tool, Invite team members, Brand profile, and more.
Upbeat communication from everyone I interact with.
Dedicated and responsive account manager that replies within a few hours.
Cons
Can't call or talk to designers
Final Verdict
Penji's "unlimited" design model turned out to be an amazingly high-quality service at an affordable price that's backed by a great team. But you need to have the right expectations going in. The experience is entirely online and you won't get any face-time with your designer.
Compared to designing yourself, hiring freelancers, or using Fiverr, Penji is a much better service and value by a long shot. Their team of designers lived up to the promise and exceeded my expectations.
Penji Promo Code
If you want to give them a try, use this Penji promo code "OWNER25" to get 25% off your 1st month. Full disclaimer, we receive a commission when you use the code.
---
PENJI FULL REVIEW

Signing Up For Penji
Signing up for Penji was a relatively quick and painless process. Overall, took about 5 minutes to get all of my questions answered by their customer support via Intercom and another 2 minutes to complete the checkout process.
1. Support Chat
This is something I personally test every company for – how fast and reliable their support is. If they're unresponsive now, it will only get worse once I'm a customer. I hit up Penji's customer support team via their Intercom chat popup and got a response within 30 seconds, which is pretty good. I asked basic questions and the agent seemed knowledgable
2. Choosing a plan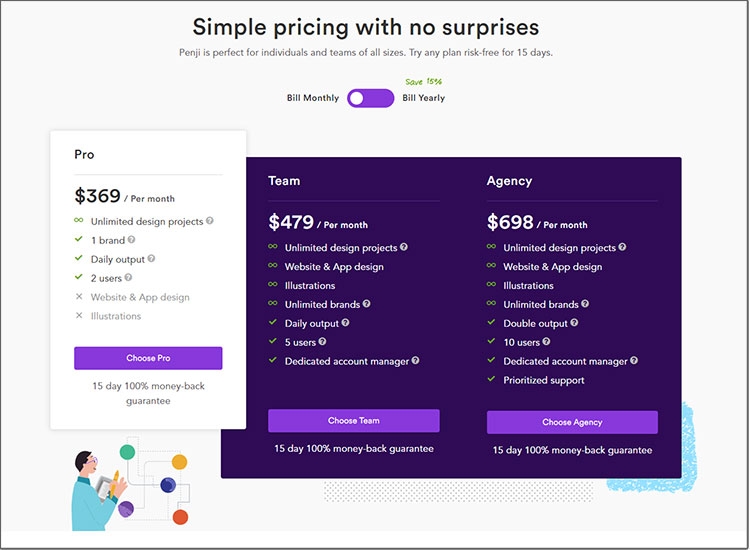 Clear and easy to understand. All the packages are laid out with monthly, quarterly, and yearly pricing. Each of the features also has a little information icon that explains what it is.
3. Checking out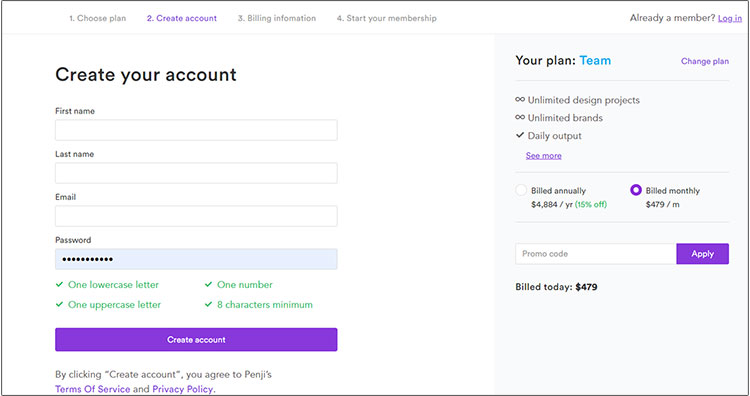 The multi-step process was easy to follow, and what you pay is clearly displayed. Checking out was also a breeze and took about 2 minutes for us.
---
Submitting Design Projects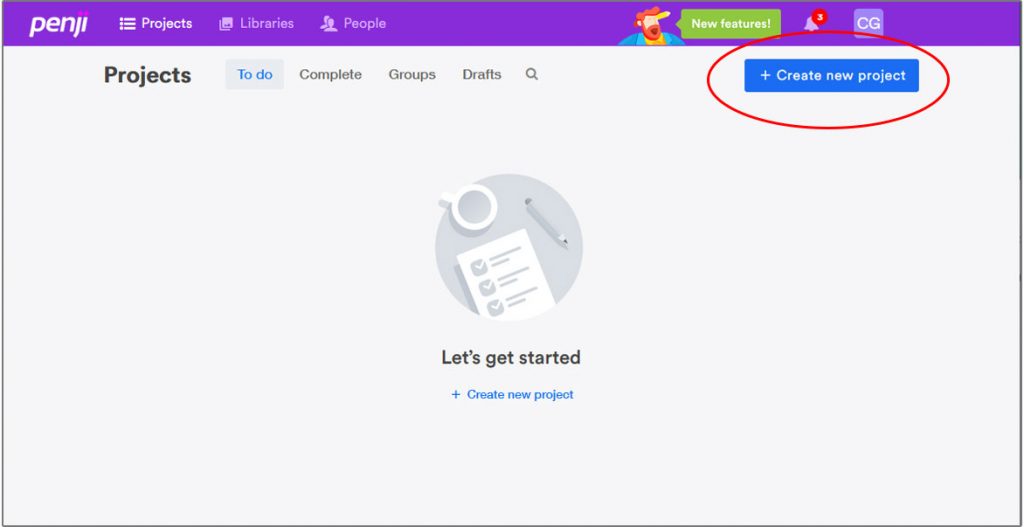 Now it's time to create my first project. Clicking on the "Create new project" button, I'm presented with a visual chart of all the designs they offer. I personally prefer this, because I can see what the designs look like. They offer a lot more categories than I thought and the list is extensive.
Filling out the form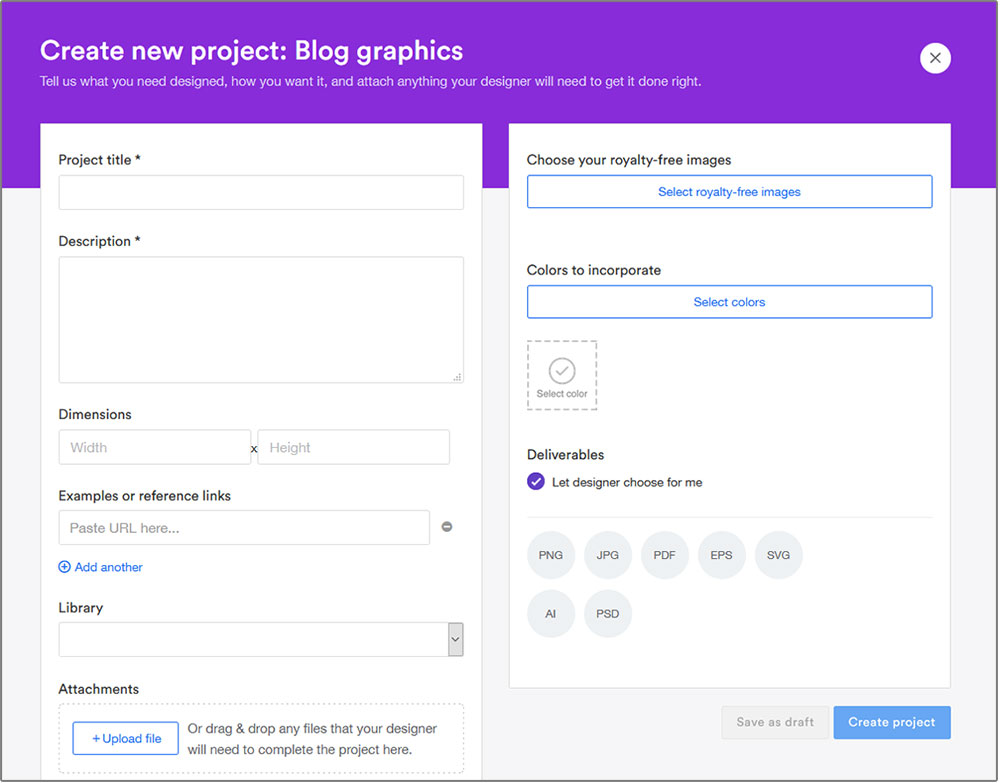 Similar to most other online design services, I have to fill out a form explaining what I want. The form is intuitive, easy to follow, and doesn't ask that many questions. Most of the questions are optional.
My test projects
As a digital publisher, we produce content on a daily basis and always have a need for on-brand graphic design. I created several diverse types of projects to test how well rounded Penji is and how they handle both simple and complex projects. A simple banner should be difficult, but can they handle a complex infographic with lots of texts and imagery? Here are my test projects.
Blog Graphic: Best DSLR Camera Equipment For Beginners
Custom Illustration: Best Vacuum Cleaner Money Can Buy
Facebook Post: Isometric Tech Gadget Graphic
Magazine Print Cover (Owner's Magazine's 2020 May Edition
Despite creating four projects, the entire process was quick and smooth. I didn't feel like I spent too much time creating them and their internal platform was lightning fast. At this pace, I can see myself submitting a ton of projects on their platform with ease.
These four projects range in difficulty and should be enough for me to evaluate Penji's competency. Now that the projects have been created, I'll wait and see if Penji can deliver on the promise of these being turned around within 24 hours.
---
Turnaround Time
I expect at least one draft the next day. What I didn't expect were three projects to have drafts. That's absurdly fast by any standards. Most freelancers and design firms we've hired take at least several days to turn around just one draft.
After reviewing the designs, which were surprisingly good considering it's the first draft AND were turnaround within 24 hours, I realized how they did it. Every project had a different designer. I wasn't assigned just one designer. That explains how they get things done so quickly.
Revision Turnaround Time
Revisions were turned around pretty fast. Their support agent actually told me it will take 24 hours to turn around revisions. I found that its a same-day turnaround most of the time. The revisions that took 24 hours were typically much more involved.
Overall, I never felt like revisions took too long. Most came back within a few hours after I submitted them.
---
Leaving Revisions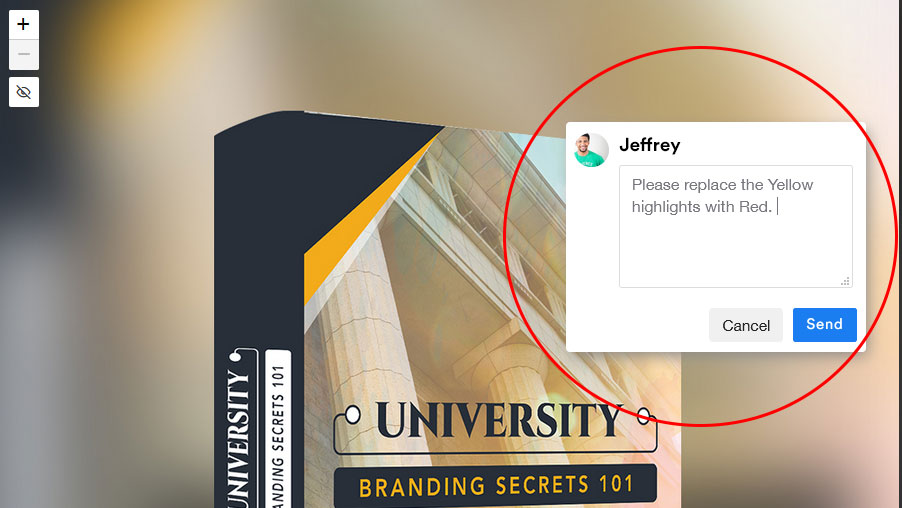 Everything is done online so I can't just call my designer and tell them what I want to change. My one gripe would be that I prefer to have some sort of real-time chat with my designer or at least have a skype call. That's one thing I like working with my freelancers, is that whenever they were online, we could just have a back and forth conversation to get the revisions across. I can't do that with Penji.
Built-in Revision Tool (see image above)
Penji has a built-in revision tool that lets me click anywhere on the design to leave a revision. I found this incredibly useful and enables me to pin-point what I want to change.
---
The Results
It took about 1 week to go back and forth with revisions and edits for all 3 design projects. At the end of the week, I received the final drafts for all three. Here are the results of the three test projects.
1. Blog Graphic: Best DSLR Camera Equipment For Beginners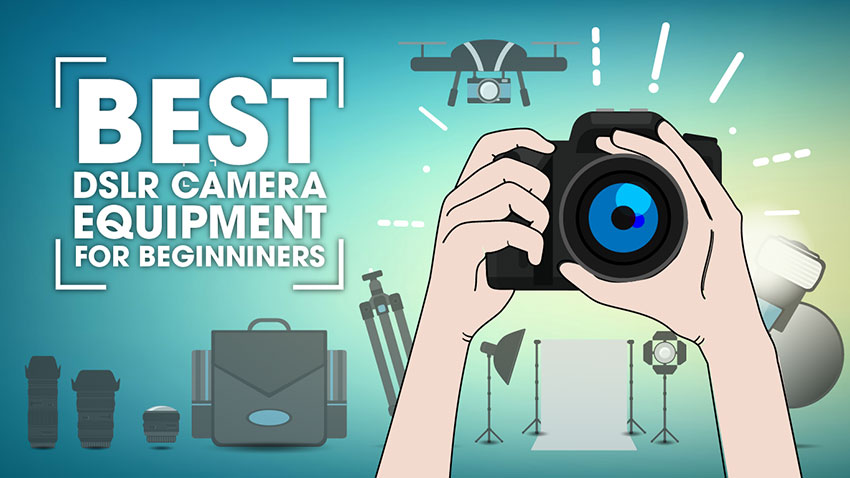 This far exceeded my expectations and will more than do for the blog I'm writing about DSLR camera equipment. I think most designers would probably just stop with 1-2 icons and graphics for this design. My designer decided to add the tripod, three lenses, drone, backpack, and a whole entire stage lighting kit.
I didn't ask for those, but I'm impressed with the quality of the design. No revisions needed. I approved this project 1st try.
2. Custom Illustration: Best Vacuum Cleaner Money Can Buy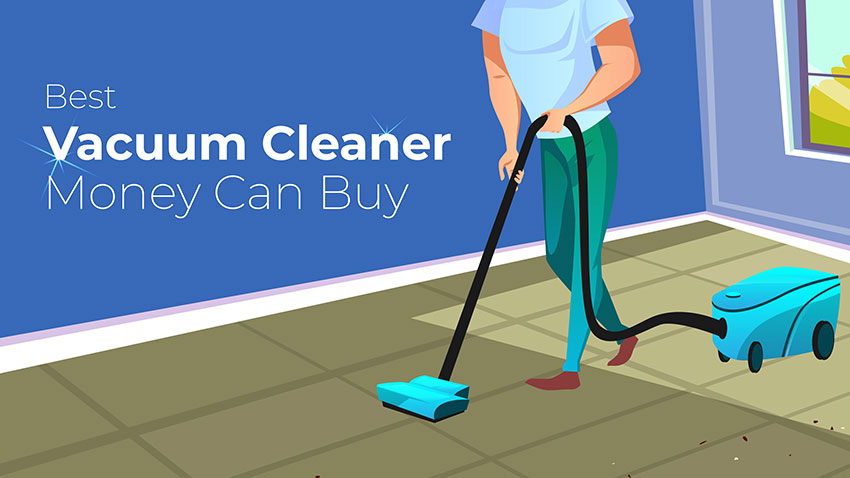 For this project, I asked my designer (Kei) to do a custom illustration of a man vacuuming his floor. He actually drew it up and then send me a rough sketch first before he started coloring it in. That was an extra layer of care and attention to detail I wasn't expecting. Needless to say, I approved of his drawing and then he delivered this draft the next day.
Revisions
Everything in this graphic was hand-drawn and then colored. That's impressive. Like the first project, I couldn't think of any revisions except asking him to put the texts "Best Vacuum Cleaner Money Can Buy" in. Just when I thought Kei couldn't outdo himself…
He went the extra mile and designed the text to fit the graphics. See for yourself above. Details like these I would have had to harass my freelancer and he would try to nickel and dime me for every revision. Great work Kei!
3. Facebook Post: Isometric Tech Gadget Graphic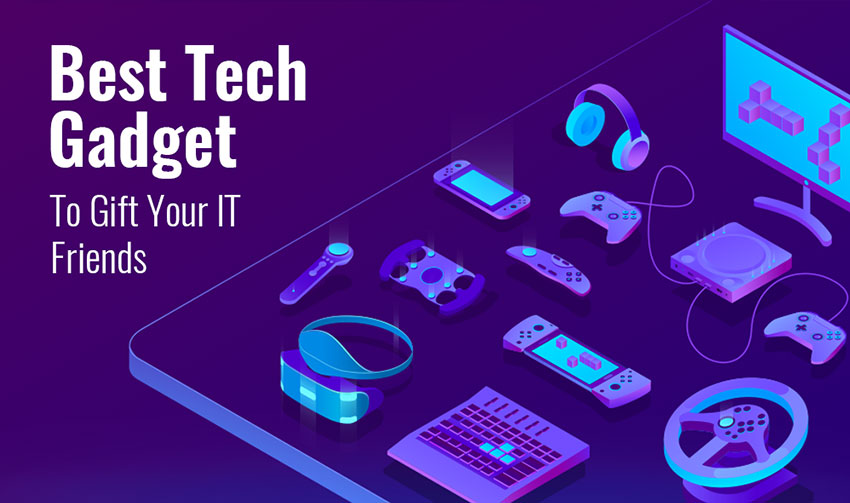 My designer Jave's 1st draft amazed me because of how many icons and details he put into this graphic. I had asked for an isometric graphic with various tech products laid out on an isometric glass plane. I honestly thought my description may have been a bit too vague, but somehow he understood my vision better than me and made it work.
I left one comment for this project, "Wow." and marked it as complete.
4. Magazine Print Cover (Owner's Magazine's 2020 May Edition)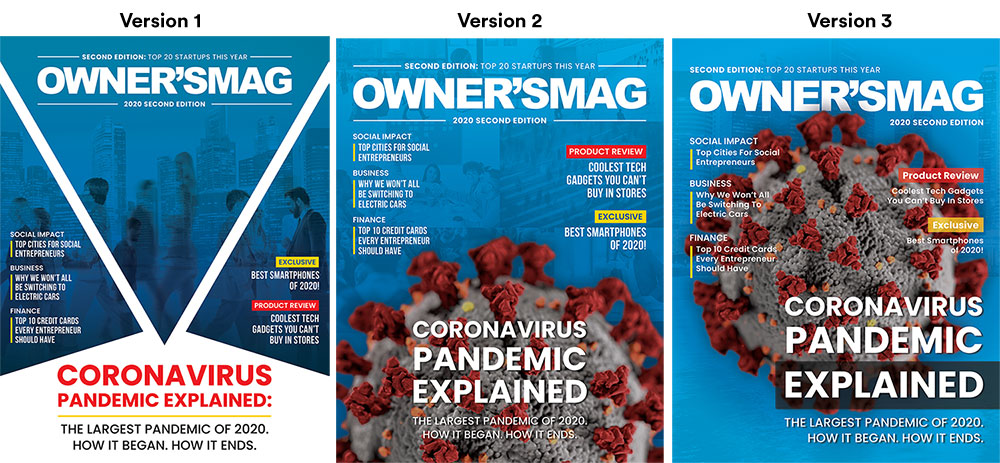 My designer Billie gave me 3 versions of the magazine cover. I don't like Version 1 at all, it seems too templated. I personally like Version 2 and 3 and left revisions accordingly. The Corona Virus image was entirely her idea, and I love it.
Revisions
This project took a bit longer than the others because my designer Billie had a lot of questions and we had a lot of back and forth. I didn't mind at all since she was asking good questions that I should've clarified in the first place. Overall, I appreciated the extra time she took to understand me and the project better.
About three days later I got another draft and this one blew everything before it out of the water.
Communication
All communication is done online through Penji's proprietary online portal. That includes revisions, feedback, and answering any questions my designers may have.
Communication With Designer
I was assigned 1 designer and communication Billie was great. Billie was responsive, attentive, and always seem to have a positive attitude no matter how demand I came off. She had a lot of questions for some of the projects, and the back and forth took longer than I wanted, but I realized she's just being thorough and wants to get the design done right, which I appreciate.
Communication With Account Manager
I was also assigned an account manager who emailed me the first day. Charmaine was very quick whenever I needed something. It usually takes just a few hours for me to get a reply via email from her. When I had an issue with one of the projects, she quickly stepped in and helped resolve the situation.
---
Final Verdict
All four projects were completed within two weeks and I was impressed with how they all turned out. See for yourself below. If I had paid hourly or per project, these would've easily cost me well above $1200+ to get done, and probably taken weeks.
With Penji, it took less than a week and I paid a fraction of what they should've been worth. Definitely impressed with both the turnaround, quality, communication, and value this startup has to offer.
But Penji isn't without its flaws. The service definitely isn't for everybody. Their service is more catered to business owners, marketers, agencies, and creatives with consistent design needs. They'll take all the heavy lifting off of your shoulder. If you don't have a consistent need, the bill will start racking up after a couple of months and you won't see the value in the membership.
However, if you do happen to fit their target demographic, then there's no better replacement out there. The speed and quality of their work easily rivals of not exceed any other services I'd ever used. For $399/month, this is an absolute steal and I can't recommend them enough.
5 Deadly Outbreaks You Probably Never Heard Of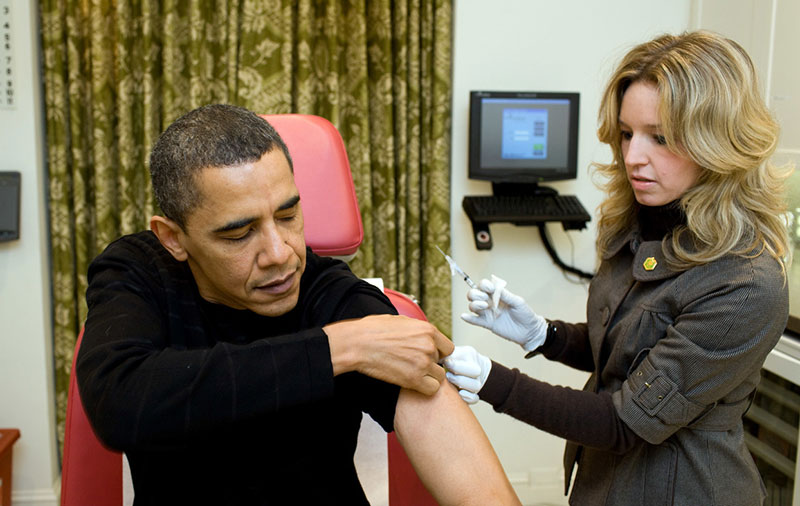 Some health practitioners and experts say one common thing: we were due to have a new flu virus.
In December 2019, a new virus strain, COVID-19, started to infect thousands in China. By early 2020, its infectious nature reached different countries like the United States, Italy, and Spain. At the time of writing, over 1,000,000 people are infected, and over 60,000 have died.
In this article, we examine viral outbreaks like coronavirus in the 20th and 21st centuries.
H1N1 (1918)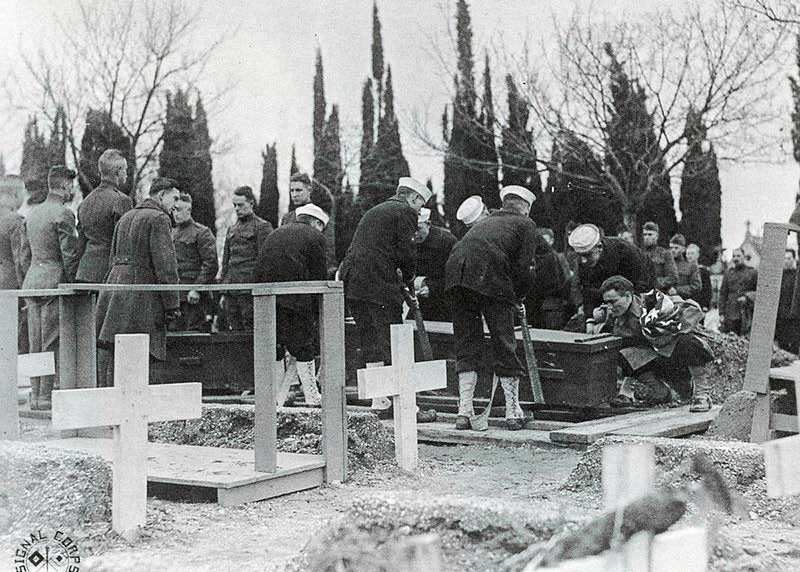 The 1918 H1N1 Influenza (Spanish flu, as many call it) is possibly one of the deadliest outbreaks in history. 
Experts aren't sure where the virus originated. It's hypothesized to have started in Asia, while some do say it began in the Iberian Peninsula. That's why some historians or researchers called it the Spanish flu. It's also named as H1N1 because the virus came from an avian origin.
At the time, you had the Spanish flu if you exhibited these symptoms:
Chills
Fatigue
Fever
Blue skin
Fluid in lungs
According to the Centers for Disease Control and Prevention (CDC), the first wave of the outbreak in the United States started in March 1918. The disease was so infectious that it spread to different continents in six months. By October 1918, over 195,000 Americans died because of H1N1 influenza. One of the most surprising findings of the 1918 influenza that it even killed healthy individuals between 20 to 40 years old.
Researchers and scientists only gave an estimate as to how many died from the virus. Estimated deaths were between 50 to 100 million, while there were over 500 million people infected globally. Taubenberger and Morens believe that the mortality rate was 2.5%. Besides, History suggests the death toll for the H1N1 virus claimed more lives than World War I.
H2N2 (1957)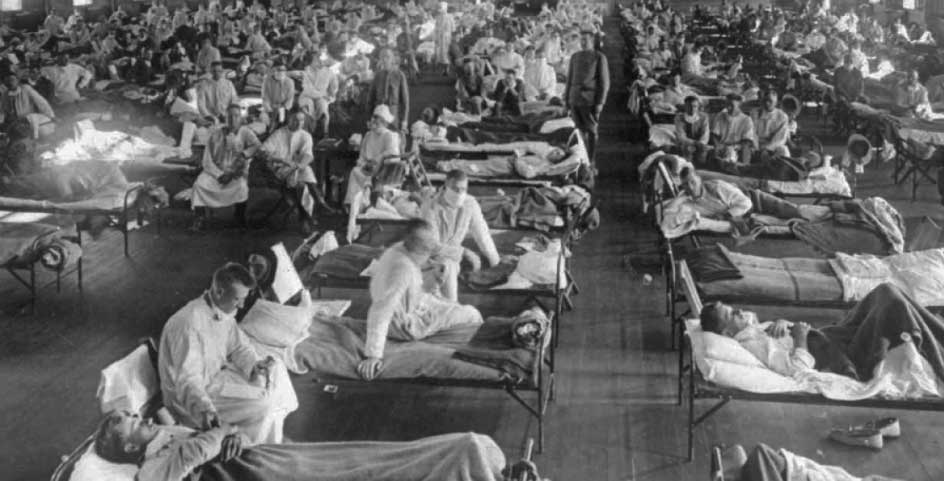 The CDC reports that the new influenza strain was in Singapore first then spread to Hong Kong. Its other misnomer is Asian flu since the virus spread in the region. Britannica finds that similar to viral outbreaks like coronavirus in 2003 and 2019, it first appeared in China and spread in the United States and the United Kingdom.
Most of the infected are the elderly, children, and pregnant women.
Those who contracted H2N2 had these symptoms:
This virus strain claimed over 1 to 2 million lives globally. There's no official case fatality rate (CFR) globally, but in a symposium paper by Dr. Payne, they estimate that it's less than 1% in England. Meanwhile, CFR for the young and elderly range from 1 in 2000 to 1 in 6000.
H3N2 (1968)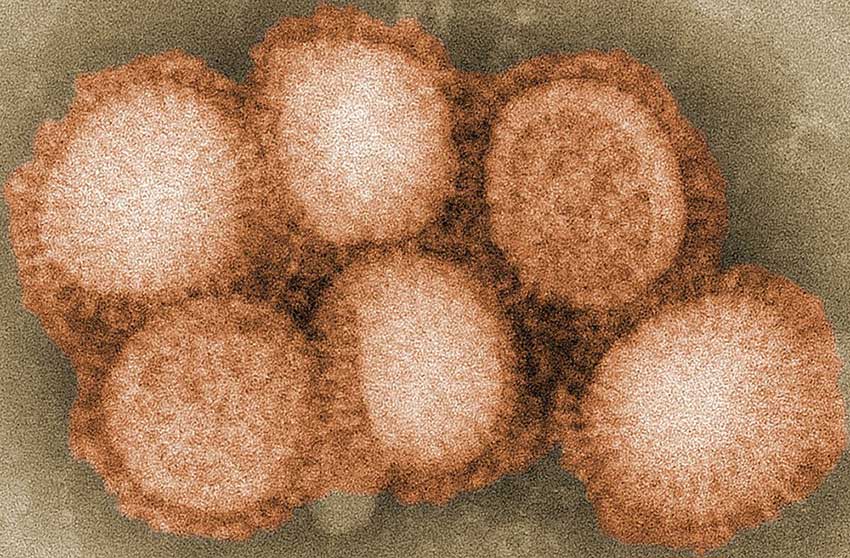 Another virus strain in Asia manifested ten years later. Some called it the Hong Kong flu. Many researchers suggest that it was from the same virus strain as the Asian flu. It spread to the United States in September 1968, with over 100,000 deaths in the country.
Similar to H2N2, there were over 1 to 4 million deaths worldwide. Symptoms of the 1968 Influenza are:
Fever
Chills
Tiredness
Muscle pain
It's similar to the viral outbreaks like coronavirus in 2003 (SARS-CoV) and 2019. The CDC says that this strain of influenza continues to infect as Influenza A (or the seasonal virus). 
Sino Biological states that the CFR for the Hong Kong flu is 0.5%.
H1N1 (2009)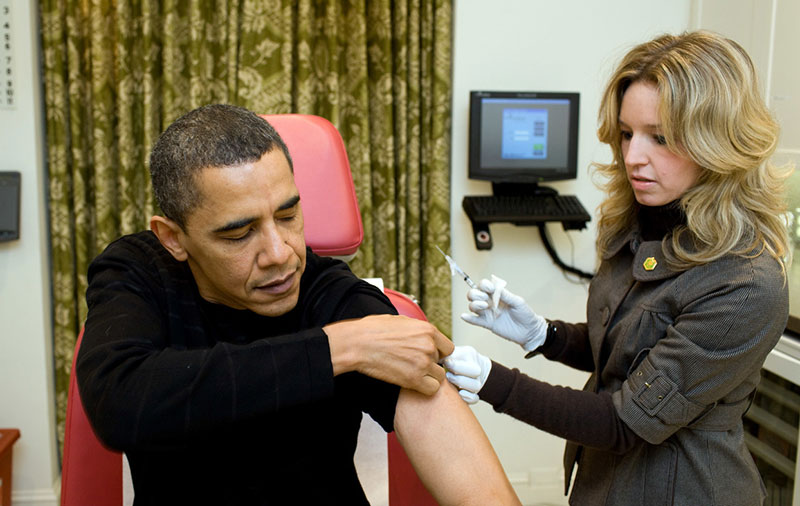 Six years after the SARS-CoV outbreak, a new flu virus strain emerged.
According to Krista Duda in Very Well Health, the first case of the H1N1 virus was found in a 10-year old girl in California. They add that it's a mix of swine, avian, and human genes. Based on the CDC timeline, WHO declared it a public health emergency on April 25 then raised the pandemic alert on April 27.

People at risk of contracting the 2009 H1N1 disease are the elderly, pregnant, immunocompromised, chronically ill patients, and children less than five years old. Those who had the 2009 H1N1 virus had some of these symptoms (alongside cough and body pain):

Runny nose
Sore throat
Loss of appetite
Fatigue
The CDC estimates that 0.001 to 0.007% died from respiratory complications. Plus, they also estimate that the death toll was around 151,700 to 575,400 worldwide. It's one of the viral outbreaks like coronavirus in 2019.
Ebola (2014-2016)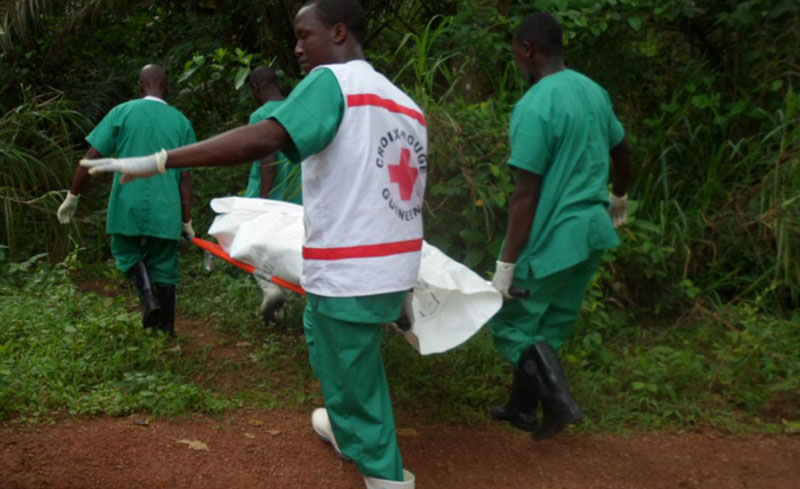 Aside from COVID-19, one of the most recent viral outbreaks in history is the Ebola virus outbreak in West Africa. Scientists first discovered the Ebola virus disease in 1976. There were no cases of Ebola in the '80s, but it reemerged in 1994 and has reemerged time and time again.

Those who contracted Ebola presented these symptoms:

Fever
Body pains
Muscle weakness
Sore throat
Headache
Plus, according to the National Health Service, the symptoms can last up to 21 days. Other symptoms that could occur are diarrhea, rash, and internal bleeding.
The 2014 to 2016 outbreak is significant because of reported cases outside Africa. The reported incidences for this outbreak were 28,652, while the death toll was at 11,325. There were only 11 cases of Ebola in the United States during this time. Only two of them died. WHO reports that the CFR is 50%.