Top 10 Most Comfortable Pillows Of 2020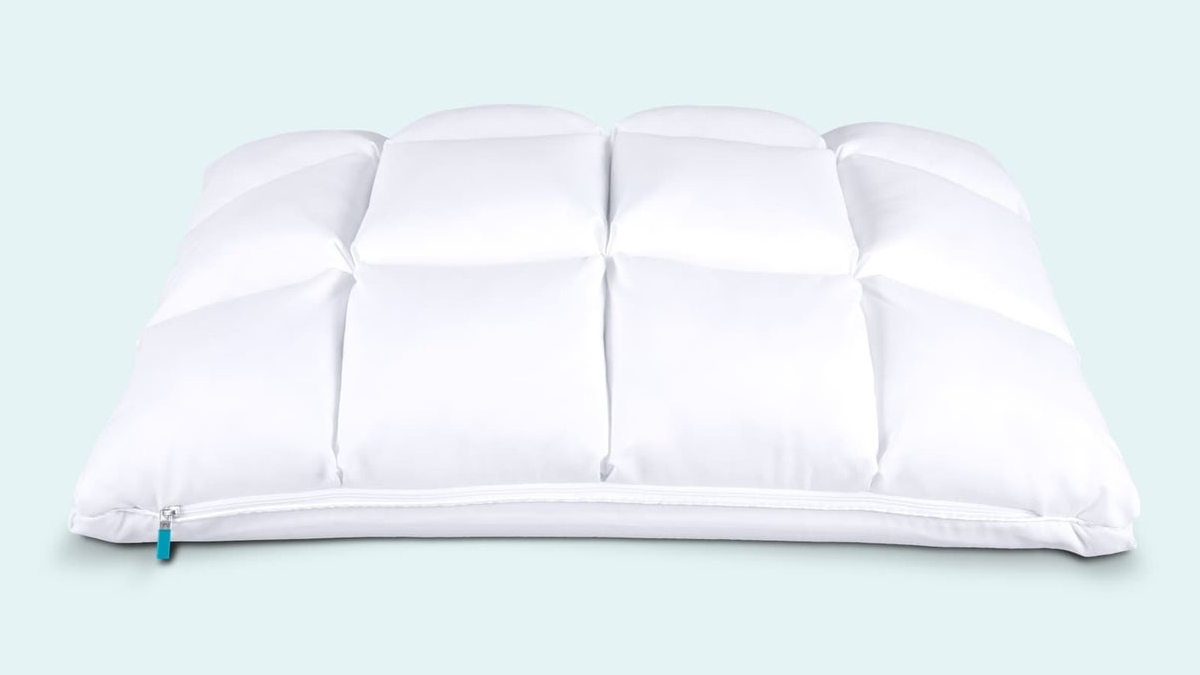 When you work like a horse, a good night's sleep can be the only thing to look forward to at the end of a long day. That said, you know you deserve all the things that could contribute to restful forty winks, and that includes the most comfortable pillows.
A pillow is a lot more than a soft bundle to rest your head on as you sleep. As a matter of fact, it plays a massive role in maintaining your upper body and spine alignment in check during your sleeping hours.
If you've been scouring the net for the most comfortable pillows, look no further because we've got them all right on this list.
1. Original Casper Pillow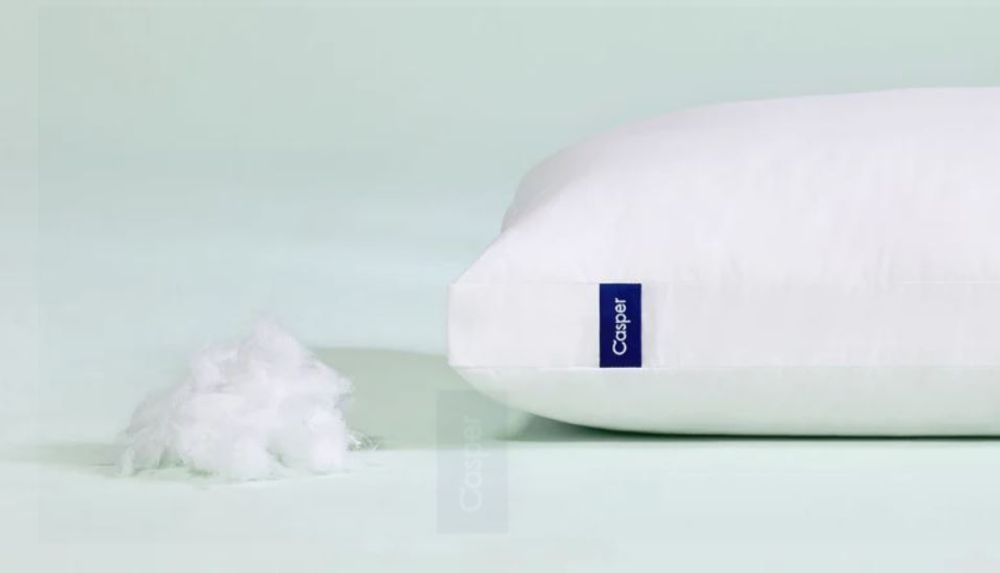 Original Casper Pillow takes pride in having an innovative "pillow-in-pillow design." Why does it need two pillows? The inner one is for optimum support, while the outer cover is for the fluff. The firm support and softness make it one of the most comfortable pillows for neck pain.
Price: Original Casper Pillow costs $59 for standard and $77 for king size at Casper's website.
2. The Saatva Pillow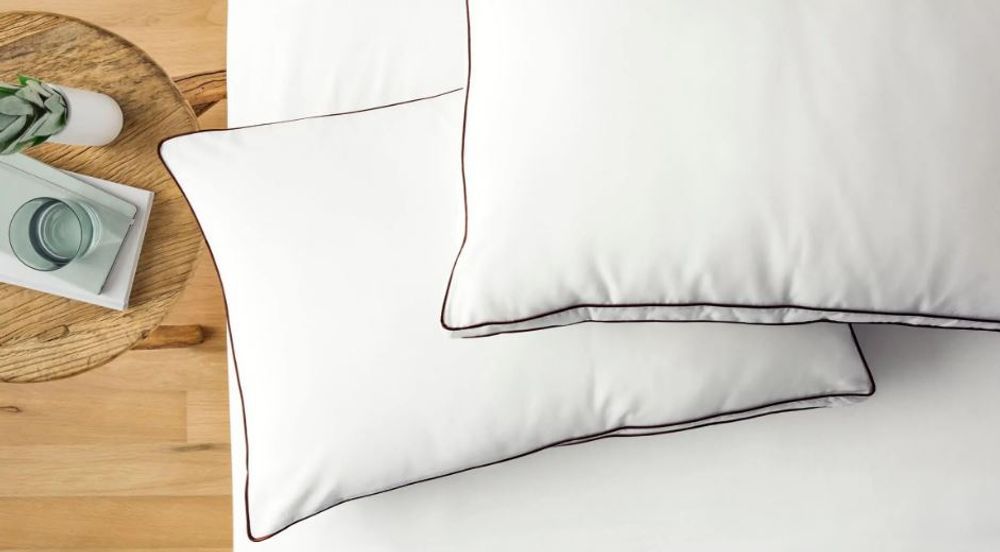 Do you want a hotel-quality pillow that will help you sleep like a baby? Then you might want to put The Saatva Pillow on your list of options. It's a weighty and plush pillow with a supportive shredded Talalay latex, designed for optimum neck and spine support.
Price: This pillow is priced a bit steep at $145 for queen-size and $165 for king-size on Saatva's website. But if you're on the lookout for the best luxury pillows to give you the sleep quality you deserve, it's worth checking out.
3. Leesa Hybrid Pillow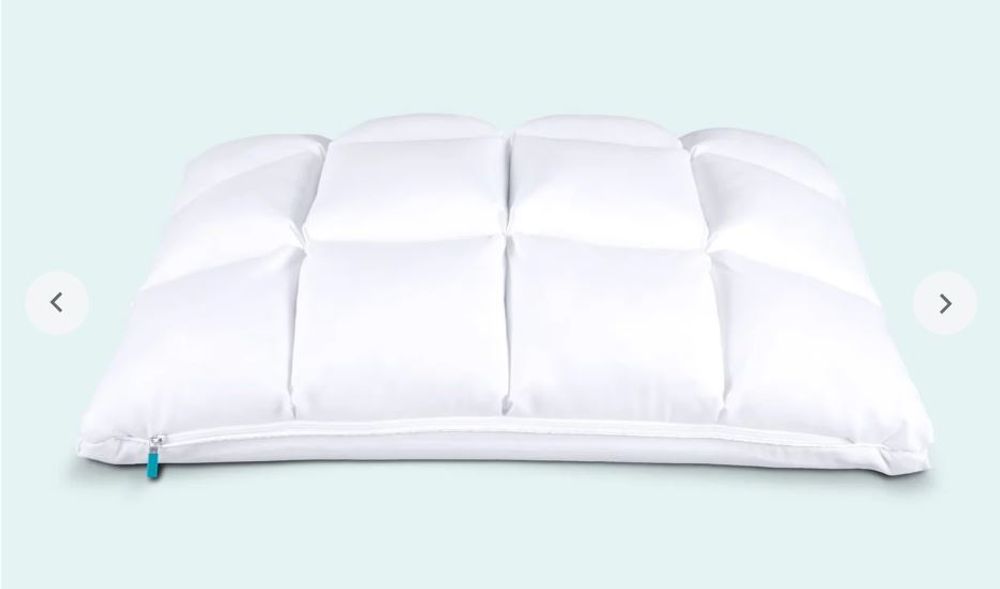 Leesa Hybrid Pillow is not only one of the best firm pillows, but it might also be in the running as the best pillow for sleeping. This number is not only adjustable and reversible but also has a removable insert and double-sided comfort. It's also made with chilling fibers plus a cool-to-the-touch gel side designed to keep you cool.
Price: This pillow sells for $109 (standard size) at Leesa's website.
4. COOP The Original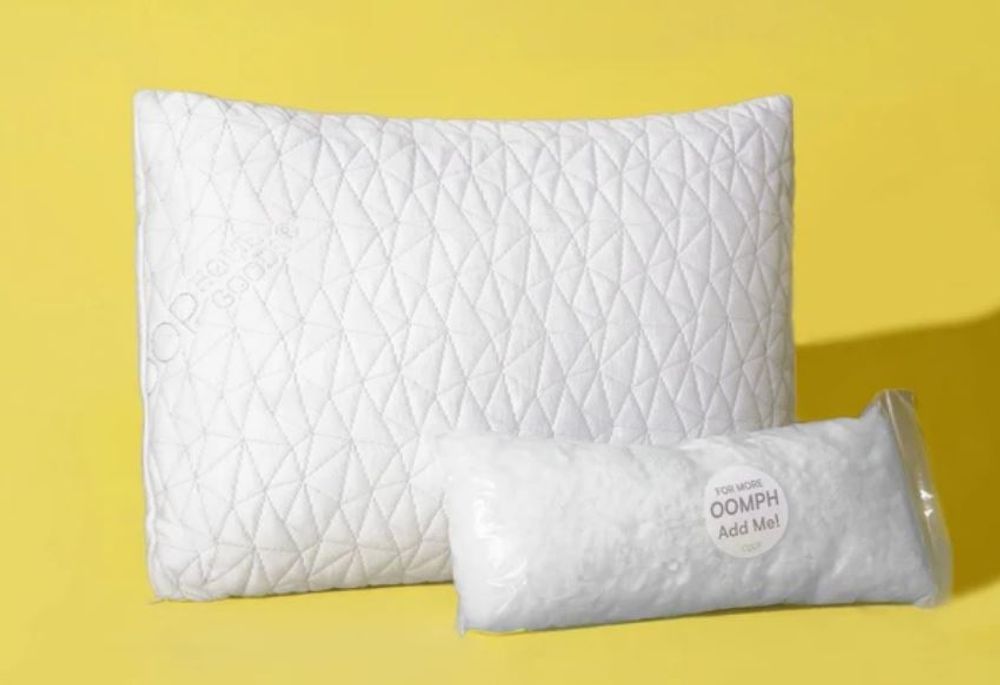 COOP The Original is the company's best-seller. The pillow lets you sleep aligned and wake up refreshed. It prides itself on being "the world's most adjustable pillow." How do you do it? Simple – you can simply add or remove some of its medium-firm density fill. Though it's adjustable to suit any sleep position, side sleepers, and users who need firmer support, enjoy this pillow the most.
Price: The Original sells for $59.99 USD at the COOP website.
5. SWTMERRY Memory Foam Pillow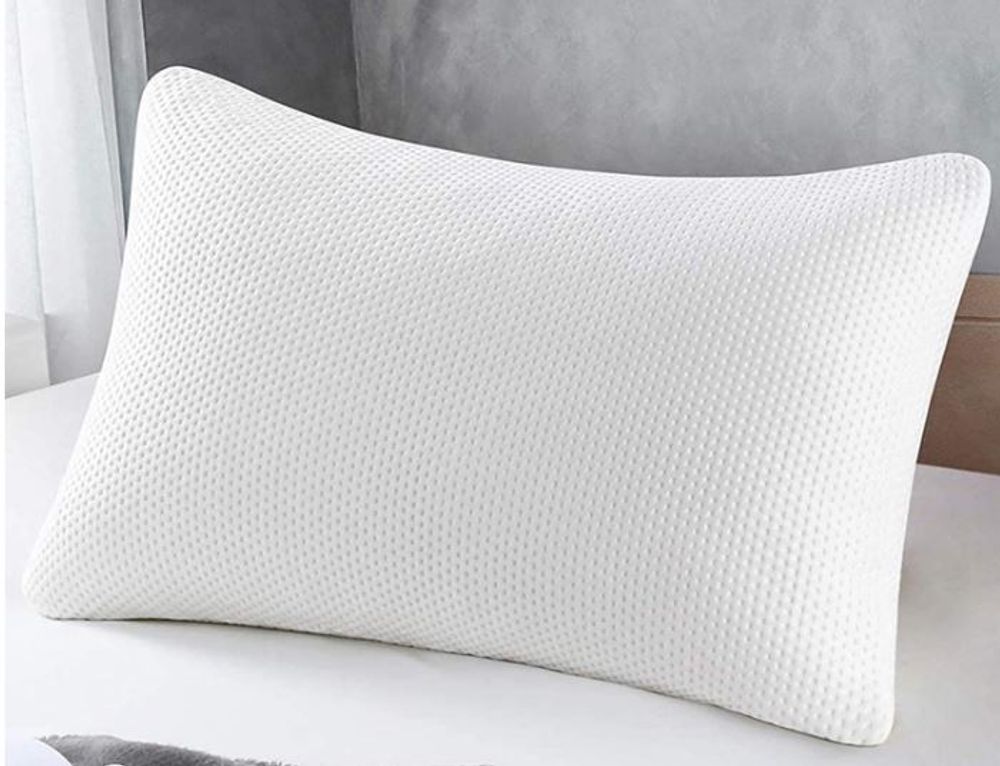 Next on our list of most comfortable pillows is SWTMERRY Memory Foam Pillow also allows users to add or remove filling according to their preference. Because of its adjustable feature, it's a great buy for all types of sleepers. In addition to that, its shredded style combines visco-elastic memory foam allows it to hold its shape, offering proper orthopedic support for the neck and head.
Price: This pillow costs $17.99 on Amazon.
6. Aeris Adjustable Memory Foam Contour Pillow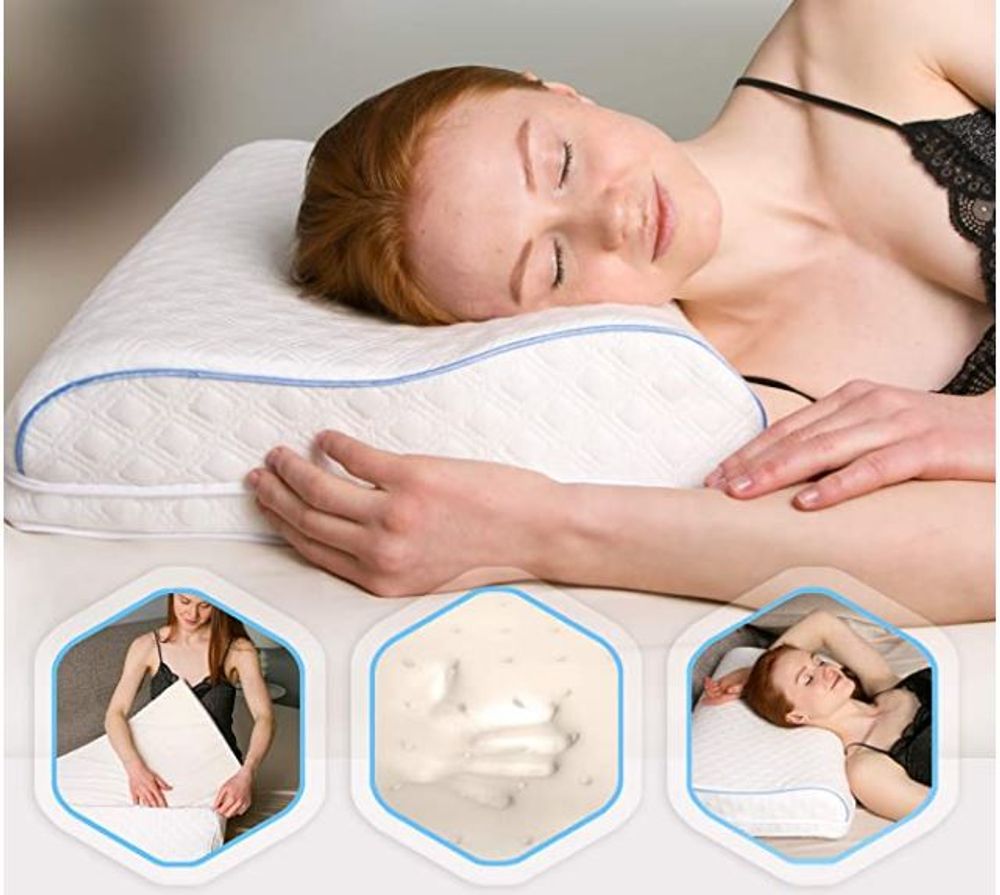 Some users hail Aeris Adjustable Memory Foam Contour Pillow as one of the best pillows for side sleepers. In addition to that, the shape also works to support the neck and head of back sleepers, making it a versatile buy. In fact, its design helps relieve tension in the head, neck, and shoulders, so you wake up feeling refreshed.
Price: You can buy this pillow on Amazon for $42.90.
7. CR COMFORT & RELAX Ventilated Memory Foam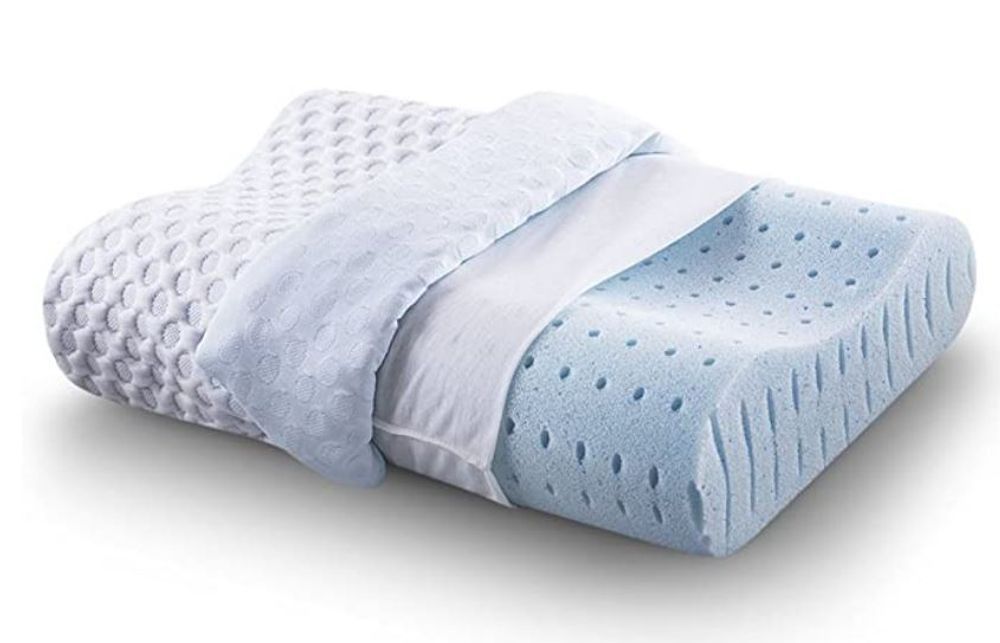 Some customers consider CR COMFORT & RELAX Ventilated Memory Foam as the best pillow in the world. This memory foam is 65 percent Polyester and 35 percent Tencel, with a breathable jersey fabric cover. Added to that, the foam is gel-infused, which helps decrease neck stiffness as well as shoulder pain during sleep.
Price: This pillow retails for $34.99 on Amazon.
8. Le'vista Pillow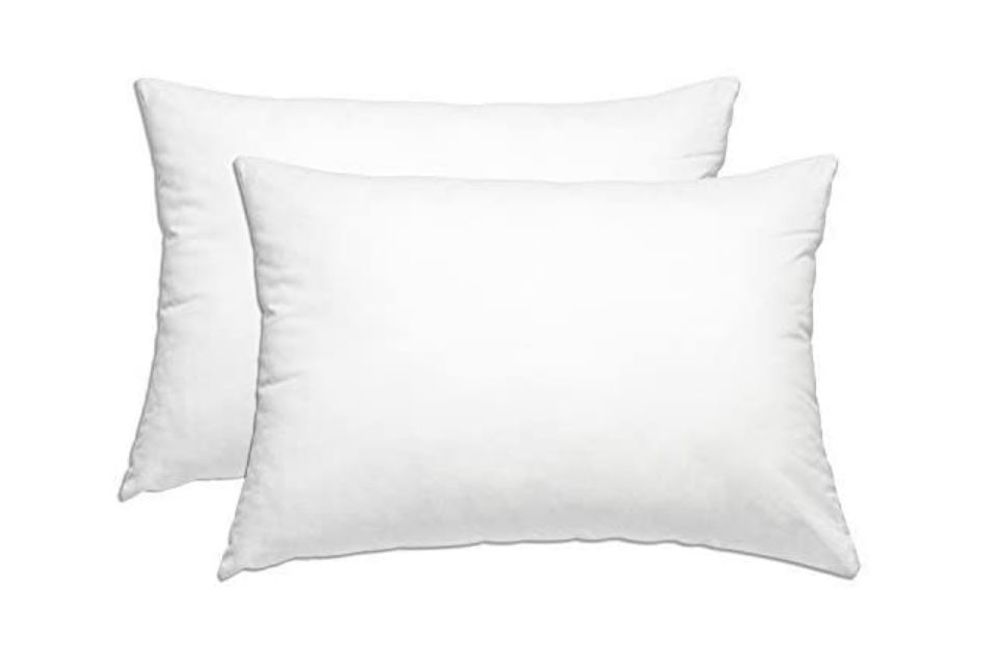 Le'vista Pillow makes it to our list of the most comfortable pillows, with its 100 percent hypoallergenic virgin polyester filling and 25oz 4D micro-fiber. But don't be surprised when they arrive at your door a bit flatter than you expect. They're compressed-packed, but they'll fluff up entirely within 24 hours. 
Price: This pillow sells for $22.99 per pack of two on Amazon, making it one of the best affordable pillows.
9. Snuggle-Pedic Ultra-Luxury Bamboo Shredded Memory Foam Pillow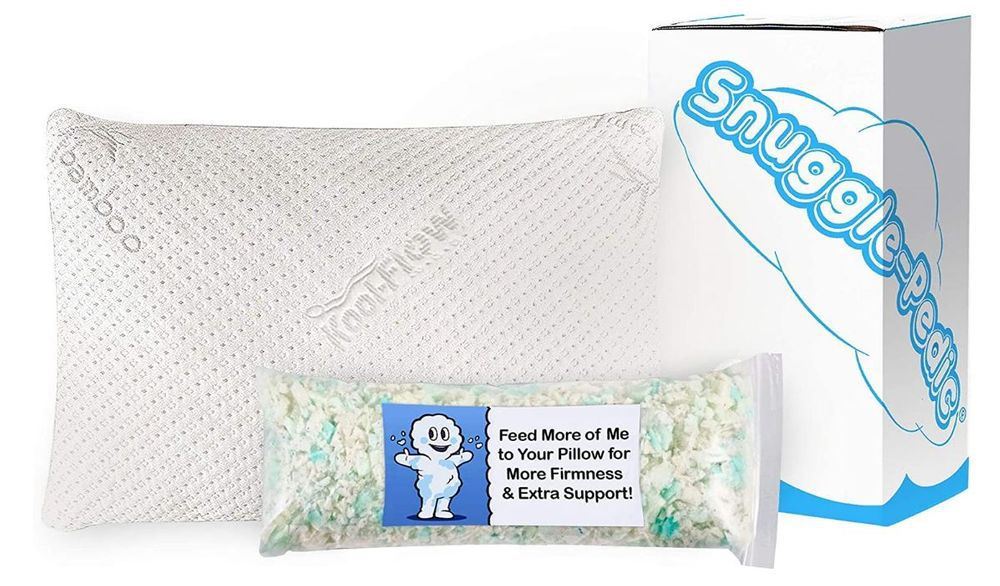 If you're looking for the best pillows of 2020, Snuggle-Pedic Ultra-Luxury Bamboo Shredded Memory Foam Pillow should be on your list. This pillow promises to hold up and never go flat. As a result, it offers proper postural support and pressure-relief during slumber. It's also hypoallergenic and dust mite resistant, which is always a plus.
Price: This product costs $59.99 on Amazon.
10. Slumber Cloud Cirrus Pillow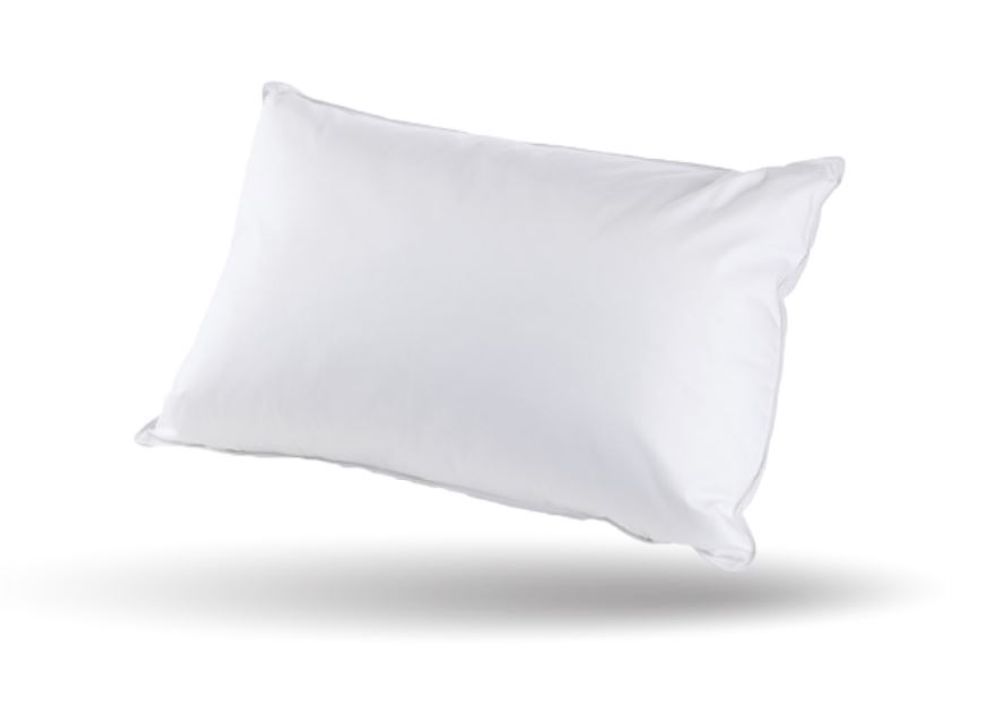 When a pillow maker says it has NASA-engineered technology built into its product, you know they're serious about comfort. Slumber Cloud Cirrus Pillow has a cooling fabric sell featuring a patented Outlast® technology designed to fight the heat. 
Price: A standard-size pillow retails for $59, and a king-size one sells for $79 at Slumber Cloud's website.
Techno-Mom: The Best Smart Tech for New Parents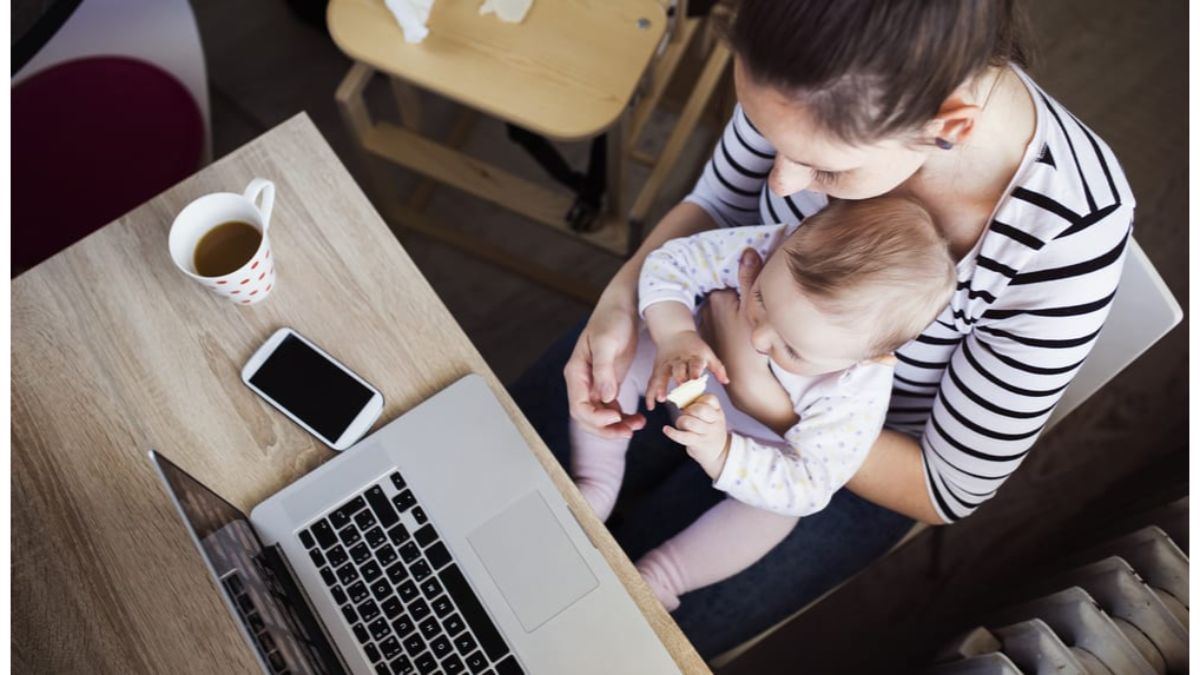 Parents of newborns will tell you that taking care of a baby is no easy feat. Moms and dads have their hands full with diaper changes and midnight feedings. Aside from what the baby is 'telling you' that it needs, there's much more to worry about.
'Is the baby's temperature okay?' 'Is the baby gaining enough weight?' 'Should I be worried about that cough?'
While it's true what they say: it takes a village to raise a child, new parents can use all that help and then some to care for their children in the earliest stages of development. Thankfully, smart technology is here to lend a hand proving yet again, there is no better time to be a parent. Let's take a look at some of the best smart technology for new parents and babies alike.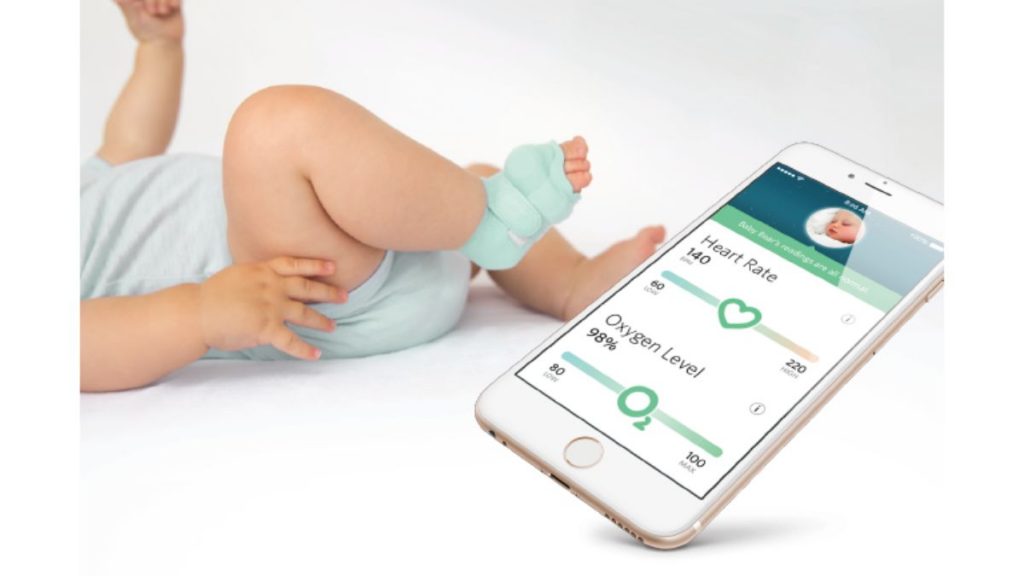 Owlet Smart Sock ($274/ Amazon)
The Owlet Smart Sock is a unique baby monitor used to track the heart rate and oxygen levels of your baby. Sensors in the sock keep connect to an app on the parent's phone as well as a base station that glows green when all is well. If the sock picks up oxygen or heart monitors that fall outside of a preset zone, it will send real-time notifications to the parent's phone.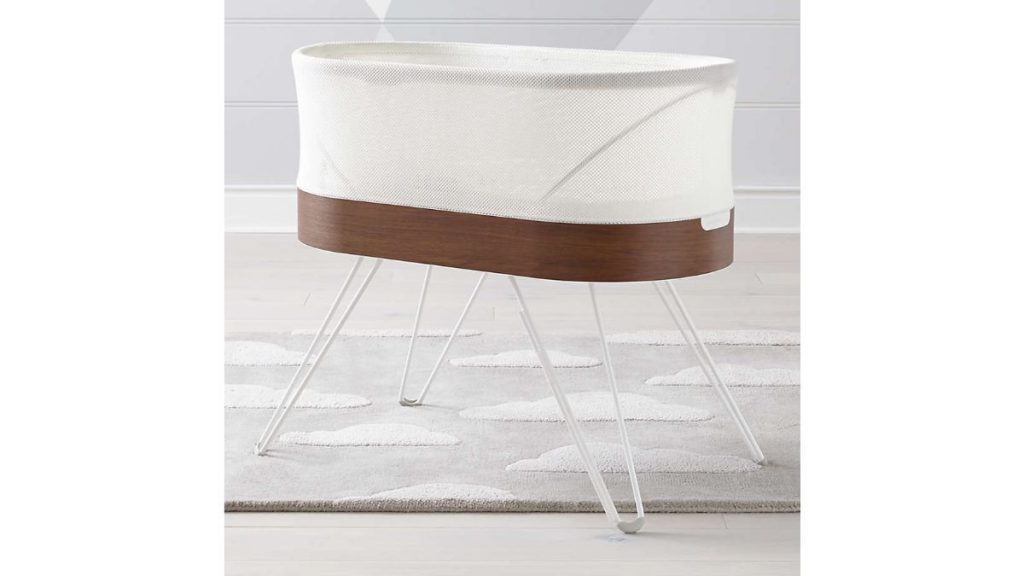 Snoo Smart Sleeper – ($1,395/ Amazon)
The Snoo Smart Sleeper is a bassinet designed to help your baby sleep. When the Smart Sleeper detects crying or fussing, the built-in rocker turns on as well as the white noise feature to help lull your baby back to sleep. A smart app allows you to customize the motion and sound settings, and logs sleep data. The Snoo Smart Sleeper boasts that it adds an extra 1-2 hours of sleep per night!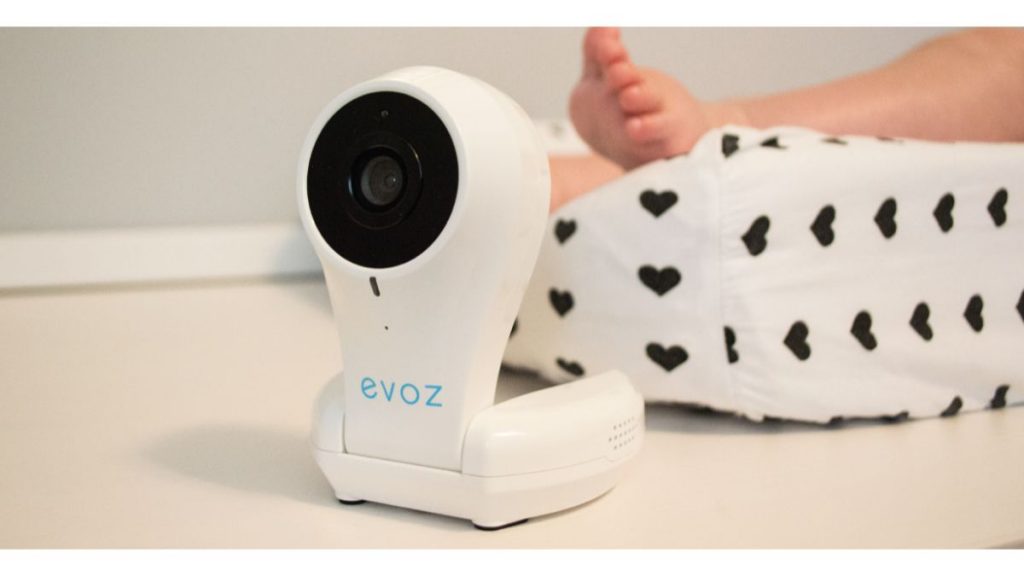 Evoz Smart Baby Monitor – ($229/ Amazon)
When your baby goes down for the night, your job as a parent is hardly over. The Evoz Smart Baby Monitor is the all-in-one solution to keep an eye on your baby through the night. It's HD camera with night vision gives a clear, crisp picture. The camera delivers uninterrupted live video streaming right to the app on your phone. Parents can allow more than one app to monitor the baby in case doting grandparents want to see. The camera can even take and send pictures. When the Evoz detects crying, it can be set to play lullabies and audiobooks.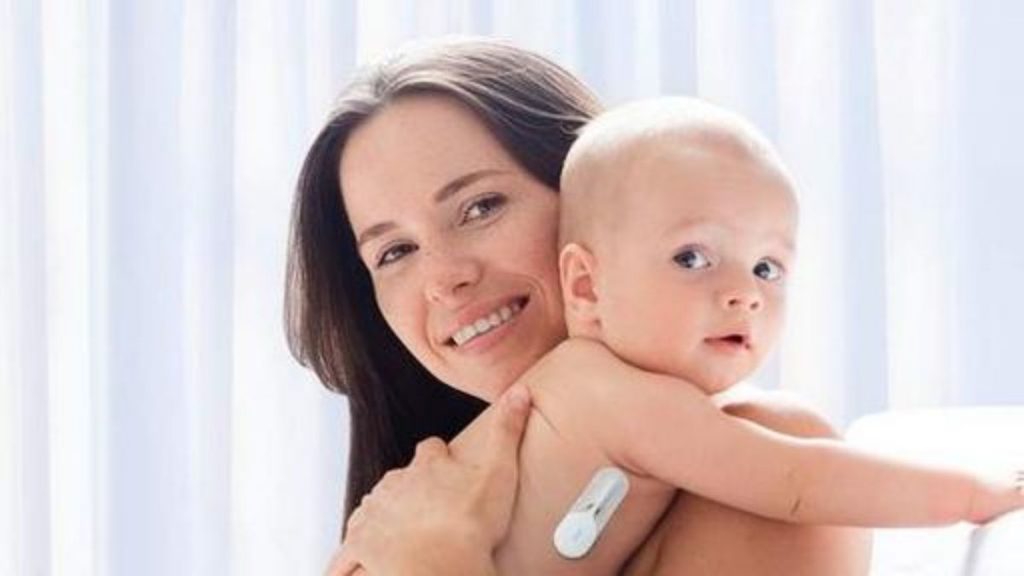 Vava Smart Baby Thermometer – ($67.99/ Amazon)
New parents are regularly checking their baby's temperature. The Vava Smart Baby Thermometer offers parents the chance to monitor their baby's temp 24 hours a day. The thermometer comes in the form of a small adhesive silicone patch that you place under the baby's armpit. It will monitor temperature, sending live results to the storage box which you can keep anywhere. The storage box will blink or beep depending on the results, as well as alert you to low battery, disconnection, or if it falls off the baby.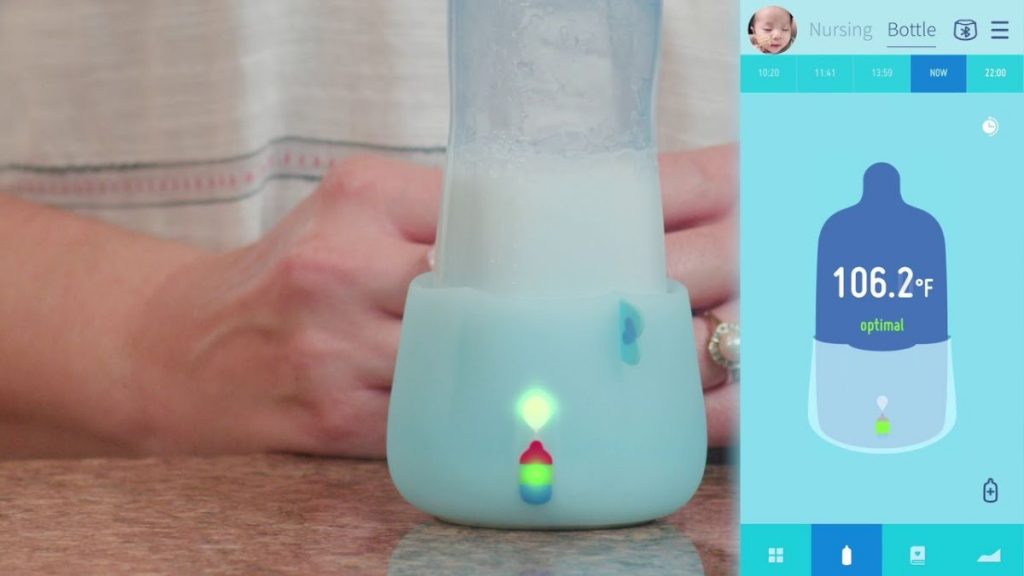 Bluesmart mia2 Smart Baby Feeding Monitor – ($99.99/ Target)
Feeding the baby can be quite a process. The Bluesmart mia2 Baby Feeding Monitor helps make the process a little easier. This smart sleeve monitors the baby bottle's temperature and helps keep track of the duration and the amount the baby ingests. The companion app records the information and offers reminders for when it's time to feed your baby again.
Marvel Cinematic Universe Bigger Than Ever in 2021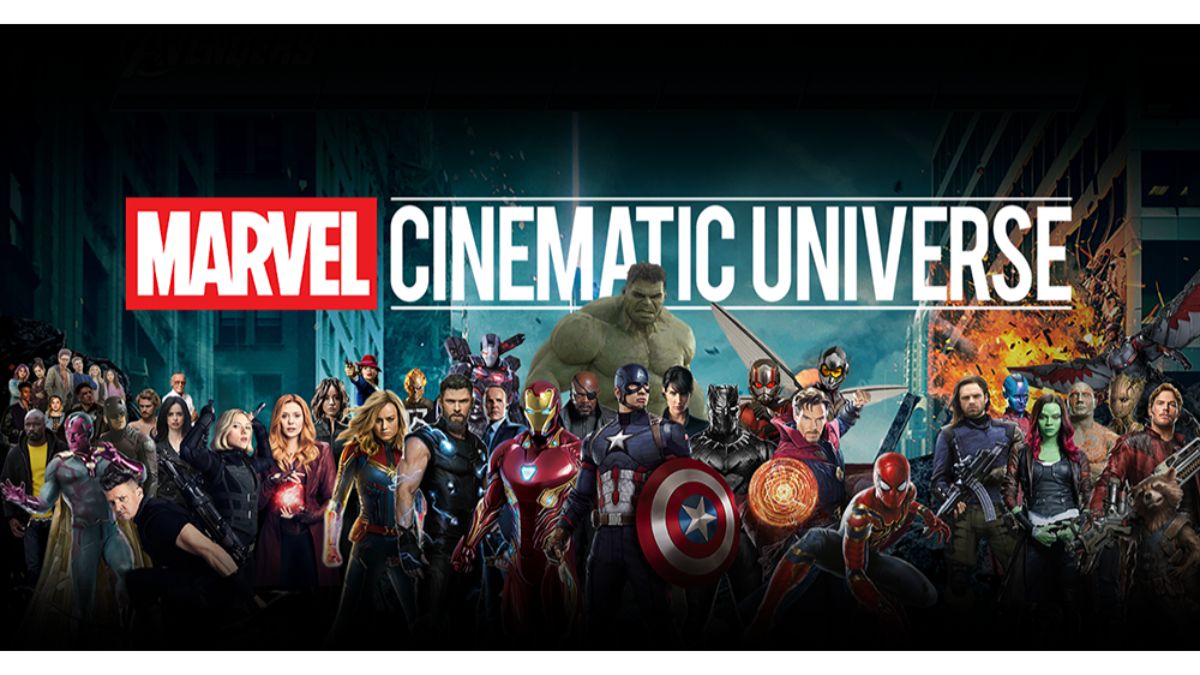 No other film franchise has come close to the scope and magnitude of the Marvel Cinematic Universe. With 22 movies telling an interconnected story, the MCU has pulled off a stunning media legacy. With Kevin Feige at the helm, the first three phases of the MCU were riddled with re-castings, director turnover, and legal battles. Still, fans were blown away. After the blockbuster of all blockbusters, Avengers: Endgame put a serious period at the end of a 10-year-long run-on sentence, critics wondered what could possibly come next. Well, strap in – 2021 is the start of something big.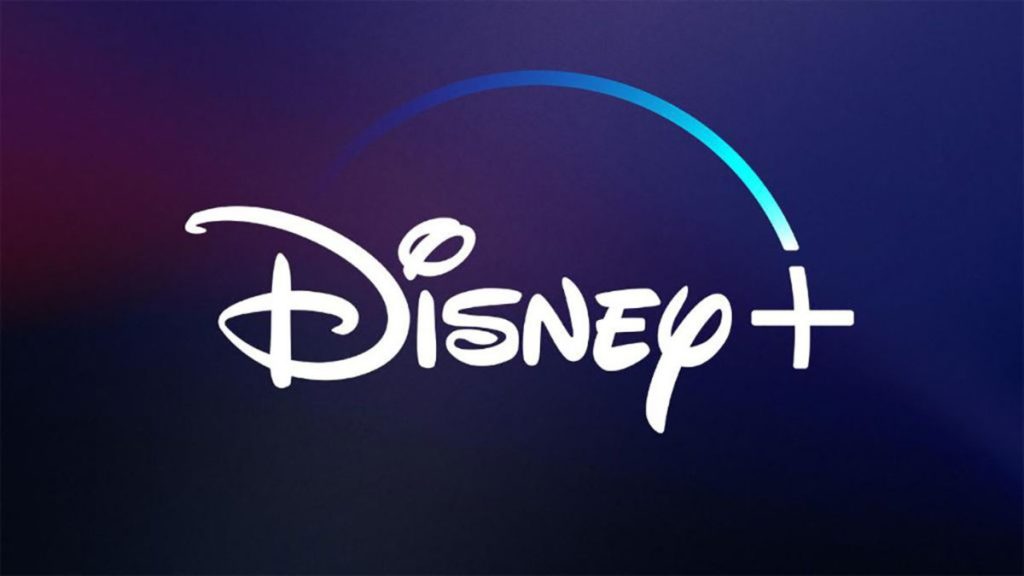 Marvel (not Just a) Cinematic Universe
Last year, the Disney+ streaming service launched, giving viewers access to the entire Disney library. Aside from movies and older TV shows, Disney promised new original content would come soon. So far, The Mandalorian has been the only original show worth talking about. The Mandalorian is a Star Wars entity, but its high-production quality has Marvel fans anxious for what's to come.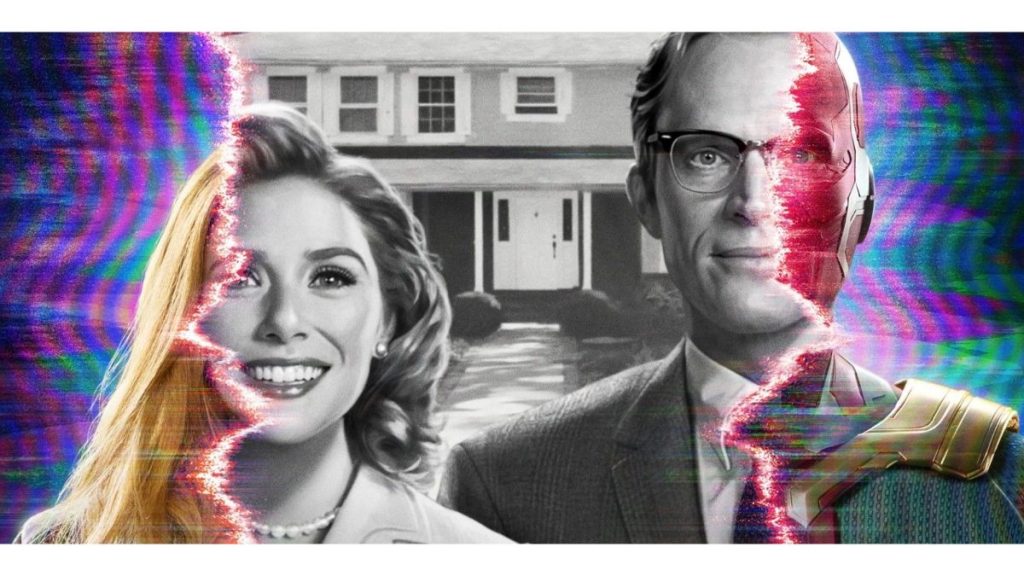 WandaVision
Step into Phase 4 with the highly anticipated WandaVision. It premieres exclusively on Disney+ next month with a six-episode arc. The series follows Wanda Maximoff aka the Scarlett Witch in a reality-bending story as she struggles with her identity. There is heavy speculation as to Wanda's involvement in the introduction of mutants to the Marvel Cinematic Universe. With Disney's recent acquisition of FOX, the MCU now has the rights to the X-Men. In the comic books, Wanda is both a mutant and an Avenger.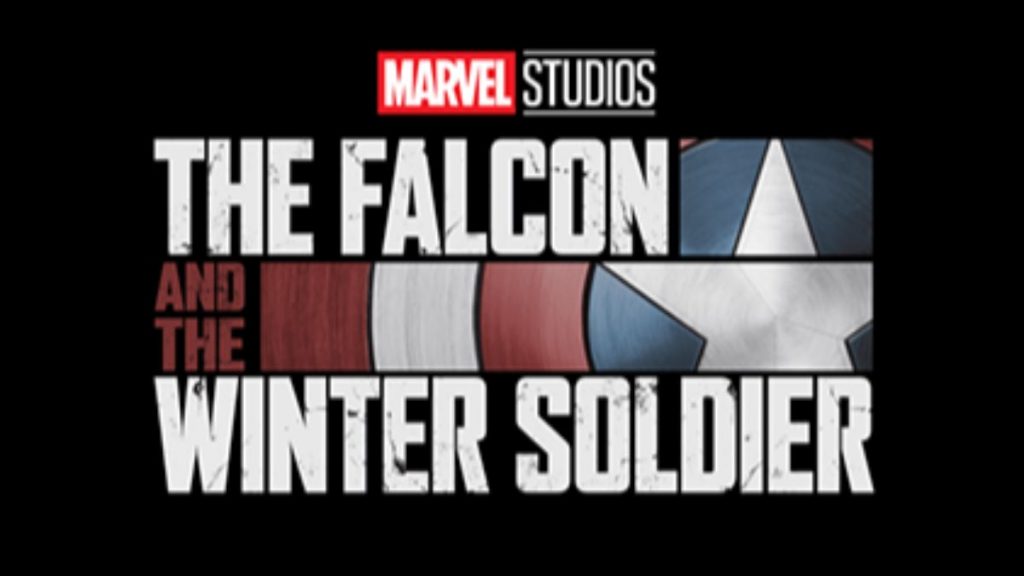 The Falcon and the Winter Soldier
Following on the heels of WandaVision is The Falcon and the Winter Soldier. The story follows Sam Wilson and Bucky Barnes as the struggle to fill the void in a world without Captain America. Both Sam and Bucky have worked side by side with Cap. Sculpted as a spy thriller, The Falcon and the Winter Soldier promises an action-packed show filled with bromantic rivalry.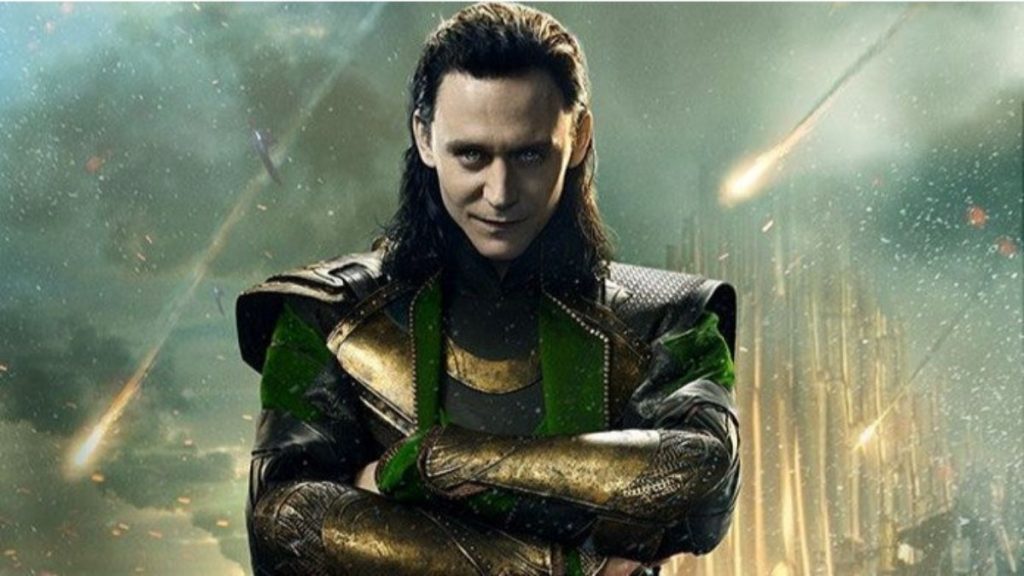 Loki
Villains typically don't last very long in the movie biz. They emerge. They shock. They awe. And they are vanquished. Unless they're Loki. Loki was an antagonist in all three Thor movies, the first Avengers movie before finally, finally meeting his ends in Avengers: Infinity War. A year later, Avengers: Endgame comes out and fans of the god of mischief were happy to see Loki weaseled his was out of trouble again. The first Marvel villain to get his own title, Loki stars in a Disney+ original starting in May.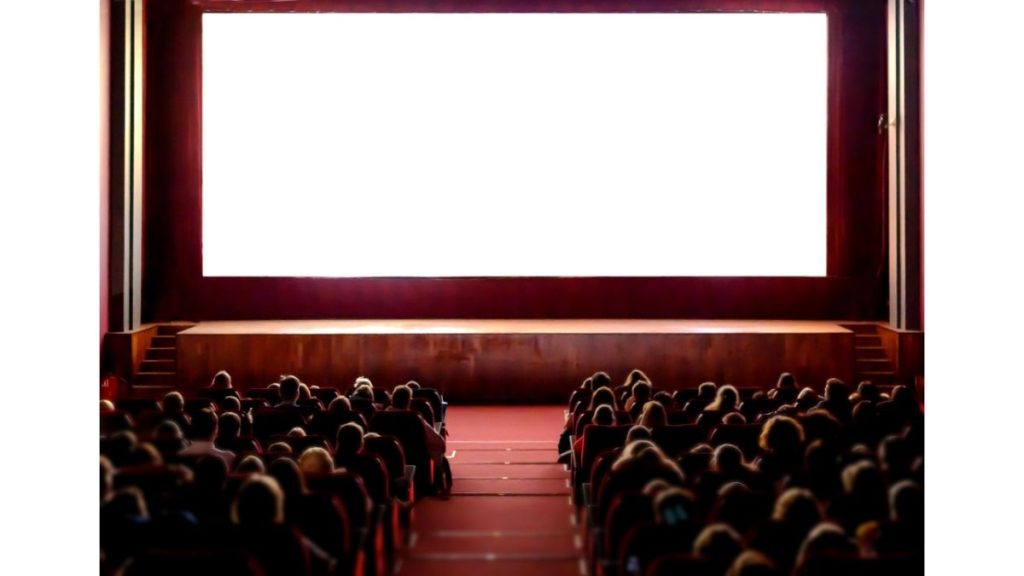 A Theater Near You (Hopefully)
What will the movie theater experience be like in the future? Who knows, but the MCU hasn't given up hope. Disney is always the force to be reckoned with at the box office and, if all goes to plan, 2021 will have three installments of the MCU in theaters.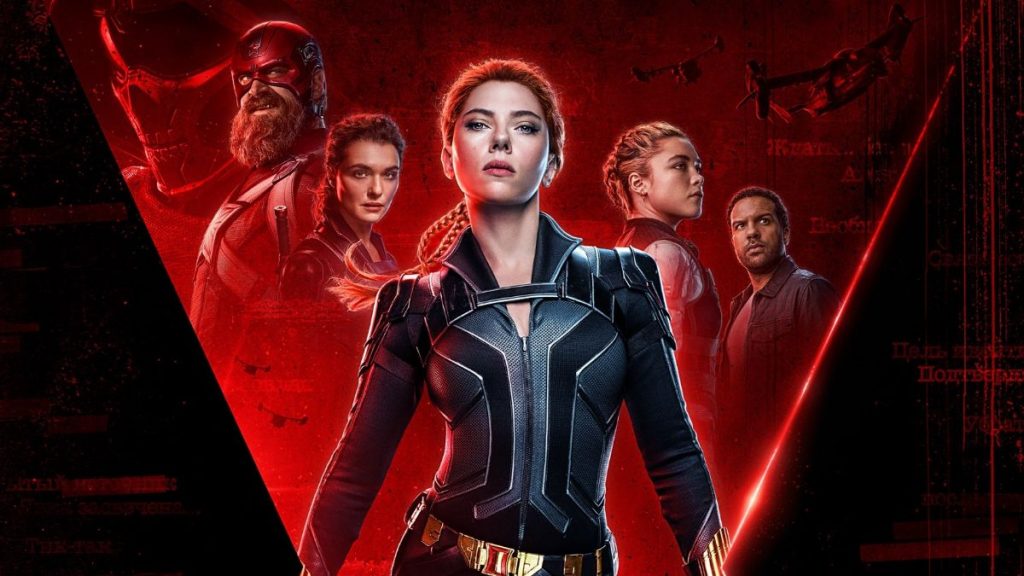 Black Widow
Scarlett Johansson's Natasha Romanov, aka the Black Widow, has been with the MCU since practically the very beginning. Yet, despite not having her own movie, Romanov developed from a sexy/badass side secondary character to an integral part of the MCU's heart. She was one of the few Avengers without powers or advanced tech, and still, she held her own against aliens and killer robots. Following her unfortunate demise in Endgame (if that's a spoiler, that's your fault), fans were excited to see the character get her own movie. The movie takes place after the events of Captain America: Civil War.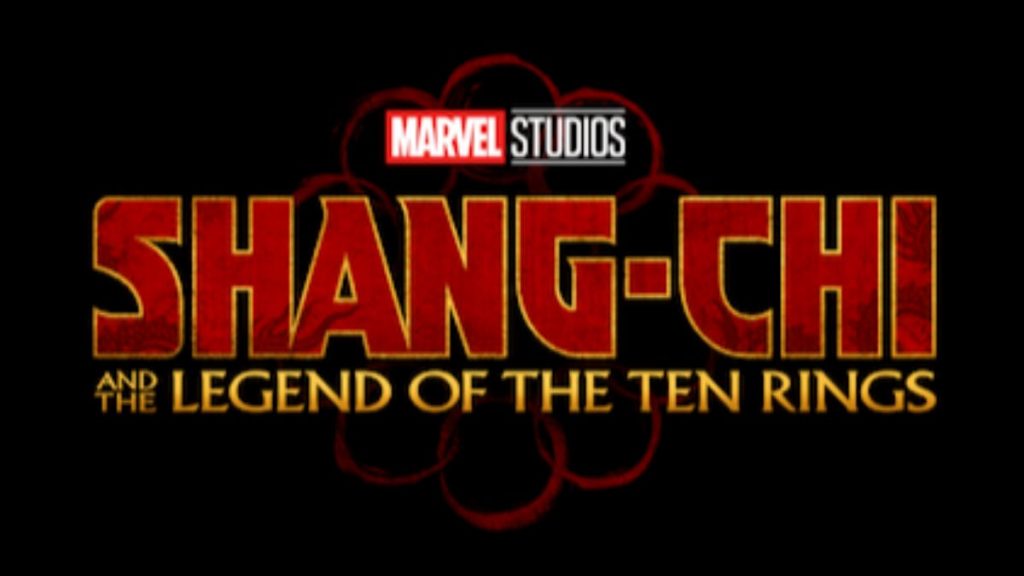 Shang-Chi and the Ten Rings
The premise for a Shang-Chi movie or show has been discussed in one way or another since the 80s. In fact, Bruce Lee inspired the martial arts expert/hero, and Stan Lee wanted Lee's son, Brandon, to portray the hero. Flash forward to 2021, Shang-Chi will be the first Asian to lead an MCU film with the real Mandarin as the antagonist. Not the imposter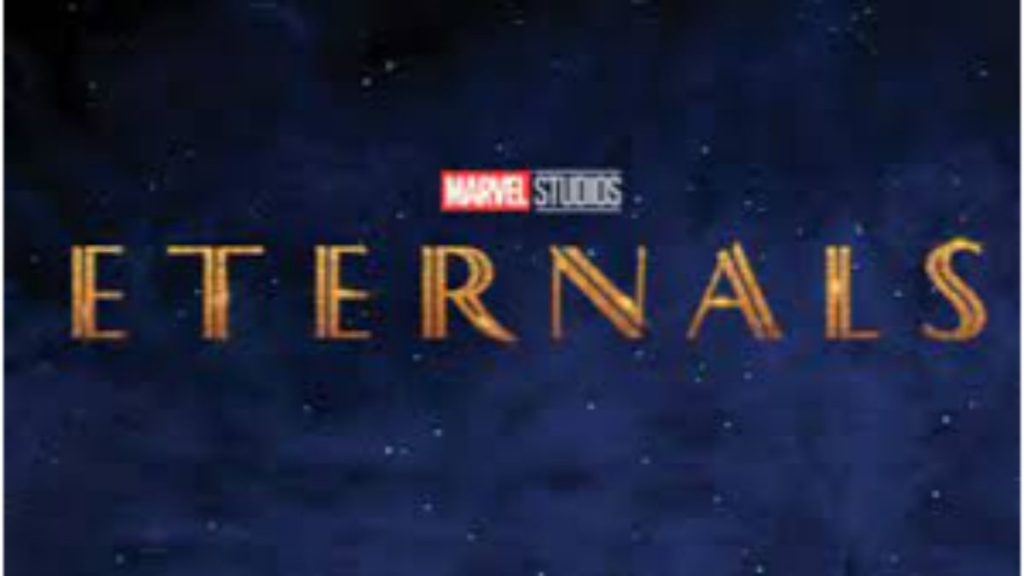 Eternals
Like Black Widow, the Eternals movie was supposed to release in 2020, but COVID-19 had other plans. This film is a new story for the MCU and many fans. Following the lead of Guardians of the Galaxy, Eternals takes fans beyond the earthly-grounded stories. The story follows a group of ancient aliens who helped mold history as they are forced to the forefront.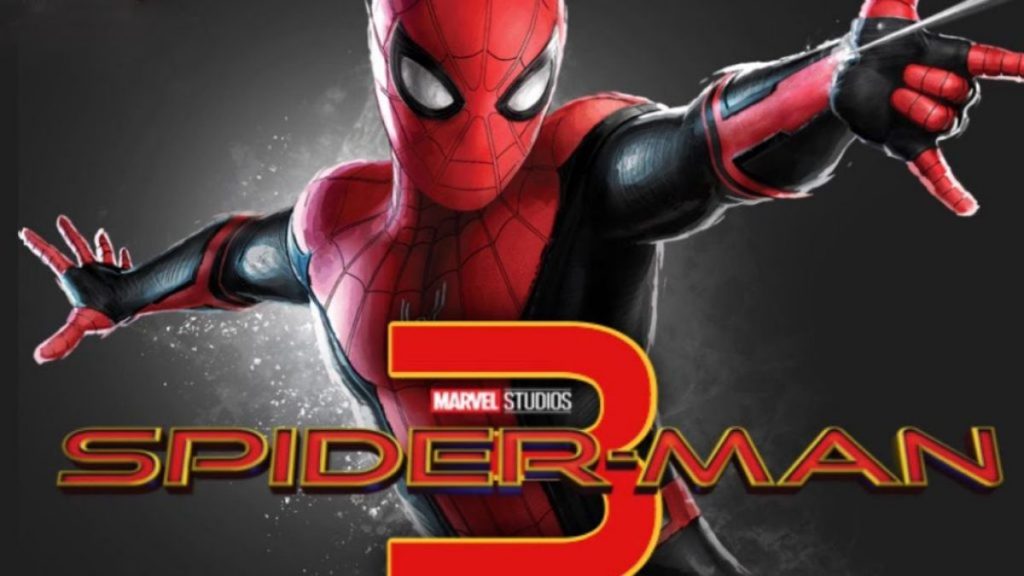 Spider-Man 3
There is much buzz about the third installment of Tom Holland's Spider-Man. Recently confirmed – Alfred Molina from the Tobey Maguire series and Jamie Foxx from the Andrew Garfield series joined the upcoming film cast. Adding to that, the all but confirmed rumors of Maguire and Garfield themselves joining alongside Holland, the movie looks to do their own version of a Spider-Verse.
Marvel Beyond 2021
Kevin Feige spoke about 25 titles coming to MCU between now and 2024. Phase 4 promises to be the most ambitious phase of the MCU yet.
Here is a list of all the upcoming titles
WandaVision (Disney+) (January 2021)
The Falcon and the Winter Soldier (Disney+) (March 2021)
Black Widow (Movie) (May 2021)
Loki (Disney+) (May 2021)
Eternals (Movie) (November 2021)
Untitled Spider-Man (Movie) (December 2021)
Doctor Strange in the Multiverse of Madness (March 2022)
Thor: Love and Thunder (Movie) (May 2022)
Black Panther 2 (Movie) (July 2022)
Captain Marvel 2 (Movie) (November 2022)
Guardians of the Galaxy Holiday Special (Disney+) (Winter 2022)
What If…? (Disney+)
Hawkeye (Disney+)
She-Hulk (Disney+)
Guardians of the Galaxy 3 (Movie) (2023)
Moon Knight (Disney+)
Secret Invasion (Disney+)
Ironheart (Disney+)
Armor Wars (Disney+)
Ant-Man and the Wasp: Quantumania (Movie)
I Am Groot (Disney+)
Fantastic Four (Movie)
Blade (Movie)
As of yet, there is no official word as to when the X-Men will join the MCU, but one must imagine, their debut will be set up with these titles.
Streaming Wars: What Platforms are the Best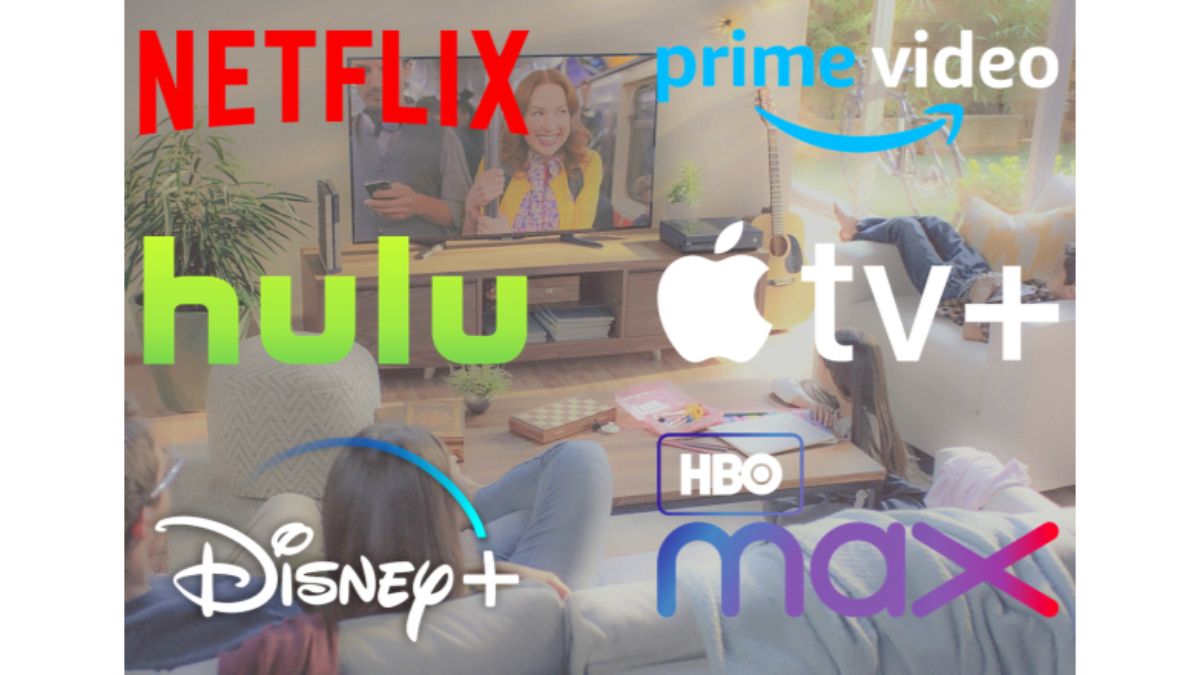 There was a brief moment when consumers realized that streaming services were the cheaper alternative to cable. Your brother's Netflix login and your downstairs neighbor's WiFi were all you needed to get by. Welp! Times have changed. Over the last few years, the list of different streaming platforms have grown a little out of hand, so might say. With services like Netflix, Hulu, Disney+, Prime, and others offering exclusive content, you might find yourself strapped for cash trying to keep up with them all. Let's break down the options to see what streaming platform(s) are the best fit.
What to Compare
Depending on the platform, streaming services can offer a variety of different options. This article aims to compare some of the more prominent services.
Pricing
How many screens can simultaneously stream
Live TV
Commercials
Original Programming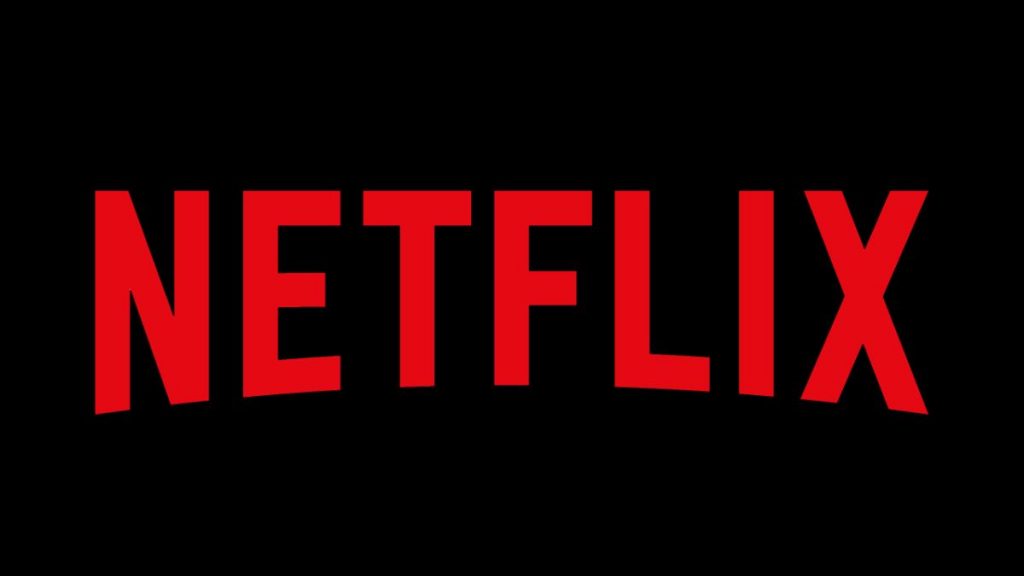 Netflix: The Grand-daddy of all Streaming
Netflix started as a subscription service that mails you movies so that you don't have to go to the store. Back in 2000, Blockbuster had the chance to buy Netflix but turned it down.
Now, Netflix is a streaming Juggernaut with millions of subscribers watching from their TV's computers, and phones.
What are they offering?
Plans: 3- Basic ($8.99), Standard ($13.99), Premium (17.99)
Simultaneous Streams: Basic-1, Standard-2, Premium-4
Live TV: No
Commercials: No
Original Programming: Heck Yes
Big Originals: House of Cards, Orange Is the New Black, The Queen's Gambit, The Crown, Cobra Kai – the list goes on
Thoughts
Netflix has a gigantic library of streamable content from movies to tv shows to comedy specials. The innovative "Are You Still Watching" and "Skip Intro" features are essential for bingeing an entire series in a weekend. Probably the giant feather in their cap is their original content. It started with their acquisition of the cult classic, Arrested Development, and the gritty political drama series, House of Cards; Netflix has developed into an Academy Award-winning production company.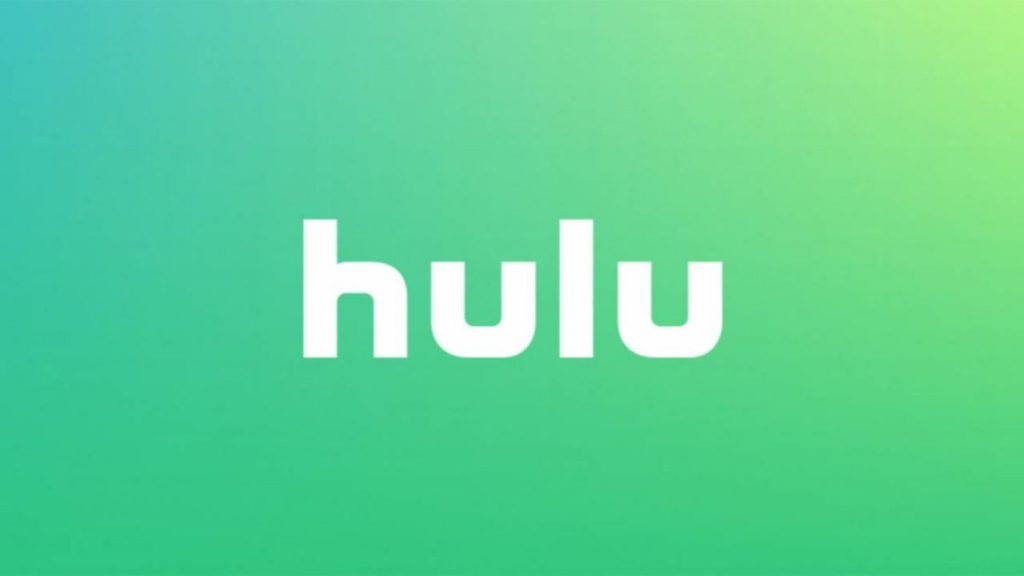 Hulu: streaming meets live
Hulu began as a website where you could stream TV shows online the day after they aired. They had commercials, it lagged, and the selection wasn't impressive. Nowadays, Hulu is one of the leading streaming services. They are the Android to Netflix's iPhone, the Pepsi to Netflix's Coke … or maybe it's the other way around.
What are they offering?
Plans: 4 – Basic ($5.99/month), Premium ($11.99/month), Basic + Live TV ($64.99/month) Premium + Live TV ($70.99/month)
Simultaneous Screens: 2 screens can play Hulu simultaneously for all plans unless you add on the unlimited screens package for $9.99
Live TV: Yes
Commercials: Basic – yes, Premium – sort of
Original Programming: Yes
Big Originals: The Handmade's Tale, The Hardy Boys, Animaniacs
Thoughts
The significant advantage of Hulu over Netflix is live TV streaming. Streamers can watch and record Live TV, including local sports. The benefit of watching football while you are sent out to get groceries cannot be overstated. It's true, even the Premium 'ad-free' plan still has some commercials, but these are mostly in movies they offer from different channel's catalog. For example, any movie that TBS airs, Hulu will let you stream whenever – just with commercials. Otherwise, Premium will let you binge Bob's Burgers ad-free for hours and hours.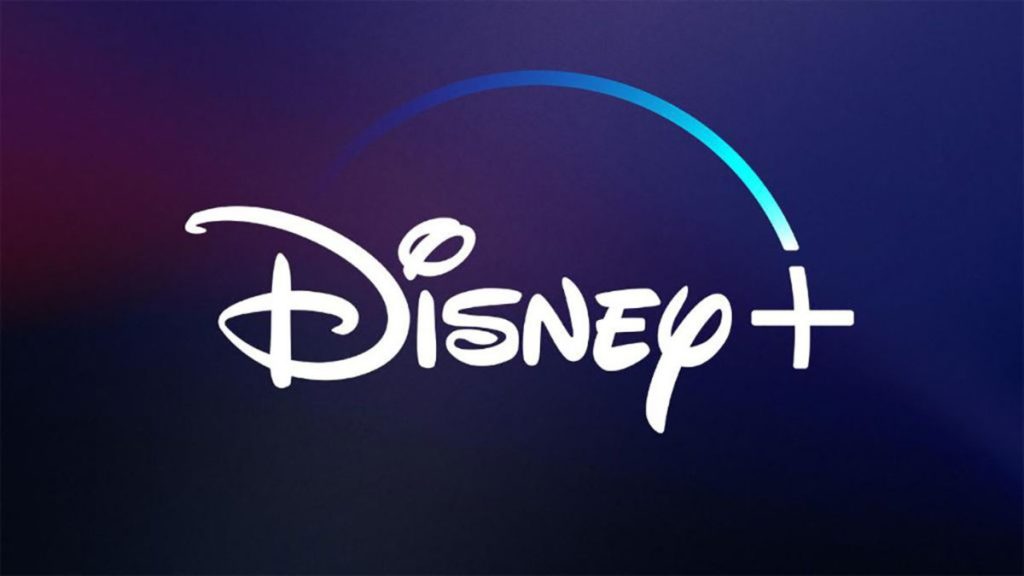 Disney+: for children young and old
Remember those commercials telling you to make sure to buy the newest Disney movie before it gets locked away in the Disney vault? It turns out Disney+ is that vault, and for a modest monthly price, you have access to everything that the massive Disney catalog has to offer.
What are they offering?
Plans: 1- $6.99/month or $69.99/year
Simultaneous Streams: 4
Live TV: No
Commercials: No
Originals: Yes, but that's a loaded question
Big Originals: The Mandalorian
Thoughts
Put simply: Disney is incredible. They practically have a monopoly on our childhood. With access to any Disney title you can think of, Disney+ turns your TV or phone into a Nostalgia machine. Remember, Disney now owns Darth Vader, Spider-Man, Buzz Lightyear, and Homer Simpson. Since it went online a year ago, the only noteworthy exclusive content has been The Mandalorian. Disney has promised a slew of new content coming up, including several Star Wars Universe and Marvel shows.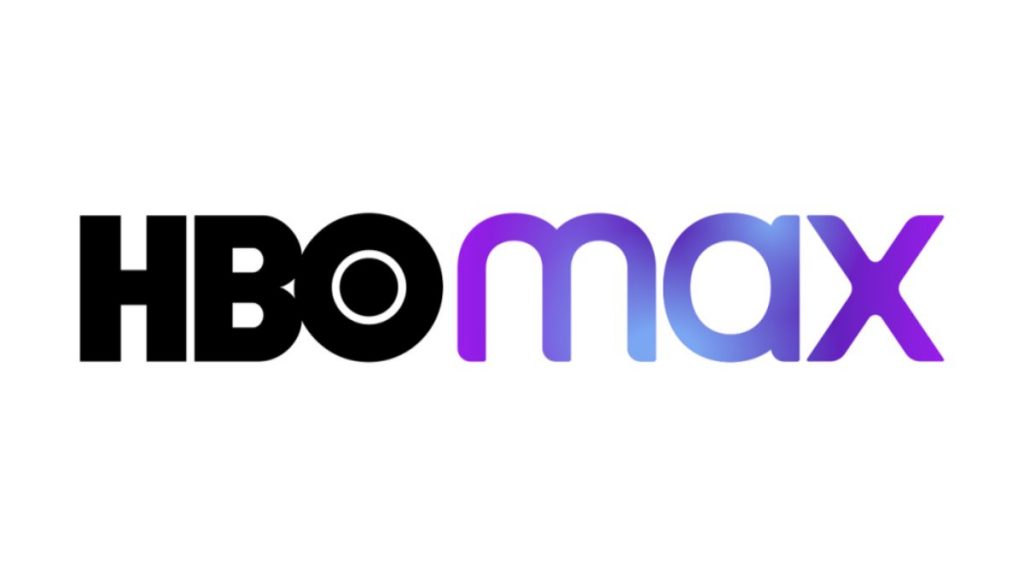 HBO Max: original premium content channel made modern
In many ways, Netflix has HBO to thank for their model. HBO was the first premium subscription for movies and original content if you wanted more than what cable had to offer. Finally, they've adapted their model to fit a modern scheme.
What are they offering?
Plans: 1 – $14.99/month – free with a traditional HBO subscription
Simultaneous Streams: 3
Live TV: No
Commercials: No
Originals: Big time
Big Originals: Game of Thrones, Sopranos, The Wire
Thoughts
HBO's entire back catalog combined with all Warner Bros titles packs a lot of content into one app. With the announcement that WB will be streaming their big 2021 titles on HBO Max the same day they're released into theaters, consumers could witness something that's never really been done before. Is the movie watching experience as we know it gone for good?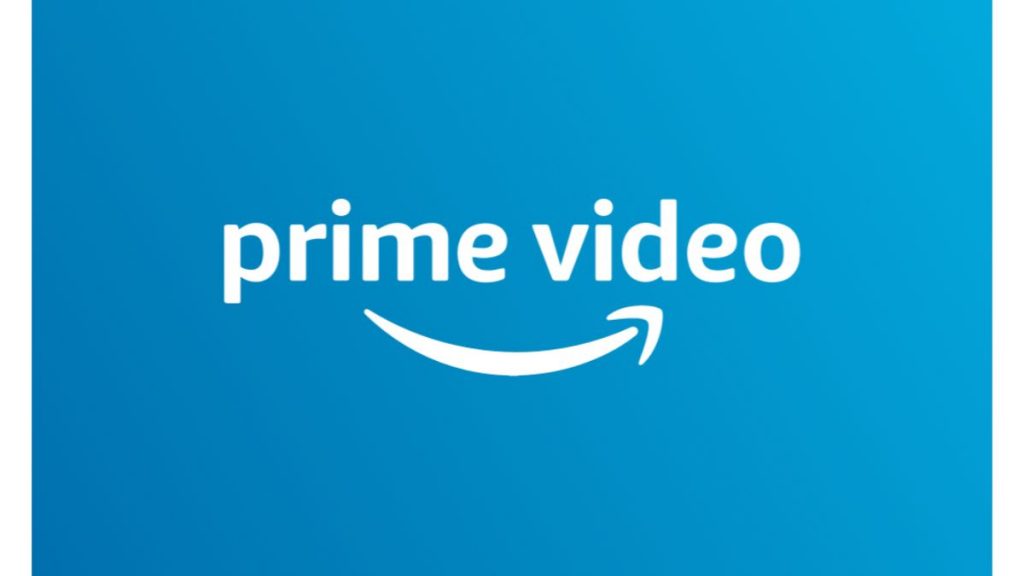 Prime Video: a perk of speedy delivery
Amazon: ever heard of 'em? That little online book-selling operation has extended its services to include online streaming. Prime Video is included with your Prime subscription that gets you free two-day shipping and overnight delivery.
What are they offering?
Plans: 2- Prime Annual ($119/year), Prime monthly ($12.99/month), Prime Video ($8.99/month)
Simultaneous Streams: 3
Live TV: No
Commercials: No
Originals: Yes
Big Originals: The Boys, The Marvelous Ms. Maisel, Hunters, Jack Ryan
Thoughts
Prime Video works as a hub for all the digital content you purchase on Amazon as well as the streaming service. Even if you cancel your subscription, you will still view the movies and shows you bought. Most of the good stuff on Prime, you still need to rent or buy, and they are still working on building their original content.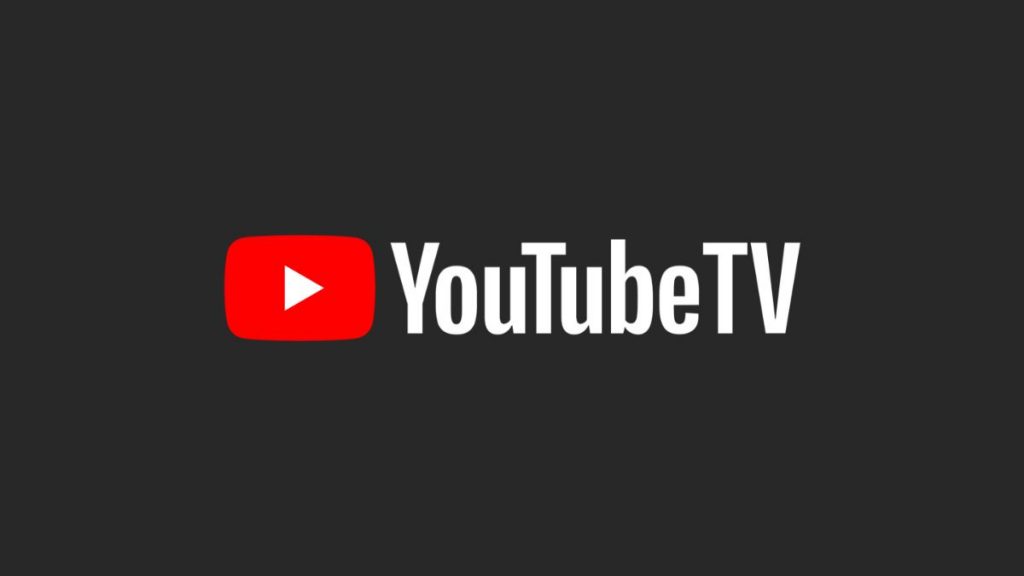 Youtube TV: the cable cutter
Google launched Youtube TV as a cable-cutting service in 2017. Streamers would have full access to all their favorite cable channels, including sports like the NFL Network.
What are they offering?
Plans: 1 ($64.99/month)
Simultaneous Streams: 3
Live TV: Yes
Commercials: Yes
Originals: No
Thoughts
Youtube TV is strictly an excuse to ditch your cable provider. It is the only other Live TV provider besides Hulu and even offers a few more channels with the sports networks and Viacom (MTV, Comedy Central, Nickelodeon). Still, it provides no original content and no offline streaming.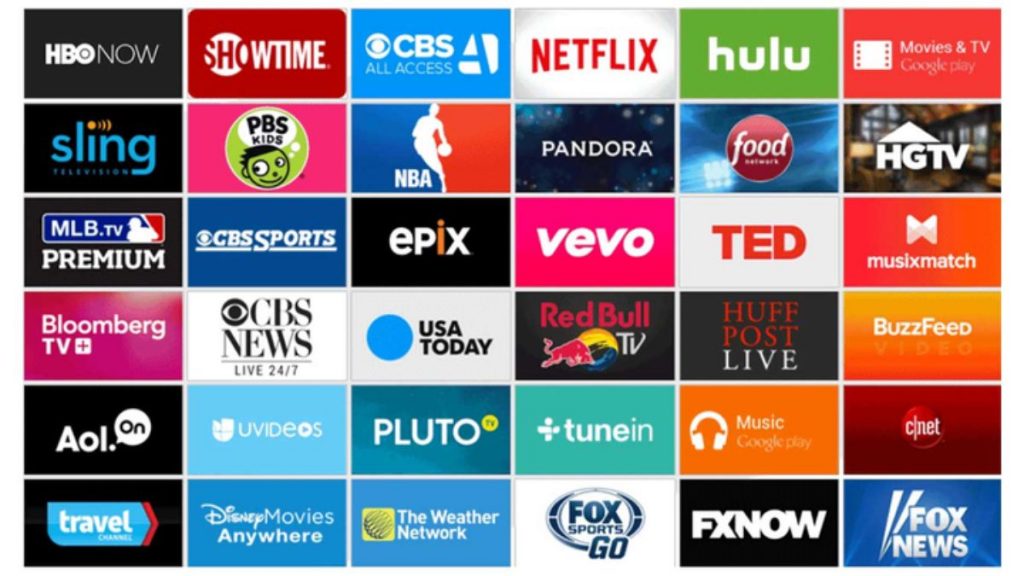 The Others
There are a handful of other streaming services out there as well. Apple TV +, Sling, Epix, and Peacock offer their own list of features but don't quite stack up next to the other giants. Just yet anyway
What It All Comes Down To
No matter what you subscribe to, it seems there will always be a time when you come into work, and somebody will ask you if you watched the most recent episode of (insert show here) and you say 'no, I don't have (insert streaming service here). Then they rattle off all the features and benefits of that streaming service and tell you that you need it. Before you know it, you're spendings $140/month on streaming services and missing the days when all you needed was a cable box. In the end, most people have multiple subscriptions. It's just a matter of figuring out which you can get away without needing.
Ask yourself these questions:
Do you have kids/ have a nostalgic side? Disney+ and HBO Max (Sesame Street)
Do you need live sports? (Hulu + Live TV or Youtube TV)
Do you like water cooler talk? Netflix has the largest selection of talked-about original content.
Are you a nerd? Disney+ has everything Marvel and Star Wars, and the new stuff is around the corner.
Then there's a matter of splitting the subscriptions with friends and family. This may blur the lines of ethical behavior depending on who you ask, but that's for you to decide.
Whichever streaming services you choose, there is no shortage of material, and you will never get to the end of it. Maybe, get outside. Go for a walk. Some Vitamin D could do you some good.