Top 10 Dedicated Hosting Companies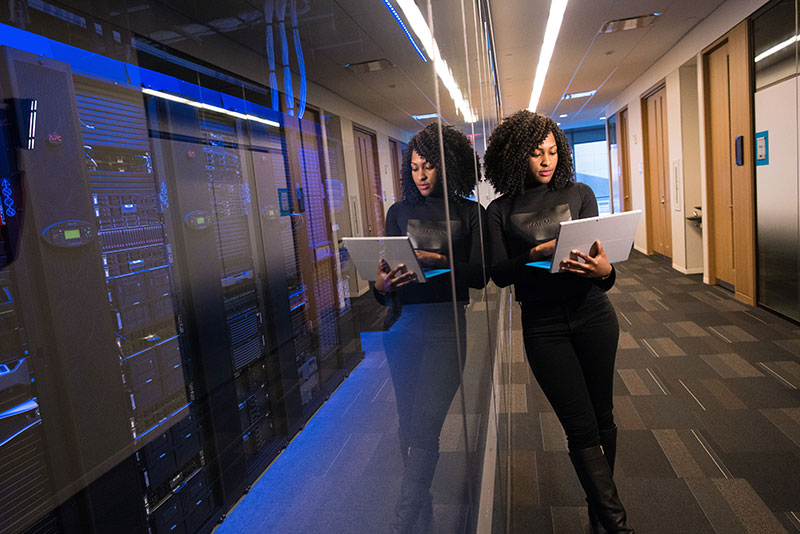 By January 2020, 1.74 billion websites are live on the internet. Imagine how many servers are running just to keep these websites up. As the number of websites grows, hosting sites adjust to the demand. Luckily, small businesses or entrepreneurs have different options in deciding hosting companies for their websites.
We've narrowed down the Top 10 Dedicated Hosting Companies on the internet based on their price, value, and customer support.
1. HostGator

One of the most popular hosting companies is HostGator. It's been in the hosting game since the early '00s and is one of the top choices by many small businesses, developers, and big brands. That makes them one of the Top 10 dedicated hosting companies on this list.
The HostGator dedicated server hosting starts at $119/mo for the Value Server with a four core and eight-thread CPU. The most expensive plan is $149, where you can get a 1TB SSD (Solid State Drive) and have a higher CPU capacity.
It offers the following features for its users:
Unlimited bandwidth
Customization between SSD and HDD (Hard Disk Drive)
cPanel and WHM (Web Host Manager)
DDOS protection
Three dedicated IPv4 IPs
Users can choose to have a managed or semi-managed solution as well.
Blog Beginner says that HostGator's dedicated server is best for those in the gaming business. Those with higher traffic can also benefit from the dedicated hosting server.
One of the cons of using HostGator is that there's only one location for the server, which may cause a slowed down response time when someone isn't accessing it from the US. HostGator receives mixed reviews about their support in general due to slow responses.
2. DreamHost

You can get a DreamHost Standard Server for $149/mo and 4GB ram as part of this plan. Pricing ranges from $149 to $379/mo.
Aside from that, you can get the following:
1TB HDD
100% uptime
Root access
DDOS protection
Unique IPv4 & IPv6 addresses
DreamHost only has a Linux OS, which developers may favor more. Even so, Is It WP says that DreamHost makes it easy for users to navigate and manage its built-in cPanel.
Website Builder Expert seems to lean towards HostGator or Bluehost for dedicated servers because the two websites provide more features than DreamHost.
3. A2 Hosting

For A2 Hosting, you have four options for Dedicated Server Hosting to choose from:
Unmanaged
Discount SSD
Managed Flex
Core Flex
An unmanaged server starts at $99.59, while their popular option, the Discount SSD Server starts at $129.30/mo.
Many users praise A2 Hosting for their service, but there have been reports of sudden account suspensions from those who have used the service.
4. Hostwinds

You can customize your Hostwinds dedicated hosting server based on your preferences. Their plans start at $75.00, and you can modify the following in your plan:
Server Drives
RAM
RAID
Operating System
Outbound Bandwidth
IP Addresses
That's a plus for developers because it allows for more flexibility. However, Blog Beginner finds that the dedicated server plans lack features.
5. Liquid Web

You have ten server options starting from $119/mo for a two-year plan on Liquid Web. You can also decide where you can choose the hosting server (For the US, it's in Michigan, Arizona, while in the EU, it's only in the Netherlands). Their most expensive hosting plan is $549.00.
Liquid Web recommends using the Intel Xeon 1230 server for high traffic and multiple websites. Customers can get the following features:
32 GB ram
Two 240 GB SSD
5 TB bandwidth
They've received mixed reviews from users saying they had issues contacting support and had downtime as well. However, most of the reviews from Host Advice suggests that A2 is a reliable and responsive host with great customer support.
6. GoDaddy

Aside from being a website builder, GoDaddy has been a hosting service since 1997.
If you want to save up on a dedicated hosting service, the Economy plan is their most affordable for small businesses. Moving up from there, their dedicated server plan starts at $129.99/mo. For those with demanding hosting needs, Godaddy's $419.99/mo plan comes with a 256 GB ram and two 1 TB SSD.
Other features included in the dedicated hosting server:
Bare metal server
RAID1
cPanel/WHM or Linux CentOS control panel
Hosting Advice says that GoDaddy is easy to use for beginners due to the speed and performance of their servers. They also have one of the best customer support in the industry.
7. GreenGeeks

Among the other dedicated hosting sites on this list, GreenGeeks prides itself as one of the eco-friendly options for hosting. They recommend going for a Standard Server that's $269/mo. Included in the plan are :
4GB memory,
2x 500 GB SATA Hard Drive
10,000 GB transfer
Their most expensive server plan (Pro Server) is at $439.
Customer service gets the most praise from their Dedicated Server users. Others that use GreenGeeks raved that they offer great value for what you're paying. However, similar to Liquid Web, server locations are limited. Web Hosting Secret Revealed mentioned there was a set-up fee that some hosting sites don't have.
8. InMotion

You have only two options for InMotion. The Bare Metal Dedicated Server starts at $75.69/mo, making it one of the most affordable options on this list. However, InMotion suggests that it's for administrators and developers. For small business owners, you can purchase the Managed Dedicated Server for $115.69/mo.
InMotion recommends the Advanced plan priced at $176.59/mo. For those with more to spare, you can opt for the CC-2000 server priced at $529.49/mo.
Benefits of Inmotion's Dedicated plans:
Data transfer
Free IPs
Choice of data transfer (not available for the Essential Plan)
Support earns much praise from Inmotion users who left reviews in Host Advice. According to one customer, downtime is rare and that many software applications are available for the price. However, users find that InMotion features are lacking and that there's no Windows support.
9. Ionos

Ionos has eight plan offerings for its users. The recommended plan for customers for the SSD plan is the XL-32 SSD priced at $110/mo for three months. Meanwhile, for the HDD plan, they recommend the XL-32 SSD priced at $90/mo for three months as well.
For those plans, you'll get:
Unlimited traffic
Free domain
RAID 1
If you're opting for a cheaper plan, you can go for their A8i SSD or A8i HDD, the SSD is at $45/mo for six months, while the HDD is at $40/mo for six months. Reviewers and users alike like the pricing, and it's good value. That's why it's one of the top 10 dedicated hosting companies.
According to Tech Radar, even during testing, the server response is also performing well. However, they noted that it's configurations aren't up to par with other hosting companies. Some customers find that its interface isn't user-friendly too.
10. AccuWeb Hosting

AccuWeb Hosting has different offerings depending on the type of server you need and your region. The abundance of configurations is perfect for anyone looking to customize their hosting needs.
Accuweb offers the following options:
Classic
Advanced
Infrastructure
Storage
High-Availability
Game
For the US servers, the most affordable is the USA-Vint Hill plan, which starts at $90/mo. They do a breakdown of prices once you click on the order now button and see that the plan is priced at $150/mo. The price range for the classic USA servers is $105/mo to $150/mo, depending on your configuration.
Their most expensive plan for the USA servers is the Storage-74 server priced at $1120/mo.
According to PCMag, for their $360 plan, you can get 250 email accounts and have a Linux OS. Since there's also different pricing, many find that the hosting website is affordable. However, some customers noted that tech support could do a better job.

Silver Price Surges, WallStreetBets Claim They are Not Behind the Rally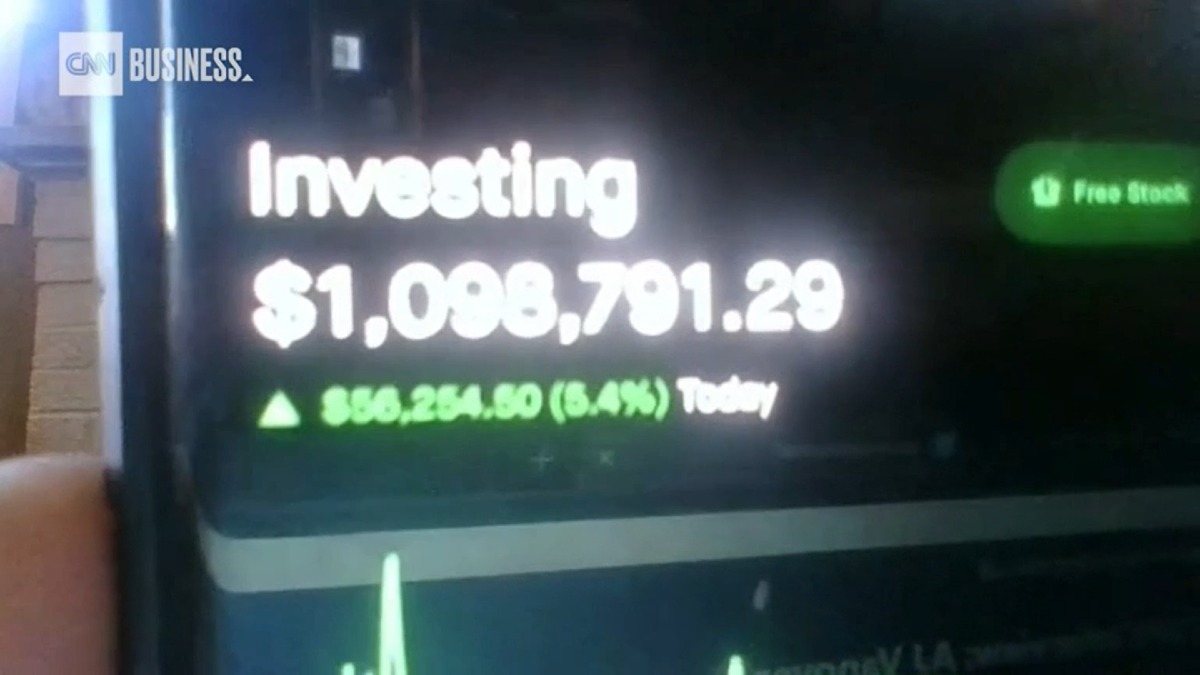 Last month, the silver market was the flashpoint in the Reddit mania. The silver price surged as much as 13%, reaching eight years high. A week prior, posts on the WallStreetBets group on Reddit called to bet on silver. This was a way to hurt the big banks as they believe they are artificially suppressing prices.
From there, the retail sites have already warned their customers that they could not meet the extremely high demands for silver bars and coins. The silver markets are currently monitored by the Commodity Futures Trading Commission. They said that they are remaining vigilant in checking these markets for potential fraud and manipulation.
APMEX, a known online retailer of precious metals, wrote that due to the demand for physical silver products, they are unable to accept additional orders until the global markets open.
SD Bullion and Money Metals posted similar notices.
UK's royal mint shared that the demand for silver products increased by 14 times over that weekend.
The #silversqueeze was trending on Twitter as well.
If a supply squeeze happens, it could have real-world implications since silver has many industrial usages. This includes solar appliances. 
What r/WallStreetBets Say
In recent trading, silver futures were up about 9%. Shares of Pan Am Silver went to 11%, and the Coeur Mining rallied more than 20%. This could prove the power of WallStreetBets. They sent AMC and GameStop to skyrocket as well. It resulted in crushing a few hedge funds that had bet against those stocks.
Meanwhile, the free-trading app Robinhood was criticized for restricting trades in GameStop. 
One WallStreetBets user wrote last week that SLV would destroy the biggest banks. While another shared that JPMorgan Chase suppresses metals for quite some time.
Others are saying that JPMorgan paid a $920 million fine last year as they need to settle charges brought by manipulating trades of futures tied to precious metals.
The Winklevoss twins, who are famous for suing Facebook's Mark Zuckerberg, also tweeted their support for WallStreetBets into silver. Cameron Winklevoss tweeted that if the silver market is proven to be fraudulent, then we must believe that the gold market will be the next.
However, a few posts on WallStreetBets suggested that hedge funds were co-opting their movement and that there was no coordinated effort when it comes to the silver market.
Senator Elizabeth Warren called for the SEC to investigate. She said that they don't know who the players are in all of this or whether there's big money on both sides. 
Experts Weigh In
Ryan Fitzmaurice, a strategist at Rabobank, said that it is not surprising to see that the consumer demand overwhelms the physical supply of silver coins by dealers in the short term. He then added that he is not certain how the Reddit trading strategy will work in the future.
It's worth noting that many Reddit users are saying that they should keep targeting GameStop shares. One argued that if you buy silver or going long on silver, you are directly putting your money into the pockets of hedge funds on the other side of GME. It was insisted that if you need an alternative investment to GME, better get in on the AMC, Blackberry, and Nokia.
A personal finance campaigner, Myron Jobson, said that many investment portfolios would benefit from silver and gold exposure as it can enhance portfolio diversification. But he added that it's only for a satellite holding.
Meanwhile, Richard Hunter said that the army of keyboard warriors and those who follow their lead could get hit by their own shrapnel. This indicates that we must all be cautious in following market trends and that we have to be smart in making decisions.
We must also remember what happened with the Hunt Brothers back in the 80s. They tried to buy as much silver with high hopes of protecting their wealth from inflation. However, when industrial buyers of the precious metal complained about the silver price, regulators stepped in. This resulted in the silver price going down, and the business of Hunt Brothers collapsed.
But if there is one thing that is certain, Goldman analysts said the event with silver prices represents that populism is still a growing political force. And now, it has the power to move markets.
The 8 best investing app alternatives to Robinhood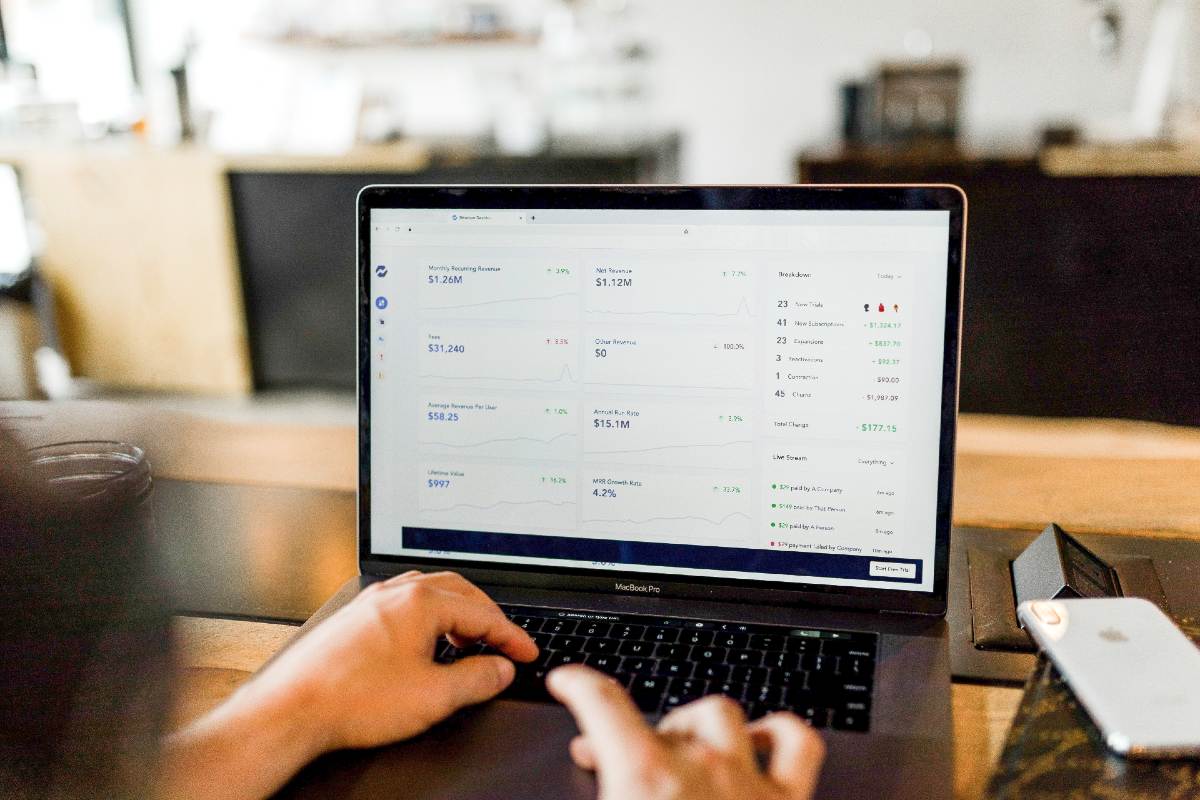 Robinhood, the investing app, disrupted the financial technology scene when they offered commission-free trading. The app had a waitlist of more than 500,000 when it was first introduced to the public in 2014. It became an instant hit as it made the financial market more accessible to new investors.
However, early this year, Robinhood got itself embroiled in a controversy concerning "memestocks." As of February 2, the app announced that they had eased the trading limits on these restricted stocks. Sadly, many are now looking for alternatives as they became disgruntled with the app.
Here are 8 of the best investing app alternatives to Robinhood that you can try out:
1. Webull

Doing most of the things that Robinhood does, many investors consider Webull as Robinhood's closest alternative. Aside from its $0 stock and ETF commissions, no account minimums, and competitive margin rates, Webull has other noteworthy features. It allows you to trade in Bitcoin, Litecoin, Etereum, and other cryptocurrencies.
And as no investing app is perfect, Webull has its downsides as well. It offers limited investment options such as mutual funds or fractional shares.
You can download the Webull app on the Apple App Store for iOS and the Google Play Store for Android.
2. Fidelity

One of the few brokerages not affected by the GameStop controversy, Fidelity has a solid track record. The app not only offers excellent trading options, it helps you get ready for retirement as well. It provides wealth management advice and a selection of market analysis tools.
Another plus for Fidelity is that it boasts of superb customer service. Unfortunately, it falls short of its relatively high broker-assisted trade fee.
You can download the Fidelity app on the Apple App Store for iOS and the Google Play Store for Android.
3. TD Ameritrade

Offering a wide selection of mutual funds, TD Ameritrade is one of the easiest to use. It provides bonds, stocks, margins, options, and many others. The app features extensive research analytical tools and an education platform. You can learn from their articles, immersive courses, tutorial videos, and events.
It's one of the best investing apps as it covers most of the basics. However, if you're into fractional shares, this app doesn't offer it.
You can download the TD Ameritrade app on the Apple App Store for iOS and the Google Play Store for Android.
4. Charles Schwab

An investing app that's hard to beat, Charles Schwab offers an extensive range of tradable securities. Fractional shares, mutual funds, stocks, bonds, futures, and options are a few of its offerings. Its mobile app functionality is one of the best around, so it's perfect for newbies and advanced traders alike.
There isn't much to dislike in this app other than its low default cash sweep rate.
You can download the Charles Schwab app on the Apple App Store for iOS and the Google Play Store for Android.
5. TradeStation

Offering more investable classes than Robinhood, TradeStation is a user-friendly platform. It features advanced tools for research and trading as well as investment education. The TradeStation Crypto allows you to trade mutual funds, futures, bonds, and cryptocurrencies such as Bitcoin, Bitcoin Cash, and many more.
One of its downsides is that there are no transaction-fee-free for its mutual funds.
You can download the TradeStation app on the Apple App Store for iOS and the Google Play Store for Android.
6. E*TRADE

One of the most popular and best investing apps around, E*TRADE is a frequent trader's favorite. Beginner investors will also appreciate this app as it has an easy-to-use interface. It offers a large selection of investment options and excellent customer support.
One drawback, but not much of a dealbreaker, is its website, which isn't easy to navigate.
You can download the E*TRADE app on the Apple App Store for iOS and the Google Play Store for Android.
7. SoFi

One of the newest investing apps on the block, SoFi, specifically targets young investors. It offers free trades of stocks, exchange-traded funds, and the capability to buy and sell cryptocurrencies. It is one of the first to offer fractional shares and free financial counseling.
SoFi may not be the best option if you want to buy bonds, mutual funds, and other bedrock investments.
You can download the SoFi app on the Apple App Store for iOS and the Google Play Store for Android.
8. Moomoo

Considered a wild card in the investing industry, Moomoo is a worthy inclusion in this list. One of the safest platforms you can trade in, this app's securities product is regulated by the US SEC (Securities and Exchange Commission) and the FINRA (Financial Industry Regulatory Authority). It has the usual research tools and a paper trading feature that allows you to simulate the trading experience before jumping in.
However, this app has a limited product portfolio and not so commendable customer service.
You can download the Moomoo app on the Apple App Store for iOS and the Google Play Store for Android.
For other investment-related and business information, you can check out other news, articles, and reviews here at Owner's Mag!
How Reddit Trolls Cost Hedge Funds $6 Billion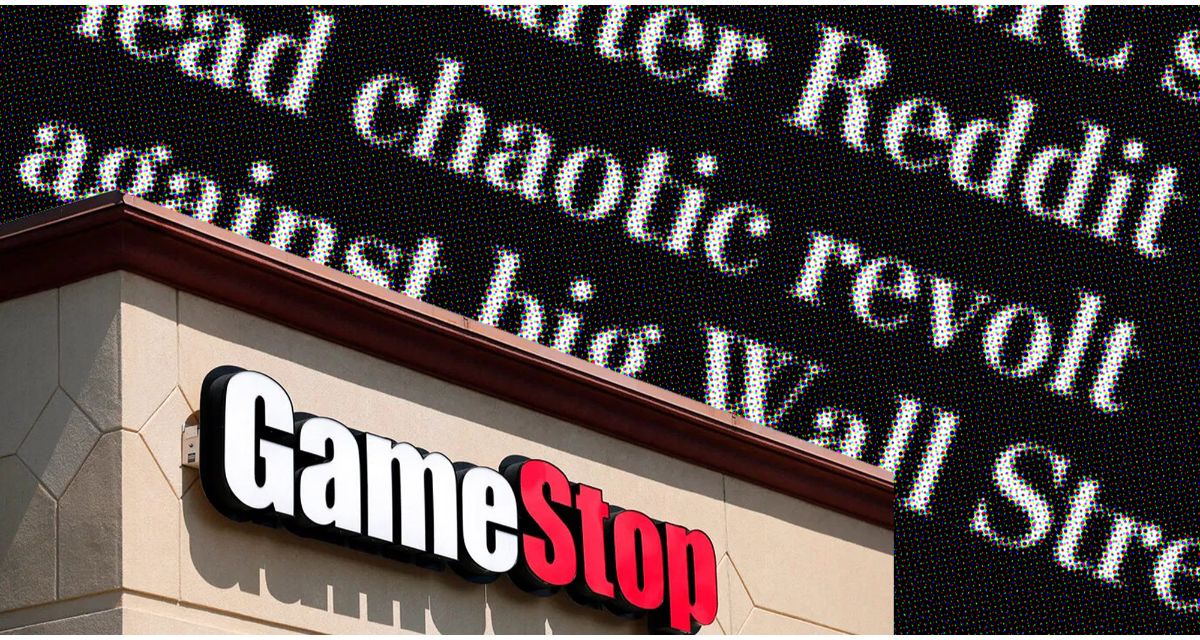 The GameStop Stock Saga has some hedge funds licking their wounds while smaller independent traders reap the benefits.
When it comes to financing, there is no accounting for the power of Reddit. Some hedge funds learned this the hard way last month when a group of retail traders organized on the subreddit, WallStreetBets bet against a short sell of the company GameStop. Now that the dust has settled, let's breakdown what happened in this epic showdown between Wallstreet and internet trolls.
It All Starts with GameStop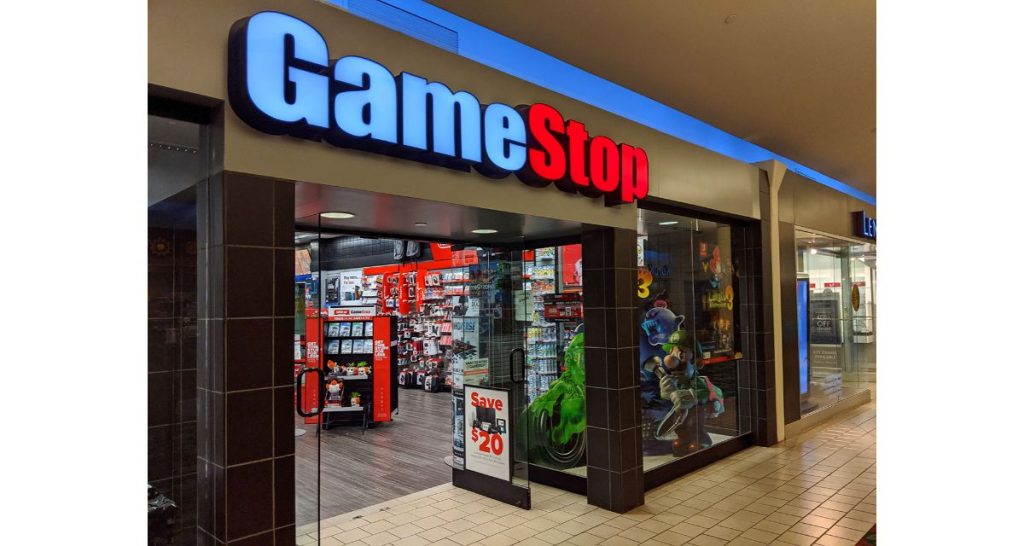 GameStop is a video game retail store with over 5,000 stores across the United States. They specialize is selling new and used video games and equipment along with some novelty toys and merchandise. It seemed that GameStop was on the downward trend over the last year. With less people shopping in malls, Xbox and Playstation introducing digital only consoles, and COVID-19 lockdowns, GameStop business was on the decline.
In September of last year, investor Ryan Cohen bought a 13% stake in the company and pushed them to move their business to an online model. That's where the hedge funds came in. Eagle-eyed investors saw this as a sure-to-fail gambit and moved to short the stock.
What is 'Shorting a Stock'?
Contrary to traditional investing, shorting a stock is how traders look to make money off a stock's failures rather than success. An investor will borrow the stock of a company from someone when they anticipate a price drop. They sell it and repurchase it once the price goes down and keep the profit minus some interest.
In other words . . .
Suppose Kevin has 100 oranges and the going rate for oranges is $2 apiece. Kevin's friend Max borrows 10 oranges from Kevin and turns around to sell them all right away for $2 an orange, totaling $20. After a couple of days, the price for oranges drops to $1, so Max goes out and buys 10 oranges for $10. He then returns the oranges to Kevin, making a cool $10 profit in the process.
This is short selling in a nutshell.
Short selling is something that happens all the time on the stock market. It is perfectly legal and, in fact helps regulate the prices of particular stocks. There is a catch, however.
In the case of the oranges – what happens when Max sells the oranges he borrowed from Kevin, and instead of the price dropping later, the price goes up? Now, Max has to spend $3 on an orange. To return the oranges to Kevin, Max has to spend more money than he made and lose $10 for his efforts.
The Showdown
When some big hedge funds eyed the downward trend of GameStop, they decided to short the stock. They borrowed many shares from the company's shareholders and sold them immediately in anticipation of the price drop.
Enter Reddit
A subreddit group, wallstreetbets caught on to the GameStop short and decided to band together and apply a 'short squeeze.' They used their clout to urge amateur investors across the internet to purchase stock in GameStop, declaring a fight against the big Wall Street firms.
When the subreddit and their legions bought up all the GameStop stock, the price shot through the roof. On January 12th, GameStop was trading at $19.95/ share. In two days, it nearly doubled. By January 25th, the stock had jumped to $76.79, and on the 27th, it was trading higher than TESLA at $347.51.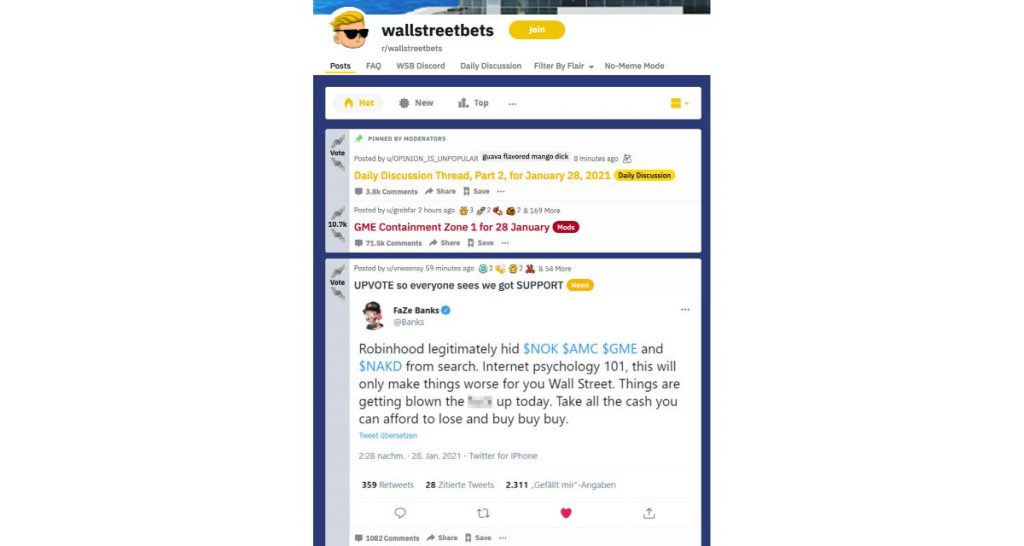 Forced to buy back at over a 1,500% increase, the short-selling hedge funds lost big time. Melvin Capital Management lost 30% of the $12.5 billion it was managing. The Guardian estimates, the Redditors cost hedge funds upwards of $6.12 billion.
On the flip side, many of the Redditors and amateur traders stood to make an exorbitant profit if they sold at the right time. Some traders claimed to have made $11 million in the whole ordeal by buying low and selling high.
Behind The Madness
Wallstreetbets claims the short squeeze was implemented as a way to stick it to the big hedge funds. It was seen to be class warfare, with many angry with the big-time traders making money by manipulating the market in a way that the little guy couldn't.
It wasn't just the internet trolls. Elon Musk got in on the action, driving up the GameStop stock with a single tweet.
The Aftermath
Trading had sky-rocketed in an unprecedented way. Robinhood caught heat for temporarily suspending the trading of GameStop. They claimed it was because they did not have the capital to back the trades. Notifications on the app warned traders of the dangers of short-selling.
Some criticized the app for cutting out the little guy during a historical time to make money.
GameStop has since returned to more modest trading but still trading significantly higher than it was at the beginning of the year. Robinhood has reopened trading to GameStop and issued a statement explaining their actions.
No doubt, big time hedge funds are weary to tick off the wrong people with their next short.