Top 10 Best Noise-Cancelling Headphones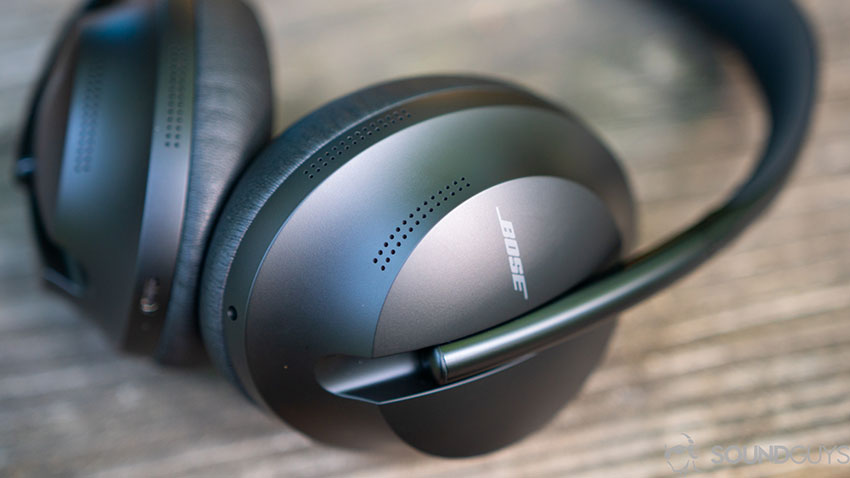 There's no shortage of options when it comes to noise-canceling headphones nowadays. Choosing the right one with the right features AND fits your budget can be a challenge. We've done the scouting for you and put together a list of the best noise-canceling headphones for every budget and needs.
Top 10 Noise-Cancelling Headphones
To make our list comprehensive, we chose noise-canceling headphones priced at least $100 and have all the necessary bells and whistles of a modern noise-canceling headphone. We won't be listing out all their features, as there are many overlaps, and if you're interested in a more in-depth review, check out our independent reviews of each one.
1. Sony WH-1000XM3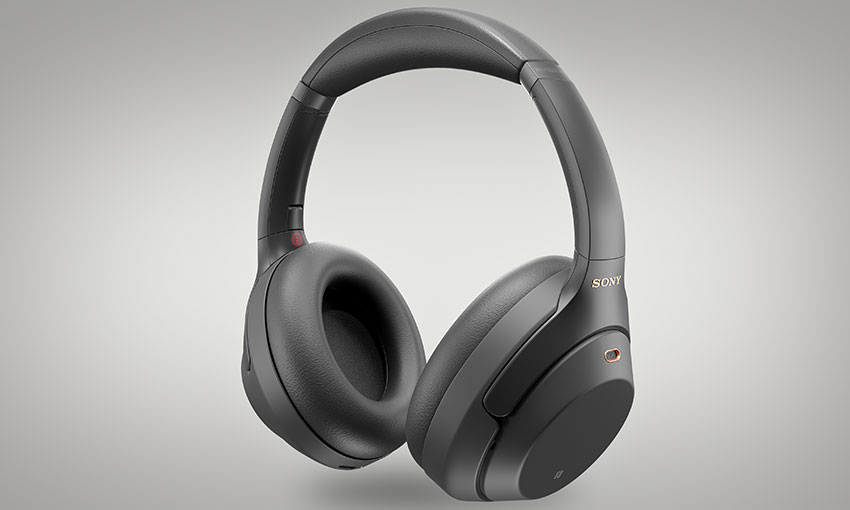 Sony needs no introductions. If you want outstanding noise-canceling headphones packed with features and versatile for both classroom and living room use, then the Sony WH-1000XM3 is a safe bet. Its active noise-cancellation technology is among the best in the industry.
The design is clean, minimalistic, and functional. The earcups are generously big and comfortable enough to use all day without feeling ear-fatigue. The headset offers a precise sound that's a step above anything you've ever used before. It also features touch controls on the side so you can swipe to skip songs.
The Sony WH-1000XM3 has a clever design that lets you listen to your surrounding just by covering one of the earcups with your hand. Gone are the days when you have to pause your music and take your head off to listen to oncoming traffic.
Battery life is also outstanding and manages to squeeze 36+ hours of use before needing to recharge. With that kind of battery life, you'll be able to sit through an entire trans-Atlantic flight without plugging in.
Price: $348 | BUY IT HERE
2. Bose 700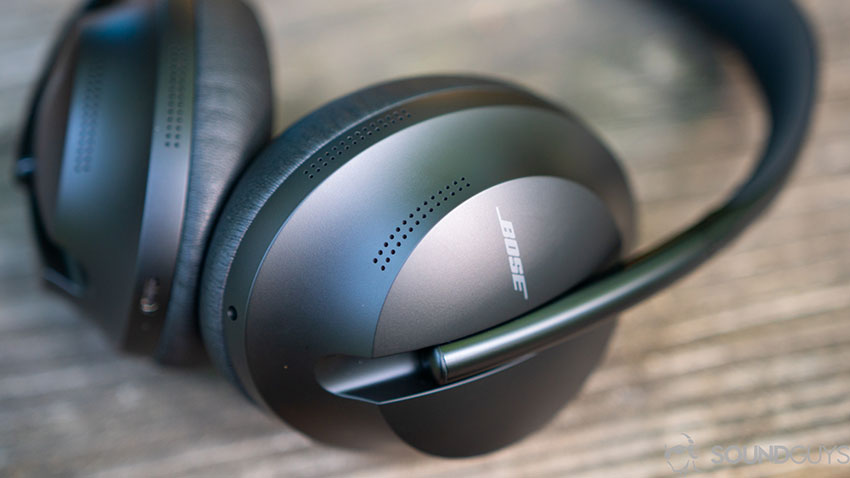 This list wouldn't be complete without at Bose headset would it? Some hail the Bose 700 as the perfect noise-canceling headphones. While I'm not bold enough to make that claim, I absolutely agree that it's one of the best noise-canceling headphones of 2020.
Similar to the Sony WH-1000XM3, the Bose 700 features intuitive touch controls, aluminum constructions, and a whole list of features to elevate your listening experience. What separates the Bose 700 from everything else on the list is its augmented reality audio technology that promises the best listening experience.
At $399, it's not an affordable option, however a worthwhile investment for enthusiasts and audiophiles.
Price: $399 | BUY IT HERE
3. Skullcandy Venue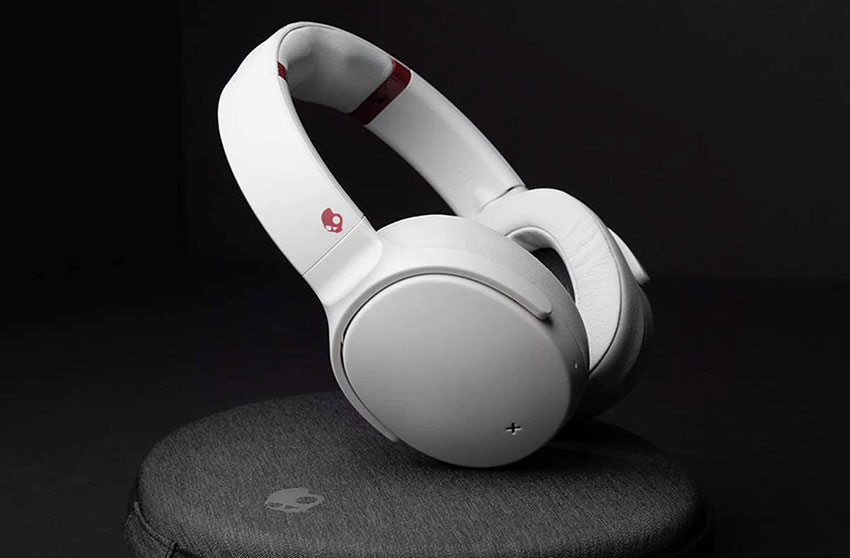 Marketed towards students and aspiring artists, the Skullcandy Venue gives you exceptional noise-canceling performance at less than half the cost of rivaling headphones on this list. The budget-friendly gadget features ANC (active noise cancellation) technology that works reasonably well for the price.
It can last up to 40 hours on a single charge and features quick-charge that can give you 2 hours of listening for every 10 minutes of charging. One of Skullcandy's best features is the Tile integration. Never worry about losing your headphones again with the integrated Tile chip. You'll need to download and install the Tile app separately, but it's a nifty little feature that gives added security.
Price: $129 | BUY IT HERE
4. Beats Solo Pro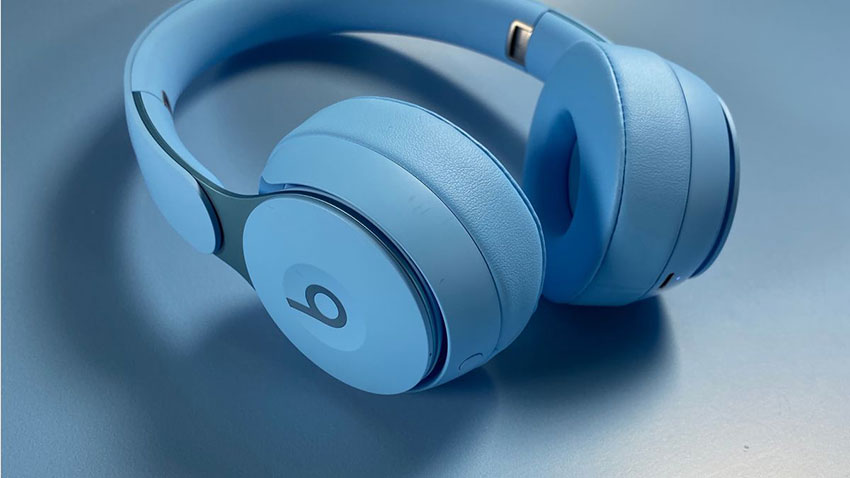 Beats Solo Pro is a headphone made for people who are always on the run. It offers exceptional ANC technology that's on par with more expensive headsets. The Beats Pro also comes with Bluetooth 5.0 built-in for fast and reliable connections.
The "Fast-fuel" charging also lets you enjoy 3 hours of music for just 10 minutes of charge, similar to the Skullcandy Venue. The sound quality is still heavy on bass. But that's already expected from a Beats product. The Beats Pro will play nicely with all your Apple devices if you're married to Apple's ecosystem. The downside is that it doesn't come with a Mic, so you won't be able to make any calls with this headset.
Price: $299 | BUY IT HERE
5. Bose SoundLink Around-Ear Wireless Headphones II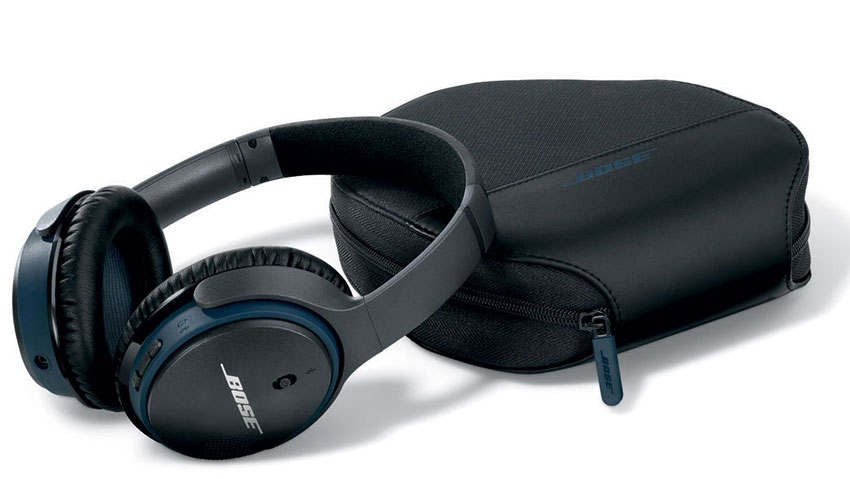 We did try to keep Bose from having more than one product on this list, but we couldn't help it. The Bose SoundLink is a fantastic value proposition from Bose. Think of this as their "budget" headphone.
The headphone offers bose-quality ANC and delivers crystal clear audio playback. The sound packs quite a bit of punch considering its size. It's perfect for smooth sounds but not the ideal for hip-hop or bass-intensive playlists.
Its battery life is recorded at only 15 hours, so it's nothing to write home about. It regularly charges via USB without any quick-charge tech. It can be used as a regular headphone if the batteries run out. However, the sound quality is greatly diminished, and ANC won't work as well running from 3.5mm jack.
Price: $229 | BUY IT HERE
6. Lindy BNX-60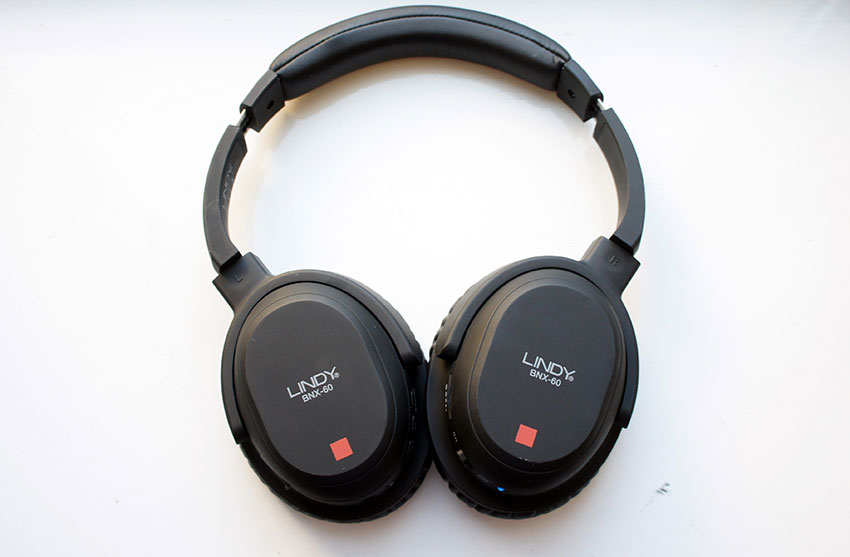 You've probably never heard of Lindy before, and that's for a good reason. The company doesn't have a strong presence in the United States, but they do make excellent quality ANC-enabled headphones at an affordable price. Probably one of the cheapest headphones you can get with a decent ANC.
Price: $59 | BUY IT HERE
7. AKG N700NC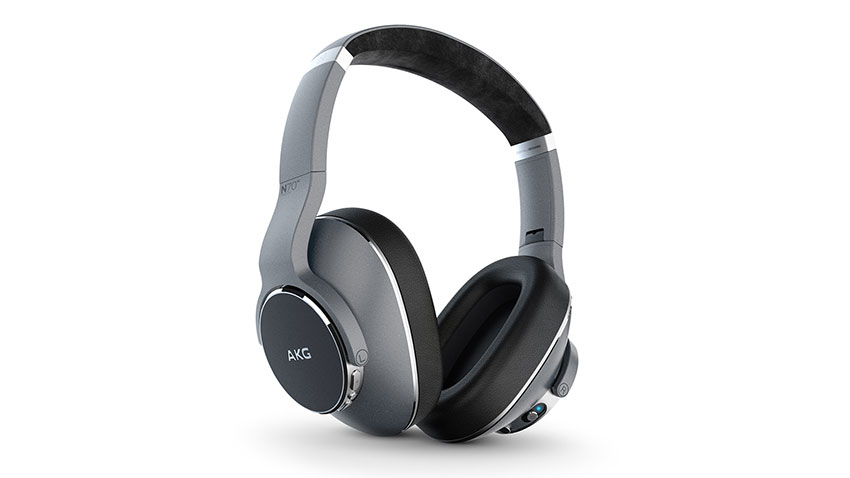 There is so much to love about AKG N700NC. It has a smart design that can fold completely flat for secure storage. Build quality is impressive, especially at this price range. The sound quality and ANC are also no slouch, either. And unlike some headphones twice its price, the AKG comes with a decent set of mics for you to make calls with if you ever need to.
Price: $99 | BUY IT HERE
8. JBL Live 650 BTNC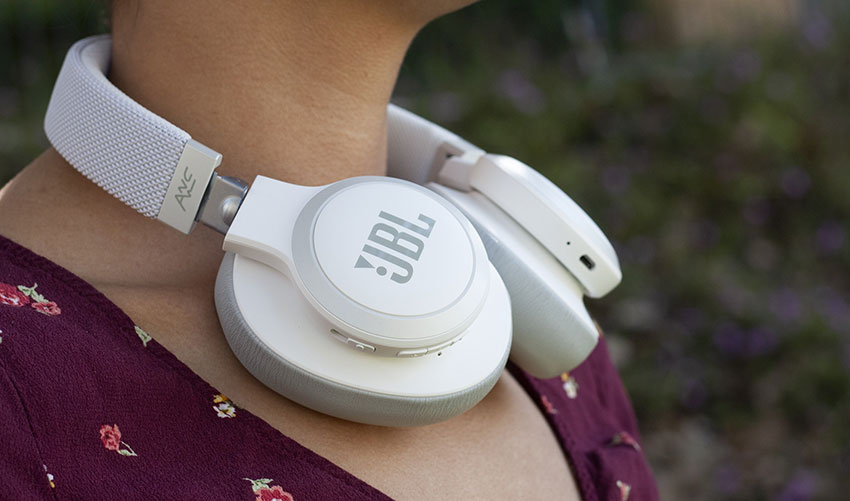 Looking for a quality pair of headphones that you can comfortably wear all day? The JBL Live 650 BTNC offers comfort, sound quality, features, AND build quality of premium headphones at half the price. It offers good ANC. The generously sized earcups deliver punchy and dynamic audio, perfect for tracks with a lot of bass.
It's also an excellent looking headphone that looks more expensive than it is. At $199, you're getting a lot more bang for your bucks than competing brands.
Price: $199 | BUY IT HERE
9. Bowers & Wilkins PX Active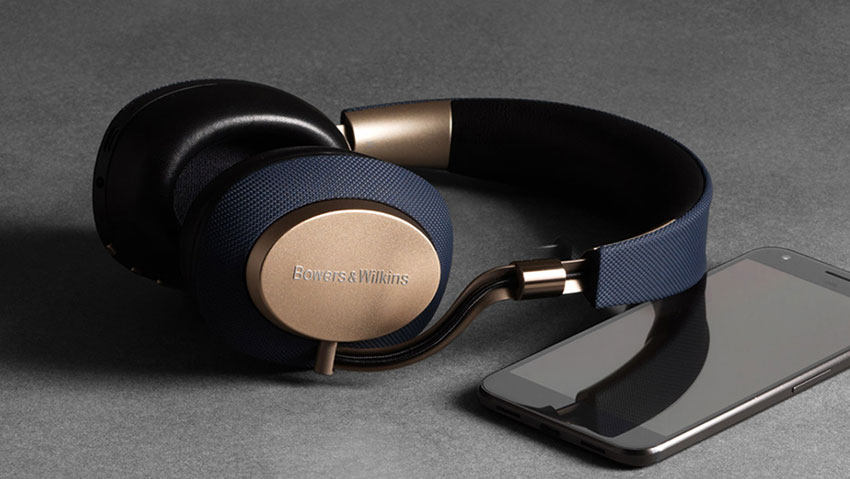 The Bowers & Wilkins PX Active is an expensive headphone that offers decent performance. It features adaptive noise cancelation instead of active and has a handful of useful features. If you lift the earcups up to listen to someone talk, the headphone will automatically pause your music and instantly resume when you put the earcup back.
What makes the Bowers & Wilkins PX Active stand out is its design. It's a gorgeous pair of headphone that looks and feels premium. Expect to turn heads when wearing this on your next trip.
Price: $219 | BUY IT HERE
10. Audio-Technica ATH-ANC9 QuietPoint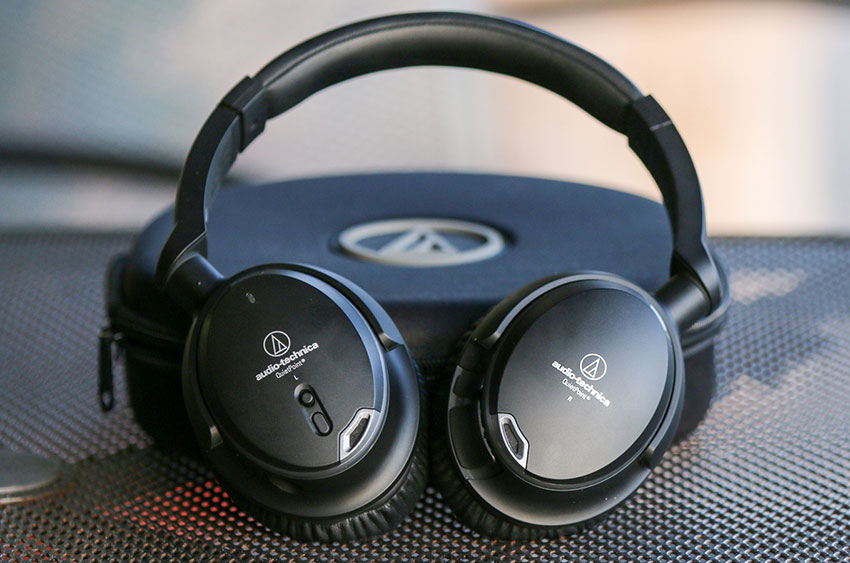 The Audio-Technica ATH-ANC9 has a ridiculous name that's impossible to remember. But it makes up for it by being comfortable, spacious, and well built. It's not the sexiest thing on the market, but it's a pair that will last you. It comes with every feature you'd expect, including a mic. The one function that's missing is a rechargeable battery. I'm not quite sure why the engineers at Audio-Technica opted for AAA batteries instead of lithium ions, but it's a technical choice that might not sit well with younger audiences.
Despite the flaw, it's still a solid set headphone that made the list because you can easily get this $199 headphone for about $70 – $100 on a sale.
Price: $199 | BUY IT HERE
Suunto 9 After 3 Months: Review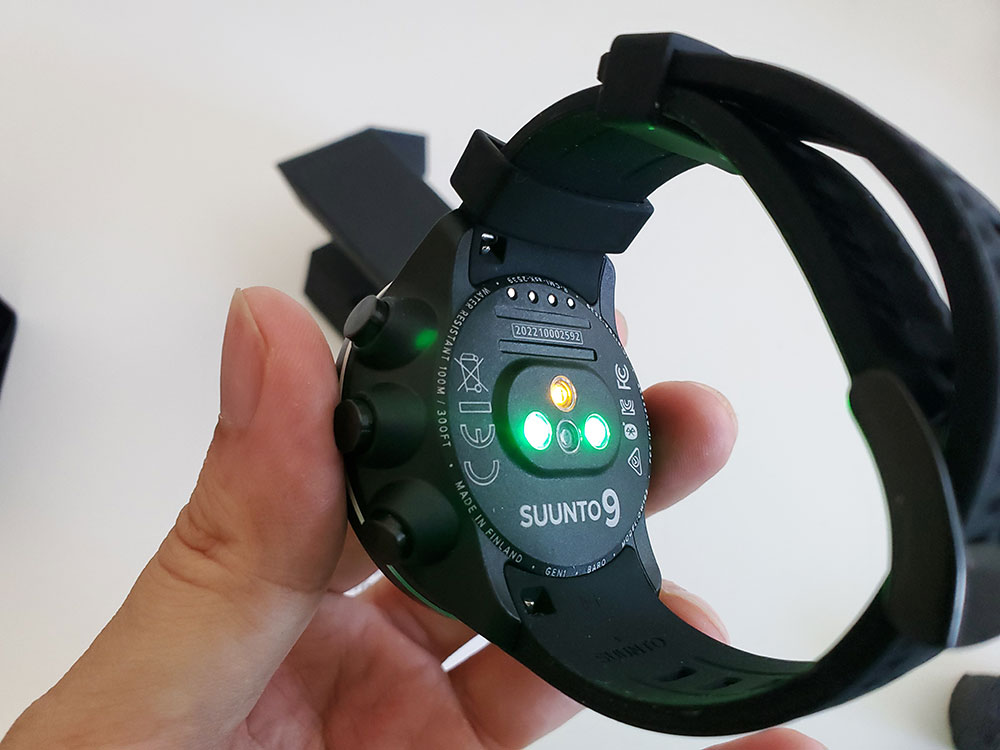 The Suunto Baro 9 isn't for everybody. It isn't trying to beat Apple or Samsung or trying to replace your Fitbit. The smartwatch has a specific audience in mind – ultra athletes and those who need a reliable smartwatch when all else fails. The Suunto Baro 9 is the success of the Spartan and many considers it the Spartan V2. If you're an athlete, an ultra-marathon runner, or an avid adventurer seeking a feature-rich smartwatch with insane battery performance and built like a tank, then continue reading.
What's in the box?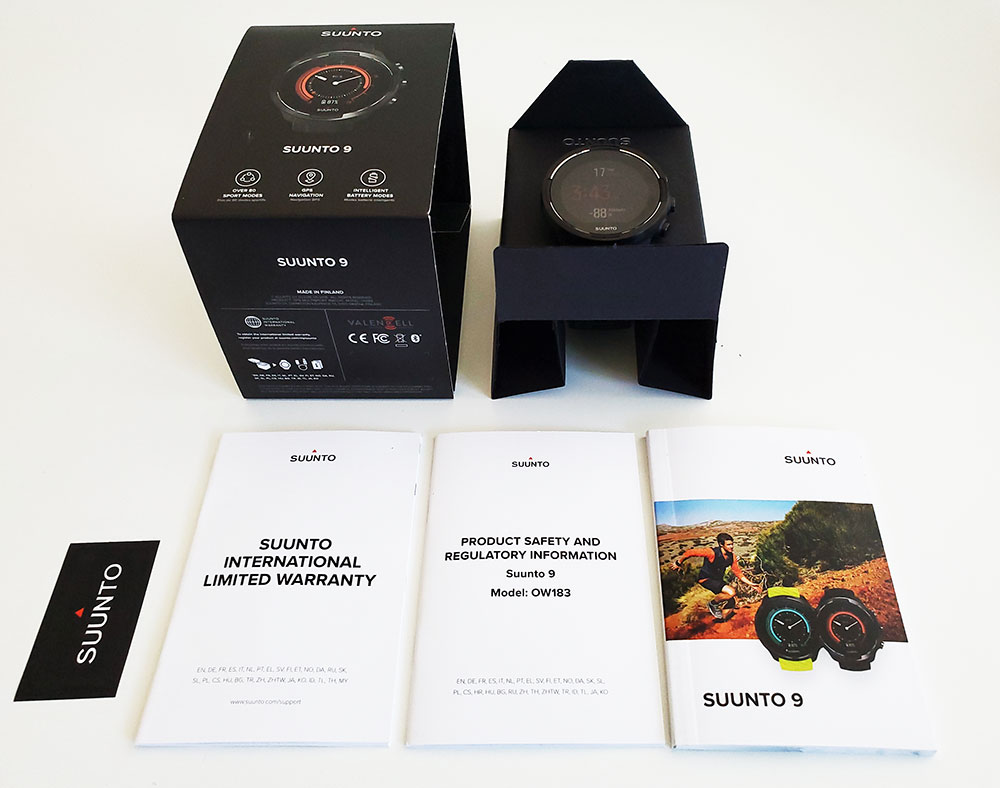 The Suunto 9 comes in an all black paper box. It's no frills packaging gets the job done and lets you access the watch without too much unpacking. Inside you'll find the watch itself, a magnetic charging cable, sticker sheet, and a comprehensive manual covering multiple languages.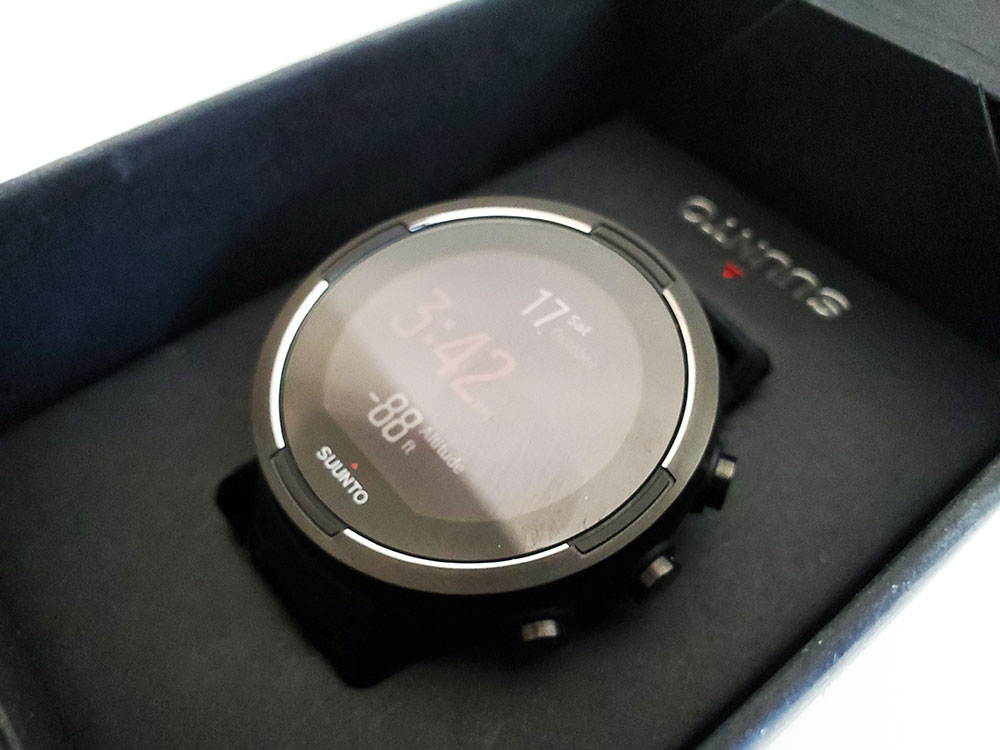 Overall, we appreciate the smaller footprint packaging. It is 2021 after all, and we're glad brands are ditching cumbersome packaging to inflate the value of what's inside.
Size & Weight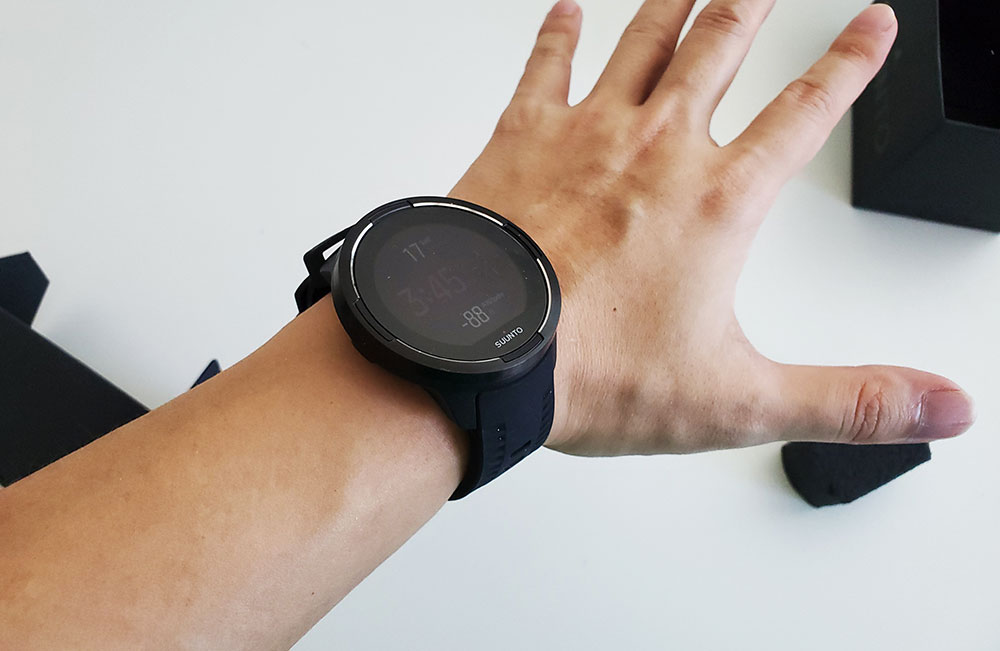 This is beefy watch without a doubt. Coming in at 50mm in diameter and 7mm deep, the size is noticeable especially on average to smaller wrists. The case and bezel are made of stainless steel and a composite materials. The watch feels sturdy and reliable in your hands. The weight is evenly distributed along all the surfaces making the overall feel of the watch actually light.
The Screen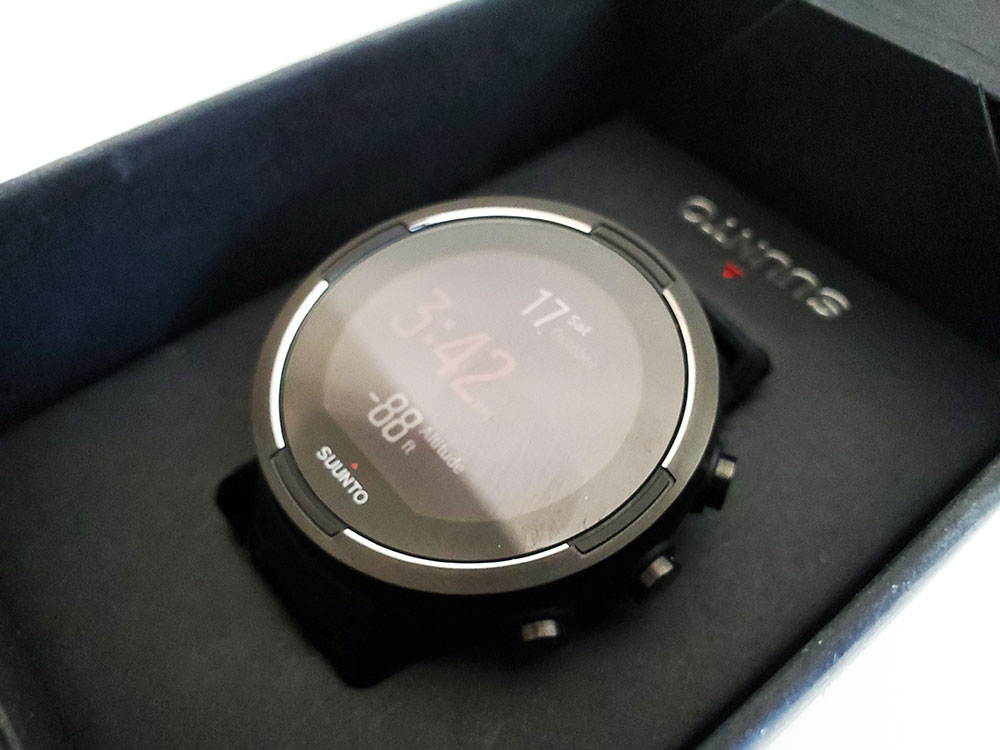 The Suunto 9 sports a 320×300 pixel resolution touchscreen. The face is covered by sapphire glass making it resistant to scratches and normal wear and tear. The 3 buttons on the side lets you do all of the adjustments along with the touchscreen display. The display is a bit on the basic side. There aren't many flash animations or even transitions. The background is black, I suspect that's mainly to optimize for battery life.
Navigating the different features and functions of the watch is fairly easy and intuitive. Manual isn't necessary so long as you put a bit of time into learning the different menus.
Navigation
One of the core selling features of the Suunto 9 is its accurate GPS that uses the United State's GPS, Russian's GLONASS, and the Japan's QZSS satellites. Being capable of using all 3 makes this watch far more accurate and reliable than other smartwatches that can only use the United State's GPS satellites.
The watch also comes with Fusedtrack, a proprietary feature developed by Suunto's engineers to optimize performance by combining GPS signal and motion sensor data to give reading on your current location. This help reduce battery strain and keeps the GPS function running even when you have limited signals.
Battery Life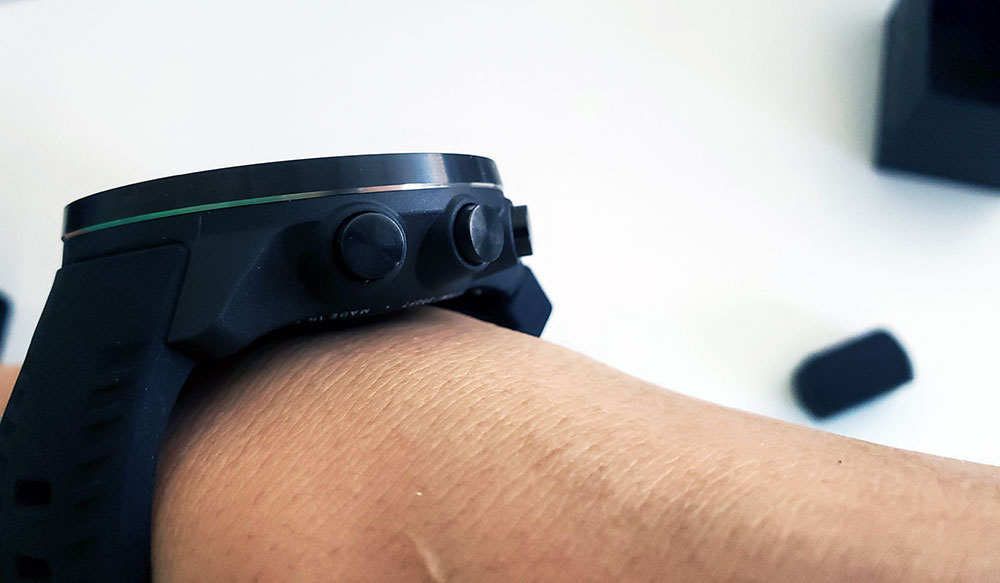 Battery life is where the Suunto 9 outshines many of it's competition. The Suunto 9 is built on the promise that this watch will be with you for the whole journey. Many of the built-in apps offer 3 different performance modes you can select from, letting you know roughly how much you can squeeze out of the battery.
Performance mode with everything turned on will get between 20 – 25 hours. Endurance mode will give you about 40 hours. Meanwhile, Ultra mode can go as far as 120 hours on a single charge. That's impressive battery life.
During our testing, we had a hard time getting the watch down to 50 percent through our daily activities. Even on Performance mode with GPS on and screen brightness at 80%, the Suunto 9 easily survived 2-3 days on a single charge. This is easily one of the best battery life we'd ever tested in a smartwatch.
Final Verdict
We felt like we cheated on the review a bit. Testing the Suunto 9 during a pandemic lockdown while logging average workout activities seemed a bit underwhelming. It's like reviewing a Ferrari while driving the 25mph speed limit.
However, even with our limited activities to test, the Suunto was impressive in everything that mattered. This is a high performance, accurate, and reliable smart watch built for the ultra athletes. The Fusedtrack technology can also be a lifesaver if you're a runner who often explore areas with sketchy signals.
The Suunto 9 is an easy smartwatch to recommend to athletes given it's capabilities, build quality, and extreme battery life. For the average consumer who's afraid of the wild, $600 can be a tougher sell.
Best Unlimited Graphic Design Companies Of 2021 (+25% Promo)

Looking for an alternative to a freelance graphic designer or trying to scale your business using your existing team? A new wave of companies who call themselves "Unlimited Graphic Design Services" are disrupting the creative industry, providing a solution to what is usually an expensive and unpredictable task. Here's what their offerings have in common:
Monthly subscription model
24-48 hour turnaround time
Work with their vetted team of designers
Unlimited design requests
Cancel anytime
Which Provider Should You Choose?
We've done the homework and curated a list of Unlimited Graphic Design providers for you and also negotiated special deals on your behalf. You can see them all below and decide which one fits your needs.
---
Unlimited Graphic Design Providers
What Does Unlimited Graphic Design Mean?
These unlimited graphic design services have a monthly subscription business model. That means you can sign up and cancel whenever you like. What sets them apart from your typical freelancer, agency, or in-house designer is you gain access to a workflow that is designed to be quick and to the point.
You'll communicate with their team through Trello, email, or an online platform. The option given is dependent on the company you choose. For example, only a small selection of services provide a custom built online platform for their customers.
Once you're connected to their workflow, you can begin submitting as many design requests as you want. Although they all claim "unlimited", it generally means you can "create" unlimited design requests. It doesn't necessarily mean they'll work on them all at once. Usually, they just work on one design at a time. When one completes, they start the next design.
The usual turnaround time is between 1 – 2 days, and that's just for the first draft. It doesn't mean your entire request is complete. If you don't like it, you can request as many revisions as you want, and that will take more time. So it can take up to a week to actually get the design complete if you have a lot of revisions.
Another thing to keep in mind is content. You need to be able to have everything ready and provide all the content needed in order for their designers to get started.
Are they worth it?
If you have a lot of design needs, they're definitely worth it. Being it's a monthly recurring investment, you'll need to make sure that you have the need for an ongoing graphic design service. This graphic design service model is comparable to outsourcing a designer yourself, except much of all the management work is done by the company. The quality of designs and turnaround time also tends to be significantly better when outsourcing a designer yourself.
The Jaw-Dropping Finale of The Mandalorian: A Recap and Review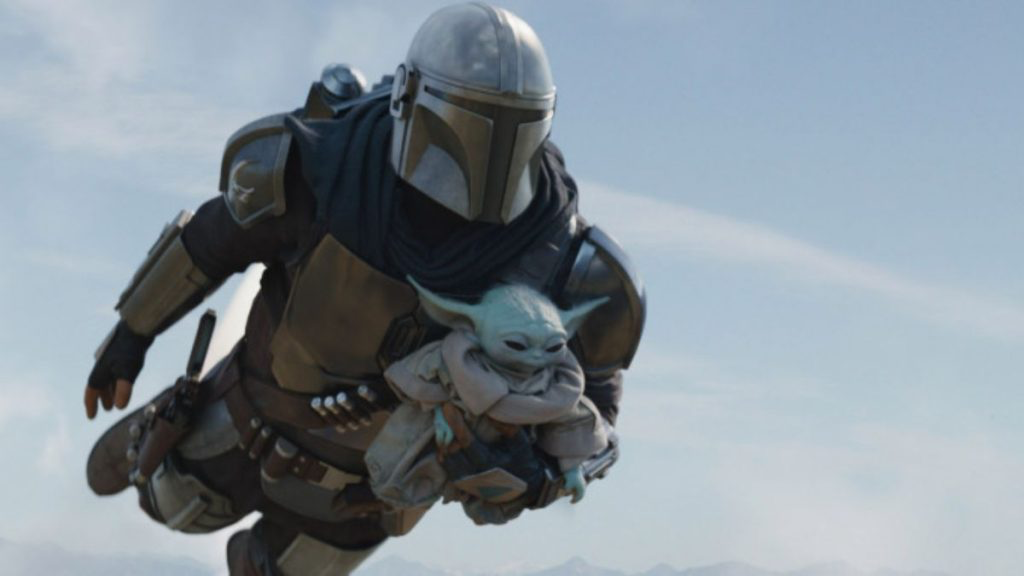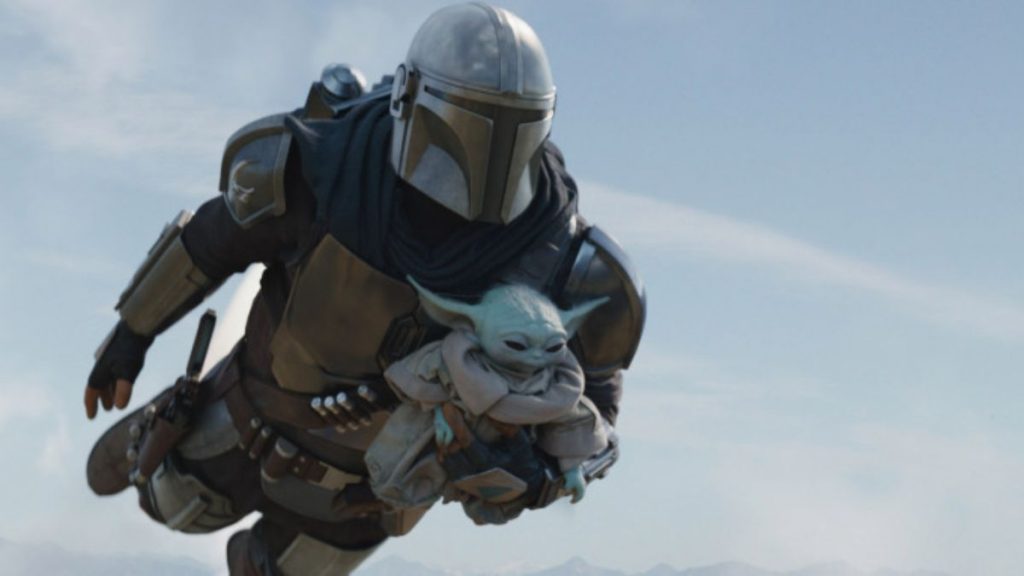 Courtesy: Lucasfilm Ltd.
Warning: Spoilers
Last year, Disney+ became available and promised a slew of original entertainment to its subscribers. While they have yet to follow through on the quantity, the quality of their material, namely The Mandalorian has surely delivered. The finale to the second season was released on Friday and the tale of the lone bounty hunter and 'the child' seemingly came to an end. Fans of the series are clamoring with excitement. All of them are asking the same question: what's next?
Synopsis
In the finale episode of The Mandalorian, our hero must rescue the child from the clutches of the evil Moff Gideon. The Mandalorian recruits the help of fan favorite, Boba Fett along with Cara Dune, Fennec Shand, Bo-Katan, and Koska Reeves – four of the gnarliest heroines the galaxy has ever seen.
Cut to action
The episode wastes no time as Mando and crew literally crash land onto an Imperial vessel and start blasting. They are met with the usual incompetent stormtroopers. At one point, Cara Dune's machine gun/blaster jams. So, she uses it to bludgeon a whole squad of troopers without sustaining so much as a scratch. Seriously, where does the Empire find these guys? While the stormtroopers don't provide much opposition, the darktrooper droids are a different story (cue the twisted dubstep). The Mandalorian faces off against one and barely escapes with his life.
Trouble strikes in the end when the child is safely in the Mandalorian's arms and Moff Gideon is in cuffs. The darktroopers come back in higher numbers. Defeat is surely imminent.
Literally Everyone at 34:30 of season finale #mandalorianfinale #Mandalorian pic.twitter.com/WZ8ejfz4bY

— sravani somepalli (@sravani_s55) December 19, 2020
Guess who's back
And that's when the show delivers a surprise ending that had every viewer's jaw on the floor. A young Luke Skywalker shows up to save the day. He arrives in an X-Wing donning his signature green lightsaber.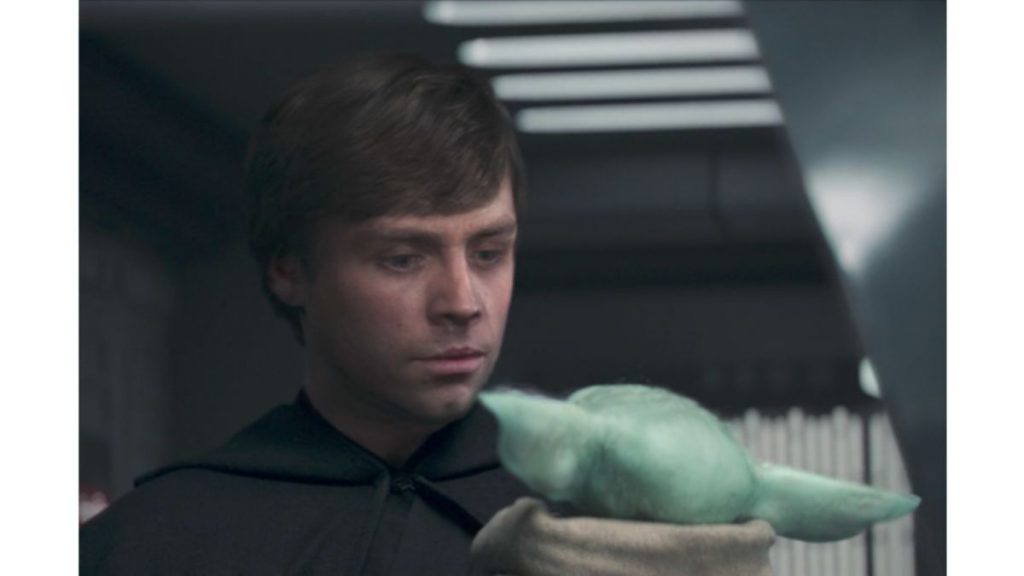 The show ended how we knew it always would: The Mandalorian rescued the child and finally delivered him to a Jedi. This was only after sharing a tear-inducing moment.
Please give me TISSSUE!!! 🥺🥺🥺😭😭 #mandalorian #mandalorianfinale pic.twitter.com/4IrxcuZzs3

— Not Ramen Gvrl (@Ramenburrito12) December 20, 2020
Me after the #Mandalorian finale. pic.twitter.com/fGJk5vKKvo

— Grogu (@aj_rusiana) December 19, 2020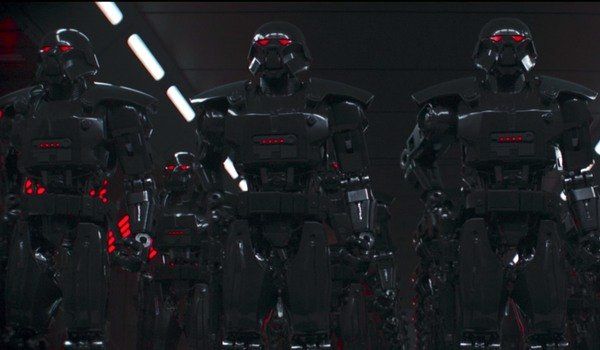 We found out that some Imperial troopers could be dangerous. Perhaps the biggest takeaway was the scene after the credits where Boba Fett and Fennec Shand take over Jabba's Palace with "The Book of Boba Fett Coming December 2021" flashing over the screen.
Series: Success!
The past two seasons of The Mandalorian have developed an aesthetic of simple storylines, dynamic action sequences, and memorable characters – all while staying true to the tropes that Star Wars fans have loved for decades. The series walked the line between a nostalgic tribute and a new approach to a universe beloved by sometimes overly critical fans. The finale was no different. Lightsabers and blasters, TIE Fighters and X Wings – the finale funneled Big Screen cinema into our living rooms. It can be difficult to execute the end of a story arc while keeping fans happy. For this, The Mandalorian busted out the big guns in a way only Star Wars could pull off – with Luke freaking Skywalker! Poor CGI notwithstanding, this made for a satisfying ending.