The Burst Sonic Toothbrush Review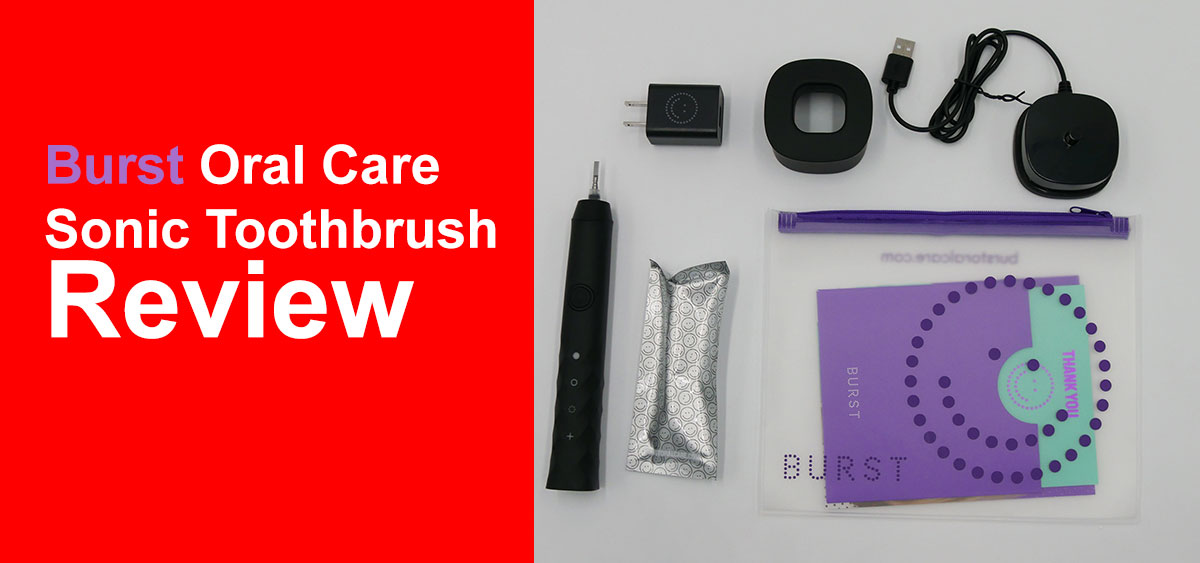 Subscriptions nowadays come in different forms. Music, television, shipping, and even toothbrushes. Toothbrush companies follow the trend not only to have loyal customers but promote dental hygiene. And it's all because of sonic toothbrushes. Sonic toothbrushes offer a cleaner outcome compared to regular toothbrushes. The vibrations help stimulate the salivary glands that clean teeth more effectively.

Burst is one of these toothbrush companies gaining buzz. It became popular because of the corn test video demonstrated by a well-known dentist Dr. Constantine and celebrity endorser, Chrissy Teigen. Since its rise to fame, Burst toothbrush has received over 20,000 reviews from its customers and more than 20,000 dental professionals support their sonic toothbrush. To tell you the truth, I'm impressed.
But is it worth the hype?
The Burst Sonic Toothbrush: A Background

Let's take a look at the features the Burst Sonic Toothbrush has to offer:
Its colors and packaging features
Longevity and portability
Binchotan-charcoal infused soft bristles
Three brush modes up to 33,000 strokes
Quarterly brush head delivery, smart timer for mouth quadrants, four burst bands
Burst, The Basics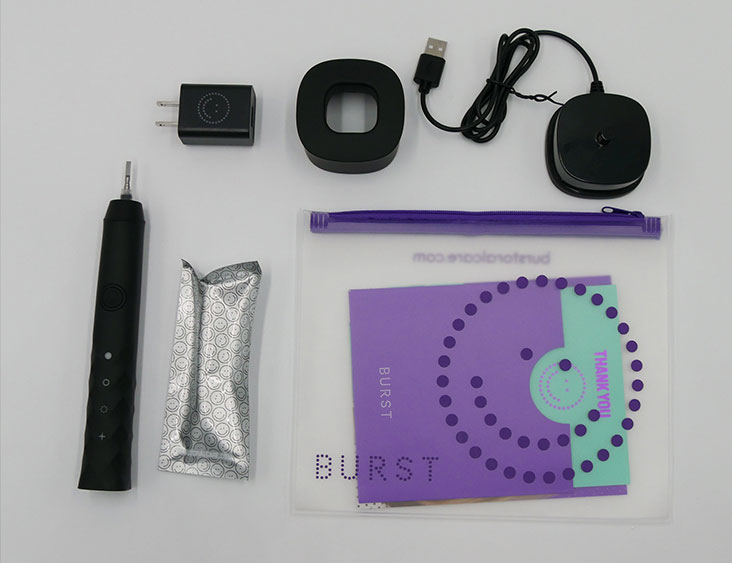 The Burst Toothbrush originally has two colors: black and white. But, those who love Rose Gold are in luck because Burst also offers that color. The Brush Sonic toothbrush looks sleek and modern compared to its competitors. Those who are minimalists would love the design. The toothbrush itself feels smooth and easy to grip because of the diamond-like ridges. The toothbrush is lightweight, so it's a bonus. The toothbrush head is also small so it does get into the tiny spaces you miss by using a regular toothbrush.
The packaging for the black and white versions include one charcoal-infused toothbrush head, the Burst Sonic Toothbrush, a USB charger, wall socket, and the stand. The rose gold version also has those parts, but it comes with a travel case. The warranty for the toothbrush lasts for two years, but with a subscription, it can become a lifetime warranty. For those who are environmentally conscious can use this toothbrush since the founders say their product is cruelty-free and vegan-friendly.
Many users notice the two smiley faces on the Burst toothbrush. One's located at the back of the toothbrush head (which also acts as a tongue scraper, neat!) and the other is on the power button. Even the wall socket has a smiley face.
It seems Burst wants to be part of your journey to a healthier (and maybe even whiter) smile.
Bring it Everywhere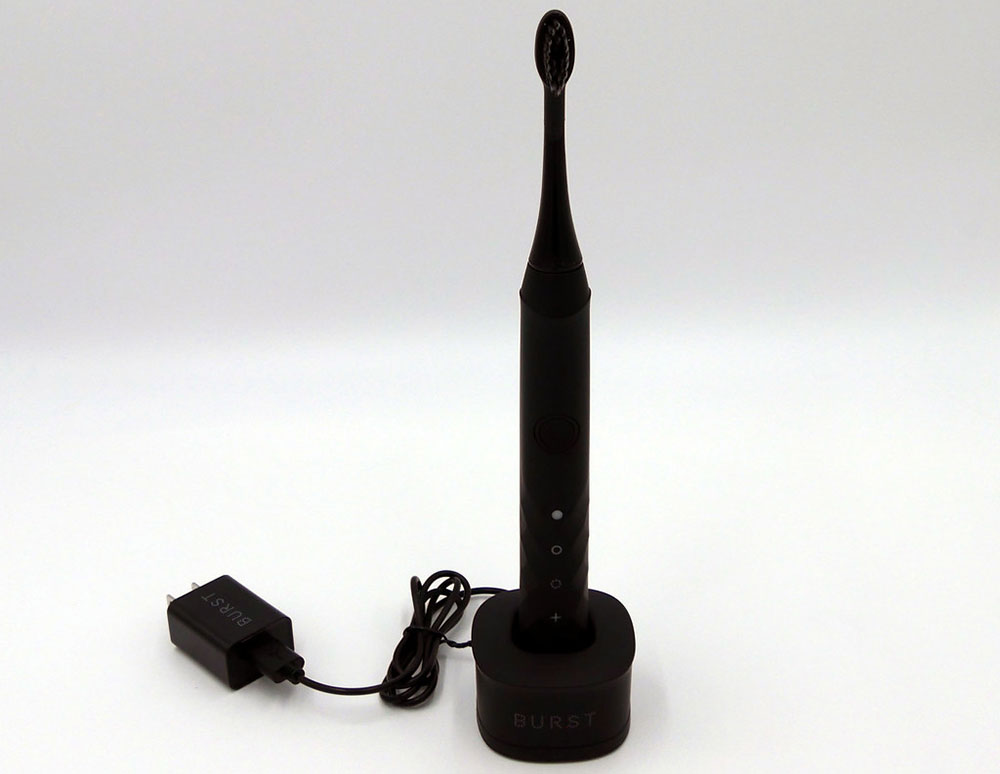 It's also portable and you can take it anywhere you travel! You don't have to buy an extra toothbrush when you're not at home. Since it's lightweight, you can carry the whole package anywhere.
Its battery life for one use runs around four weeks. It's all because of the 700mAh Lithium-ion battery installed on the brush itself. So you don't have to worry about charging it all the time, unlike other brands. And if you're traveling, you can leave home without the charger (that is, if it's fully charged, of course).
Travelling is made easy for the Rose Gold edition brushes since they have a travel case prepared on their package. For those with the standard edition brushes, they can purchase their travel case for $12.99.
Charcoal for Your Chompers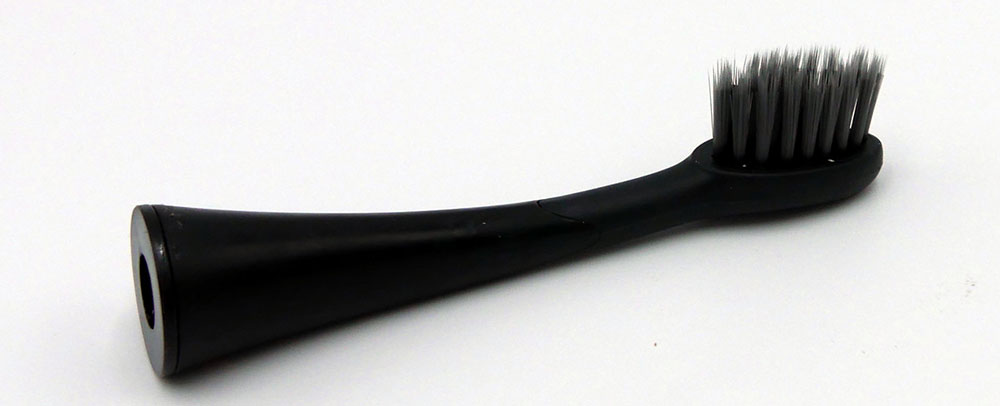 The Binchotan charcoal-infused bristles are made from PBT nylon, which is soft and gentle on the teeth and gums. Not many people are fans of soft bristles, so not everyone may get to appreciate and enjoy brushing with Burst. But it still brings overall comfort to the user. Also, the charcoal bristles are effective in whitening the user's teeth after a few brushes. Users can enhance their whitening experience by complementing their toothbrush with the Burst Wonderfully Whitening Toothpaste.
Switch Up for Comfort

The minimally designed icons for Whitening, Sensitive, and Massage modes and the battery doesn't disrupt the overall look of the toothbrush. You've got something to choose for any mood or occasion. The icons may confuse you in the beginning, but people get used to them when using it for a long time.
This sonic toothbrush boasts 33,000 vibrations per minute, which is available on its Whitening Mode. According to Burst, this much vibration can help with plaque removal. Meanwhile, the sensitive mode has only 31,000 vibrations, which isn't noticeable. But it still gets the job done.
According to users, the vibrations feel good after use. However, some users report tickling. Nevertheless, the strokes aren't painful and it feels that the toothbrush is massaging the mouth (even without the use of massage mode).
Worry-Free Brushing

Since Burst is on a subscription model, those who would continue to use it would get a new brush head for $6 every 90 days. You don't have to think about changing your brush head, because Burst will send it when you need it.
The Burst toothbrush is a family-friendly product. As mentioned earlier, the Burst sonic toothbrush feels soft on the teeth and gums, it's good for kids and those with oral health issues. Since kids can use the brush as well, when a family owns one for each person, they can purchase a Burst Band to differentiate their brushes from other members.
Burst also has a built-in two-minute smart timer, which is recommended when brushing. The smart timer reminds its brushers to move to another quadrant of your mouth when you've brushed one part for 30 seconds. You'll know when you need to move if the brush starts to create a pulsing sensation.
Pricing
In terms of pricing, it's pricey compared to its competitors. The black and white starter packs cost $69.99, while the Rose Gold edition is at $99.99. Why skimp on quality when Burst has impressive features?
Burst offers free shipping so it's a win for its customers. However, it may take time to receive your product, but the wait is worth it as many do say.
Conclusion
The Burst Sonic Toothbrush is one of the many toothbrush subscription models in the market. Many dental professionals and fans back the product for its effectiveness and comfort. Even if the toothbrush is slightly pricier than its competitors it's a product worth using and delivers effective results to bring you a healthy white grin.
How To Build Relationships At Your New Job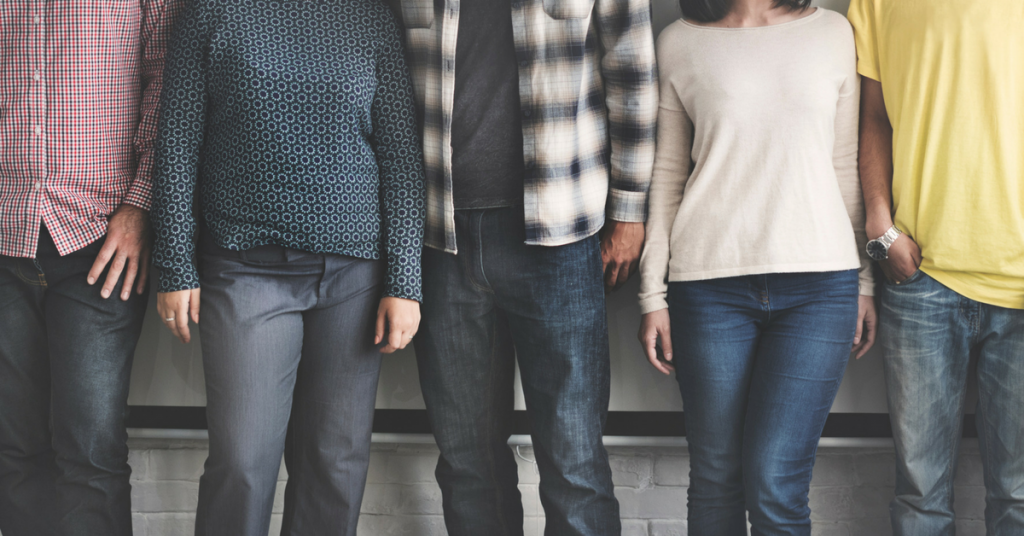 Human beings are social animals. They crave for friendship, relationships and emotional support in every phase of their lives. Positive and healthy interactions give food to man's intellect. Healthy relationships boost creativity and flexibility. Good work relationships are very important to stay focused on your job. You also get space to nurture your skills and better opportunities for career growth. You need to work on building a good working relationship with your boss, teammates, customers, suppliers and key stakeholders.
After finding a suitable job for yourself, you should concentrate on building a positive working relationship with your colleagues. Your relationship with your professional circle should be based on the following characteristics:
Basic Courtesy
On your first day, greet people warmly. Maintain eye contact and refer to people by their name. A simple 'Hi' is the stepping stone of a good professional relationship.
Trust
Trust is the foundation of all healthy relationships. You and your teammates should support each other to complete any project. Once you and your team start bonding, communication becomes easy and effective. Both sides should be able to express their thoughts and opinions openly.
Mutual respect
You should respect the people of your team. As a new employee, you should patiently hear their inputs and ideas. When you show respect for your colleagues, they openly accept you. Teaming up becomes easy. They also ask about your inputs and insights. In this way, you and your co-workers can find better solutions for a project.
Appreciate others
As a new employee, you should show your willingness to learn from your seniors. Initially, you can face many challenges and difficulties in a different work atmosphere. Appreciate the efforts of the coworkers who come forward to help you and give you valuable inputs about the work culture. If someone is performing very well, compliment him genuinely. These gestures can open many doors to a solid relationship with your colleagues.
Respect other's time
You face many challenges in your new role. First few days you may need the guidance and support of other teammates, but remember they also have some other work on their shoulders. Do not depend too much on them. Do not hang around their cubicles when they are busy with some other person. Wait till they finish their phone conversation. Ask only what you need. Do not ask casual or personal questions, while in office. You should maintain a line between personal and professional life.
Be flexible
You should be able to accept different opinions within your office. Many times, there can be differences of opinion with your colleagues, but you should not challenge it aggressively. Be patient and consider all pros and cons of the proposals. You should also accept the diversity of culture in your workplace.
Avoid gossiping
Stay out of office politics. It can hamper your growth as a professional. If you are having any conflict or difficulty with any person, do not crib or complain about it inside your office. It can ruin your impression as a person in the workplace. Your colleagues will not trust you.
Before you join a new company, improve your EI (emotional intelligence). It will help you understand the emotions and needs of your seniors and co-workers. Always be positive. Your positive vibe can make you a winner in your new job.
5 Bedtime Rituals Successful People Do Before Bed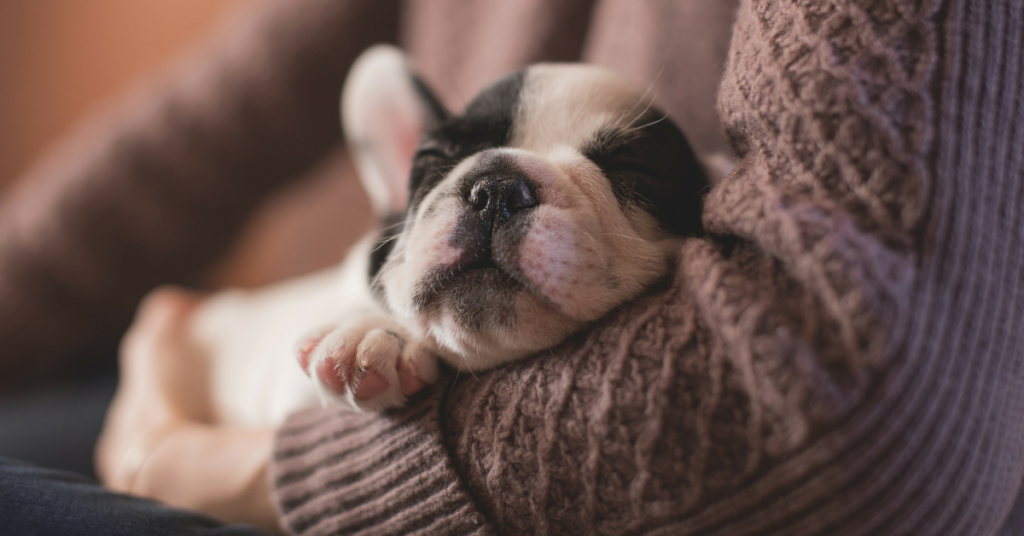 Successful people treat their body as a temple and the mind as the god residing in that temple. To maintain that temple, they take care of it. In order to have good mental health and be healthy physically, getting a good night's sleep is important. Bedtime rituals are very crucial and key to the success of many individuals. Here we discuss some of the habits of successful people which they do before retiring for the night:
1. Learn to meditate
The last 10 minutes before going to bed is used by most of the successful people to meditate. According to most experts, it is a great tool to relax their body and attain peace of mind.
2. Review the proceedings of the day
Most well-accomplished people use the last few minutes before going to bed for reflecting on the events that took place throughout the day. The general practice is to jot down the most significant events. Keeping a note of the day's events help people to understand the progress which was made during the day. This, in turn, helps the person to stay motivated throughout the day even during the tough times when a lot of grit and determination is needed. Just by taking a few moments to think about the significant events during the day would help to have a positive outlook on life.
3. Having own checklist
It is vital that before going to sleep, each and every person should have a clear, stress-free mind. This is a mantra which is followed by many successful people during their bedtime rituals. A lot of Individuals utilize the last few minutes before going to sleep to write down some of the tasks that were not completed and need to be achieved the next day. These measures ensure that stray thoughts do not get the chance to disturb your mind during the sleep.
4. Stay away from any work
Successful people, in general, tend to stay away from all work related issues including checking emails or taking phone calls after they go to bed. Of course, there may be a day where you need to address critical issues, but that should be an exception and not the norm. You should avoid thinking about any of your subordinates' errors or your boss's emails. These actions cause unnecessary disturbances and end up causing sleep deprivation leading to insomnia. One should always have a time gap between the last work related activity and the time of going to bed for their bedtime rituals. This enables one to successfully get rid of the thoughts of work before going to bed.
5. Spend some quality time with the family
It is important that each and every professional spends some time with their significant others, play with their children and even spend some time feeding the pet dog before going to sleep. It can be an excellent way to relax, unwind and talk about your day with your loved ones.
How To Be Financially Fit In Your 20's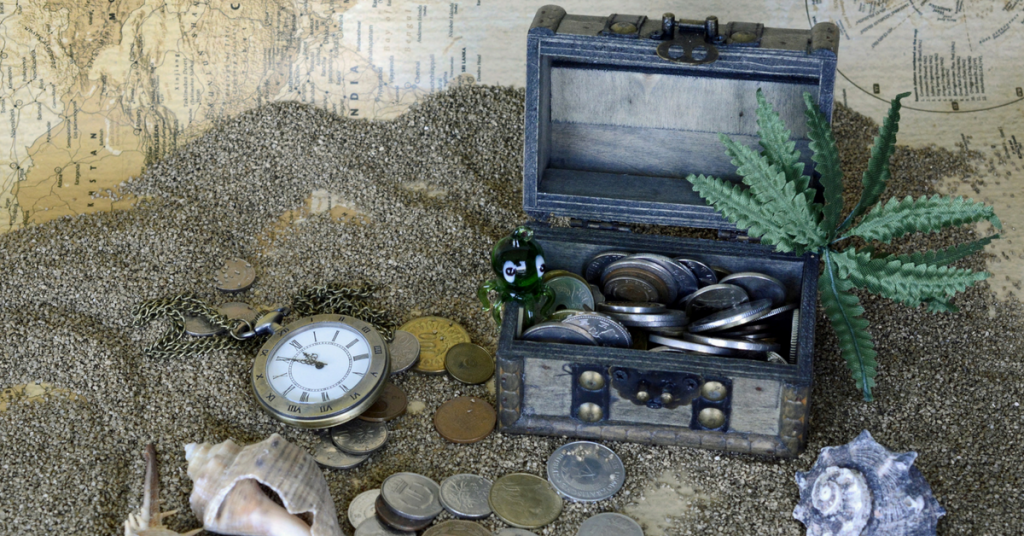 When you're young it seems like you have forever, but what you don't realize is that your 20's are the best time of your life to begin your journey of being financially fit. You have the compounding power of time in your 20's. You can invest more aggressively and take more risks in order to get better returns. The problem for many people at this age is that they see the time after they graduate as a time to slack off or start a rock band. However, your 20's is a crucial time because you have more control over your cash flow. These are some ways you can use this decade to set yourself up for a financially secure future. Here are reasons why you should begin financial fitness early:
Save Money
20's is a great time to get into the habit of saving money. In this time of your life, time is your ally and you can use the power of compounding to help you grow your cash in a way that cannot be repeated again.
Let's assume that you will save $1200 or per year ($100/month) from the age of 25 to 65. By the age of 65, you will have around $185,700 (assuming a 6% return). Delay this by just 1 decade and you end up with $94,800 or nearly 50% less.
Get into the habit of saving as much as you can every month.
Don't Skip Loan Payments
Pay off those school loans as soon as possible or you might ruin your chances of being financially fit. Yes, you have to be frugal for a long time but delaying or skipping payments could lead to accrued interest and ruin your goal of being financially fit. Many young adults don't realize the importance of paying off student loans ASAP because federal interest rates are low. Skipping payments could lead to forbearance which could end up costing you more.
Understand The Basics Of Finance
When you've just graduated, terms like 401(k), Roth, IRA, TSP are confusing and scary. However, being financially ignorant could leave you in the dark. Know and understand what those terms mean and use them to your advantage. There are institutions that can help you understand if you're willing to reach out to them
Start Investing
With time on your side, your 20's is a good time to start investing your hard earned cash. You can start small by looking into putting your money into an index fund that mirrors the stock market. If index fund is not available in your 401(k), use a low cost target date fund. If you're unemployed, open a Roth or traditional IRA. The key is to start investing or to open a retirement account and regularly transfer money to it to be financially fit in your future.
Be Aggressive
According to studies, 2 out of 10 adults in their 20's have money in a money market or stable value fund. Putting money in these types of investment won't keep up with inflation so it's like putting money in the freezer and it entails more risk. However, it also provides you with more growth at a time in your life when you can handle the risk.  When you are conservative you risk losing out on market gains and jeopardizing your savings.
Your 20's is a good time to start on the path of financial security. At this point in your life, you have the power of time without the responsibility of children or child care. Most people in their 20's are paying their student loans, however it is also the best time to start planning for retirement or setting our sights to buying your first home.