Hacks To Regain Confidence When You Need It Most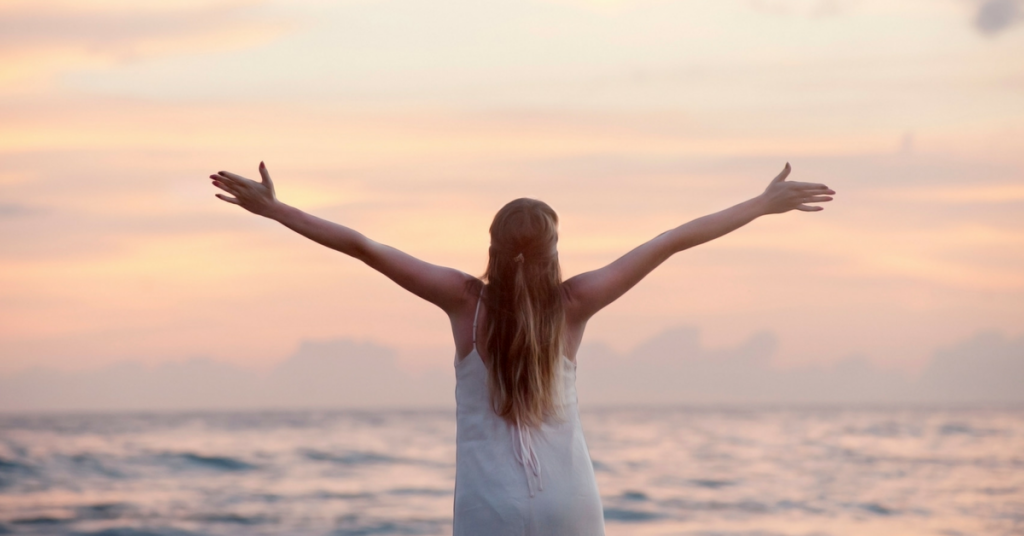 There are days when it can be hard to believe in yourself or when you feel doubtful. This can be a result of stress, a bad day or maybe there's just no reason why you feel that way. Whatever the reason, we can go through periods where our self confidence is down.  Lucky for us, there are things we can do to regain confidence. Here are some hacks you can try when you're feeling down and need to perk up.
Get Energized
One of the reasons why you feel low is due to lack of energy. You can easily remedy this by taking a catnap to refresh yourself or by getting yourself energized through physical activity. Put some music on and get moving. If you don't feel the beat, get out of the house or office and go for a short walk. 15-20 minutes of walking should be enough to reenergize you and get the creative juices flowing.
Make A List of Your Strengths
Need an easy confidence booster without leaving your chair? Spend 15 minutes and make a list of your strengths. Reflect on all the good and positive about yourself. Write down your strengths, goals, ambitions or passion. You can make a 5-star review of yourself so it's like you're selling yourself. After you have 2-3 paragraphs, read it out loud. The act of reading it aloud to yourself will help solidify the idea to your brain and make it more real.
Surround Yourself With Inspiring People
Build your self confidence by constantly surrounding yourself with people who inspire you or believe in you. If you have negative people around you, stay away from them or let them go. Spending time with people who uplift you will make you feel positive and help you regain confidence.
Celebrate Your Wins
What better way to feel self confident than by celebrating your victories? Every time something good happens to you or you've achieved something, take time to celebrate these wins and give yourself a pat on the back. Take it a step further by making this a ritual. Every Sunday before you go to sleep, think about all you have accomplished last week no matter how small it is. This habit is great for positive reinforcement.
Talk To Yourself
People who talk to themselves are smarter, have better memory, focused and perform better. According to the documentary The Human Brain, we say 300-1,000 words to ourselves per minute. The Navy SEALS and Special Forces use the power of self-talk to regain confidence and as a way to get through tough times.
Dress for Success
You've probably heard that you should dress for the job you want to have not the one you currently have. This is a good piece of advice for people who want a job promotion or those that just want a self-confidence boost. Wearing nice clothes can change how other people look at you and how you look at yourself.
Make Eye Contact
Eye contact during conversations means that you're interested and respect the other person's time. It also shows the other party that you're trusting and transparent. Don't forget to slip in a smile here and there so that you don't look intense and to look around the room so that you're not staring at one person.
Stand Straight
Optimizing your posture by sitting or standing straight is a great and easy way to regain confidence. By sitting or standing straighter, lifting up your chin and puffing out your chest, you will feel better immediately. When you need to feel self-confidence, try this trick to feel more empowered. When people see that you are self-confident, their perception of you will change.
Be Prepared
When you want to feel confident when the spotlight is on you, you have to be prepared. If you have an important presentation, prepare by practicing for it. If there's a competition coming up, train harder. If you have a big date, visualize it going great over and over again. Need to make an important sales call? Review your notes repeatedly. When you see somebody brimming with self-confidence, you can be sure that a lot of preparation happened behind the scenes.
How Sleep Affects Your Work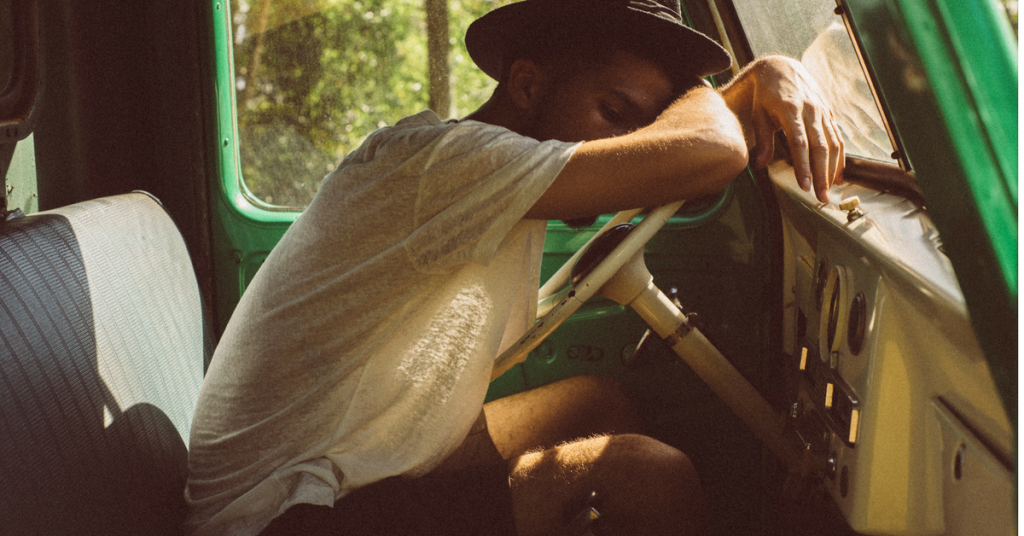 We don't need any fancy research to know that lack of sleep can affect our work the next day. Insufficient sleep can cause drowsiness, lack of focus and tiredness which can negatively impact productivity. However, sleep is usually the first to go when you're busy with work or school, parenting or have irregular work schedule. The busyness usually takes up lots of space in our lives, leaving little room for restful sleep. Here are some ways your lack of sleep can affect your business.
More Sick Days
Lack of sleep can lead to more sick days. Lack of sleep impacts the immune system so you are more likely to contract disease like the common cold and can affect how fast you recover from a virus. People who are sleep deprived are also at risk for hypertension. Lack of sleep affects stress hormones, which in turn can raise blood pressure levels.
Lost Productivity
According to a Harvard study, lack of sleep is costing the United States up to $63 billion due to lost productivity. People who do not get enough sleep or suffer from forms of insomnia cost US employers up to 8 days of lost productivity per year. This is because the less you sleep, the less productive you become. You are drowsy, tired, and unfocused at work, resulting in inefficiency.
Helps Prevent Burnout
Burnout can be a big problem in the workplace. Not only does it sap inspiration, but it can also cause job dissatisfaction. Studies show that getting more than 6 hours of sleep every night can help prevent job burnout. It also causes "difficulties detaching from thoughts of work during leisure time".
Slows Thinking Process
Scientists discovered that sleep deprivation slows down the thinking process. In their study, people who lacked sleep had difficulties concentrating, had reduced capacity for attention and some activities led them to become confused. All of these can affect your abilities to do tasks that call for complexity or logic. People who are sleep deprived find it hard to make decisions because they find it more difficult to assess the situation.
Makes Learning Difficult
Sleep deprivation affects learning 2 ways. First, it makes it difficult to assimilate information because you are having a hard time focusing. Second, lack of sleep does not give neurons enough time to recover, which affects memory negatively. Lack of sleep also slows down reaction time, which is needed when you are driving or doing activities that require speed.
When you get enough sleep, your working memory capacity improves. According to studies by Michigan State, this memory is associated with problem solving, decision making, vocabulary and reading comprehension. This means getting enough shut eye makes you a better decision maker, communicator and troubleshooter.
Working From Home Hacks From Lazy Experts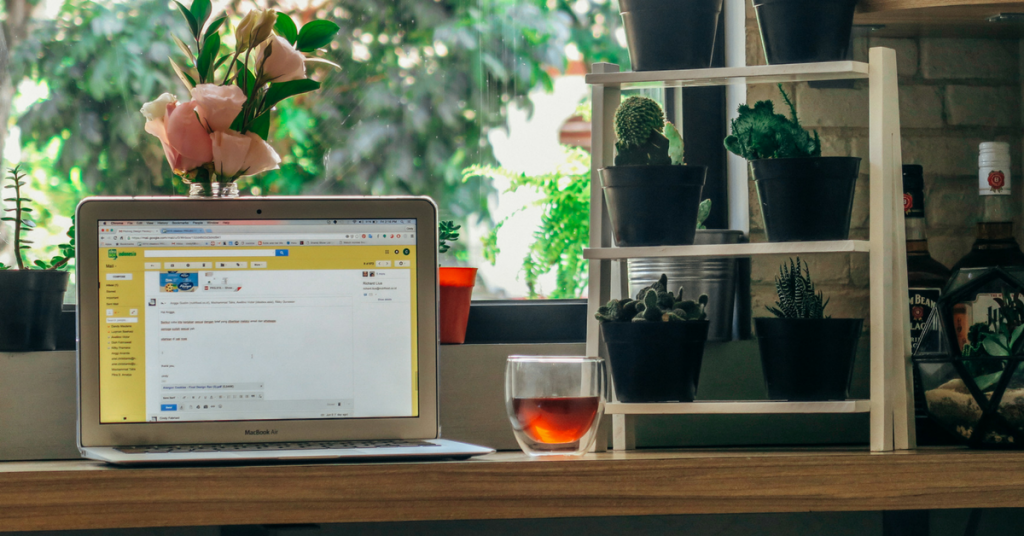 Working from home has become a sought after "side-gig" or "side-hustle" depending on who you follow on Instagram. Following the success of Tim Ferris' book The 4 Hour Work Week, more entrepreneurs are seeking to work in the comfort of their dwelling rather than commuting to an office. Startup companies are starting to offer work from home options for team members who live too far away. As tempting as it is to work from home, it can be hard to be productive with so many distractions around you. Here are some tips and tricks on how to hack your working from home experience to delivery result.
It Doesn't Have to Literally be From Home
You don't have to literally be at home to work from home. We're social creatures and require human interactions once in a while. Most people who work from home actually don't just wake up and roll onto their laptop in their slippers and bathrobe. Most people still get dressed appropriately and head to a local coffee shop or library to work. Depending on the type of your work (a recording artist may not do so well in libraries), choose a location that you actually like being in and often times you'll end up getting more done being out. 
Choose Your Softwares Wisely
Nothing is going to hack your work life more than softwares that are literally made to hack your work life. But often times you'll end up subscribing to too many softwares that do too many things. And constantly keeping up with them is work itself. Do yourself a favor and choose softwares from the following categories. 
ONE software for Managing your to-do lists and tasks. Our personal favorite is Trello.
ONE software for managing your time (if that's required of you). There's a ton of iOS/Android apps for this. We recommend choosing an App on your phone rather than a desktop software.
ONE communication software that's universal and readily accessible. We prefer Slack as it's a great chat software for teams, companies, and even with your clients. It's also free.
Get Dressed
Treat working from home like a real job…because it is. Don't just roll out of bed and slug your way to your desk and start your day. Make sure to get dressed appropriately as if you're always expecting a spontaneous video call from your boss.  Getting dressed up does wonders psychologically to boost your productivity. 
Keep Snacks Within Reach
Listen…you're at home. It's completely okay to pig out because no one's watching. No need to hide the snacks in the kitchen or pretend like you're not going to hunt them down as reward every time you complete a task. Take it from the experts, keep your slacks within arm's reach. It will save you a TON of time from shamefully raiding the kitchen in between your tasks. You'll end up wasting more time and be less productive that way. Depending on your diet, we recommend hitting up Home Goods this weekend and collecting those random snack packages that you can never find anywhere else. Whatever you do, don't ever let your stash run out.
Take 3-4 Breaks a Day
As obvious as this one sounds, many freelancers don't take enough breaks. When you're working from home, what matters is that you deliver your work on time. No one is keeping track of how many breaks you take as long as you're delivering quality work. One of the biggest perks of working from home is the ability to take breaks whenever you want. Don't let this perk slide and take those breaks. Taking breaks also allows you to release tension and be more productive and energized when you're actually working.
Why You Need To Work On What You're Passionate About In Your 20's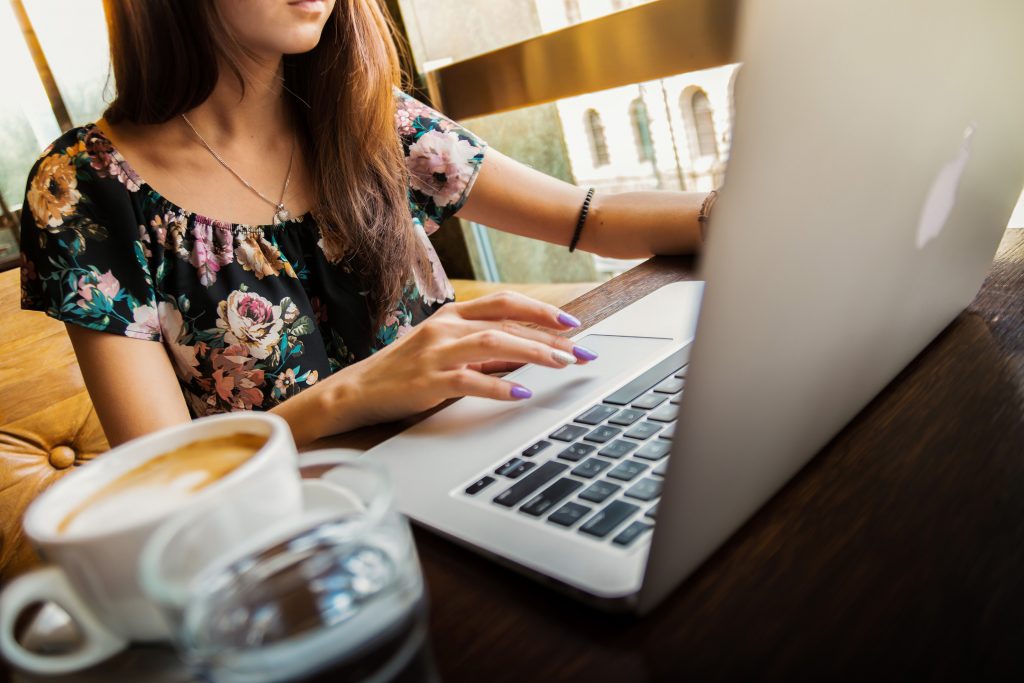 When you are in your 20's, you should work hard on what you are passionate about. Try to set a foundation for a life well-lived. Be a little introspective about yourself and write down your passions and goals that you want to achieve in life. Every person has different sets of dreams and aspirations, but in your twenties, you can come out of your comfort zone and walk an extra mile to achieve your dreams.
Live out of your comfort zone
Twenties are the ideal age to leave the cozy corners of your house and travel as much as you can. If you have the means to travel abroad, do not miss the opportunity to explore the most exotic places on earth. Mingle with different people and learn about their culture. Your perspective about life will gradually change as you communicate with people from diverse cultures and backgrounds. You can come out of your inhibitions. The more you travel, the richer experiences you collect for life.
Build meaningful relationships
You have an entire decade with you to understand the value of life. The twenties is the time to recognize and drop your certain friends. Separate yourself from negative influences. It is the time to stick to positive values and find friends for life. As you mature, your relationships should also mature. Interact with your immediate family more often. You should have some shoulders to rely on in the rough waters of your life. Passionate people will connect with entrepreneurs with the same interest.
Learn to adjust and be flexible
You are relatively free from many responsibilities in your twenties. So, this is the perfect period to experiment, fail, and rise back. Take up the challenges that you always thought about. If you fail, you get a lesson for life. If you win, you get more. The challenges make you tough and prepare you for the future. Be sporting to accept both sunshine and storms in your life.
Do not settle down too early
When you get a lucrative job offer, you may feel it's the right time to settle down. Think outside-the-box and do not settle down in life so early. You have a decade to explore and experiment. If you get a chance, try to change one or two jobs. Diverse work experiences help you identify your field of interest and your potential. You can learn some valuable lessons of life in your field. Do not settle for less. Strive for more. Passionate entrepreneurs will always shoot for the impossible and make it possible.
Live within your means
It is not good to spend entirely what you earn. Do not be a slave to a lavish lifestyle. If you spend your money frivolously, you may not have the funds for your future endeavors. Save some for your future and pursue some interesting hobbies. Save your hard-earned money for some occasional treats for your family. Luxury is a wonderful thing, but only if you can afford it.
The twenties is full of enthusiasm and energy. Make the most of it. Be curious about everything around you and examine what you want to do with your life. Arrange your finances for the future as you have added responsibilities ahead. Take care of your health. Maintain a balance in your life to achieve what you want.