STEM Advocate Rebecca Garcia Of GeekGirlWeb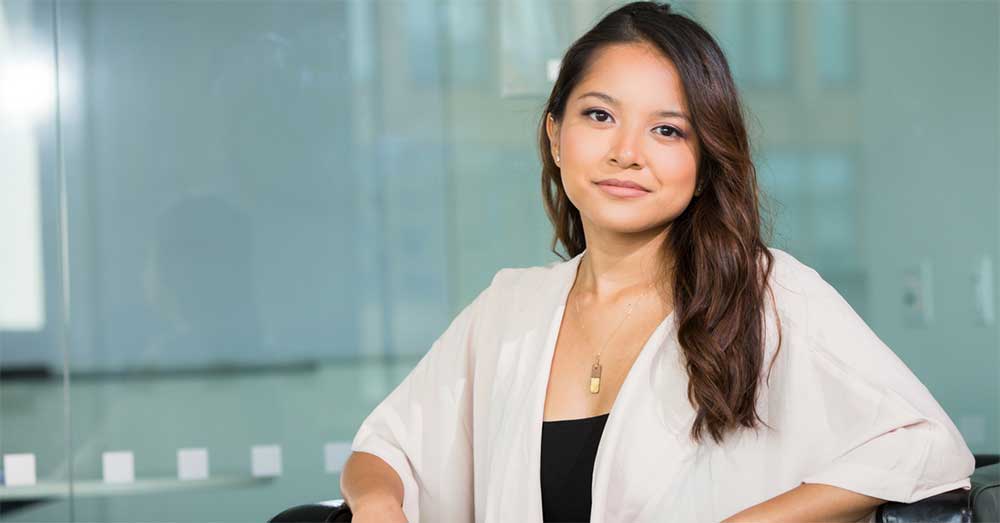 The glass ceiling shatters as Rebecca Garcia trailblazes into the tech scene with Geek Girl Web, a space to share resources on learning how to code. As a female minority, she has become an advocate for STEM education and technology. Her story is nothing less than extraordinary, teaching herself to code at the young age of 14 at MIT's iD Tech Camps and now passing on the knowledge to underrepresented groups, especially youth and women.
Rebecca's Resume
Rebecca Garcia is the co founder of CoderDojo NYC, a nonprofit that teaches web, game, and app development to youth ages 7-17. Started in 2012, it has now grown to educate over 1,200 families across the Greater New York City area. She is a mentor for web development fundamentals in HTML, CSS, Javascript, and Scratch. Creating a fun and collaborative environment for the youth, it provides an environment to explore STEM. CoderDojo NYC is proud of the ethnic diversity and 50:50 male to female ratio learning about technology together in one space. Her influence in the tech scene was recognized at The White House, where she was awarded as a U.S. White House 'Champion of Change' for Tech Inclusion in 2013.

Her Experiences
With an extensive list of experience, Rebecca has dipped her toes in various projects that empower those around her. Currently, she holds a position at Microsoft in their New York City office as a Technical Program Manager. That is no surprise given the skills she acquired over the years. She was a developer at Do Something, a nonprofit focused on motivating the youth to take action around social change. As a CTO of Greatist, a health, fitness and wellness media startup, she managed technical aspects from website to app development. Rebecca was also a Developer Evangelist at Squarespace, where she empowered people to build their ideas on the web. As a young woman, she is making a name for herself in a male dominated industry.
Her Social Life
Rebecca Garcia is a first generation American of Mexican, Filipino and Japanese descent. Looking at her petite frame and bright smile, don't be surprised to find that she is an avid gamer, and unapologetically so. She is not only a 'Champion of Change', but also a Champion in League of Legends. Rebecca is also a lover of Earl Grey Tea and occasional salsa dancer. Take a glance at her Instagram and you will see her adventures and dedication to training for a triathlon. As an influencer in technology, she engages to her audience on Twitter frequently, talking about about topics from the food in New York City to events that she is currently attending.
Achievements & Awards
Traveling the world speaking about the importance of STEM education, Rebecca has gained recognition from America to the bustling city of Tokyo. She has won a long list of awards including Glamour Magazine's 'Top 35 Women Under 35 Who are Changing the Tech Industry', 2015 as one of AskMen's 'Top 99 Outstanding Women', and as Hispanicize's STEM Star in 2016. Rebecca is often invited to speak at conferences like The Fearless Conference in Philadelphia,  LOFT Coder Summit at Columbia University, Girls Who Code in New York City, and WebTech Conference in Germany to name a few. With passion and determination in her voice, she wows crowds around the world with her intelligence.

There is no stopping Rebecca Garcia as she continues to educate others about the importance of STEM. As a woman in the tech industry, she is breaking down barriers by encouraging women to be a part of the movement. While there is growth, there is much to be improved. The work that Rebecca is doing is impacting the lives of minorities, youth, and women around the world. She is an inspiration with a powerful voice, and is a must-see if she is in your city.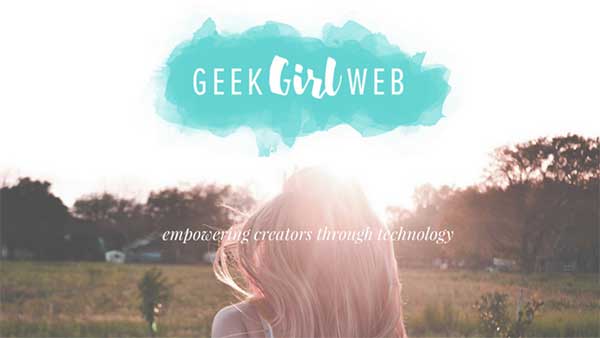 12 Facts About Chadwick Boseman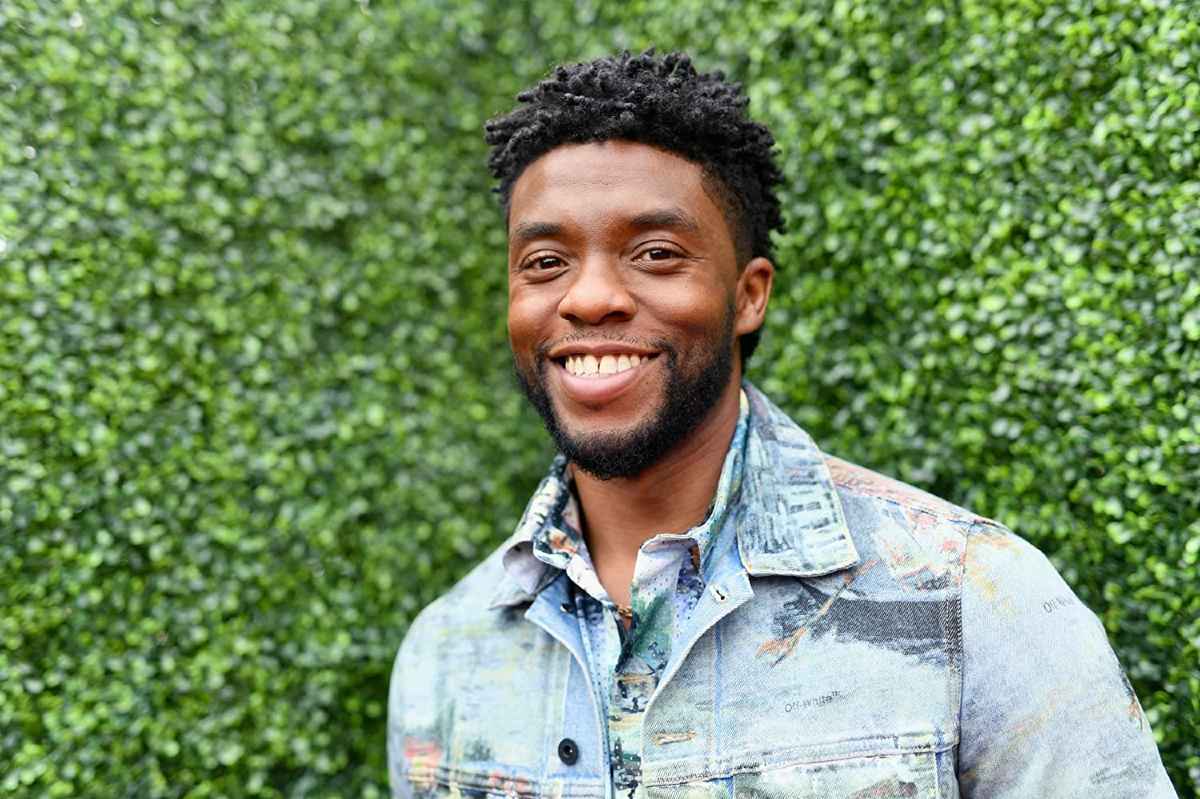 Fans worldwide are still mourning the passing of Chadwick Boseman after a four-year battle with colon cancer. The 43-year-old actor, known for his performance as King T'Challa in Marvel's "Black Panther," died in his Los Angeles home, surrounded by his wife and family on August 28.
A statement released through his Twitter account says the actor was diagnosed with stage III colon cancer back in 2016. It was the same year he first appeared as Black Panther in Captain America: Civil War. Besides his role as a Marvel superhero, Boseman also charmed fans with his stellar portrayals of Black icons such as Thurgood Marshall (Marshall), James Brown (Get On Up), and Jackie Robinson (42).
As tributes continue to pour in, here are 12 interesting things to know about the late actor.
1. African background
In an interview on The Late Show with Stephen Colbert in 2018, Boseman said that his African lineage influenced him to provide a more human portrayal of Black Panther. The actor revealed that DNA testing indicated that his ancestors came from the Krio people from Sierra Leone, Yoruba from Nigeria, as well as Limba from Sierra Leone.
2. Soldiering on throughout his battle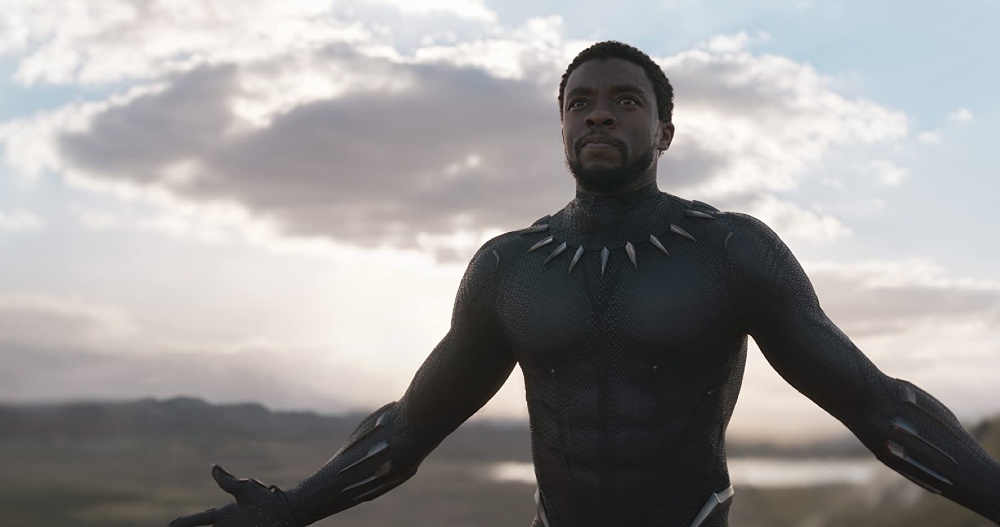 Chadwick Boseman never publicized his battle against colon cancer. In fact, fans didn't know that he was undergoing surgery and chemotherapy while working on several projects over the last few years.
His cancer treatment coincided with several film projects, including "The Black Panther," "Avengers: Infinity War," and "Avengers: Endgame." Aside from grueling shooting days, reports say the actor had to learn several martial art techniques for his fight scenes. These include Angolan capoeira, Zulu stick fighting, Dambe boxing, karate, jiu-jitsu, and kung-fu.
3. Constant inspiration
Perhaps Boseman got his work ethic from his father, Leroy. His father worked for an agricultural conglomerate and had a side hustle as an upholsterer.
In an interview, Boseman expressed how his father's hard work continued to inspire him through adulthood.
"I saw him work a lot of third shifts, a lot of night shifts. Whenever I work a particularly hard week, I think of him," Boseman said.
4. Audition for a different role
Most fans know that Boseman didn't have to audition for Black Panther, as he was the top pick to portray the role. However, not everyone may be aware that he previously auditioned for another Marvel role – Guardians of the Galaxy's Drax the Destroyer.
The audition obviously didn't work out, with Dave Bautista bagging the role. But everything fell into place, with Boseman bookmarked for the iconic role he's now most known for.
6. Coping with grief
Boseman played basketball in high-school. After one of his teammates was shot and killed, he switched gears and transitioned to being a storyteller. He turned to pen and paper to commemorate his friend's death and wrote and staged a play called Crossroads. The production sparked his passion for a career in arts.
7. Fired
Boseman revealed that he was fired from ABC soap opera "All My Children" in 2003 because he questioned his role's racial stereotypes. The actor talked about the incident during his commencement speech at Howard University in 2018.
"Once I saw the role I was playing, I found myself conflicted… this role seemed to be wrapped up in assumptions about us as black folk," Boseman said during his speech. "I was let go from that job the next day. The questions I asked caught the producers off guard. It perhaps paved the way for a less stereotypical portrayal for the black actor that stepped into the role after me."
8. Denzel Washington scholar
Phylicia Rashad was one of Boseman's mentors at Howard University back when he was a student. Boseman and some other students got into the British American Drama Academy's Midsummer program during that time. However, they decided not to push through due to lack of funds. Rashad asked help from a friend who agreed to pay the tuition. That friend was Denzel Washington.
9. Diagnosis hint?
Some speculate that Chadwick Boseman may have previously hinted at the illness he's battling with. In a 2017 interview, Huffington Post's Matthew Jacobs asked him about bulking up and slimming down only to bulk up again. It was because he did "Marshall" between two Black Panther movies.
"Oh, you don't even know [laughs]. You have no idea. One day I'll live to tell the story," Boseman said then.
10. Inspired cancer patients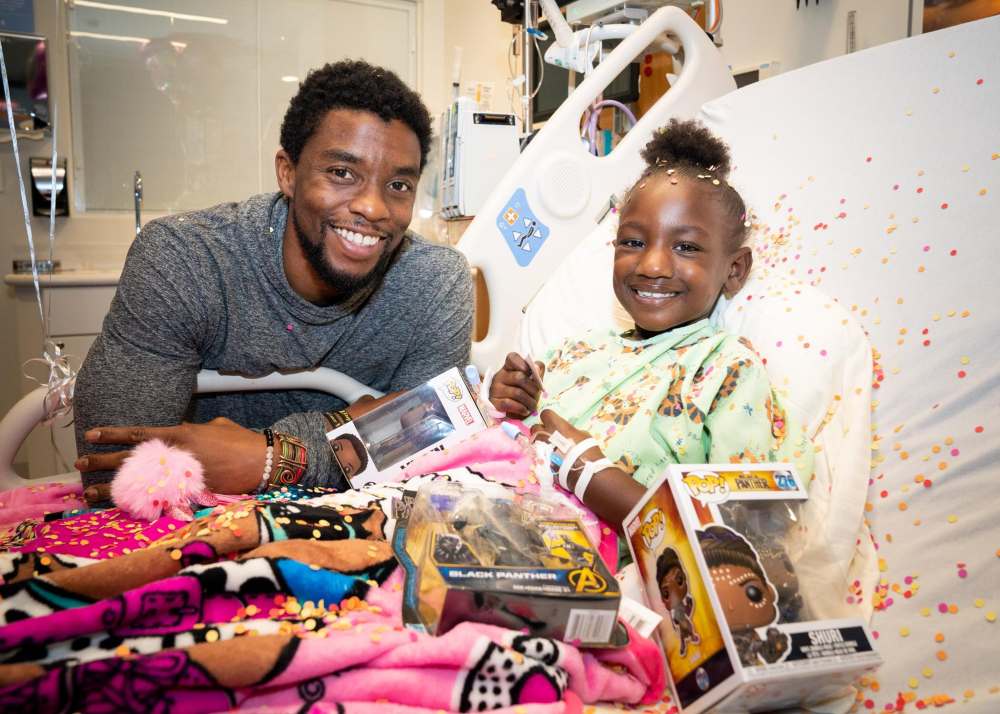 The actor visited cancer patients in St. Jude Children's Research Hospital in Tennessee in 2018 while privately battling the big C himself.
During a SiriusXM interview, Boseman got emotional when he talked about two terminally ill boys. They were in constant contact while filming Black Panther. The boys held on because they wanted to see "Black Panther." The interview holds a whole new different meaning after the announcement of his illness and passing.
11. Posthumous Film
Fans will get to watch Boseman in a post-humous drama film titled, "Ma Rainey's Black Bottom," where he starred with Viola Davis. Based on the play of the same name by August Wilson. George C. Wolfe directed the film. The movie, filmed last year, is set for release in November.
12. Jackie Robinson Day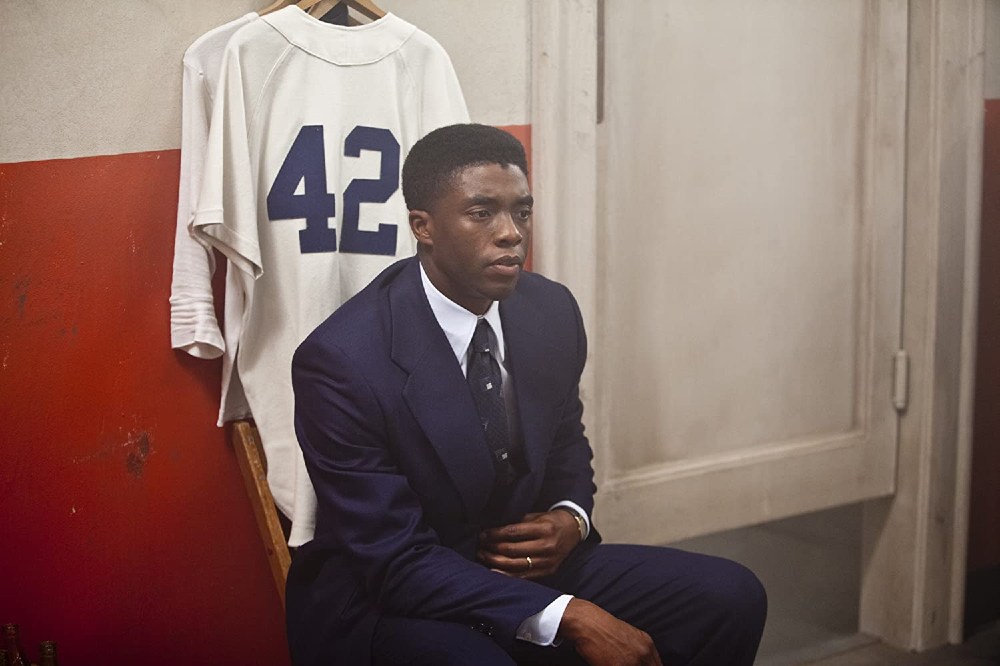 Chadwick Boseman died on the same day Major League Baseball celebrated Jackie Robinson Day. The annual commemoration fell on August 28 after months of postponement due to the coronavirus disease (COVID-19) pandemic. Boseman played the role of Robinson in a 2013 film, "42."
Otakon Welcomes Writers Roland Kelts And Frederik L. Schodt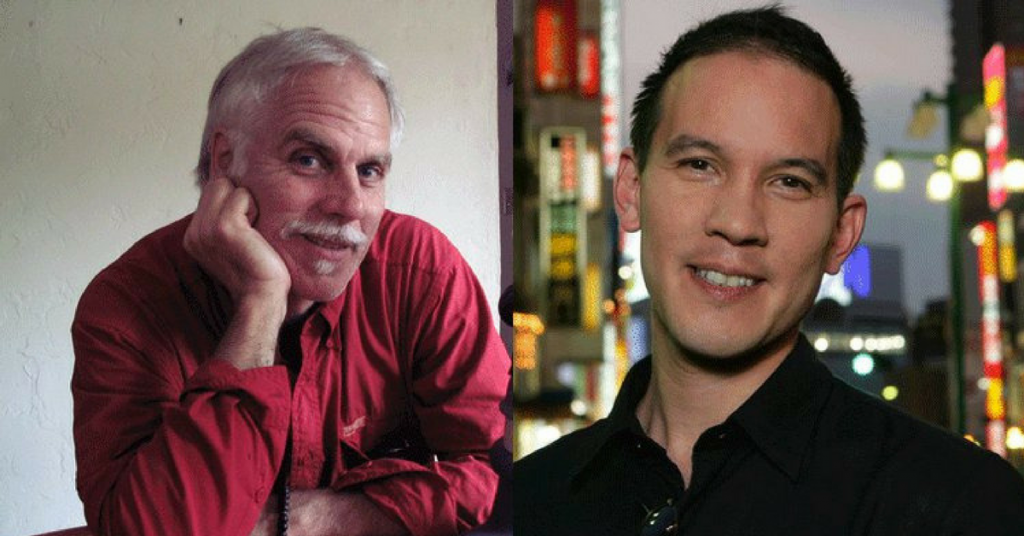 Roland Kelts, author of Japanamerica: How Japanese pop culture has invaded us, and writer, translator, and conference interpreter, Frederik L. Schodt have both joined as guests for Otakon 2017. Fans of the writers were thrilled for their appearance at the convention, as they share their most popular and influential works. Frederik writes exclusively on pop culture, technology, and history, while Roland is currently a 2017 Nieman Fellow in Journalism at Harvard University, where he is currently working on a new book. Both Frederik and Roland are devoted writers, with similarities in expressing Japanese culture in their writings.
While living in Tokyo and New York City, Roland writes for a variety of well-known publications that includes, "The New Yorker, Time," "The New York Times," "Harper's Magazine," "The Christian Science Monitor," "Newsweek Japan," "The Los Angeles Times," "The Yomiuri" and "The Japan Times," and is an authority on modern Japanese culture and media. His writings are spread throughout, though his recognition is from Japanese fans especially. Likewise, he is a frequent commentator on CNN, NPR, NHK, and the BBC. With additional lectures for TED Talks in Tokyo and The World Economic Forum in Tianjin, Roland is looking for various opportunities to share his work, in order to spread awareness to the Japanese culture.
Otakon is an annual celebration of Japanese and East Asian popular culture, with the title of holding in one of the largest gatherings of fans in the United States. In the celebration of anime, manga, video games, and especially music from the Far East, Otakon attracts like-minded fans. Created from devoted fans for fans, the staff is directed by an all-volunteer, unpaid staff. The conventions are solely for the purpose of celebrating and sharing Japanese and East Asian cultures.
Frederik is best known for his many works on manga that includes, "Manga! Manga! The World of Japanese Comics" (1983), "Dreamland Japan: Writings on Modern Manga" (1996), and "The Astro Boy Essays: Osamu Tezuka, Mighty Atom, and the Manga/Anime Revolution" (2007). He has won numerous awards for his talent in the past as a result. In 2009 especially, the emperor of Japan awarded him the Order of the Rising Sun, Gold Rays with Rosette, for his success in introducing Japanese popular culture to North America. His most influential work gave recognition to both him and to what Japan has to offer.
As of recently in 2013, his book, "Professor Risley and the Imperial Japanese Troupe: How an American Acrobat Introduced Circus to Japan—And Japan to the West," won the Circus Historical Society's Stuart Thayer Prize. Doing so, for the last three years, he has served on the executive committee of the Japan International Manga Award. Additionally, he is an active translator and has worked on much well-known manga series, as well as novels including Yoshiyuki Tomino's "Mobile Suit Gundam" trilogy.
Frederik has been involved in spreading Japanese culture and will continue as he attends Otakon 2017. The convention holds determined fans who wish to express their culture with other similar people. In Otakon 2017, writers Roland Kelts and Frederik L. Schodt are invited to continue the tradition. All while cementing their writings and work to Japanese culture, the awareness can now be shared in North America.
Otakon will be continuing their gatherings next year on August 10-12 at the Walter E. Washington Convention Center, Washington D.C.
Best Youtubers You May Not Have Heard Of For Business Advice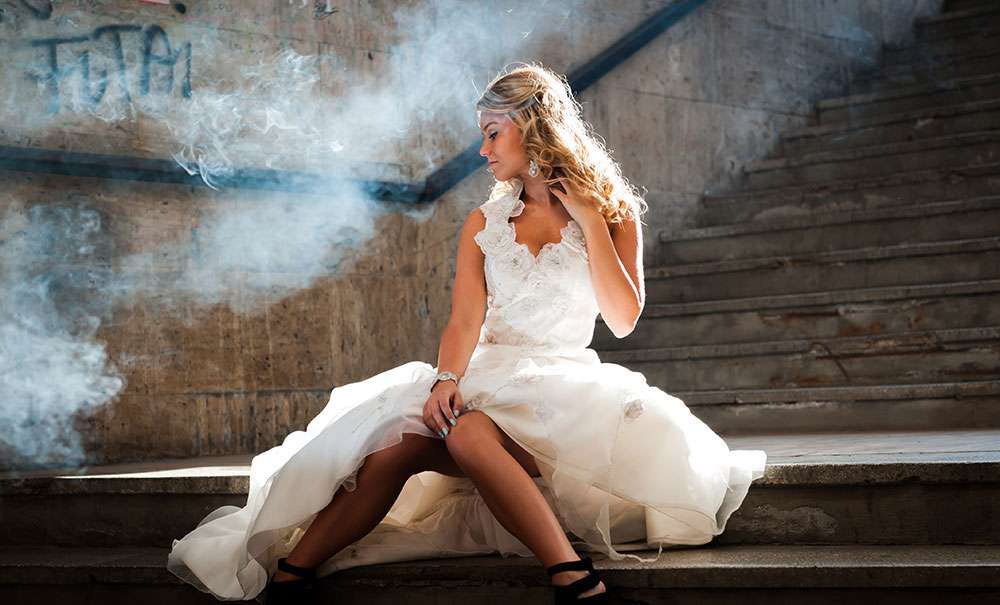 Do you know who the best YouTubers are? There is a strong chance that if you're reading this, you've been known to binge-watch countless videos of your favorite YouTubers. People like Casey Neistat, PewDiePie, Jenna Marbles, and Prank vs Prank are probably a few that you just can't live without. Well, we wanted to create a list of Youtubers that may not get the recognition that they quite deserve. Here are some of the best Youtubers you may not have heard of:
This Week In Startups
If you've found yourself searching for marketing knowledge, motivating your team, or advice from top entrepreneurs than this account is for you. The account is fun, informative, and raw content. I recently watched an interview with one of my favorite entrepreneurs, Mark Suster. The questions that Jason asks are great and you can tell he's a knowledge business professional.
Startup Grind
Startup Grind is a global community designed to help, inspire, and connect entrepreneurs. With events throughout the globe, Startup Grind has interviewed countless entrepreneurs on their channel, but what makes this account different are the in-person interviews. You can tell the content isn't scripted. The questions are real and the experiences are raw.
Moz
If you've ever heard of whiteboard Friday, you know exactly who I'm talking about. To all of those who don't know, Moz is a marketing company. They specialize in SEO and have a great product. Although I have never personally used their services, the company has an incredible reputation for being one of the pioneers in search marketing and has partnered with the likes of Google to further understand their algorithm.
Brian Tracy
Although Mr. Tracy might seem like an old corporate white dude (and he is an old corporate white dude.), the man is incredibly smart and has a ton of insight that makes sense for your business. Mr. Tracy started his Youtube fame by answering simple questions in business and due to the sheer volume of videos that he has created, being in existence for as long as he has, and having a great viewership. Throughout the years, he's been able to climb the Youtube ranks and solidify himself as a key player on Youtube throughout the business community.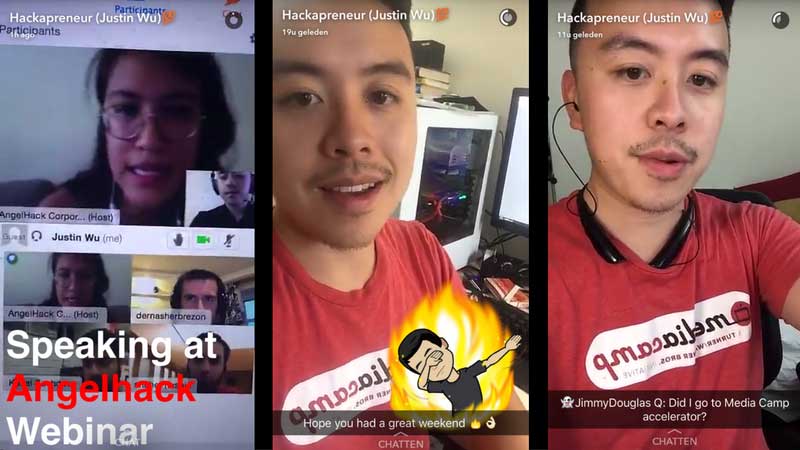 Justin Wu or Better Known As Hackapreneur
I have been following Justin for some time now. I originally found him on GhostCodes in the business section. After following him for a few months he does a lot of really neat things. One thing, in particular, are his "SnapStorms" where he goes off and drops a TON of knowledge bombs. He considers himself a growth hacker and he's been able to grow the youtube/Snapchat ladder relatively quickly by providing great content.
Emergency Awesome
If you want to learn more about comic books, this is your guy. You might be asking yourself, "Why is this on here?" Well, as a business professional, you need to make sure you're watching/reviewing/analyzing content that works. Emergency Awesome's content is so good. The amount of detail he goes into, the production value, and the consistency of his material alone put him on this list. The take away you need to know that in business, it's all about consistency. Emergency Awesome does just that.
FunForLouis
Although this account is also not directly related to business, watching FunForLouis' videos are a great way to relax and get a better understanding of how to market your business online. Louis posts a blog every day. The blogs typically range around his travels, but he gives a fantastic perspective on life. He's living his dream and he is proud to show it off to the world.
Did we miss anyone? Submit your request so we can continue to add to this post.